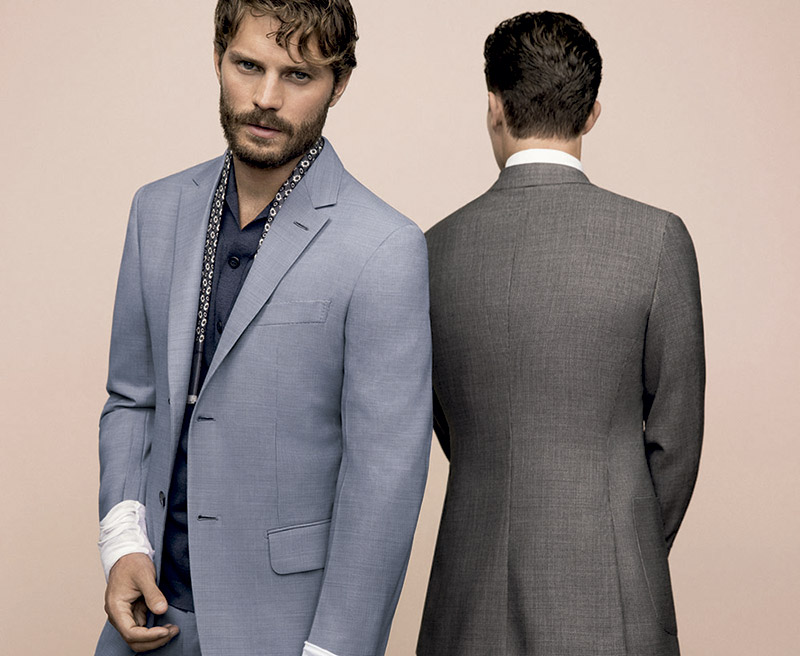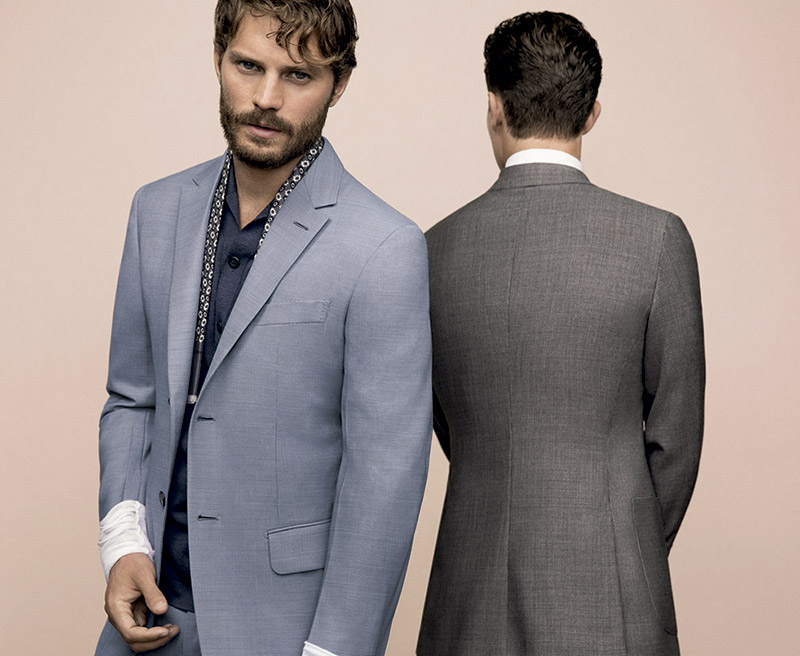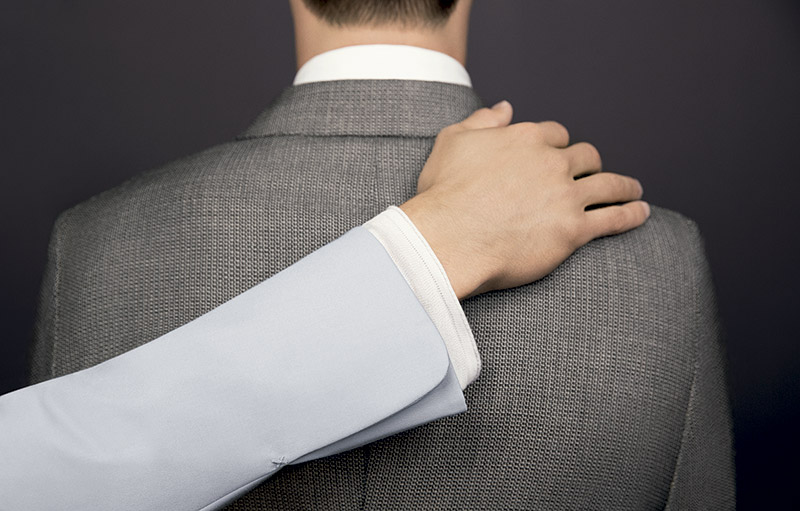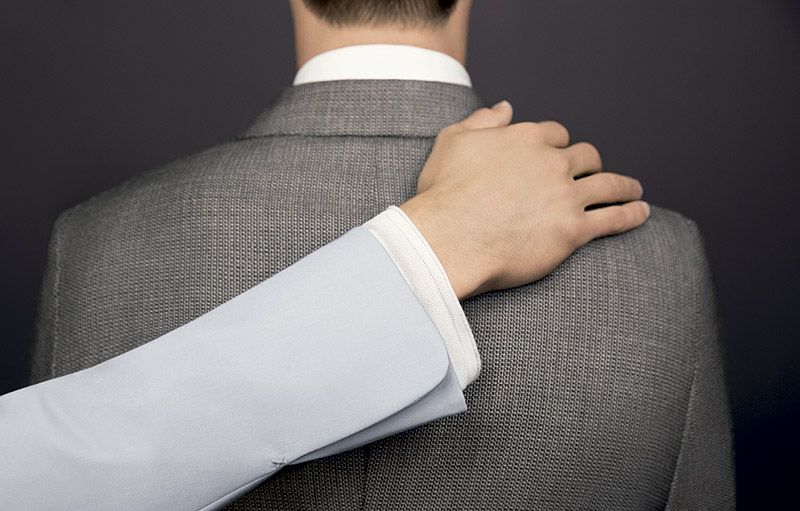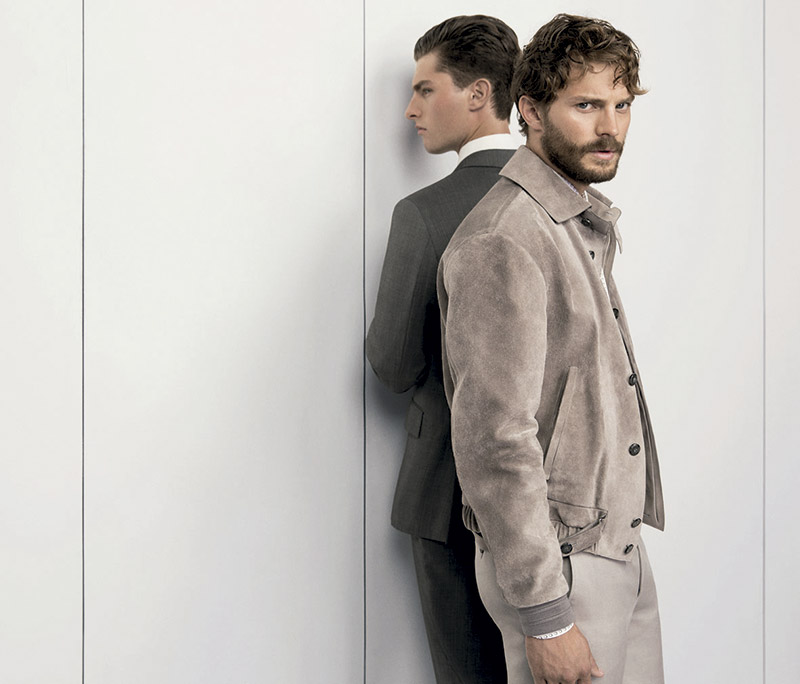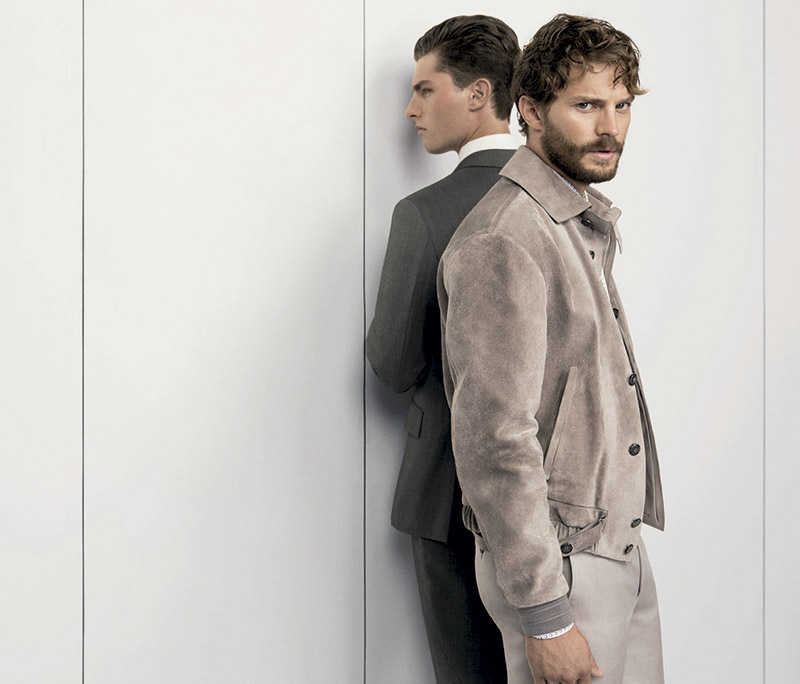 Stefano Pilati introduces his first advertising campaign for Ermenegildo Zegna entitled "éminences grises". The reveal is another important step in the evolution of Ermenegildo Zegna following the presentation in Milan last June of Pilati's first collection. In place of a model, the Northern Irish Actor Jamie Dornan was chosen to embody the brand values and impersonate the Ermenegildo Zegna Couture man. Dornan does not appear alone, he is joined by a younger model, Paolo Anchisi, to play the supporting role.
The concept of the campaign as 'the new éminences grises', updating éminences grises, a term first penned in the 17th Century for François Leclerc du Tremblay, the highly influential right-hand man of Cardinal Richelieu, the leading cleric, nobleman and statesman. Today, grey eminences signify key figures occupying strategic positions in public office or private corporations, highly successful men of intellect and culture, who don't necessarily appear as official spokesmen, instead they operate and yield their considerable power and influence behind the scenes. Powerful global personalities who have earned their success through their ability, expertise and culture, and whose leadership in tailoring style is reflected in the luxury and sartorial elegance of the Ermenegildo Zegna Couture collection.
The campaign has been shot by leading art and fashion photography duo Inez & Vinoodh.