During the latest day of MBFWRussia, the venue moved to the Museum of Moscow, where the new generation of Moscow fashion designers showcased their collections. The display and presentation of the nineteen young designers and artists were organized by the Museum of Fashion and Museum of Moscow with support of the Moscow Department of Culture. Below a compilation of the best male looks of the day:
Volchok
Collection that will be definitely picked up by street style in the next season. Tracksuits that take you back to 1990s are so in the mood of the brand and the time. The presentation featured T-shirts hanging on fencing mesh. The brand displayed new underground collection: dark color palette (black and violet) with single drops of white (over-the-knee boots) made classical items look aggressive. Protector sole, leather patent mule shoes, lacing, velvet and mesh turned the significant part of collection into sporty chic. www.volchok.ru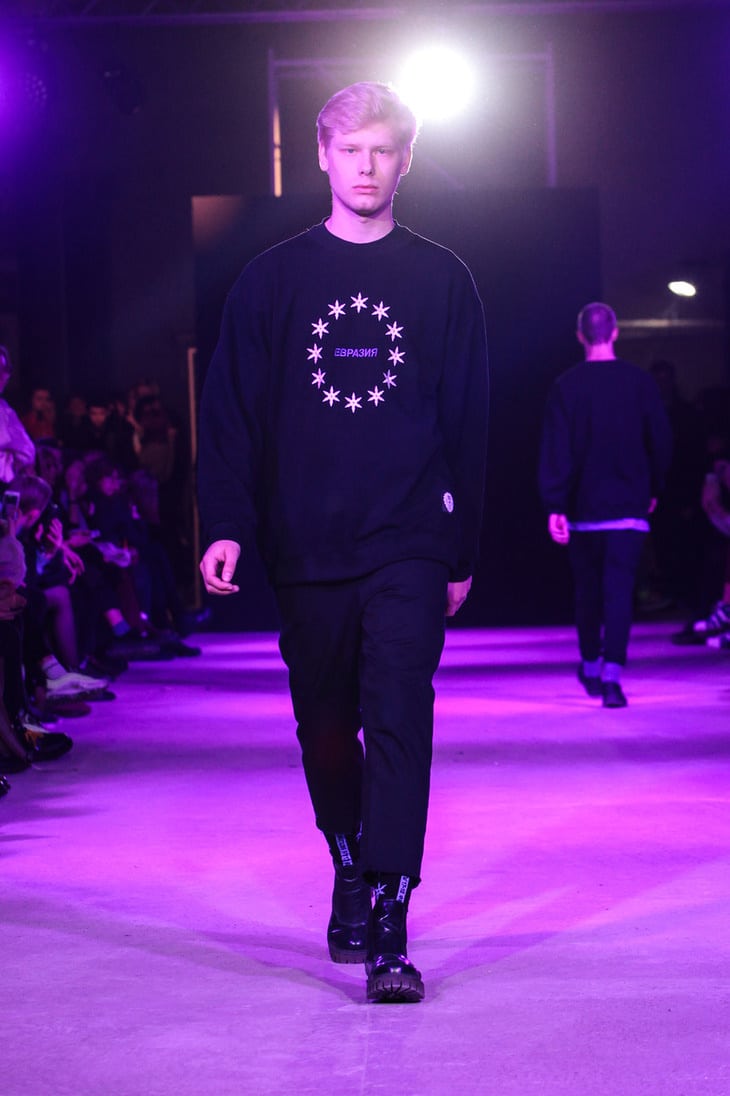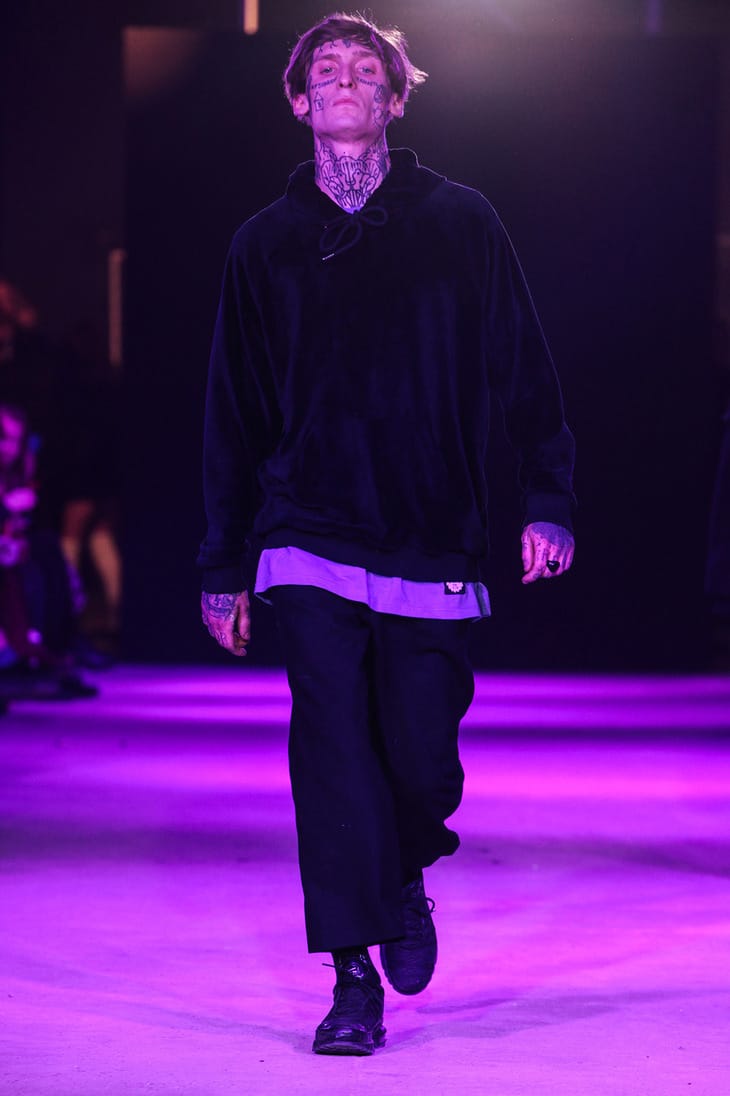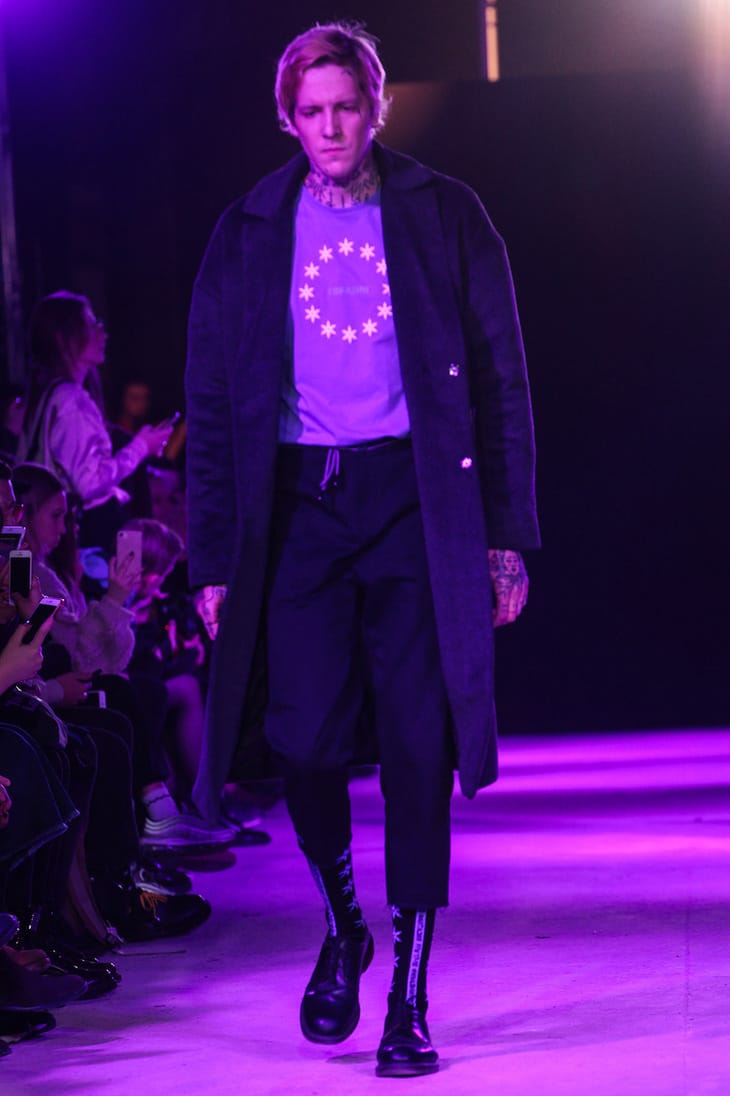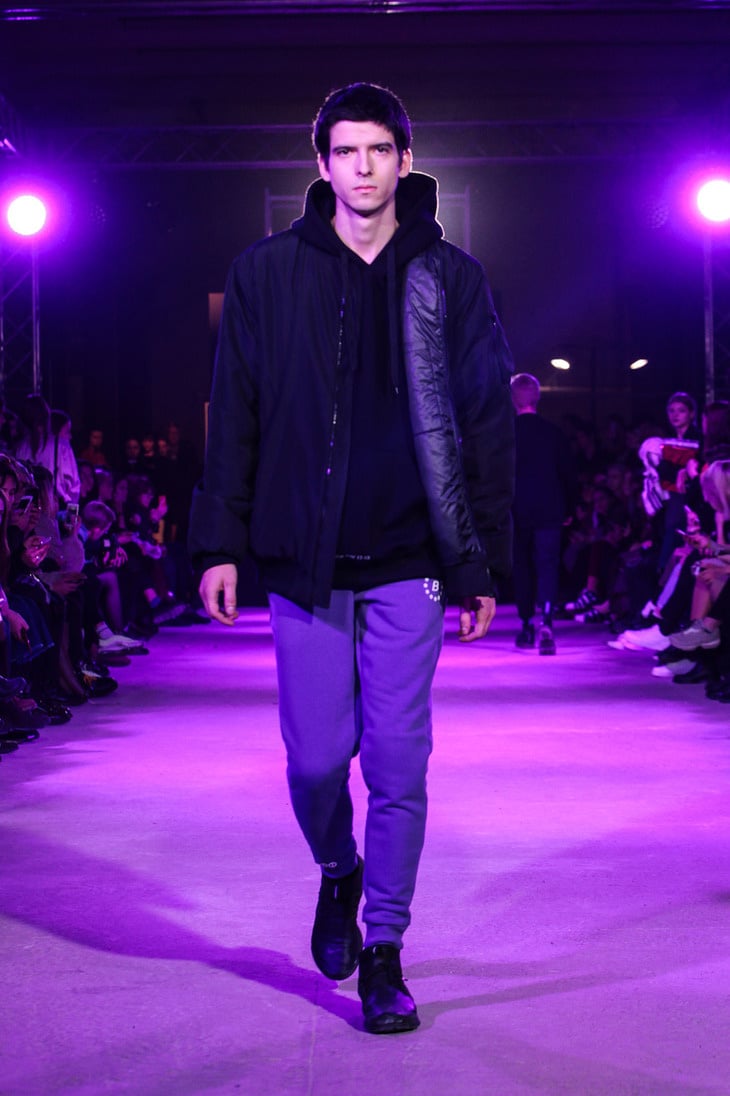 Lumier Garson by Jean Rudoff
Presentation of the collection consisted of three parts: Gypsy, Oriental and African American theme. Nine models walked the runway. The designer offered light shorts with embroidery, T-shirts, straight jeans, jerseys and sweaters for men; and summer dresses with asymmetric hems, a skirt with a jersey and high vent dress for girls. The color palette combined black, red, grey, beige and brown. www.lumiergarson.com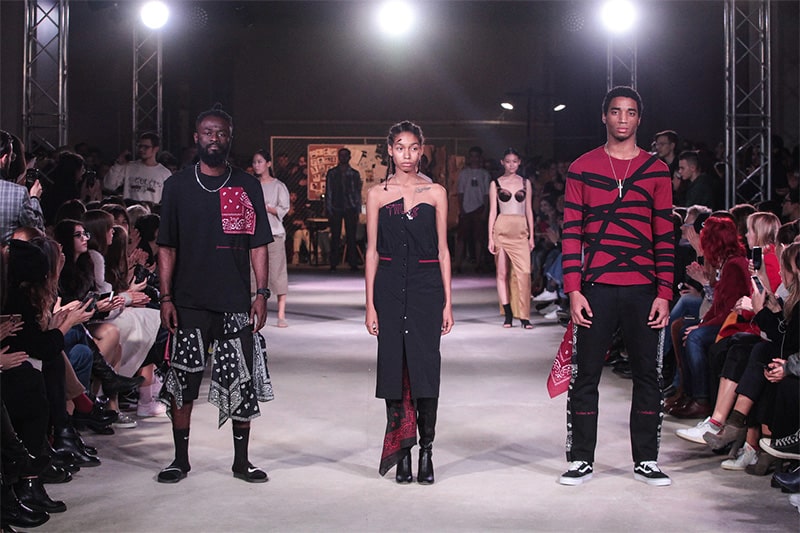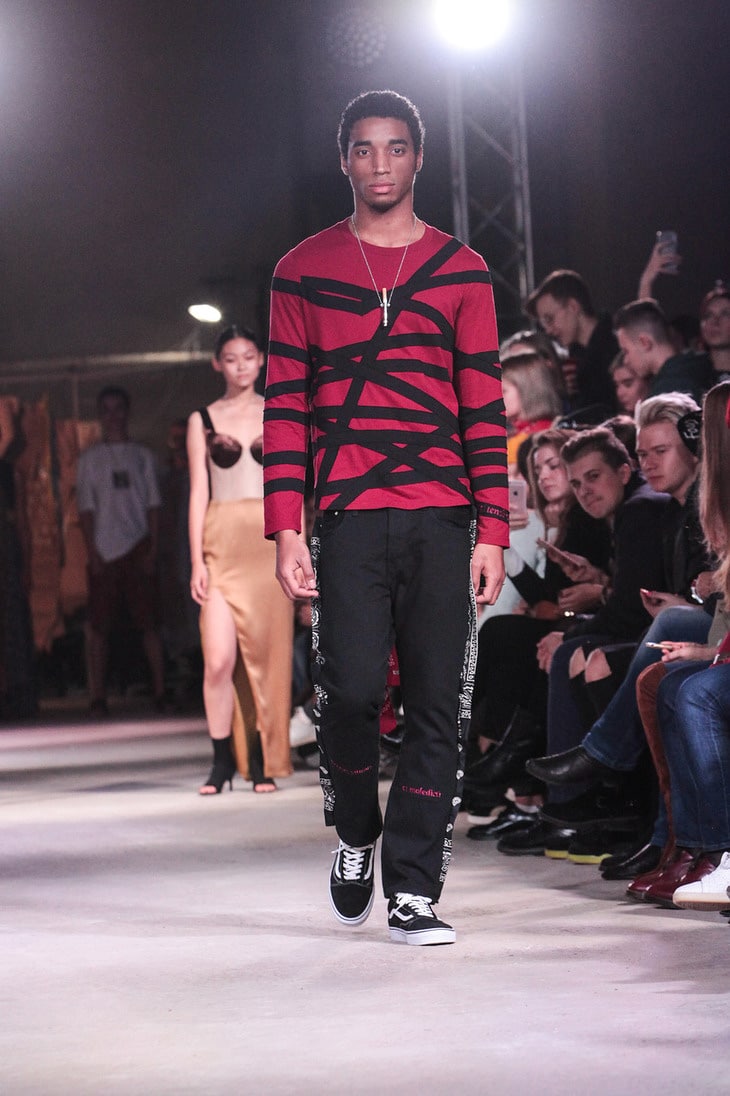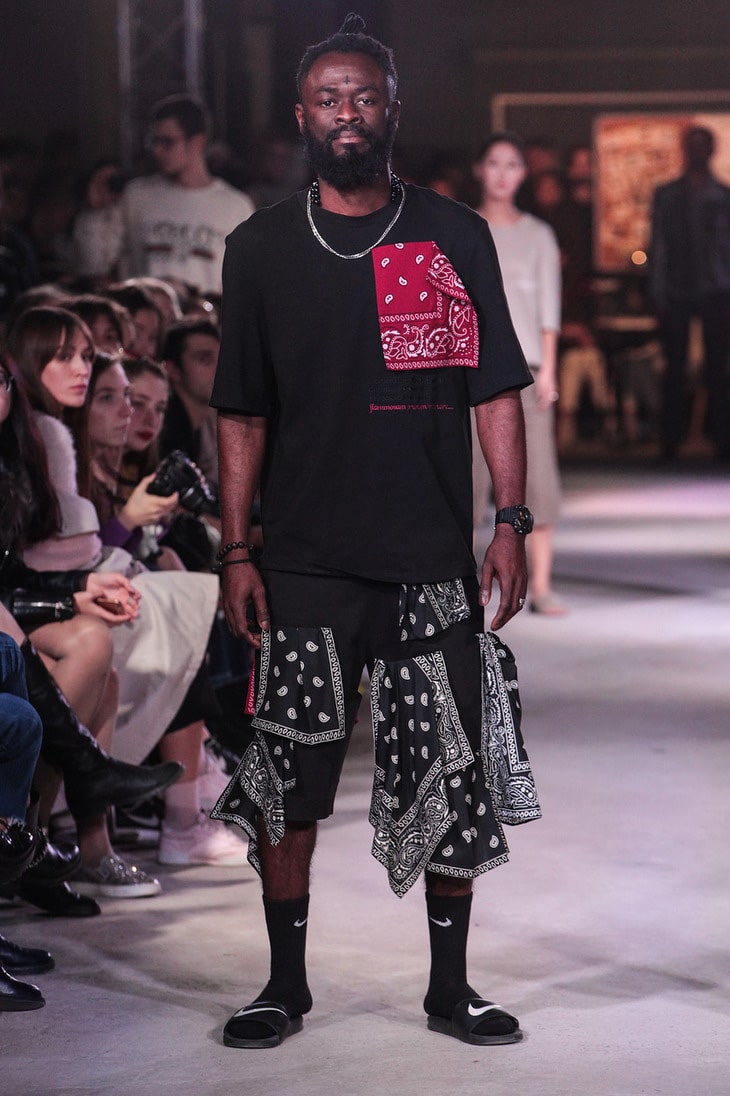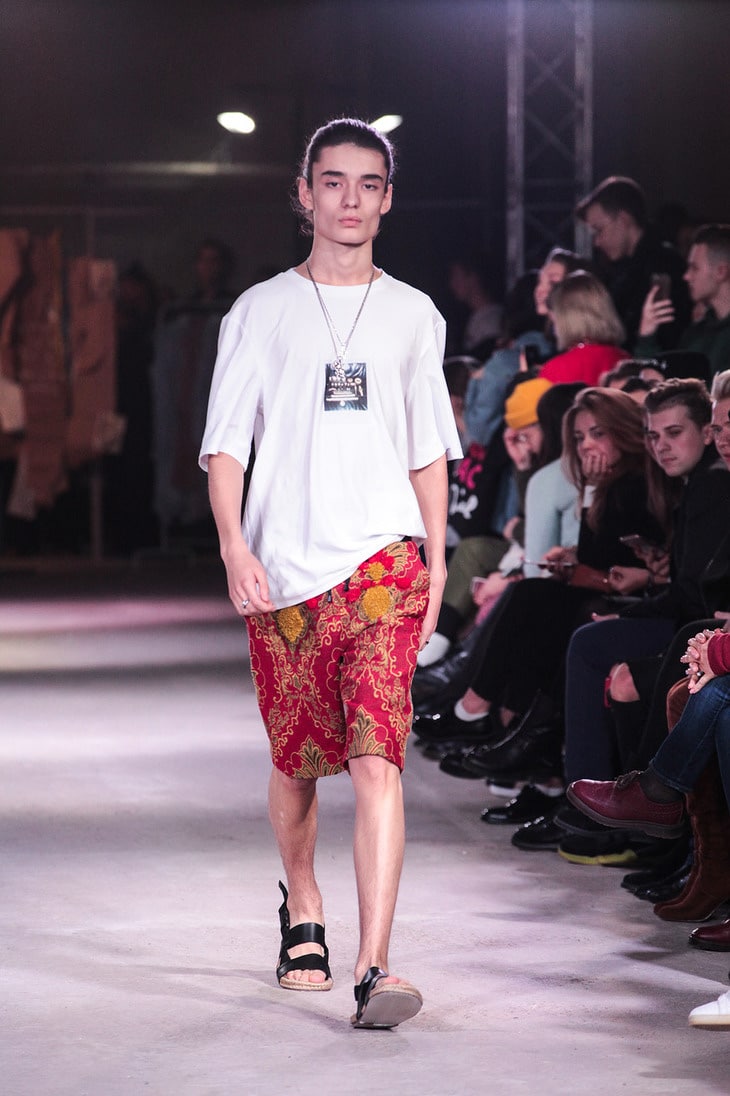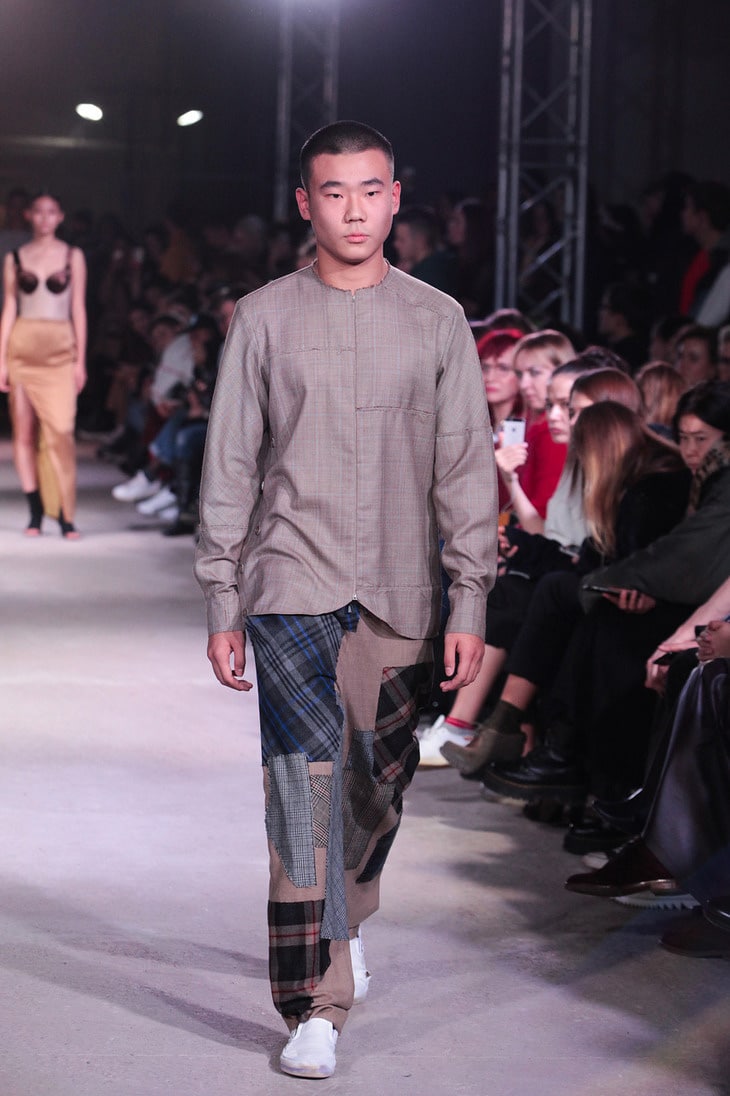 21.12
The brand showcased sweatshirts with rude words openly mocking the mass market. Precise and brief presentation from 21.12 allowed the guests to study all the details: models steadily walked the long runway; silvery insets glittered in the lights, classically cut jackets and trousers made no unneeded folds. Grey, electric, black and coffee were colors of the collection along with 21.21 inscription on the back. The final look was V-neck jacket atop the silk milky maxi dress.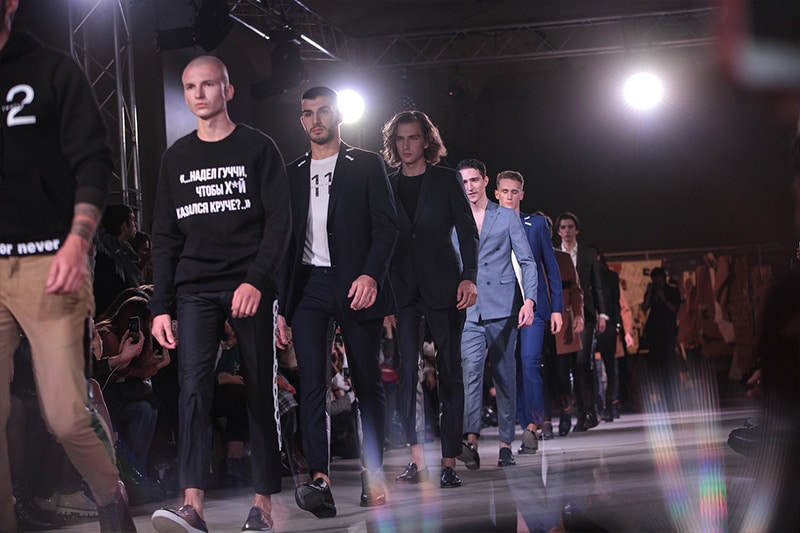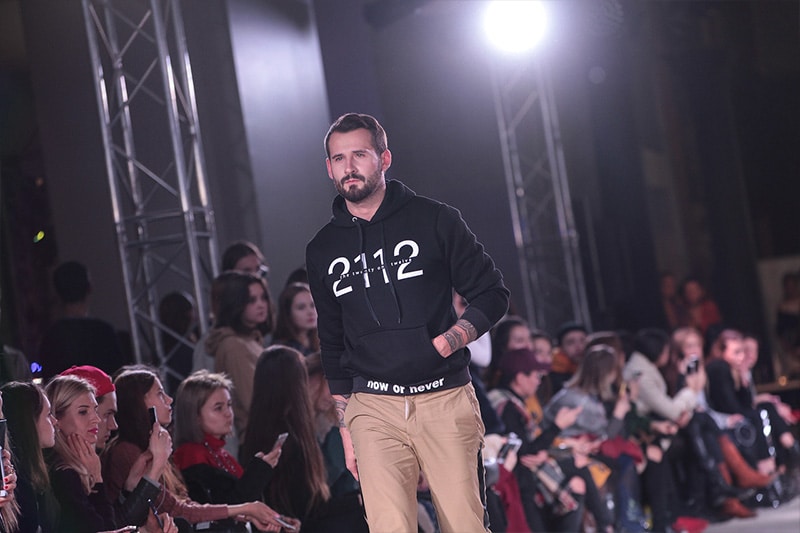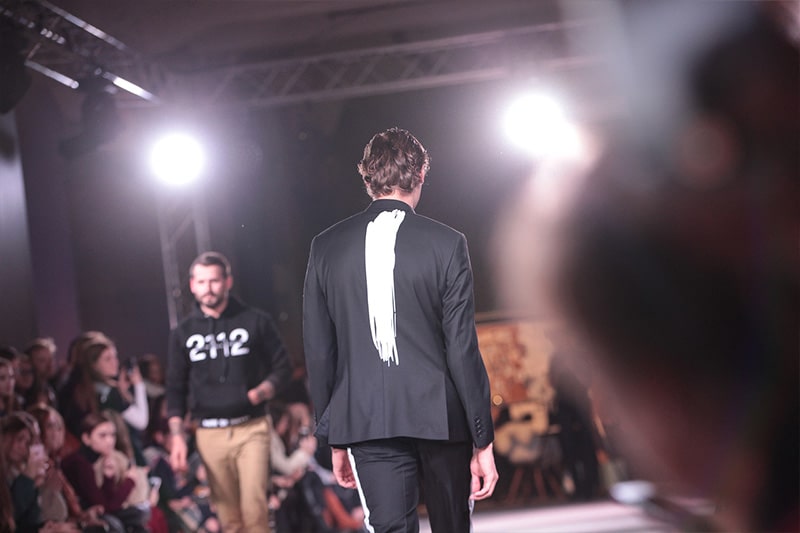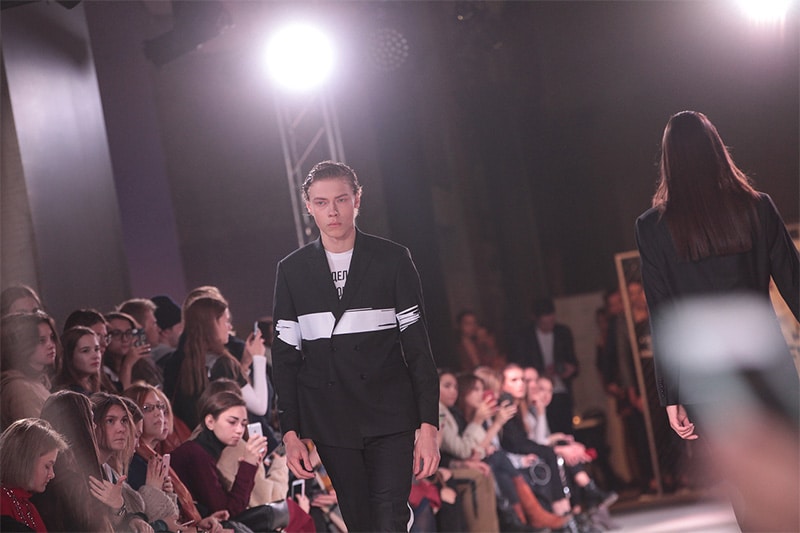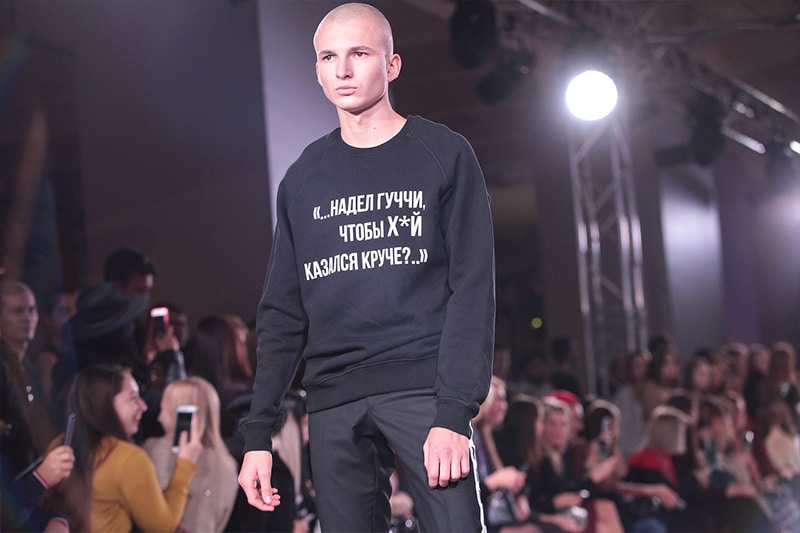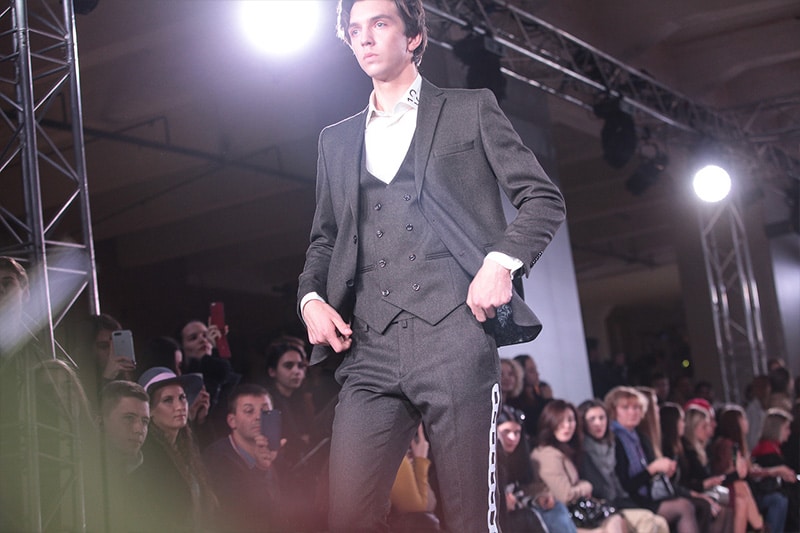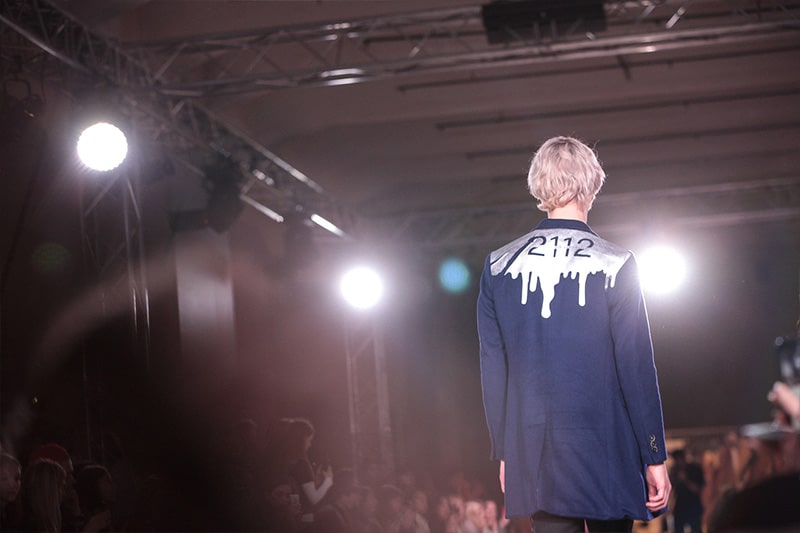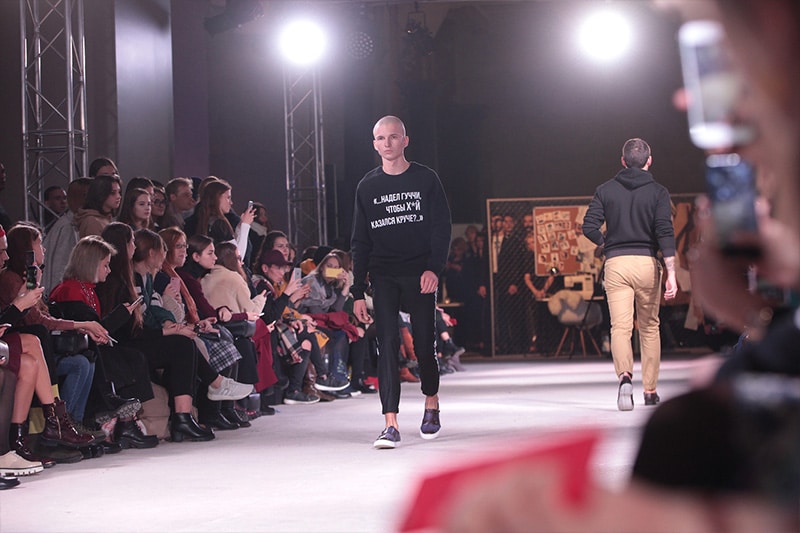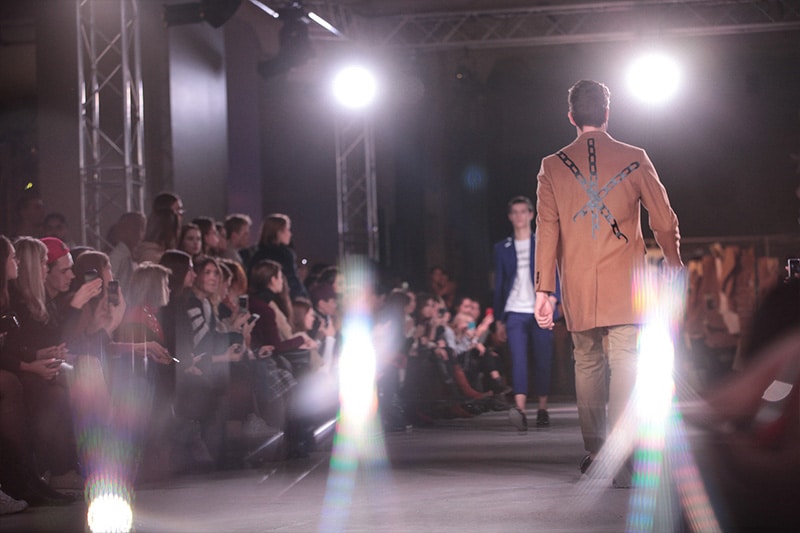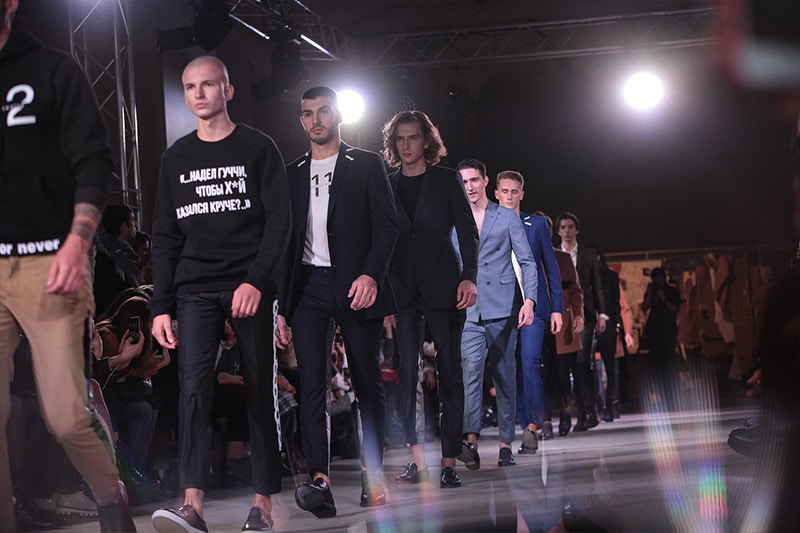 Cloudburst
Fashion from Cloudburst was a parade of technological male garments: anoraks, hoodies, practical black and grey pants. Red hoody is the real trend of the season. Aggressive face-art in line with the color palette of the collection and bare feet of models highlighted the extravagance of the looks. cloudburstwear.com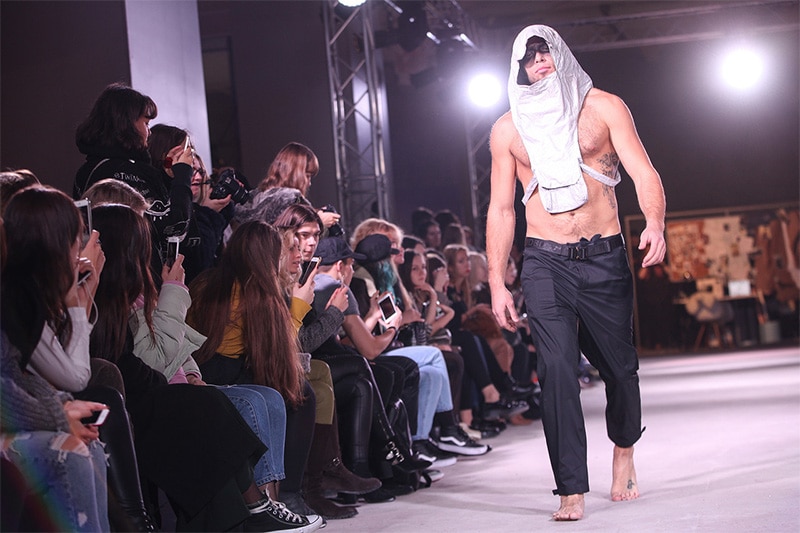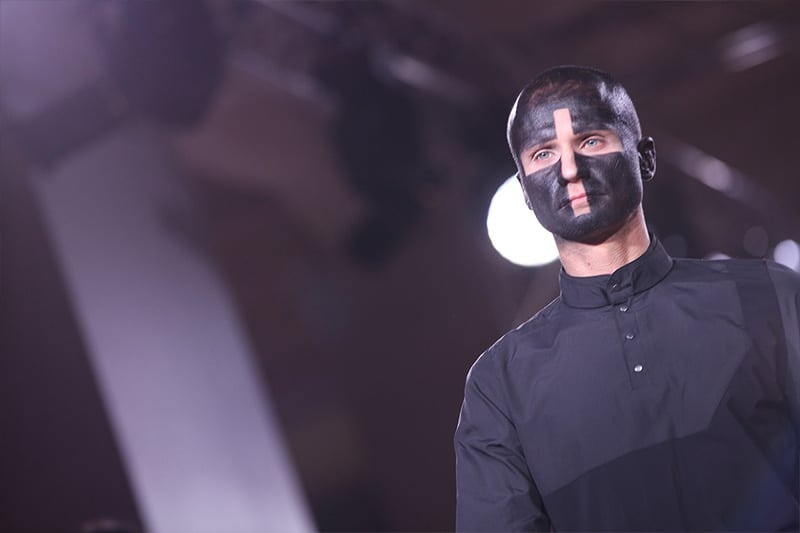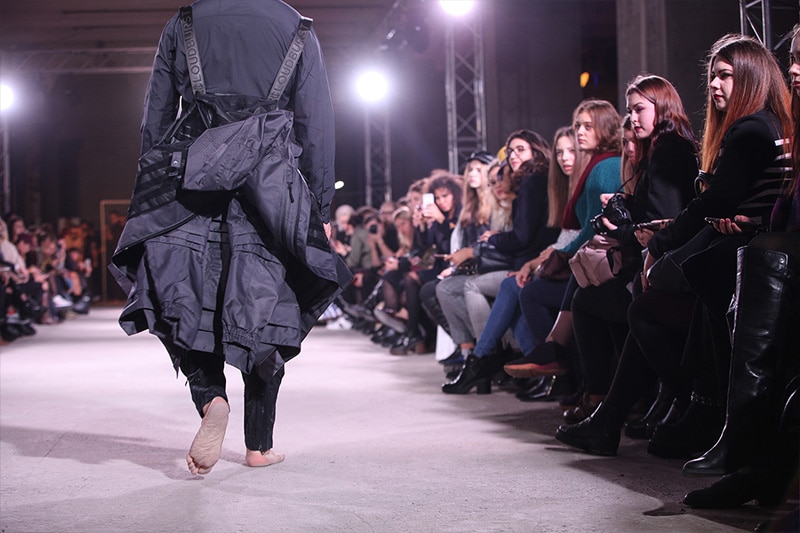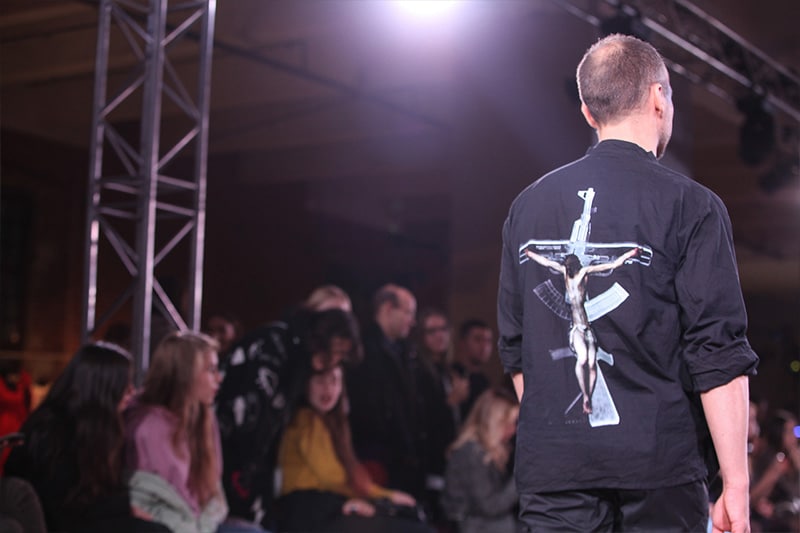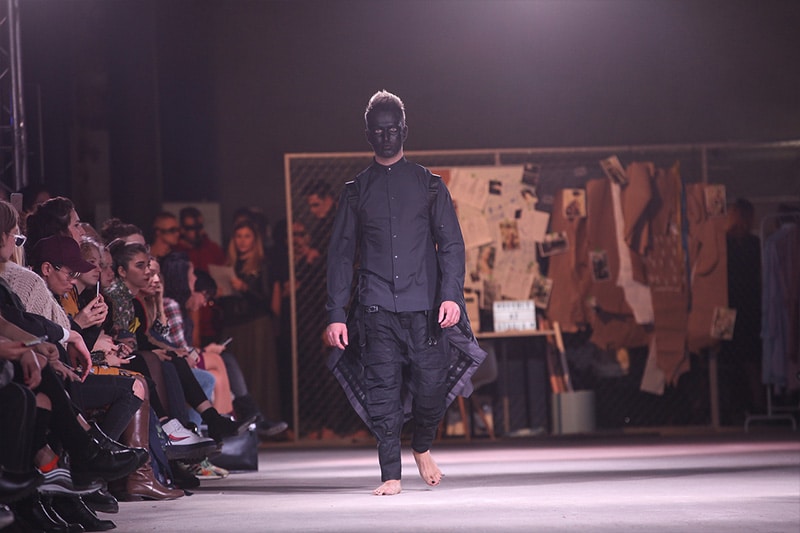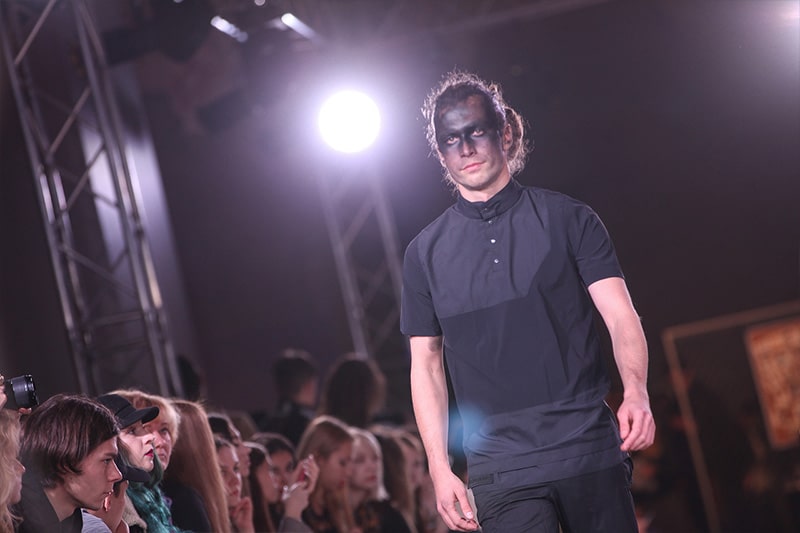 TURBO YULIA
High ladder with a migrant worker at the top. The man has been playing the role of a cleaning man during the day and at night became the major character of the collection. Two others were choosing garments for a future night-out from the railing and changed right at the runway. This was a collection of uniform overalls and bright oilskin jackets to run from one rave party to another. @turbo_yulia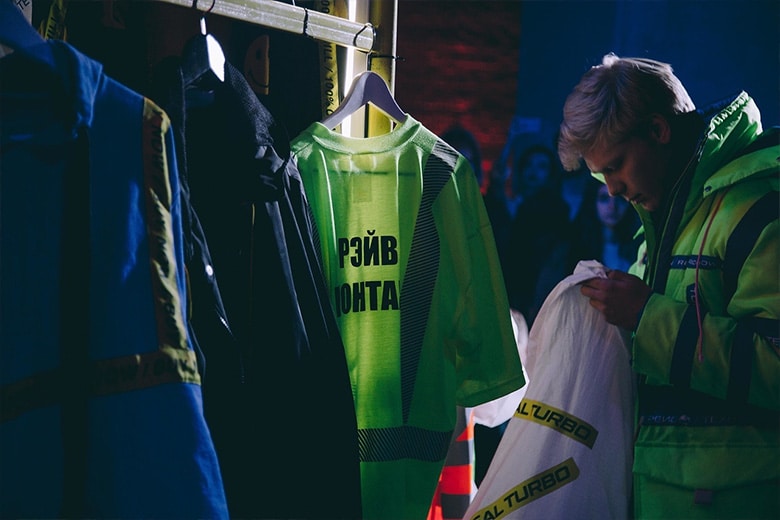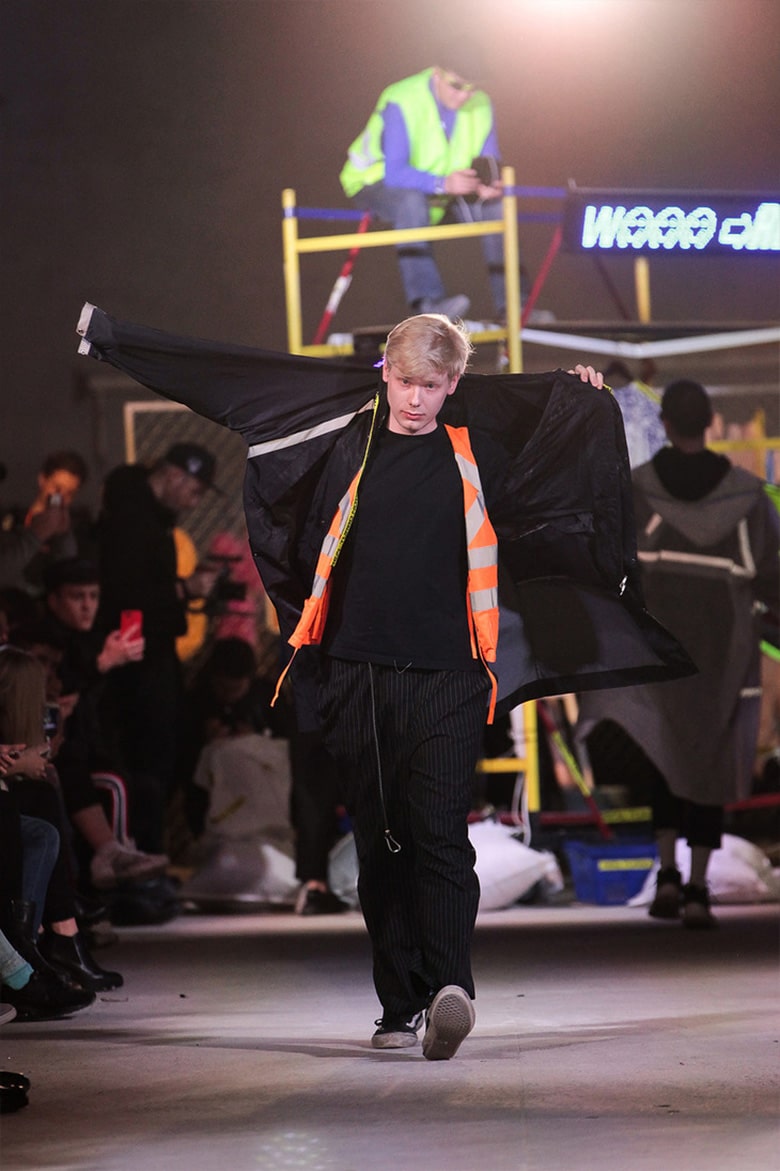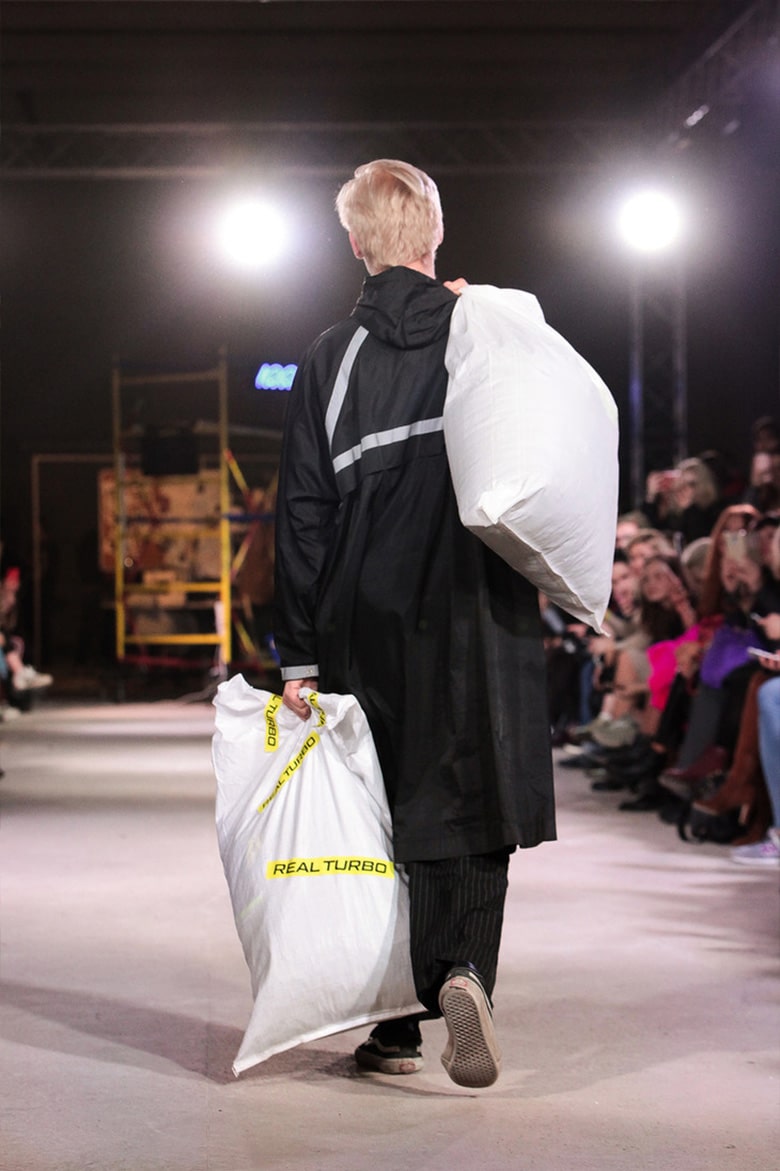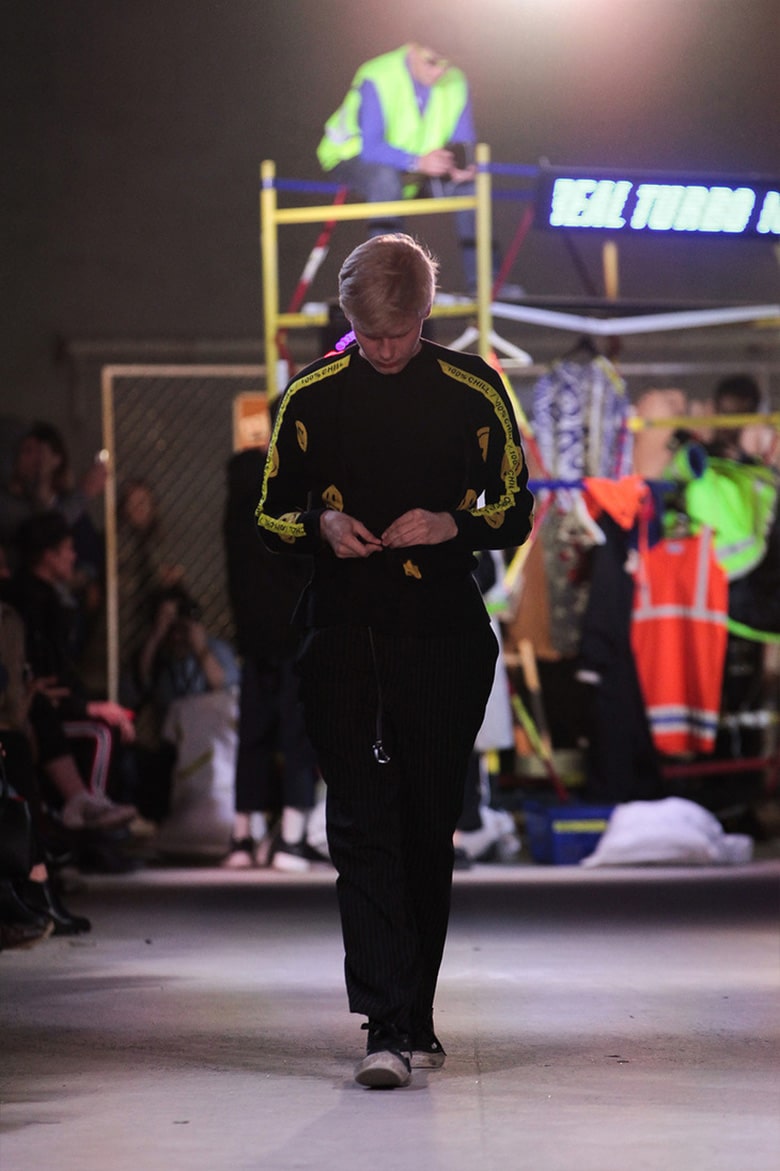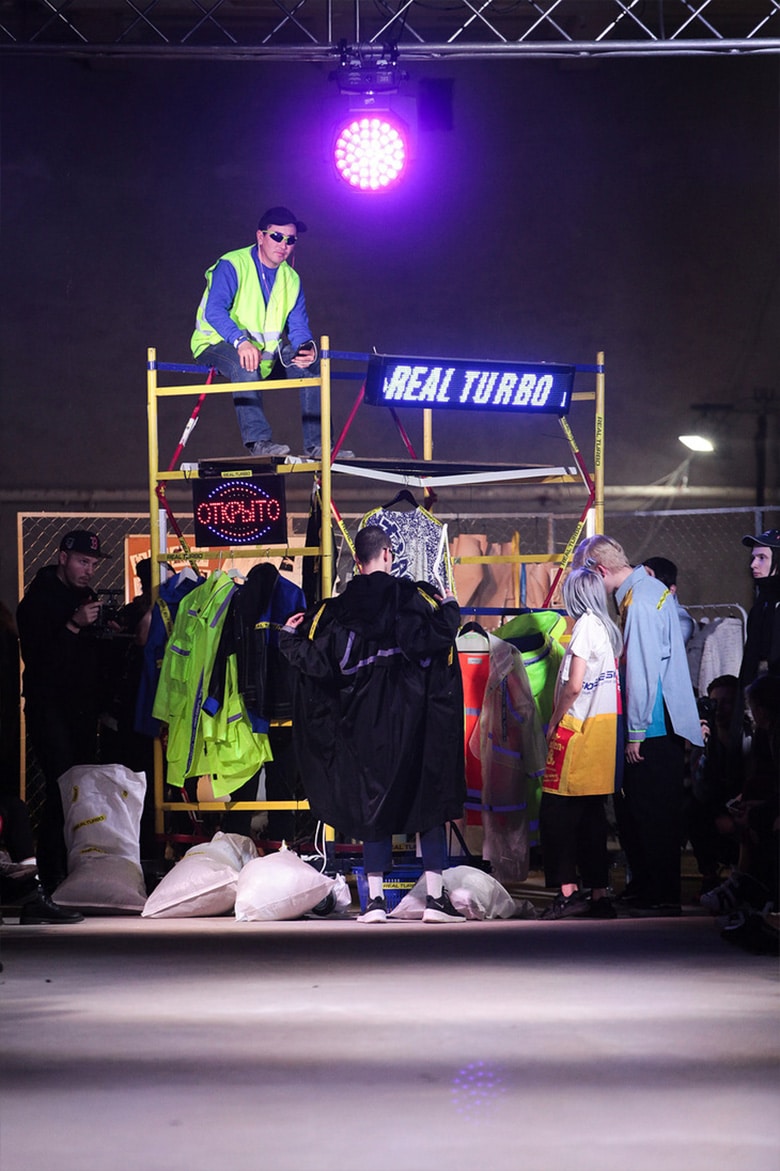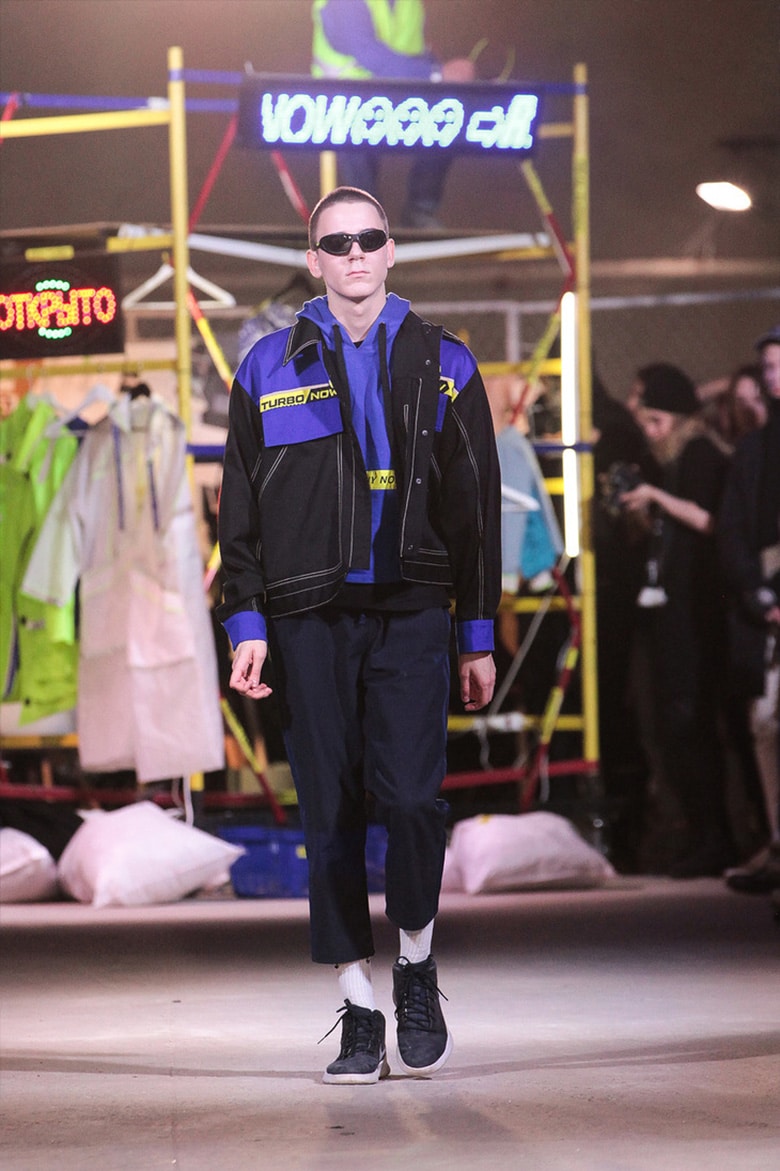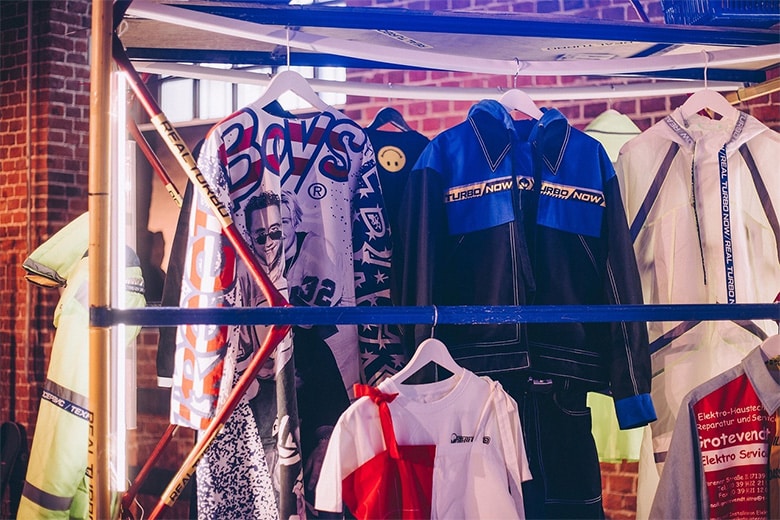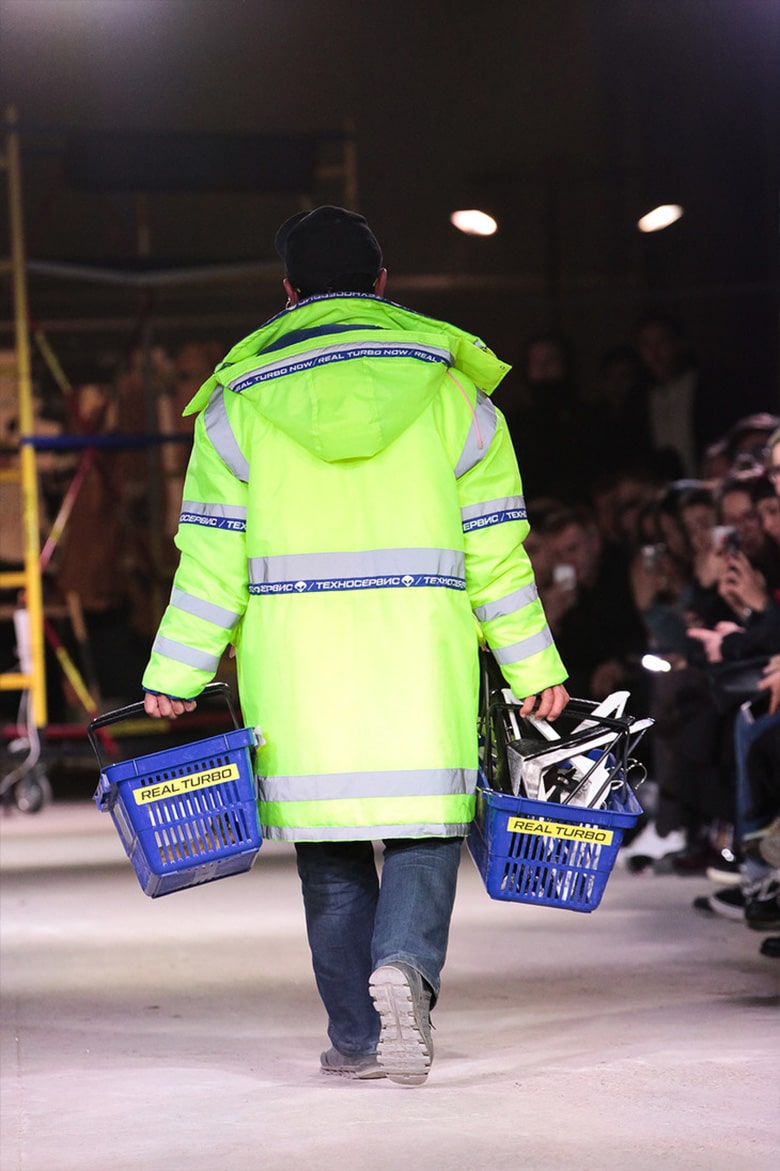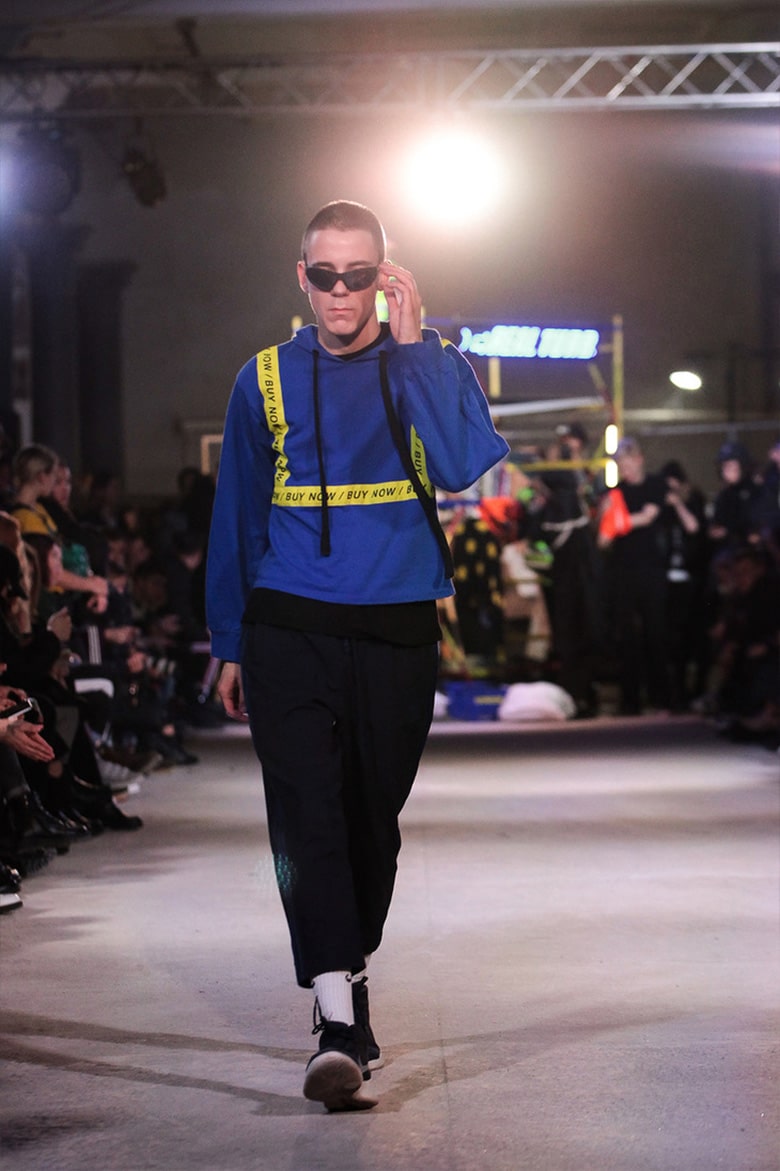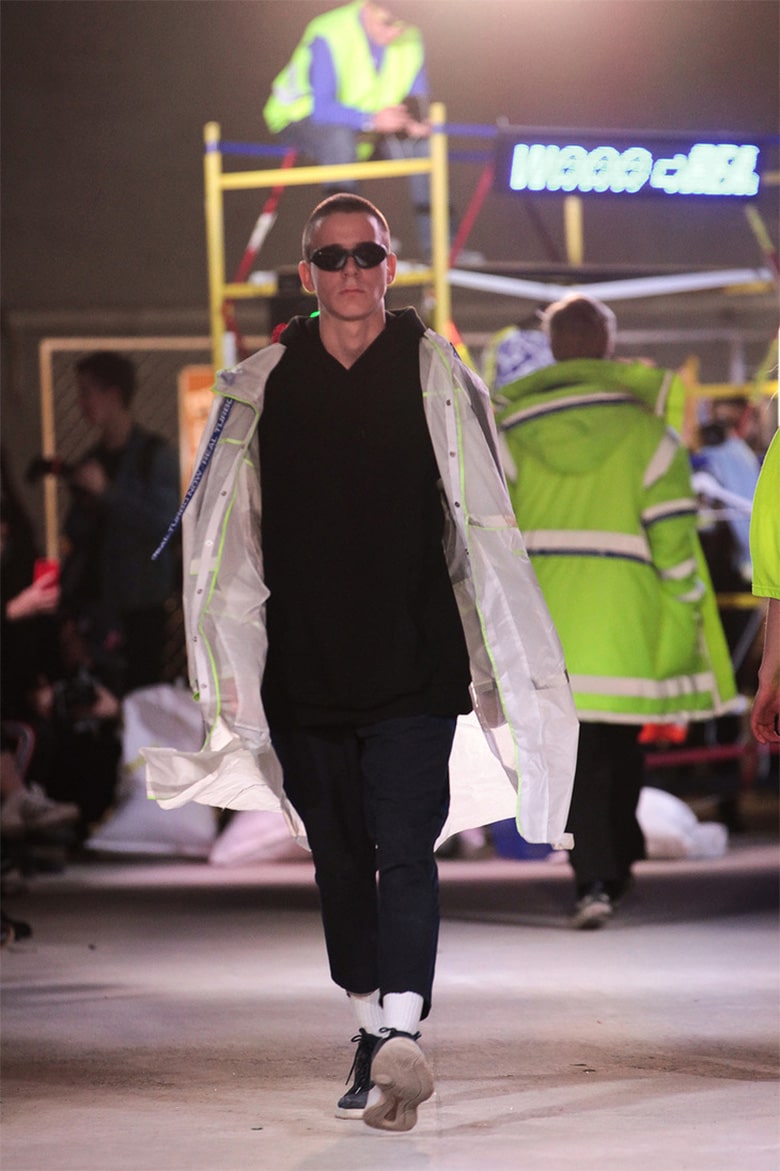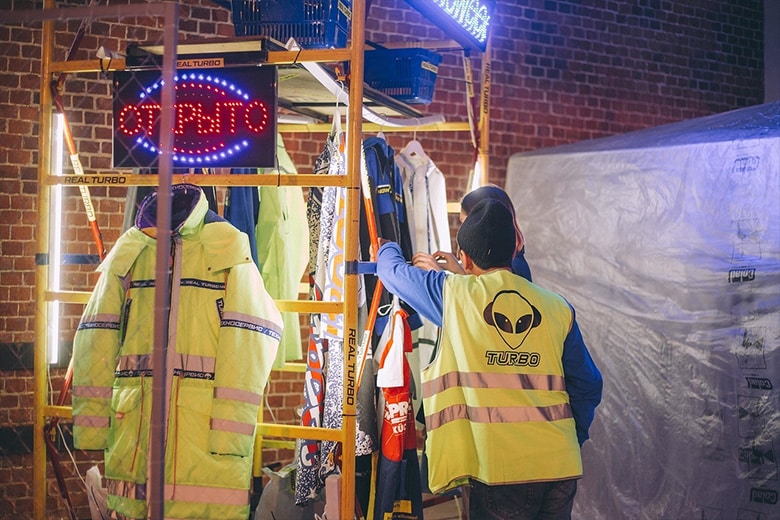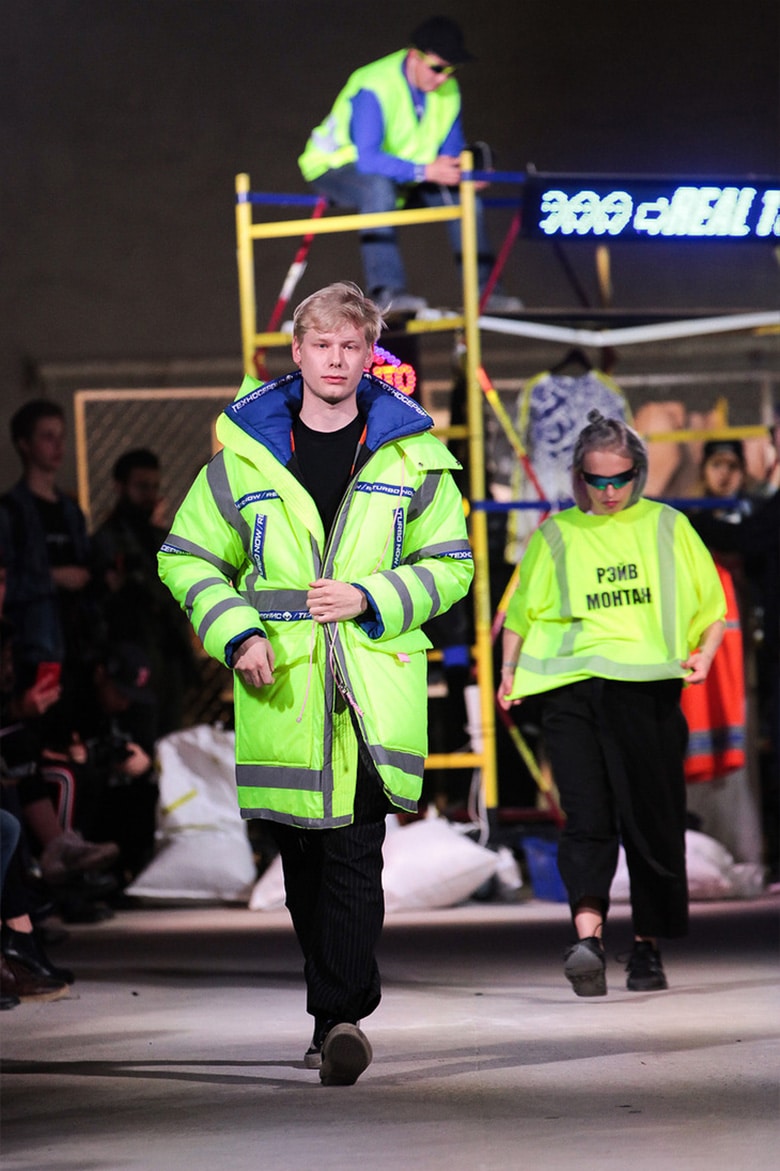 #MBFWRUSSIA