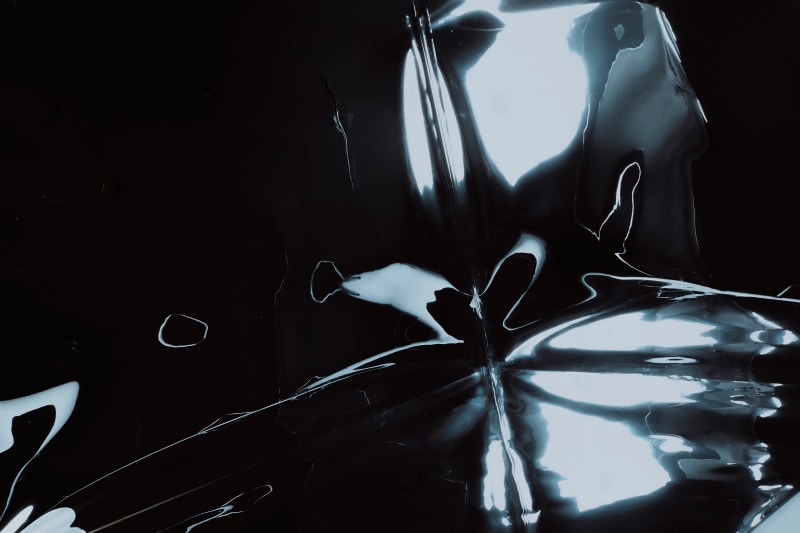 I met Aaron Moreno on a sunny afternoon in the center of Madrid, almost a year ago. Now, we meet again in exactly the same place where we met for the first time, a hidden square in the heart of the city. Night has already fallen and there is a storm coming. Don't mind, and we brave ones, sit on a terrace under a parasol, so I can enjoy my adoring Marlboro Lights. Once we've been served our respective beers, I begin our journey towards Memory Lane. "Do you remember when we met? Emeerree was already savoring his first successes with his requested tank tops and daring thongs", he smiles "and I'm still doing it! Those t-shirts and thongs are still selling, I've released new ones, but the first designs are also being requested, people don't get tired of them".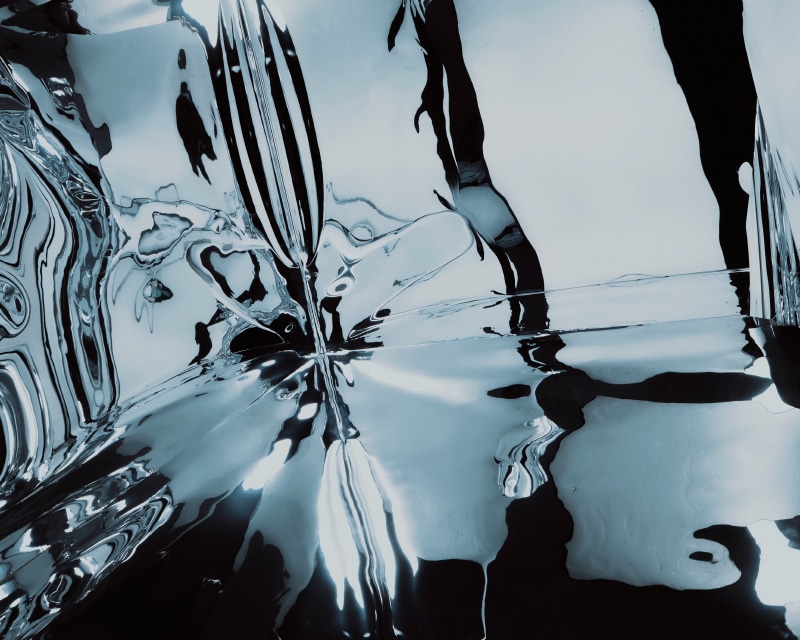 Neither does Aaron, he has been immersed in his personal adventure in the world of fashion for some time and claims effort and hard work as the main key to success. "I still sew my own patterns in my apartment. I have no one to help me with that. If you order something I am the one who sews it, makes it, and leaves it ready. There are garments that I already have very mastered but there are others that take a lot of time. A huge order that came to me recently involved two weeks of work. My work schedule is just crazy, I work twenty-four hours a day." Because the world of fashion does not give a break and sweating blood is sometimes necessary to achieve personal and professional goals. Aaron is an example of it. "I have been working in another clothing brand, also in a store and, at the same time, in Emeerree. I thought my head was going to explode." Thank God Aaron, has kept his head on his shoulders that has energy for a while, much of it due to the numerous projects involving Emeerree whose clothes are worn on social media by artists such as Nathy Peluso, Bad Gyal, or pop diva Dua Lila, who walked around Barcelona wearing a military print corset, that was as sexy as it was fierce. "Social media creates an echo and that's why it is very important being tagged in the posts where your creations appear, it is not just a gentle detail, work can come out of that." Thunder interrupts us, I look up at the threatening sky. It seems like the perfect climate to talk about "The Hounds", the dark and acclaimed collection that Emeerree presented at the last edition of the Mercedes-Benz Fashion Week, where the entire public stood up applauding. "The collection started from the concept of hound" he confesses to me, I nod, being sure that some connection with the terrifying dog of the Baskervilles must exist. "Of course! I have been inspired by the typical book that they made us read in English class and by the thrilling situation where a hunter becomes the prey, which has always been interesting to me. That's why there are military prints, fake fur… It's not about an inspiration that necessarily connects with something from my personal life, it's just about a concept that I've found cool and fun. I feel very present in the collection, I know that I look at it and see that it represents me 100%."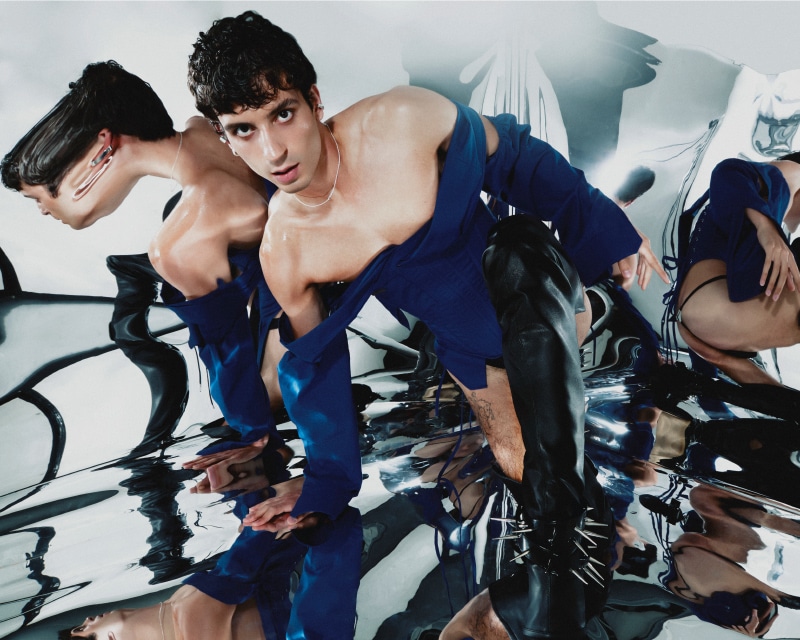 Who wouldn't want to be represented by those daring corsets or dizzying miniskirts? "The corsets were the first garments I made, about a year ago. Then I started playing with cutouts until I decided I was ready to participate in EGO". For those unfamiliar with the term, EGO is the platform for young fashion talents, organized by IFEMA, which is held twice a year as part of Fashion Week Madrid. MERCEDES BENZ. "It has been a very, very crazy experience. Making one garment is not the same as making sixteen. The collection represents the beginning of a journey, a jump without a net in which you don't know if what you design is going to be successful, maybe the public doesn't like it and your investment is a complete failure. Anything can happen." But on the contrary, what has happened is great enthusiasm by the public, and specialized critics who have been absolutely surprised by the potential of Aaron and his entire team. "After the runway show, in a very short time, I get a lot of publicity. In an hour I added two thousand more followers on Instagram because thanks to the show you demonstrate that you don't just present your brand through photos on social media, you do it live, through a setting and a casting". The casting was varied, daring, and left no one indifferent, shouts of enthusiasm were heard. His three fetish models were present: Juan Car opened it with a thong, a corset, and military gloves mounted on endless stiletto boots, Jorge represented the zenith of the show with an elegant cream-colored trench coat, and the platinum blond Moisés, closed it wrapped in a black-fake-fur coat that seemed to spread like oil all over his body. "I had never been in front of the camera, it was a superb experience that immersion in the Emeerree family in which we were made to feel part of the collection from the beginning. The runway, for me, was like releasing all the adrenaline and emotion that I experienced backstage", Moisés confesses. "Thanks to Aaron I saw a part of myself that I had never been aware of. I always try to thank him very much for placing all that trust in me. The runway was one of the most special days of my life, not only for walking for the first time at Madrid Fashion Week but also for being part of the family that is Emeerree" says Jorge, excited when I meet them during the shooting for the photos that accompany this article. "They are my friends, I have met them by chance and they are essentials. For example, Juan Car from minute one gave himself completely to this project. He starred in a thong shoot in the dead of winter and didn't complain for a moment. They are all in, no games, no objections. I wrote to Jorge once at 2:00 in the morning when a photoshoot was at 8:00 and he said yes without hesitation."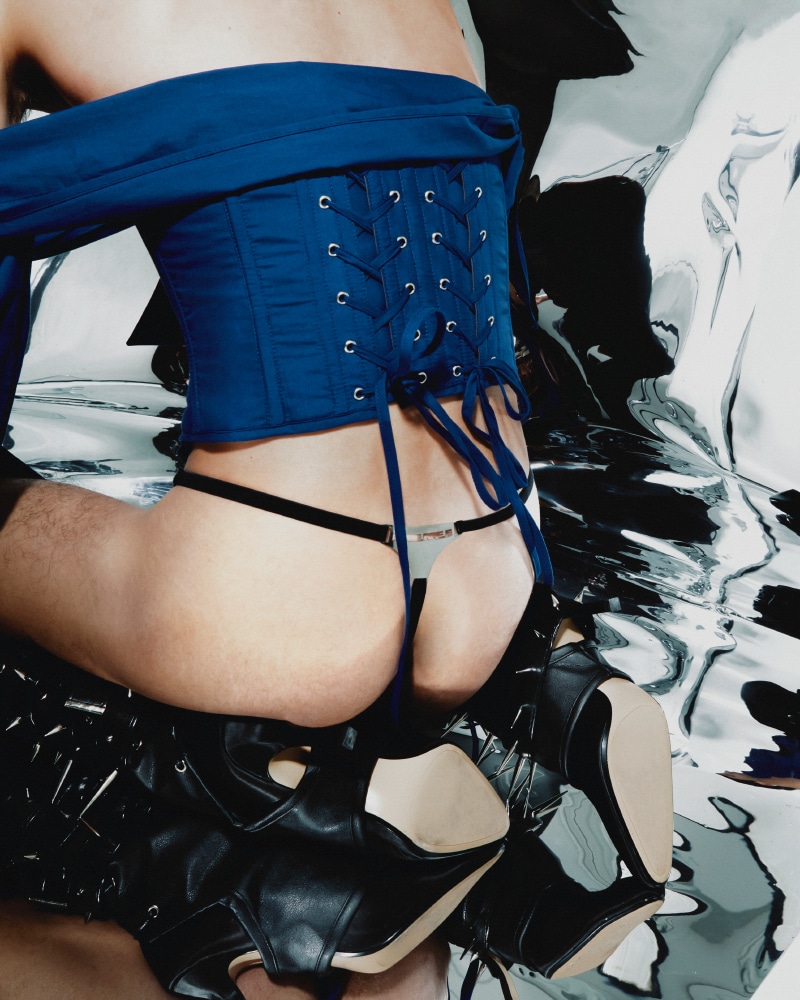 It is very striking that all those involved in Emeerree feel at home, they are part of a family that has come together around a dream, that is no longer just an individual experience, but also a collective one. "I started working for Emeerree in 2020, not only on projects related to the brand, I have worked with them on personal projects," says Lucas Margarit, one of the most requested makeup artists in the Spanish industry, also present at the session that was to shoot by the photographer Alejandro Madrid, part of the Emeerree family and who confirmed everything to me along with her teammate, the stylist Lucía Lomas."It's all about that. We are a family and since the moment we all met we've grown progressively and personally in an organic way."  tells the photographer. "Apart from the style of the brand itself, which I feel is very well contextualized in the present, what really makes the brand successful is all the work and commitment behind it. The care and passion with which Aaron doesn't just look for a visually powerful proposal and puts a lot of effort into everything behind it. I think that's what makes it round and perfect to be able to have a long-term trajectory, which is probably the biggest success of all." Concludes the stylist.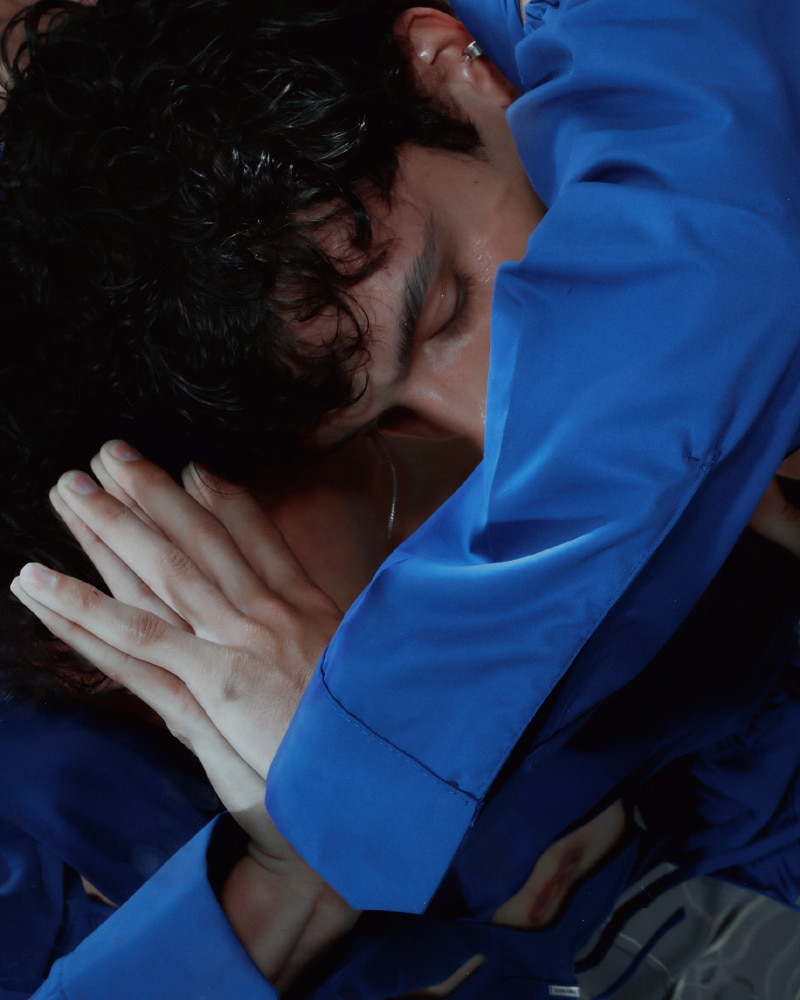 For Aaron, the list of members of his family is long but valuable, they are all important. "Alex, Lucía, Adri, Carlos… who doesn't know how to sew and helped me with everything he could days before the fashion show. We are real friends, some of us meet in high school or Carlos who is my boyfriend… I feel that the brand is theirs, no matter how cheesy it may sound. Indeed, I can make creative decisions but everything is discussed around a table where everyone is present. I ask for help and they respond without any doubts. We have all started at the same time and have grown at the same time along Emeerree." I joke exclaiming "It's the power of friendship!" "And the power of trusting your friends!" he replies. "They have never denied me anything and I always insist that they should not do nothing if they don't want to. the video projected at the beginning of our fashion show." Aaron is referring to the video coproduced with Pariré Studio, which it showed a ripped Juan Car emerging from a bathtub, in an abandoned room illuminated by ominous red and green lights. A sinister but sexy view, a combination that Emeerree handles perfectly. "The video was shot in a monastery in the middle of winter and the water in the bathtub was freezing. We were all in our coats and trying to boil the water on electric stoves so it wouldn't be so cold. Juan Car got into the bathtub and at the end of one take, he said: let's do another one. We suffered a lot for him but he gave himself to the fullest." Because there is nothing that Aaron and his family can't overcome and the journey of "The Hounds", has only just begun and many secrets of the collection, although, I insist on trying to discover them, Aaron knows how to play and what details to tell me and which ones to keep, he is very intelligent, he is a hunter and we are all the preys of Emeerre Studio.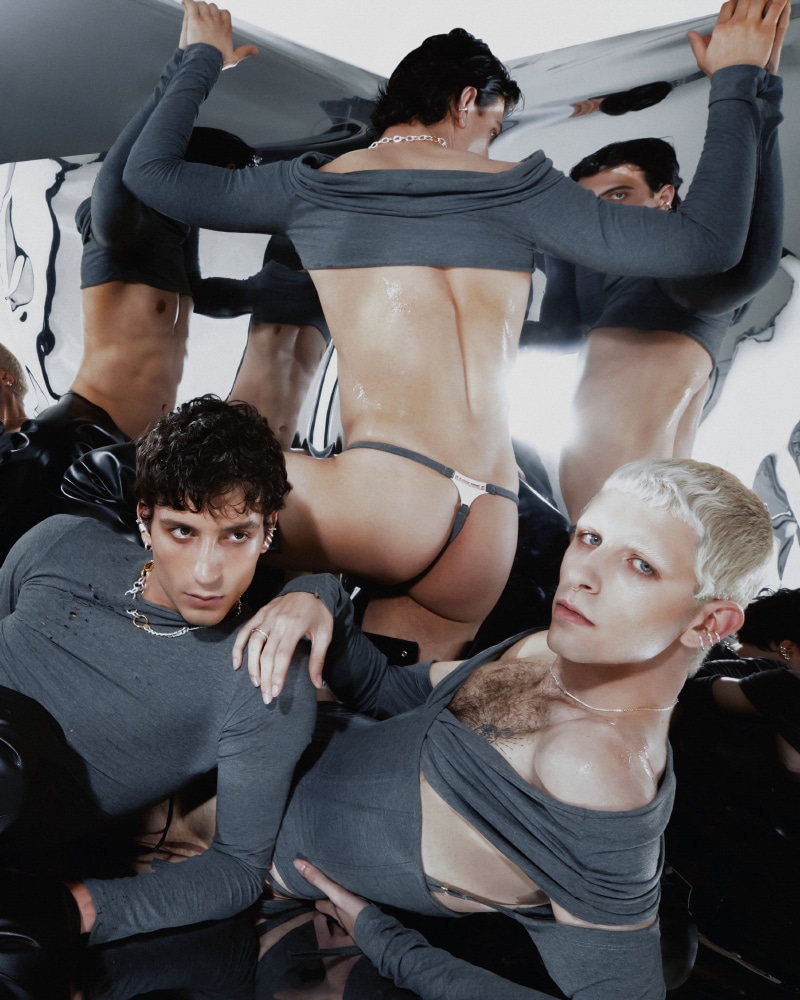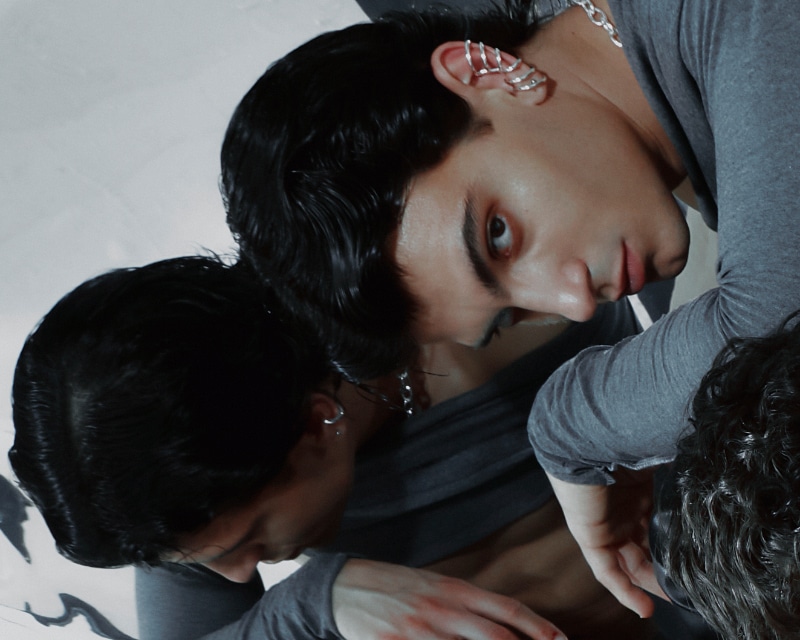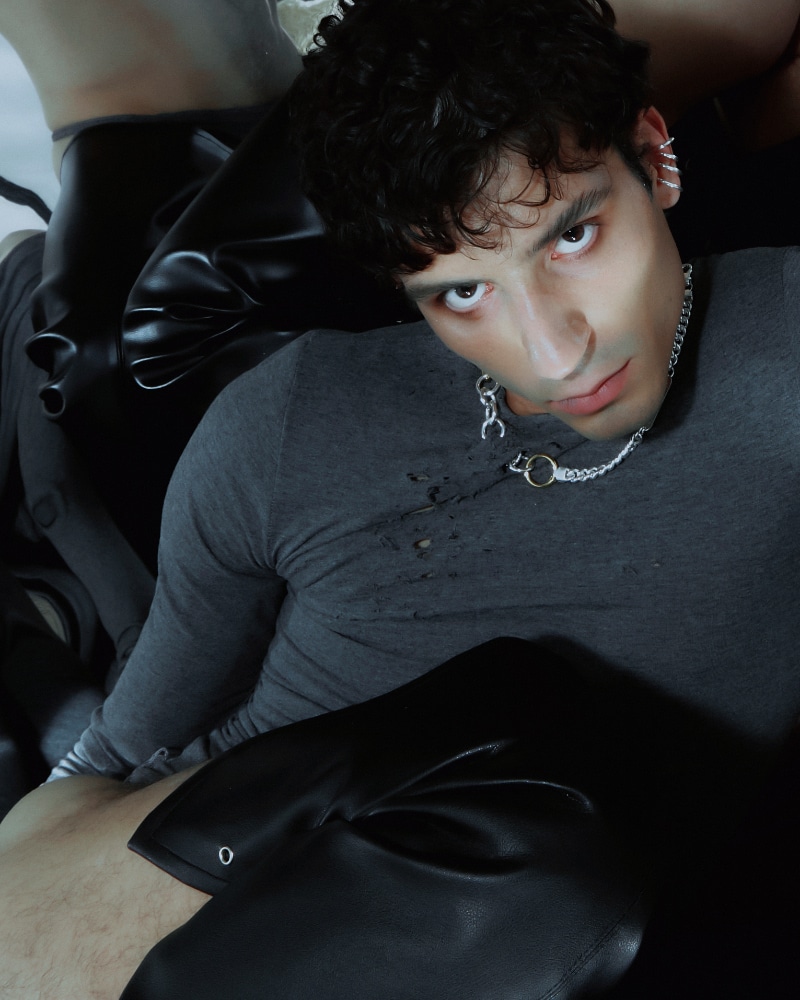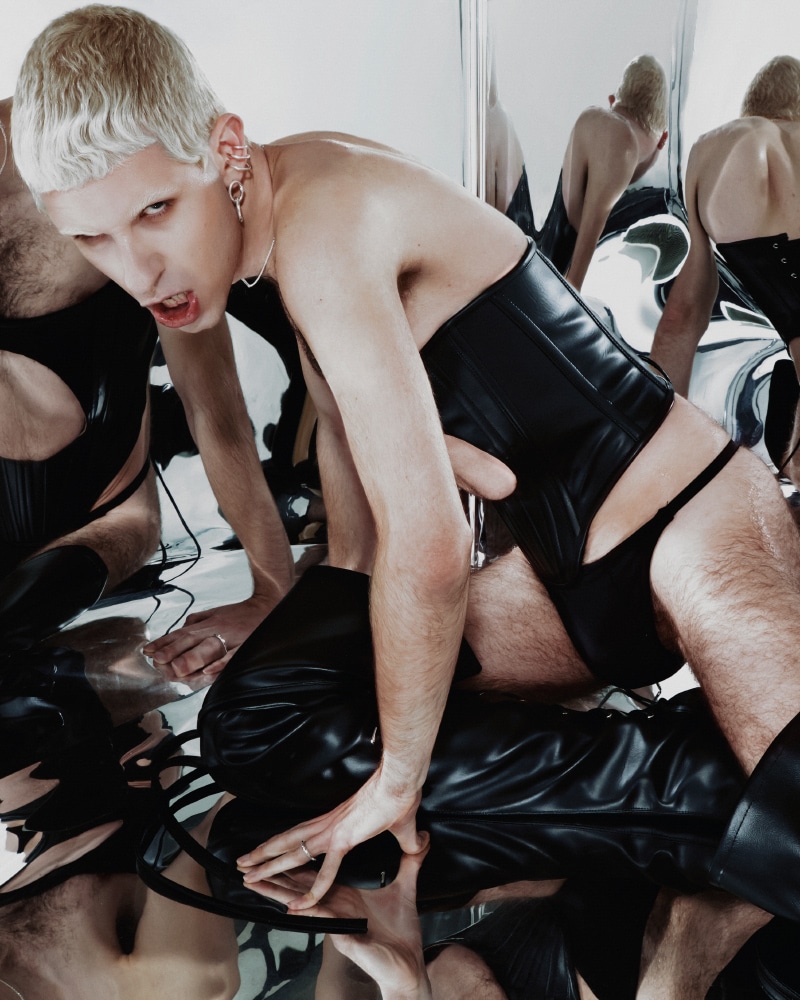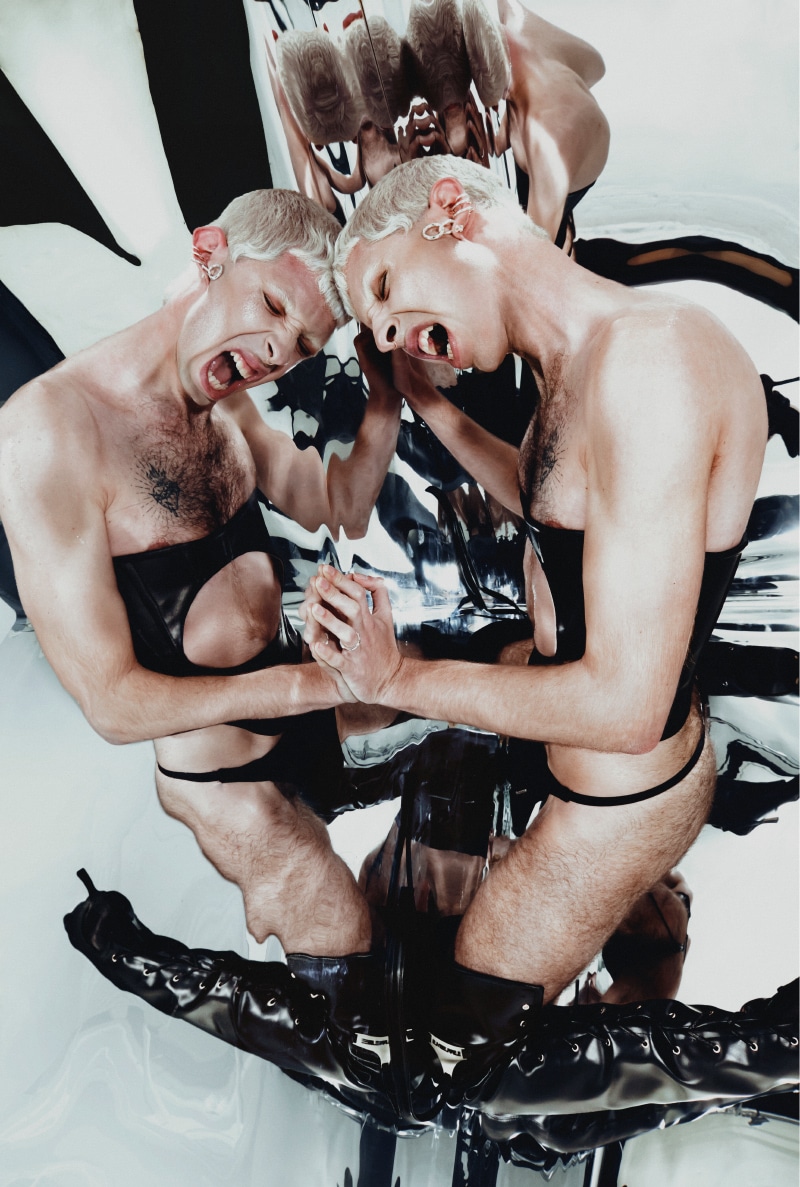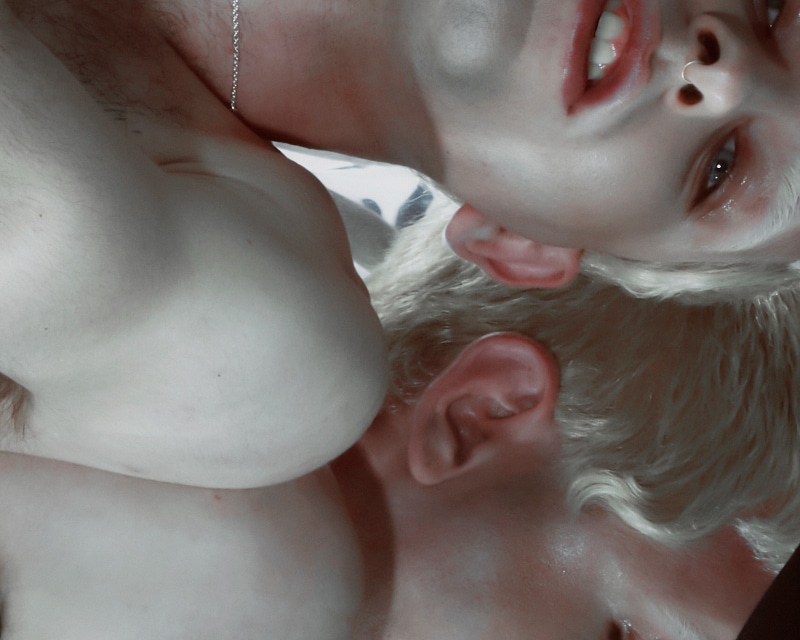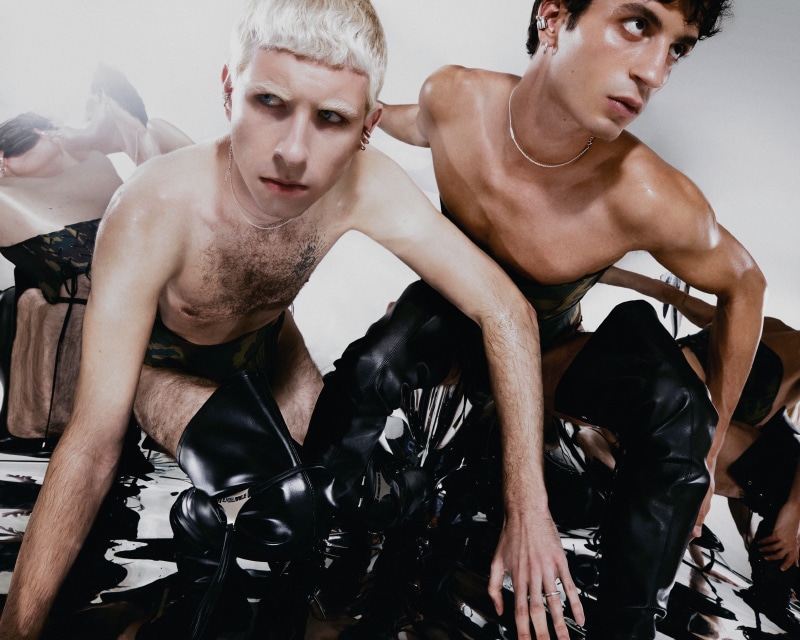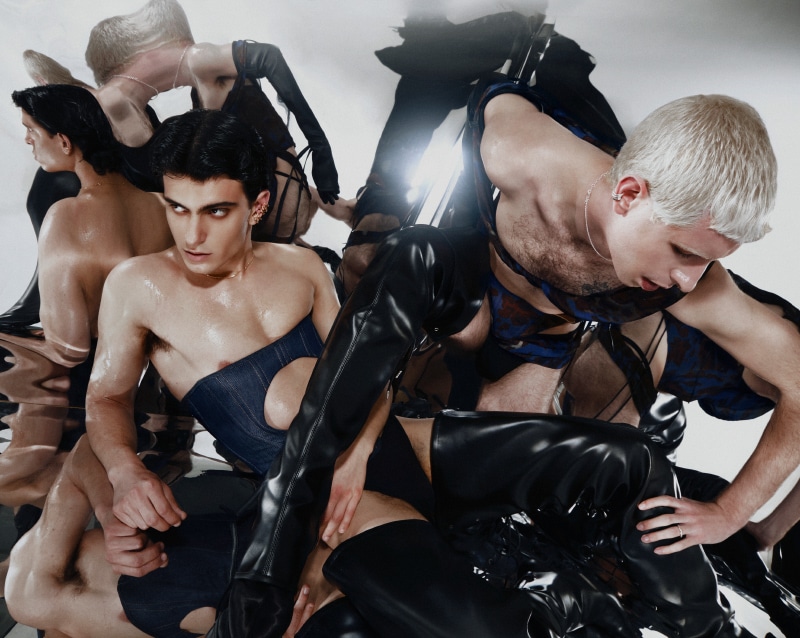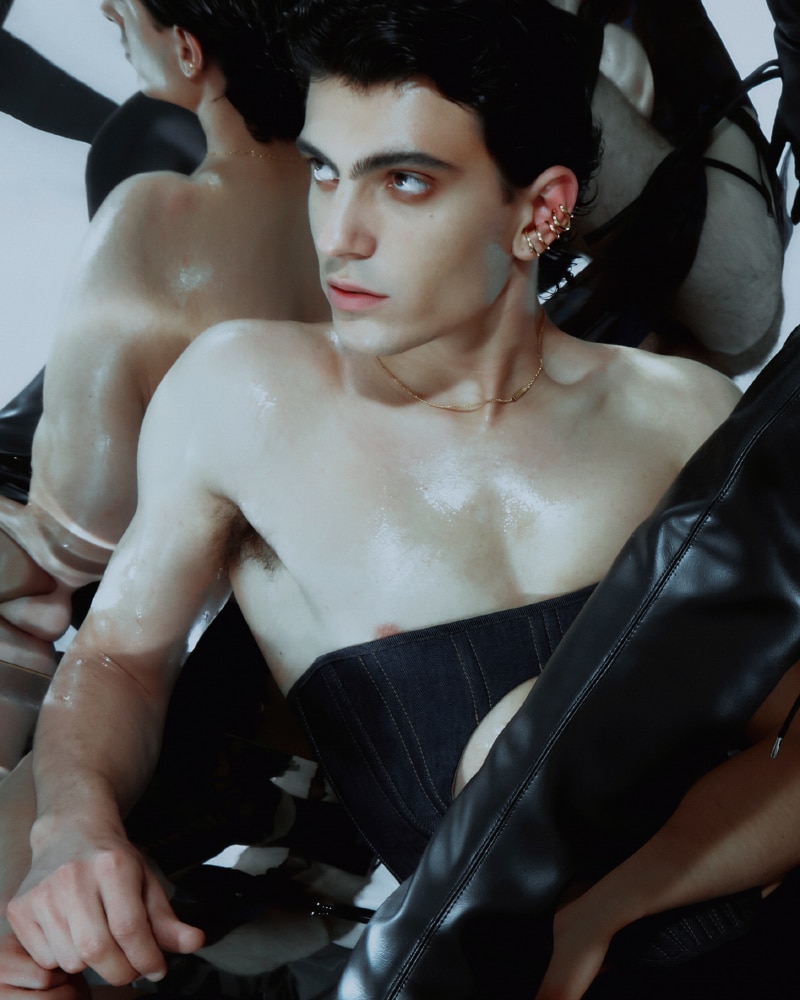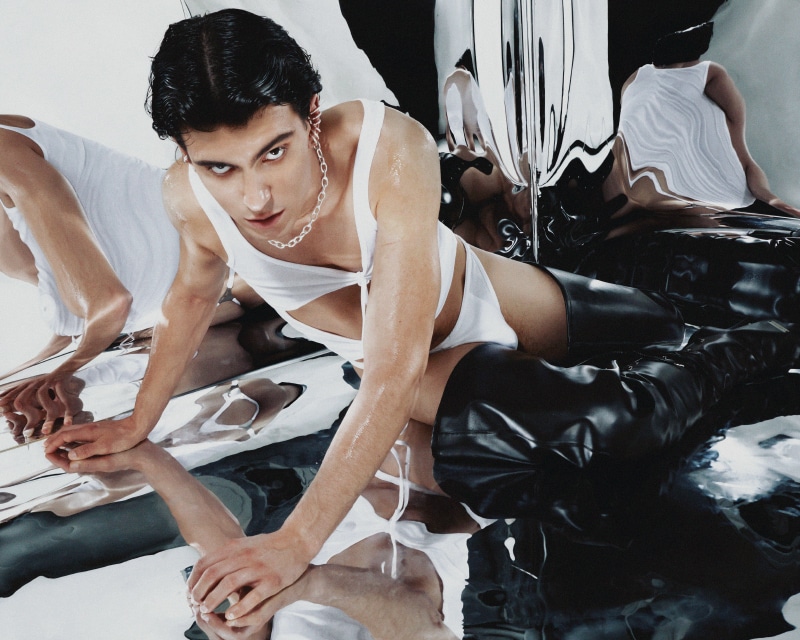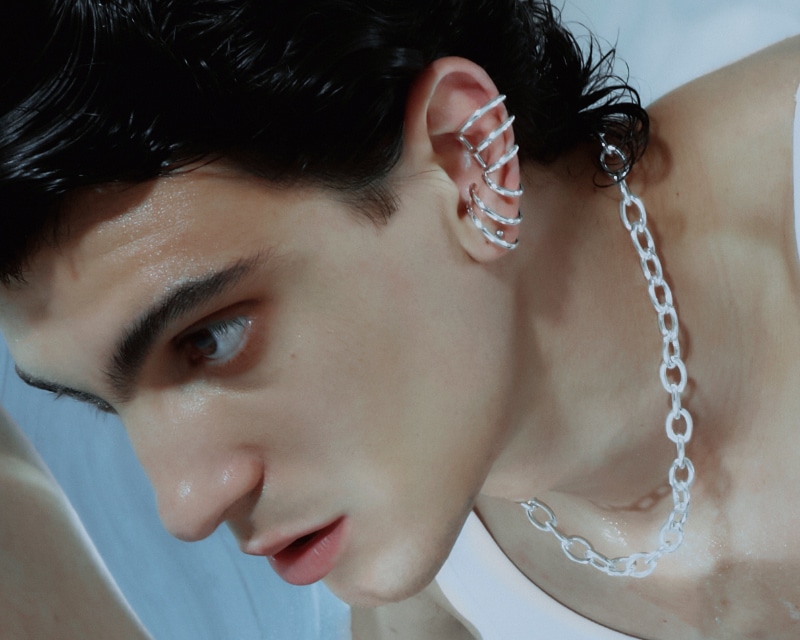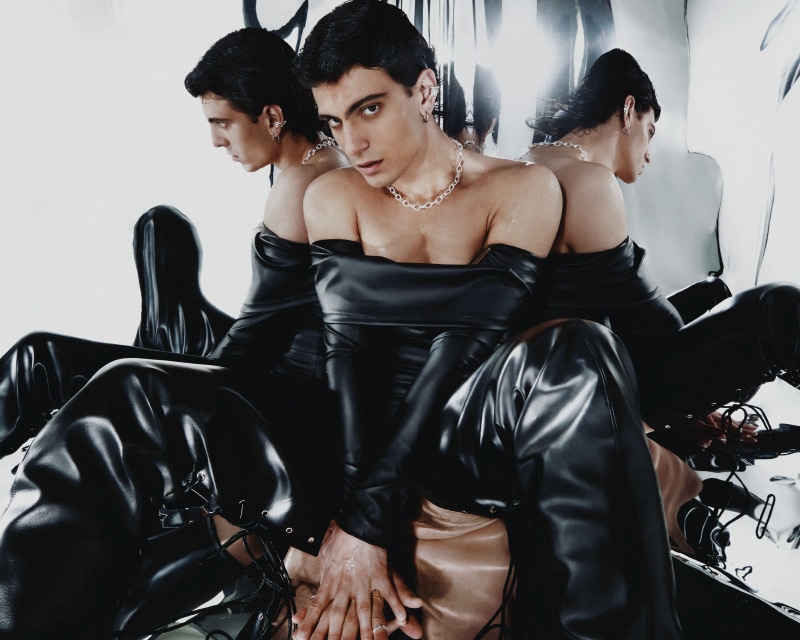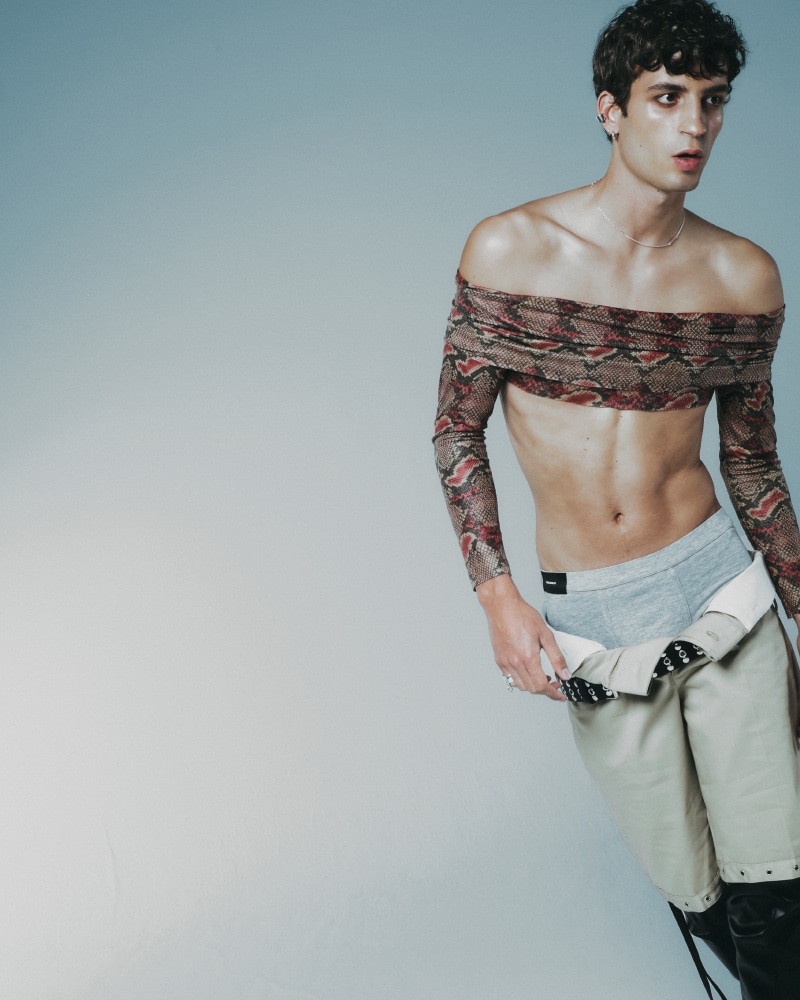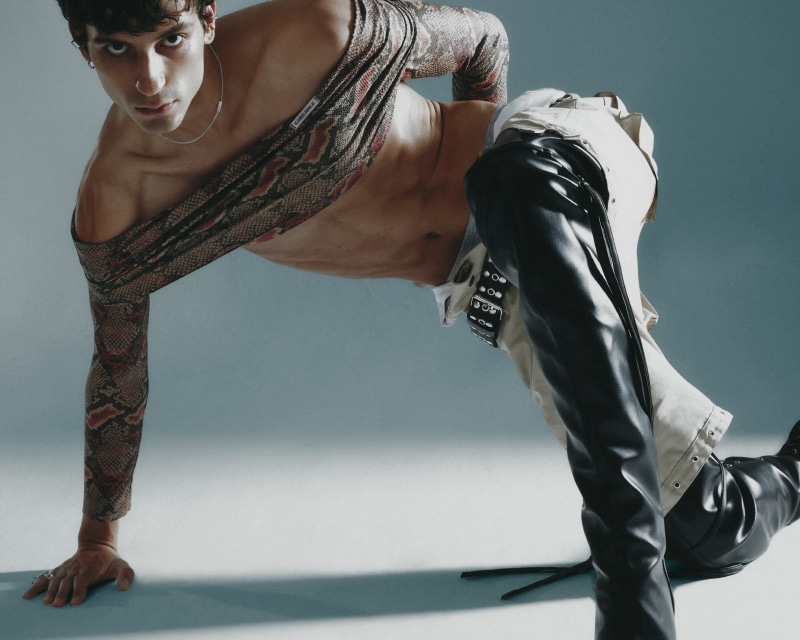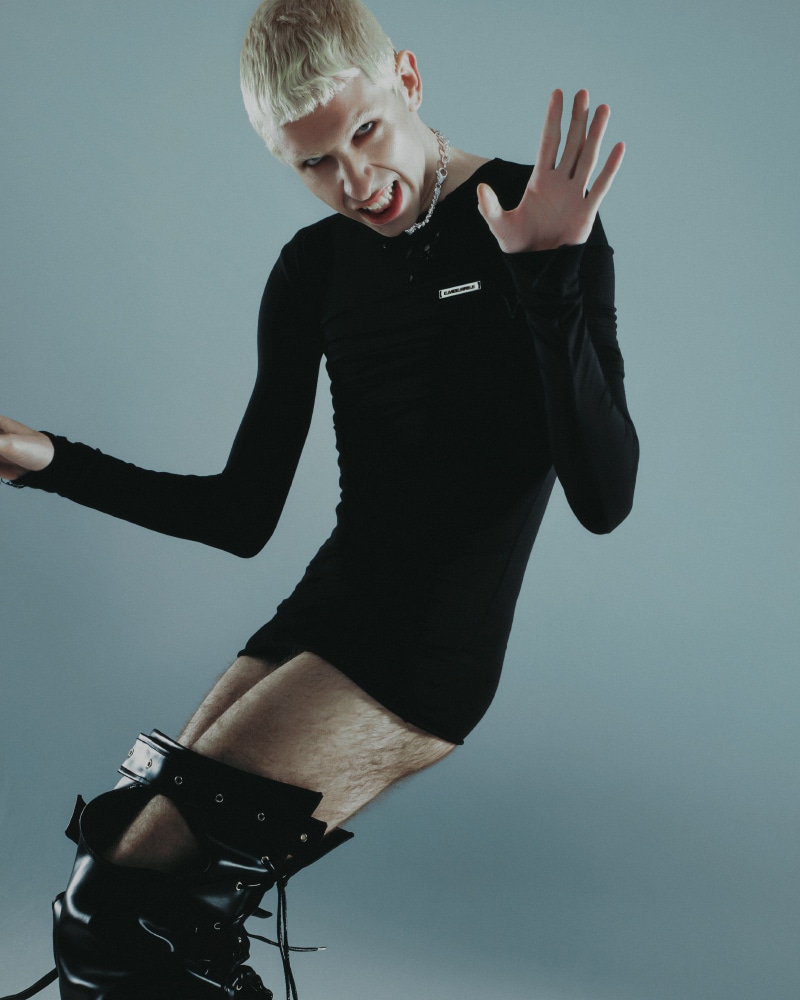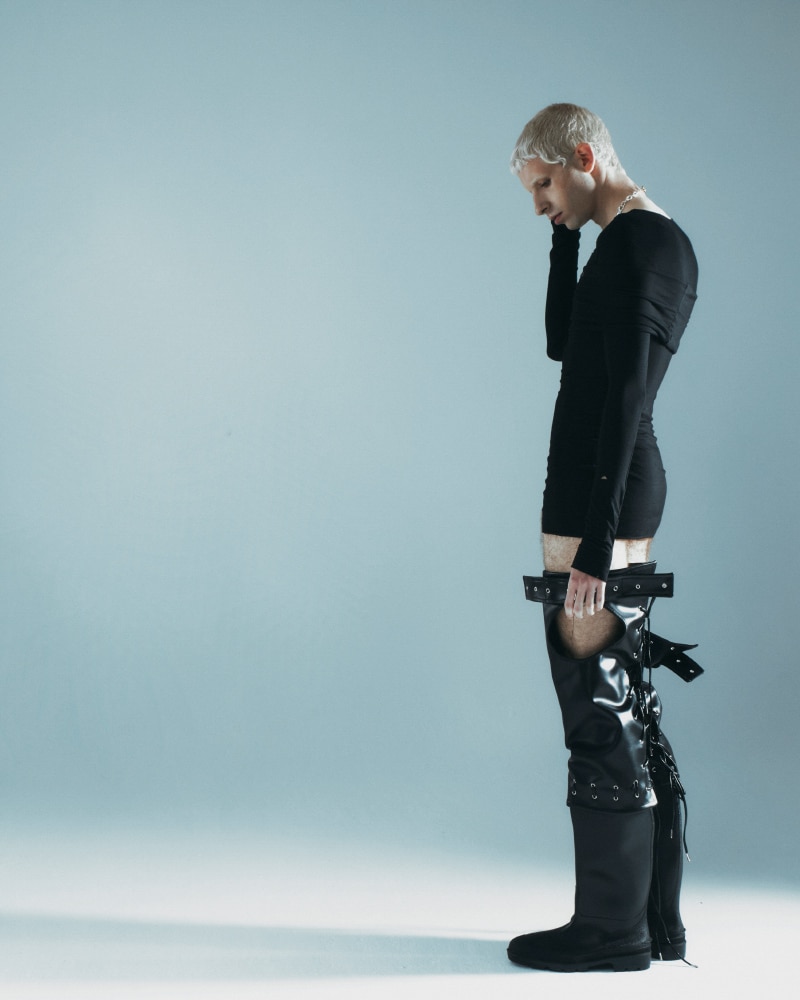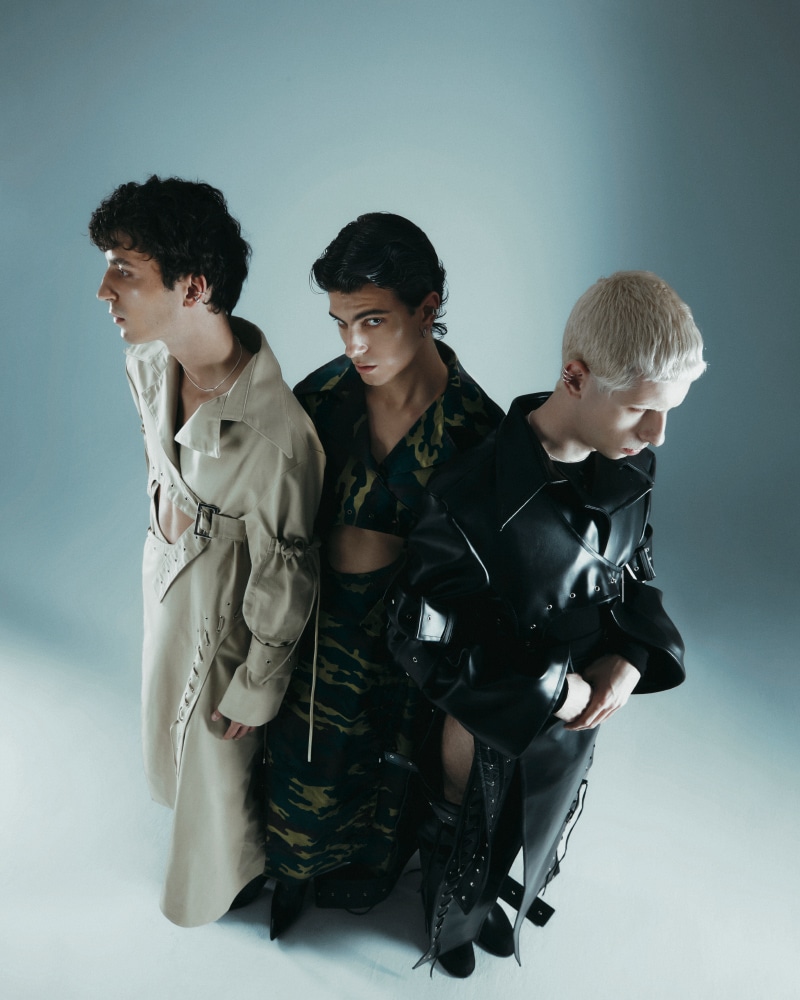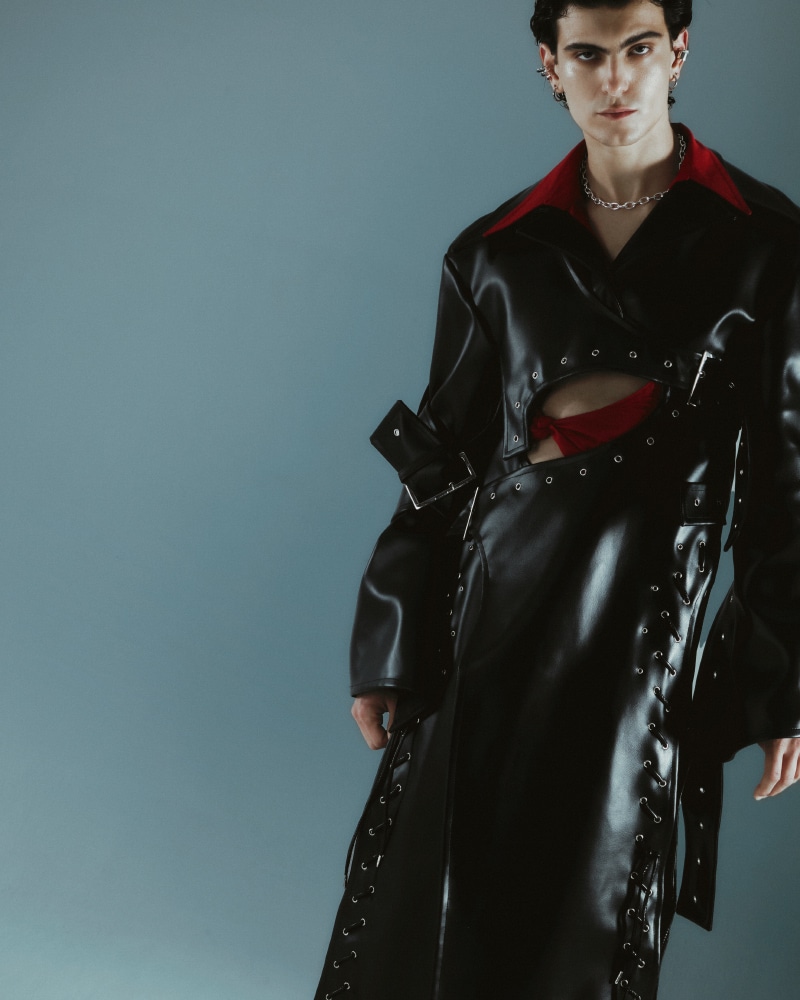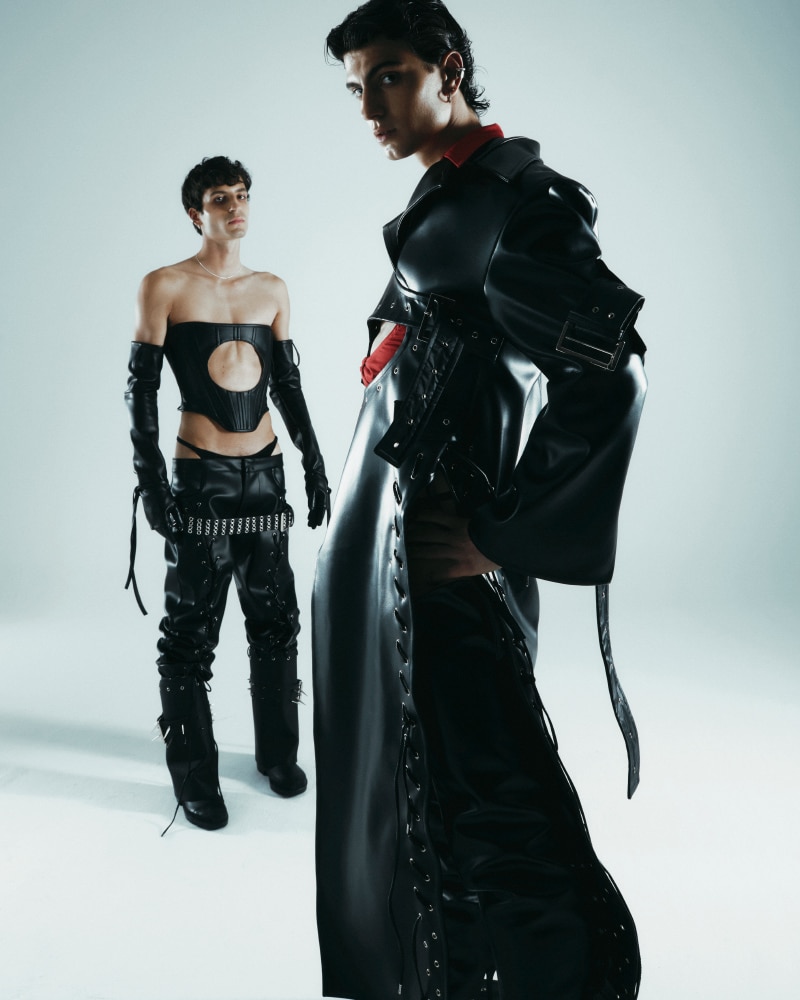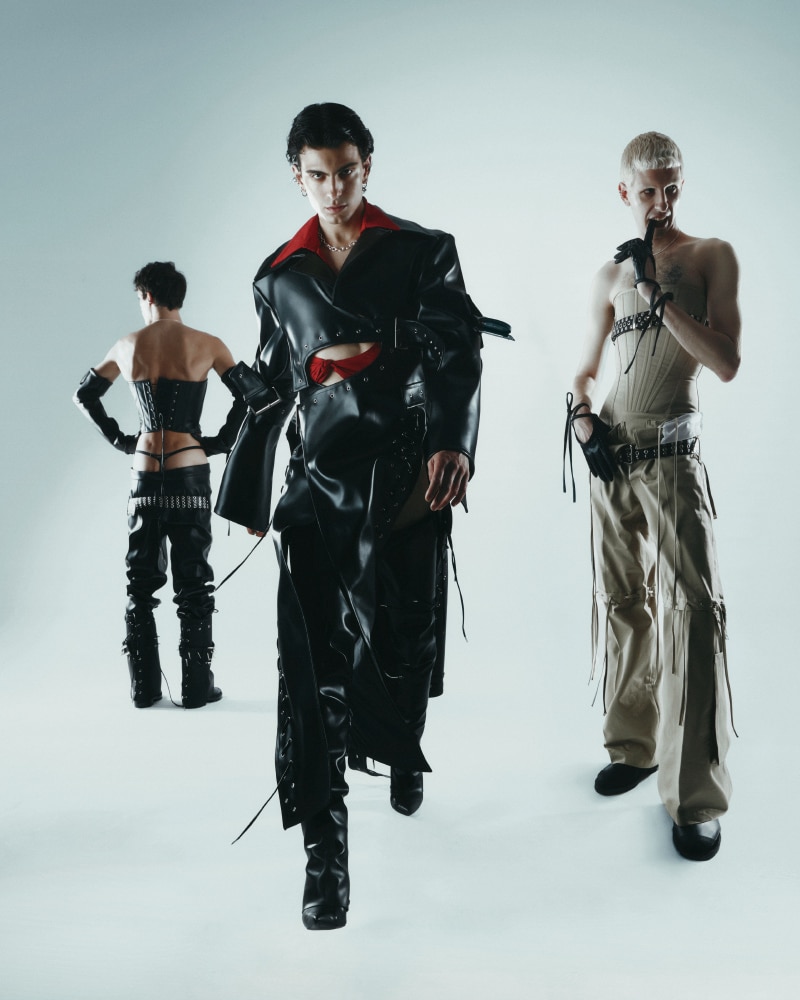 Creative Direction
AARON MORENO @aaemeerree
Photos
ALEJANDRO MADRID @alexgendro
Styling
JEL STUDIO @jel_studio
LUCIA LOMAS @luci_______
CHARLITO @its.charlito
Make-up
LUCAS MARGARIT @lucas.margarit
Art-Direction
PARIPÉ STUDIO @studio.paripe
VICTOR @victorgm911
GALA @galasam
Models
JK @jn4uk4
JORGE @jorgegl__
MOISES @moilodez
Photo Assistant
AITOR LASPIUR @aitorlaspiur
Text/Interview
JUAN MARTI @sswango
Styling Assistants
ANI MERINO @ani.merino
LUCCIA GARCIA @lucciabonita
AICHA @aichatrinidad
Jewelry
SUOT STUDIO @studio