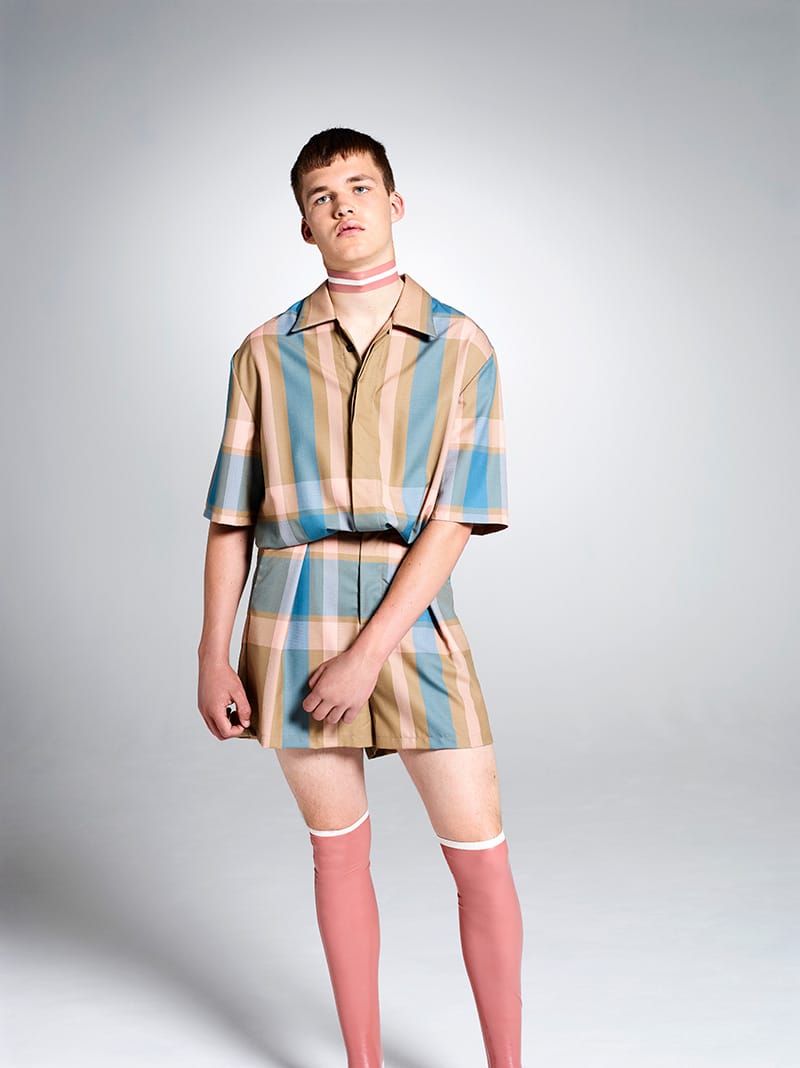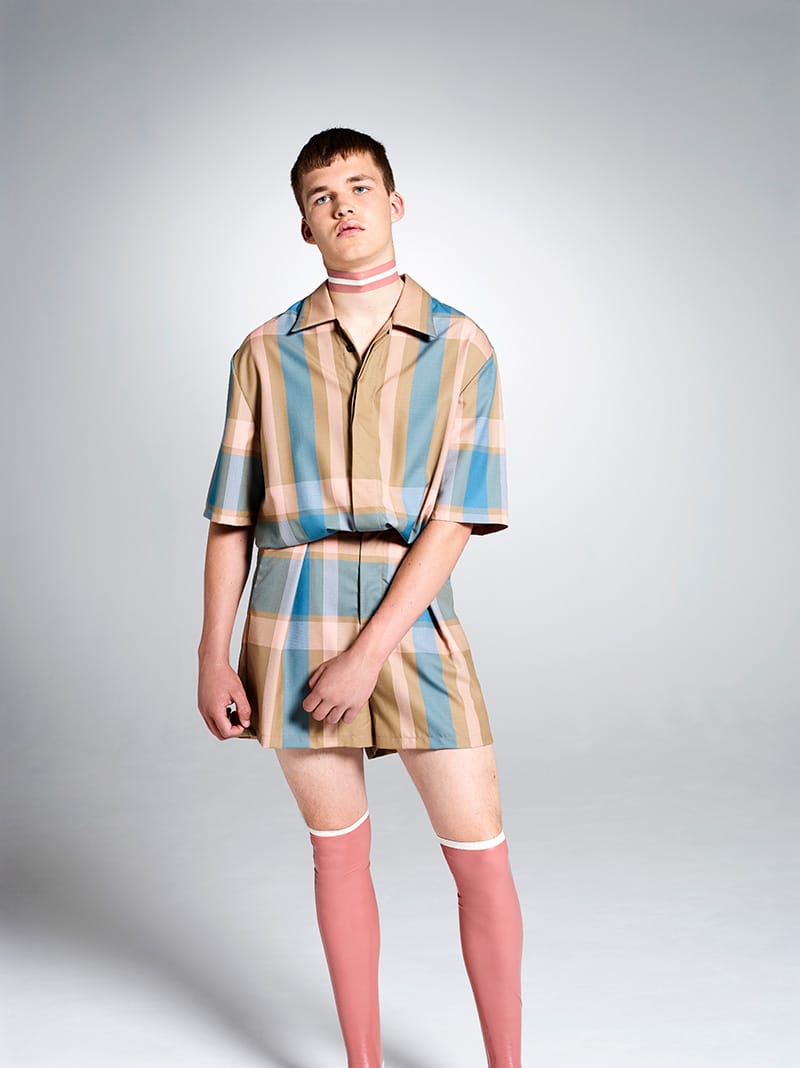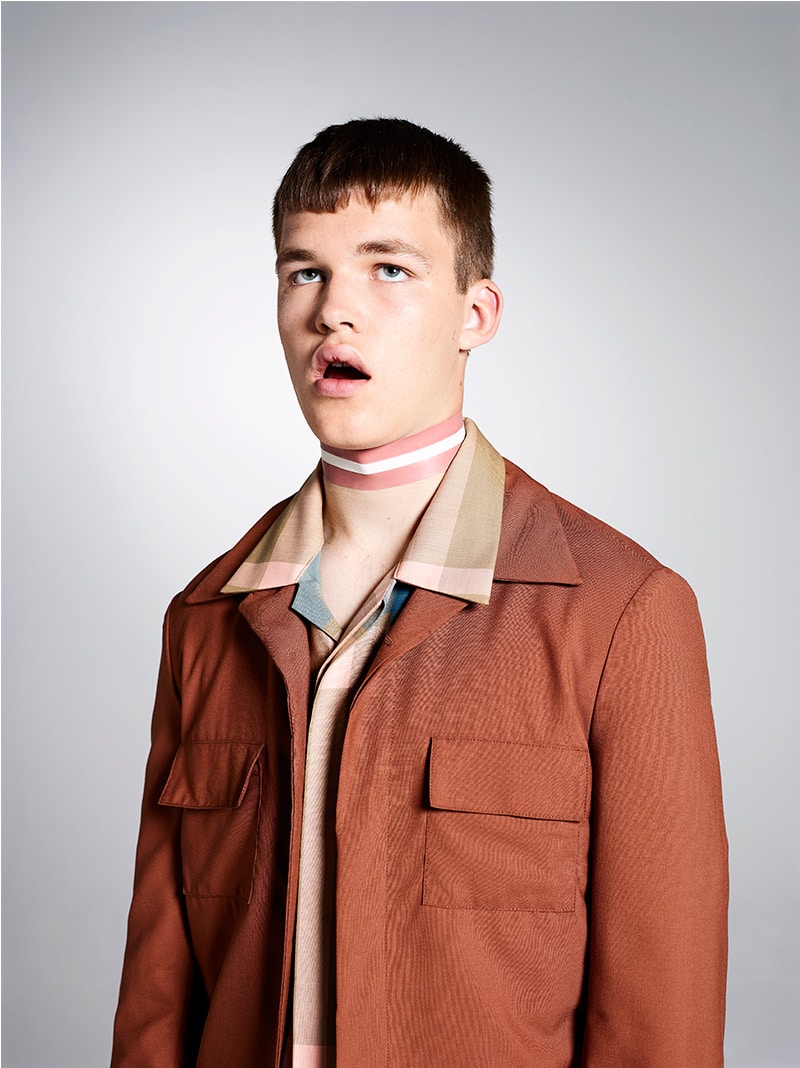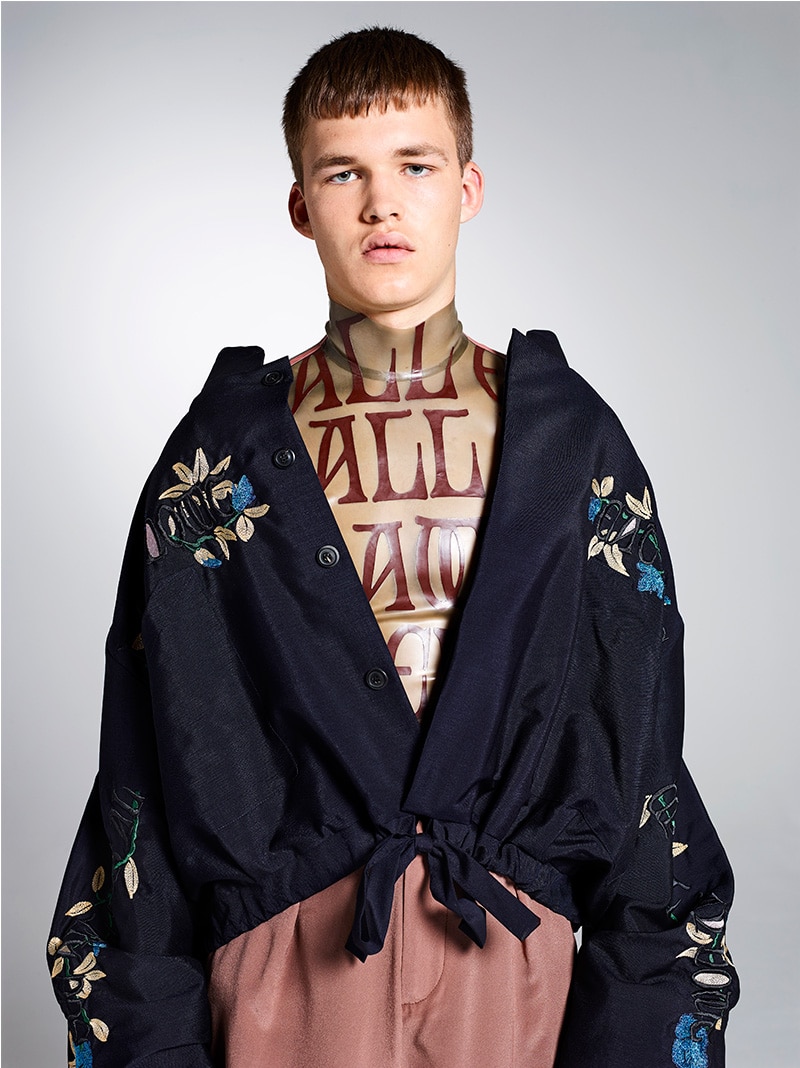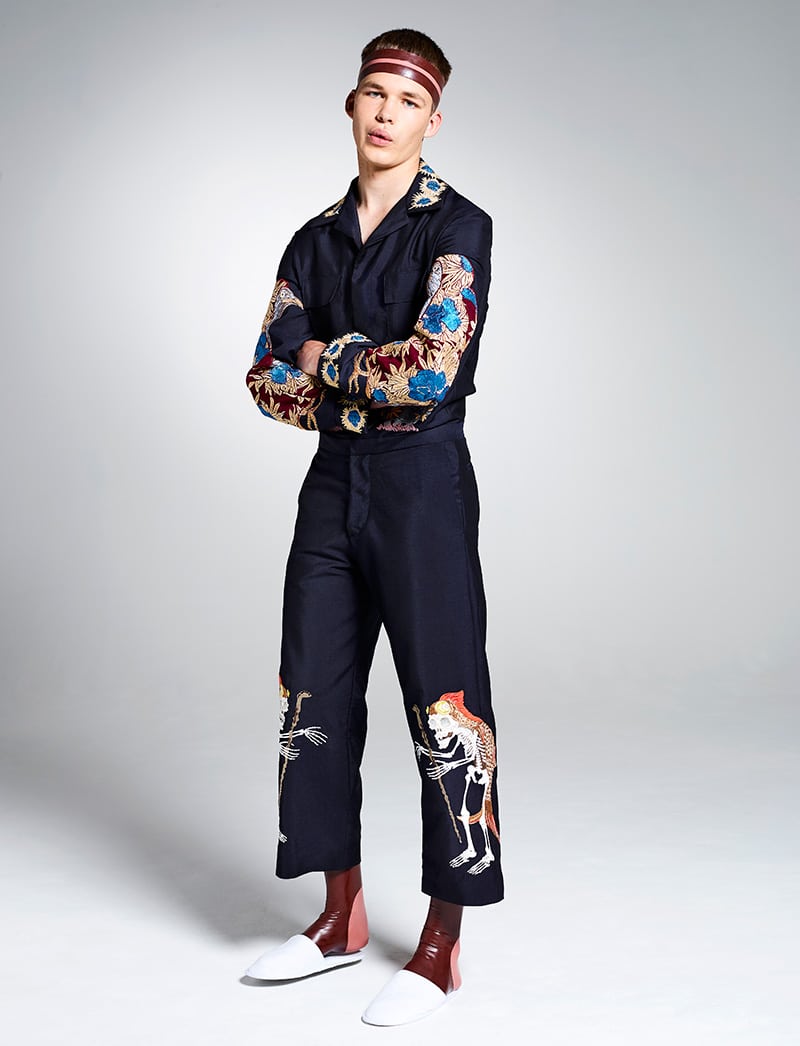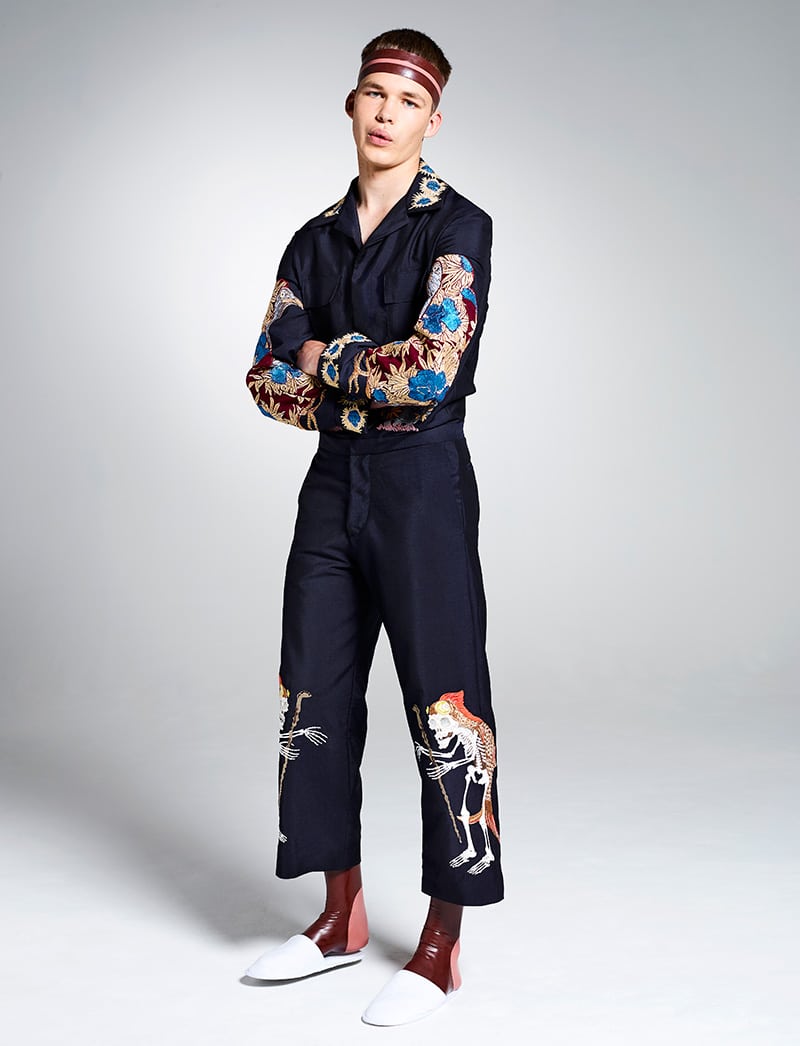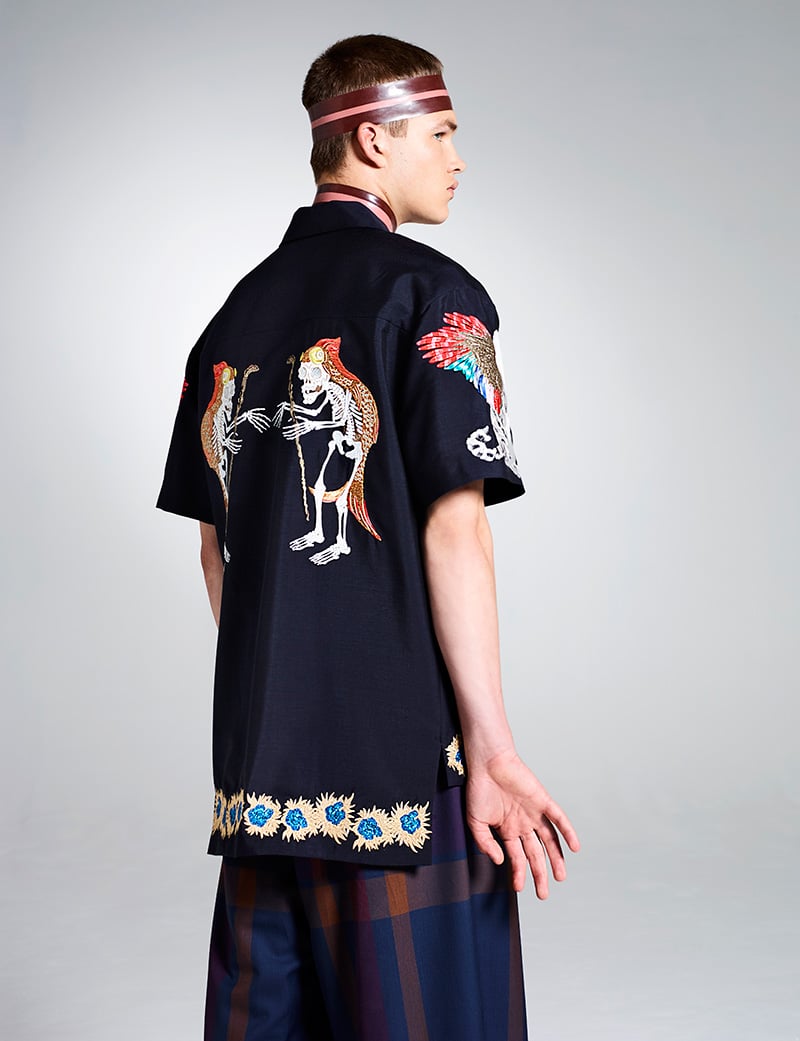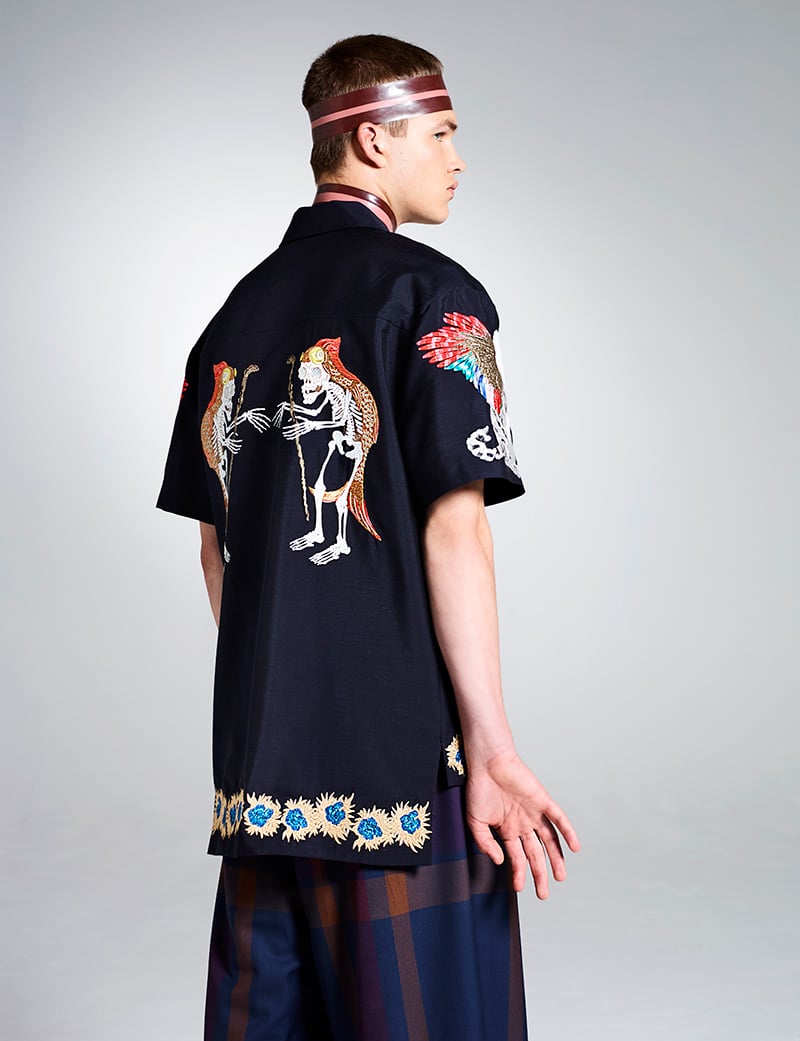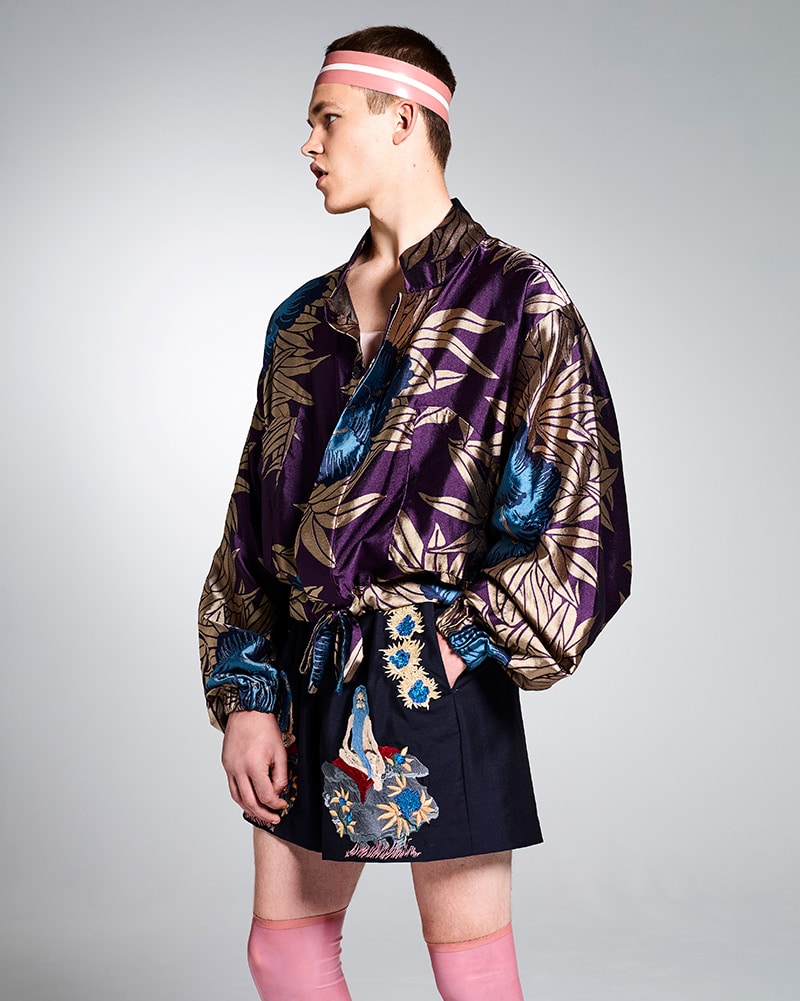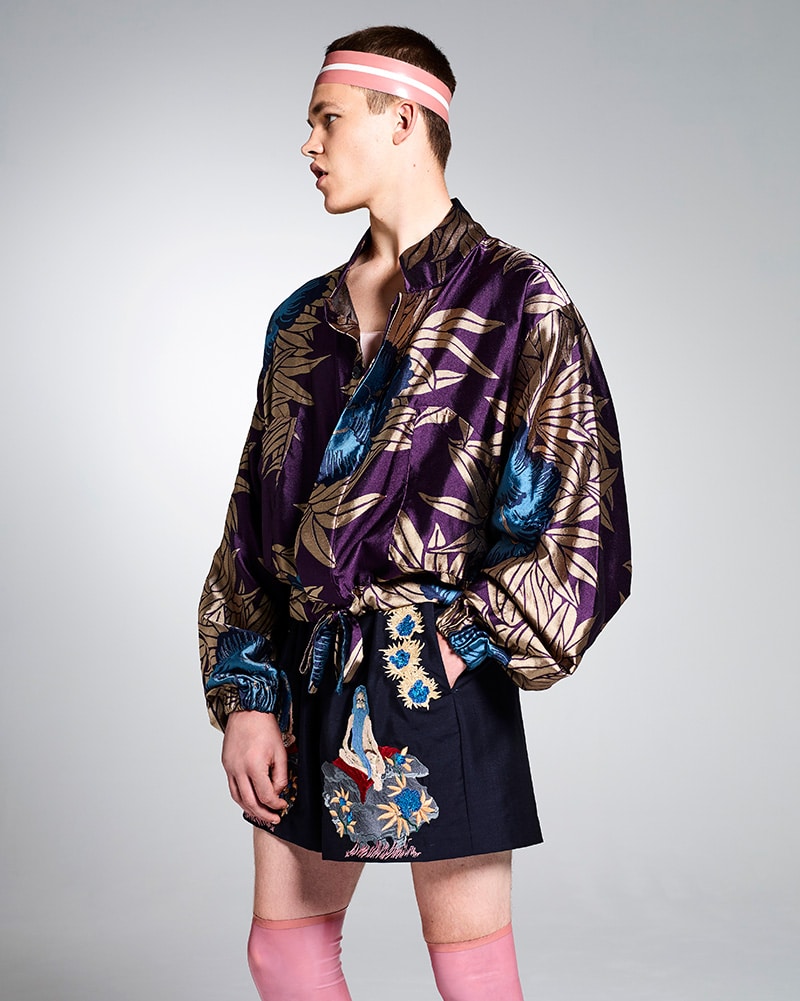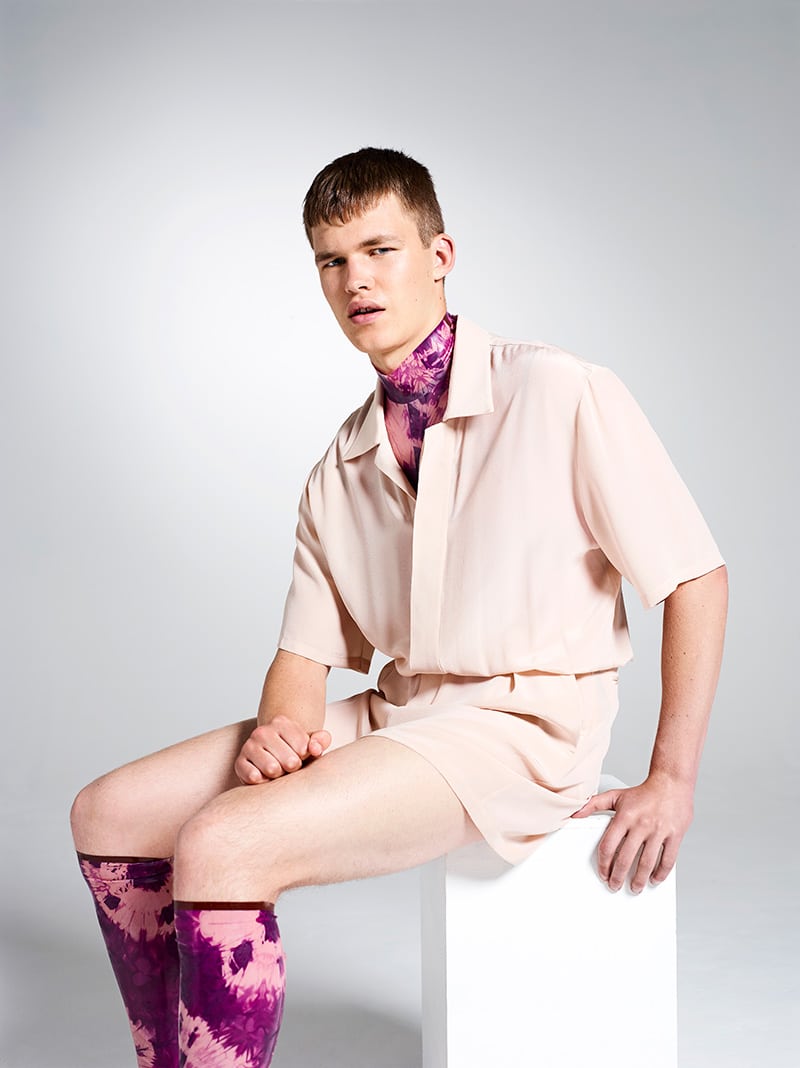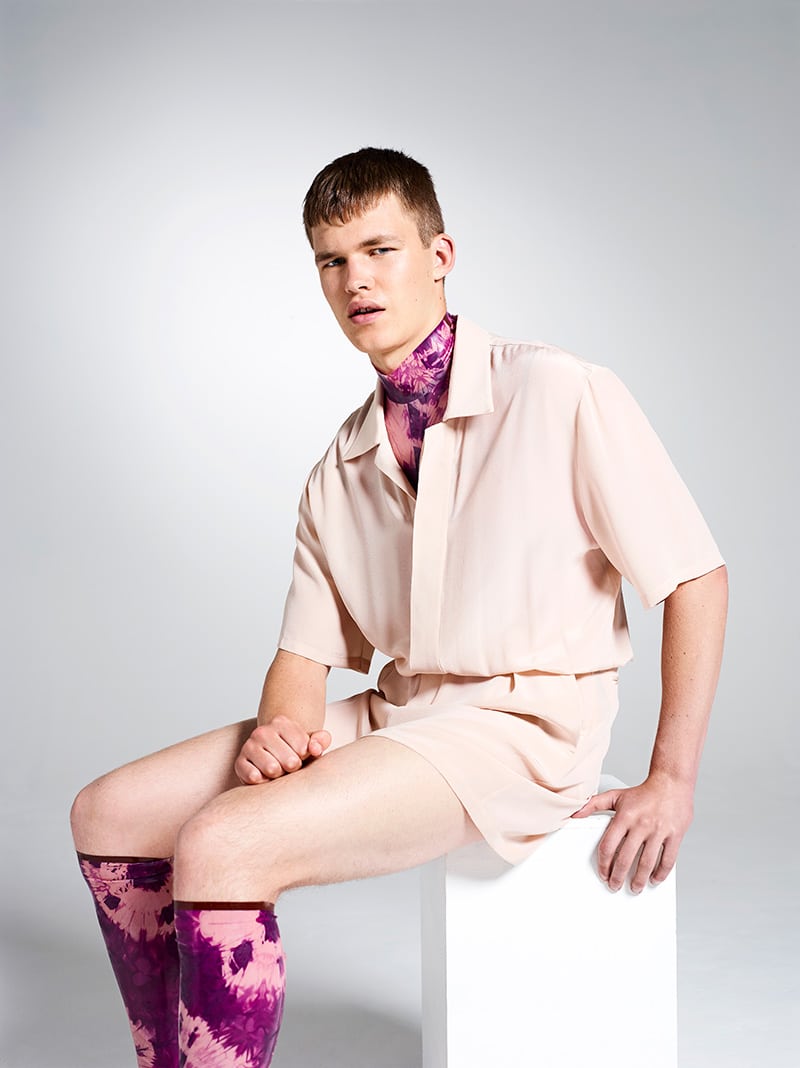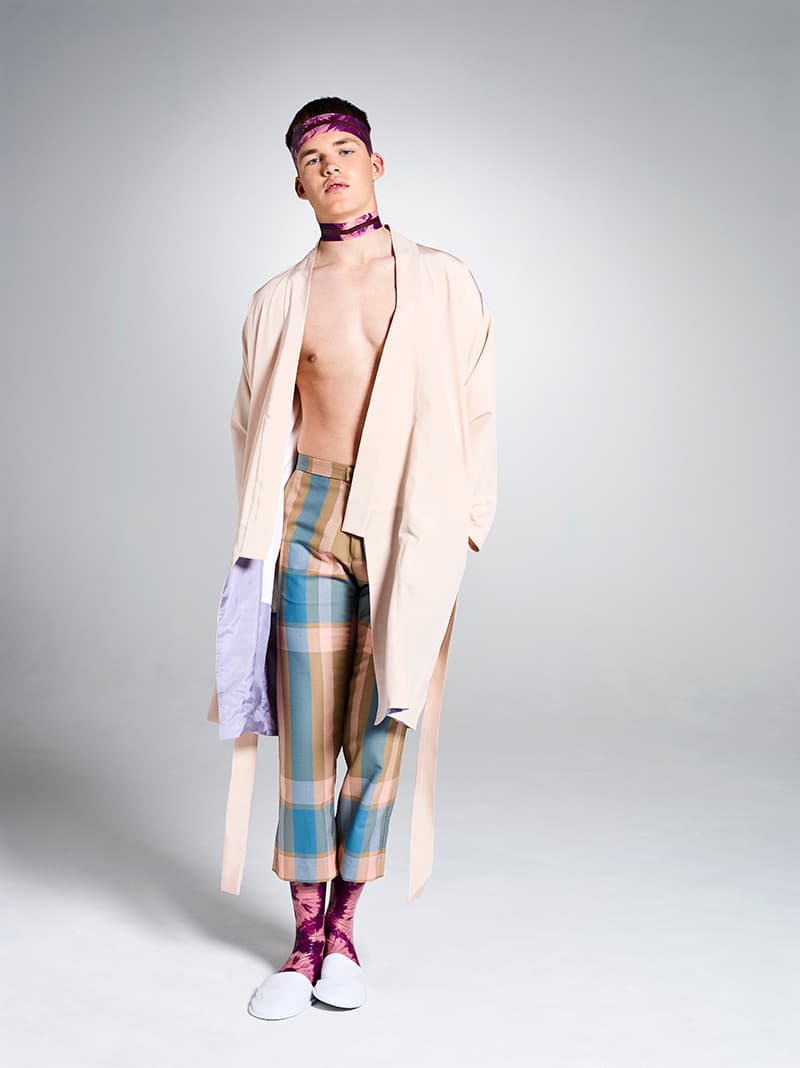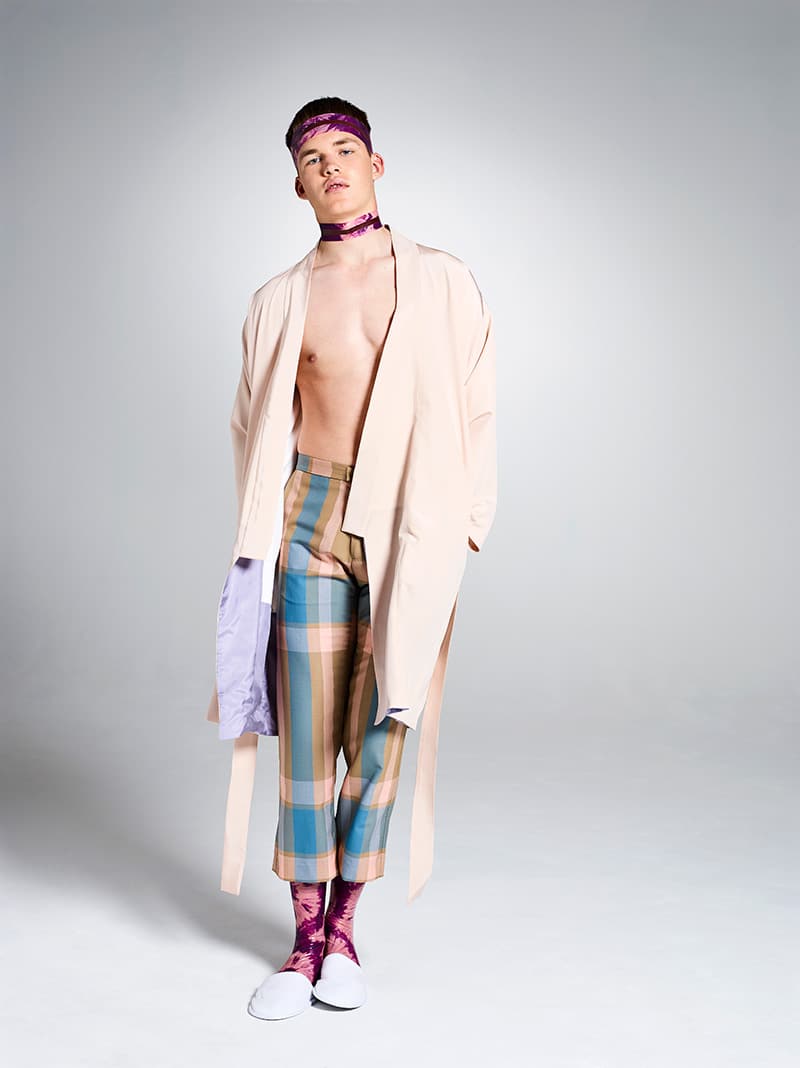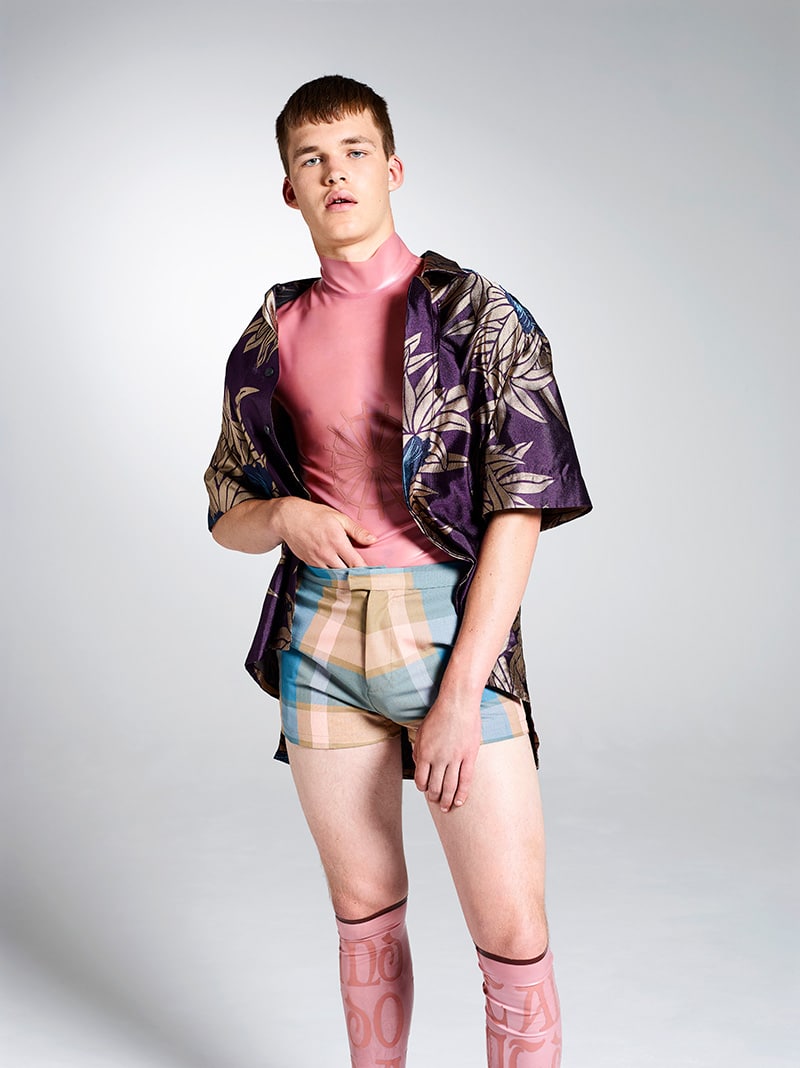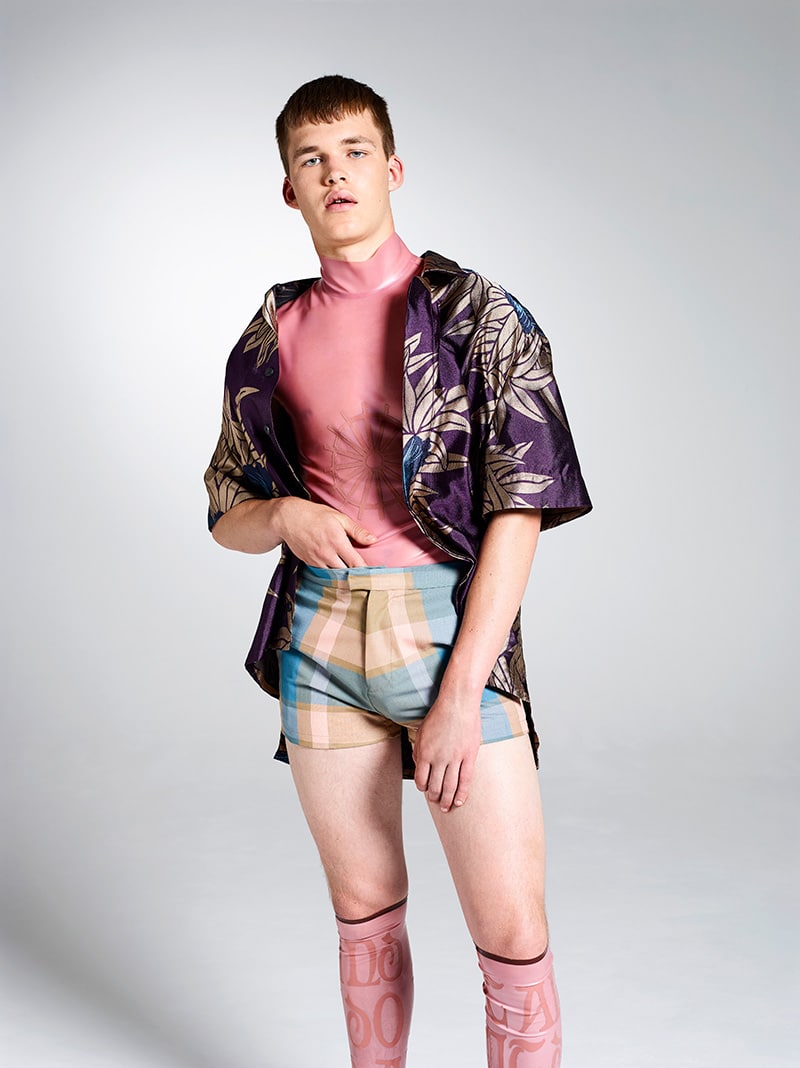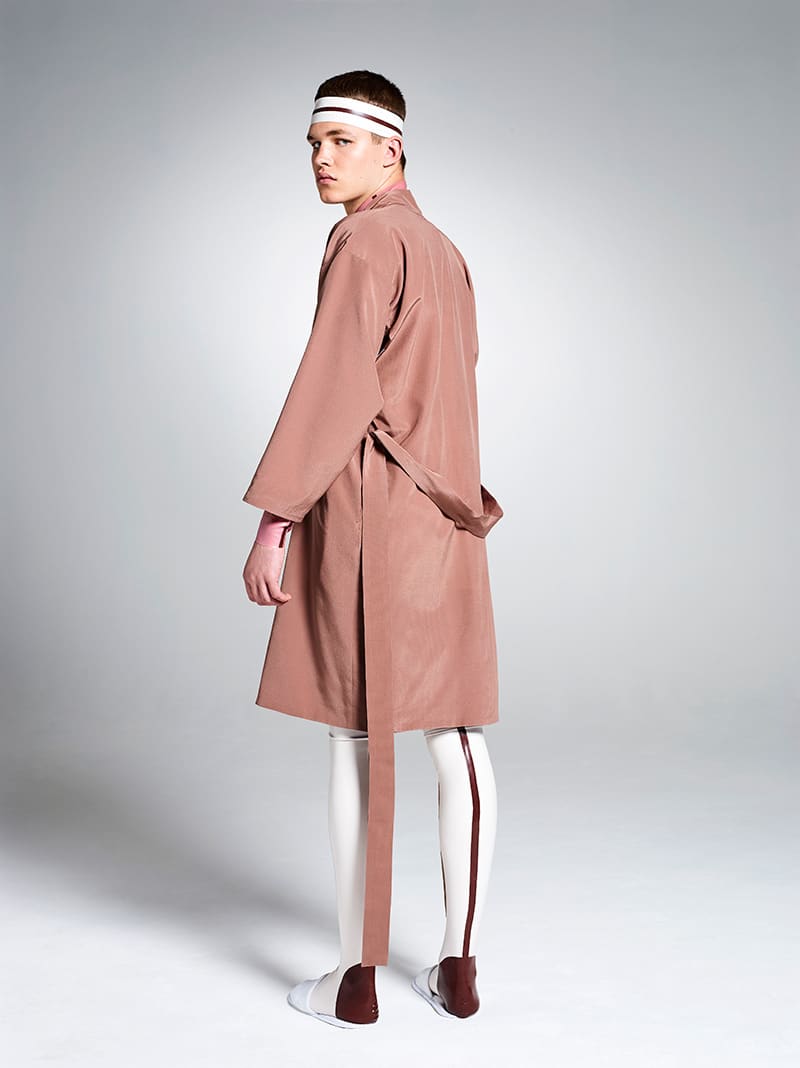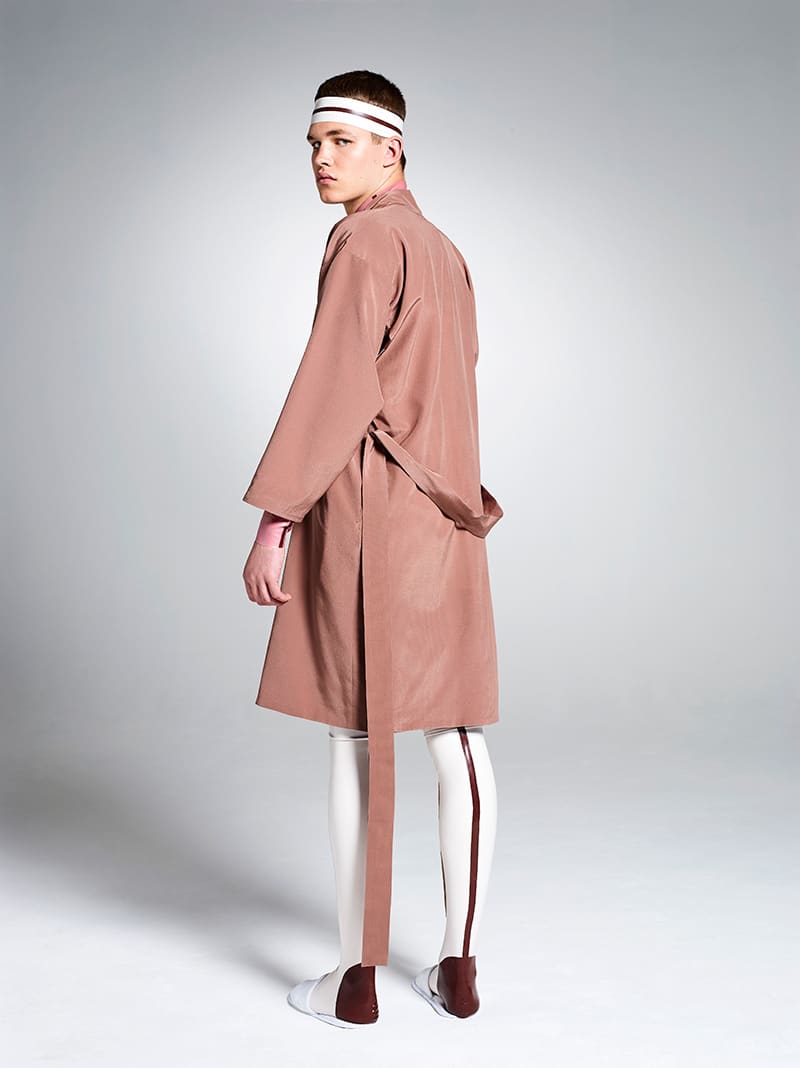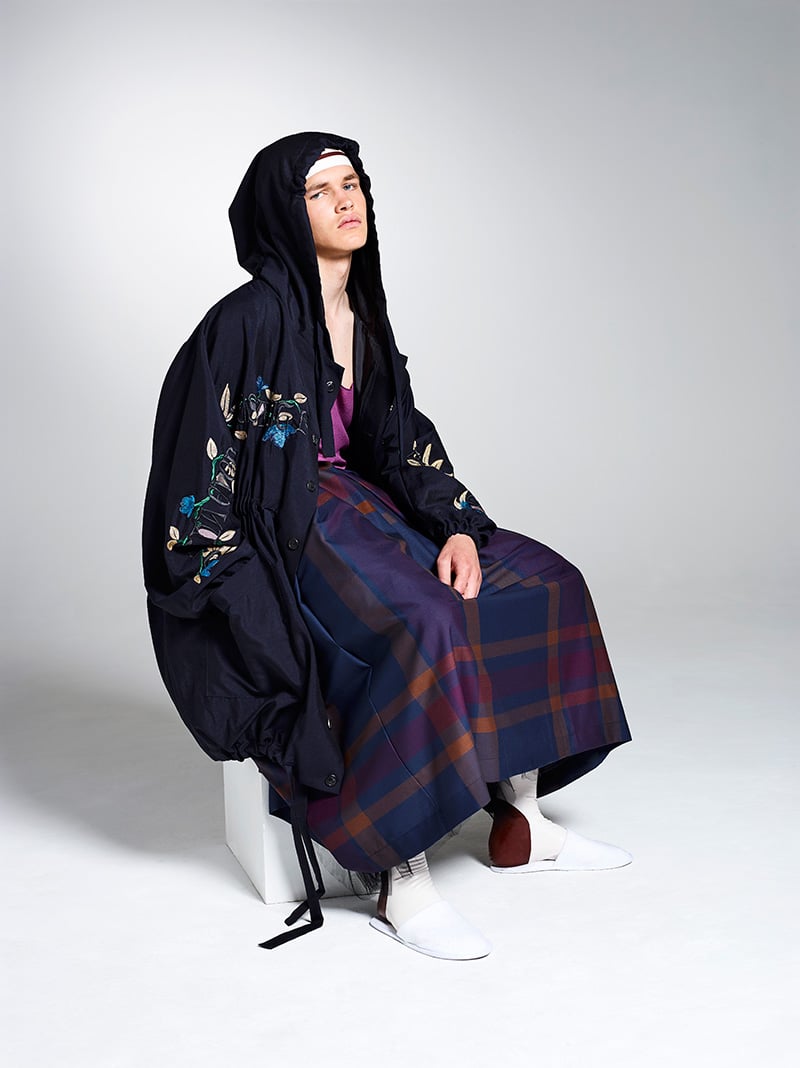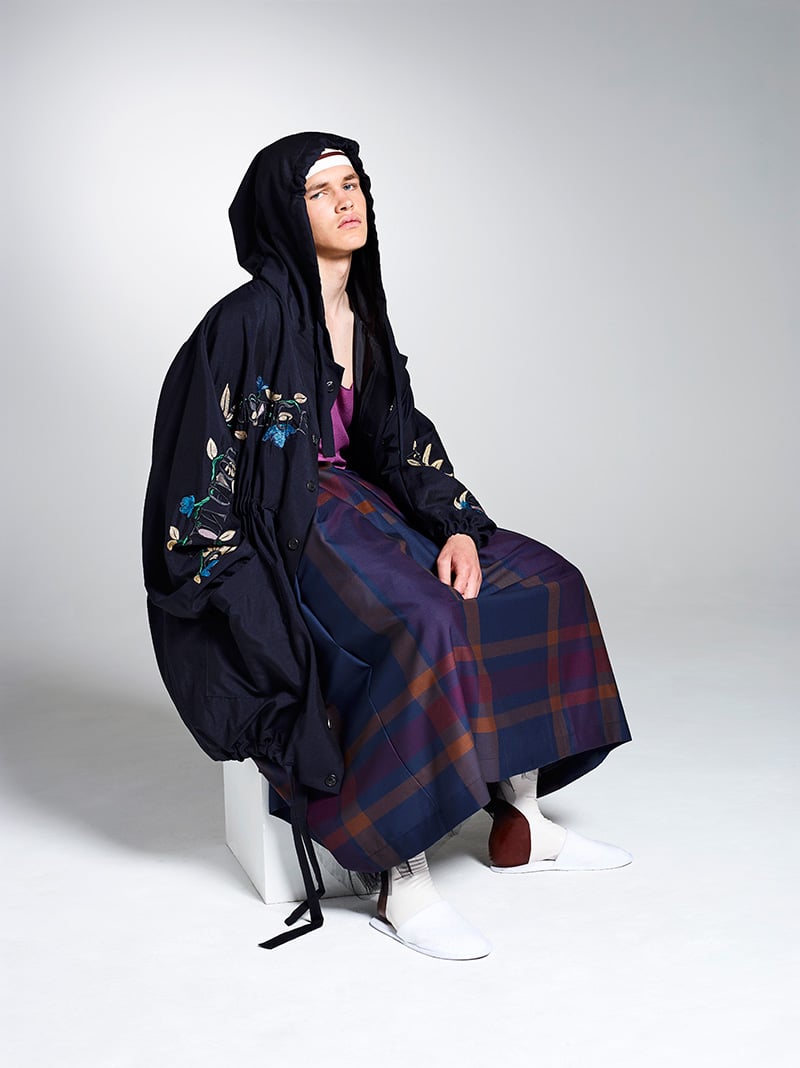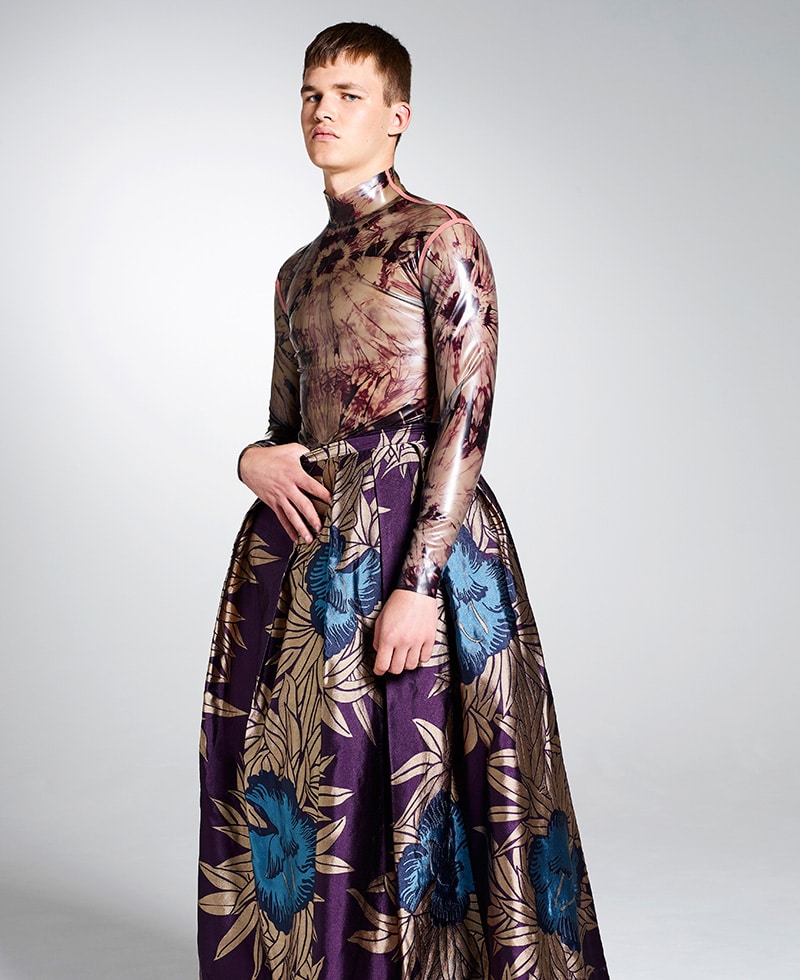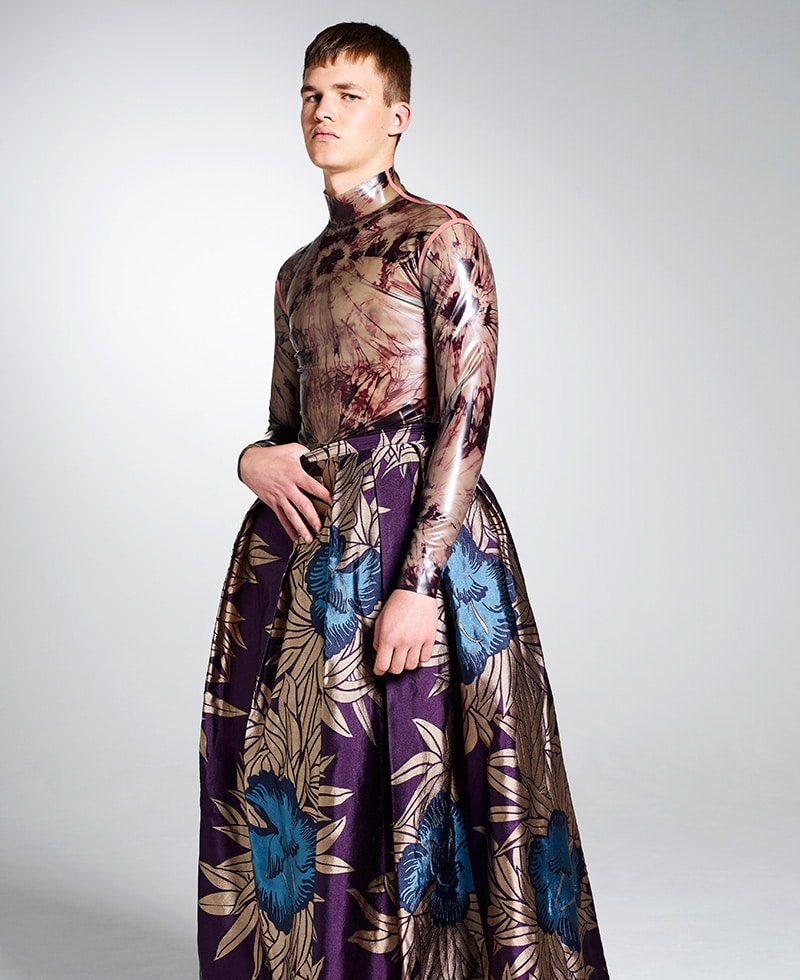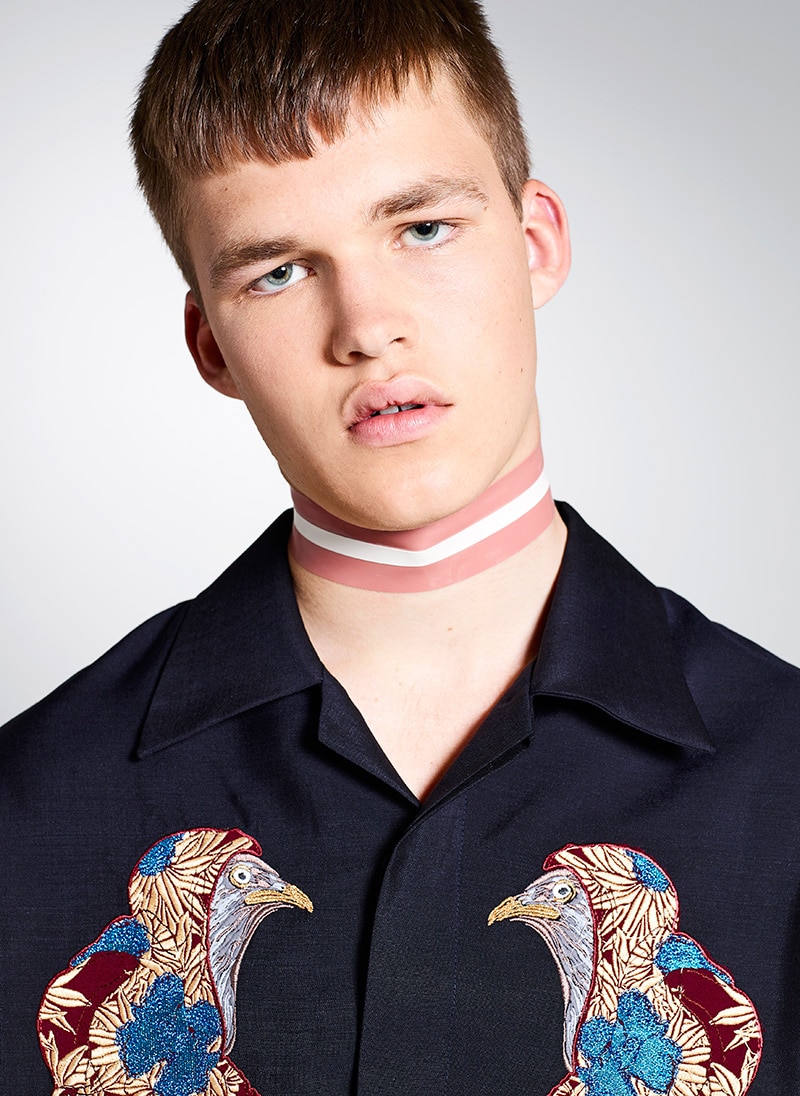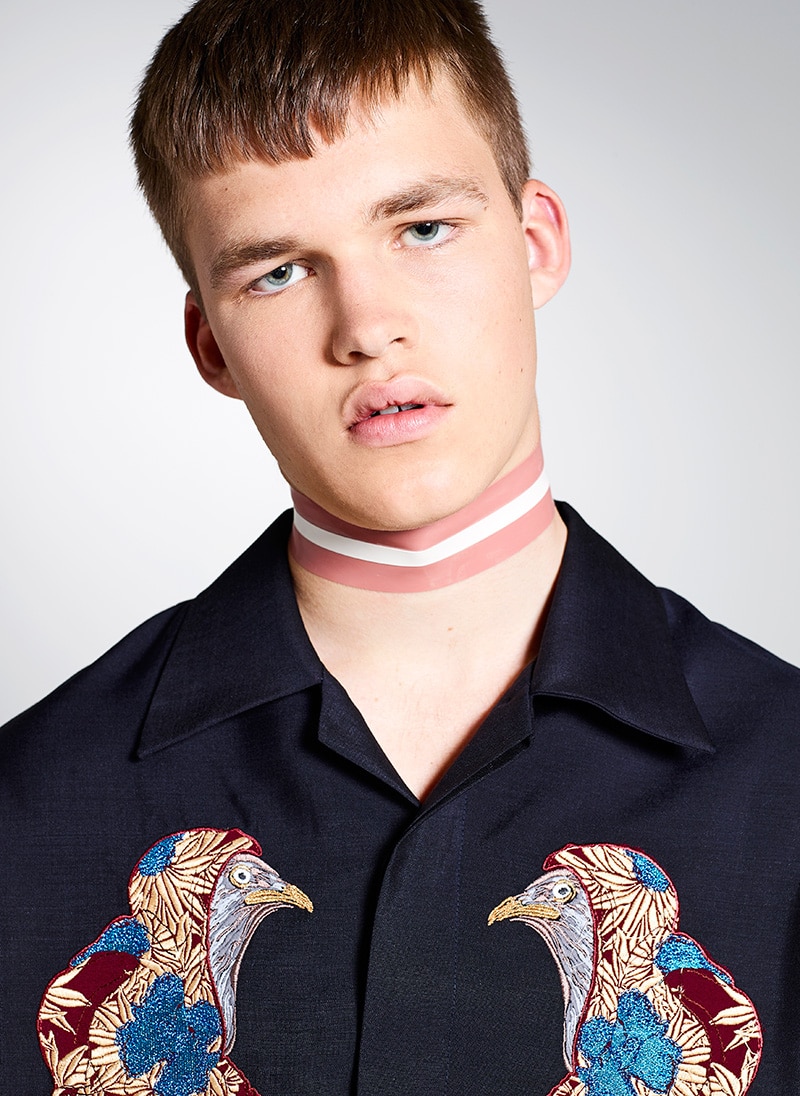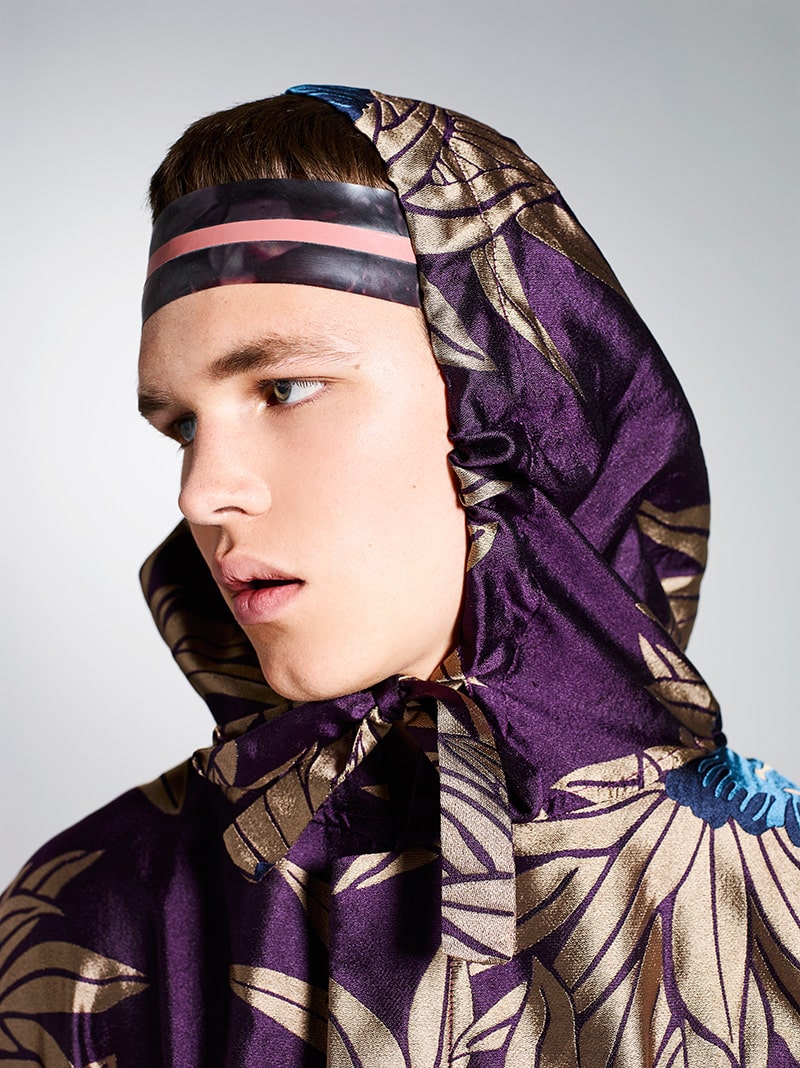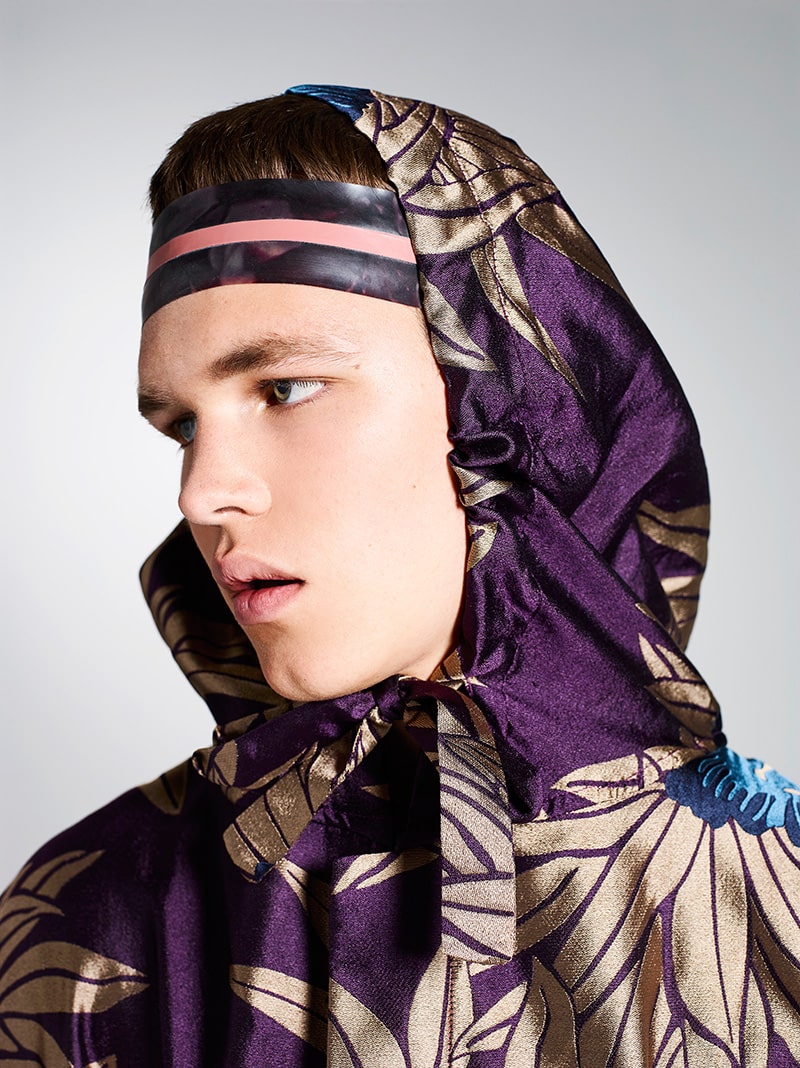 For Spring/Summer 2017, Edward Crutchley balances the fanaticism and polish of the virtual world with the pragmatism and virtue of his native Yorkshire.
The season marks the designer's first partnership with Clo, a cutting-edge 3D garment visualisation software that allows him to digitally sew and drape flat garment shapes into detailed 3D renderings. These avatars for a material world encourage a more active evaluation of form and space.
This is a collection of exaggerated proportions. It embodies the contrast between the cybernetic and the physical. Enlarged fits and volumes are either extremely oversized or very formfitting. Parka jackets and blousons are amplified to loose, expanded dimensions with dropped shoulders and baggy sleeves. Trousers are either shrunken or wide. Shorts linger somewhere in between hot pant and boxer.