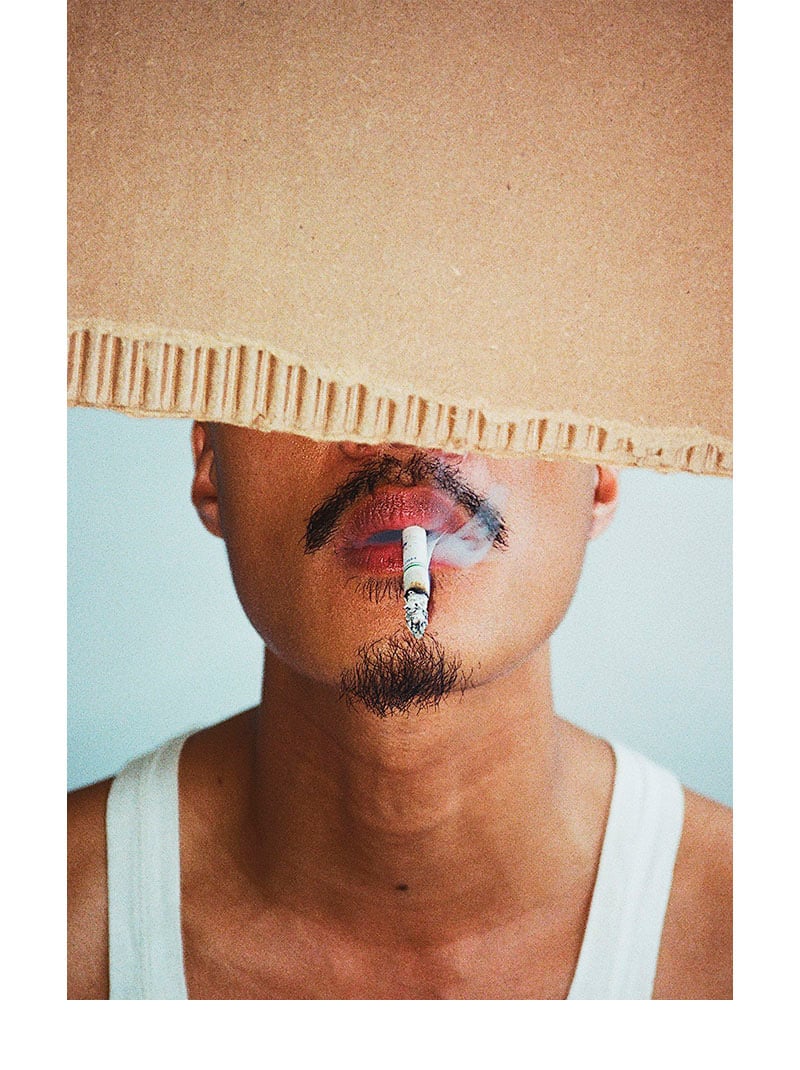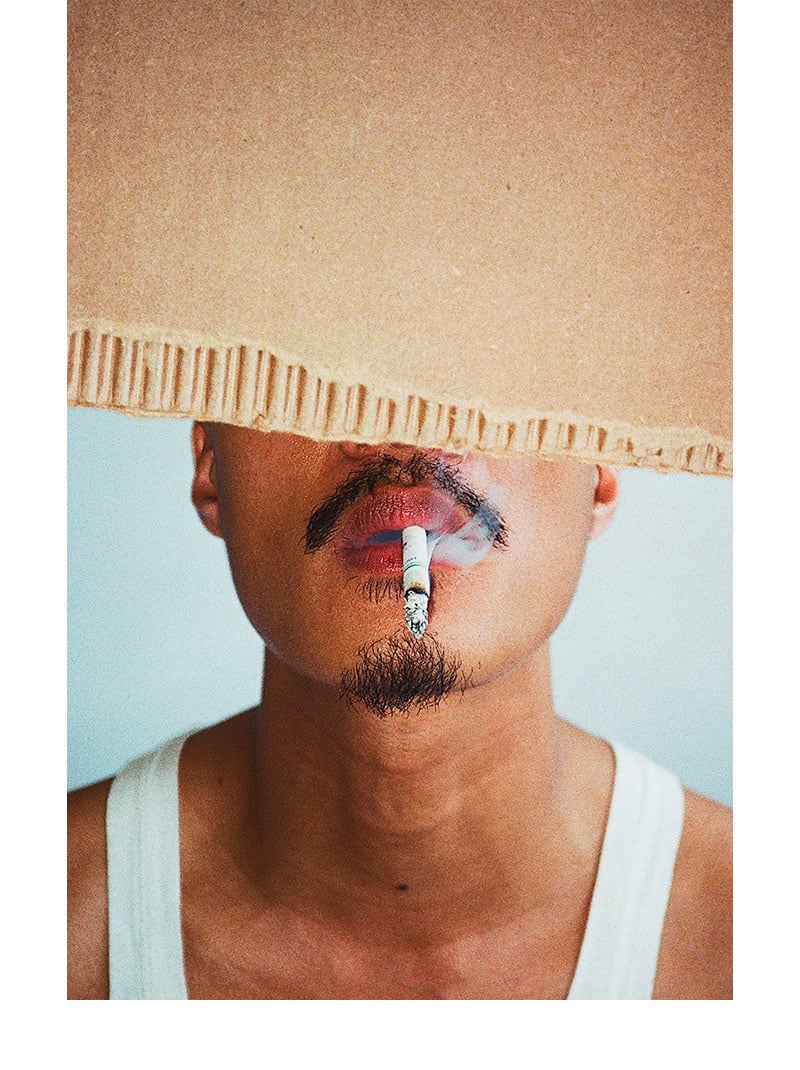 One of fashion's favorite models (Givenchy, 3.1 Phillip Lim, Giorgio Armani) is also a style inspiration for many. At 6 foot 2 Paolo has the eye of an artist – one of his creative mediums is clothing. In an exclusive photo essay and interview with Fucking Young!, Paolo excavates the true gems in his closet, and showcases some of his most treasured garments, to prove that ingenuity can be born out of any circumstance, and that authenticity never goes out of style.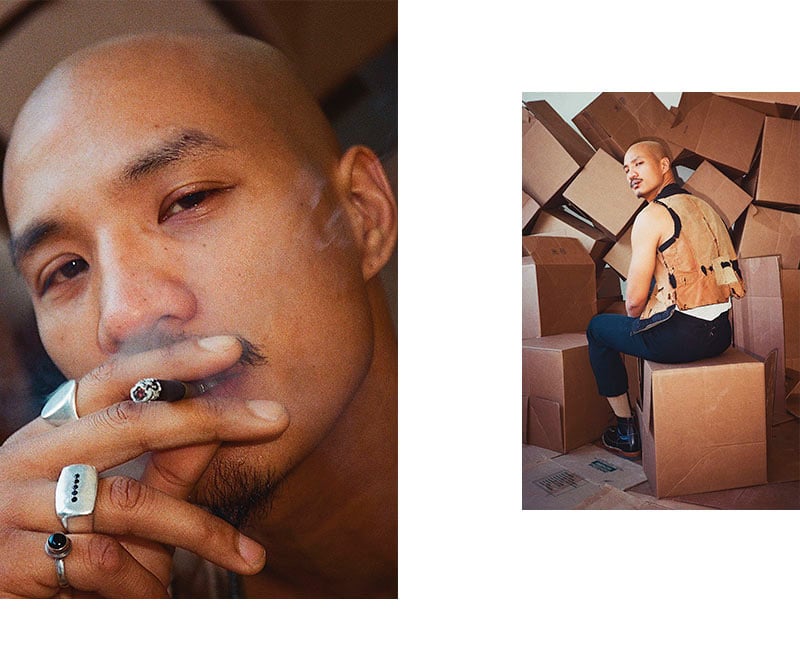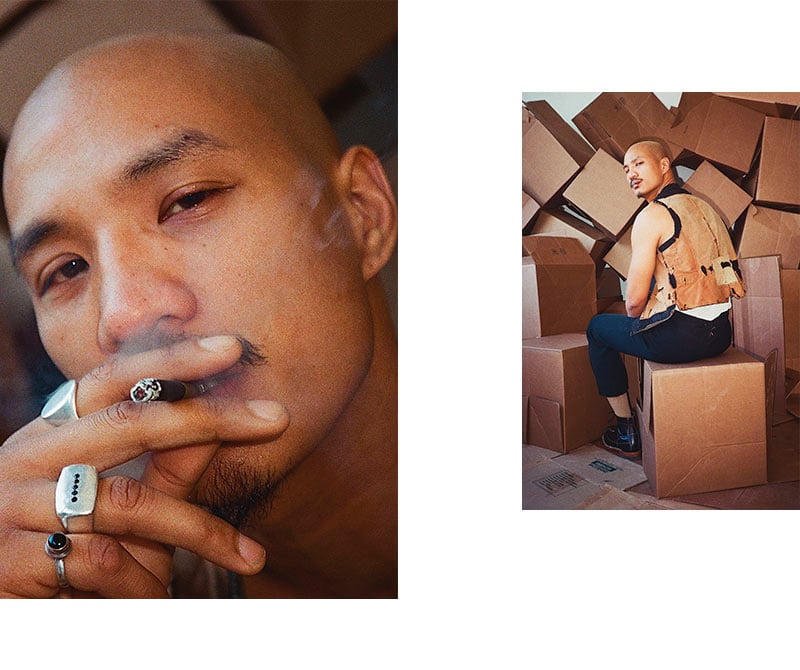 What inspires your love of fashion/style?
I've always loved fashion. It was something that flowed freely through my family and my friends. During my childhood, my Dad left the family and moved to New York to support us, and eventually, bring us all to North America. Every so often, he'd send a couple of boxes filled with food, toys, and sometimes clothing we would covet.
My parents always went out of their way to acquire certain pieces. After migrating to Canada, a whole new world and way of dressing opened up to me. The way you dressed signified different things, and I paid attention. For example, certain clothes might signify the crew you rolled with. But I didn't care about that. I dressed how I wanted, taking the strongest fashion cues from different crews and mixing them up to suit my style. I even took clothes from my parents closet to complete my look.
They were always supportive. They'd take my siblings and me fabric shopping on weekends. Then to the tailors to get it customized. It was only slightly less than store bought clothing, but the big difference was in the aesthetics. Music, my parents, and the cultures I was exposed to growing up – it all continues to inspire and influence how I dress today.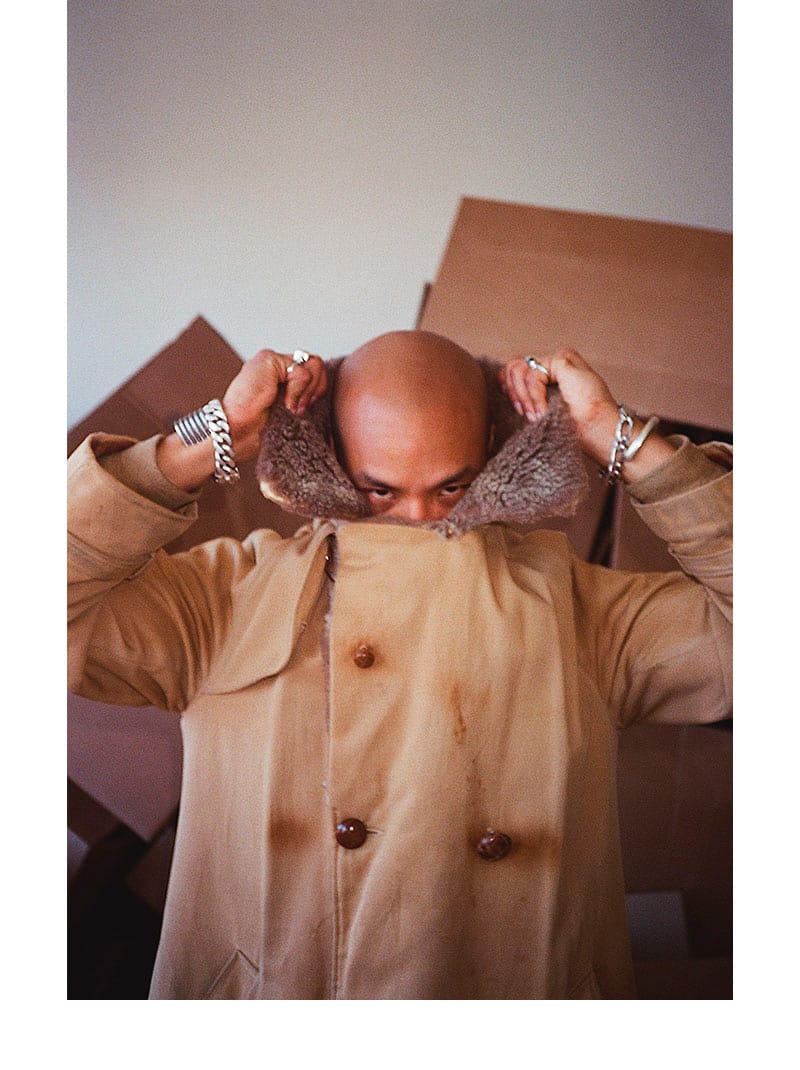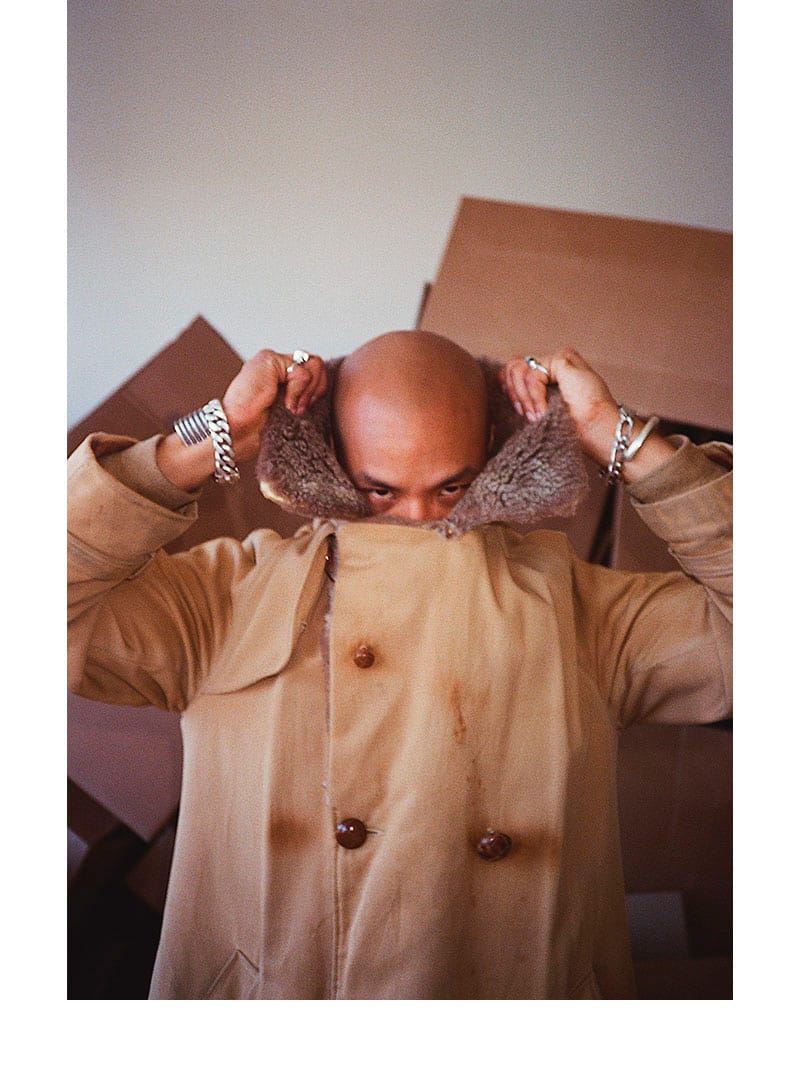 What have you learned about style from modeling?
Modeling has taught me more about myself and others. It's taught me confidence. It's introduced me to new worldviews. Enhanced my interpersonal growth. Taught me about inclusivity, and passion. Most people see modeling as a shallow world, but for me, it's a positive influence. The people you choose to surround yourself with are the true influences of the life you'll lead.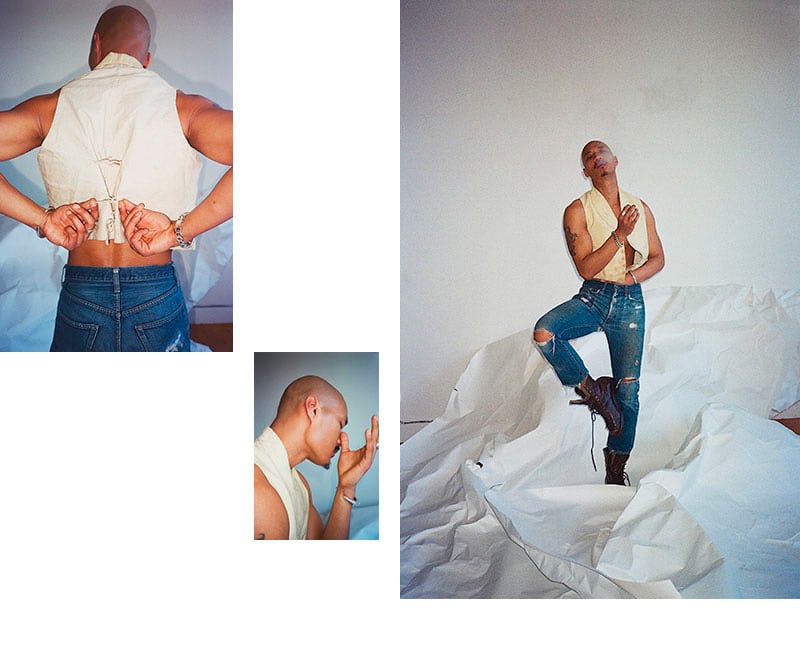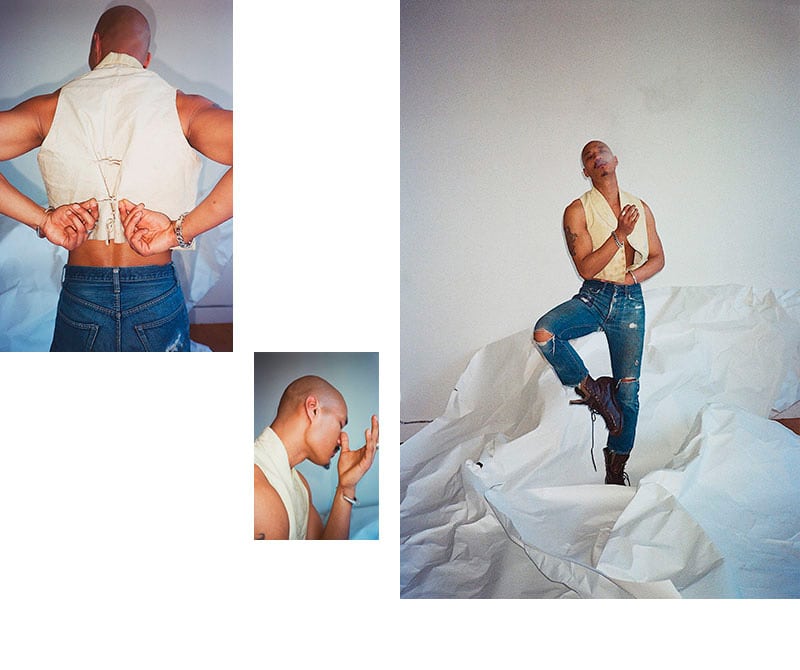 What makes an authentic outfit for you?
Authenticity comes from within. There's no real answer for what is and isn't authentic when it comes to an outfit. Dressing yourself is staging yourself. So, technically it's all authentic. The danger is in following trends. Growth, understanding, and fleshing out the finer details are the true keys to authenticity. The personal has to mean. It can't be judged externally. For example, I have a real attachment to the clothes I put on. The way I dress can show how I feel, or want to feel on any given day. Sometimes, the pieces find me, sometimes I have to search for them. Find your story, then you'll find true authenticity.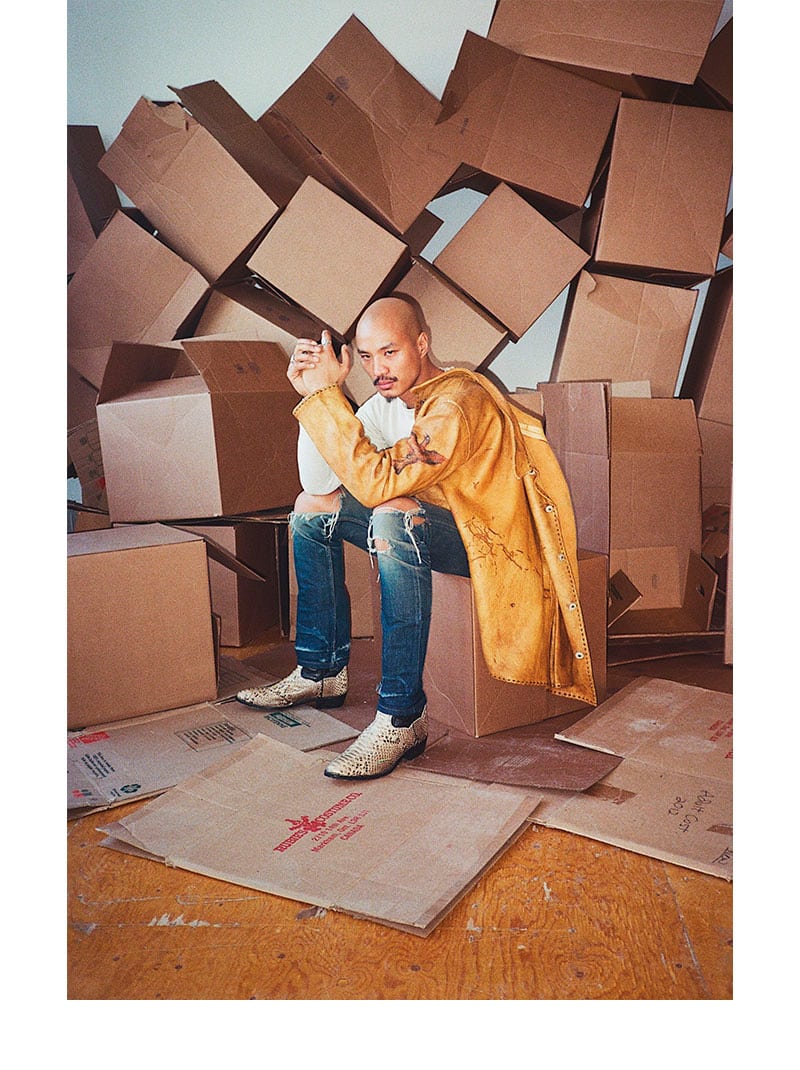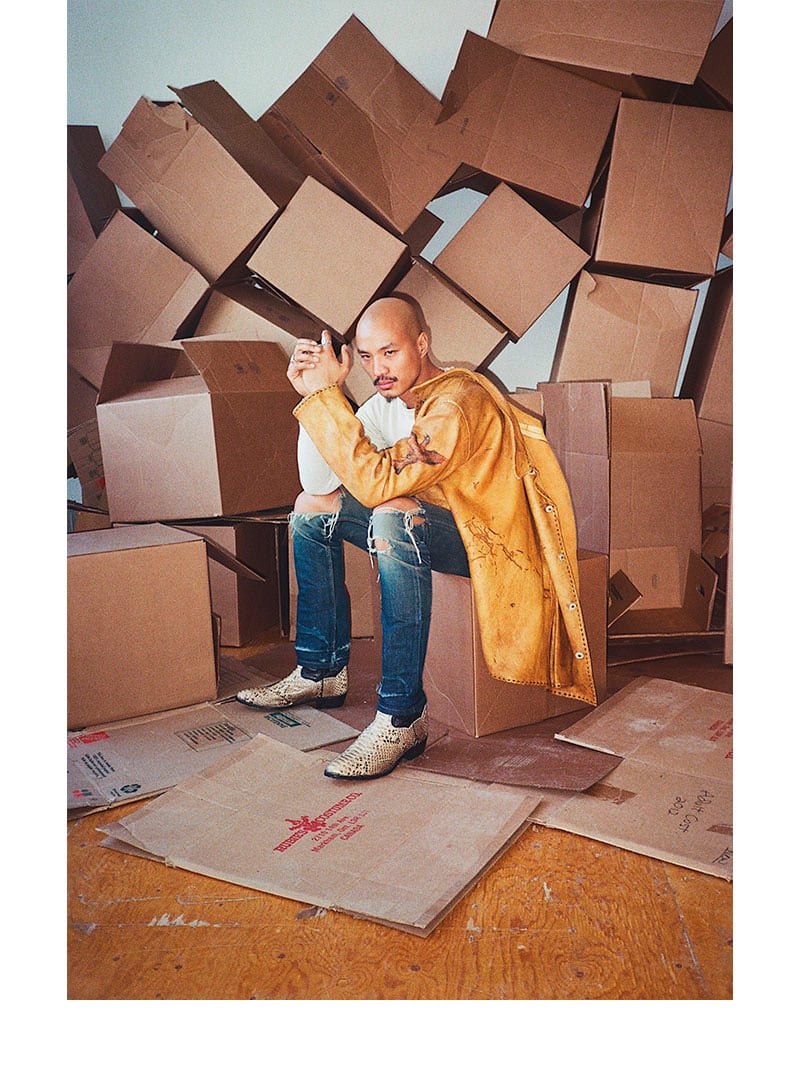 What do you love about the CHASE of finding these vintage pieces?
I love finding something unique. Something that has a history. Vintage pieces have an energy. It's always exciting to find a piece that speaks to you, and know you may be the only one to have it. Knowing the story, and then adding to it is a huge bonus.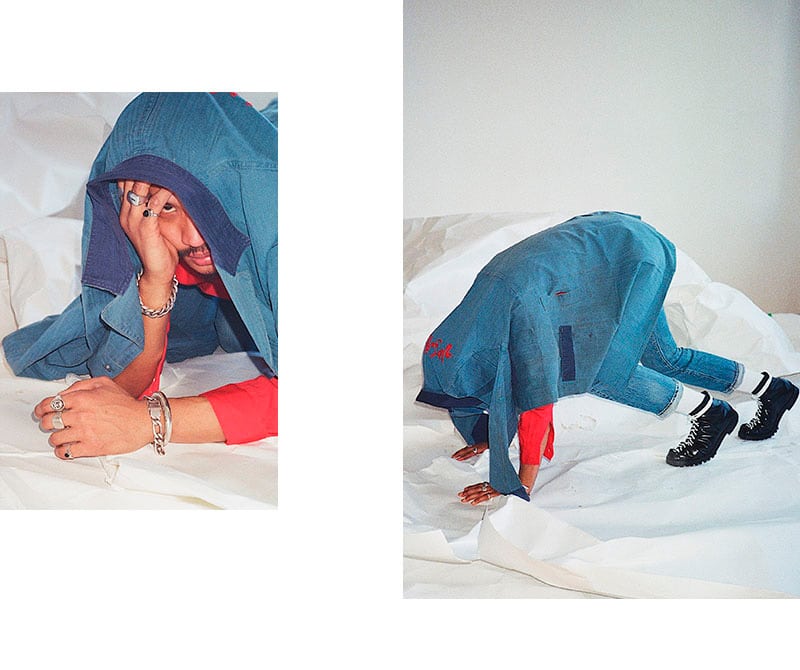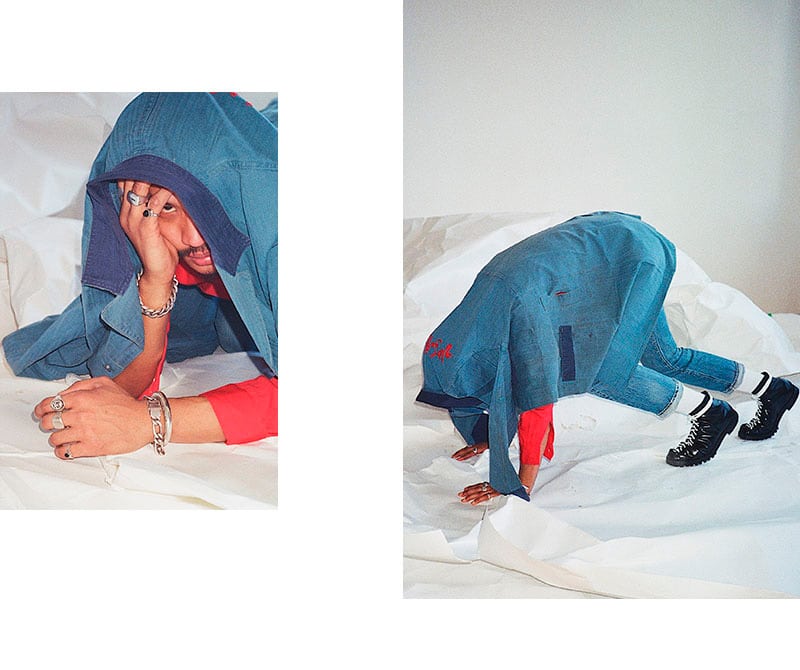 How would you describe your style?
I'd say my style is a mix of modern and classic pieces. It's an aesthetic derived from my life experiences. Alive with my culture, and the ones I'm continuously discovering.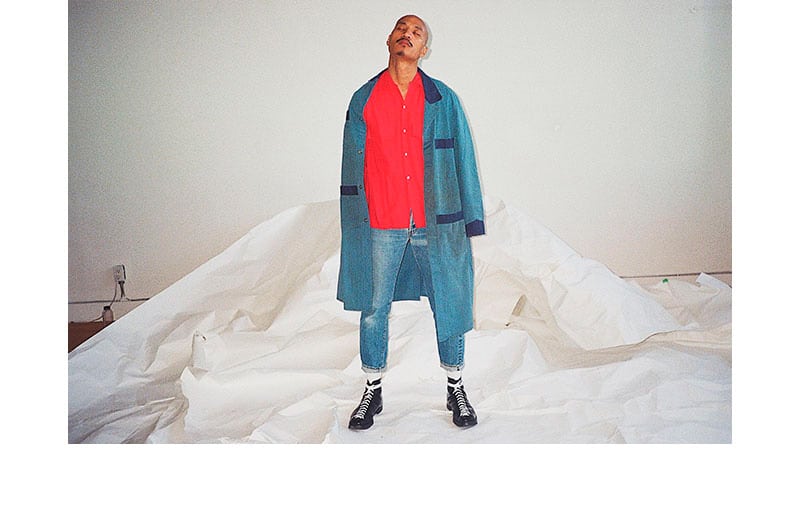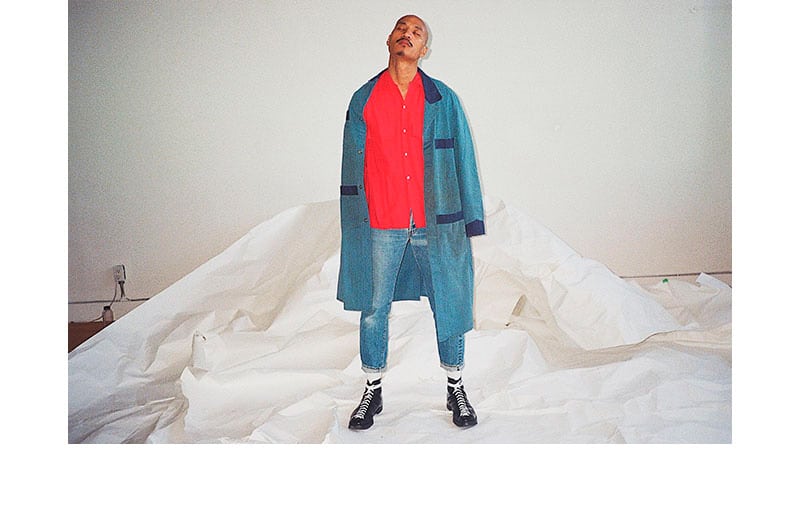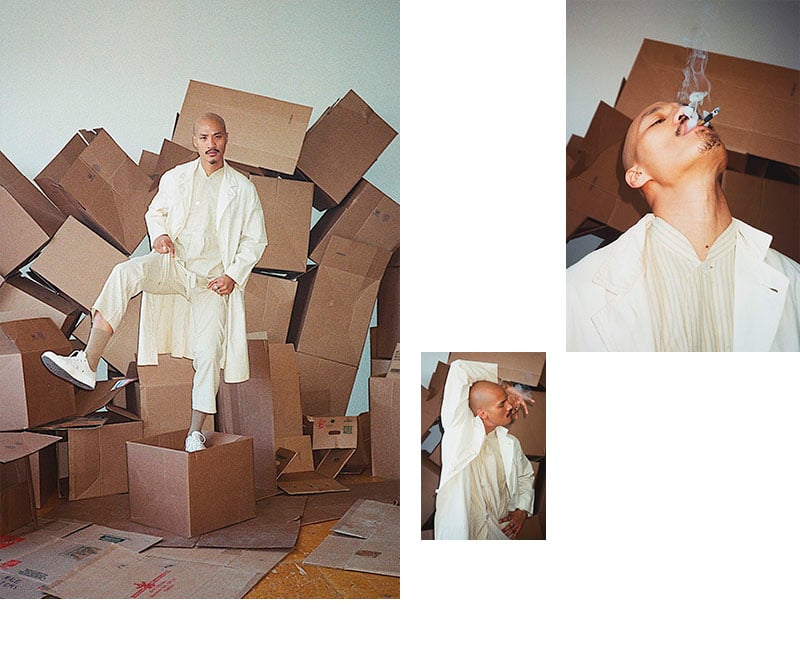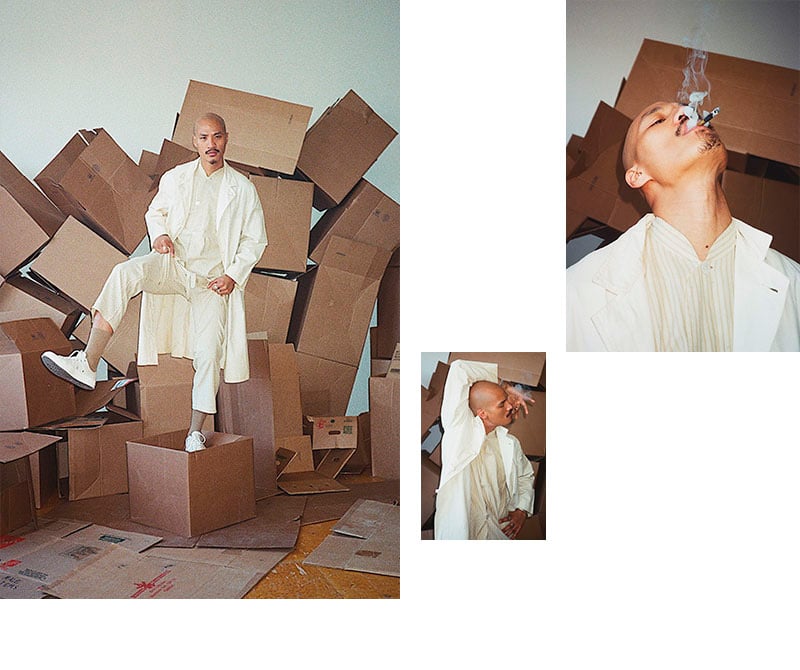 What is the greatest life lesson you live by?
It's all about looking at every situation in a positive way. It's difficult to train yourself to stay consistent. But once you get in the habit of it, it becomes second nature. It opens doors and attracts like-minded individuals. It cancels out the negatives in your life. The things people want are universal: happiness, health, peace, and love. So treat others how you'd like to be treated and it will inspire them to do the same.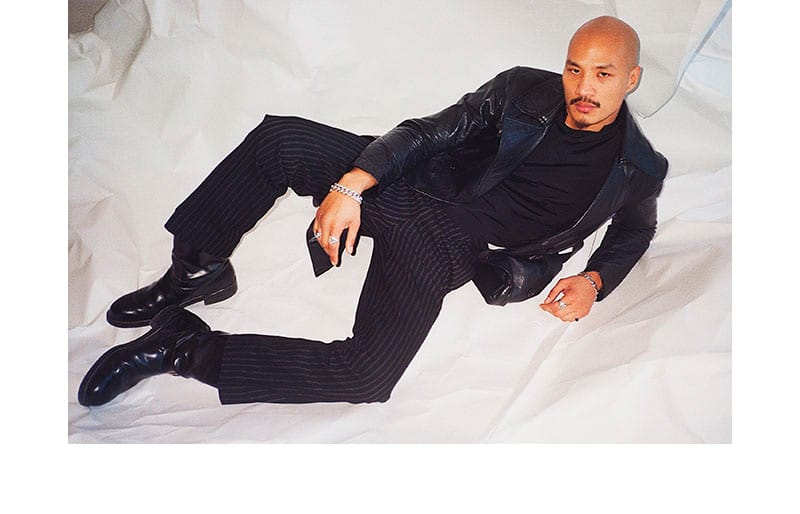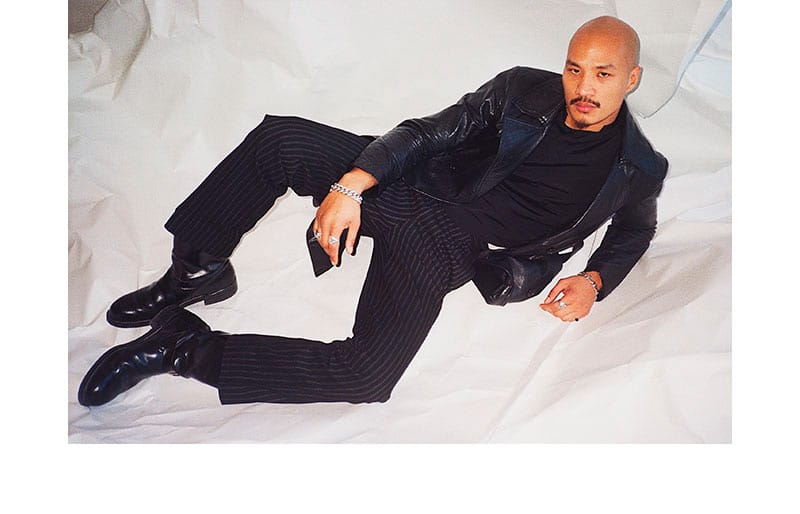 Favorite designers/style time periods?
Yohji Yamamoto, Dries Van Noten, Phillip Lim, Ralph Lauren to name a few. Currently, I'm diggin' styles from as far back as the early 1800's to the 1970's. I've also obviously been inspired by the 80's and 90's. It's not a big part of my collection but the influences are still there.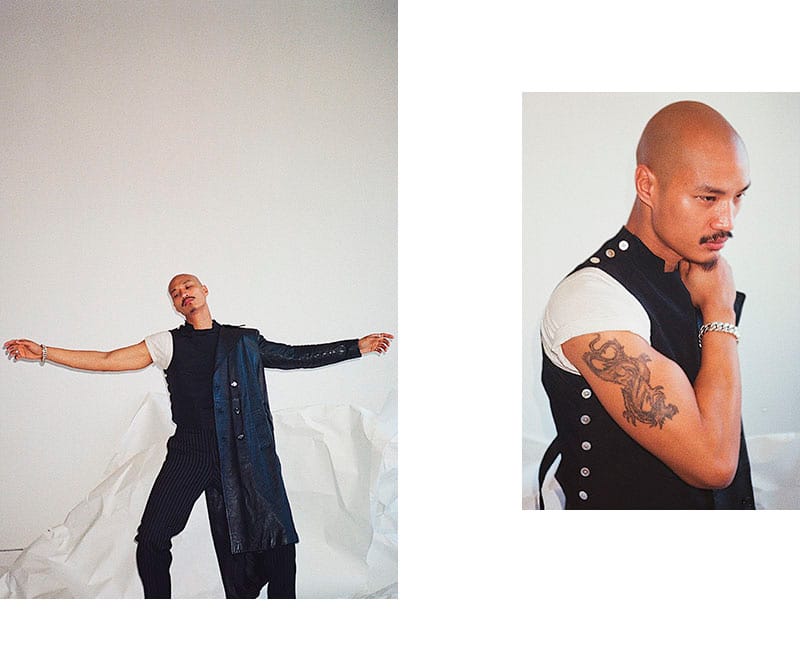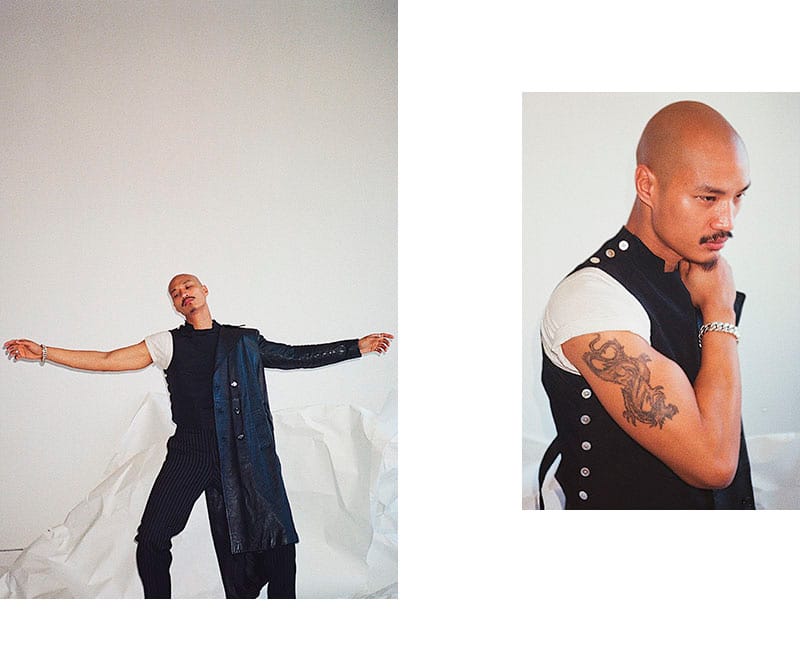 Photography: Christopher Sherman and Jun Lu.
Hair & Make-up: Emma Sherman
Clothing: Model's Own