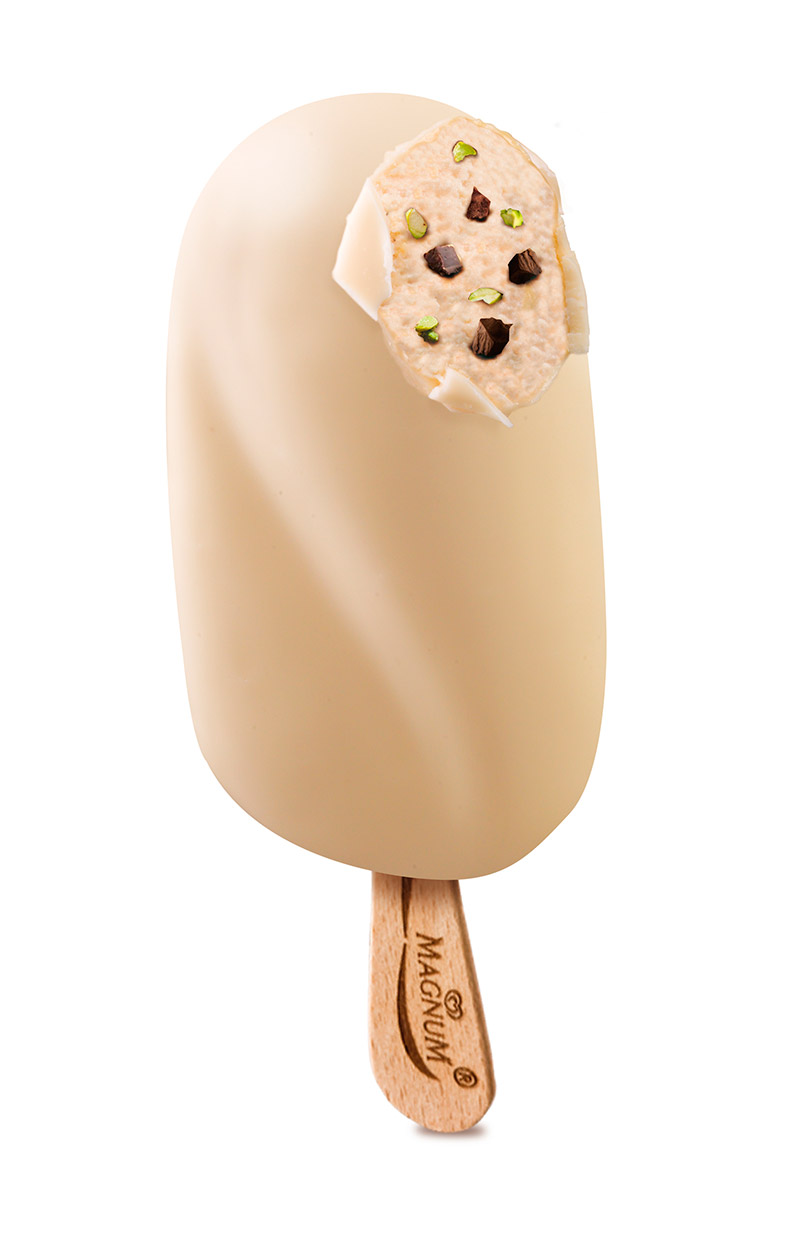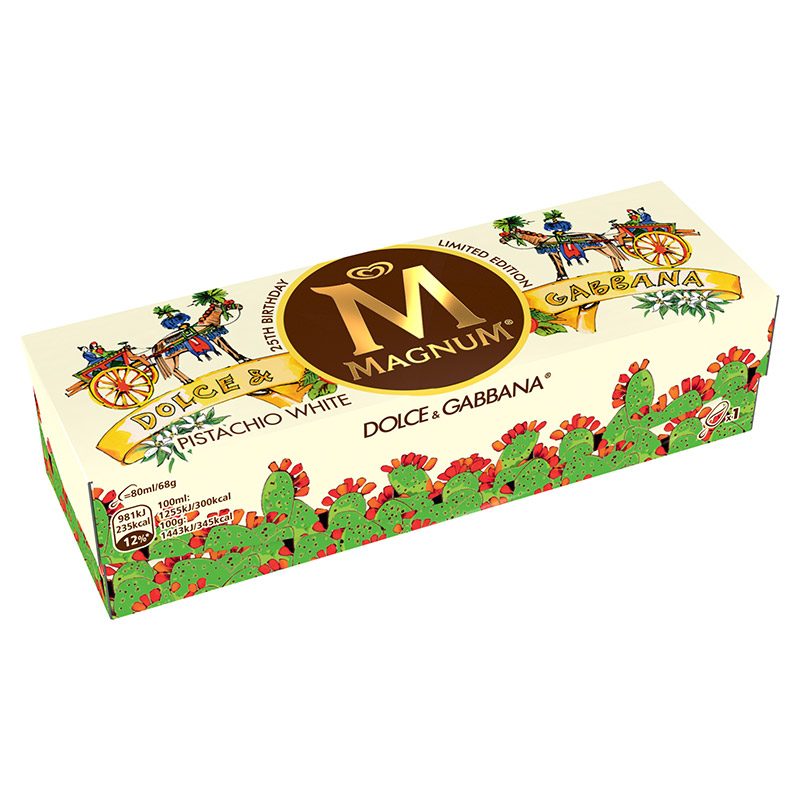 Dolce&Gabbana and Magnum, both symbols of Italian excellence worldwide, have come together to create a unique project to celebrate the 25th anniversary of the iconic ice cream that will present a new and totally unique look especially designed by Domenico Dolce and Stefano Gabbana for the Summer of 2014. Pleasure, sensuality, and Italian essence are the distinctive elements of this partnership based on shared values and a philosophy that has generated a new Italian taste experience.
The recipe
Soft vanilla ice cream is covered by a layer of sweet white chocolate that enhances its flavor and lusciousness. Take a bite and the crunchy shell breaks away, revealing dark chocolate bits and crushed pistachios. Domenico Dolce and Stefano Gabbana wanted to reveal their favorite flavors to create a unique Magnum ice cream bar that will be sold starting in June. Once again, the fragrances and flavors of Sicily are the inspiration for this Limited Edition ice cream bar.
The packaging
The precious box containing the ice cream bar is decorated with intense white Sicilian Zagara orange blossoms, emerald green prickly pear plants and their ripe, juicy coral fruits that serve as the background for a picturesque Sicilian cart and its vibrantly colored decorations.
The Dolce&Gabbana Magnum ice cream bar takes you on a journey to discover the pleasures and traditions of Sicily, that unique island which has always been a source of inspiration for Domenico Dolce and Stefano Gabbana.