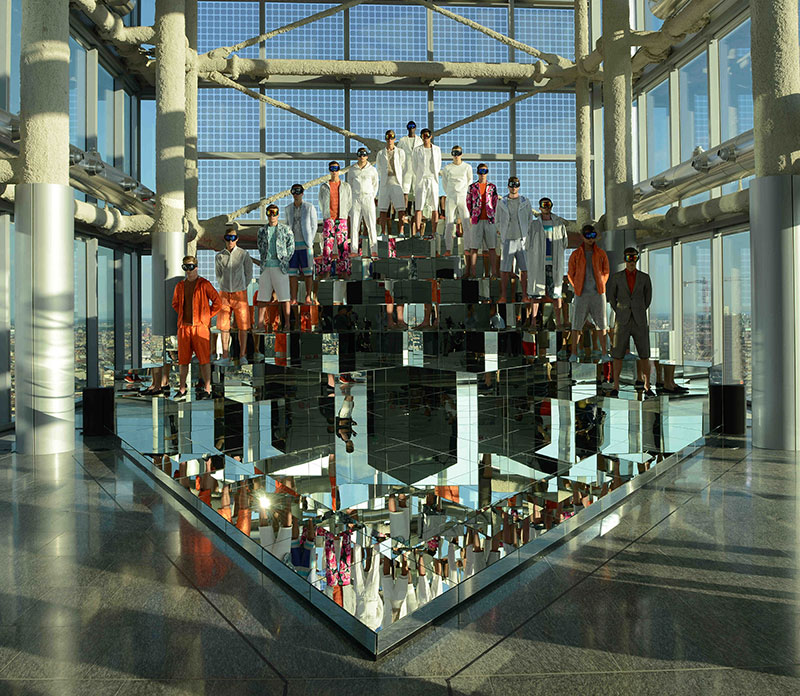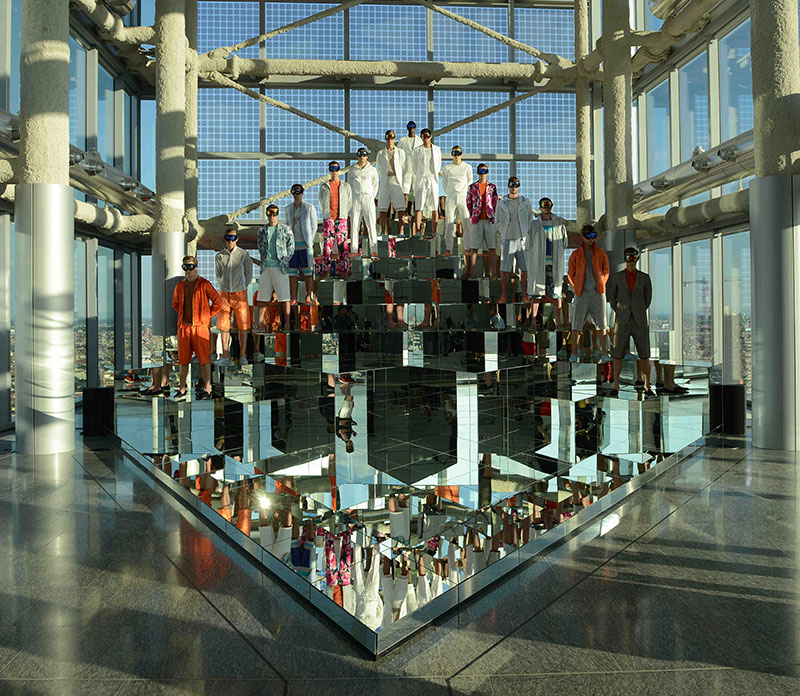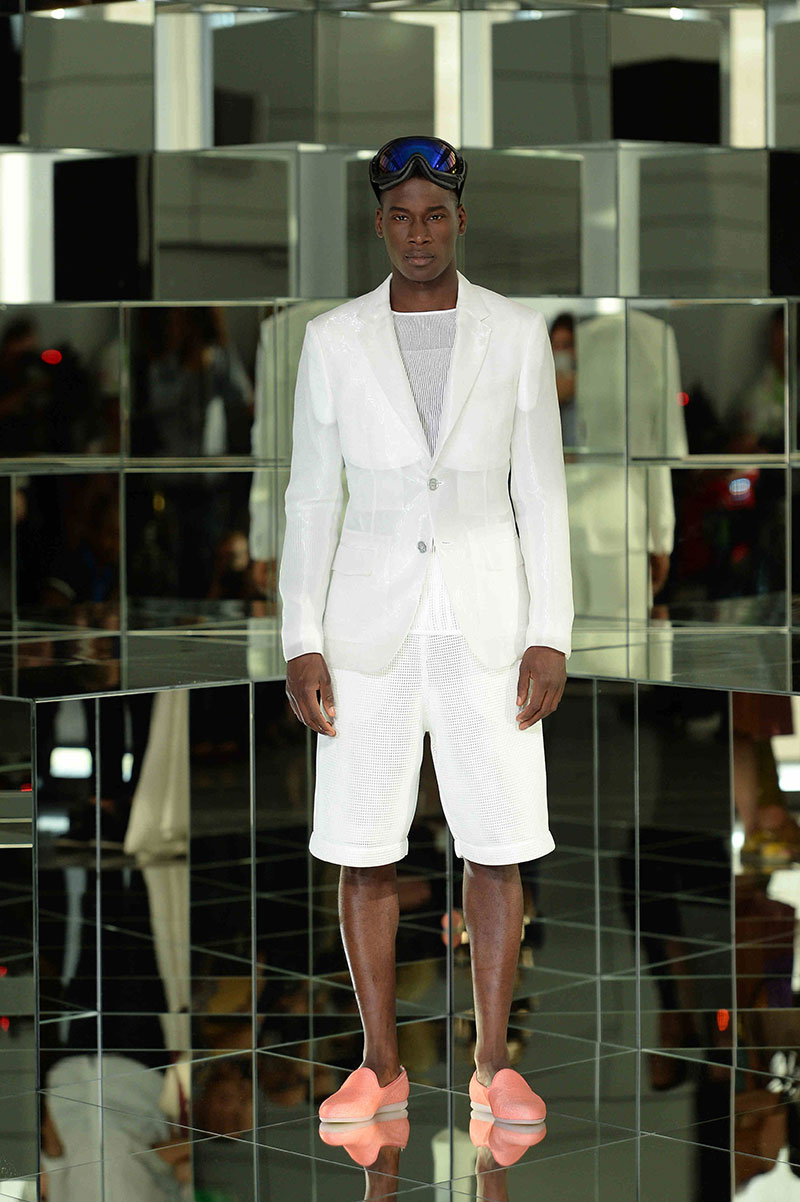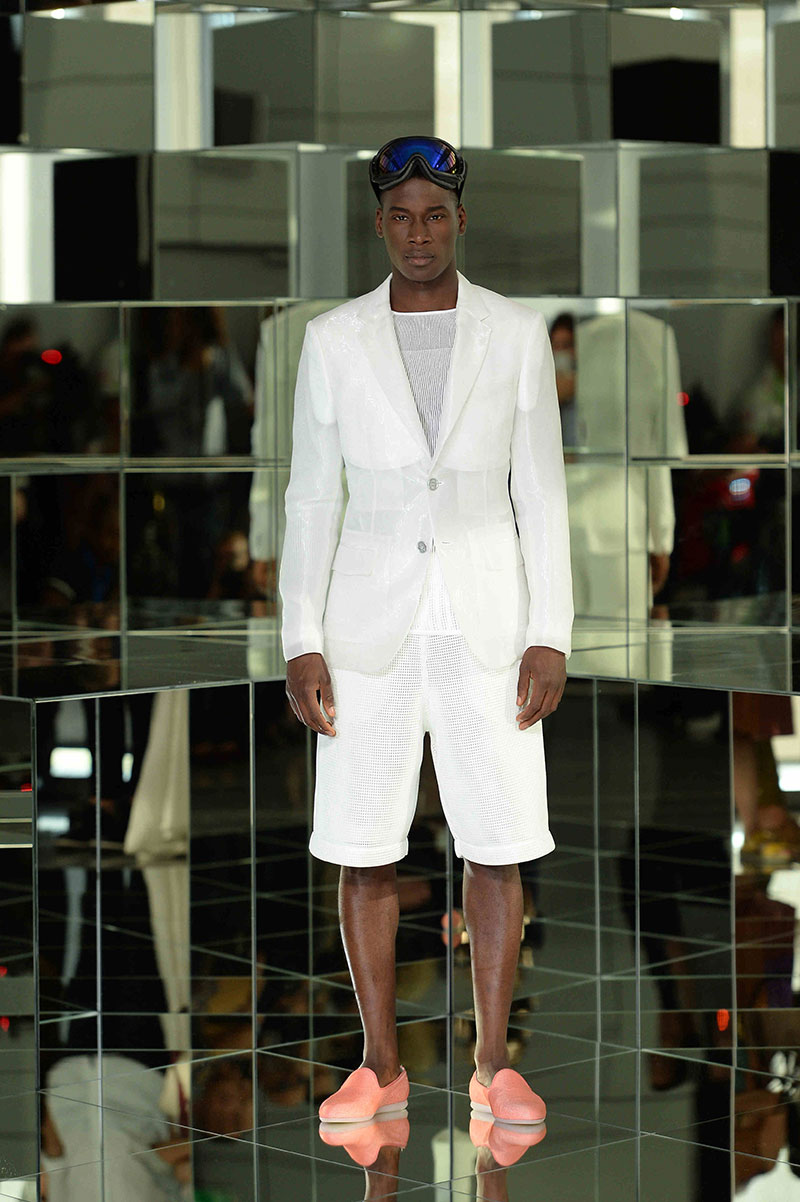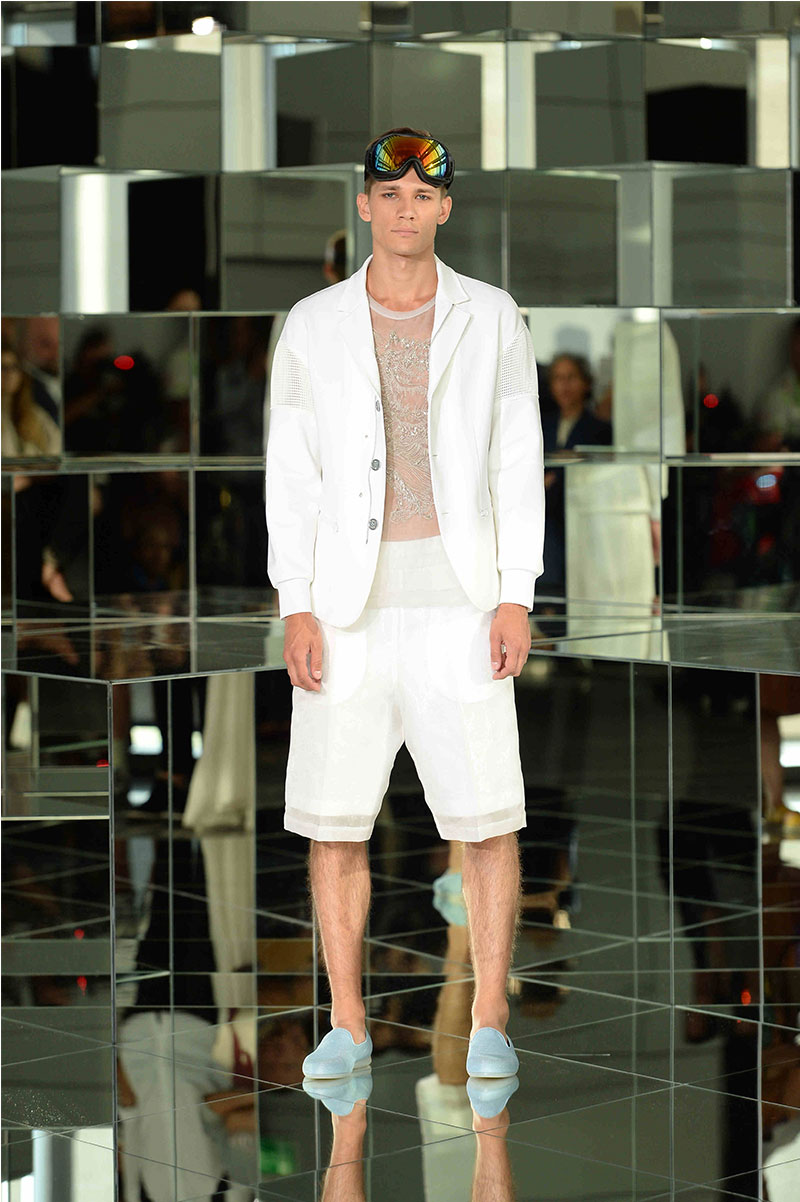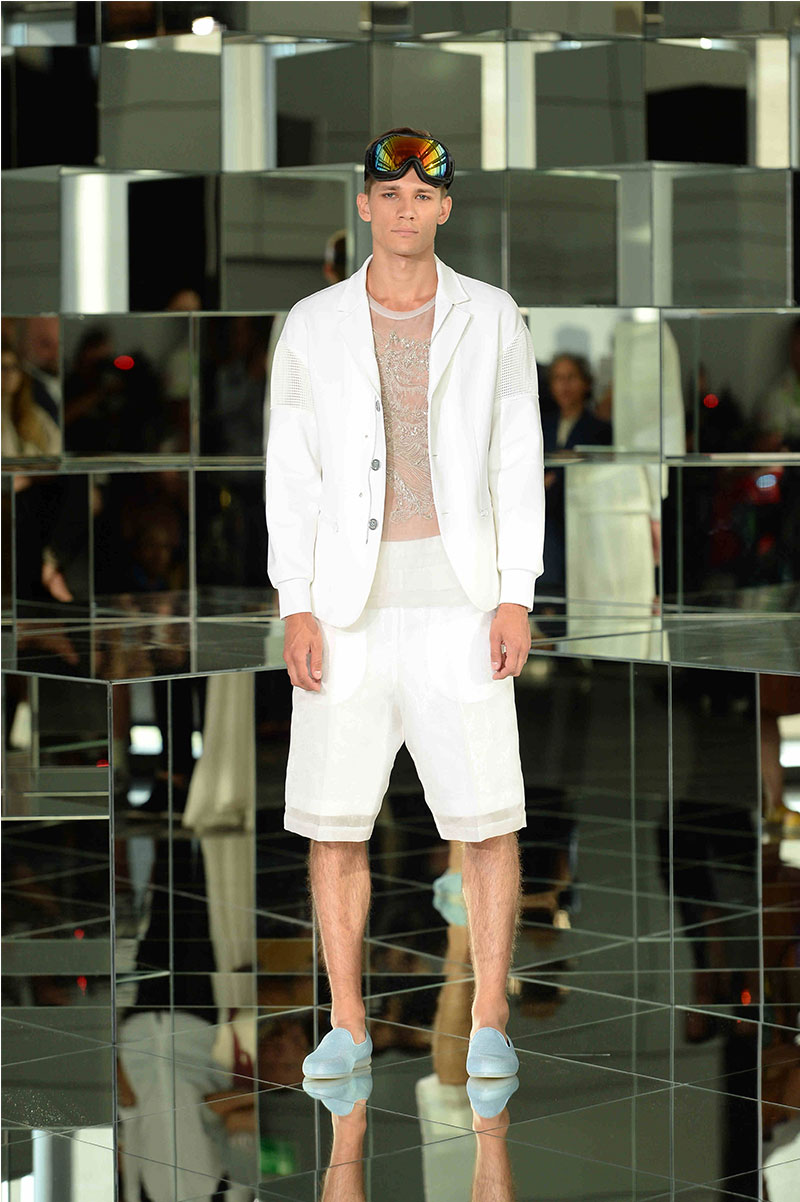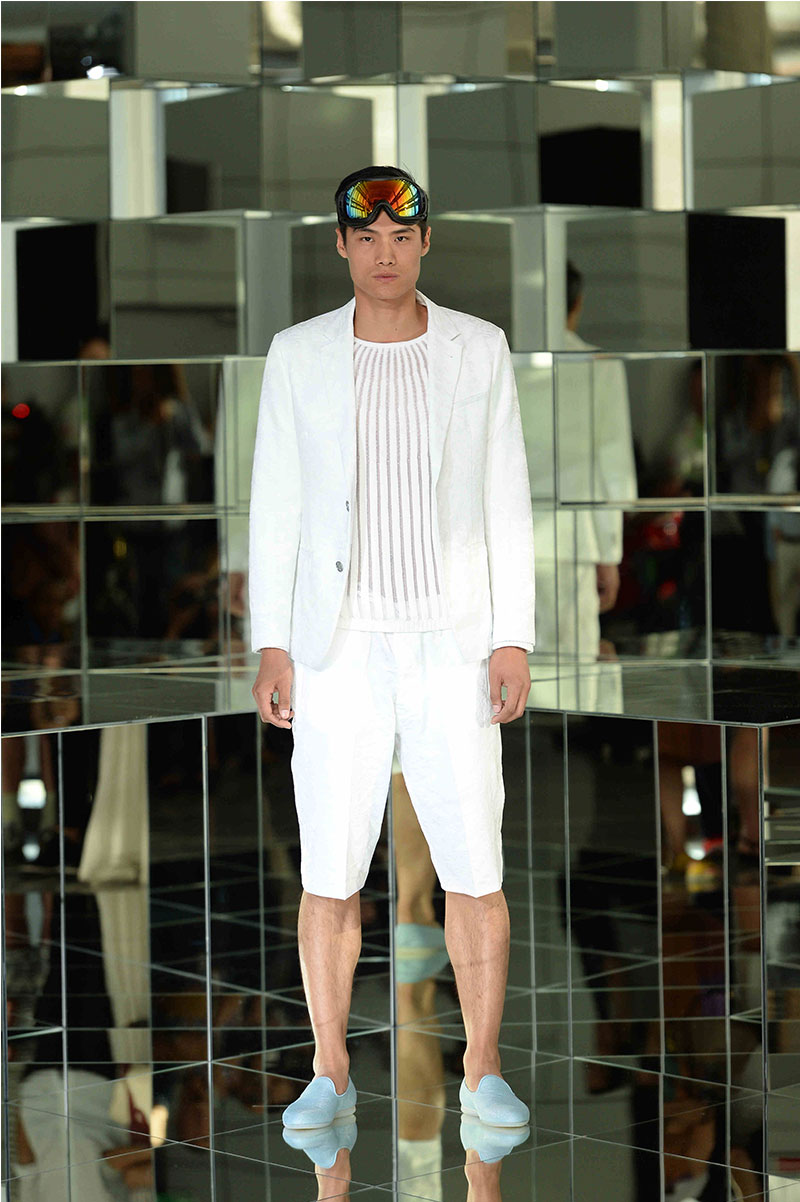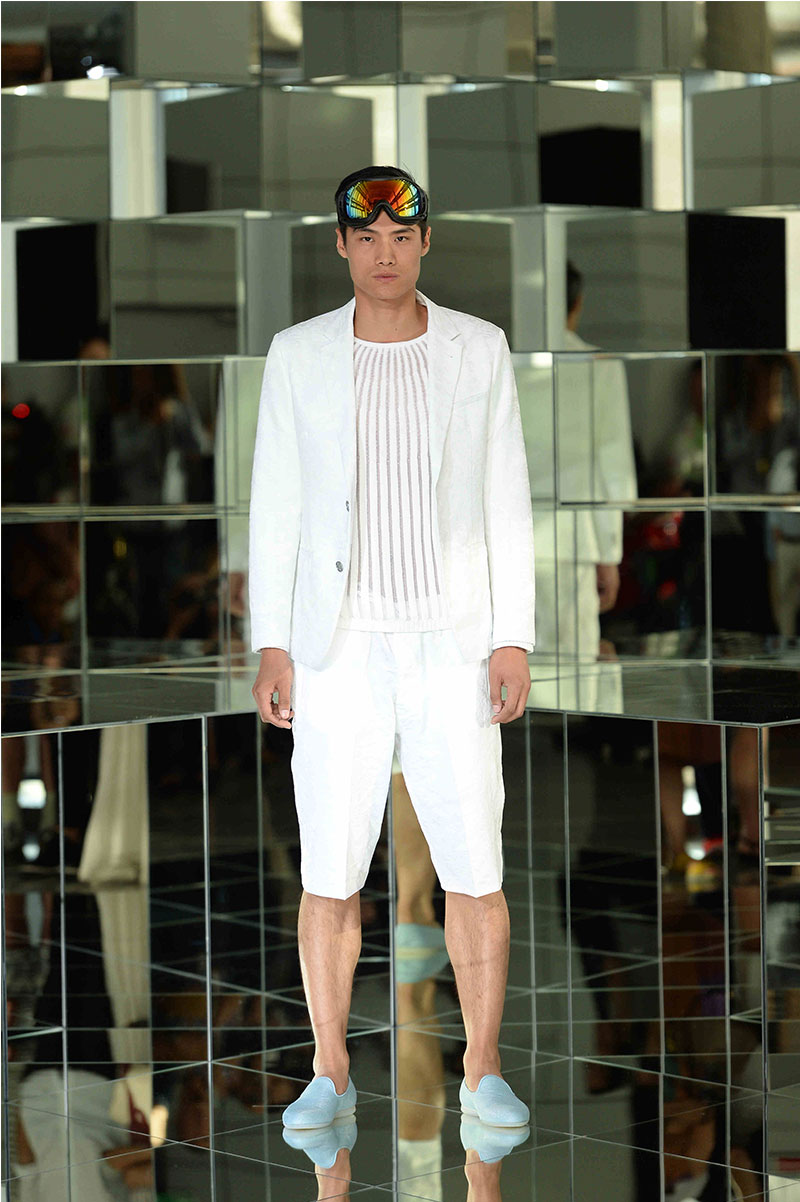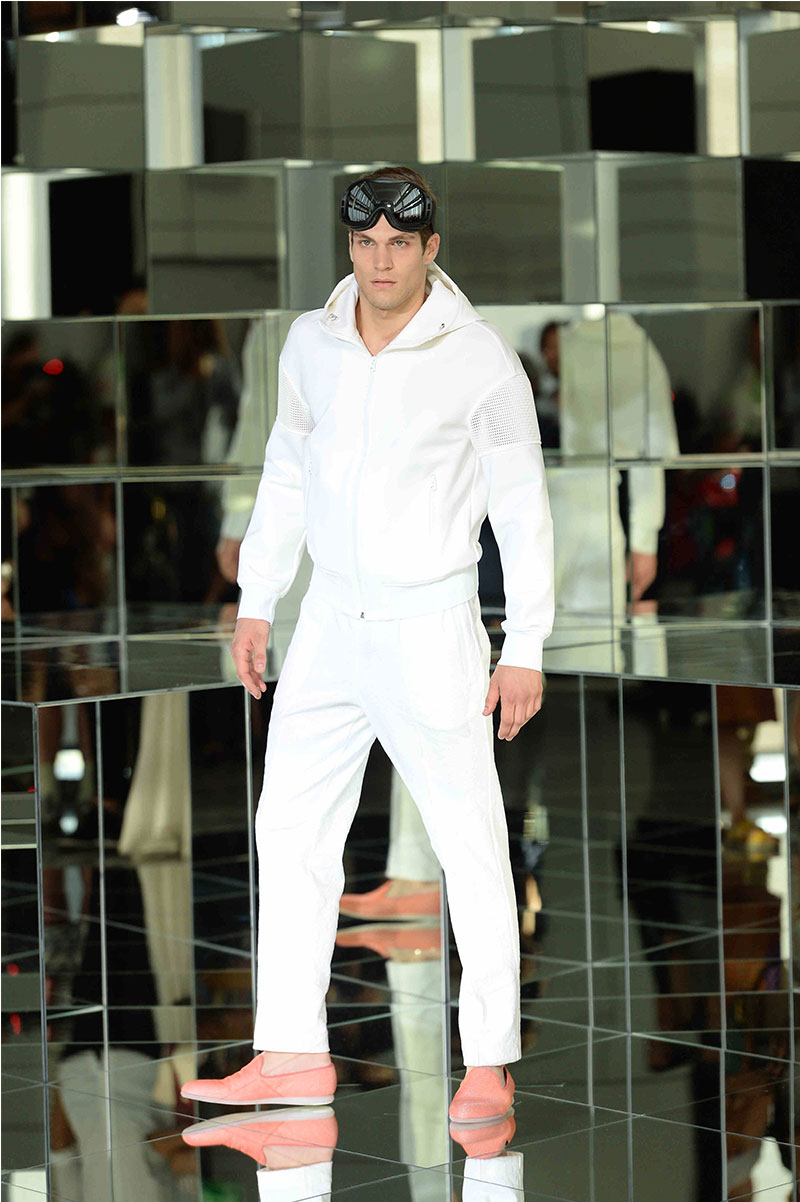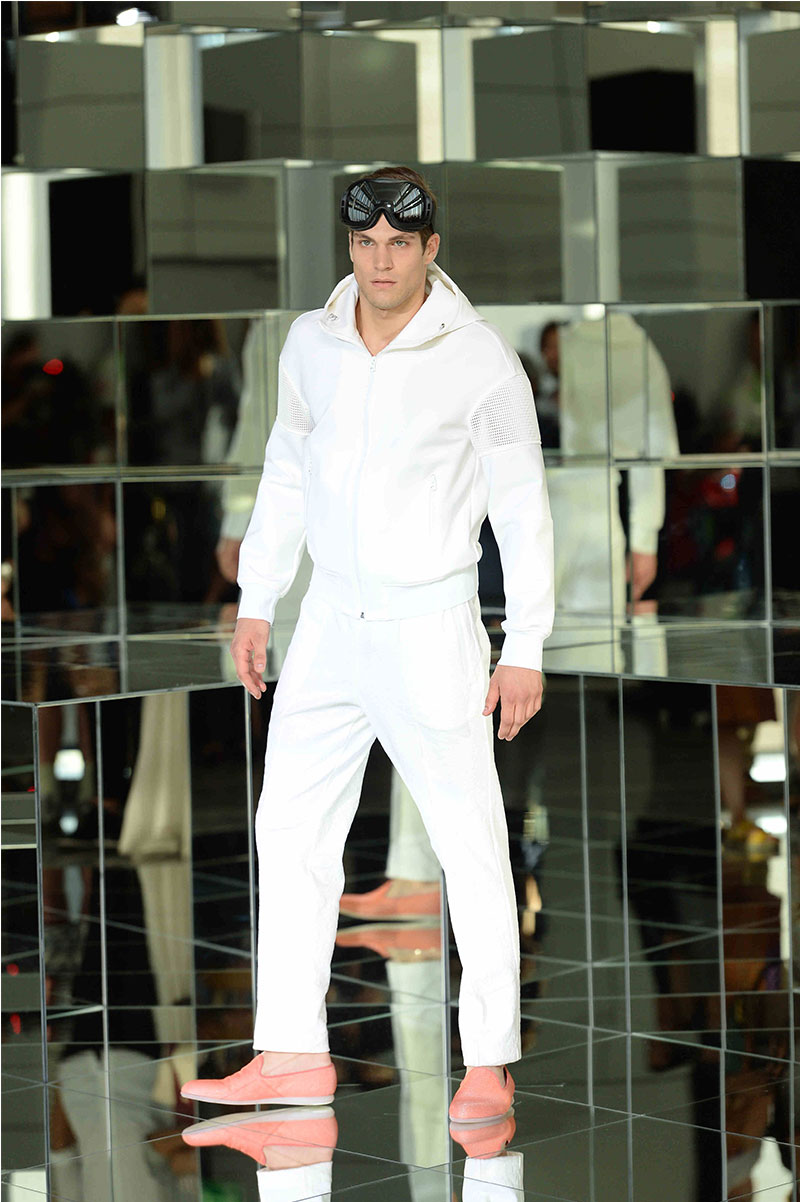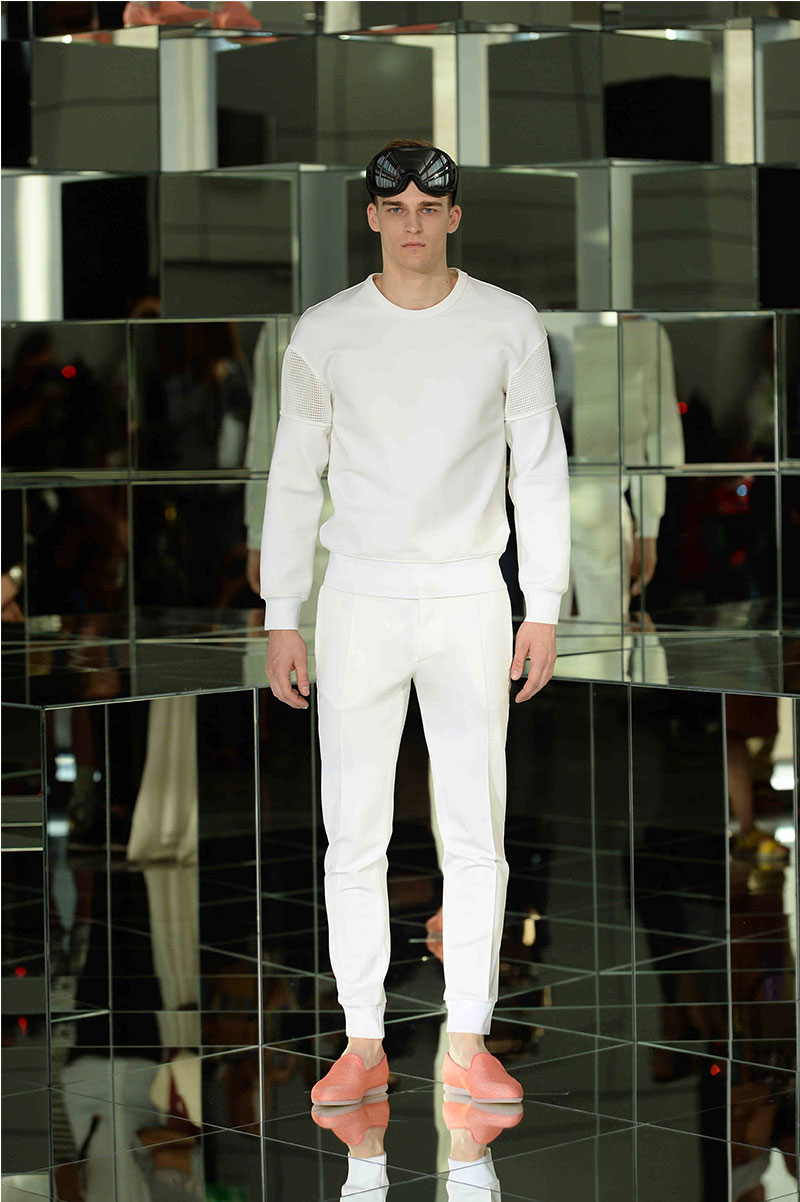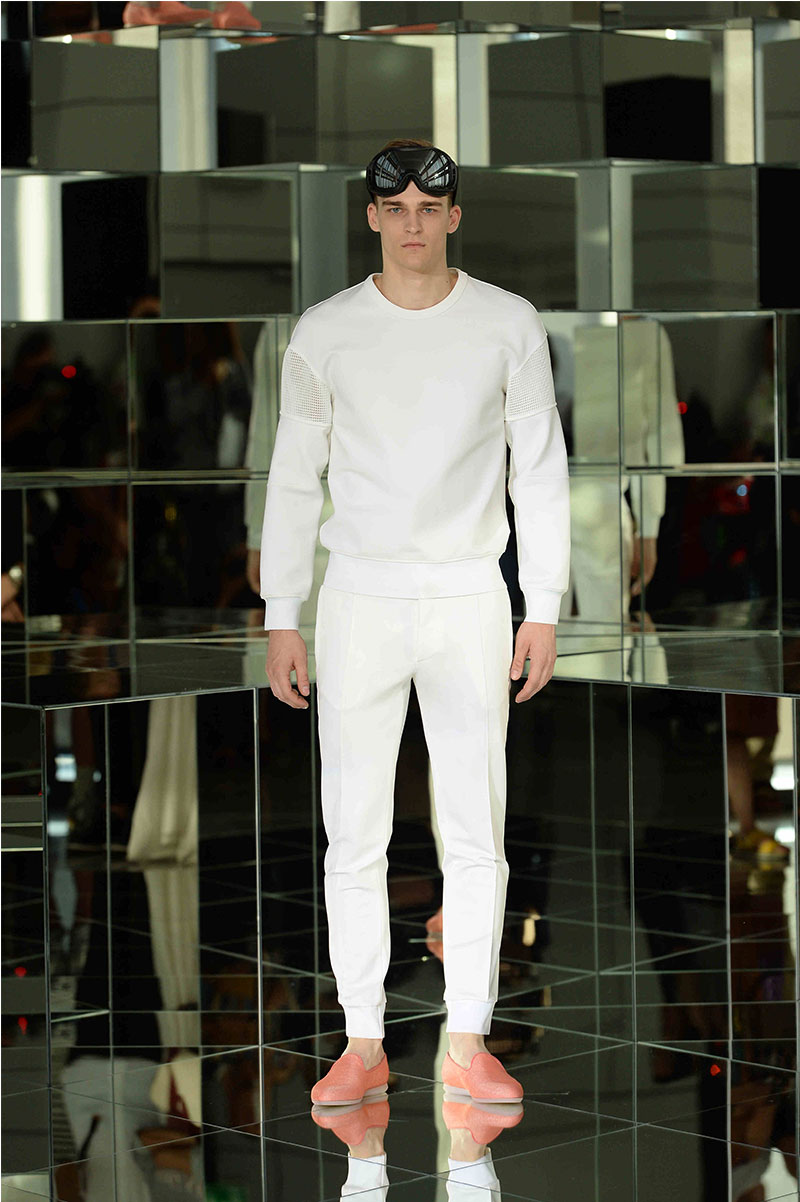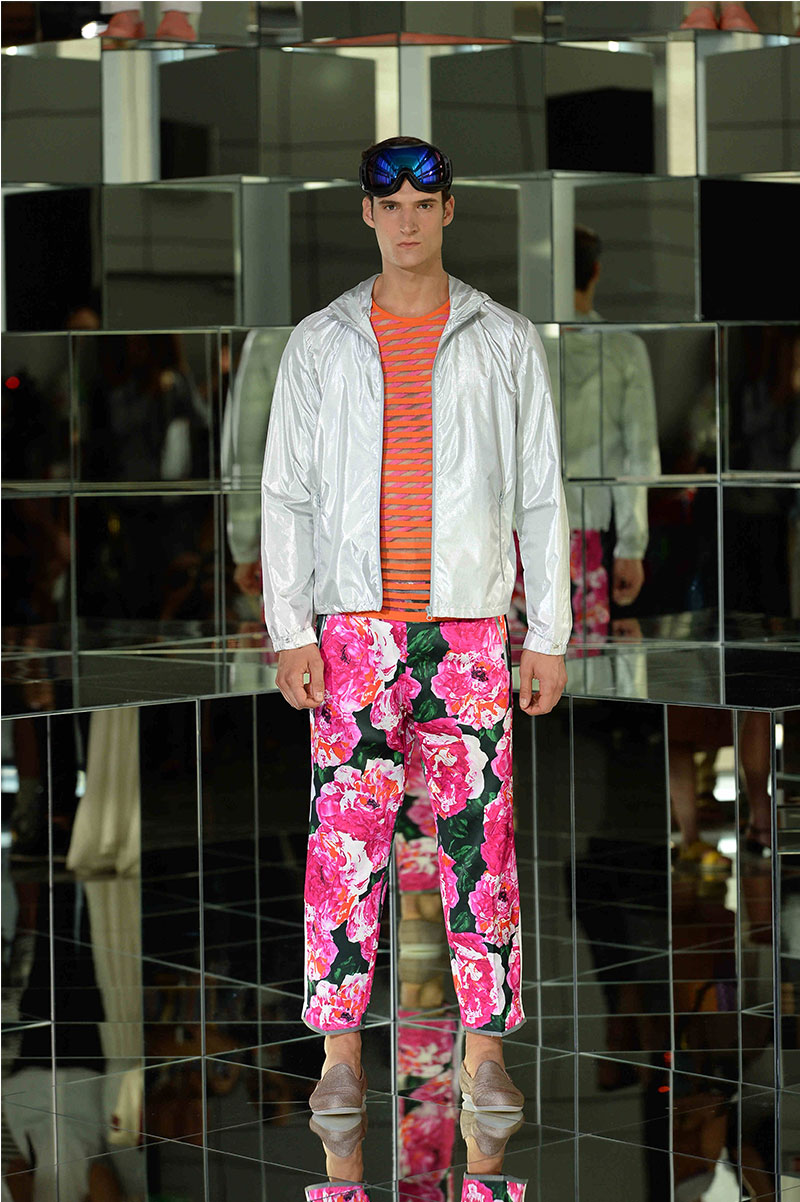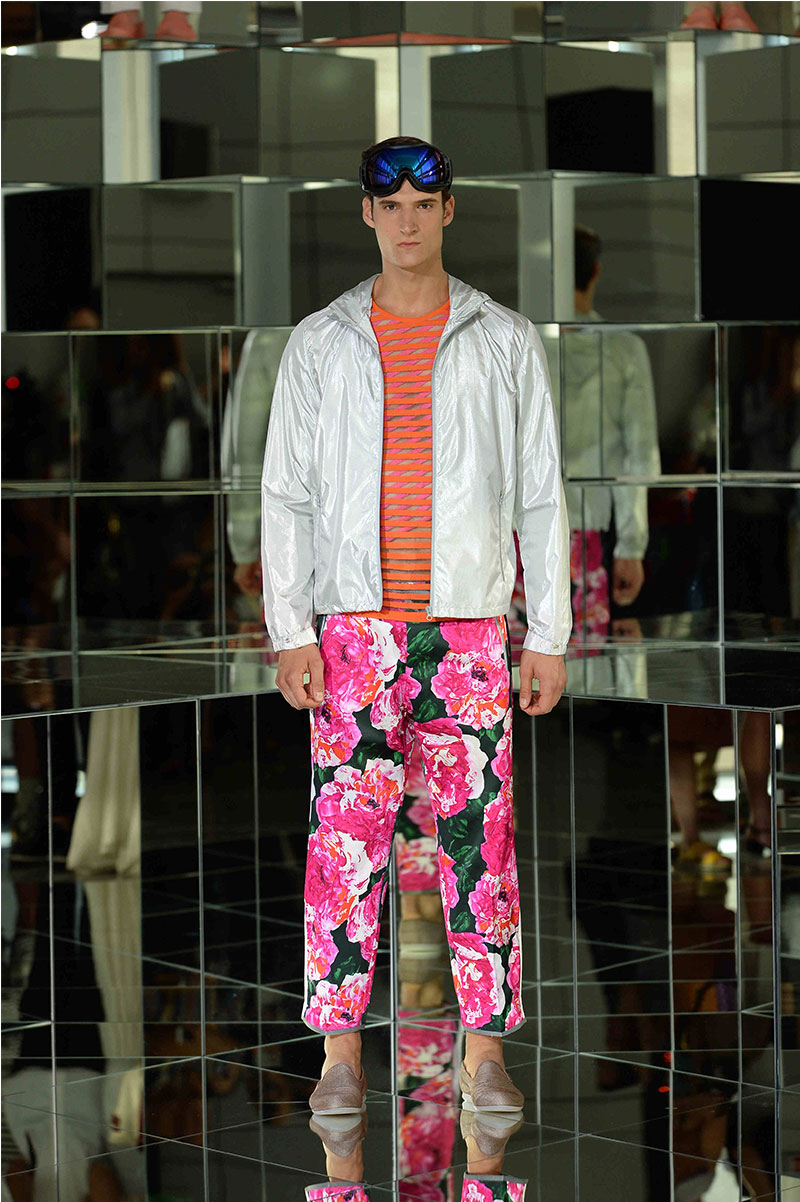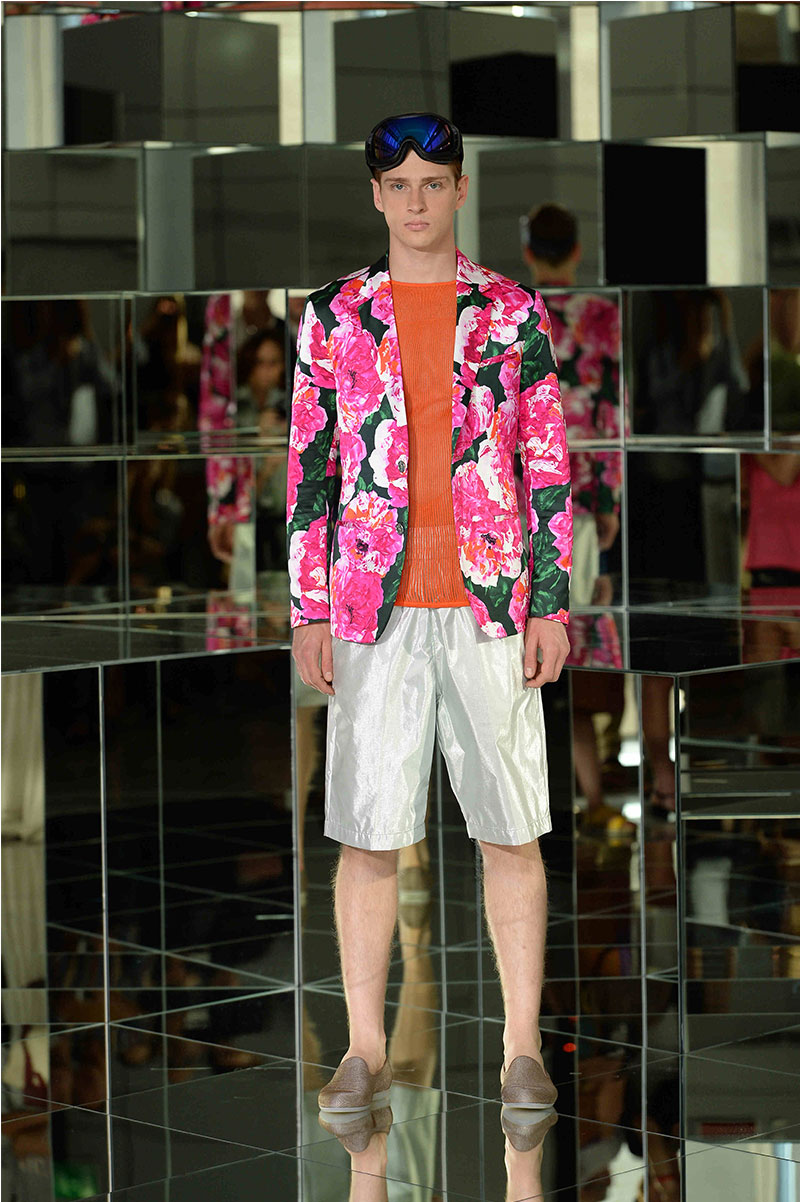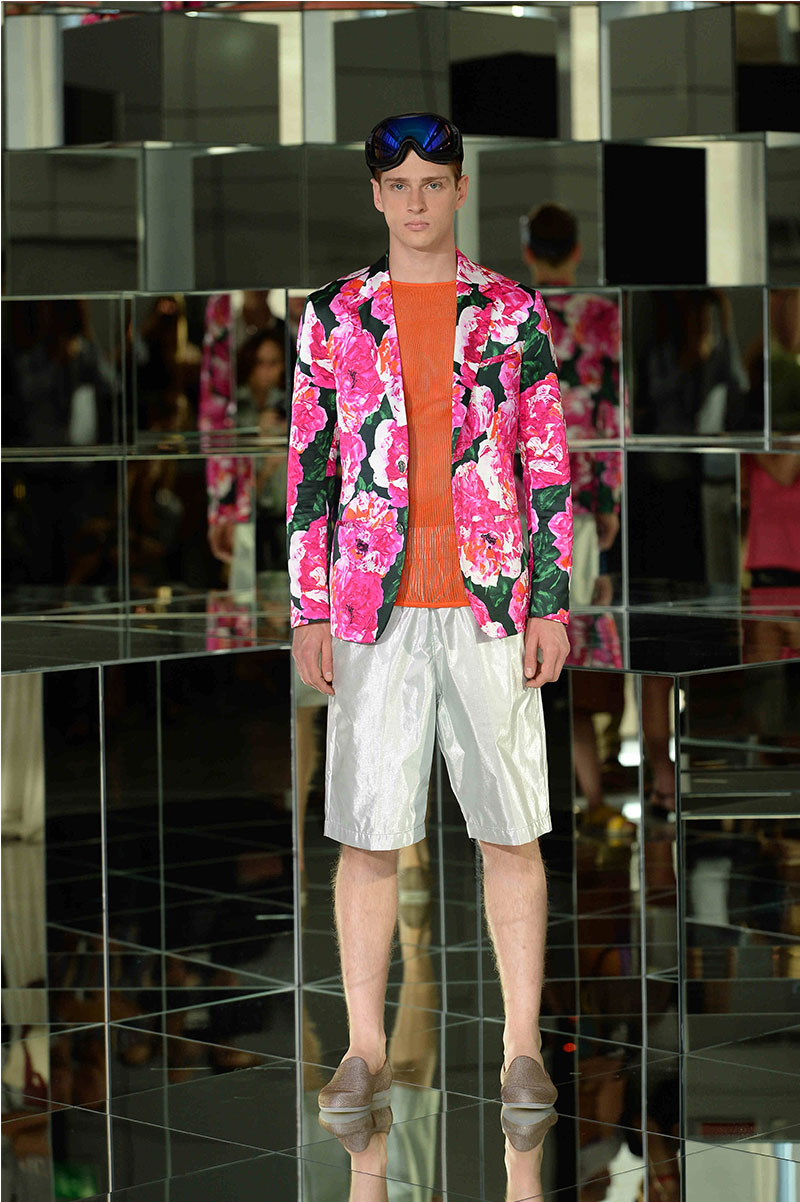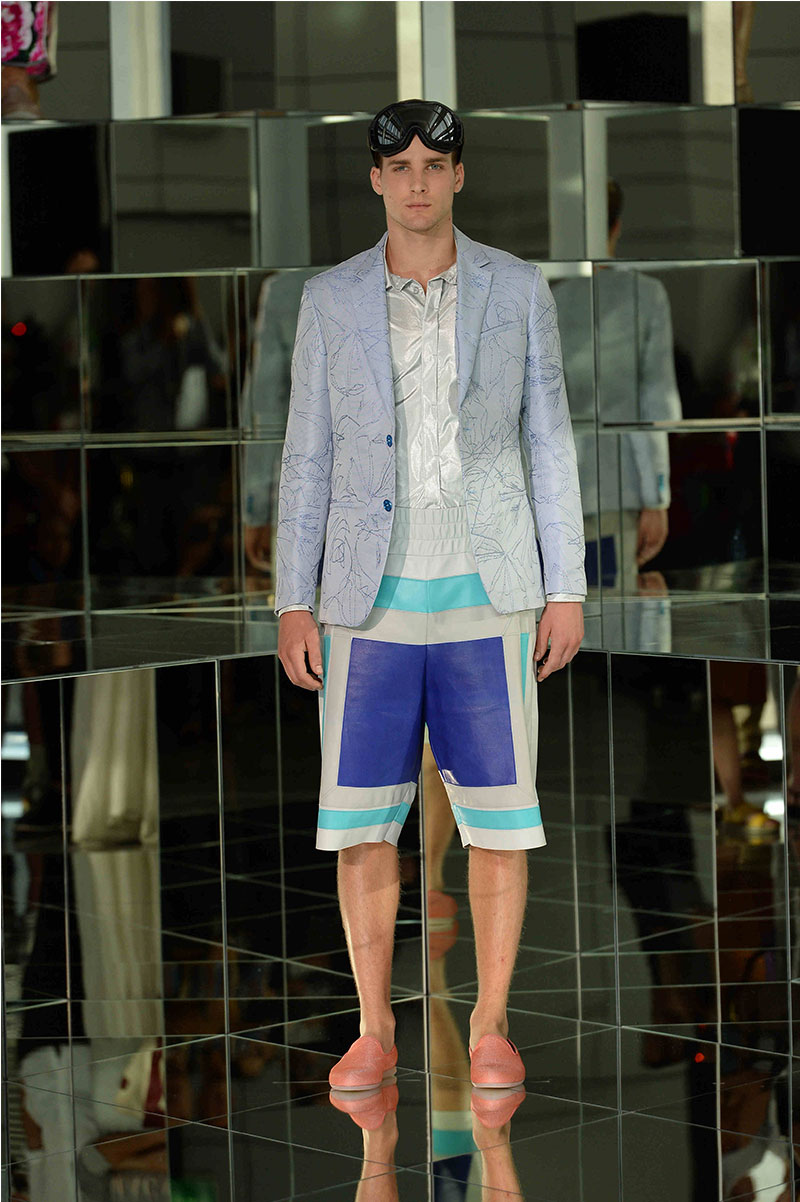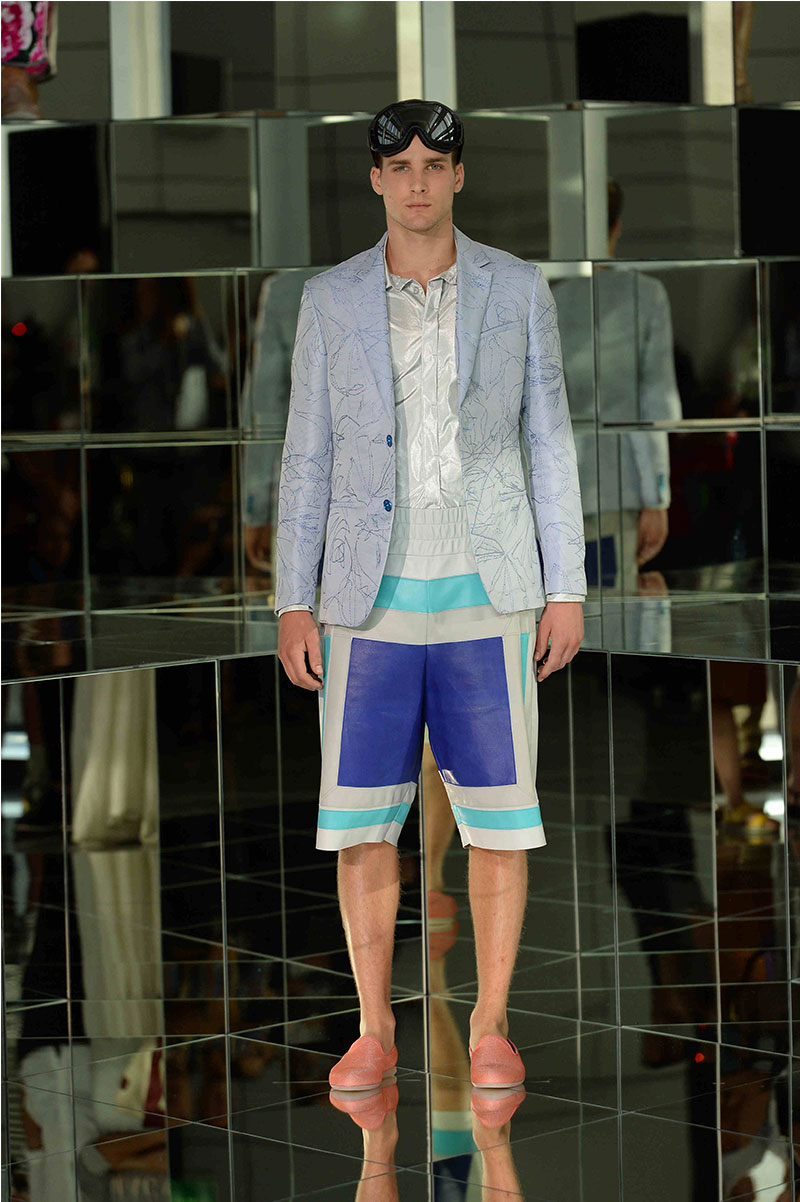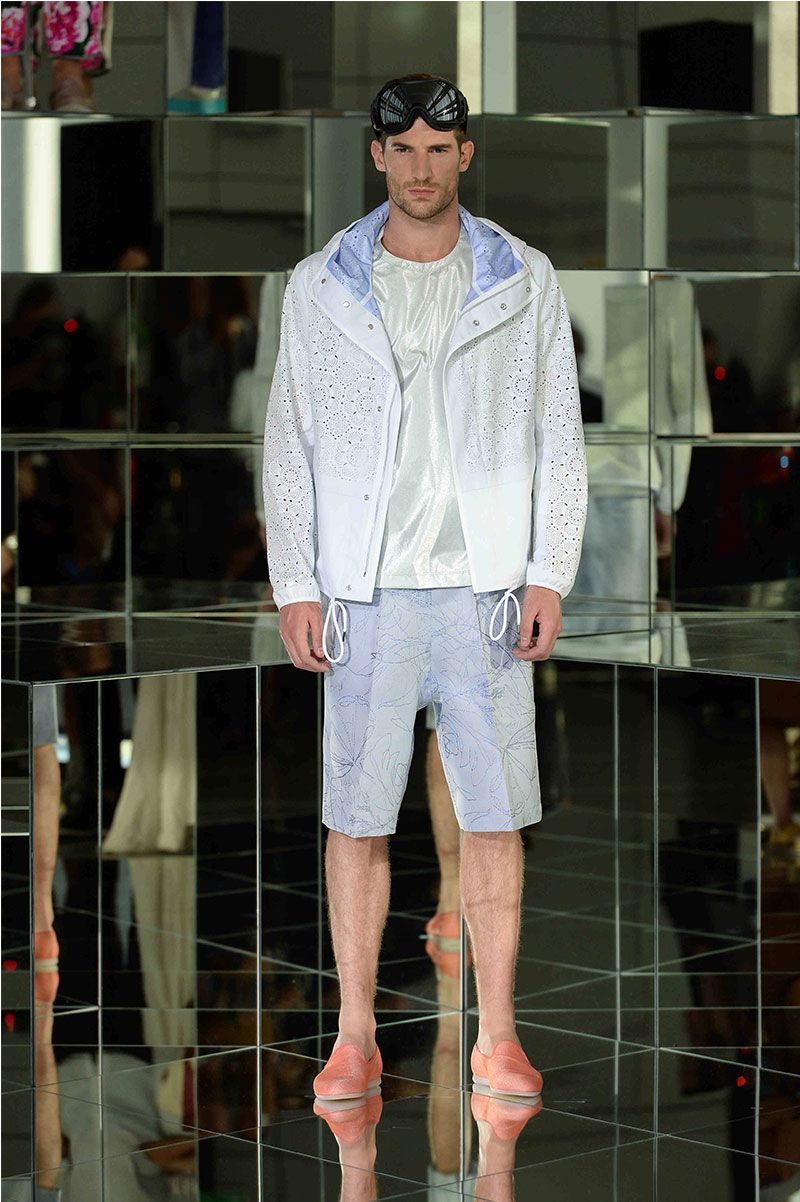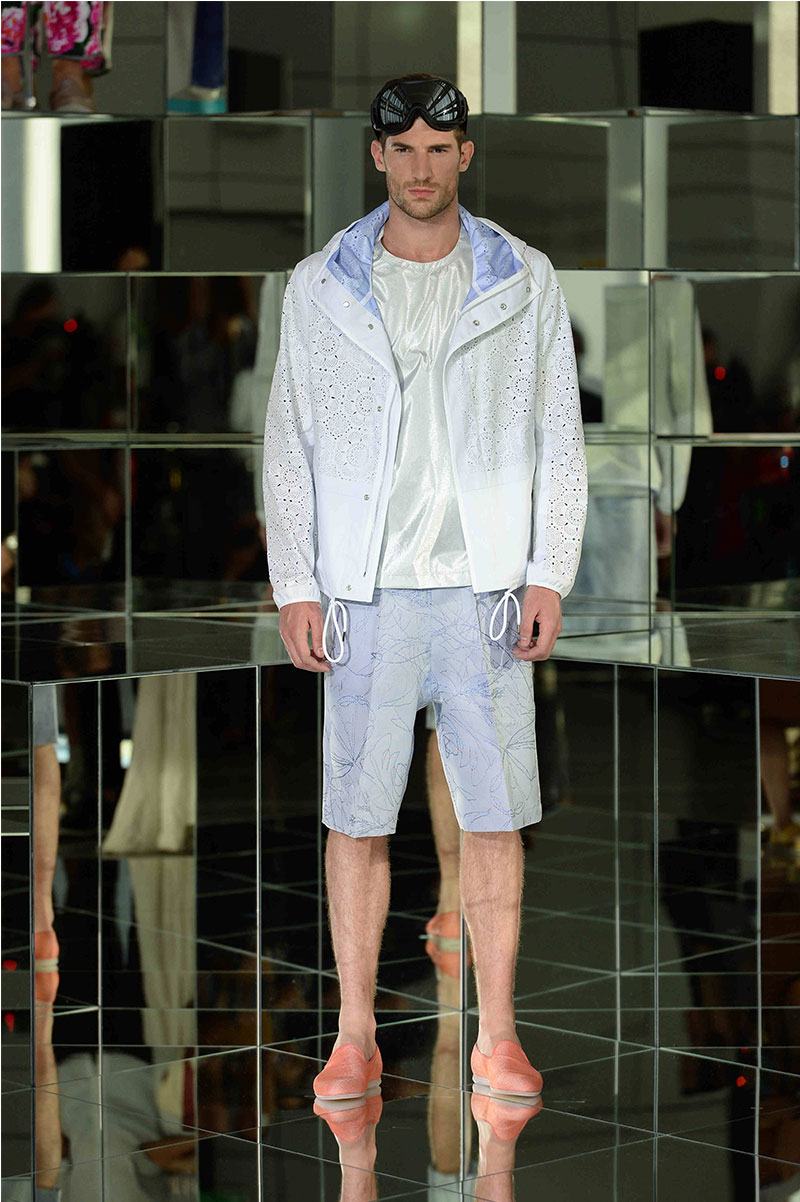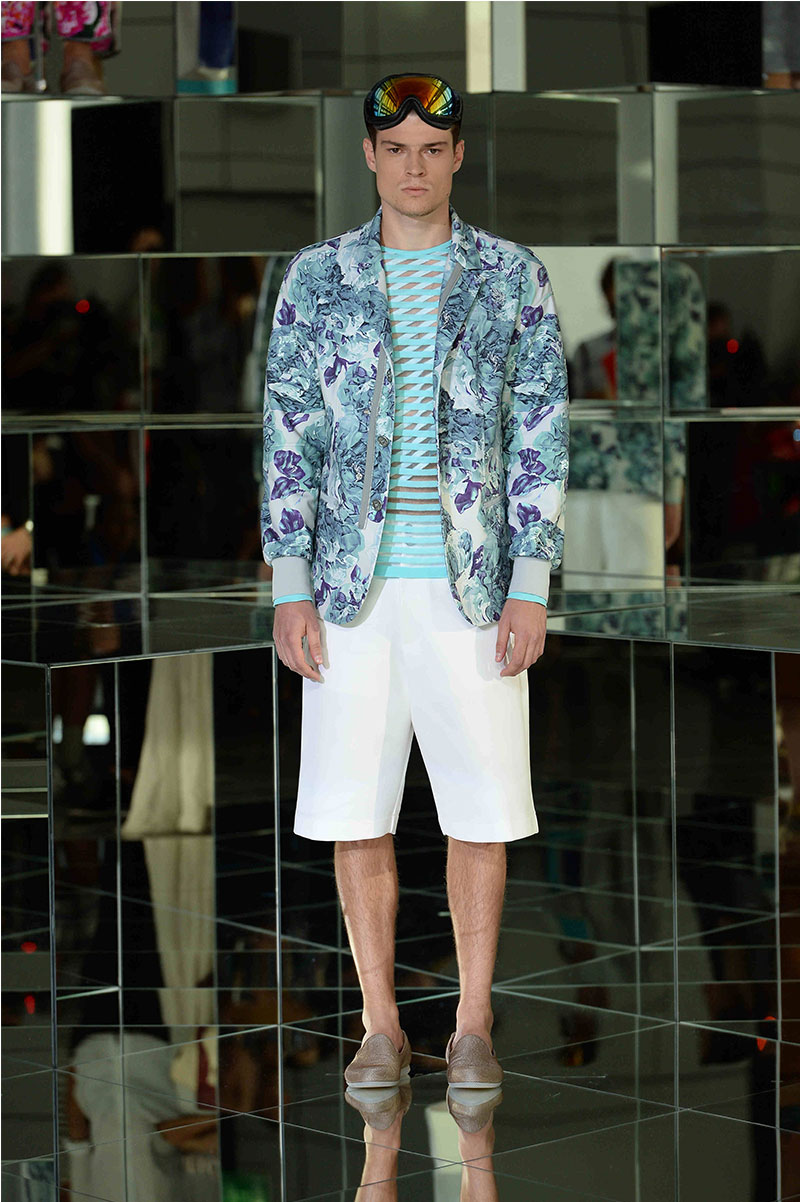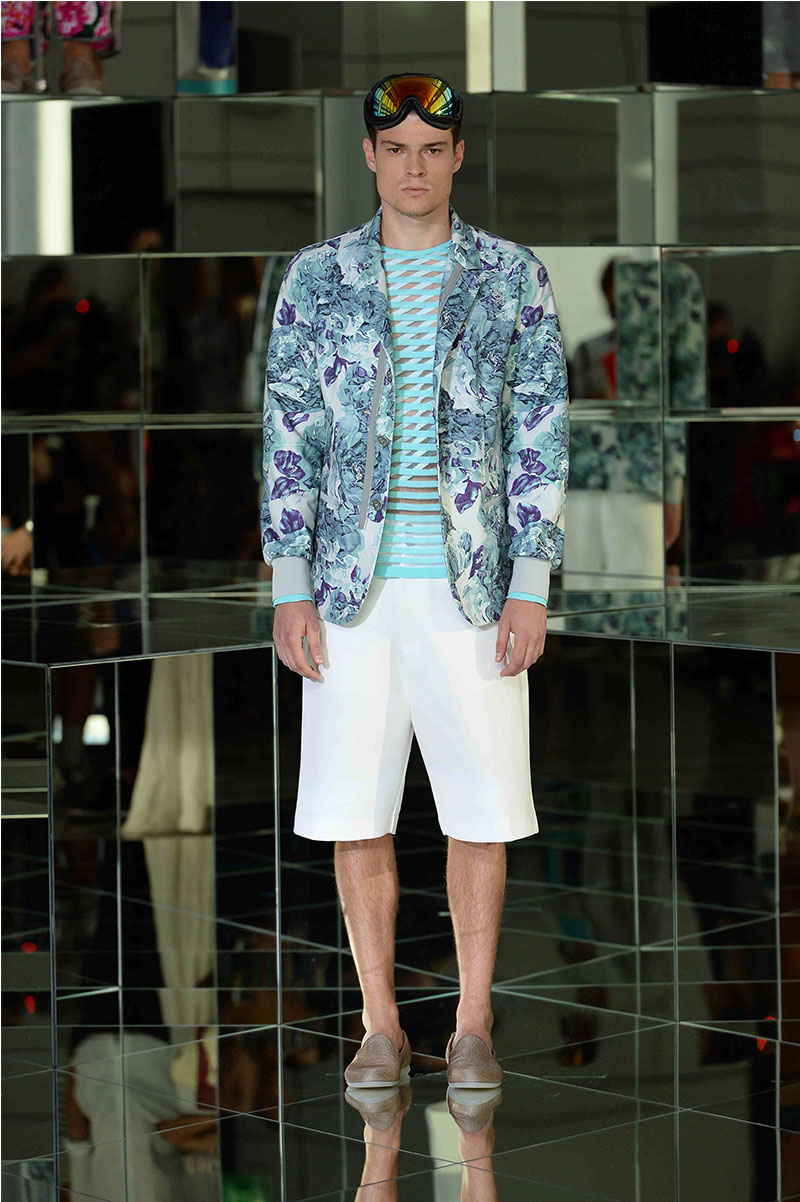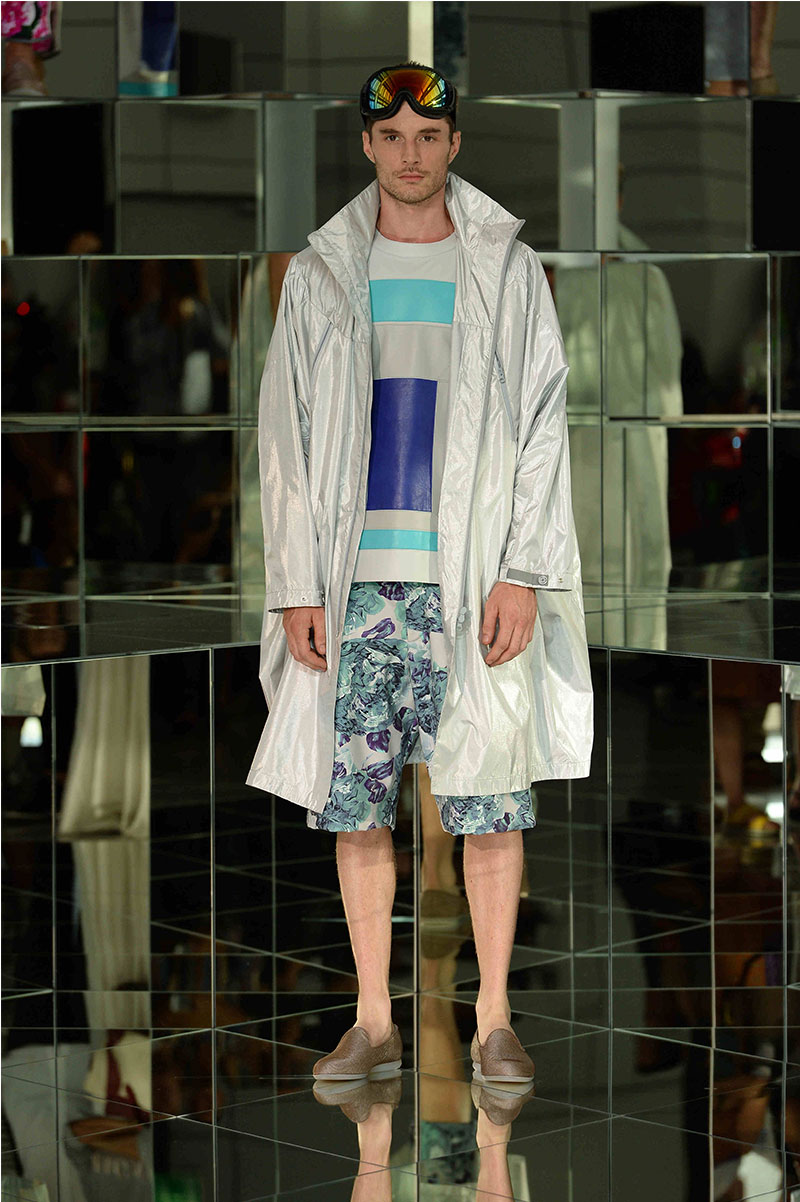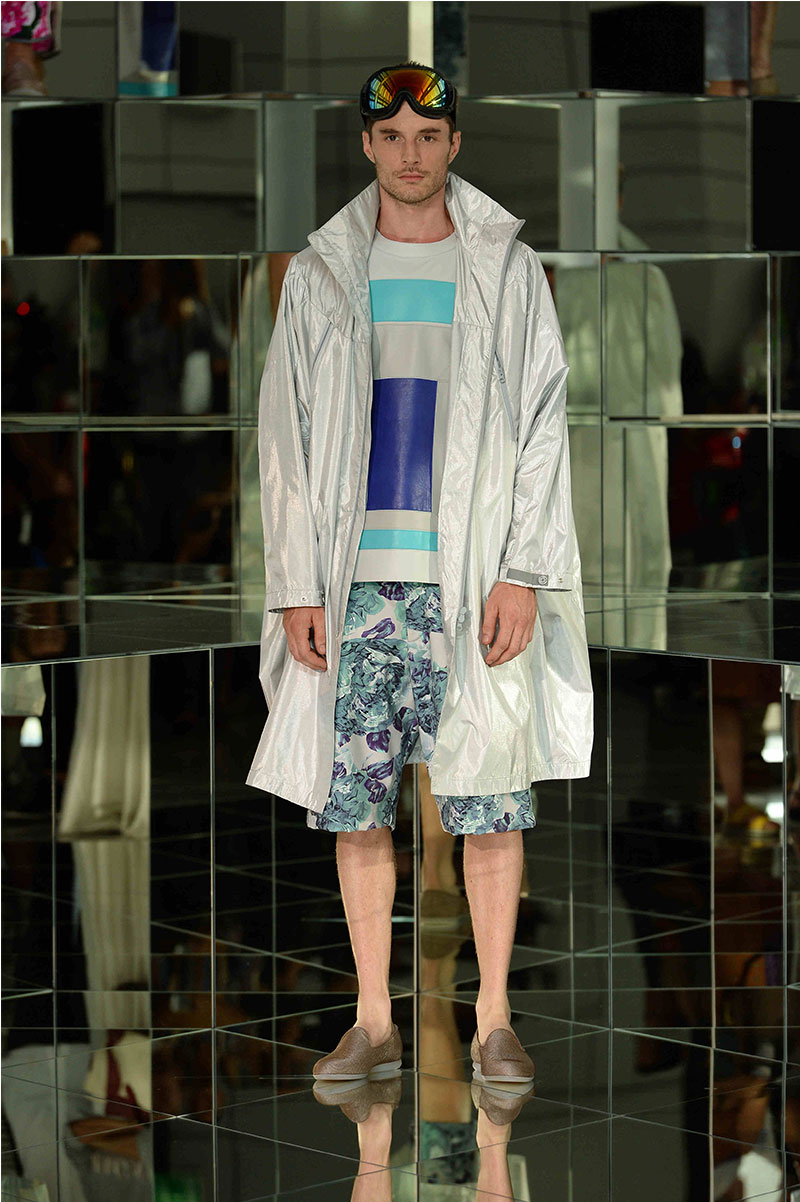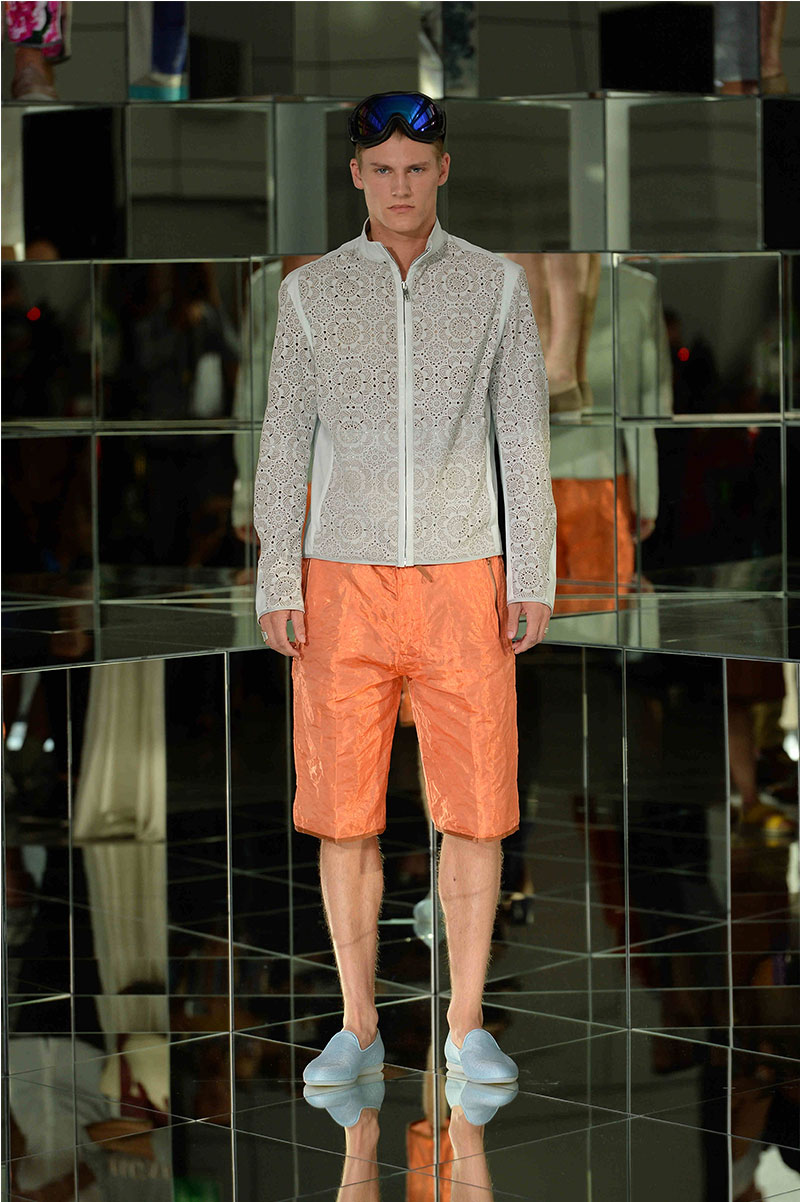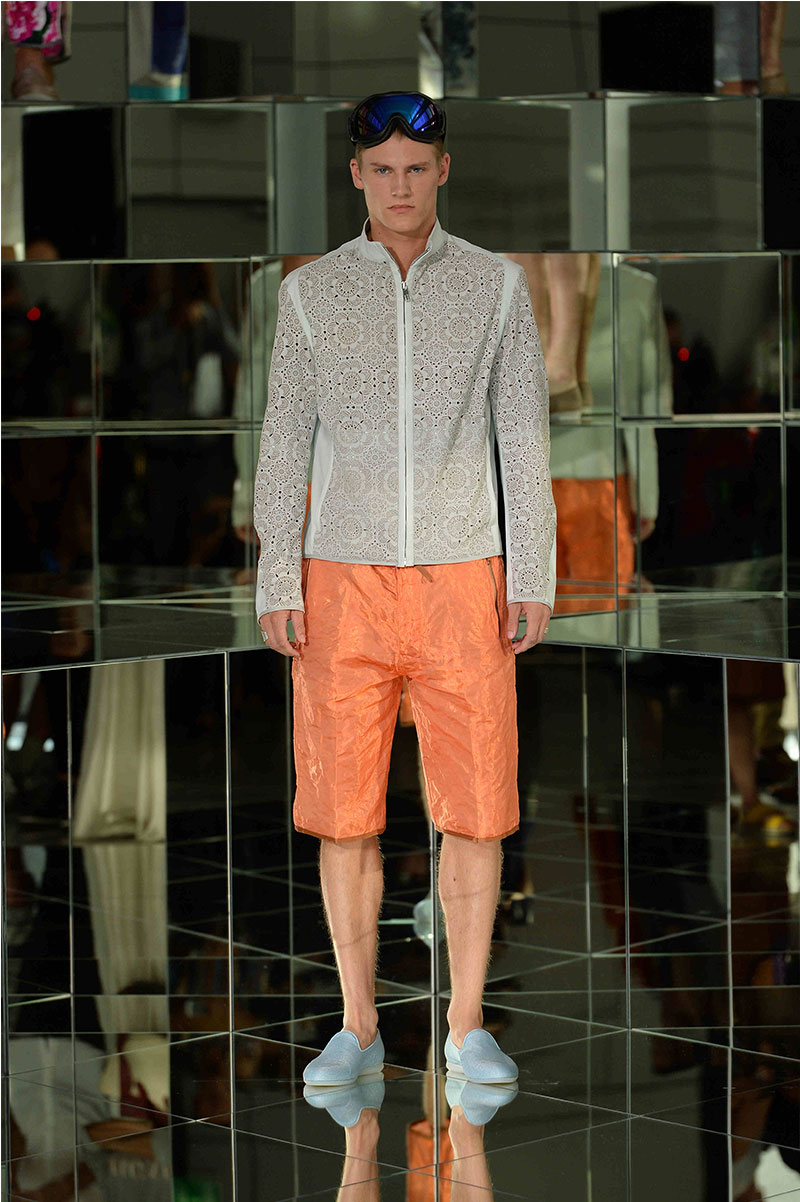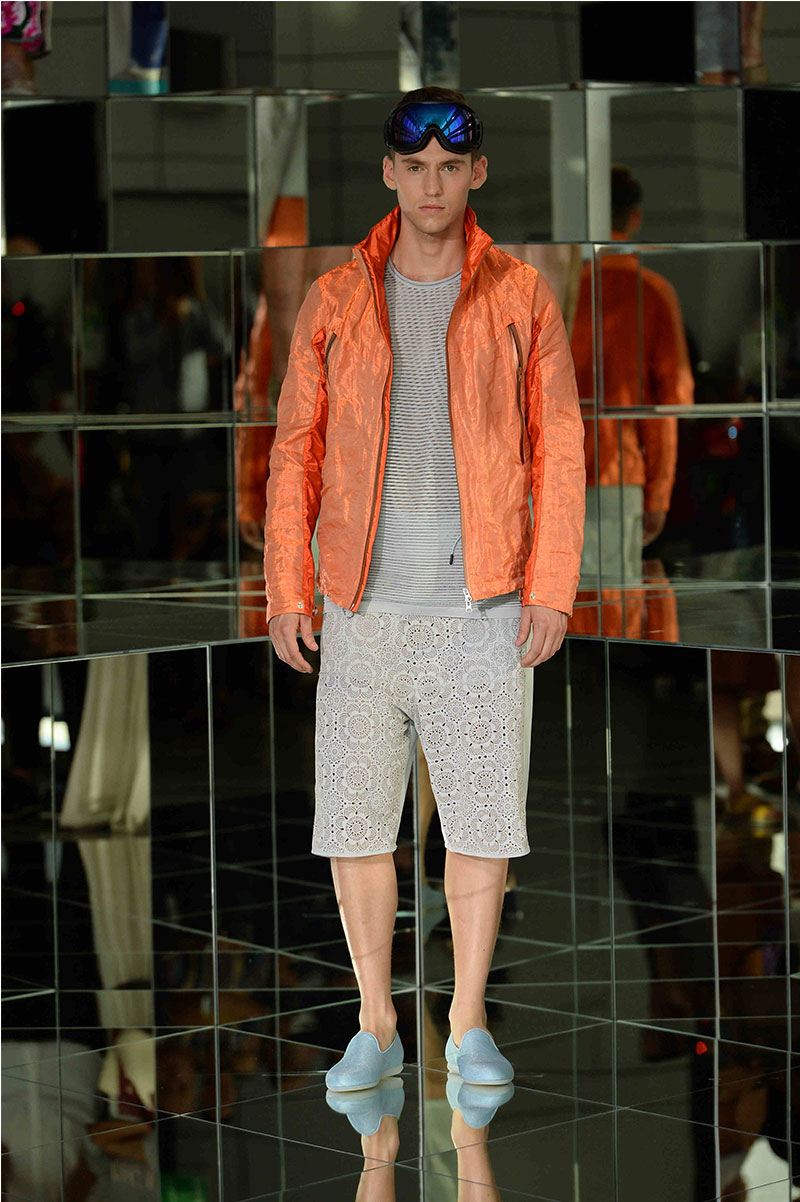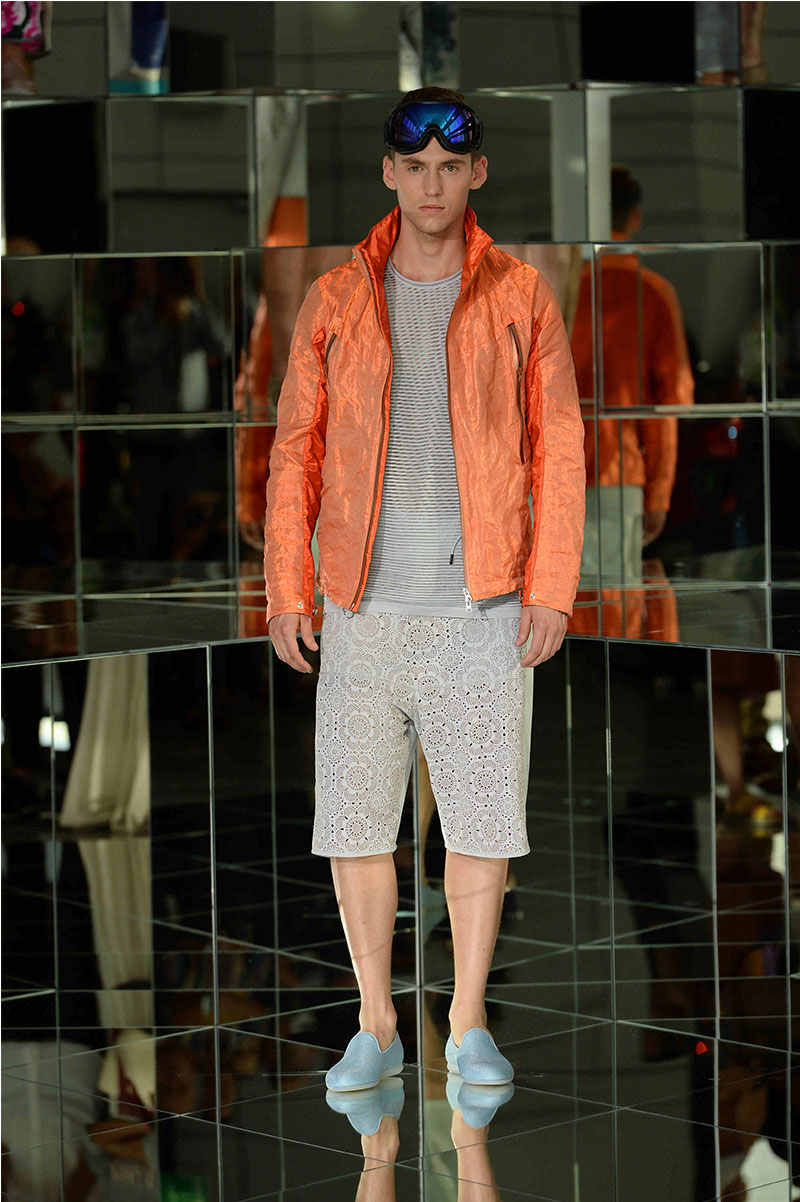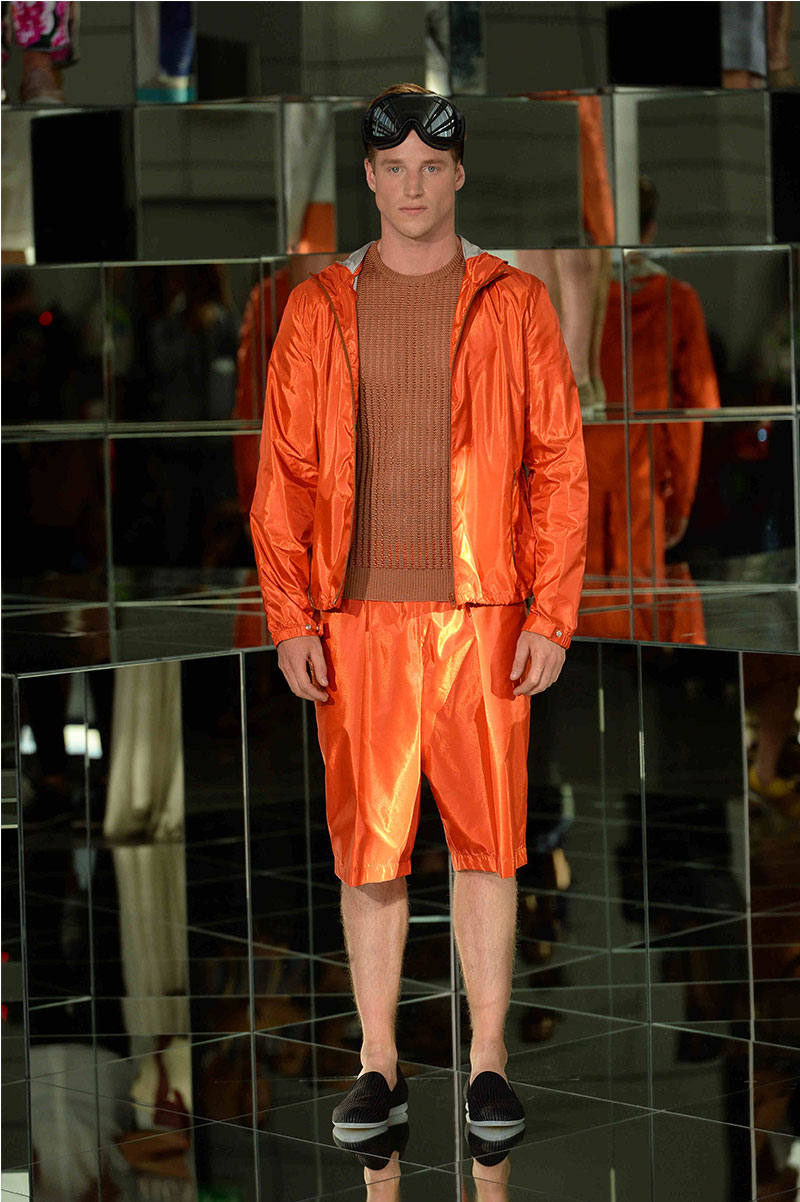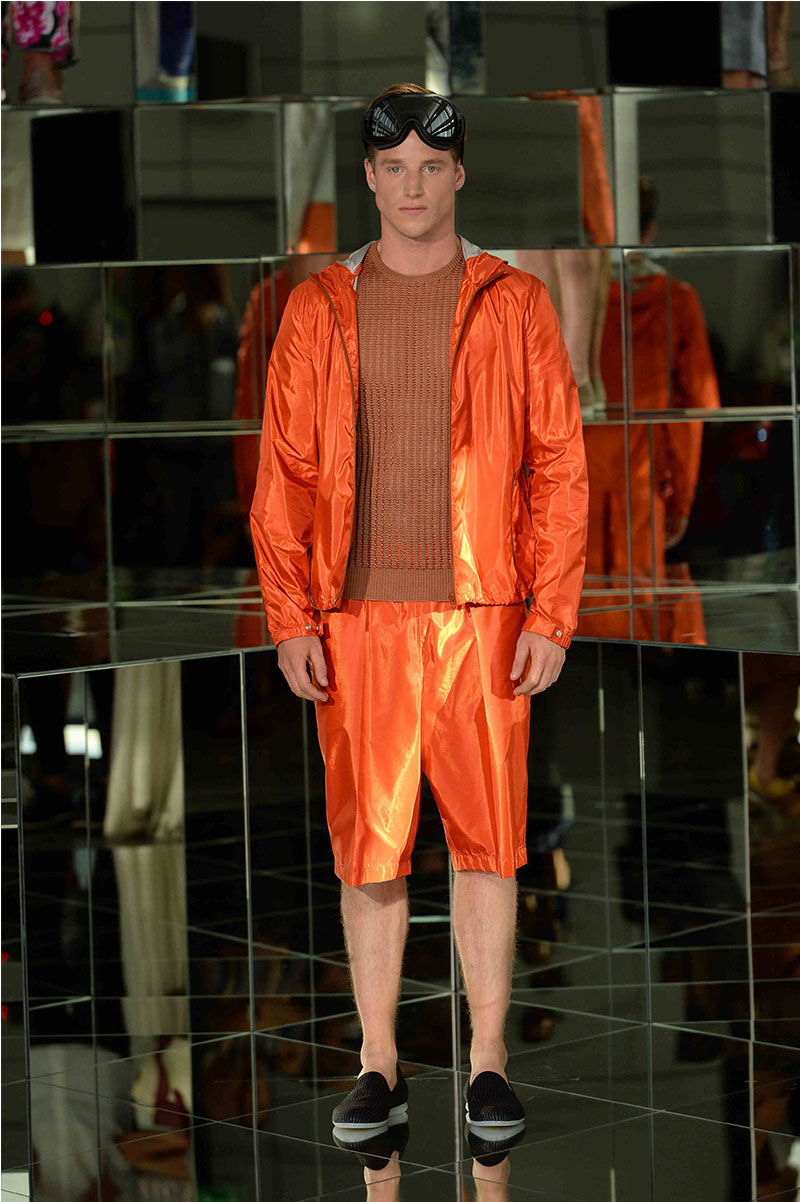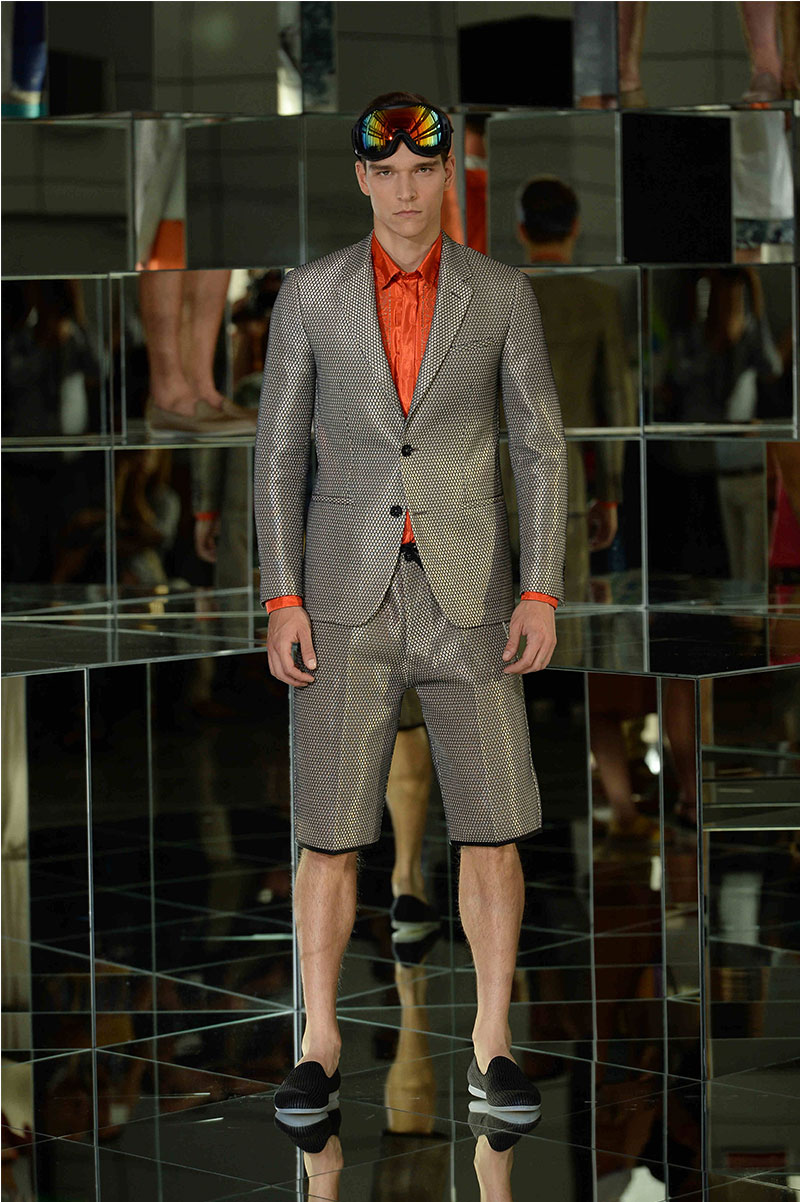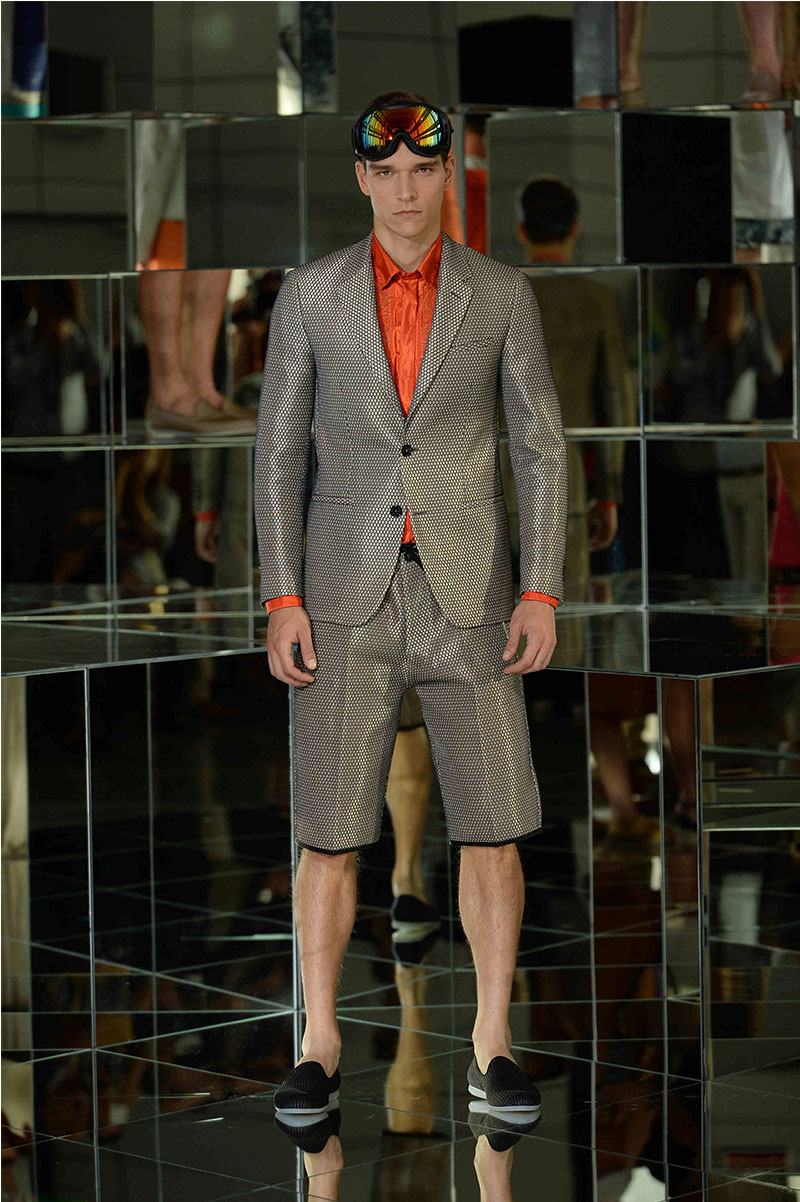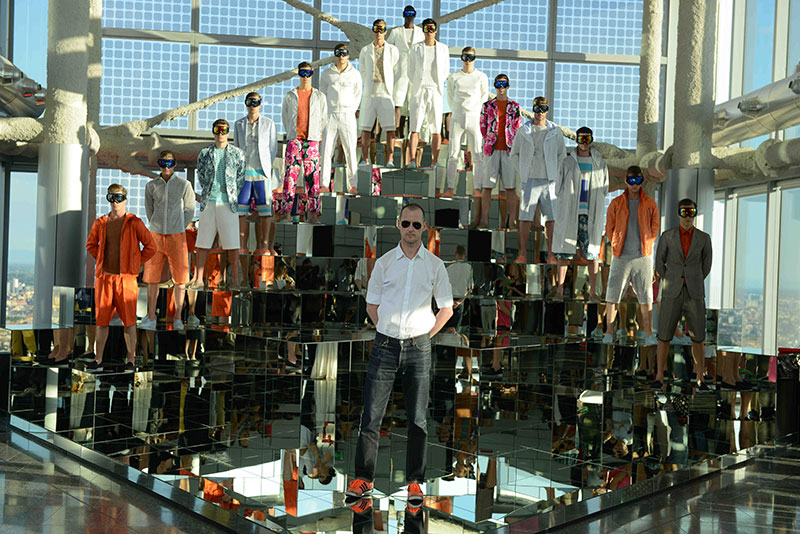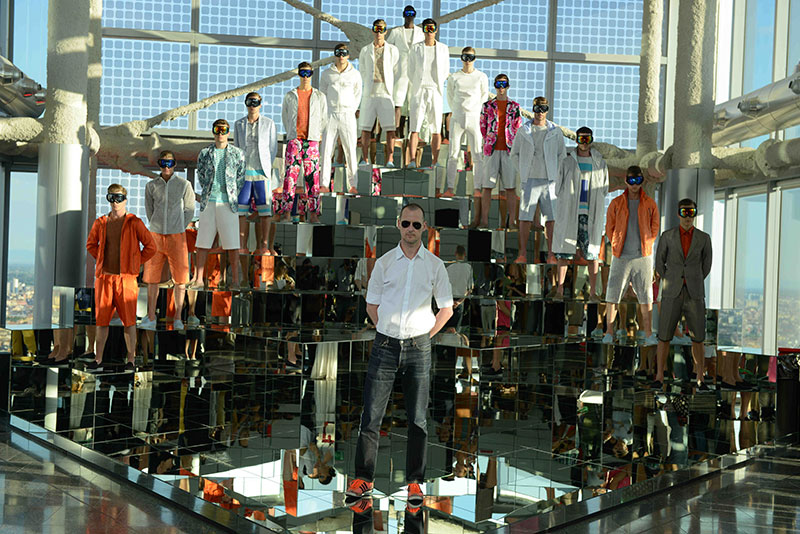 Dirk Bikkembergs substitutes the catwalk, envisages a specific installation and transforms architectural heights into a stage for its creations, which are permeated by a sophisticated metallic luminescence and sartorial transparencies.
The creative contrast between organic and technical, with voluptuous macro floral prints painted on extremely refined materials, is perceived amidst oversize volumes and fitted silhouettes.
Ultra-thin nylon, interwoven with aluminium threads, simulates crinkled paper on a feather light, icy grey maxi windbreaker with kimono sleeves and high-tech details, including a zip hidden beneath contrasting, light reflecting ribbons.
The visual richness of the graphics, such as flowers inspired by opulent damask patterns recreated on transparent organza for the superlight down padded bomber jacket, come to life on shiny and opaque jacquard motifs.
The three-dimensional mesh of the t-shirt blouse, featuring see-through workmanship, is highlighted in the metallic hues of bronze and lead. Whilst cold, metropolitan hues are interrupted by explosions of bright, intense colours, such as fuchsia or green.
Flowing sport-couture sensations, iridescent and opalescent like oneiric memories, are infused into the contemporary style of Dirk Bikkembergs by the Creative Director Hamish Morrow.