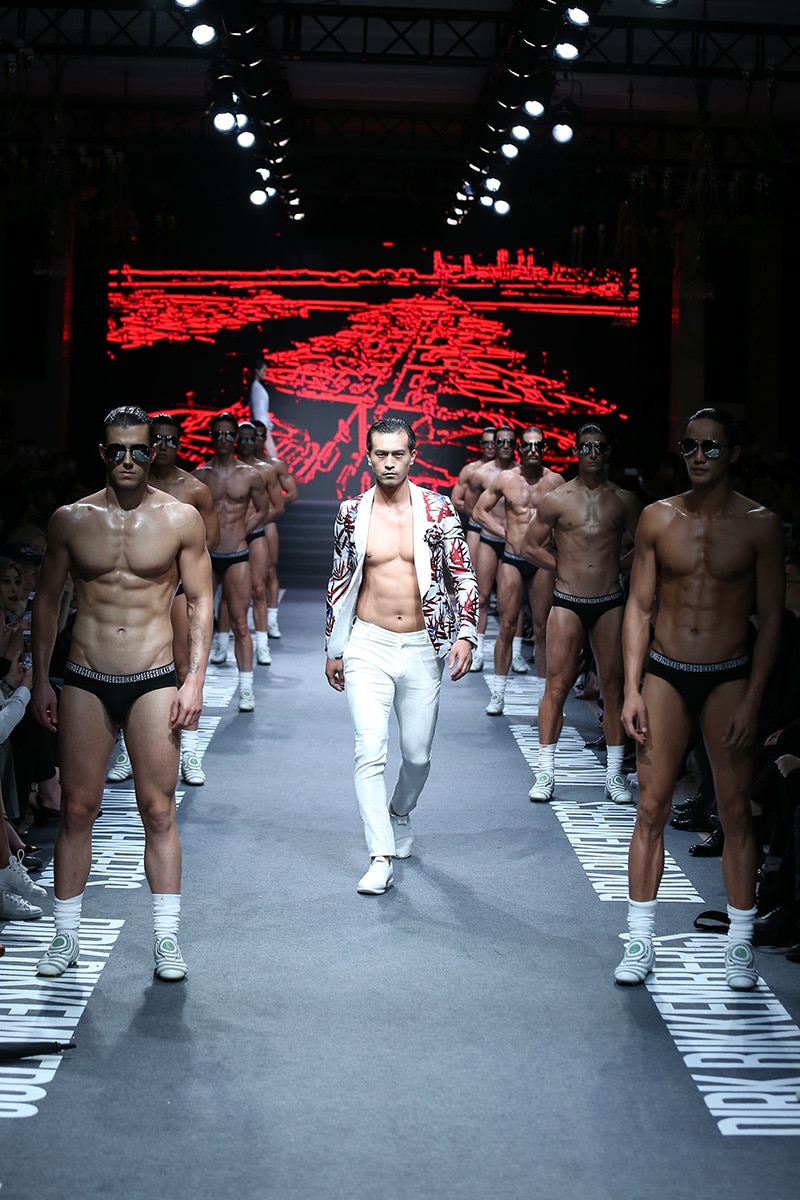 Dirk Bikkembergs presented its latest collection in Shanghai.
Imagine browsing a family album: a sequence of images, each an expression of a moment and emotion. This is the story of Dirk Bikkembergs, the protagonist of an anthological show presenting the maison's aesthetic cornerstones.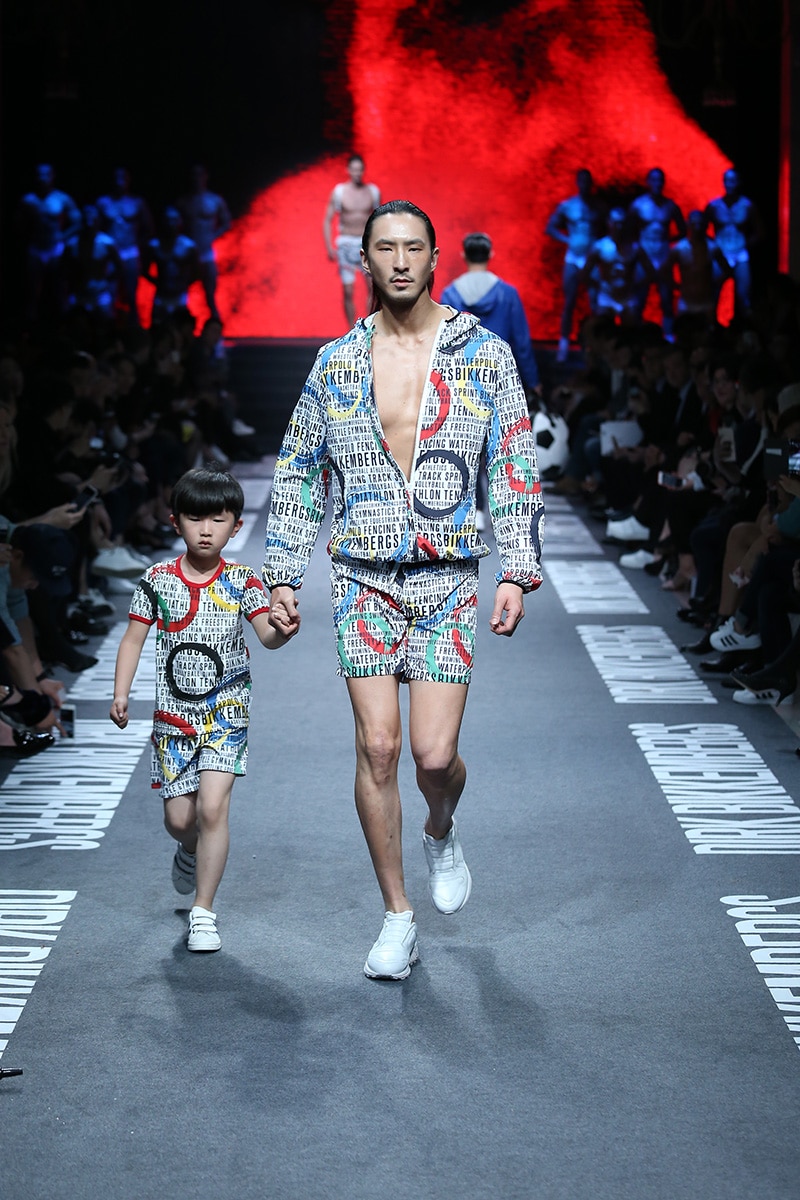 The story is divided into 4 chapters, each exalting the predominant characters of a unique and recognizable DNA and identity:
ICON
Strong colors, nuances and chromatic accents…and the logo, front and center: iconic pieces and must-haves of the Dirk Bikkembergs wardrobe are featured.
SPORT COUTURE
The encounter of the two souls of Dirk Bikkembergs, a pioneer in Sport Couture, highlighting physicality, stylistic influences, and a glamorous touch.
EXOTIC
Continuous research and experimentation: the exotic motifs inspiring collection after collection have returned, along with unexpected geometric patterns and prints.
DARK SIDE
It's leather mania! The must-have material of the Dirk Bikkembergs man is leather, perfect for the metropolitan biker. Several of the maison's iconic pieces take the stage.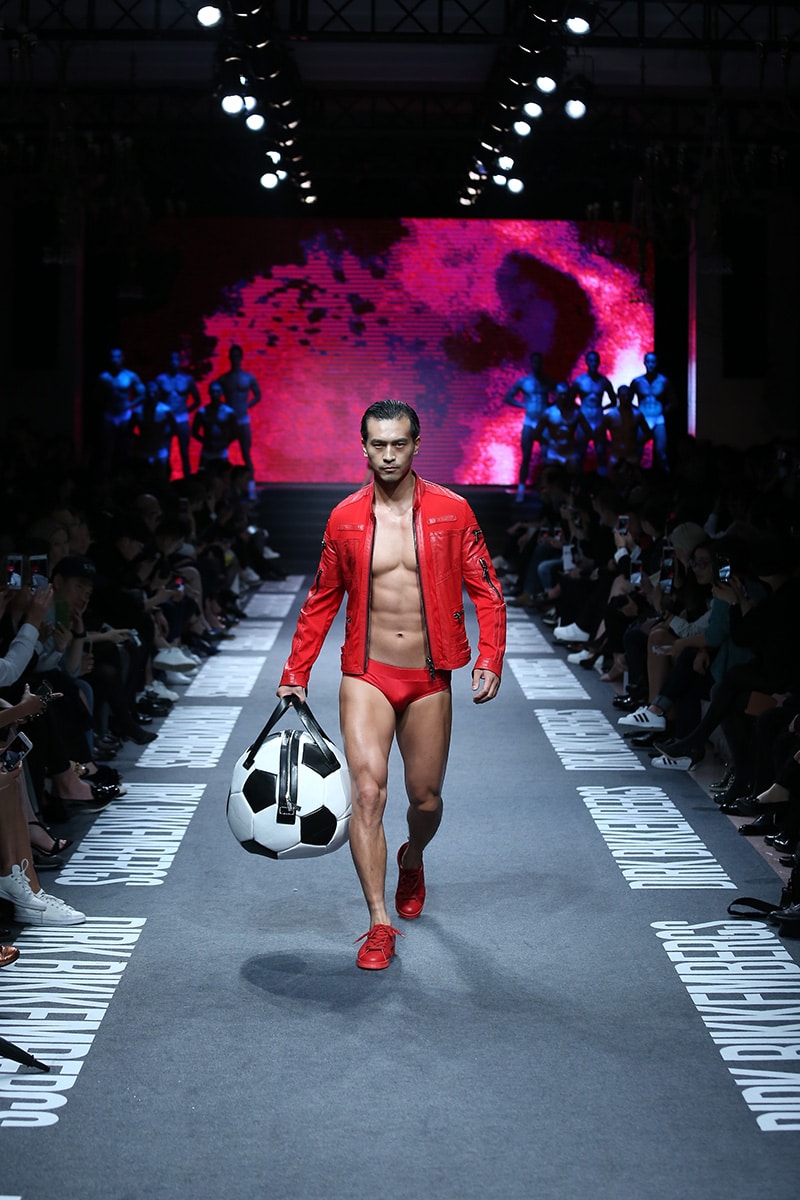 The spotlight shines on a triumphant march with a set design featuring human statues in underwear and soccer shoes. It is not a self-celebratory gesture, but a photographic sequence of a stylistic journey that revolutionized the approach to male physicality and fashion rules for men.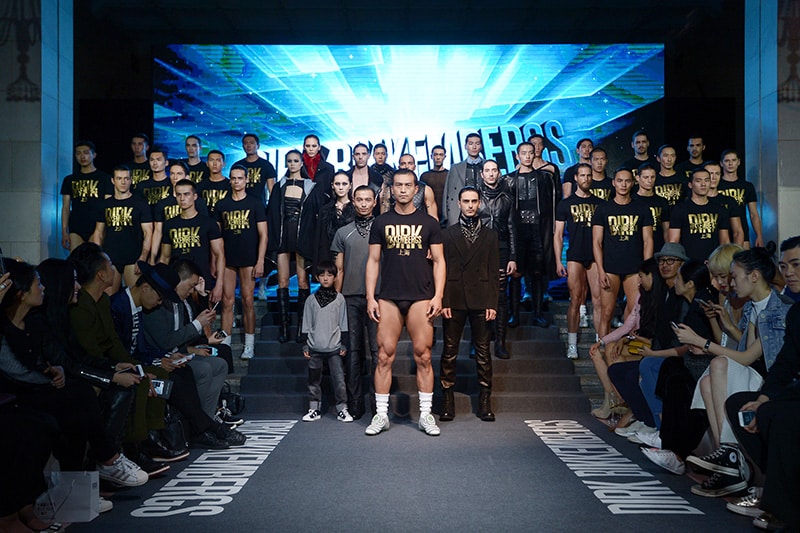 In the finale, a group of athletes entering the scene and greeting the public will wear T-shirts specially created for this event.