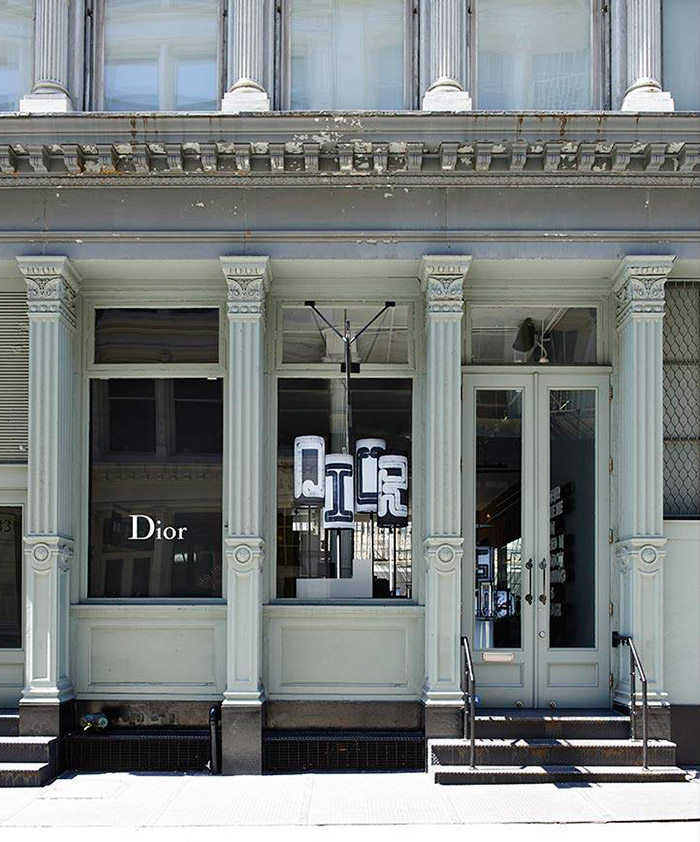 Fresh on the heels of its Fall/Winter 2014 show in Shanghai, Dior Homme presented its Fall 2014 pre-collection in its Soho, New York boutique this past week. The Paris-based design house, under the direction of Kris Van Assche, Dior Homme's artistic director, has been focusing an increased amount of attention on the two collections between its major ones, Fall/Winter and Spring/Summer. You may recall that Van Assche, sensing the growing importance of these pre-collections in the world of menswear, turned his focus to the in-between collections, debuting the house's "Spring" collection (as distinct from Spring/Summer) this past fall via a lookbook and video and a subsequent installation in the brand's Omotesando, Japan store in November. Of the house's additional collections, Van Assche told Style.com late last year: "I understood the need for four independent, freestanding collections a year. We have now started calling these in-between collections Spring and Autumn."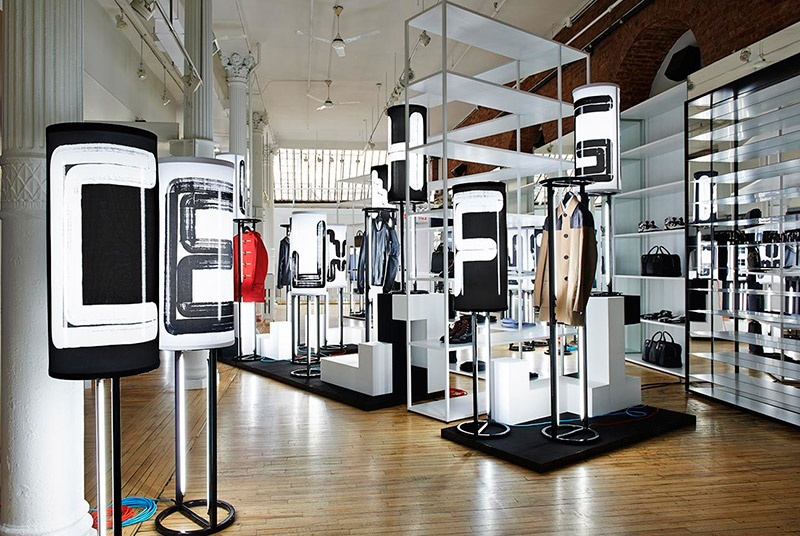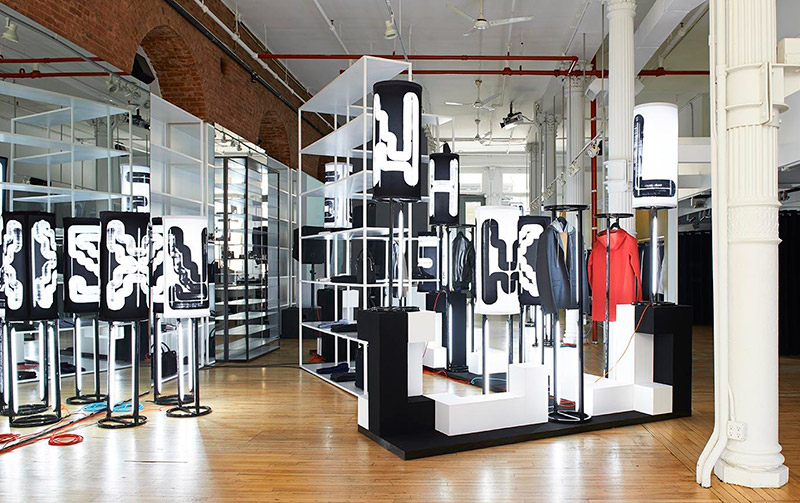 Van Assche's artist-inspired "Autumn" collection (more commonly referred to by other houses as Pre-Fall), which consists of 20 full looks – blazers, a leather biker jacket, a bright red duffle coat, some knits, the typical "art student" narrow black jeans (his words, not mine), and, of course, black combat boots – was arguably a bit more than a collection to fill the space for devoted Dior Homme buyers between the main season collections, and it was intentional. According to the designer, "It is no longer like a pre-collection; it's a freestanding collection with its own story." That story, one that revolves around an art student from Van Assche's native Antwerp, was complemented by well, what else? Art. An installation, in fact, by Parisian artist and graphic design duo M/M, made up of Michael Amzalag and Mathias Augustyniak (favorites of everyone from Kanye West and Björk to French Vogue and Nicolas Ghesquière), specifically designed for the event, marking the trio's third partnership for Dior Homme.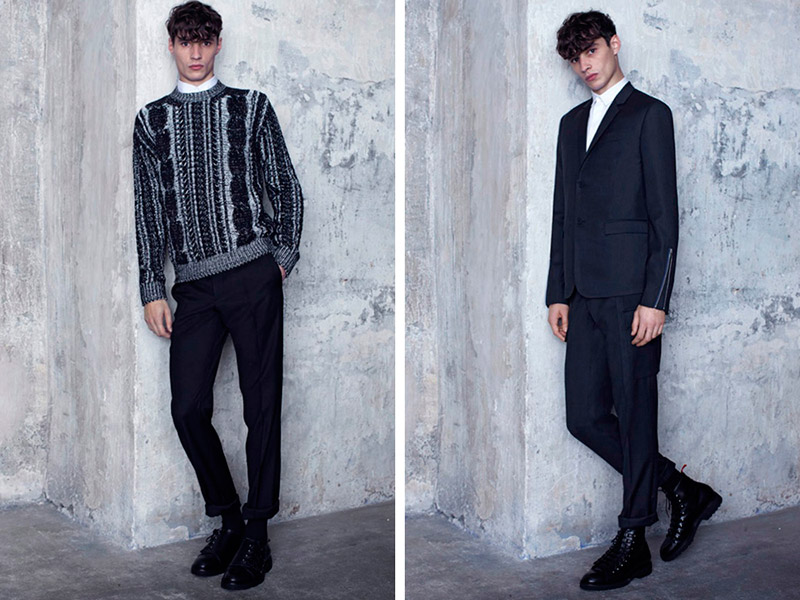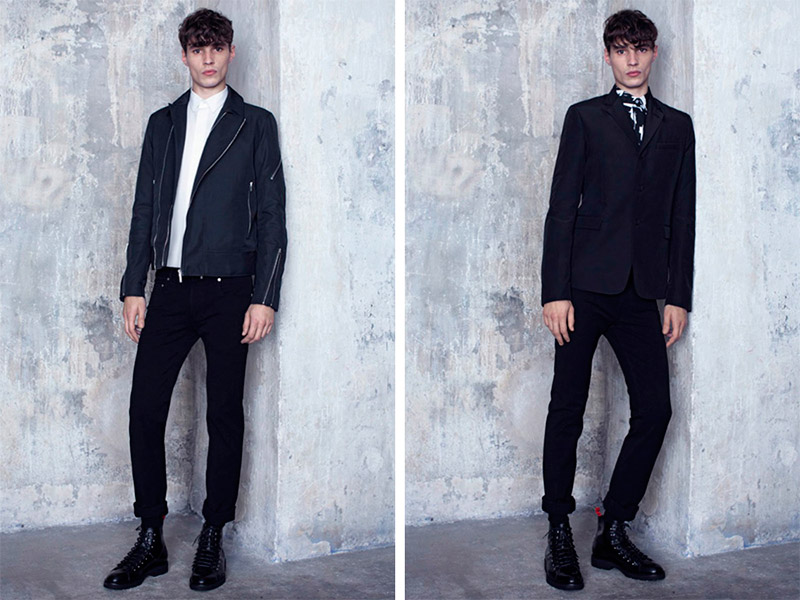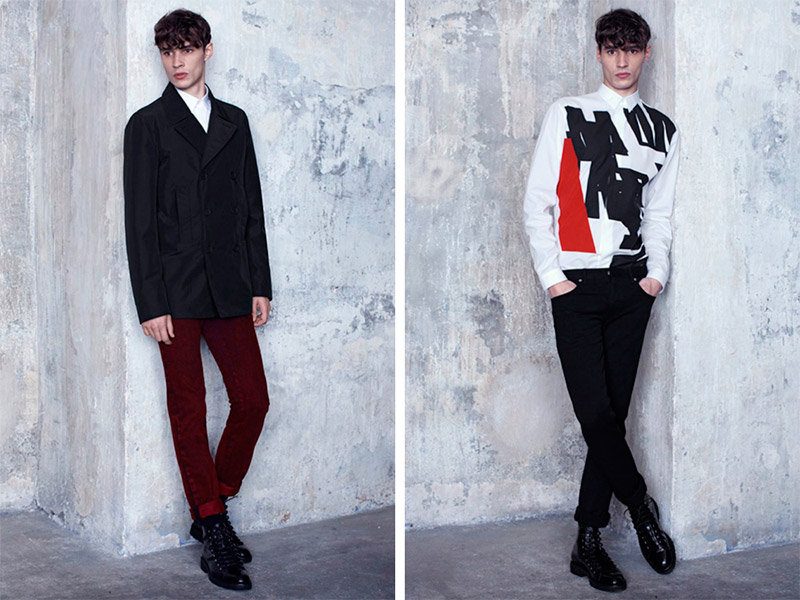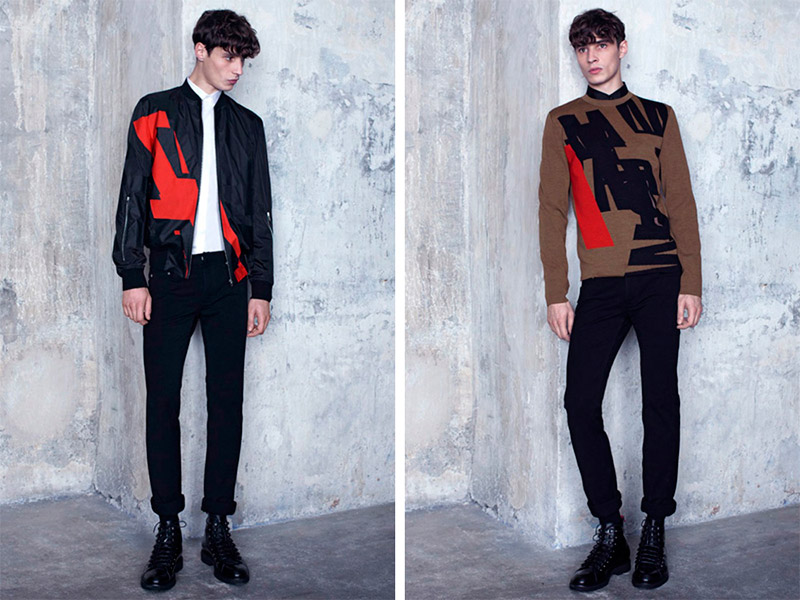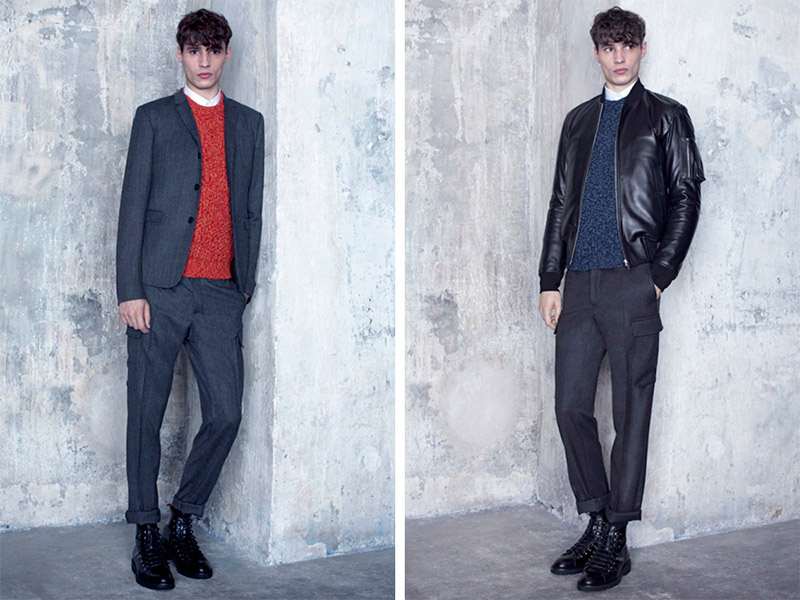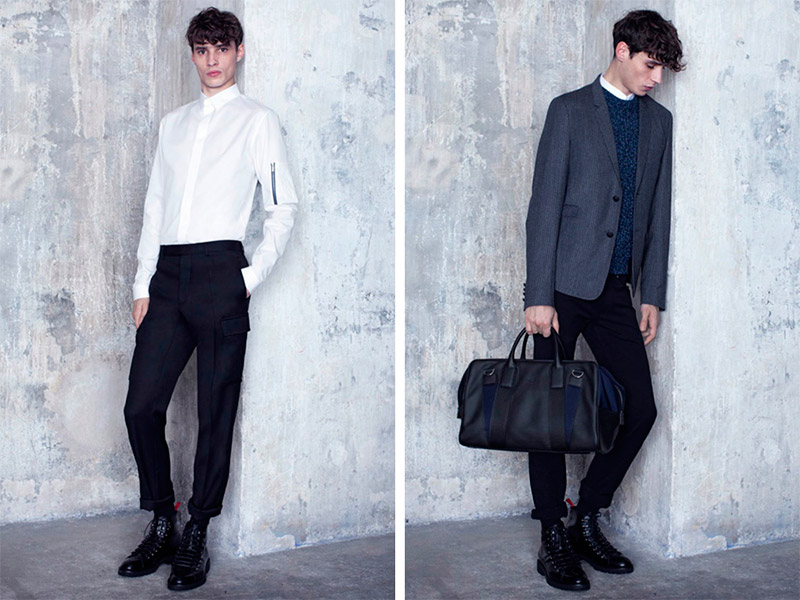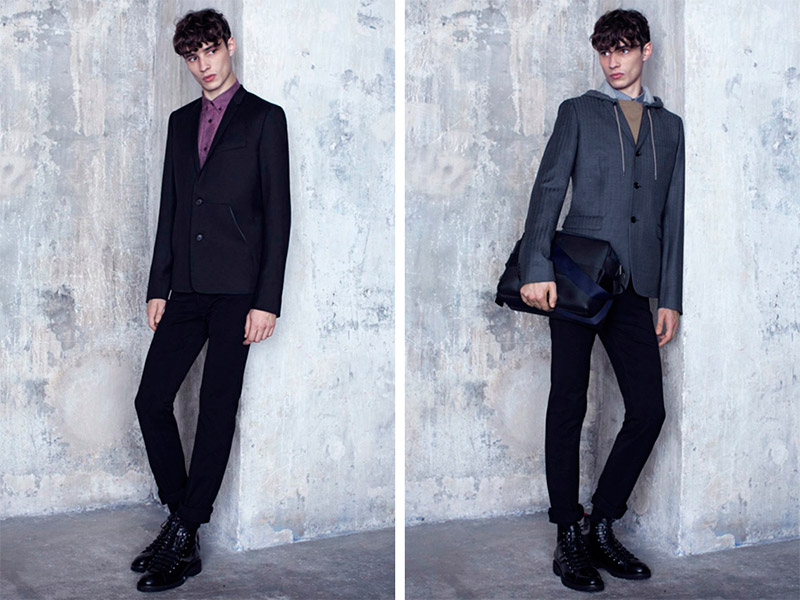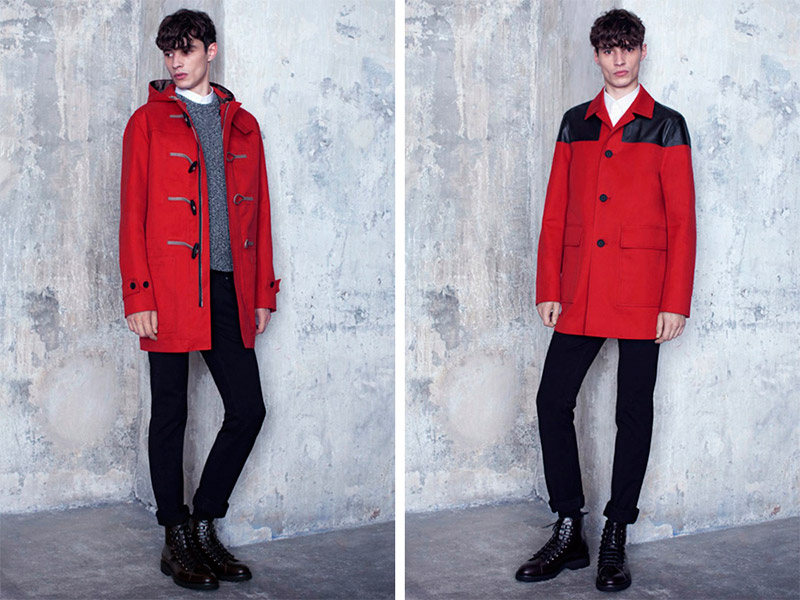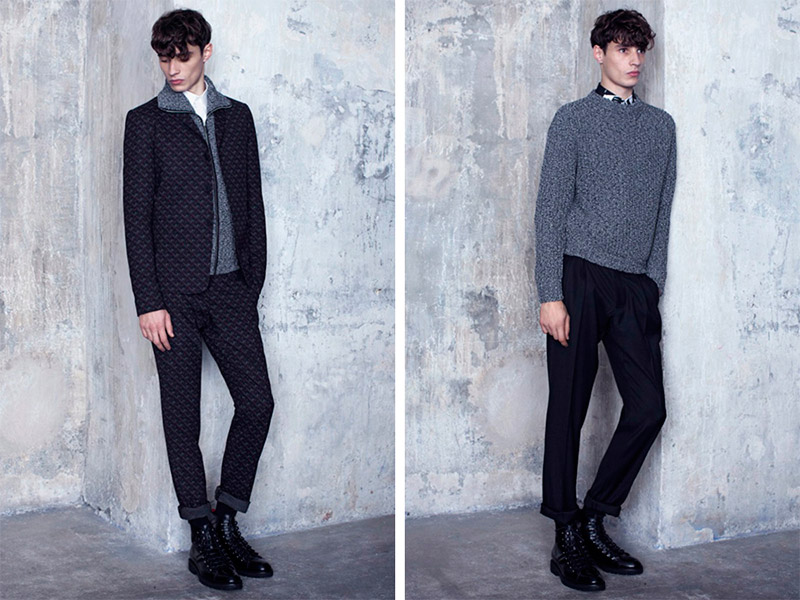 While this may seems like a lot of fuss for a pre-collection (ones that the vast majority of brands do not even release an ad campaign for), but it actually makes quite a bit of sense. With brands, particularly big houses, such as Prada and Saint Laurent and even affordable luxury brands, Michael Kors, beginning to bank on menswear, it is a smart move to play up these "in-between" collections, as they, often-times sell and sell in a big way. It is no secret that the menswear market is growing at a pace far more rapid pace that its female equivalent. The demand is certainly there, and it would be surprising if more brands do not start emphasizing their menswear strengths, including the more wearable, often, more sellable pre-collections.