After an impeccable pre-fall showcase in Cairo with the Great Pyramids of Giza as the backdrop, Dior returned to Paris for Men's Fashion Week having just announced Jimin of K-pop superstar group BTS announced as the new global ambassador. Outside screaming fans tried to catch a glimpse of the star. Inside was all black as if walking into an immersive screening room. Rather than lights coming up, the screen a lit with Robert Pattinson and Gwendoline Christie reciting T.S. Eliot's melancholic poem on the wall length floor to ceiling high screens made up of an audience that included David and Cruz Beckham, Eddie Redmayne, J-Hope of BTS, Baptise Giabiconi, J Balvin, and of course actor Robert Pattinson who has collaborated for many years with the brand.
For Fall Winter 2023, it was about renewal while Kim Jones drew inspiration from both the literary motifs T. S. Eliot and living. Kim Jones explained "The cycle of a fashion house is about regeneration and rejuvenation, just like the cycle of fashion itself. There is always something of the past in the present and future and Dior is no different. In this collection, We wanted to look at the regeneration of the house after the death of Mr. Dior, and its rejuvenation with Yves Saint Laurent – his chosen heir – drawing a parallel in literature, through imagery and themes in The Waste Land. It's where an old world meets a new one, in change and flux."
The spirit of Yves Saint Laurent was throughout the collection, bringing fluidity and movement. Yves was only 21 when he took the reins at Dior, making him one of the youngest couturiers in history. 65 years ago Yves presented his debut collection for Dior and you could say that fashion changed once more. Today we say Jone's intertwines masculine with feminine, along with great British tailoring techniques, we got practical to outwear touches that streamlined formal and casual, softer silhouettes, and rain boots. Little statements like Yoon Ahn's brooches bring subtle elegant touch along with bags in vernis and bolder moods with 3D printed shoes.
This is not a complicated collection, with many beautiful knits in somber colours and pieces like the off-the-shoulder tailoring of masculine wool is still easy to wear. Skirts or kilts are hybridized and metamorphosed with shorts while some garments are taken directly from the archive, transposed, and transformed including the sailor top from Yves Saint Laurent's marine ensemble which also becomes an elongated fisherman's smock. Colours included greys, neutrals, and what I like to call "Dior Blue", but going along a workwear, fisherman theme it was the yellow slicker coat with unzipped vents and hats by Stephen Jones that brings the colour into transition for fall.

Take a look at the collection below: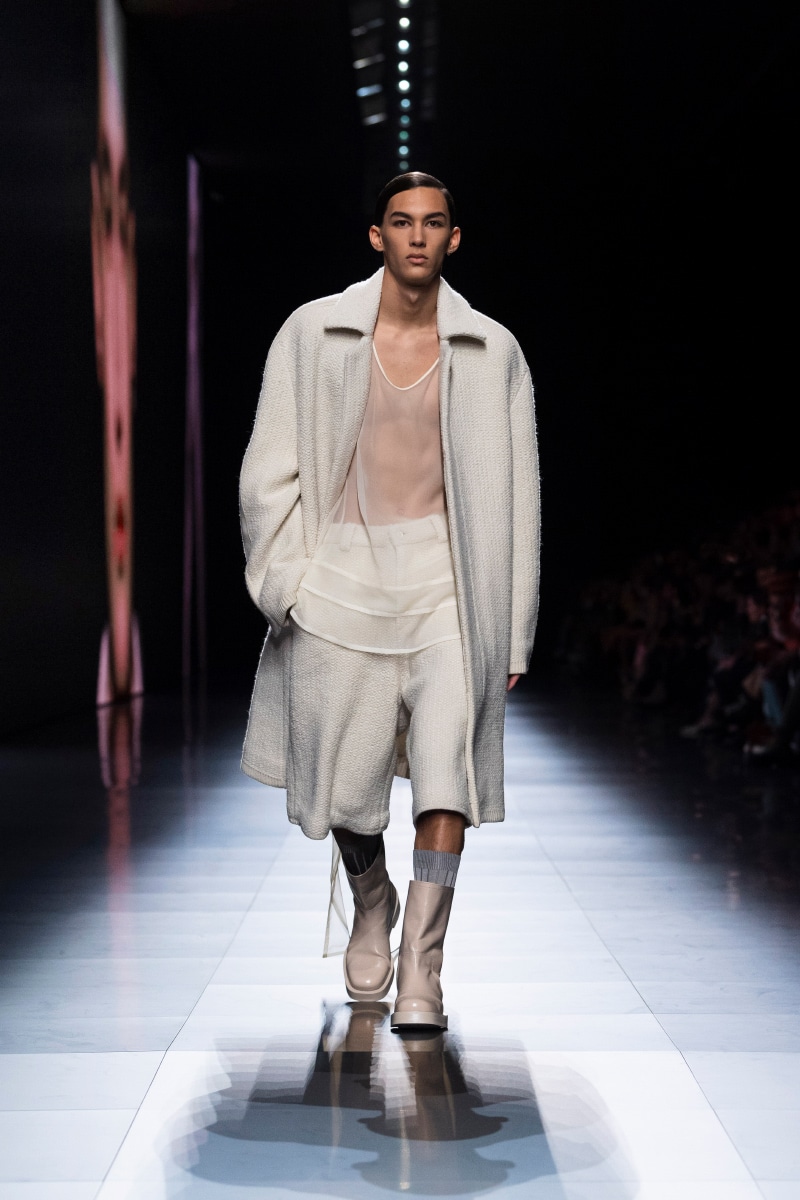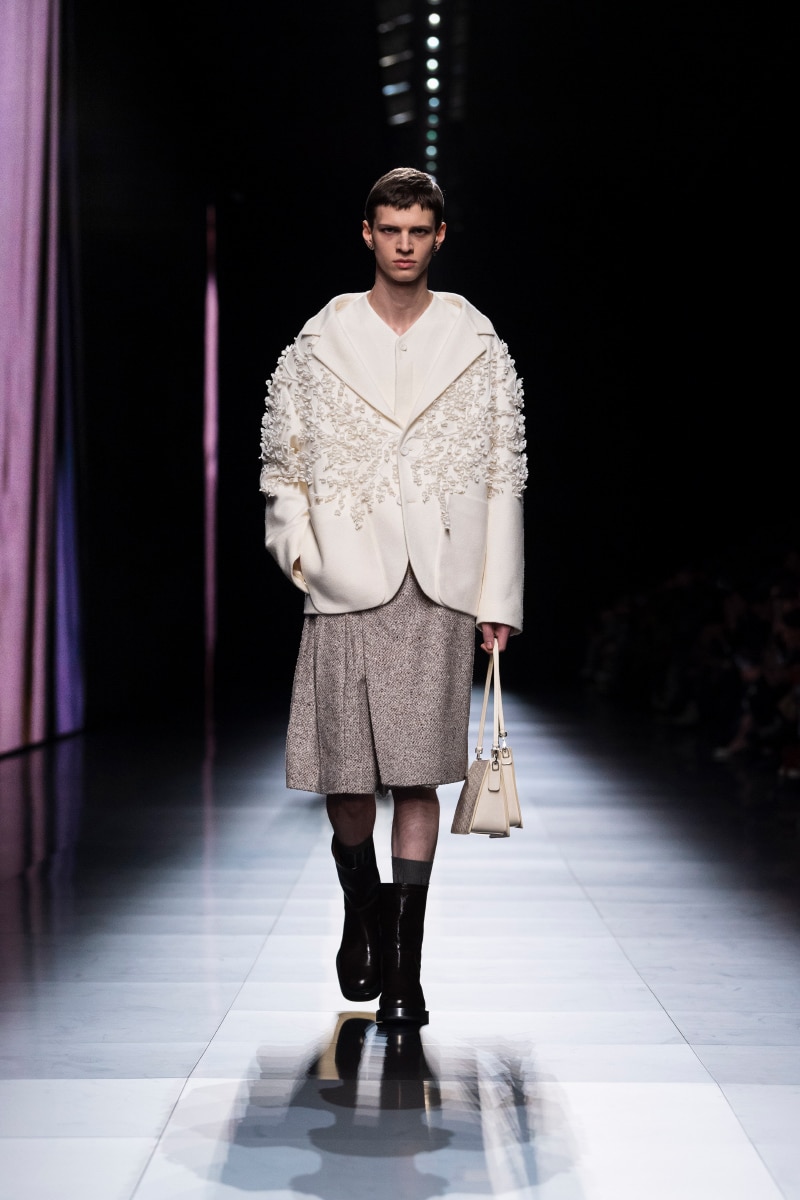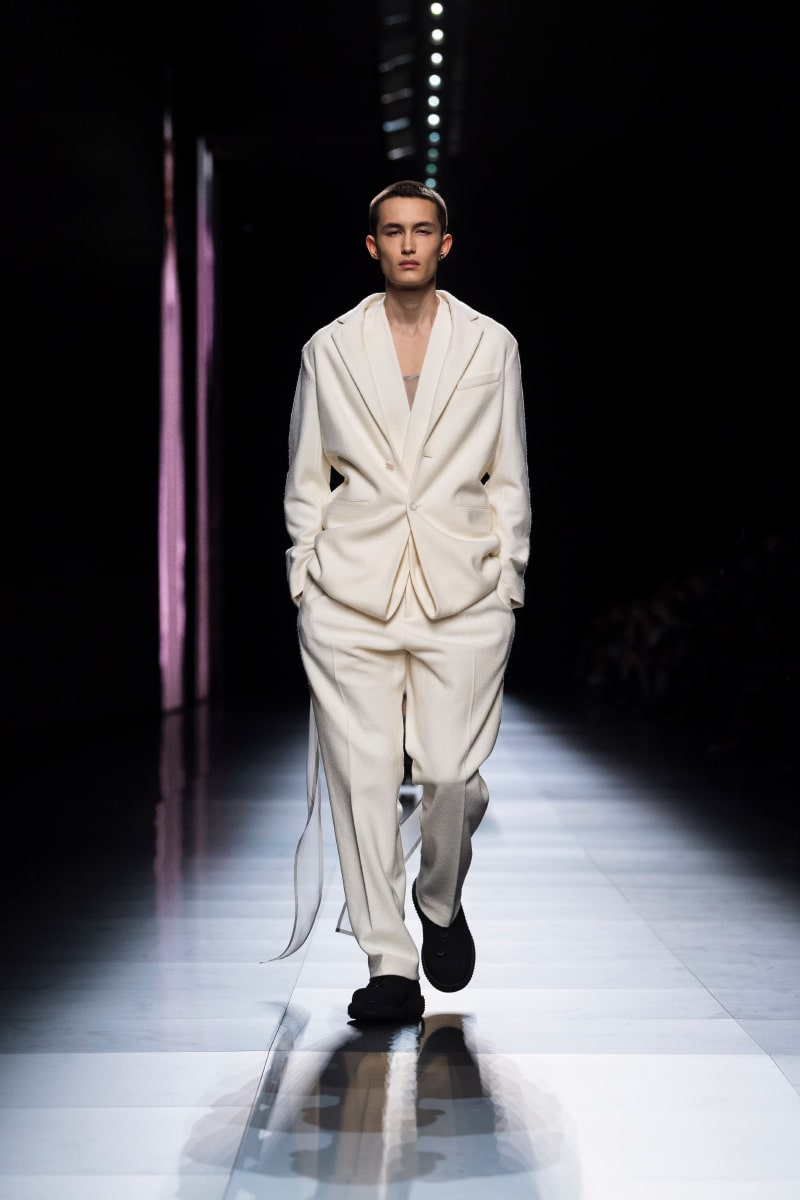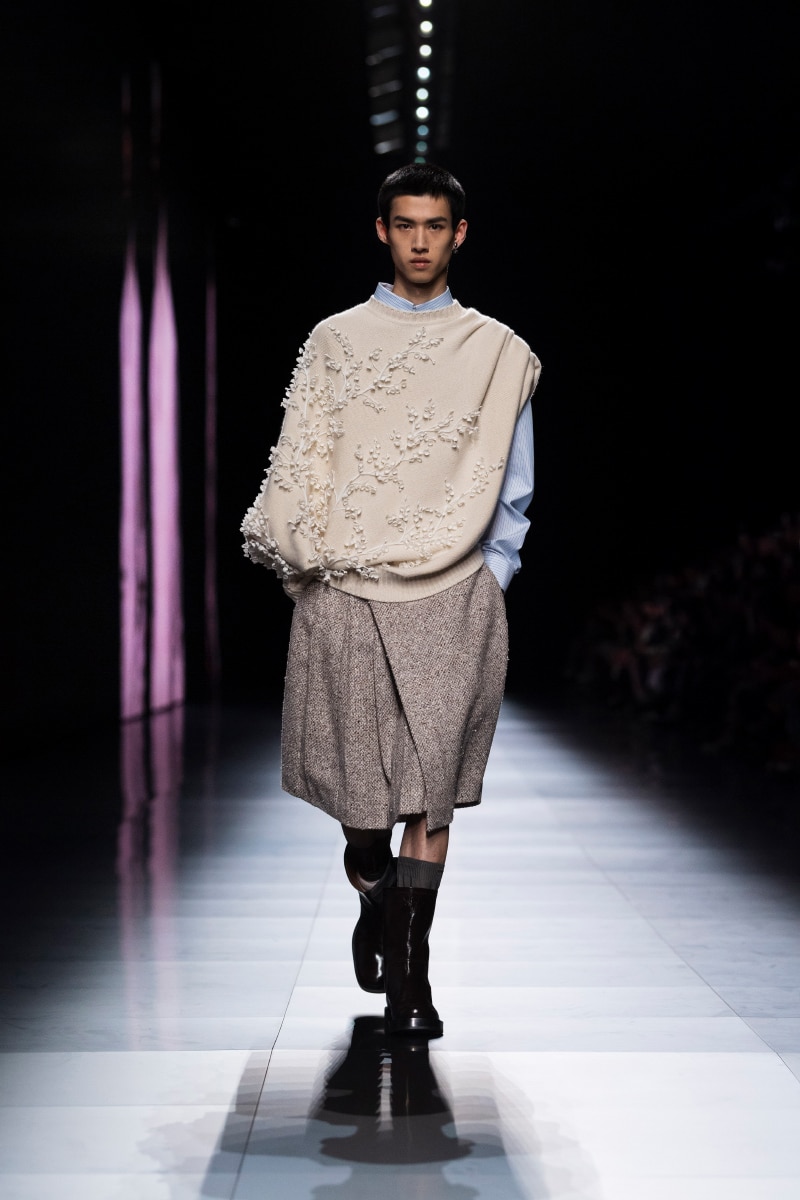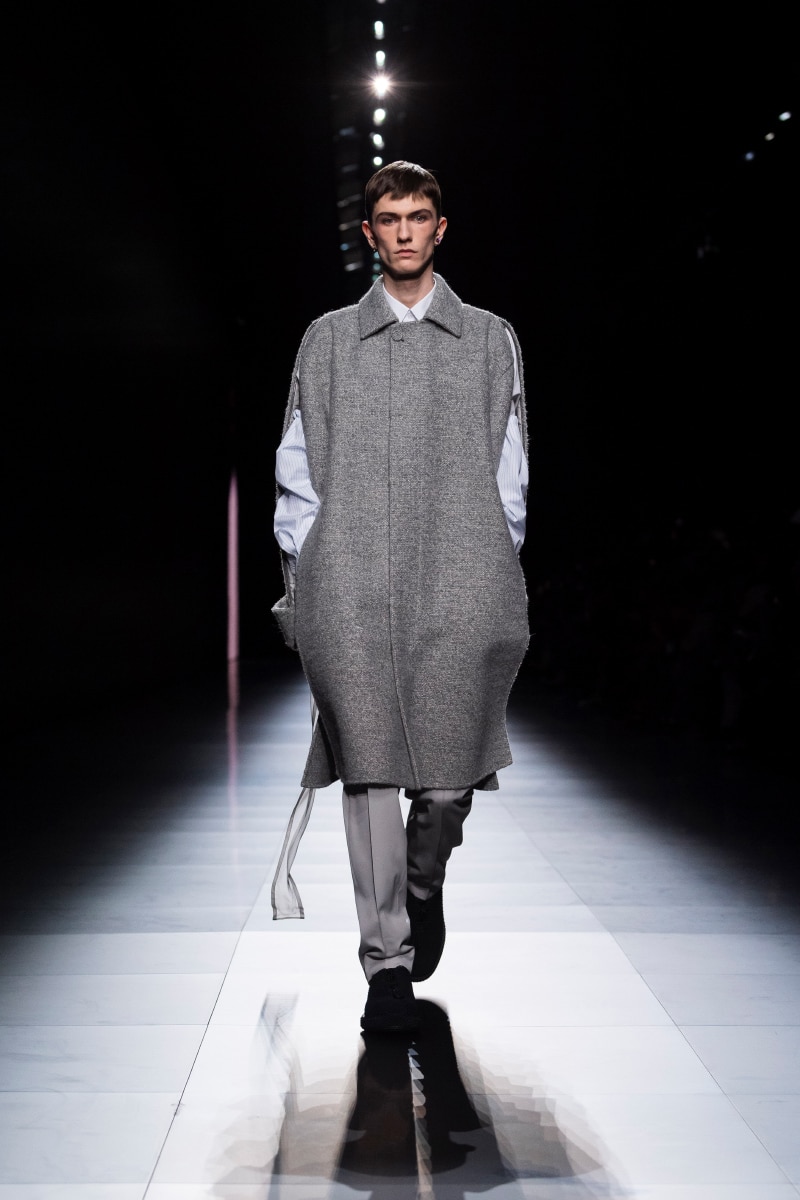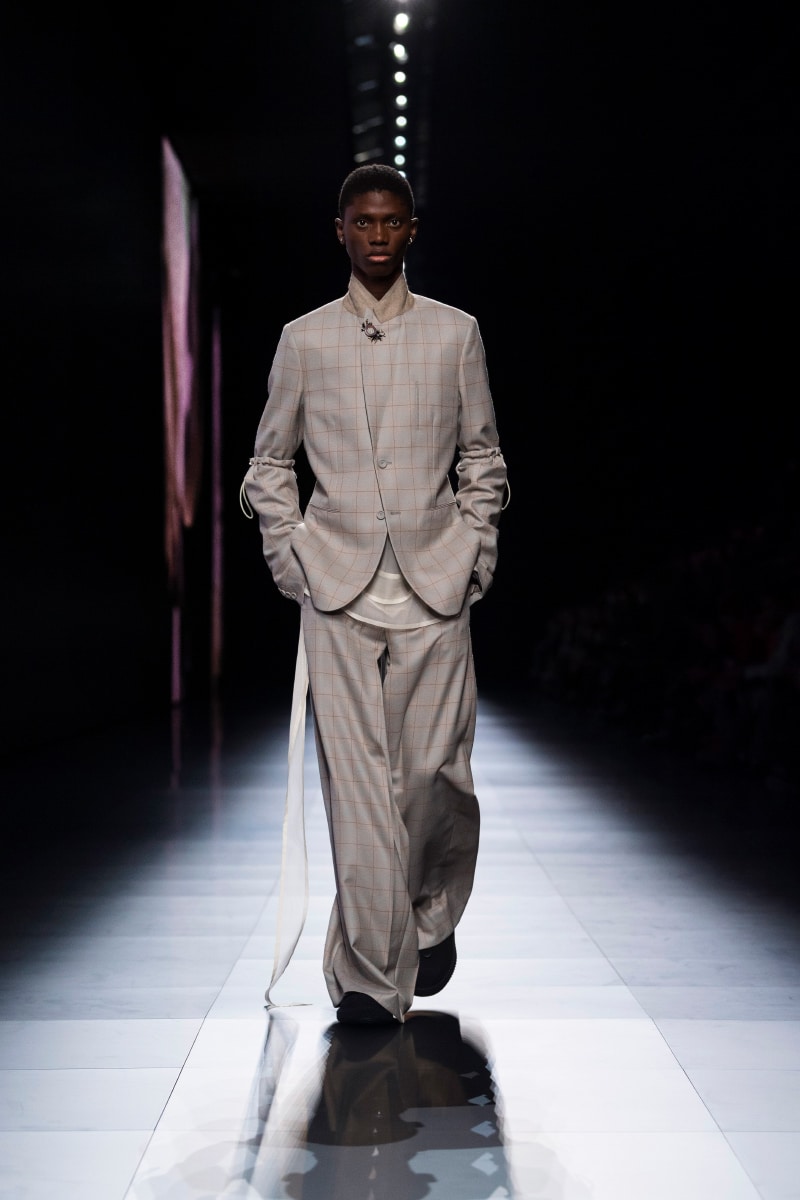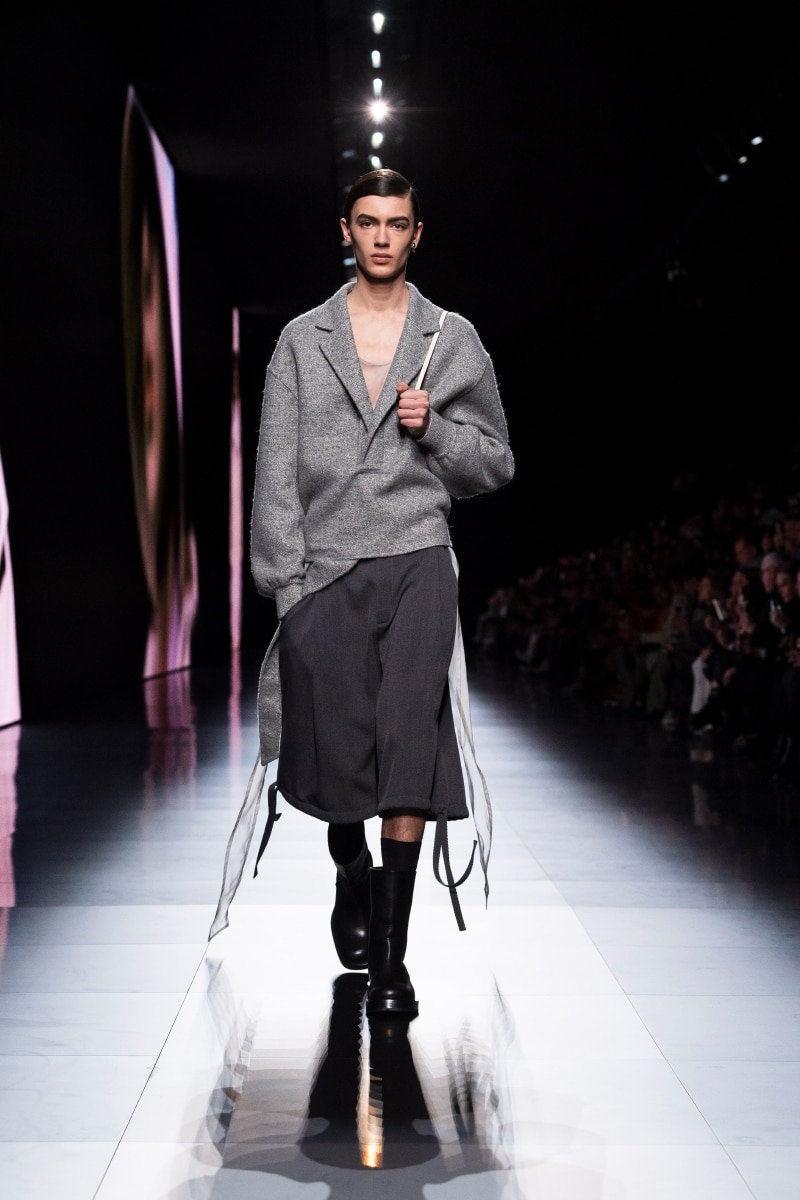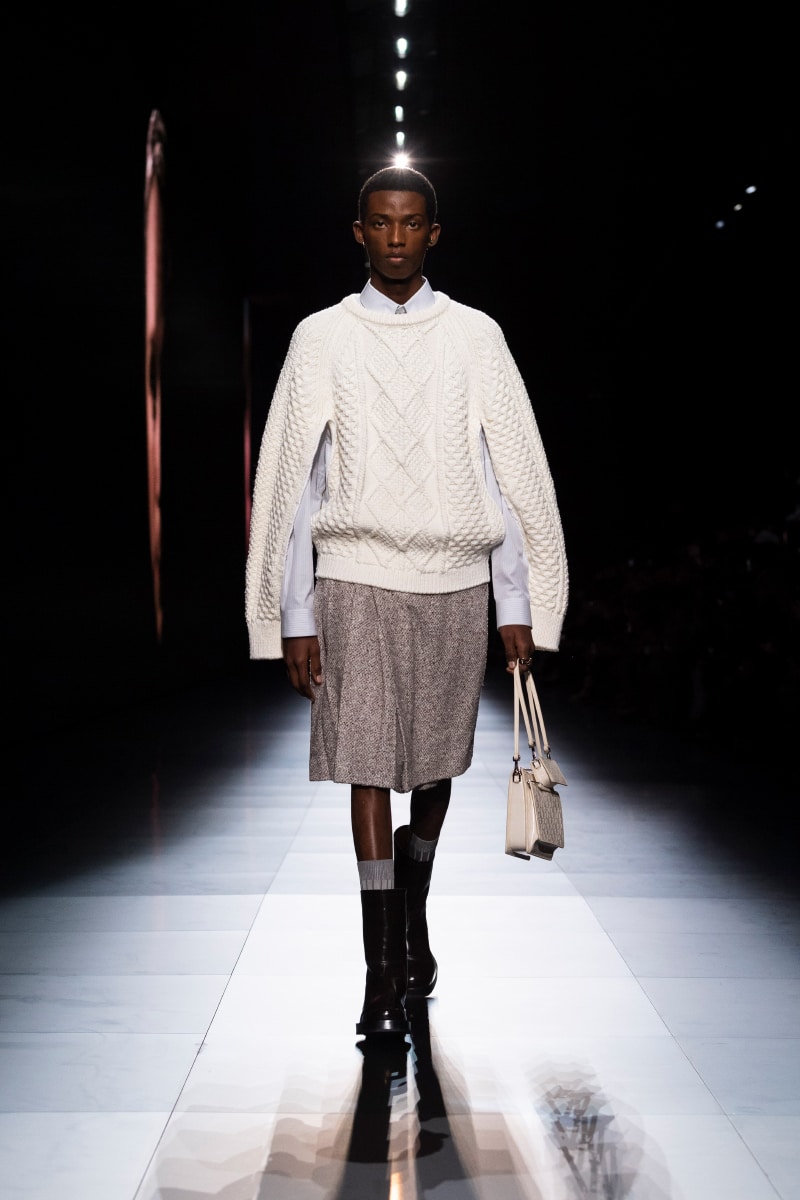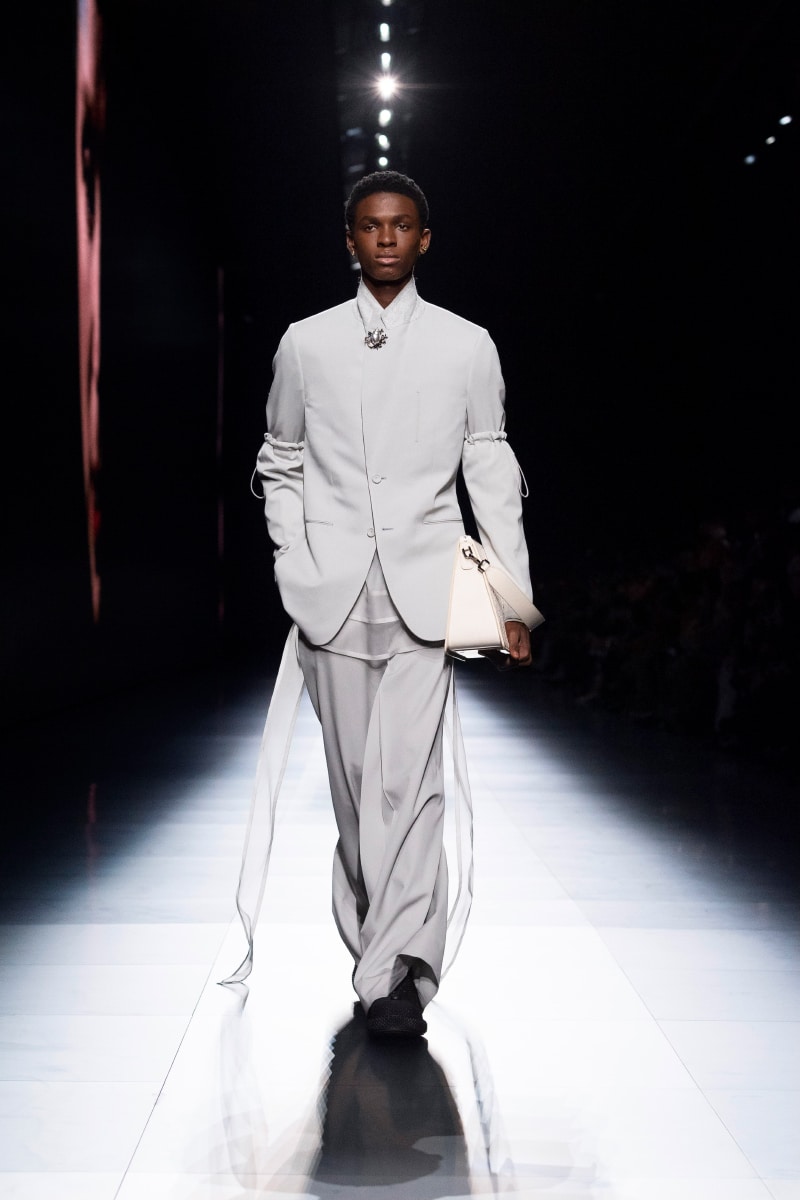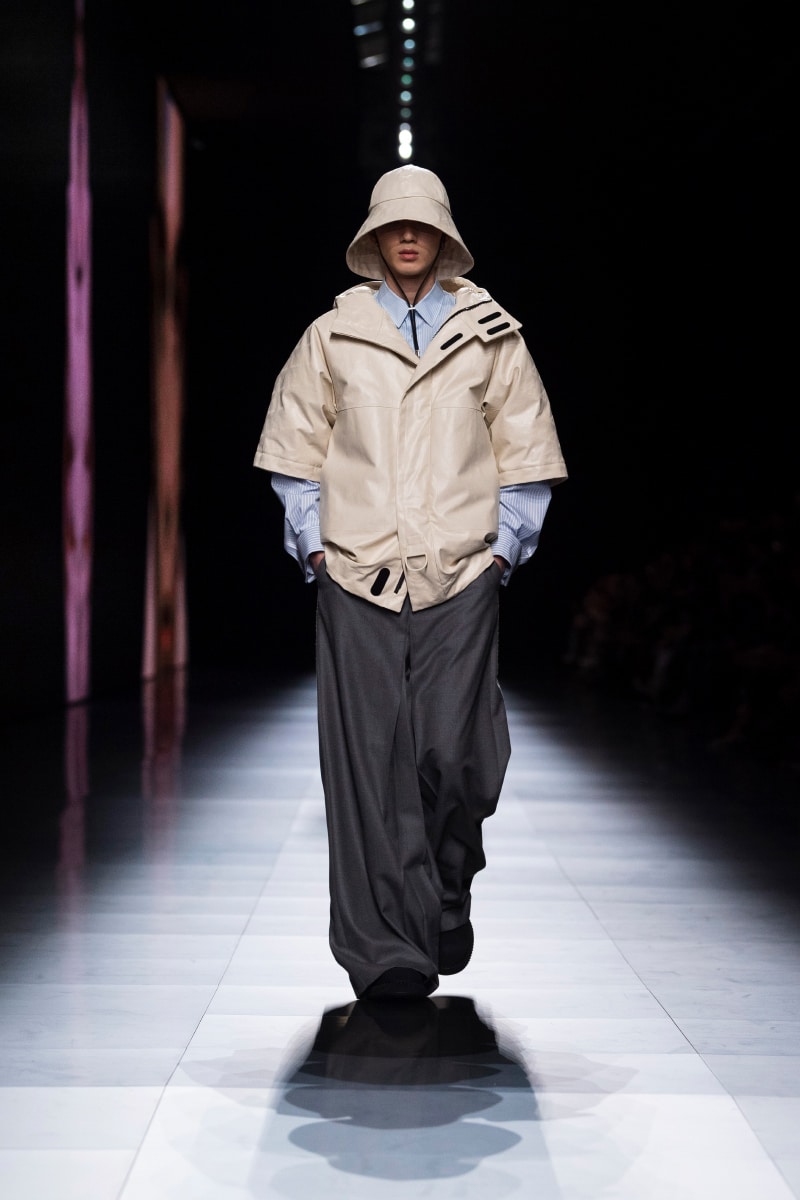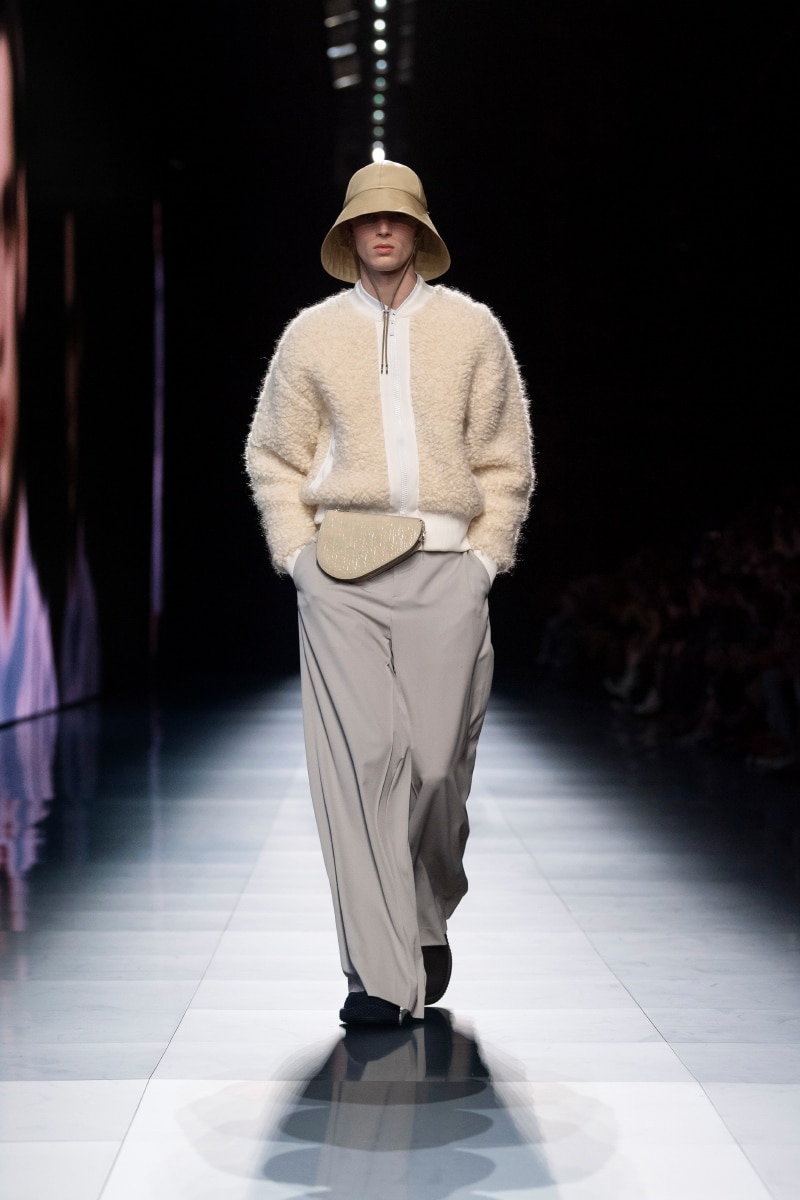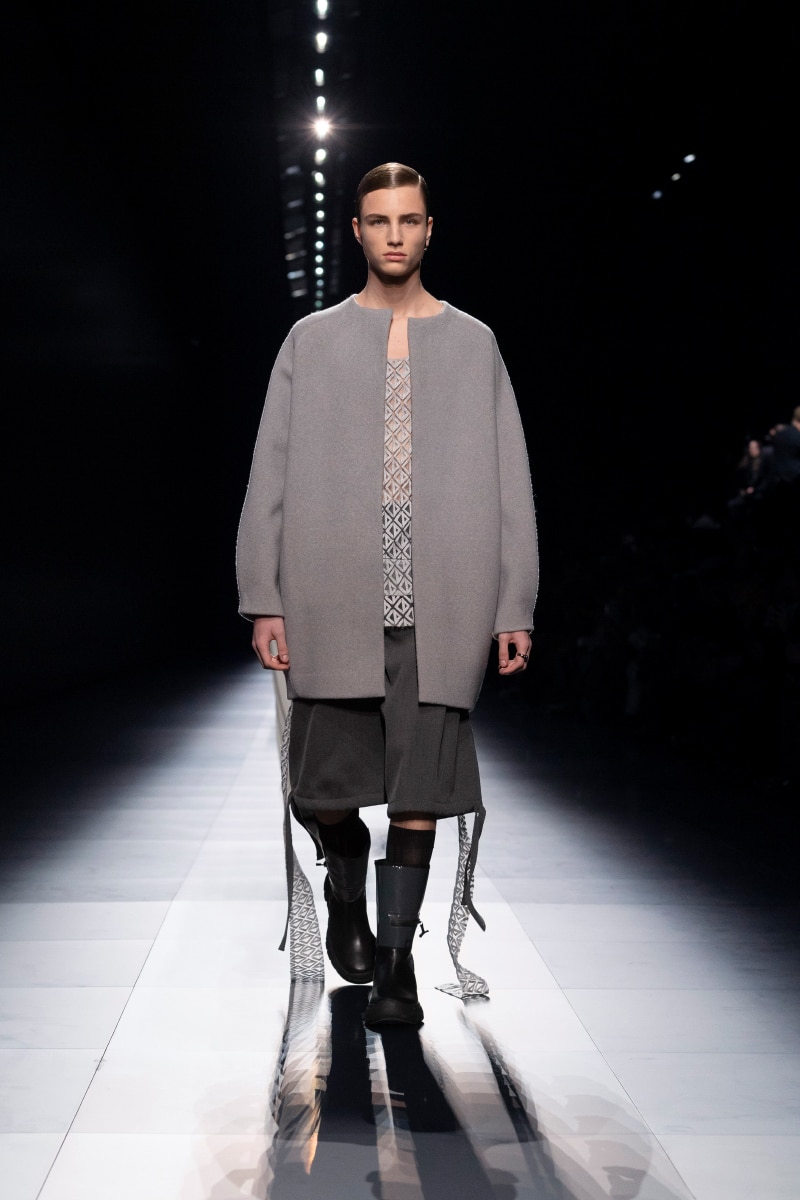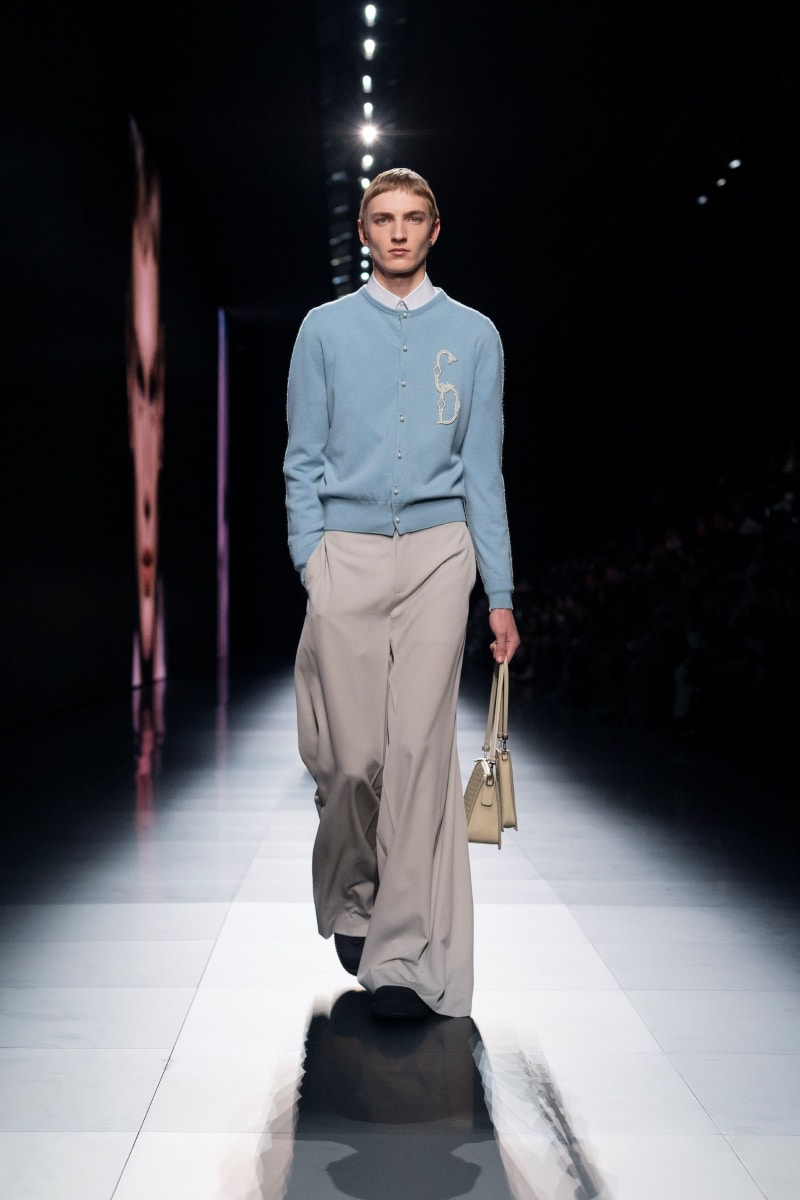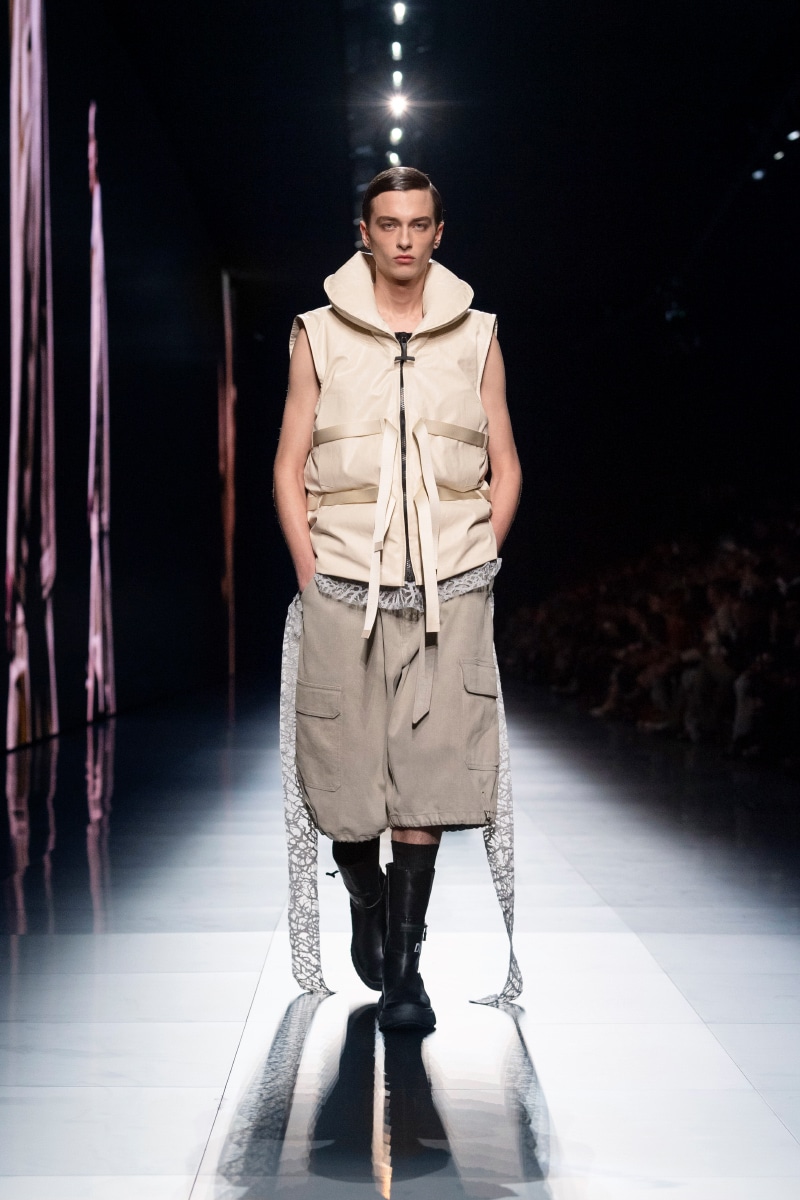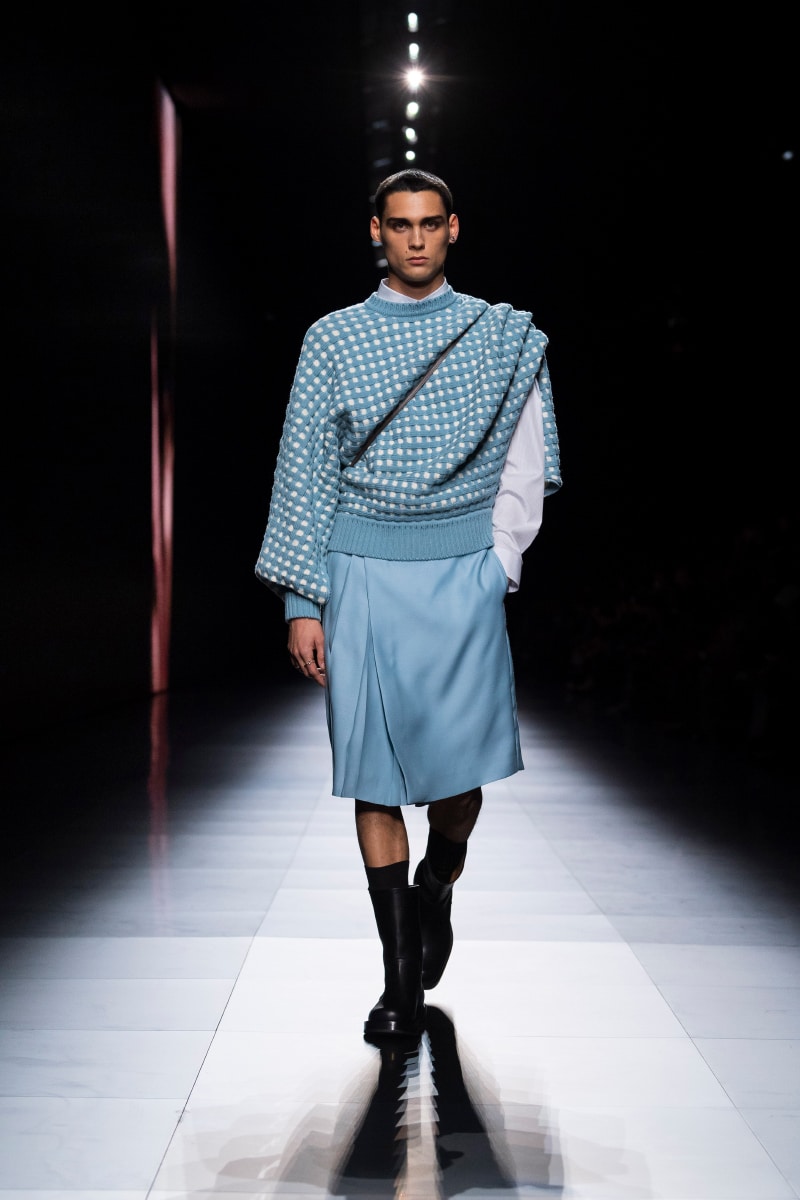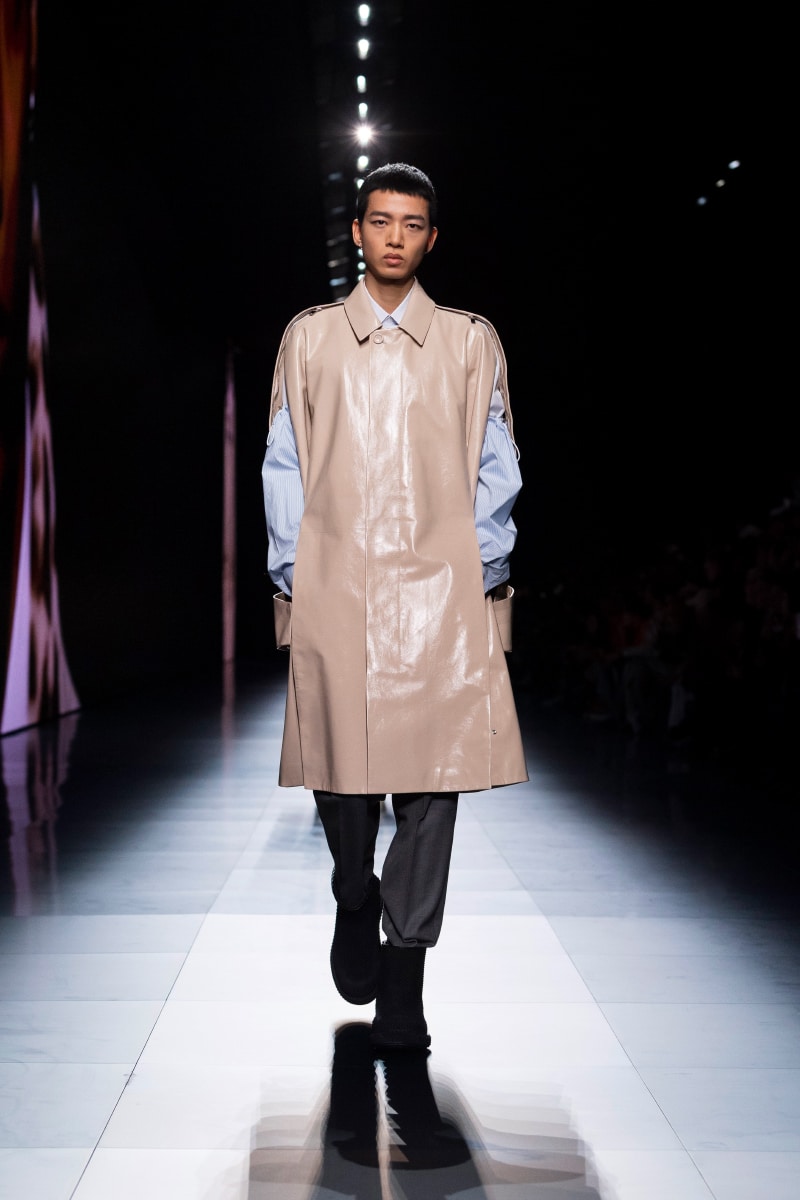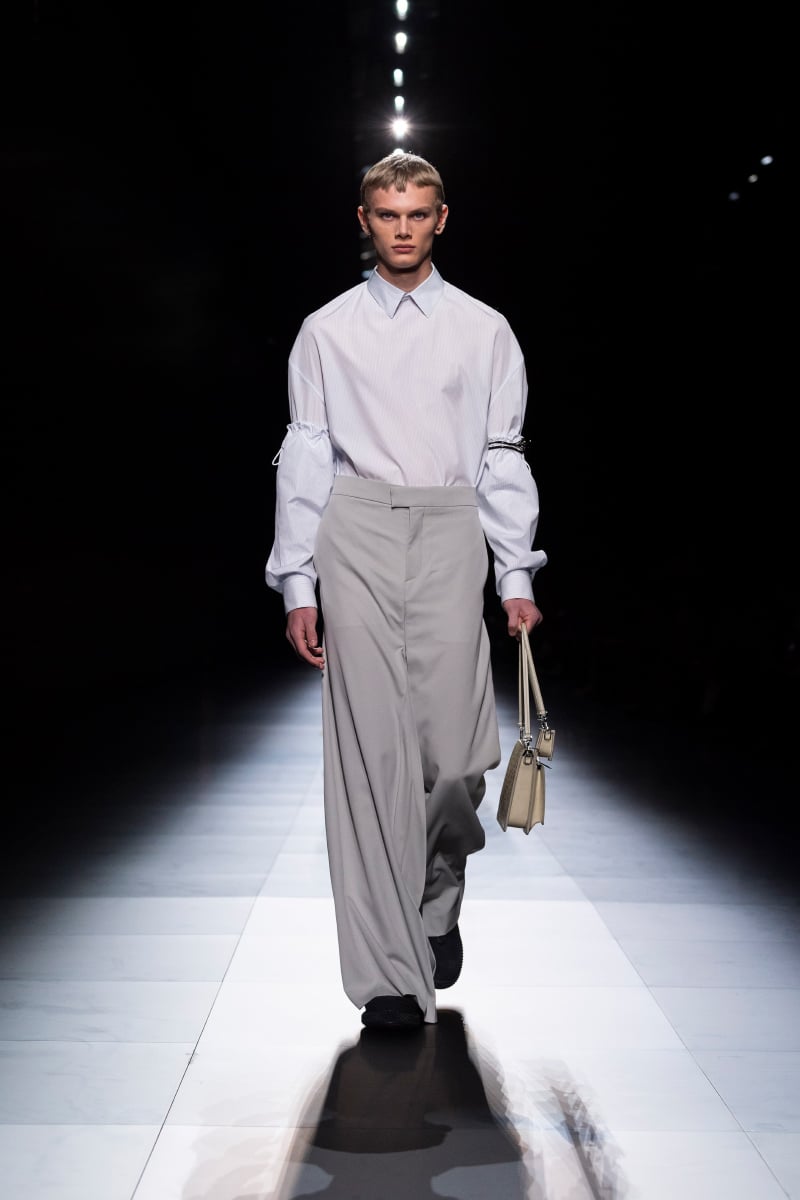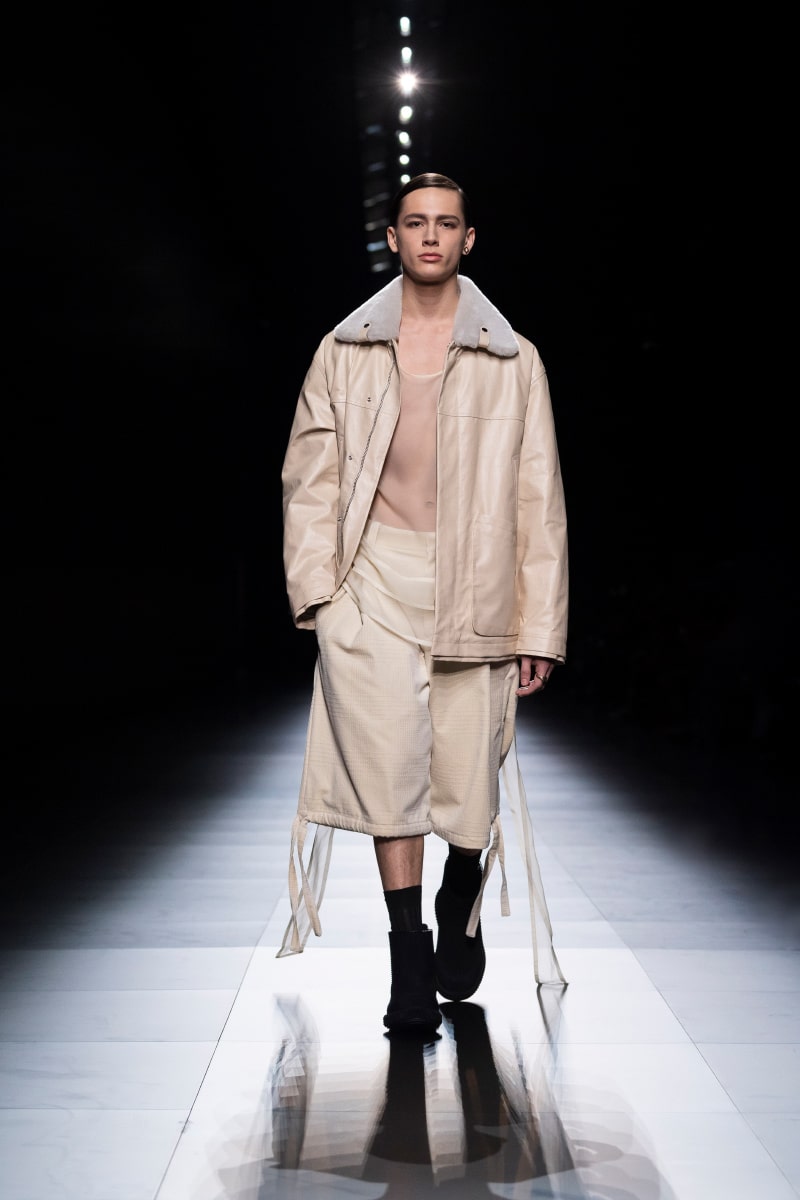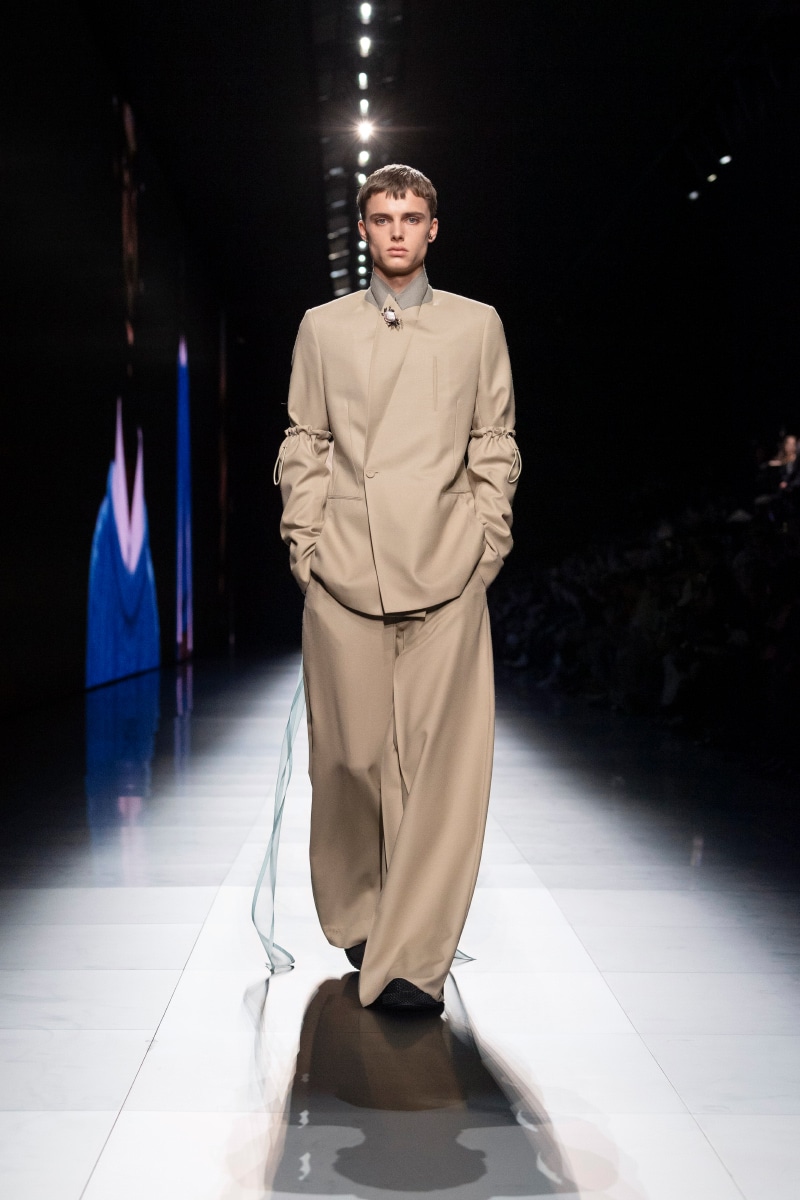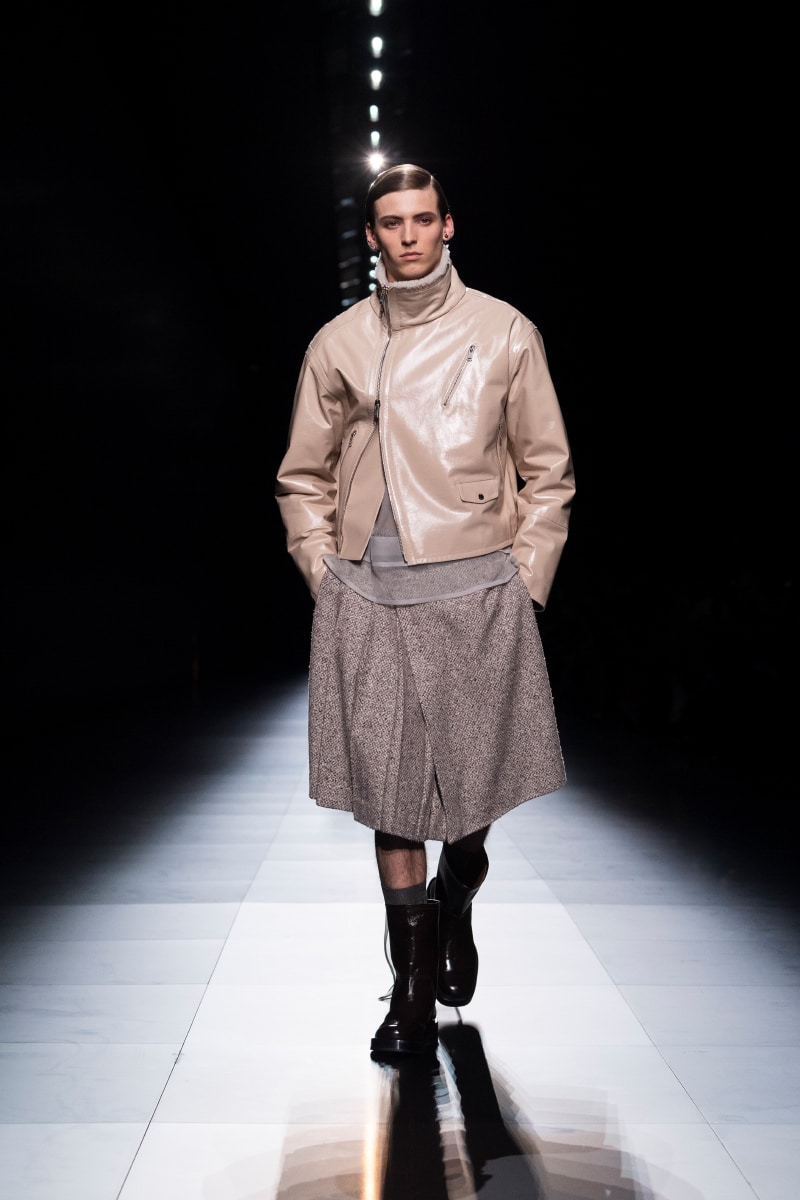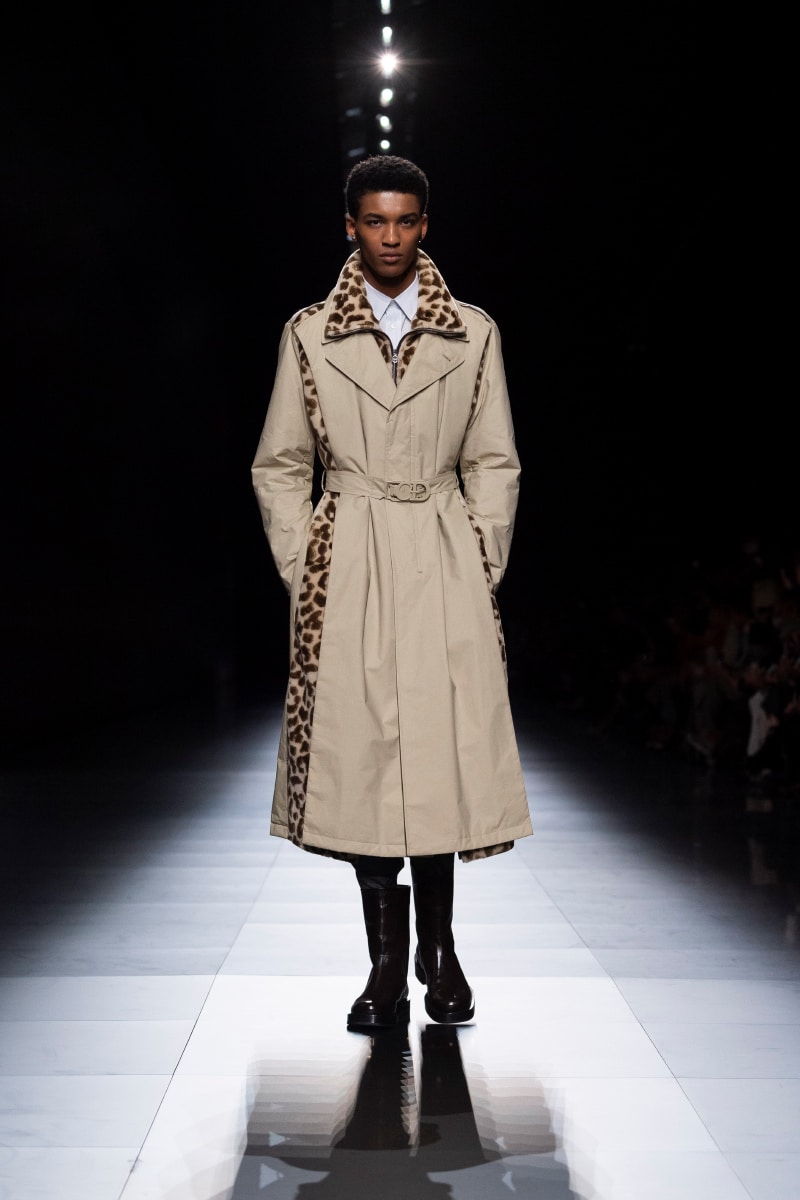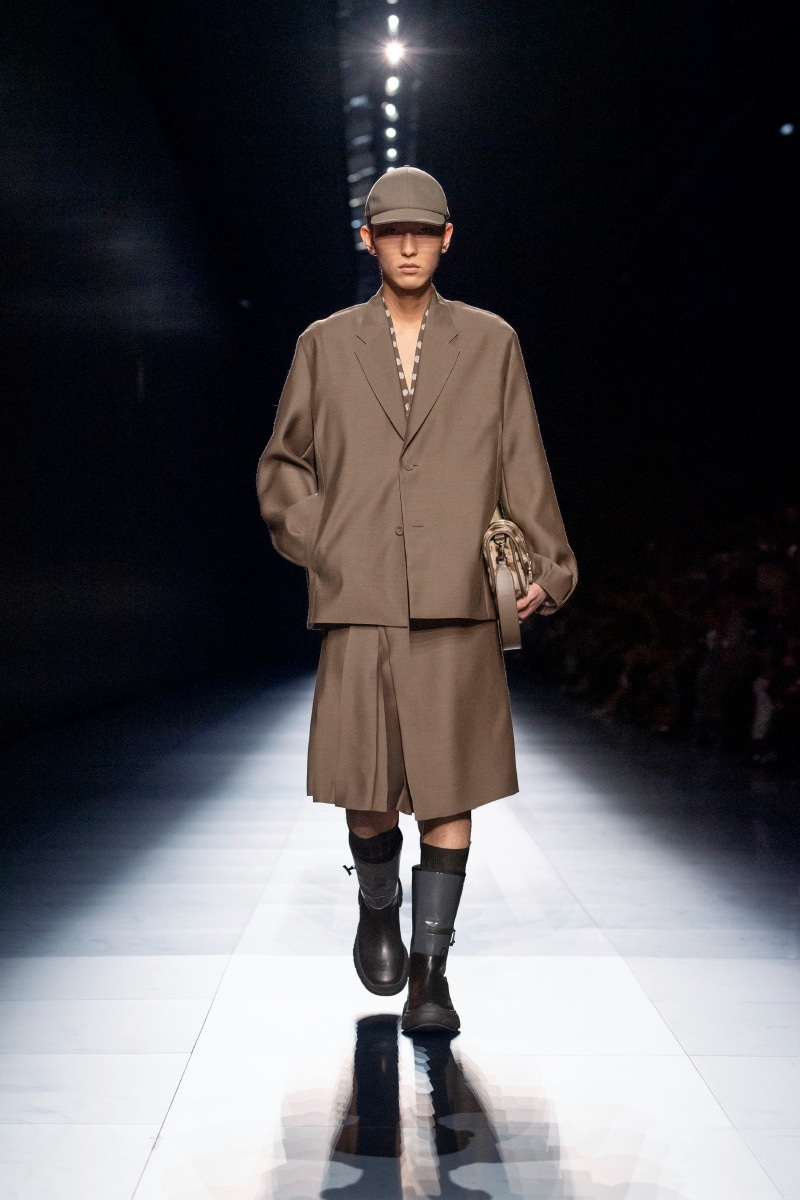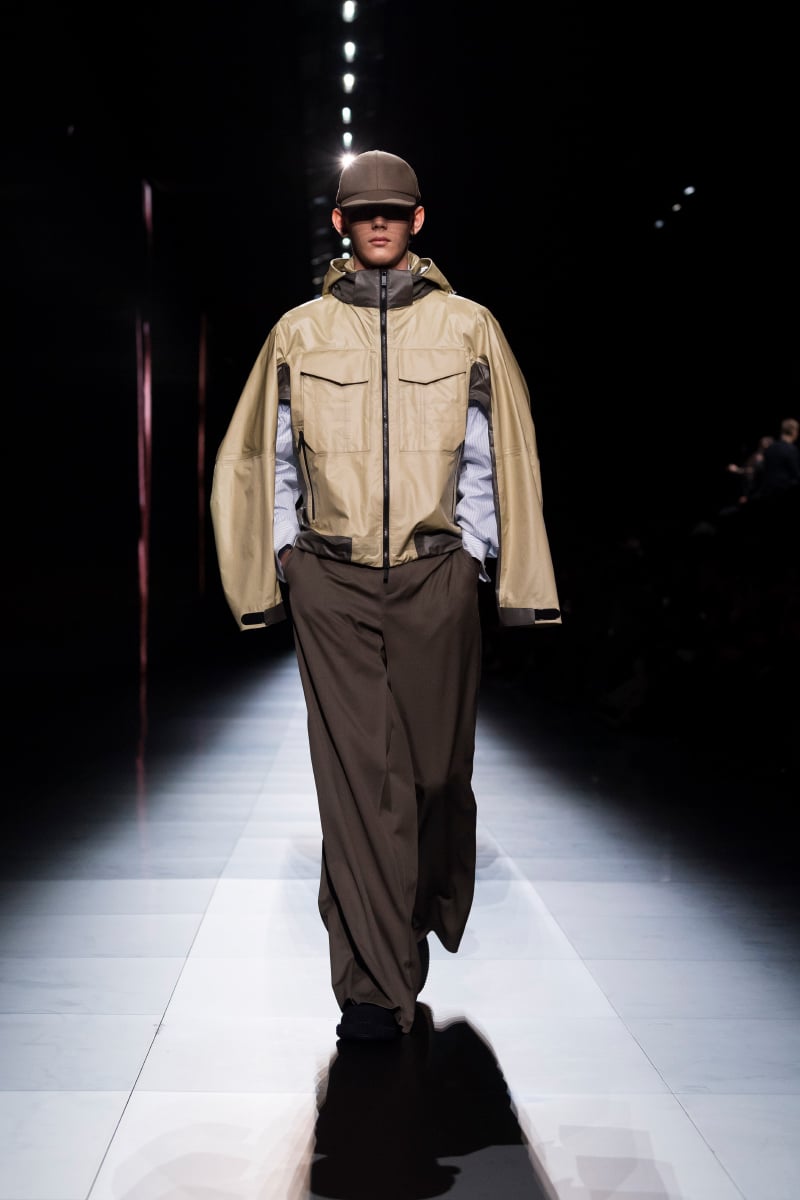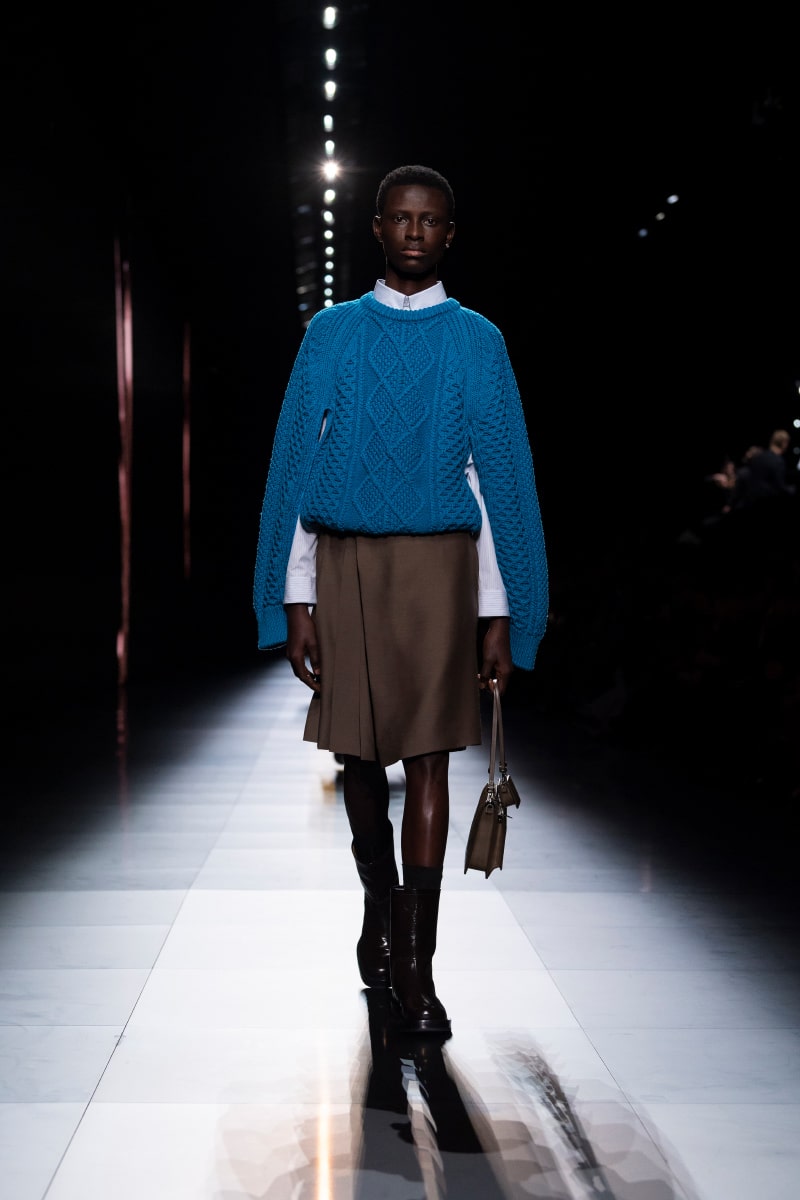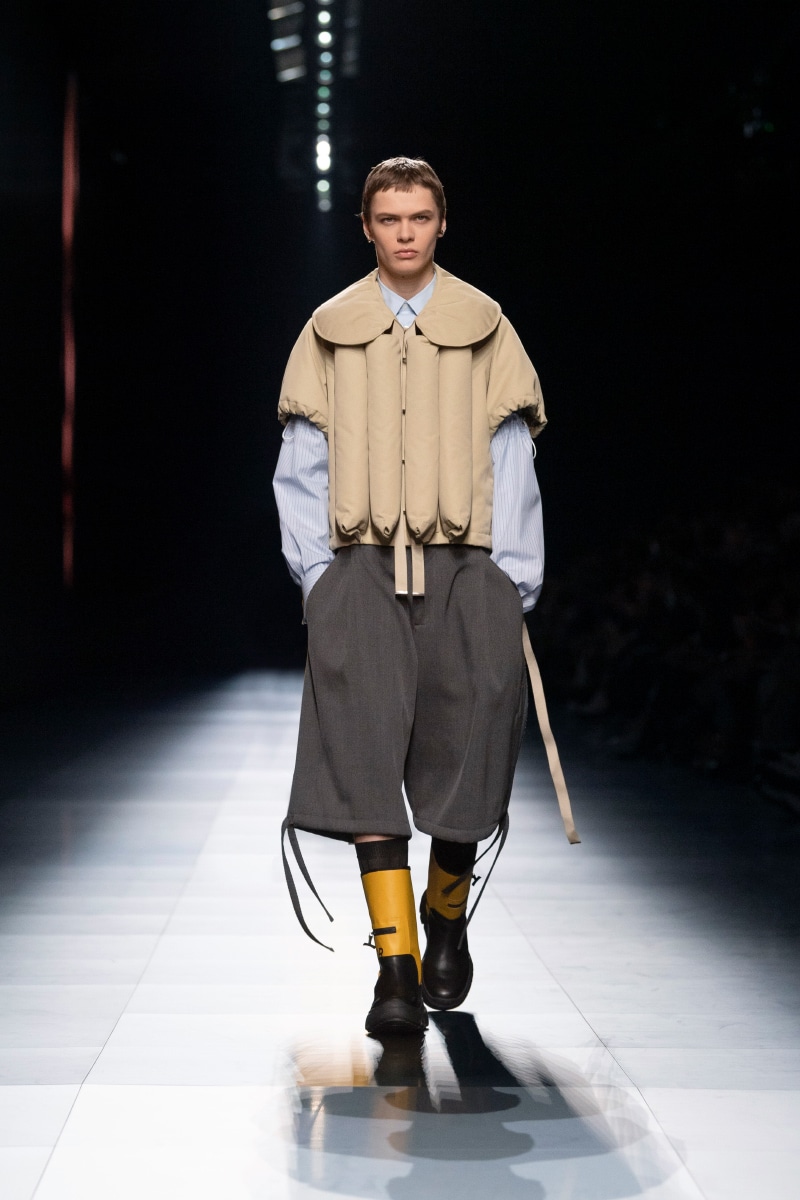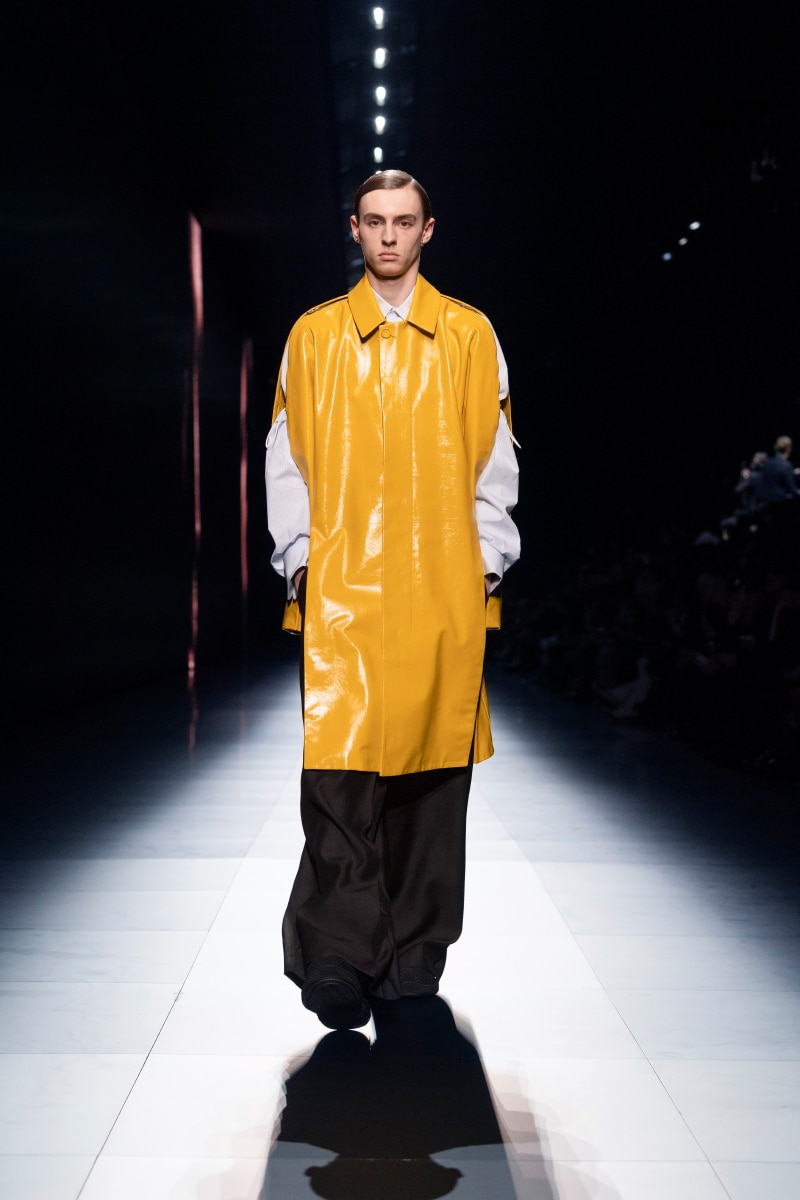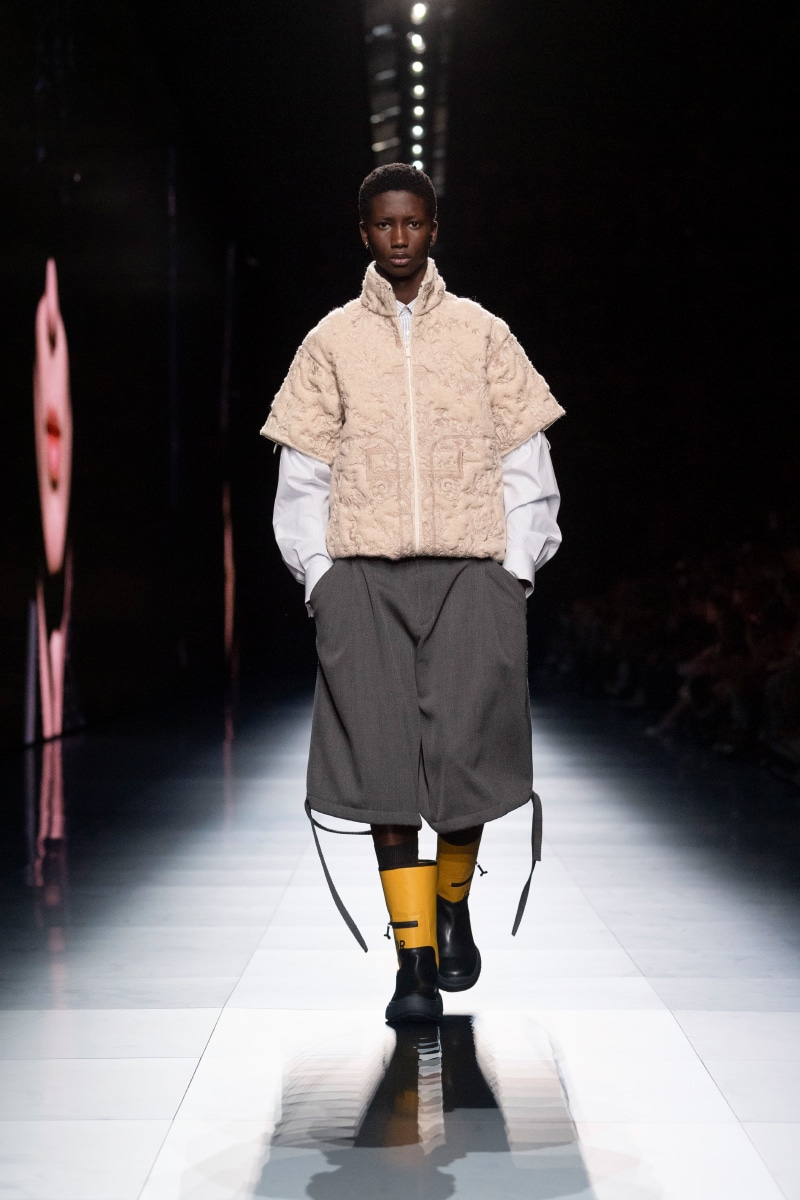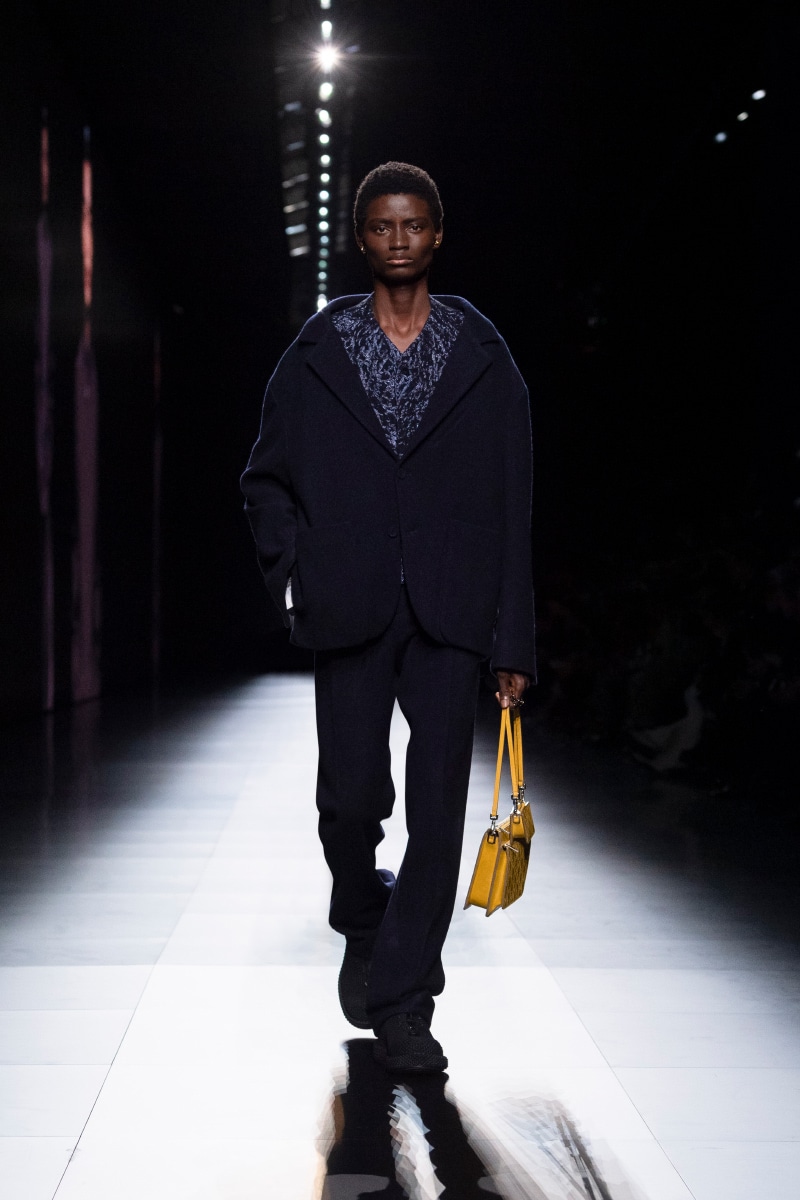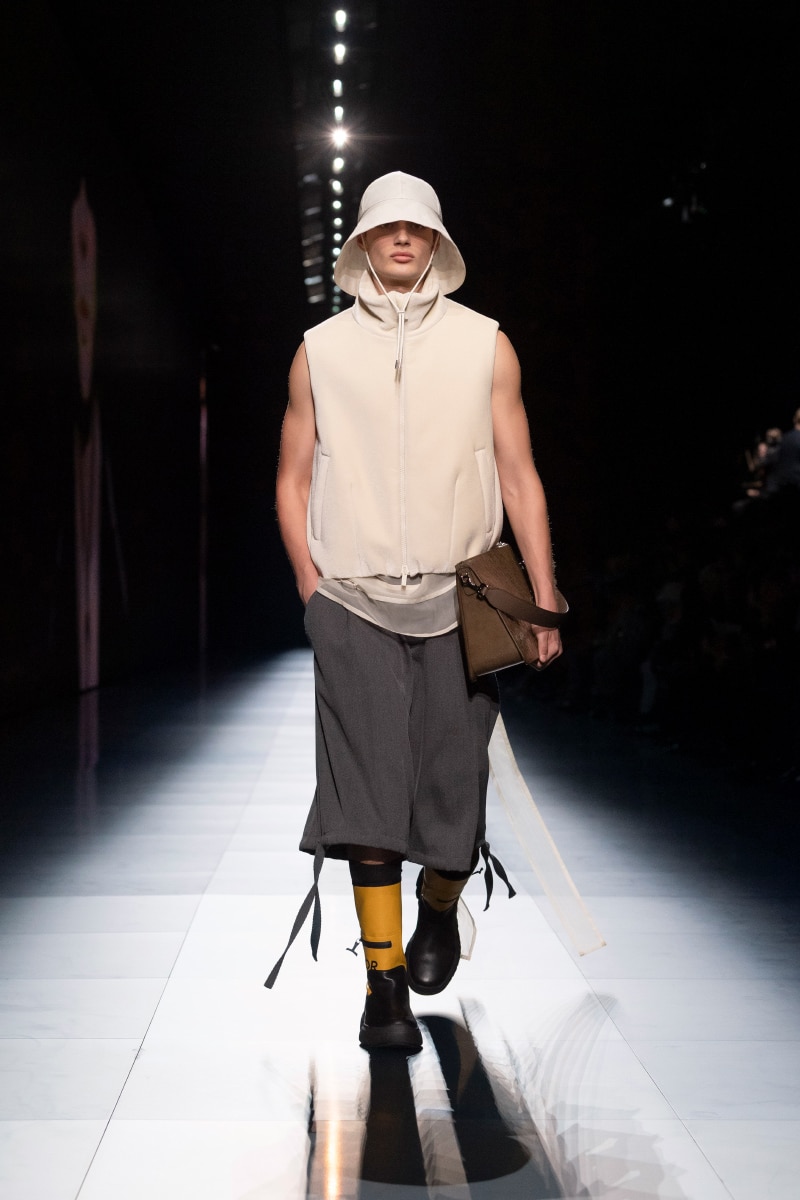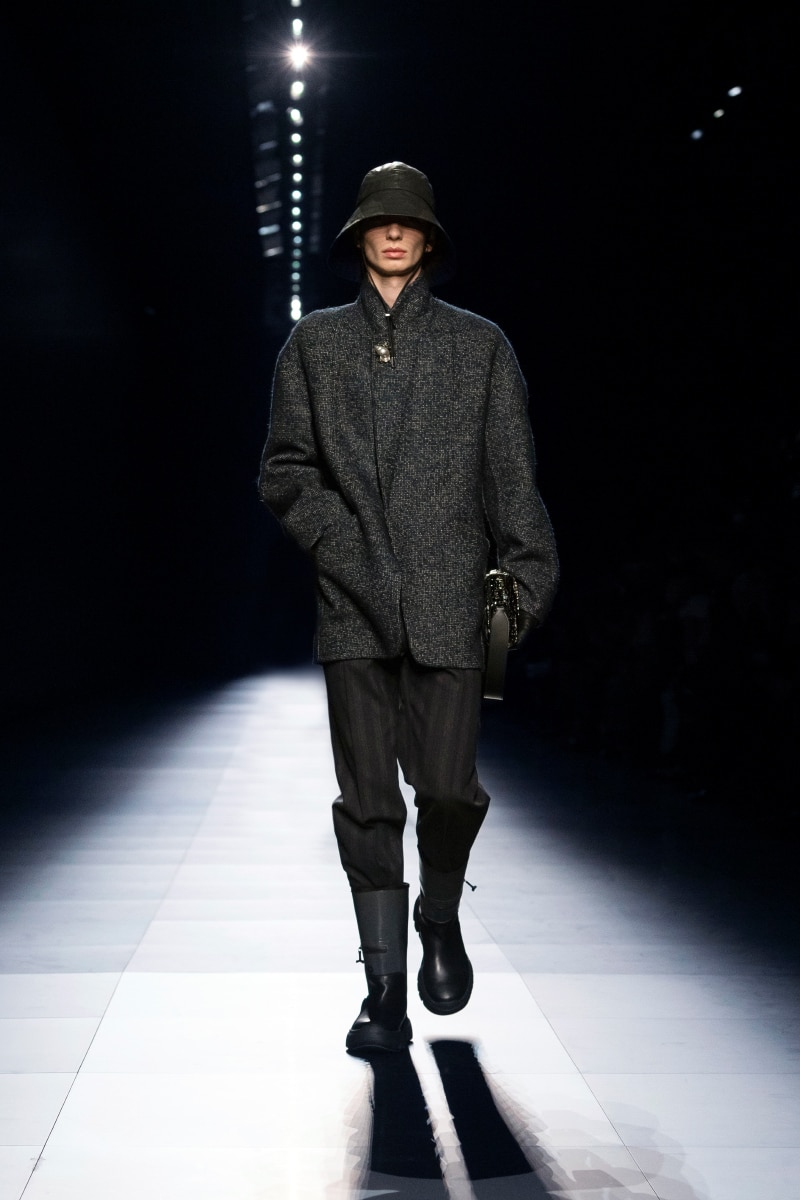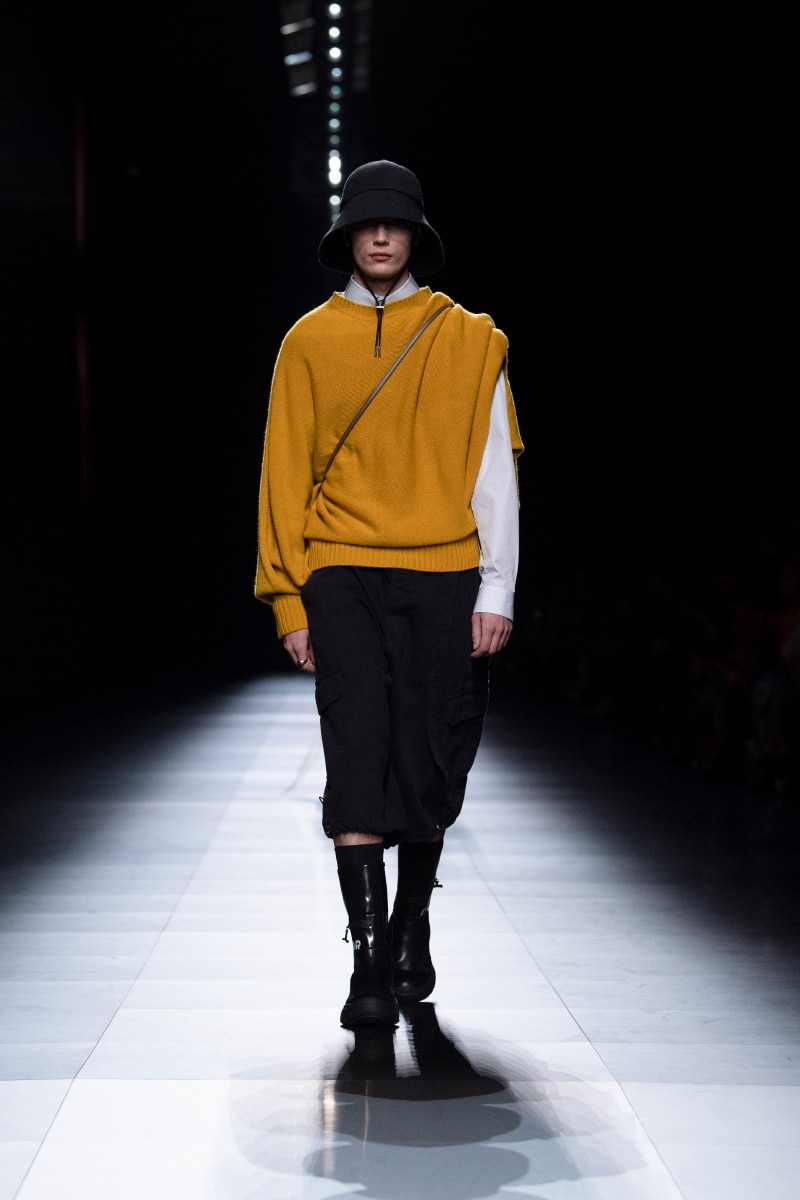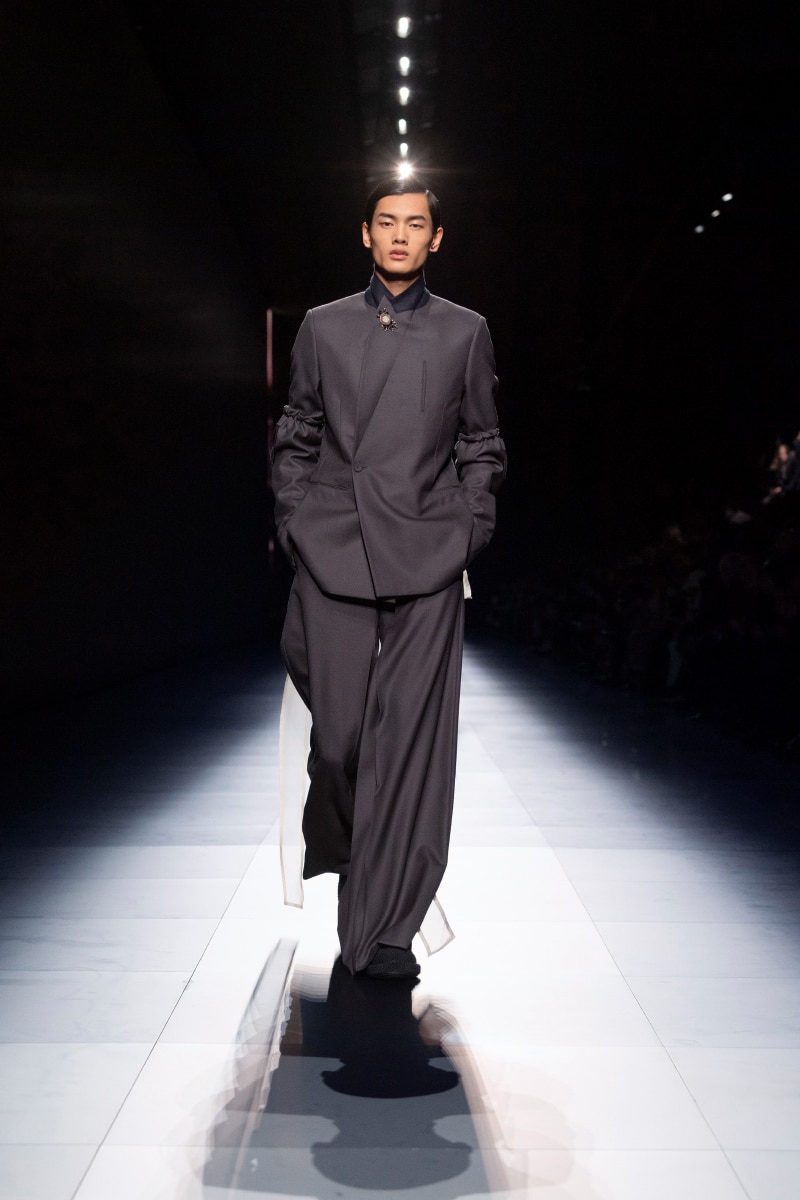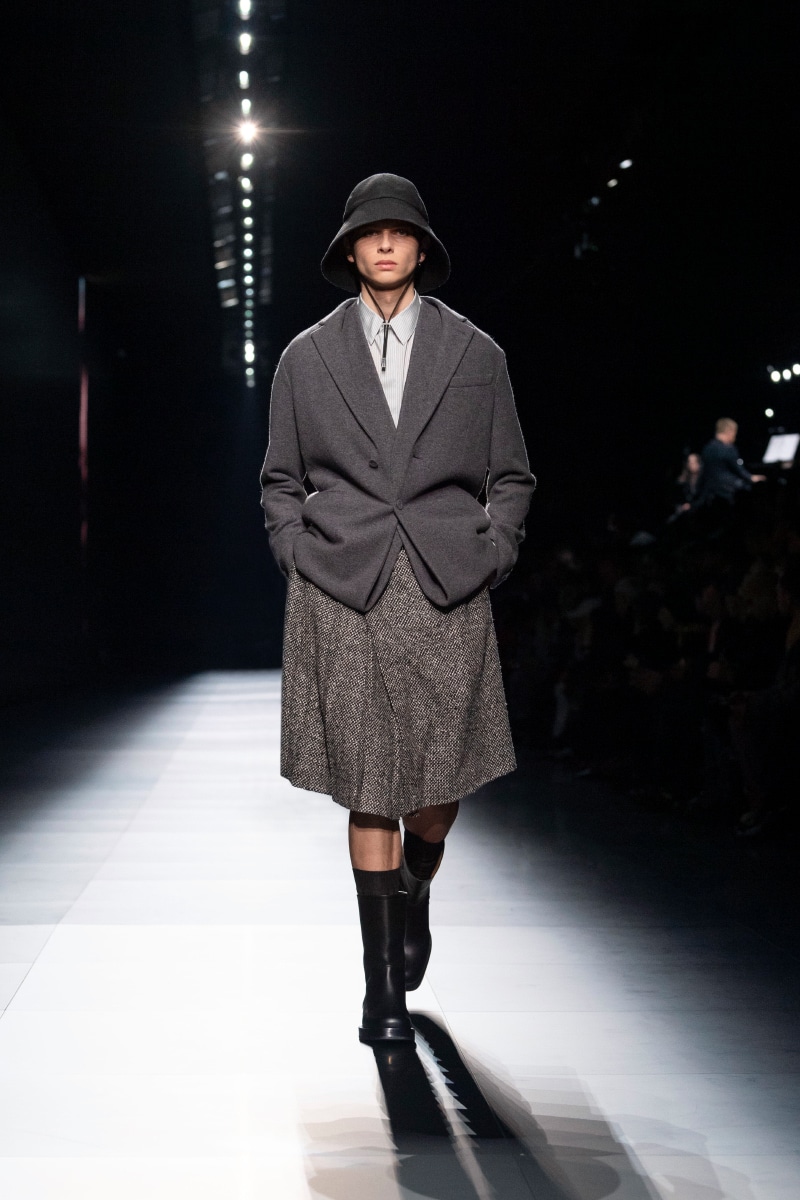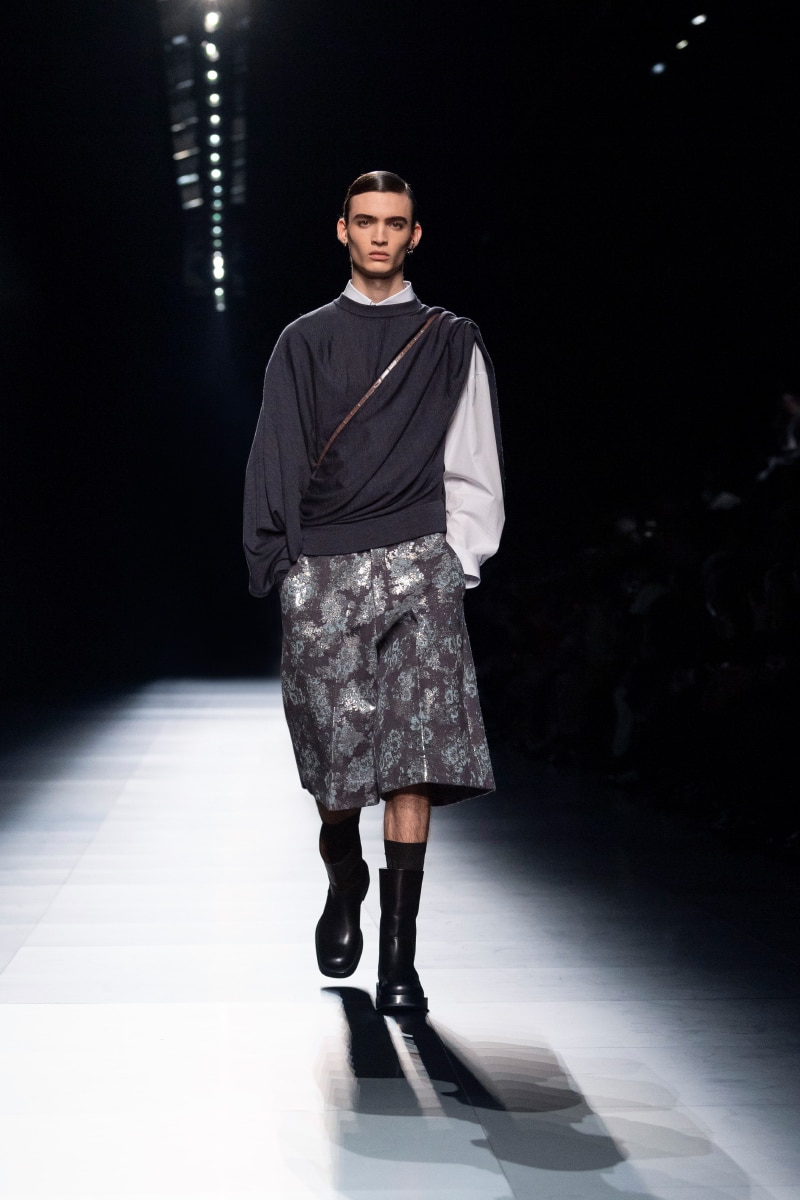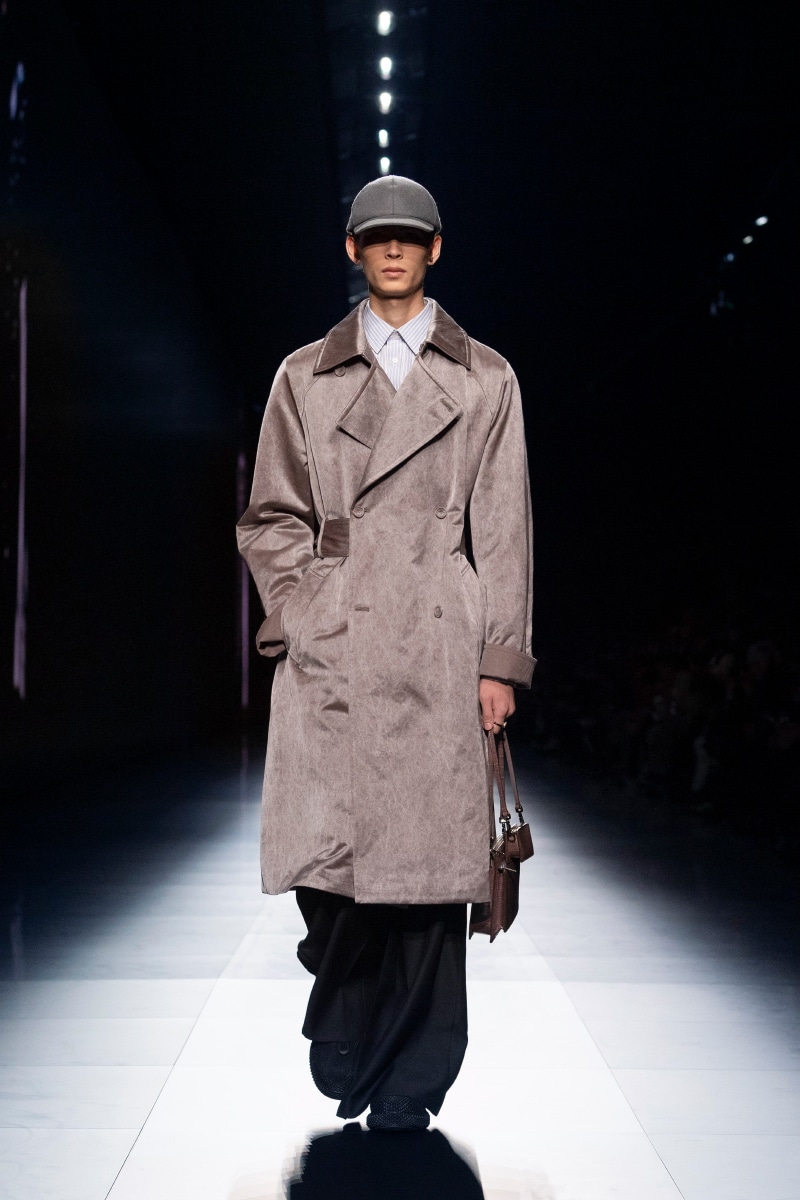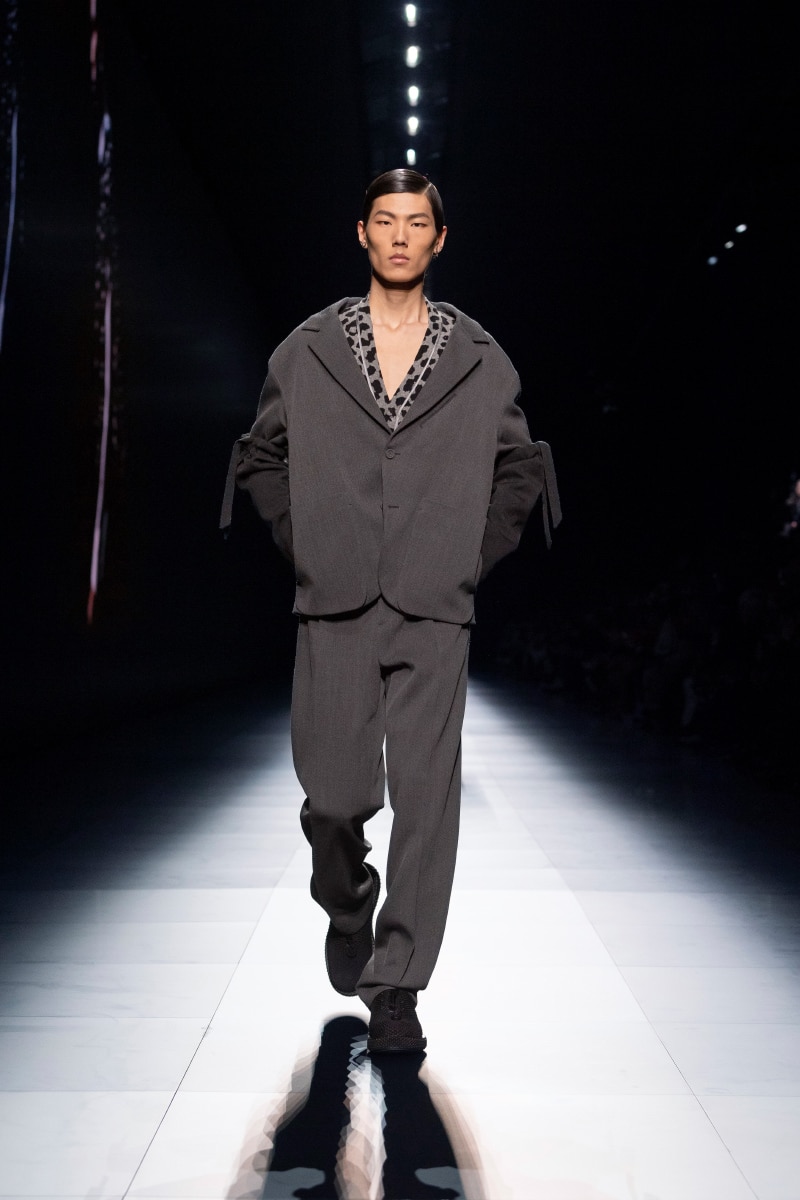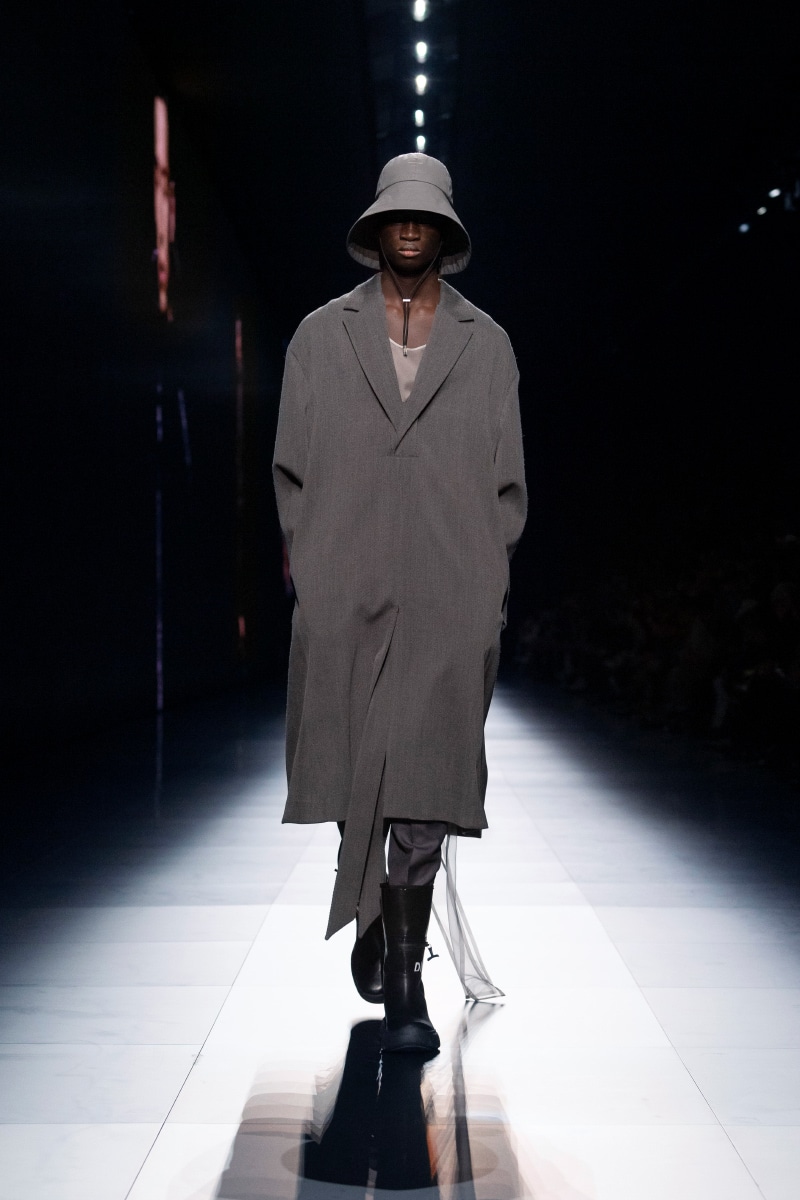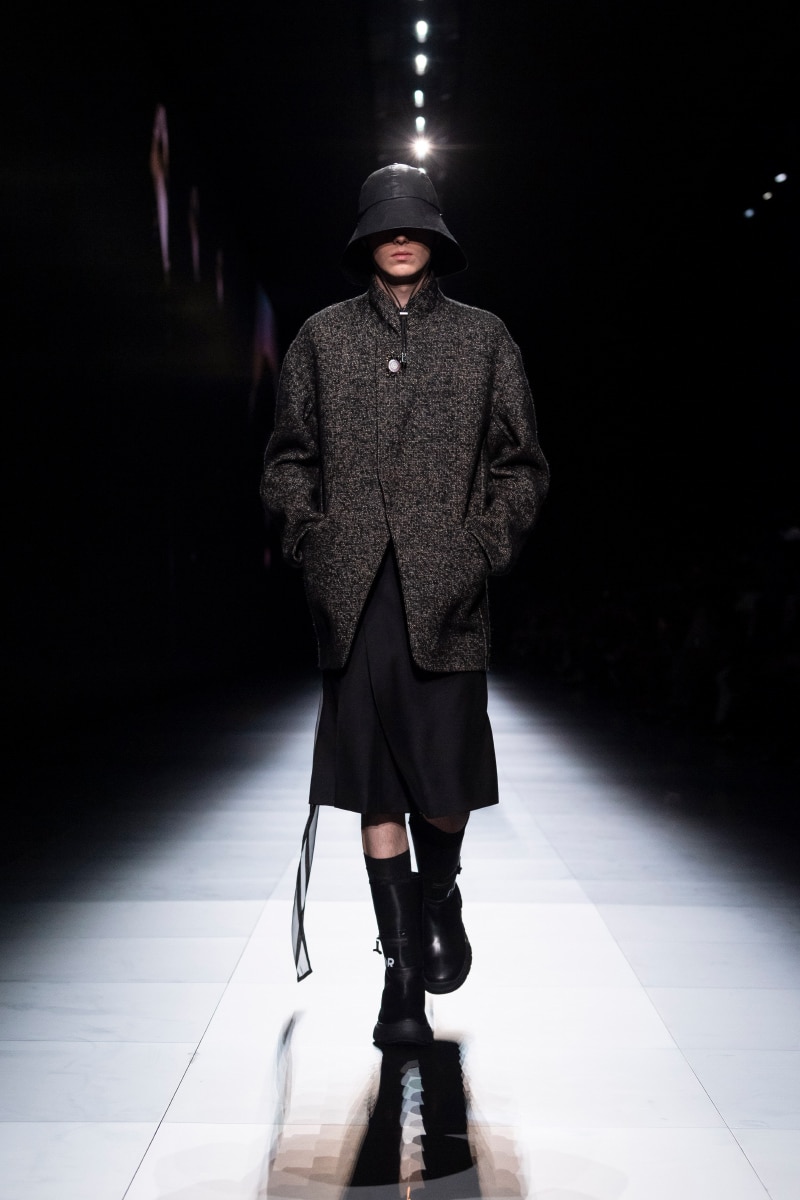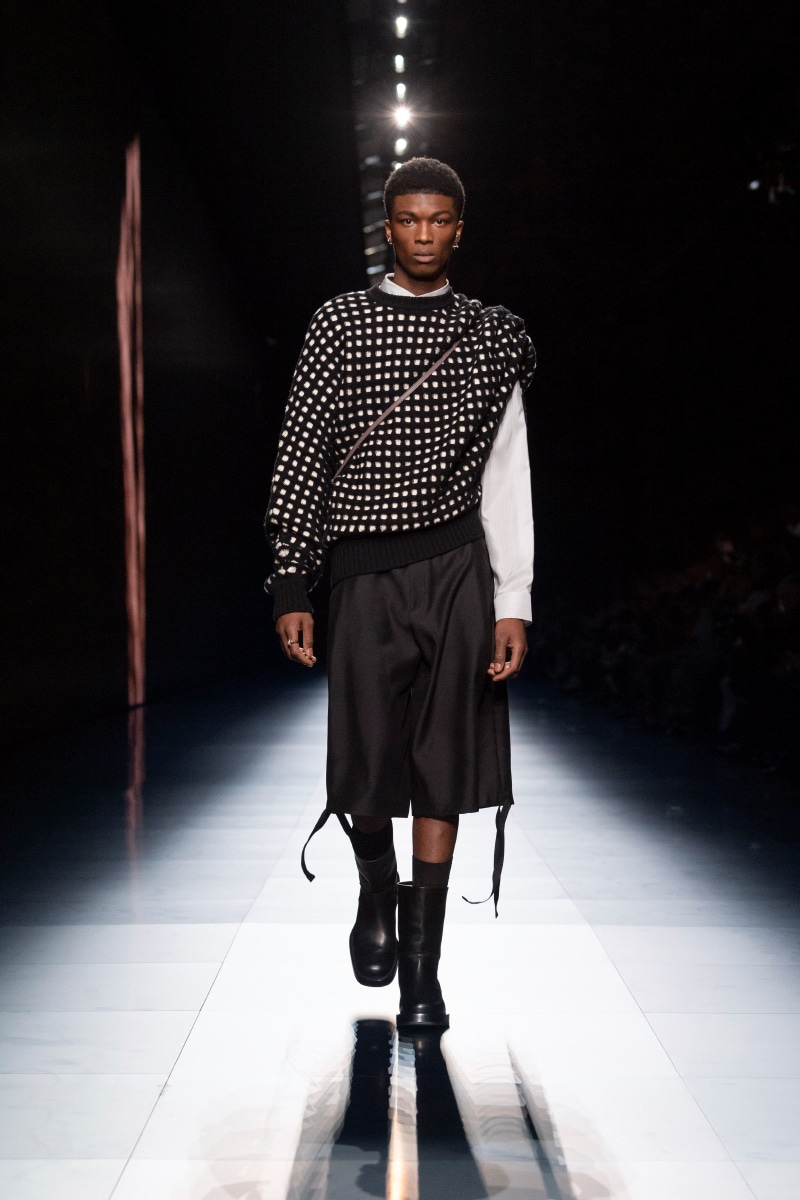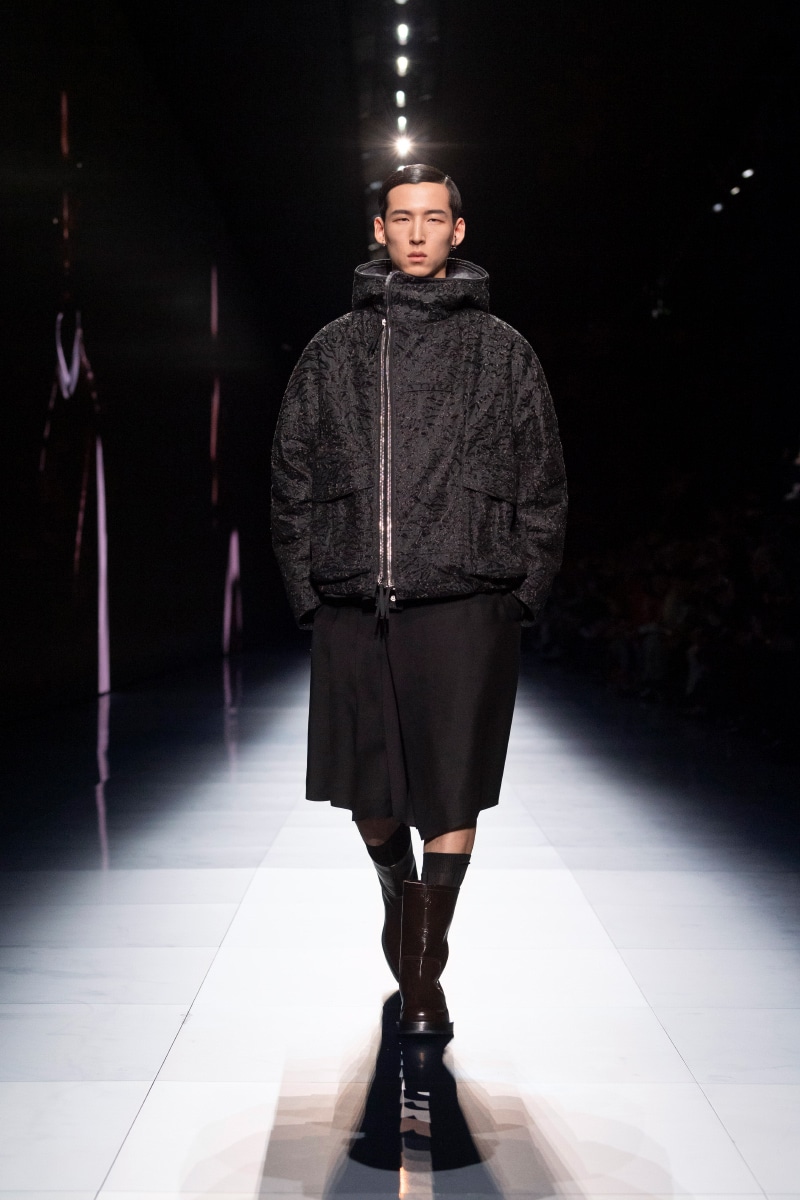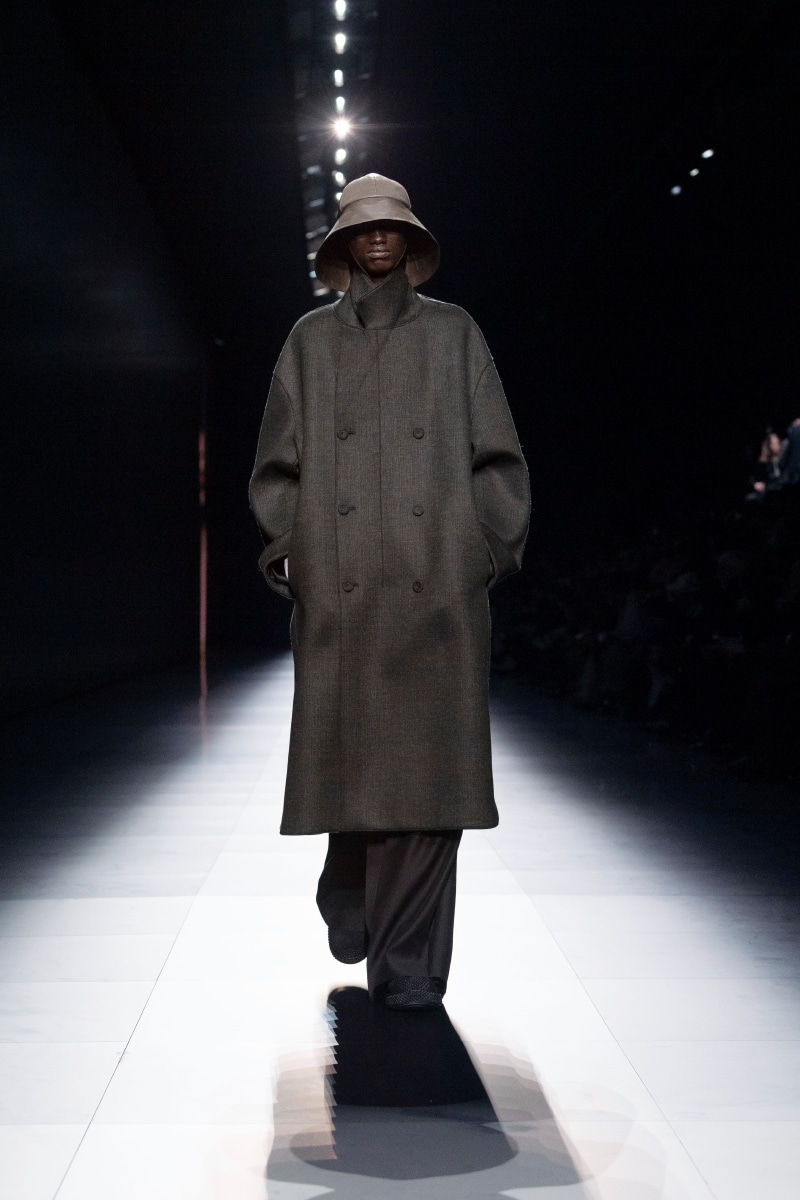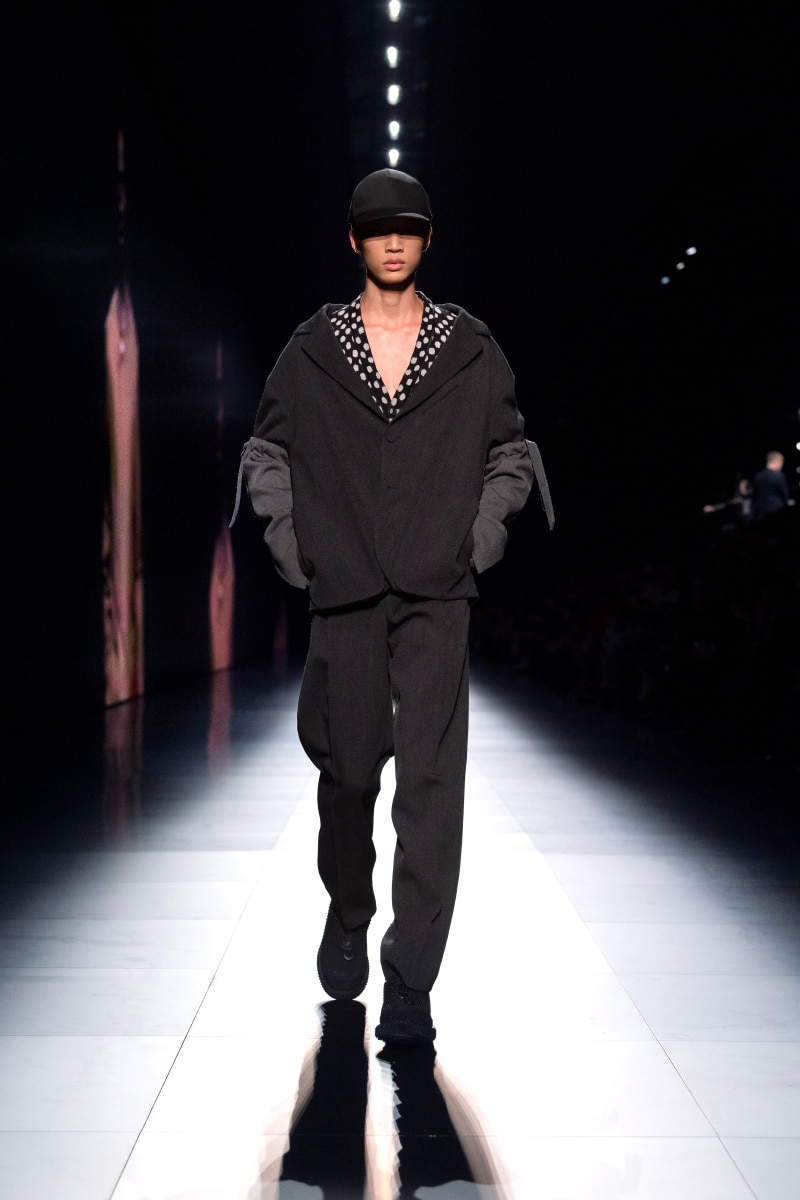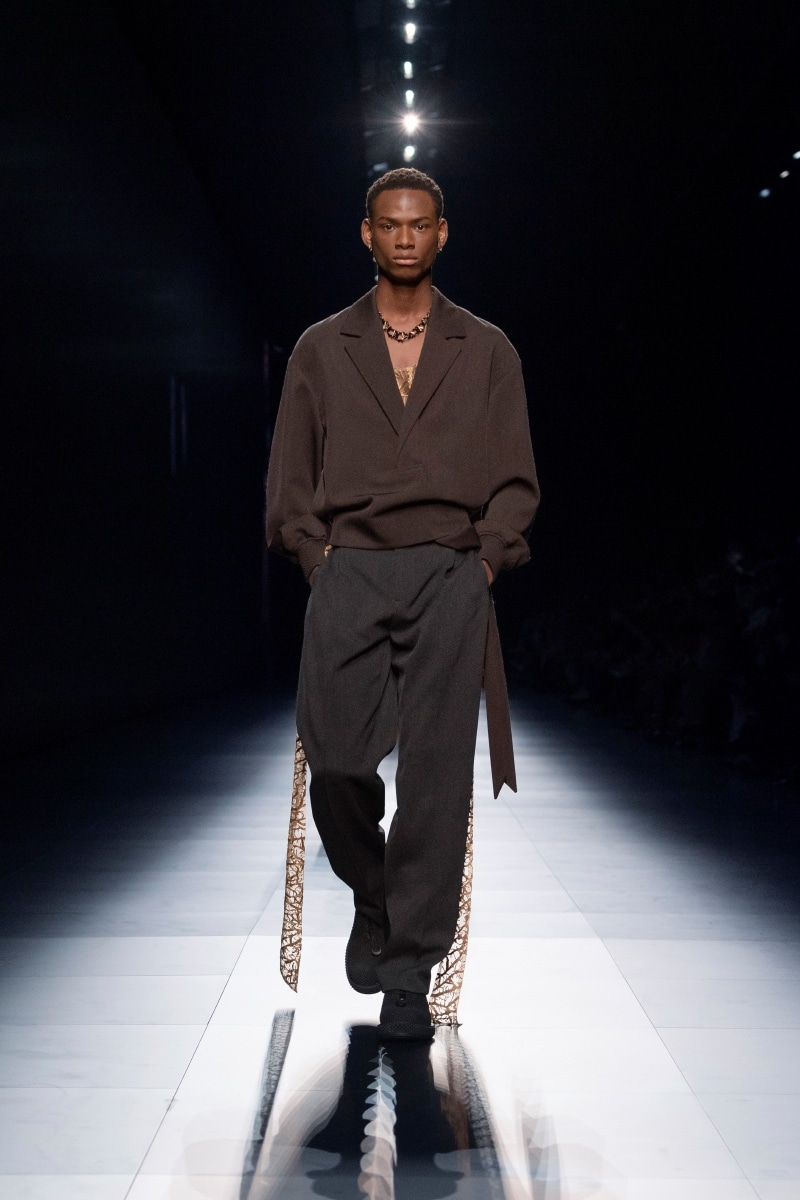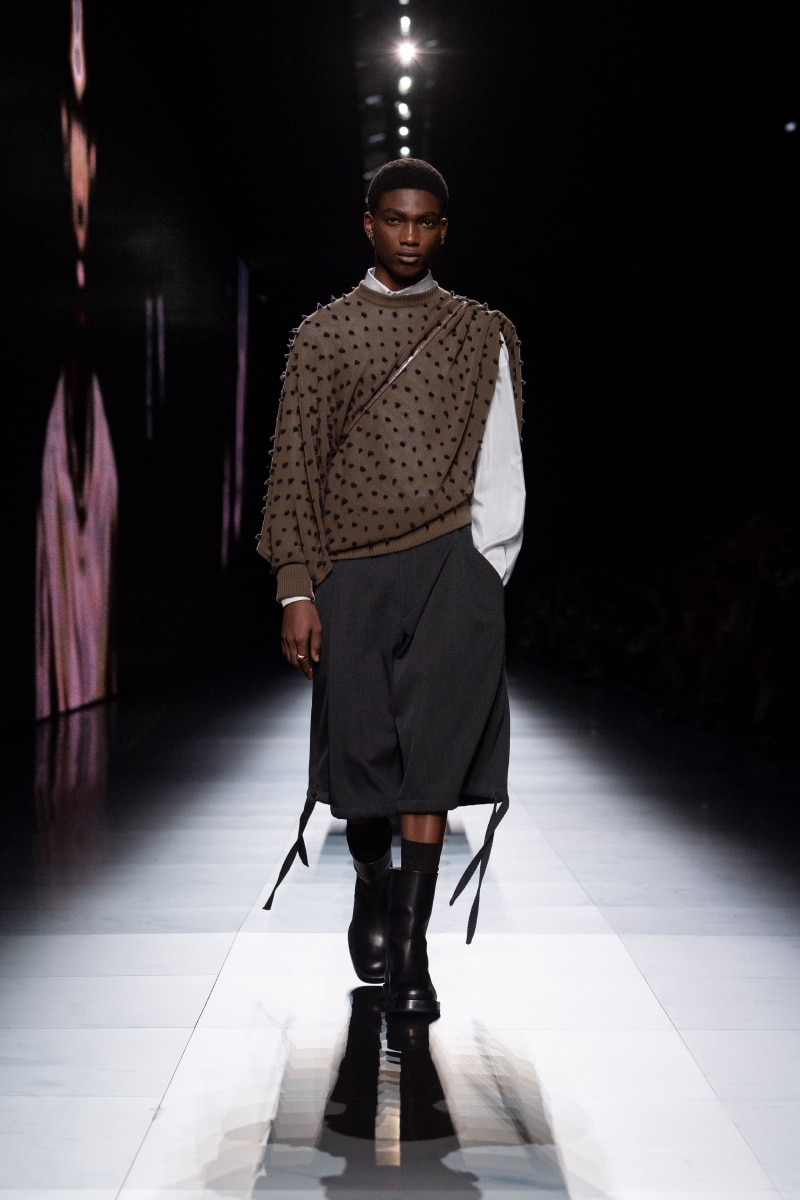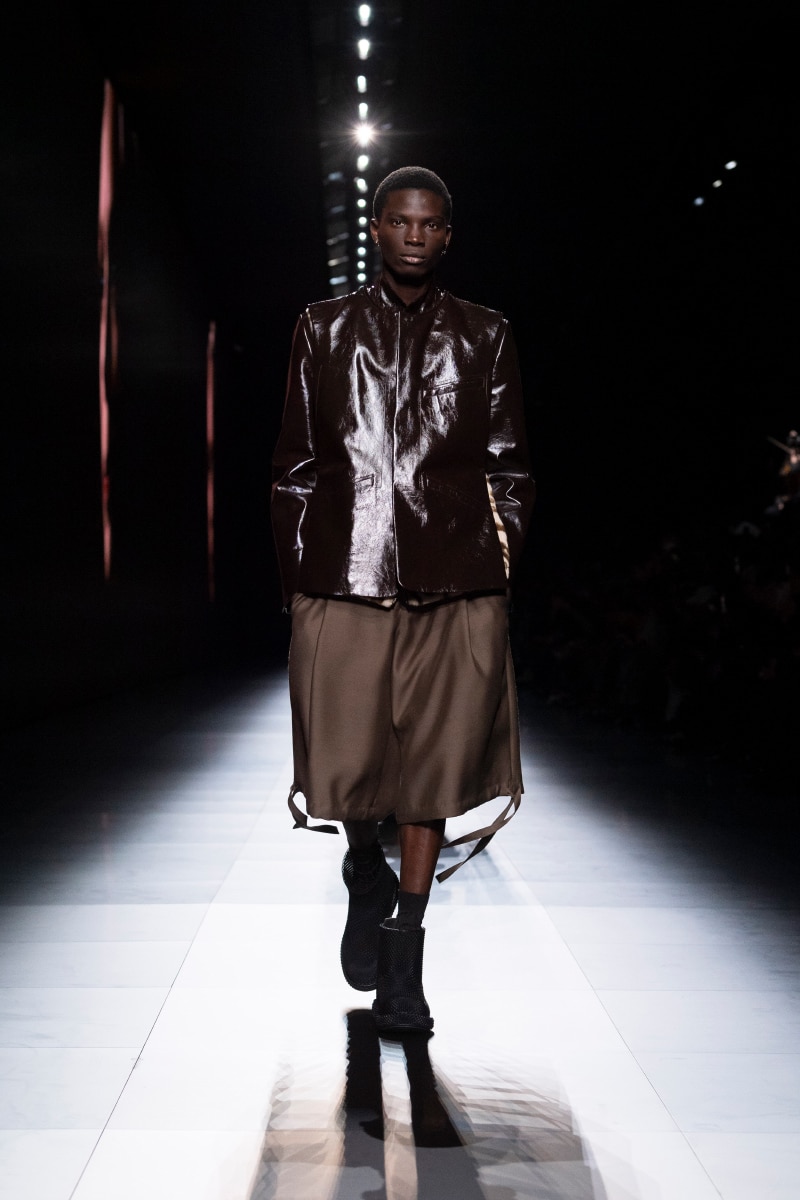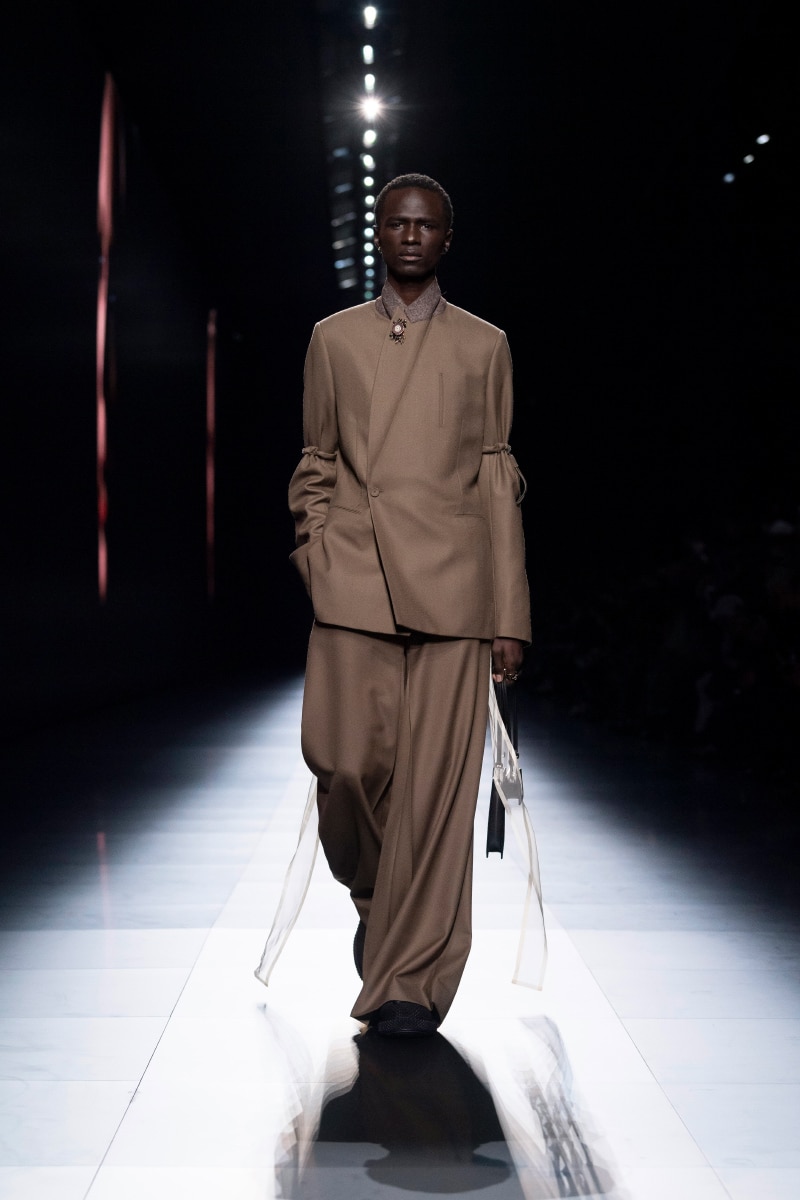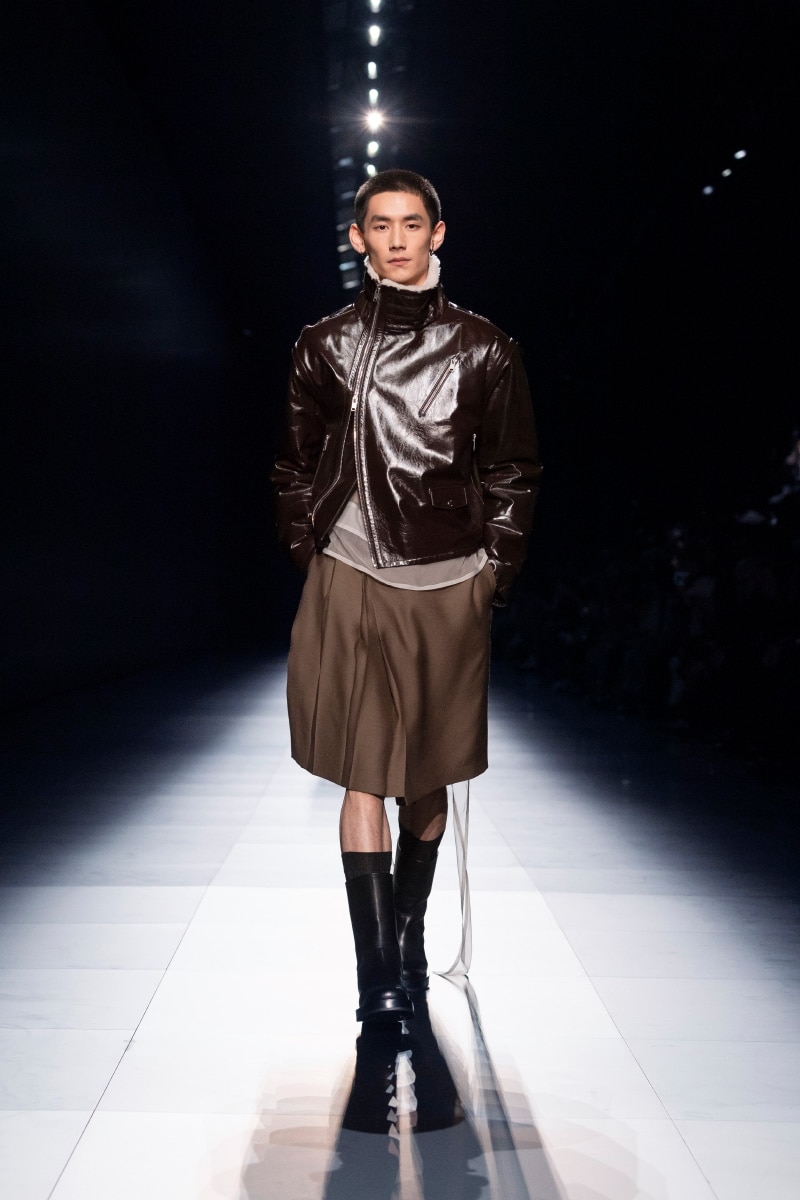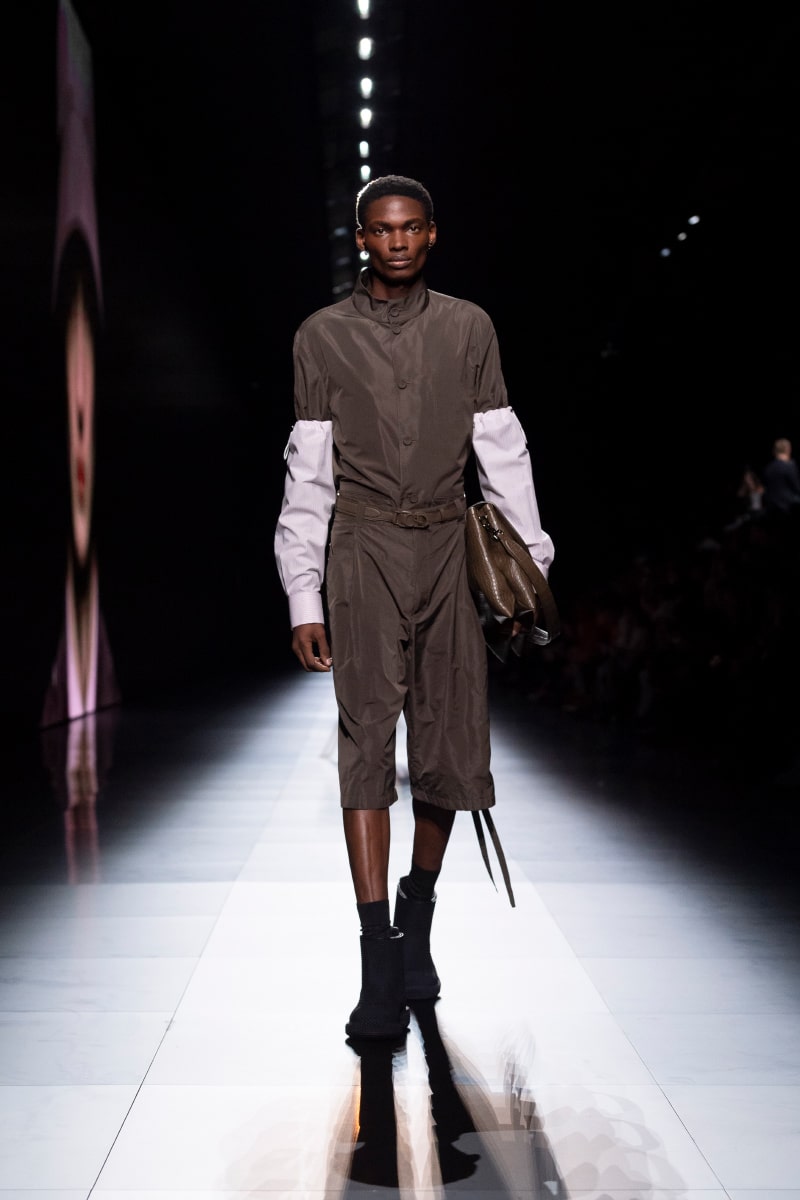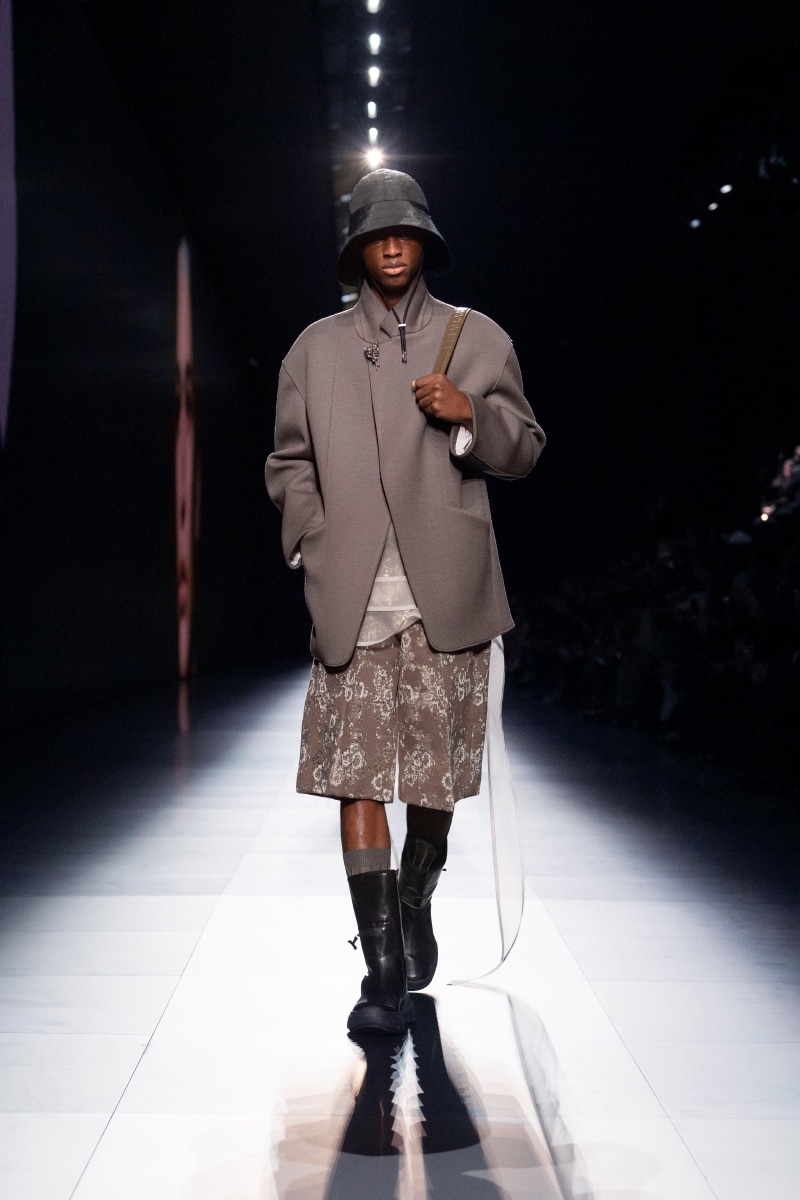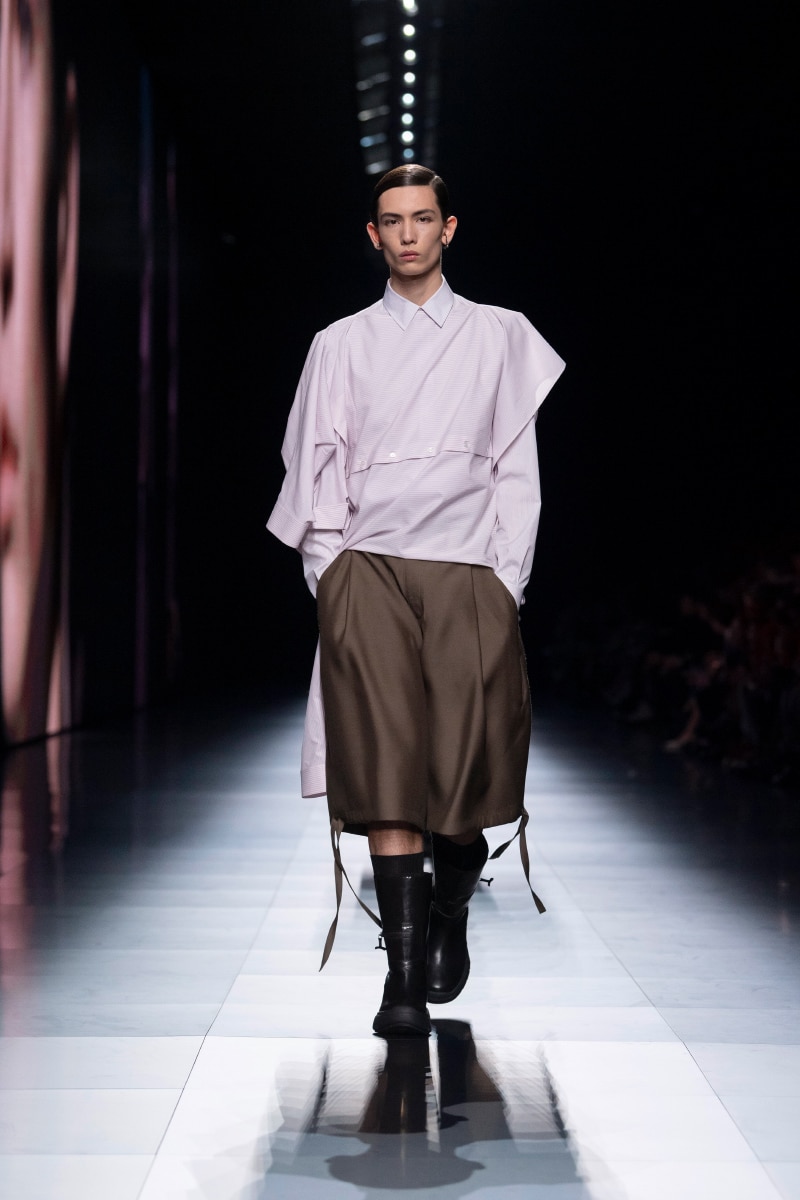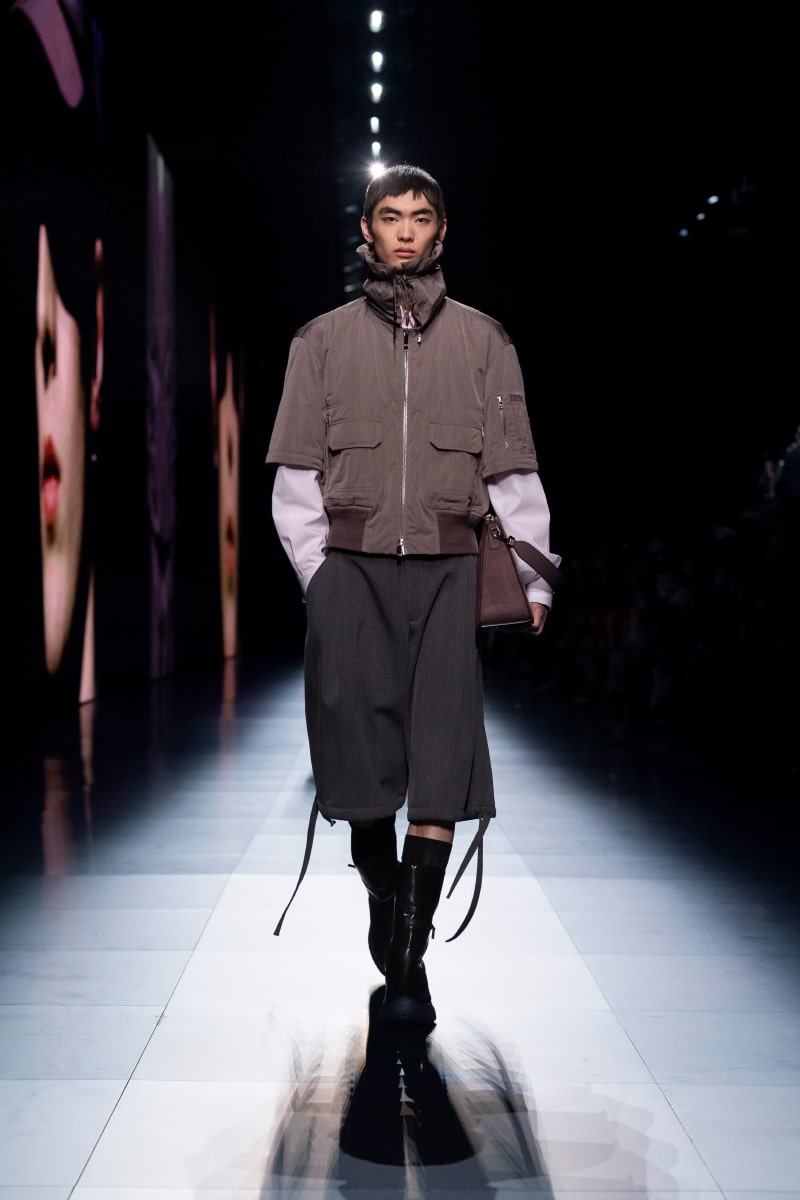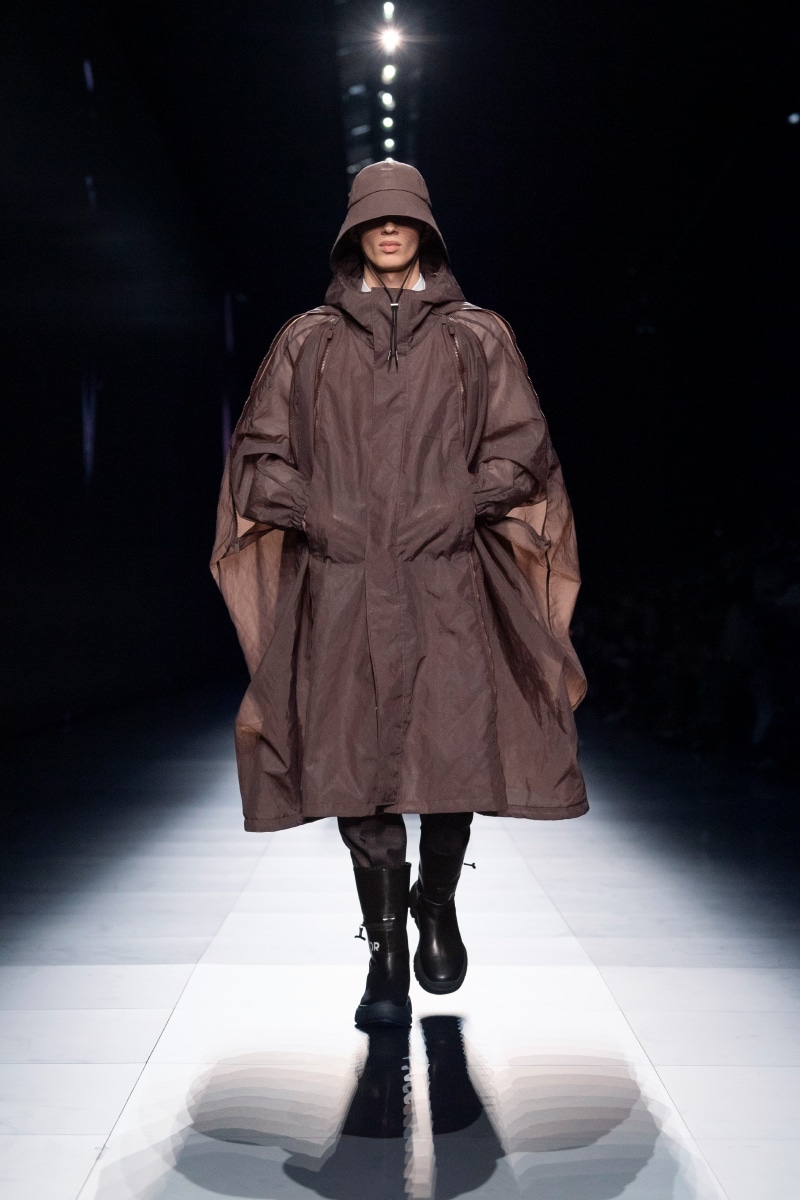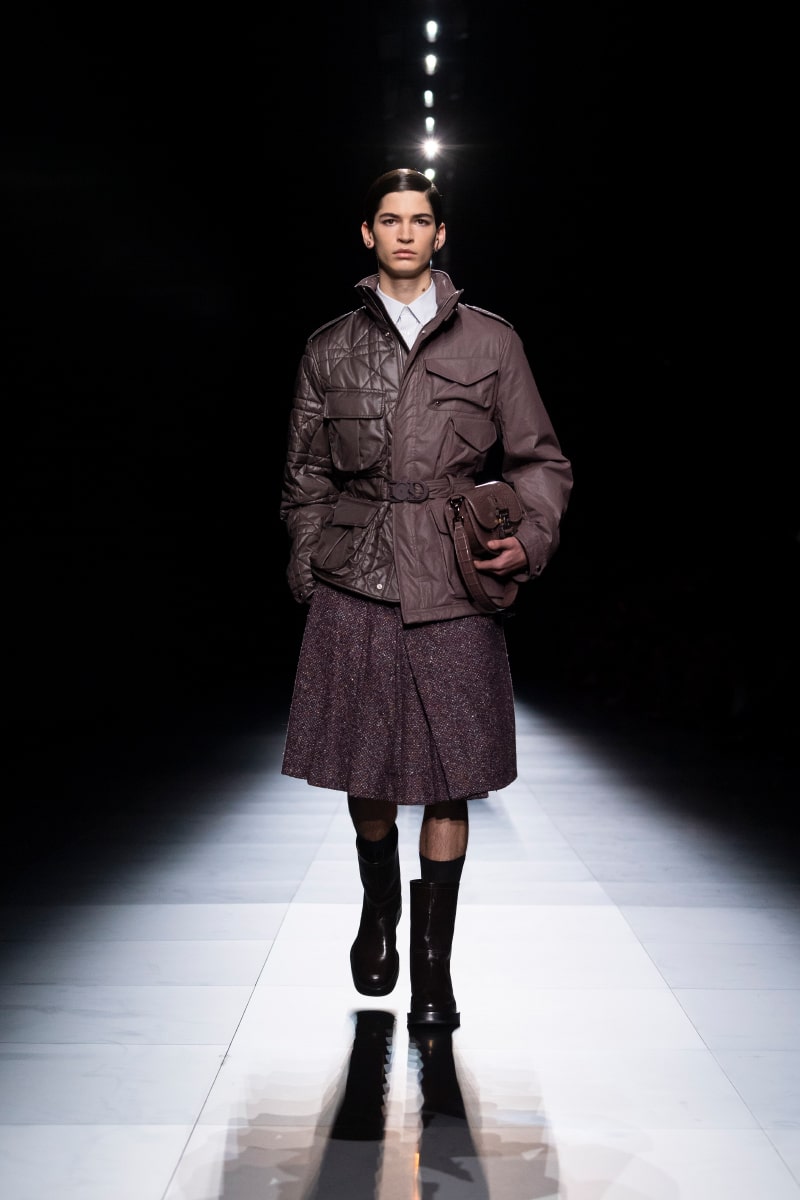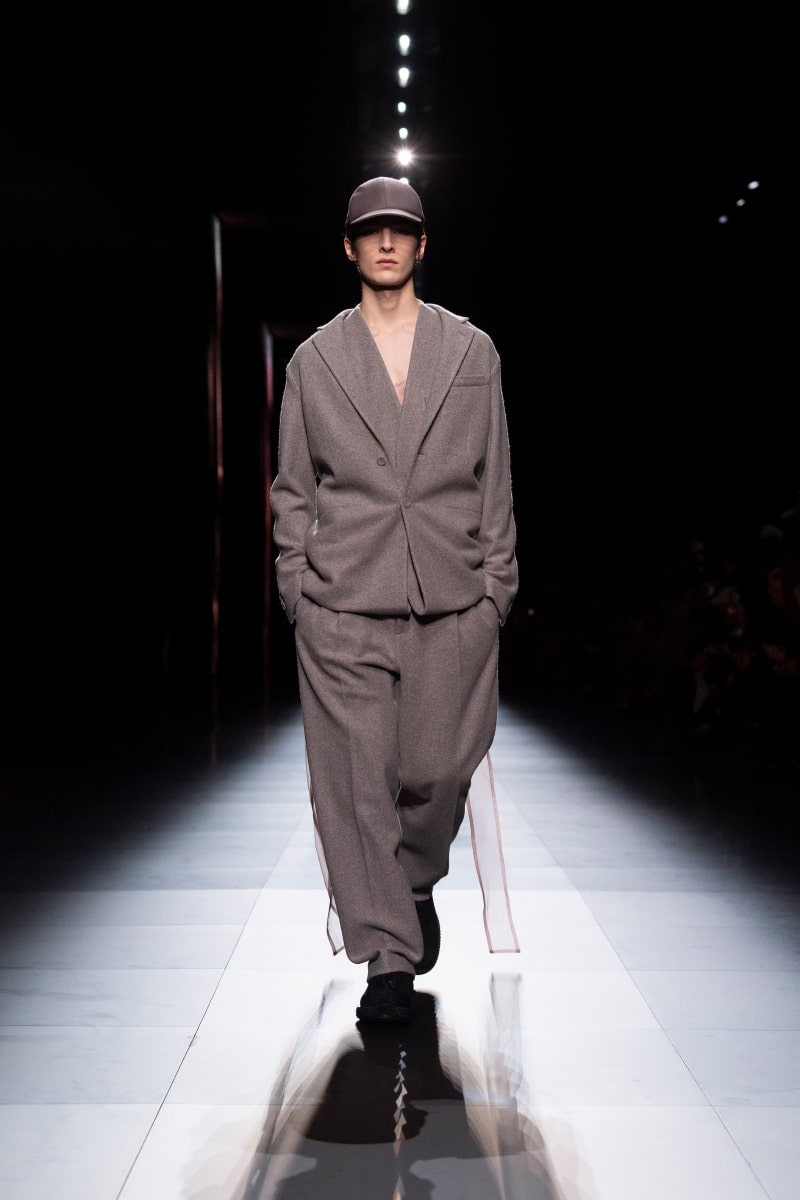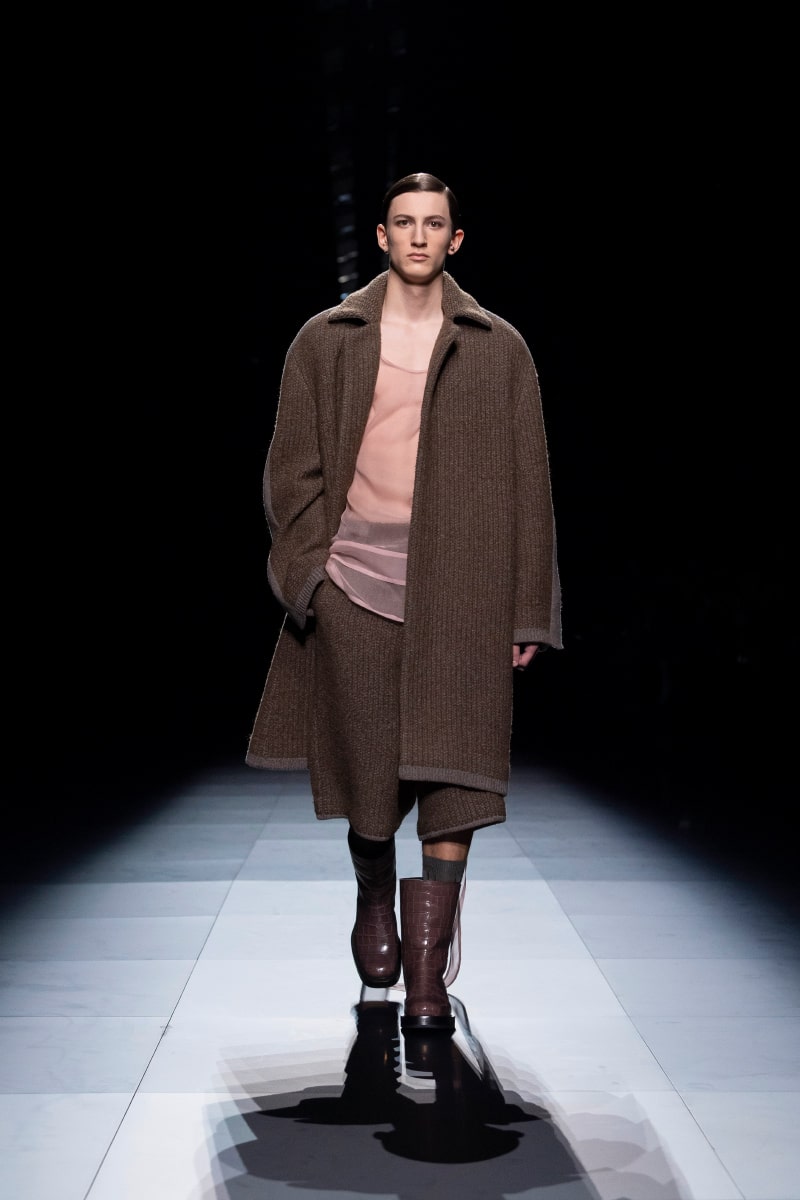 PRODUCTION / DIRECTION: VILLA EUGÉNIE
CONCEPT: KIM JONES & BAILLIE WALSH
DIRECTOR: BAILLIE WALSH
MUSIQUE / MUSIC : MAX RICHTER
STYLISME / STYLING: MELANIE WARD
CASTING: SHELLEY DURKAN
MAQUILLAGE / MAKE-UP: PETER PHILIPS FOR DIOR
COIFFURE / HAIR: GUIDO PALAU
CHAPEAUX / HATS: STEPHEN JONES
DIOR JOAILLERIE : VICTOIRE DE CASTELLANE
BIJOUX / COSTUME JEWELRY : YOON AHN; MATTHEW WILLIAMS