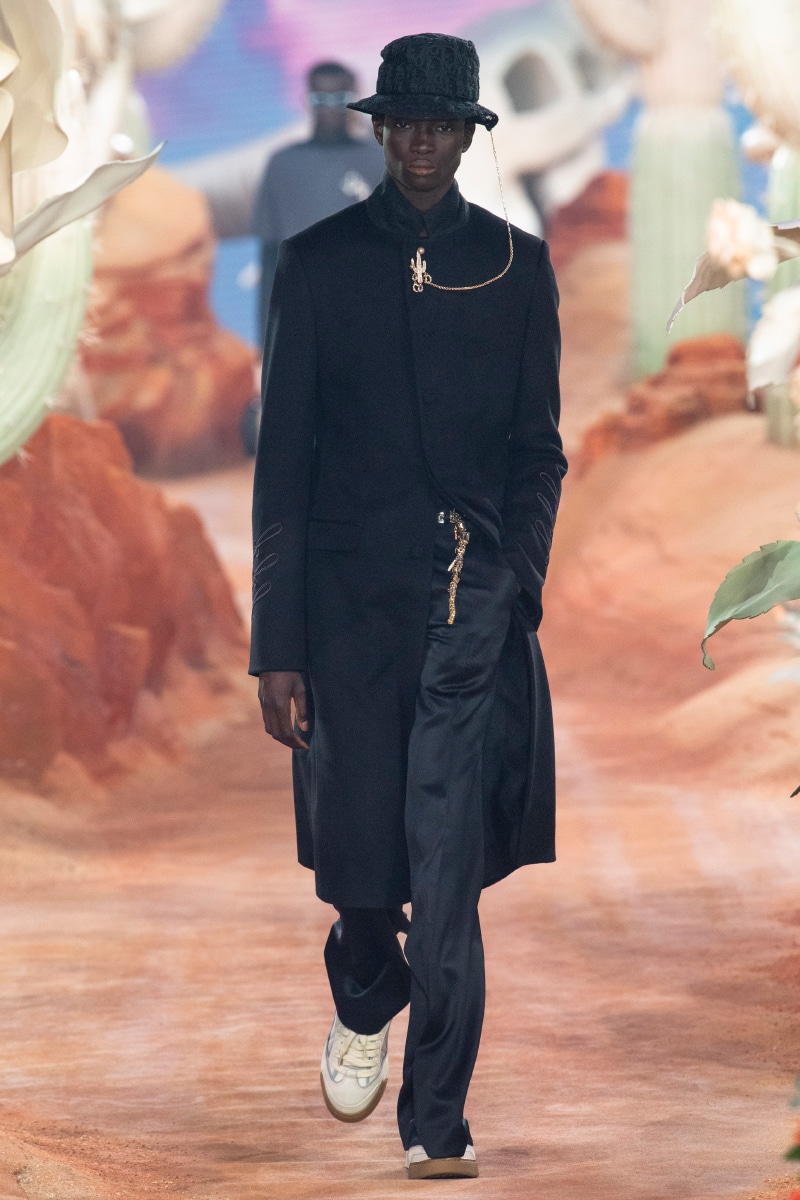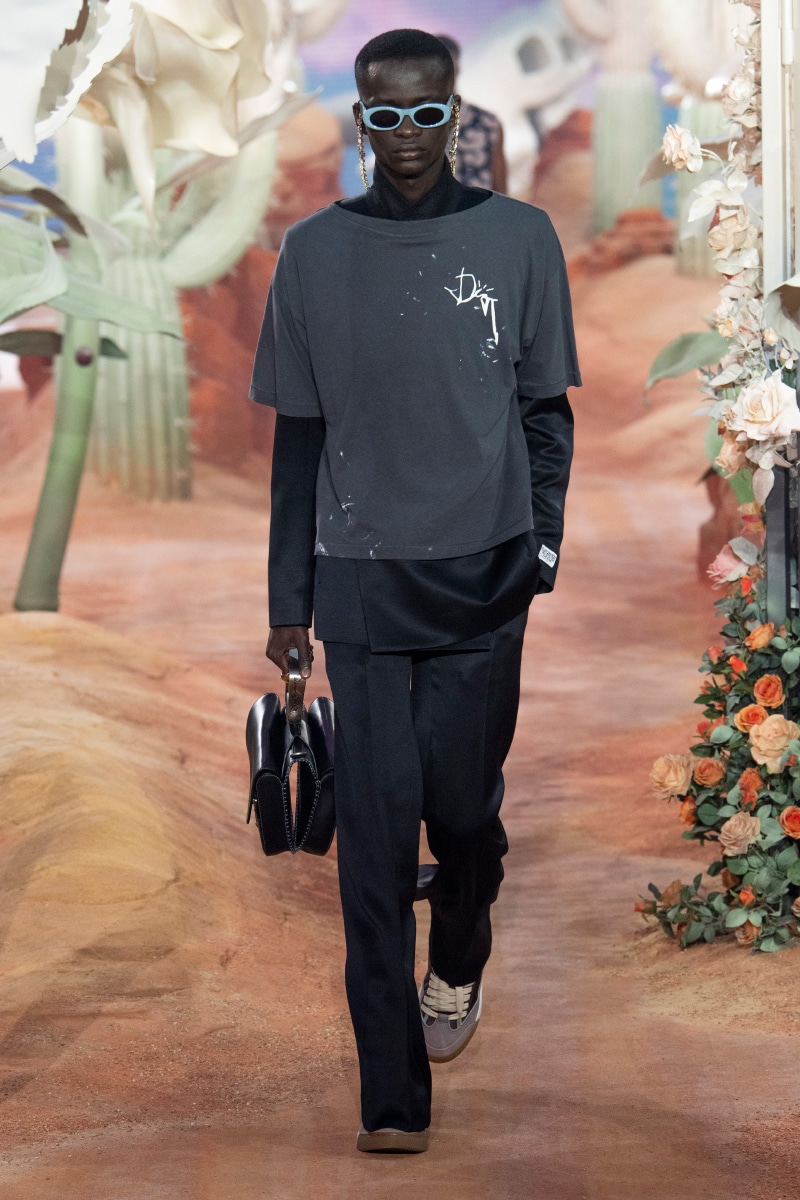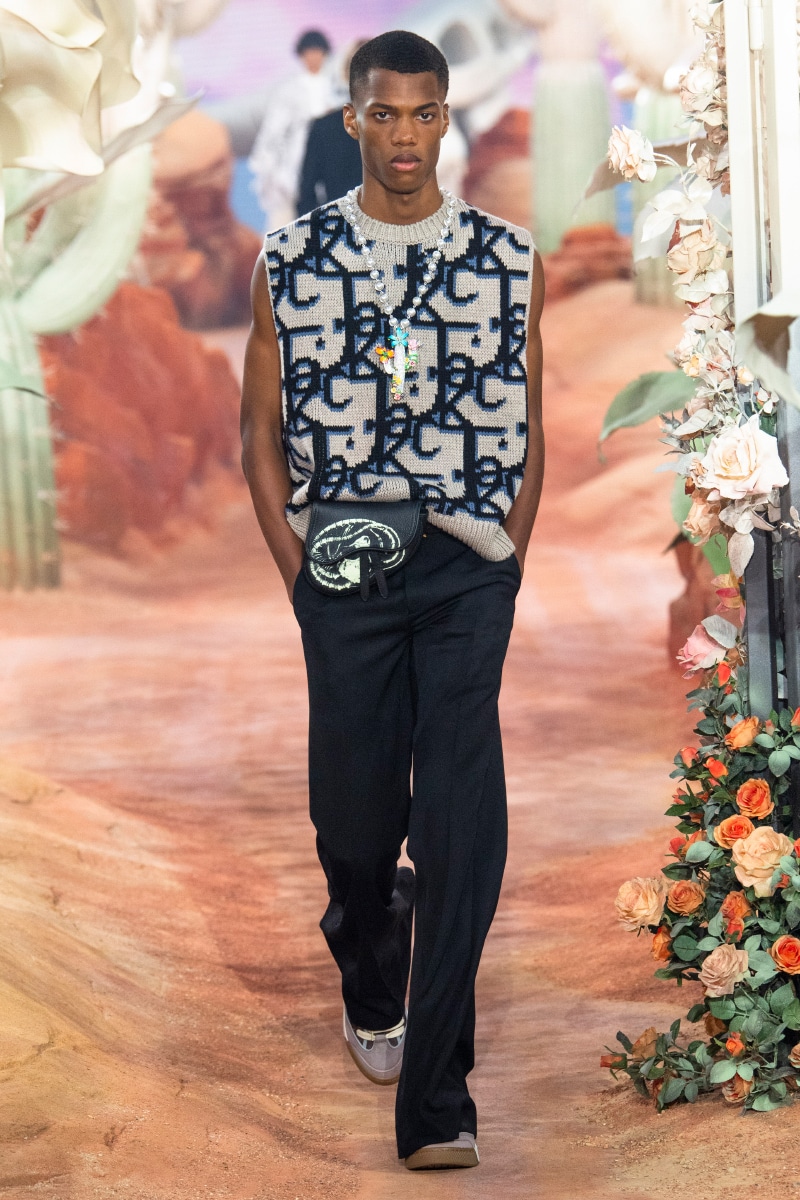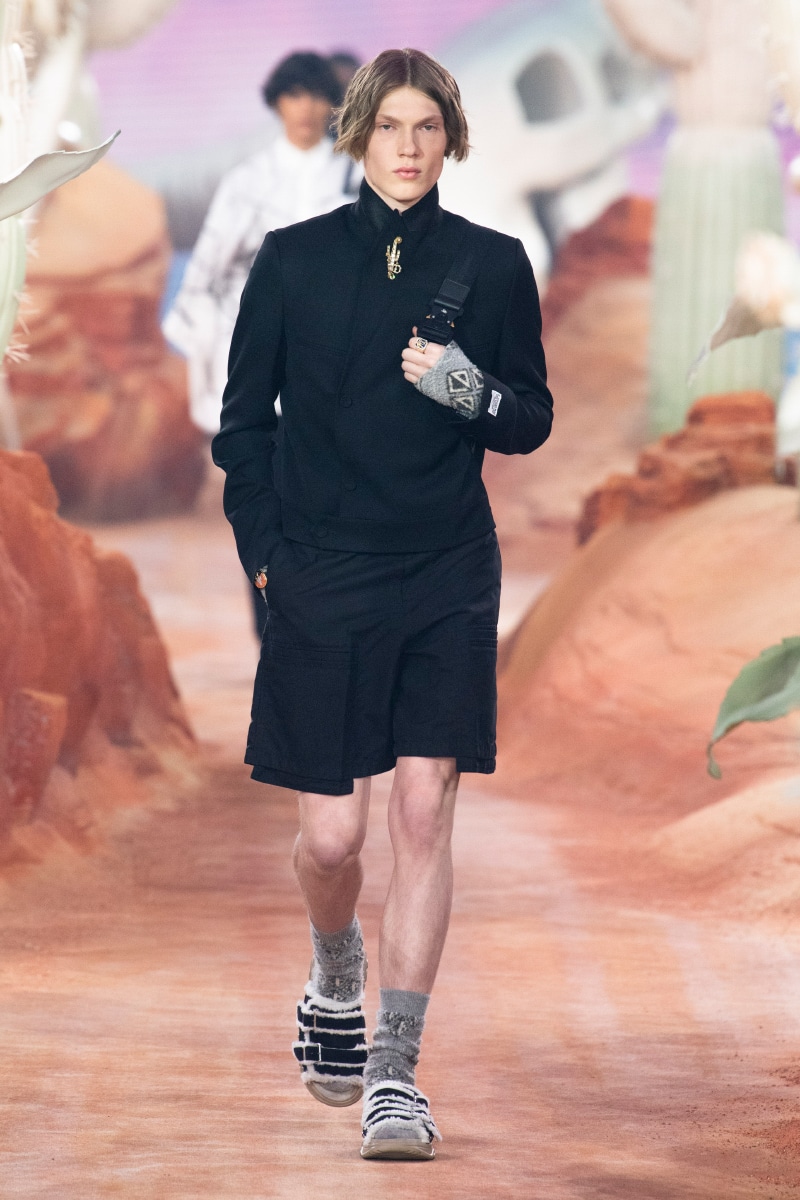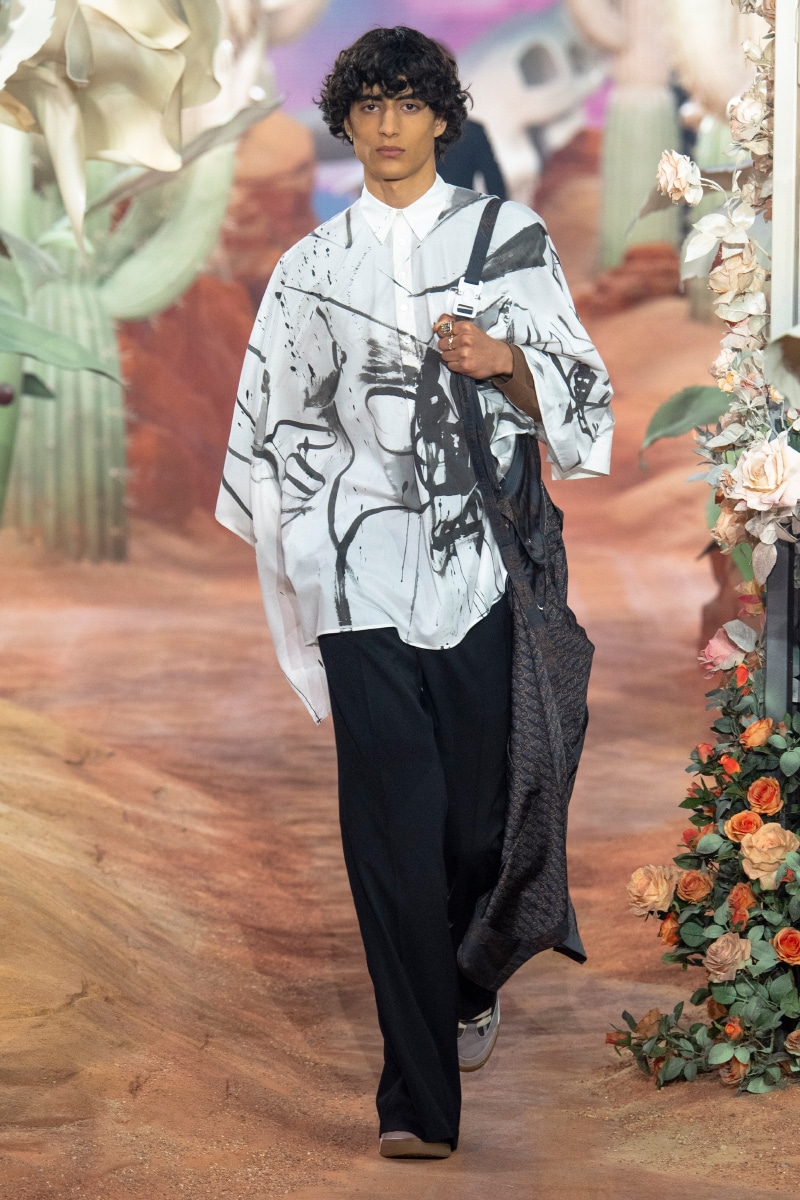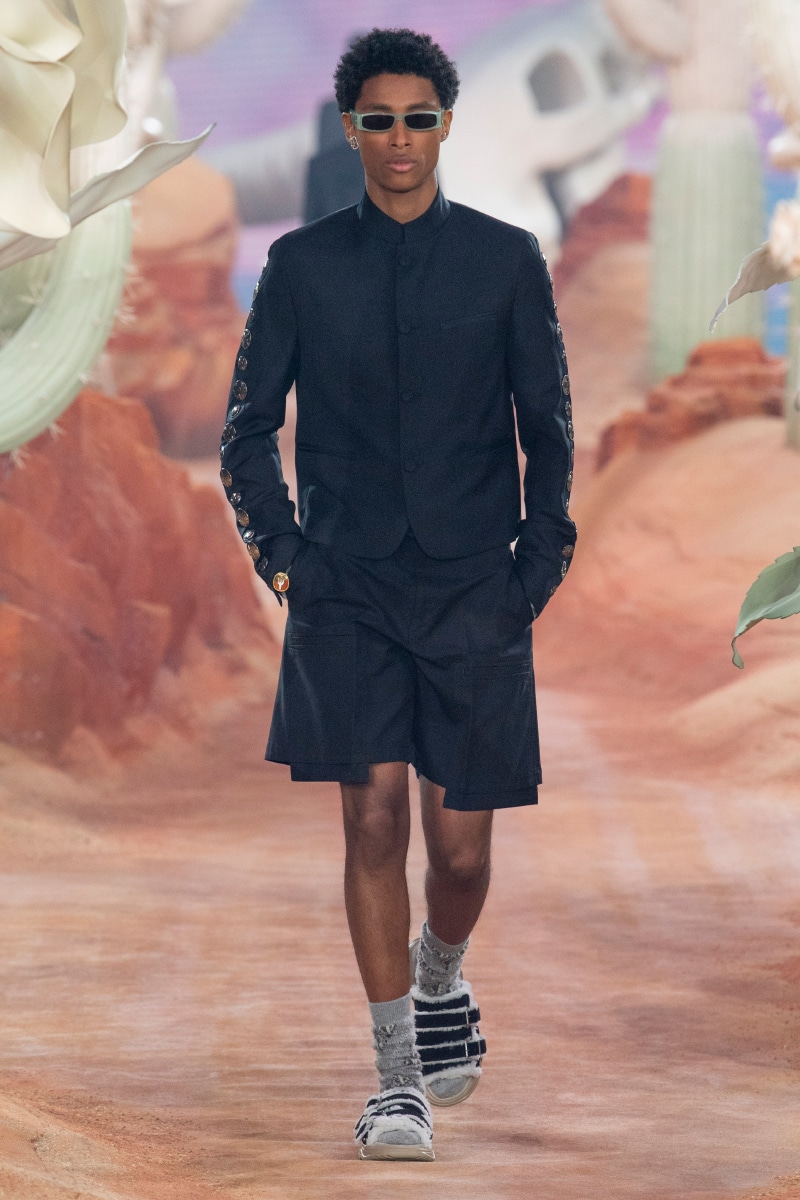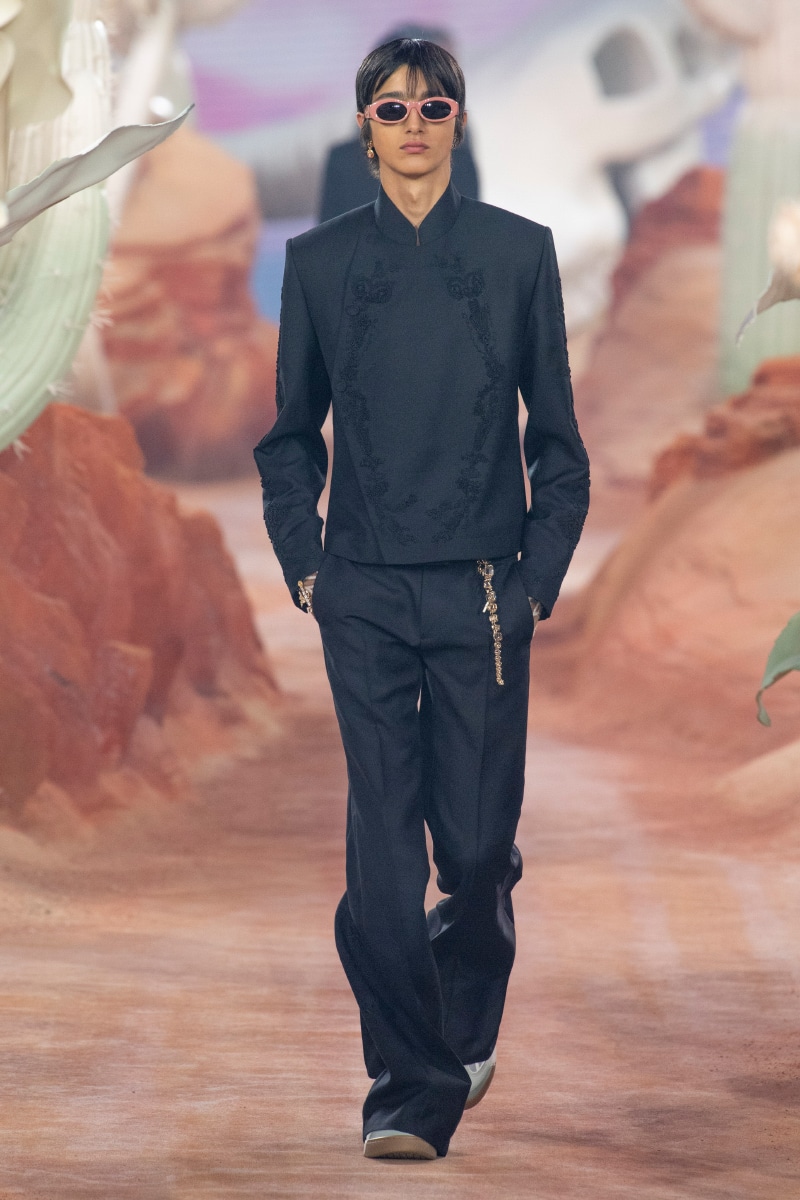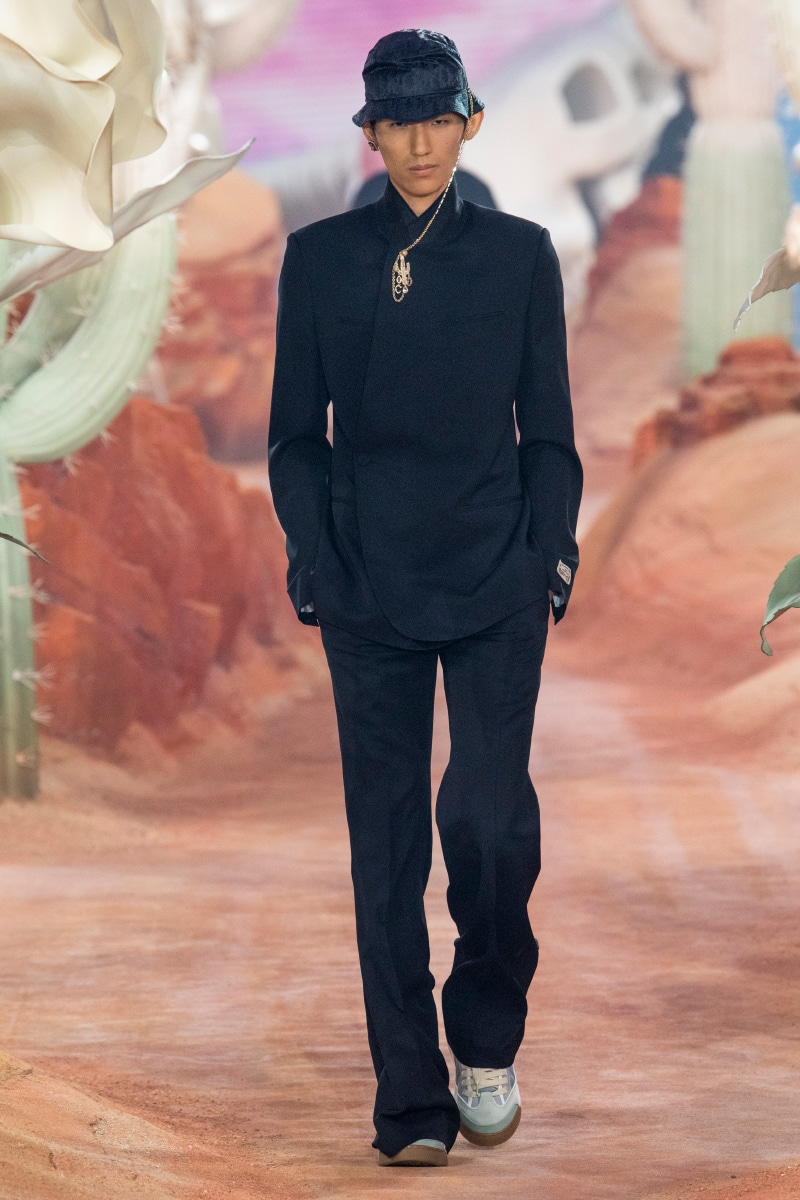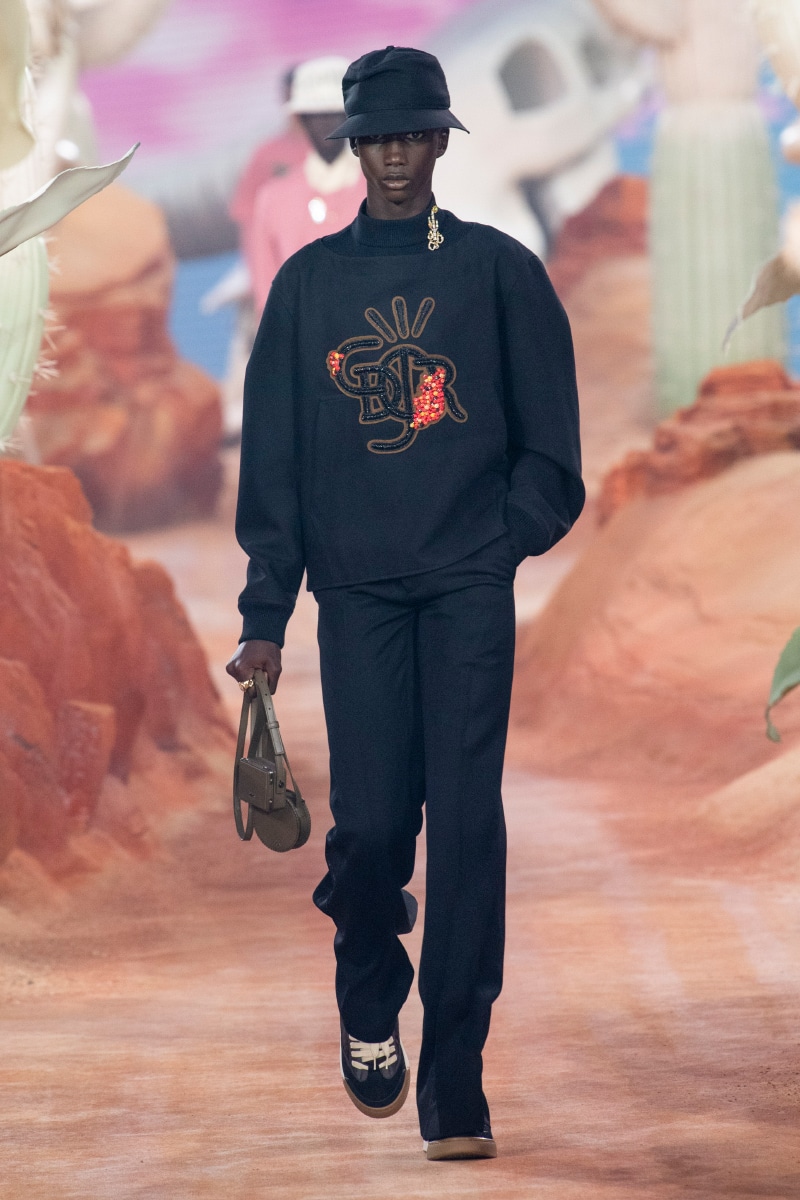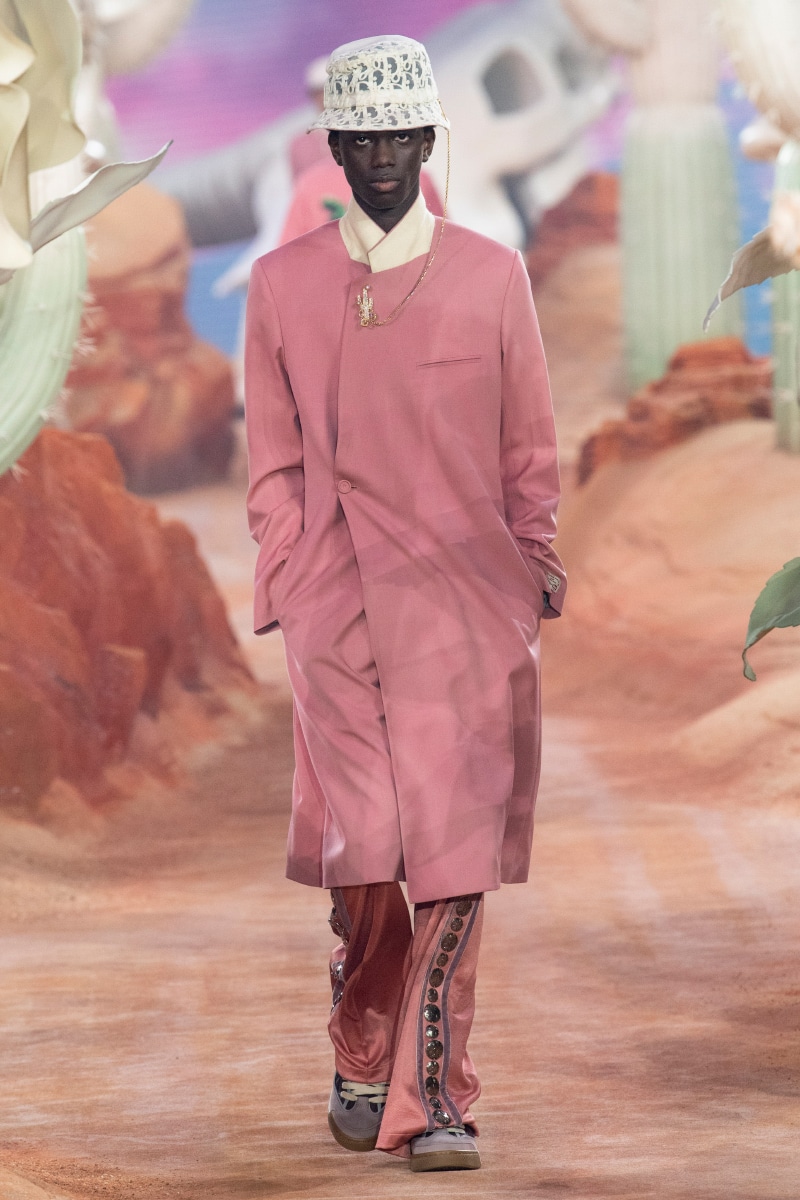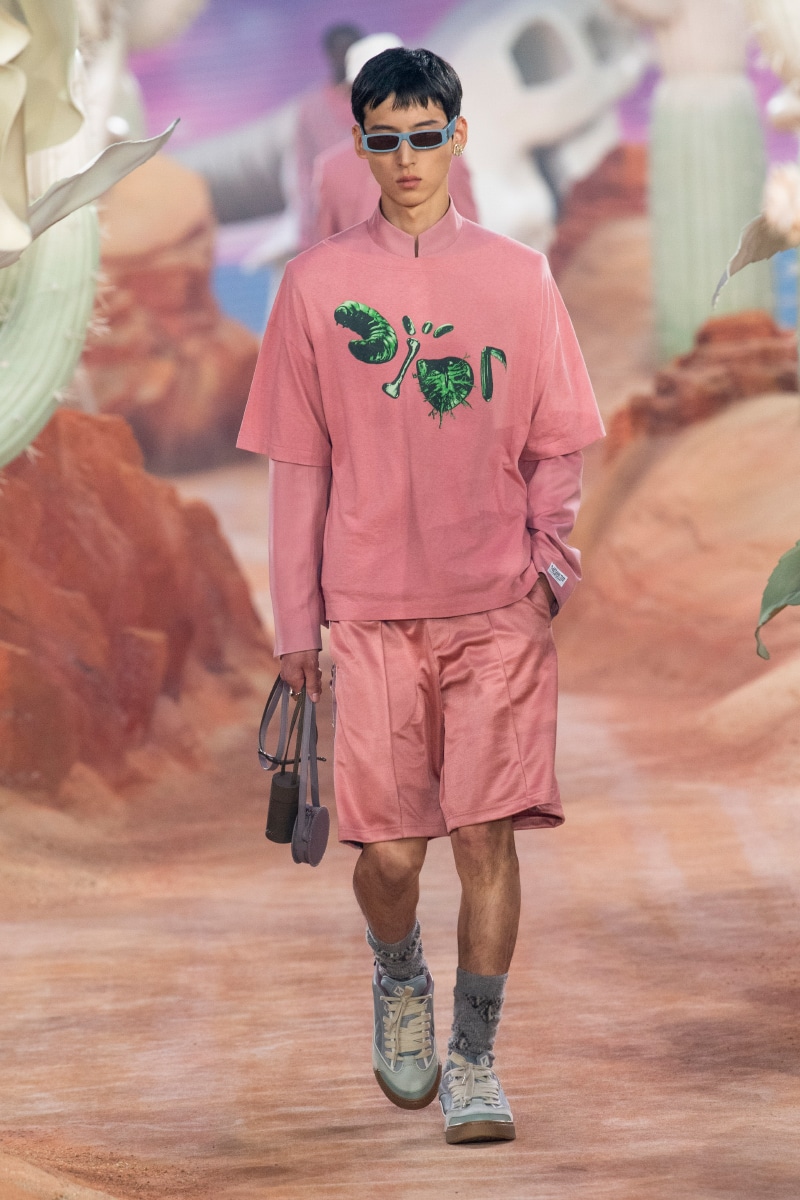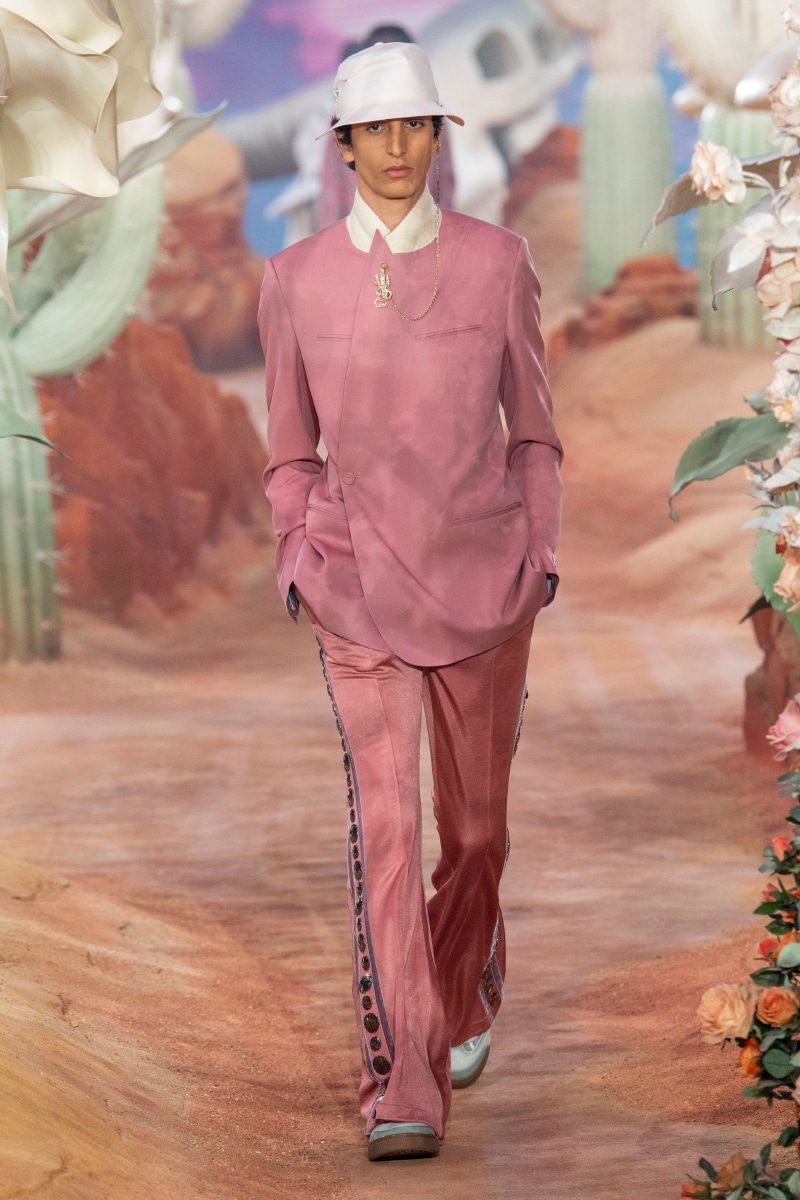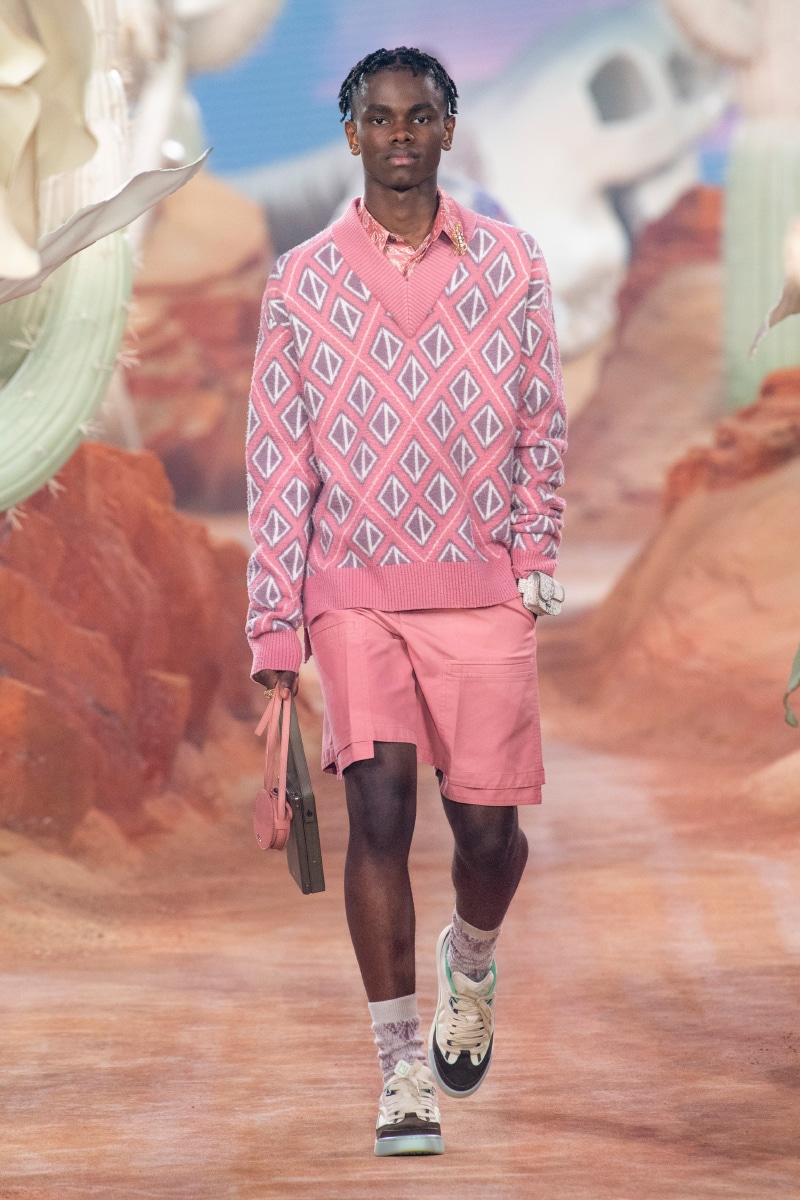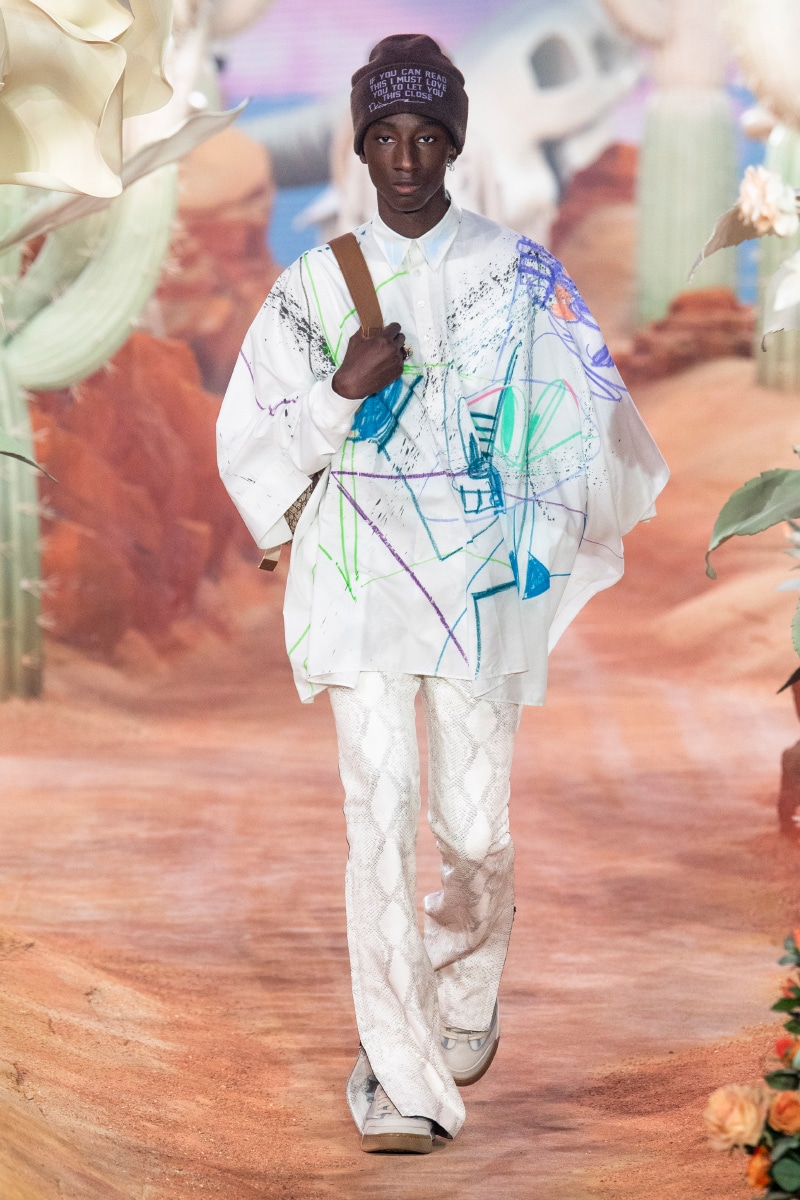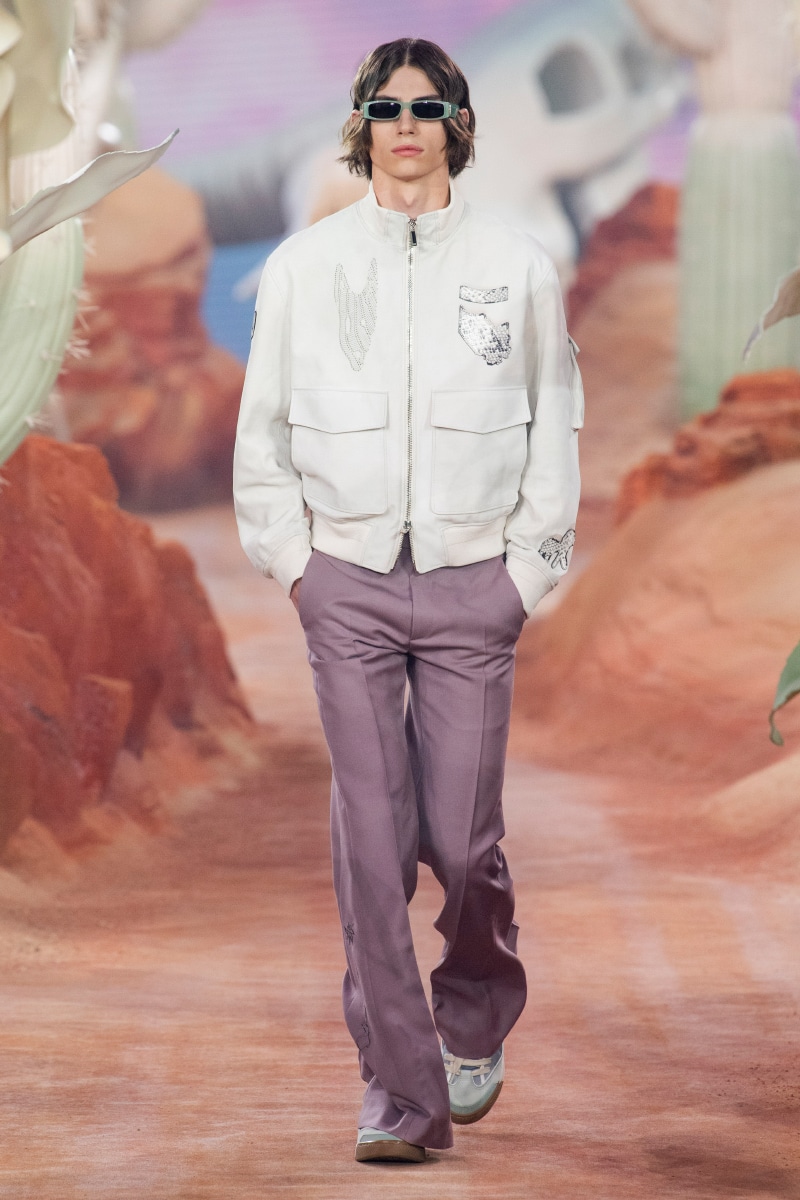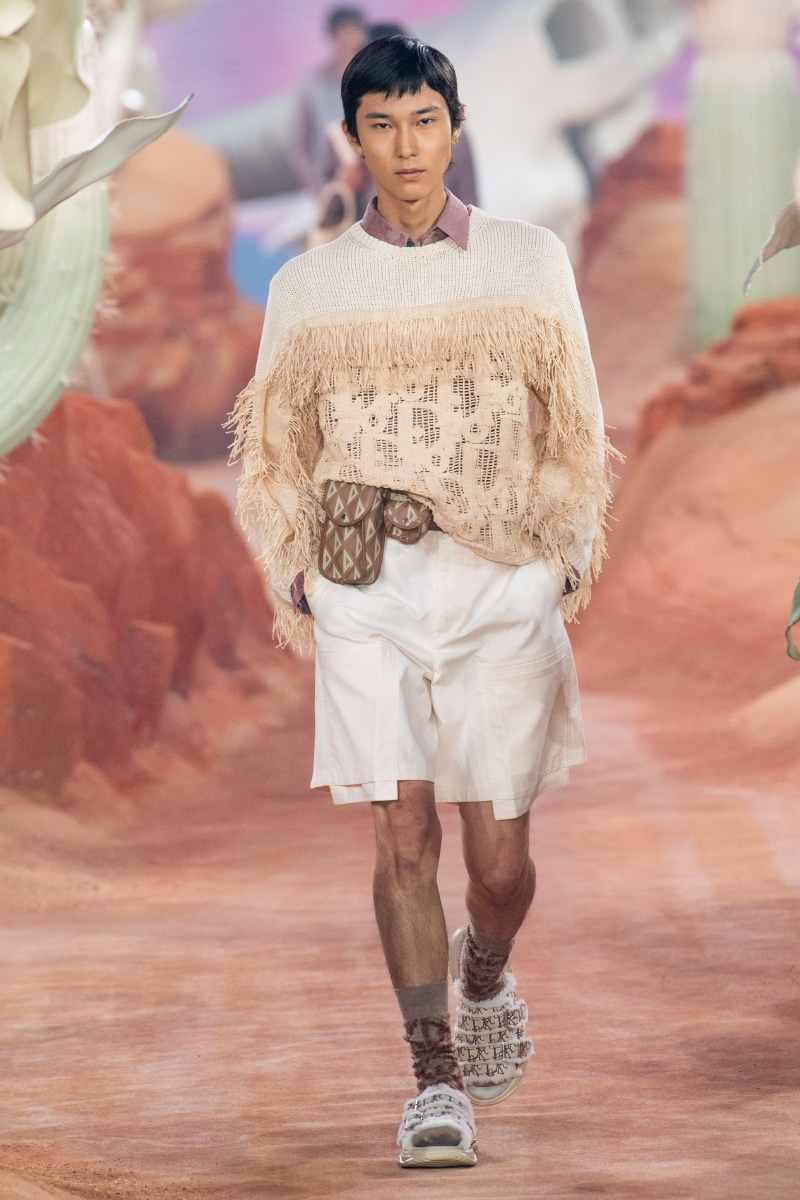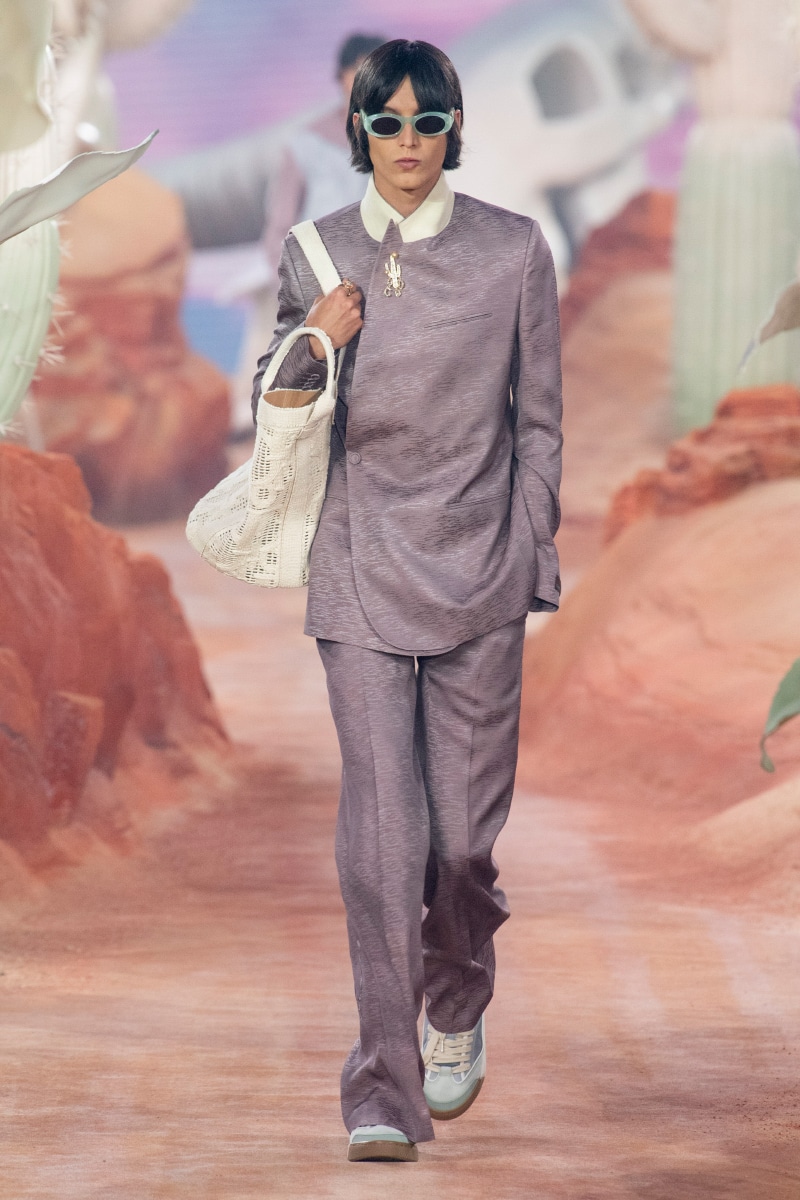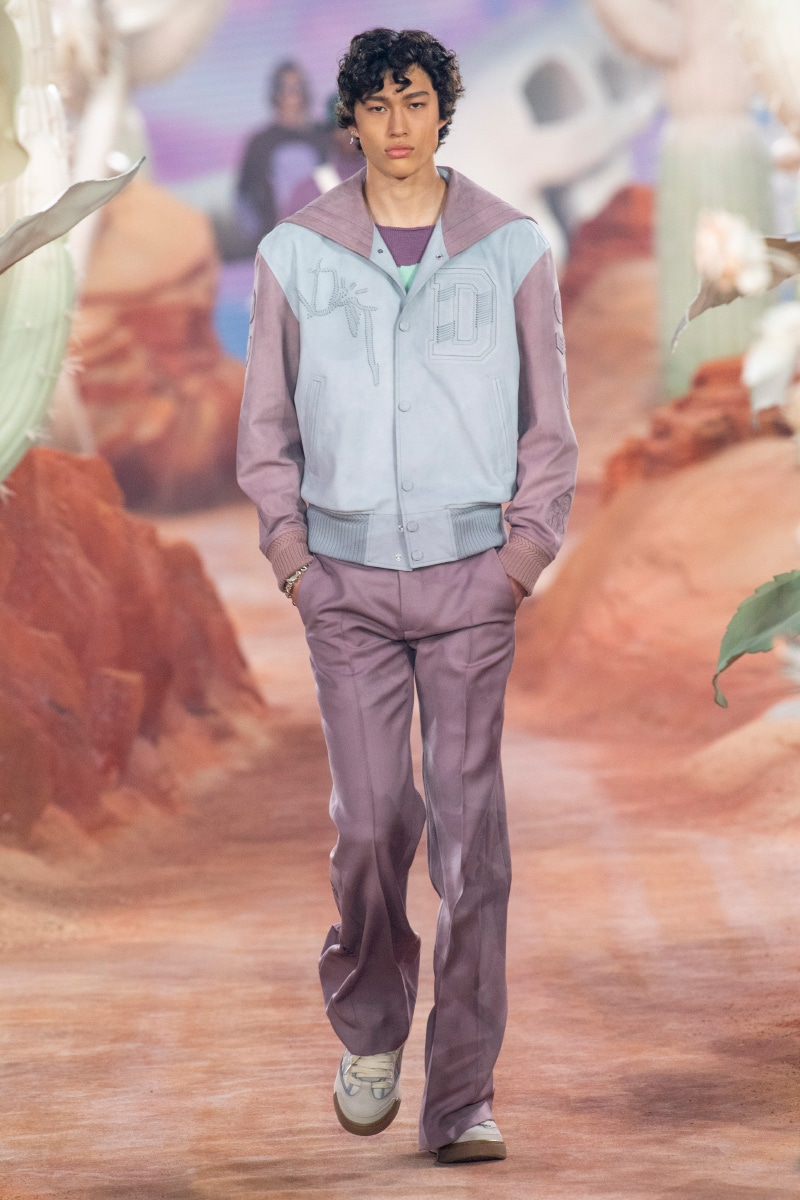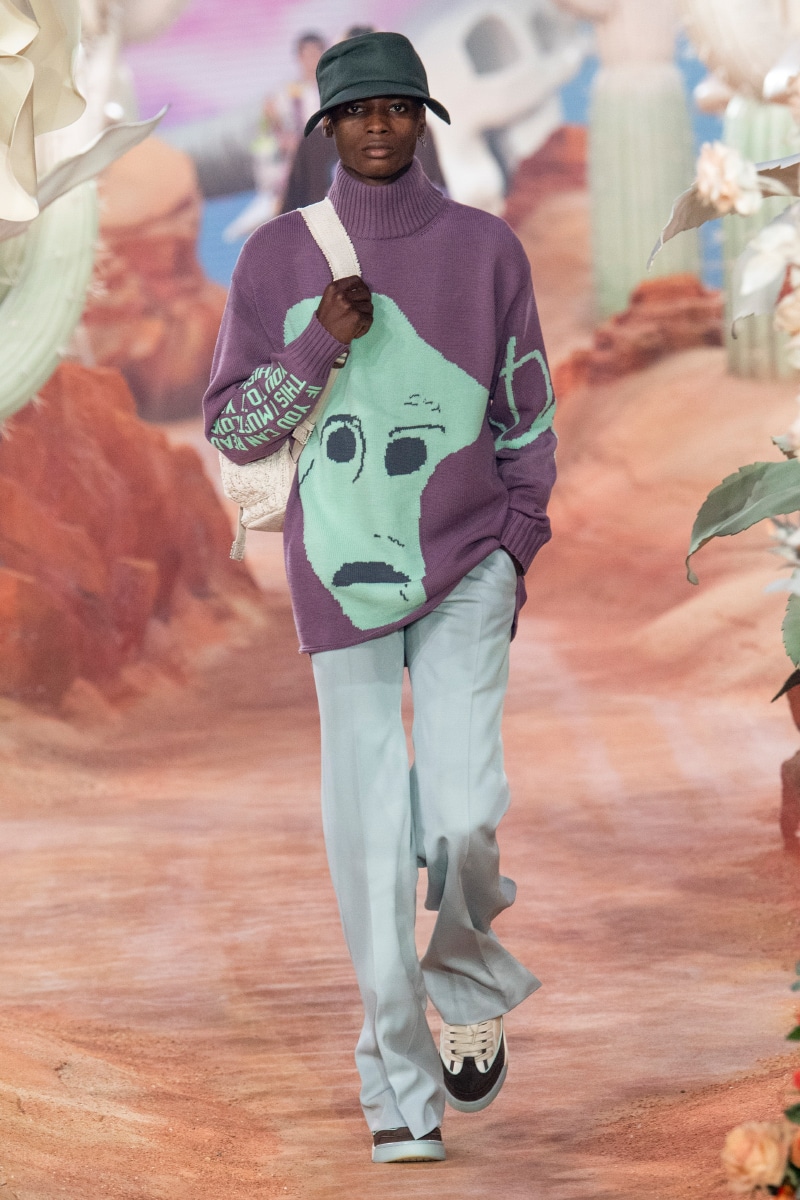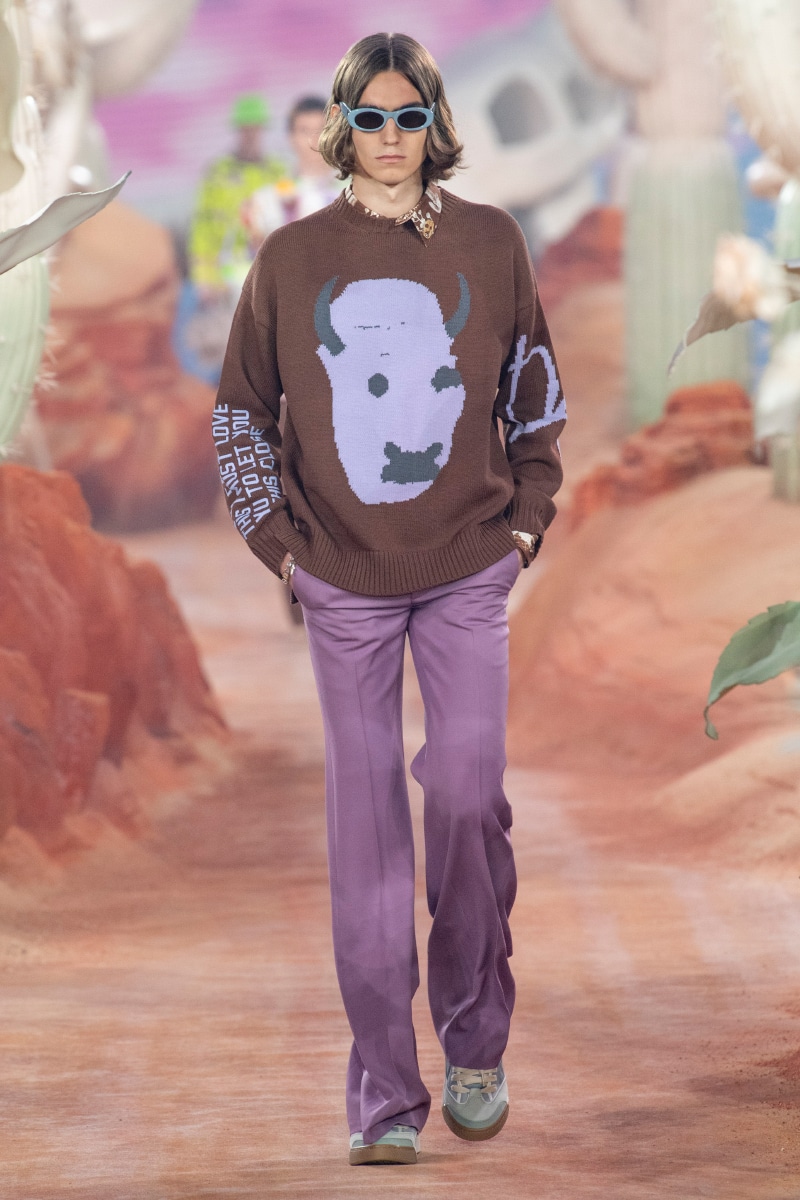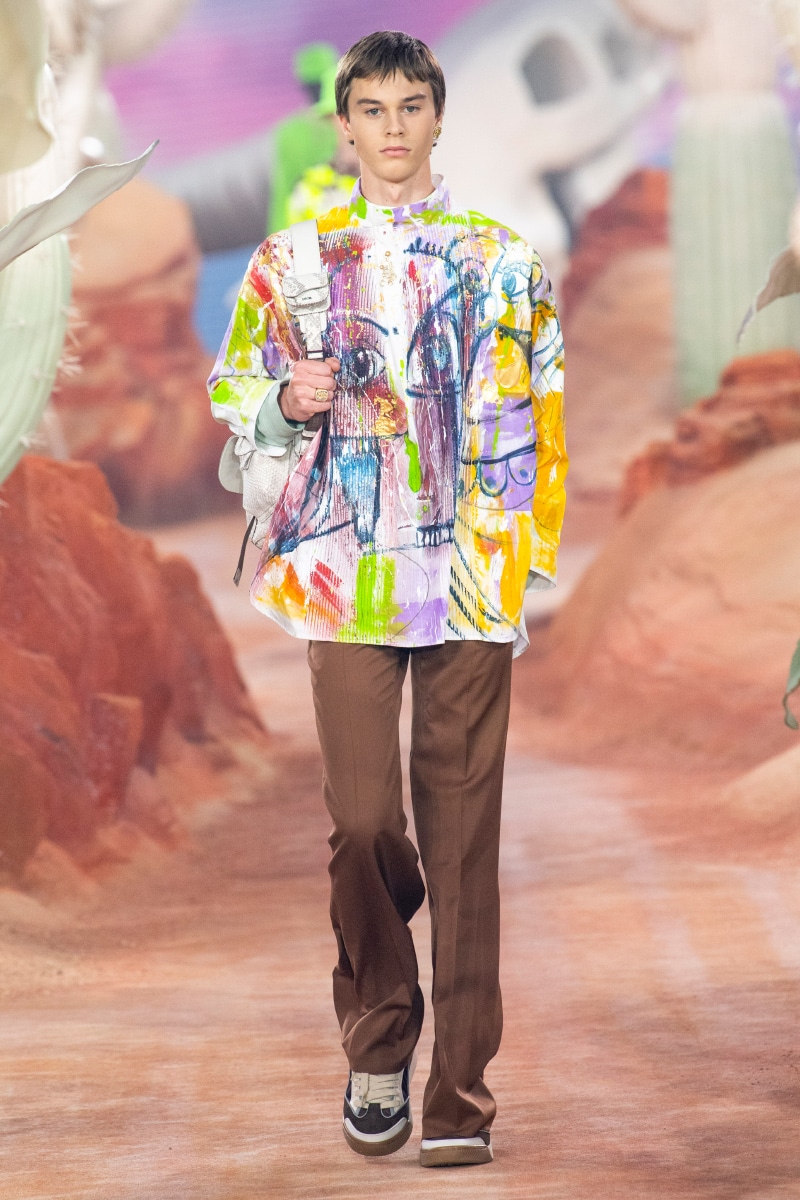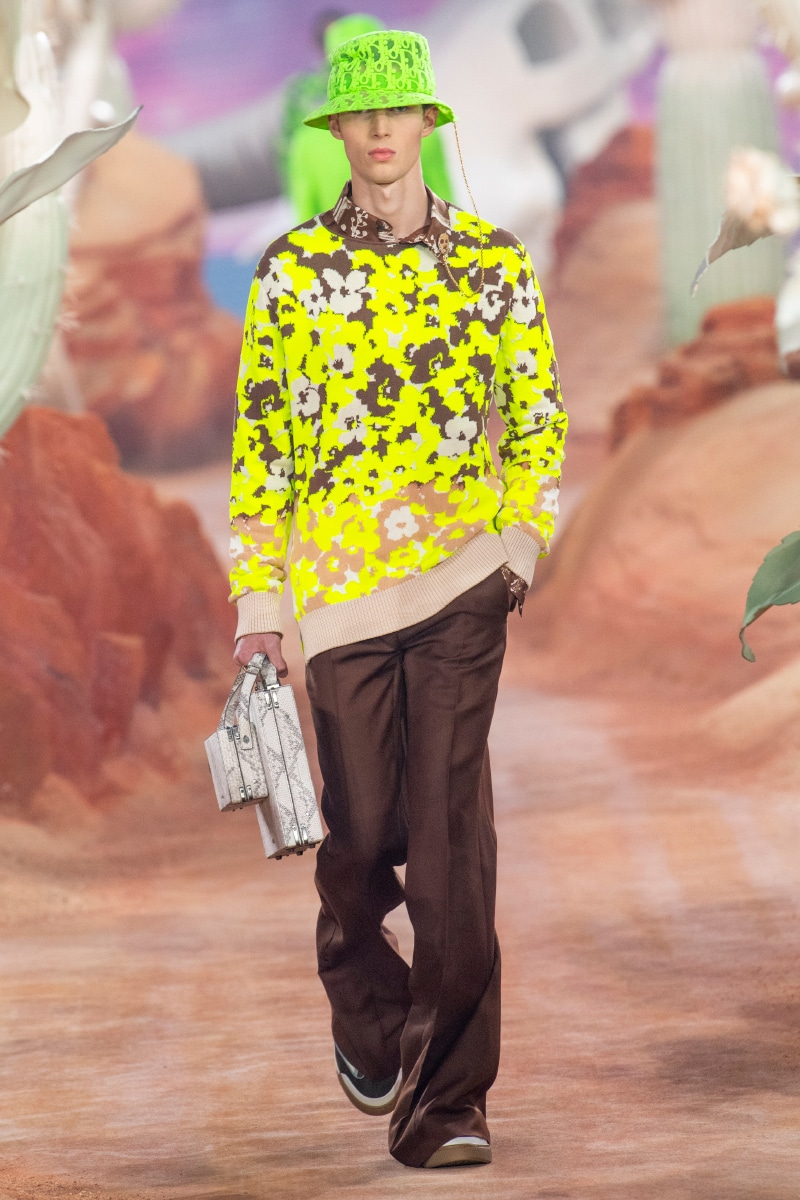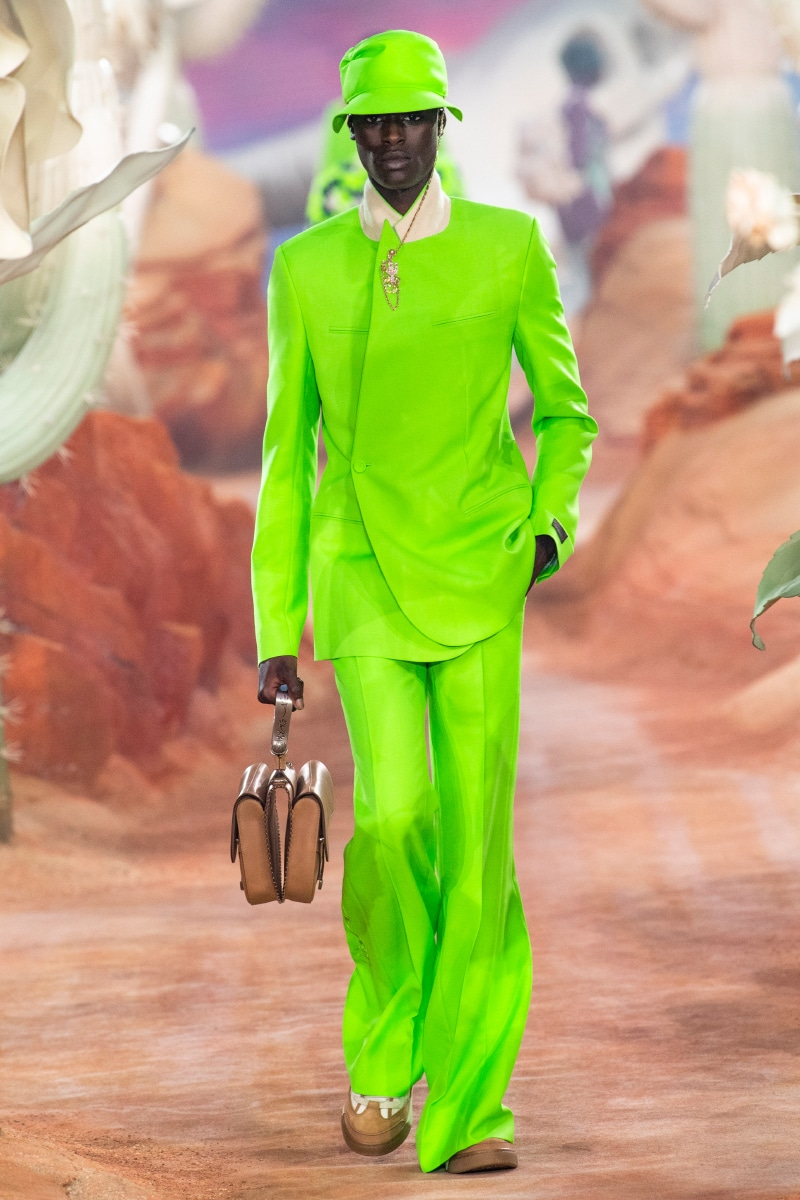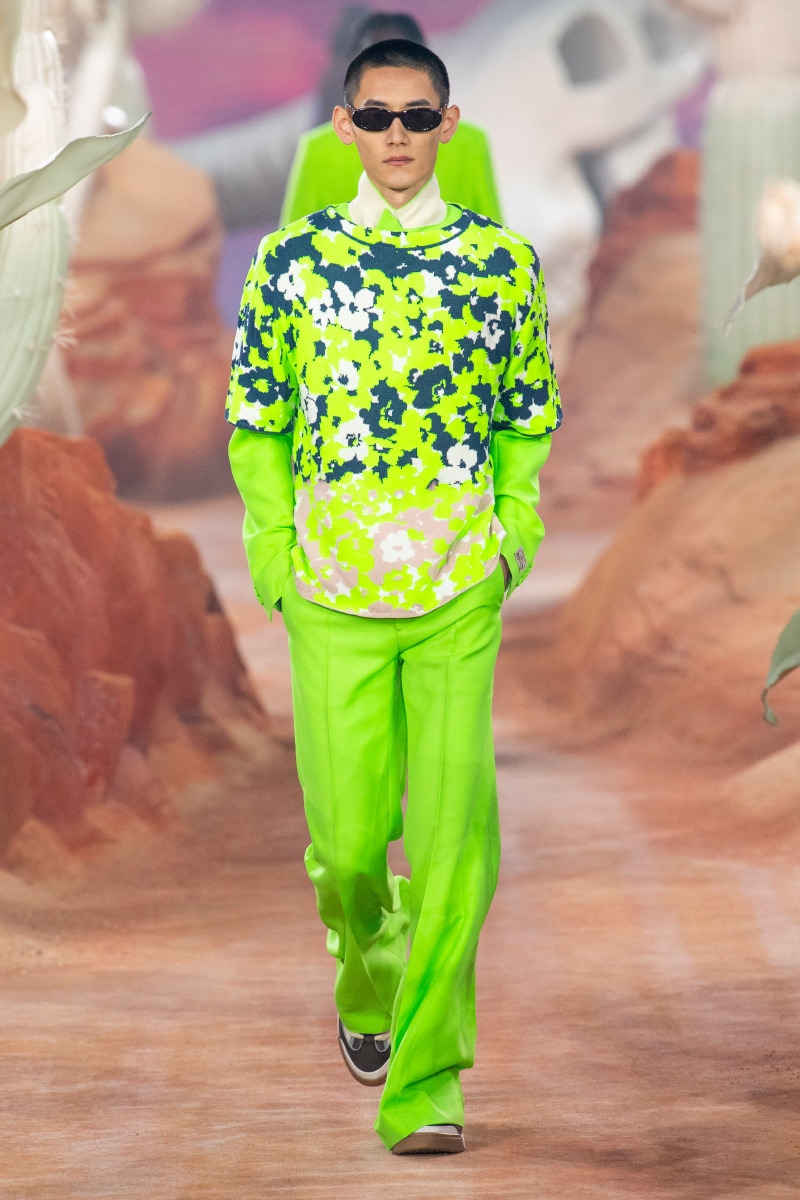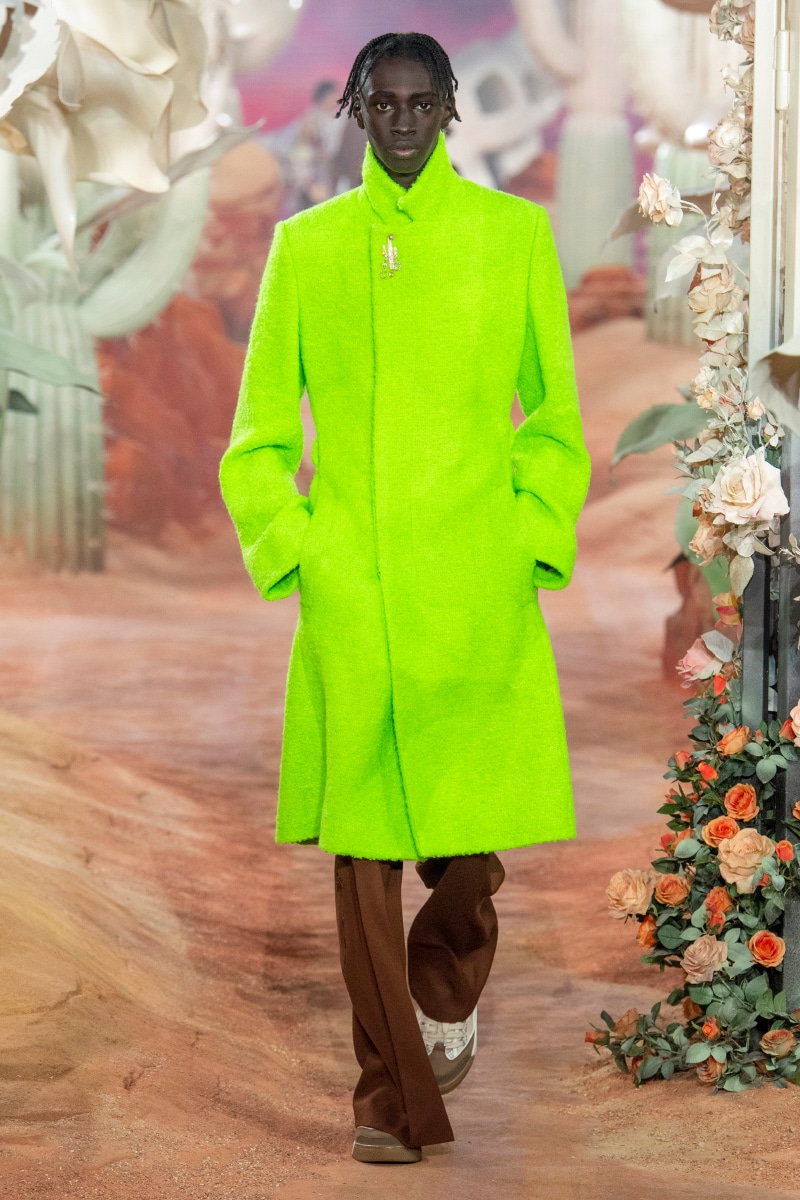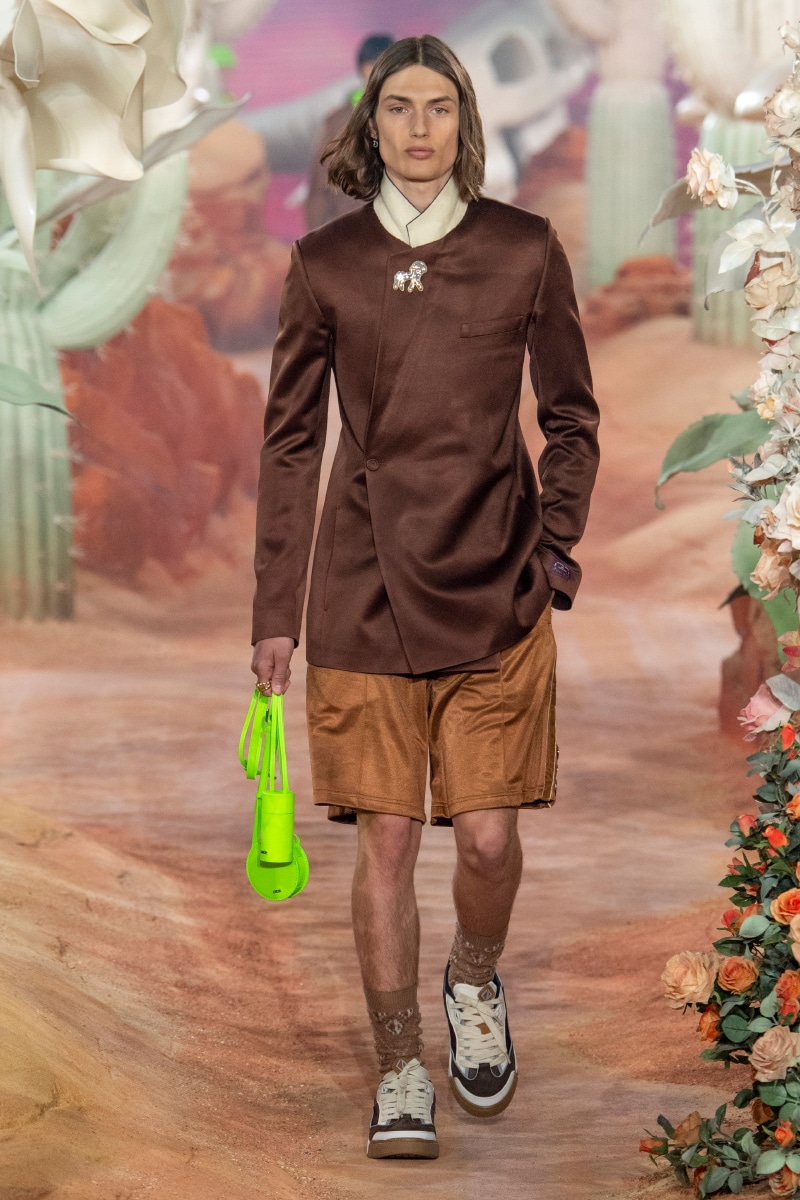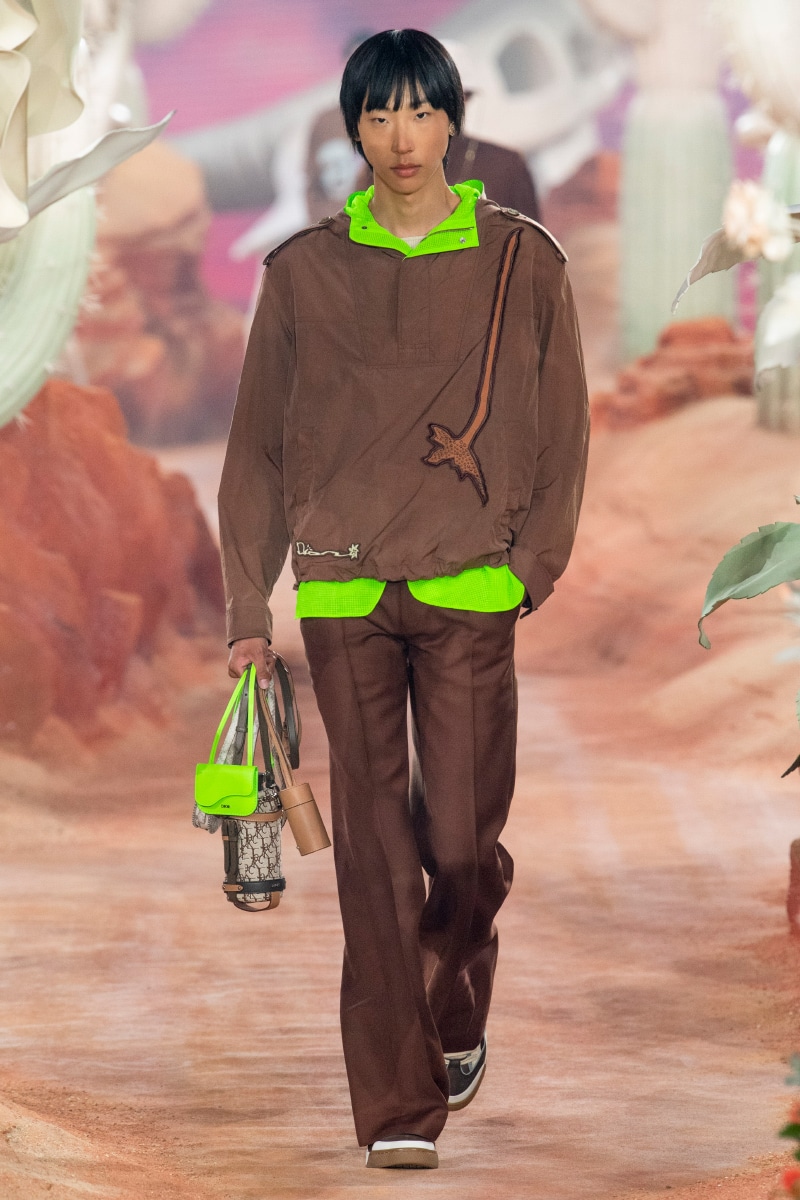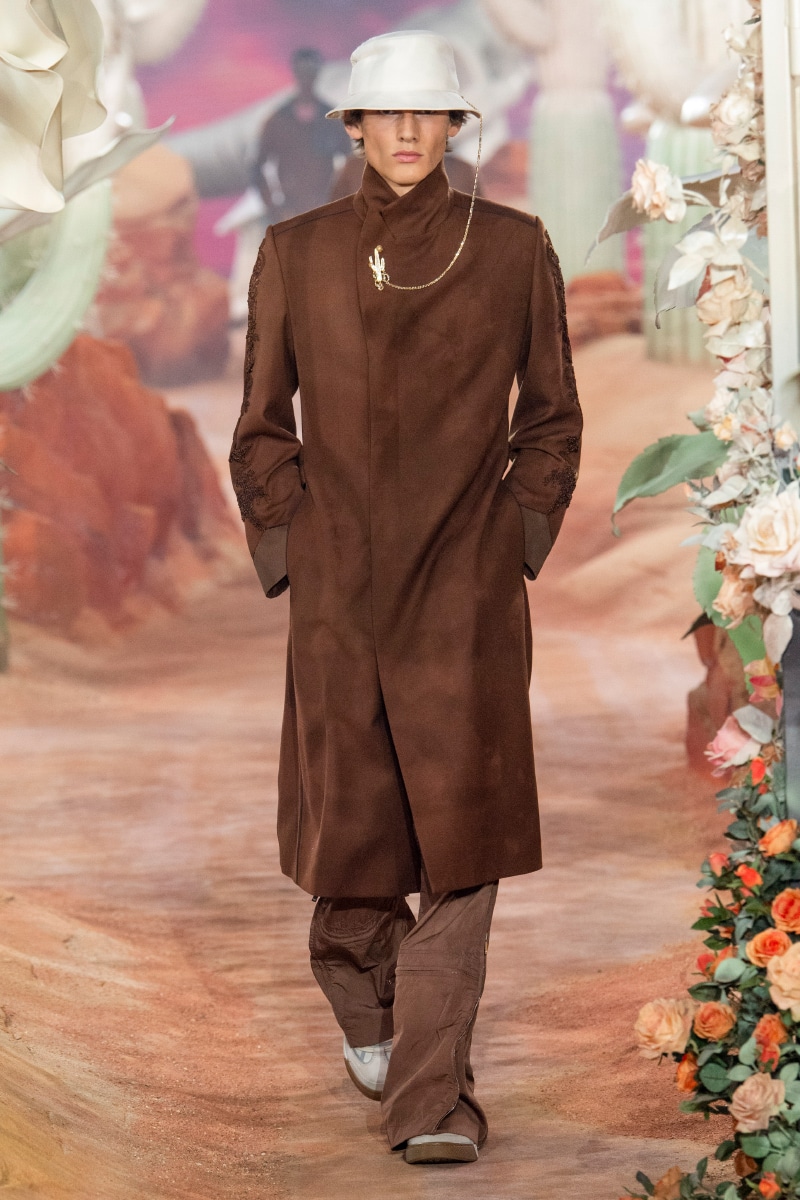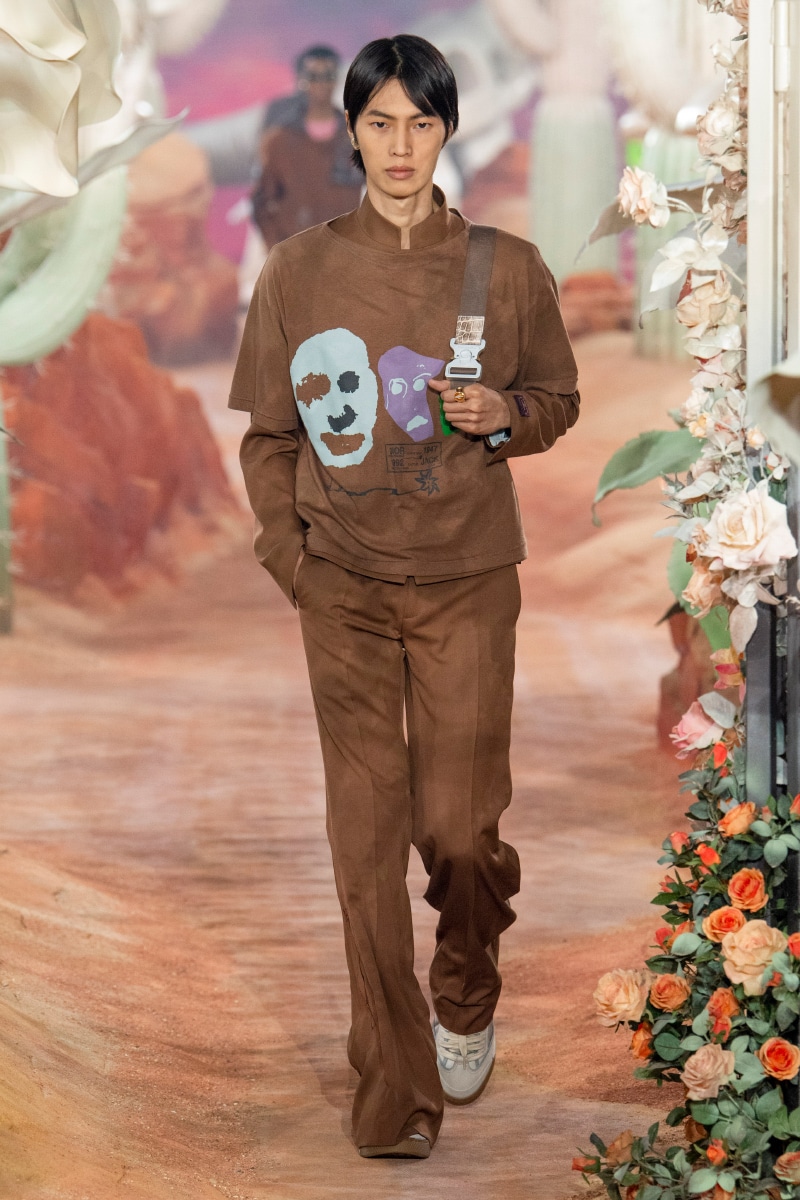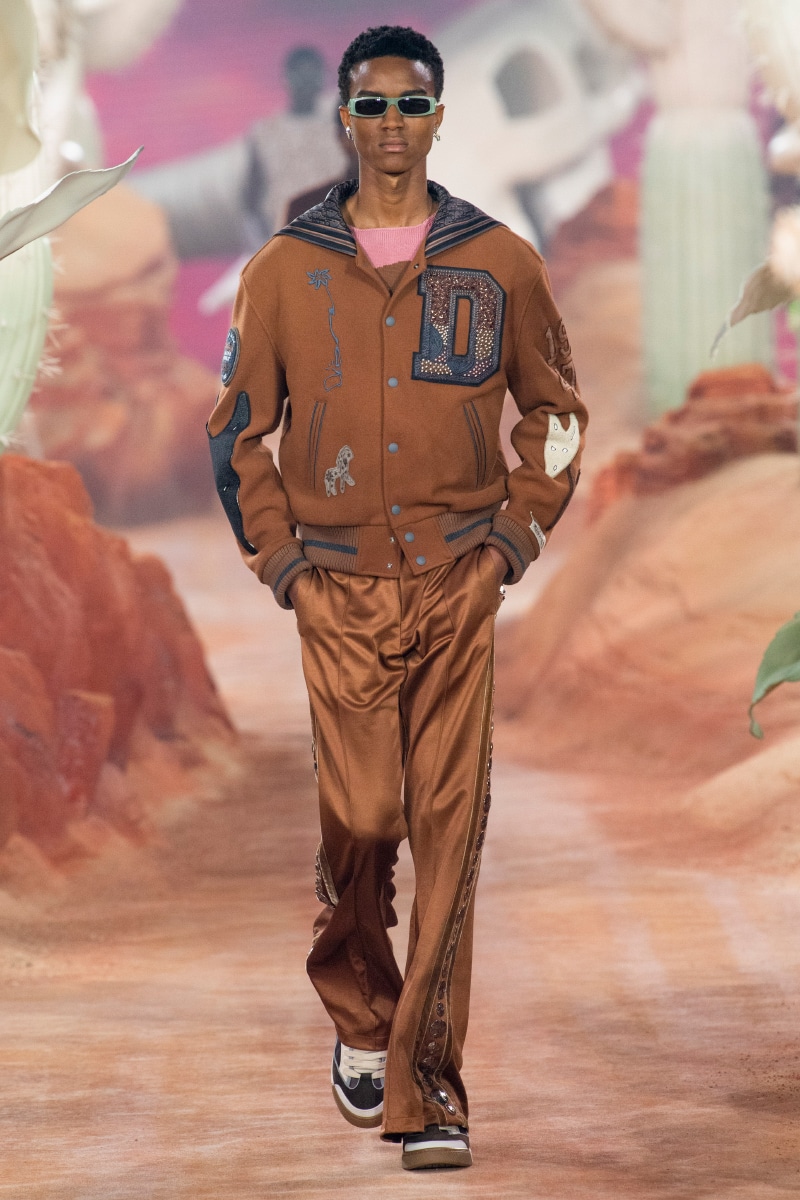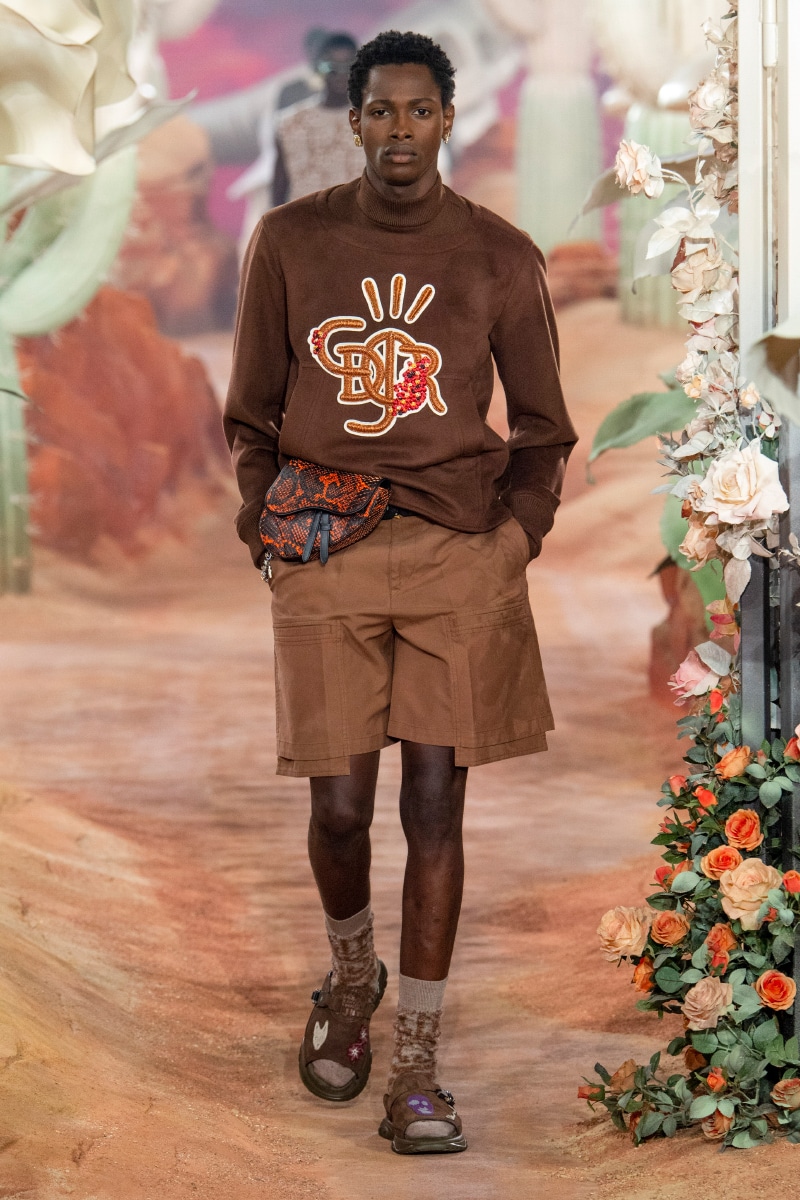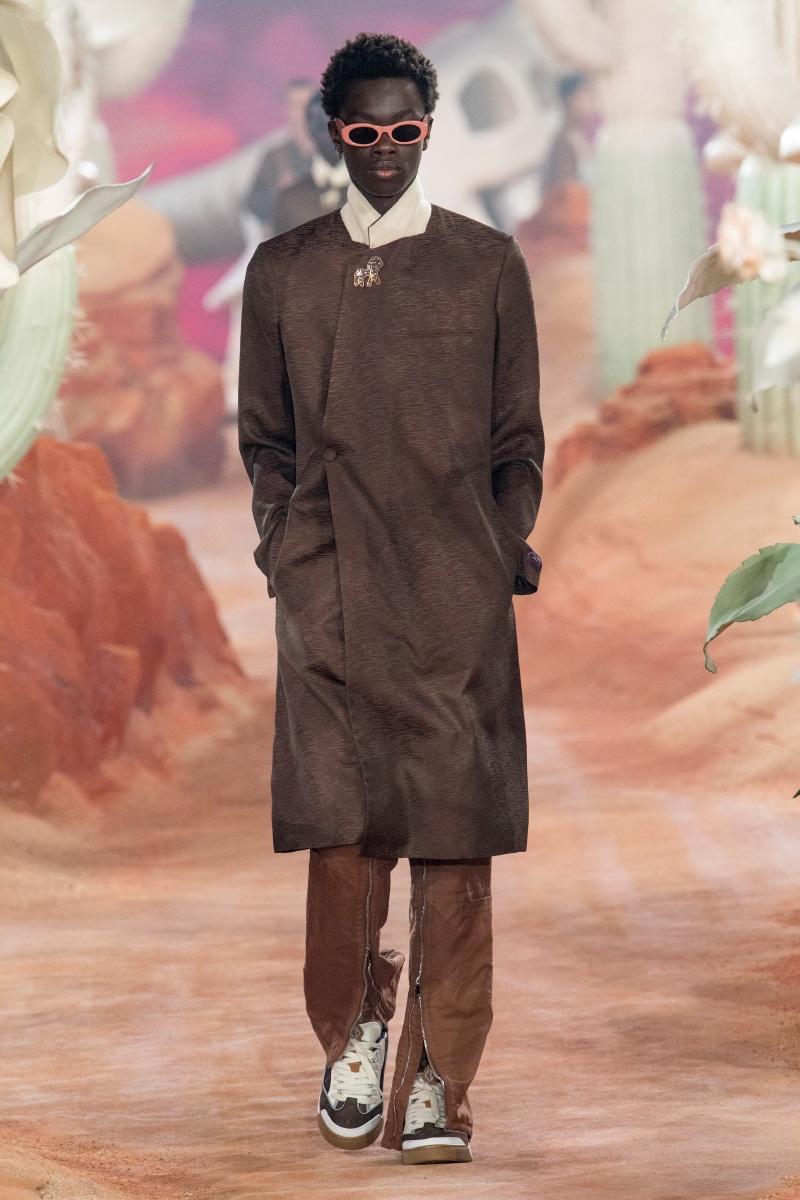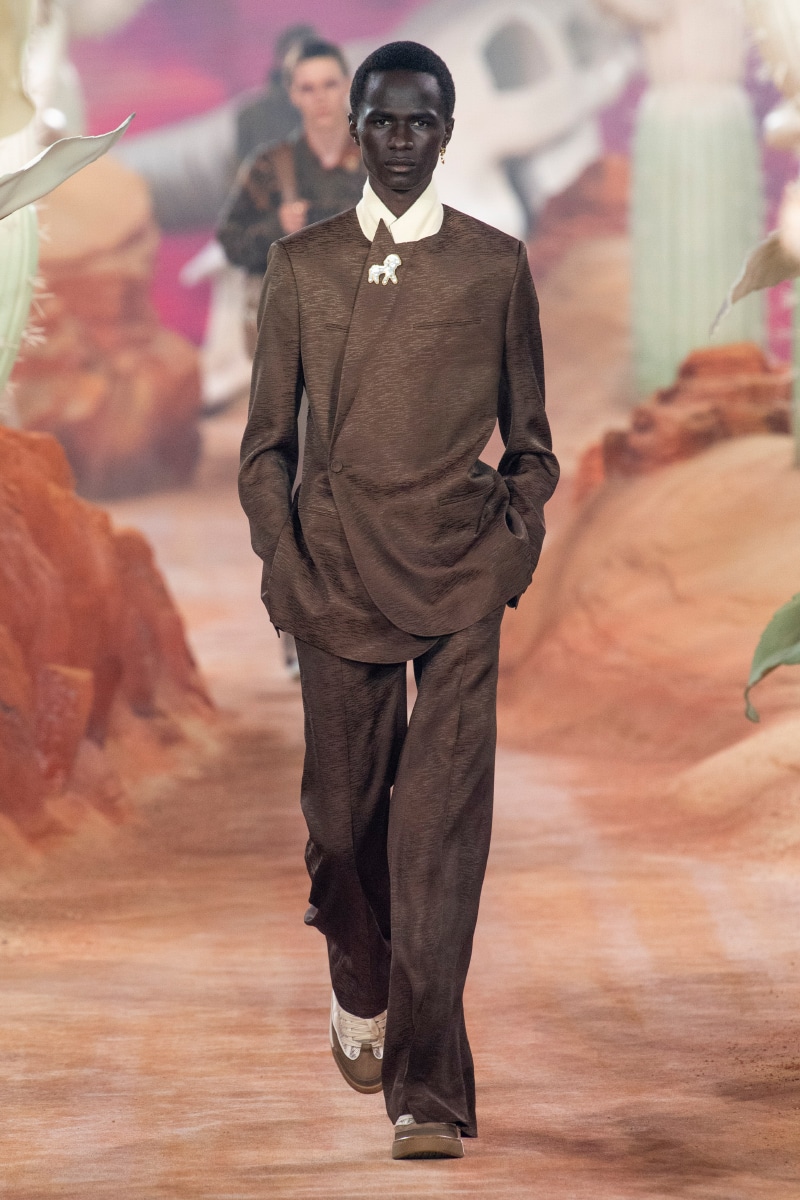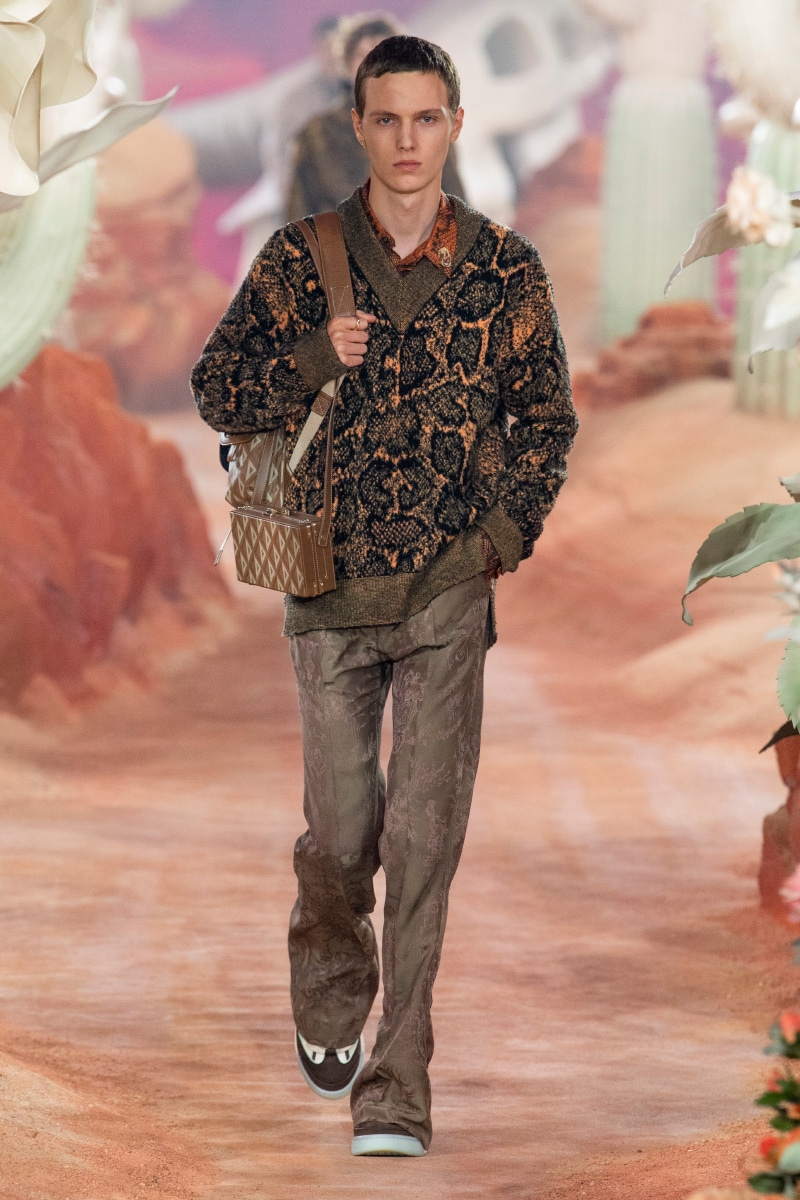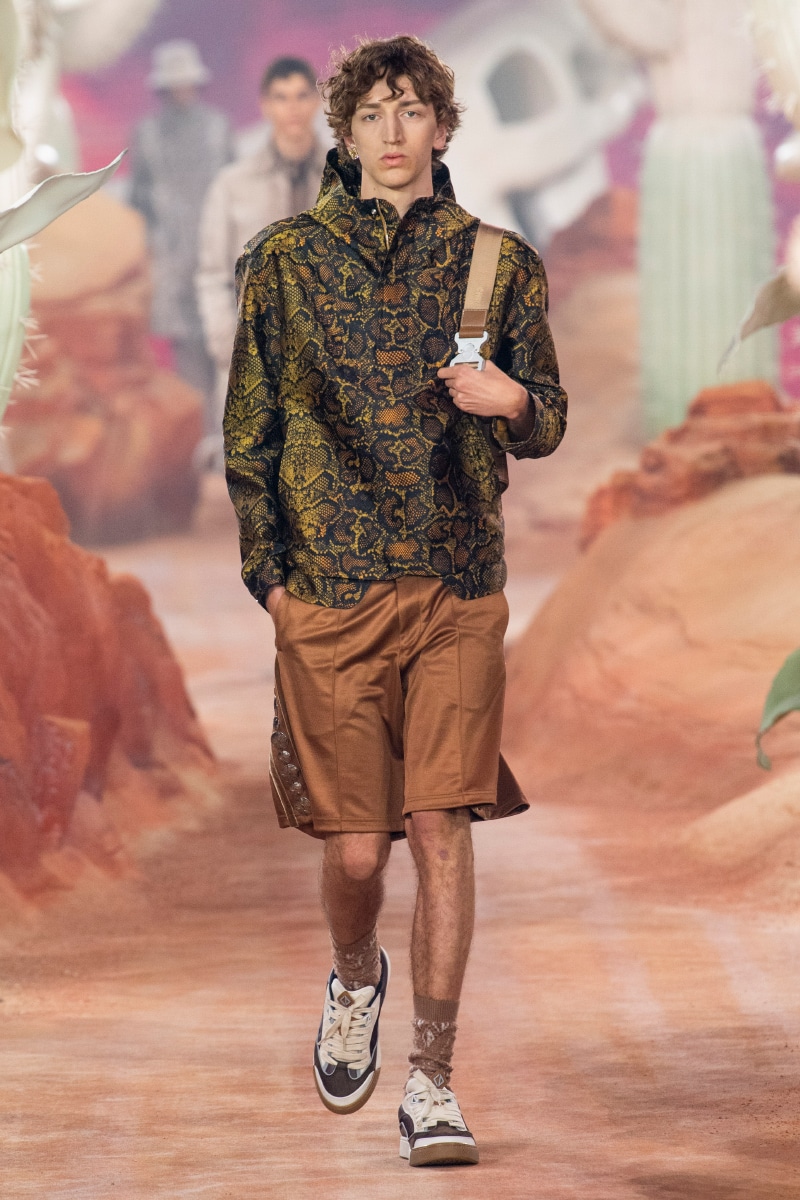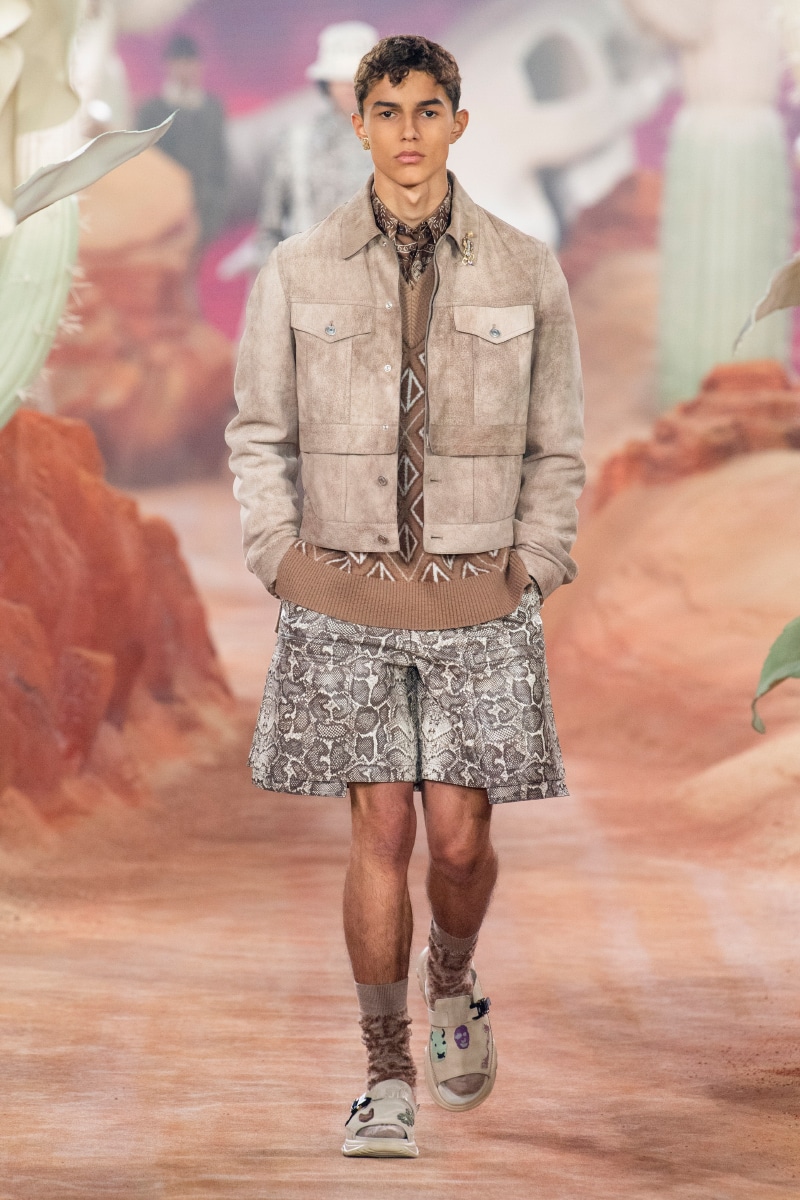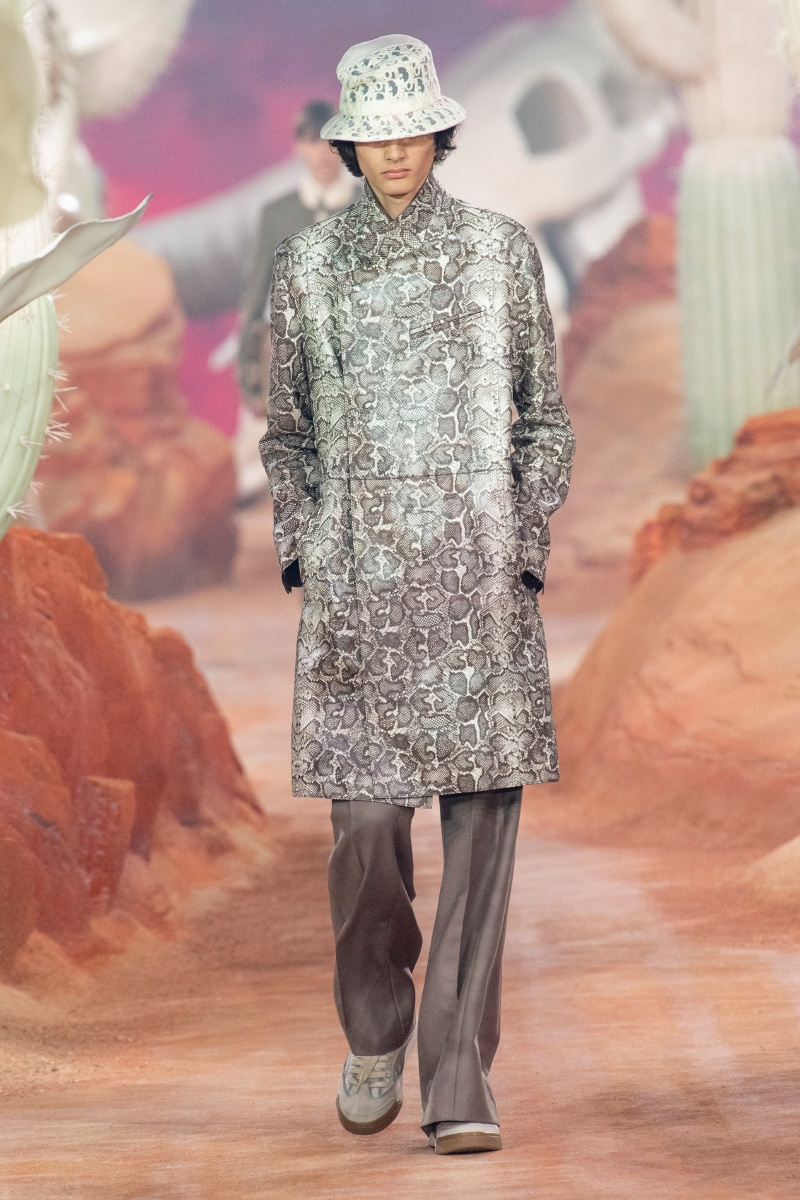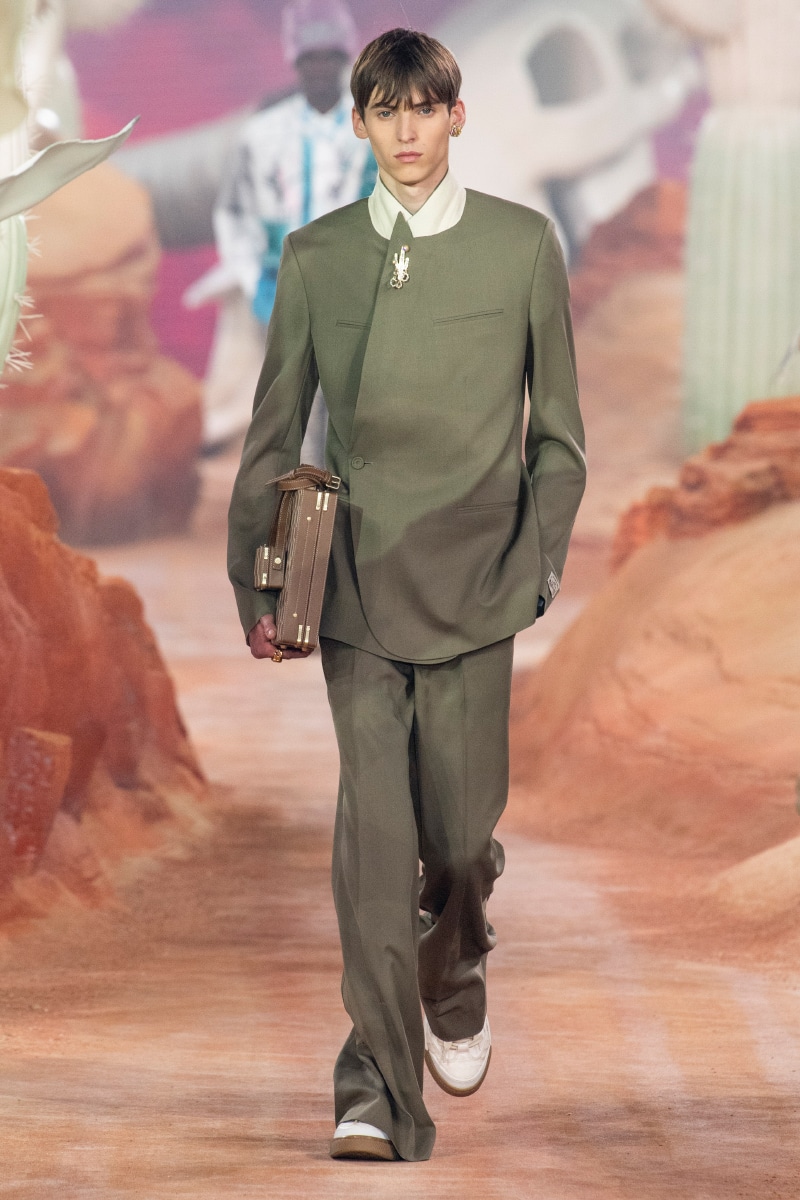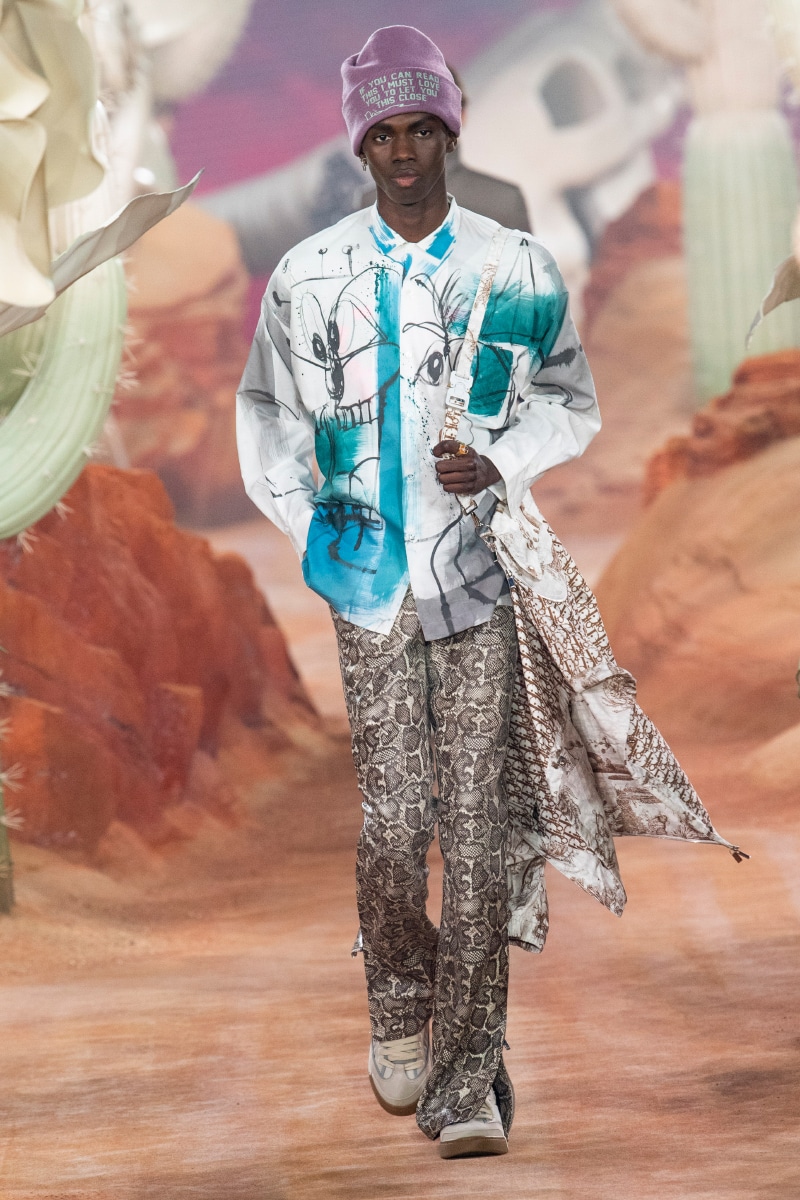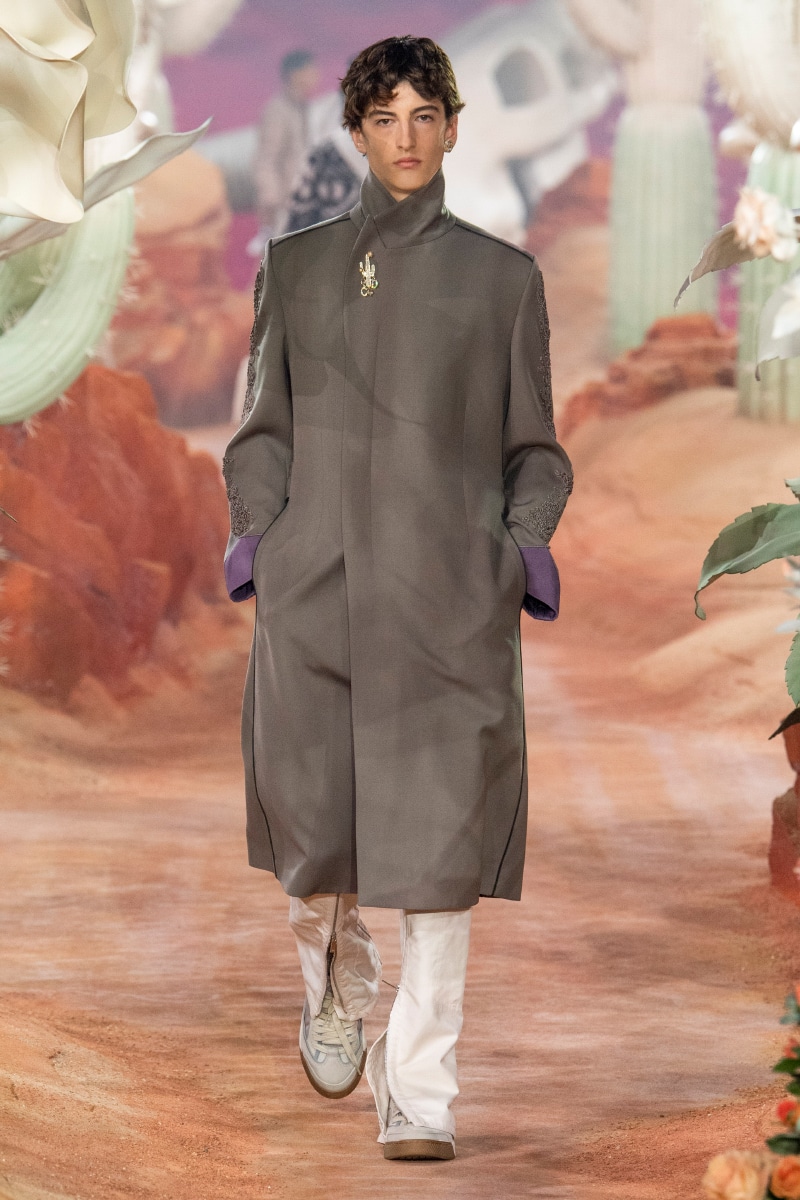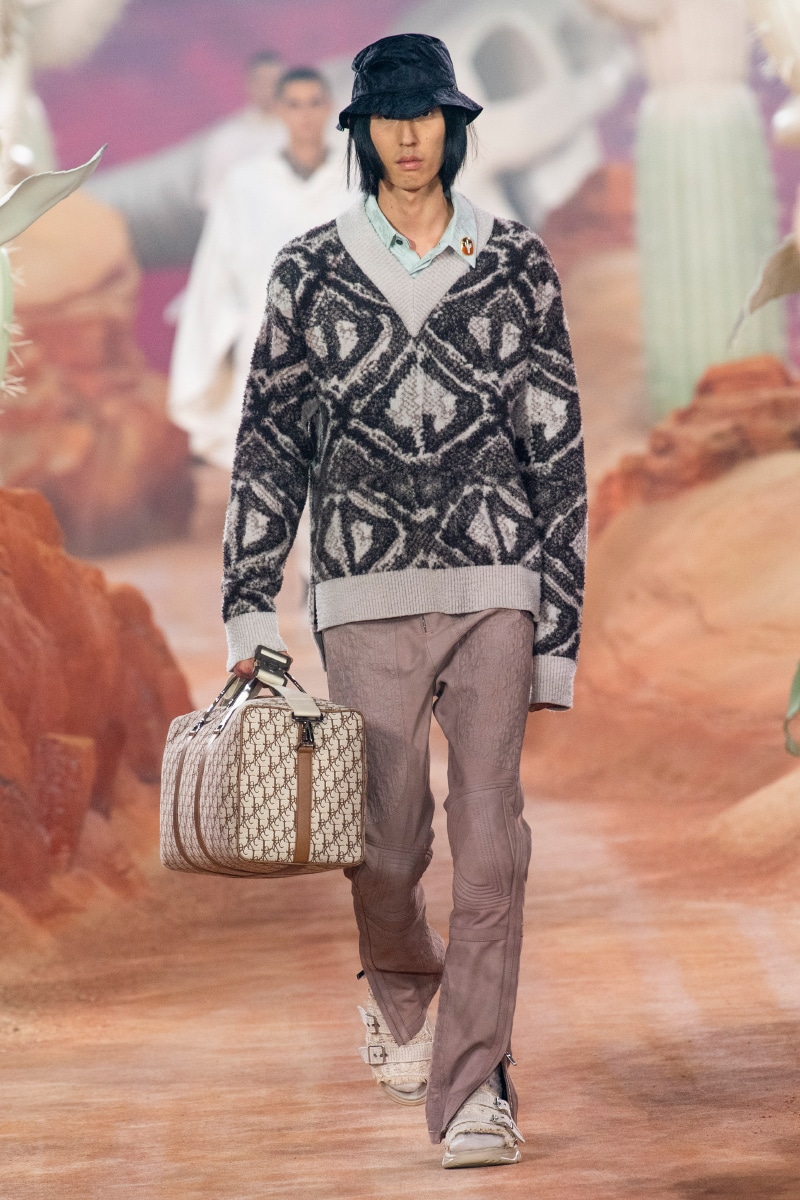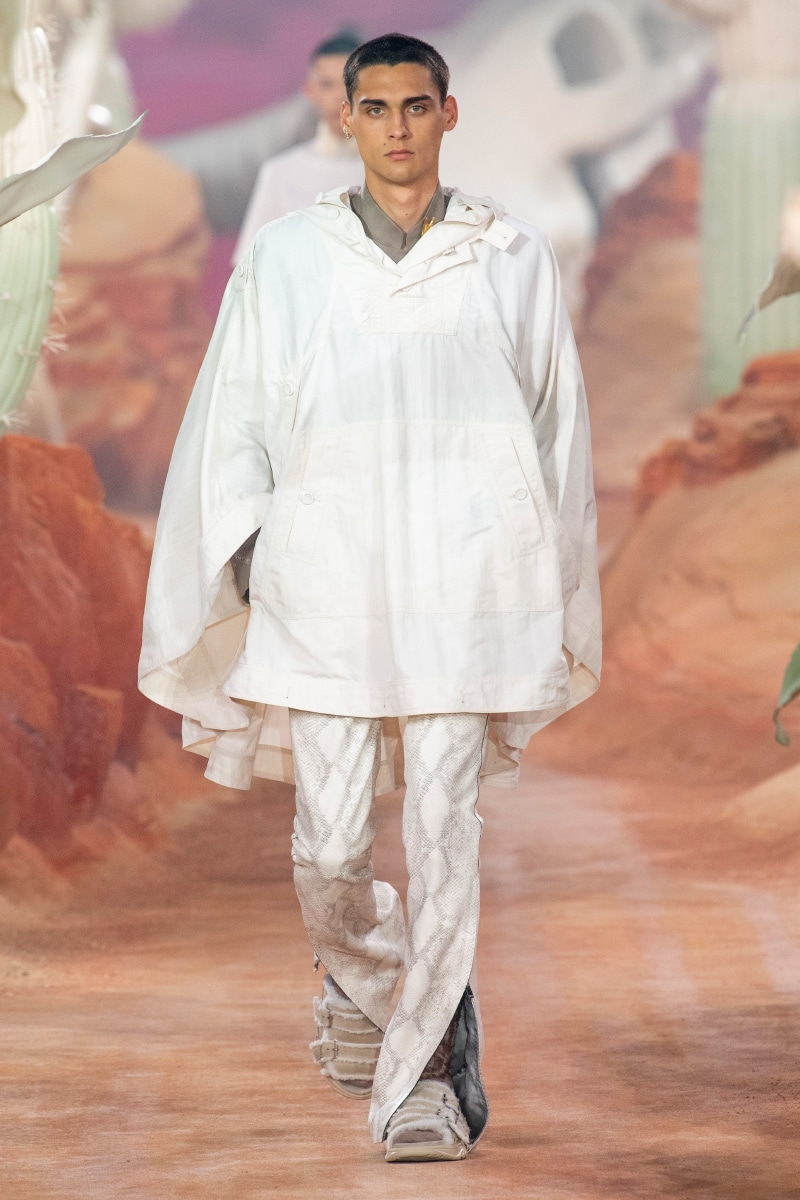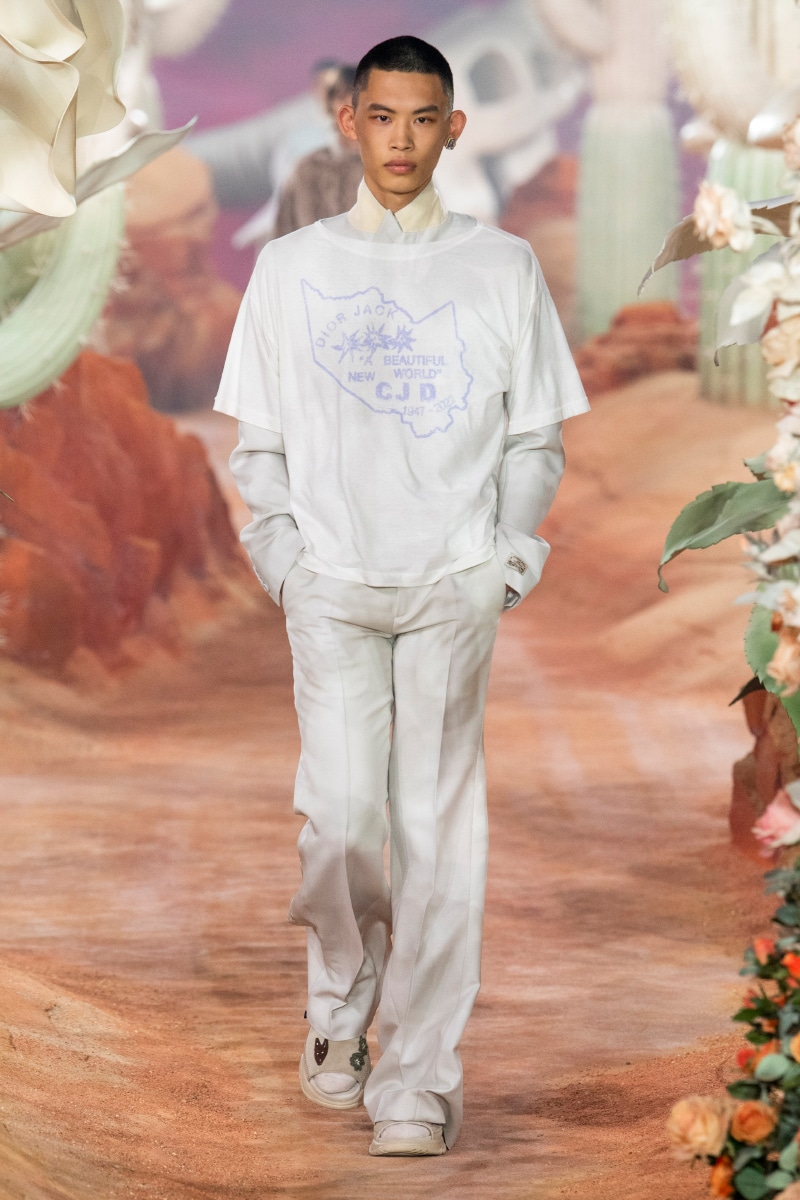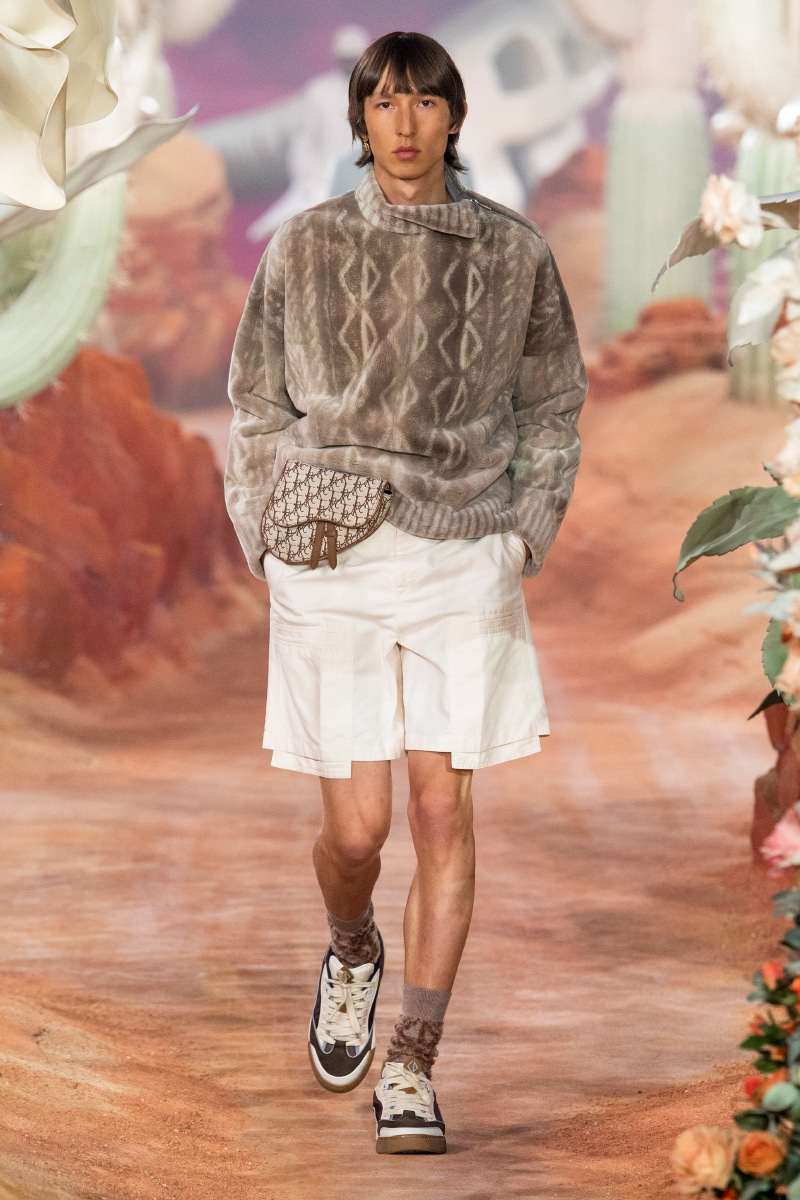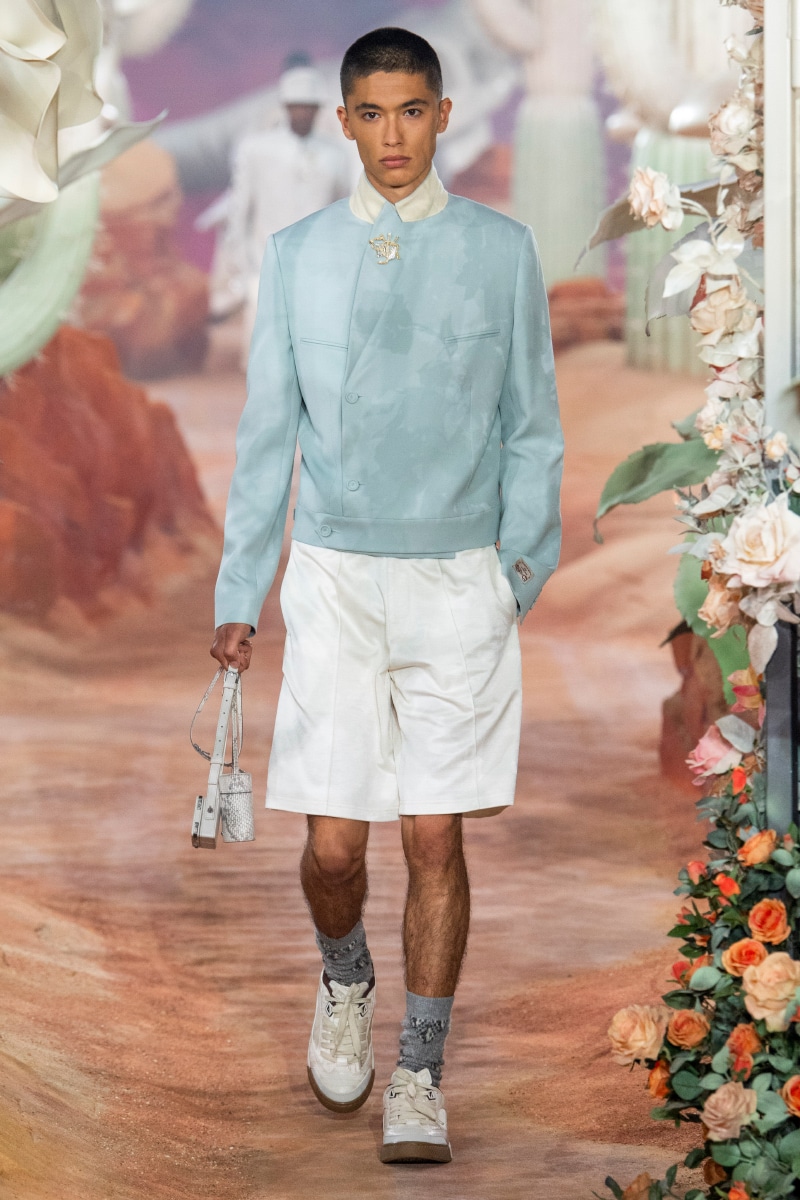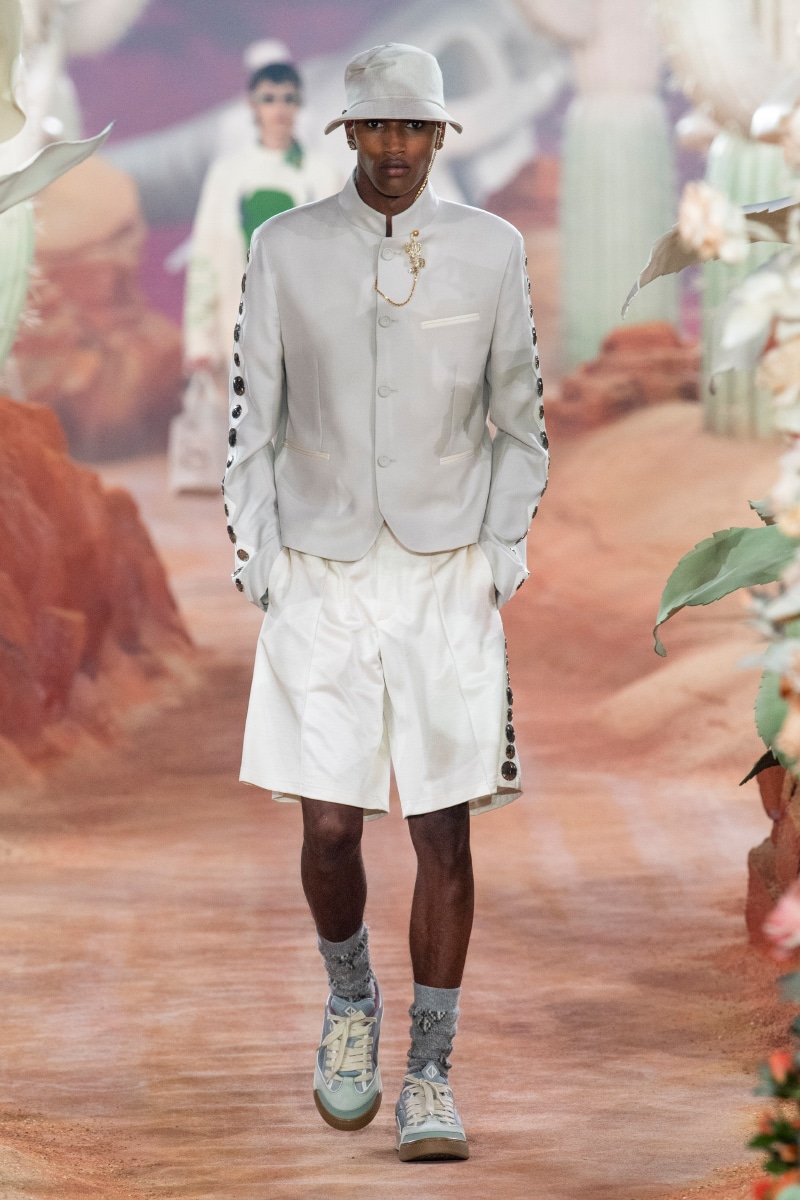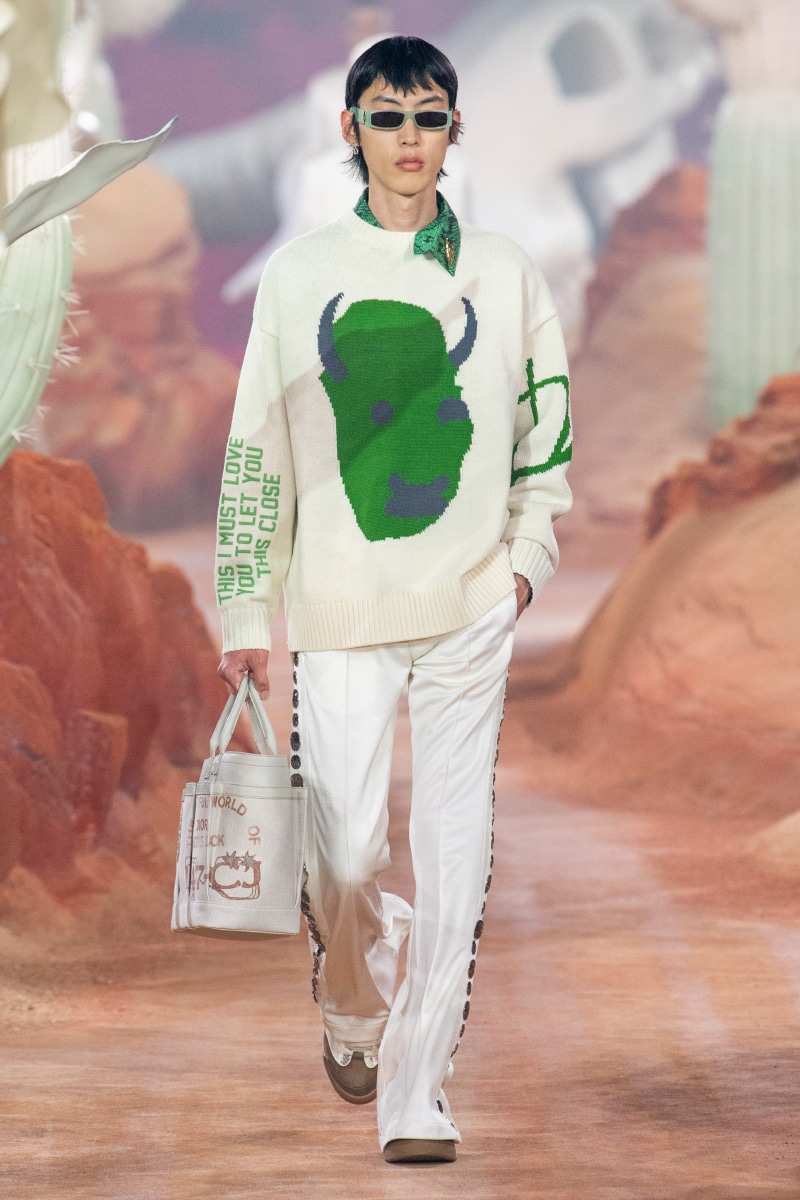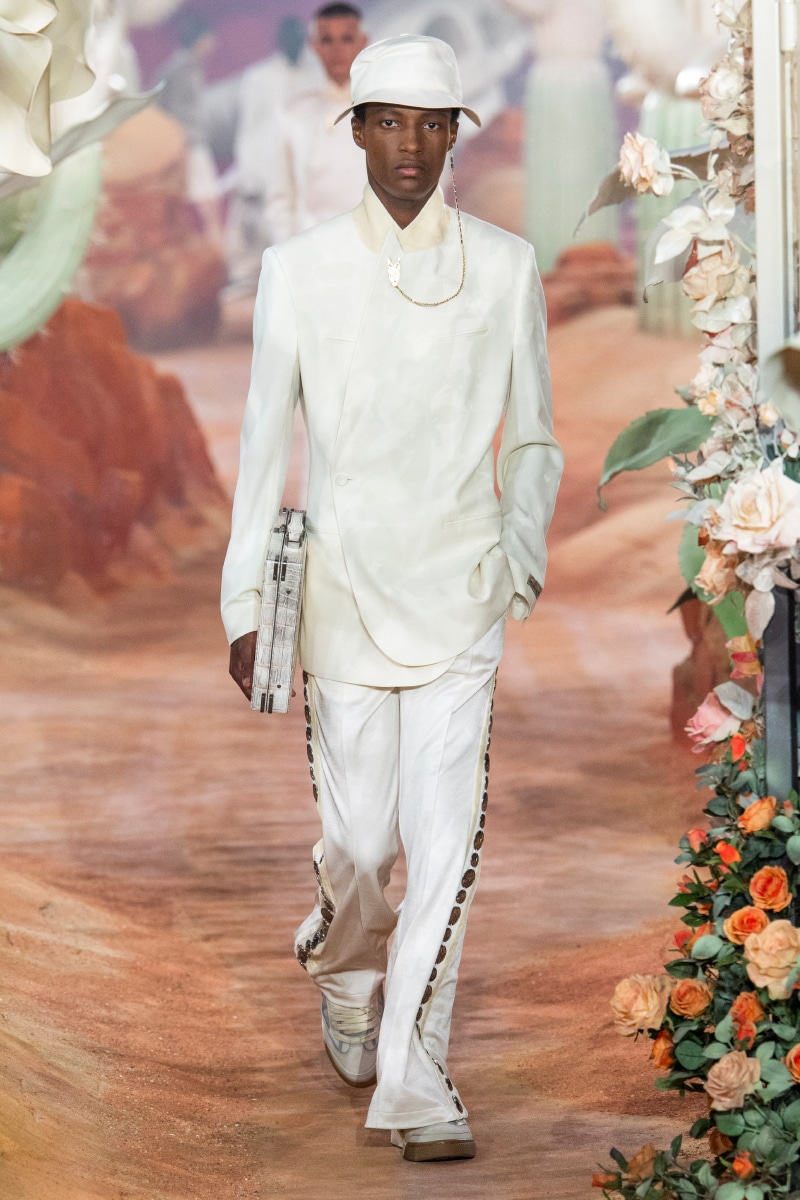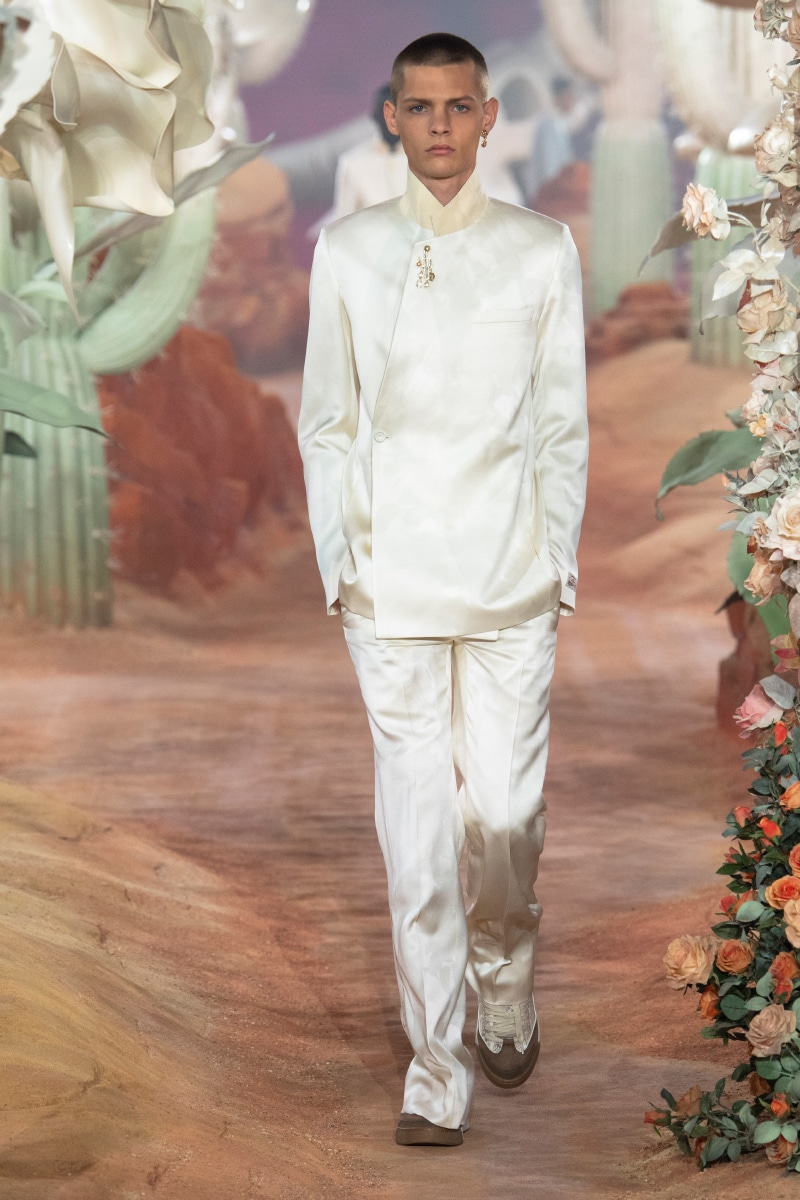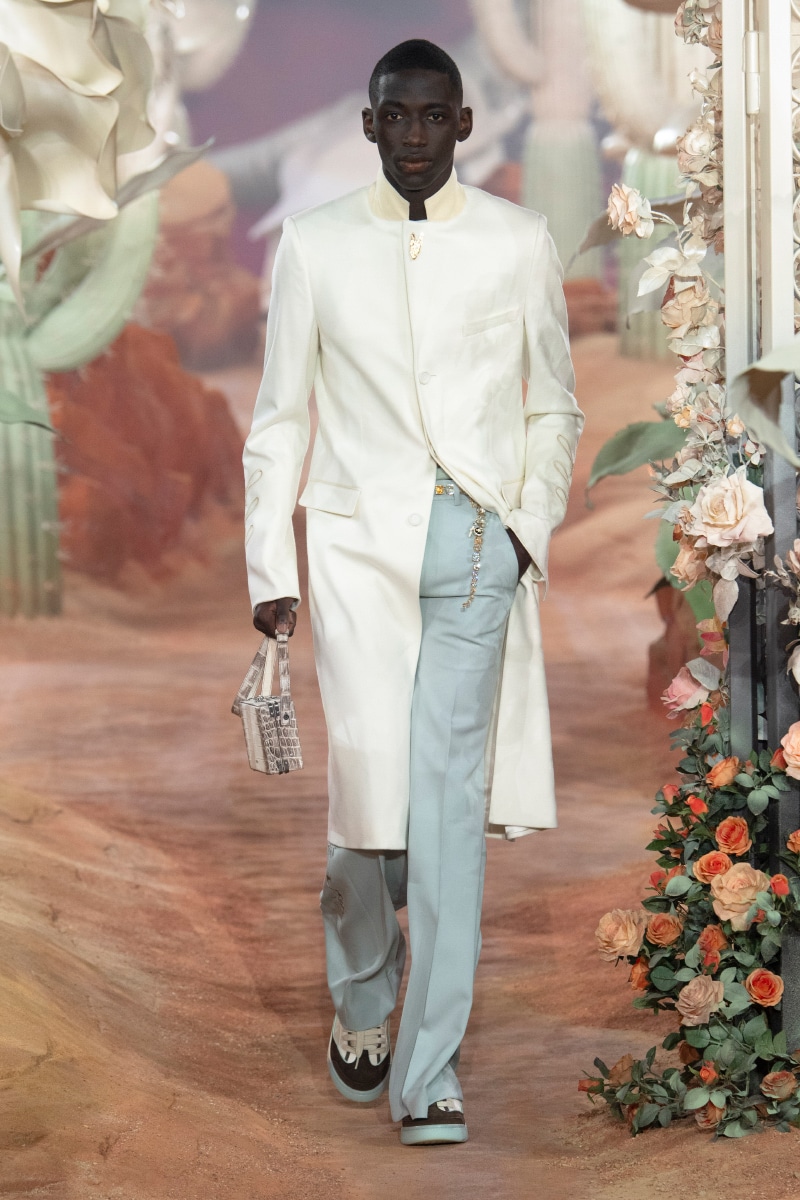 Christian Dior journeyed to America to celebrate his debut collection in 1947: one of his first stops was texas, an unexpected destination whose grand canyons and huge dusty deserts made a lasting impression. So too did the ethos and spirit of America – in his own words, 'the zest for life and self-confidence'. Inspired by Dior's deep-rooted connection to this American state, men's artistic director Kim Jones has lassoed this legacy into today, collaborating with the Texan-born rapper, singer, songwriter, and record producer Travis Scott on the Dior Summer 2022 men's collection.
The title is Cactus Jack Dior, drawing its name from Scott's Cactus Jack Records label. A conversation – between two friends, two cultures, and two different eras – results in a collection that explores the identities of a groundbreaking modern musician and the heritage of one of the leading Parisian couture houses.
Connections are fostered, links are found: the show takes place in a recreation of Christian Dior's childhood rose garden, which evolves into a cactus garden reflecting Scott's upbringing in Houston. The grand canyons and dusty deserts Dior had admired are reflected in a sun-bleached palette – mauve, café, pistachio, pale blues – that also colored his haute couture gowns.
Travis Scott has reimagined the Dior logotype via a series of hand-drawn graphics, utilized as prints and embroidery: other motifs, including the topography of Houston, the cactus jack character, and imagery drawn from Dior's archives, become patches, trophies of imaginary trips that adorn bags and leather souvenir jackets.
Exploring America through Dior's eyes leads back to fine art: in a series of one-off art pieces for the summer 2022 show, Kim Jones, Travis Scott and the house of Dior collaborate with celebrated US contemporary artist George Condo. With an oeuvre that is, in and of itself, a dialogue between American pop sensibilities and European old master painting, Condo's work perfectly underscores the themes of the collection. Condo has created a sequence of hand-painted shirts, unique works. These will be auctioned, with the proceeds used to support future generations of creative talent through scholarships.