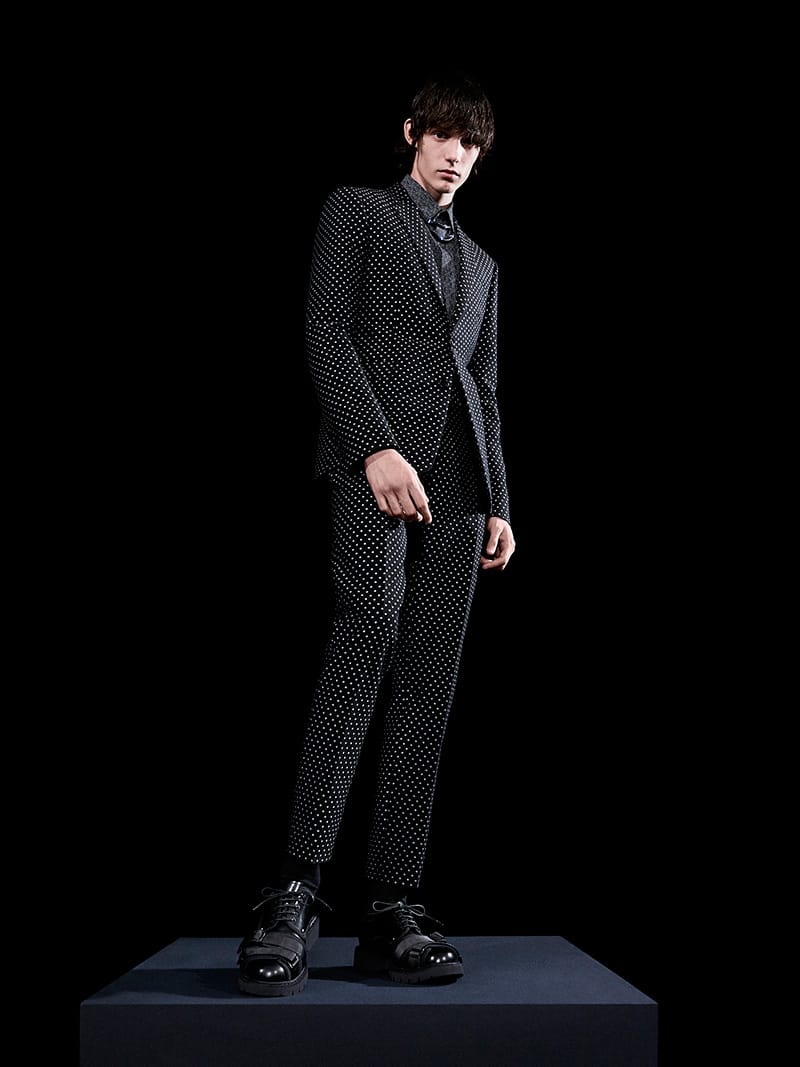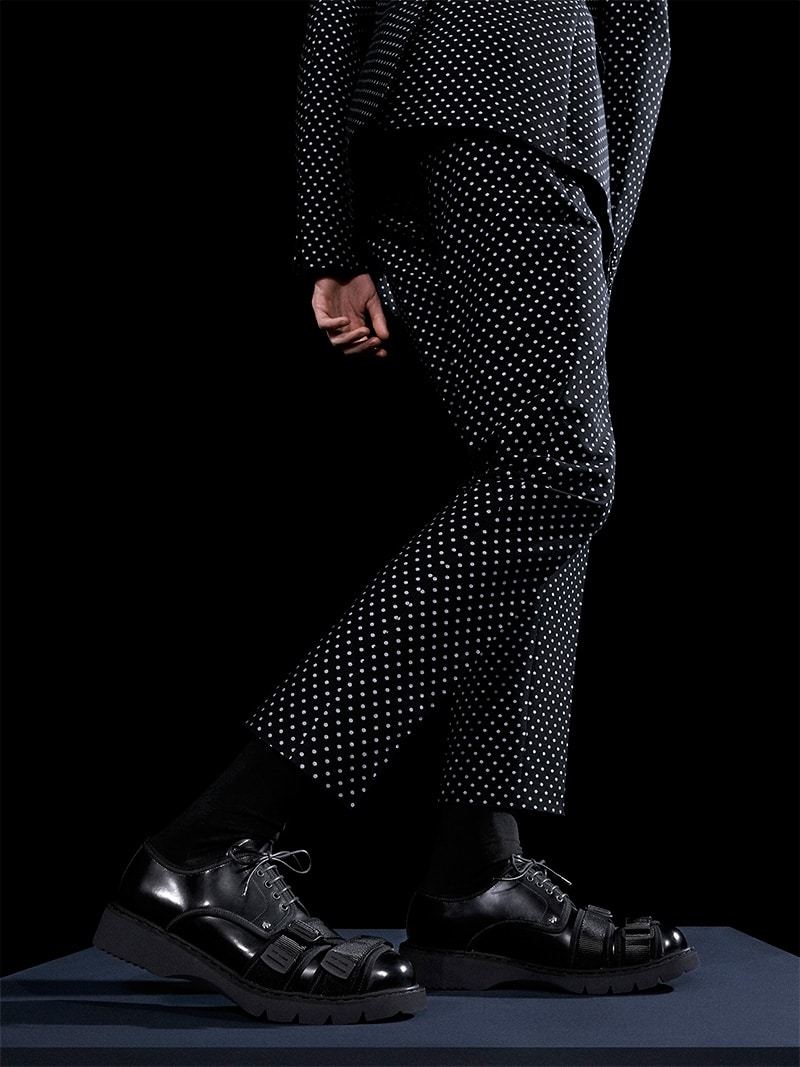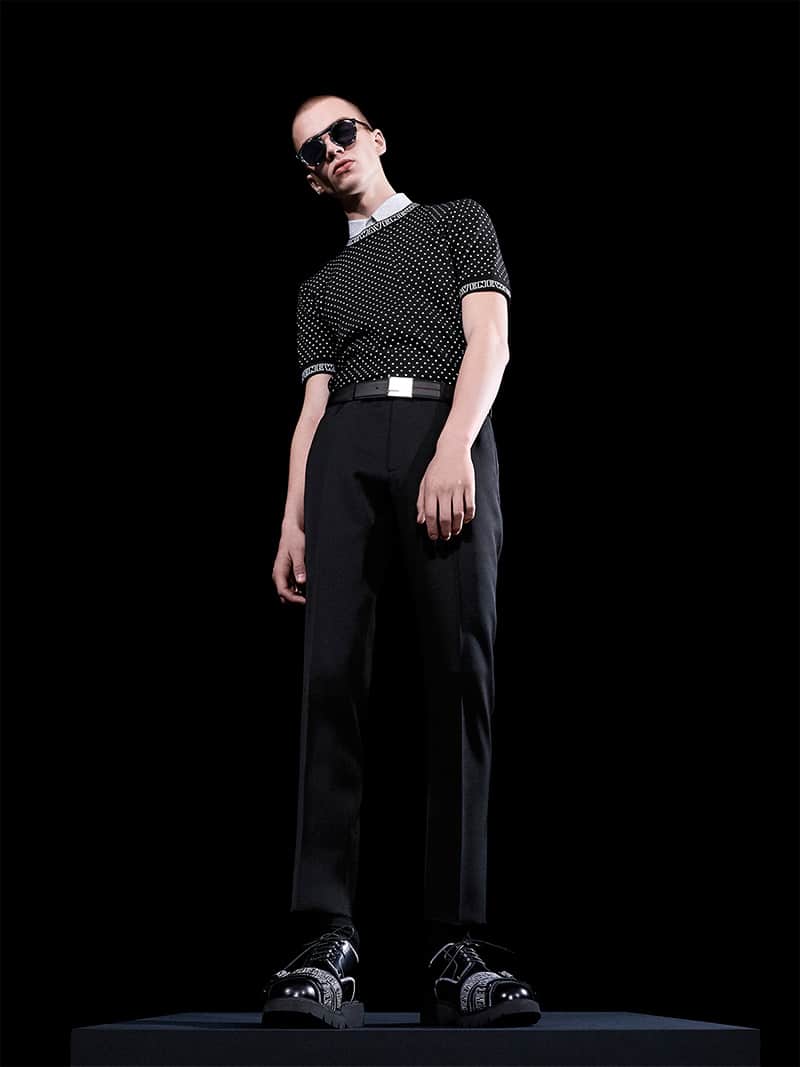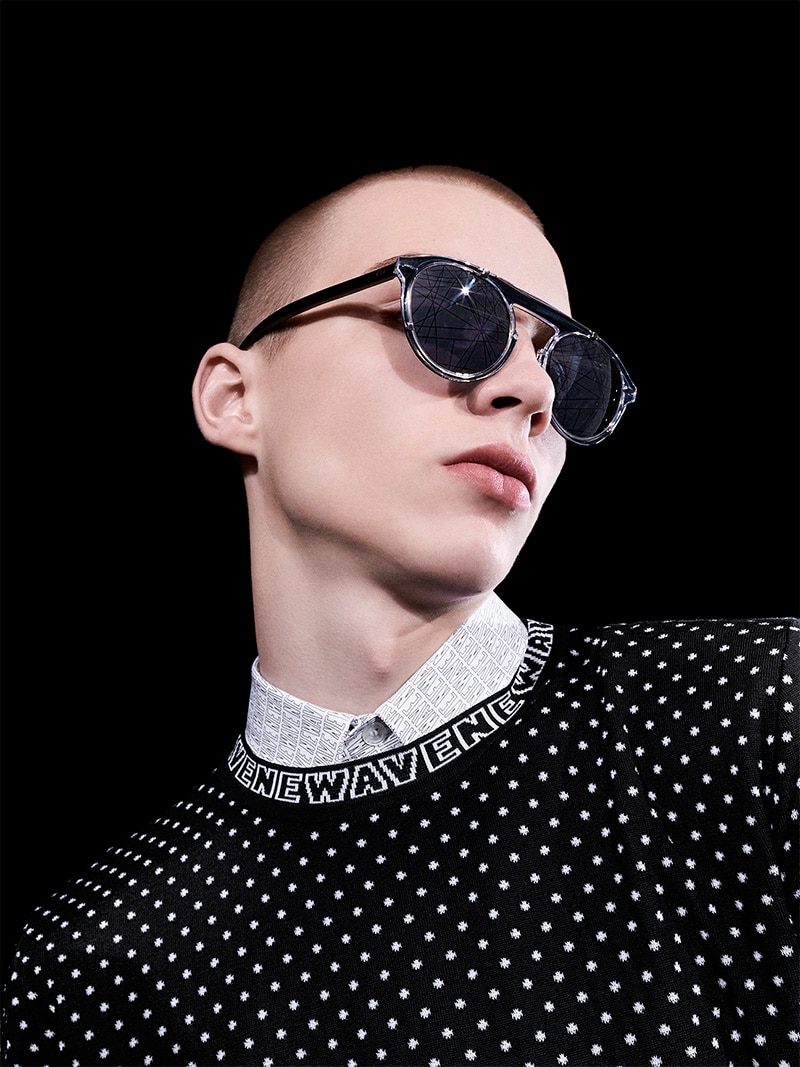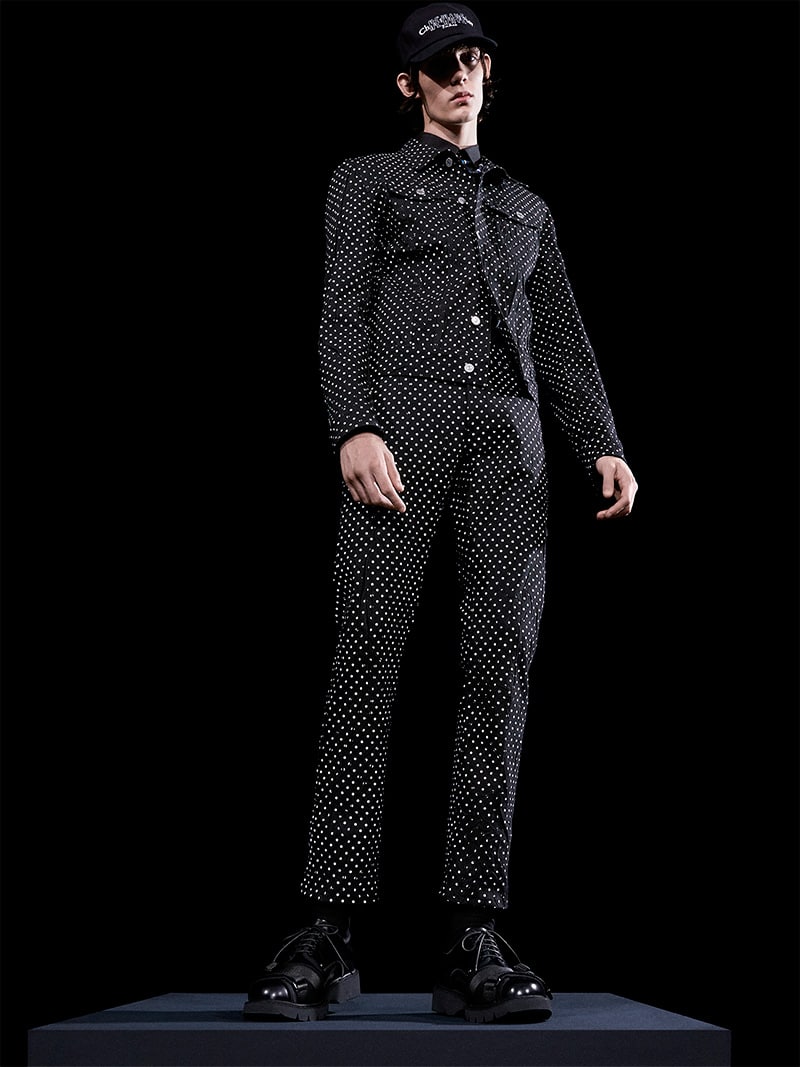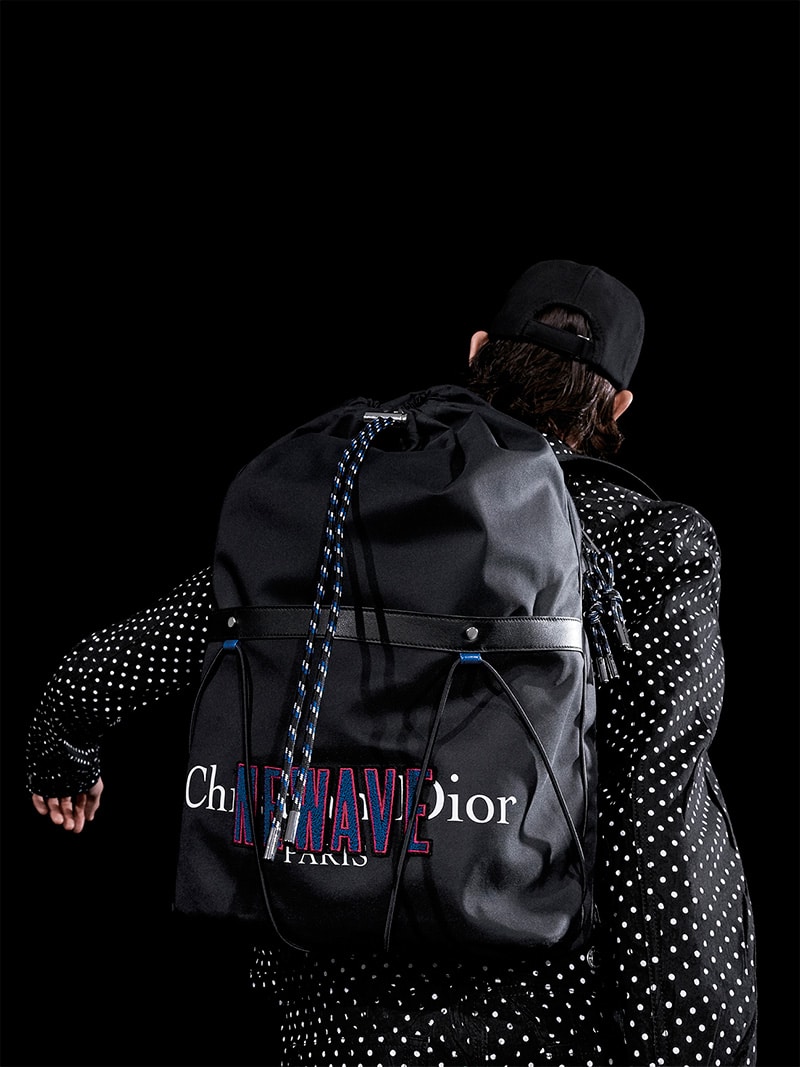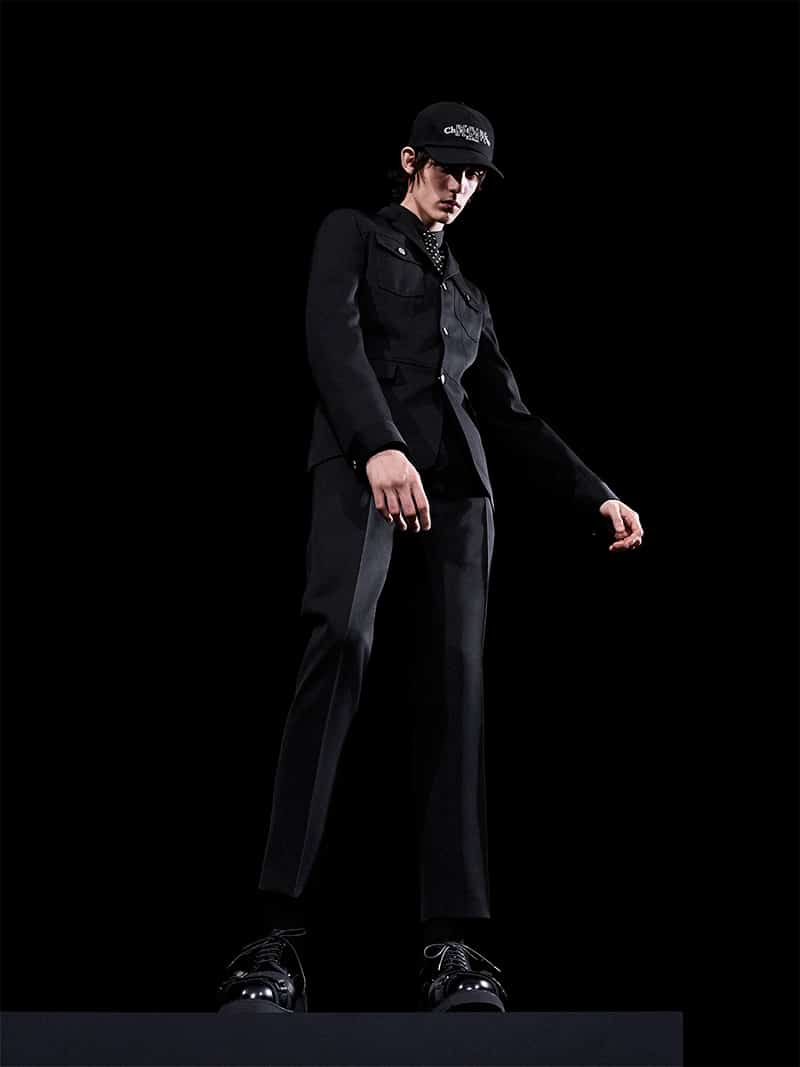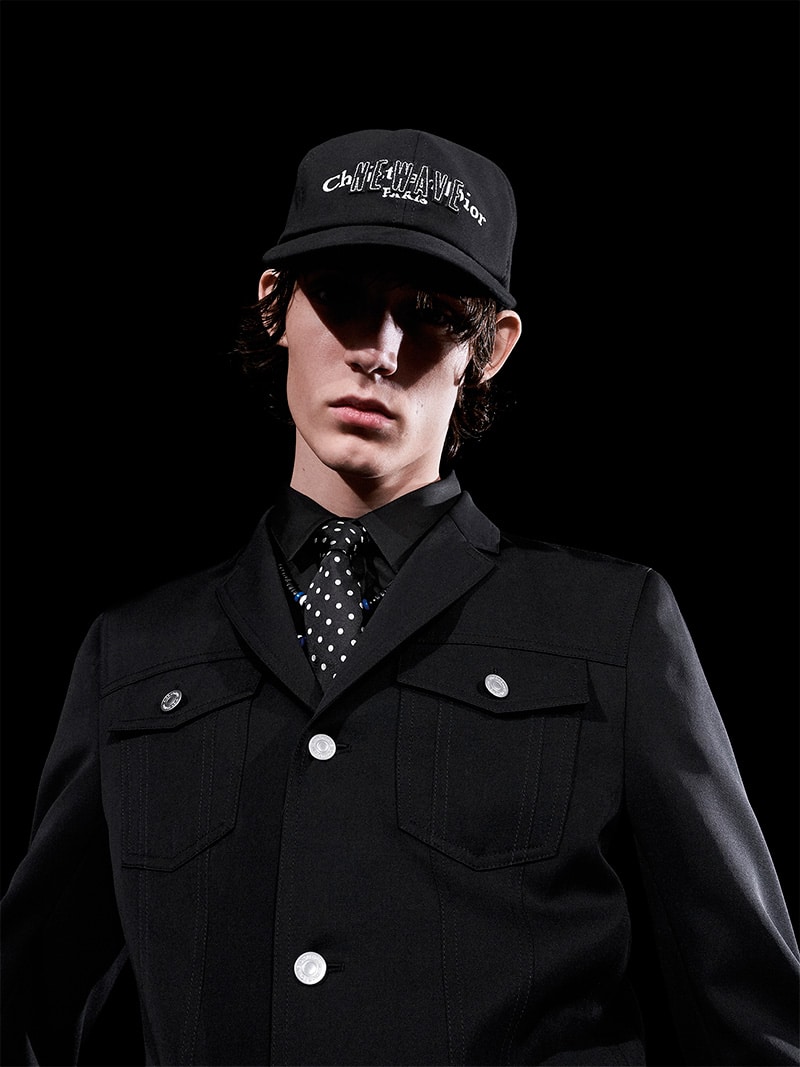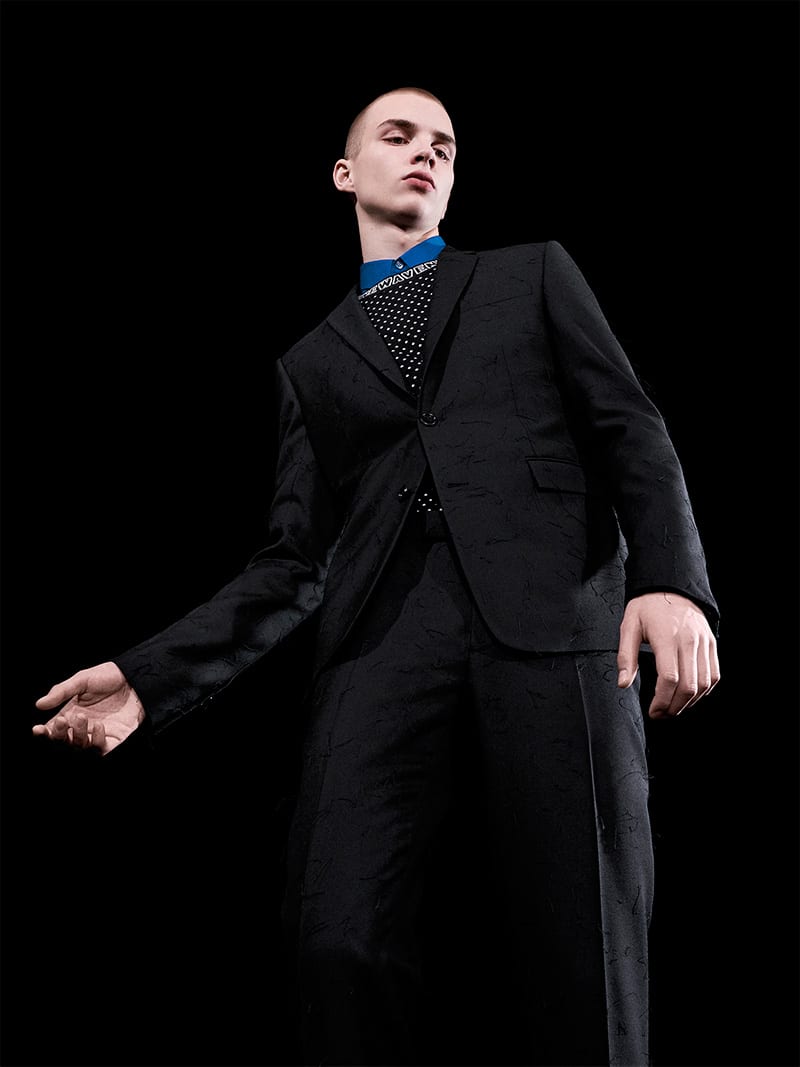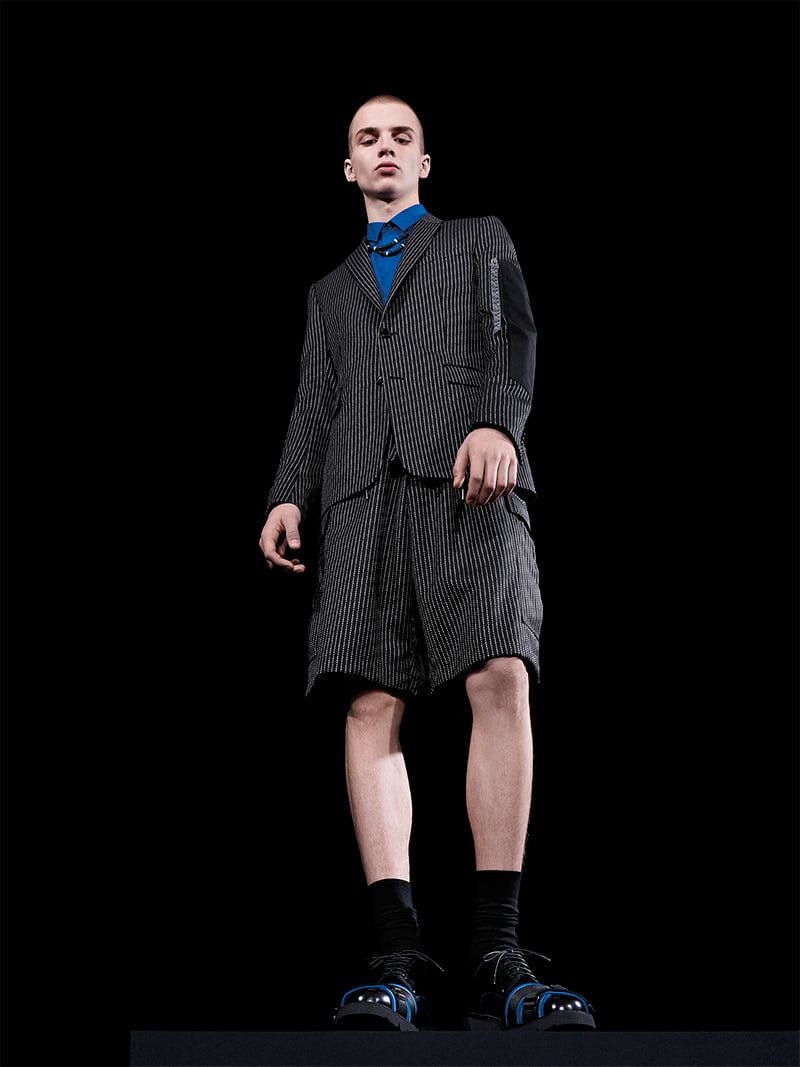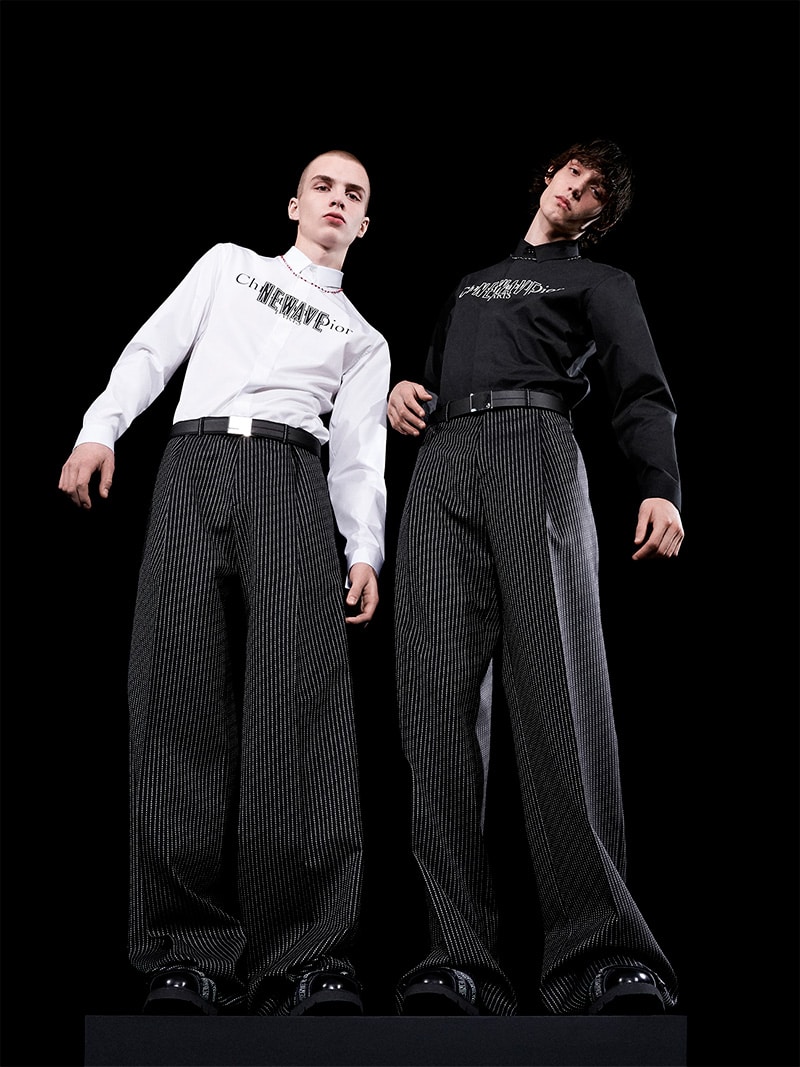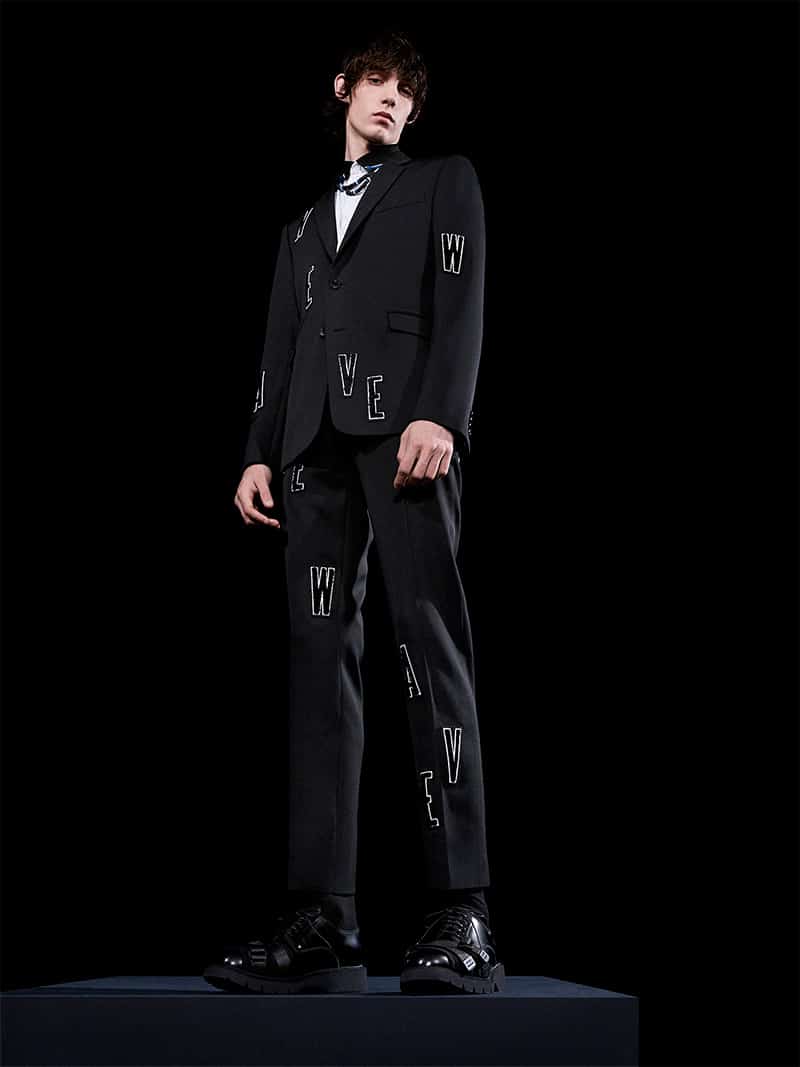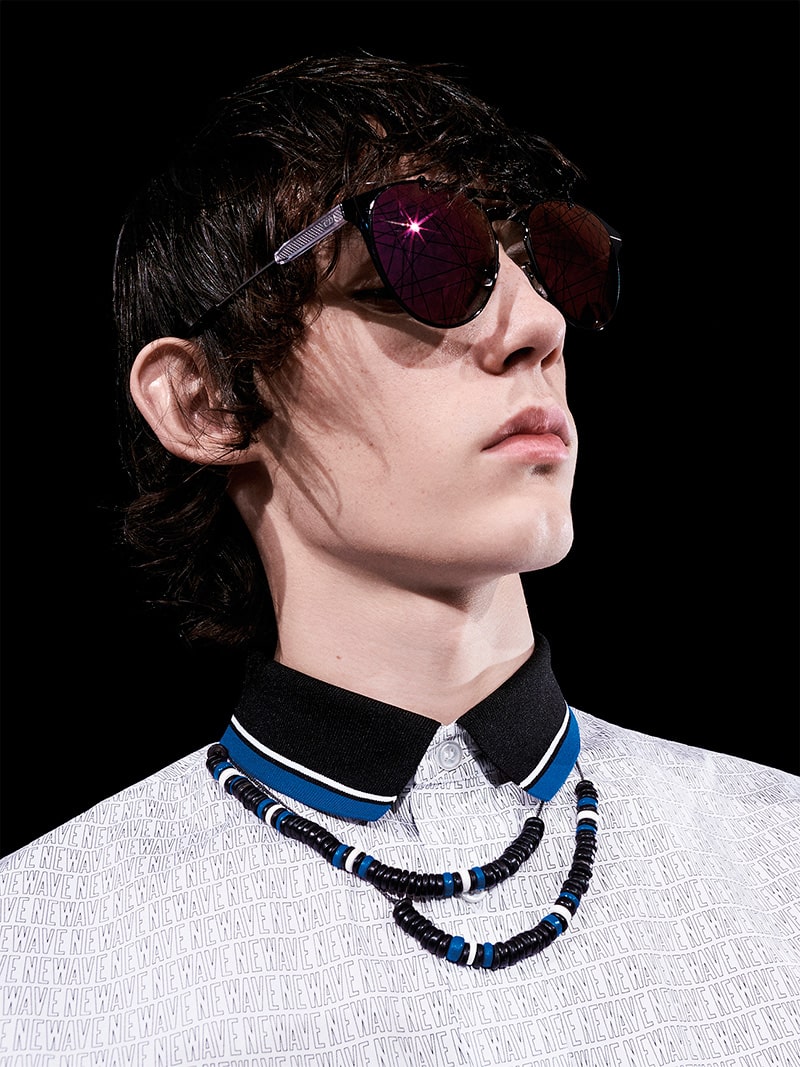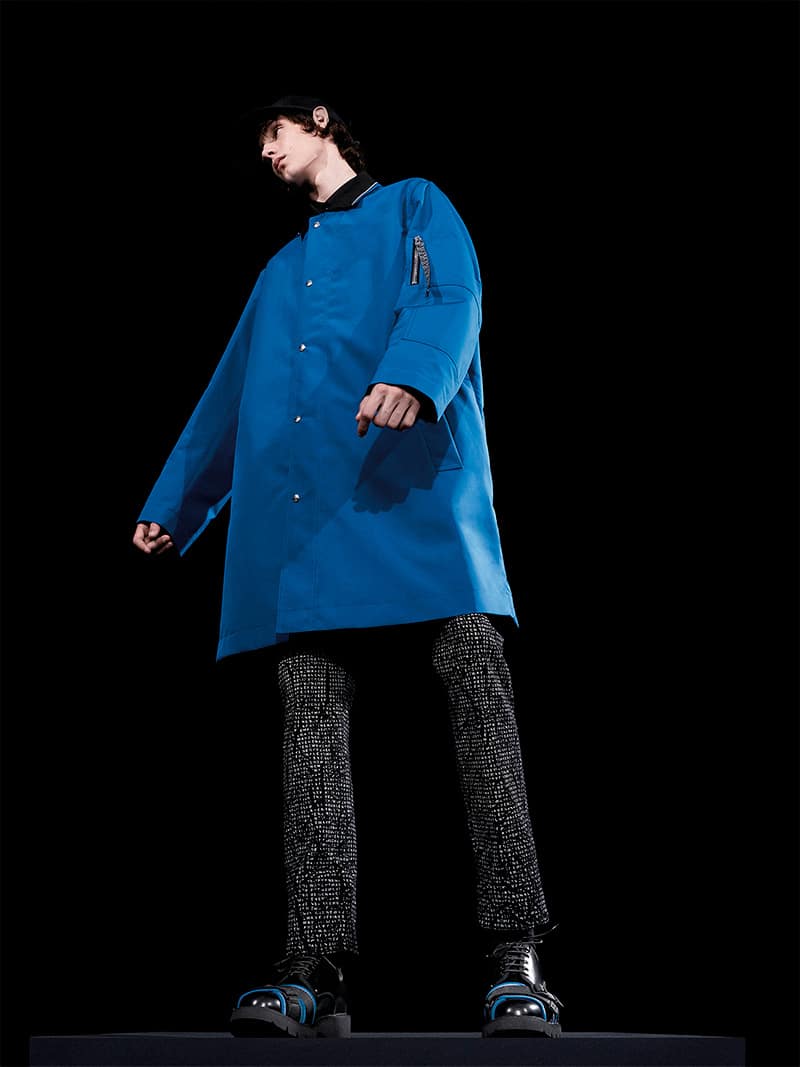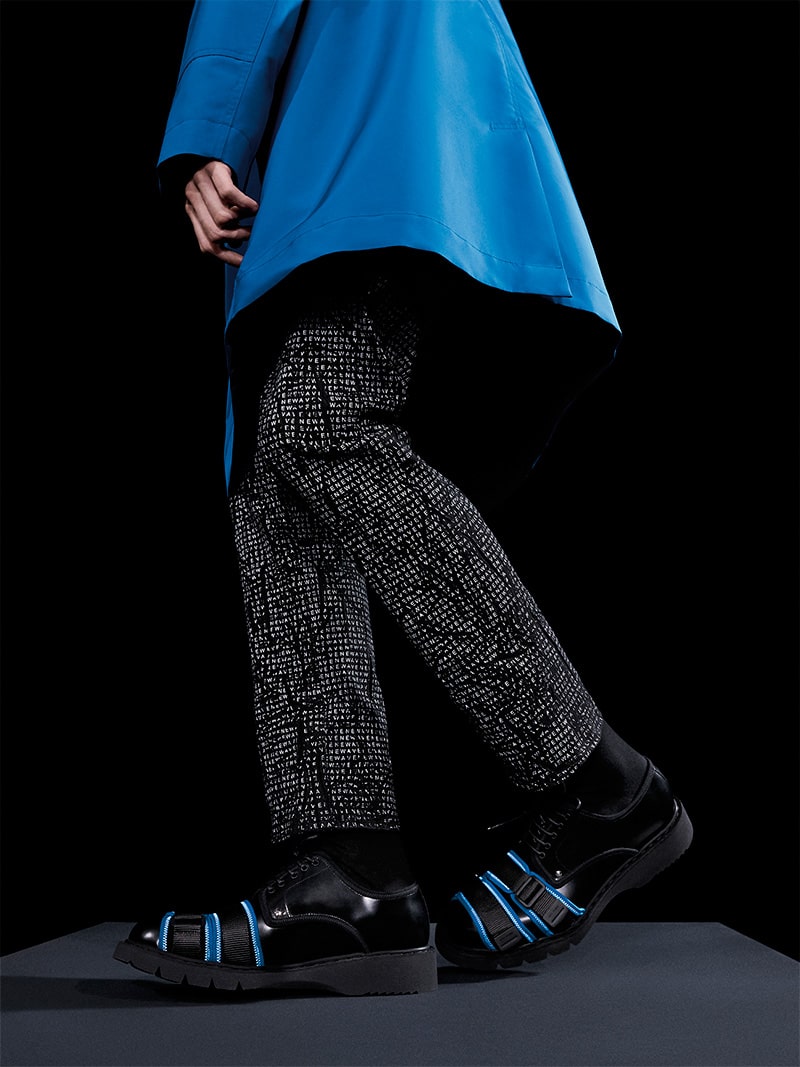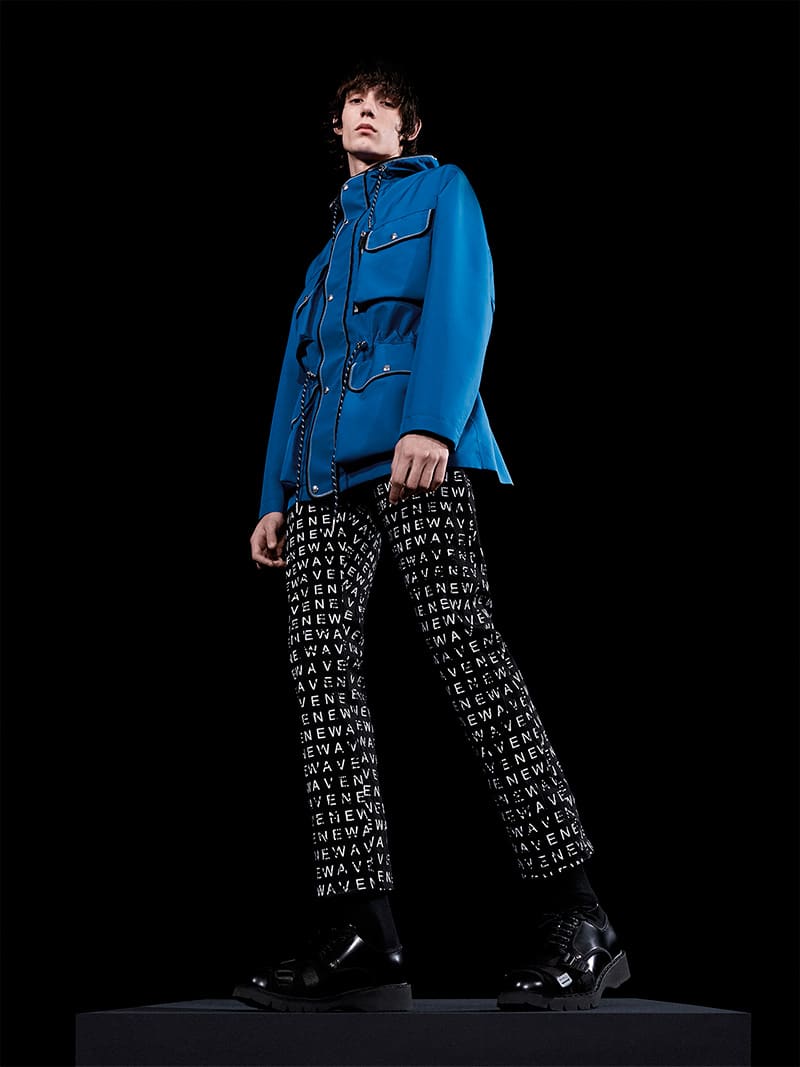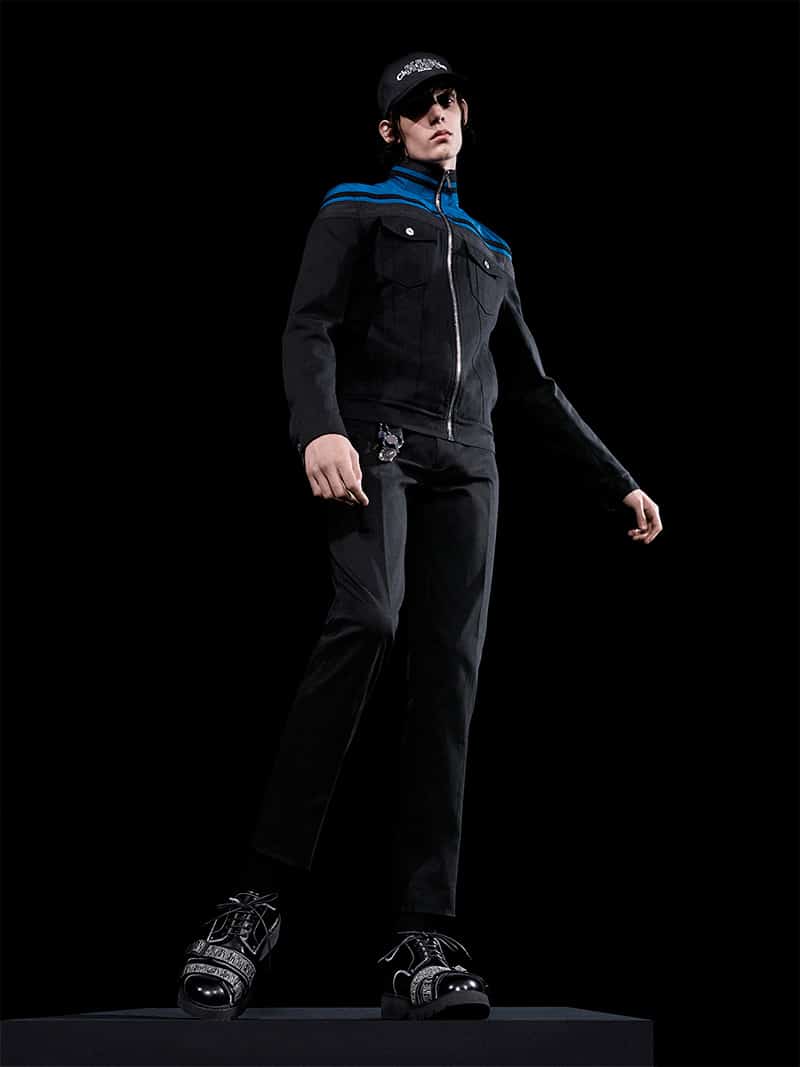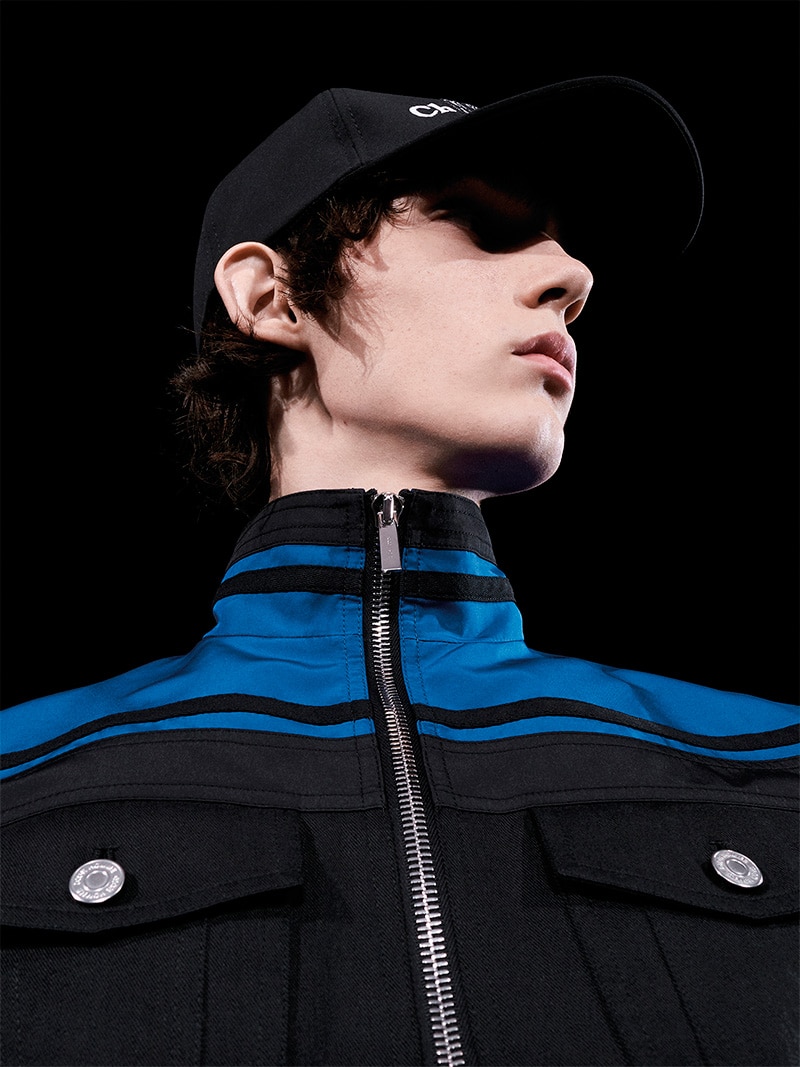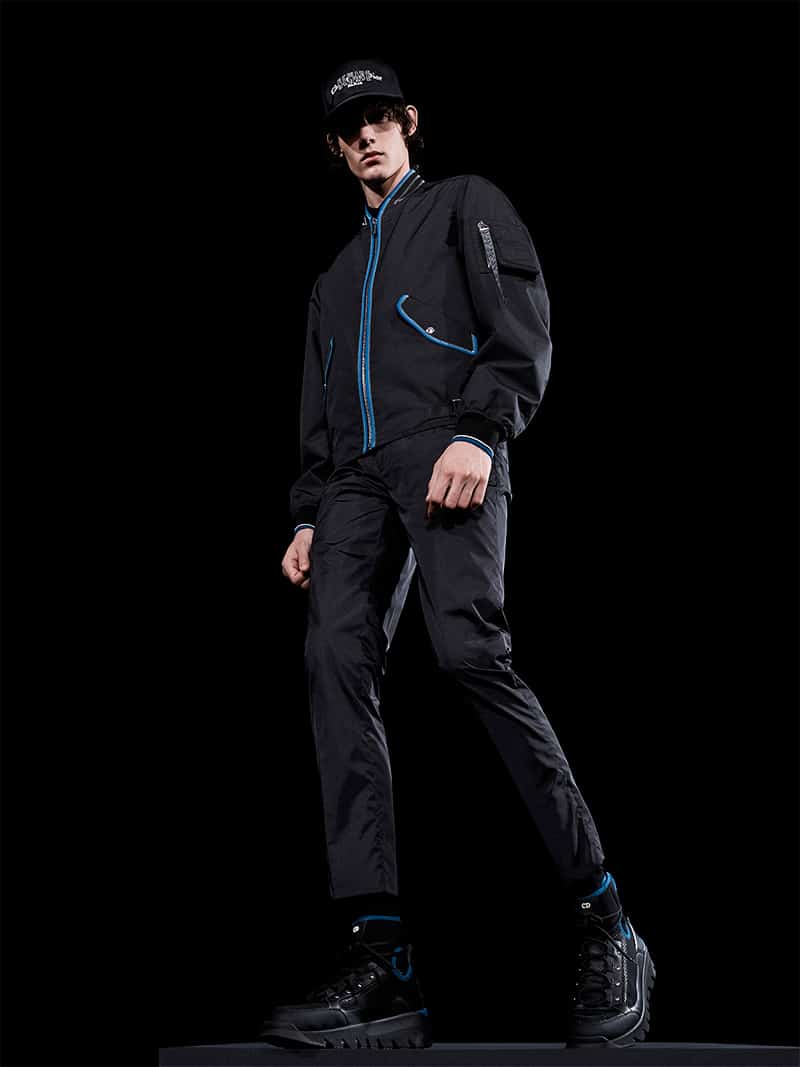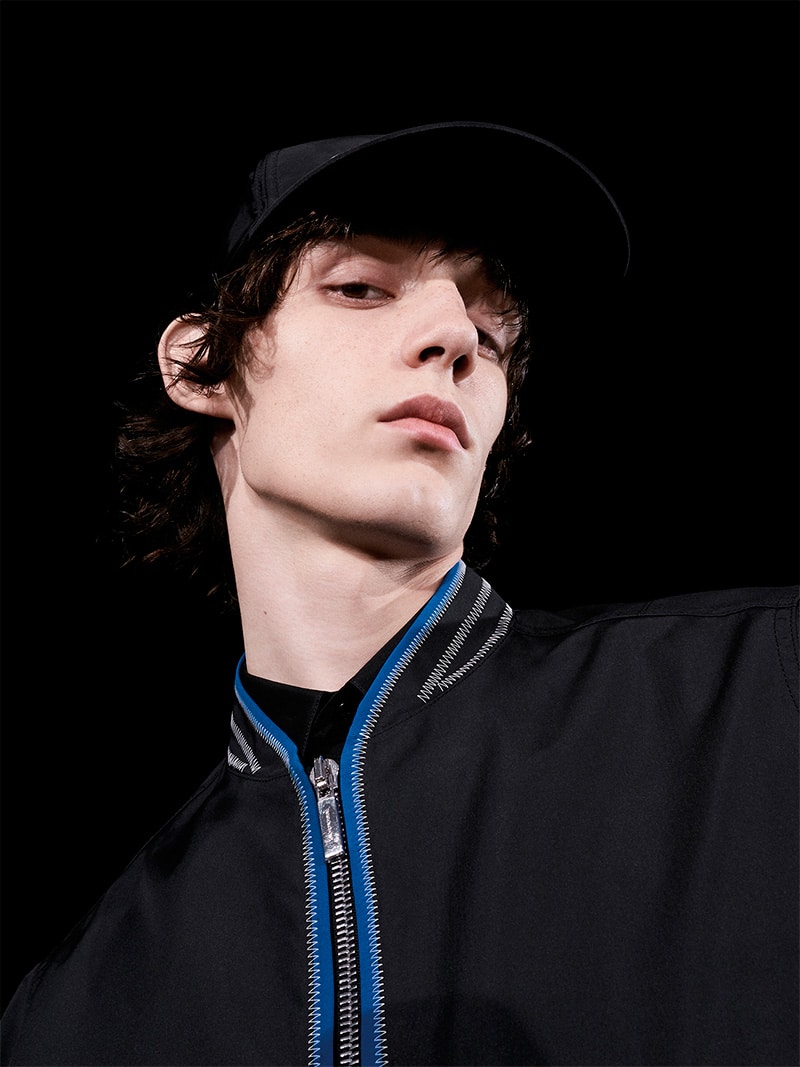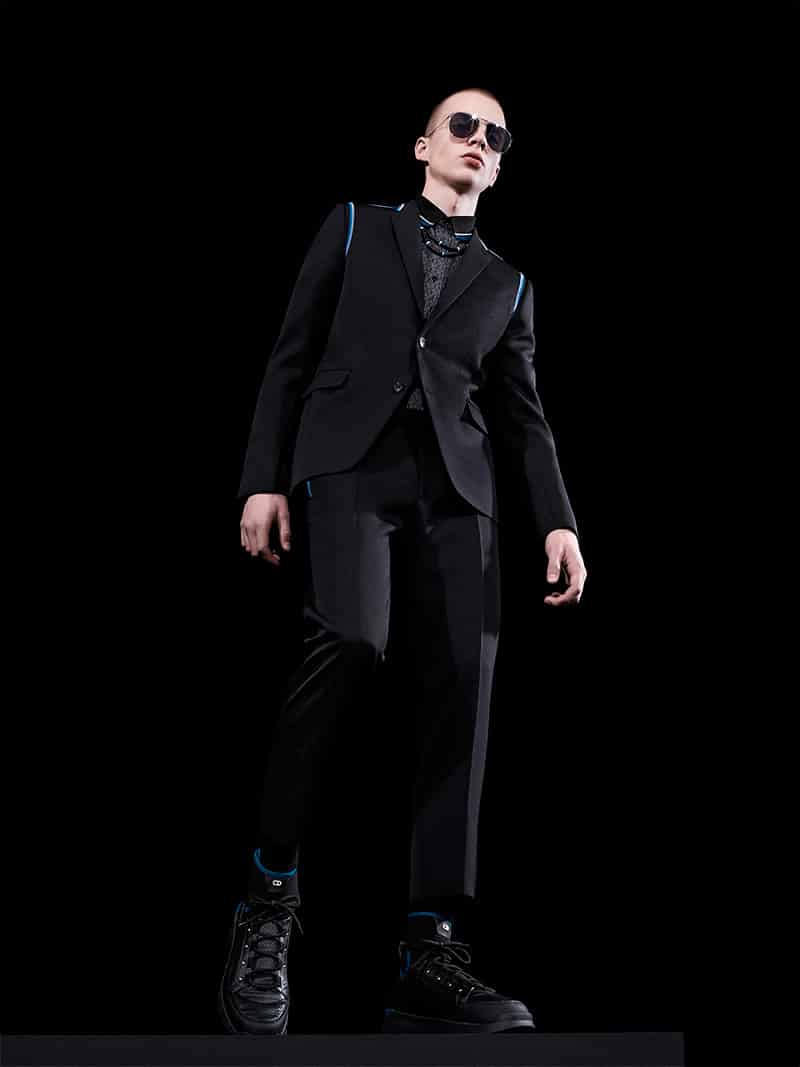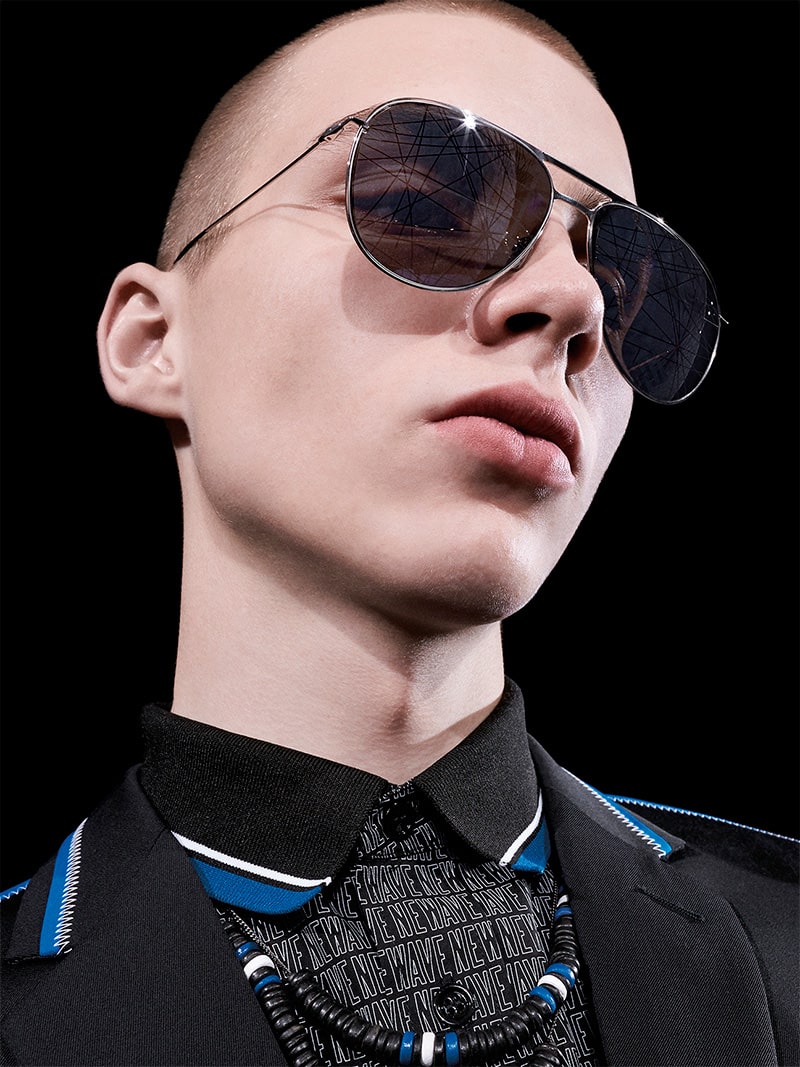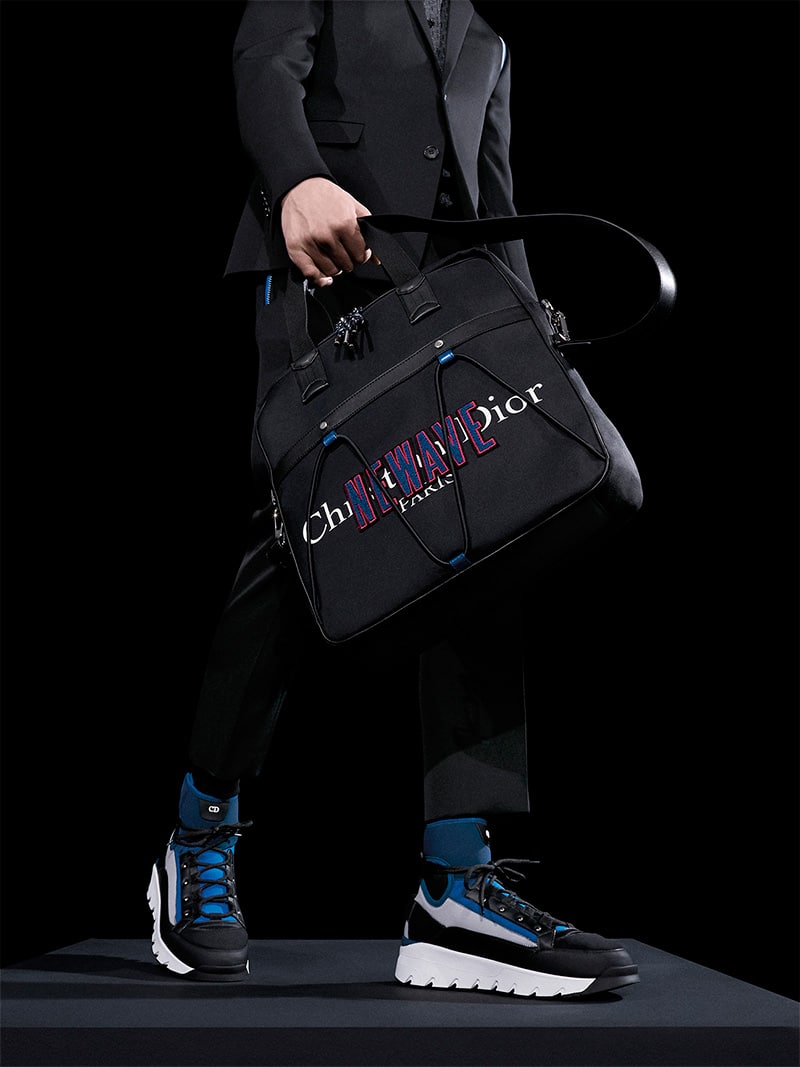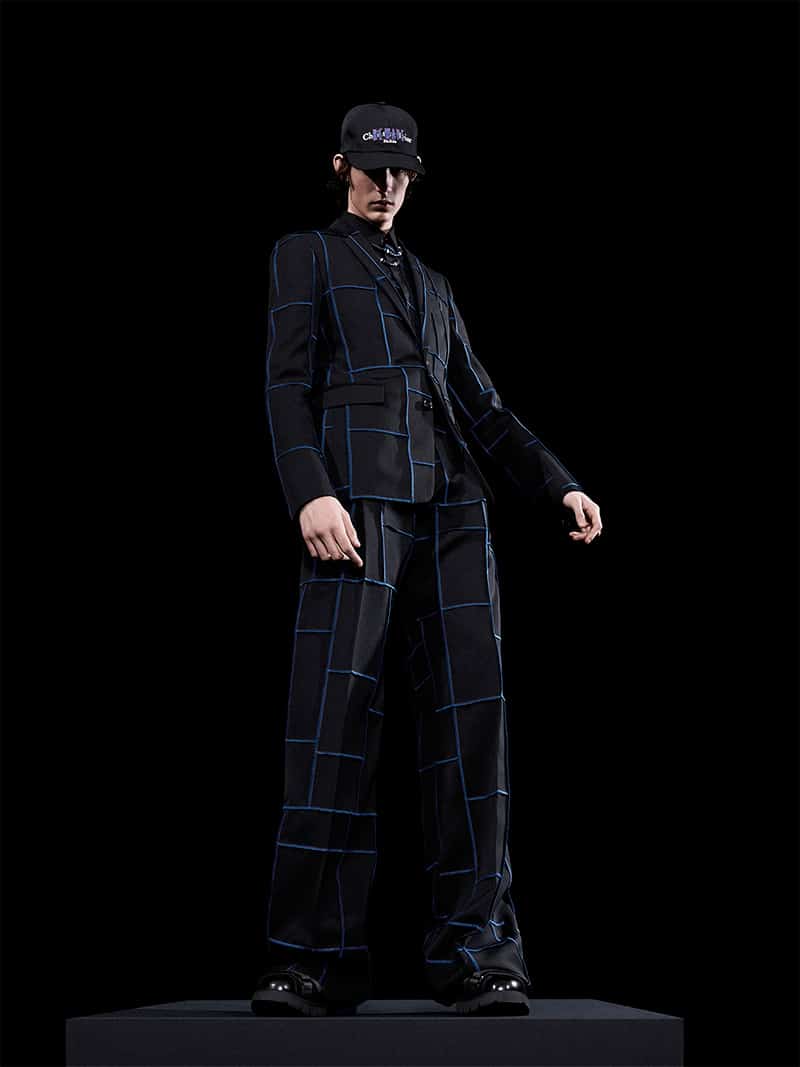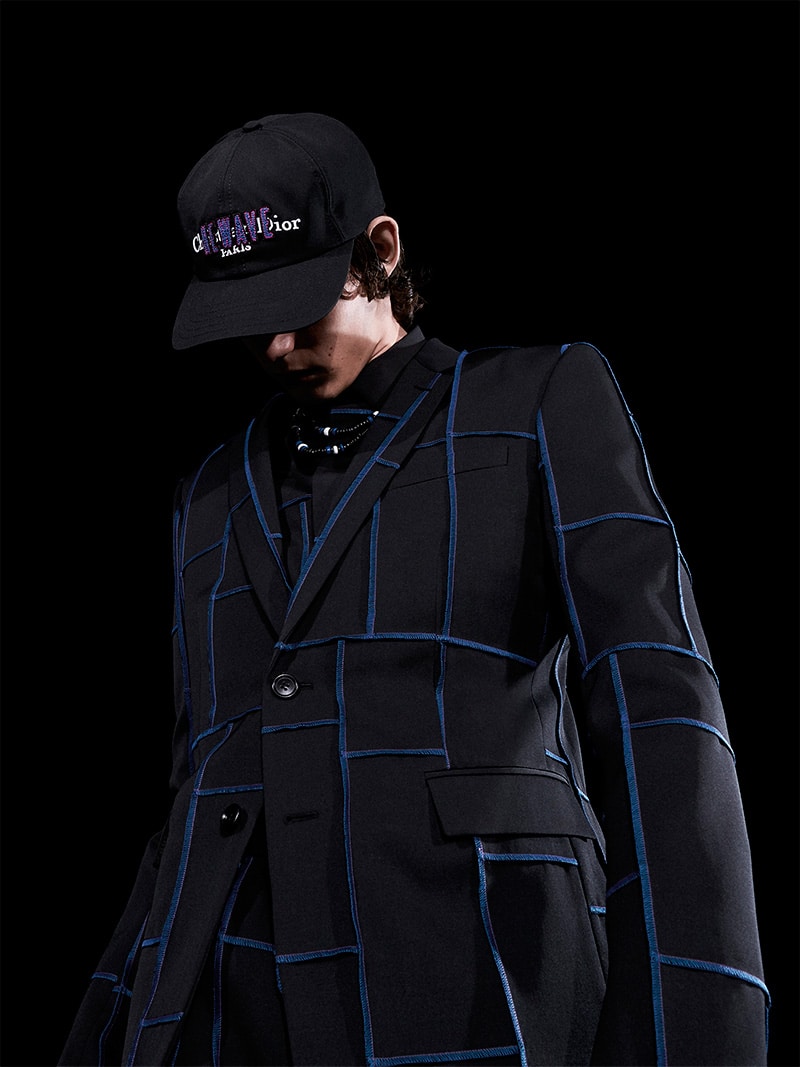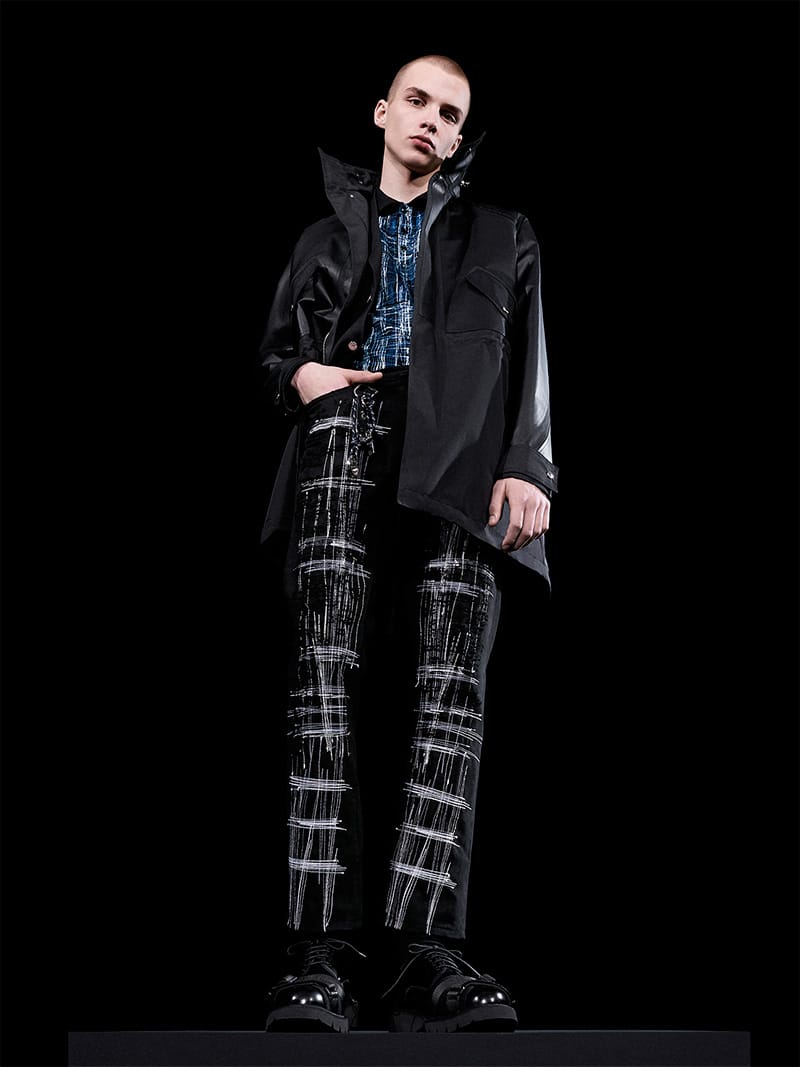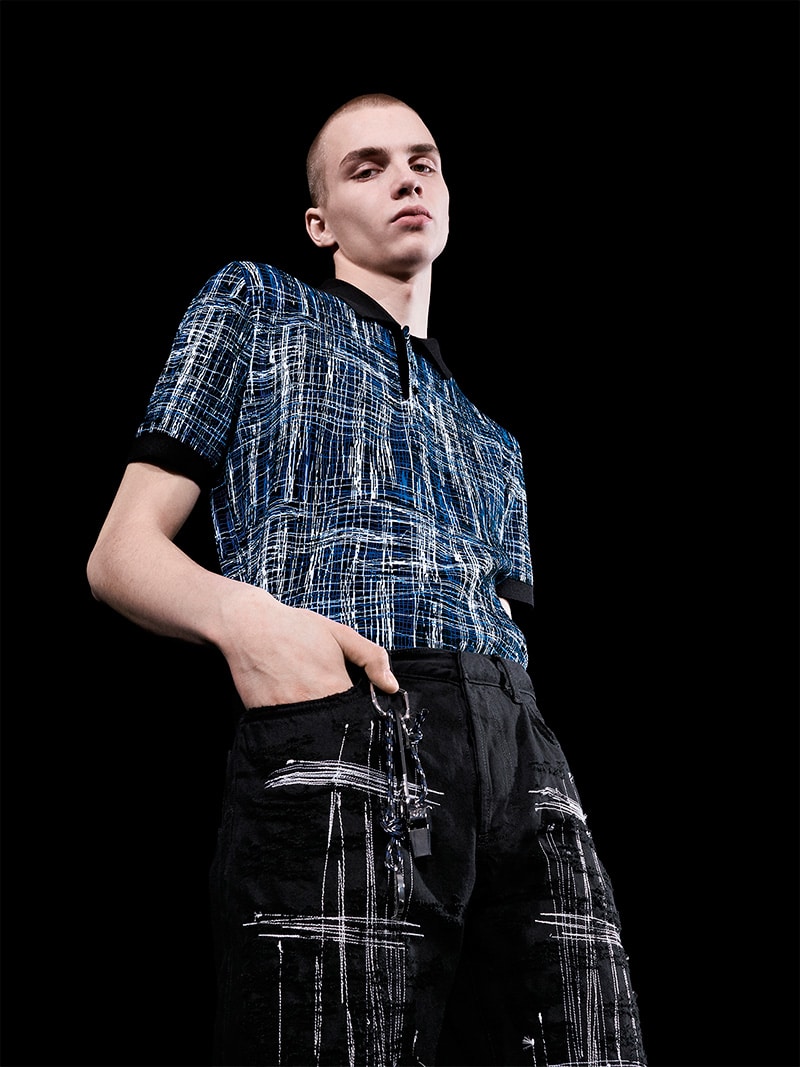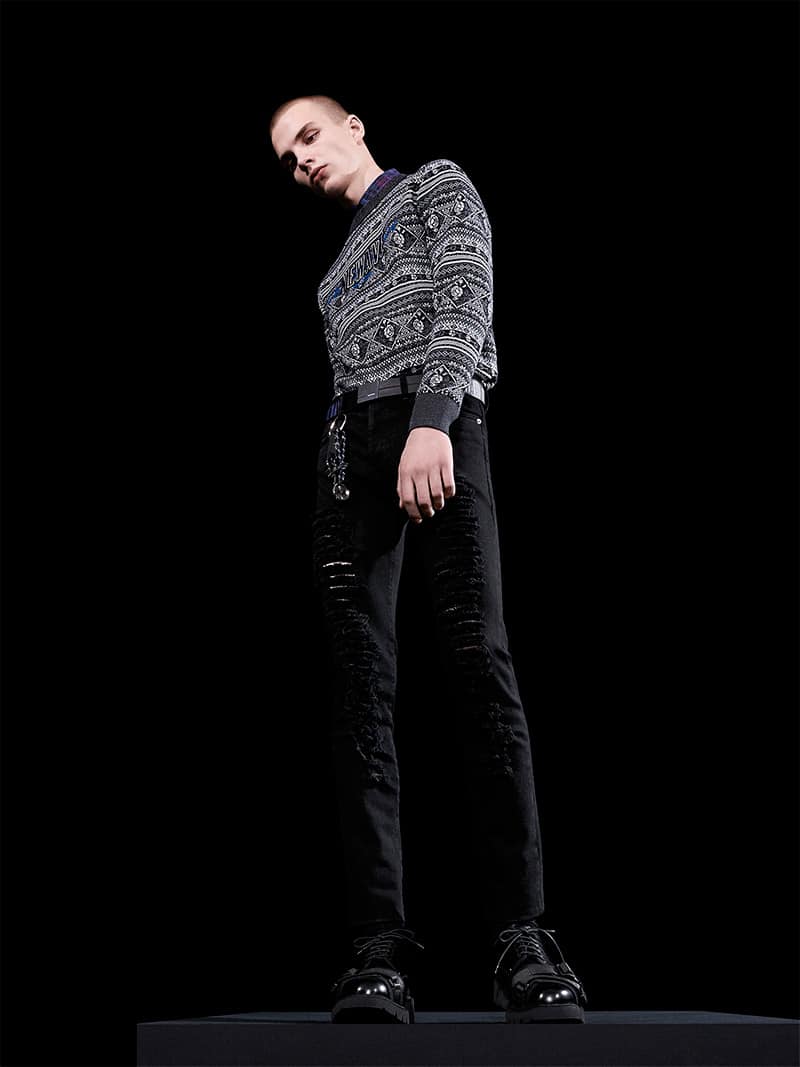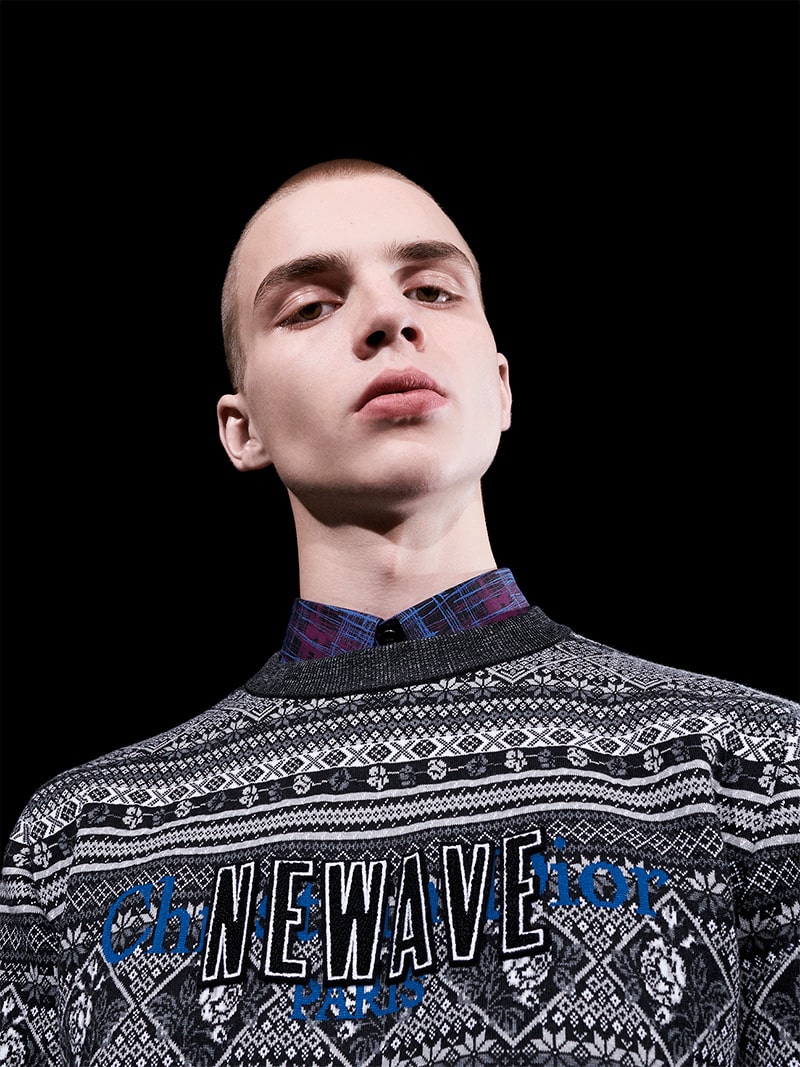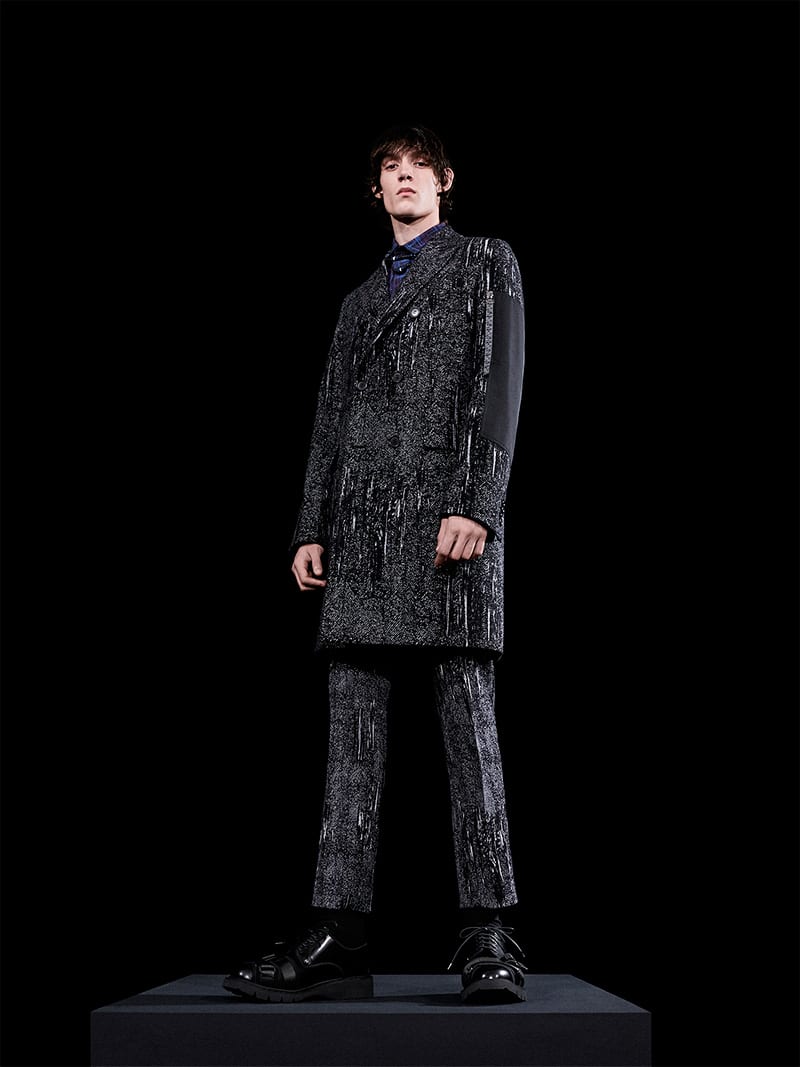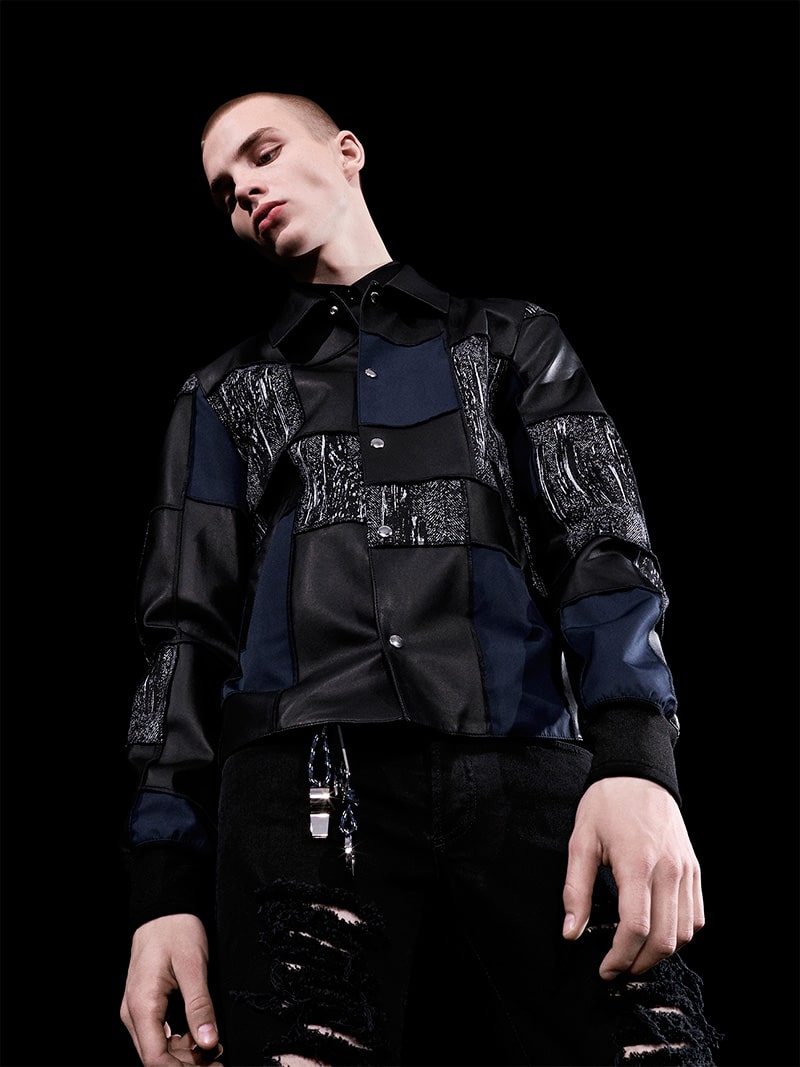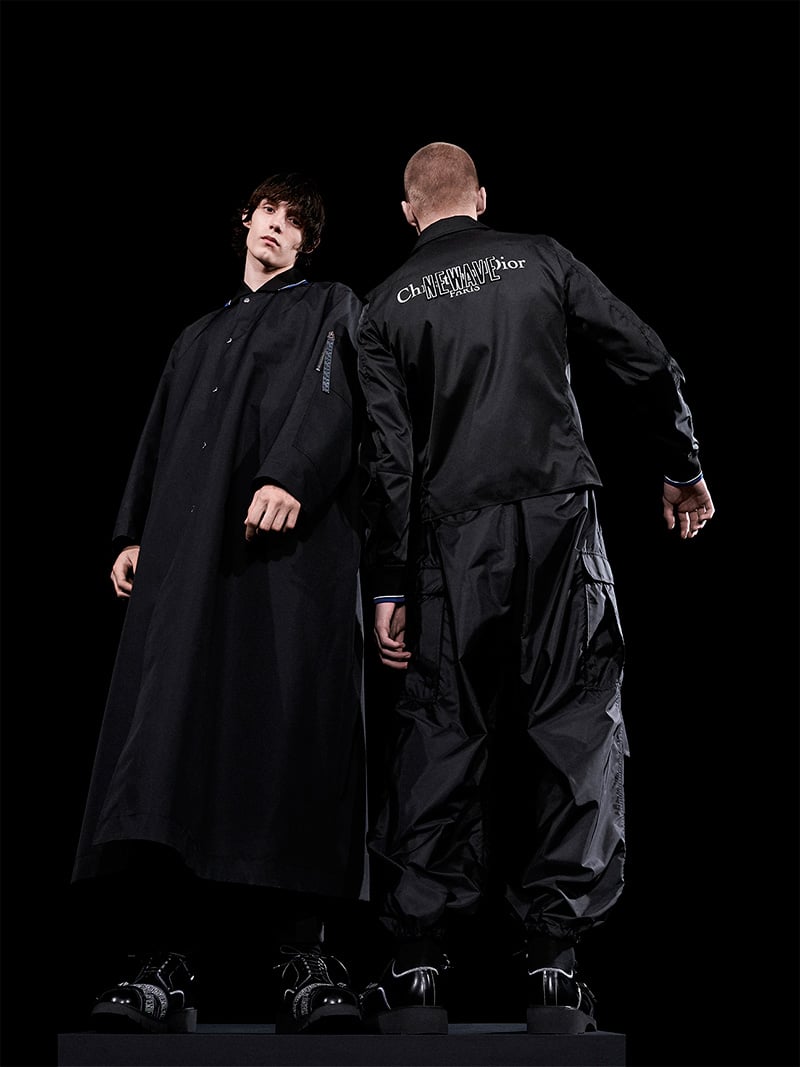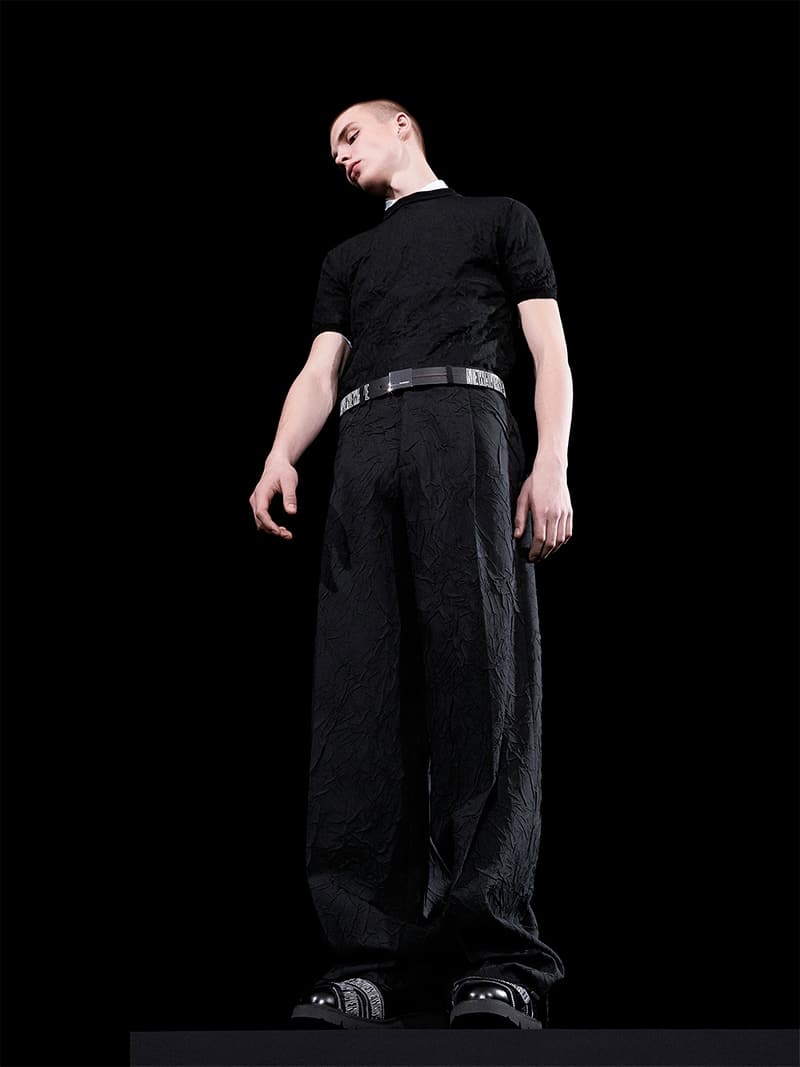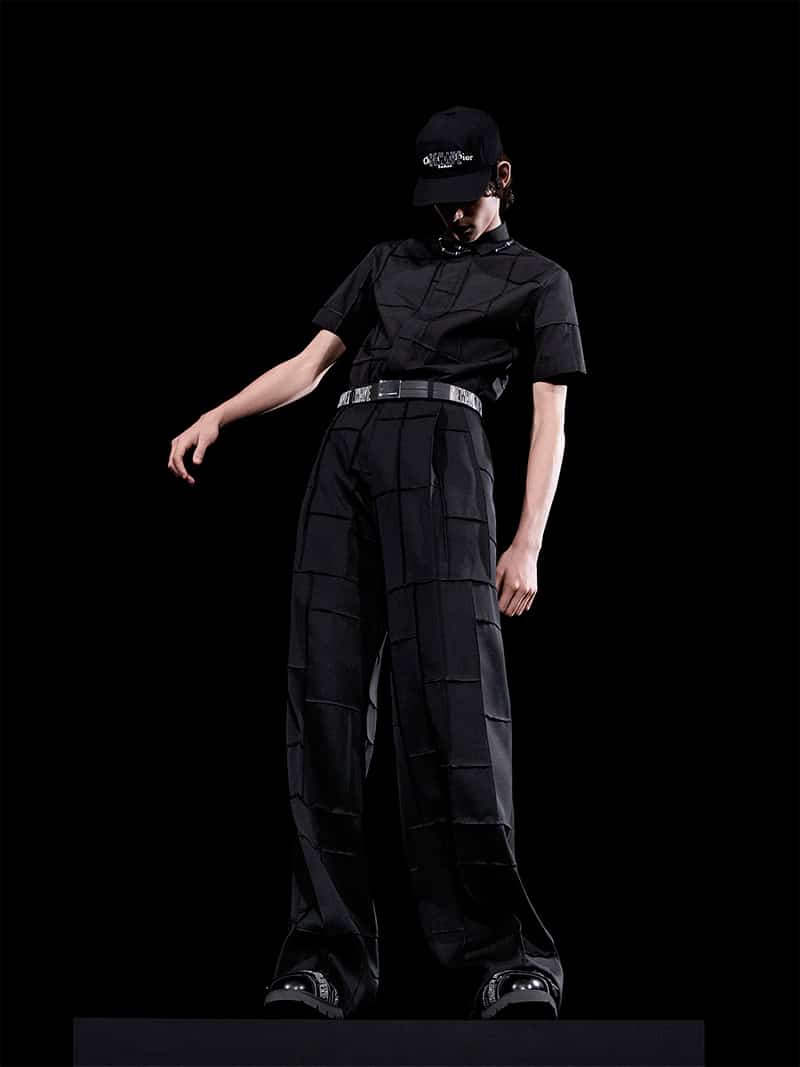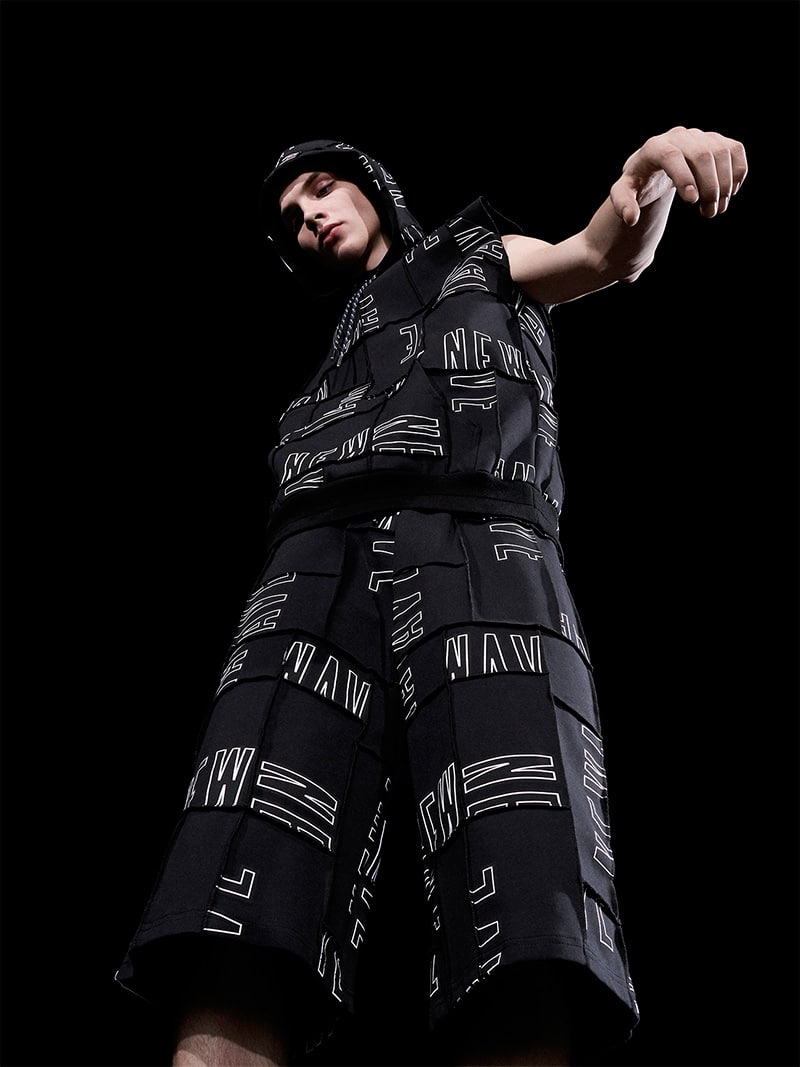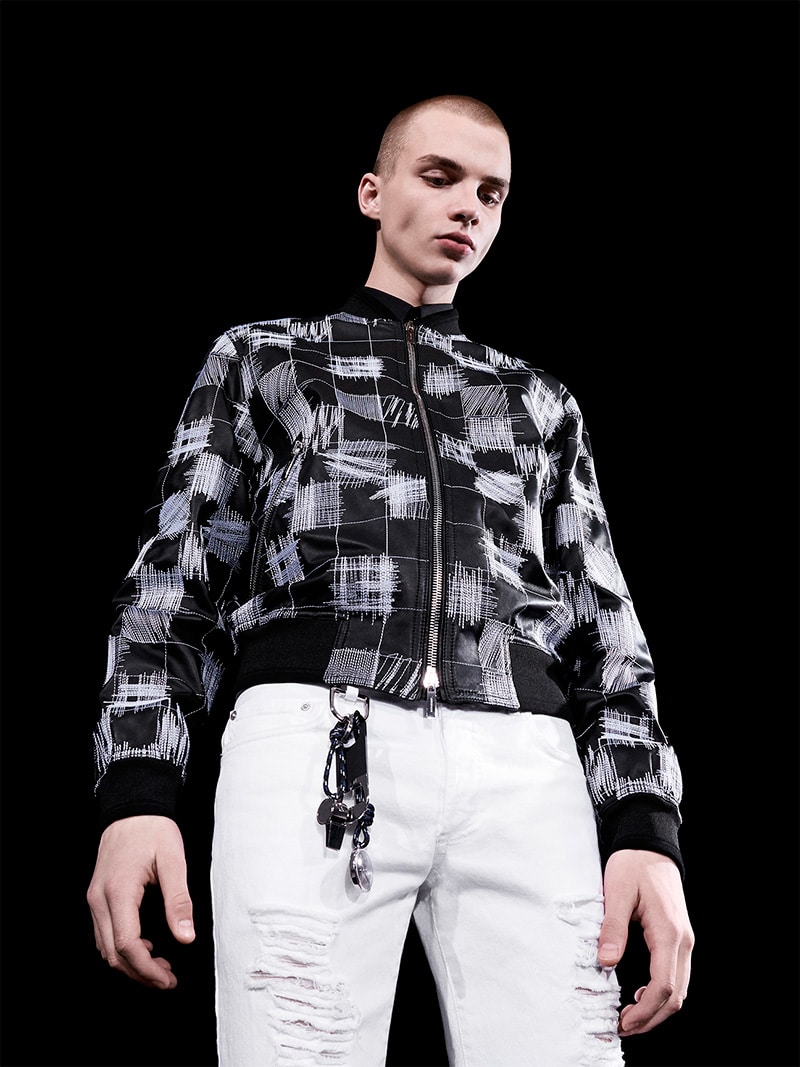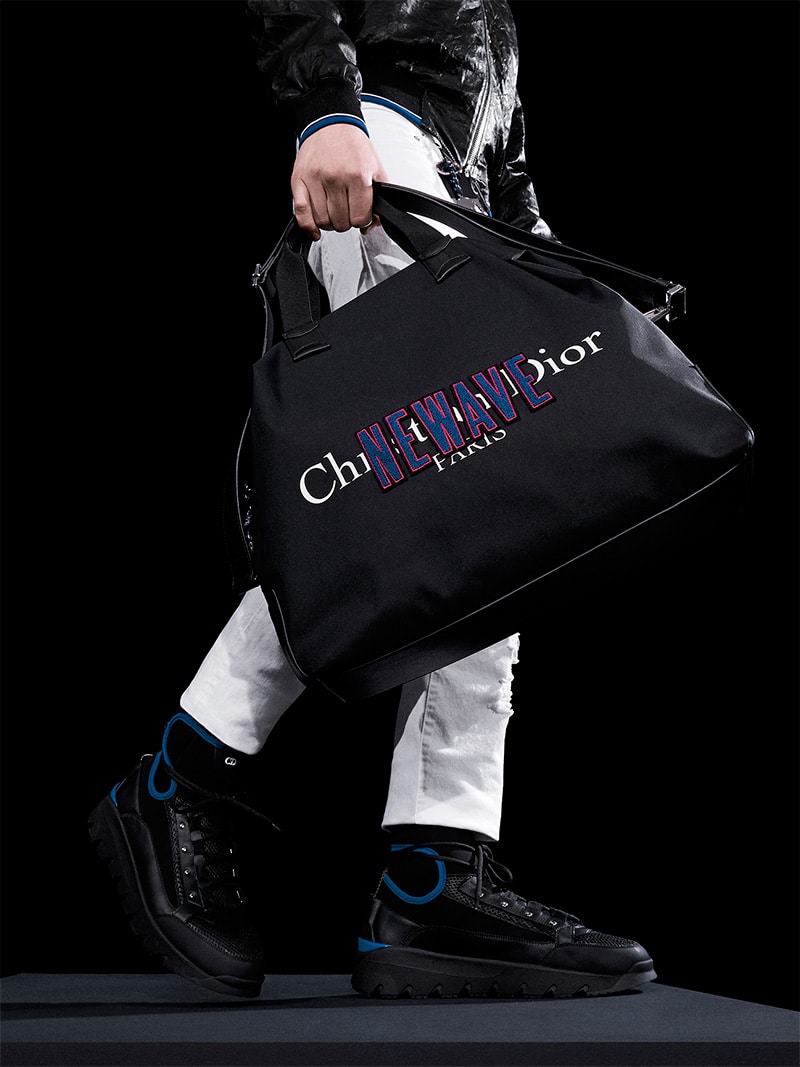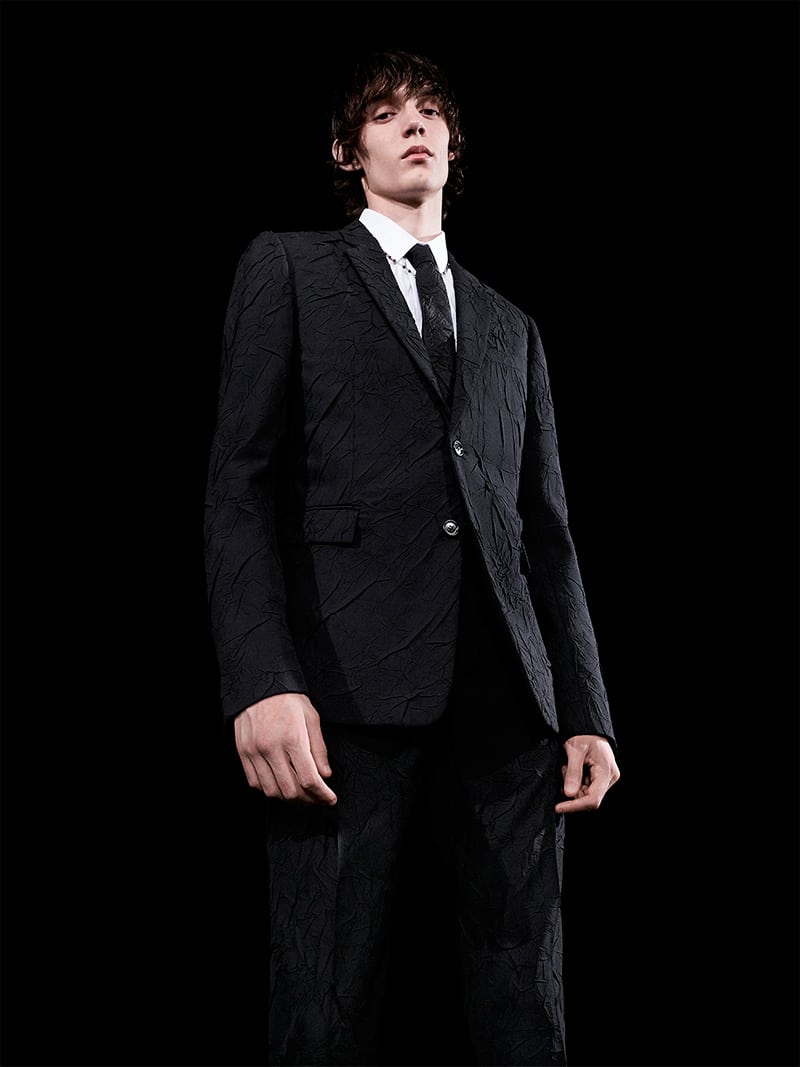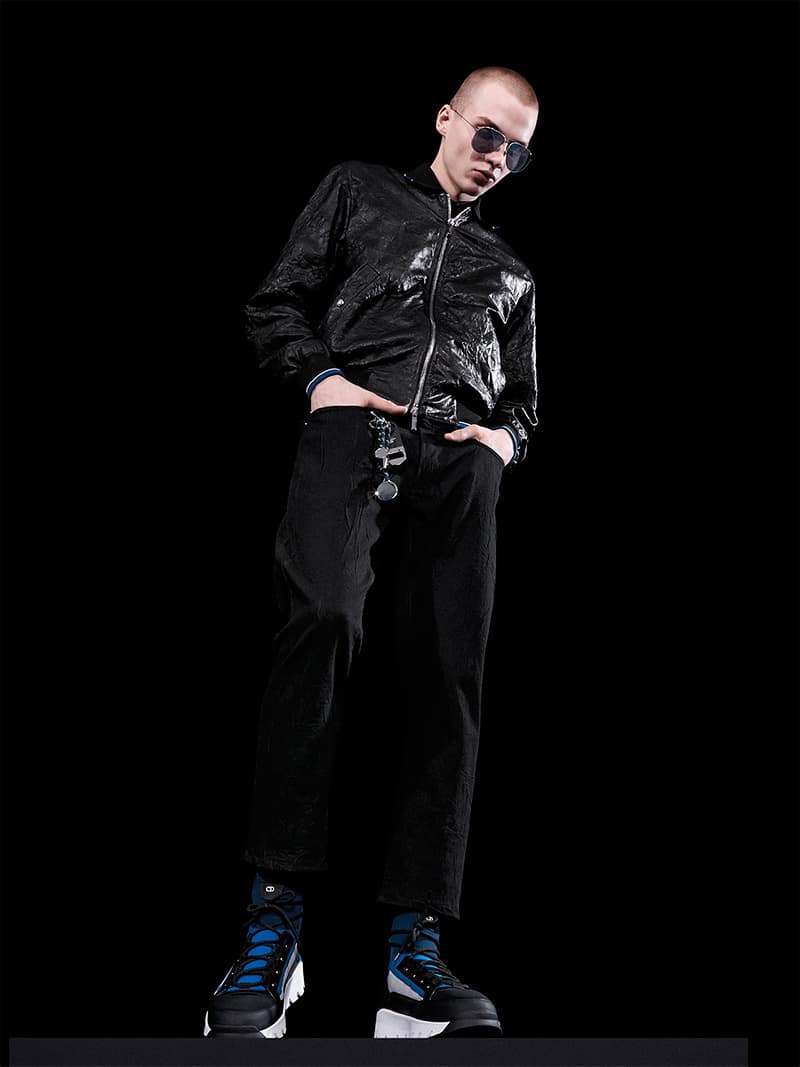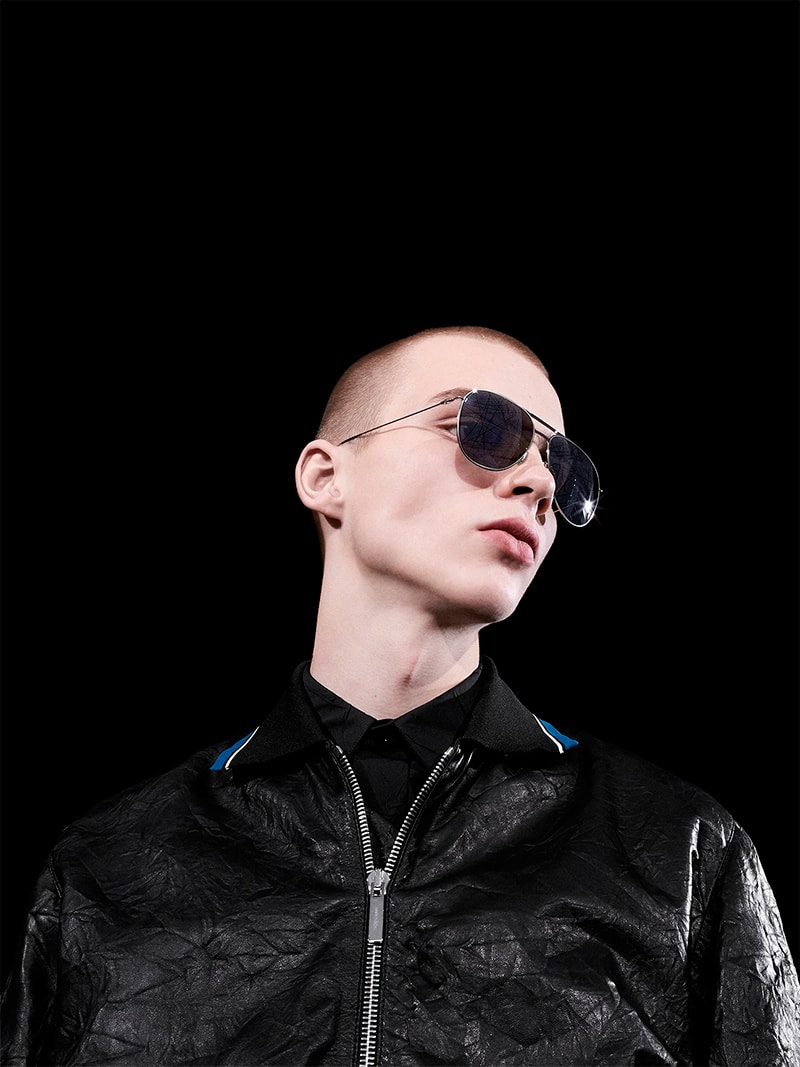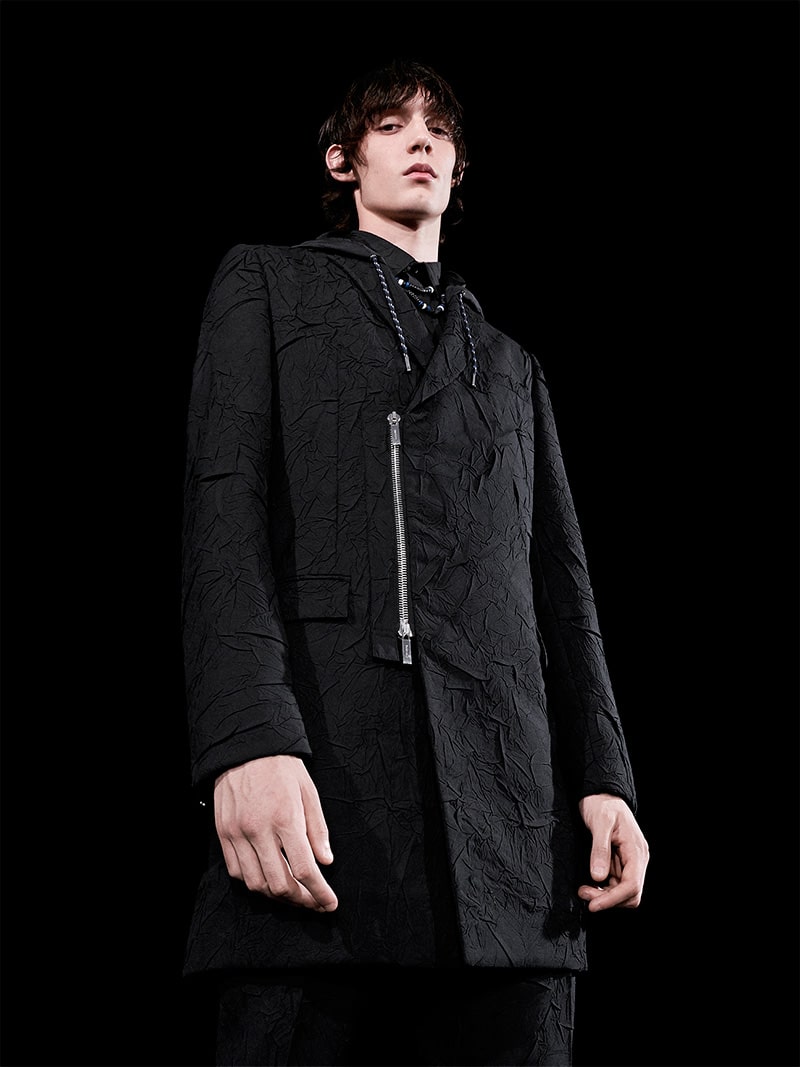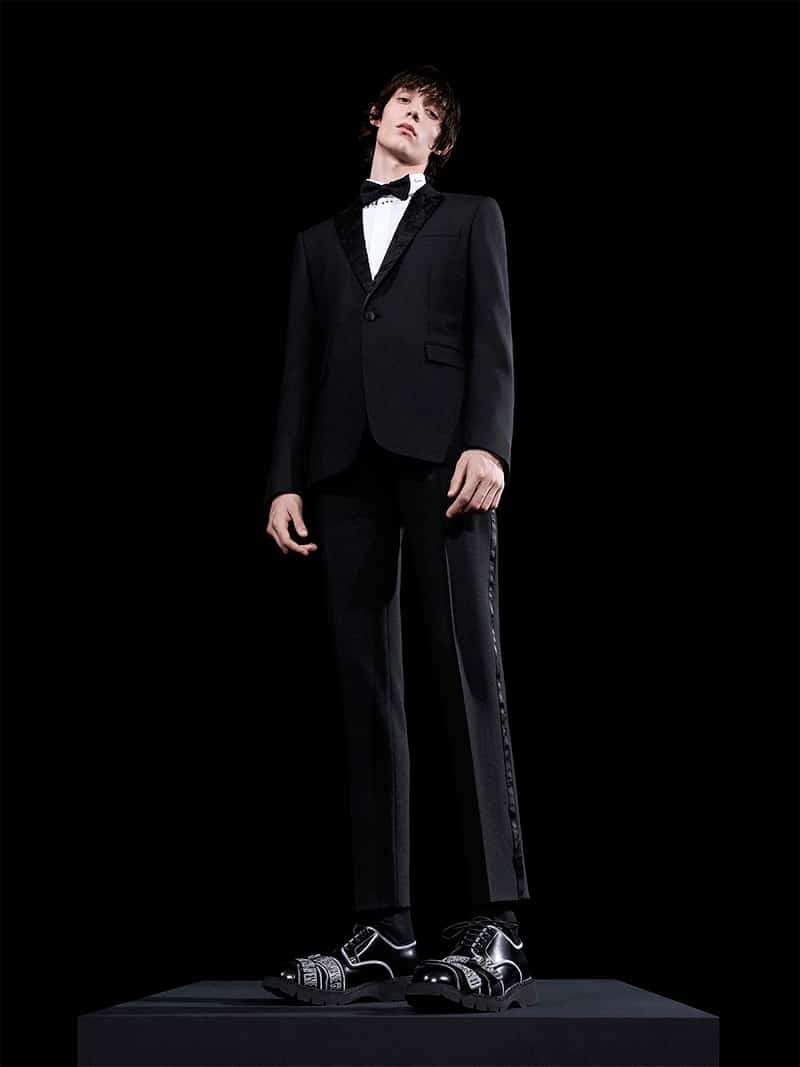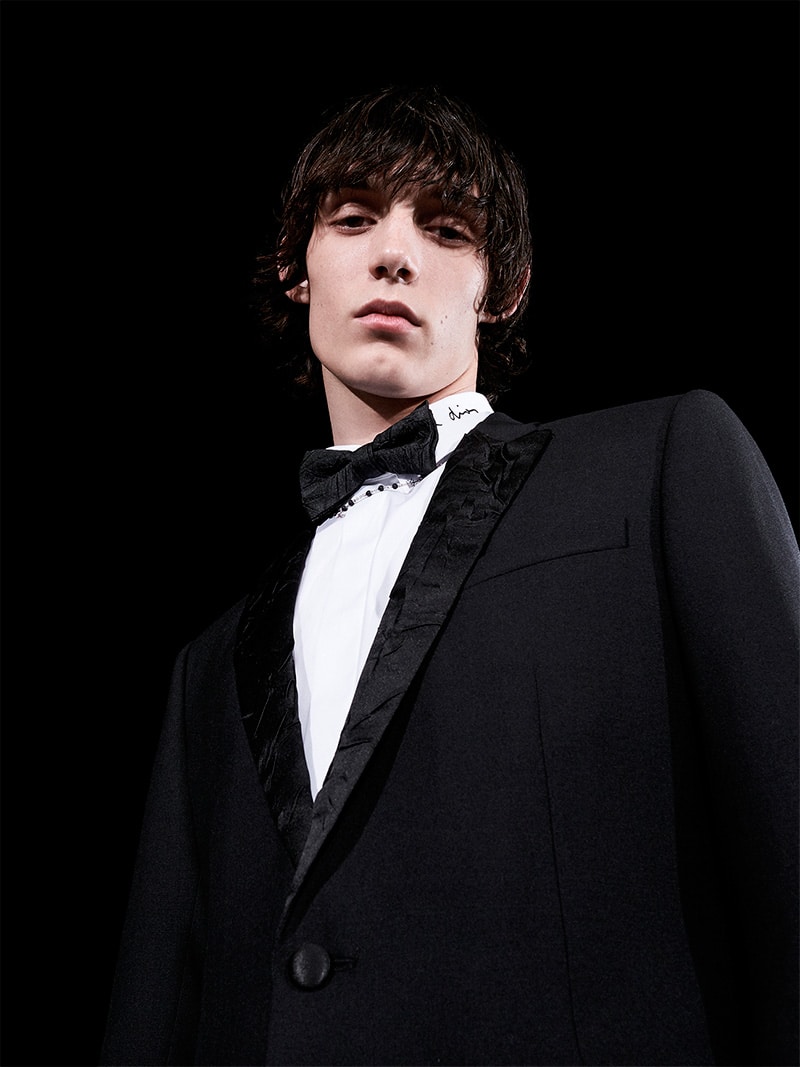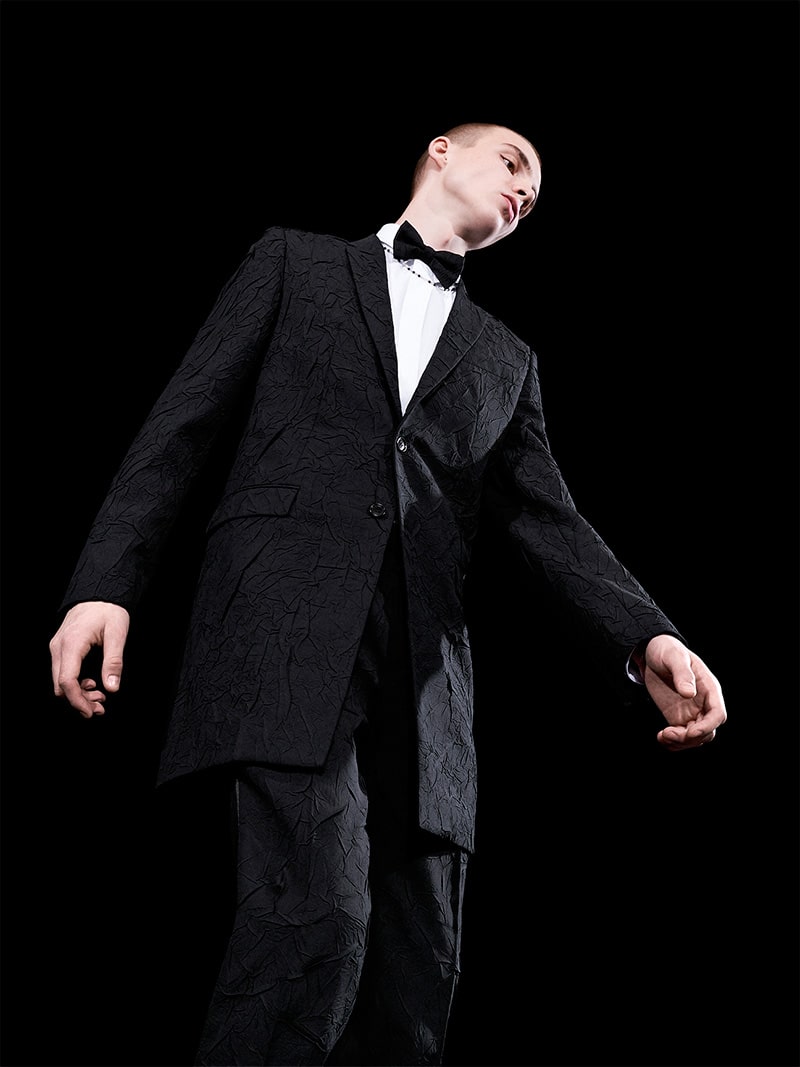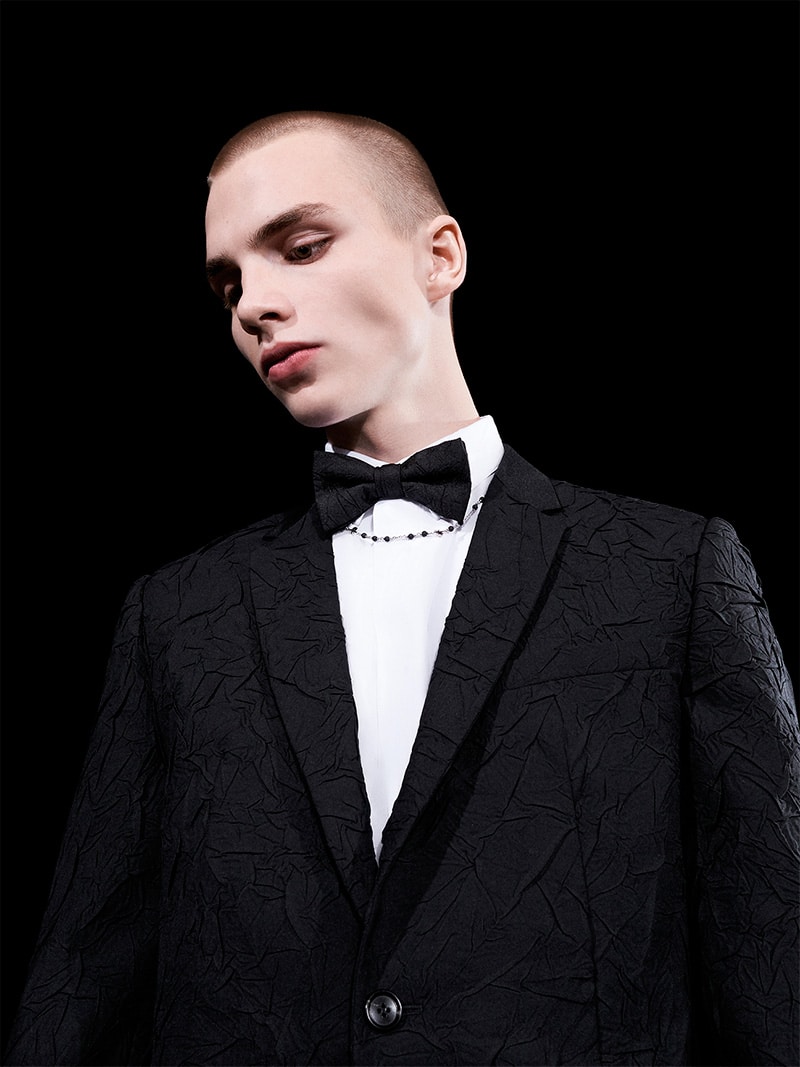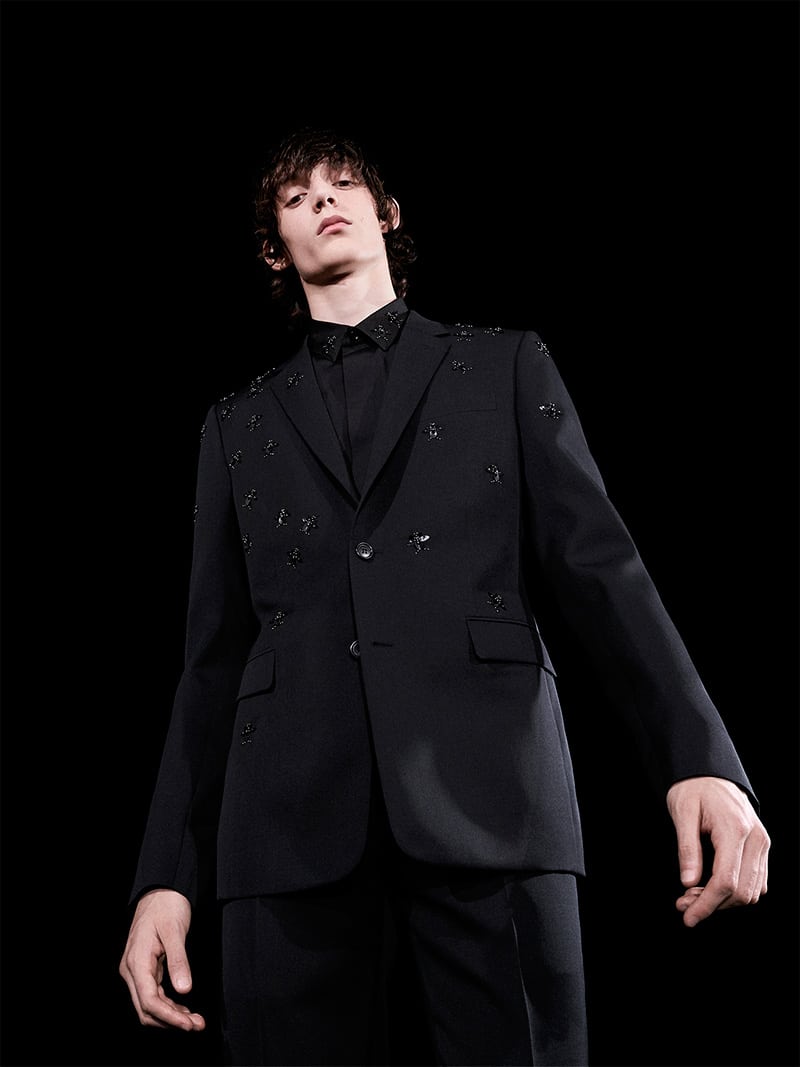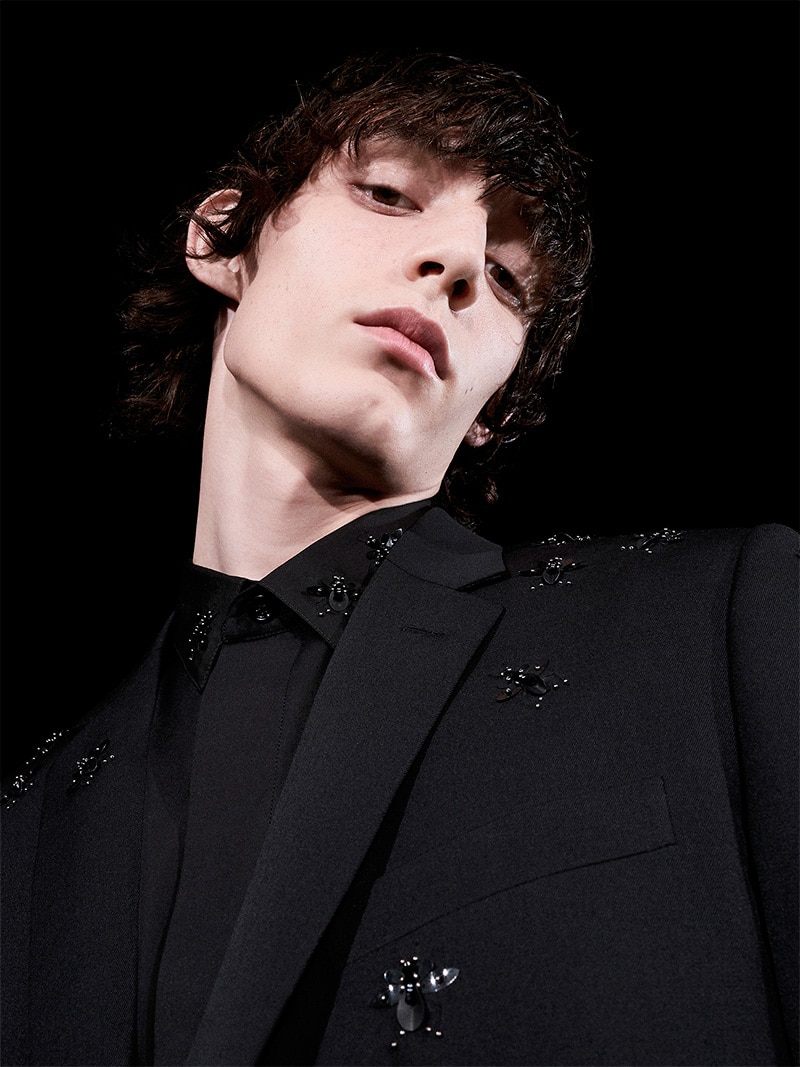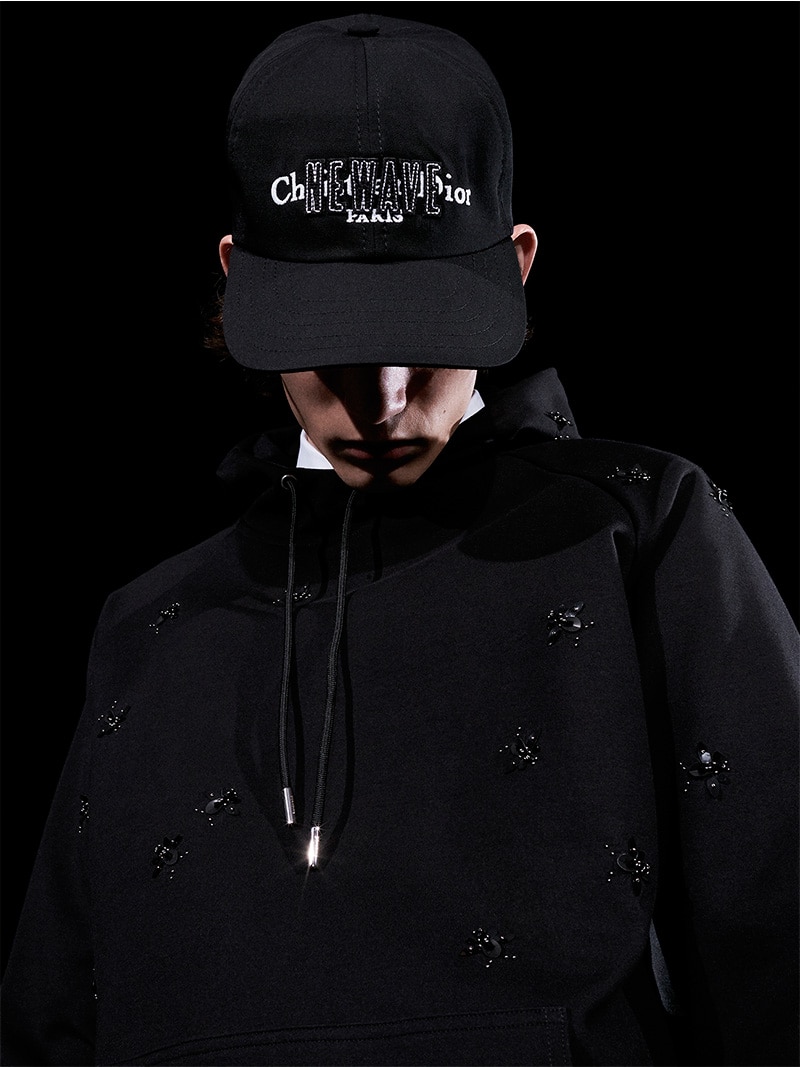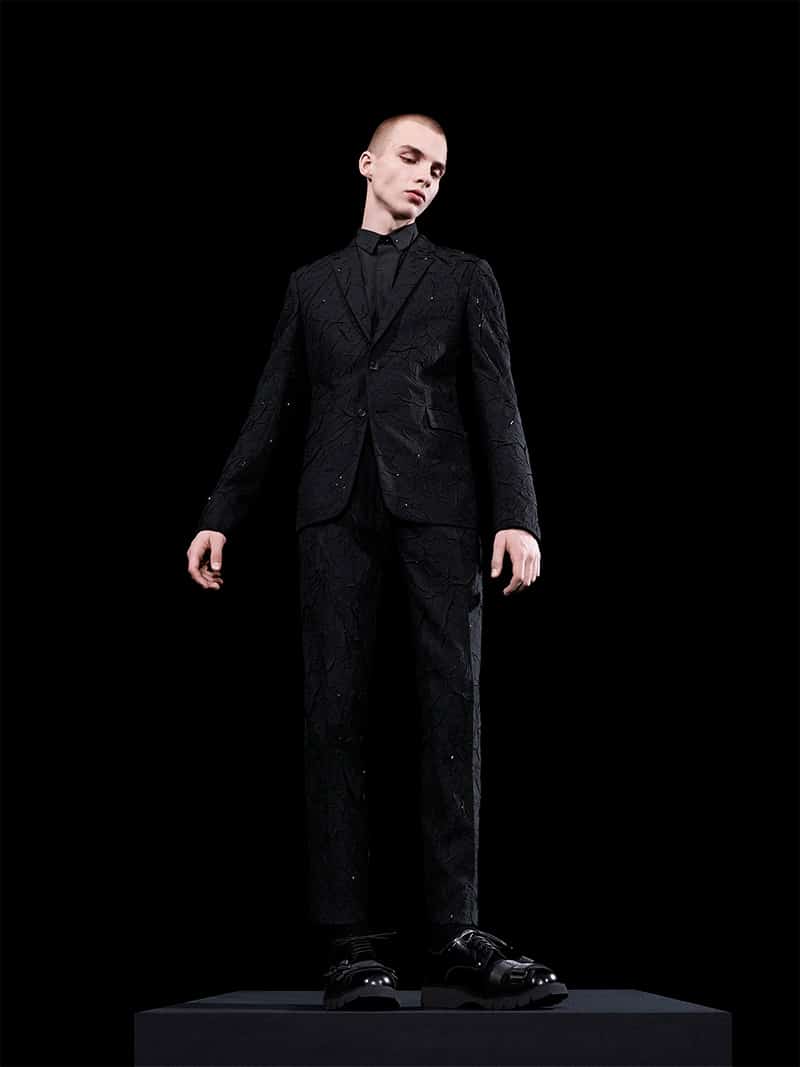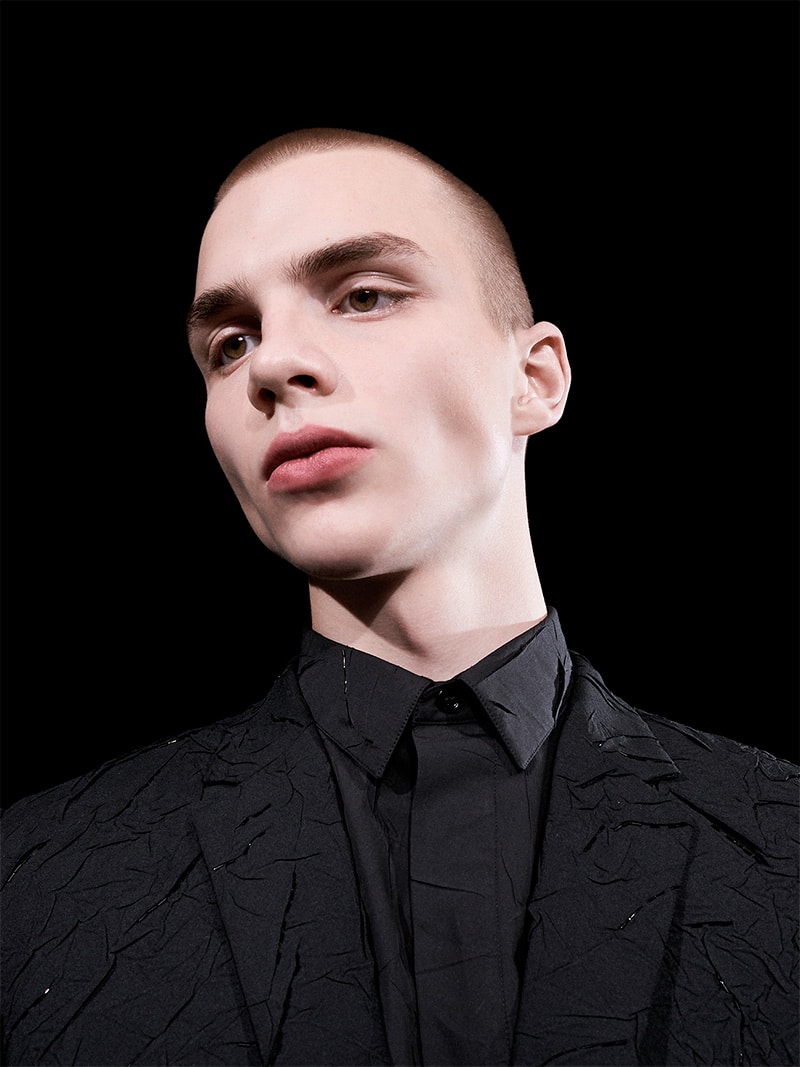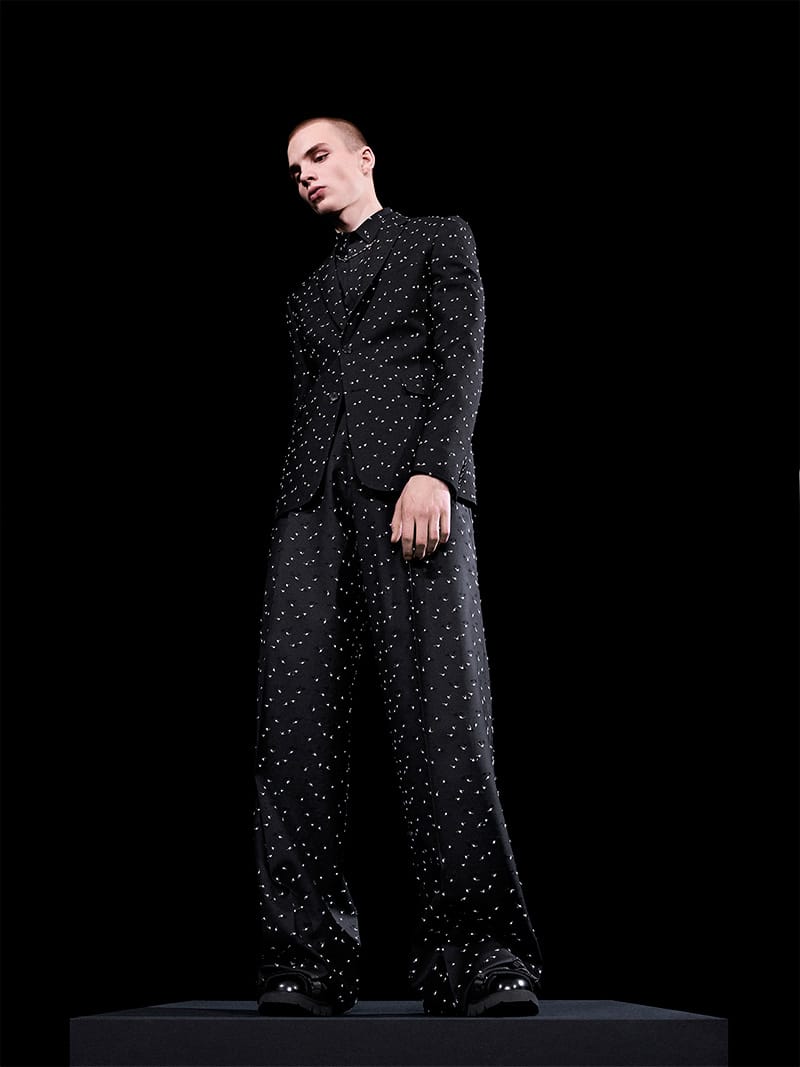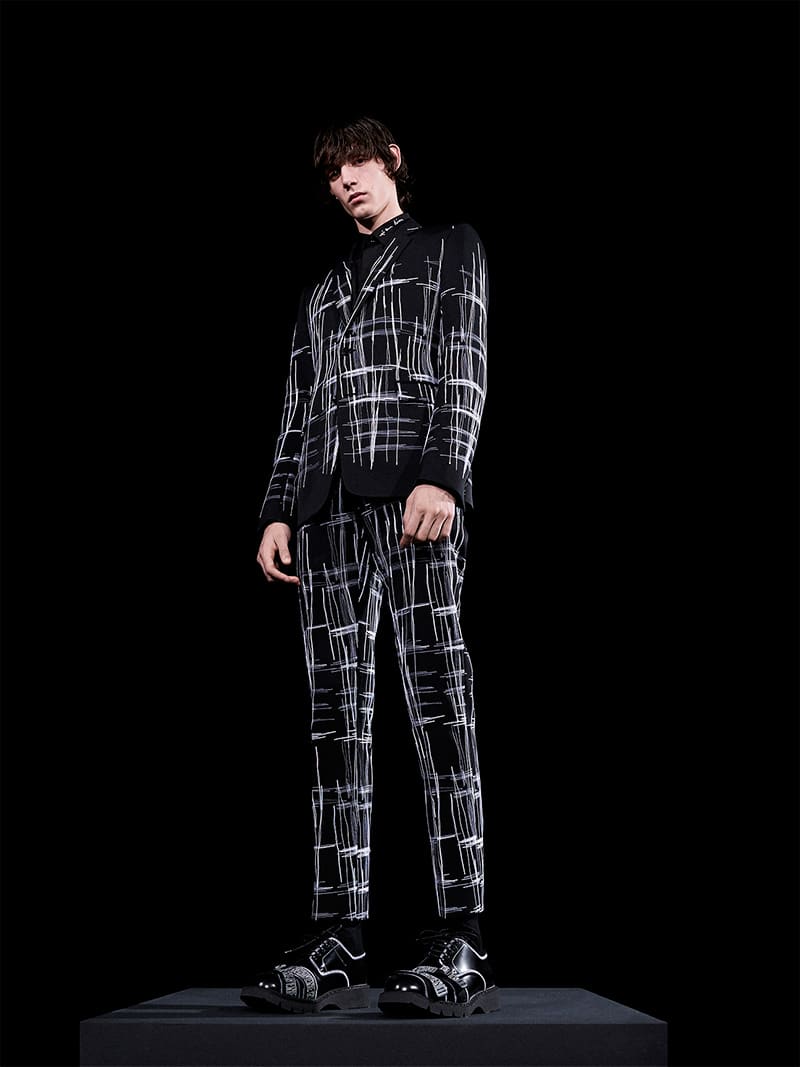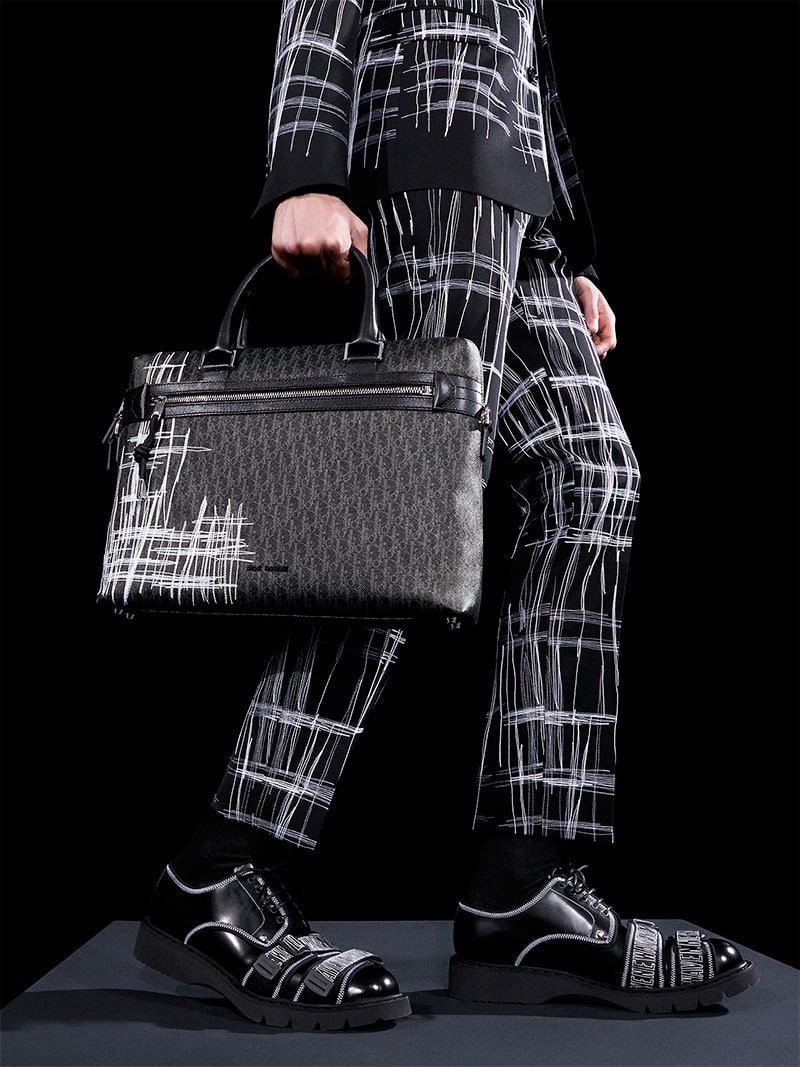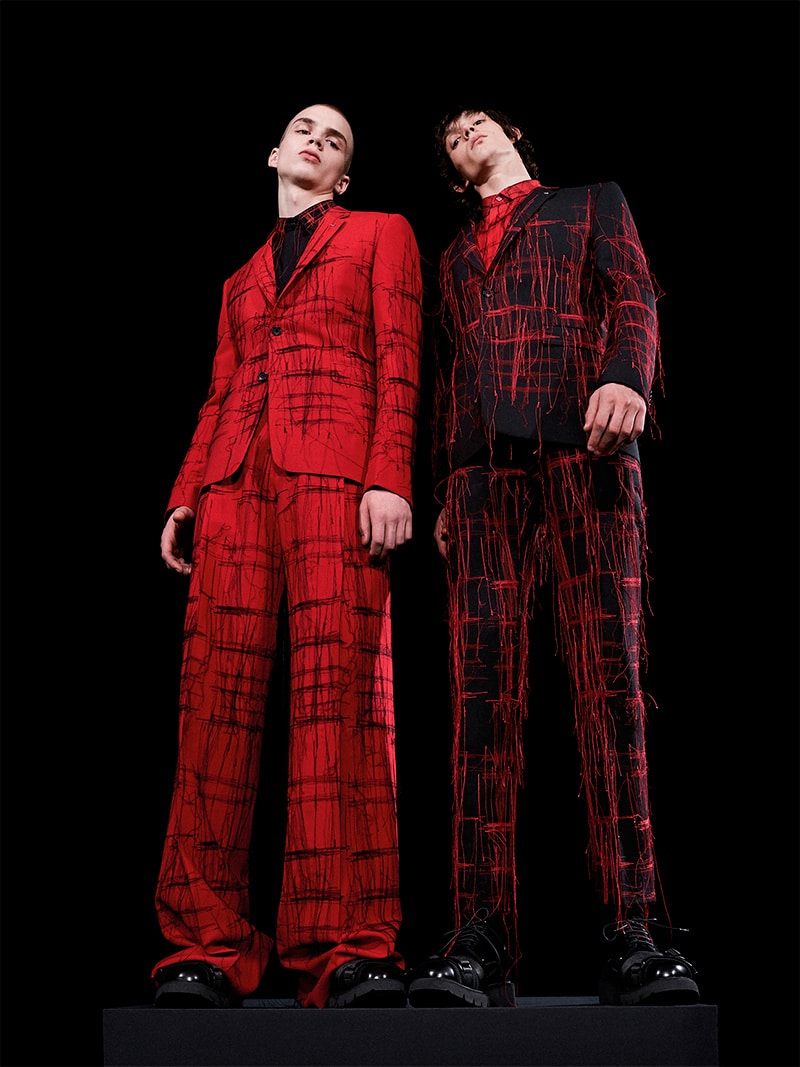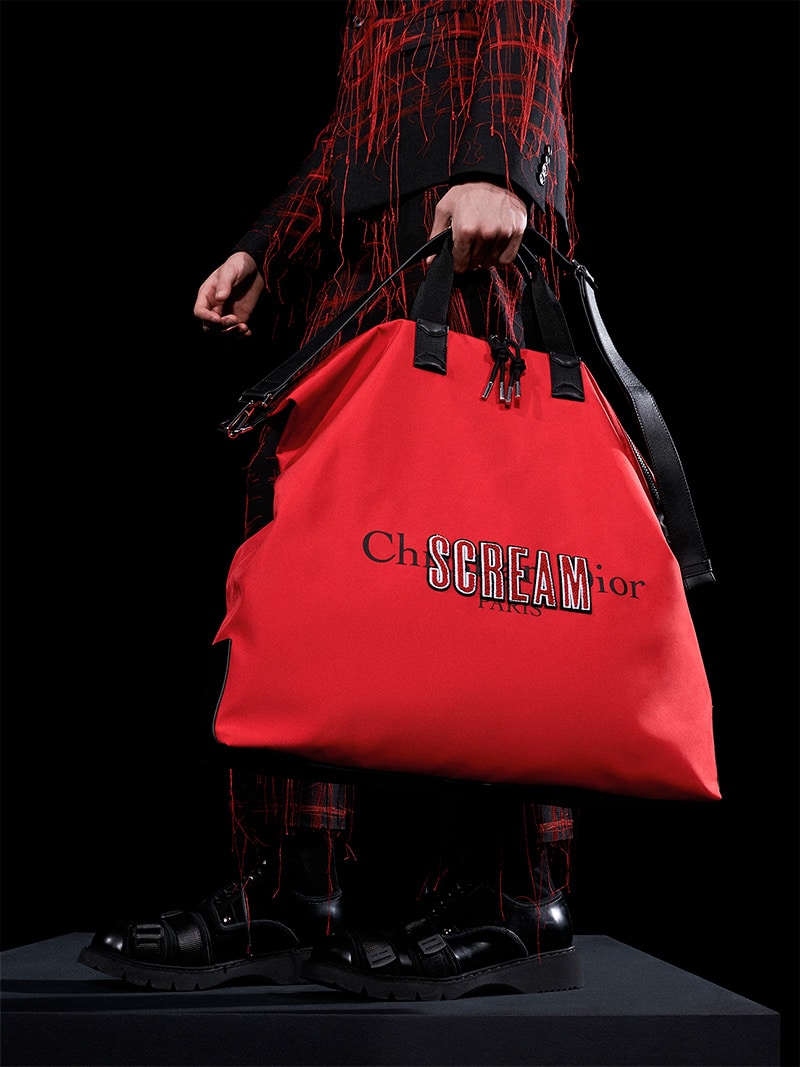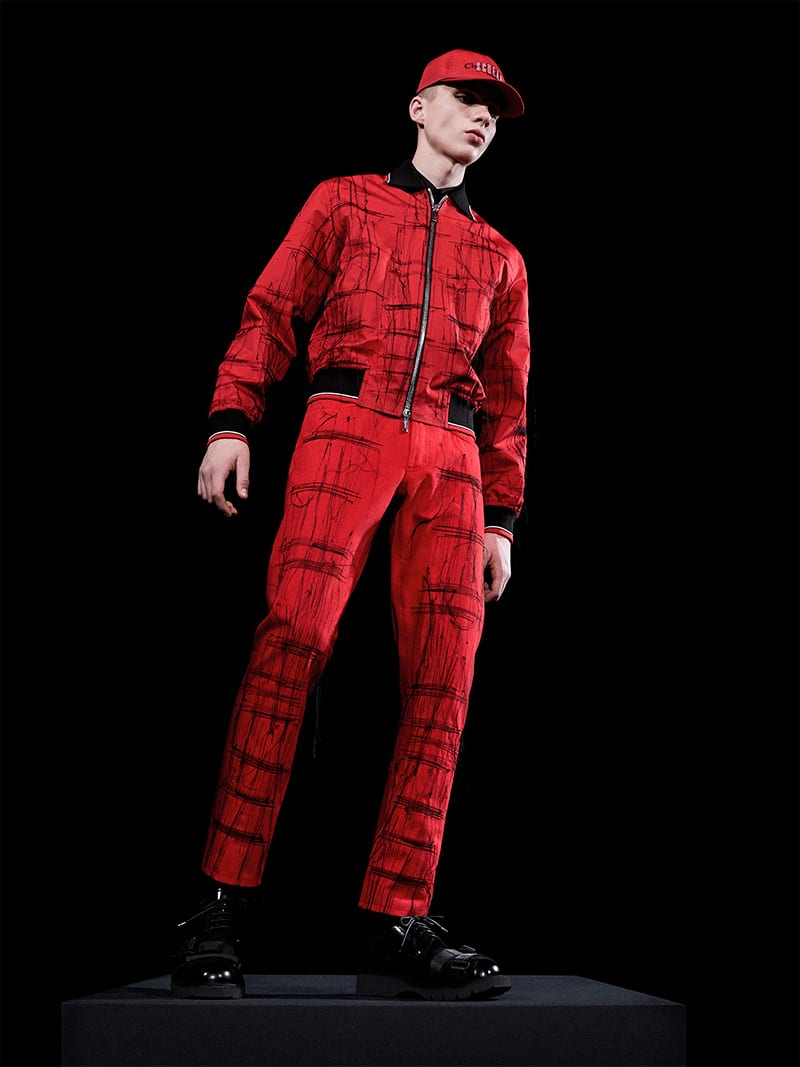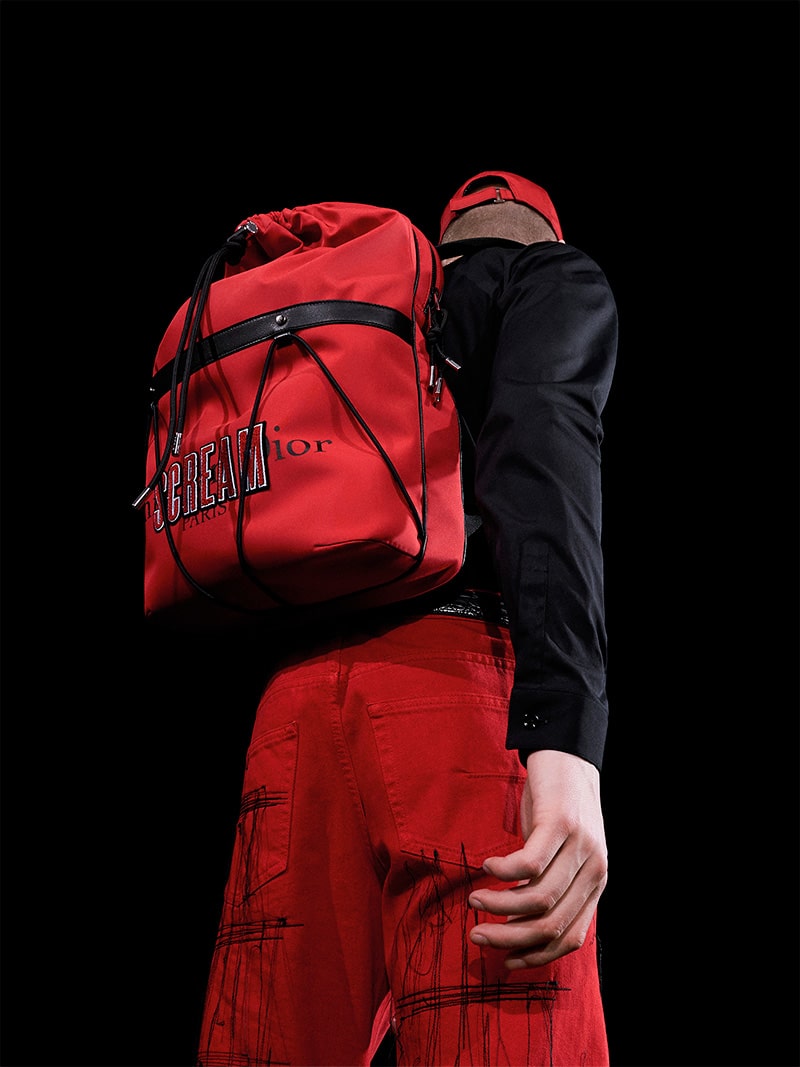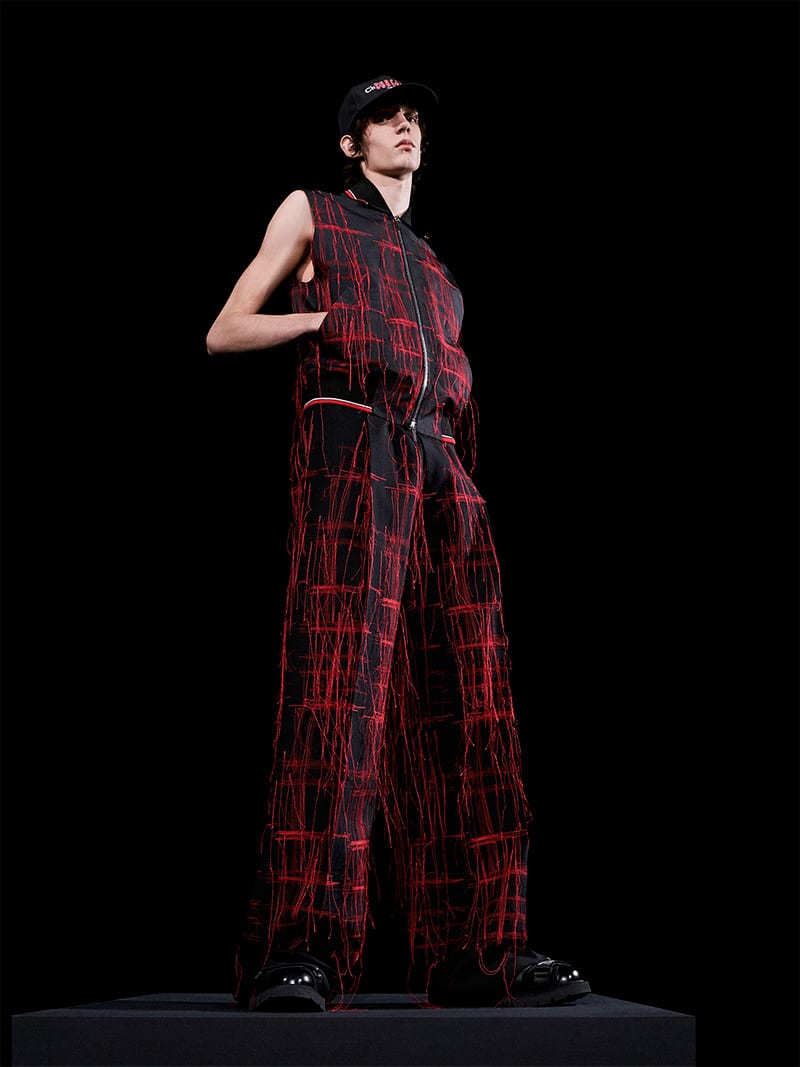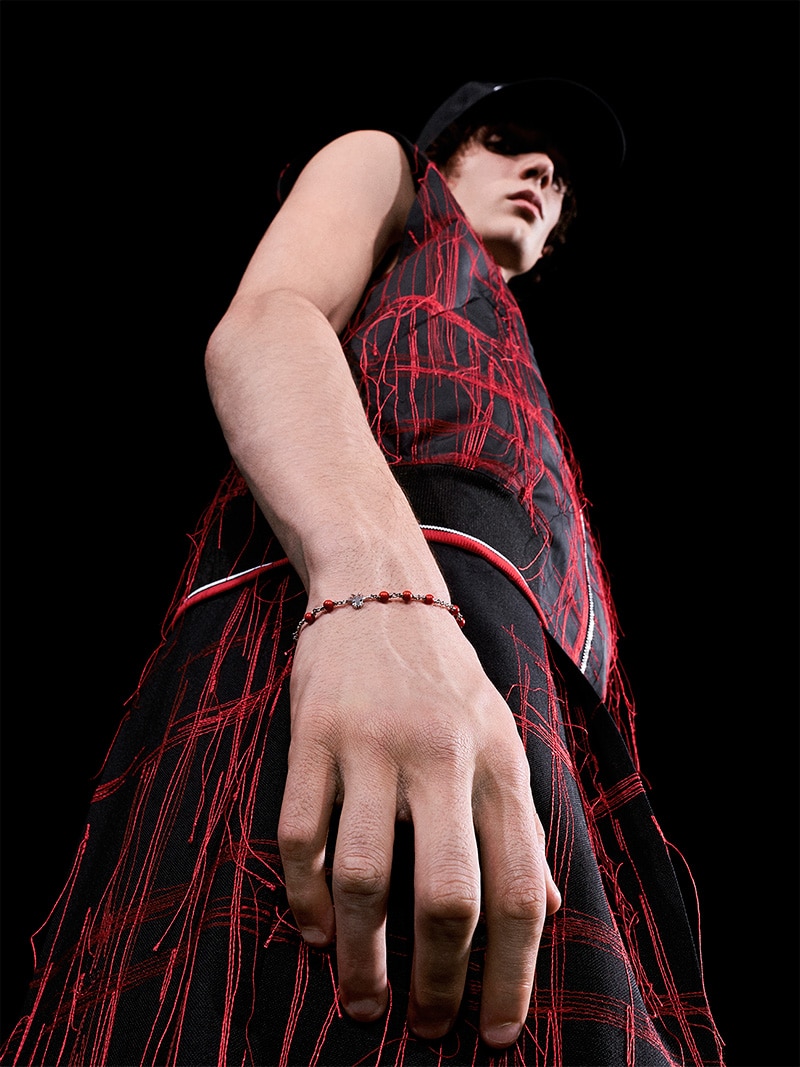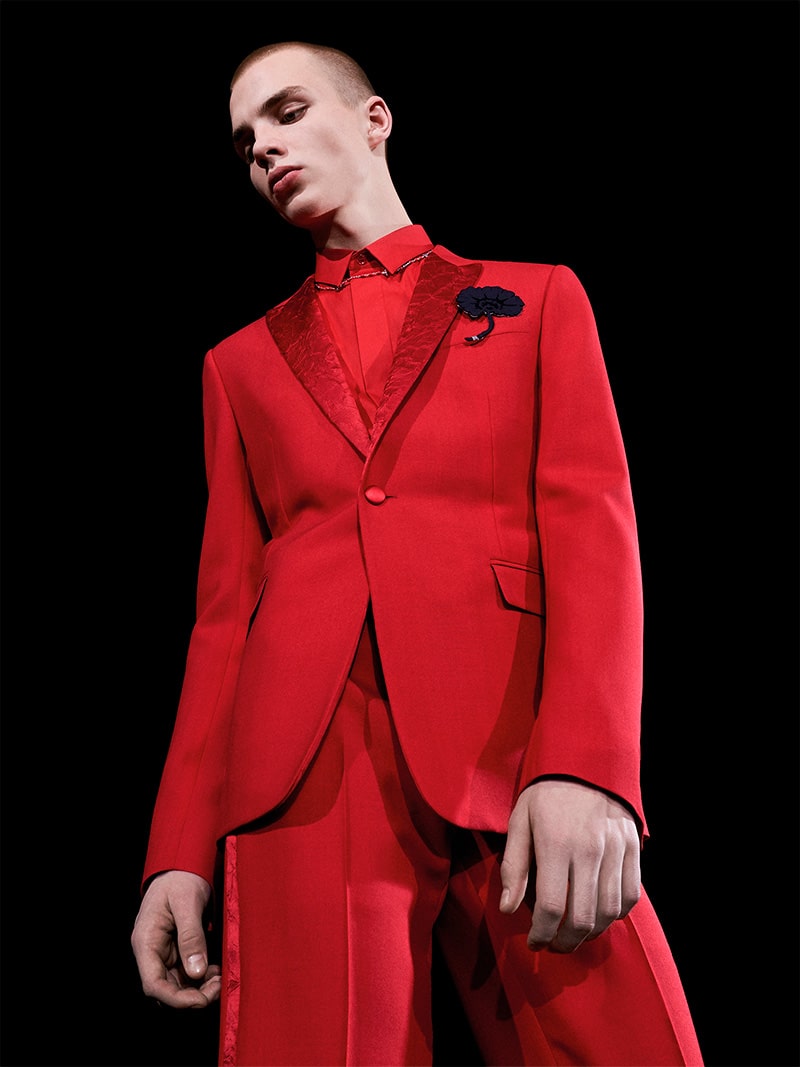 To celebrate the opening of a new boutique at Ginza Six, in the Ginza district of Tokyo, Dior Homme unveiled the Fall 2017 collection designed by Kris Van Assche.
In presence of the designer, the presentation unites key looks from the collection that merge new graphic elements with a classic Dior Homme wardrobe. With two silhouettes exclusively designed for the Ginza boutique, the collection comprises of fine tailoring and utility sportswear infused with a progressive attitude, where nostalgia is remixed with notions of subculture to create expressions of elegant rebellion.
The monochrome palette is shot through with colour and pattern: touches of electric blue and Monsieur Dior's 1947 rouge scream red meet white polka dots and the hybrid word NEWAVE turns 'new wave' into a decorative abstract motif. Volumes scale from wide trousers to narrow tuxedo pants; they come layered with jacket and coat styles embedded with technical details and patchwork or 'scribble' thread embroidered textiles. Both NEWAVE and SCREAM are superimposed on the classic Christian Dior logo for an irreverent twist featured on Ginza-exclusive designs, which include an embroidered two-piece suit, a polka dot parka and jacket, embroidered sweaters, appliqué shirt, knitted tee, blasted black denim, cap, backpack, a pair of sandals, and sneakers.
Photos: Alessio Bolzoni