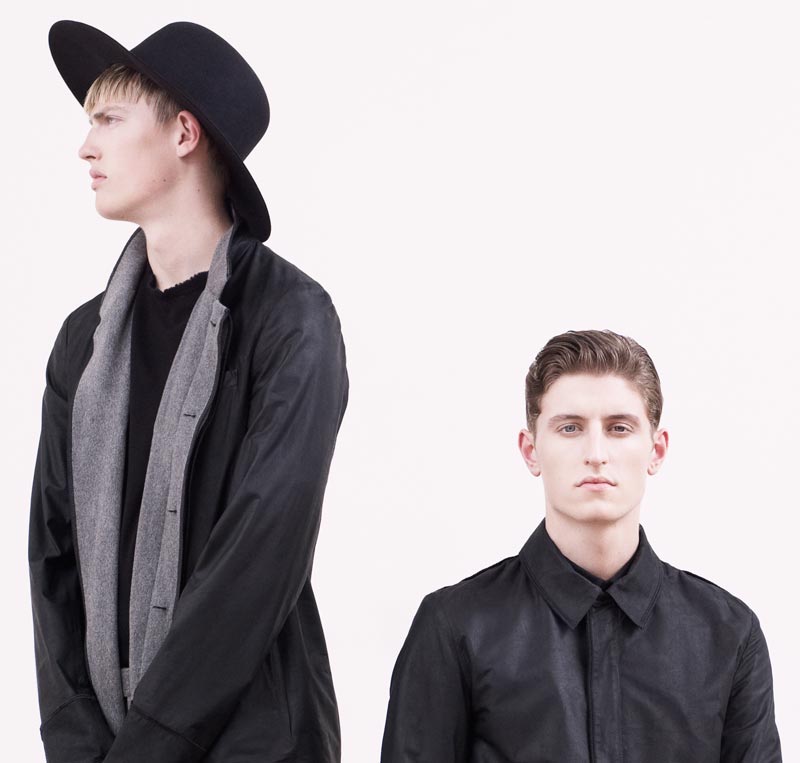 Victor Nylander and Chris Beek photographed by Alessandro Dal Buoni for Dior's "Les Essentiels 2".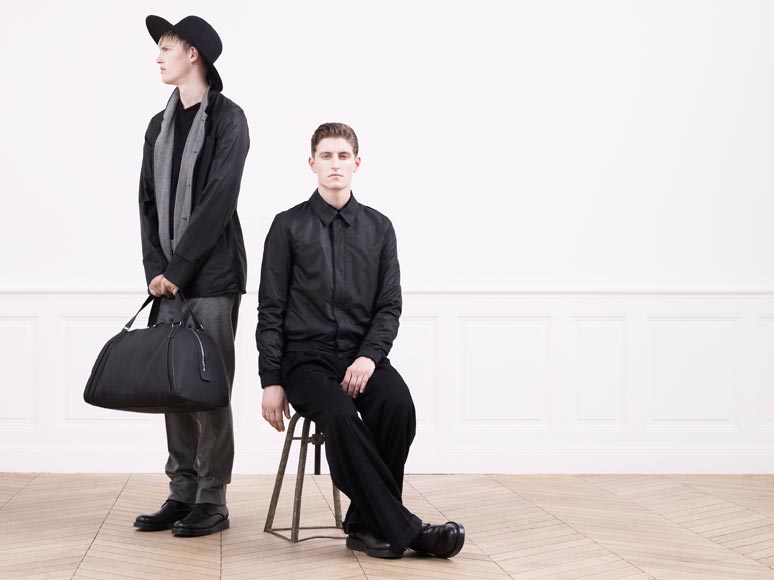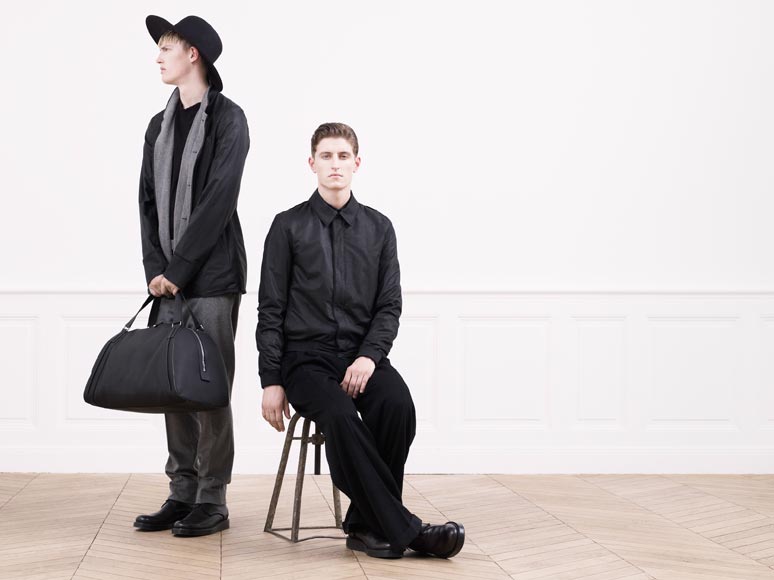 1.TRAVEL
Exceptional black and gray cashmere.
Luxury nomads on the move.
Dark suit, remarkable materials, raw edges, and alongated restraint.
The wool and leather bowling baf follows the same minimal aesthetic.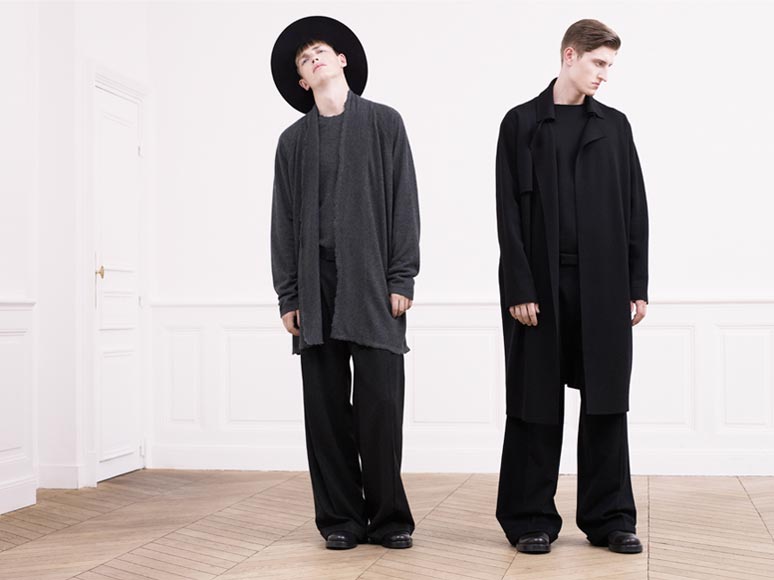 2.CASUAL
Extreme ease and unassuming elegance.
Knitwear is everywhere, treated like a fabric.
Without weight, layering is comfortable and easy.
The ultra-light knit trench is the essence of total luxury.
The look is sober and somber.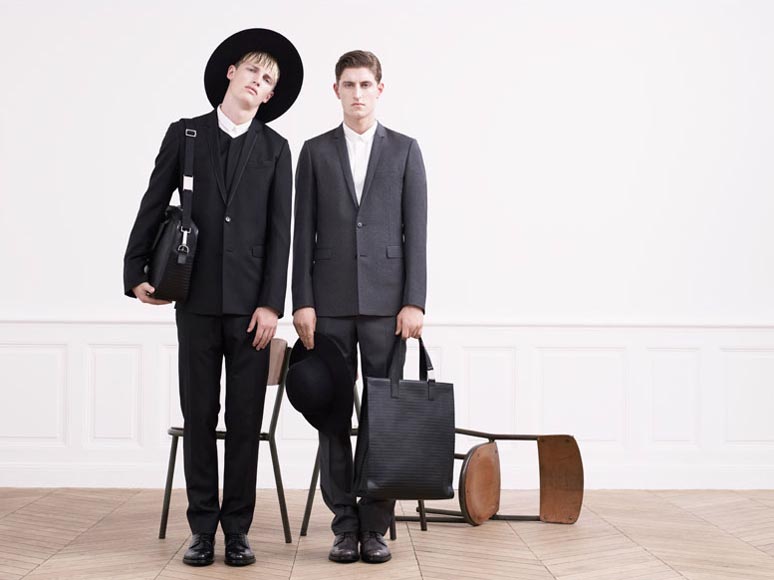 3.BUSINESS
Suits are long and spare. Total minimalism.
Narrow lapels and collars for jackets and white shirts.
Wool serge and black cashmere.
Leather briefcases and totes, with a pleat effect.
Luxury lies in the details.
Stature without stiffness.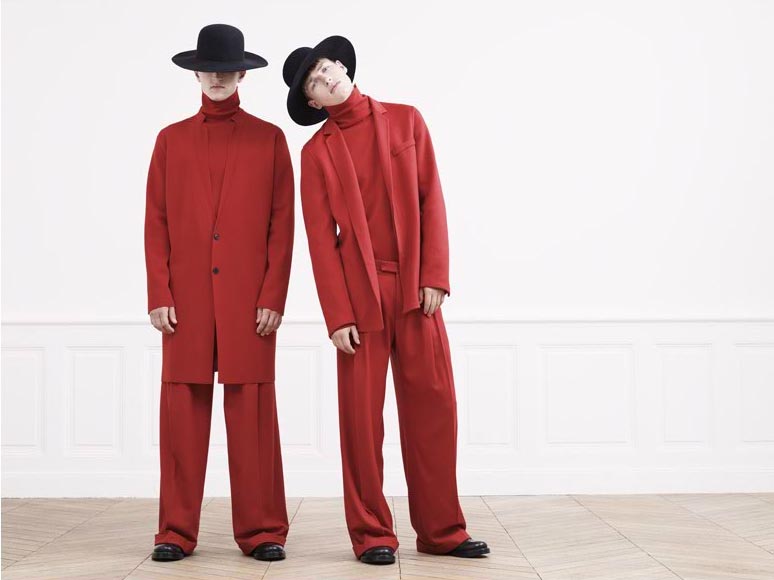 4.COLOR
Soft silhouettes and chromatic jolts. Red is strong.
Defined and luxurious.
Wide-brimmed black hats, straight-leg pleated pants.
Fluid overcoats and jackets, scarlett rollneck knits.
Red is an essential registration point.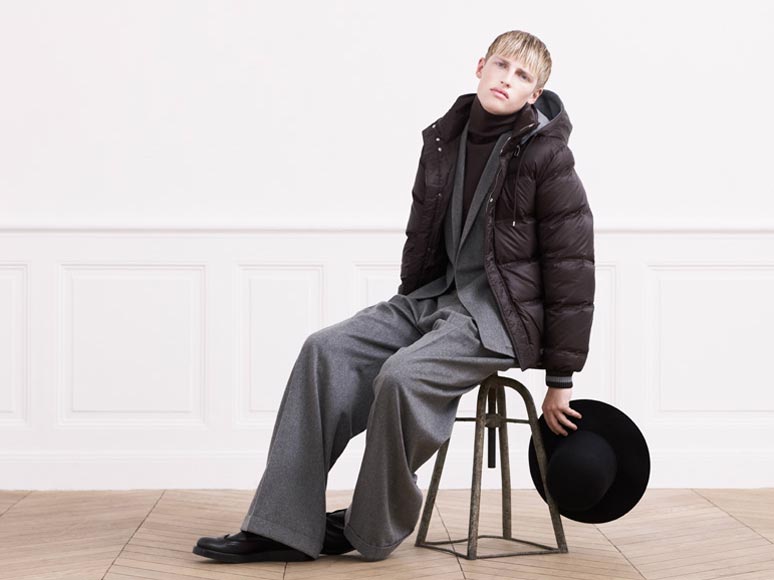 5.WEEK-END
Sportswear meets classical elegance.
Coordinated puffer jacket and rollneck knit, in deep brown tones.
Straight leg pants cut away from the body and wide-brimmed hats.
Studied ease for a sophisticated, urban allure.