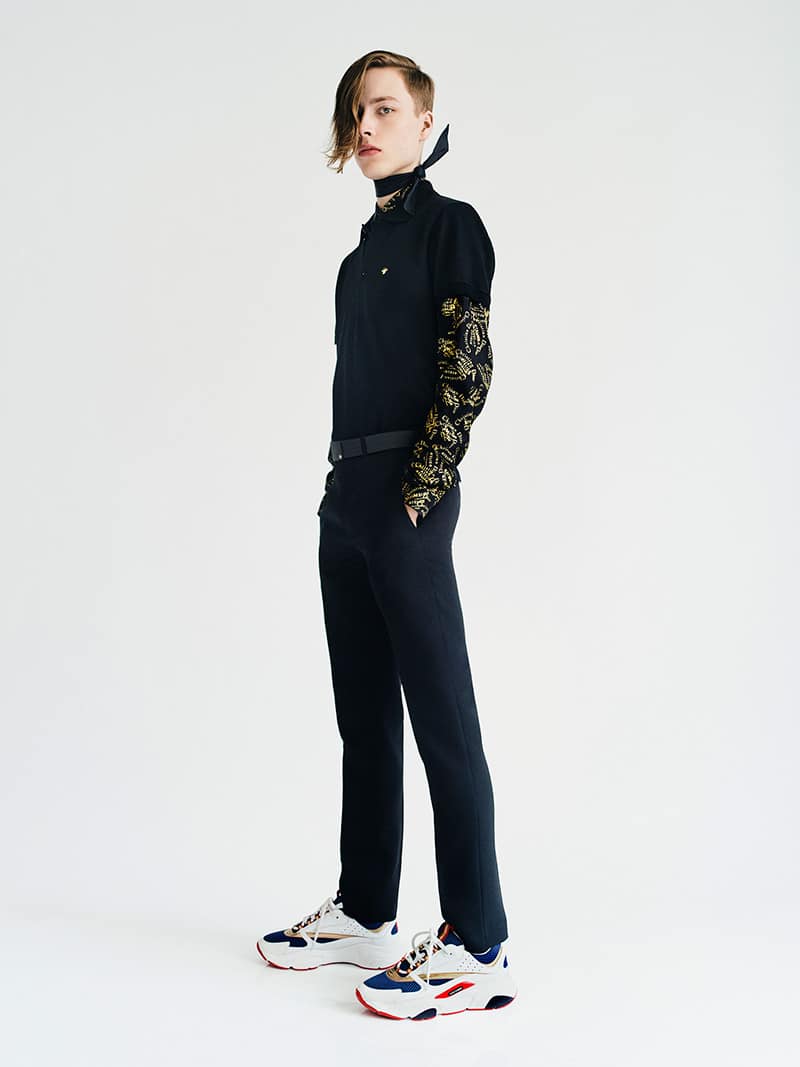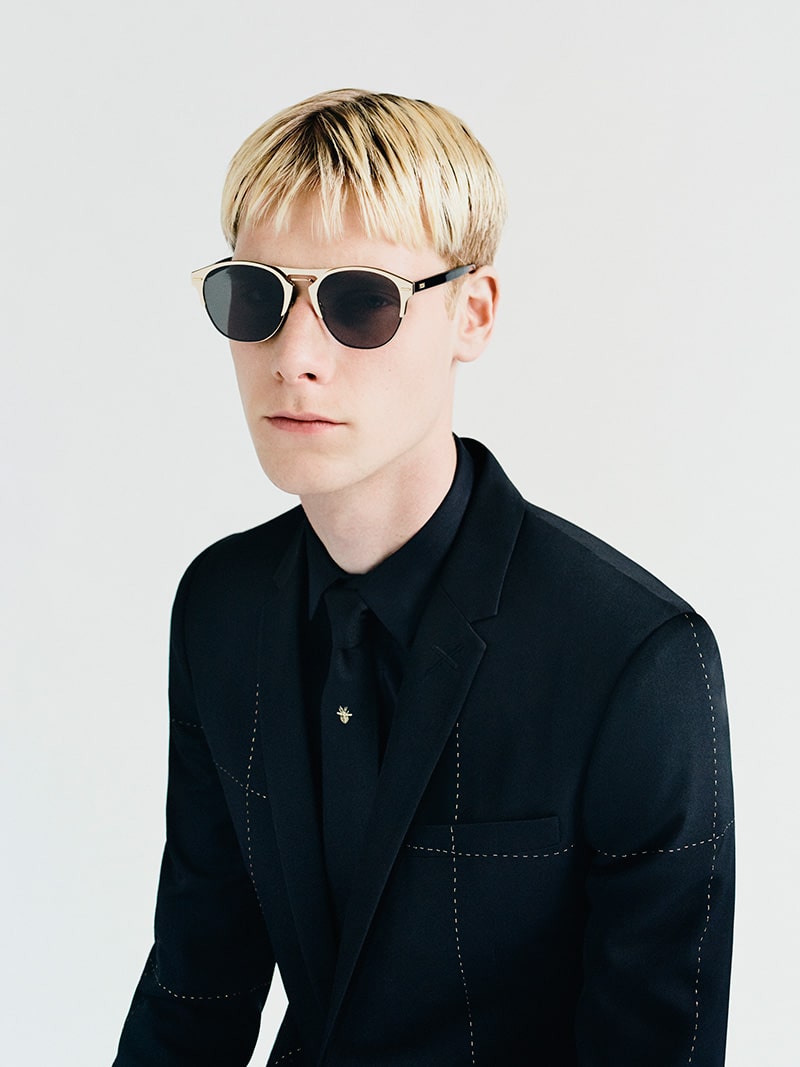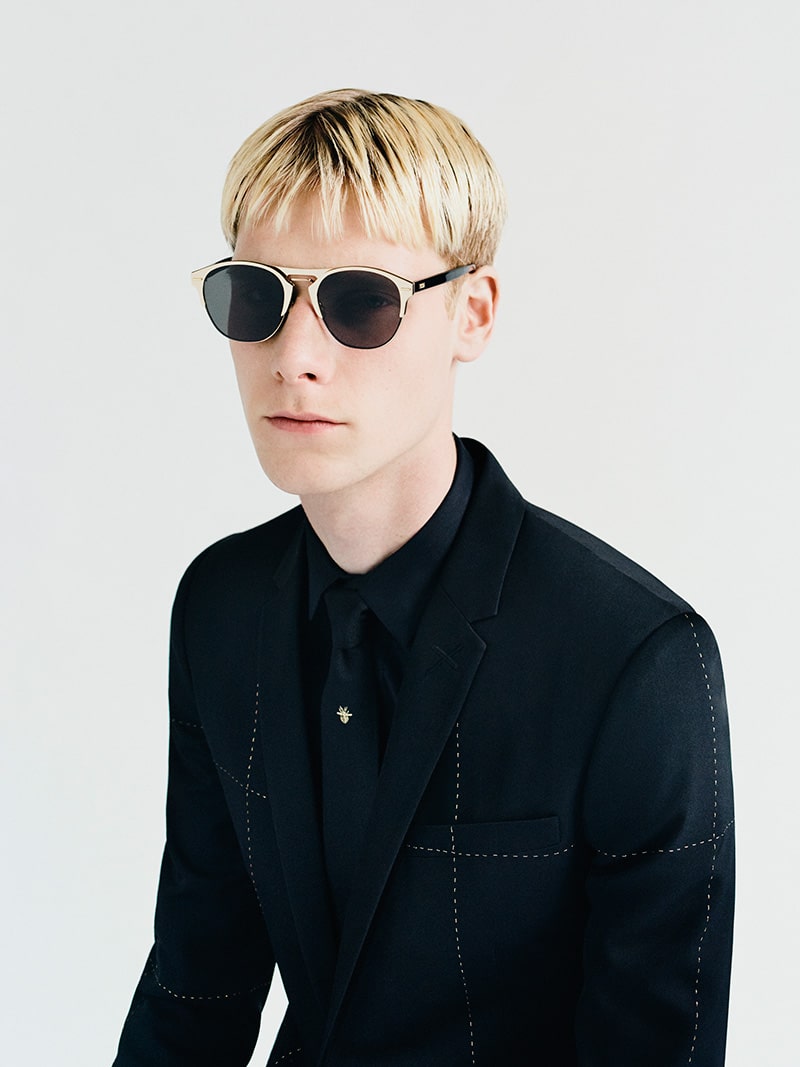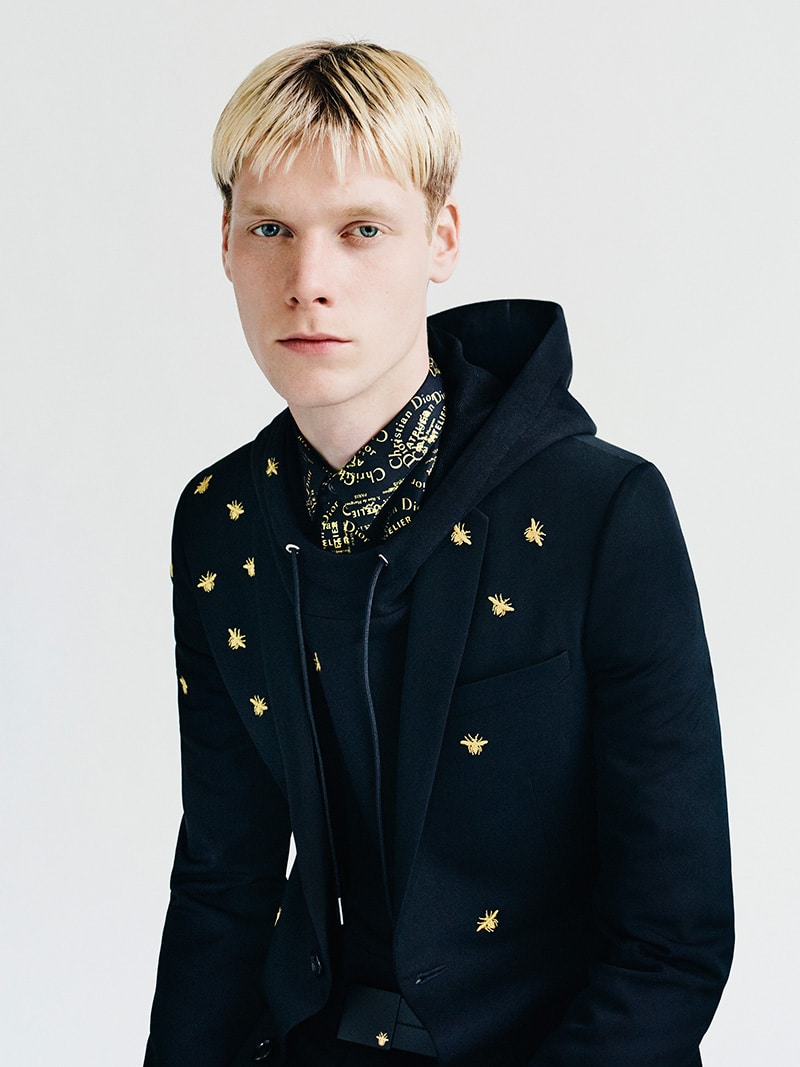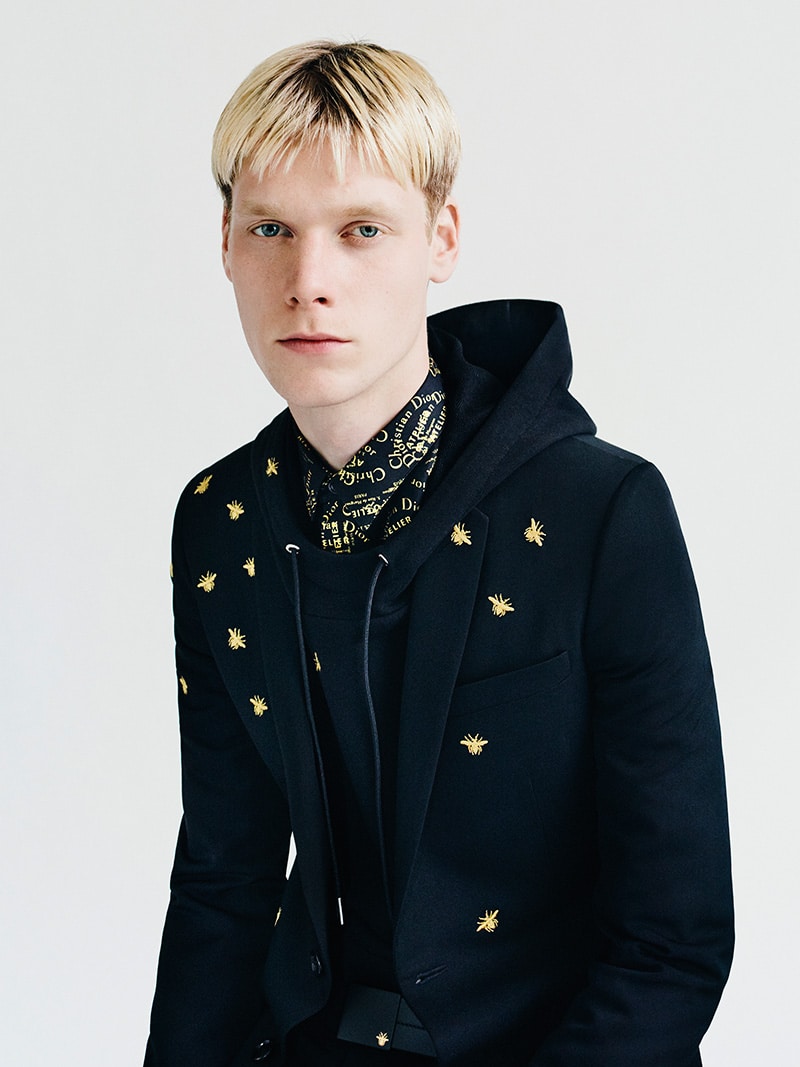 Precious golden details feature on a selection of Dior Homme mainstays for a capsule collection based around the Fall/Winter 2018 collection created by Kris Van Assche.
The "Christian Dior Atelier, 3 rue de Marignan" signature becomes a gold logo on the back of a t-shirt or sweatshirt, or a vibrant all-over print on a shirt or leather derby shoes. A gold version of the iconic Dior Homme bee lands on the collar of a t-shirt, a jacket or the pocket of black jeans, but also on small leather goods and shoes.
The GOLD capsule collection is now available at selected stores.