Last July 16th, Refraction launched a new model for music and arts festivals in a socially distanced world. The two-week program of DJ sets, video exhibitions, installations and audiovisual performances from contemporary artists across sound, fashion, visual and digital art will take place entirely online, running nightly from July 16th through 31st. Last week a series of interstitial videos created by A$AP Rocky & Young Thug collaborator Robert Gallardo and a showcase from face filter/digital effects artists curated by Elissa Sing along with two art opening were revealed. We spoke with Wade Wallerstein one of the Refraction Festival curators about the state of digital anthropology, the state of museological spaces, and preservation of digital art.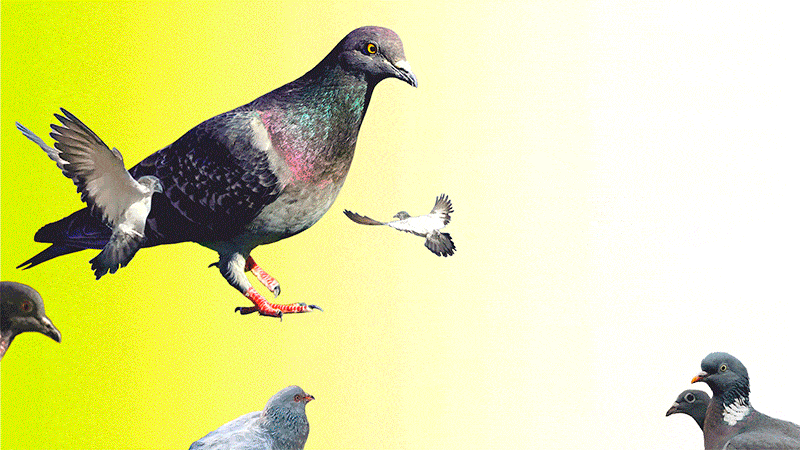 Andres Manniste
Wade, for those who never heard of it – what is Well Now WTF?
Well Now WTF? is an online exhibition of GIF and video work that was curated by myself, Lorna Mills, Faith Holland, and designed and installed by Kelani Nichole. We wanted to create something that helped to organize and center a wide spread of digital artists working across platforms, subject matter, and time zones in the face of social isolationism. What resulted is a massive collection of work, which we put together in an online show. More than just a presentation of what we think is awesome and meaningful work, this show is collective reasoning with the phenomenology of pandemic life. Rather than trying to philosophize or provide some sort of solution to the crisis, WNWTF instead aims to simply provide space for feeling. The show is not meant to be pondered loftily but rather felt deeply as a rich emotionally affective experience. There is a little bit of everything in this show, and definitely something for everyone to connect with and enjoy. Some of the artists are famed new media artists with years of experience under their belts, and others are brand new artists who are carrying the legacy of net art forward for the future. We've created a number of GIF rooms where viewers can check out our curated selections of the GIFs that the artist participants created, followed by a YouTube video playlist screening section that viewers can stream directly to their TV's. We're all dealing with quarantine differently, and WNWTF presents a kaleidoscopic view of how our current situation has affected online creative communities. Most importantly, though, the website is a space to gather. We have chat rooms installed on every page of the show so that folks can be co-present and communicate with other folks who are also presently viewing the exhibition. We felt that this social function was crucial, and is the cornerstone of the entire project.
Regarding your personal approach to art, what methodology you're using to outsource visual materials?
I don't want to speak too much for my co-curators, but I do think that we all tend to rely on our digital nativity when it comes to sourcing visual materials.  We all live on the internet and inhabit a variety of digital spaces. The practice of surfing the web–a natural, instinctive, and almost passive action at this point–takes a central role I think in how we conceive of our work and also how we construct it. We troll the web, obsessively hoarding bits of digital detritus from deep dark corners of the internet. I think we all have pretty hefty files on our computer, archives if you will, of all of the bits and bobs that we've accumulated over the years. These materials – gifs, screenshots, clips, rips, recordings, snippets of text – inspire and become a part of what we create. We're very attentive to network flows, and anything that passes across the screen could potentially become a part of our work. I think that in a lot of ways, WNWTF represents this practice.As an art curator, what is your forecast in regards to the evolution of the museological spaces in the coming years?
I think that the days of the physical installation taking precedence are over. No longer is it acceptable for a public art space to not present their work online. I think that institutions are realizing how powerful virtualized art experiences can be and that providing online access provides an entry point for an exponentially larger group of people. This is a public service, something that all spaces should be doing—for a variety of obvious reasons, it's not possible for everyone to go and visit an exhibition in person. I think that online art experiences help to democratize the playing field and allow folks who are normally excluded from participating in these spaces an opportunity to become involved. I think that museological spaces are beginning to recognize this, and I'm hopeful that the online art experience is here to stay.When you think about post-internet artists, what are current practices in regards to the preservation of art in terms of physical formats if there's any.
In technical terms, this is not my greatest area of expertise, but I'll try to answer the best that I can. From my experience, I know that archiving digital work is something that a lot of artists really struggle with. I work with Kelani Nichole at TRANSFER Gallery, and a lot of the advocacy work that we do on behalf of our artist involves educating collectors and institutions on how to collect and preserve digital work. We don't just want to sell digital art and other computational art forms, but rather find places for it the work to live and thrive in perpetuity. Right now, most artists archive their work on hard drives – the finalized files and working files living in folders, either on a physical drive or in the cloud. But this is precarious because technology is constantly updating and incompatibility issues arise regularly. Most net art from the past is currently viewed through emulated experiences, rather than native displays that rely on outmoded and unavailable tech. For artists working on the internet and using simulation software, work is often archived in the form of screenshots and video recordings (rather than running the original software used to create the simulation or loading the original HTML page that the work has been encoded on). This is an imperfect fix but is often useful (especially for artists with limited resources) to archive a version of their work. For artists whose new media work manifests in the form of physical installations and site-specific interventions, documentation becomes the archive. While a lot of folks look down on installation images as derivative and lesser than the actual work itself, the world has changed. As I mentioned in my response to the previous question, providing access to art online is essential. Documentation is a way for folks who don't have the means to visit a physical installation to experience it themselves. In this day and age, for most viewers of any particular work, their primary experience of it is online through photographs and videos. In many cases, preservation is not an act of true conservation of the work itself but rather extensive documentation of it.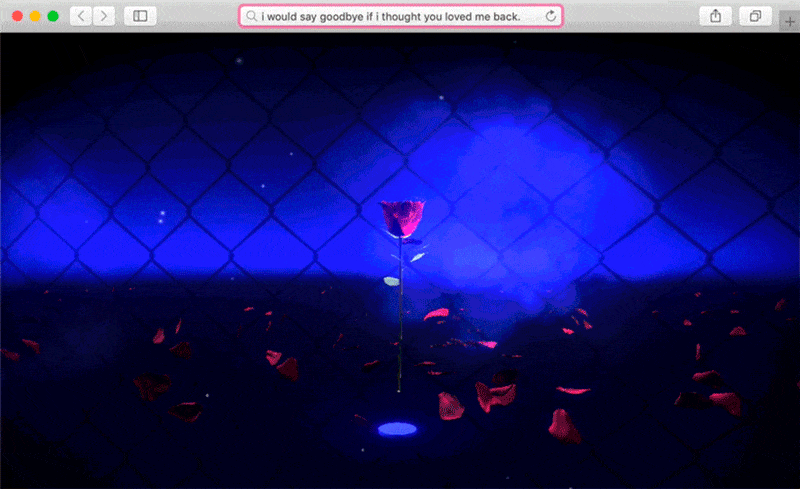 Shawné Michaelain Holloway
The showcase is centered around GIFs, how have you found the experience of curating? Will you continue to explore other mediums in the future?We decided to center the show around GIFs because we felt that GIFs are the ultimate form of communication. They comprise a visual language that is instantly understandable by anyone, anywhere in the world (for the most part). We're native to this kind of communication, and it blends seamlessly into our social lives online. We send GIFs in DM's, text messages, and comments sections. Brands advertise to us in the form of GIFs as sponsored content. In a couple of seconds and through a looping display, GIFs can communicate information extremely efficiently and effectively. And, our feelings were validated by the outpouring of support that we received for this show. Folks from all over the world have written to us and written about us, in multiple different languages, talking about how the work in the show impacted them emotionally. The fact that Well Now WTF? was able to transcend all of these different cultures and connect with viewers from all different backgrounds speaks to this expansive, communicative capacity of the medium. While we will certainly explore other mediums (recently I, personally, have been very excited by the virtual reality and immersive work being done by artists in the free-to-use and access Mozilla Hubs), I think that the GIF will always have a special place for us.