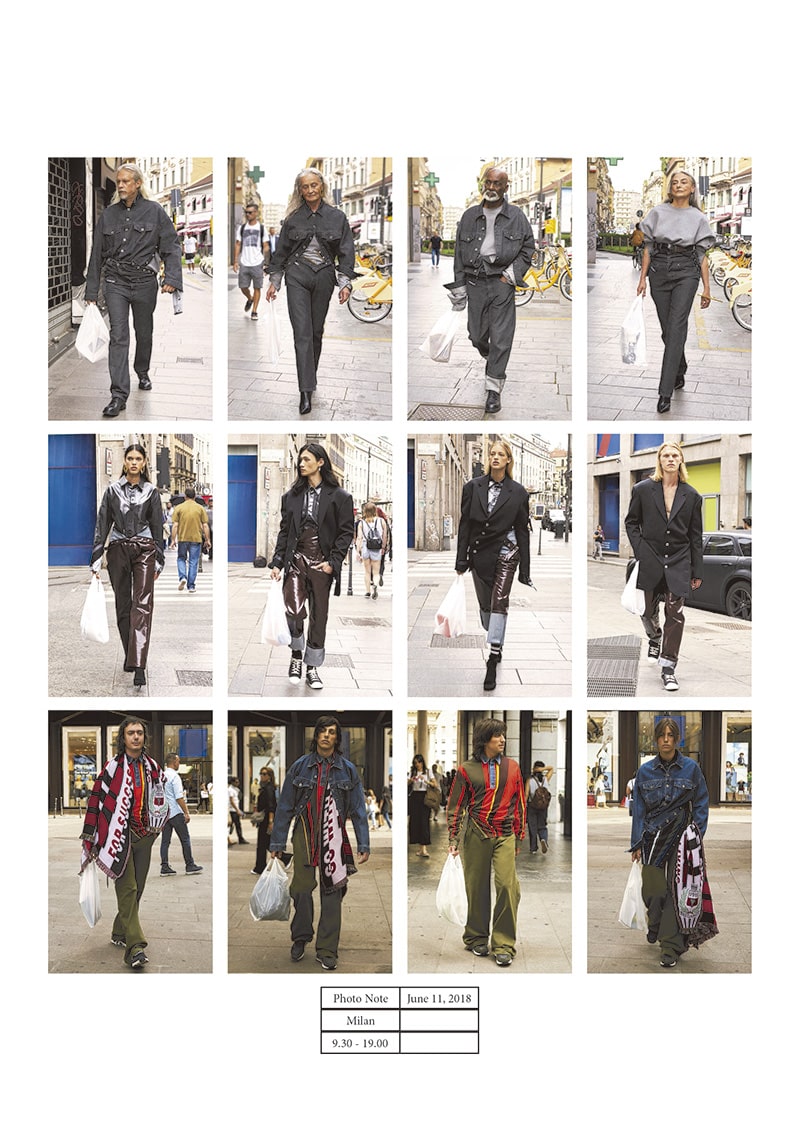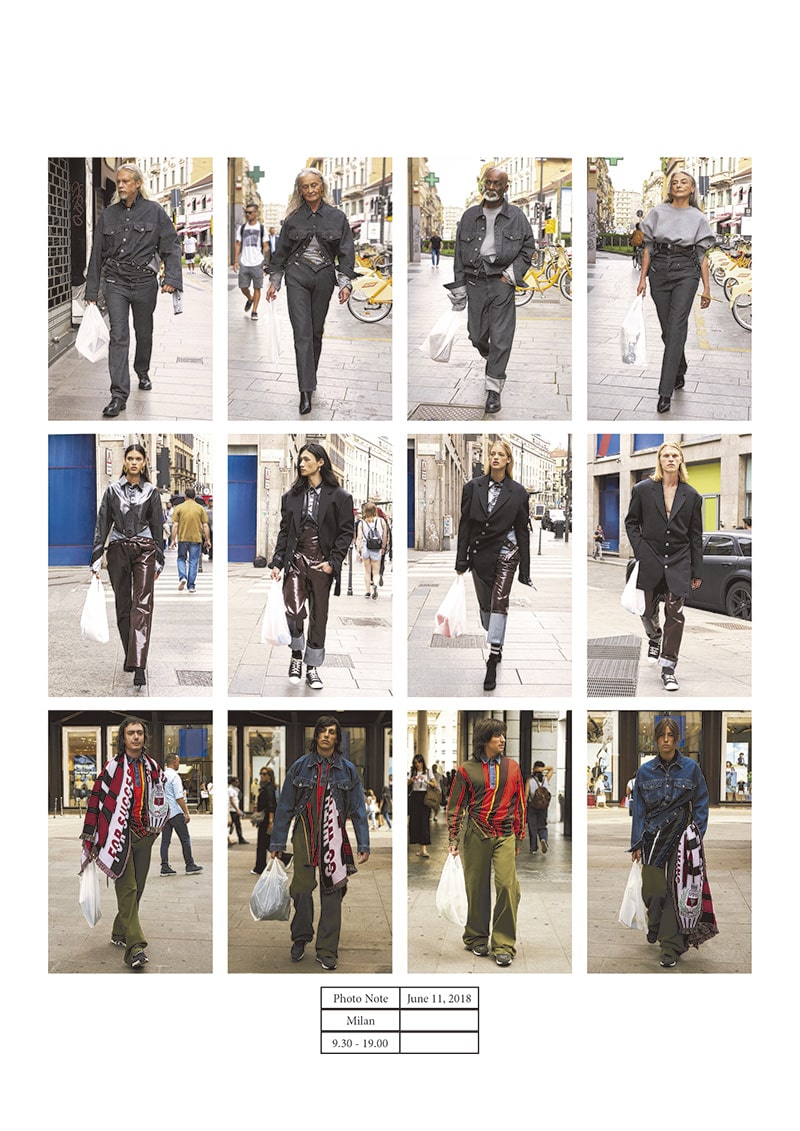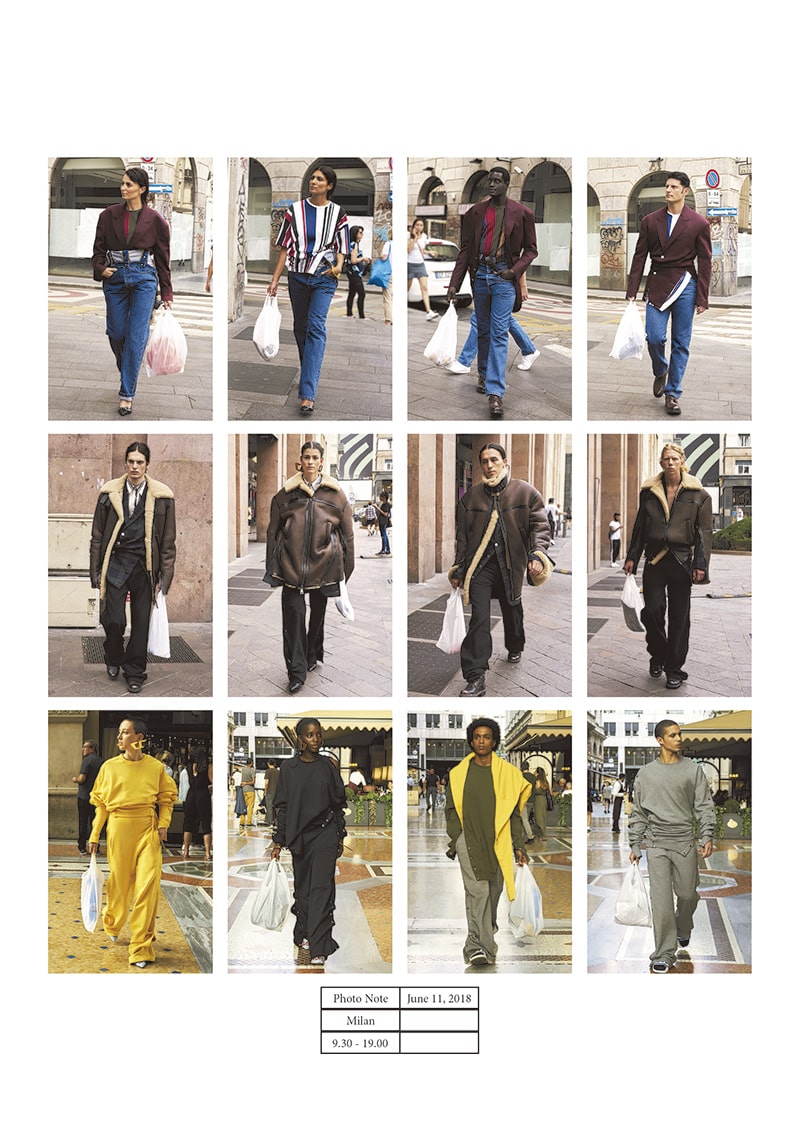 Diesel unveiled the second installment of the Red Tag Project by designer Glenn Martens (Y/Project), during Milan Fashion Week.
"This collection is based on Diesel's slogans, particularly 'Go With The Flaw.' I thought this was quite strong and recognizable," says Martens of his capsule. "You need to embrace the mistake and own it—operate each piece in your own way, to make it work for you"
The lookbook for the capsule was lensed by the conceptual artist Hans Eijkelboom, whose work is best known through his book, People of the Twenty-First Century. Eijkelboom's material is about connecting a diverse group of people through one key item, which is exactly the aim of Martens's capsule; to link varied individuals via the versatility of the garment.