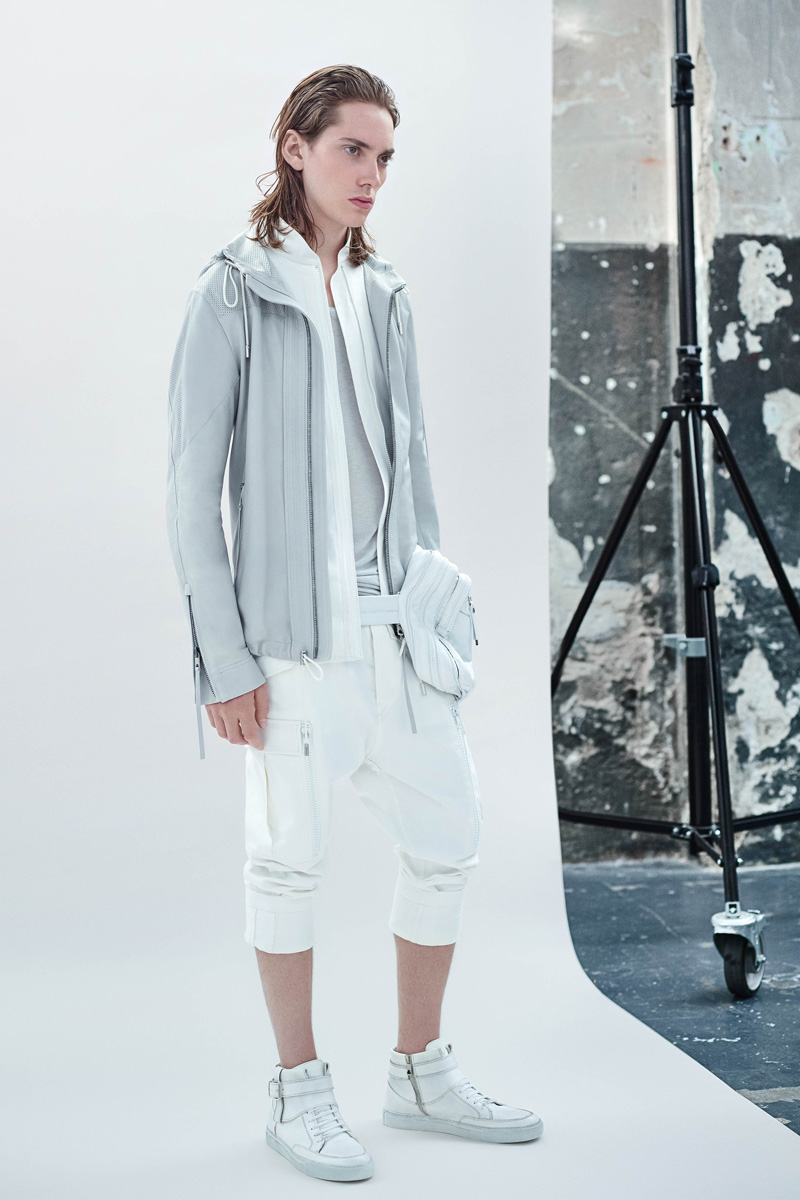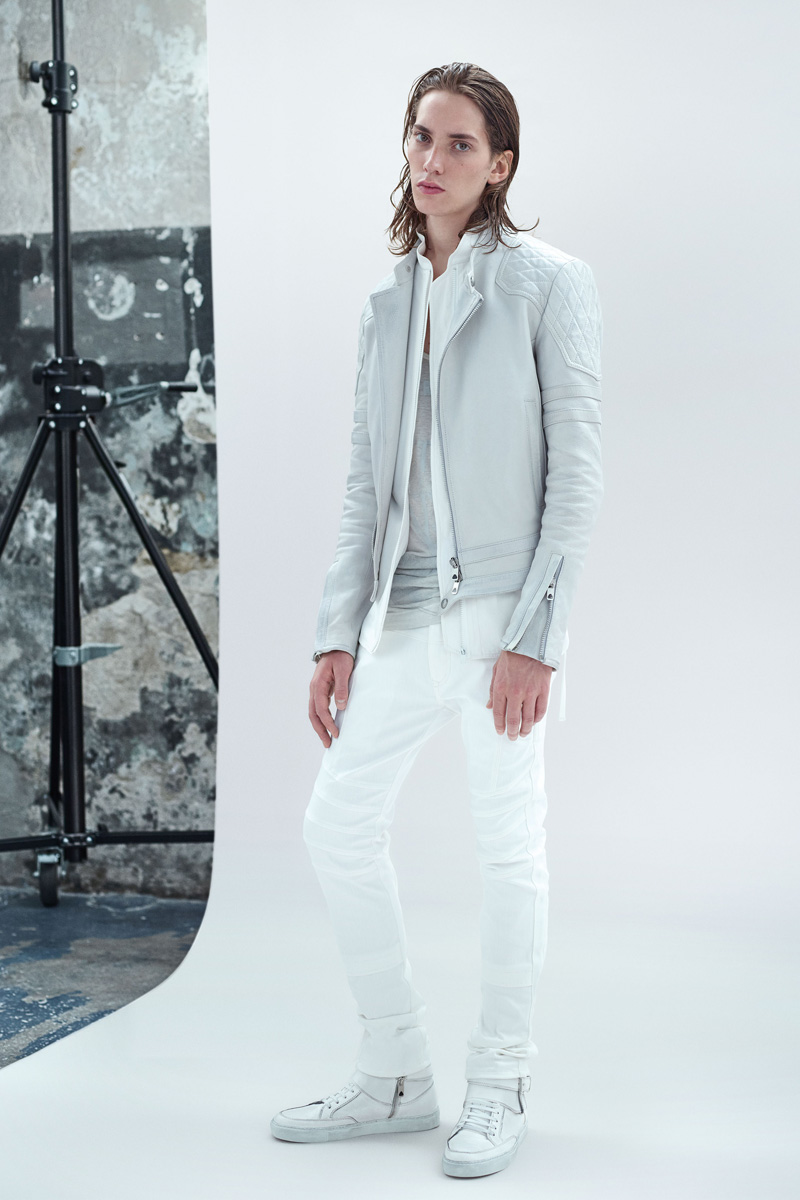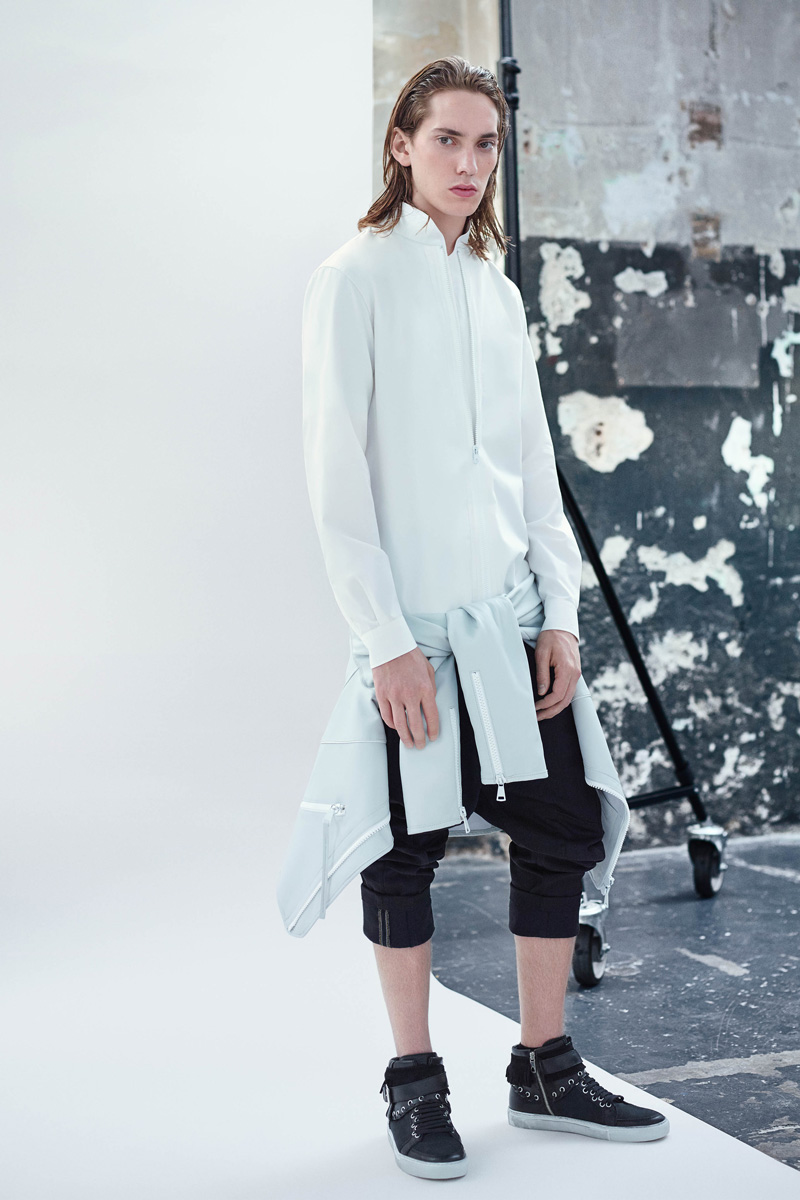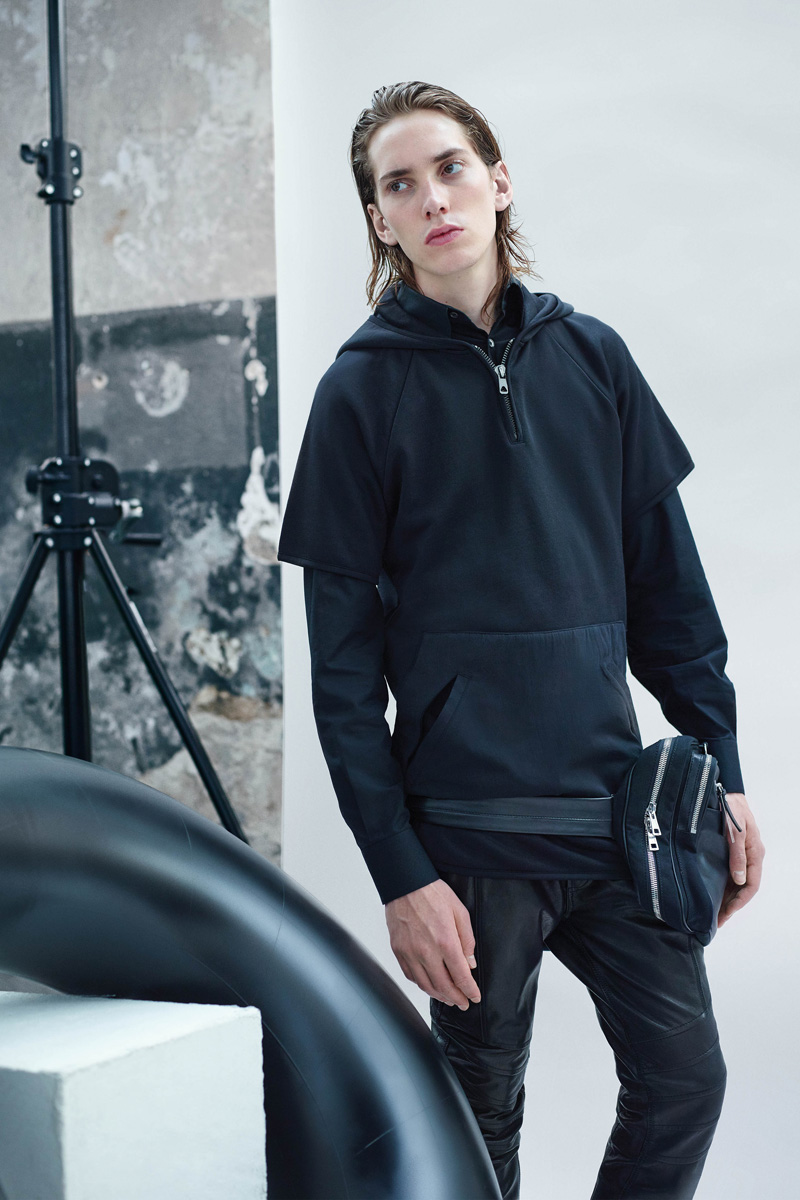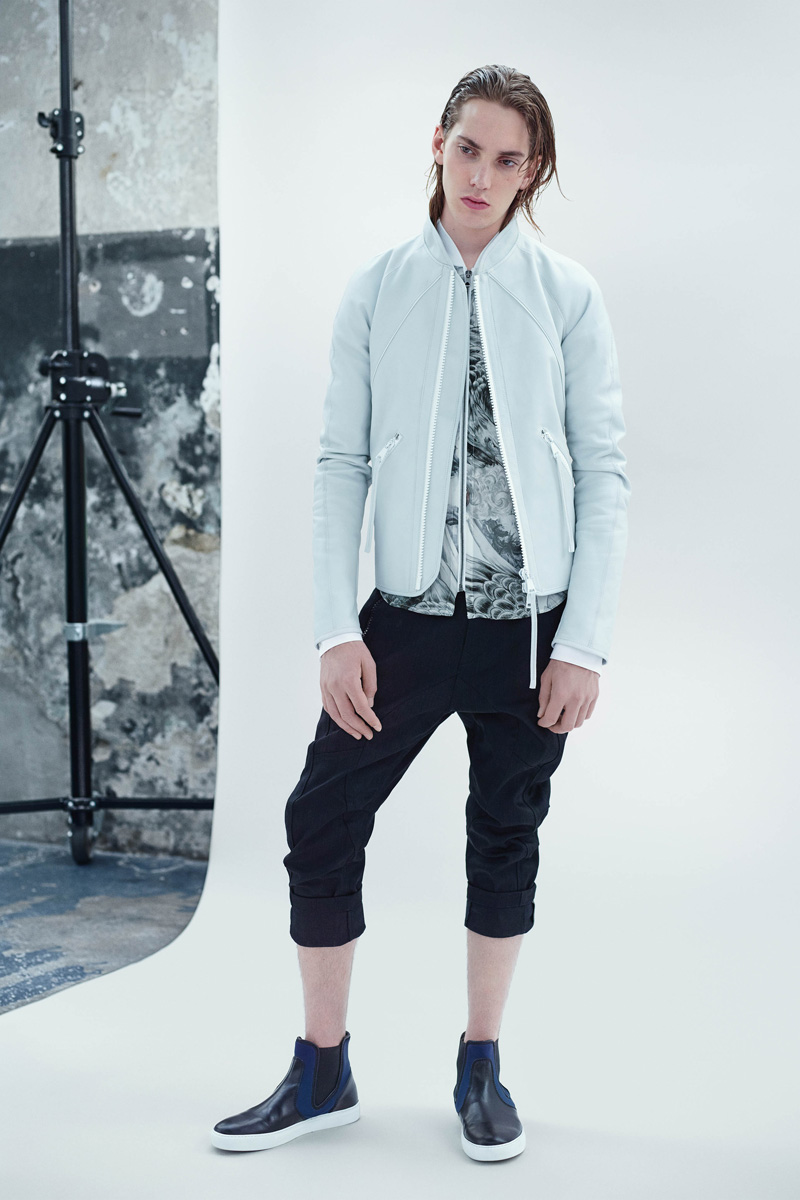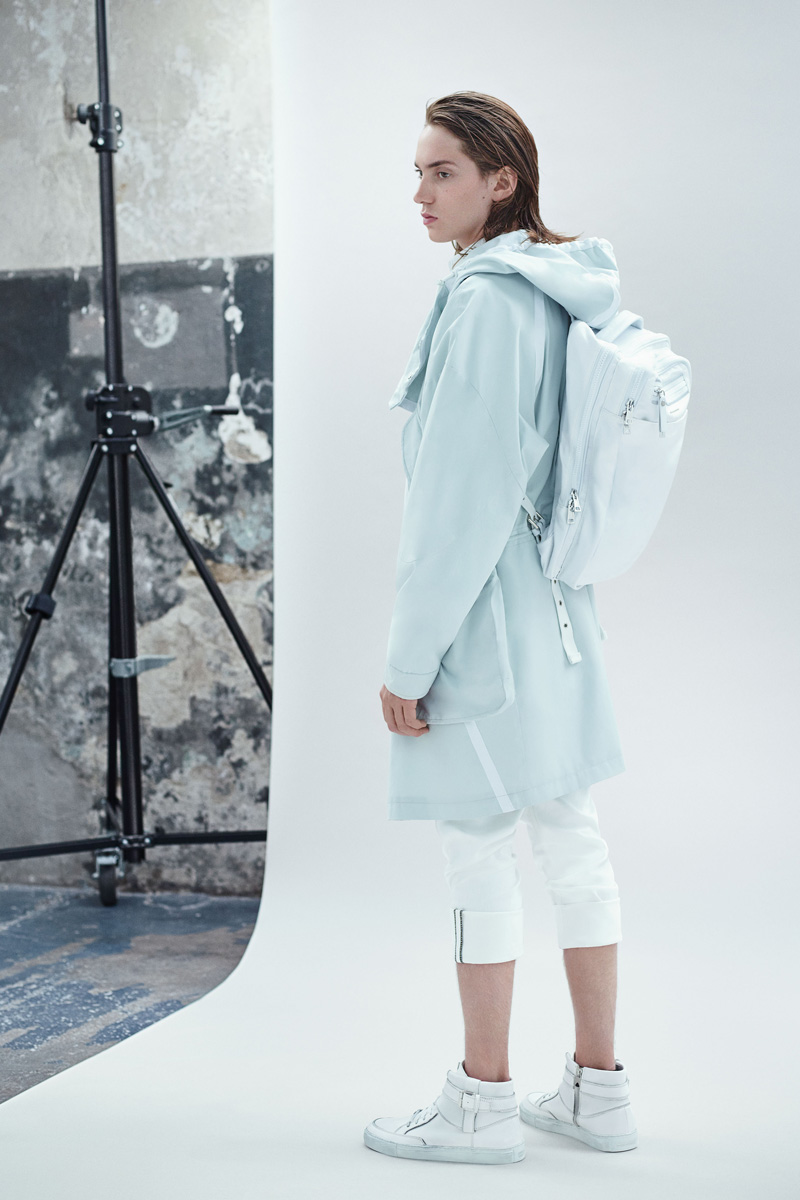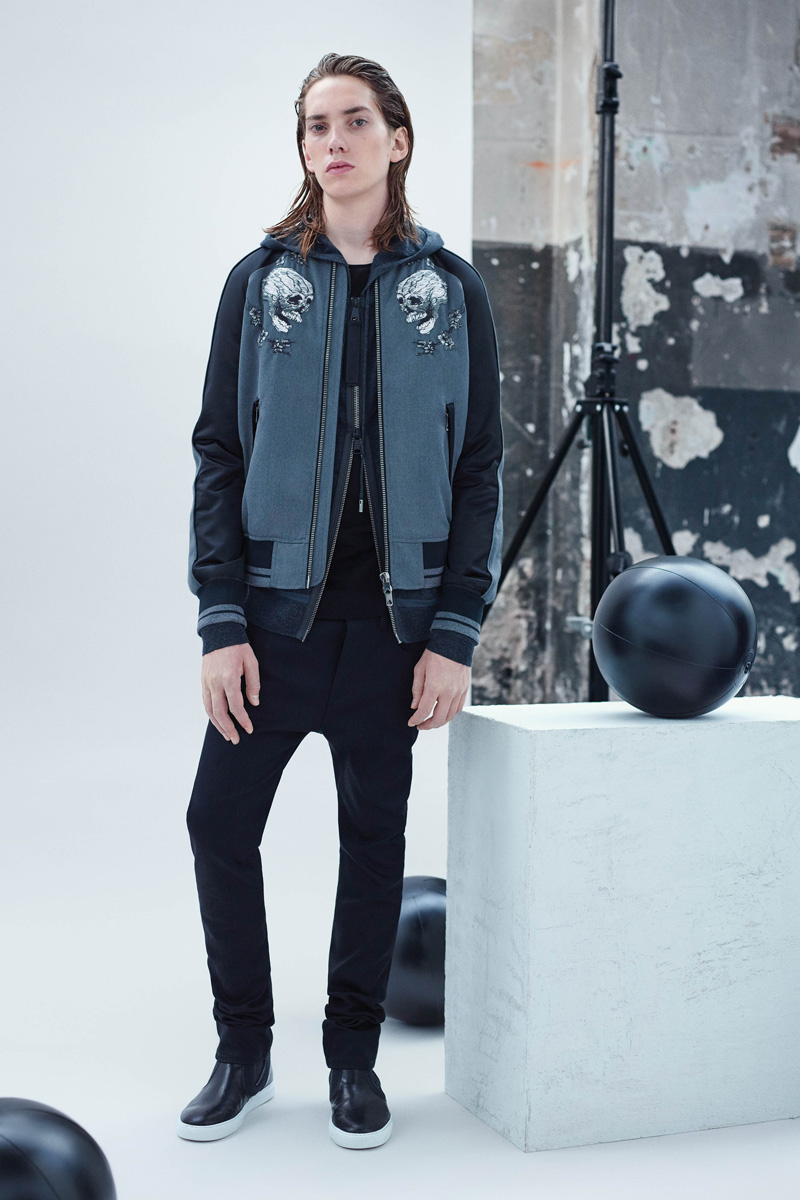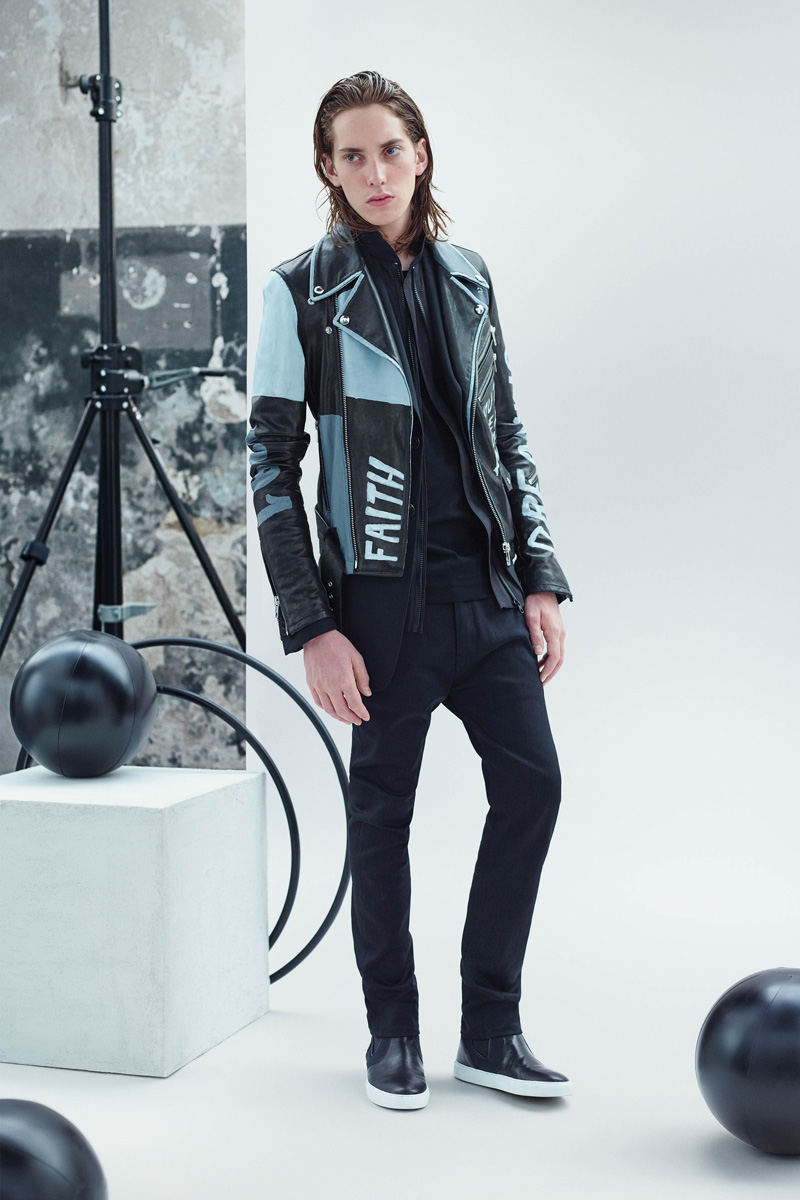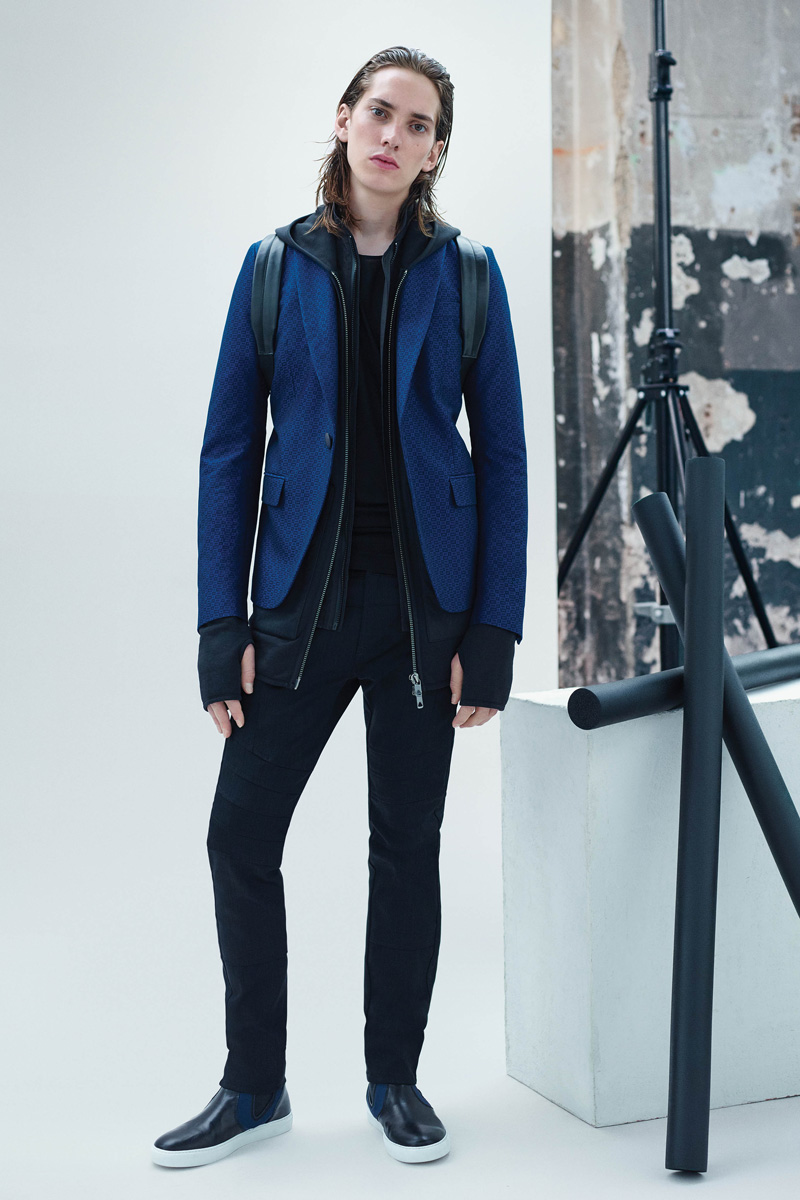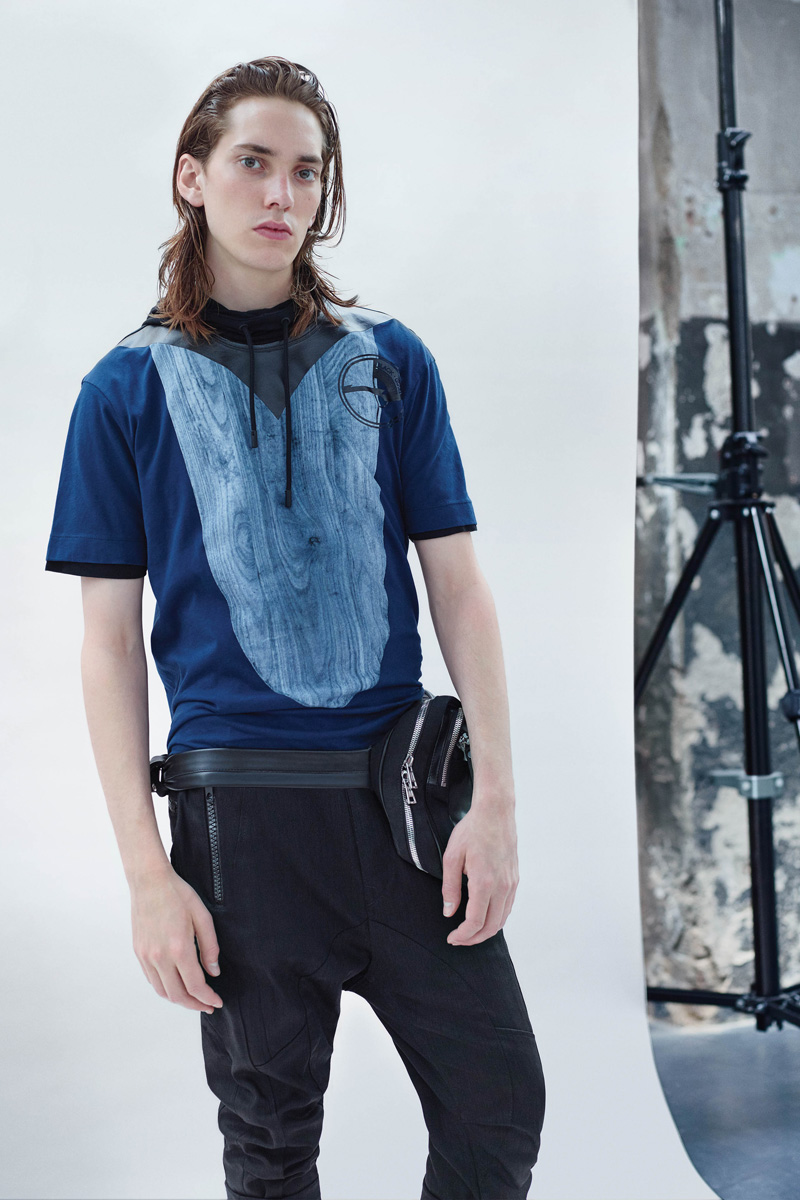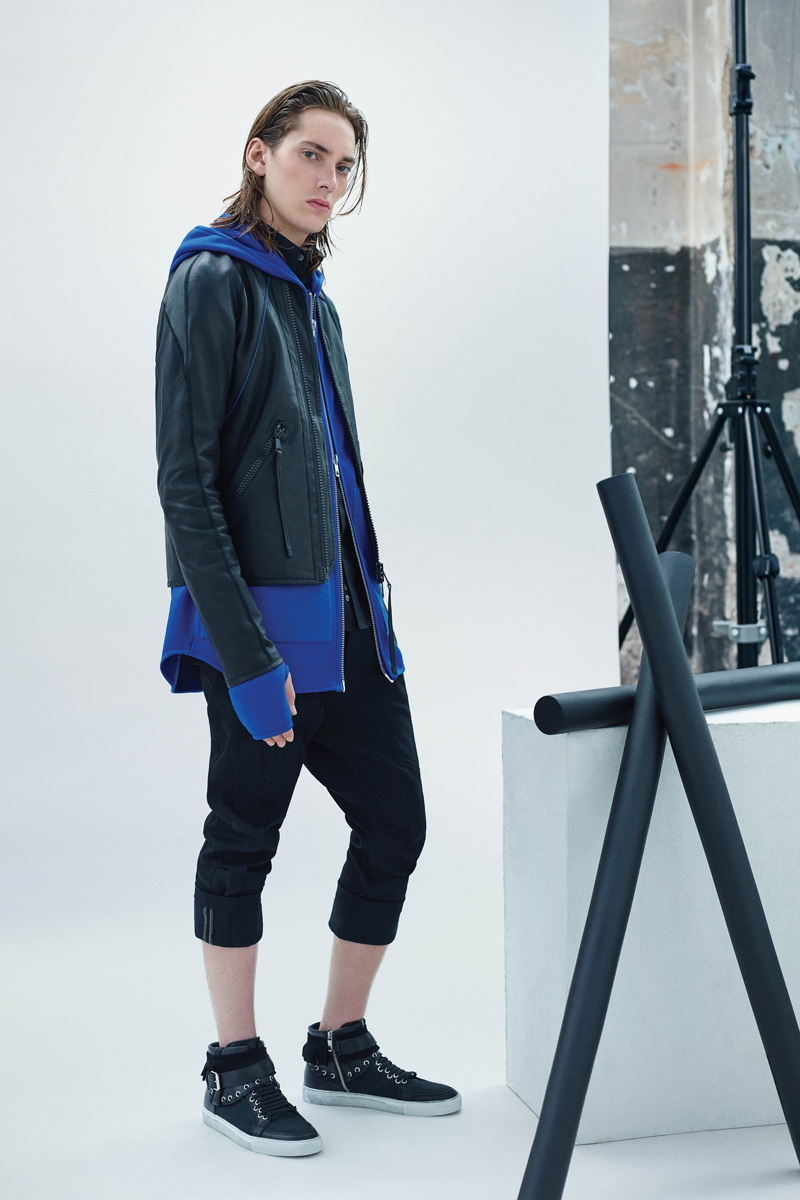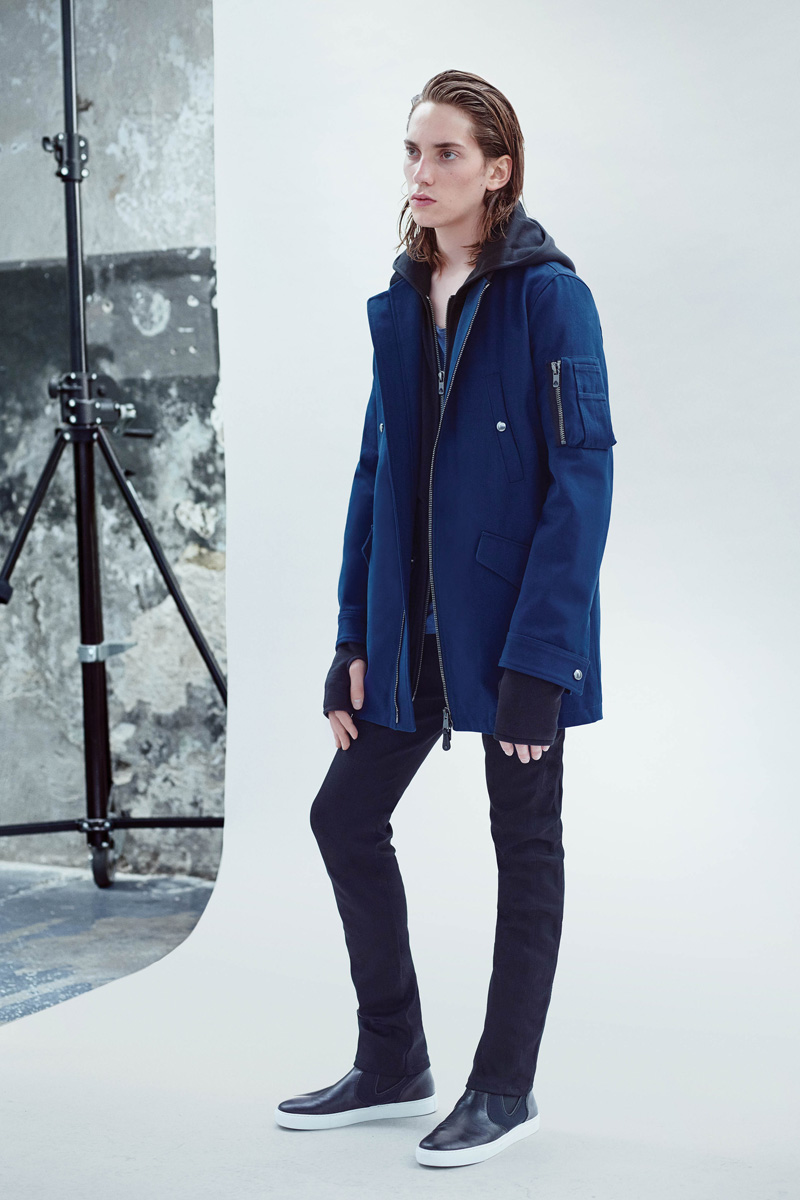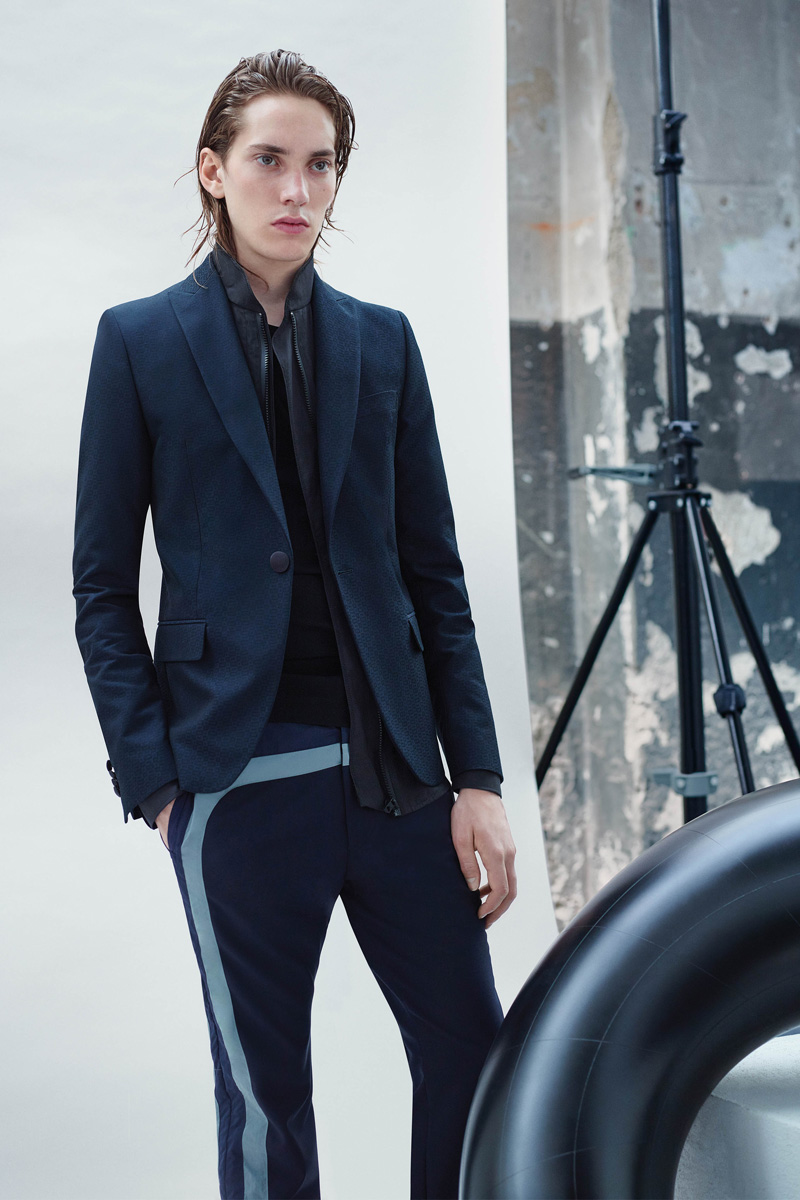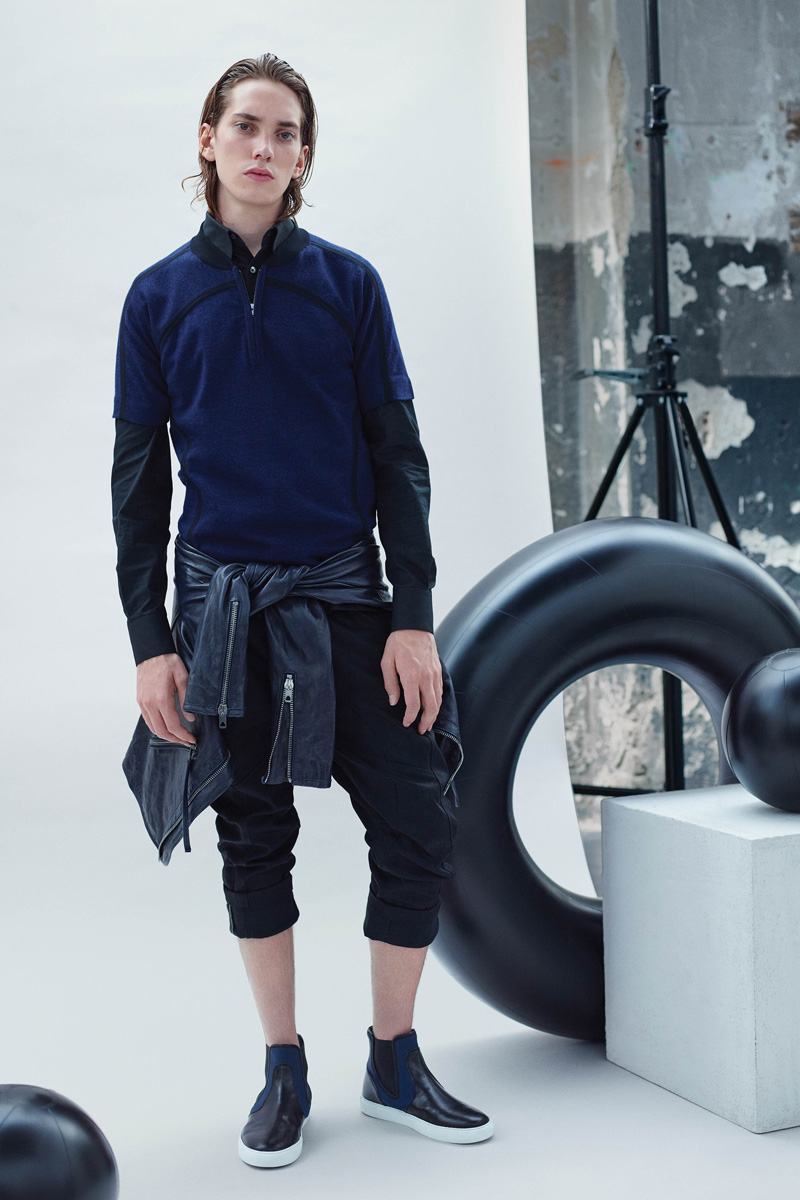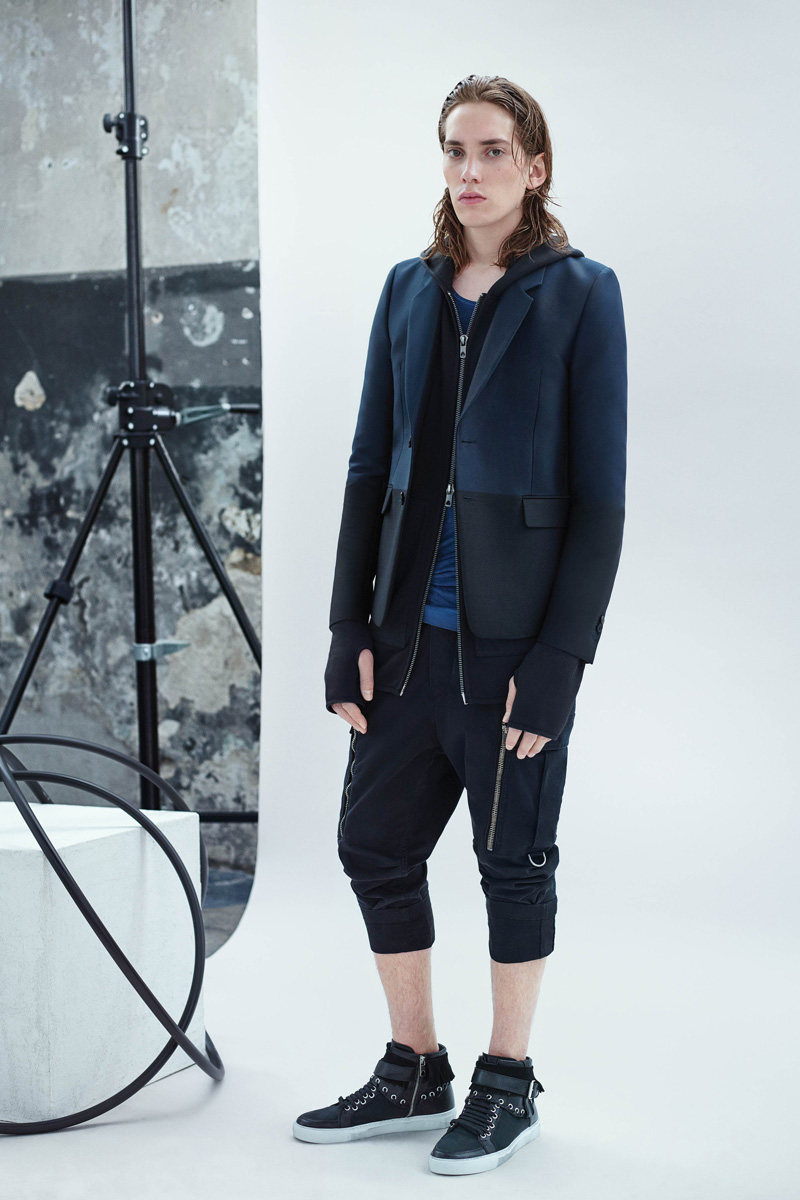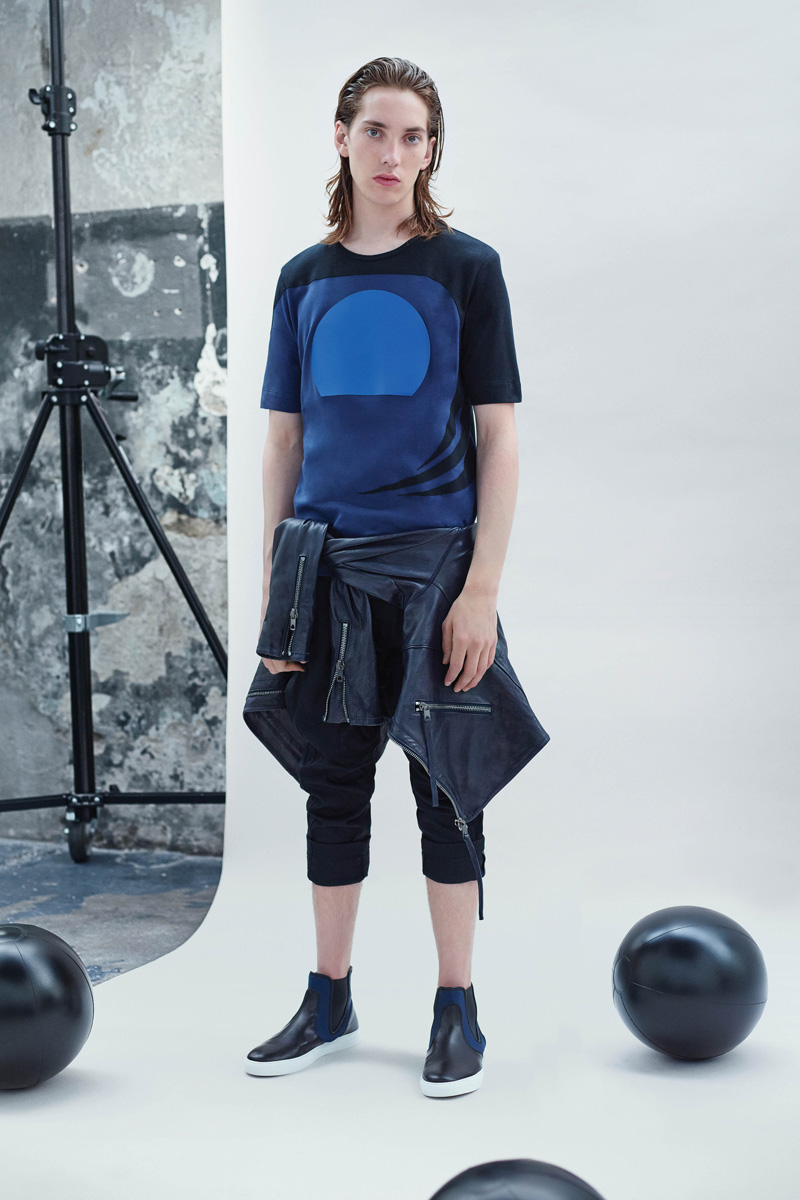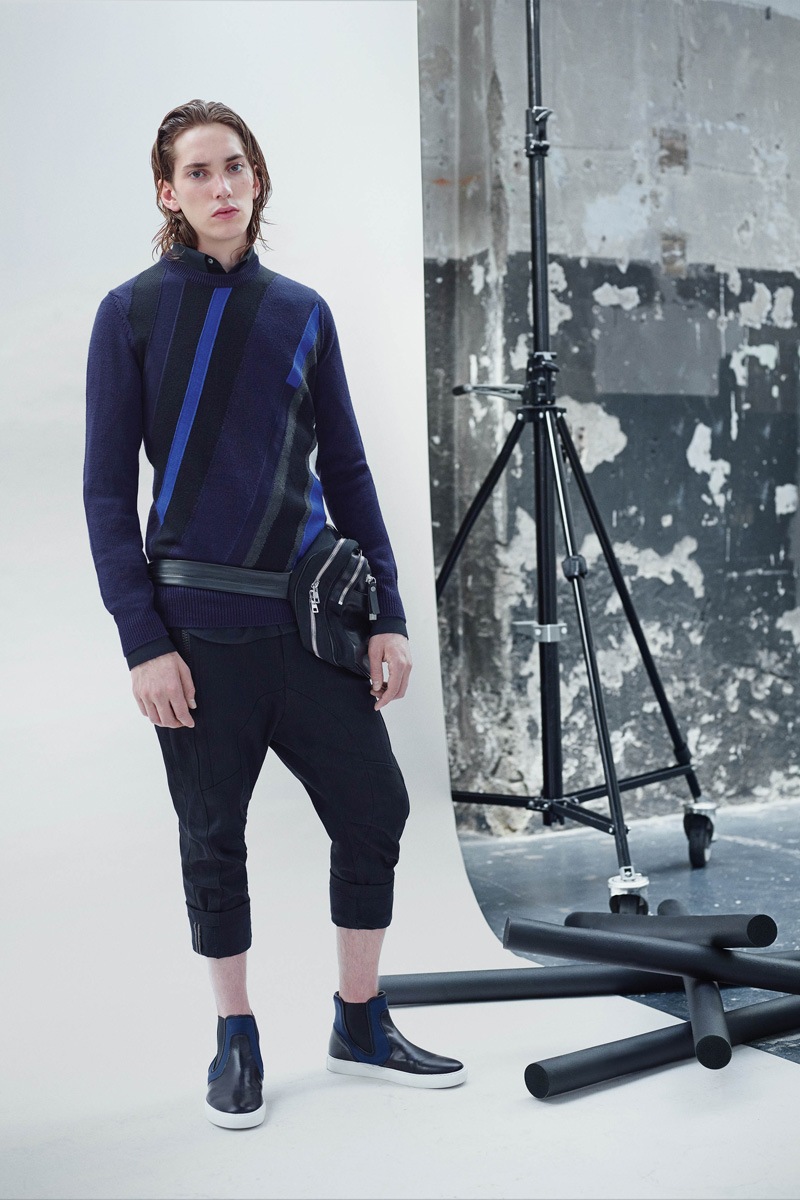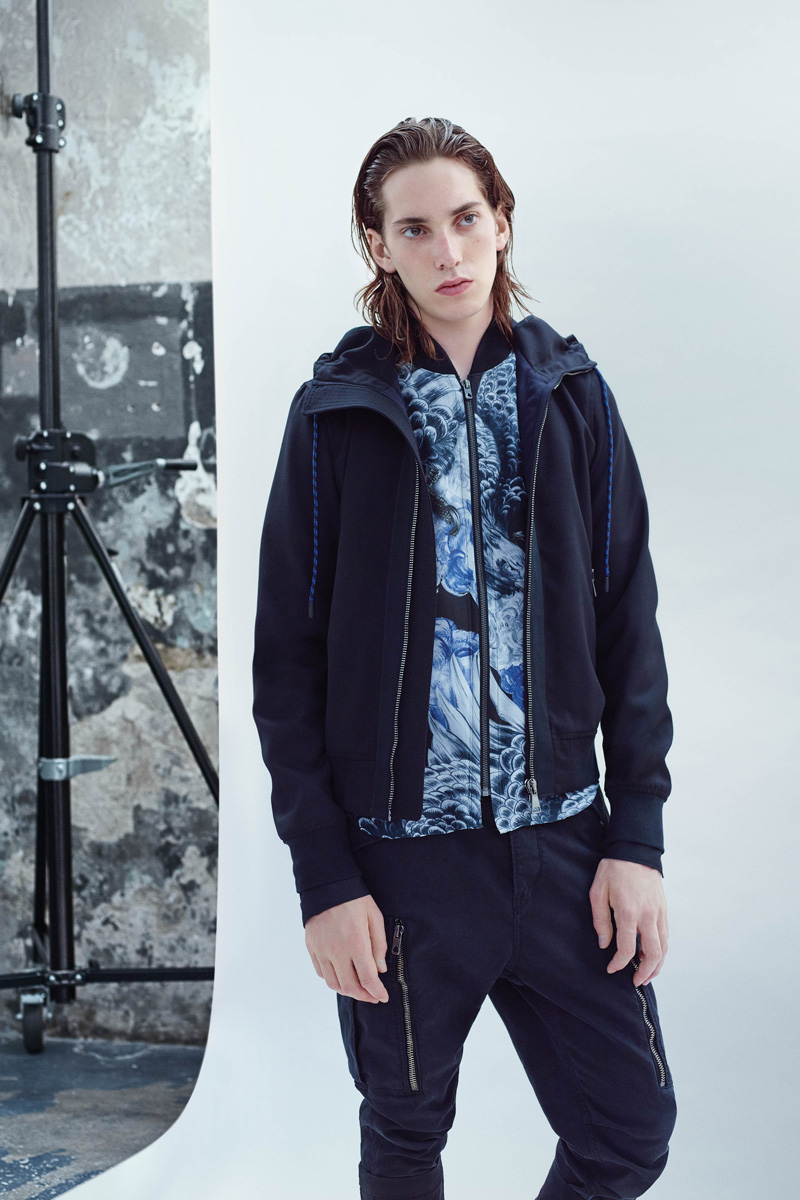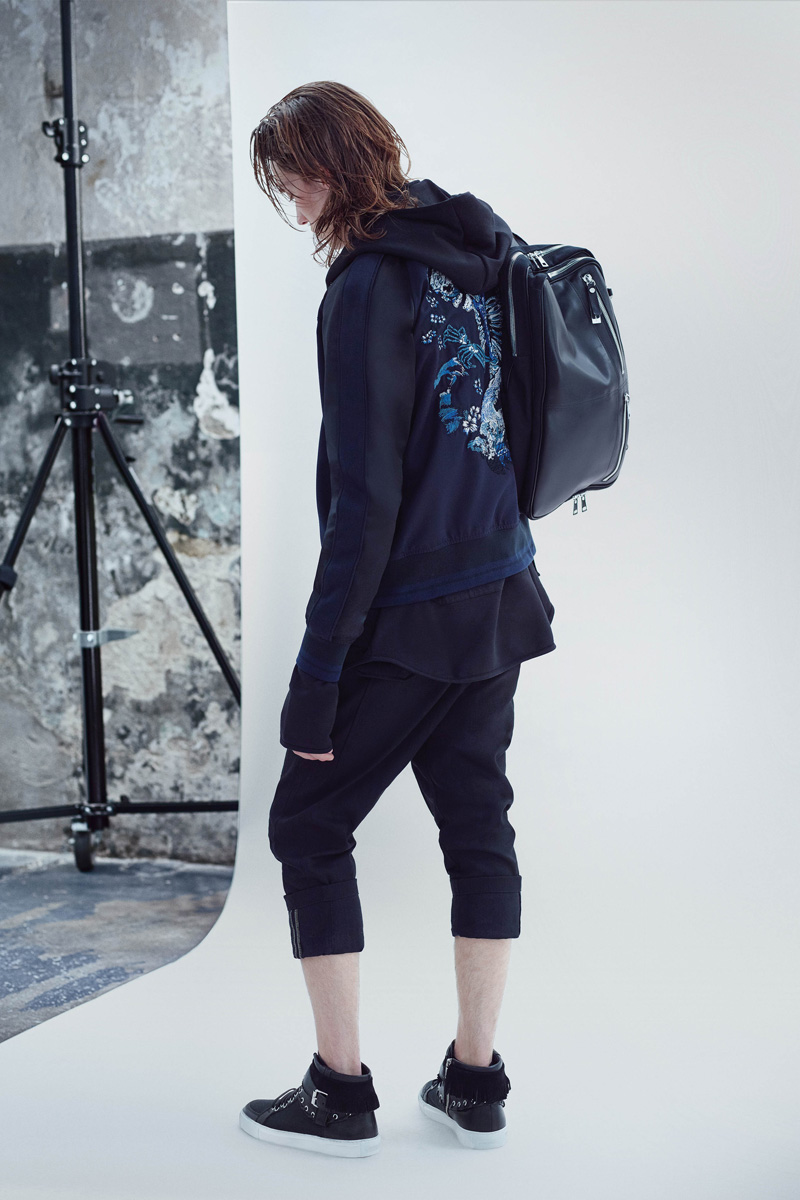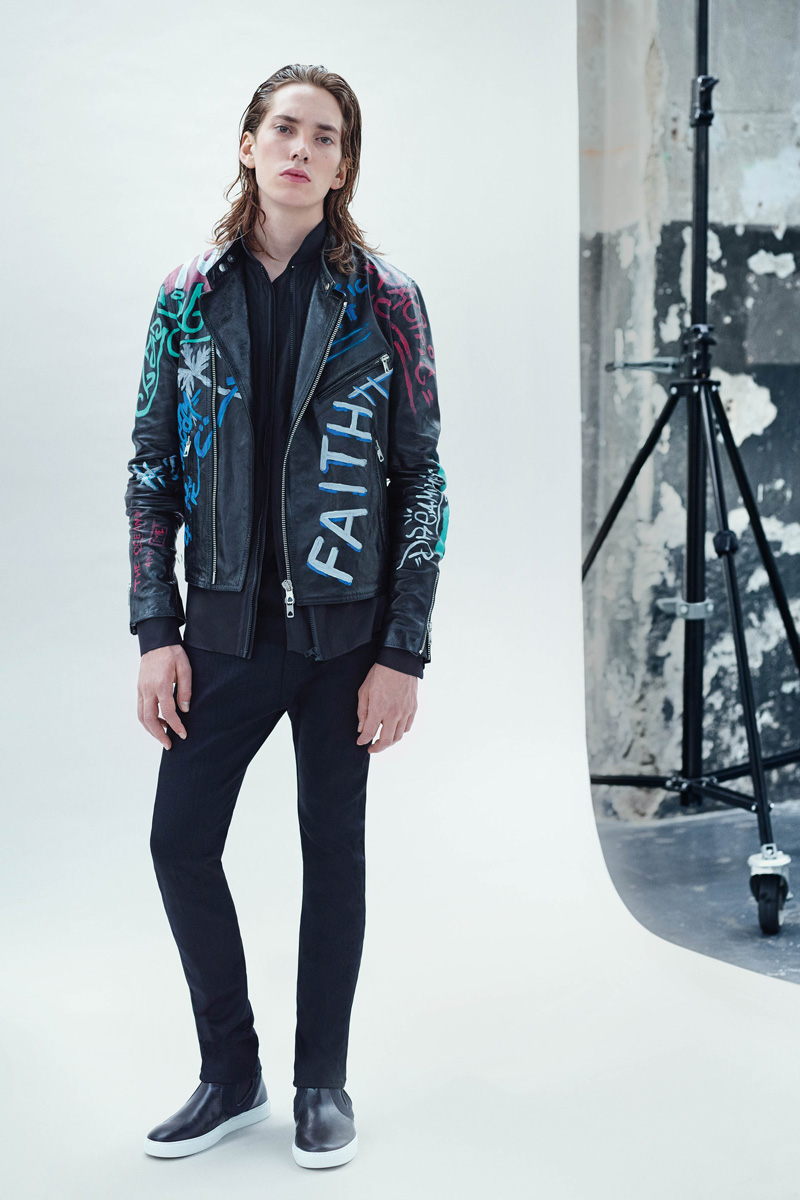 Diesel Black Gold unveiled its Pre-Spring 2016 lookbook featuring Mees Visser shot by Kevin Sinclair. For this collection creative director Andreas Melbostad took an imaginative trip to Venice Beach, Los Angeles. The neighborhood, where the most authentic Californian beach culture meets an energetic urban vibe infused with skater influences and street art references, serves as the perfect set for the contemporary label's collection.
The brand's iconic metropolitan DNA is injected with a sporty feel to conjure up a look which is cool, relaxed, breezy and easy. Exalting the mood, everything is worked in a cold color palette of black and white tones with pops of pale gray and electric blue.
Beach sport clothing, especially surf and diving gears, inspires the anatomical constructions, binded seams, zigzag, cover stitches and chunky zippers. Ergonomic details give structure to the men's neoprene-paneled jeans, while plastic zippers inject a sporty feel into poplin shirts.
Men's leather biker jackets are splashed with graffiti prints, casual bombers are embroidered with skeletons referring to iconic souvenirs jackets, while t-shirts pay homage to the Hawaiian culture with updated patterns of sunsets and palms reworked through a graphic, contemporary lens. New jean styles are introduced – men's relaxed cropped denim pants rolled-up for a sense of effortless ease. Parachute windbreakers mixing cotton and nylon, field jackets and elongated bombers are all infused with a sporty attitude, creating a captivating contrast with the tailored separates. These include jacquards, as well as cool wool blazers with piped edges and zigzag stitches echoing the athletic spirit of the collection.
Sporty backpacks and bags brushing against the hips, as well as sneakers with a strap running around the shoe and high top surfer slip-ons with grommets and fringes complete the men's look.