"Talent is cheaper than table salt. What separates the talented individual from the successful one is a lot of hard work." – Stephen King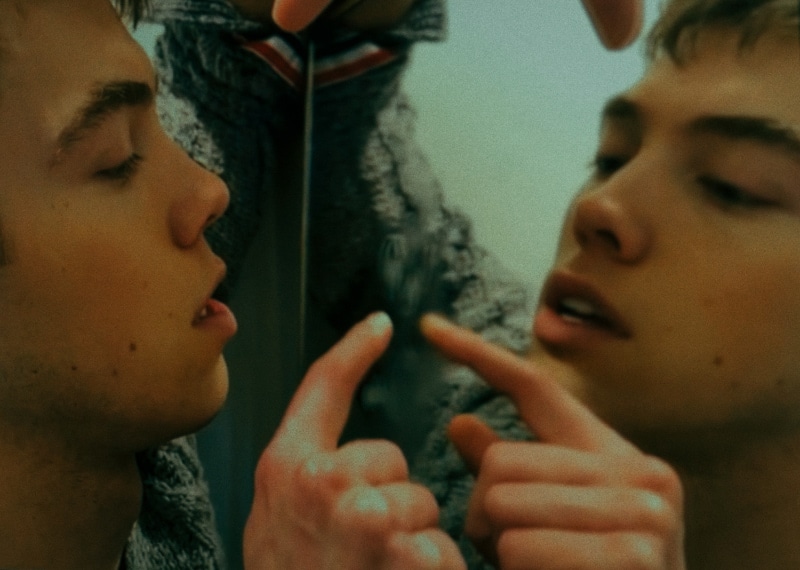 25 years old, American model and actor Derek Chadwick is talented. And he is working hard.  
Well-known to the general public for his participation in the cult series Scream Queens and Hollywood directed by Ryan Murphy, he's actually in the industry since he was 17. In fact, his first appearance was in the short film Cowboy Baby. 
Derek also loves fashion, music, and sports. We met him a couple of weeks ago for an exclusive interview: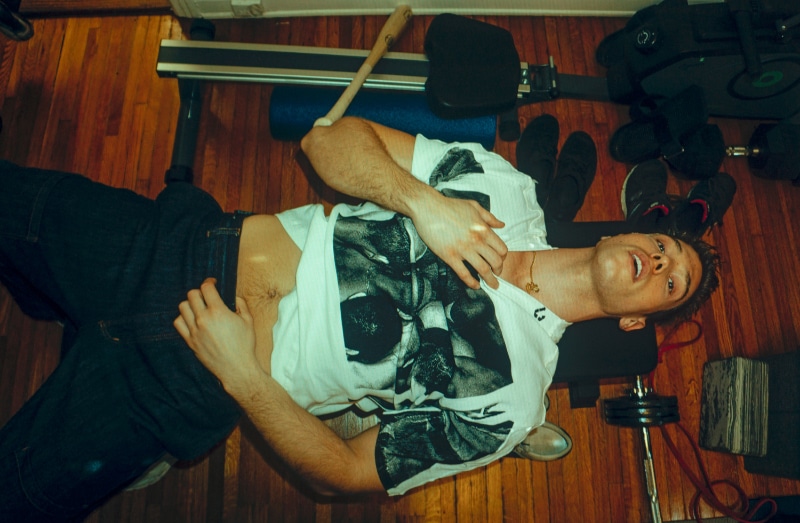 Hello Derek! Tell us about your childhood in New York.
I loved growing up on Long Island— I got to have the experience of living in a small beach town while also not being far from New York City. It's probably why I'm so obsessed with the beach ha. 
New York or LA?
Currently living in LA.
Three words to describe yourself.
Adventurous, creative, and driven.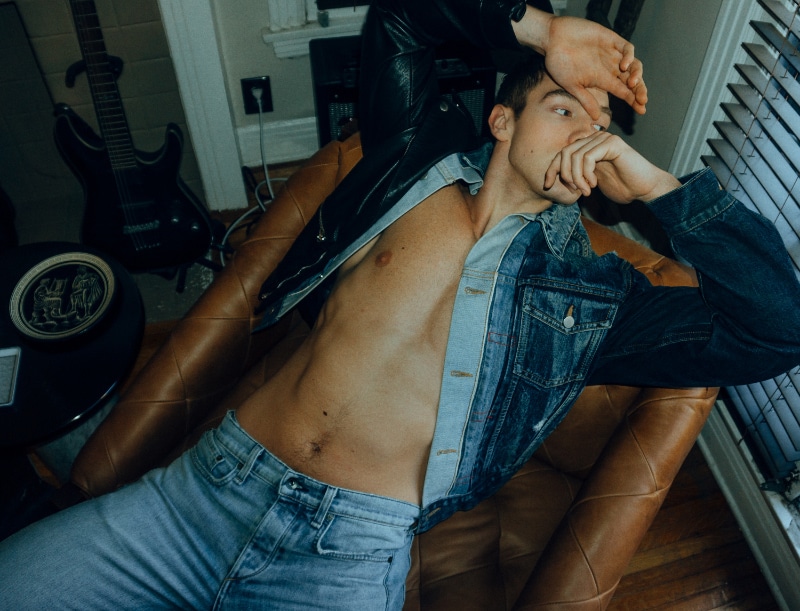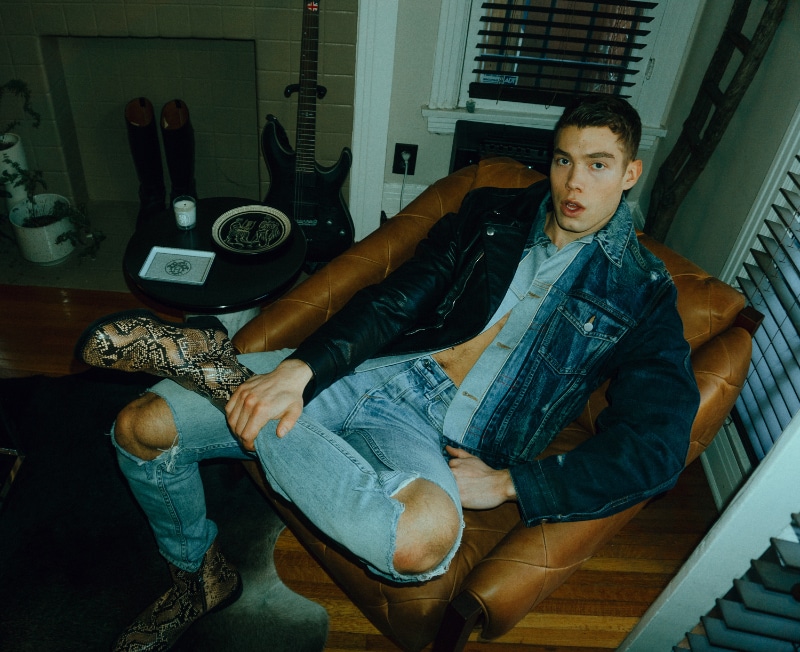 What made you fall for acting?
I started off doing some theatre shows in high school. When I got to college and started exploring more, that's when I knew I really loved acting.  
If I say Hollywood…
I would say that I loved that era in the show, the costumes, the hair, I loved it all. 
Is it true that once you come out you can only play gay roles?
Definitely not — I think more than ever it's important to amplify the voices of characters whose stories need to be told, no matter their sexuality.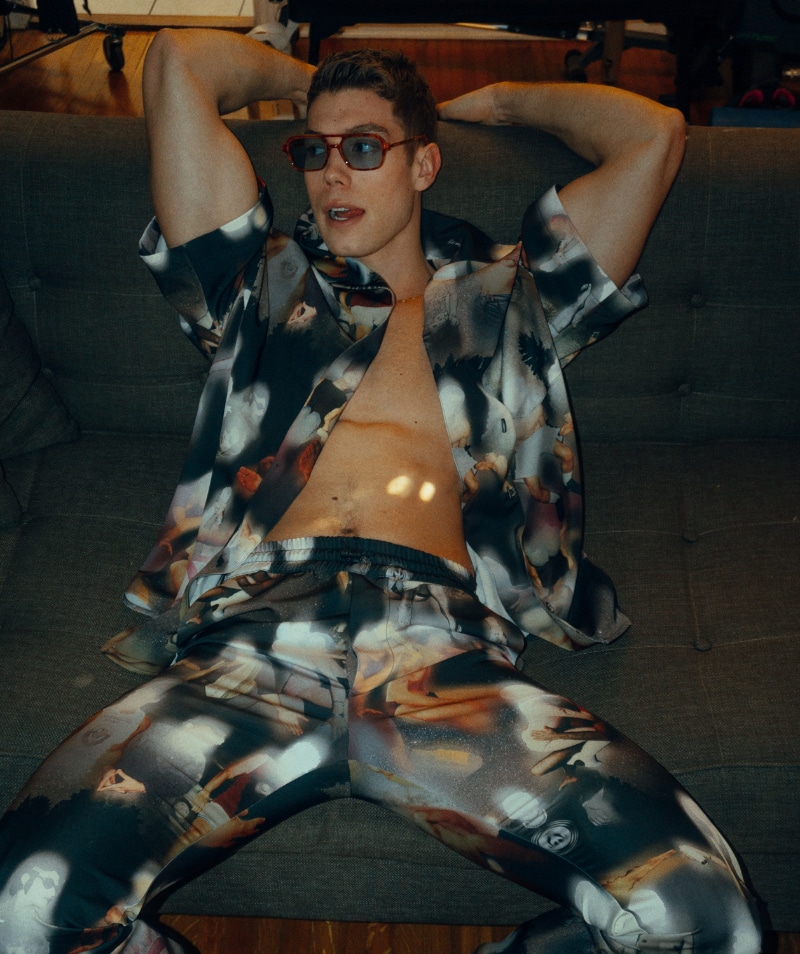 Any big screen actor you'd pick up to have dinner with?
Definitely Chris Hemsworth. I'd also love to train with him.
You're also a model. How is your relationship with fashion?
I have always loved clothes and distinctive colors. My relationship with fashion is always evolving but a go-to look of mine is a simple pair of jeans and a t-shirt. That's the fun part about modeling though, getting to wear cool layered looks.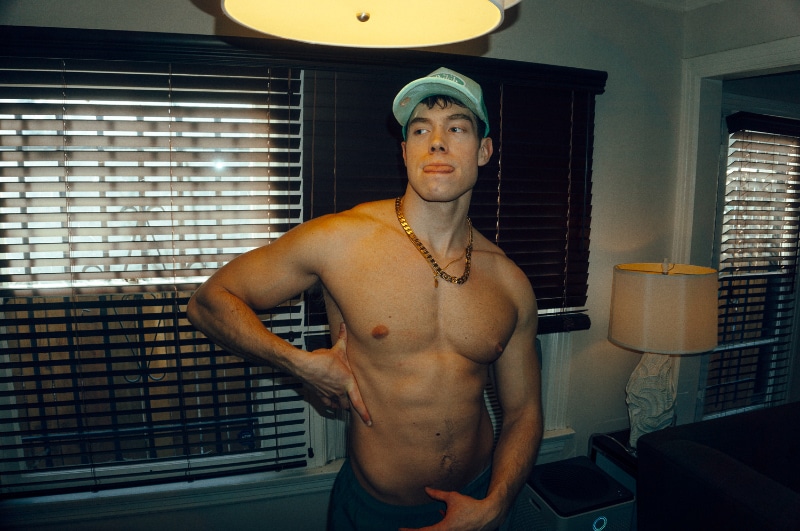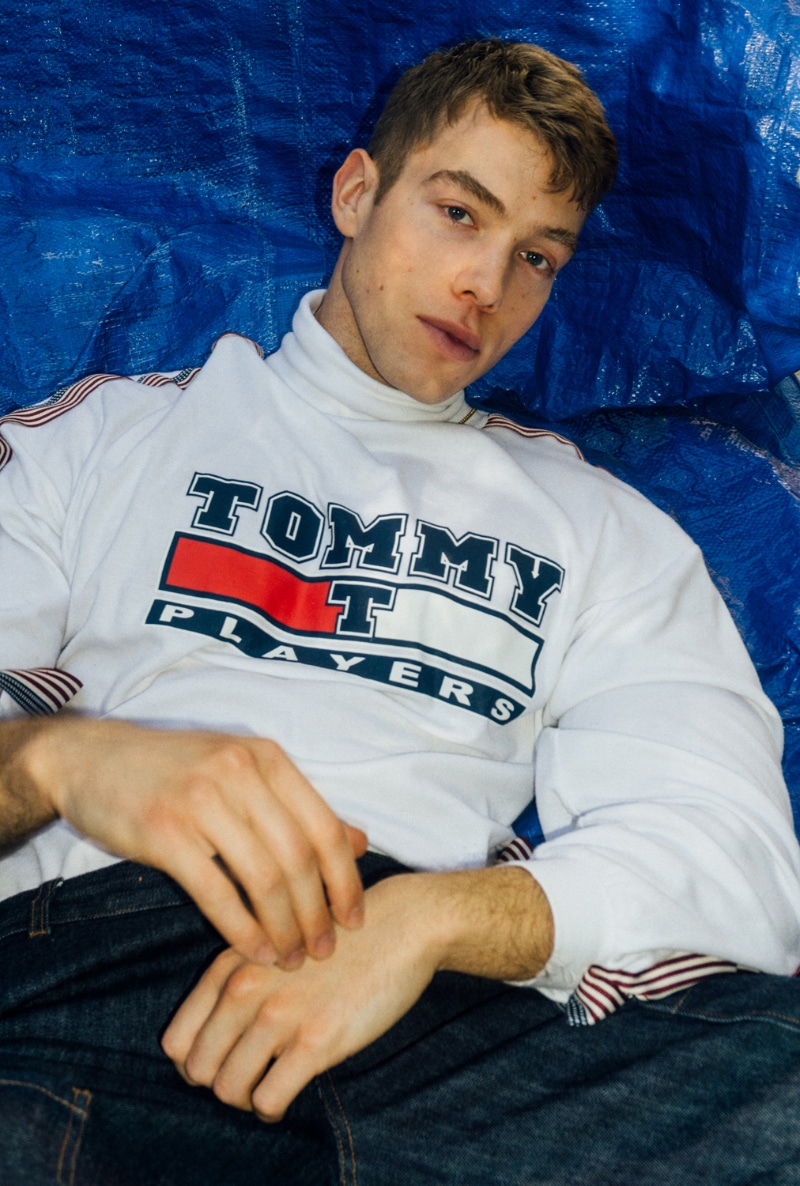 Looking back at your career, what were the hardest and happiest moments until now?
The hardest moment was taking that leap to move to LA not knowing anyone here. The happiest moment would be having the opportunity to use my creativity for all aspects of my job. 
What's next for you?
Excited to dive into more acting opportunities and continue to explore interesting characters!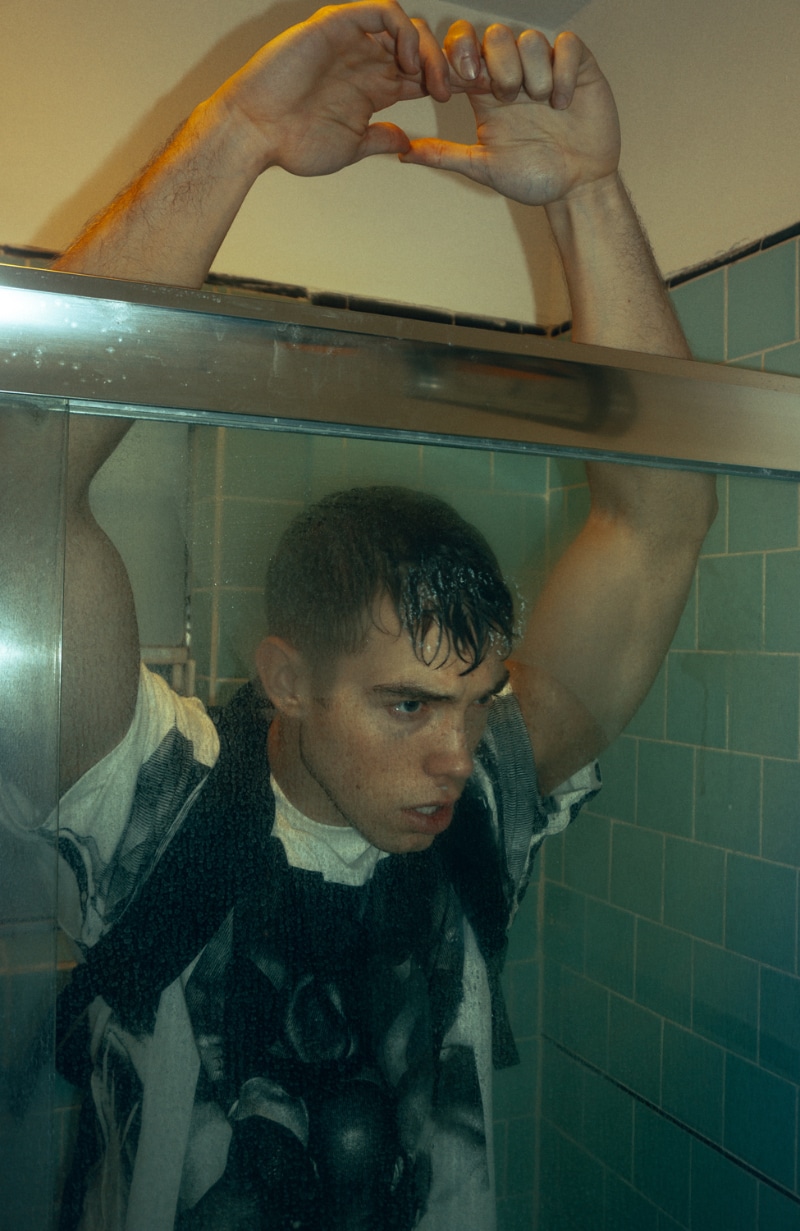 As always, our last questions… According to you, what is really Fucking Young! today?
Living in the moment! It's so easy to always be waiting for the next thing but focusing on enjoying where you're at and that experience makes it way more rewarding.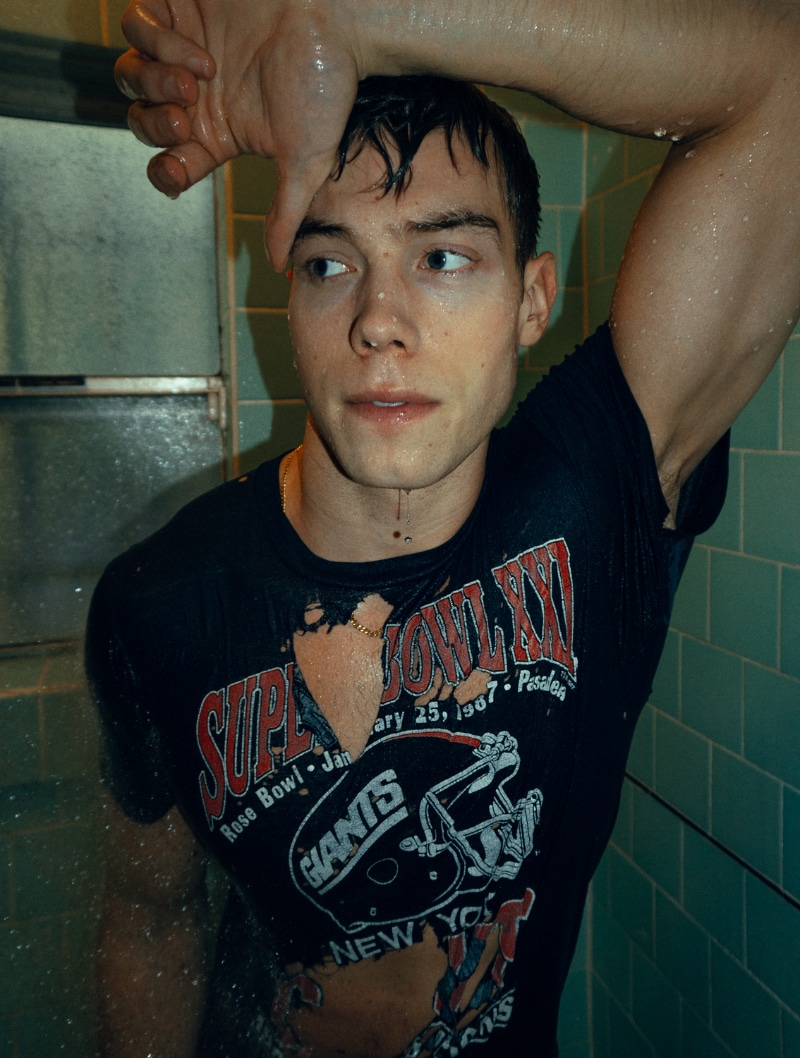 TALENT: DEREK CHADWICK @derekchadwick
PHOTOGRAPHY: JOSEPH SINCLAIR @josephsinclair & ANGEL TERRAZAS @angeltstyle
STYLING: ANGEL TERRAZAS @angeltstyle
GROOMING: MR.SARAH @mr.sarah__
BRANDS: Strike Oil, Rag and Bone, Anderson Bell, JORDANLUCA, Gentle Monster, Ambition Worldwide, Von Dutch, Nike, Bohemian Society, Death to Tennis, Thom Browne.