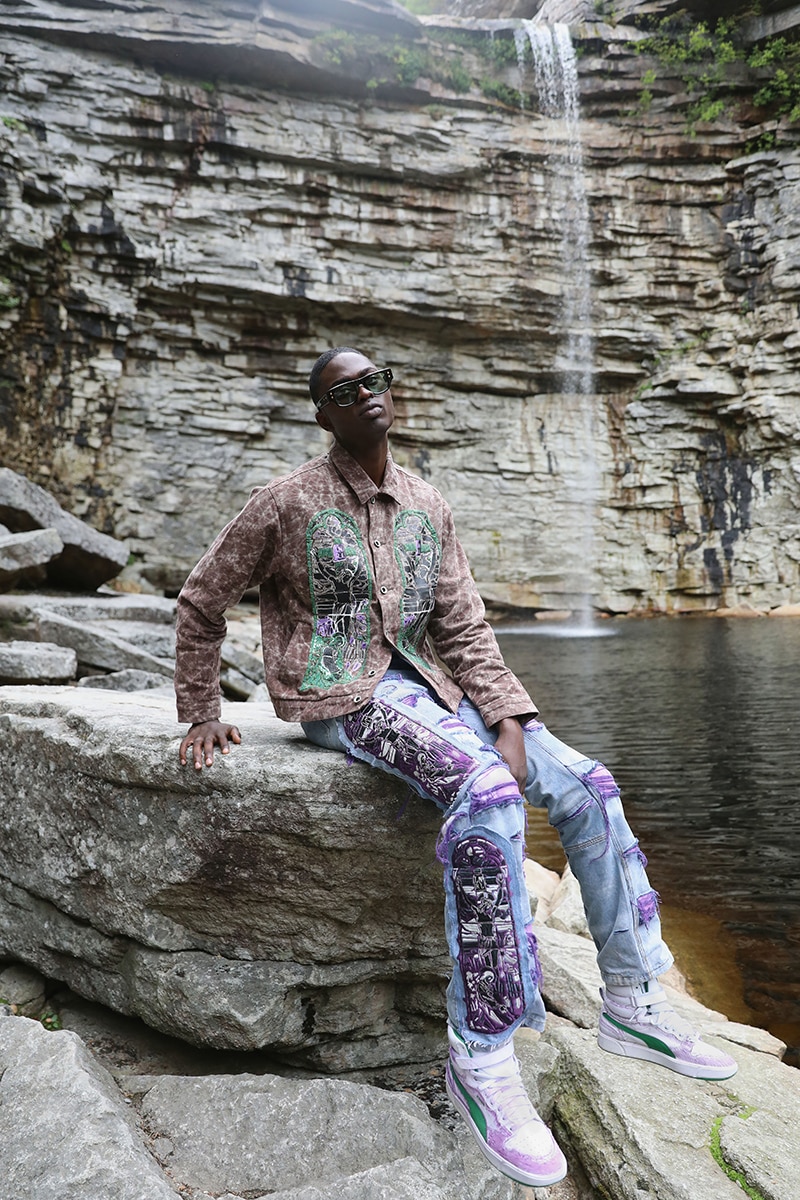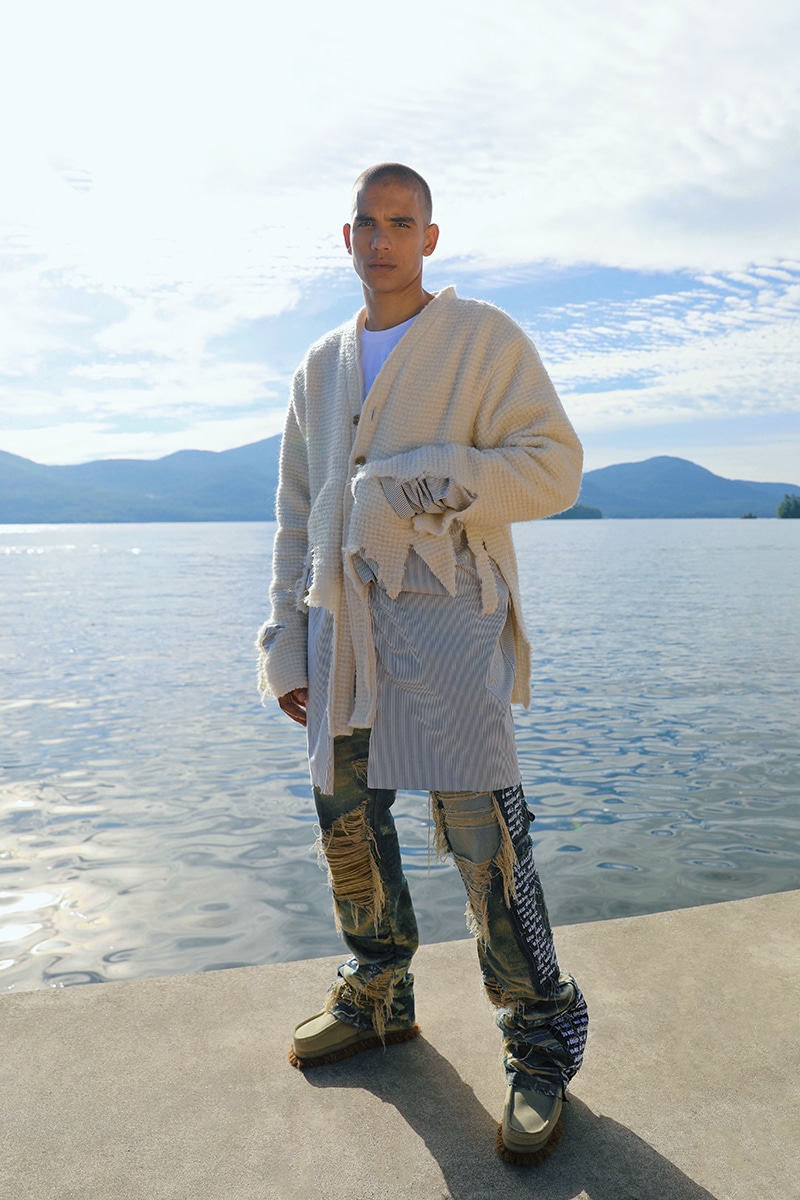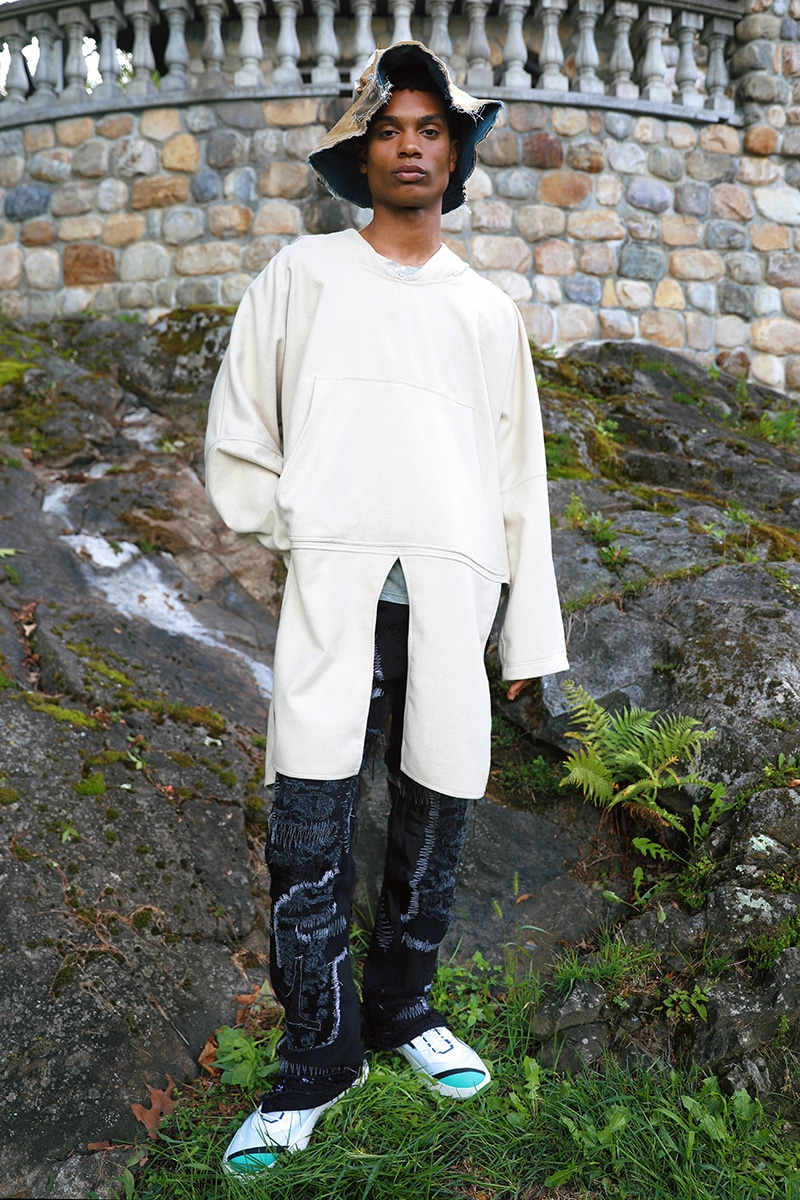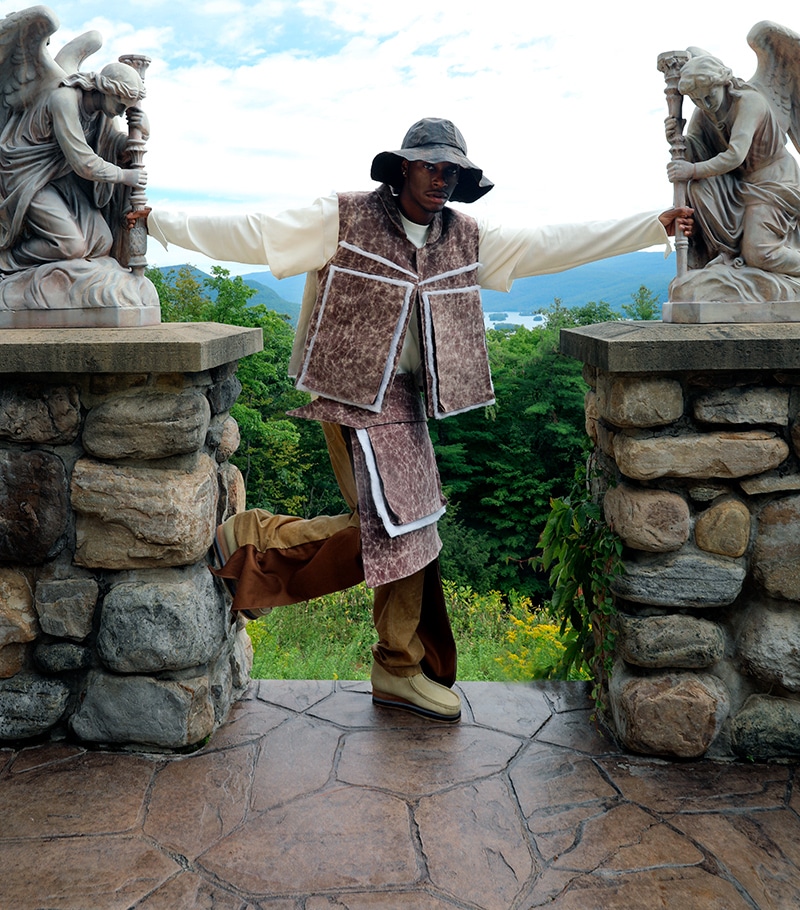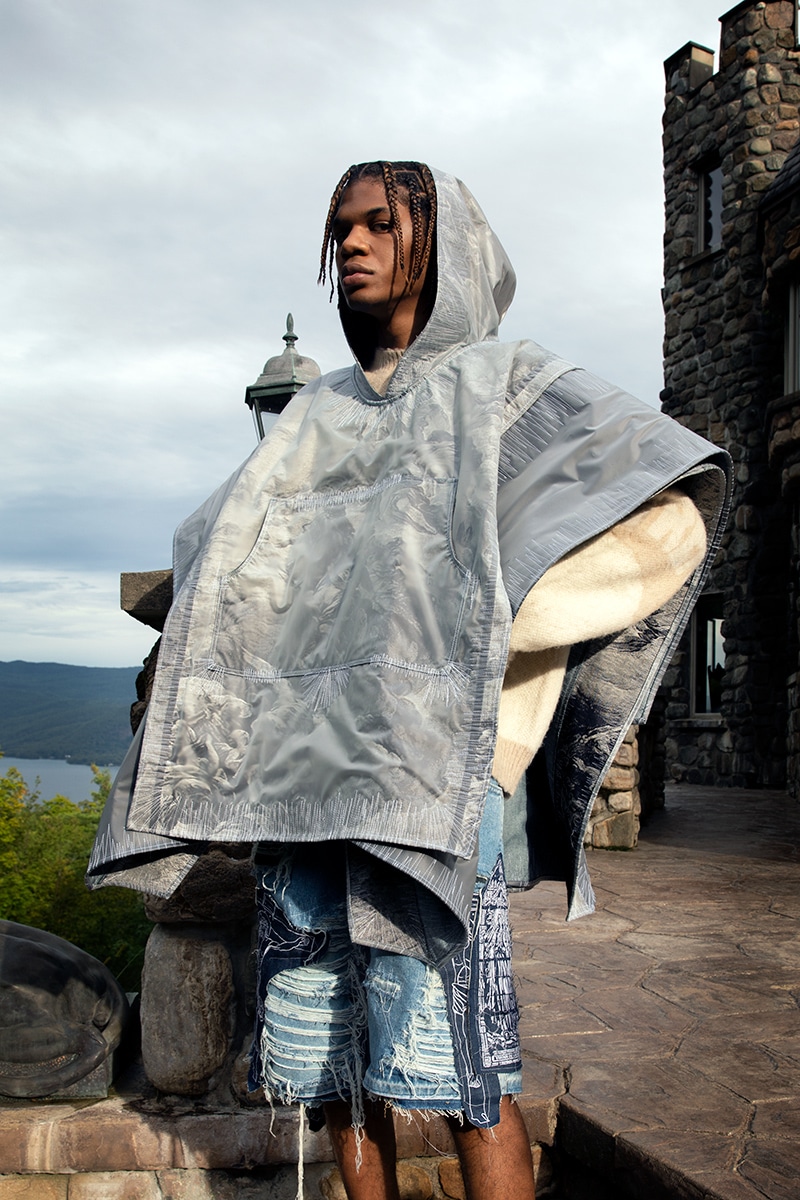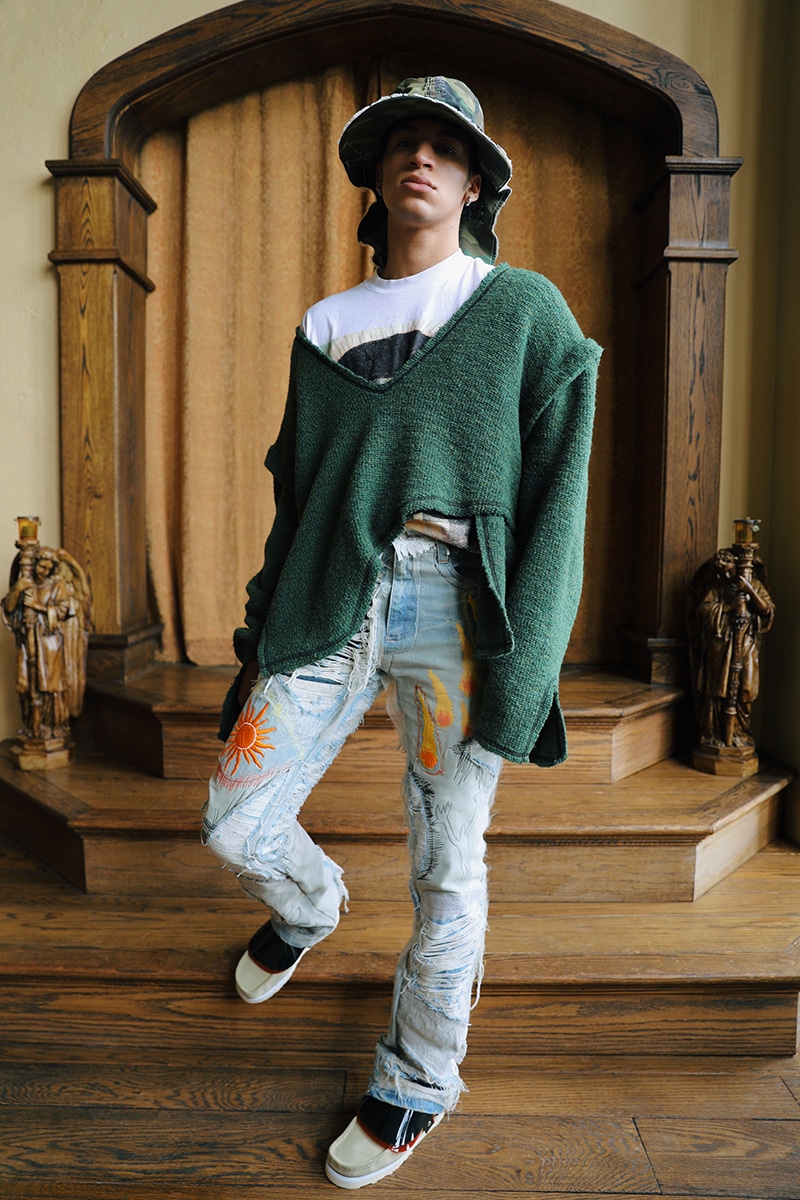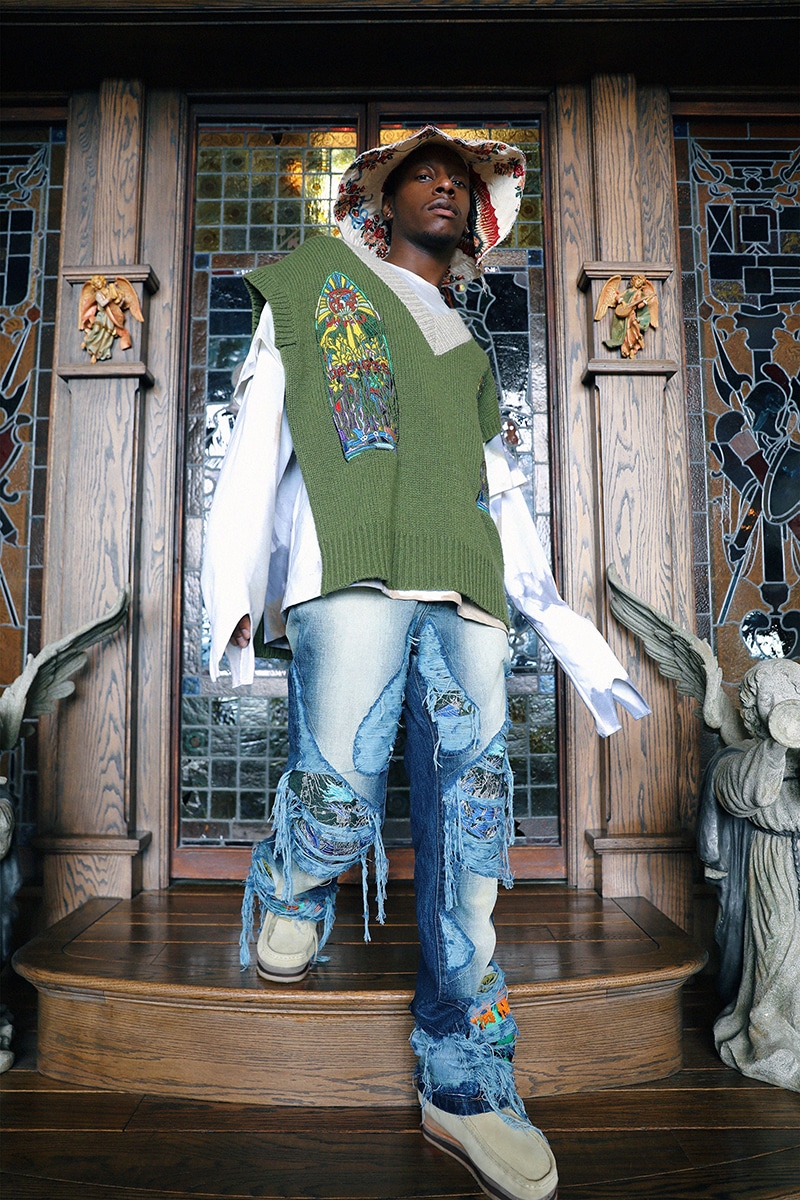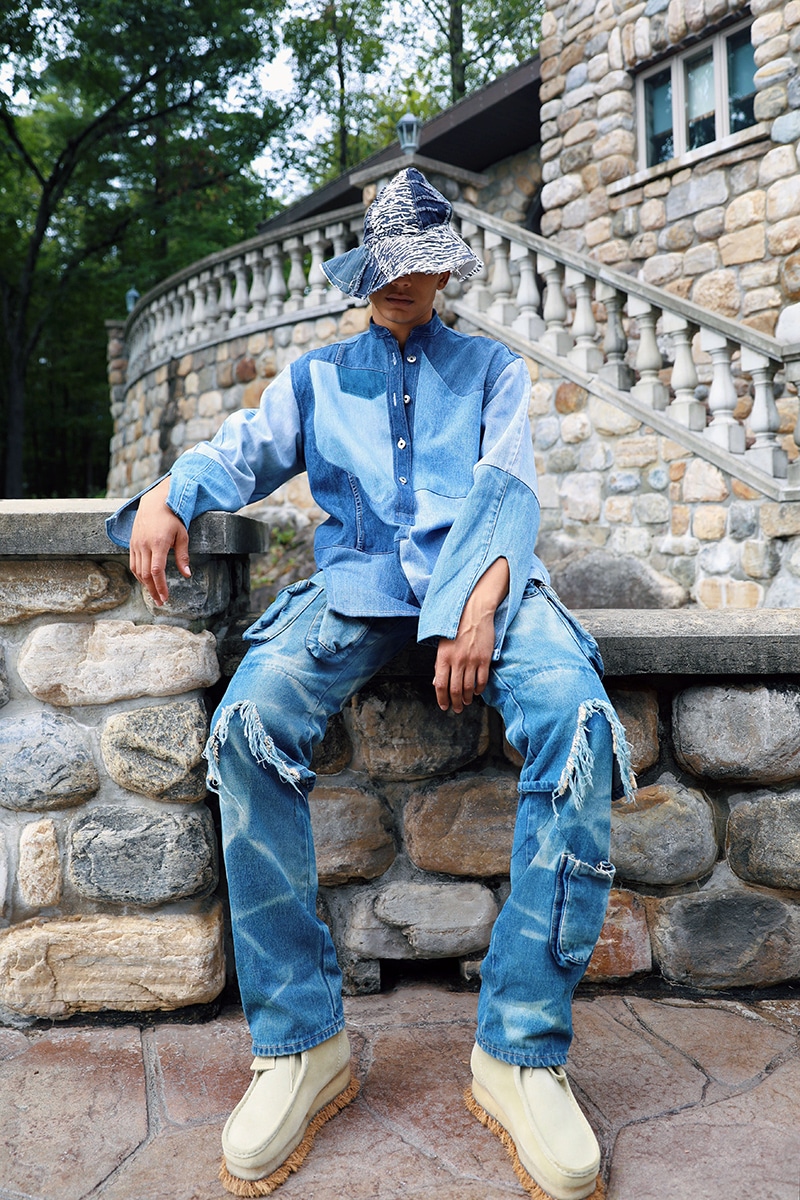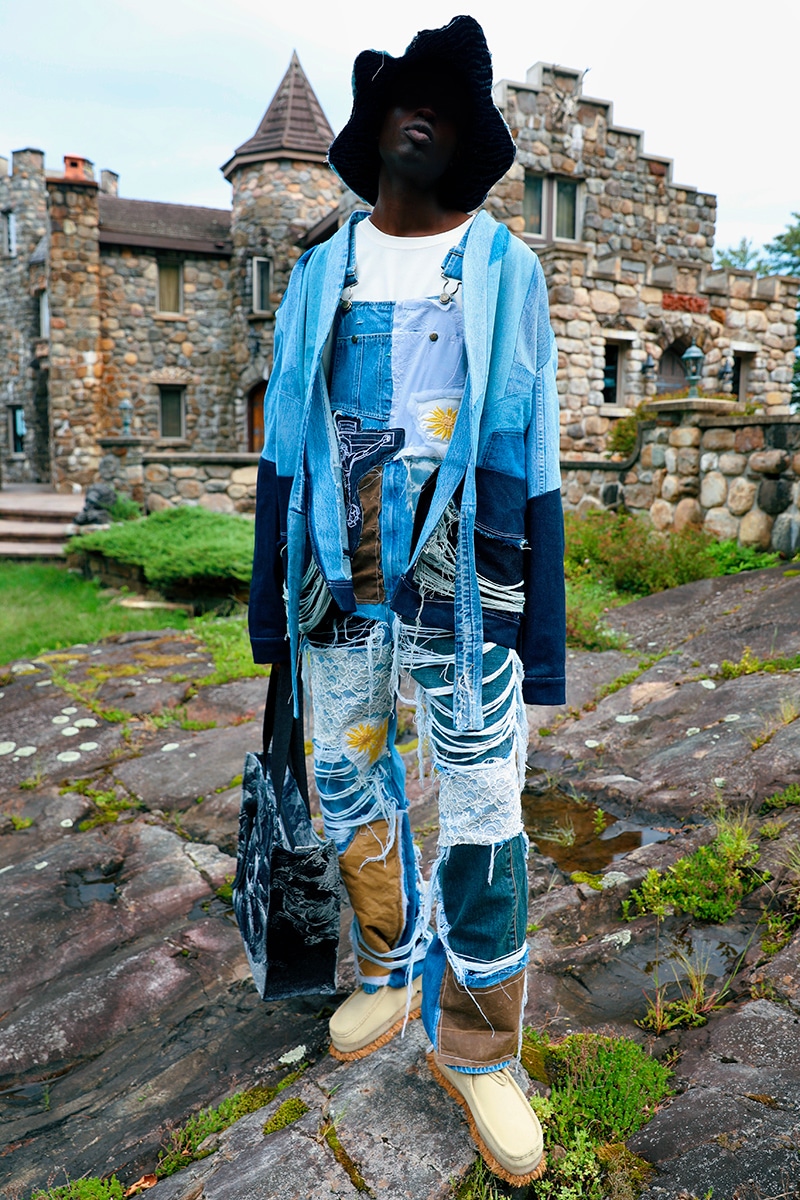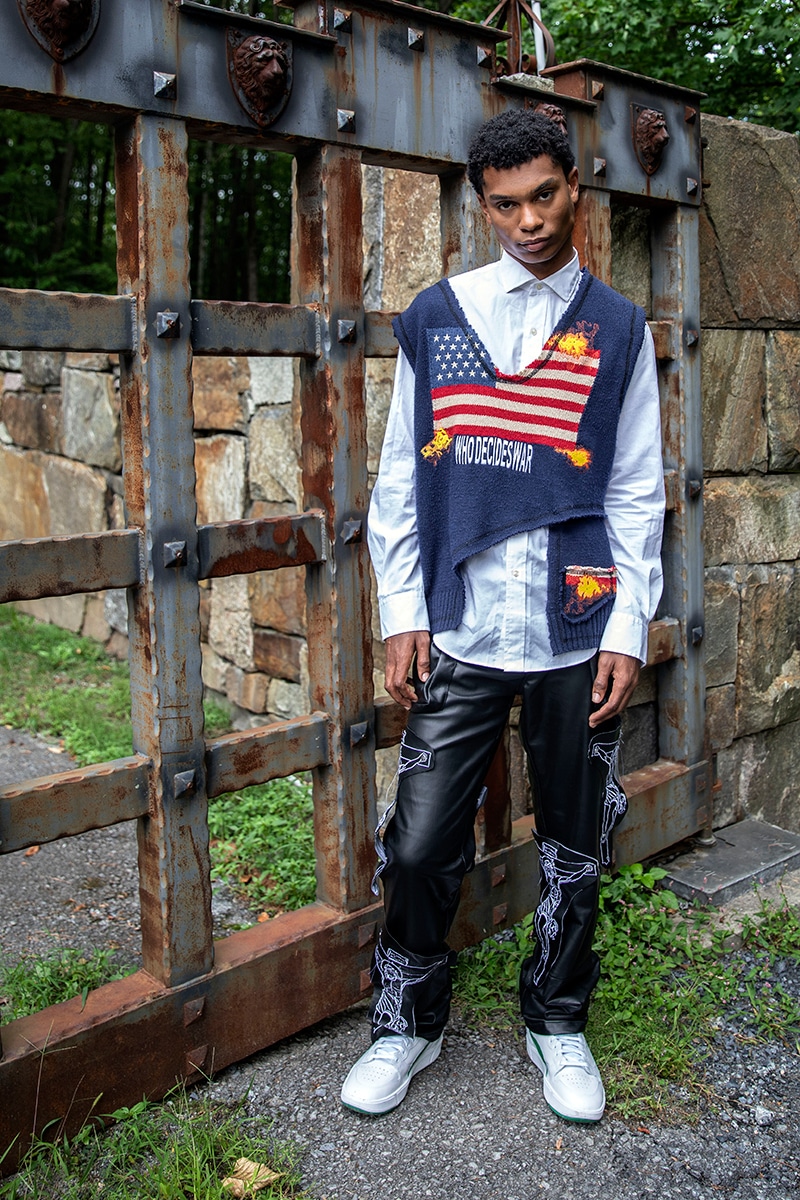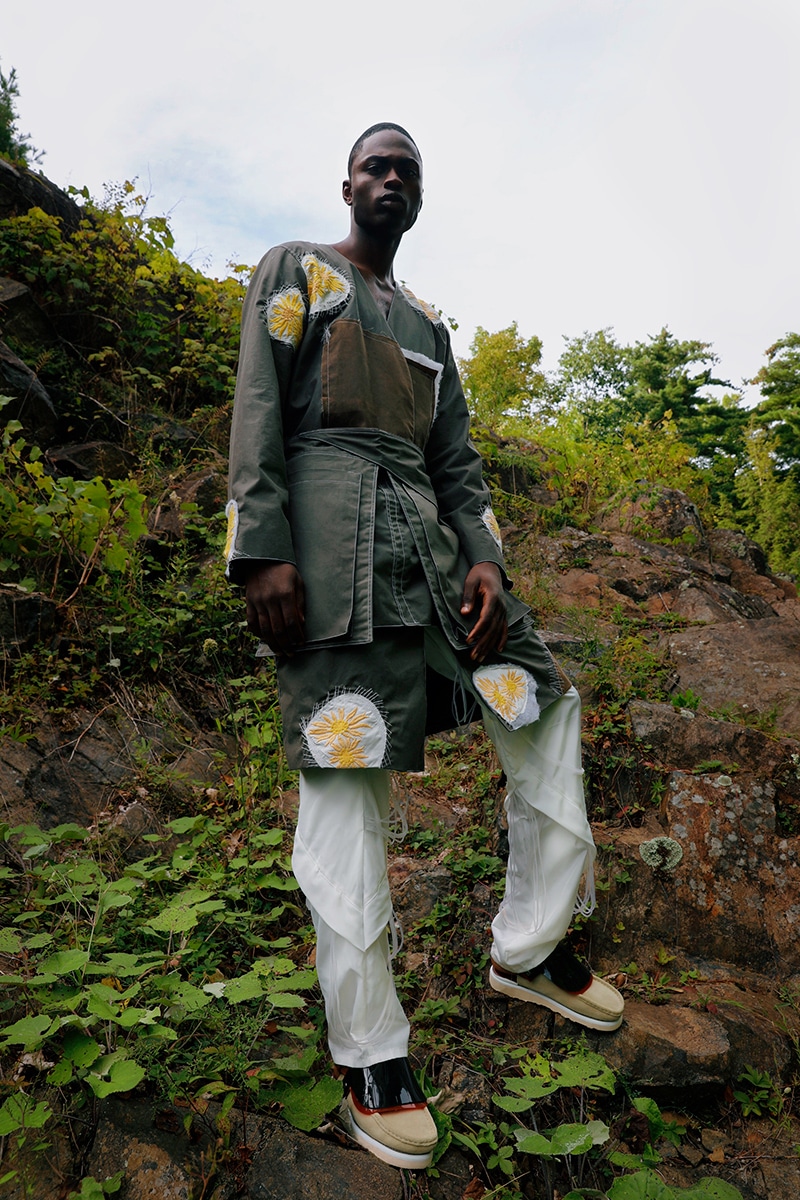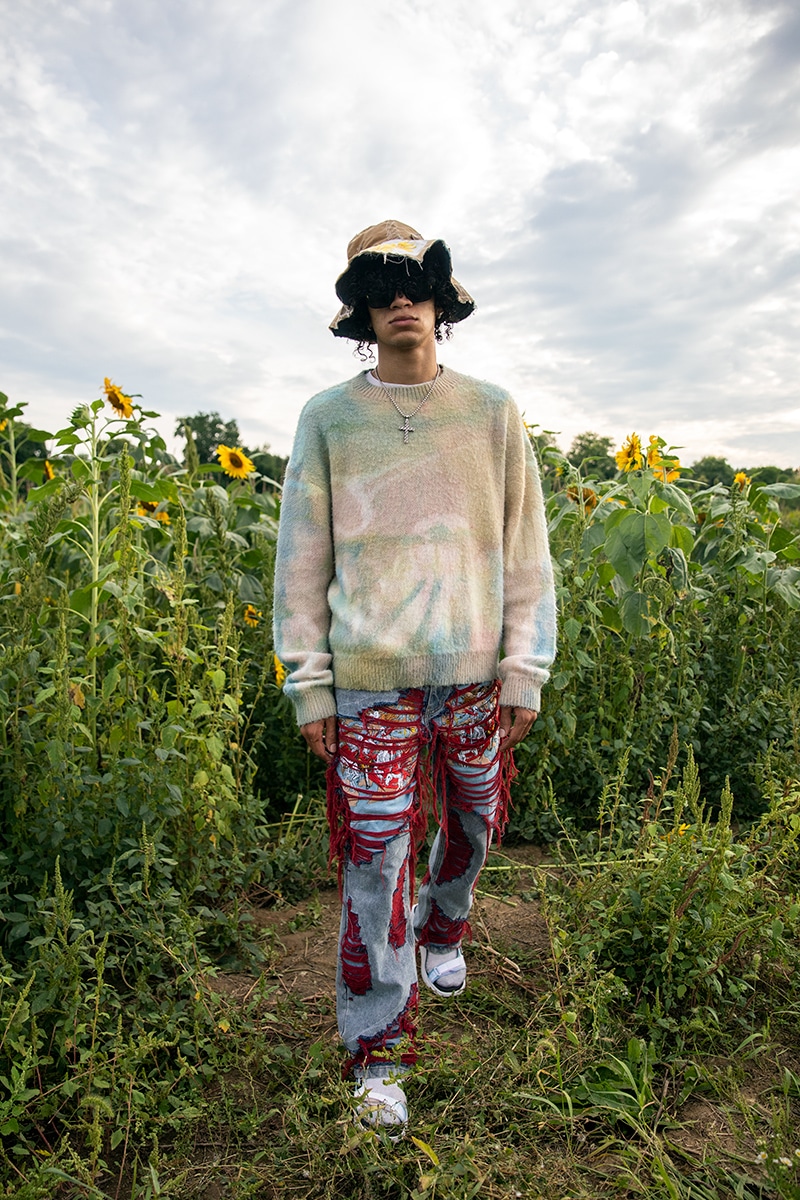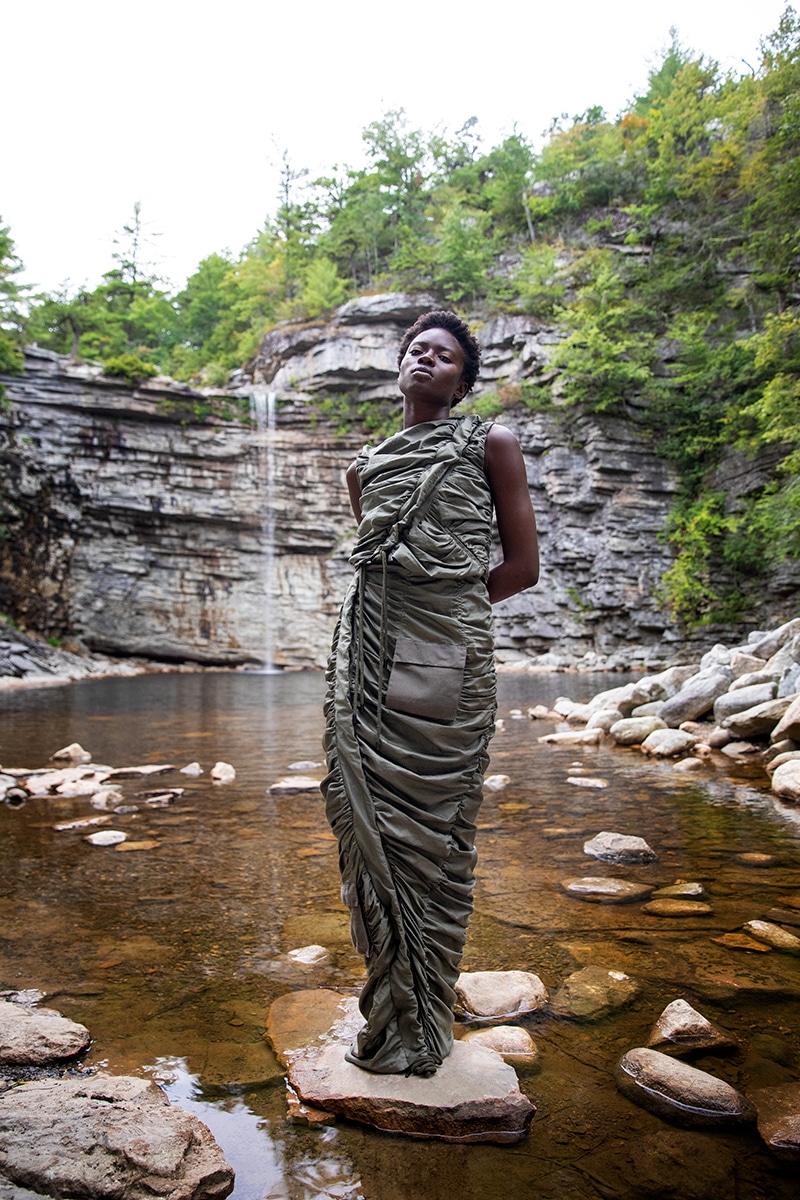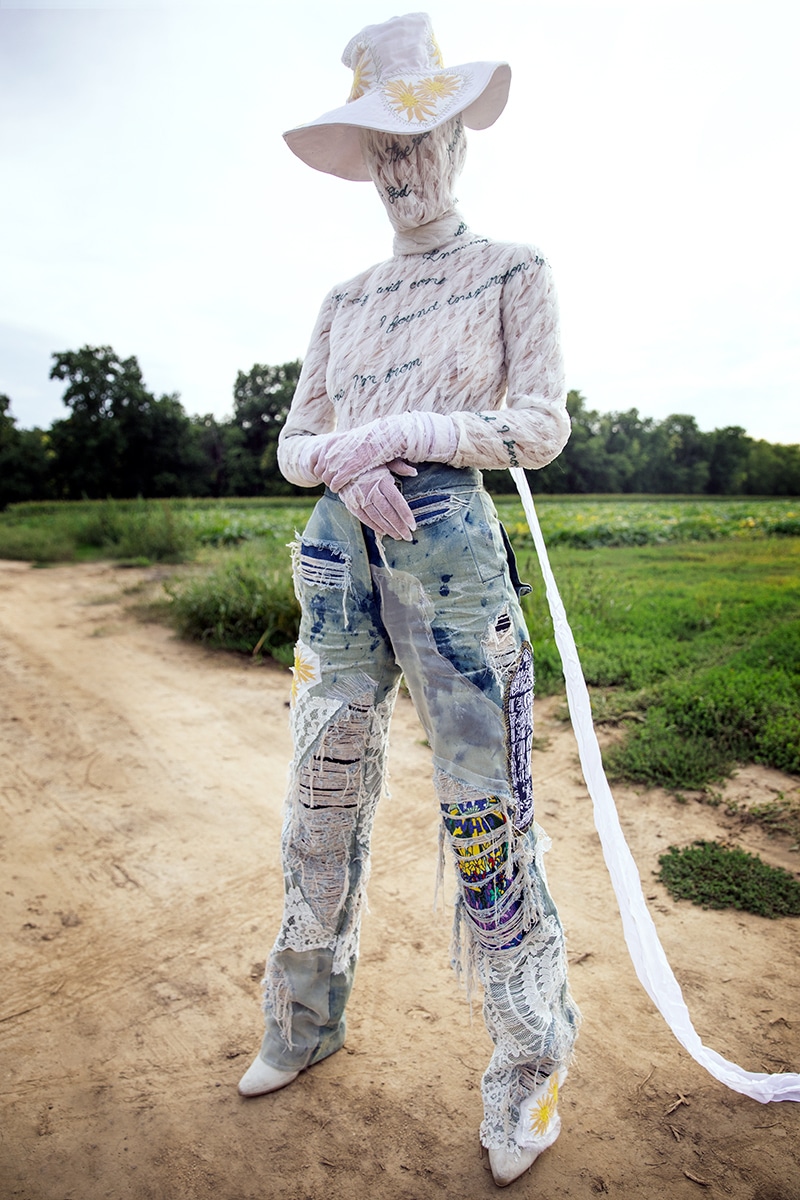 WHO DECIDES WAR unveiled its Spring/Summer 2021 collection during New York Fashion Week.
"1 Kings 19:11-13", a passage in the Bible, inspired the collection name, "A Still, Small Voice" – conveying the current events going on in the world and a metaphor for the pieces lacking in the design duo's wardrobe.
"A Still, Small Voice" debuted through a short film with an original spoken word poem narration by rapper, Joey Bada$$. The film takes place in a castle and the grounds surrounding – with an appearance by Bloody Osiris, who also collaborated with Everard upon the styling of the collection.
"We chose the castle because of its grandness, it's serenity. The idea behind it is that every person within it is making their way to a central place, arriving with a peaceful disposition and in wonderment. We wanted to imagine an escape from everything going on in the world at large, even if for a moment, just watching this film. We wanted to create something that opened the conversation of royalty and black youth", expressed the designers.
The film deeply connects their inspiration of salvation and attention to the current climate of the world, embodied and translated through their collection.