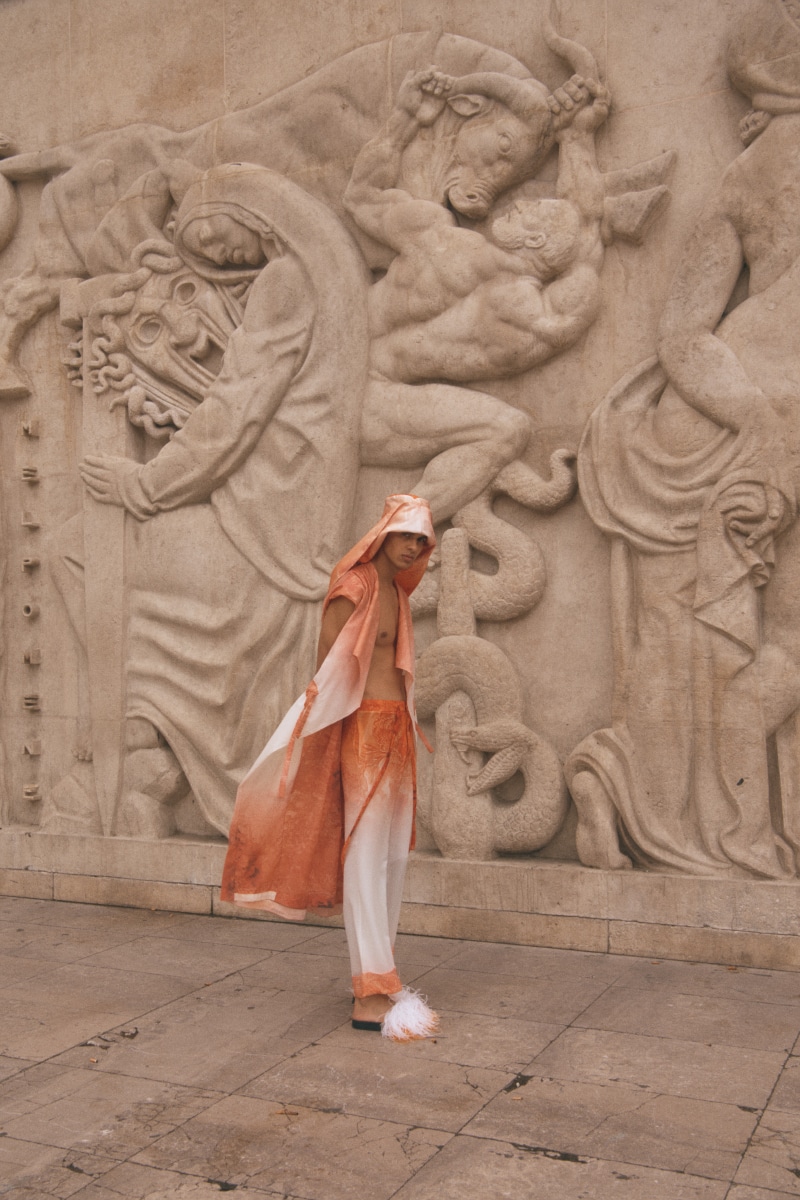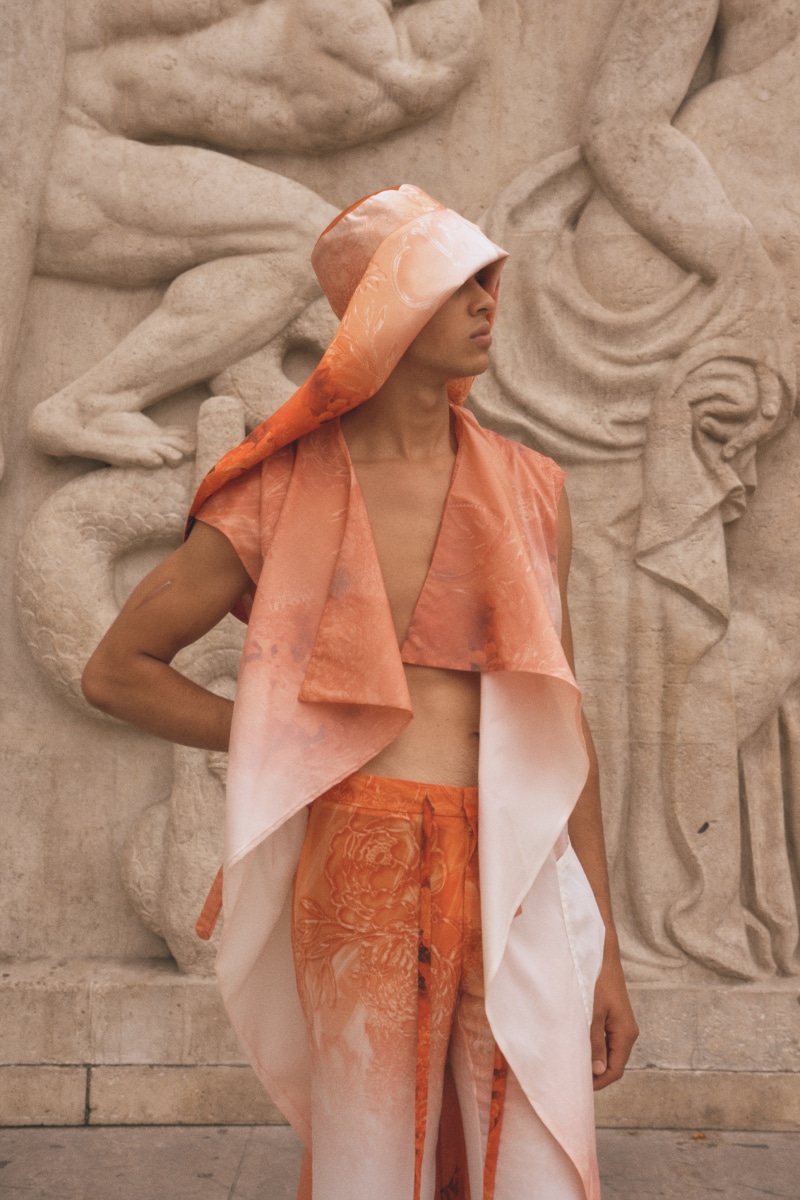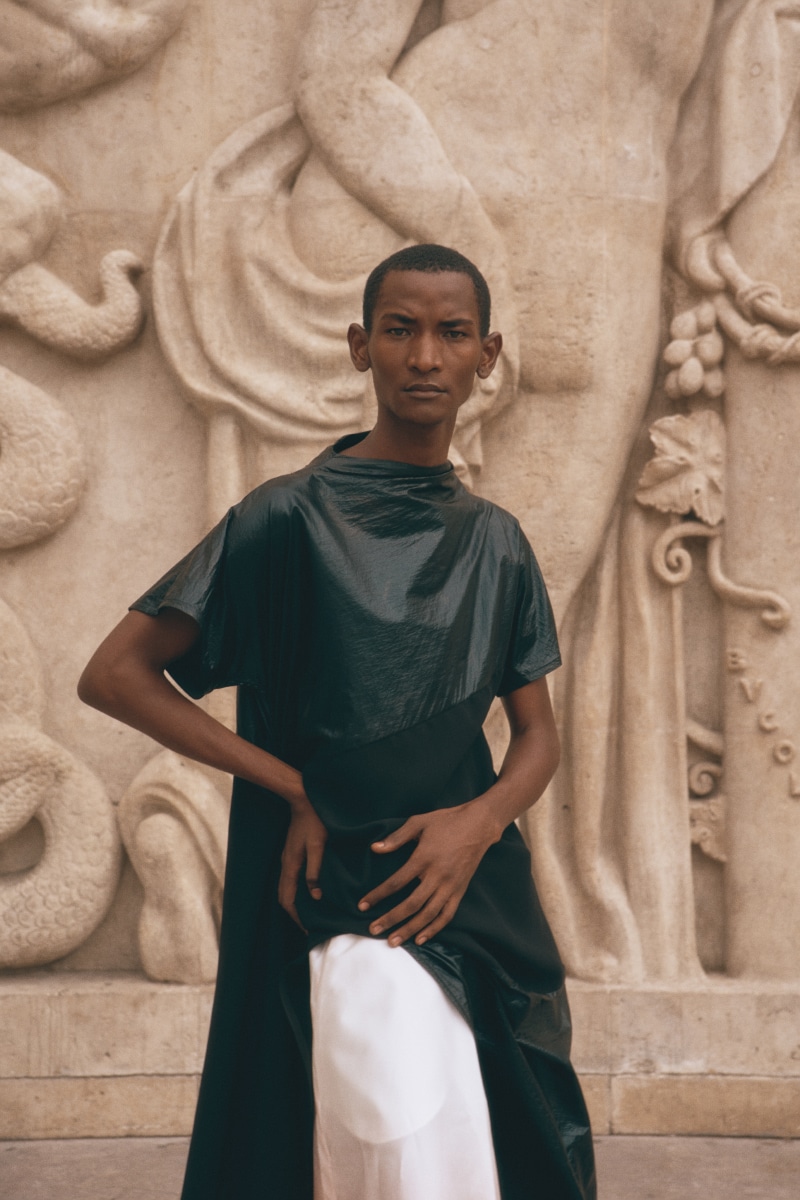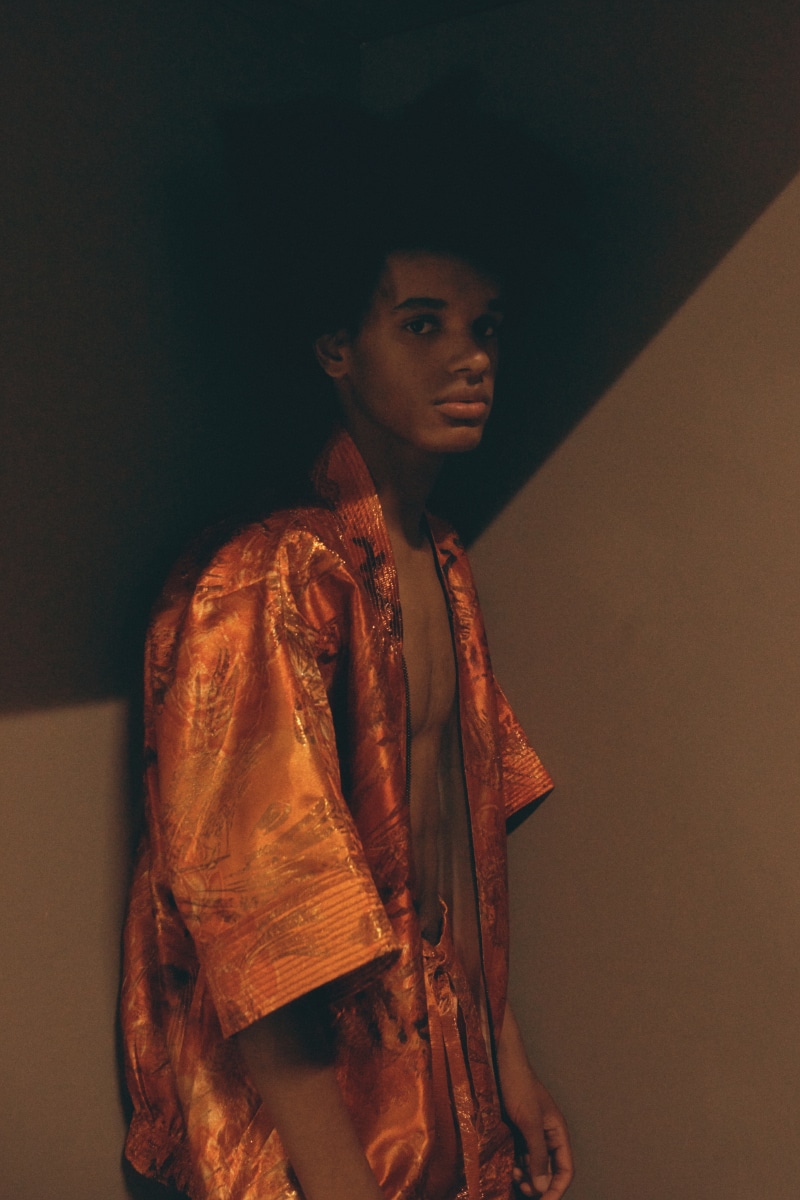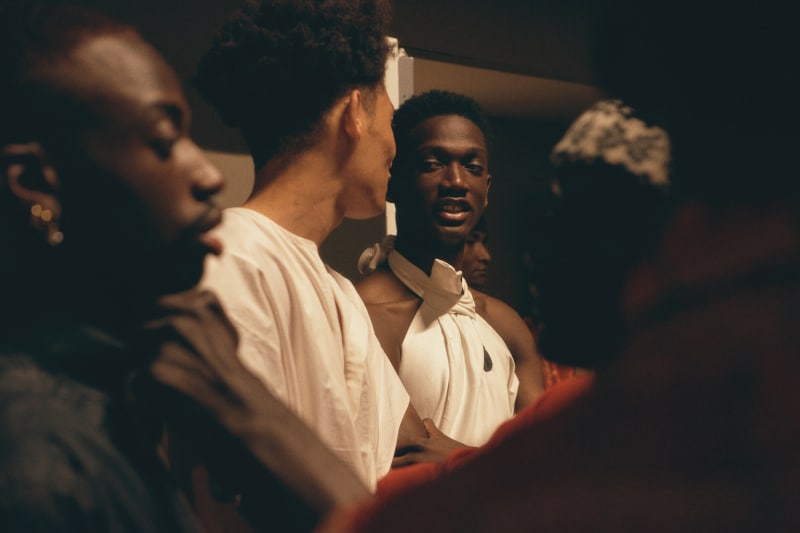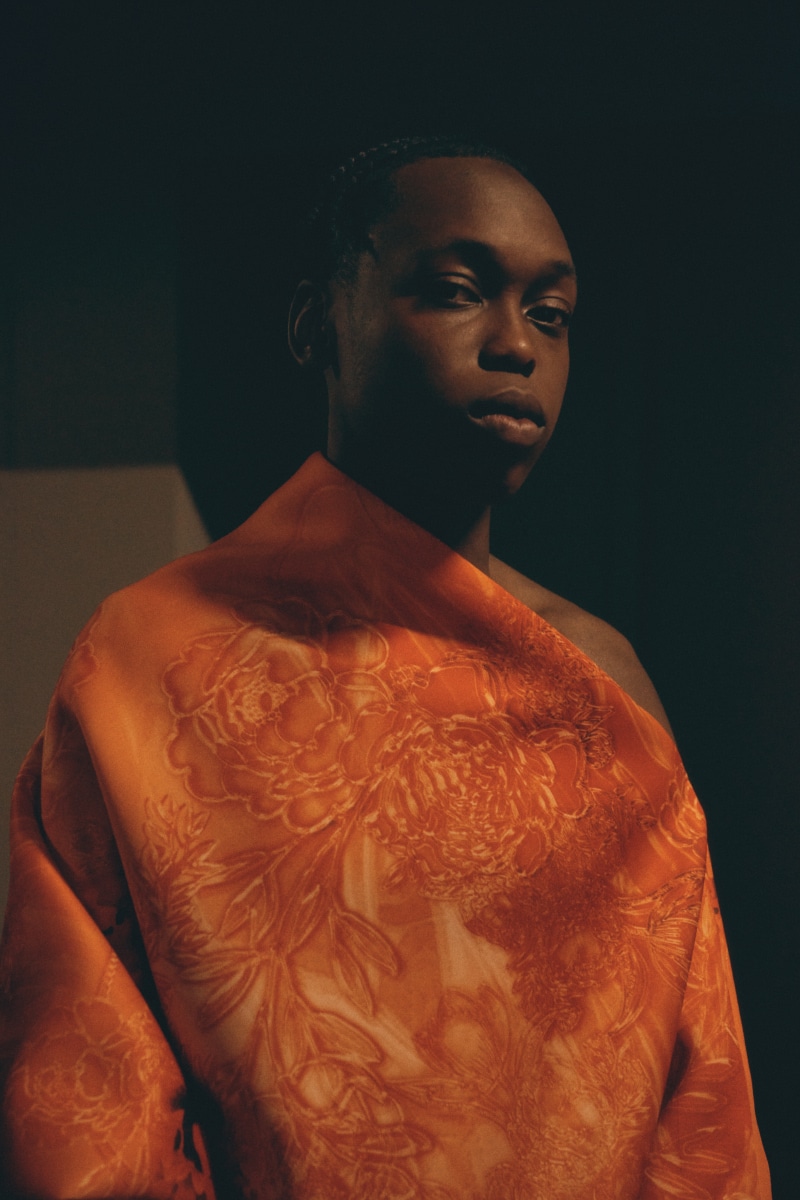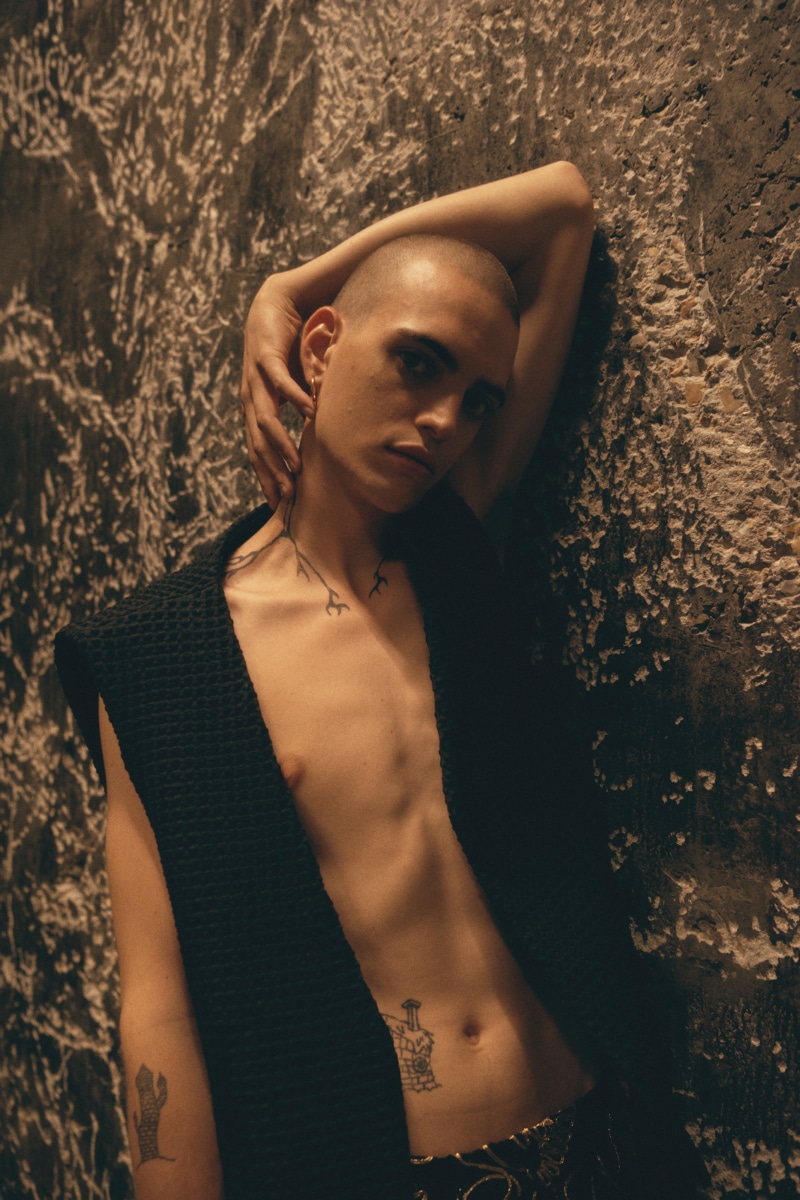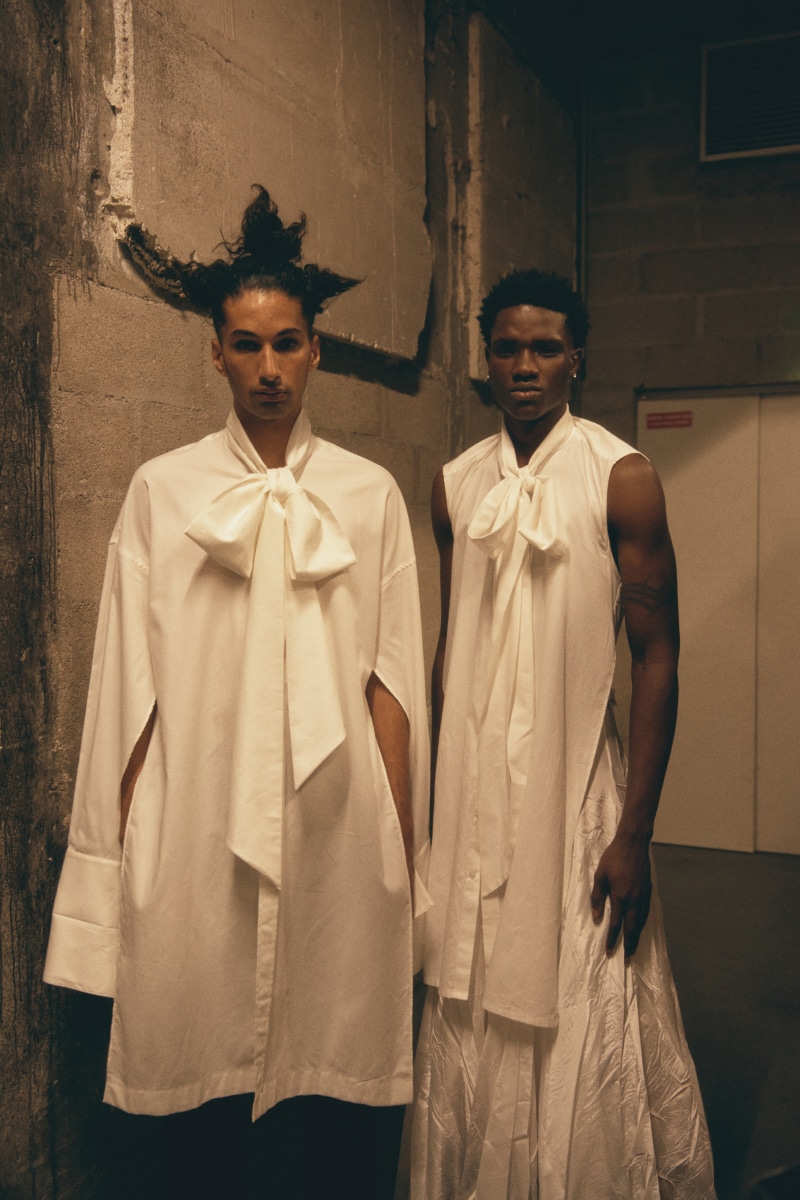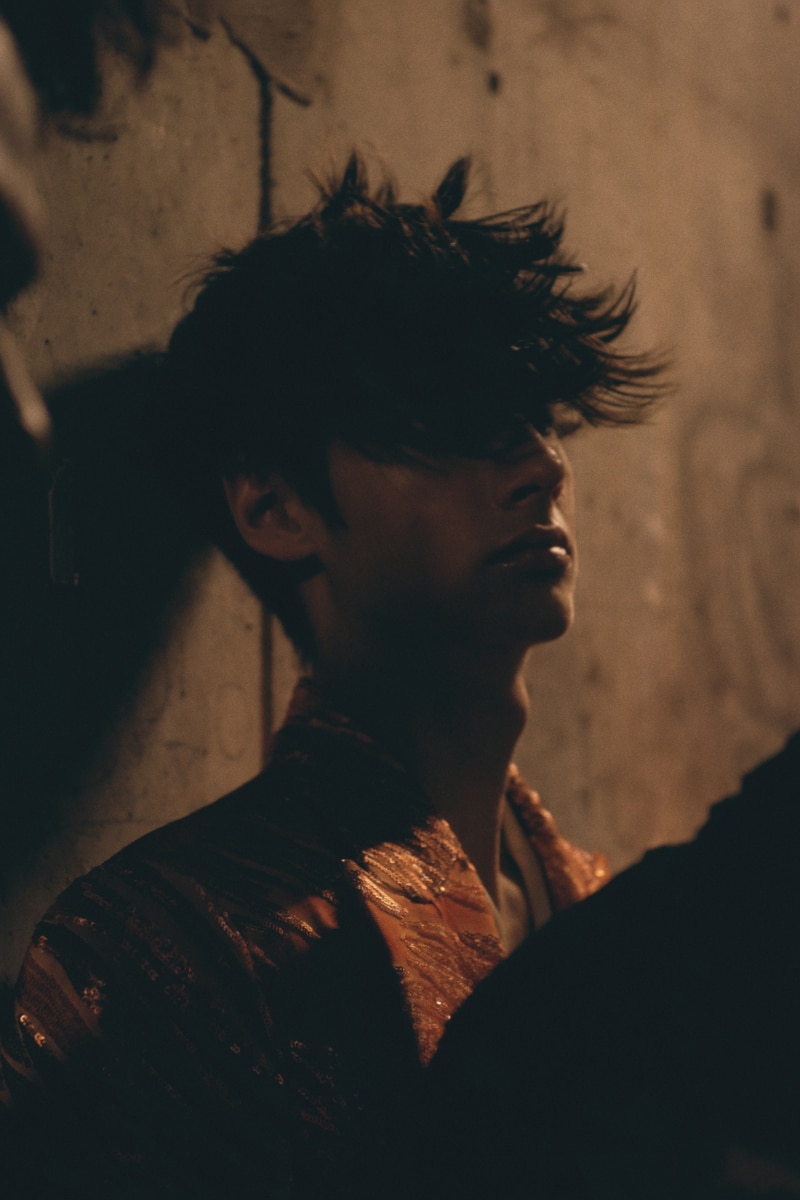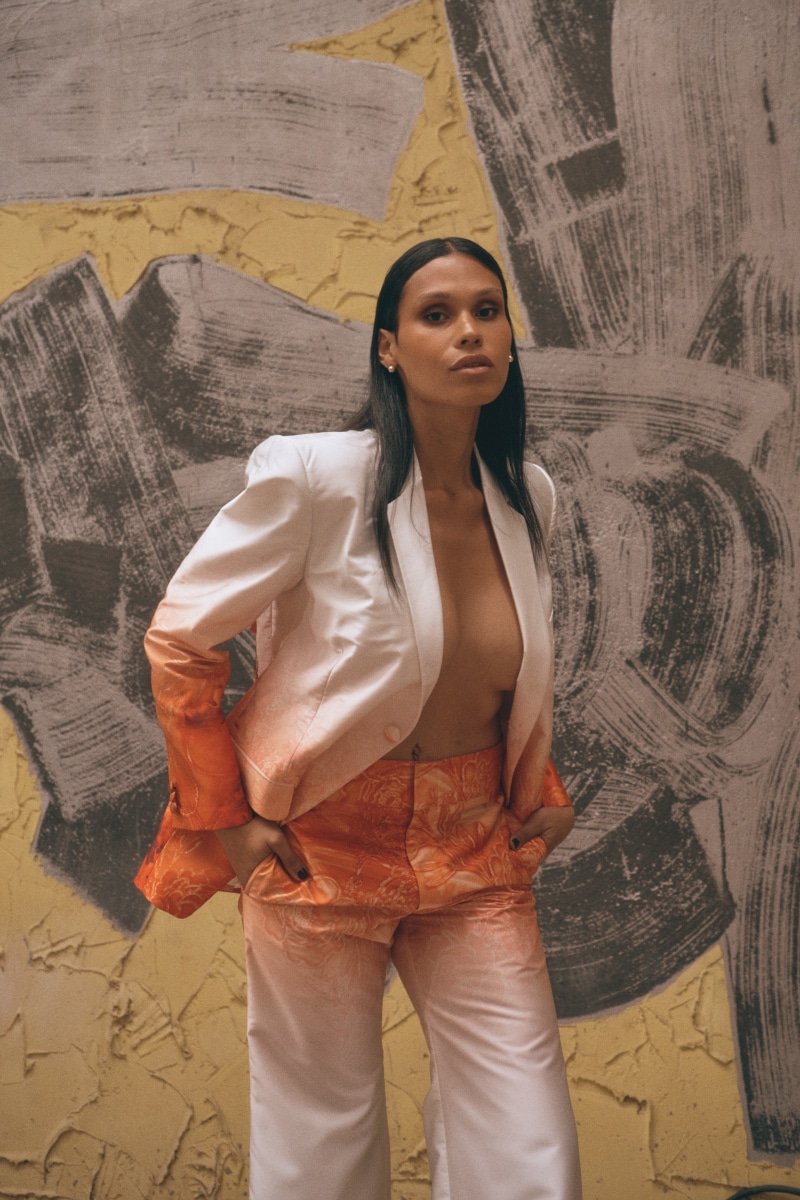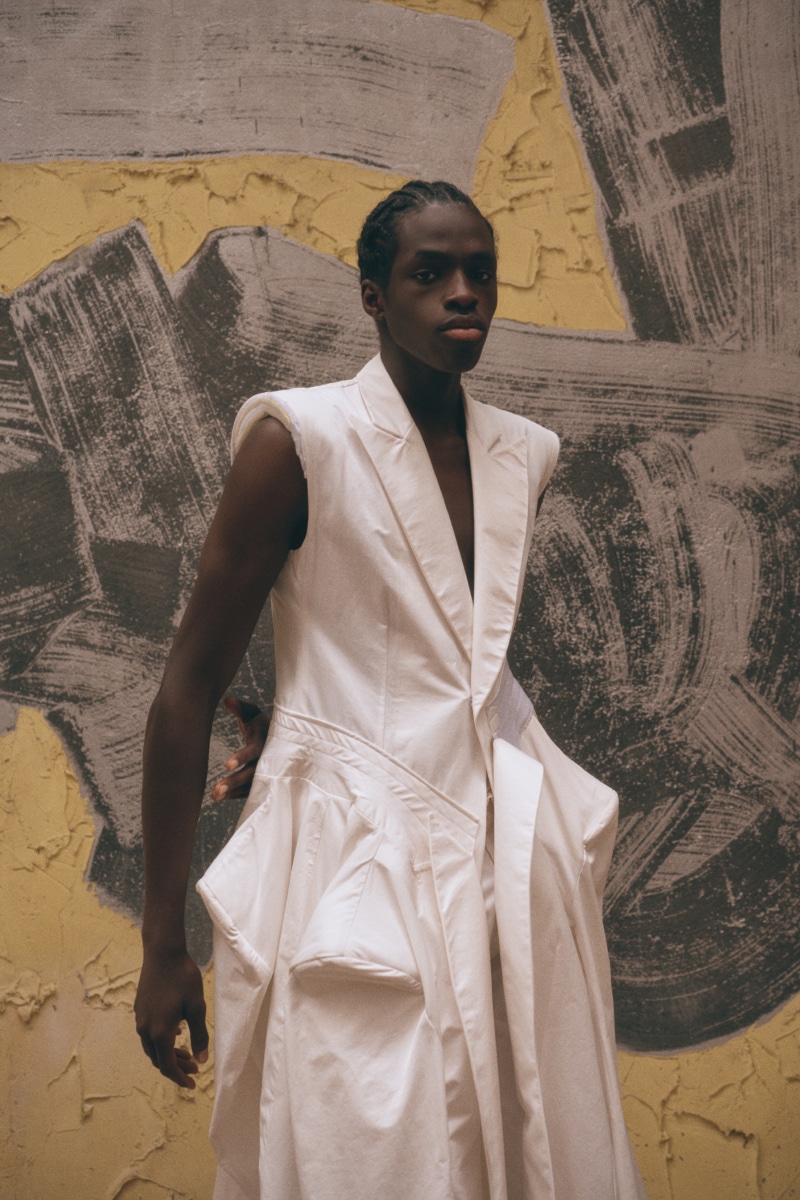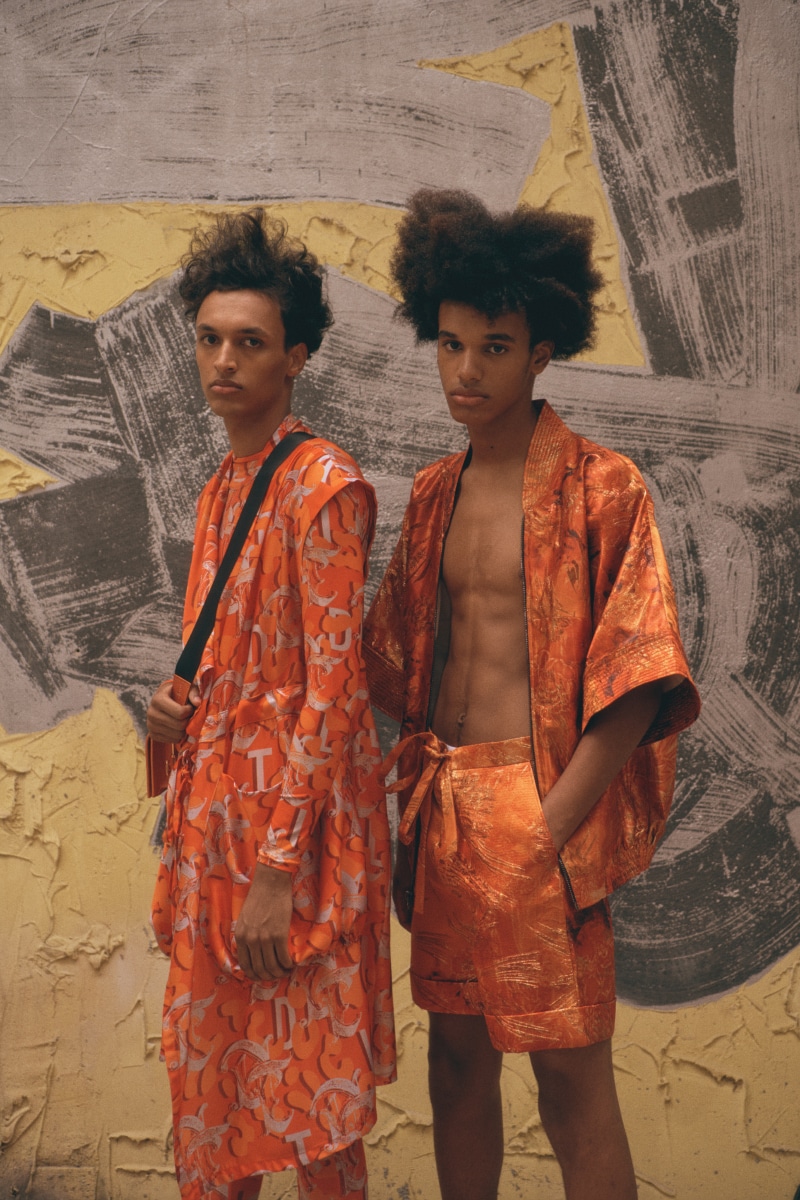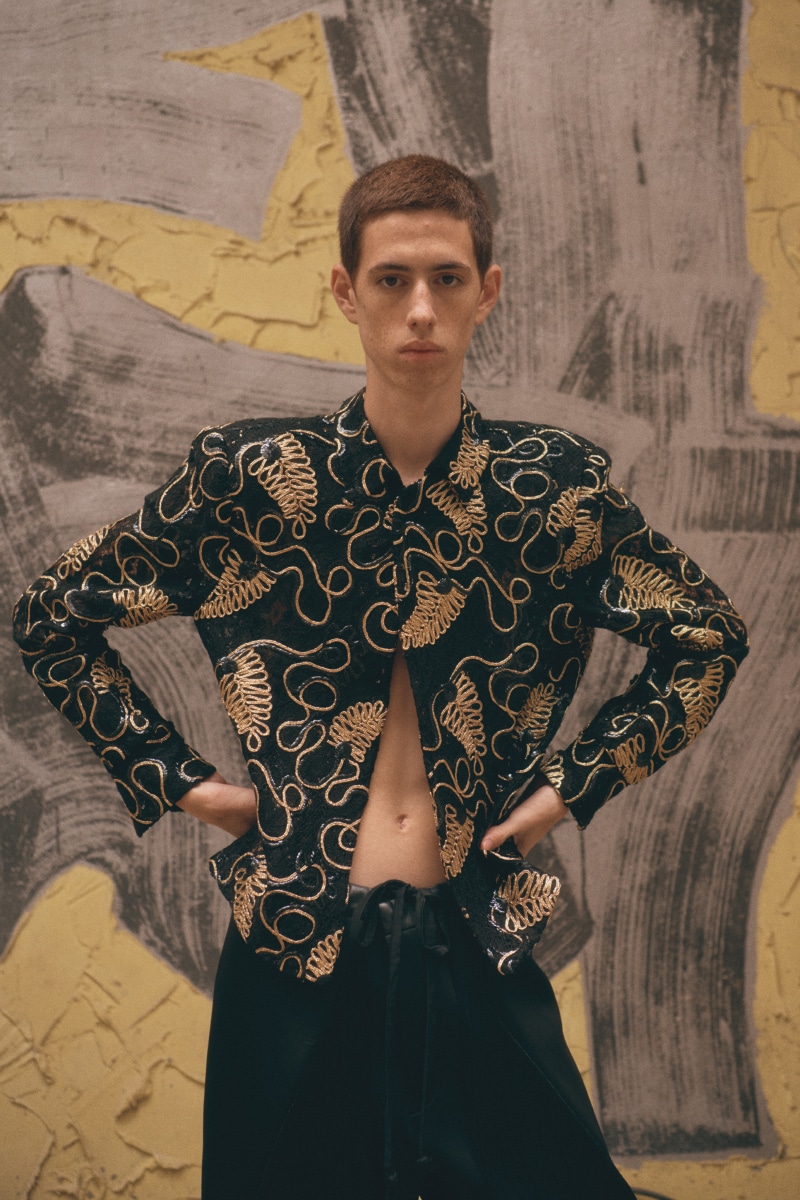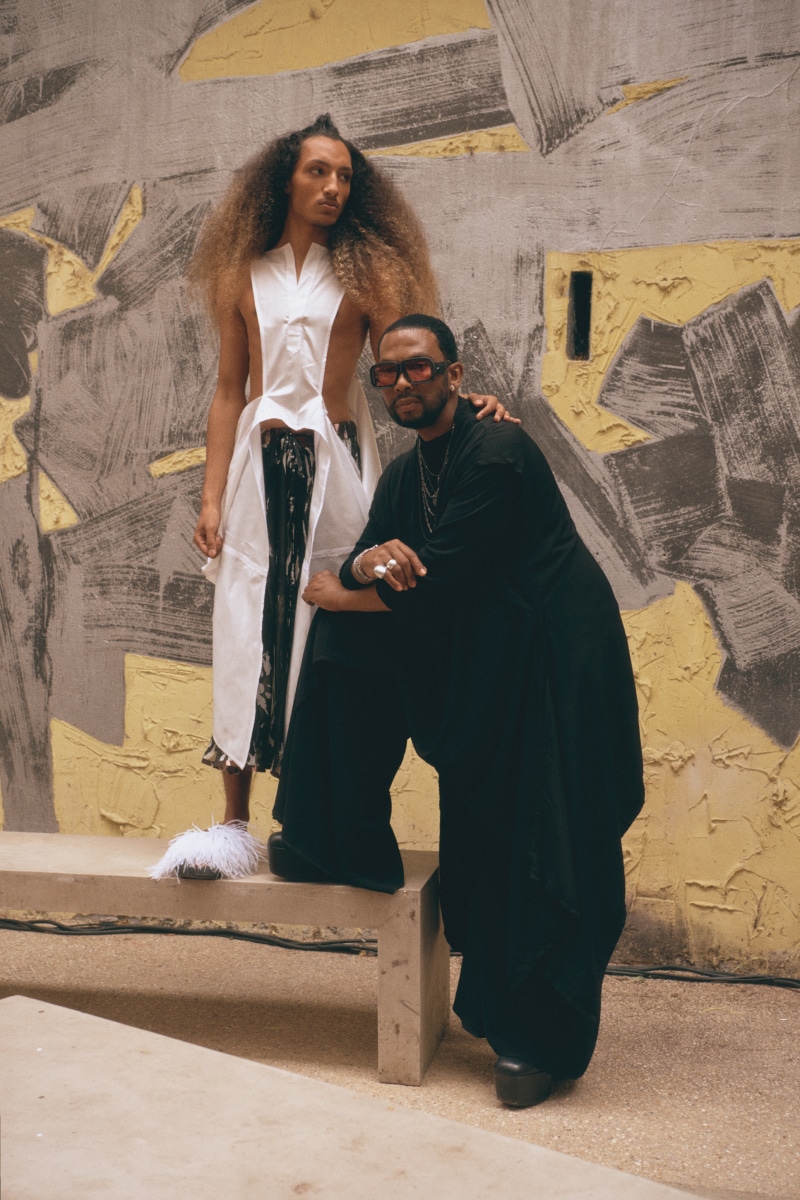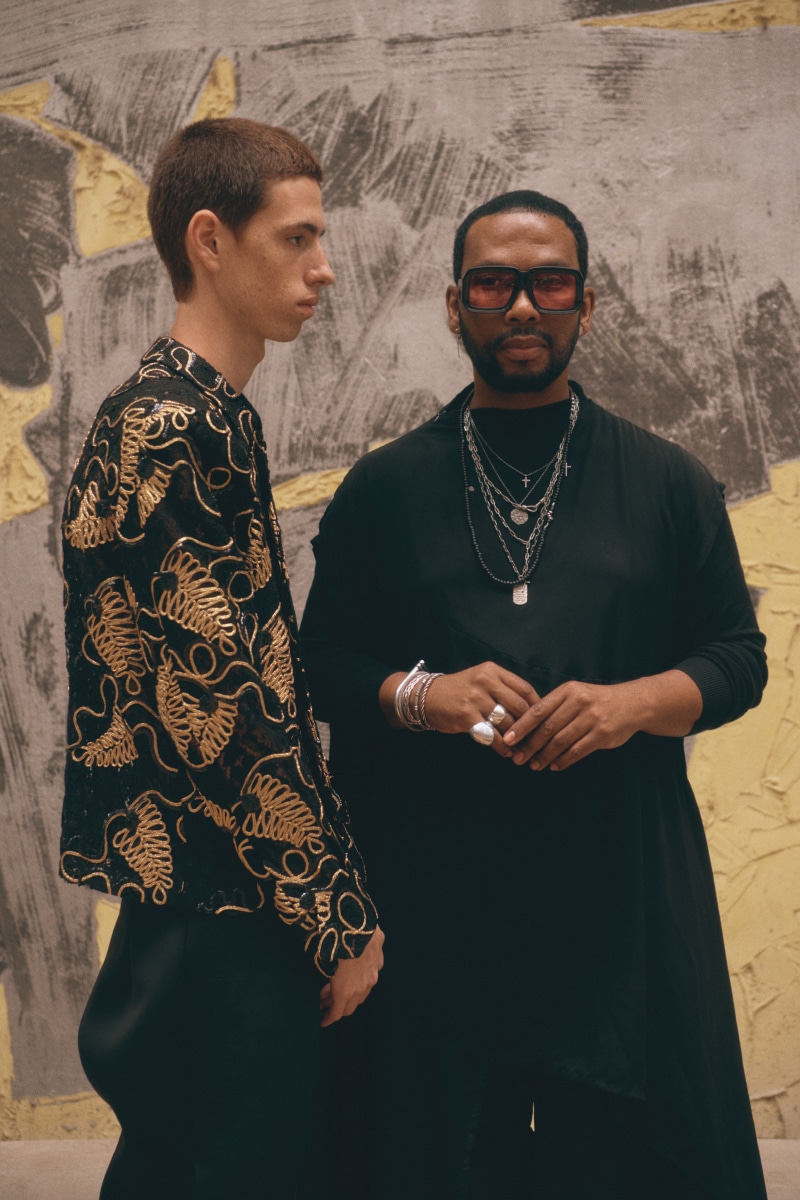 DAVID TLALE is known for embodying elegance and strength through clean tailoring and vivid patterns. Spring/ Summer '23 is no exception as the Johannesburg-based designer "takes you on a journey from office to cocktail with a bit of very daring red carpet moments." But this season, the South African designer is "digging deeper than our forefathers" to "challenge stereotypical men's clothing" and embrace a new generation of androgyny.
Intertwining color and texture with lace, feathers and intricate orange prints, the collection offers "adaptions of feminine features into the 'male' silhouette." His signature bow shirts and warrior kilts are reimagined to "celebrate the season we are coming in to." A standout piece is his three-jacket coat- a tailored white maxi that "fuses all three jackets into one."
For Tlale, this collection is all about finding "what we love and appreciate as a brand." Let the Good Times Roll is an opportunity to take his "focus on craftsmanship and our signature as a brand and introduce into Paris," and menswear, in a new, more inclusive way.
Photos: ALAN MARTY @actafabulaest