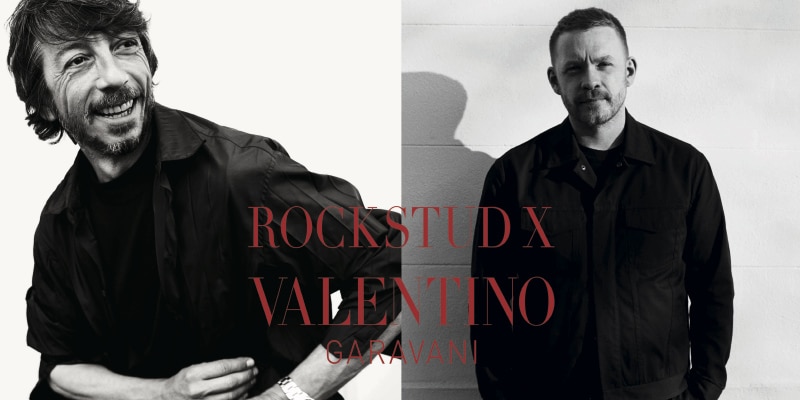 Maison Valentino announced on 10-10-2020 Valentino Garavani Rockstud X, the special project that celebrates the 10th Anniversary of the iconic Rockstud Accessories.
Rockstud X is a white canvas for new imaginary landscapes. For Pierpaolo Piccioli it is an open lab that features collaborations and co-creations with international designers and brands giving their own interpretation of the renowned "Stud".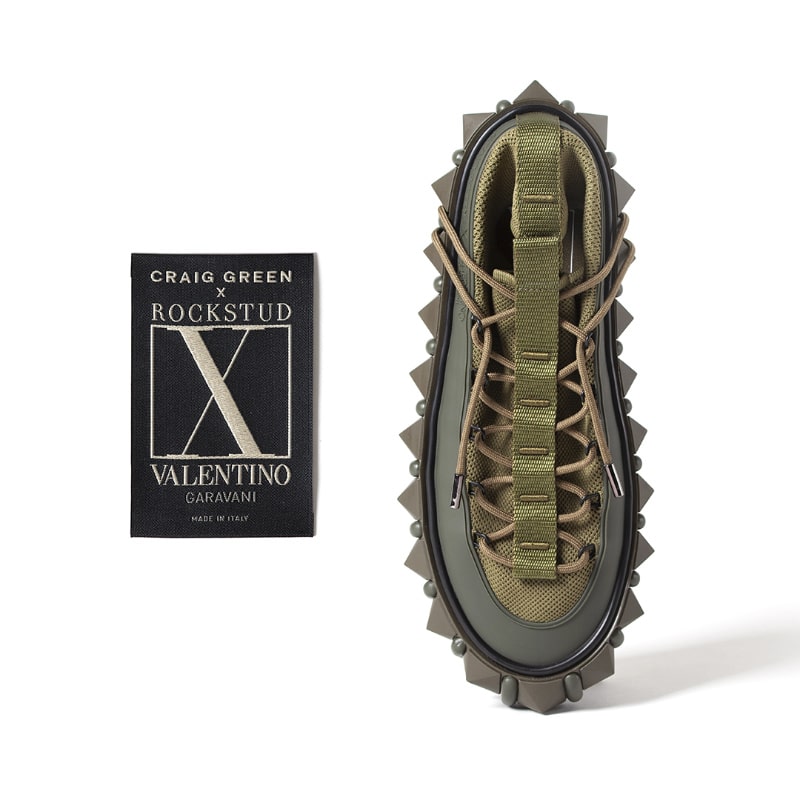 Collaboration as a form of a cultural and creative blend. Fashion is in a constant quest for juxtaposition, a magnificent obsession as a conscious need of nourishment. Fashion has to embrace the social culture of the moment of time it lives in. This implies a continuous challenge between the surroundings and what is perceived as a possible dialogue and exploration of new sceneries. The collaboration, in this sense, becomes a medium and result at the same time and this is possible only if one is keen to create something together. Cultural exchanges with other creativities become hope, expectation, and method.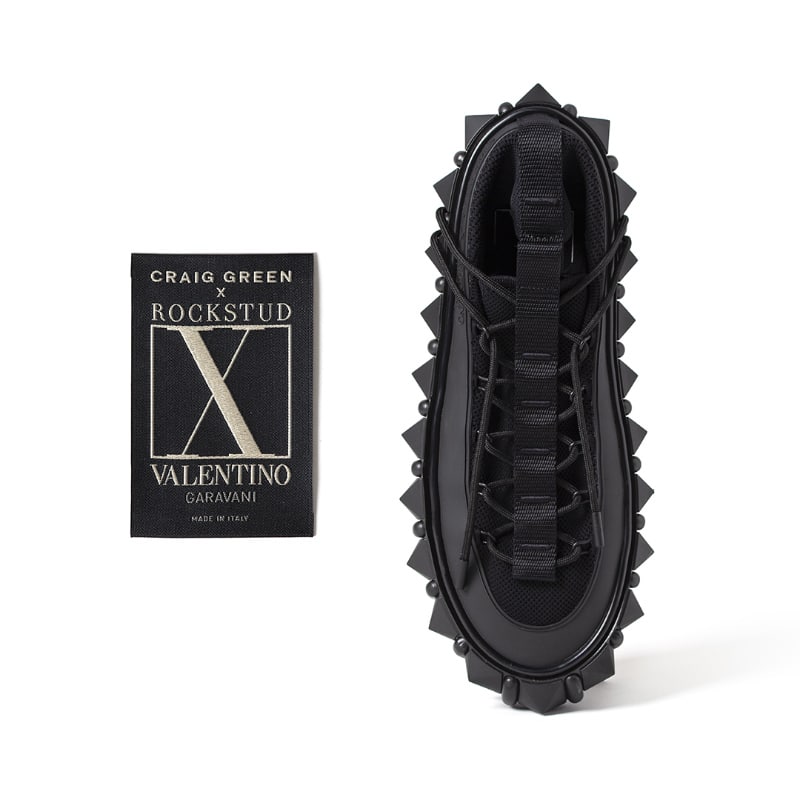 The cultural reading of the first landscape of Valentino Garavani Rockstud X starts with British Designer Craig Green. A first co-creation that brings to life an exclusive limited edition of men's sneakers. A pragmatic result of the conceptual process of re-signification through which Pierpaolo Piccioli is defining Valentino today and its future.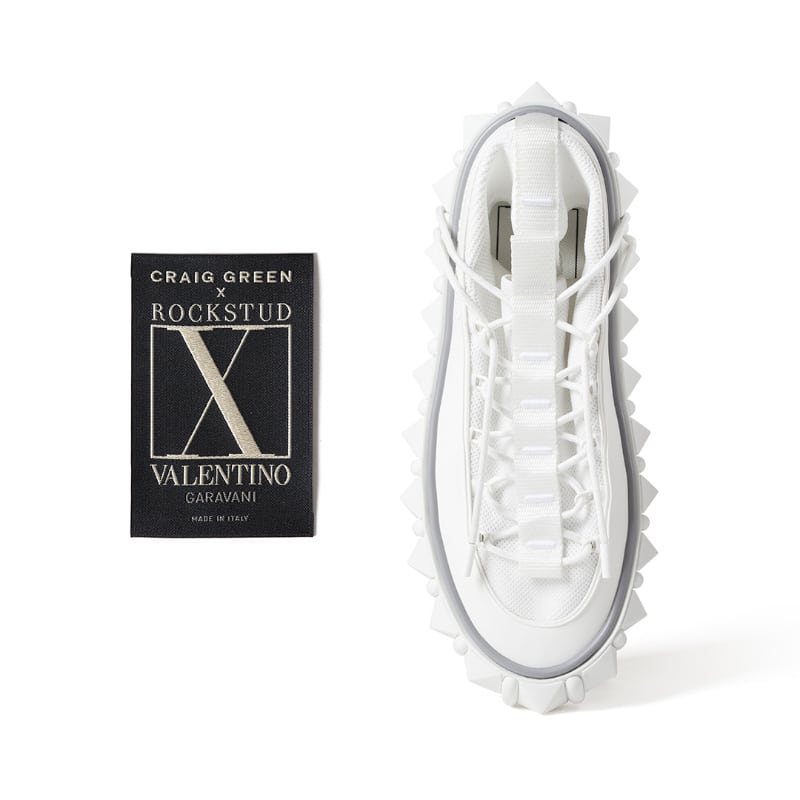 Pierpaolo Piccioli and Craig Green have given a unique interpretation that sees the stud come into a new guise: a sneaker embraced by a sculptural sole made of maxi Rockstud, where the stud is both part of the design aesthetic and functionality.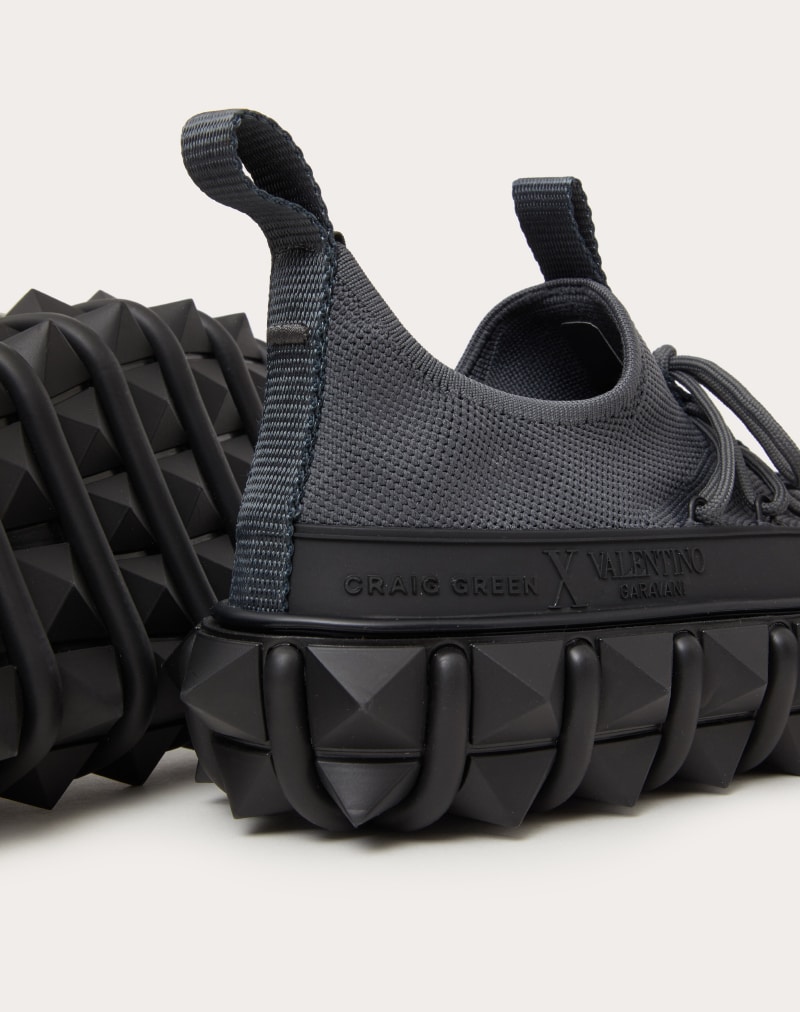 The co-created sneakers will exclusively launch in Dover Street Market London and Ginza on June 12th, 2021, and will then roll out in selected Valentino boutiques worldwide and on Valentino.com.