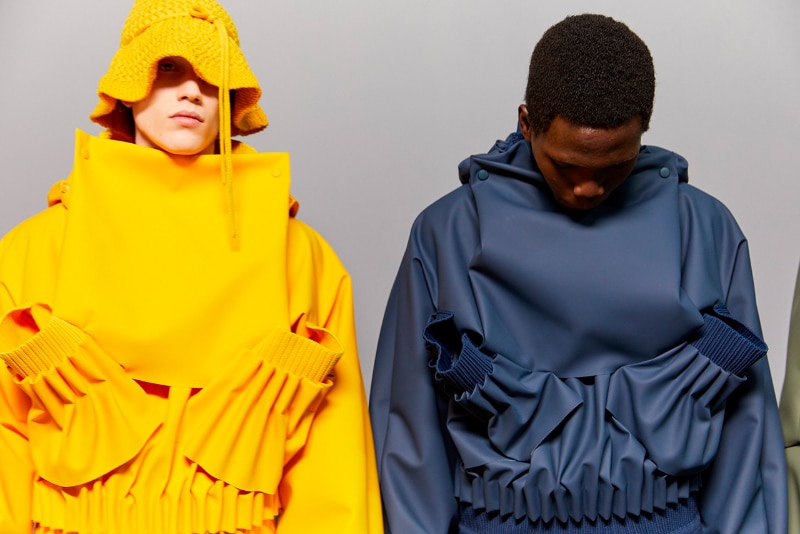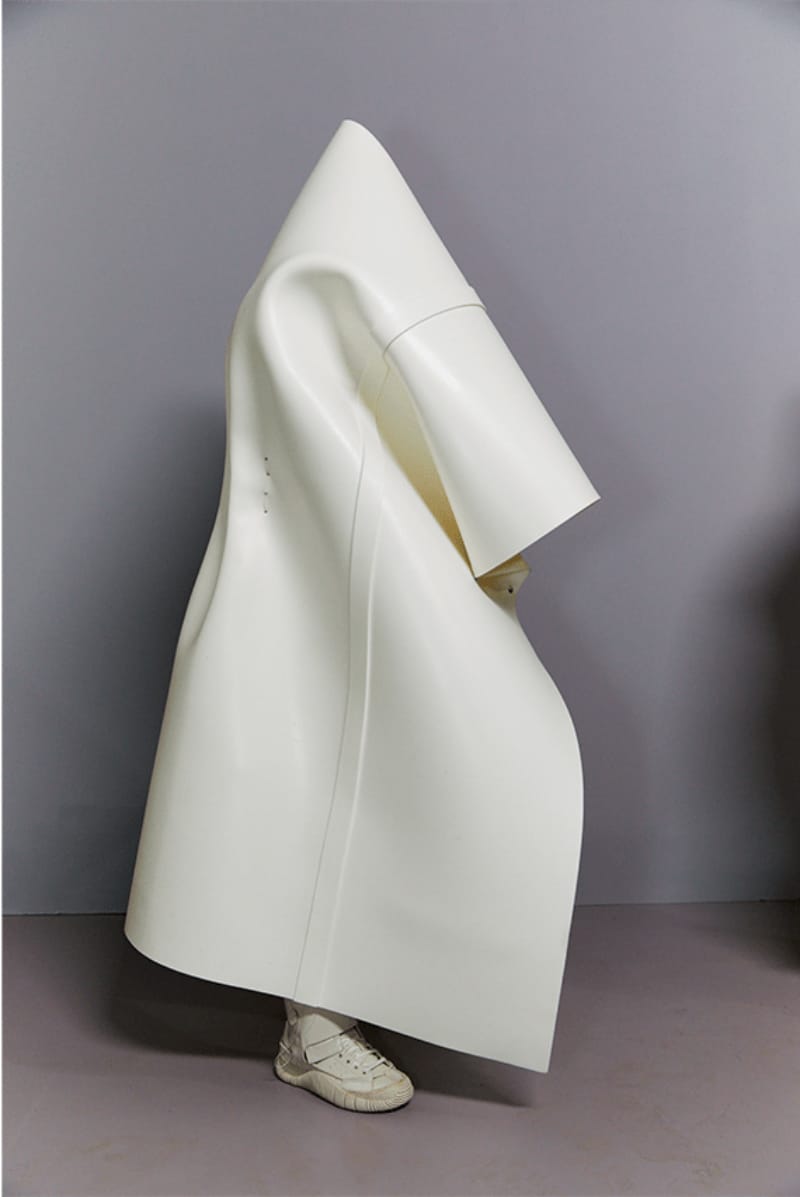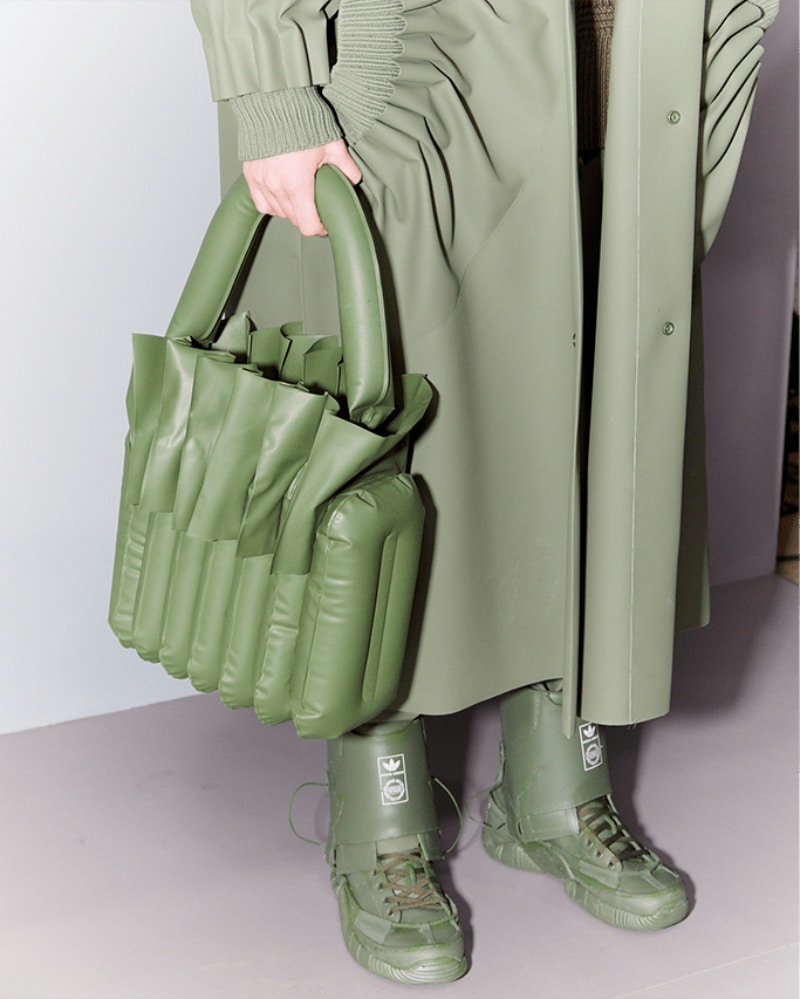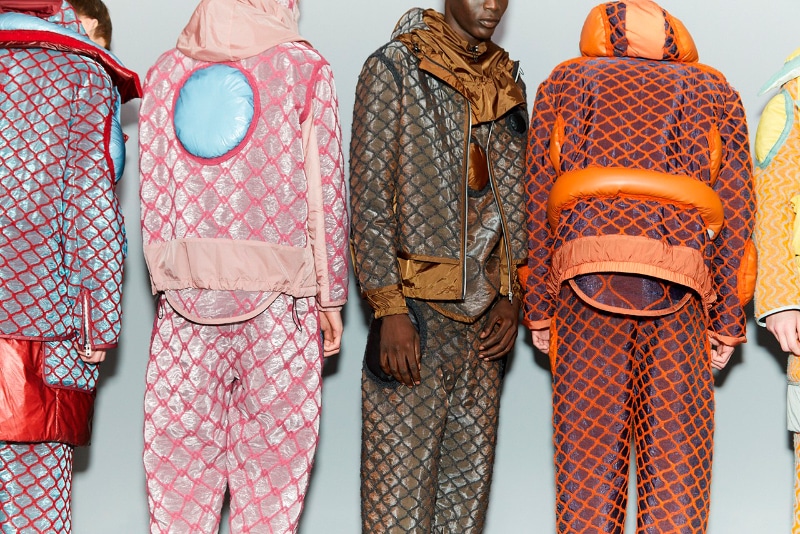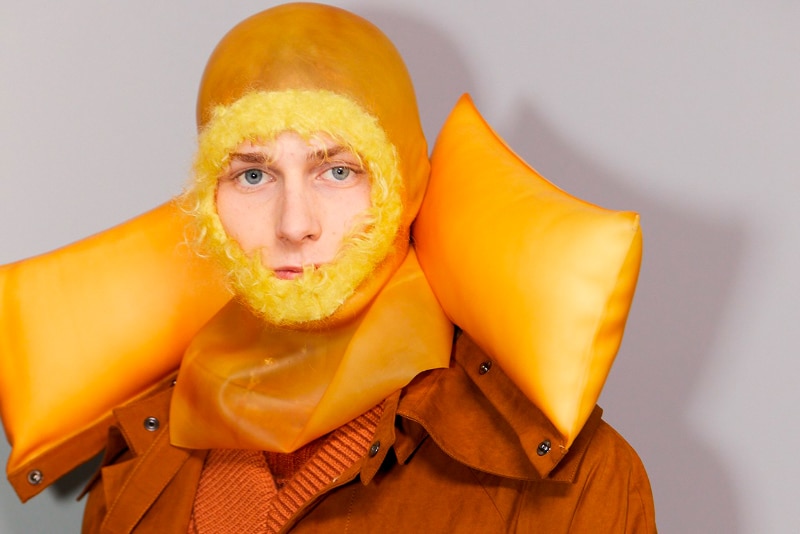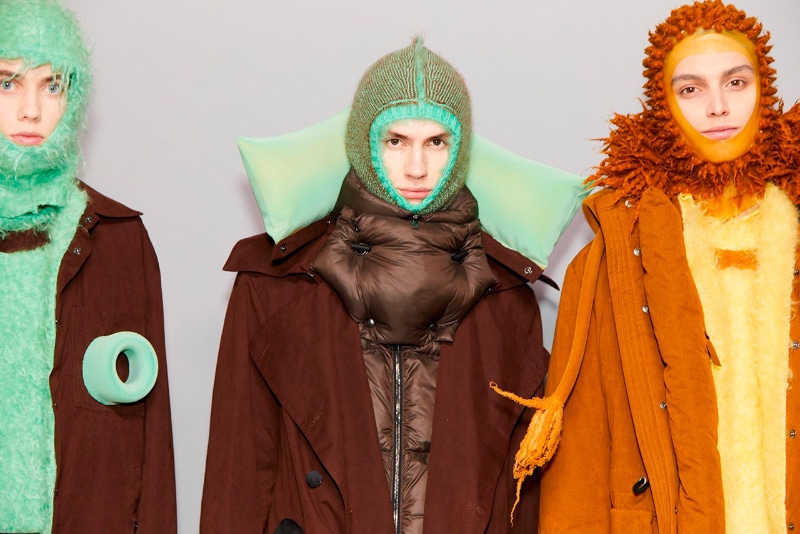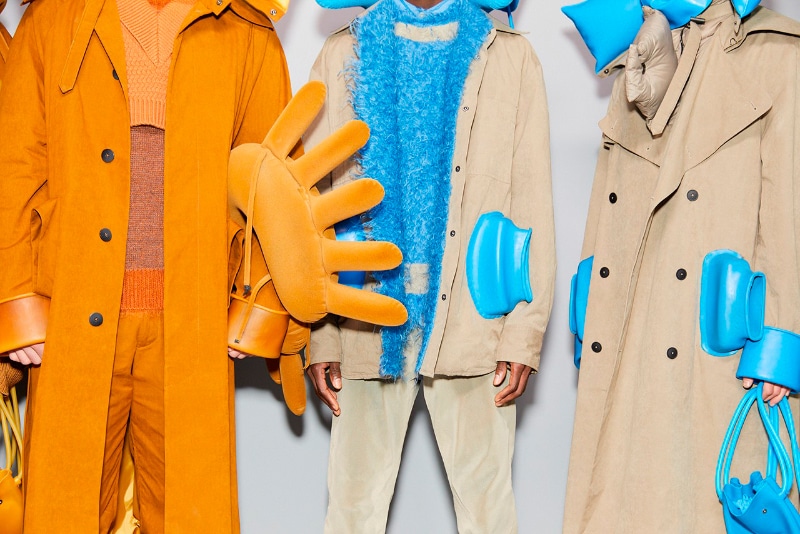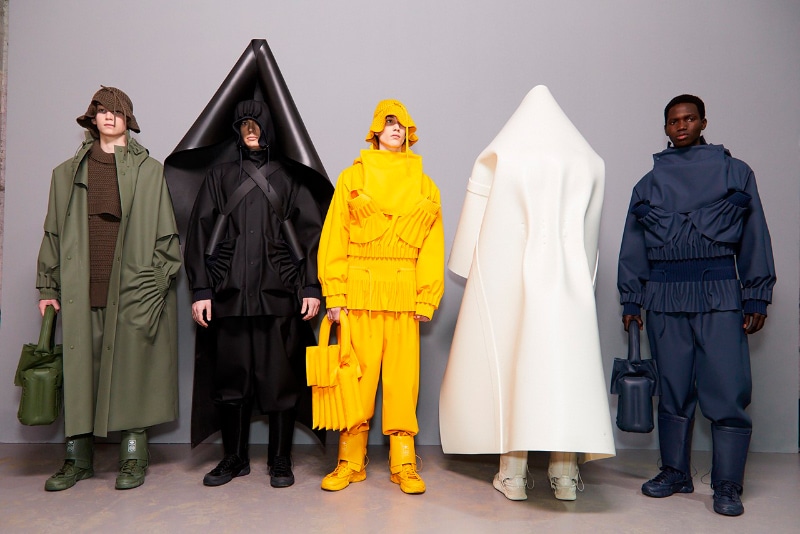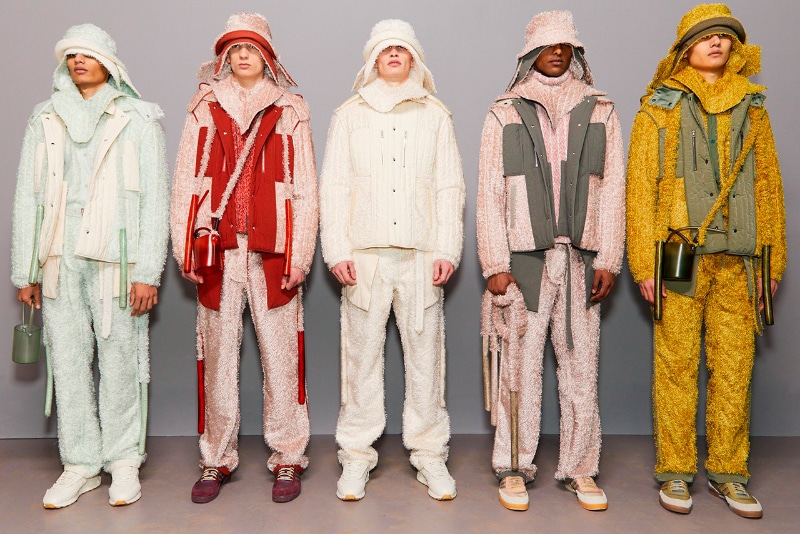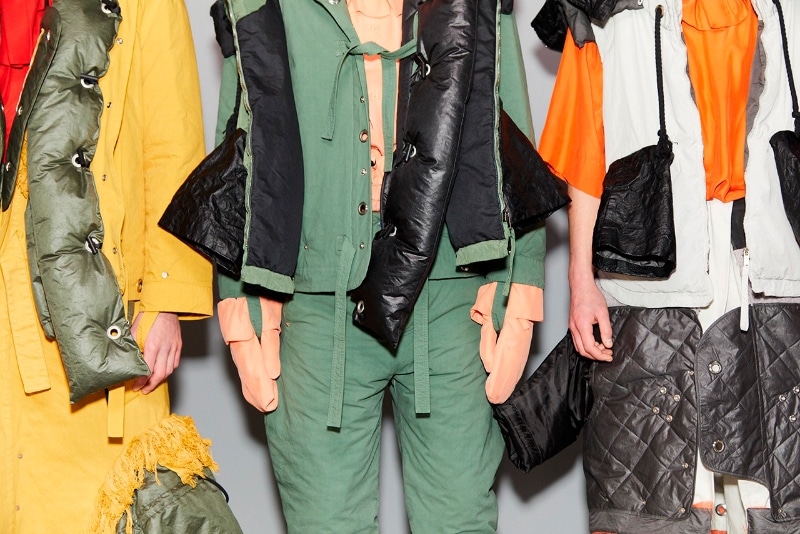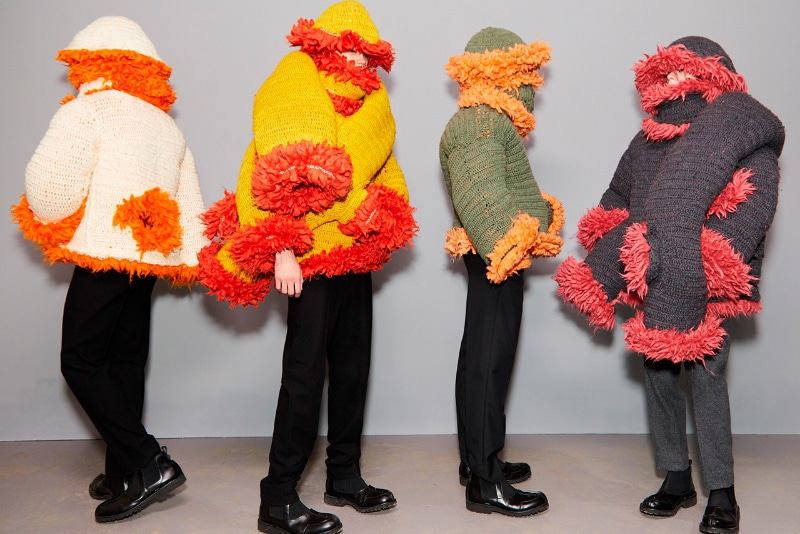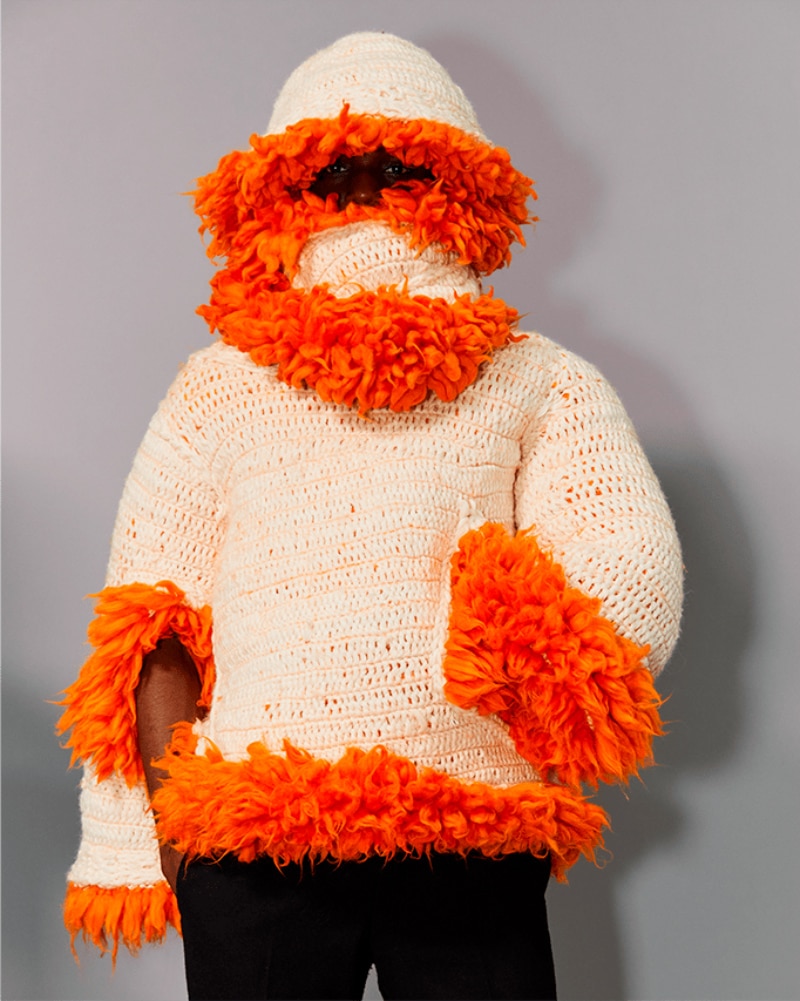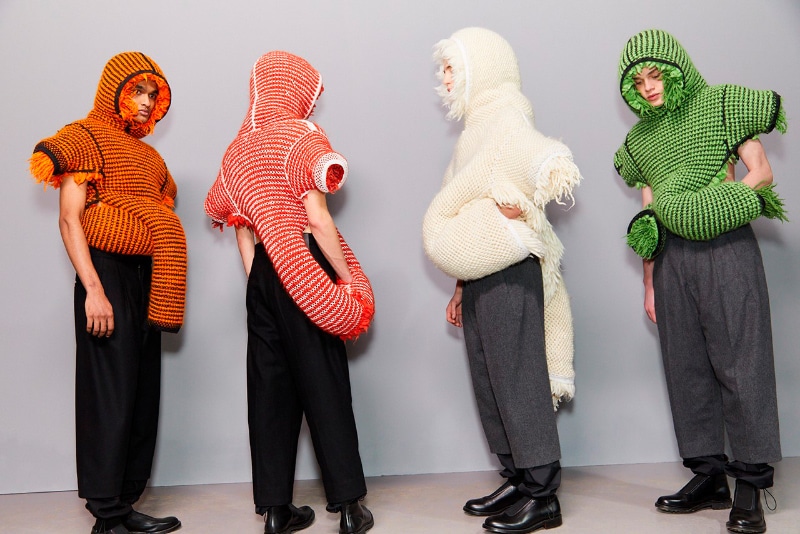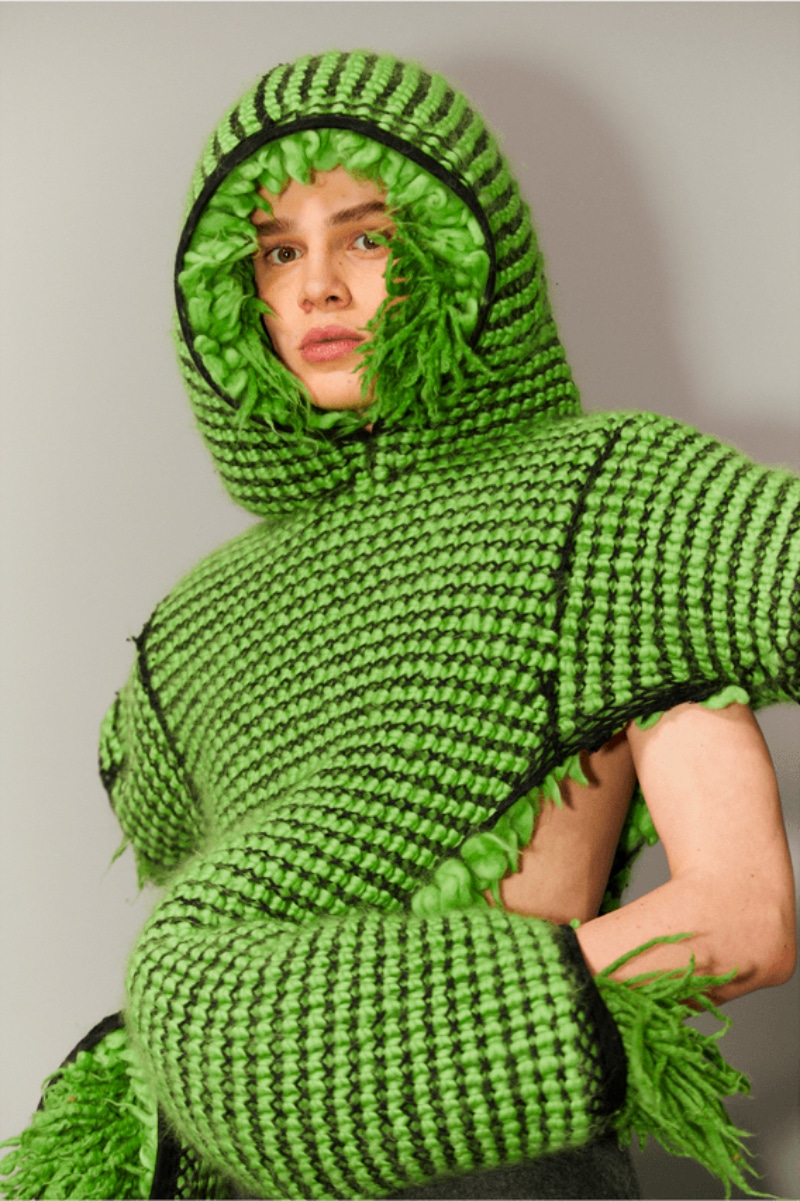 British fashion designer Craig Green has finally returned to the runways of his home country after a two-year hiatus to present his Fall/Winter 2022 collection as a preview of London Fashion Week (LFW).
Held at The Factory Project and seated on inflatable water tubes, Green's proposal was highly anticipated and even desired by fashion critics and it seems to have been worth the wait, as Craig lived up to everyone's expectations, thanks to the creations he presented and the bold, brave and optimistic vision he offered.
Among all of them, we have to highlight the architectural garments that the designer has carried out turning them into almost works of art, which have hogged all the limelight, the colorful and fluffy ensembles of the characteristic two-piece uniform and the brand's traditional looks reimagined, including shirts with zipped pouches, jackets and straight trousers reworked in blue and orange knit with nylon detailing and trench coats combined with puffed scarves. Some of these garments were marked by the fur details they incorporated.
The finishing touch to the looks were the furry, quilted bags and the Adidas SL trainers constructed with BOOST or others made of rubber and screwed with wooden soles simulating a visual effect of being attached to the trousers.