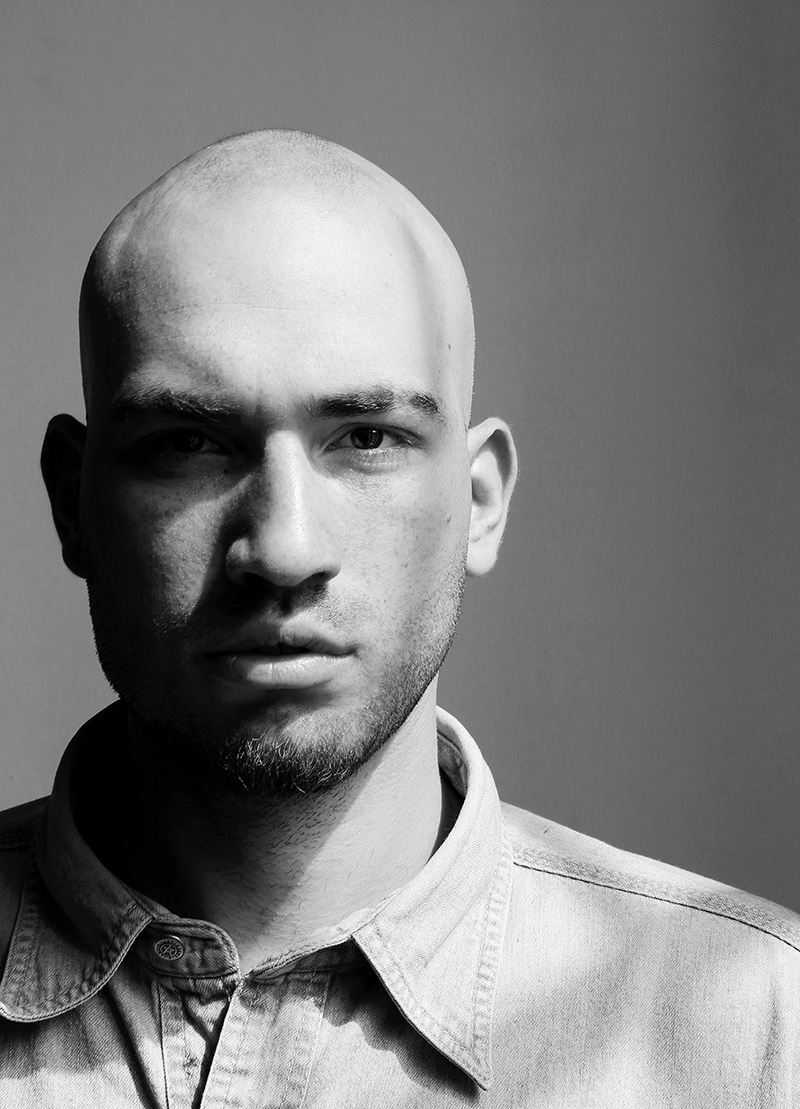 We first met Iraki at Mercedes-Benz Fashion Week Tbilisi, but since then we have also caught up with him presenting SITUATIONIST during Paris Fashion Week. Based in Georgia, we wanted to know not just more about the designer behind the buzzy brand but also how the next generation of talent is handling the current situation and plans to re-write the rules even if that means disrupting the system.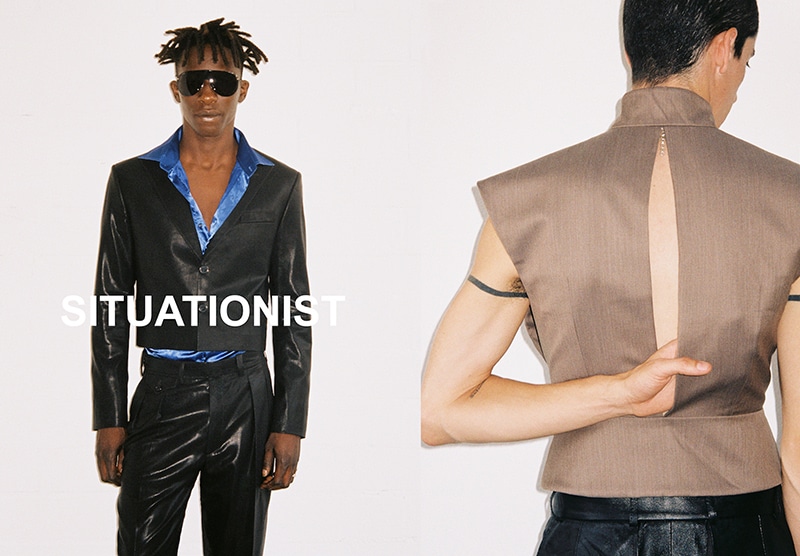 How did you venture into the business?
Well, I started in the "business" when I was young, without realizing really where I was going by picking up pattern making and sewing. I was 15 years old when fashion really played a role in my everyday life. After working for different brands in Tbilisi and abroad, soaking up my know-how, I finally decided to create SITUATIONIST, which made me realize what "business" meant.
Most importantly, as there have been major changes that evolved the approaches and lanes across the business, how did you "make the cut?"
I would say that knowledge and savoir-faire, not only mine but also from all my team, our pattern makers, seamstresses, and so on definitely helped to "make the cut". It helped in a way of making SITUATIONIST not only a brand but also an honest and distinguishable identity that comes out, I hope, through our garments.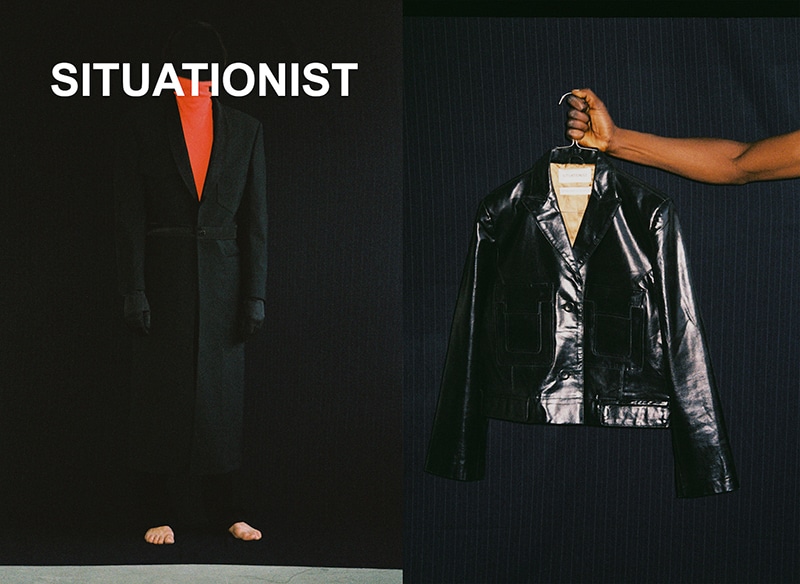 What drew you to delve into the creative façade of the industry?
Passion. Definitely. But also the support and help from people who will recognize themselves. All of these things pushed the vision I tried to, first shyly, present to the public.
In times of turmoil and global disruption, do you feel fashion is taking the right steps to change for the better?
I hope so. We are affected as everyone around the world by the COVID-19. But I hope that slowly, people will come back to the essence of their needs, and maybe concentrate more on what really matters for them. This might affect a different sector, as it might affect fashion.
If so/or not, could we elaborate on the measures that fashion could enact in order to thrive for a much better environment?
As I said, only time and people will take these decisions, but us, creative people, can try to lead or propose a vision that perhaps until recently was far from their mind. You know recently I've read an article explaining that retailers were expecting more online sales due to the lockdown. Well, finally they saw that people didn't follow the scheme of abusive consumption on the internet. Good, Bad… it will take time to step back and look at this global and critical situation for everyone with a different eye.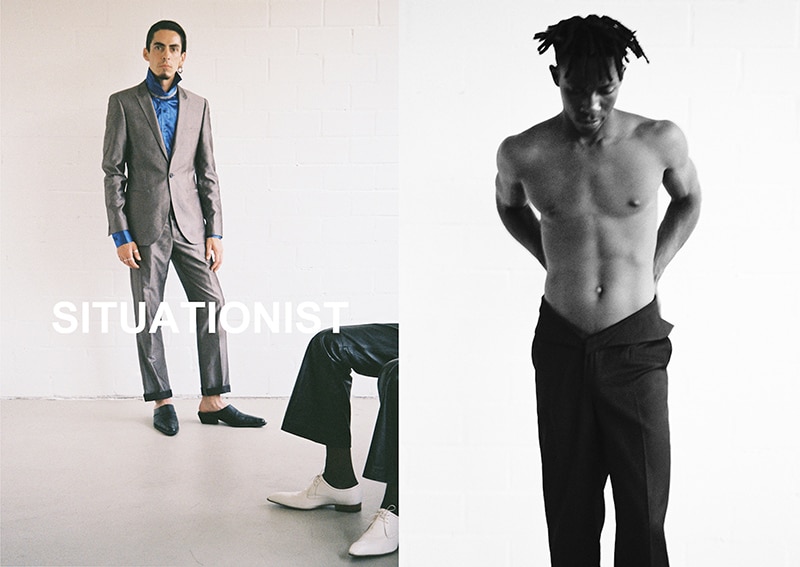 Touching on the cycle of fashion (and its occurrences) – do you believe that the current COVID-19 condition will hinge something revolutionary and trigger a radical scheme of progression?
It all depends on what we put behind the word "progression". For some progression will mean a higher percentage of sales on a global scale, for others, progression will mean the end of mass consumption and delocalization of production for ridiculously low salaries in China or Bangladesh. To me, progression, in terms of way of thinking, would be asking yourself "do I really need to buy 5 t-shirts for 10€ each when I know in what condition it has been made and that there are other ways to consume".
How do you envision the future of fashion, trends, and the whole creative avenues?
I don't like trends, usually. I never considered myself as a "trendsetter". I believe in honest and thoughtful creativity, knowledge of what you do. I believe garments are made to be worn for years, not for 6 months. And this, of course, required high-quality processes.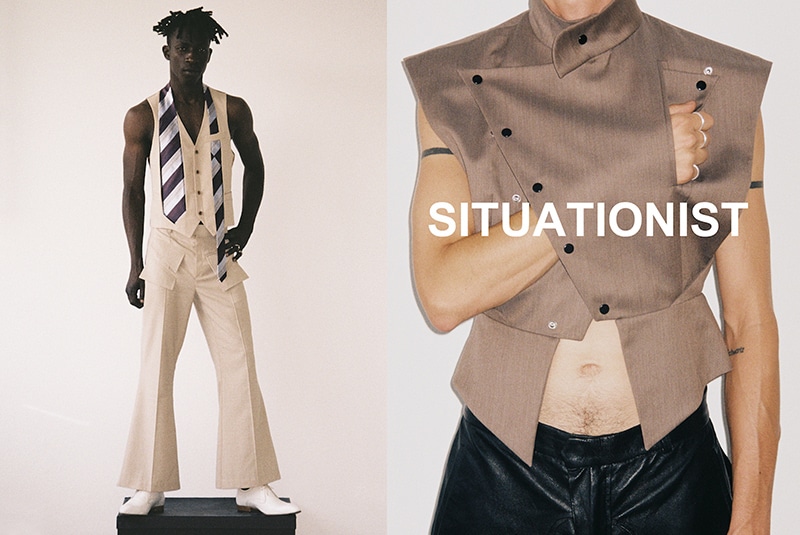 In terms of the Coronavirus pandemic: will it eradicate fast fashion once and for all?
Eradicate is a big word. But decrease and detract it, I believe yes, for sure.
Digging (deep) into the shifts in consumerist culture: what could be the next go-to code of conduct that we will embrace from a global perspective?
Knowing what and why you consume, and if what you are consuming fits what you believe in. You have the choice and unlimited possibilities of consumption, at any level.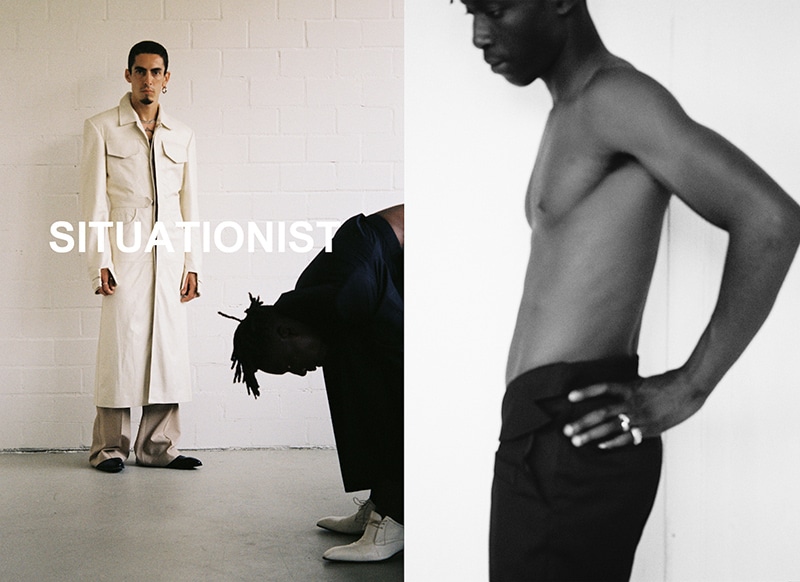 Lastly, as a possible recession might be in the loom, what answers are you expecting the creative industry to be clinging onto post-pandemic?
Well, I'm especially concerned too in that case.
Being strong, trying to keep self-confidence, and not giving up on our team. Also telling ourselves that hopefully, this situation is temporary on a global scale. Sometimes, we need to change radically something that didn't work, unfortunately, we need to face radical changes or disruptions that affect all of us.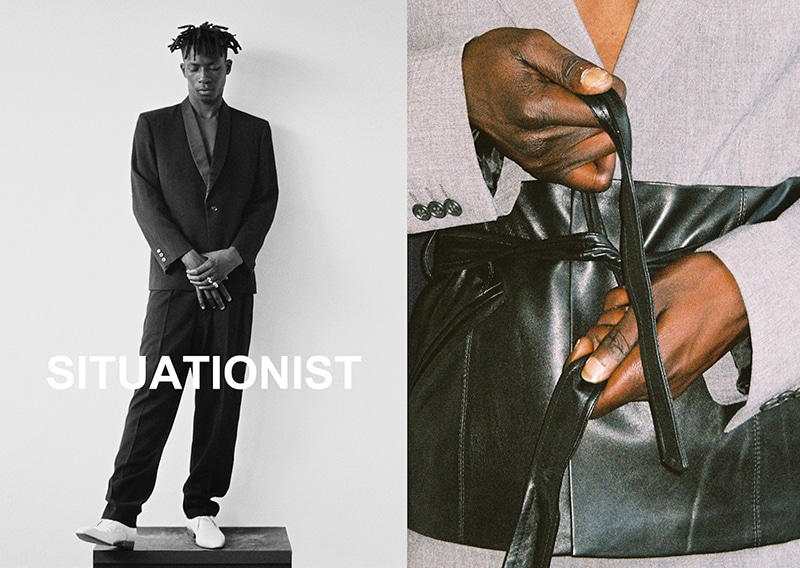 Irakli Rusadze portrait by GRIGOR DEVEJIEV
SS20 campaign by DAVIT GIORGADZE