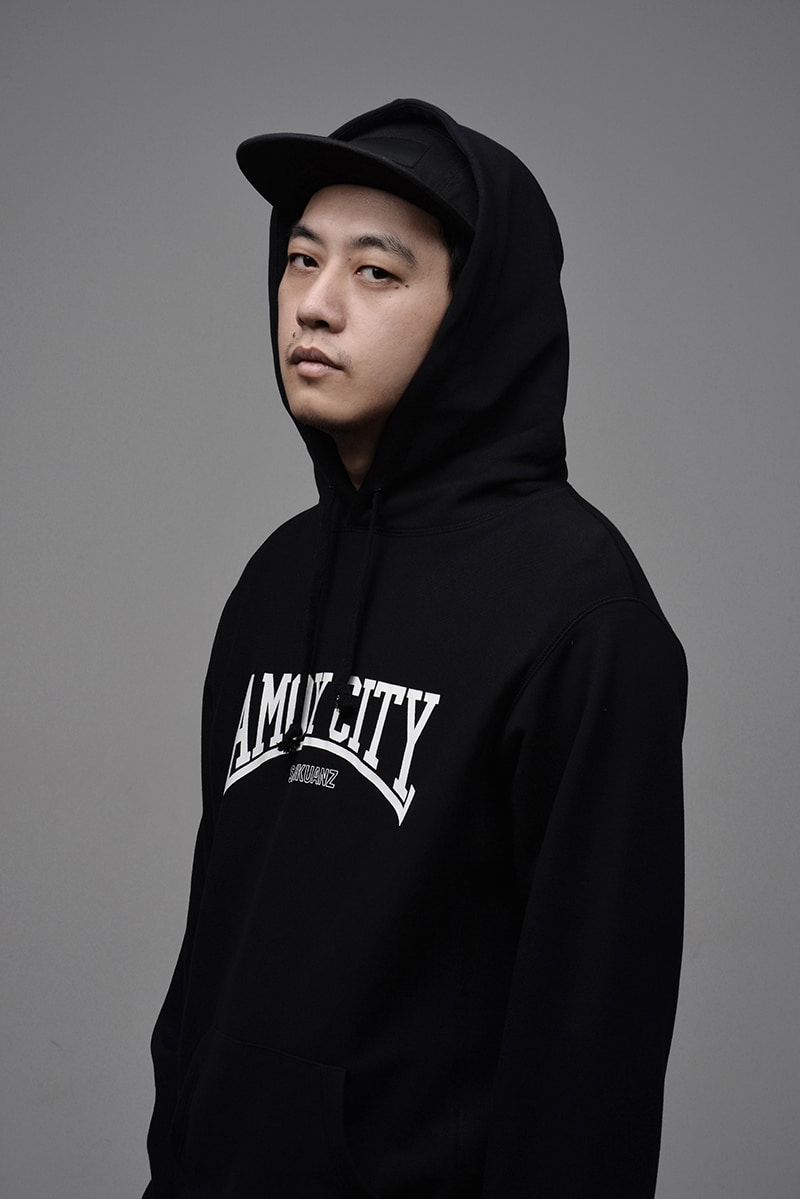 Shangguan Zhe
Back in January during Paris Men's Fashion Week, we looked forward to the highly anticipated fall collection of Sankuanz and it didn't disappoint. Shangguan Zhe was one of the first Chinese designers to break out into the international menswear scene when streetwear was rising and he captured attention with collabs from Puma, Vans, Casio, and more mixed with his punk and uniform aesthetic always with a streak of dark humor. Then not just the fashion industry was put on pause, but the whole world.
Shops are slowly opening up and online retail shipping looks more prosperous, but what about us? Are we in the mood to shop, are we in the mood to think about clothes that don't protect us? Do we even have the same identity as before? So many of our roles have changed along with our dynamics. As creatives we know that creativity is about solutions and ideas, much like an engineer, we need to construct, but Shangguan gave us a glimmer hope, that once a creative always a creative, and it's important that we don't lose that part of our identity.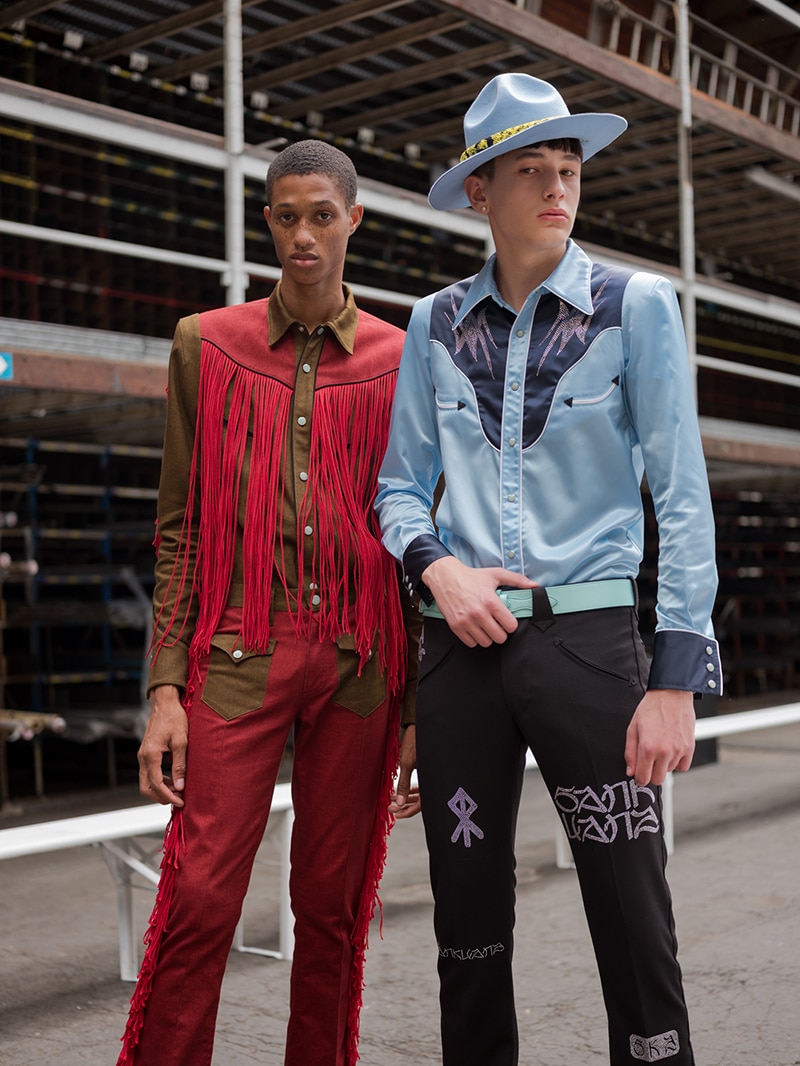 Sankuanz SS20 Backstage shot by Marc Medina for Fucking Young!
How did you venture into the business?
After graduating from university, I didn't look for a job. Instead, I established my own studio. It doesn't seem like a good idea now.
It's always a good idea if you have your own vision, which you do! Most importantly, as there have been major changes that evolved the approaches and lanes across the business, how did you "make the cut?"
A lot of things seem to remain in uncertainty at the moment. Our focus so far has been orders from multiband stores, which may shift to retail business online.
In regards to design, what drew you to delve into the creative façade of the industry?
Creativity and new things have always fascinated me. I also admire creators with so much creativity. This industry shows transformation and vitality. Things change fast and there are always challenges ahead.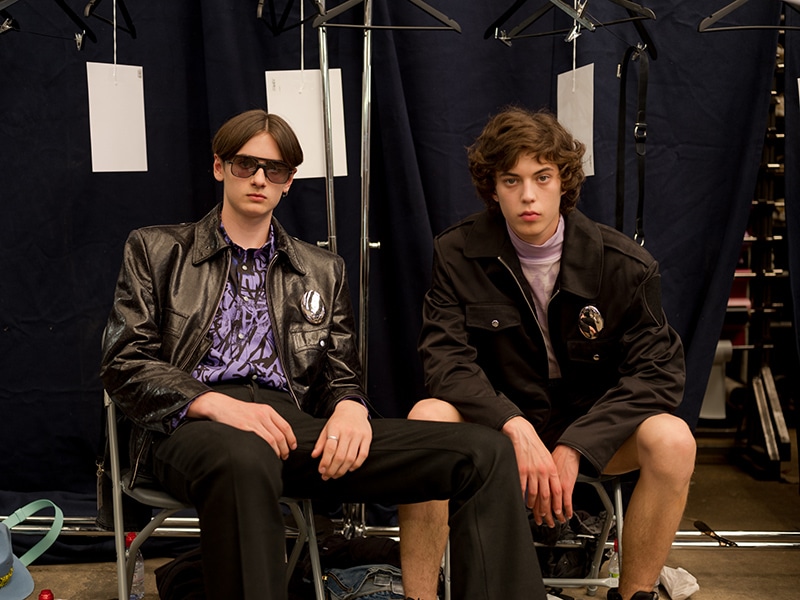 Sankuanz SS20 Backstage shot by Marc Medina for Fucking Young!
In times of turmoil and global disruption, do you feel fashion is taking the right steps to change for the better?
Actually I am not well aware of what the other designers are up to in regards to preparation. However, during this pandemic, besides the steep economic downturn, I also feel sad about the increasingly stronger populism on the Internet.
I personally find the rising populism quite scary. Touching on the cycle of fashion (and its occurrences) – do you believe that the current Covid-19 condition will hinge something revolutionary and trigger a radical scheme of progression?
Things rarely change overnight. However, I think that after the current Covid-19 condition, the fashion industry will witness a speed-up in all its aspects – like presentation methods, order placements, and sales models. The majority of brands will attempt to make changes and try out new ways to be more proactive.
How do you envision the future of fashion, trends, and the whole creative avenues?
Merging may be a direction. Creativity and technology will gradually separate from each other, as the threshold of grasping technology gets lowered. Most creative practices will be based on the Internet. You can be an artist, a musician, a designer, or whatever other creator, and these identities can be overlaid. A creator will be freer to enjoy multiple identities.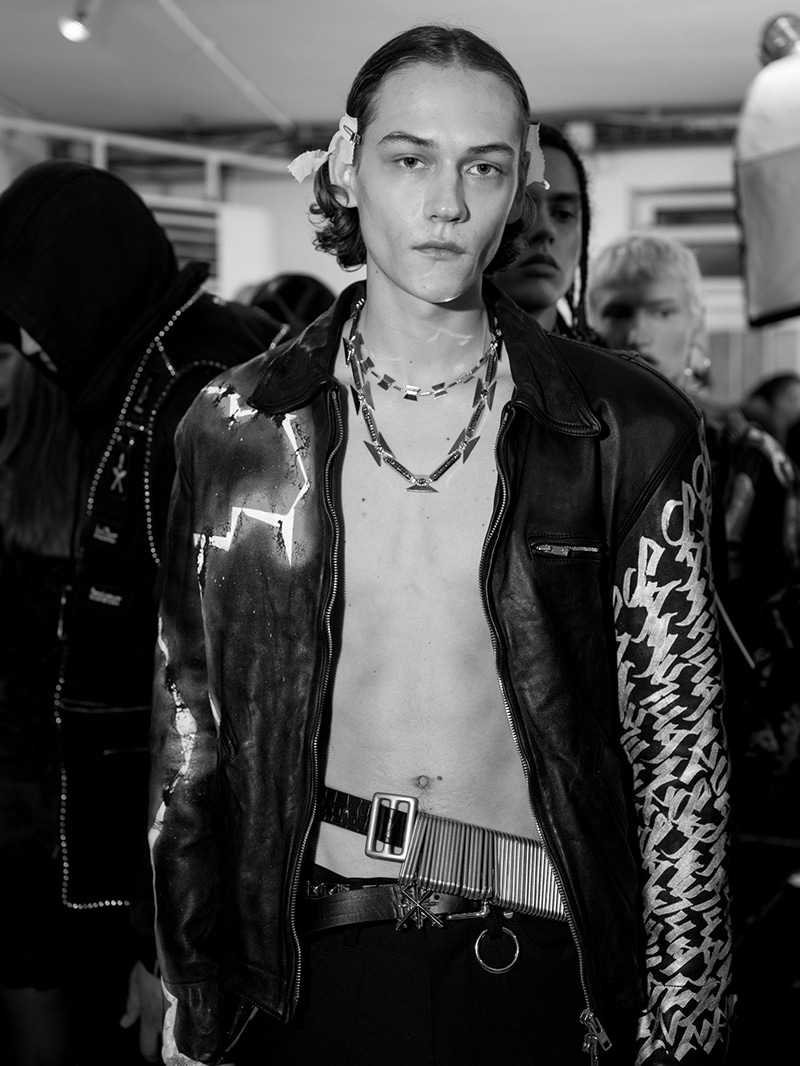 Sankuanz FW20 Backstage shot by Marc Medina for Fucking Young!
In terms of the Coronavirus pandemic: will it eradicate fast fashion once and for all?
In fact, I have no precise idea of the term of fast fashion. I do not know what people want to discuss under this term. I have seen many people of the industry criticizing fast fashion with fury, and I do not understand where their anger comes from. If fast fashion refers to fashionable garments at a cheap price, I do not see anything negative about it. Maybe it is because of the relatively poor quality? Or the waste from the mass production? Yet price and quality are connected, and we cannot talk about one without touching the other. I do not know if the pandemic will eradicate fast fashion. However, I think what determines the future of fast fashion is not the pandemic, but changes in the consumer market.
Digging (deep) into the shifts in consumerist culture: what could be the next go-to code of conduct that we will embrace from a global perspective?
Sustainable development should progressively become accepted by the public as a go-to code of conduct.
Lastly, as a possible recession might be in the loom, what answers are you expecting the creative industry to be clinging onto post-pandemic?
If the economy keeps going down, I wish everyone in the creative industry would continue to be able to make a living through creativity, without having to work for Uber or Uber eats.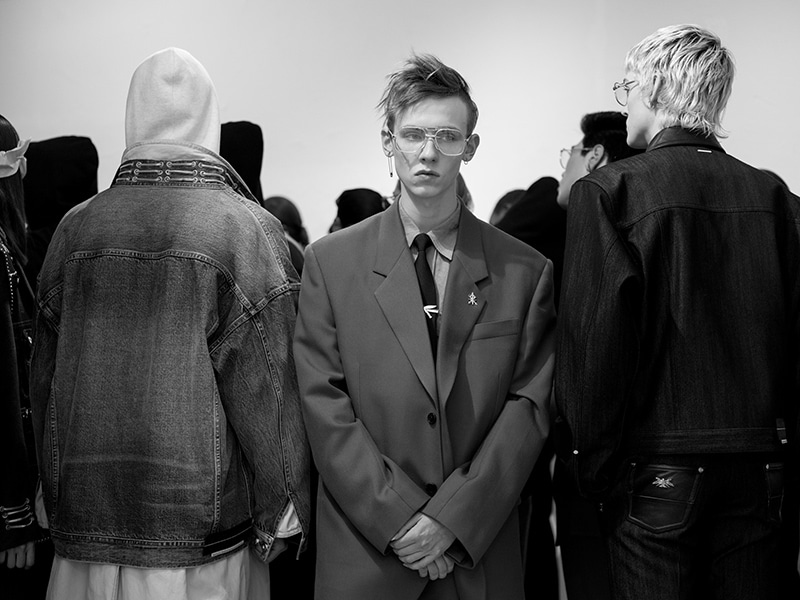 Sankuanz FW20 Backstage shot by Marc Medina for Fucking Young!
SHOP SANKUANZ HERE!