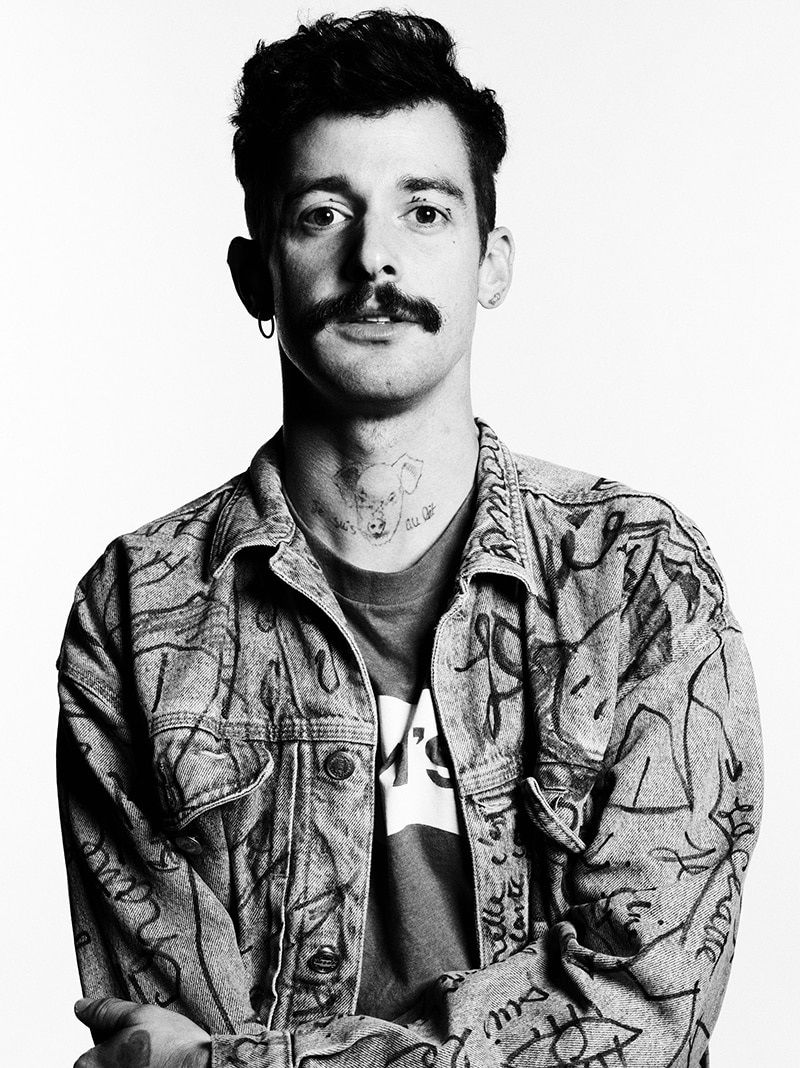 Charlie Le Mindu doesn't need an introduction as his practice is hard to label, but best to experience. While he mixes art, fashion, and hair, it's the latter that brought him into the forefront with beautifully bizarre and shocking creations. With a rebellious nature, he even has brought some of his shows to Paris Fashion Week including an iconic performance at Crazy Horse. He has used hair as an anarchic medium to do whatever he wants in Paris, Berlin, London, New York, and romantically to our seventh issue cover coiffing Lucky Blue Smith shot by Pierre et Gilles.
We were thinking a lot of Charlie recently, with his belief about the transformative power of hair. If you've been busy on social media, you have probably seen lots of people doing their own hair DYI from shaving heads to fringe. But beyond lockdown, with the ever-looming climate crisis, isn't it better to experiment styles and trends with hair than wasting clothes. It was time we caught up with Le Mindu! While his hair creations can be louder than words, Charlie is also not afraid to be vocal and speak his mind in an industry where many of us are expected to be seen and not heard.
How did you venture into the business?
I started working in a hair salon when I was thirteen. The connection with the client was what excited me the most about the business and knowing that the more you do, the stronger the connection gets. From there, I wanted to work with people that inspired me directly. It is so easy now to reach people through all the social network possibilities.
When I first started, I wanted to create imagery inspired by what I already knew in fashion and/or art.  My perspective changed when I got sober, there was a quick turnaround in inspiration, and what I thought was important. My friends that still remain are my main source of inspiration now.
Most importantly, as there have been major changes that evolved the approaches and lanes across the business, how did you "make the cut?"
My time of reflection has changed and is more concentrated on what message I want to deliver rather than just creating something beautiful. I have never been able to keep my mouth shut, but speak OUT by creating visuals is way more interesting and also appreciated.
What drew you to delve into the creative façade of the industry?
From a young age, I realized that beauty changes the mentality of people. I like to also think of myself as a therapist. I help people solve problems through enhancing or even by finding their personality.
In times of turmoil and global disruption, do you feel fashion is taking the right steps to change for the better?
I believe we will go through different extremes.  I see people aggressively making noise just to make money or be seen.  I also see others taking a more sensible route.  Following political and environmental climates to inspire their future works. I guess it depends on your situation.
If so/or not, could we elaborate on the measures that fashion could enact in order to thrive for a much better environment?
I wish that there were more creatives like Marine Serre. I also wish that we didn't have to wait for something as crazy as Covid-19 to come along for big changes to happen. Fashion must make swift changes and be mindful of exploitation and environmental damages. We do have the G20 to come and rescue us.  I want CEO's from all major luxury empires to come forward and build something similar. We, young designers, are not able to make impactful changes in short periods of time with limited accessibility and resources. We can still be effective just not on such large scales.
Top G20 CEOS around the globe are collectively and actively exploring a new vaccine that harms a small percentage of the world population. Why can't our big fashion capitalists not all come together and solve issues surrounding the exploitation of children, the destruction of our planet, and unnecessary fashion collections?
Touching on the cycle of fashion (and its occurrences) – do you believe that the current Covid-19 condition will hinge something revolutionary and trigger a radical scheme of progression?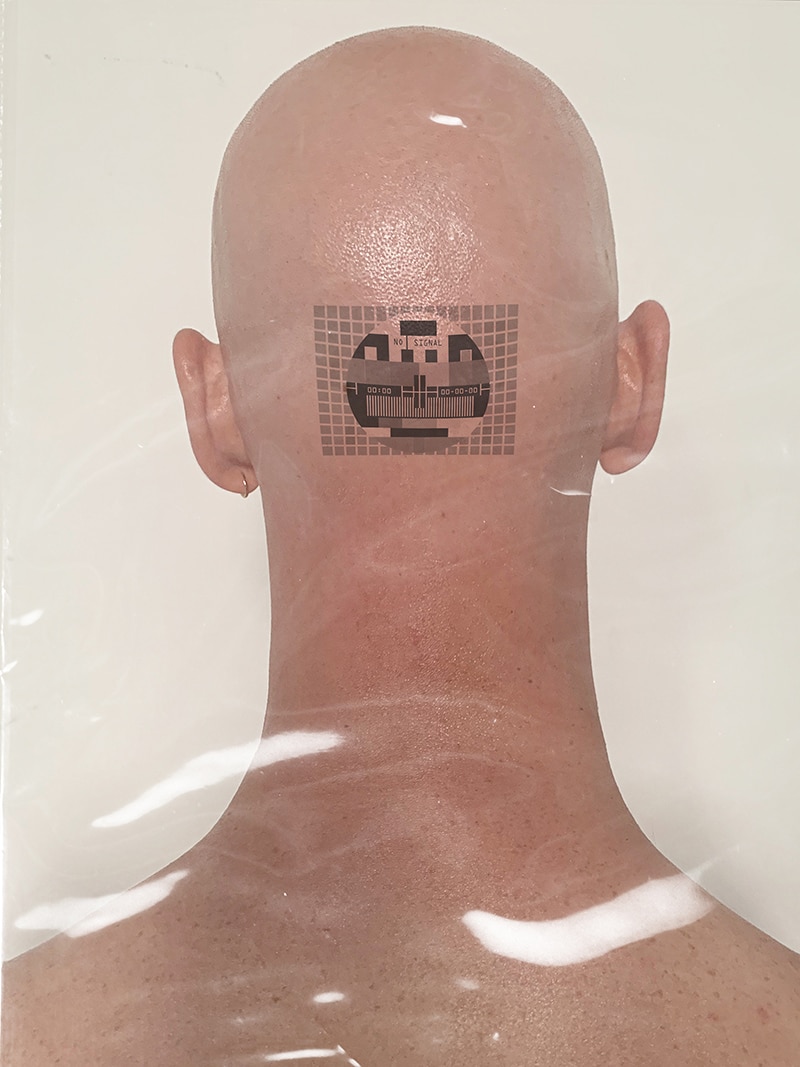 I am mire
How do you envision the future of fashion, trends, and the whole creative avenues?
I imagine more radical subcultures… Punks now are environmentalists. 
In terms of the Coronavirus pandemic: will it eradicate fast fashion once and for all?
I hope so. People are savages, I predict it will be something similar to the Paris attacks. When Charlie Hebdo and Bataclan happened, everyone was your best friend for a few days and then everything returned back to chaos. Unfortunately, not everyone is radical enough. We need more Punks!
Digging (deep) into the shifts in consumerist culture: what could be the next go-to code of conduct that we will embrace from a global perspective?
In terms of fashion, we should combine men's and women's shows.  Have only two fashion seasons and tack on Couture to one of the weeks.  This would save on production costs and non-essential travel and clutter. Nick Knight collaborated with Walter van Bierendock on some cool catwalk videos.  Going in this direction is more economical and better for the planet. We have created social networks for a reason, there is a more progressive way to present our projects.
Lastly, as a possible recession might be in the loom, what answers are you expecting the creative industry to be clinging onto post-pandemic?
Life goes on.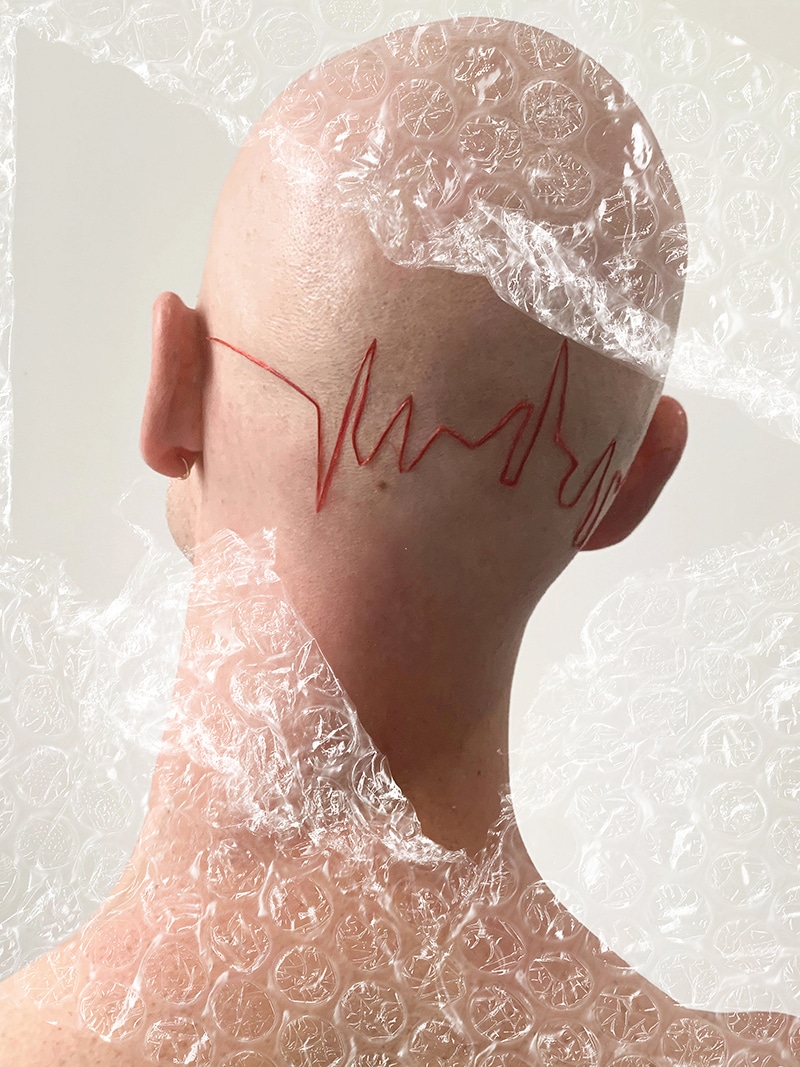 Photography/Creative direction: Charlie Le Mindu & Dallas Bugera
Beauty: @CharlieLeMindu
Model @dalpal
Charlie Le Mindu portrait by Ben Hassett