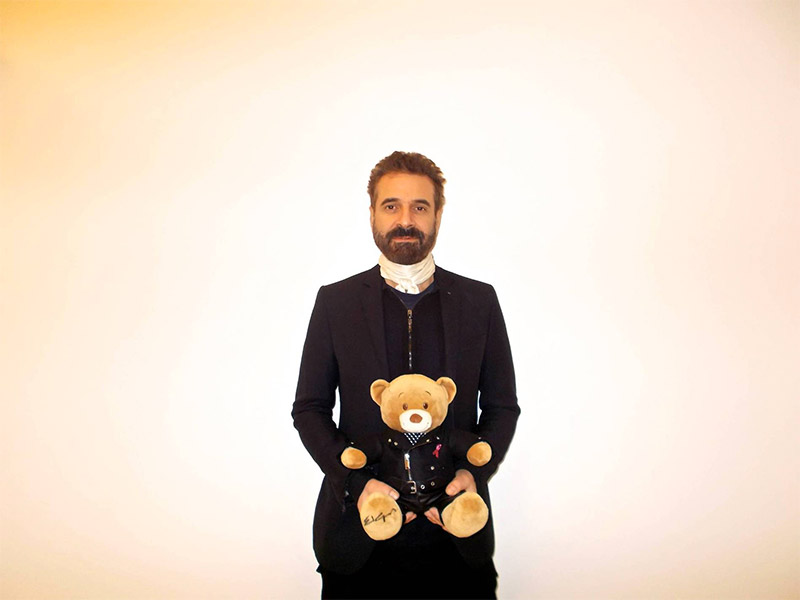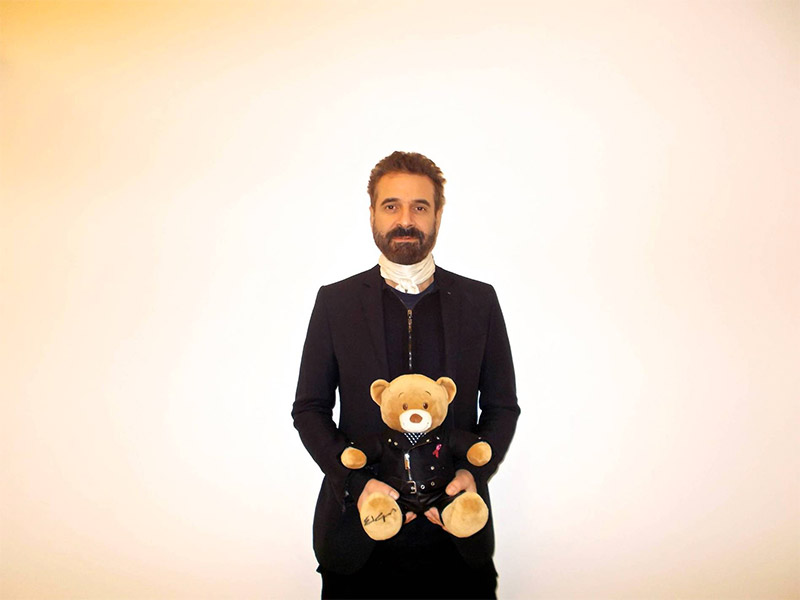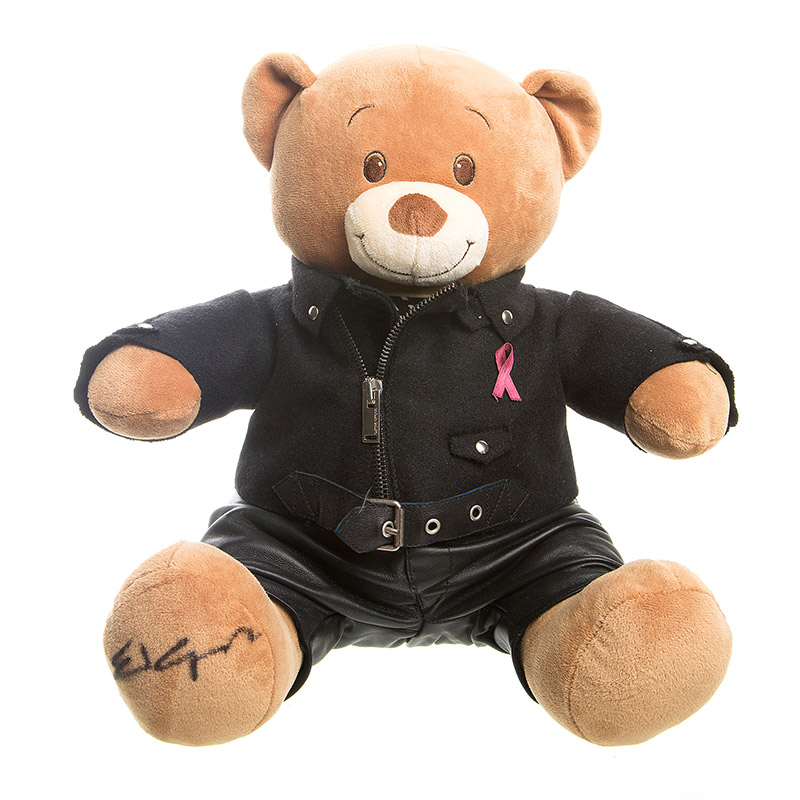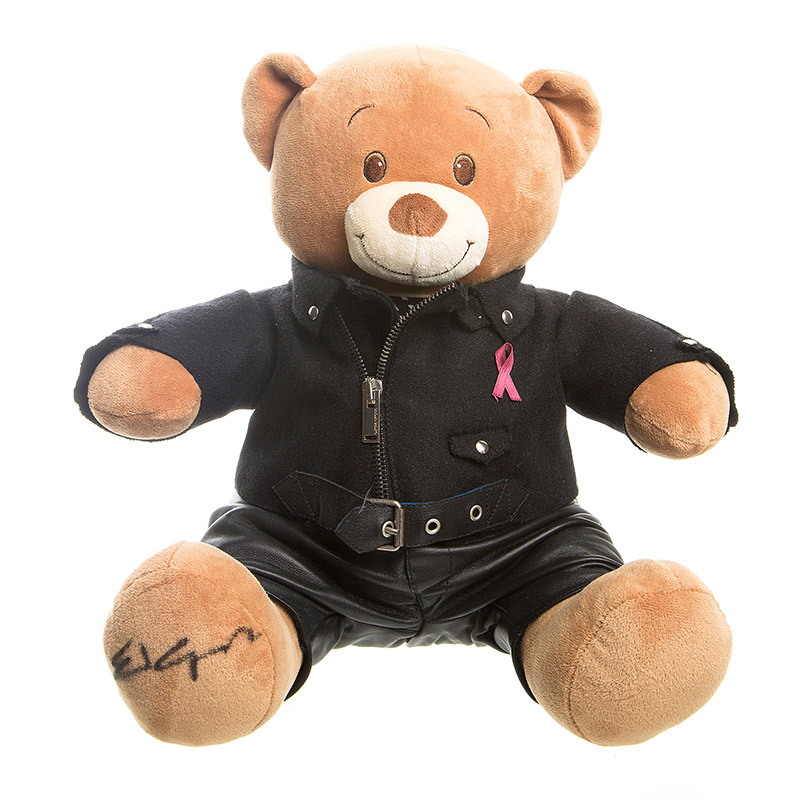 Ennio Capasa supports Life Ball, the biggest worldwide AIDS charity event, by dressing a special teddy bear that will be auctioned to benefit the association "Operation Bobbi Bear".
"Operation Bobbi Bear", is a South African organisation devoted to protecting children from sexual abuse whilst minimising the risk of HIV infection from the moment of rescue, ensuring their health and wellbeing, and bringing their perpetrators to justice.
Ennio Capasa, designer and creative director of the Maison, has personally dressed the teddy bear, creating a special tailored outfit inspired by CoSTUME NATIONAL HOMME Winter 2014 collection, Low and Heroes. The bear is wearing a black, raw edge cloth biker with thermo welding details inside, black soft leather trousers, and a t-shirt with a black and white geometrical print.
All the biggest names on the international scene among designers, artists, celebrities and politicians have supported this laudable initiative that will launch a special charity auction taking place on December 8th in New York, at Sotheby's, where you can submit your own bid for the bear.
In addition, you can participate in online auction, clicking HERE!