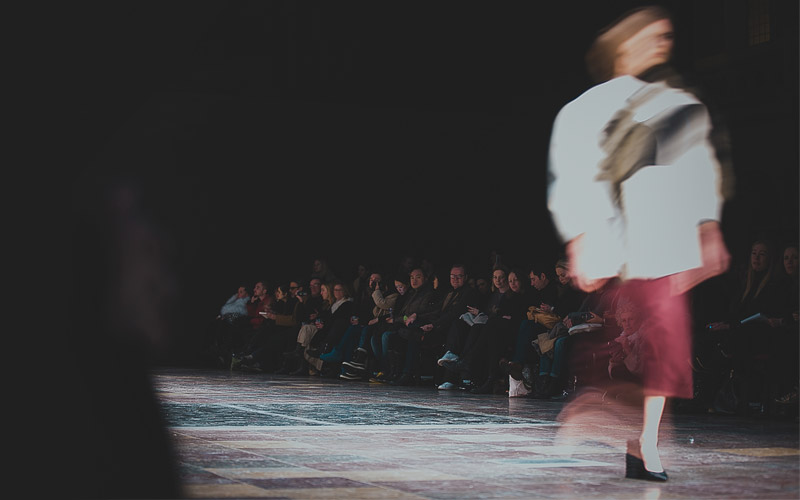 Copenhagen Fashion Week has just released the show schedule for the upcoming fashion week in January including a sustainable opening show.
"The past couple of years we have worked with an intensified focus on sustainability and strived to make the fashion week as well as the industry more green. That is why we find it important to cement this green focus with a sustainable opening show." – said Eva Kruse, CEO of Copenhagen Fashion Week
For the first time ever Copenhagen Fashion Week can present two official show venues – both in the heart of Copenhagen. Copenhagen City Hall continues to be the primary show venue but now Børsen – The Royal Exchange will be included as a show venue. Amongst the shows at City Hall are Anne Sofie Madsen and Barbara I Gongini and at Børsen – The Royal Exchange Ivan Grundahl and Great Greenland will among others hold their shows.
Wednesday, January 28, 2015
12:00 – 13:00 – Fonnesbech
13:00 – 14:00 – Nicklas Skovgaard
14:00 – 15:00 – Asger Juel Larsen
15:00 – 16:00 – Maikel Tawadros
16:00 – 17:00 – Mark Kenly Domino Tan
17:00 – 18:00 – Mads Nørgaard
18:00 – 19:00 – Han Kjøbenhavn
18:00 – 19:00 – Lace by Stasia
19:00 – 20:00 – Wood Wood
20:00 – 21:00 – Great Greenland
21:00 – 22:00 – Henrik Vibskov
Thursday, January 29, 2015
10:00 – 11:00 – Jean // Phillip
11:00 – 12:00 – Lovechild 1979
12:00 – 13:00 – Veronica B. Vallenes
14:00 – 15:00 – Freya Dalsjø
15:00 – 16:00 – Baum und Pferdgarten
16:00 – 17:00 – YDE
17:00 – 18:00 – Ganni
18:00 – 19:00 – Bruuns Bazaar
19:00 – 20:00 – Designers Remix
20:00 – 21:00 – Anne Sofie Madsen
21:00 – 22:00 – By Malene Birger
Friday, January 30, 2015
11:00 – 12:00 – Wolford
12:00 – 13:00 – HENRIKSILVIUS
13:00 – 14:00 – Frederico d'Angelo
14:00 – 15:00 – Ivan Grundahl
15:00 – 16:00 – Designers' Nest
16:00 – 17:00 – BARBARA I GONGINI
17:00 – 18:00 – Nicholas Nybro
18:00 – 19:00 – 2OR+BYYAT
19:00 – 20:00 – TEKO Business & Design