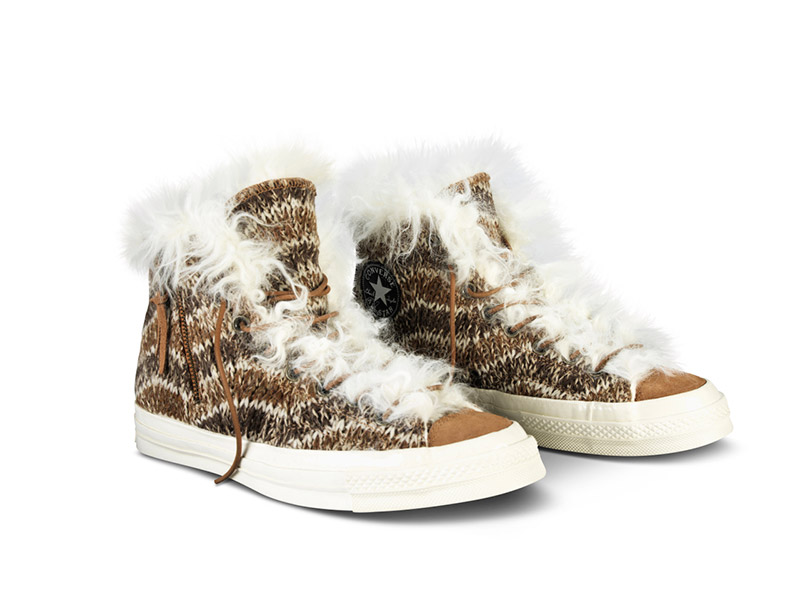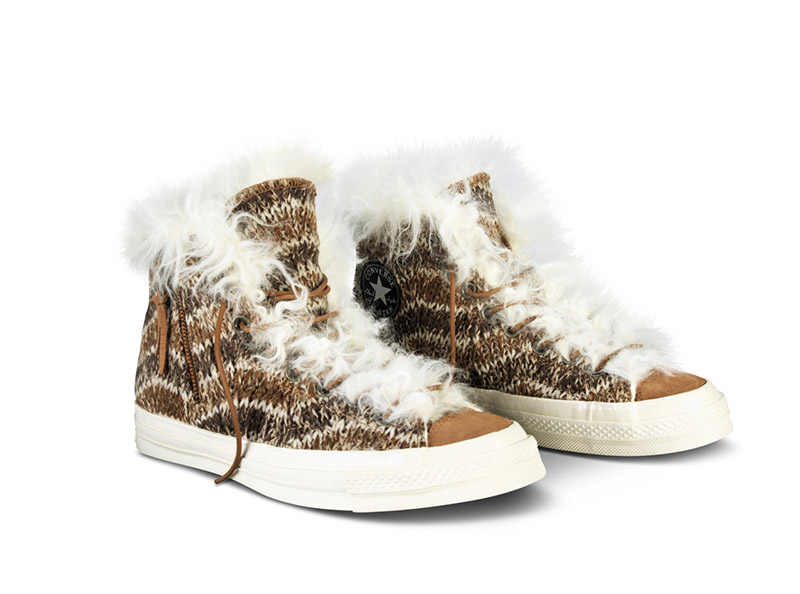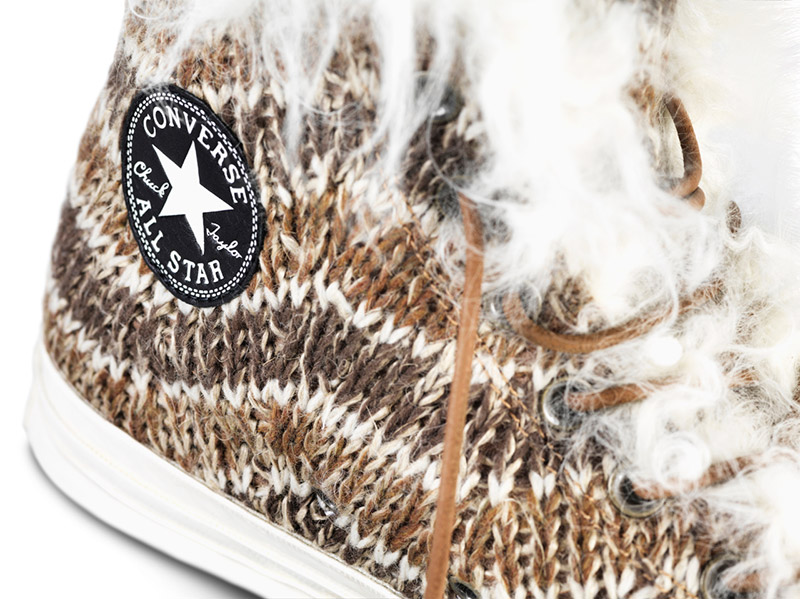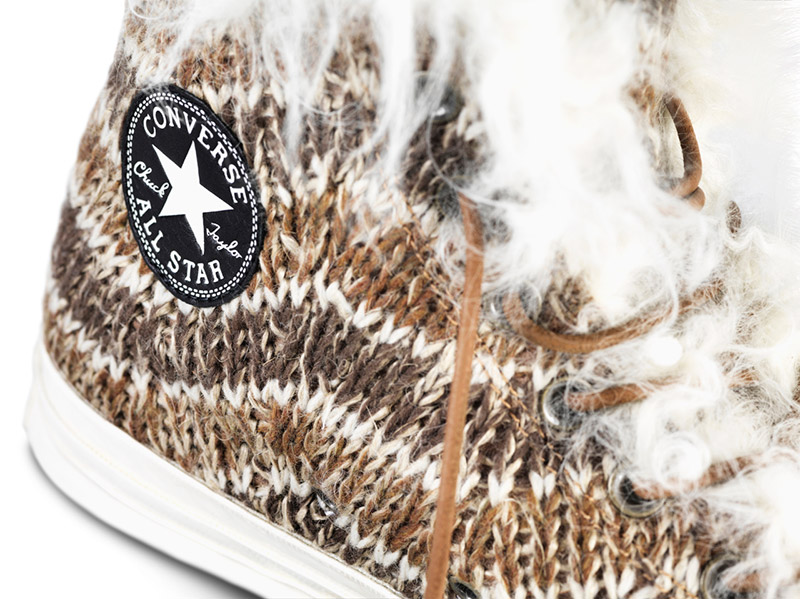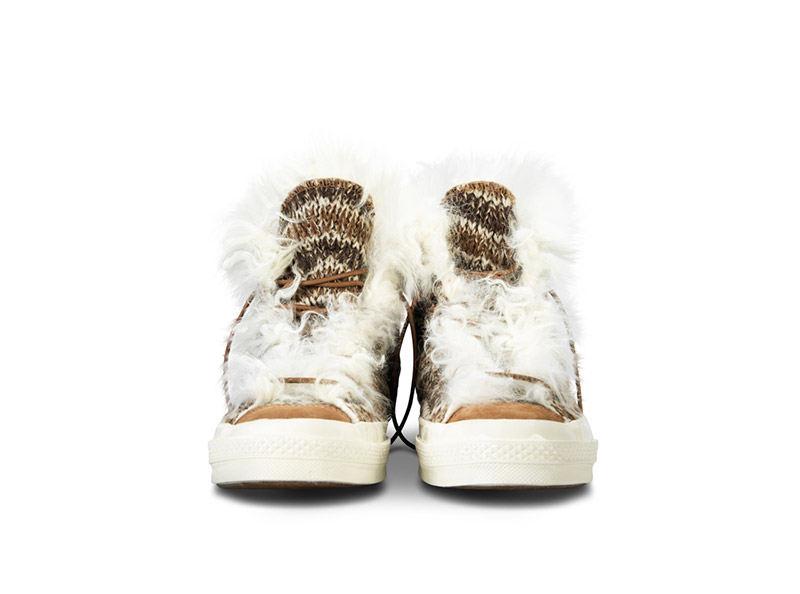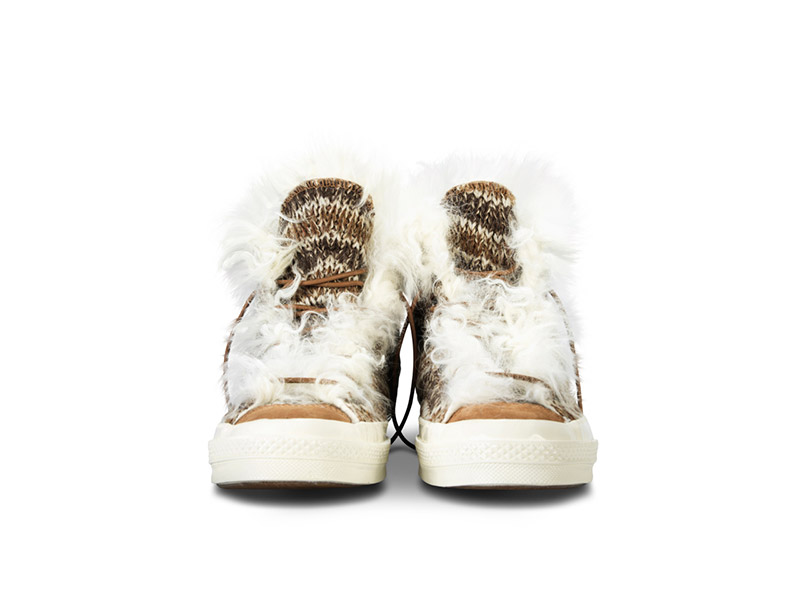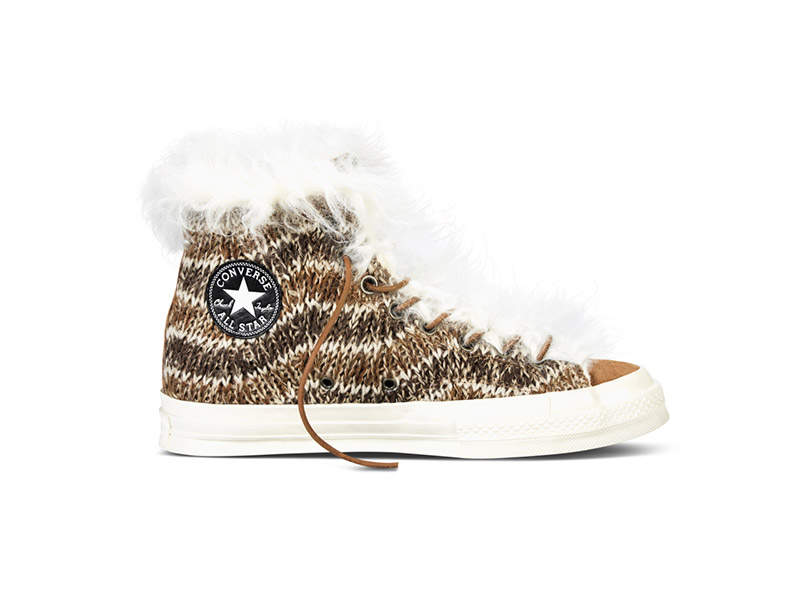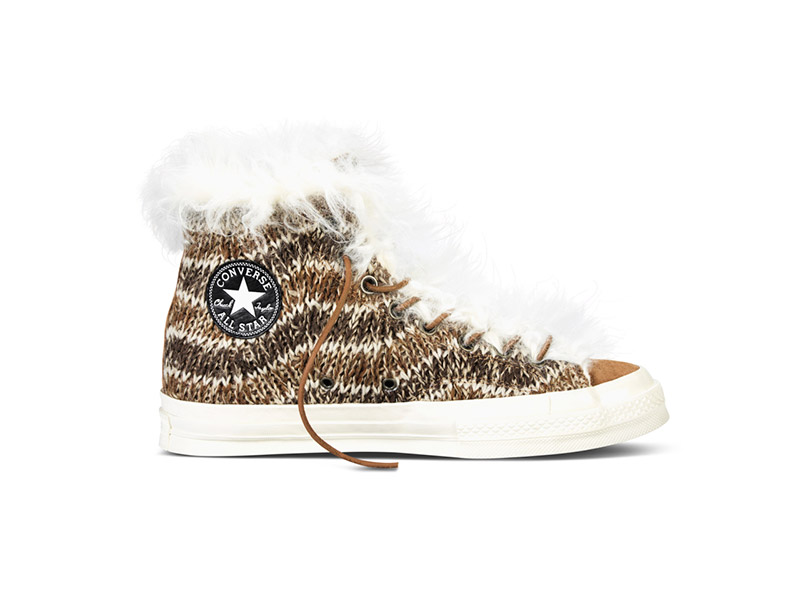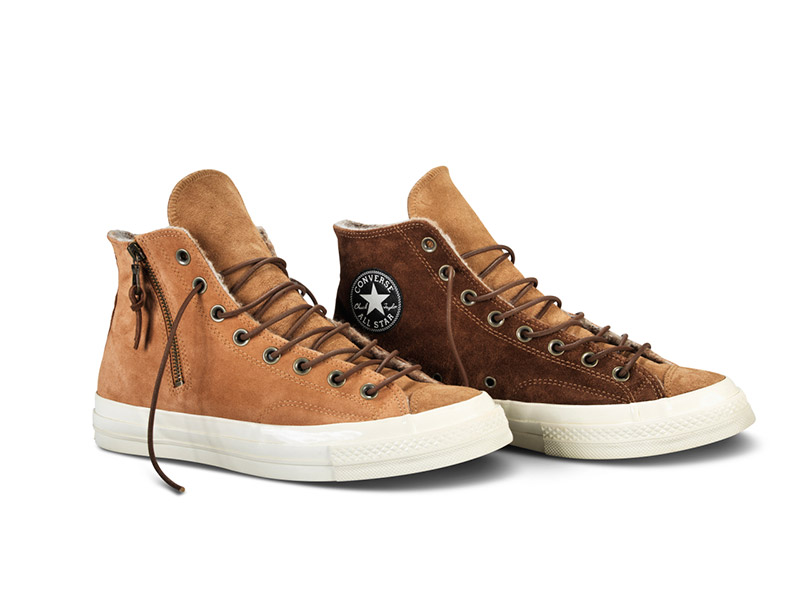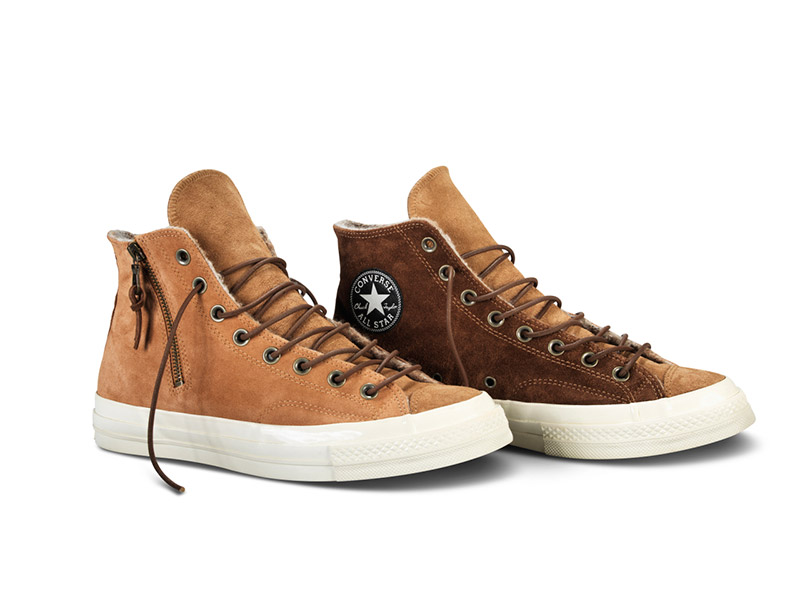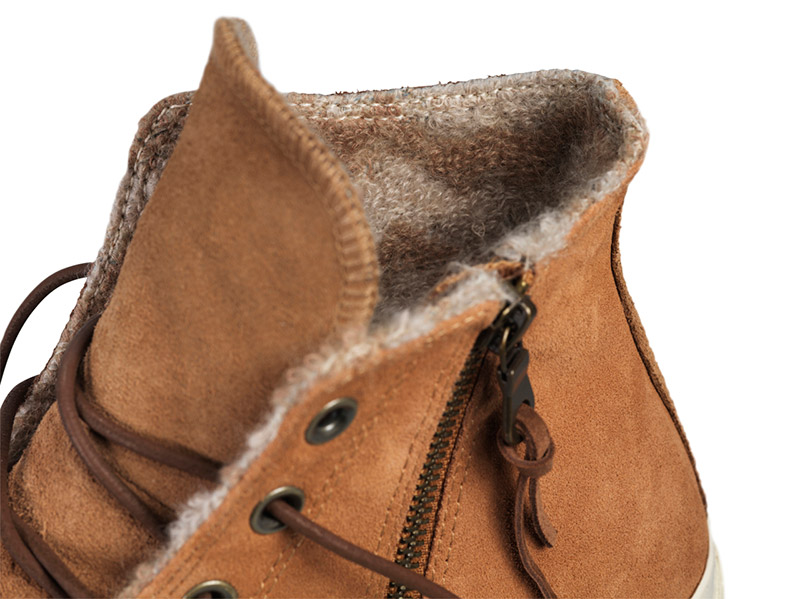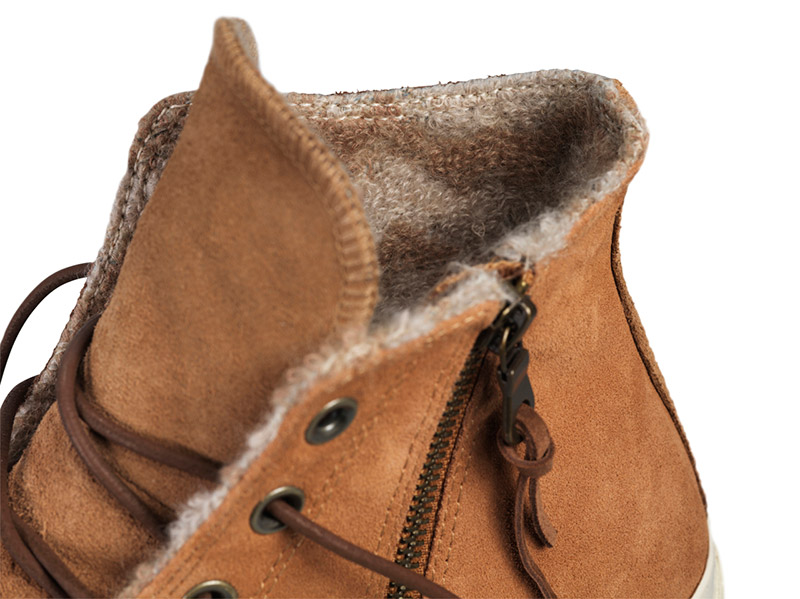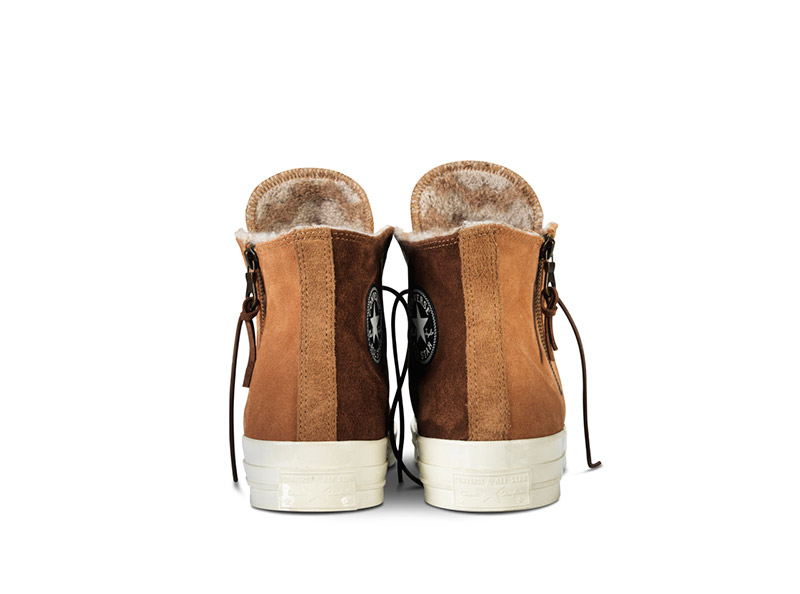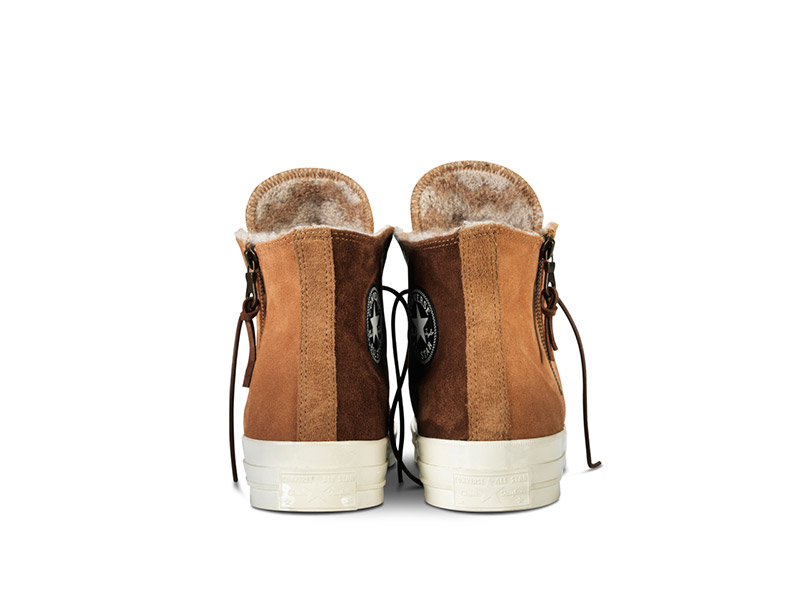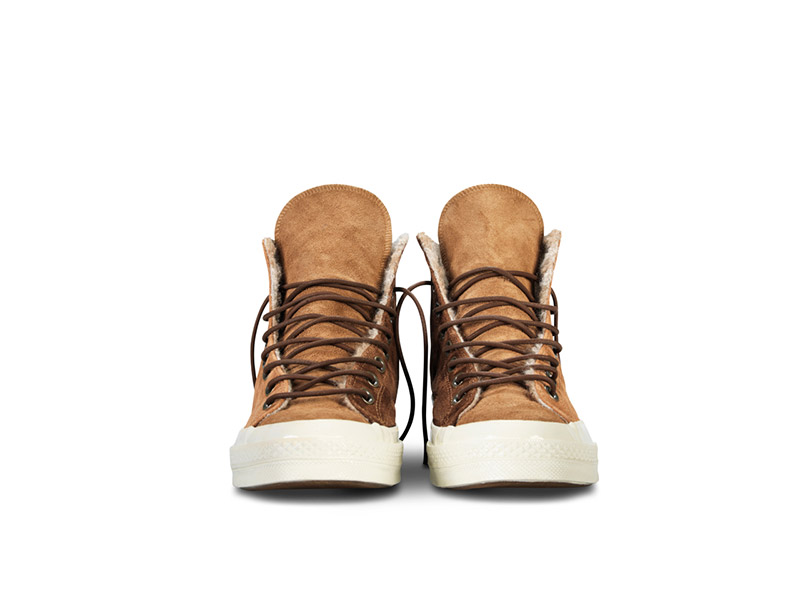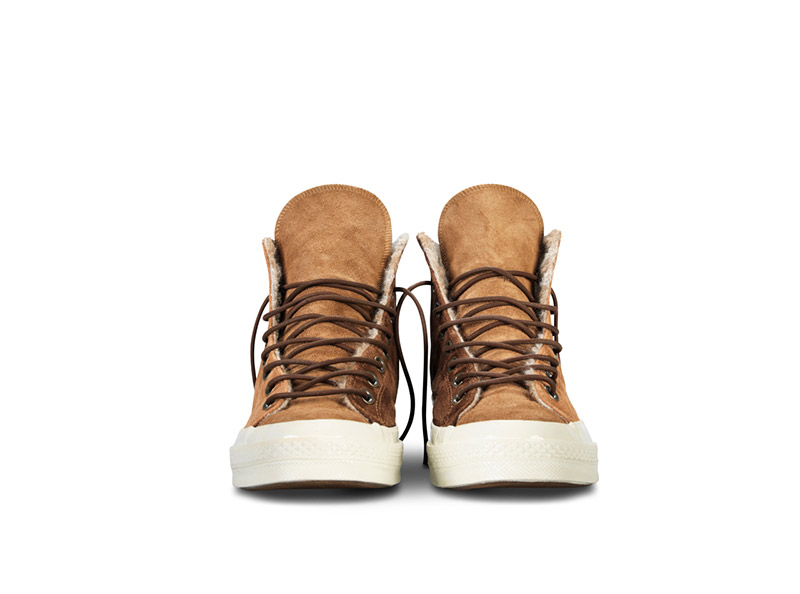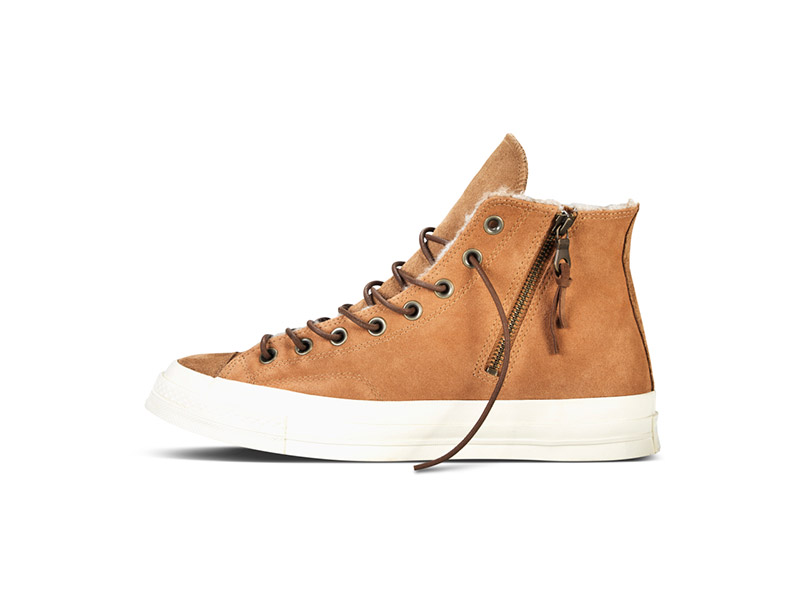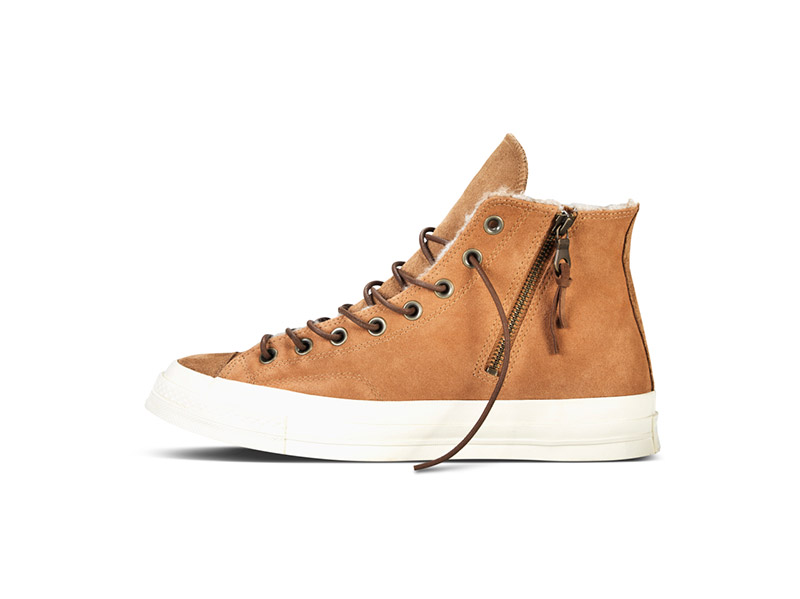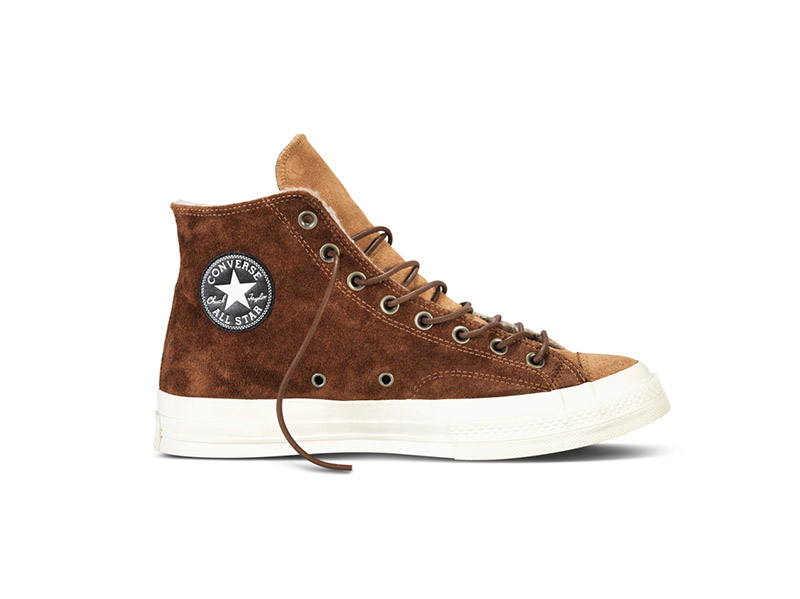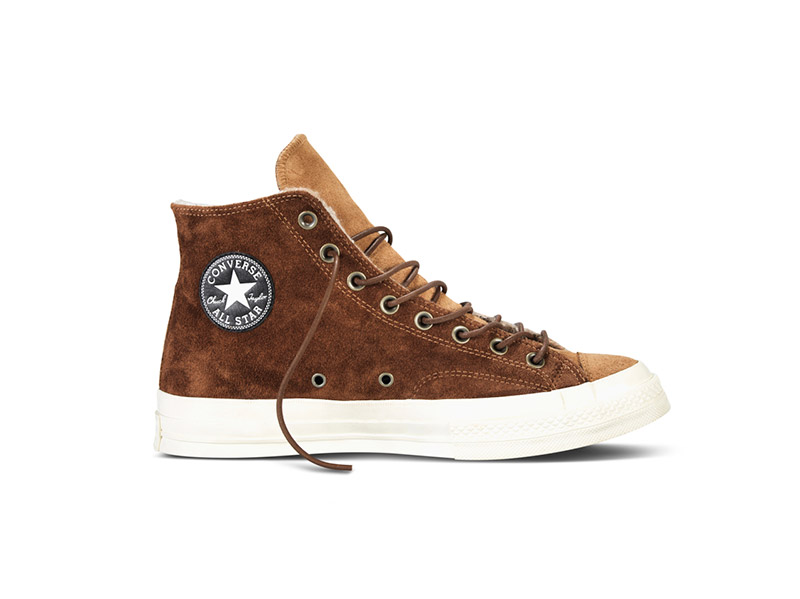 CONVERSE, Inc. released the Converse All Star Chuck '70 Missoni Collection for Holiday 2014, marking its ninth First String collaboration with the refined Italian fashion house. The collection is comprised of two styles that originally debuted on the Missoni Fall/Winter 2014 runway in Milan, perfectly blending premium materials with seasonal earthy tones to create luxurious internal warmth and comfort for winter.
The Converse All Star Chuck '70 Missoni Zip Suede pays homage to Japanese "boro" patchwork, combining three varied brown suede tones on the sneaker's upper to create a subtle, yet contrasting tri-panel look. The cozy interior is lined with custom Missoni mohair, a durable yarn made from the hair of Angora goats that is renowned for its high luster – in this case enhanced by the addition of a subdued Missoni chevron pattern.
The Converse All Star Chuck '70 Missoni Zip Shearling takes internal warmth to the next level by encasing the foot with a wild and luscious sheep wool lining. The uncut shearling protrudes from behind the laces and out of the ankle opening, and is intended to be worn either as a statement, or trimmed down for a more muted, personalized finish. This unique silhouette is complimented with a brown zigzag stripe Missoni upper, which is infused with dashes of white, and the soft fibers are flax-wrapped before being knitted for extra durability.
Converse First String is a limited-edition collection that celebrates craftsmanship, authenticity and collaboration at the highest level. The Holiday 2014 Converse All Star Chuck '70 Missoni Collection ia available for purchase at Converse stores in New York, Santa Monica and San Francisco, as well as Dover Street Market in New York and London, SOTO in Berlin, and Colette in Paris for a suggested retail price of 275€ for the Suede, and 200€ for the Shearling.