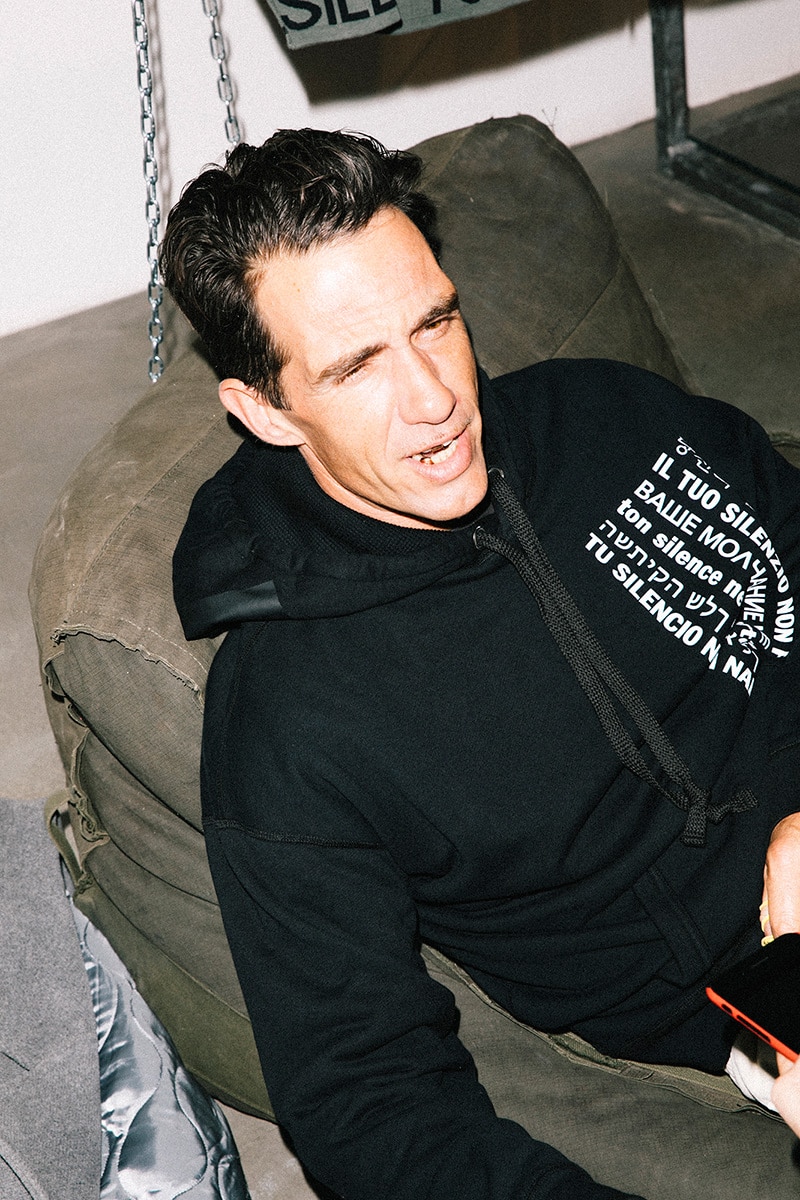 SlamJam reaffirms once again its institutional role for the Italian streetwear scene, this time as a promoter for a collaboration between the iconic label Converse and the visual artist Cali Thornhill DeWitt, already known to the public for his collab with Kanye West and his "The Life of Pablo". Urban Utility, a new mens shoes and outerwear waterproof line Converse has produced in partnership with Gore, is revisited by Cali who celebrates the importance of expression's freedom through a powerful multi-language statement: Your Silence Gets You Nothing.
The seventeen pieces capsule collection catches the eye for being an ode to a cross-seasonal wardrobe: t-shirts, thermal meshes, long sleeve hoodies, and of course the Men's Gore-Tex Utility Jacket, this SlamJam signed-story's main character.
Last but not least, even the Chuck '70, a tribute to the iconic Chuck Taylor All Star, has a major role in the capsule. Conceived like a Yosemite 70s boot, it's like a patchwork made by different fabrics including reflective nylon, sole and upper.
We met Cali at the Lanza-based SlamJam store in Milan.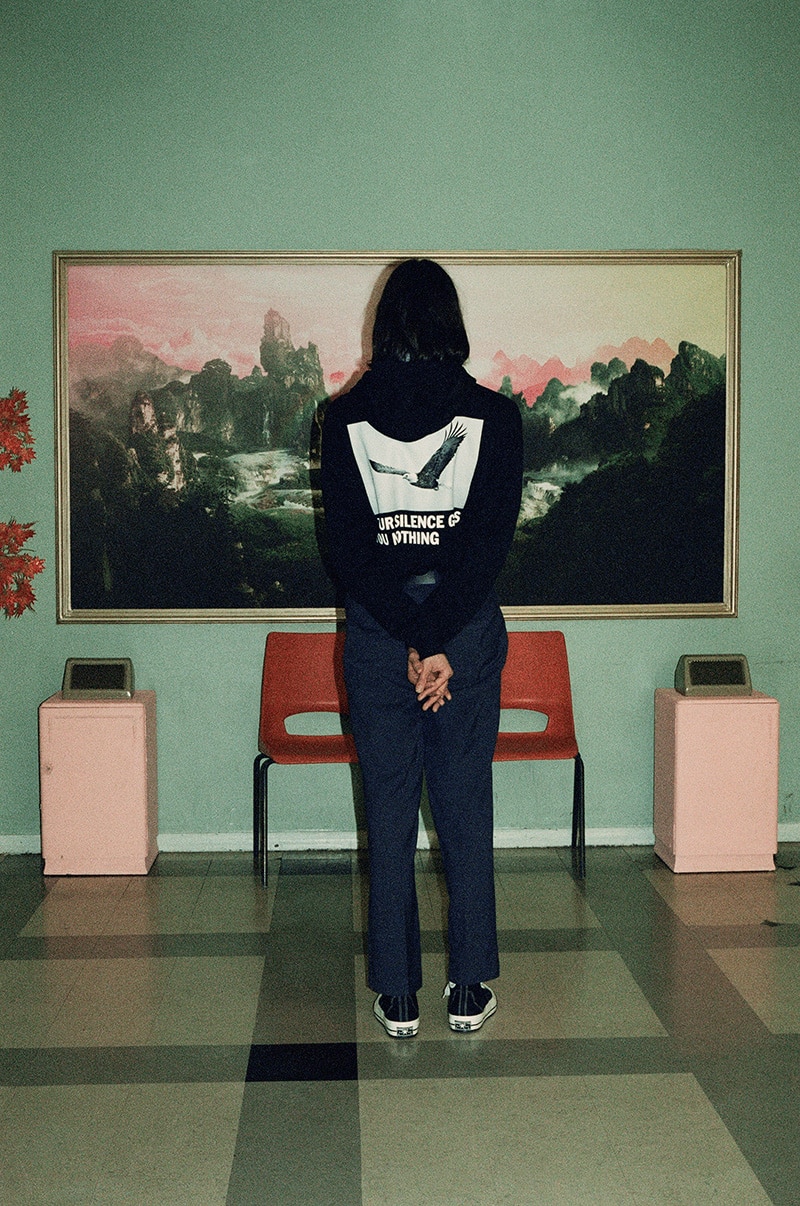 Tell me about this collab with Converse. How is it born?
It was born with SlamJam, who I already had a relationship with. So it went very easily, they asked me if I wanted to work with them and I said yes, sure. That's it. Converse has been in my life since I was a little kid, I just looked back to my childhood and went through it to create iconic and timeless pieces. So you know, we made together something classic, easy. As you can see.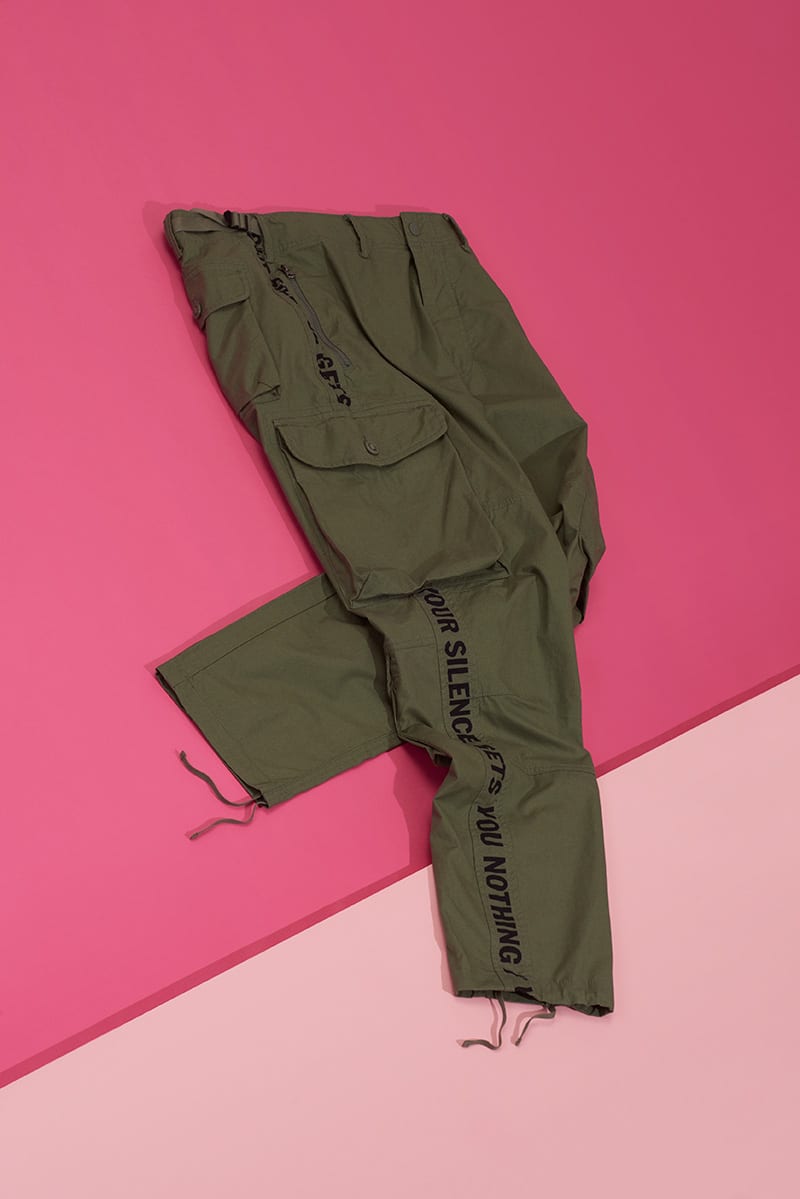 What are this capsule's key pieces?
I think my favorite is the jacket, the military green parka with the mesh purple pocket on the front. But also the black jacket, and I like the pants a lot. I think it all goes well together. Even the t-shirts, the colors are great. I like that you can easily mix every piece with each other.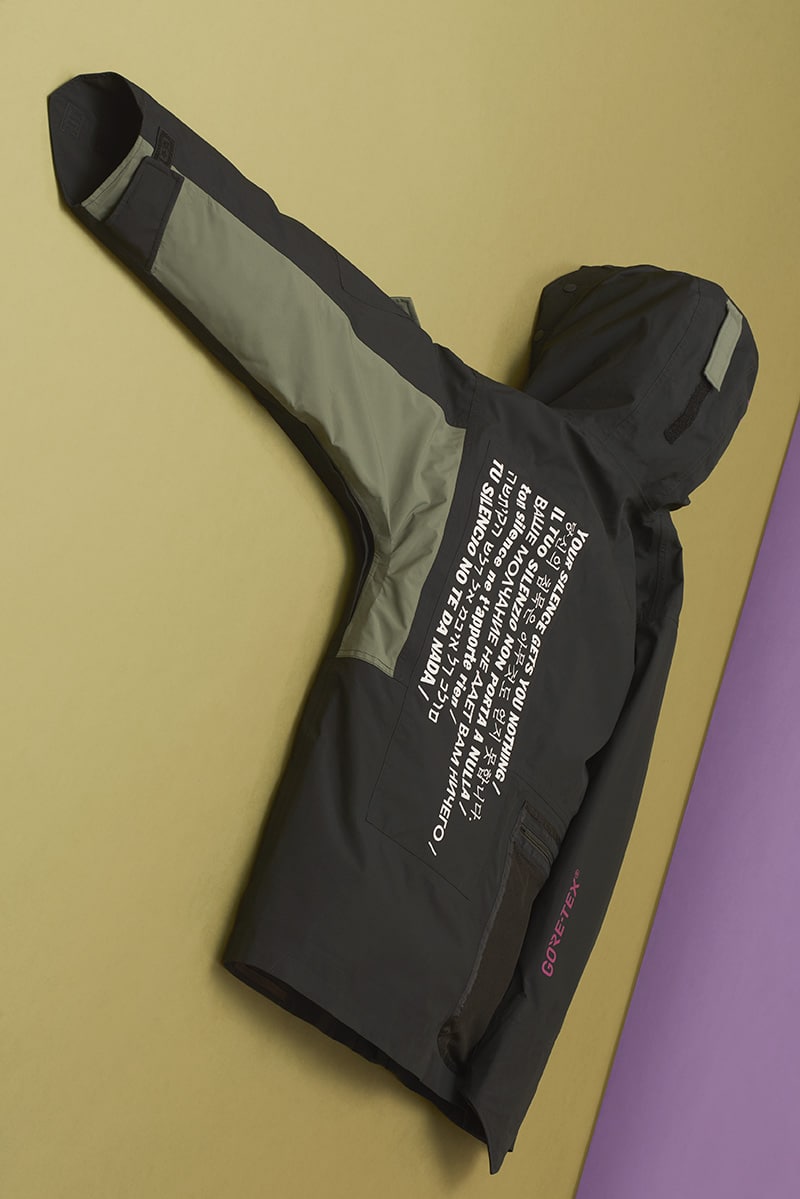 And how do you think art and fashion can have a dialogue today? How can they interact each other?
I think now it's more common for art to interact with fashion. But for me working on clothes or working on artwork, or music, or graphics, or whatever, it has always the same creative impulse. So I don't really subscribe to the idea that there is a rule that you have to do one thing or the other. I like all of it. It's a new opportunity, it's a new medium… there are different ways to do the same thing.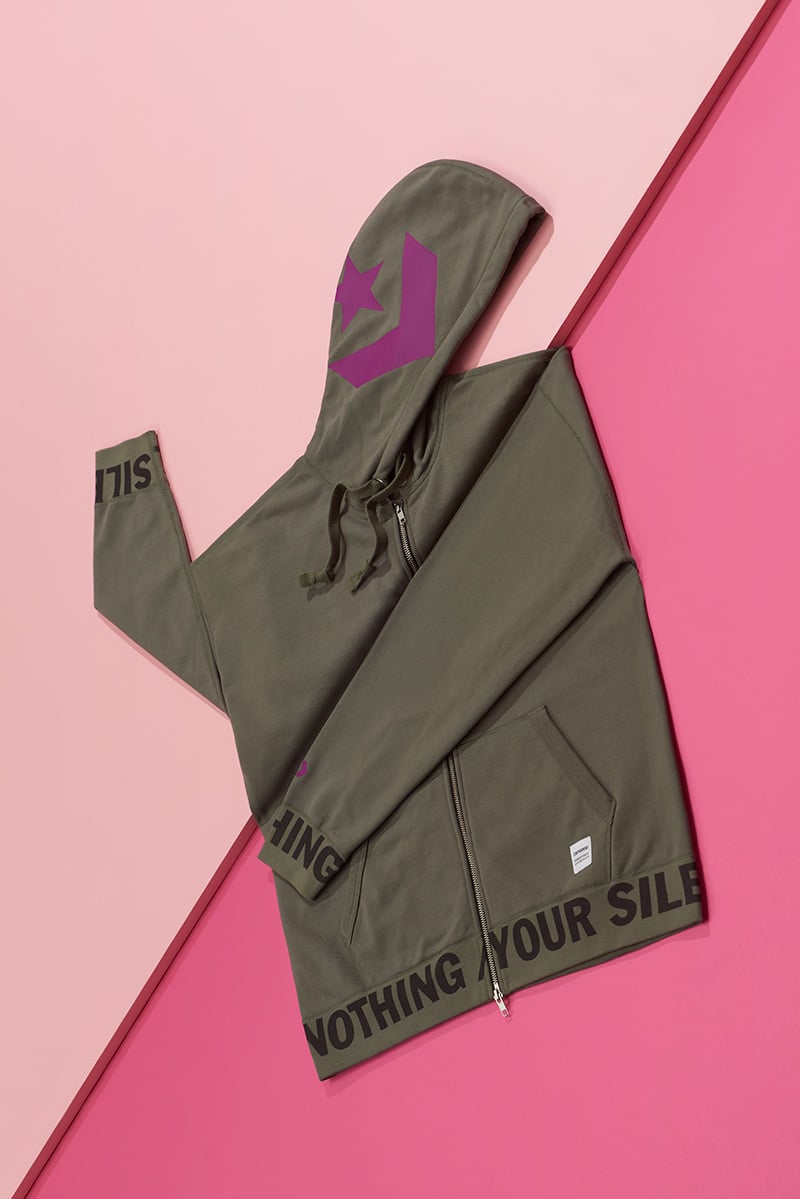 What about your plans for the future?
Right now I am only thinking that I have a solo show in LA on Saturday. Then Sunday something else…
Thank you so much Cali, and good luck with your show!
Thank you, have a nice day!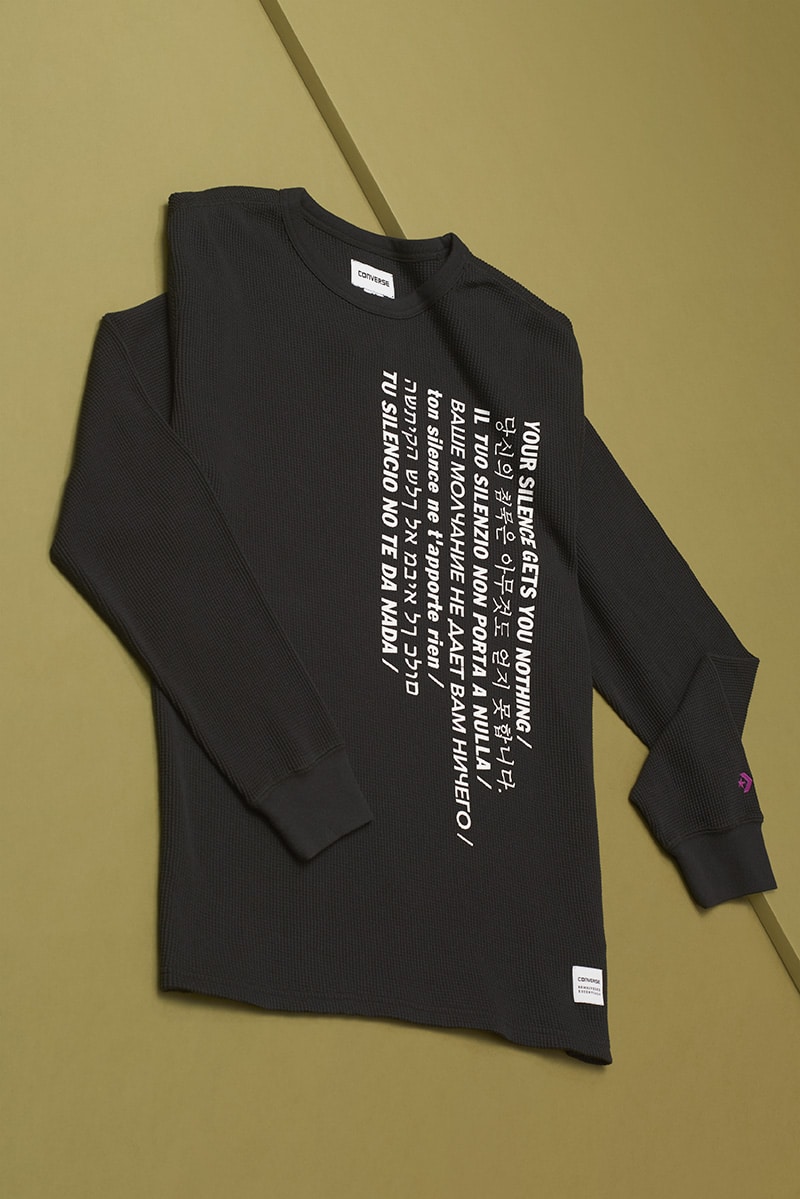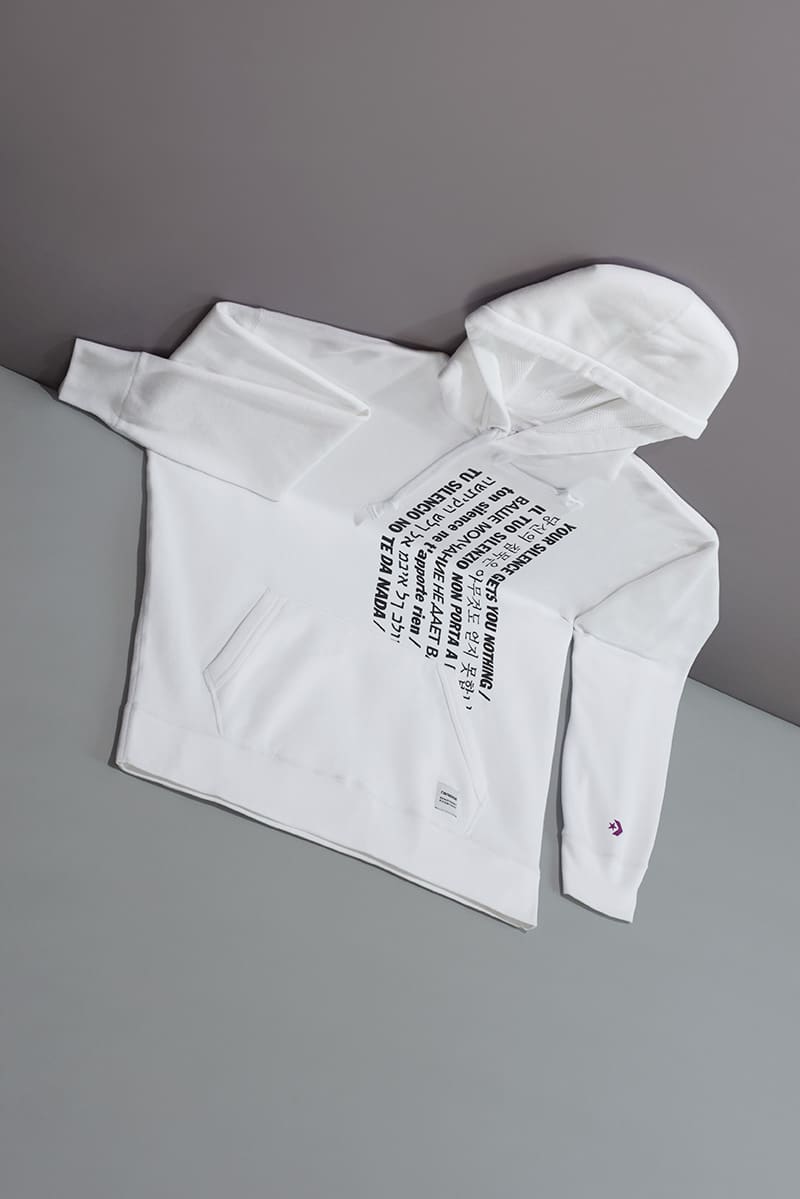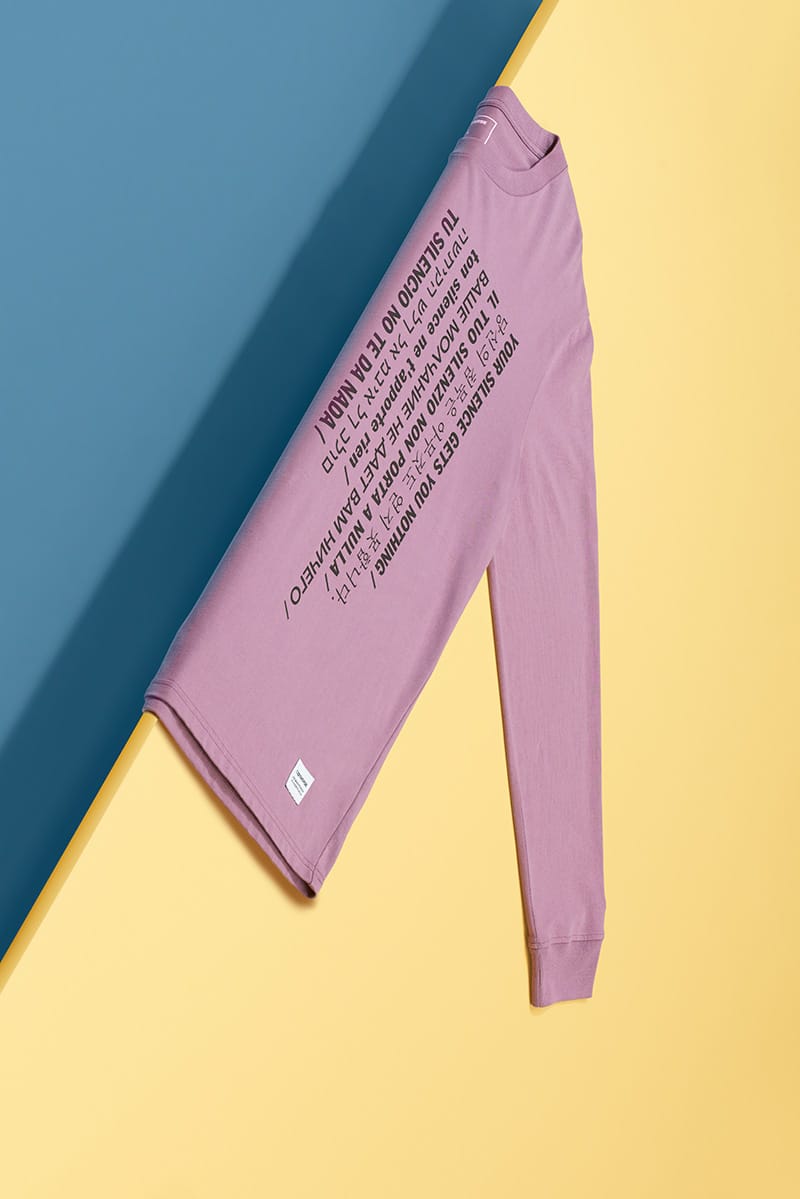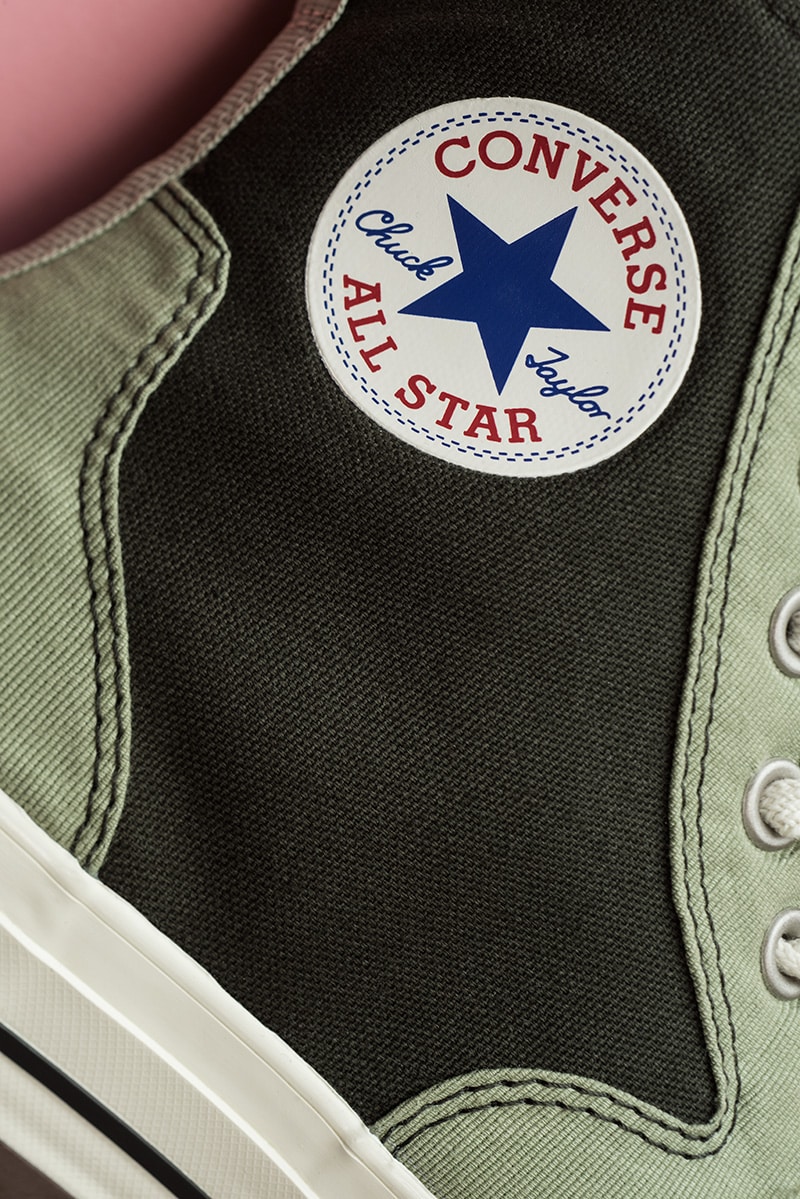 "Your Silence Gets You Nothing" by Converse x Slam Jam x Cali Thornhill DeWitt and Converse Urban Utility Outerwear will be available on December 5th at Converse.com