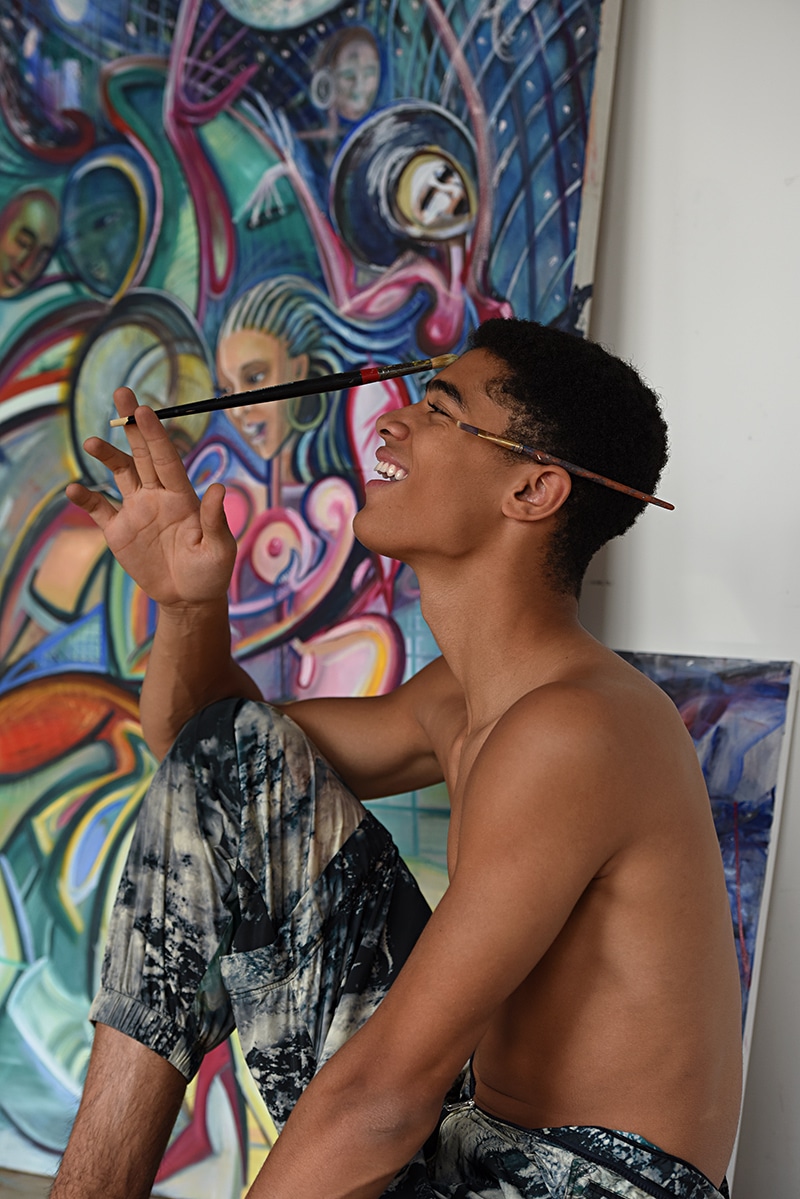 Taking things back to the very beginning – tell me how it all materialized for you.
Hey Fucking Young! I'm Désiré Quadjo Mia, I'm 20 years old and I grew up in Hannover, a small city in Germany. My mother is German, and my father comes from the Ivory Coast in West Africa. My aspirations have been quite all over the place but growing up, I could see myself going into acting, professional soccer, biology or film making.
Modeling definitely wasn't on that list but I'm still very proud of how much my agencies and I accomplished over the last two years.
The amount of incredibly life-changing experiences I got to gather and be part of is quite humbling. When I was 15, my older sister Clarisse showed me a picture of Reece King, telling me we had a similar look.
I didn't really agree but took it as a compliment (quite a rarity coming from her lmao). I saw that he portrayed quite a desirable lifestyle on social media, being a traveling model. That must've been the first time that this industry sparked interest in me.
Three words that describe your best self are…
Attentive, polite, playful.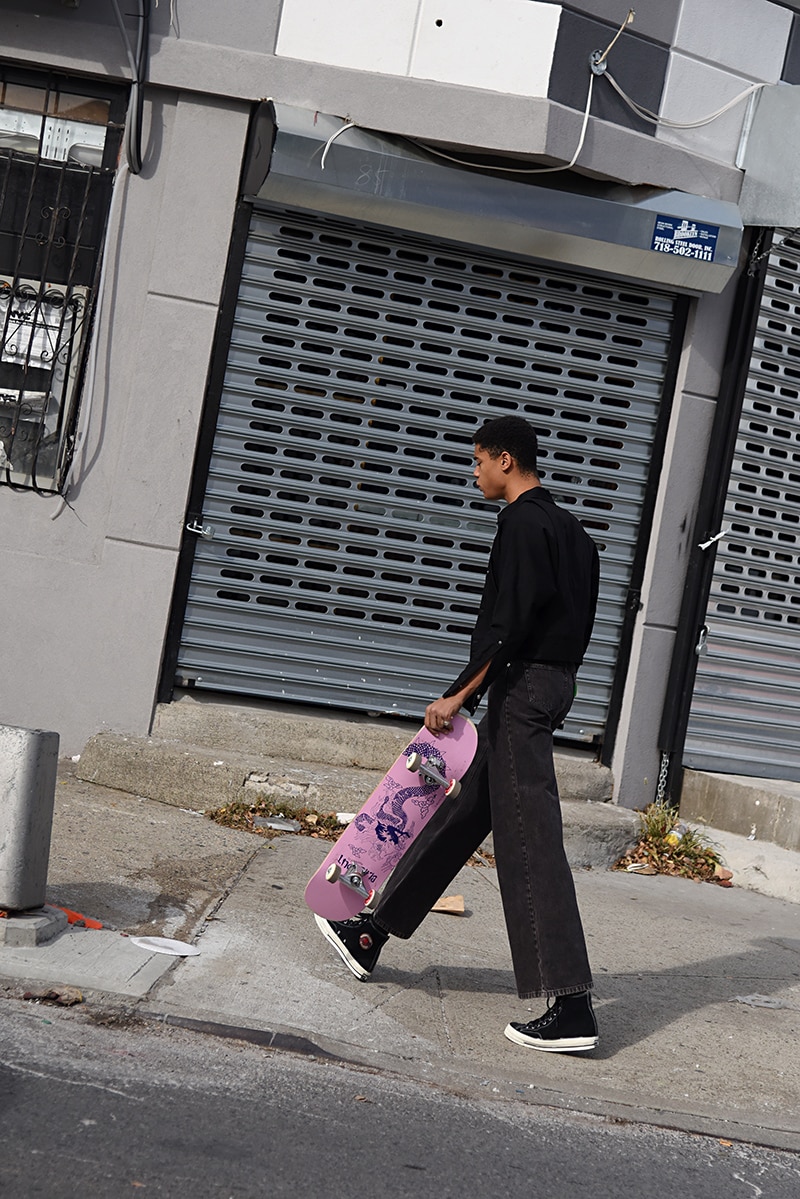 How were you discovered/scouted? And what were your first feelings when you happened to sign your first contract?
I went to Hamburg with a friend during the summer break. We didn't really know what to do there. Prior to that, a guy from my high school always told me about how he was traveling for free because he started modeling. Being bored in Hamburg, I figured I'd just give his agency a visit. I ended up visiting three agencies, that I looked up online. By the time I was back home I got a message from all three, saying that they'd like to represent me. My parents were quite unhappy about the idea of signing a contract and thought it was some kind of scam. In the two years, I had left of high school, a few agencies hit me up on Instagram. One of them being Wilson Model Management. After doing extensive and proper research, I signed with them after graduating and turning 18. I honestly was more excited about the flight to New York that Wilson offered than about modeling. At the time, flying to Mars and flying to New York felt about equally likely to me.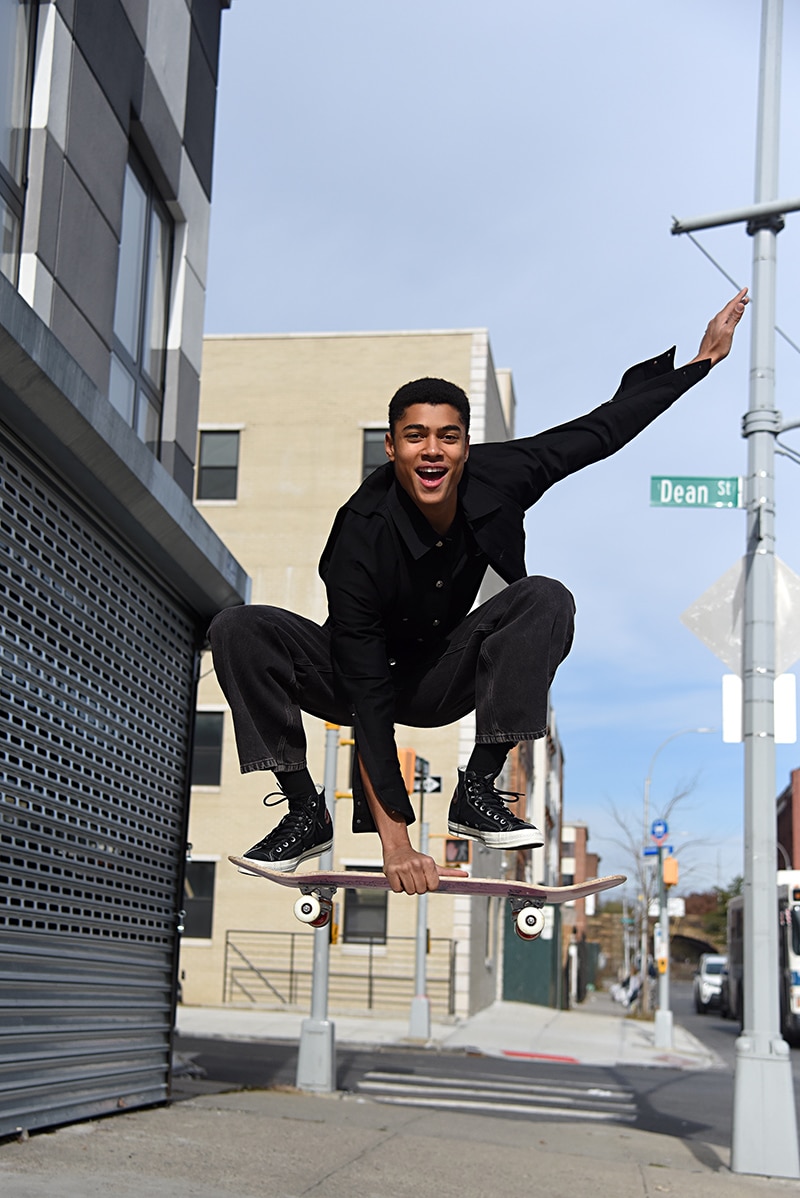 Who's been the dream client to work with?
Working with Calvin Klein a few times definitely was a dream come true. Looking forward, I'm very keen to work on a project with Virgil Abloh or Donatella Versace, since they're both incredibly devious artists, representing brands that I have had an eye on even before I started about modeling.
Favorite modeling experience so far?
Recently, I had the honor to be part of a gigantic project. There were close to 300 people working on and around the set. The closest word to describe how I felt must be something similar to astronomical. I'm super excited to see how it comes out.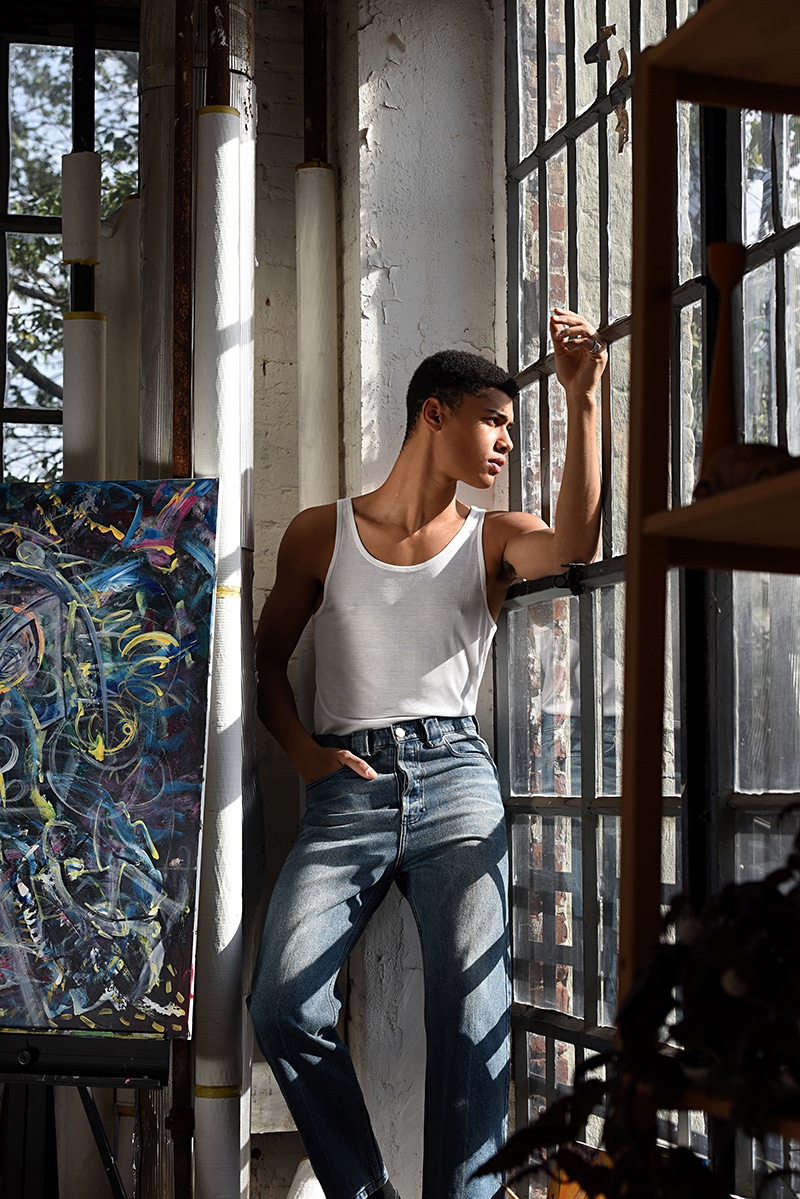 How's it been for you since commencing?
It has been a super educating process of getting thrown into the international working world. Starting amongst the most recognized worldwide, everybody kind of expects you to know how to do everything. The more I think about it, the less I can comprehend how I got so lucky, looking at my journey so far.
Could you give us a fun anecdote about yourself?
Before I went to New York and started modeling, I wrote a random hard-to-achieve-bucket- list. I listed things like: Riding a sports motorcycle with friends through Singapore at night or climbing the 999 stairs of heaven's gate in China, whilst listening to "Two Steps From Hell." I also wrote: Eating a burger with Kaia Gerber. Although it was more of a poetic joke, I found myself eating a sandwich next to her, backstage at Bottega Veneta, in the first week of working. It wasn't a burger, but I still couldn't keep myself from chuckling after all…
Essentials to bring along your travels for a last-minute job are…
Definitely a camera, my bullet journal and something to edit videos on/ final cut.
How do you react to trolling and online criticism?
As of now apart from a few minor incidents, it hasn't been super harsh, yet. People online will find your flaws and definitely will state them out, which can be uncomfortable at first. With time you realize how helpful that can be, if you don't let it get underneath your skin. I take it as a constructive matter. My advice: Usually, the fewer people publicize about themselves, the less they are willing to criticize you non-constructively. Do your own research on credibility and try to understand the core of each message. Don't take everything literally!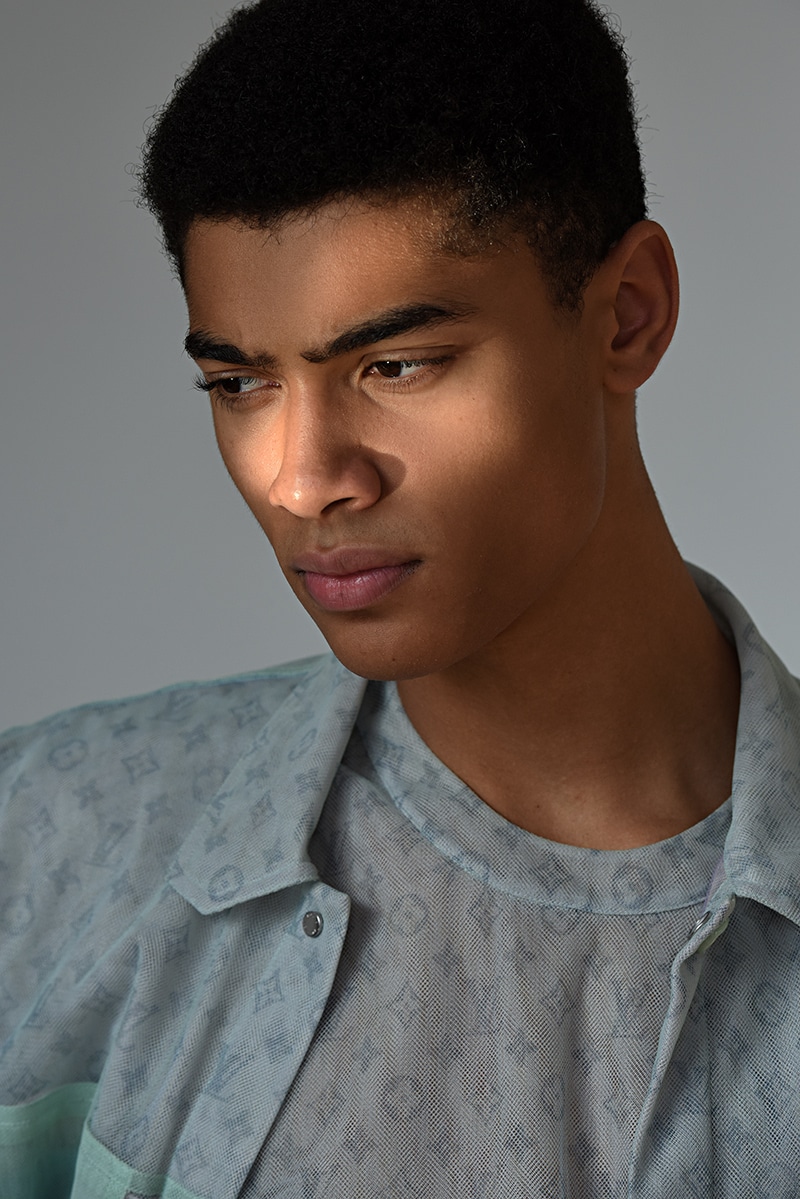 What are your thoughts in regard to the whole Instagram thing?
It comes with risks and responsibilities, but then again I get to create my own image which is great. Also, Instagram is quite a hazardous platform, so I take it as that. Like other platforms before, it will eventually become irrelevant but for now, I use it to share and receive creativity, humor and sometimes even knowledge. Also, the fact that you can literally text anybody in the world is pretty cool.
Does it affect your self-esteem?
Definitely! In both ways.
Do you feel empowered through your social media channels? If so/not, how come?
Yes, I do…or better, kind of. The bigger social media channels get, the more you have to be careful with what you put out. Audiences are not just marketing leverage. They're a group of individuals that feel connected to you in one way or another. As much as I might "influence" them, they influence me as well. I choose to have a balance in power. Like a healthy conversation.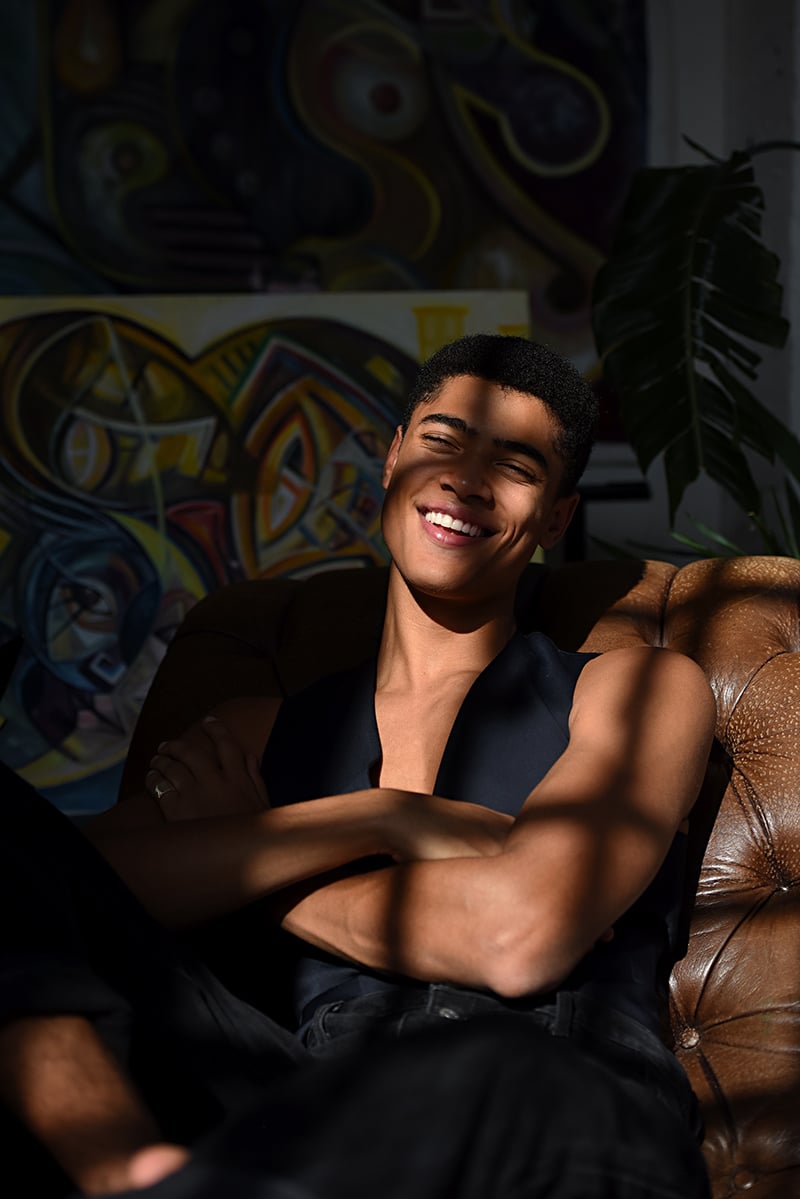 I imagine that due to your kind of occupation, you tend to travel a lot. What's your favorite city and why?
I love working in and being around the cultures of London and New York City—two cities I enjoy staying at for several months or years. Apart from that, my favorite places where I've traveled for specific projects have to be Cape Town, Marseille & Stockholm.
What's been the most enlightening aspect of your career thus far?
+ Every few days I'm working with new people. It's very fascinating how you start to recognize patterns in people's behavior, making it much easier to understand and read people. Coming home to Hannover feels super weird sometimes because the general mindset is often not as aspirational, as in bigger cities around the world.
What do you wish you could have done differently throughout your journey?
I used to be too afraid to ask questions that really interested me. Sometimes I wish I would've found the courage earlier. Maybe I'd be a different person now, who knows.
Any major inspirations?
Islam Dulatov, Alton Mason & Adesuwa Aighewi.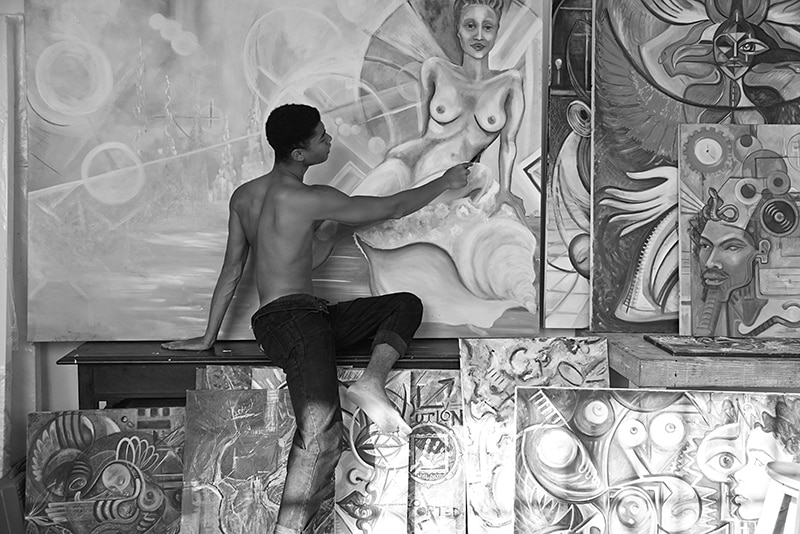 Biggest remorse?
Since I'm pretty happy and proud of where this journey has taken me, luckily, I can't seem to think of anything right now.
Any advice to give the young wave of aspiring models, wanting to venture into such field?
There are so many industry icons that you can get inspired by. Modeling is not only about the craft. It is about who you are as a person and how many facades you learn to have. Build your character, explore expression with fashion as a tool, and use social media to get heard and seen.
Photographer: Gabe Araujo @gabearaujo
Stylist: Julien Alleyne @julienalleyne
Model: Desire Mia @des.qua at Heroes NY @heroesmodels
Brands: Celine, Stella McCartney, Acne Studios, Louis Vuitton, Private Policy NY, Guess, Converse, Linder Menswear, Willy Chavarria, Archive Haider Ackermann