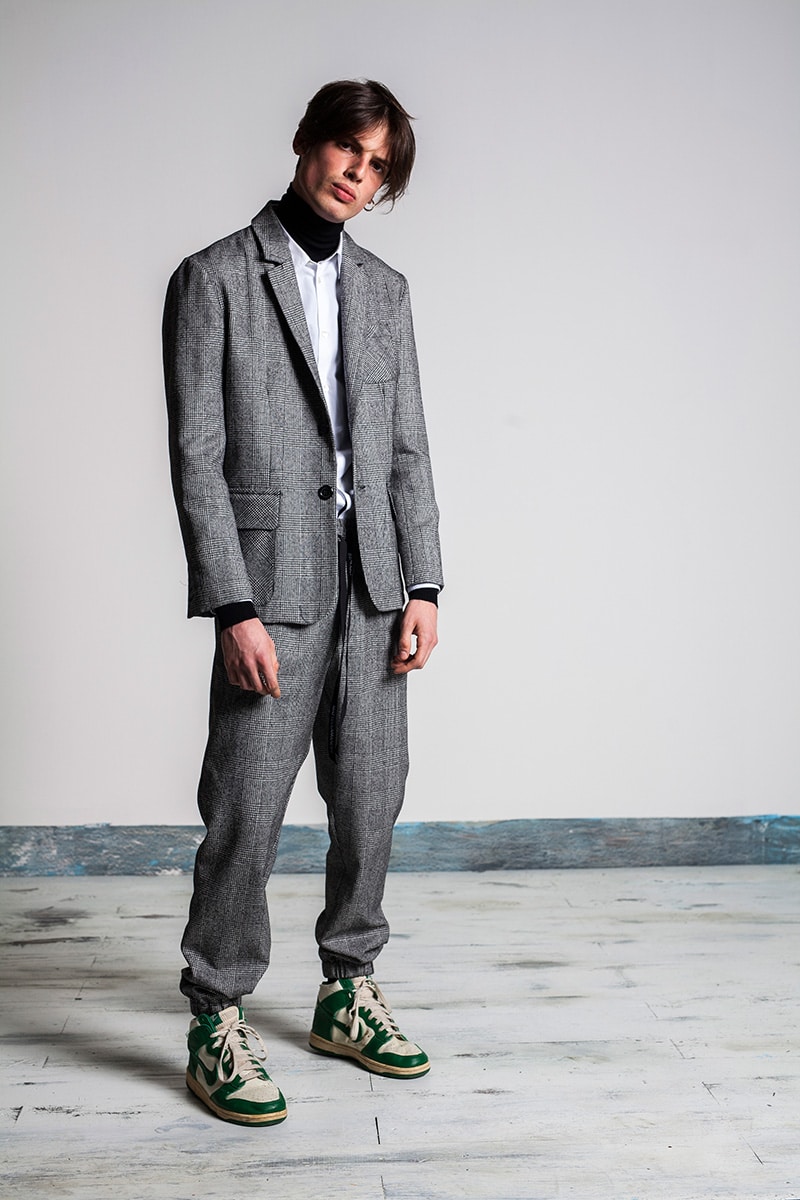 Matteo Lamandini – "Istituto Marangoni" graduate – does take us to streets, urban streets. We had a small chat with Matteo about Fall/Winter 2017. Matteo Lamandini – young fashion creator – does redefine "formality", playing and playing with (de)construction.
Fucking Young!: What is your fascination with check patterns about?
Matteo Lamandini: The check, it is – in all its forms – my favorite pattern. In Edinburgh, I first became fascinated with check patterns 'cause of color combinations, the diversity of color combinations (…within the same fabrics). The constant use, it is linked to an incredible adaptability to any style: formal and informal and formal.
FY!: Would you take us through your choices of material?
ML: As said, the check is my first, very first choice. For SS17, I worked on the mix of denim, checks to convey the underground vibe. For FW17, I did match fabrics with checks with fabrics…and (re)defined "homelessness": raw cuts, velvets!
FY!: Matteo, what does "irony" stand for?
ML: It is, in my work, recurrent. It does help to downplay the rigidity of some fabrics creating younger, less targeted looks.
FY!: Would you take us through your sources of inspiration?
ML: The inspiration? For FW17, it comes from the street (especially, the homeless). As always – when creating, developing, innovating – I started from working on concepts, formal concepts. Through fabrics, I made formal elements fun.
FY!: What urged you to wander the streets? It is a complex, pretty complex reality!
ML: The street? it is the one reality opening your… understanding!