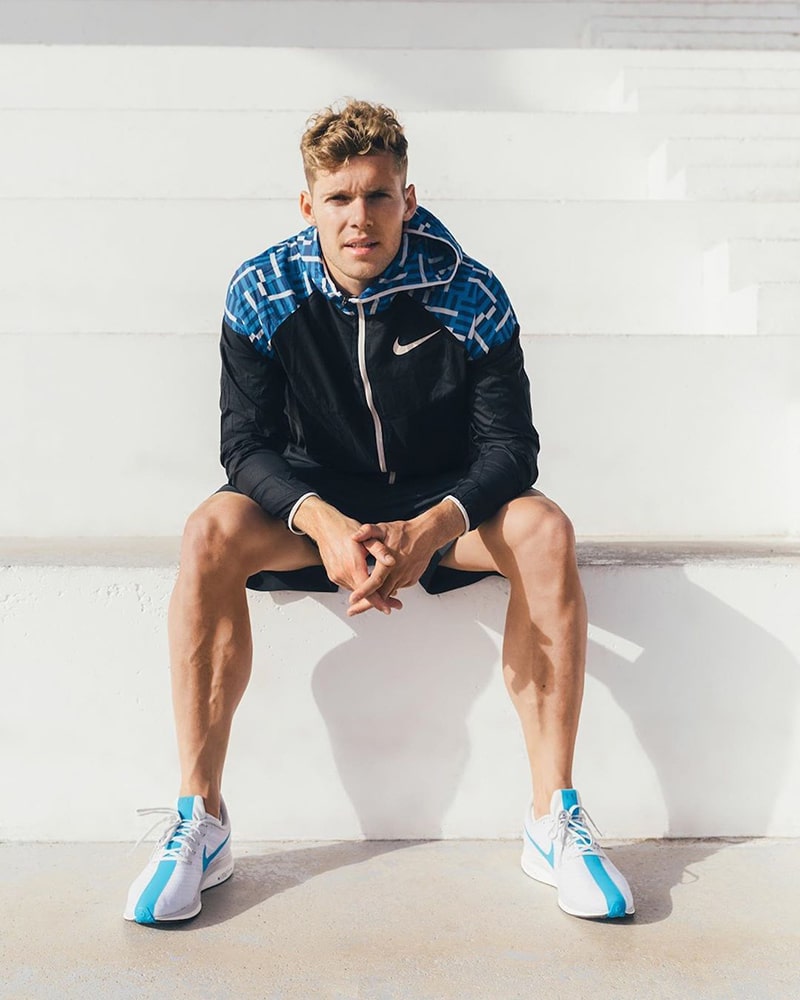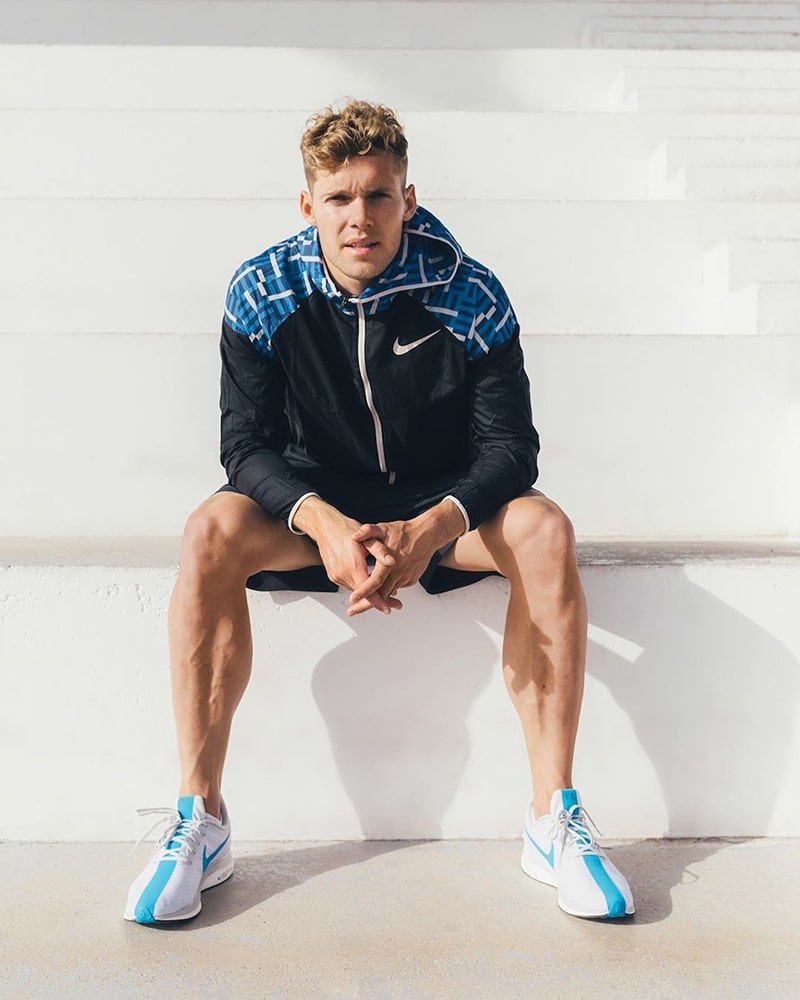 At 27, Kevin Mayer is a track and field World Champion (2017), Olympic silver medallist (2016 Rio de Janeiro) and world record holder in the Decathlon. In fact, the decathlon is a discipline little known and very difficult to understand, something that he has definitely brought to the spotlight along with being vocal on democratization in sports where trainers, coaches, and equipment add up. Also being blessed with articulation, Mayer has become something of a hit back in France with his ridiculous good looks and record-breaking.  He is setting his eyes now on the gold at Tokyo 2020, then Paris in 2024 and why not Los Angeles in 2028 if his perfectly sculpted body leaves him alone.
You are the world record holder in the Decathlon. Was that that something you always had in your mind or are you just trying to get the gold without thinking of the world record?
I'll be trying for Gold in Tokyo! My first interest, of course, was Gold, but when I realized in front of the whole crowd at Talence in France that I set a new mark, I saw that the Gold medal and world record are equal.
Is there more pressure on trying to keep the record or win a Gold medal?
Winning the Gold because you can have the world record in all of the events you want, but not the Gold. And if you can't make it, you have to wait another four years for another chance. For me it's more priceless.
What motivates you besides winning?
My first motivation is actually not to win. I'm a big sports fan, I enjoy all of it, and especially in my sport, but the motivation is to work at it every day, every day on the track just trying my best to do better.
Ver esta publicación en Instagram
And you also have a Physics degree. How do you use that in your favor and how does that help when competing?
I love the scientist spirit because it's something I can actually use. I wanted to have more knowledge on every event that I participated in, so I used to study a lot of biomechanics to improve.
Who was your Olympic icon growing up? Who did you look up to?
I had a lot! I would have to say though Stefan Holm high jump, Ashton Eaton and Kobe Bryant.
You are sponsored by Nike, which now has a role in fashion as much off the field as on. What role does fashion play in your life?
I like to be well dressed (said with a charming French accent), I like waking up in the morning knowing what I'm going to wear and confident wearing it.
Do you remember your first pair of Nikes?
I wasn't a Nike athlete at that moment, but my mom bought me my first pair when I was twelve, the iconic Air Max.
Looking ahead at 2024, what do you think about Paris getting the Olympics? Will it be good for the city?
It will be amazing! Personally, I think it will be great for the city, I know some people are concerned about the costs, but it will bring money and spirit to the whole country. It would be a dream if I can compete there and be even better than I am today.
Finally, as a sports fan, what do you look forward to watching at the Olympics?
I love so many sports! I'm going to watch the Beach Volley Ball, all the basketball, tennis, fencing, everything!
Ver esta publicación en Instagram