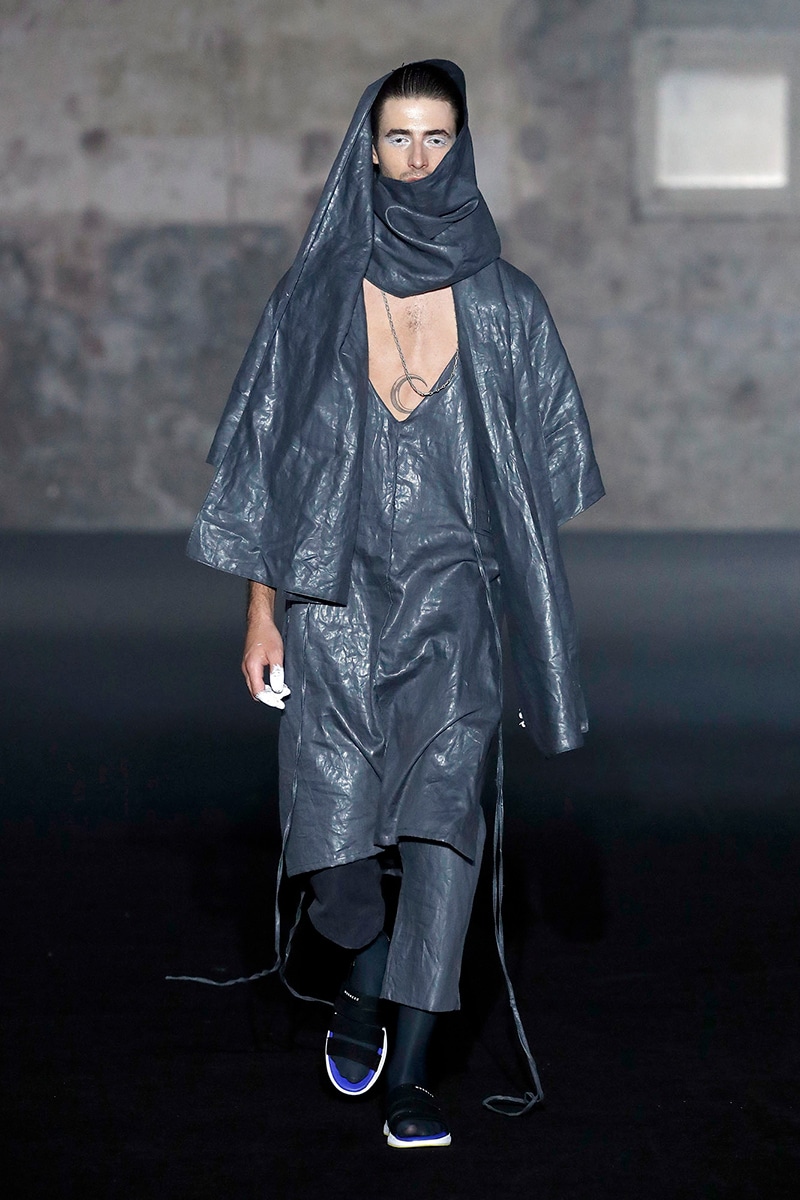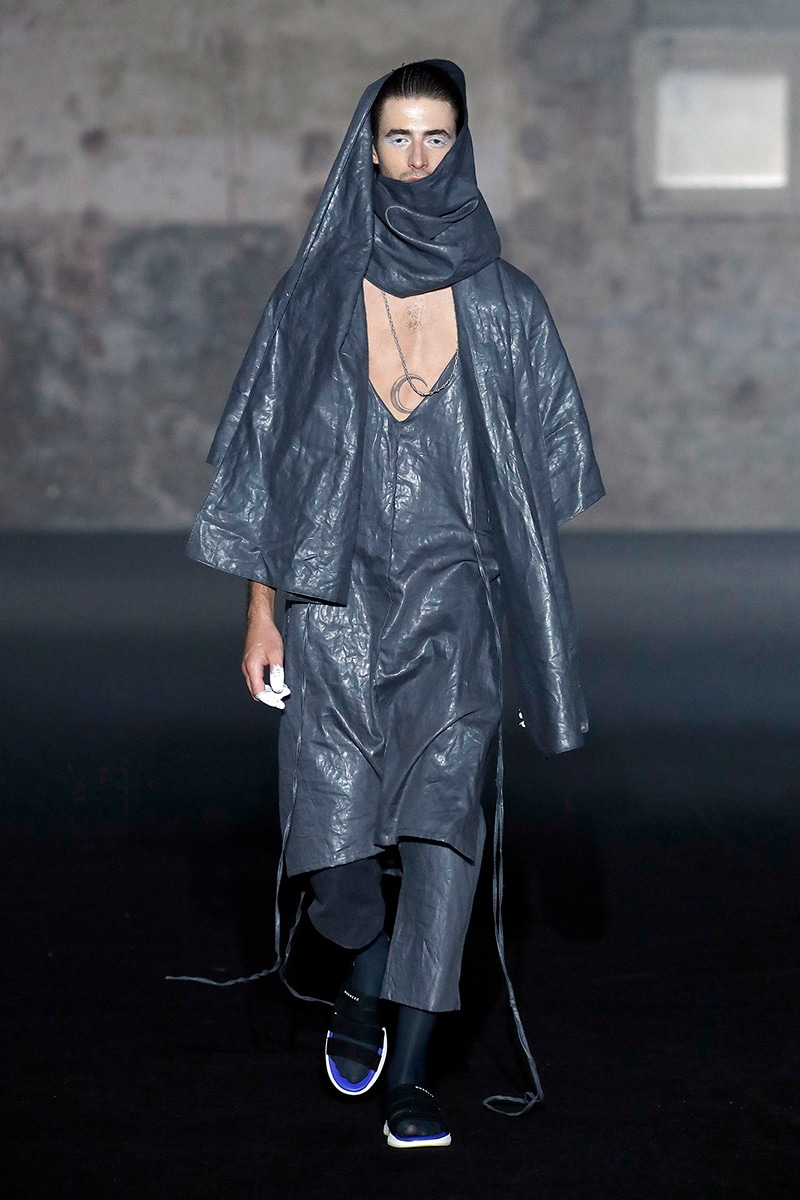 Júlia G Escribà is a 20-year-old Catalan designer, who presented her first thermoregulating collection in the first Digital Edition of 080 Barcelona Fashion.
The collection features a technology that was developed for NASA and currently features the Certified Space Technology logo by the US Space Foundation. The designer has always expressed her concern and commitment to seeking solutions to tackle the climate emergency and is involved in changing the polluting scenario of the textile industry, which is the second most polluting sector in the world. She got interested in smart textiles, design, textile engineering, sustainability, fabrics and society's changing needs.
"We need to promote a technology that adapts to the skin's microclimate, follows the concept of "slow fashion" and uses sustainable raw materials". Despite her youth, she boasts a track record in the industry: she has worked in a fabric store, worked as a stylist and works with designers as Lurdes Bergada or Victor von Schwarz, until she decided to focus on her own project and take the plunge. She presented her proposal to the Reimagine Textile programme of Tecnocampus and Eurecat (the Technological Centre of Catalonia) in 2019, where she realised the idea and contacted the company Outlast® Technologies LLC by signing an agreement for the use of the thermoregulating patent that was created for NASA. This technology is a starting point, as she has many ideas for thermoregulating technology she wants to test and create her own. The designer pursues her training while driving her company's growth.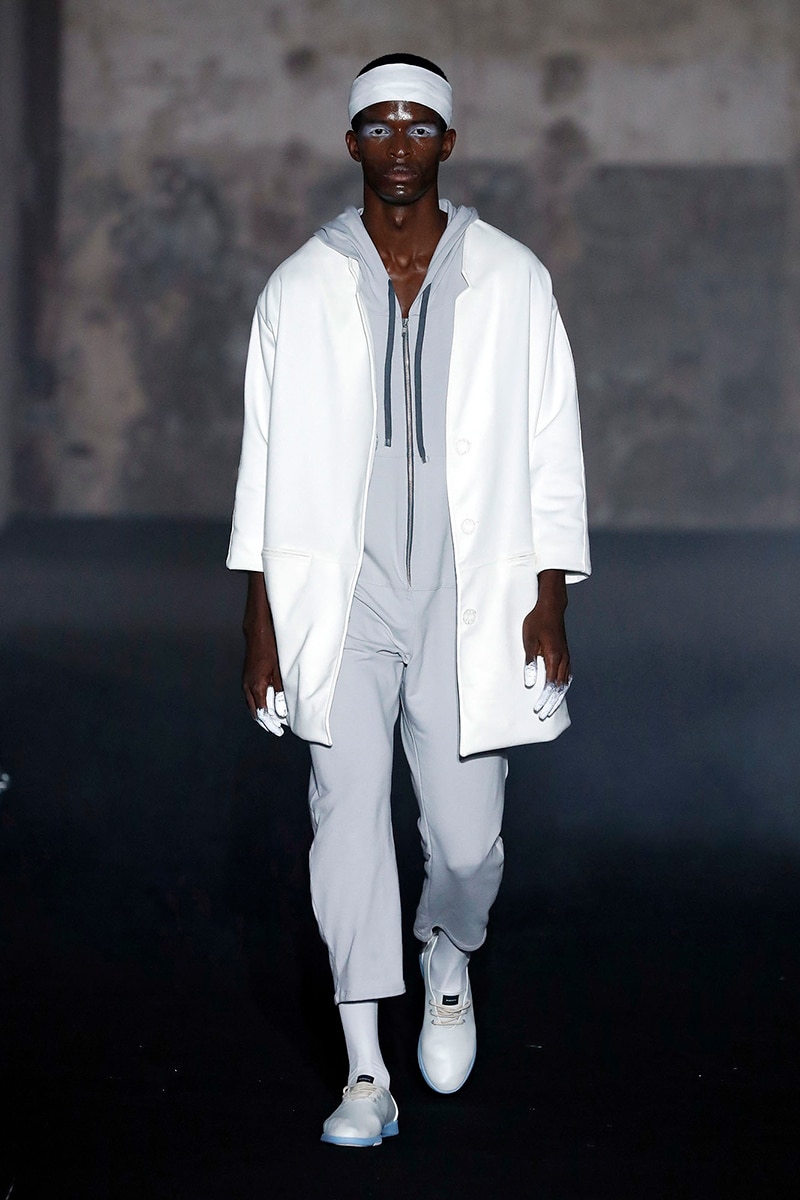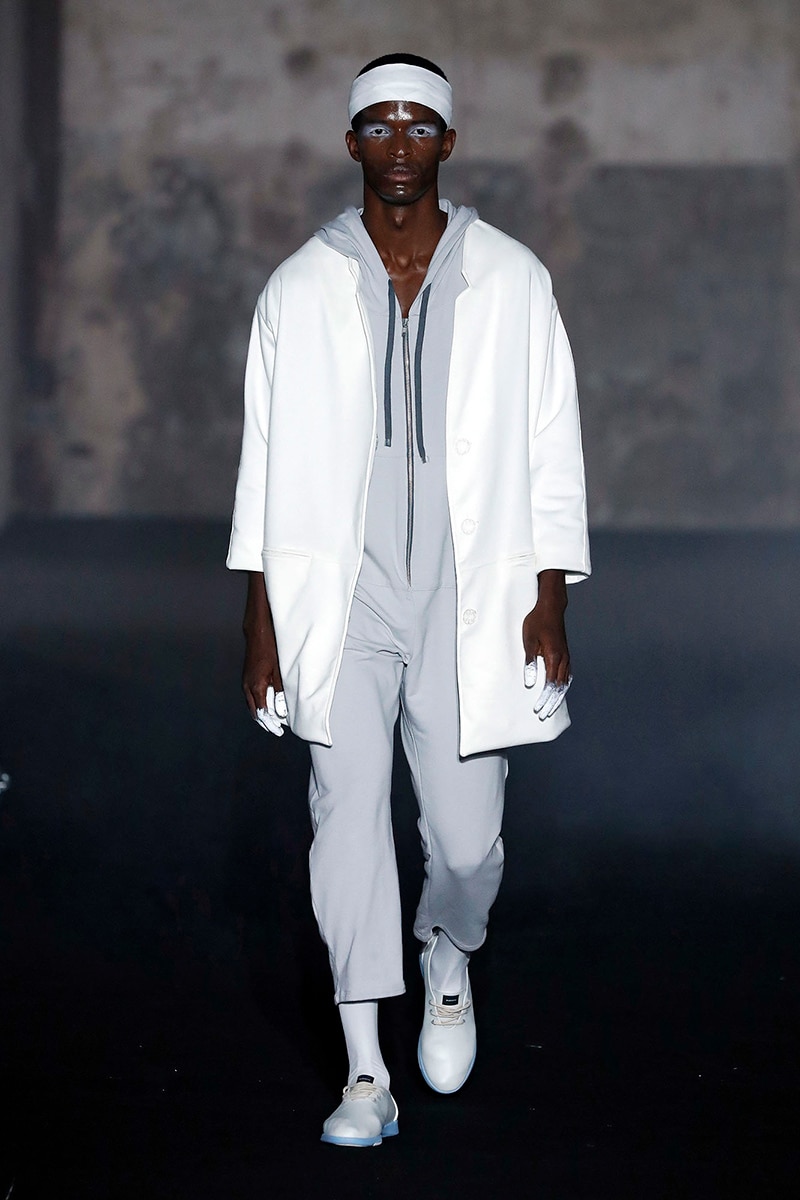 We met Julia after her show and here is what she told us:
How the coronavirus impacted and consequent confinement on your brand as company and how did it affect the creative process?
The confinement and the coronavirus were unforeseen throughout the sector, but in my case it hurt me in terms of timeline and what I had established in terms of the presentation of the project: workshops closed in full preparation of samples, difficulties in finding financing, etc…
As for the creative process, it has given me the opportunity to rethink parts of the process and prioritize and determine even more many of my values, until I decided that I wanted to present the project internationally, in which I have been working for so many years, in my hometown, Barcelona.
What do you miss about the pre-COVID world and something good (if there is any) what have you learned during this stage?
Obviously I miss not being so afraid for the population at risk, including those I love above all, having so many security measures, etc. On the other hand, I have learned to value more the details that perhaps in pre-confinement life I overlooked, or did not consider with such importance: meeting my people, walking freely, traveling… I have learned to have a little more patience and to mature the processes that the company goes through in general.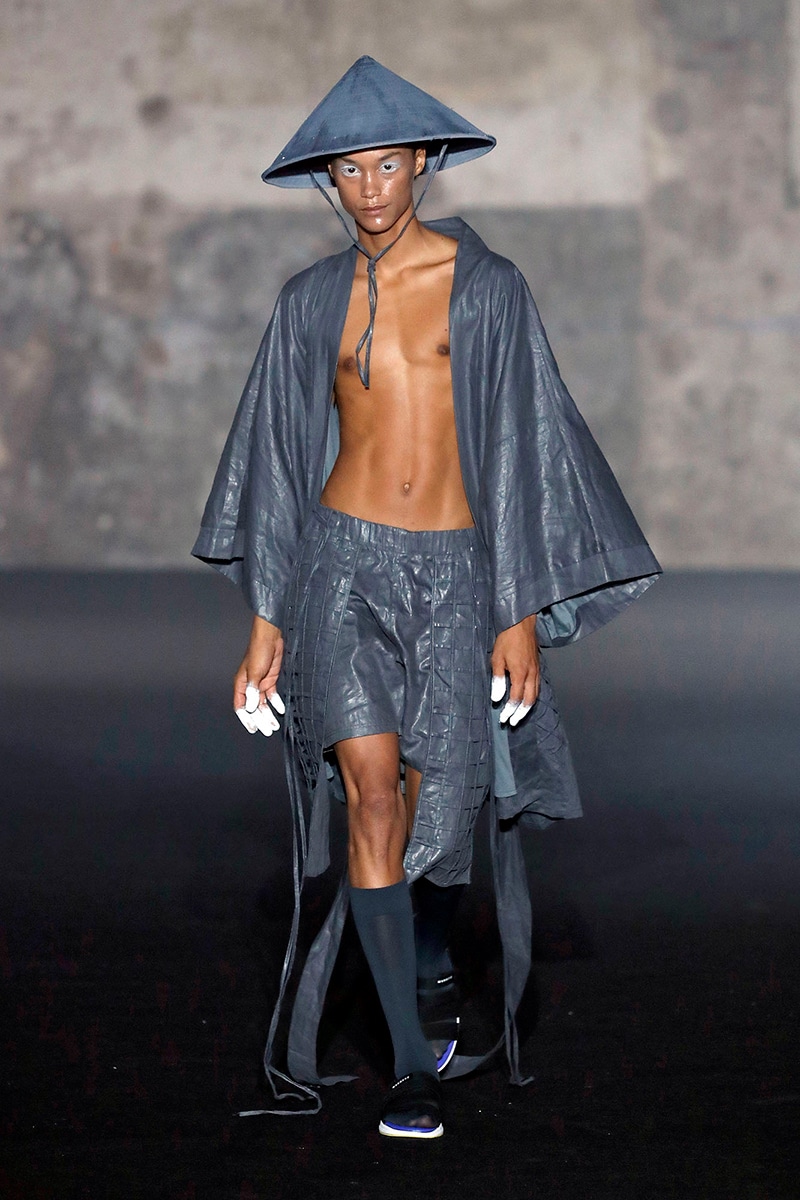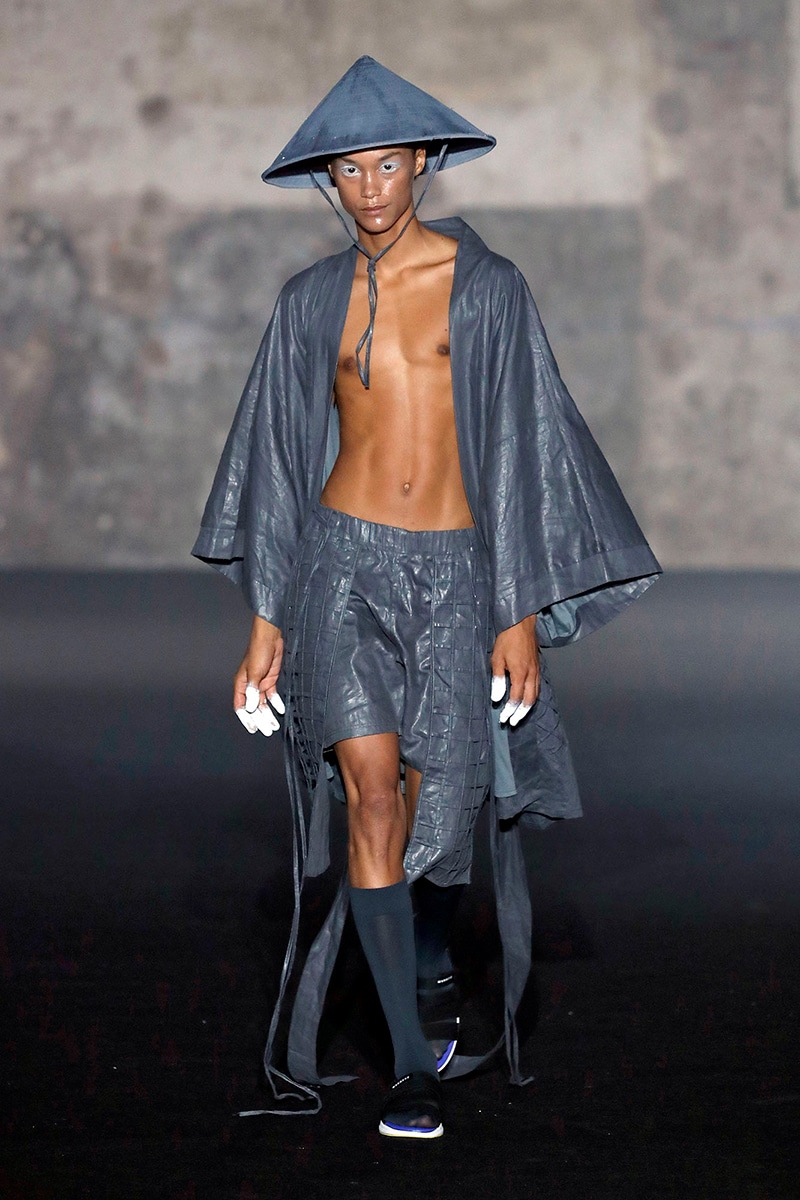 The 080 this year like many other catwalks worldwide have opted for a 100% digital support. What is the positive and the negative of this change?
I believe that the digital format has come to stay in many ways, and that in my case I could not find a better situation to present my collection: a sustainable and technological brand, in a more sustainable and technological context than 080 has had to do in this context pandemic. It is true that the user also still needs to see the pieces of clothing closely, touch them, and that clothing is something so close that there must be a transition and a custom for it to become a totally digital process from my point of view. I would like the next edition to be mostly face-to-face, since the fabrics and looks are more visible in their entirety in person (movement, etc). Nor do I think that we will return to the traditional format of the parade, each time there will be an evident progressive incorporation of technology in all its areas (fabrics, audiovisual resources, etc.) that has come to stay and to change things.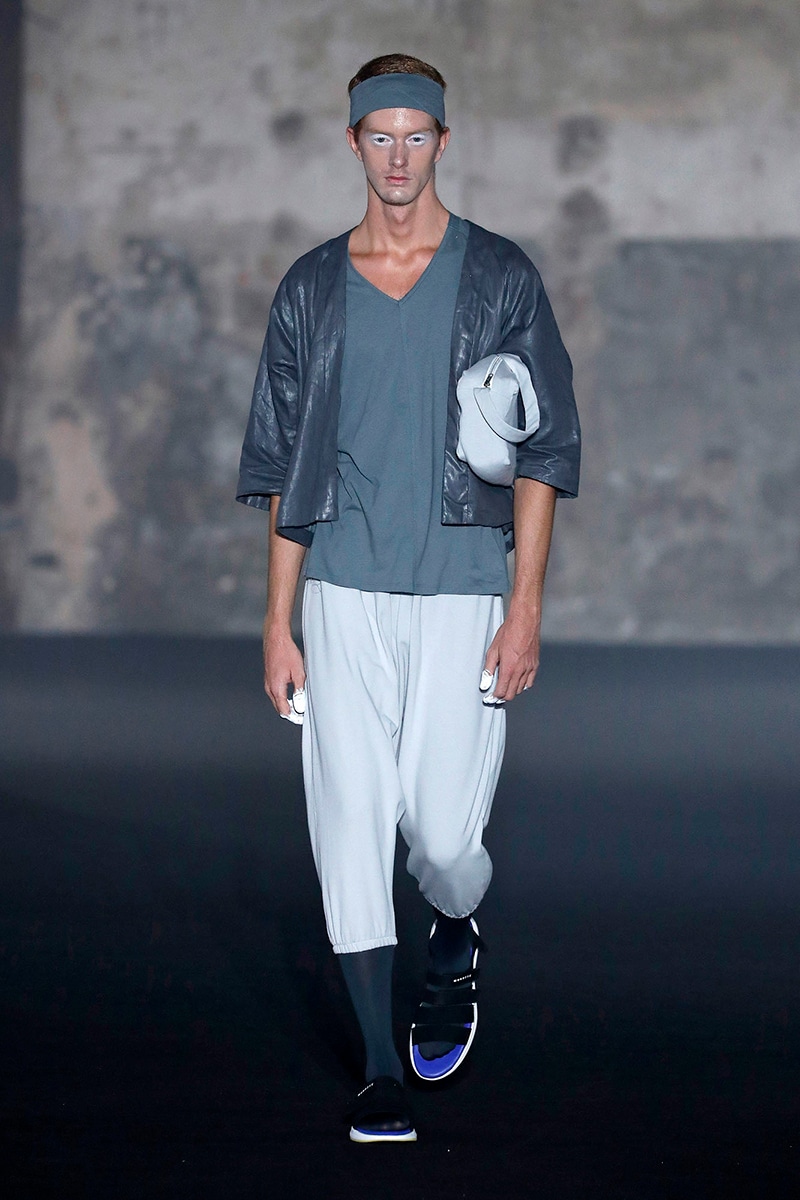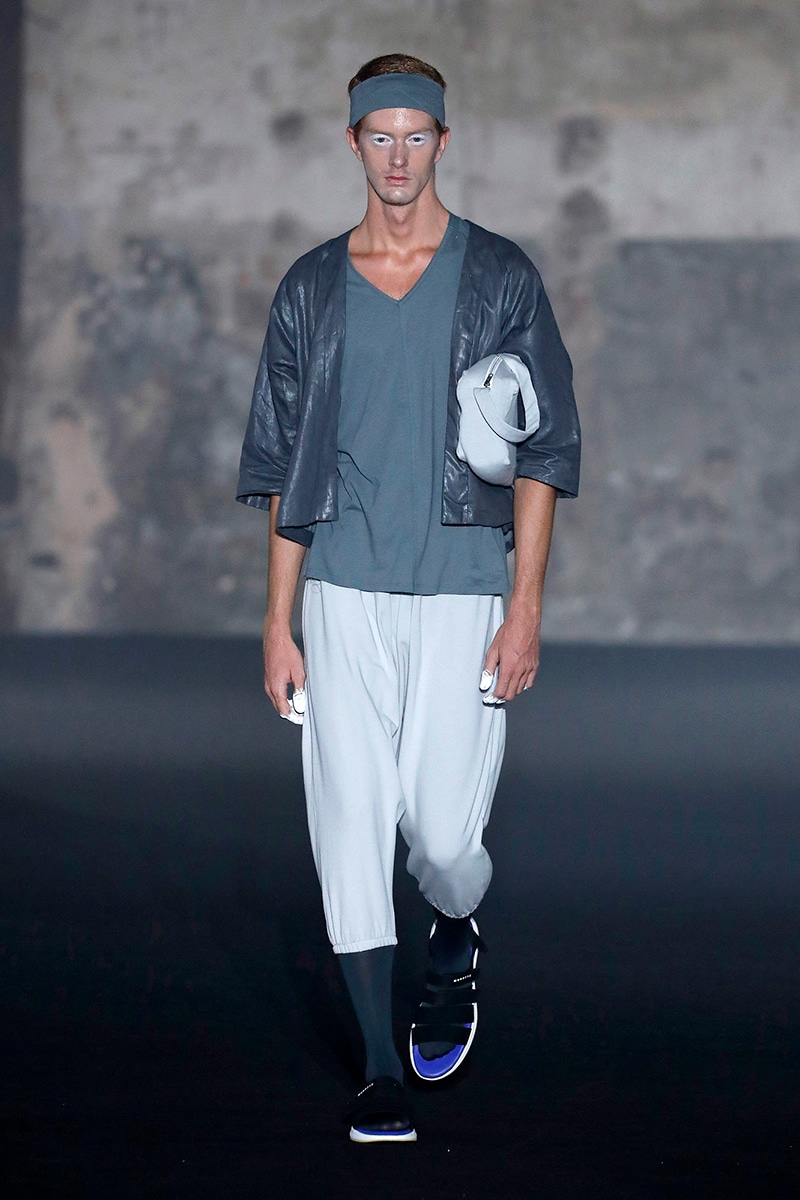 So you think that in the future this way of presenting collections should be maintained.
I think that the digital and internationalization platform that 080 Barcelona Fashion has presented should be maintained, together with the face-to-face format. We need to reach more people, digital transparency to get to know the designers and projects fully, such as DNA videos, broadcast fashion shows, along with the presence of the fashion shows, so that people can see the designs up close, there is a necessary and understandable transition process, although technology is getting closer and closer, it is more necessary, and it must be in a sustainable way.
The digital world was an incessant force of inspiration but also at times supposes a barrier in that same inspiration. What do you think of this and in what way do you use digital tools in your creations?
Technology for me is a fundamental value and I believe in it, and in that sense it is a force of direct inspiration, although we can not only depend on it: it is important to go out, be inspired by the environment, find disconnection, create conversations, contemplate, find free and social spaces in a healthy way, and without necessarily being productive all day, because in all spaces there is creativity, not only through technology.
My own pieces of clothing have technology, Smart Textiles, as well as I use digital tools to create the designs, and to help understand and carry out all parts of the branding and collections process.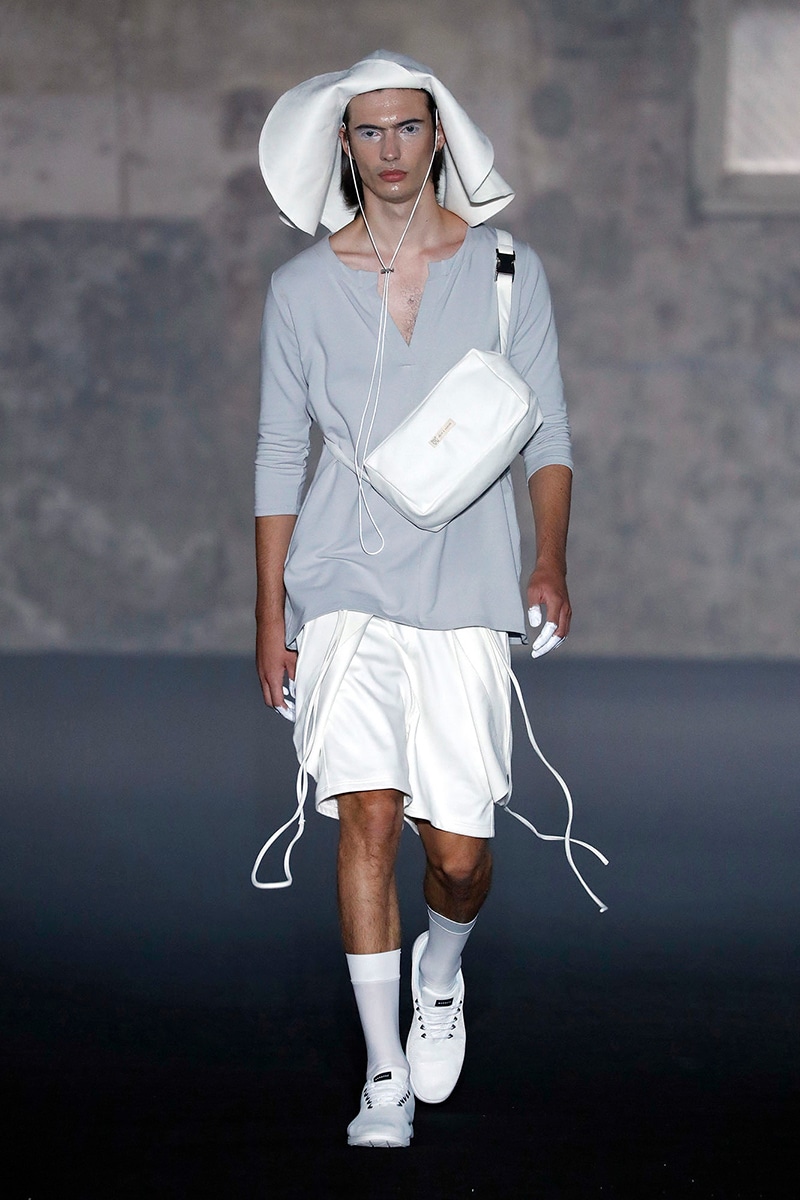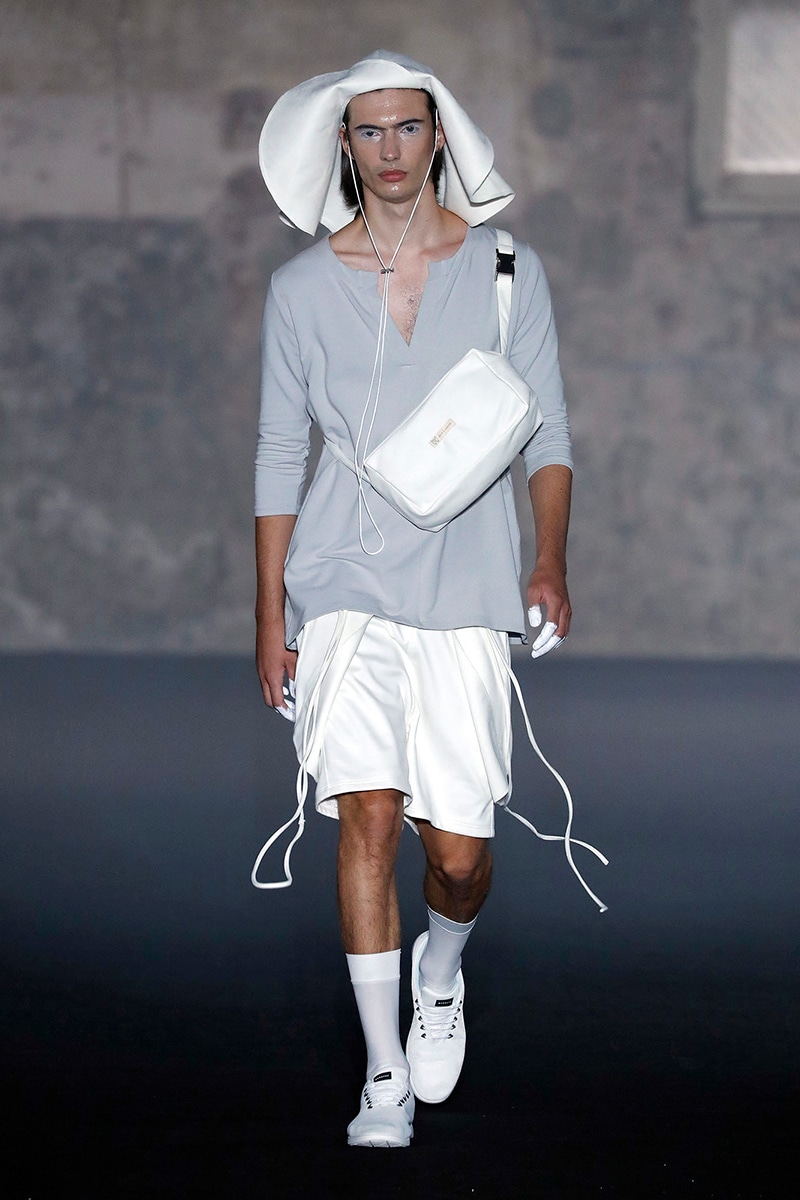 All this crisis in the sector has been reflected in an environmental improvement. What do you do to be sustainable or contribute to a more functioning sustainable in the market?
I have always been aware of the climatic emergency and I have always been involved, until when I was 15 years old it was clear to me that I would bring this involvement to the world of fashion and make thermoregulatory clothing pieces, and in this way we do not have to use so many layers of clothing if we have proposals and intelligent pieces that adapt to the microclimate of your body, and with a timeless proposal along with the other design characteristics and values.
Young people were born to this emergency situation and with a narrow margin to be able to stop this situation and this very real crisis, we have no option not to get involved if we want to avoid a crisis that we did not fully imagine. As the UN says, until 2050 the temperature will rise progressively until it makes our human life on earth more difficult, before this news I knew what my mission was in the Fashion Industry (to make thermoregulatory clothing), and we have to create projects to stop and avoid an immense crisis before this time trial.
We need to promote a technology that adapts to the skin's microclimate, that follows the concept of "slow fashion" and uses sustainable raw materials, although you must take into account the season, we need fibers with different technology in autumn / winter, and in spring /summer. The brand and the collections do not work in the parameters of the timelines, they follow the concept "See now buy now". The stone and earth colors, the genderless pieces, the straight lines, proximity production, reinforce the timeless concept with a personal and innovative design: the intention is that by not following trends you can wear a design this year, and from here ten years the same, and that you can wear the same piece of clothing in different contexts: leisure, work, etc. It is true that we are not 100% sustainable throughout the process (the microcapsules can be wrapped in a polymeric or cellulose material, or another material, it depends), the intention and objective is to create my own thermoregulatory technology to become as sustainable as possible, that's why we are looking for financing: to broaden the base of the company and start testing technology ideas.
The collection is not just a show project, but it has a marketing plan that brings Smart Textiles closer to users in a real way, bringing the combination of fashion and technology closer and closer to the public.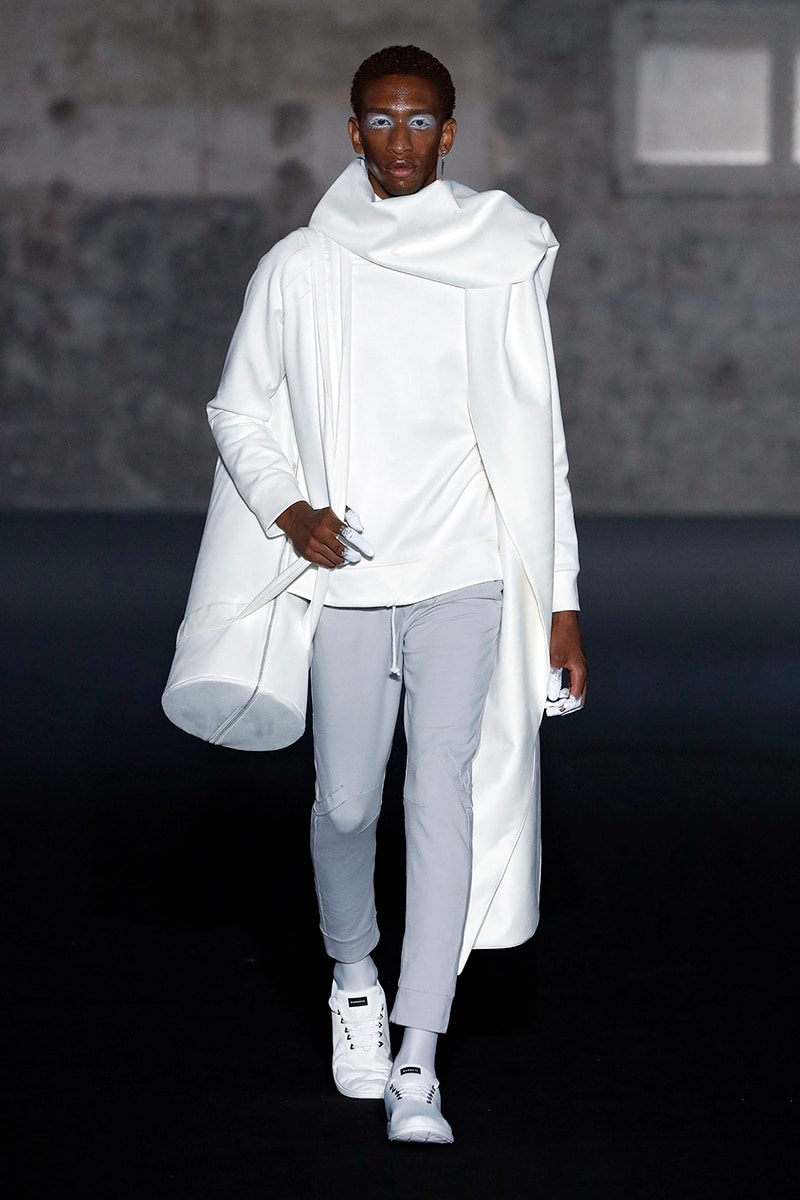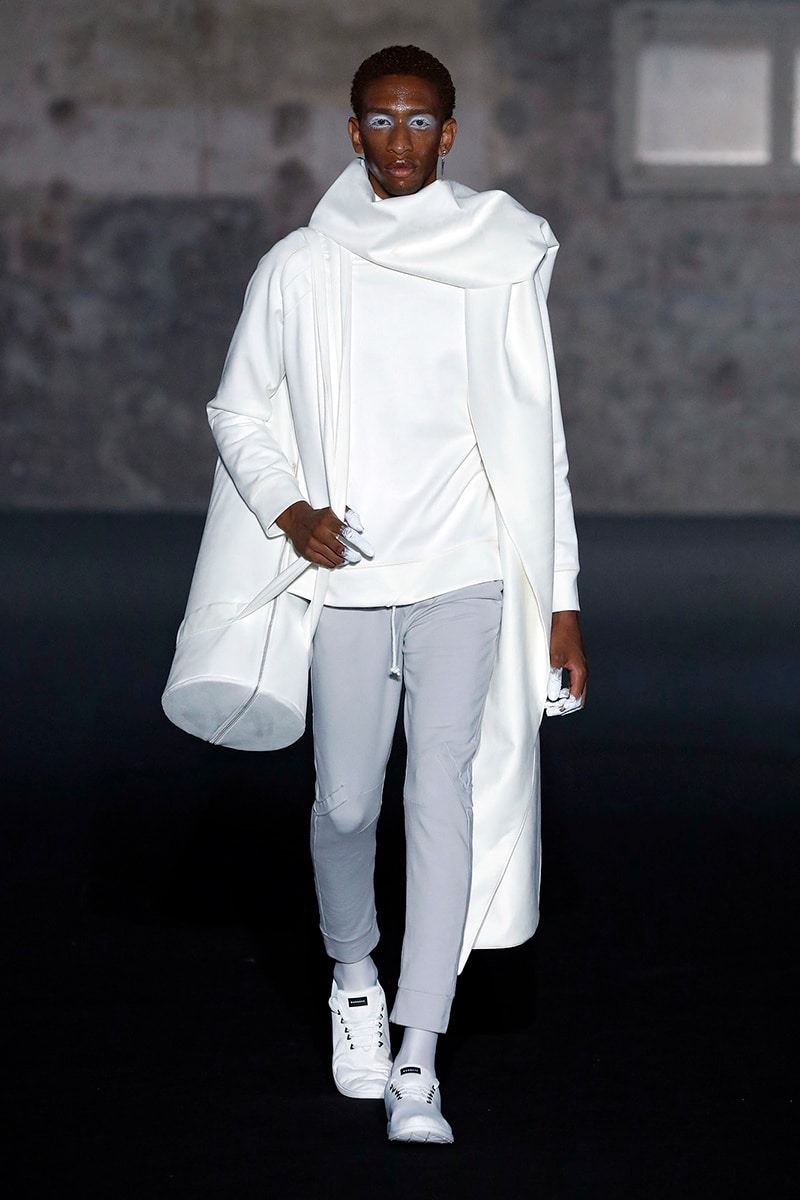 Do you think that the change in consumer mentality regarding genderless and creative adjustments of the brands in this direction can also contribute not only to the elimination of certain stigmas but also to this much-needed sustainability?
Totally, genderless proposals provide solutions in many ways. For one side I find that it is a necessary mentality, on a social and cultural level, eliminating stigmas. On the other hand, at the level of sustainability, we reduce the making of patterns, and production in general, and if we promote timeless pieces, we bring a reduction in what would be the Textile Industry, together with all the values ​​and proposals of the brand explained above.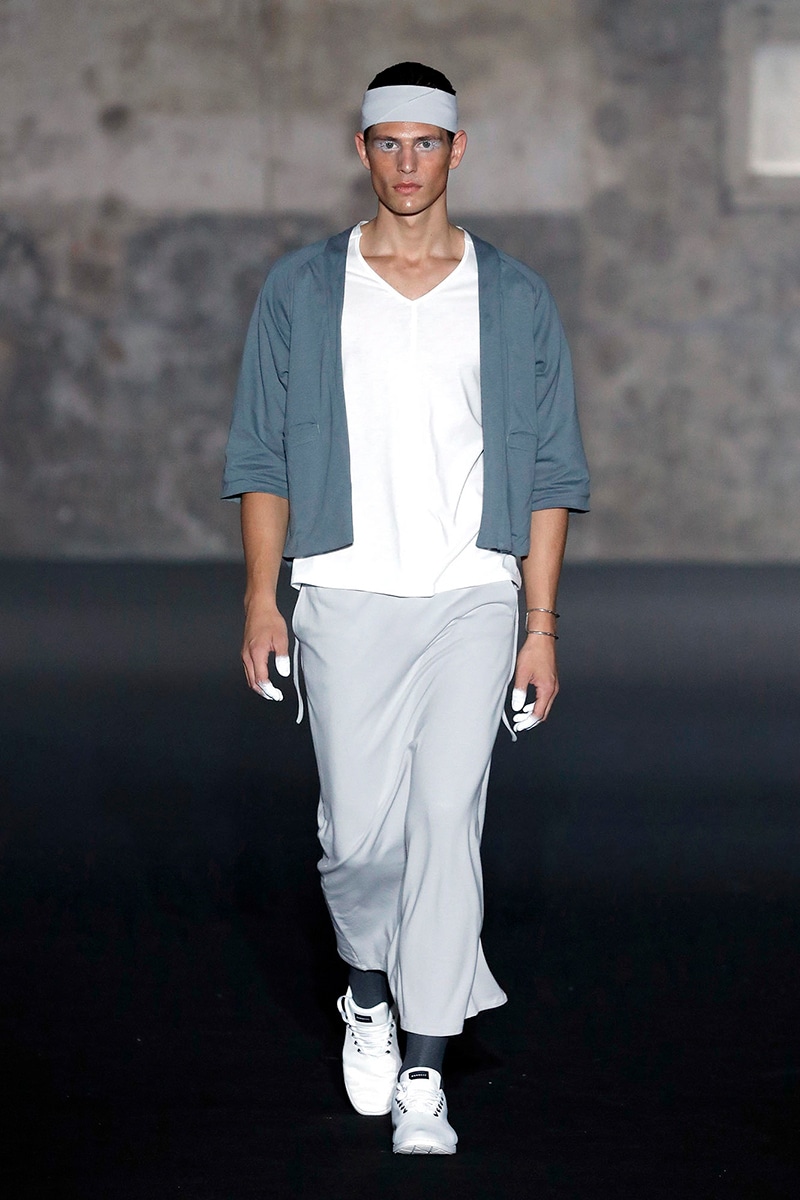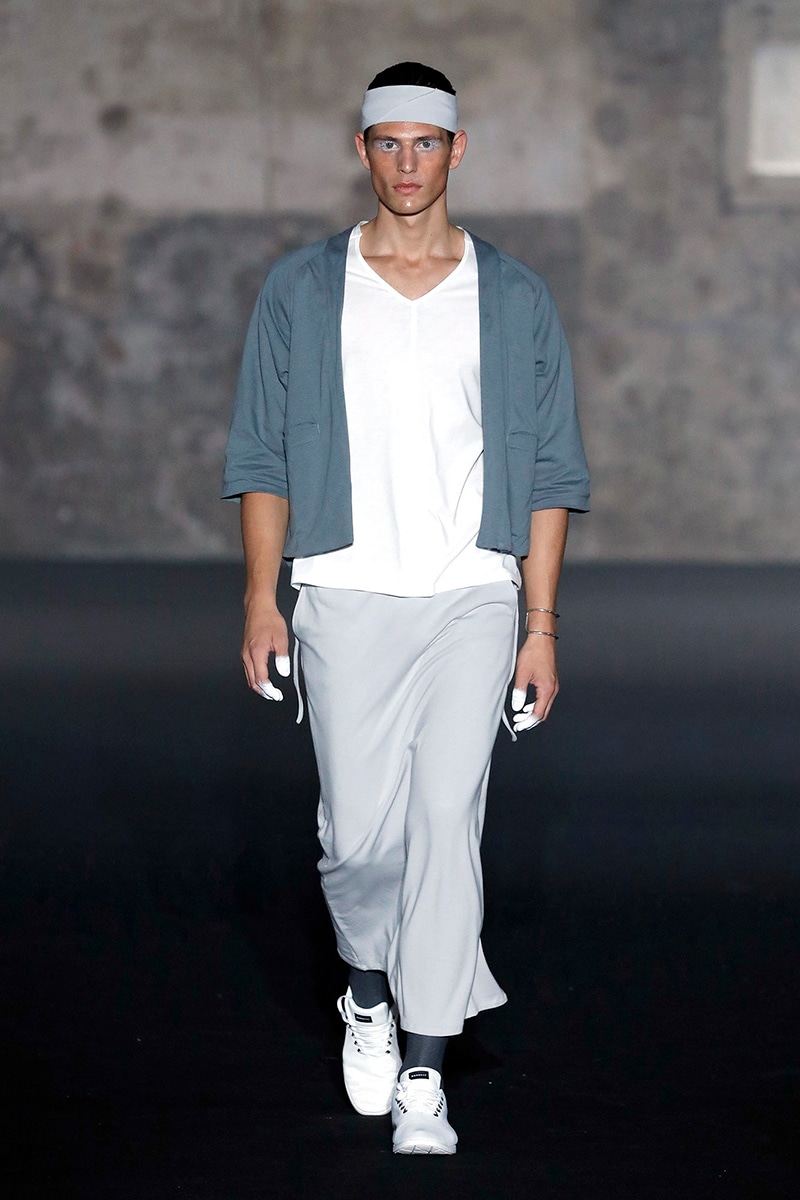 What would you highlight from this collection that you present at 080 Barcelona Fashion?
The JGE Future Term collection is the brand's first collection, and one of the first thermoregulatory collections with a technology developed for NASA. It is one of the first collections to explore the application of this patent, called Outlast ®, in urban fashion. This technology makes clothes adapt to the temperature that your body needs, allowing a change in the current context of fashion, giving viability to timeless collections thanks to proposals like this one that combine technology and new design proposals.
JGE Future Term, consists of making urban clothing (and therefore everyday), which adapts to the microclimate of your body. The PCM (Phase Change Materials) technology incorporated into the fabrics of the collection makes the pieces have the ability to absorb, maintain and release heat. It is a collection made with cotton for the most part, avoiding polymeric fibers and polluting plastics for the planet. Along with all the proposals explained above.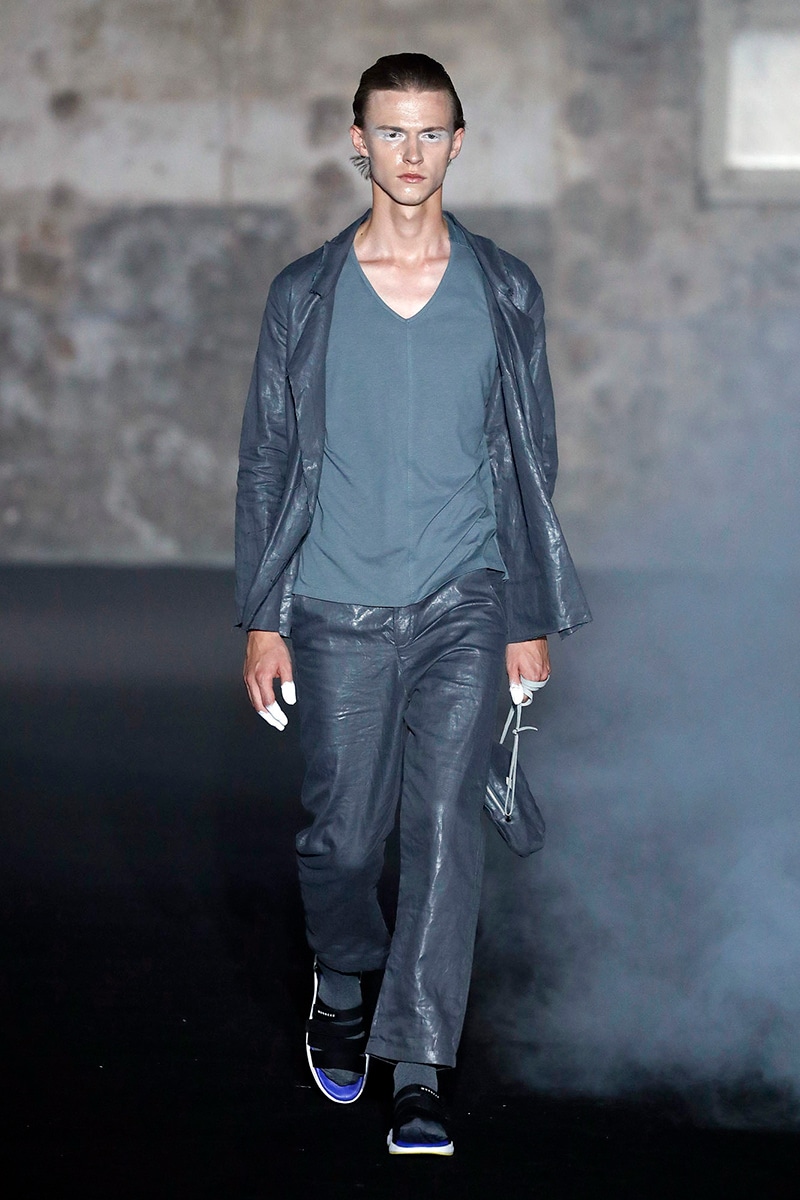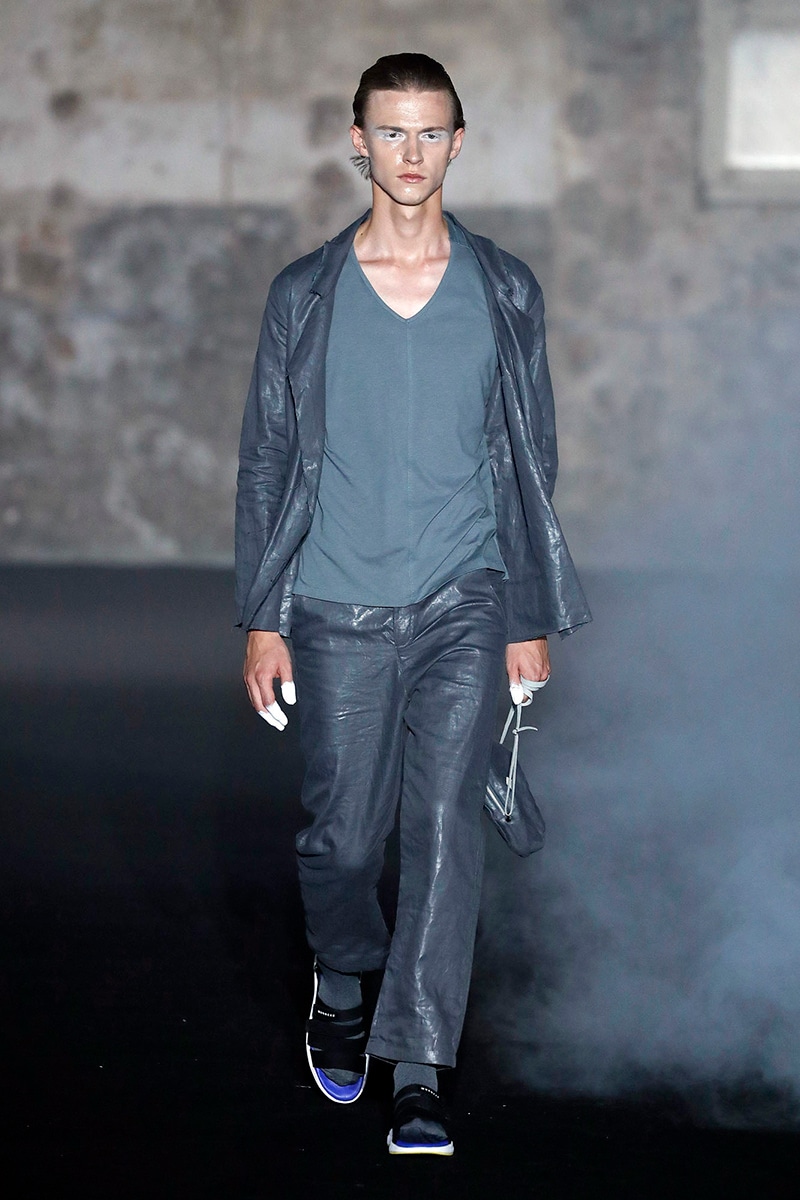 Are you already working on new projects that you can tell us about?
Yes. Right now I am already designing the new collection, and I continue to expand borders, my intention is to bring the designs to an international level, because I think it is a proposal that interests everyone. On the other hand, I continue to investigate my ideas on thermoregulatory technology, as well as the search for financing to test the ideas, and expand the company to be able to teach and sell the designs internationally.