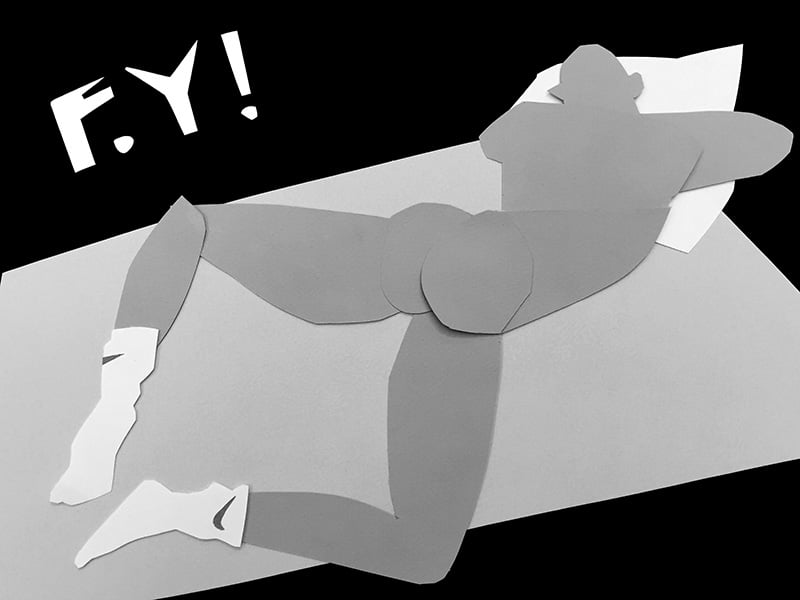 Gio Pastori – hat and backpack – bravely sat on a green velvet armchair.
In search, in search of himself.
Gio took a sip of negroni and burst into genuine laughter, apologising for unexpectedly vivid loquacity.
In touch, in touch with paper utopias.
Gio Pastori – uncompromising, young illustrator – portrayed, in blind contour drawing, my Velazquian visage.
"Perhaps beauty won't save the world, but it will be of help."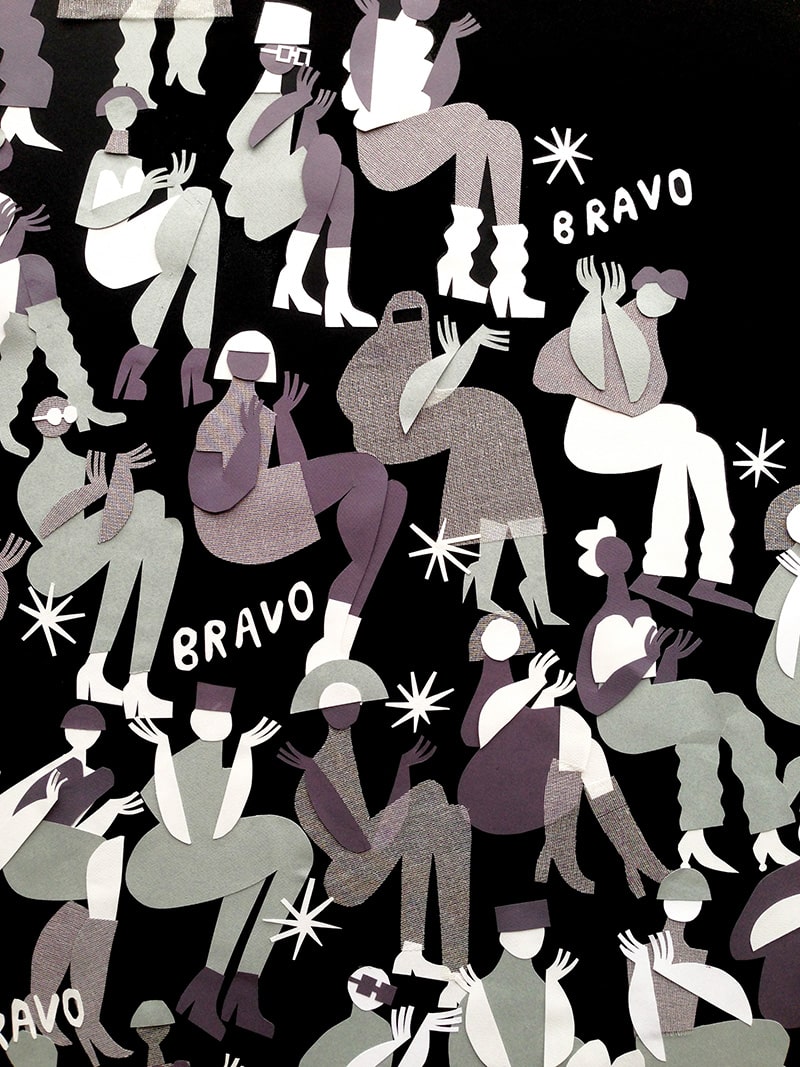 Fucking Young!: Hello Gio, what is the fascination with paper and scissors about?
Gio Pastori: I used to favour digital medias and extremely clean lines, following trends and vogues. I then felt the need of concreteness and started to apply the same bidimensional theory to paper. I found a personal style in this dimension.
FY!: When making a collage, how do you achieve lightness?
GP: I try to keep it light by using rough, undefined, not previously designed shapes.
Moreover I do not properly paste pieces together, so that layers create shadows.
FY!: Would you illustrate your conception of "creative process"? The gain or loss of innocence?
GP: It involves both a gain and a loss of innocence. I see the creative process as the combination of experience and personality. I wonder, never losing control.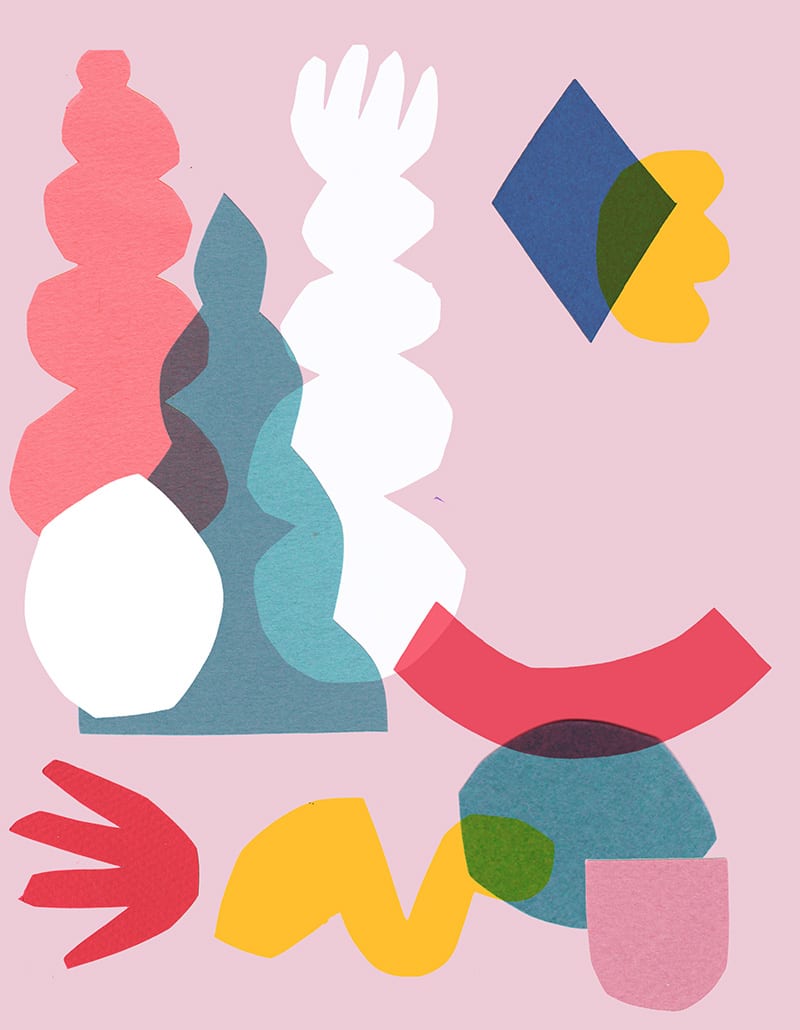 FY!: Could you complete the following sentence: "Colour is…"?
GP: Very beautiful.
FY!: Do you believe in the revolution of the genderless trend? Does it affect your approach to shapes and silhouettes?
GP: My characters have always been a bit genderless (they do not have many features to define them). That being said, I wouldn't call it a trend, but a social and cultural development.
FY!: Could you describe the emotion evoked by the term "silence"?
GP: Silence scares me quite so much. I rarely look for it. I fill silence with noise not to hear its sound.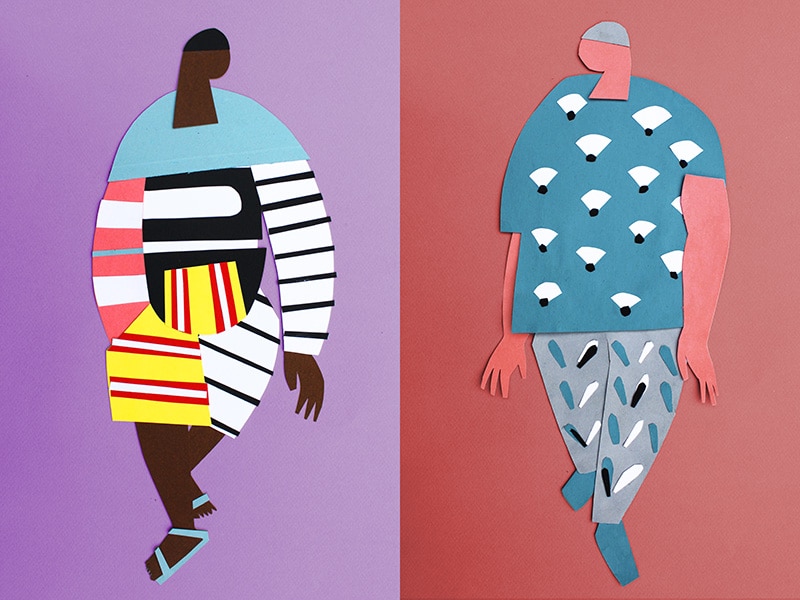 FY!: Do you believe in the resurgence of the printed word? Social or traditional media?
GP: I firmly hope in a comeback. Social networks are extremely important though. I think it is fundamental – as a creative – to adapt to the times you are living in, to be updated.
FY!: "The life of a designer is a life of fight, fight against the ugliness" (Massimo Vignelli): do you think we live in "the world of kitsch"?
GP: Kitsch plays a vital role in the collective consciousness and ugliness inspires me greatly. Times have changed. I encounter difficulties in defining the concept of "beauty" and I kind of like it.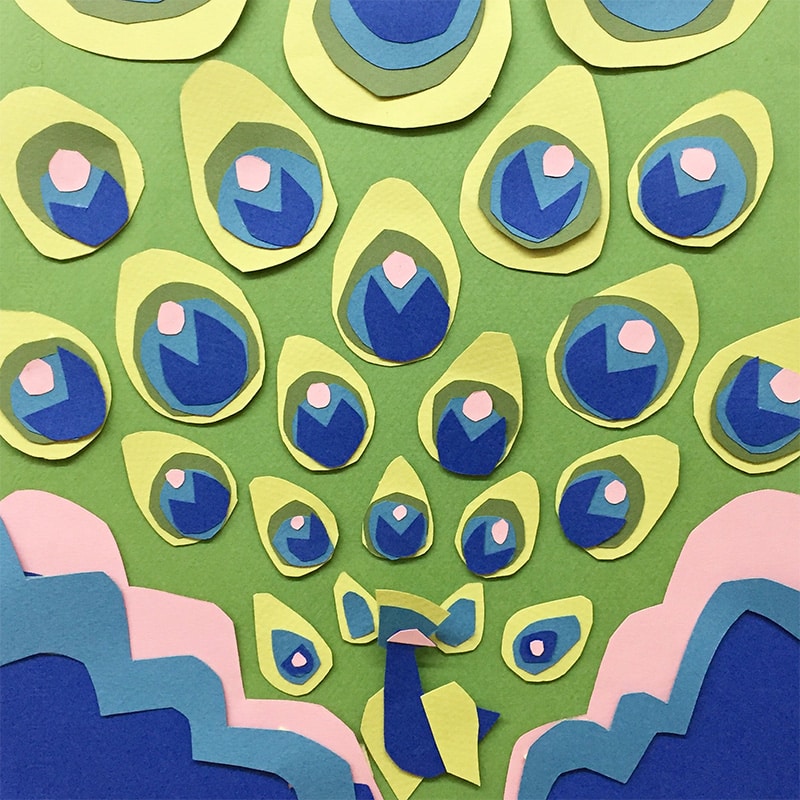 FY!: "The New Vocabulary of Italian Fashion", an exhibition on "Made in Italy" (24/11/15 – 06/03/16, Triennale di Milano): would you take us through the ideation and realisation of "BRAVO!"?
GP: The exhibition was meant to be a celebration of Italian Fashion. It was developed on terms related to the fashion industry. I chose to portray an international crowd of fashion week attendees, applauding and shouting "BRAVO!" (a representative and symbolic word).
FY!: "…beauty must be broken daily to remain beautiful…" (Virginia Woolf, "The Waves", 1931): do you think beauty lies in fragile imperfection?
GP: Yes, I do. Team Virginia.
FY!: What is today really FUCKING YOUNG!?
GP: The internet.