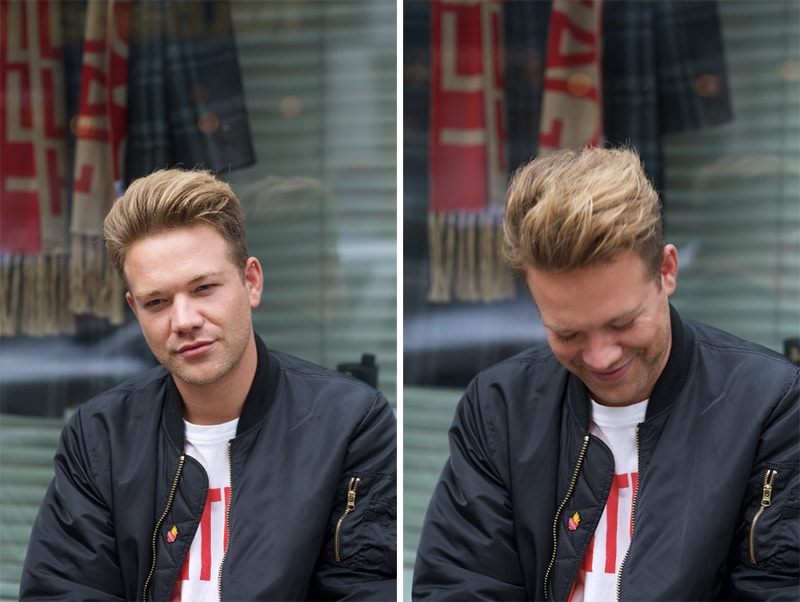 Martin Asbjørn founded his menswear brand right after graduating with a degree in Men's Tailoring in 2014. His aesthetic is luxurious and understated, focusing on craftsmanship, simple details, and quality materials. Replacing the idea of confining traditional tailoring with more free-flowing, contemporary silhouettes, the collections are simple and elegant. The brand combines the idea of modern tailoring with relaxed leisurewear to create pieces for the everyday wardrobe of the modern man.
We see him all the time in Copenhagen during CIFF and Copenhagen Fashion Week where he shows his collections and finally, we had the time to sit down with him and talk a bit about is work.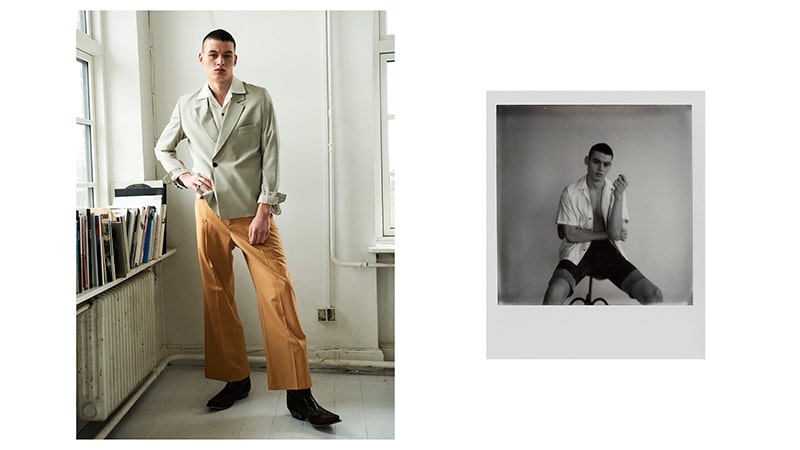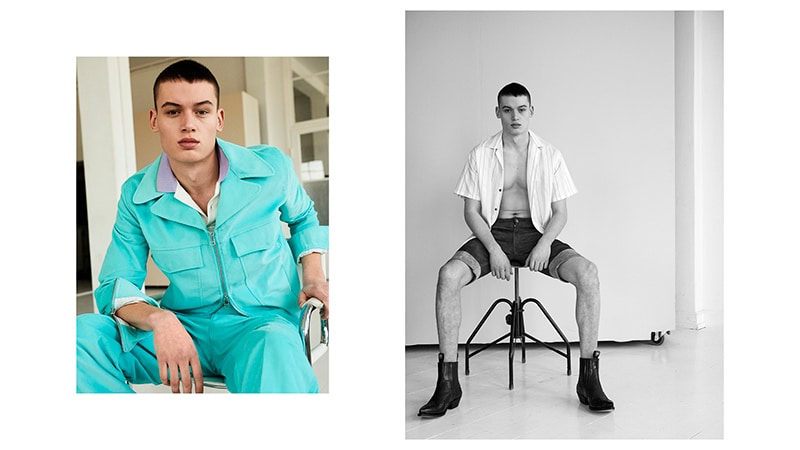 Your tailoring background has translated into your brand through contemporary relaxed silhouettes, do you think the modern man enjoys luxury leisurewear over formal tailoring?
Classic tailoring definitely took a back step over recent years with the take-over of casualization and the influence of streetwear but I believe as things are changing in menswear and although tailoring has maintained a relevance, it seems as though it is making a comeback.
Luxury leisurewear will always have an appeal due to the comfort and ease of the relaxed silhouettes and soft materials but I feel as though today's modern man is craving a bit of sophistication!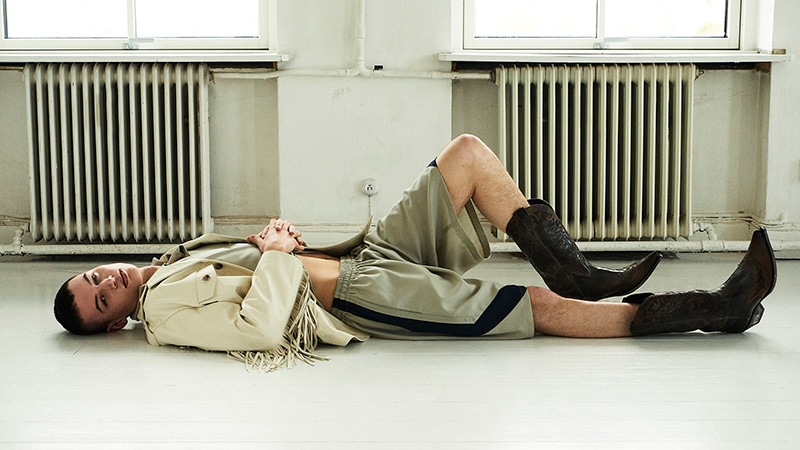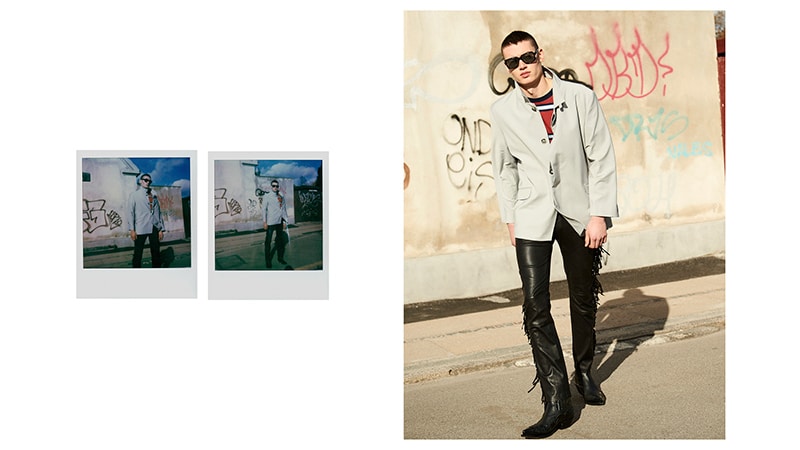 Would you consider yourself more as a tailor rather than a designer? 
I would definitely consider myself a designer rather than a tailor. Although I value my tailoring background and use my training every day in my design process, I am constantly trying to create something new and exciting and traditional menswear tailoring will always have its restrictions.
Society has us thinking that adults today don't really want to grow up, but I think people have never worked or dreamt so hard. How would you describe the modern man?  
I think the modern man is someone who isn't afraid to be themselves. Someone who isn't scared to be vulnerable or to stand out from the crowd.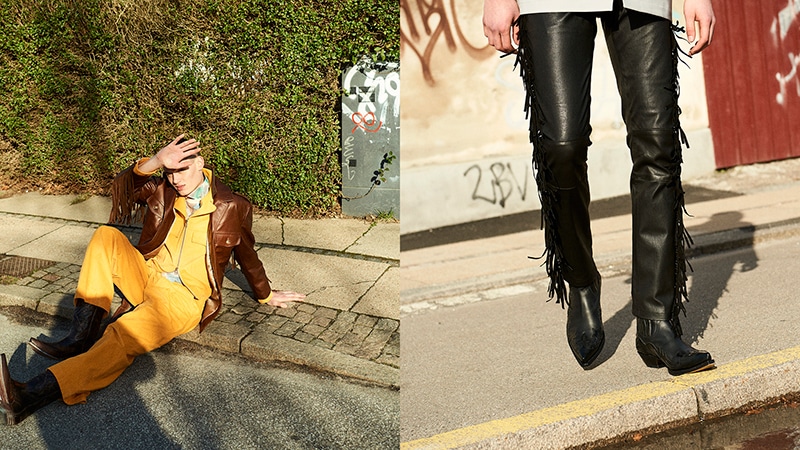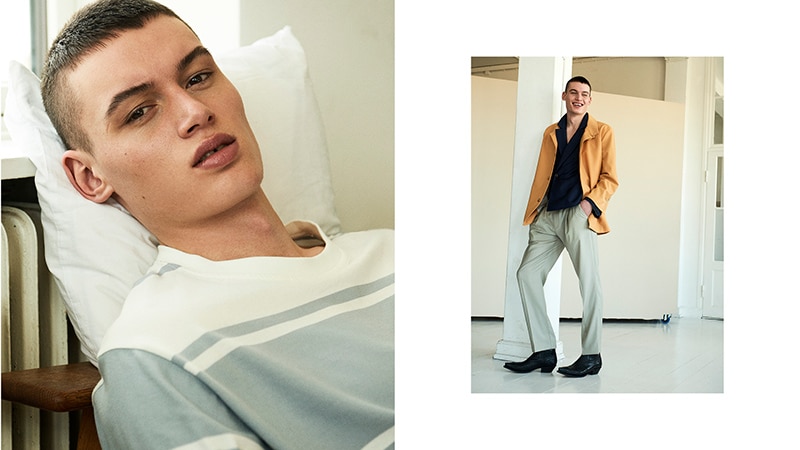 You don't shy from defining a strong masculine character with all the fun of a pool party. Has the current strong feminism movement ("boss-girl") influenced the present man? 
I think the feminist movement has influenced the present man massively. Not only has it made men have to take a look at their own actions and behaviors towards women but it has also encouraged men to show more admiration and support to strong "boss-girl" women everywhere.
Would you say that your style is breaking with the classical Scandinavian Nordic look? Do you have a muse? What kind of man would wear your design? 
Although my design ethos is still deep-rooted in the ideals of Scandinavian design – craftsmanship, simplicity, and attention to detail – Martin Asbjørn offers a more playful and sexy approach!
I don't want my brand to be exclusive of anyone – male or female, old or young. I want everyone who wears one of my garments to feel confident while wearing it.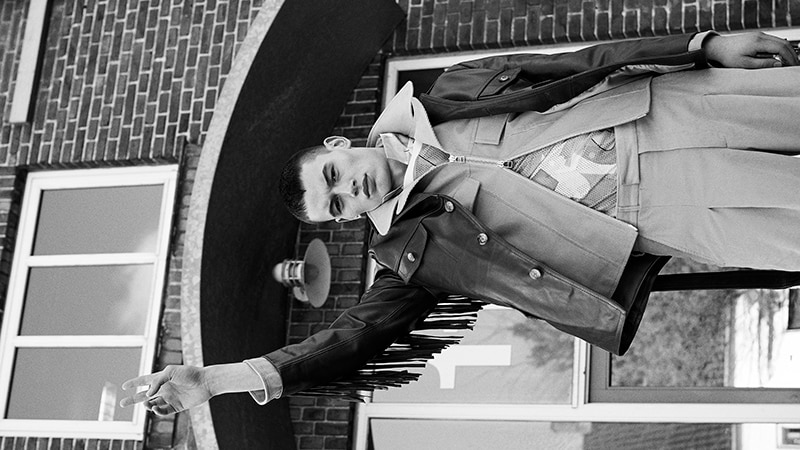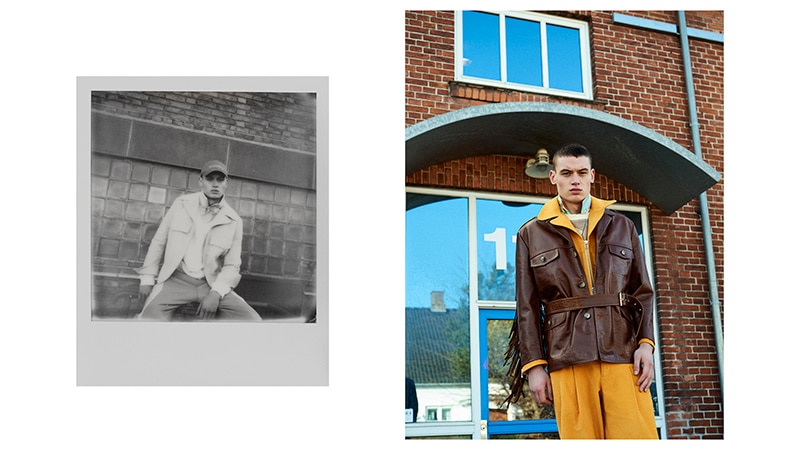 I think men have been pretty confident ever since P-Diddy rocked a white fur coat almost two decades ago. Do you think that men are becoming more confident, putting more effort in their look? 
I think the streetwear movement of the past few years has definitely put a spotlight on menswear, which I think has definitely encouraged more men to get into fashion and brands etc but over the past season or two, there seems to be a slow shift back towards more traditional menswear which I am very excited about. Although streetwear influences my design process and even how I dress, I can't deny that I am very excited about seeing more and more suits coming down the runway.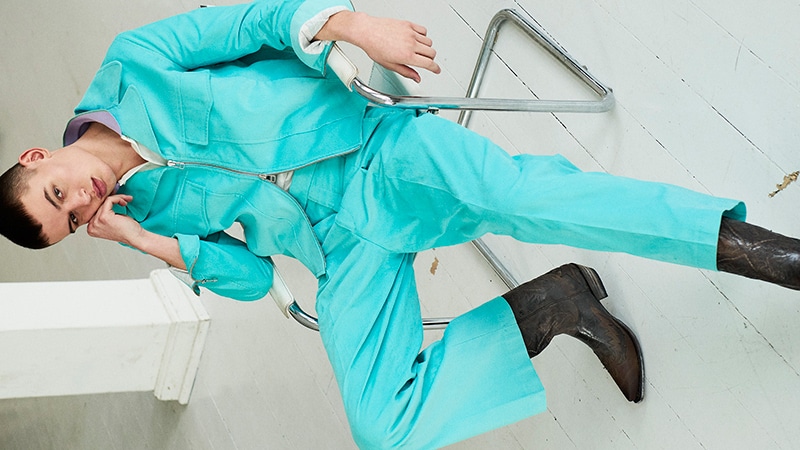 What would you say is the statement of your recent collection? 
"Fake it until you make it!"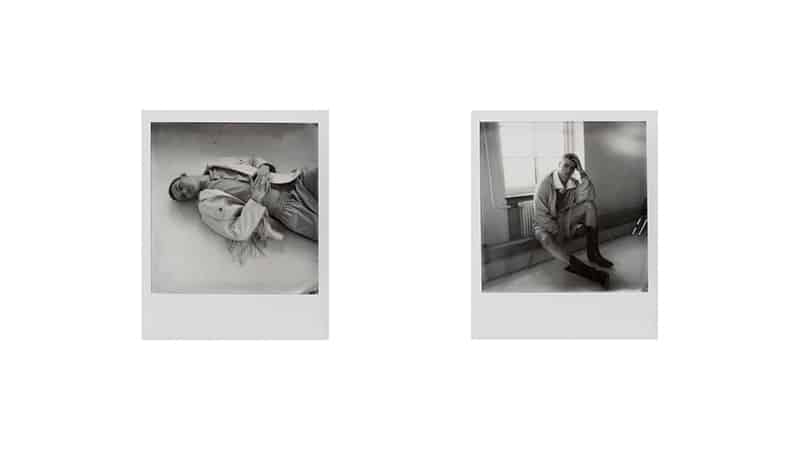 And finally, what were you listening to while making this collection.
We had Modjo – Lady on repeat on the office for a solid few months, such a summer song!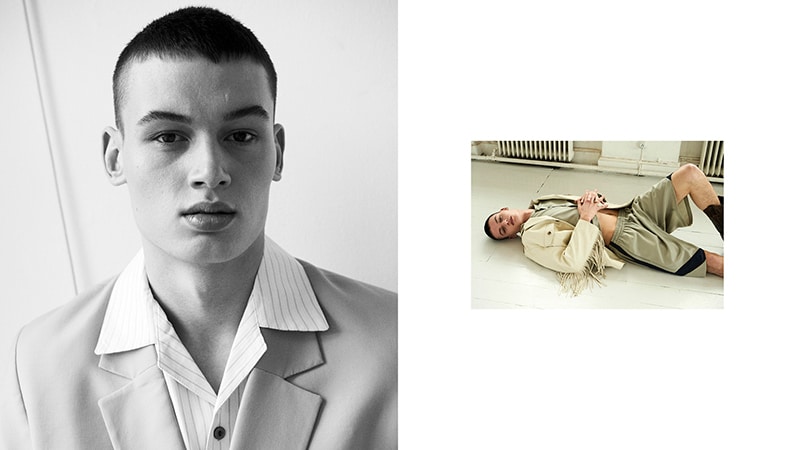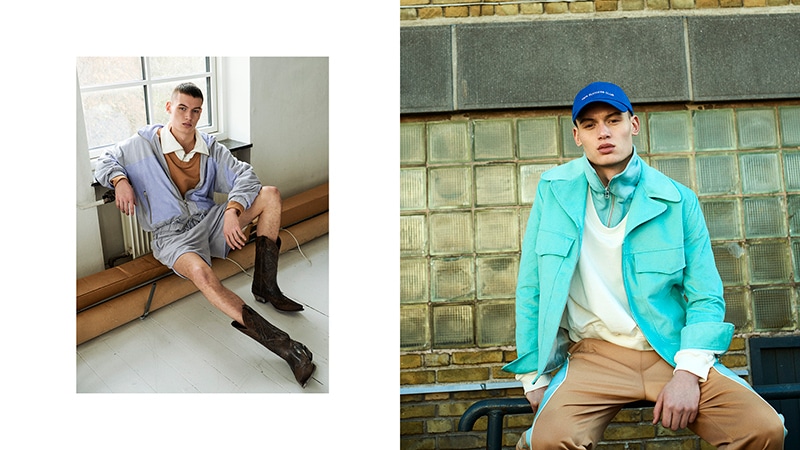 Photographer: Nicolaj Didriksen
Styling: Martin Asbjørn Bjerre
Hair & make-up: Lulu Hoa Bokkenheuser
Model: Luis Iversen/Le Management
Art direction: Studio C