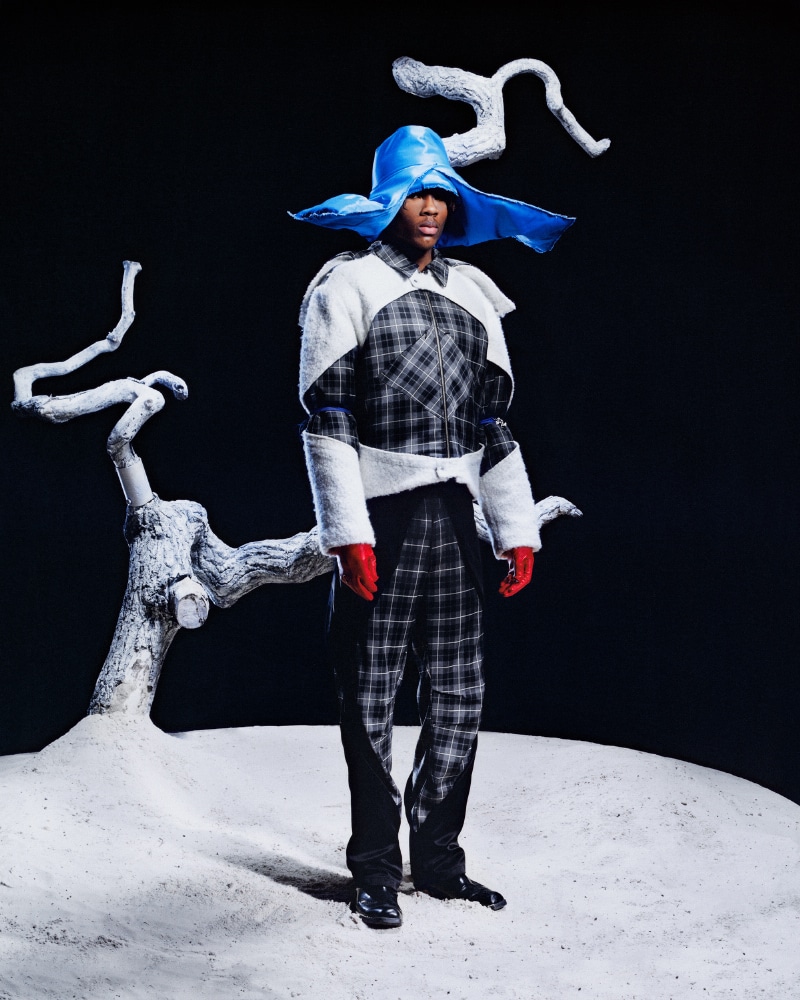 Antonio Vattev is a Bulgarian designer based in London. Covid didn't stop him, indeed, it opened some doors for him, his tank tops using Halishte (a traditional Bulgarian fabric) are already sold out at Browns and this year marks his arrival on the official calendar of London Fashion Week. Generation in rehearsal is a collection filled with references and nostalgia. Nostalgia of the '70s, nostalgia of a moon race that promised a bright future for a generation in quest of freedom. AV VATTEV has landed.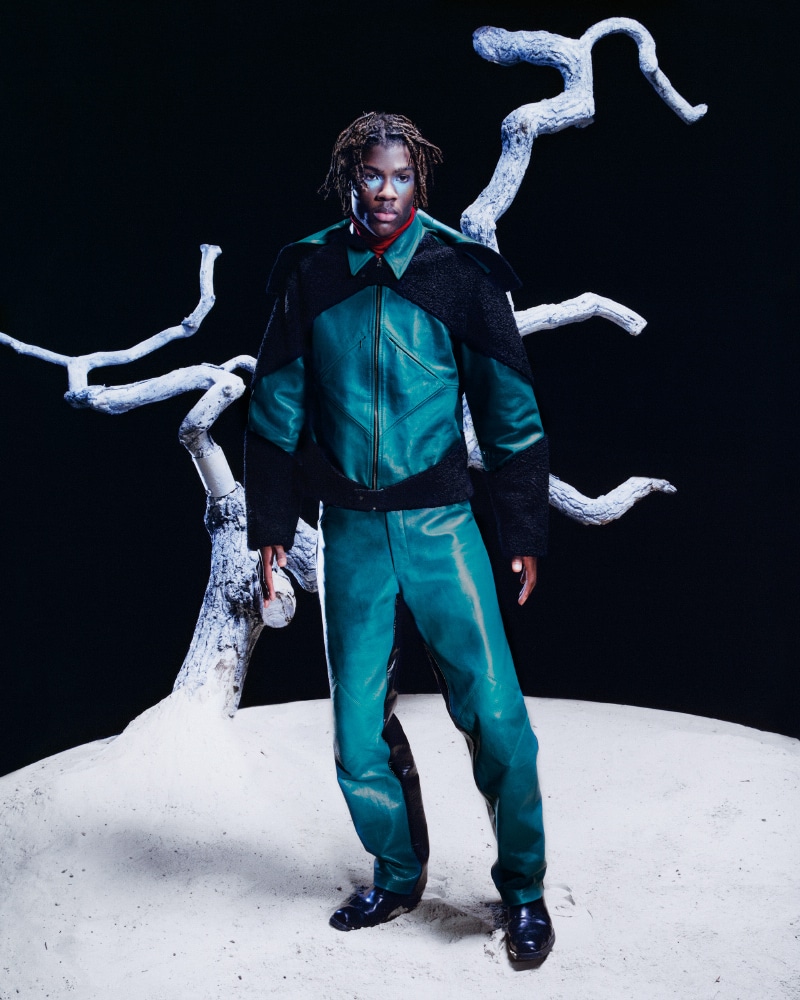 The video and lookbook are an homage to the space race that happened during the '70s and the idea people had of the moon. How is this specific era inspiring you?
It is indeed based on space and moon landing. Faux Real (French/American Rock band) actually sampled this Bulgarian song, that was sent in space 40 years ago, for the soundtrack. My Bulgarian heritage, the 70s inspiration, and my friends Faux Real all came together to bring this collection to life.
This collection seems to have a heavy influence from music. The video looks like a music video and FAUX REAL did the soundtrack. How important is music in fashion?
Music is the heart of this collection. While creating I listened to a lot of Bowie, Mick Jagger, and Grace Jones. I had this relationship with FAUX REAL for a while now, we met when I was at Central Saint Martins and they modeled for me. I wanted to push this collaboration further so, naturally, they did the soundtrack. We have this same starting point of the 70s, we love the freedom of happiness from that era.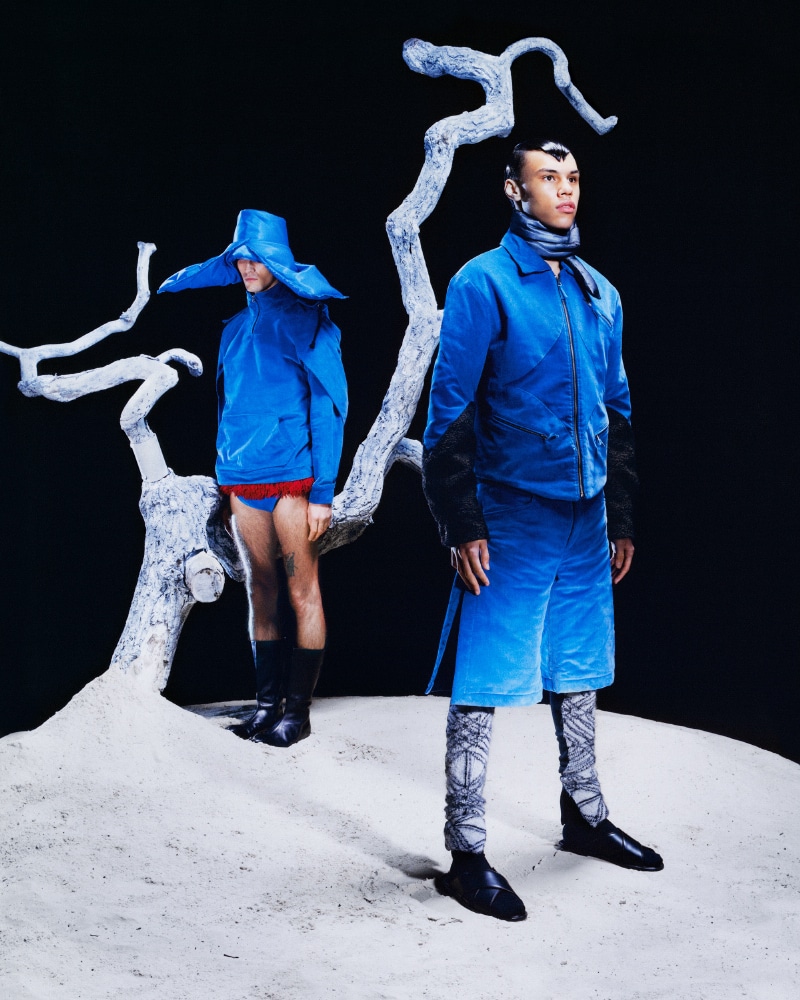 To me, the title of the collection implies the need to rehearse for a generation that wants everything, right now, do you agree with my interpretation?
Oh, that makes sense, I like this approach. It is our second collection fully made under lockdown and somehow we are a generation in rehearsal. We don't know what's gonna be next, all we can do is rehearse, stay positive and dream.
Tell me a bit about the video.
Working with the set designers, we didn't want to be too literal about the moon so we tried a different approach. One of the inspirations was this video of an American family watching the first moon landing. I am inspired by the 70s because of how people viewed the future then. Full of optimism. Right now, in 2021, we think of going back to normal but we're not actually dreaming of a different future.
This collection has a paradoxical nature. It somehow brings together the past and future. Not to quote Dua Lipa but it presents a Future Nostalgia.
I love this name. Everything I tend to do has this combination of past and future. I want to recreate the past and make it relevant nowadays. I love this play on words.
There is a lot of symmetry and a geometric side to the collection, and especially the diamond shape that is a recurrent shape throughout the lookbook. Why the diamond?
I found this image of Mick Jagger on stage and you could see that the ceiling was covered with this diamond shape. The whole 70s aesthetic is filled with diamonds. I wanted to play with pattern cutting in a different way than I did before. A lot of the diamond shapes are not only decorative, they shape the clothes or they serve as pockets, some are even reflective using a different texture.
I remember doing this interview last year with you and you told us the importance the Halishte fabric had on your fashion sensibility. Can you elaborate on this?
Oh wow, it was already one year ago. So I want to reintroduce this fabric that's inherent to my work but use it when it's right. It is a traditional Bulgarian hand woven and hand dyed fabric used for creating rugs. You cannot find it anywhere else than in the mountains of Bulgaria. It was extremely difficult to get our hands on it during lockdown but I always want to try to find a way to give it a new life. We even recycled it for this season.
Fashion is clothes but it is also accessories…
Always!
… and especially hats. What makes the hat an important item of clothing?
I am usually not a big fan of hats but I realized that I never go out without a hat. This season's hat is inspired by nun hats. They are puffy and mixed with bucket hats, which are not very wearable but just like the nun hats, they are close to art pieces. They are very relevant to the positivity I wanted this collection to reflect.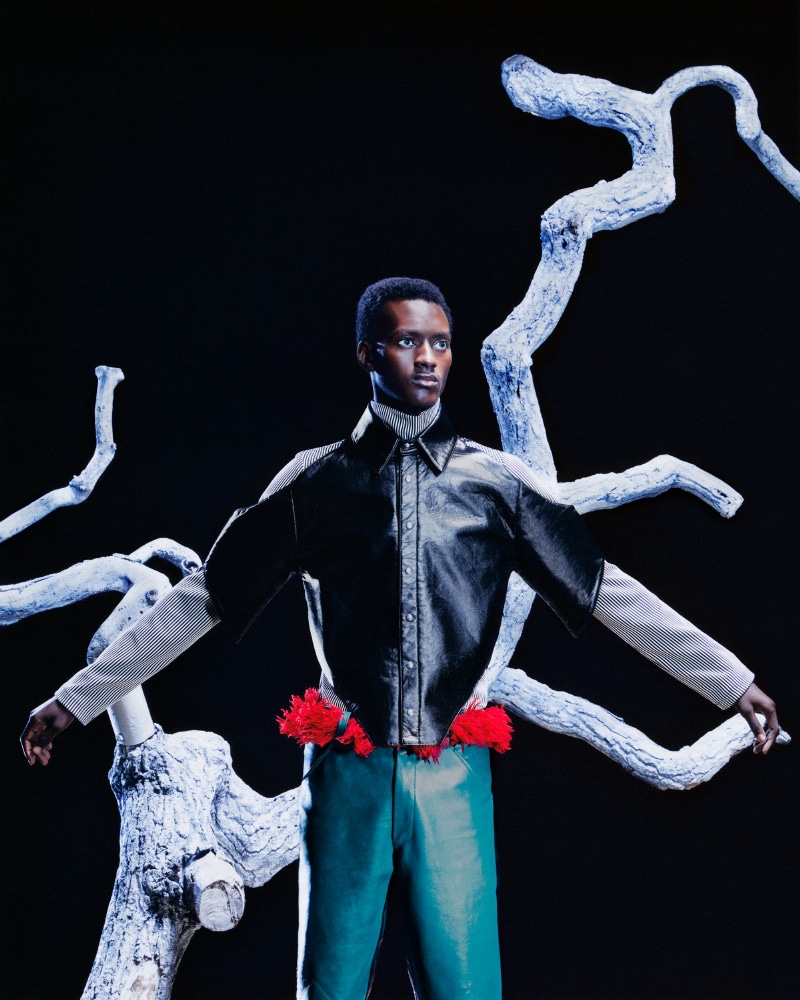 Who is the person wearing AV VATTEV?
My idea of making clothes is to style them. I don't want people to buy full looks. I want individuality to show through the styling. It shows as some pieces are reversible or detachable and you can play with them. The main idea is to show people's points of view.
I see a lot of clubbing and dancing in the collection, are we also nostalgic for that freedom?
Probably. We all dream about dancing and going out. It's relevant now.
It's a sign of times.
Even if I want this collection to be relevant during this time, I also want to create clothes that are relevant for a while.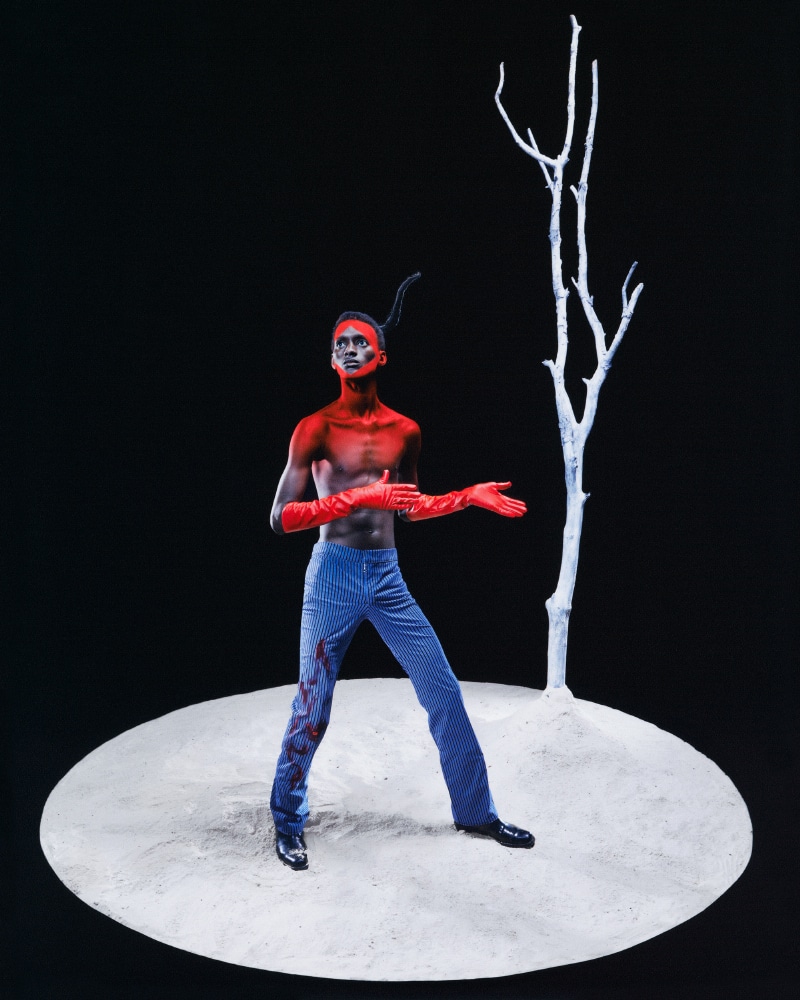 What is your definition of love?
Love is freedom.