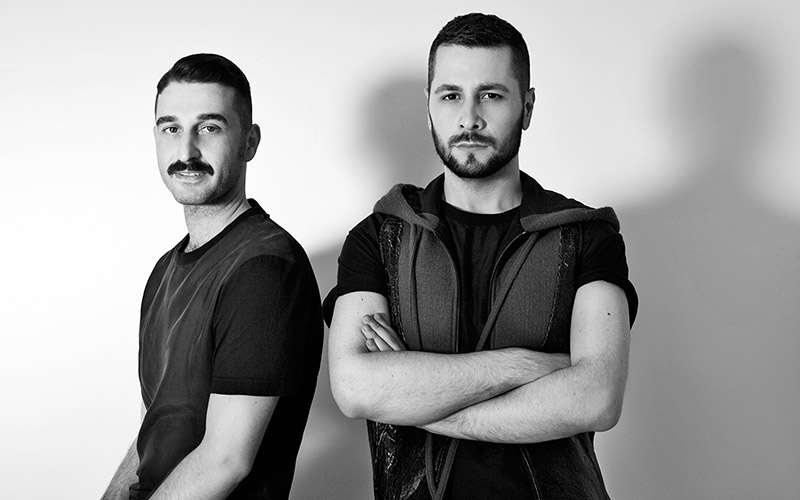 In 2010, Antonio Romano and Francesco Alagna, young fashion designers, gave birth to a refreshingly new project. The independent brand's aesthetic, developed on the concepts of "casualness" and "minimalism", represents the emblem of contemporary elegance.
"COMEFORBREAKFAST" is about overwhelming details, high-quality fabrics, sleek silhouettes.
The label's SS16 Menswear Collection is made up of linen, cotton, silk, coated and high-tech fabrics. The unusual colour palette –whites, orange, blacks, burgundy– reflects Antonio and Francesco's independent approach to dressmaking. Hand sketched graphics, silk-screened on t-shirts and shirts, add the finishing touch.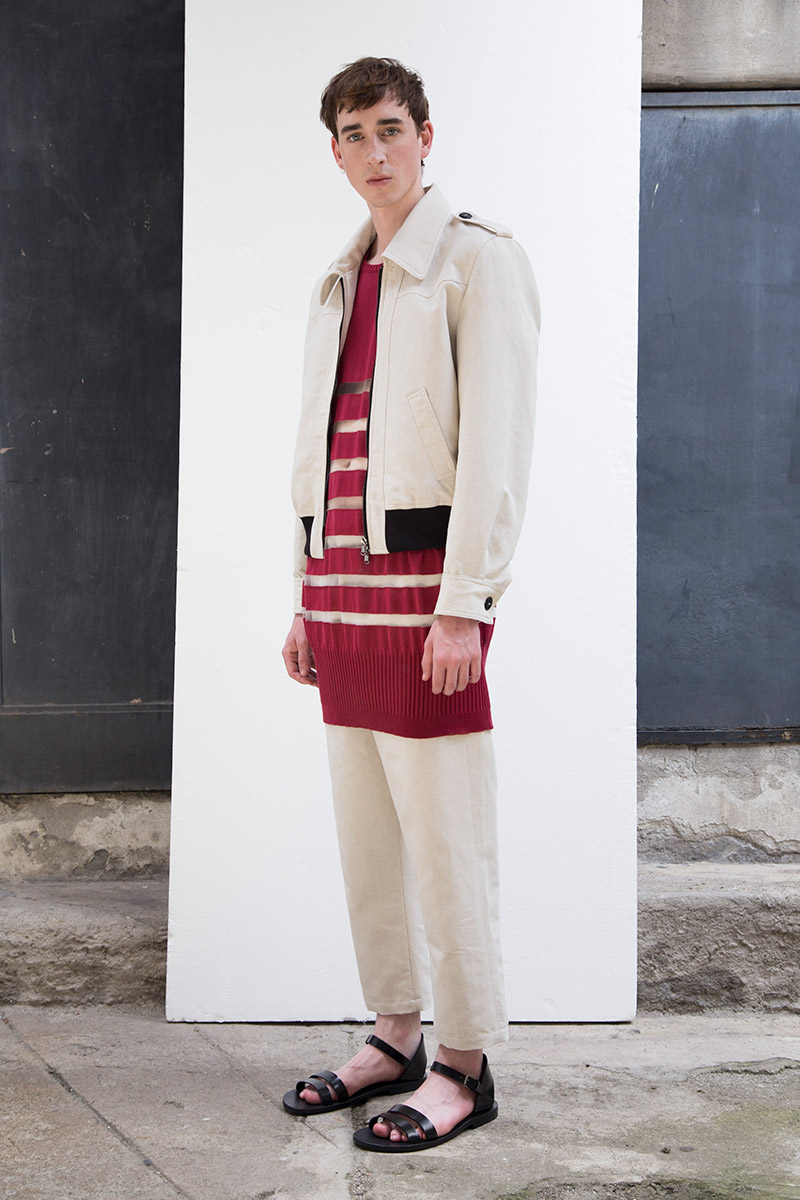 Fucking Young!: What urged you to turn your idiosyncratic vision into reality?
Antonio Romano: A proper necessity, an almost innate need. We were both working for different brands, but the desire to create something that belonged to us and represented our vision pushed us to, unconsciously, embark on this journey. We faced hard times, but we are very satisfied with the decision we made back then.
FY!: How did you come up with "COMEFORBREAKFAST"?
AR: We met on a long-forgotten social network, Myspace (my drawings aroused Francesco's interest). We exchanged a few e-mails and eventually had a rendezvous. We spent hours talking about our projects and ambitions and we wished to pay homage to those business breakfasts. That's how "COMEFORBREAKFAST" was born.
FY!: Let's talk about your SS16 Menswear Collection: what's the inspiration behind the      oversized panel shirts and minimalist overalls?
AR: Our approach to fashion is quite instinctive. We don't really know what inspires us; perhaps we just can't explain it. An idea takes shape in our mind and we try to realize it as best we can. This particular collection draws inspiration from photographs portraying the Italian working class (in the early 1900s). What struck me was the extreme elegance that men and women possessed despite their hard work. They wore beautiful garments (Only later did I realize those clothes were proper uniforms: well-designed, practical, modern).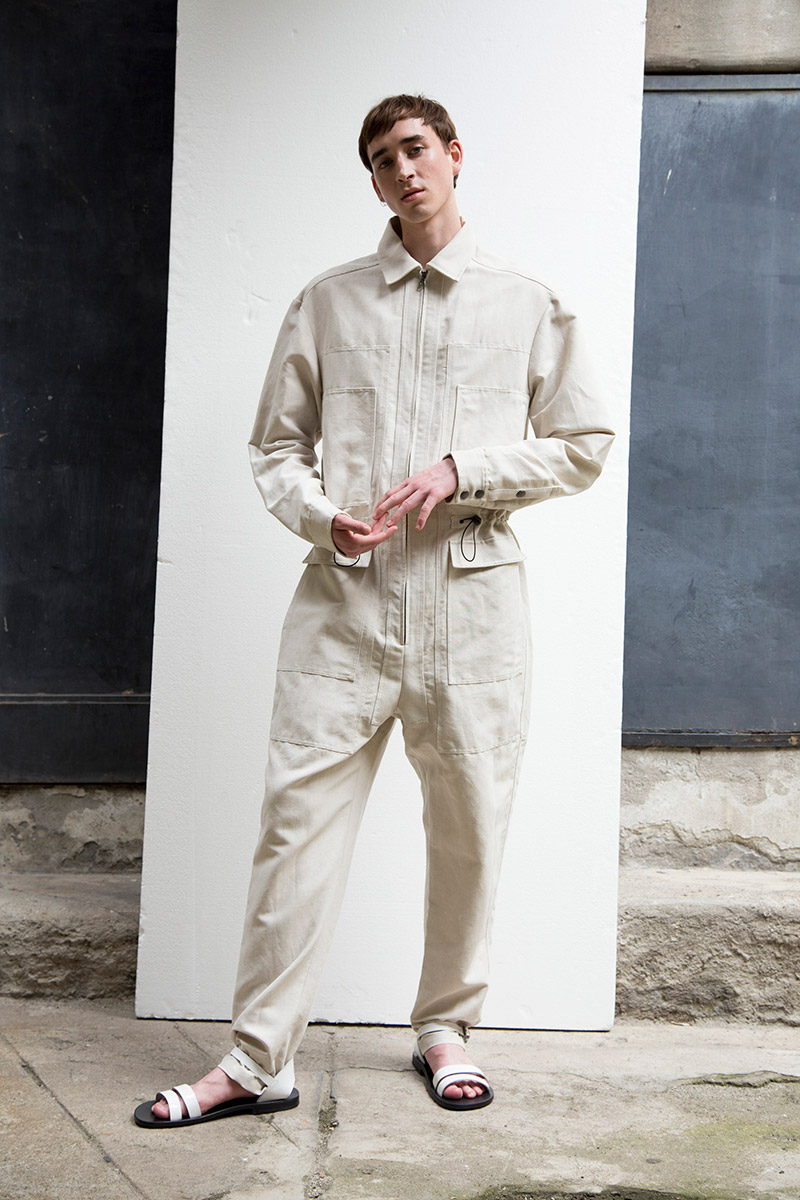 FY!: Who's your SS16 Menswear Collection designed for?
AR: It is conceived for a young man (nevertheless our clientele is quite diverse). "COMEFORBREAKFAST" boy doesn't belong to any specific geographical area. He is curious, spontaneous and, above all, happy.
FY!: What's your conception of fashion?
AR: We can't define our conception of fashion, perhaps it has to do with the constantly evolving significance of what we are doing. We think our collections are characterized by a sense of instinctivity and see fashion as unfiltered expression.
FY!: What are your thoughts on the genderless trend?
AR: We started out with a unisex capsule collection and we still realize genderless garments. After all, women have always been wearing their partners' jackets, shirts or trousers. We think this trend isn't modern at all.
FY!: I've got a tricky question for you: what should I wear on a breakfast date?
AR: The morning light has no mercy. Therefore, you should be yourself and feel at ease: I wouldn't go for an overly thought-out look. Sweatshirt and jeans? a winner.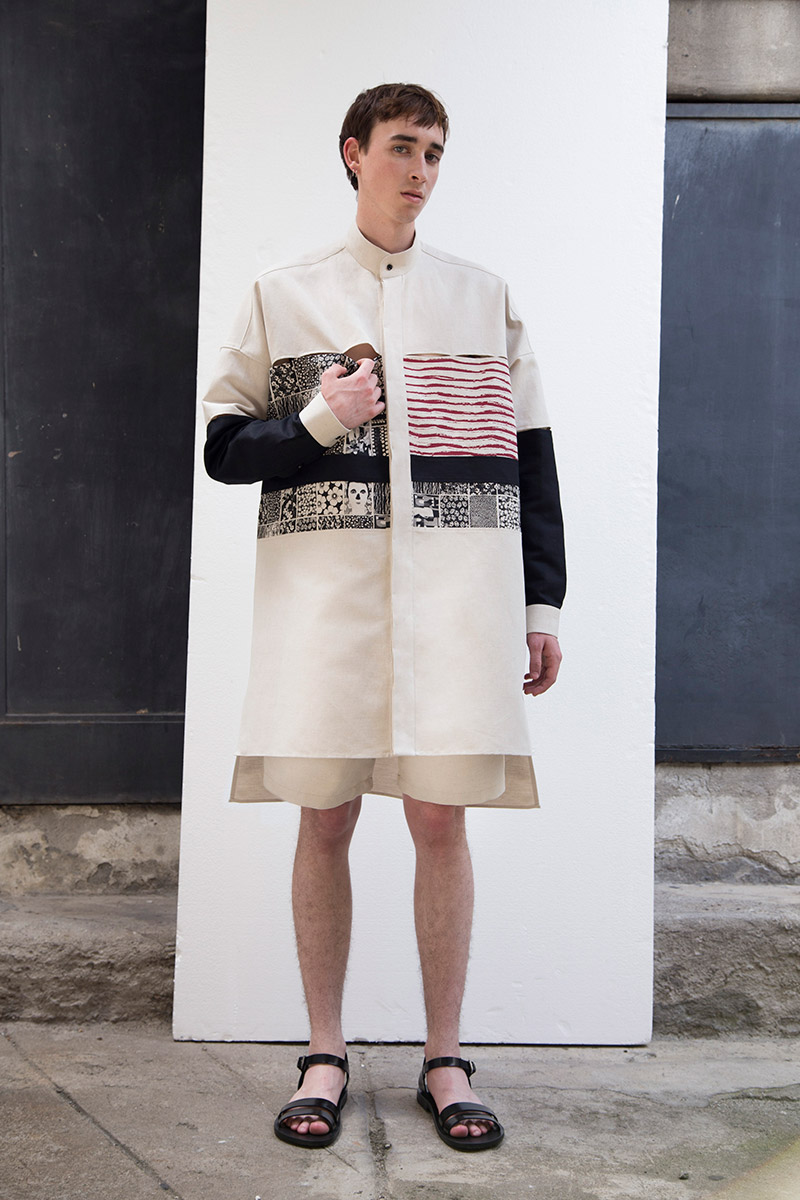 FY!: Do you think Social Media had an influence on your success?
AR: We think social networks have helped us greatly in promoting our brand. Over the years, we have gained a considerable following on our social platforms. It feels gratifying because of the continuous and stimulating support we receive.
FY!: Let's focus on your brand's international appeal: what's the key to reaching such a heterogeneous audience?
AR: Identity, a strong creative identity. We have always designed clothes we liked and belonged to us (on a conceptual and stylistic level). We feel free to create and we believe that's the key to our success.
FY!: What does it take to break into the fashion industry?
AR: Determination, ideas and, nowadays, timing too.
FY!: Could you take us through the difficulties you encountered in setting your brand up?
AR: In Italy, the challenges of launching a brand are innumerable: first, the taxation applied to small and medium concerns. The hardest part consists in dealing with the project and production structure. In the early stages, we worked sixteen hours a day: it was hellish. Fortunately, we ended up finding competent and organized producers. Gaining access to the most popular stores can also be tricky (lucky for us, we immediately caught the attention of the international press and buyers).
FY!: The final question: what's today really FUCKING YOUNG!?
AR: Chaos.