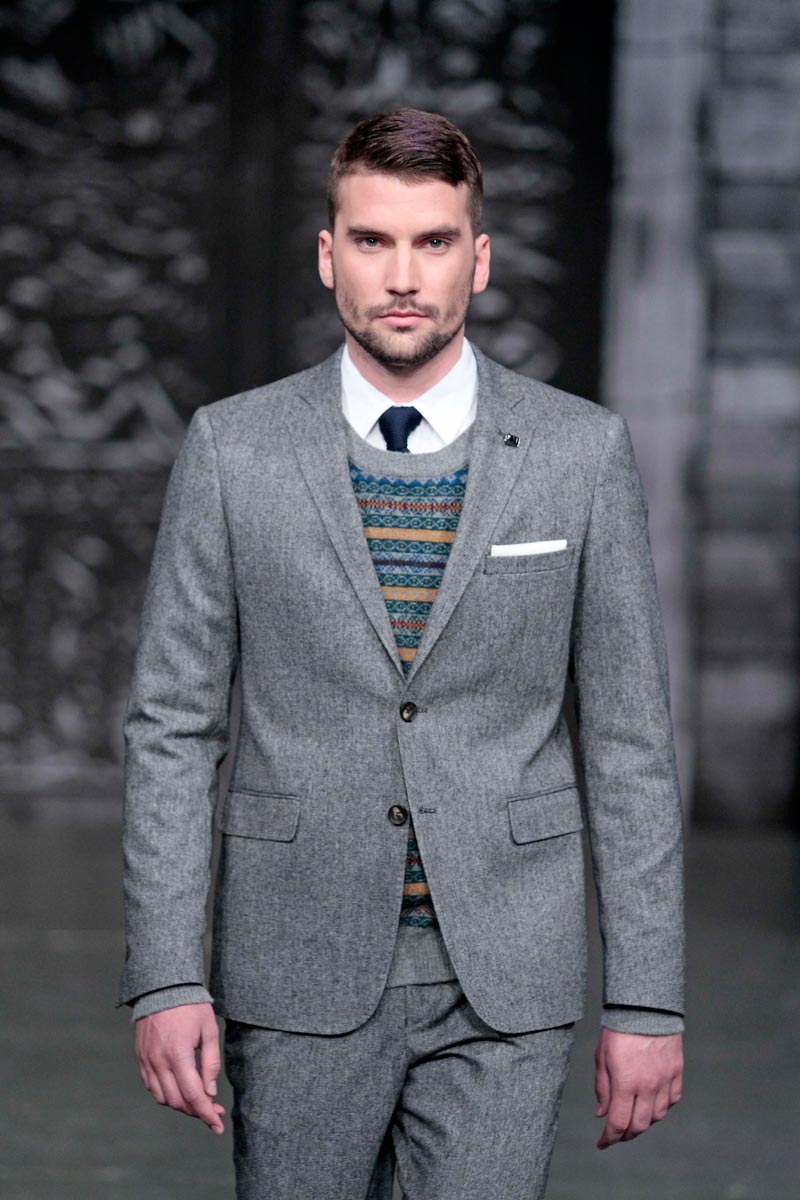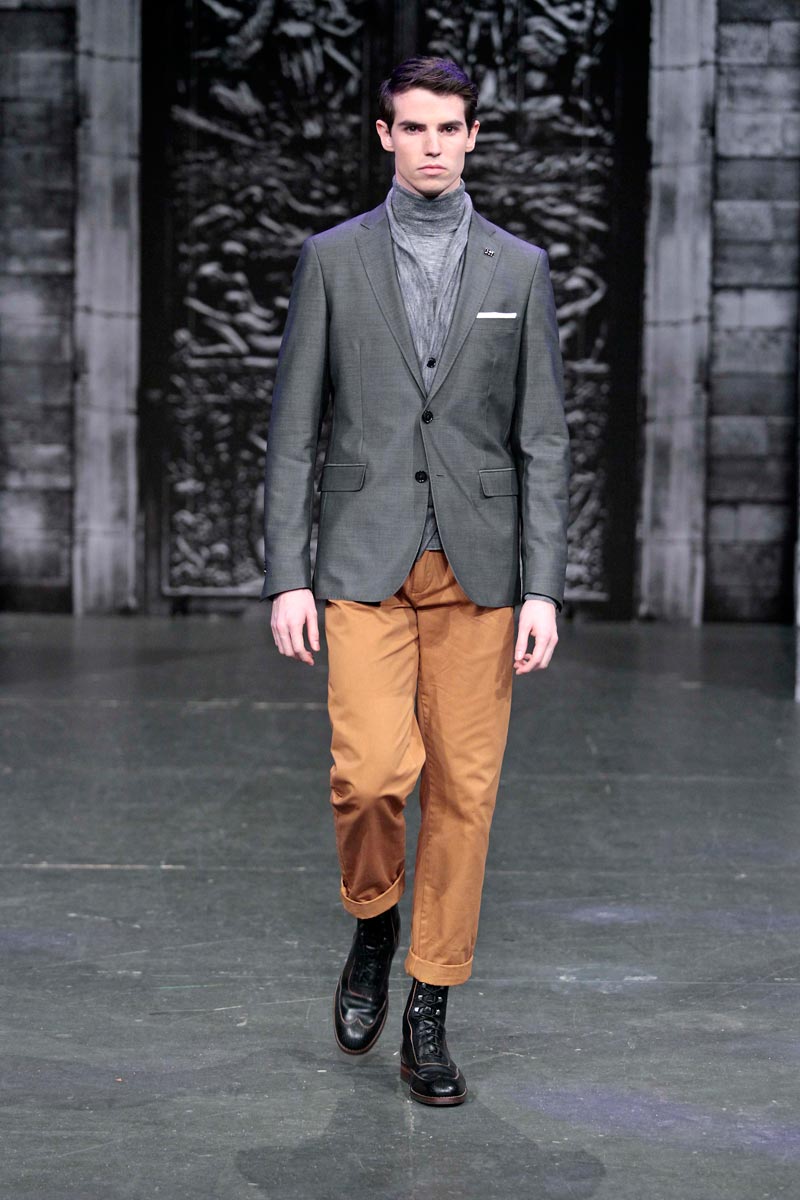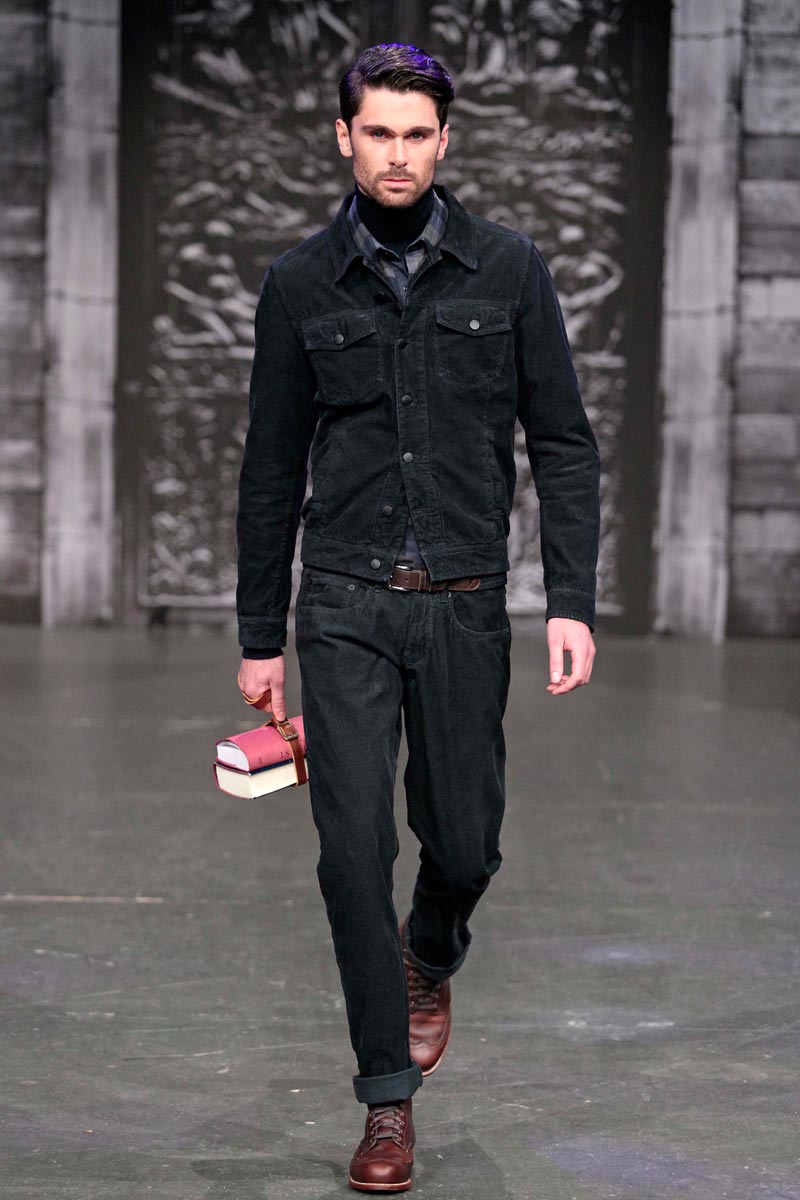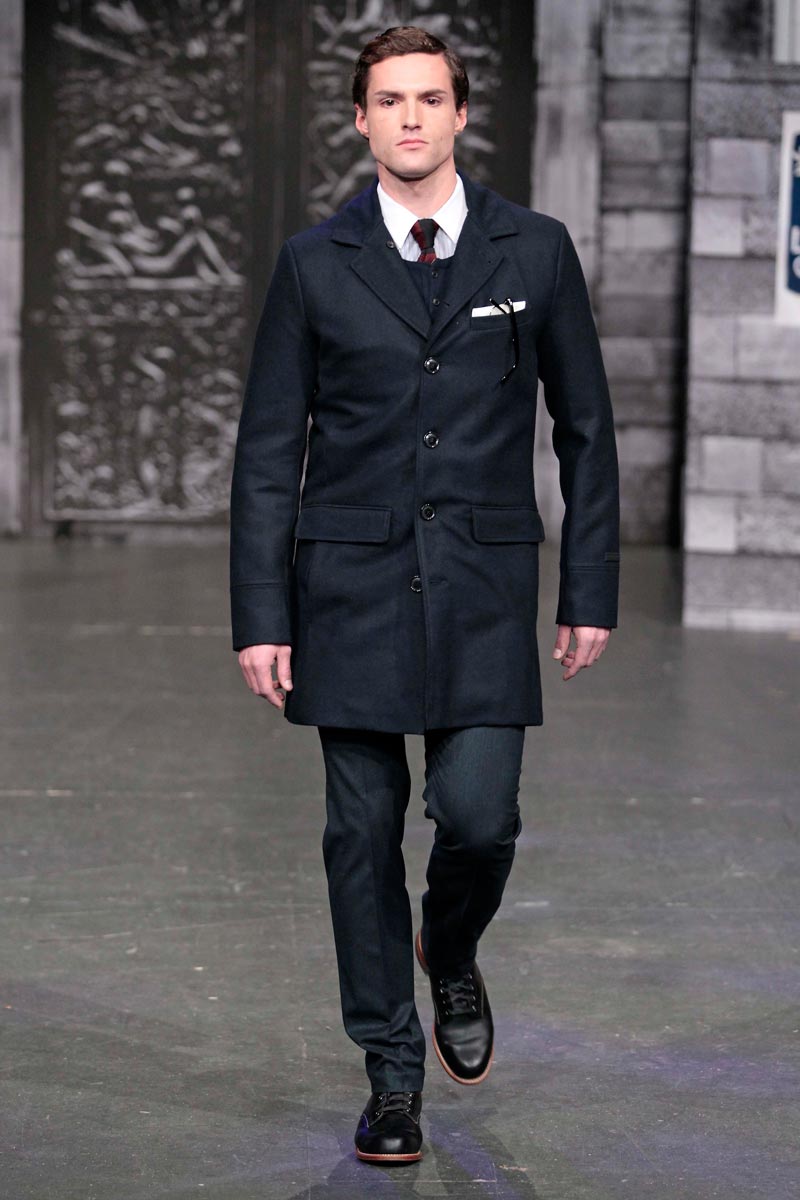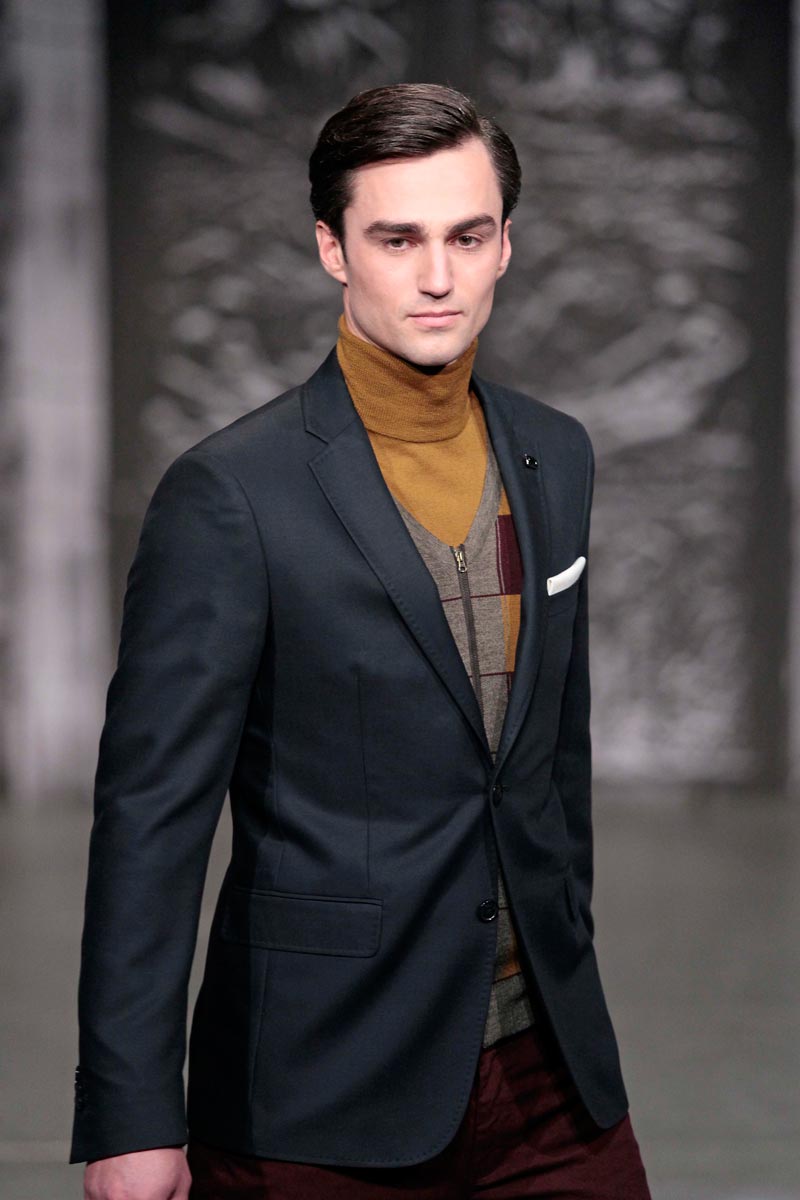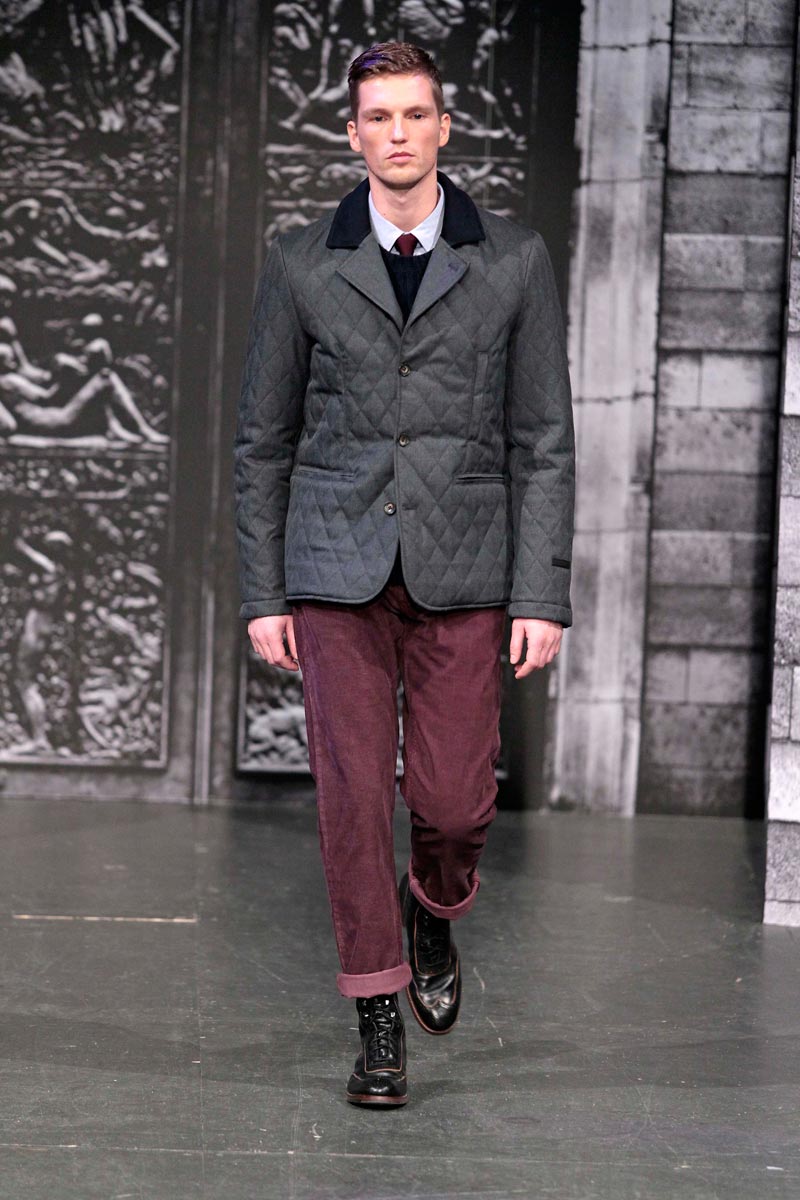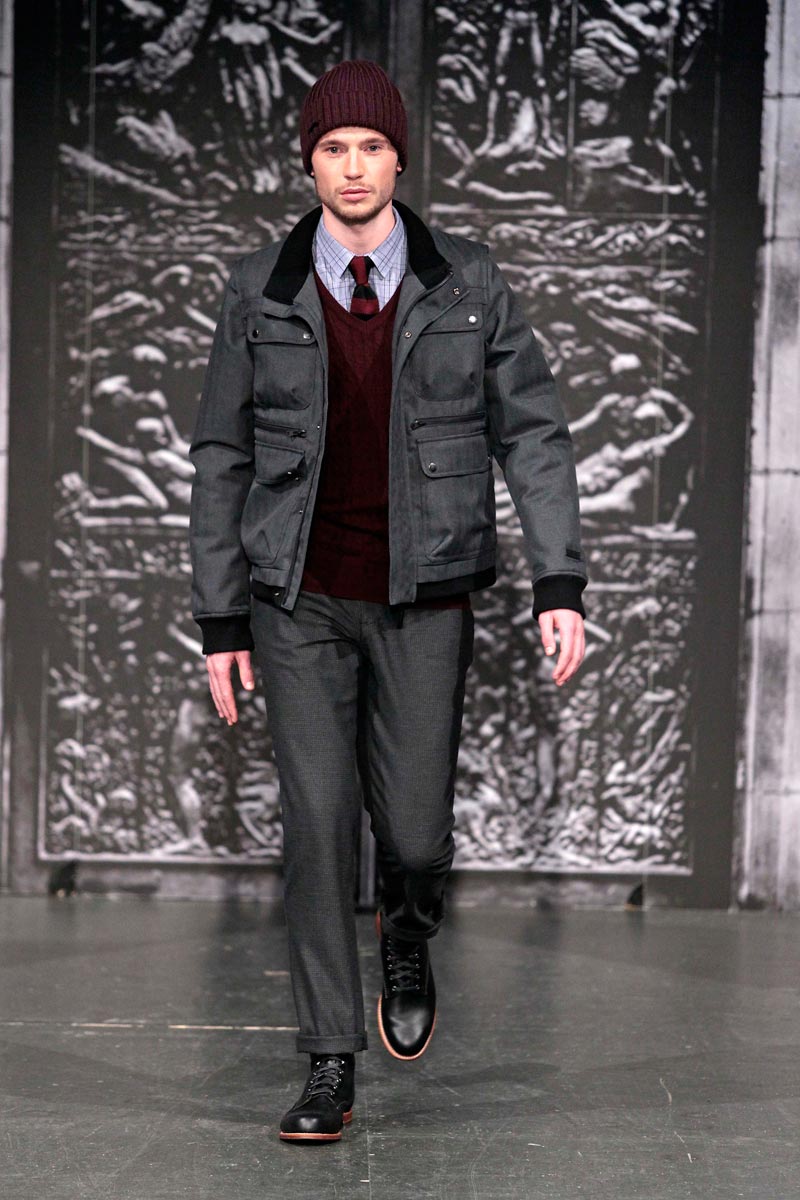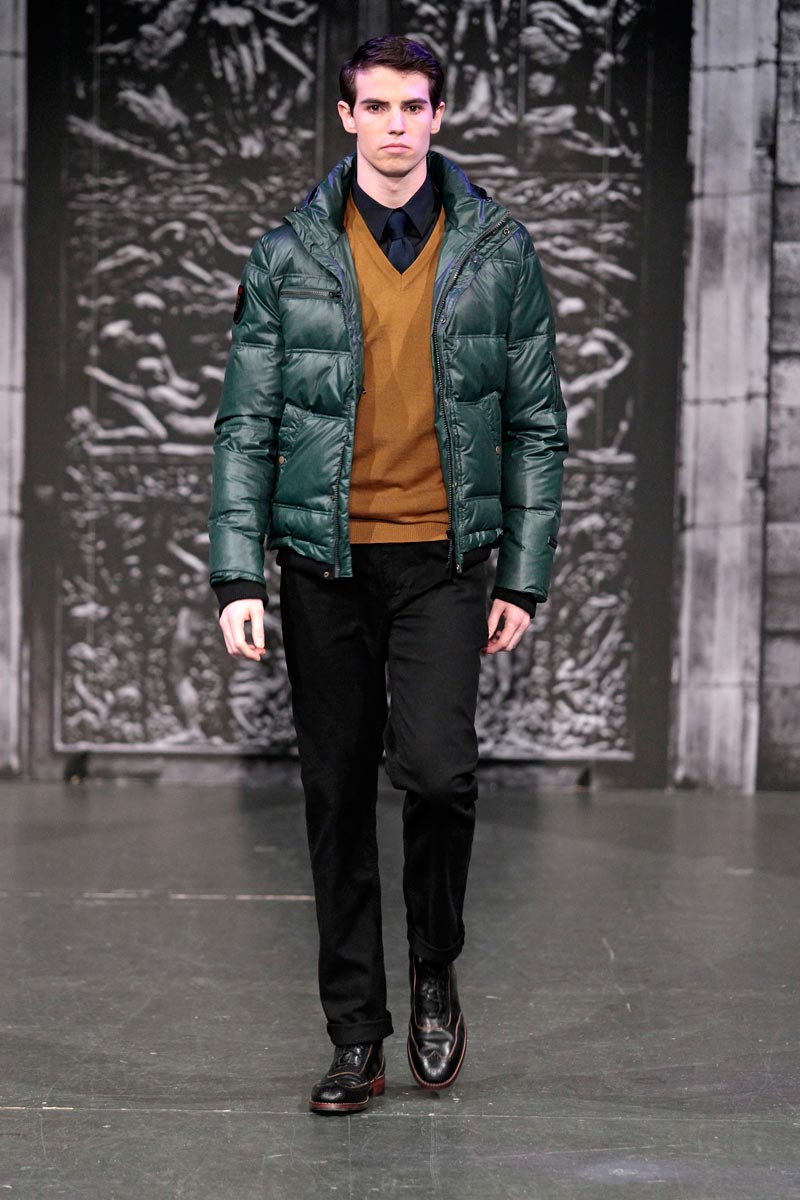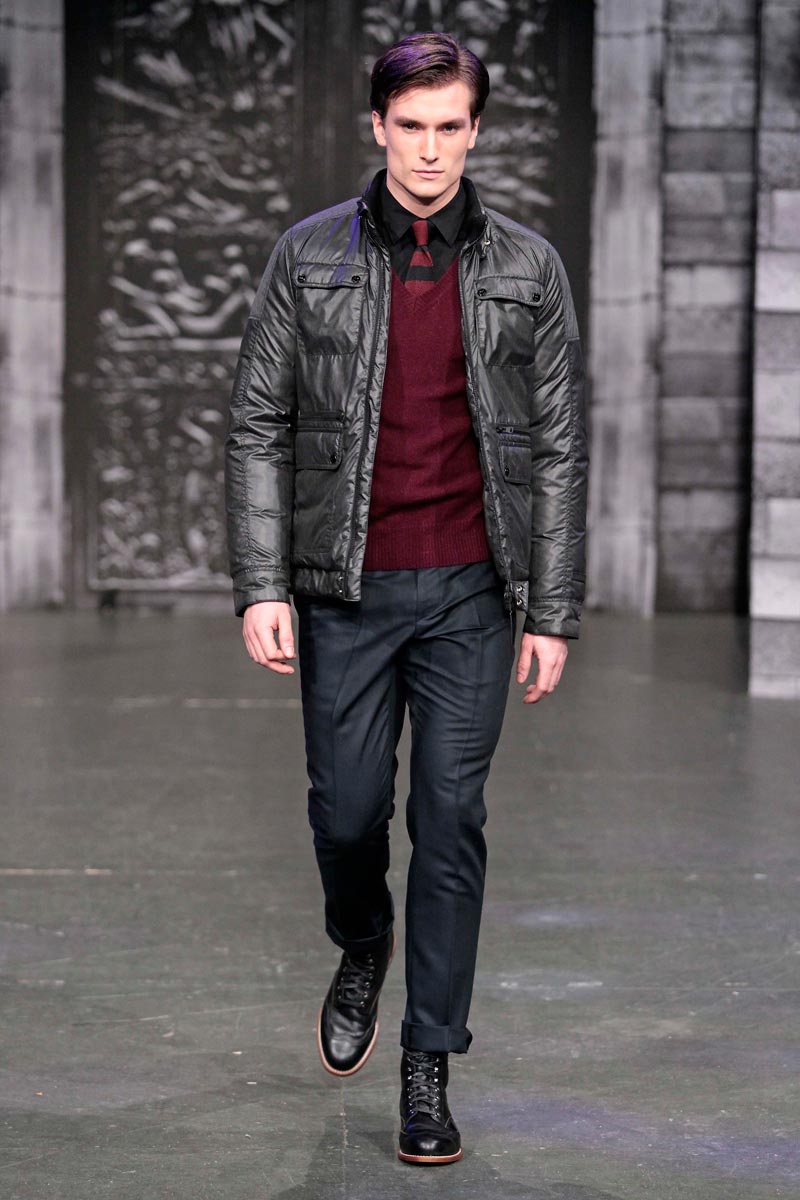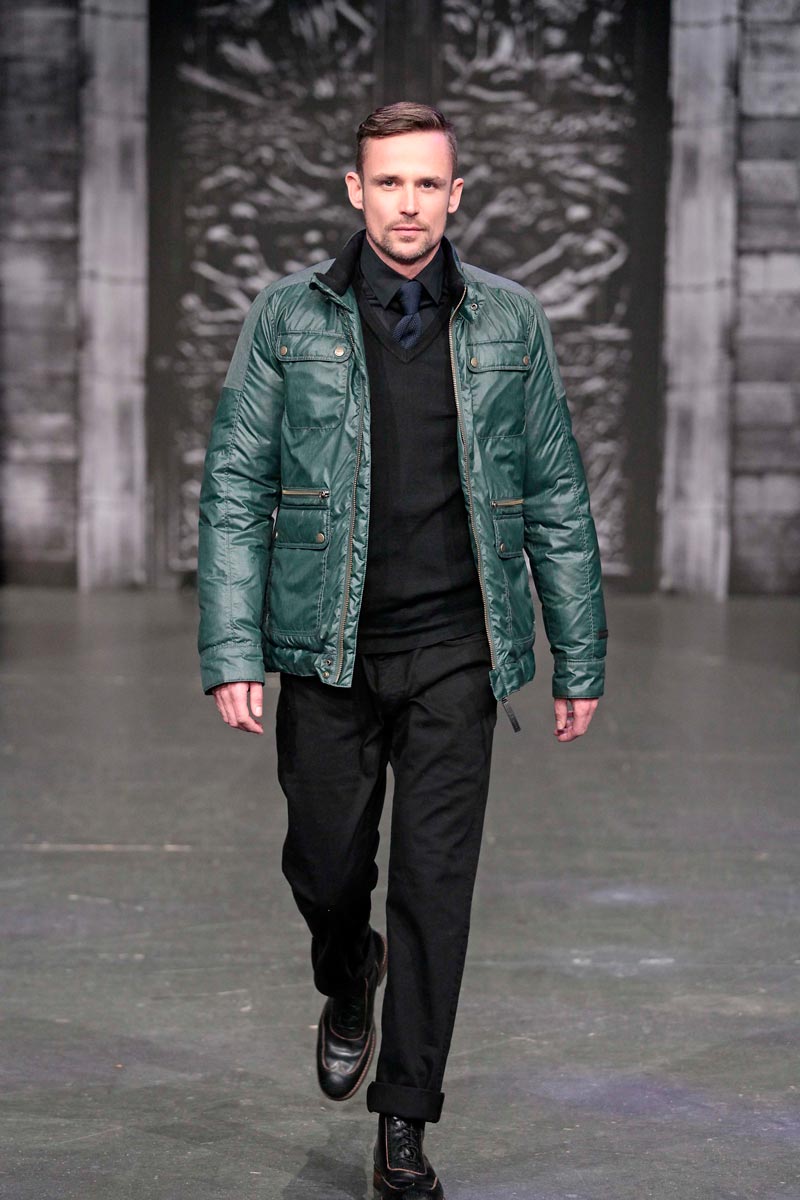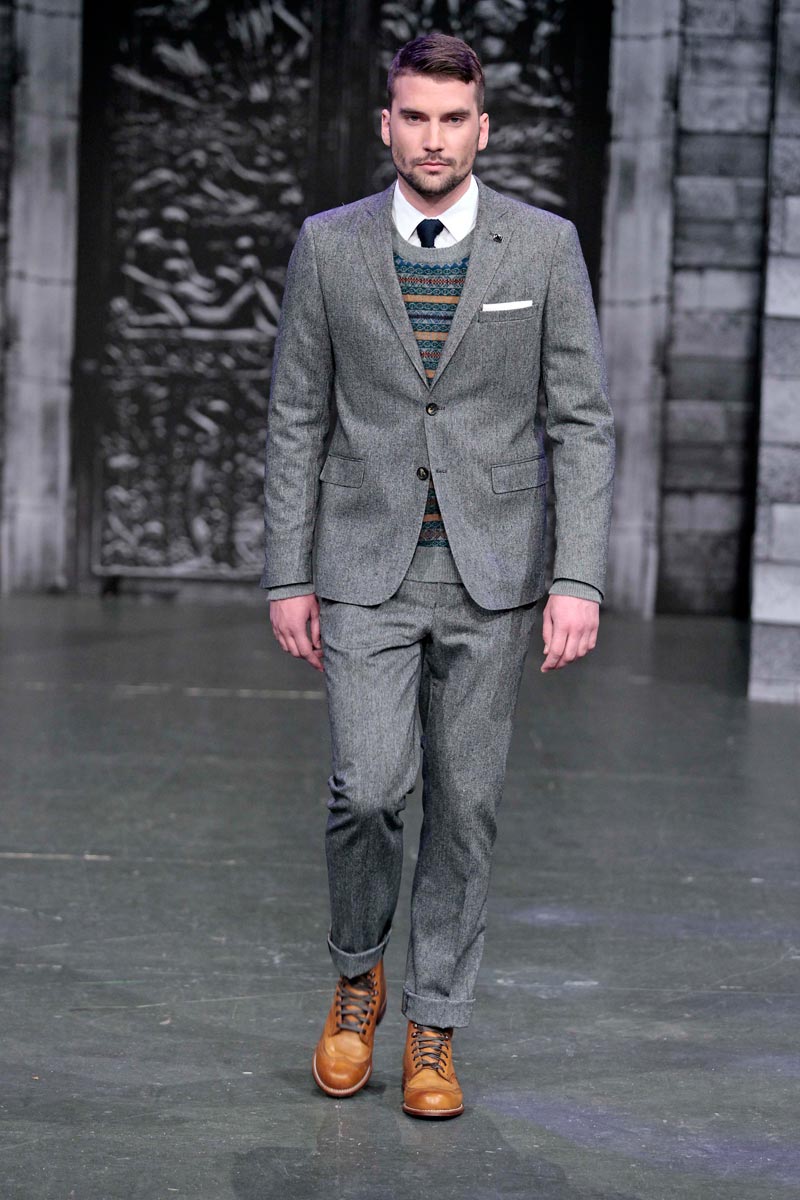 Always the perfect balance between dressed and casual. This is a constant factor in Cold Method's collections. The Dutch men's fashion brand, which celebrates its fifth birthday in 2012, distinguishes itself by translating classic style traditions into a multi-faceted modern wardrobe. Masculine, relaxed and self-assured; the Cold Method man is appropriately attired for any occasion. The 2012-2013 Fall/Winter collection is inspired by the student revolutions of the late 1960s; students rebelling against the authorities and advocating individualism and greater social freedom. The type of man who speaks up for his own interests, but remains a gentleman at all times; Cold Method through and through.
Stylish rebel
Cold Method may have a more dressed style than before, but it retains a clear casual touch. The masculine, unpolished nature of the collection is inspired by the student revolutions of 1968. At the end of the sixties, students around the world rebelled against the authorities; the tipping point between the old, conservative society and a more progressive society. The iconic black-and-white photos from this era are the starting point for our autumn/winter collection, entitled The Gentleman Activist. The men in these images are protesting against the old, hierarchical structures, but are doing so in style – as true gentlemen. Just like Harvey Milk, John Lennon and Hugh Hefner; prominent men who gave this generation a face and who continue to inspire us in 2012.
Refined coolness
In the Cold Method collection, this stylish activism translates itself into an extension of the suit line, which is dominated by rich, winter materials such as tweed, wool, flannel and corduroy. Wear a Cold Method suit together with the modern version of the wax coat, or create a clean, sporty silhouette by combining it with a quilted nylon jacket. Typically Cold Method: casual chinos or 5-pocket corduroys teamed with a suit jacket and shirt. Woollen herringbone-patterned caban jackets, checked jersey cardigans and felt field jackets are key items for this autumn/winter season. And knitwear is not forgotten in the collection: from fine-knit sweaters in merino wool to modern variations on traditional cable sweaters and colourful Fair Isle knits. The knitted, warmly-lined bomber jacket makes a strong fashion statement. Cold Method devotes a great deal of attention to detail, whether on the inside or outside of clothing; take the custom-made metal buttons, leather zip pulls and graphic prints with a rebel attitude. Shades of black have largely been replaced by dark blue and grey tones and are contrasted with seventies colours such as wine red, bottle green, ochre and air-force blue.
A world of contrasts
Since its launch in 2007, Cold Method has enjoyed undeniable success in Europe and North America. The Amsterdam men's brand is steadily growing into a leading label on the international fashion scene. Cold Method stands for quality, design and affordable clothing with a luxury look. The search for the balance between dressed and casual is a constant factor within Cold Method's collections. Bringing these two contrasting worlds together creates an understated, modern silhouette.
About Dieter de Cock
Dieter was born in Wetteren, Belgium in 1978. He graduated at the Royal Academy of Arts in Gent in 2002. He began his career as an assistant Head-Designer for Stephan Schneider for 4 years.
In 2006 Dieter started to work as a menswear designer for the famous Dutch Designers: Viktor & Rolf. Dieter also designed under license the silk accessories and sunglass-collections for Victor & Rolf. In 2009 he switched to more denim related brand Blue Blood designing the menswear collection.
*