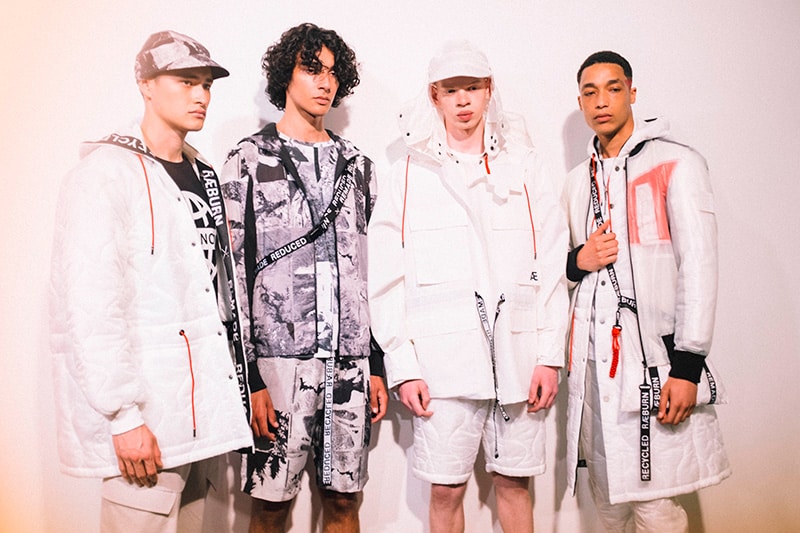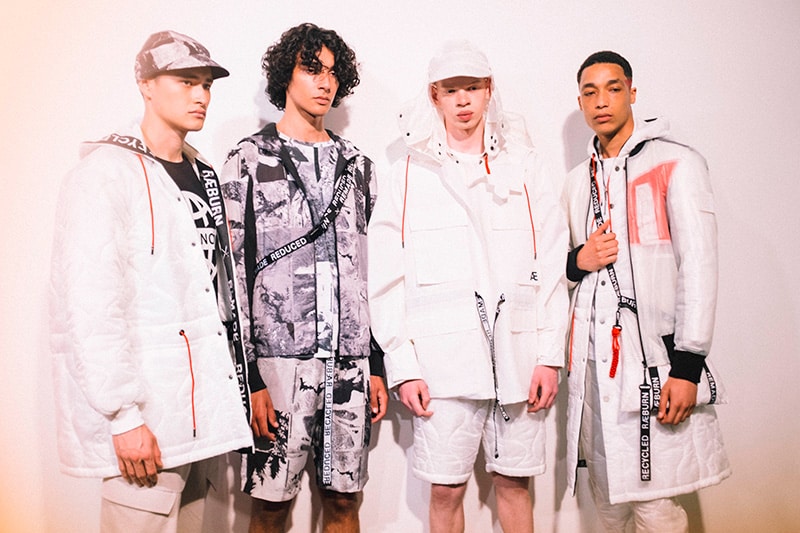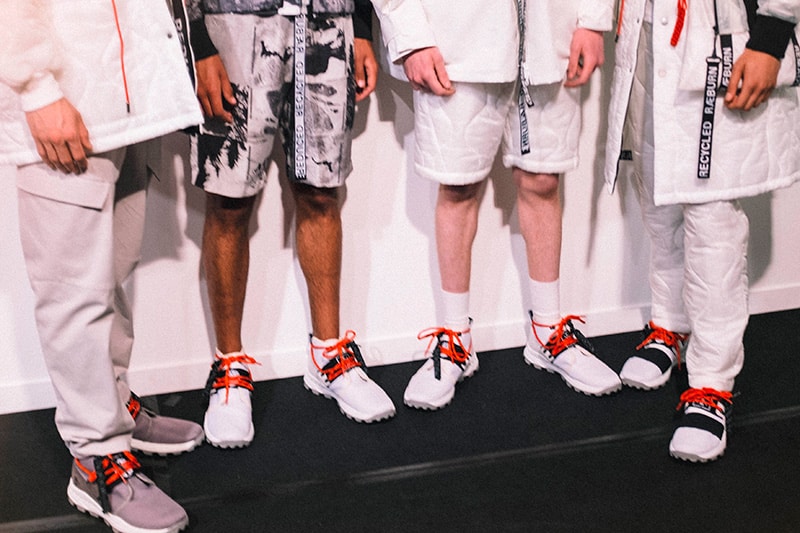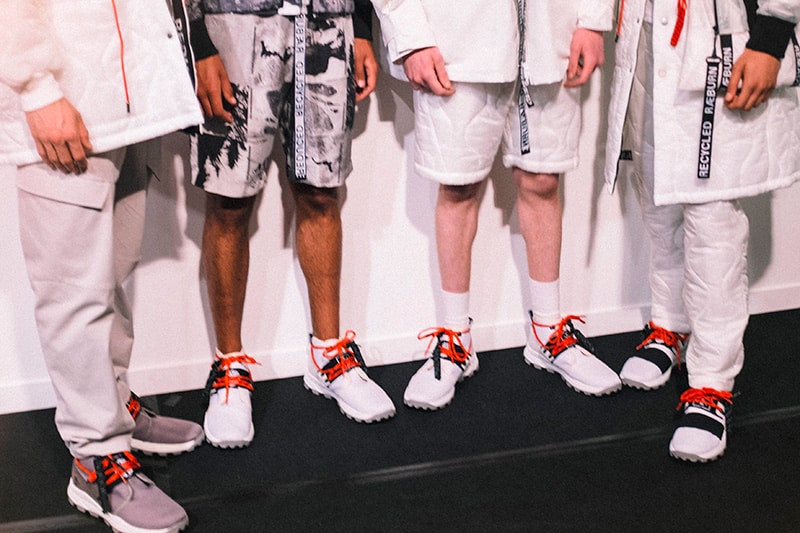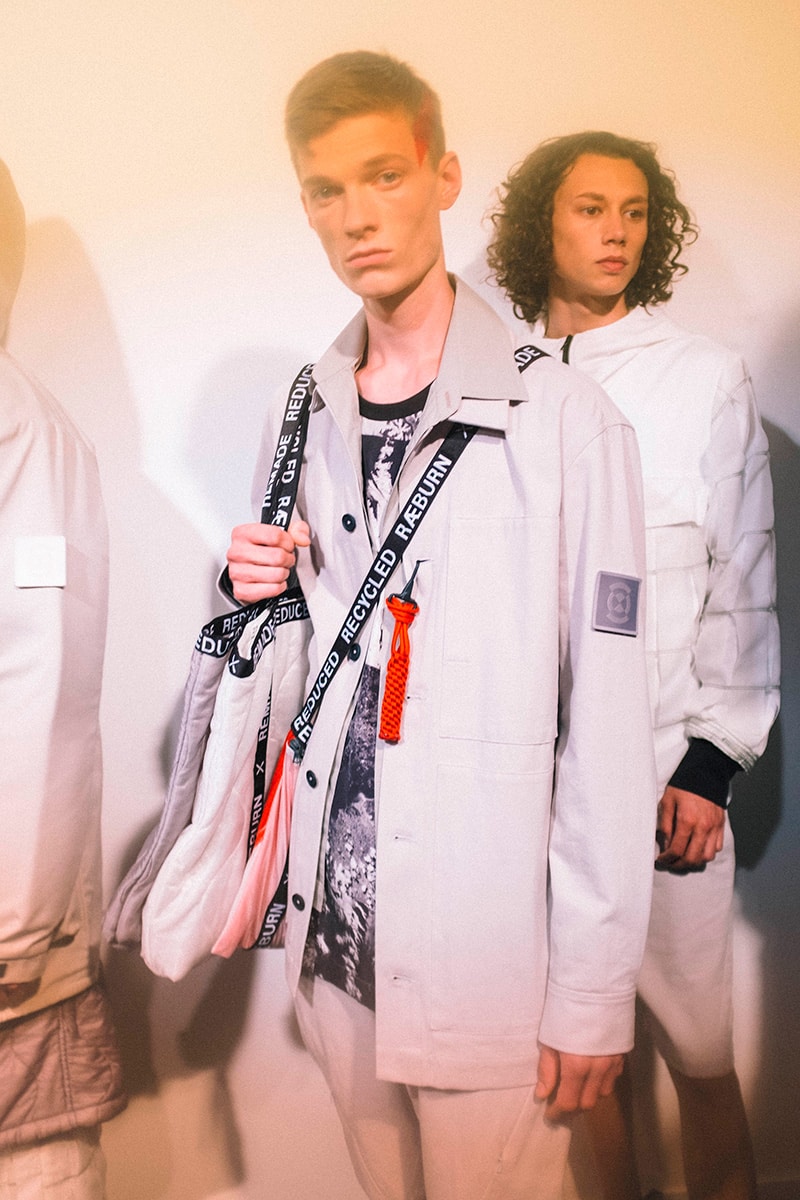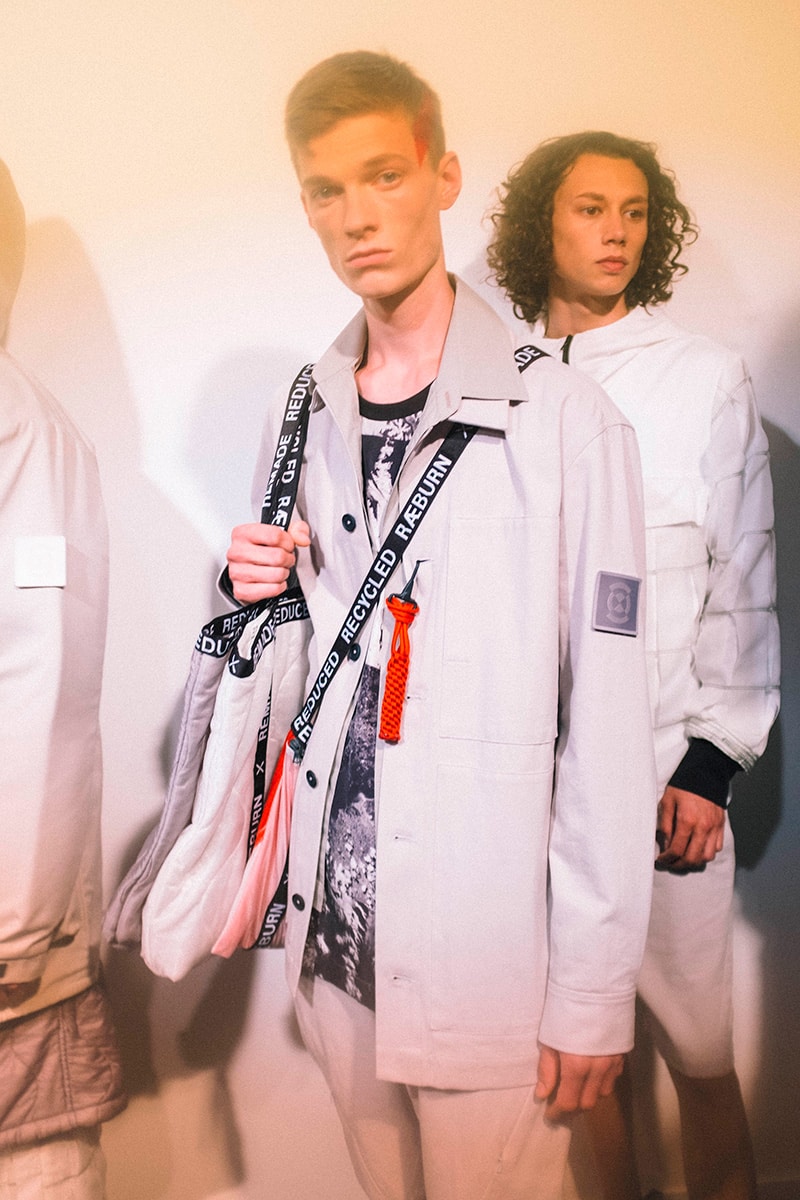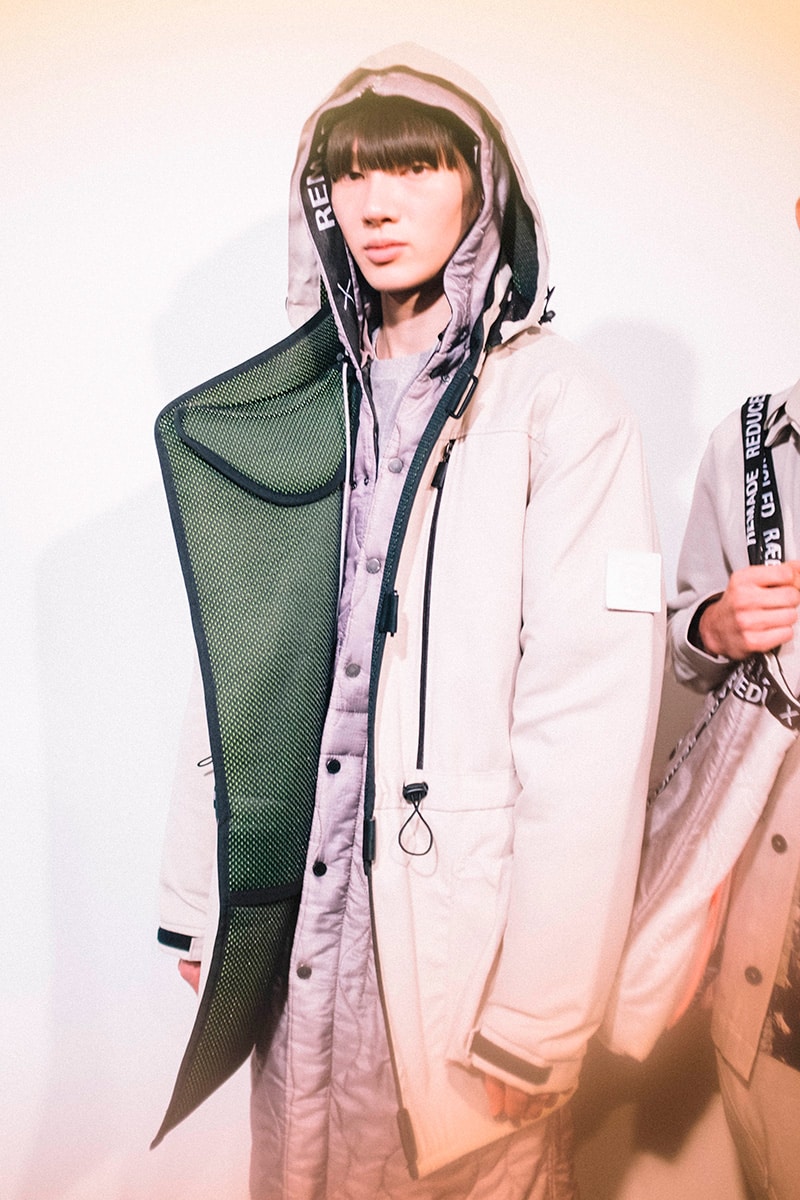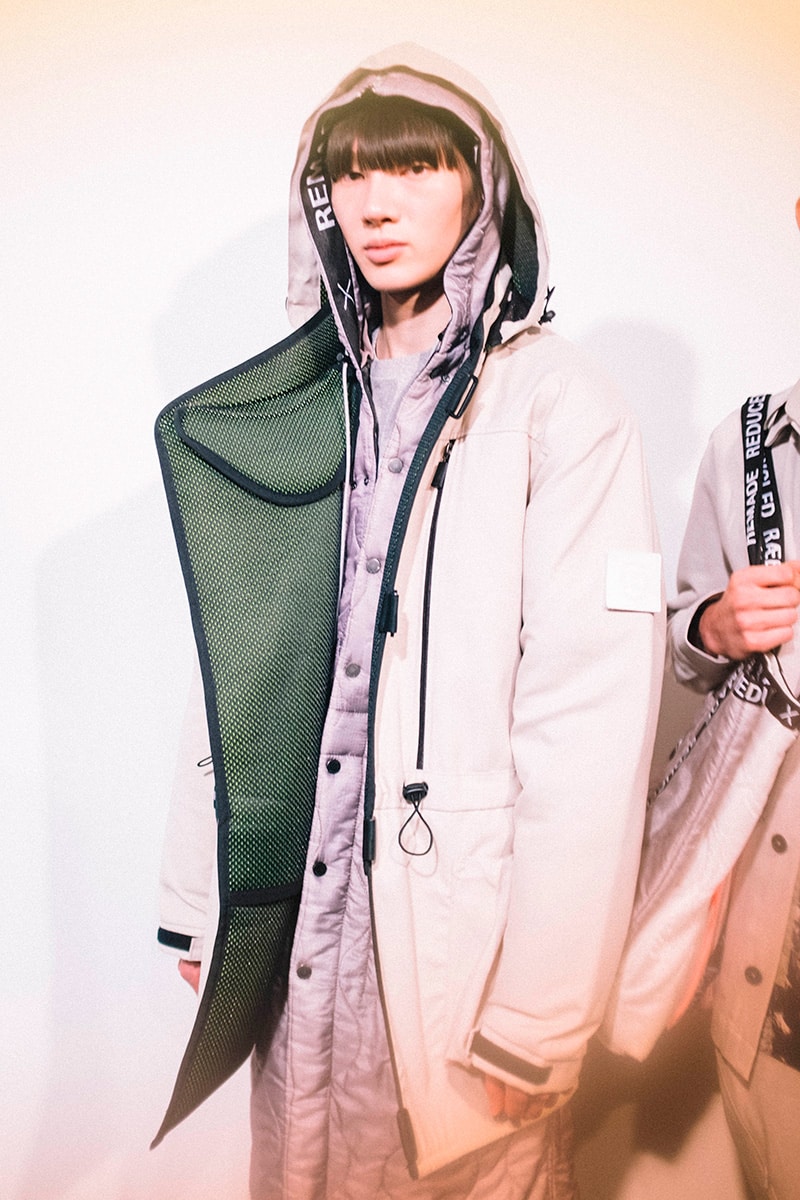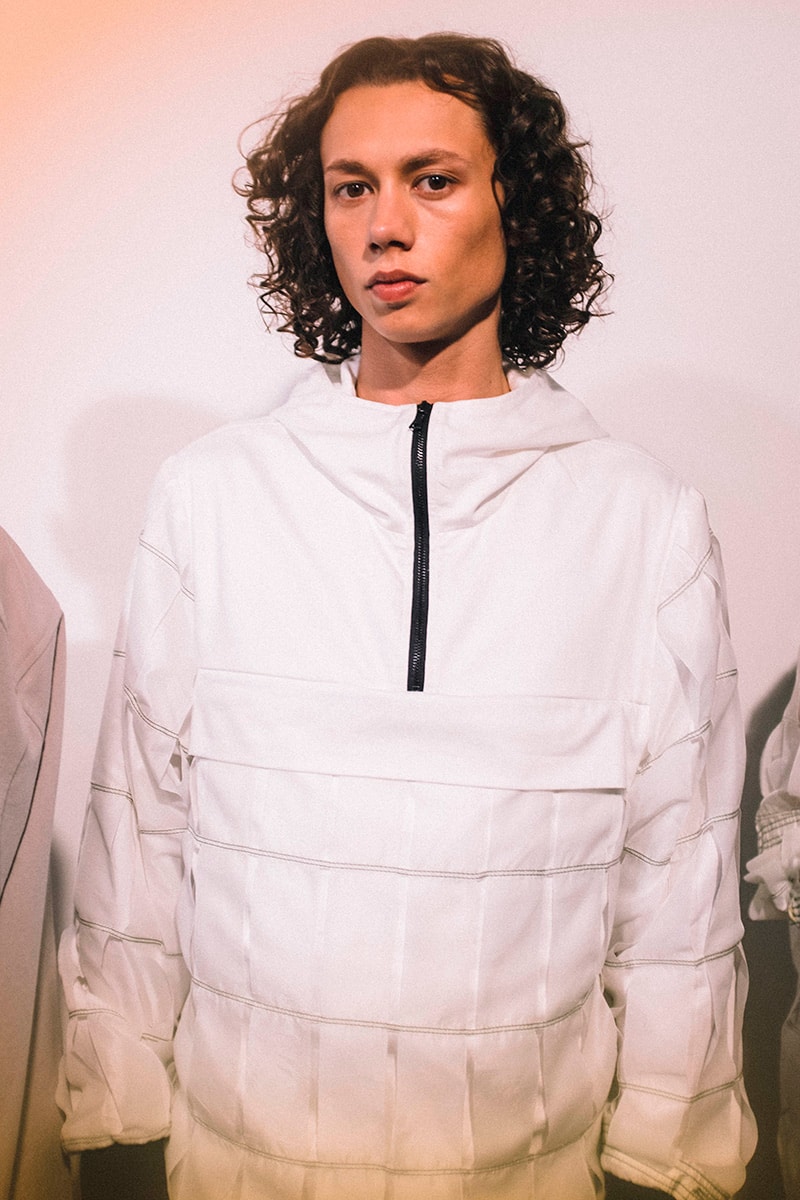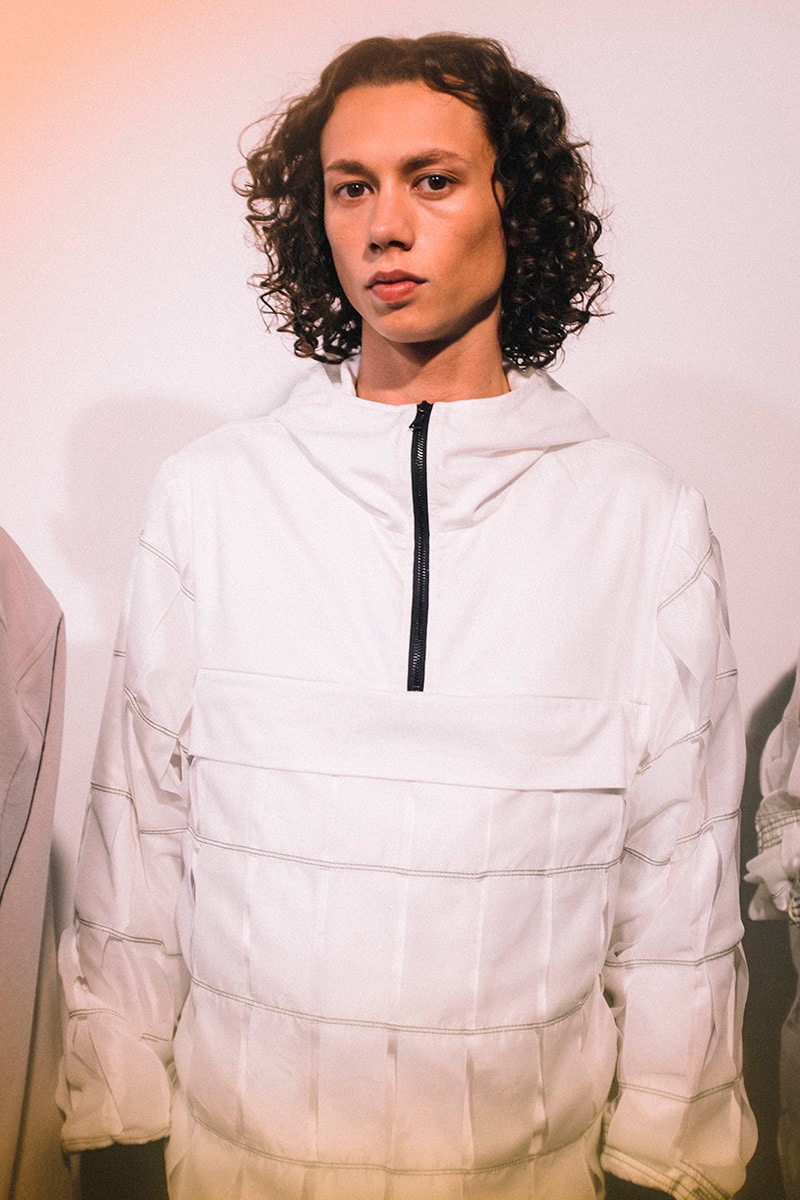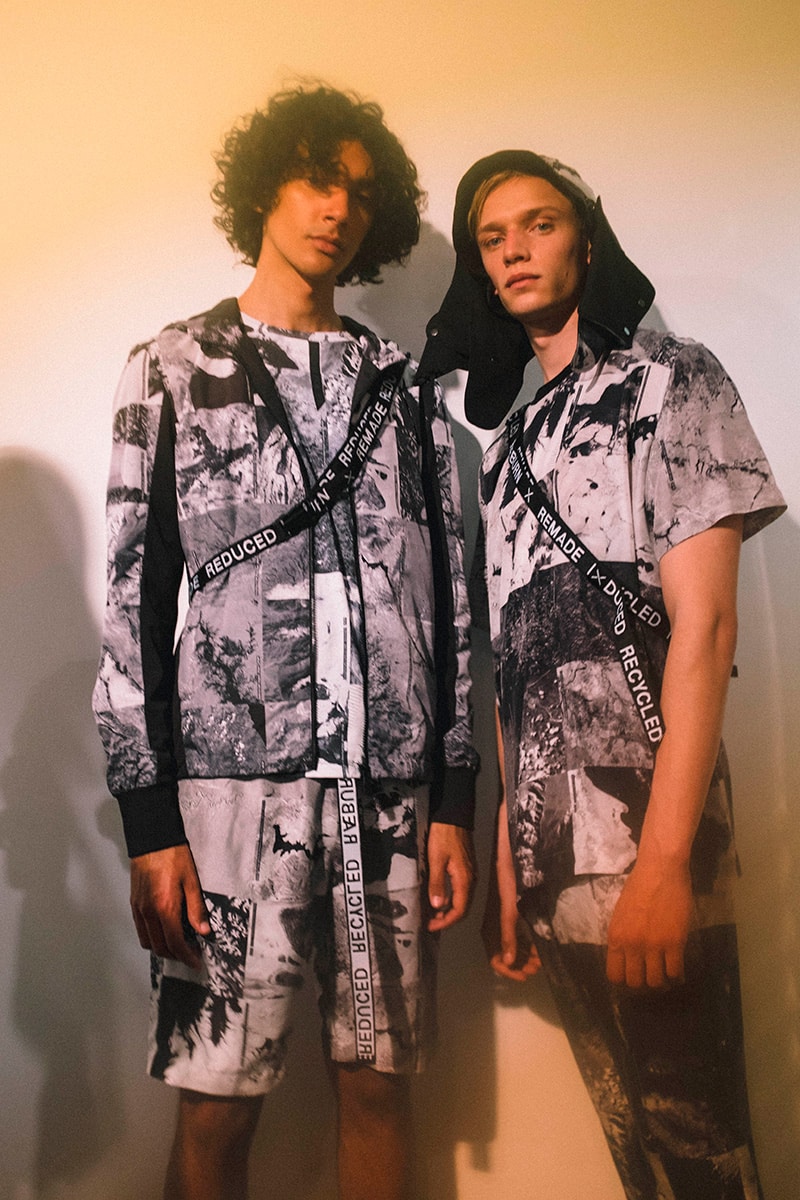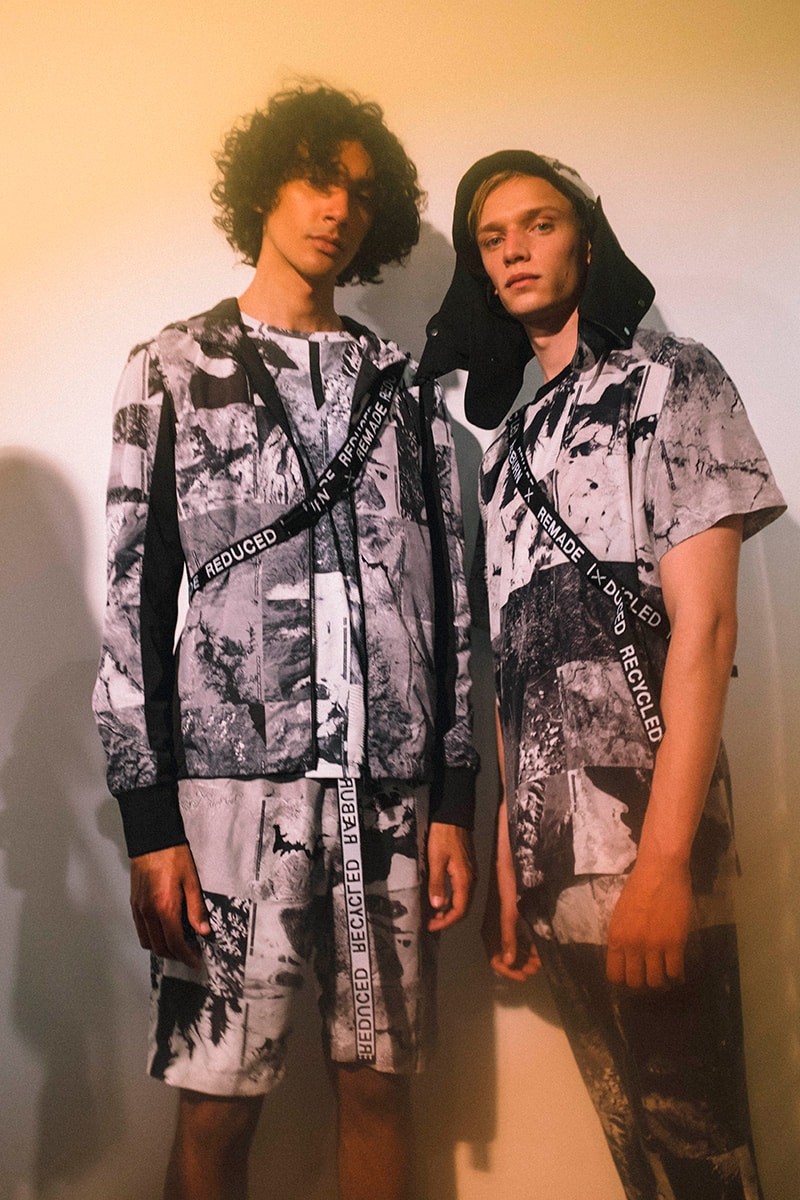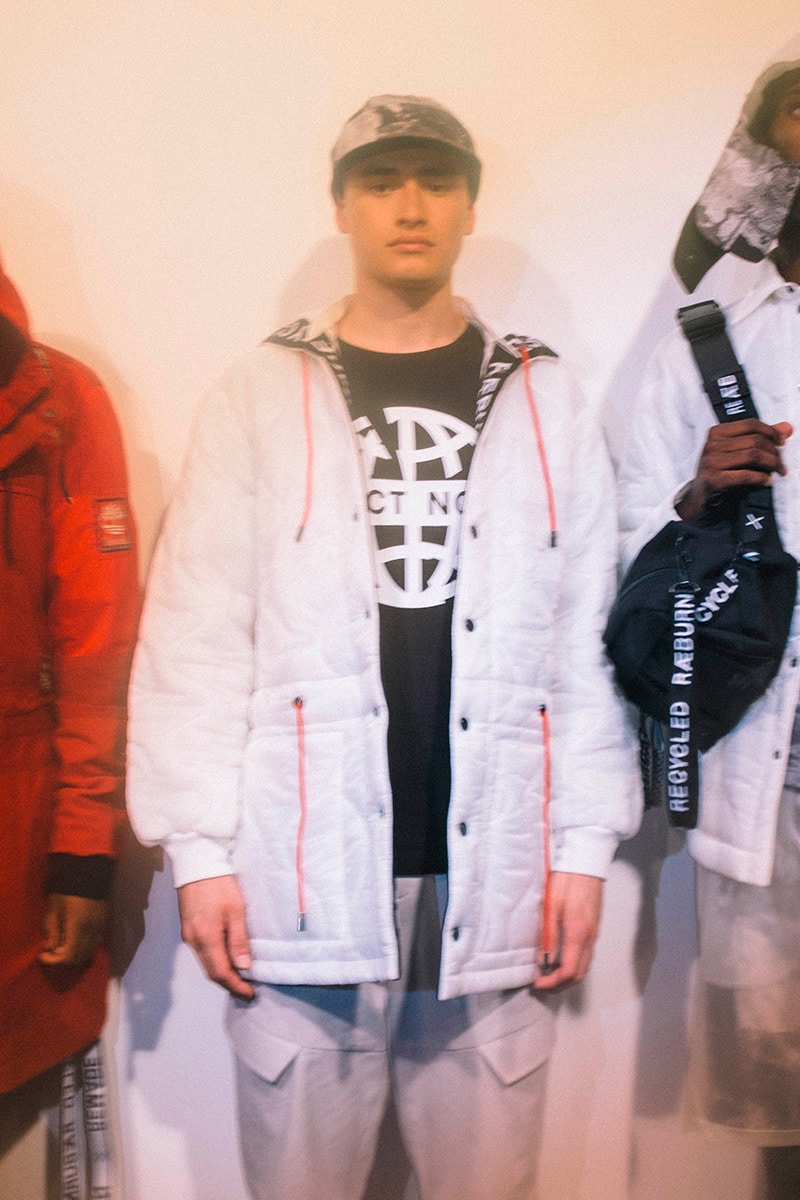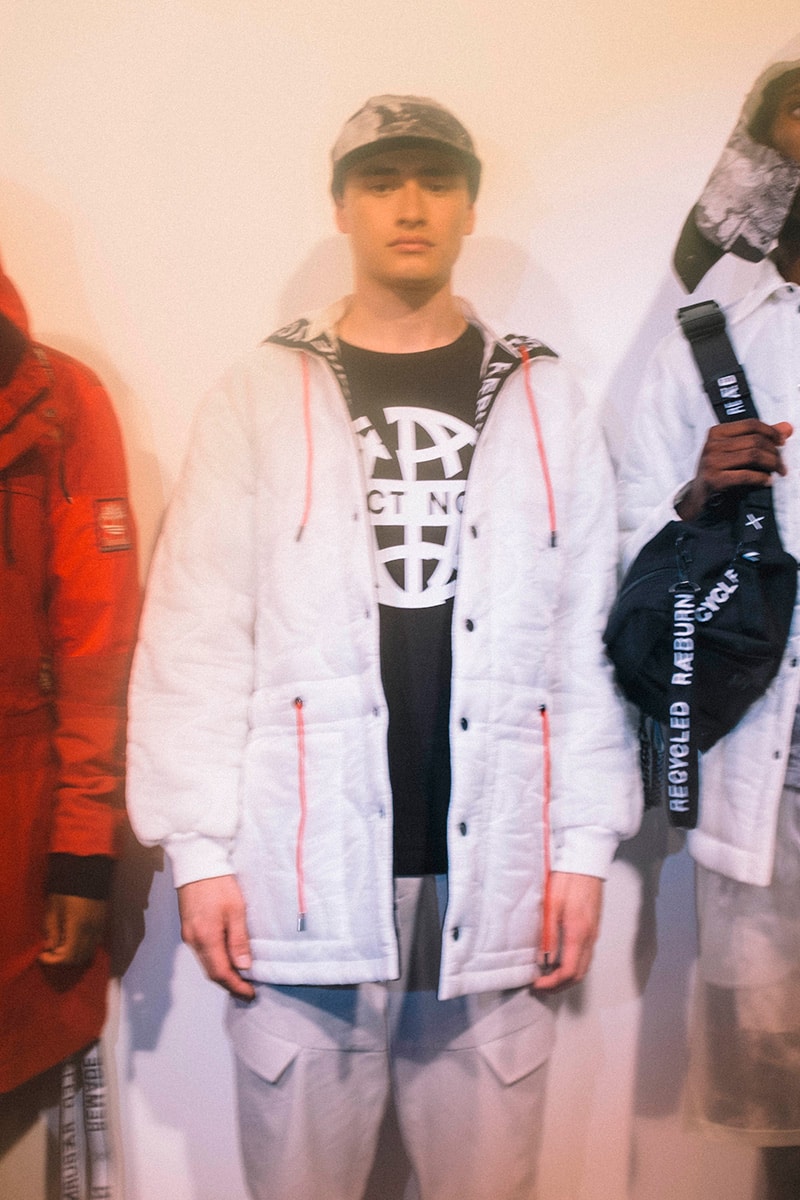 Raeburn continues to add to the brand's sustainability narrative with his SS19 collection which is emblematic of the environmental demise subsequent to reckless consumption. In celebration of his tenth year, Raeburn prompts us to reconsider our consumption and "React Now", whilst strengthening his aesthetic identity. In collaboration with Timberland, textiles were creatively reconsidered, 1980s garments from the cult outdoor-wear brand were plucked from flea markets and vintage shops and reincarnated with the Raeburn vision. The REMADE series includes a reversible anorak, joggers and a reversible hoodie that have been reproduced in limited quantities using environmentally friendly materials.
Layering played a key role in the collection, sand wash silk and organic cotton are paralleled with Norwegian snow parkers. An unusual sight for spring collections, Raeburn attributes his layering system to fluctuating temperatures that led to snowfall in late Spring and burning sun until late Autumn, urging us to reconsider the way we dress from season to season.
Raeburn's genuine commitment to conscious consumption was further highlighted by his use of giant panda emblems that frequented the collection, serving as a reminder of their vulnerability in the face of environmental destruction. The pandas also nodded to their off-cut animal making workshops that donate all proceedings to WWF.
For spring, Raeburn strengthens his environmentally friendly credentials, using his collections to emphasize the key role that humans play in both perpetuating and solving global degradation.
Photos by Antonio Eugenio in exclusive for Fucking Young!