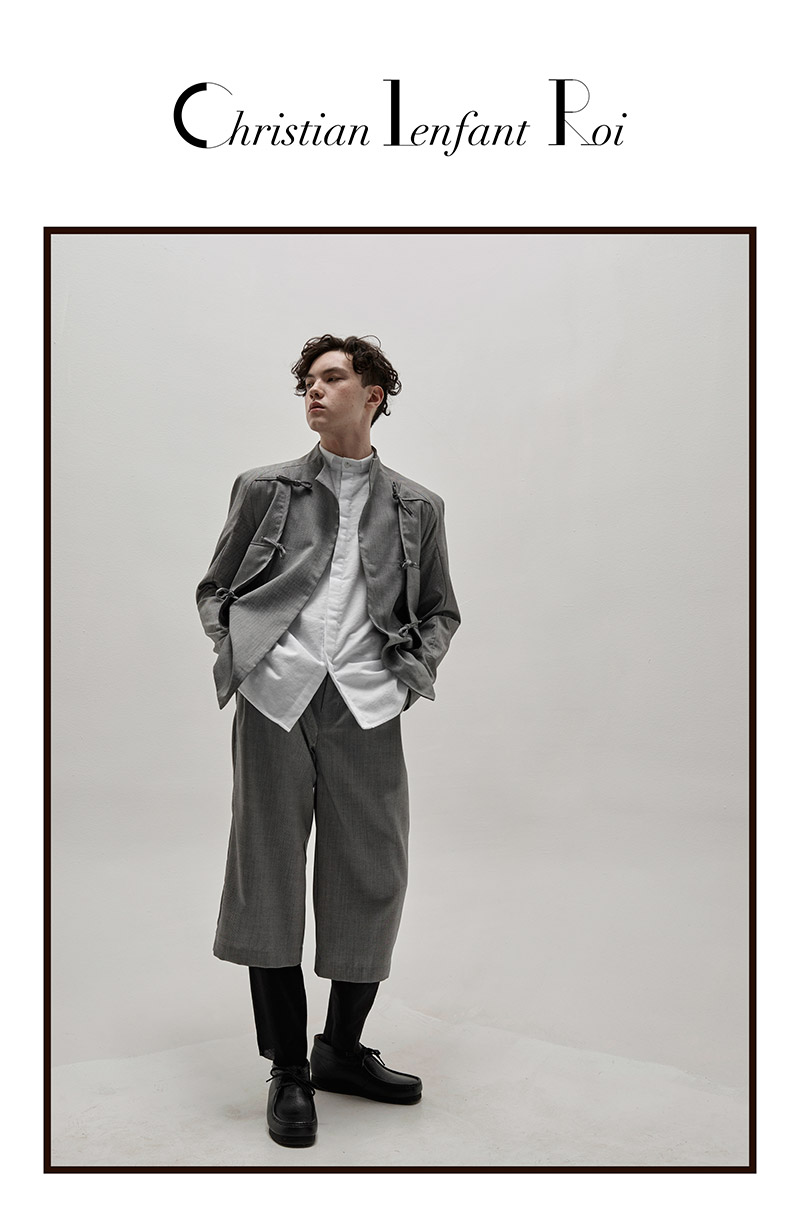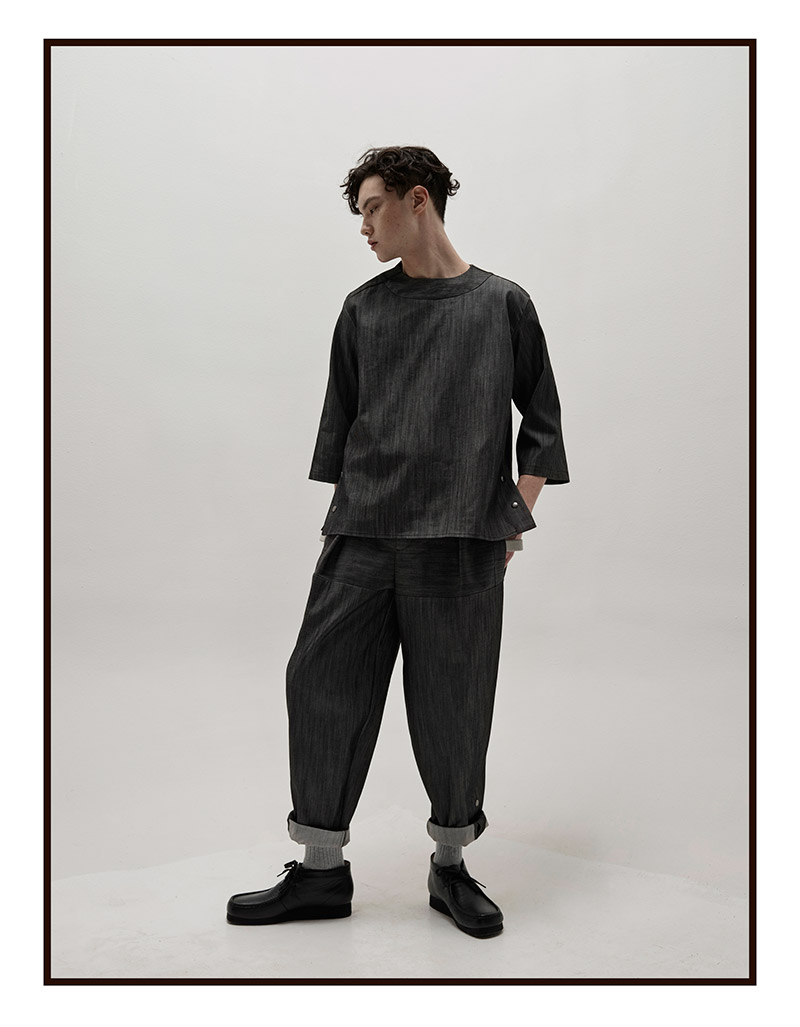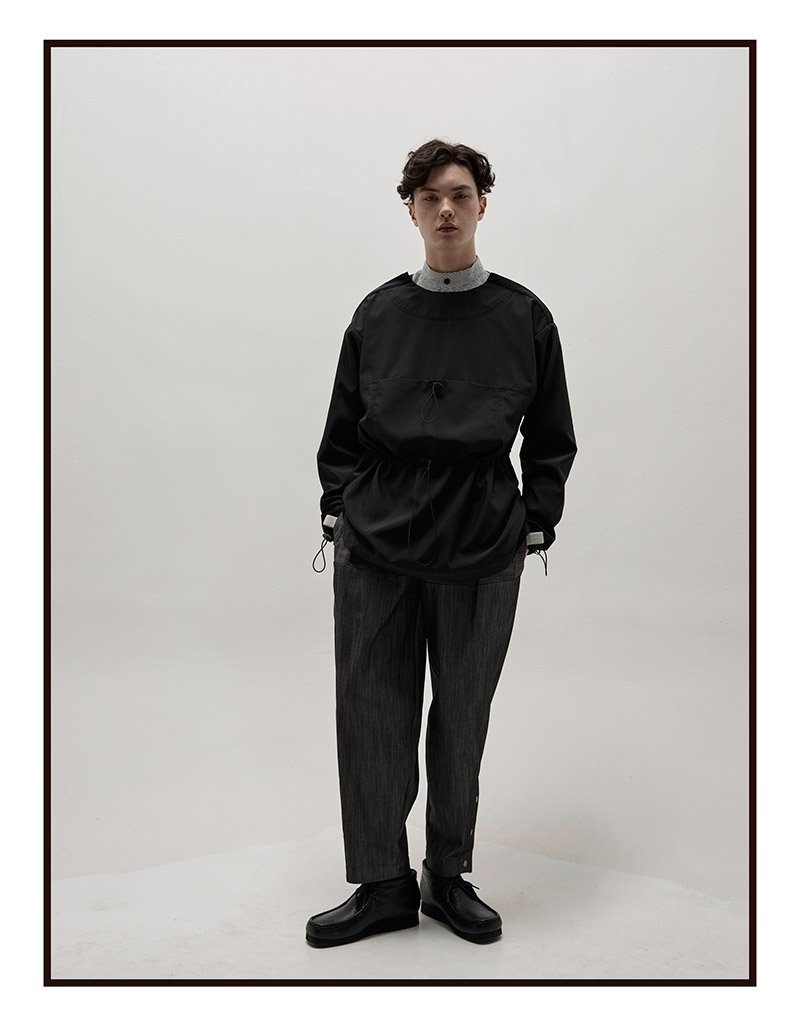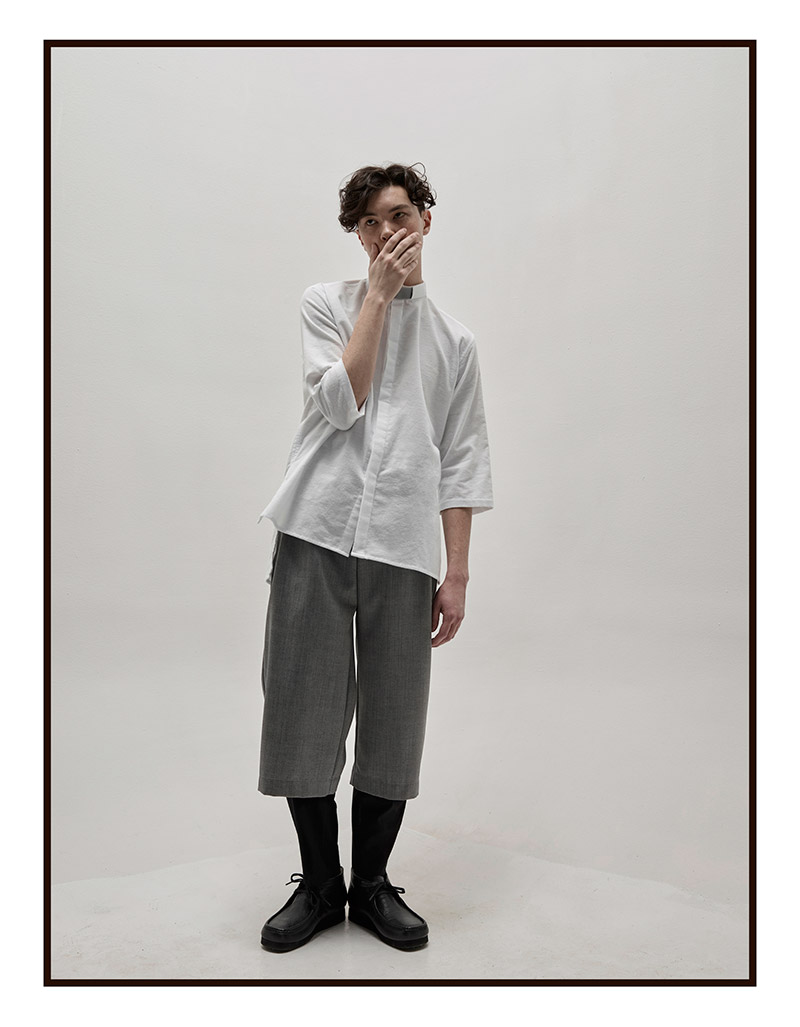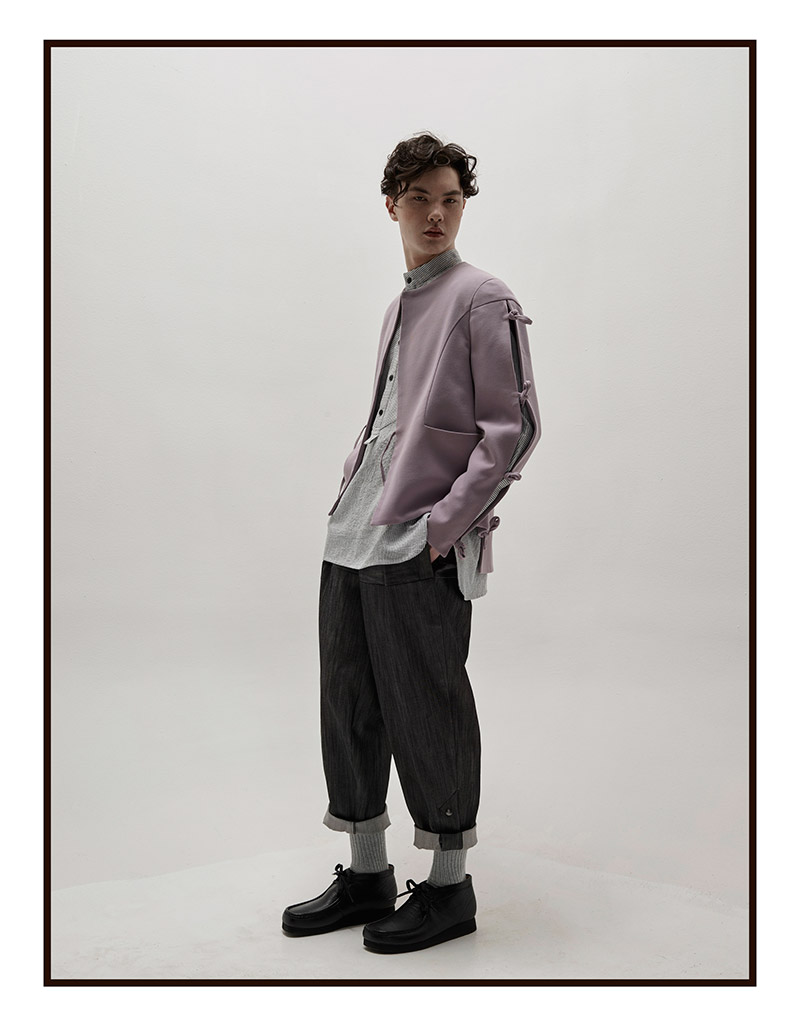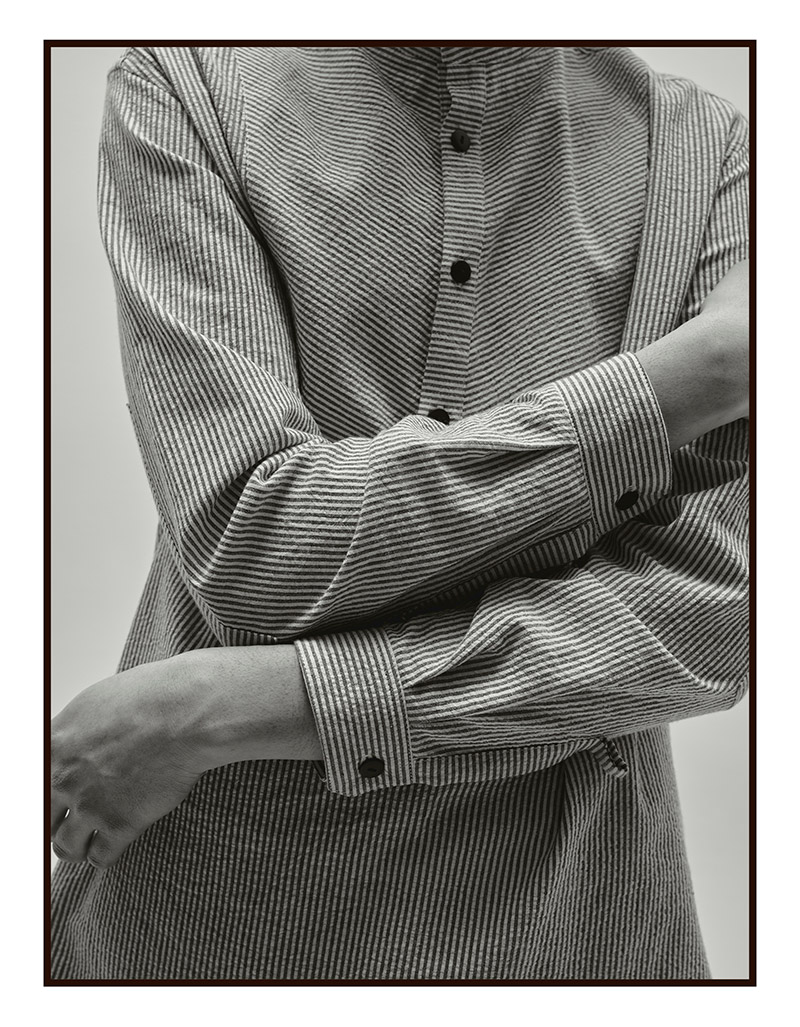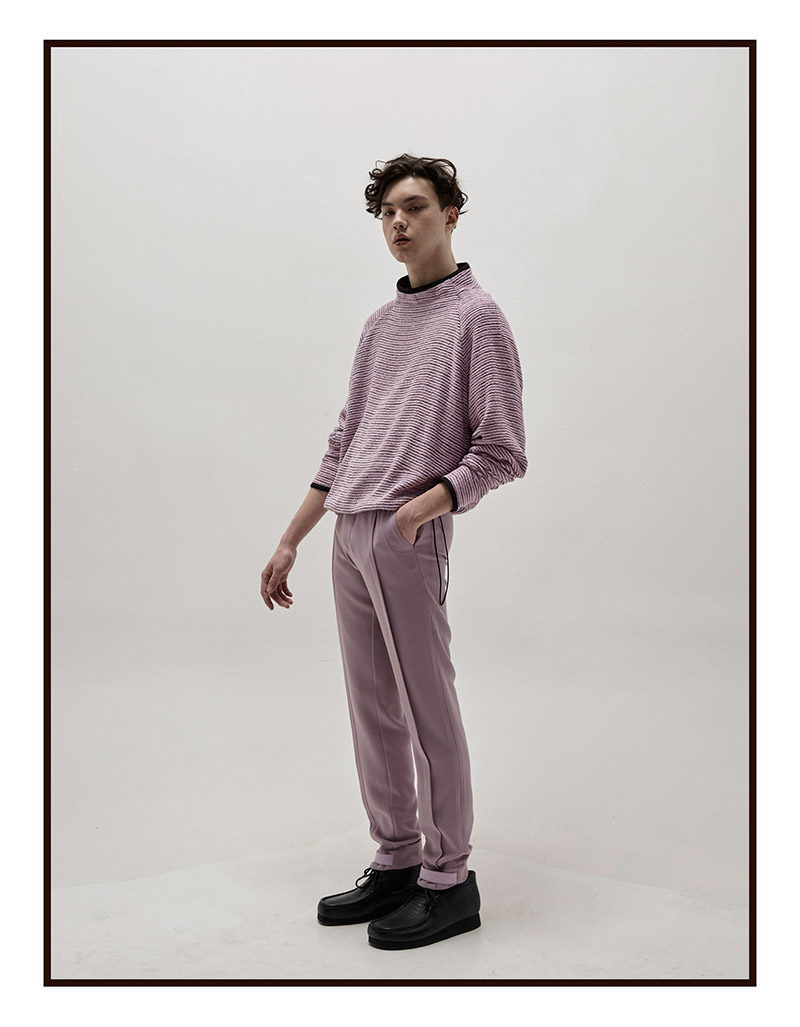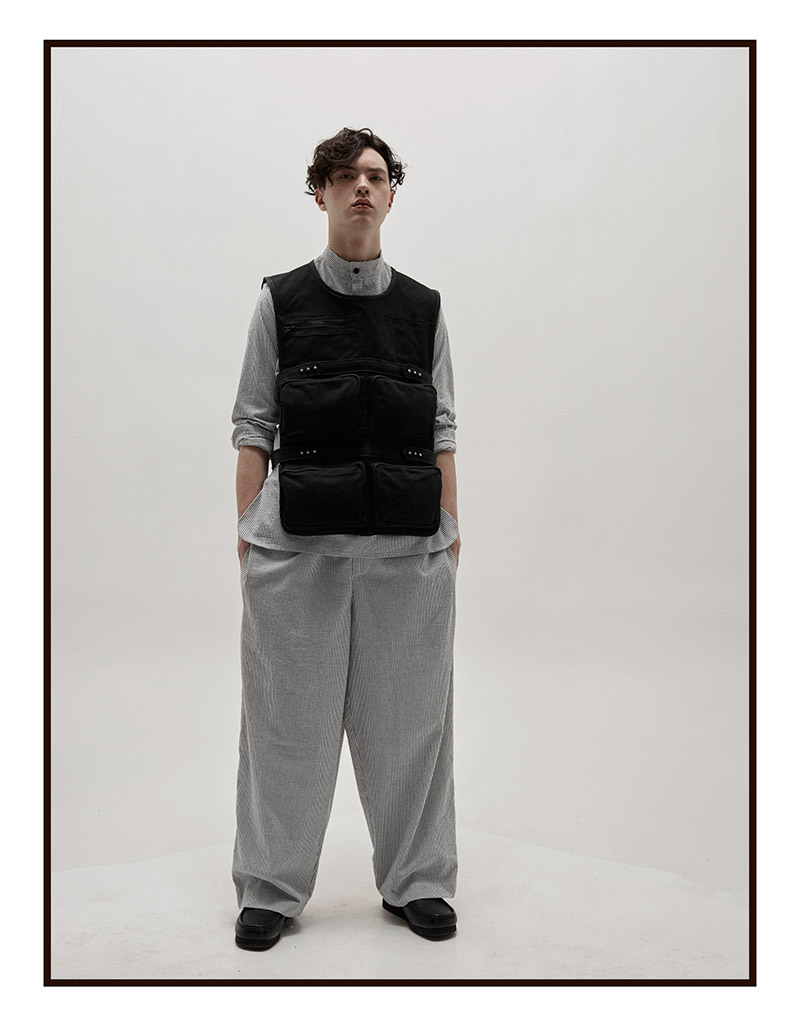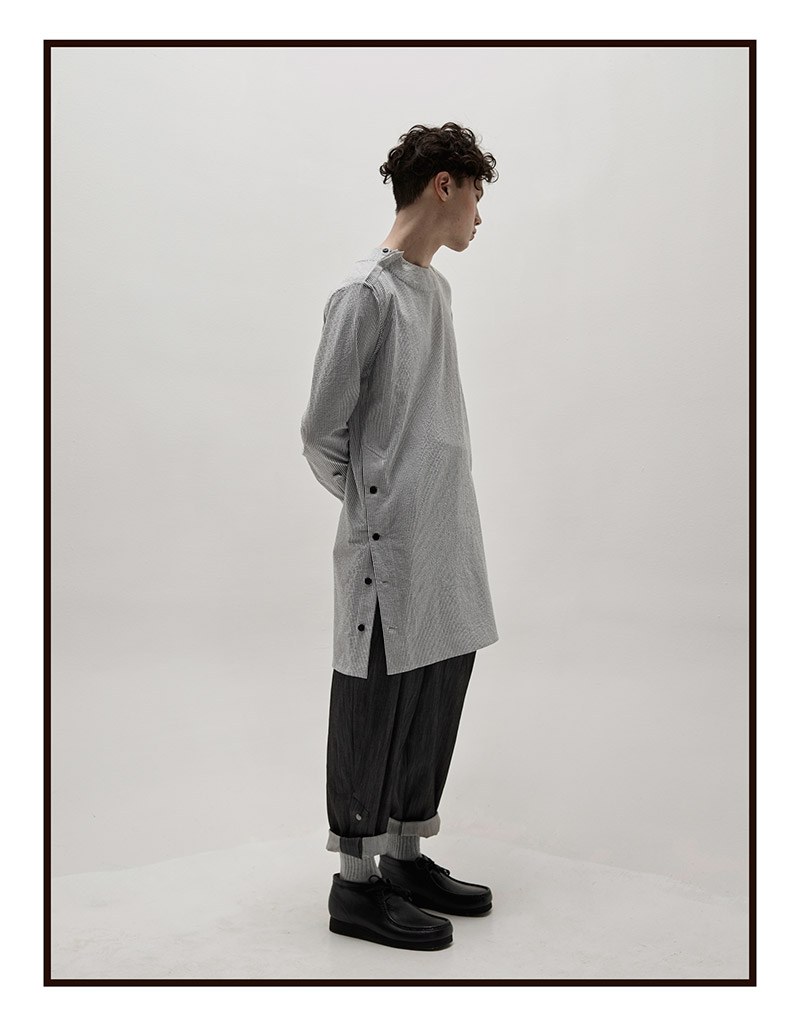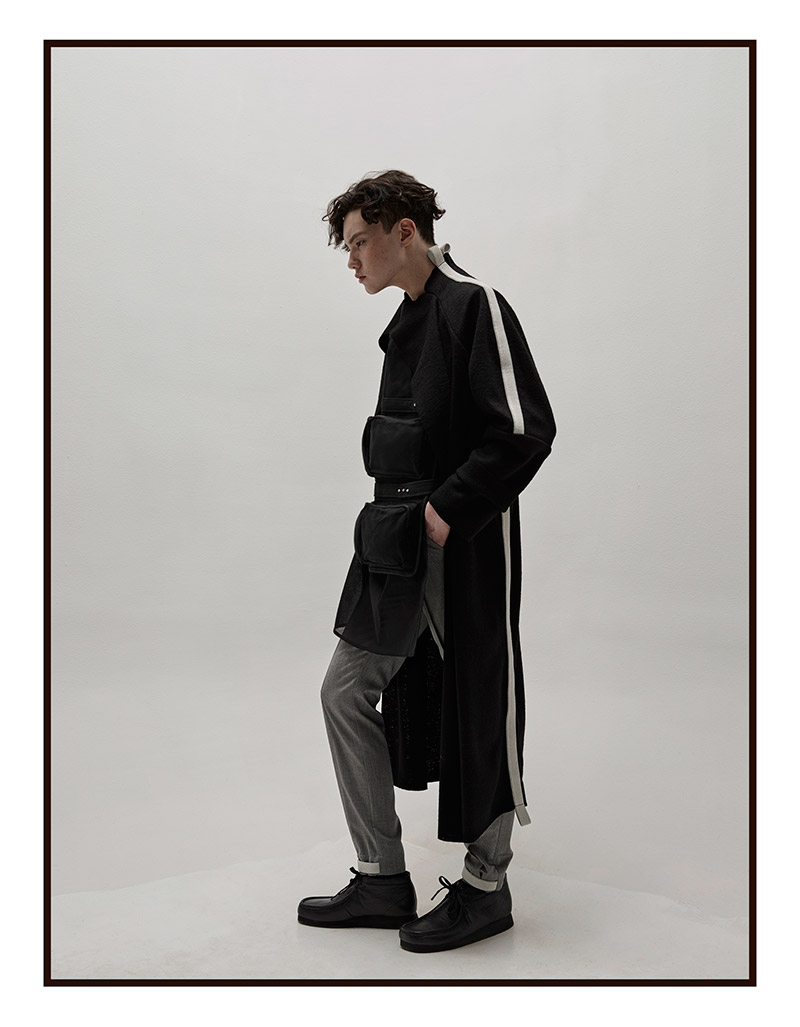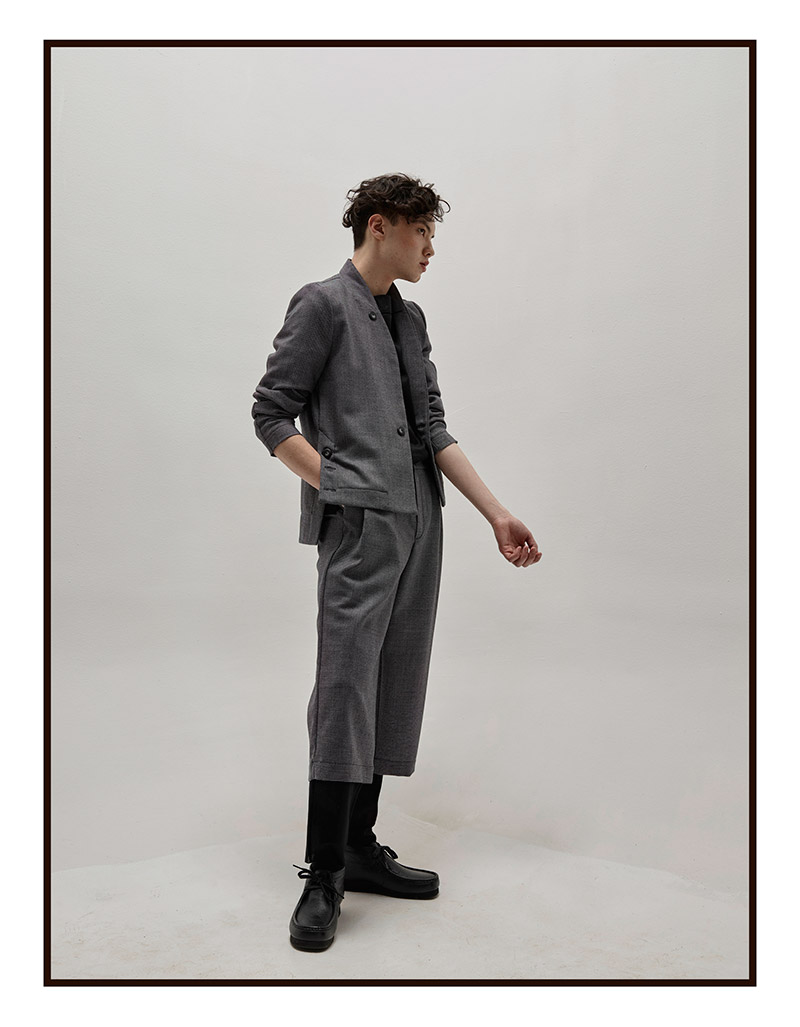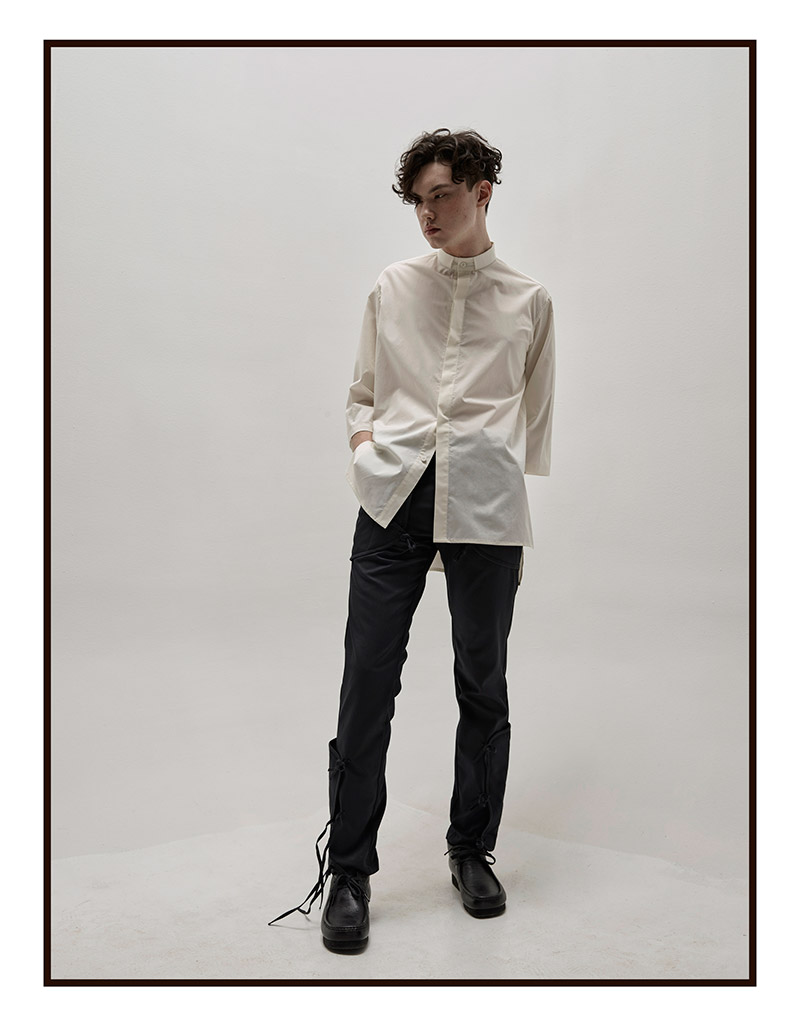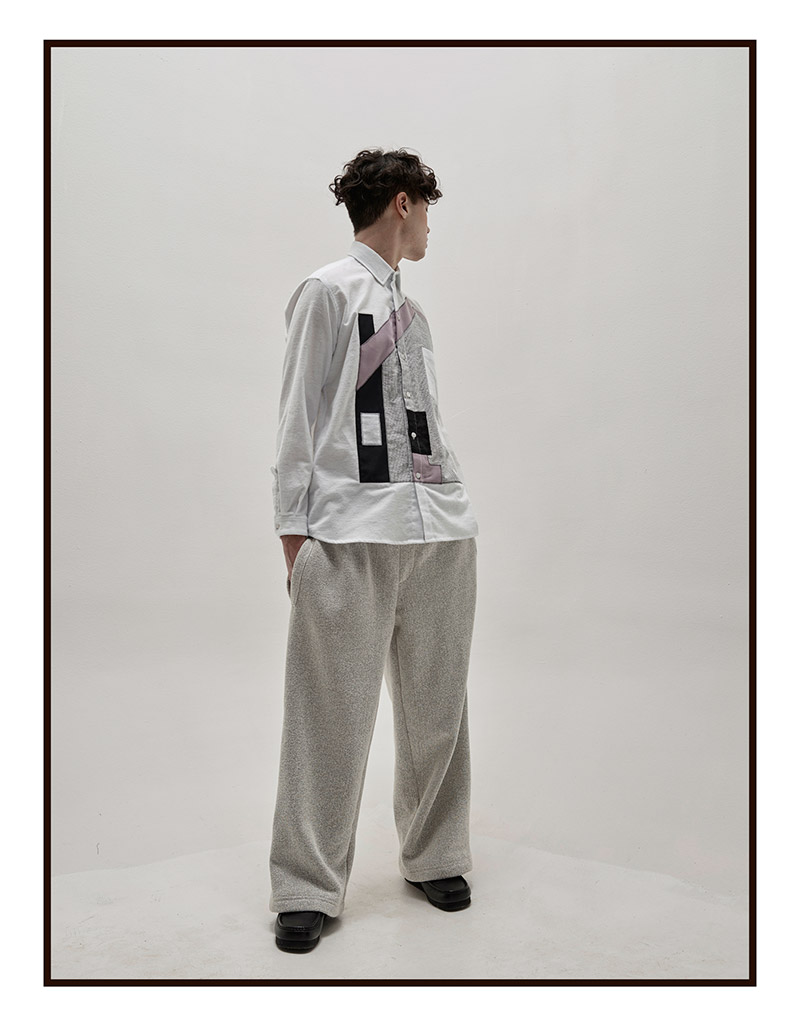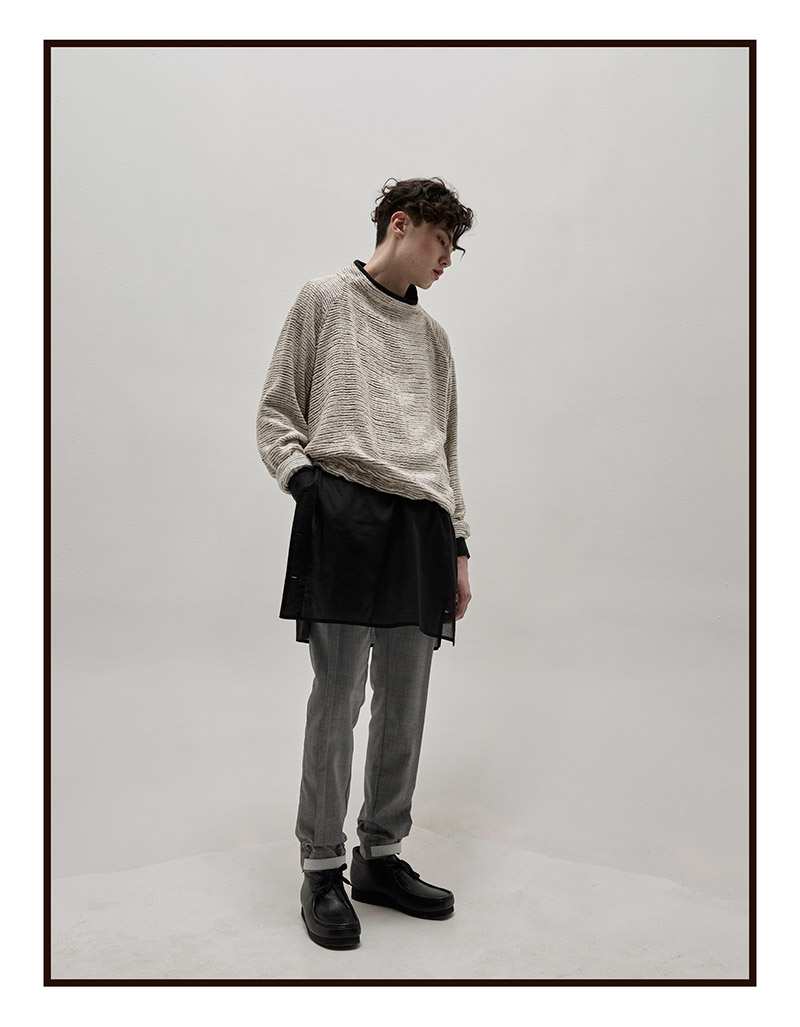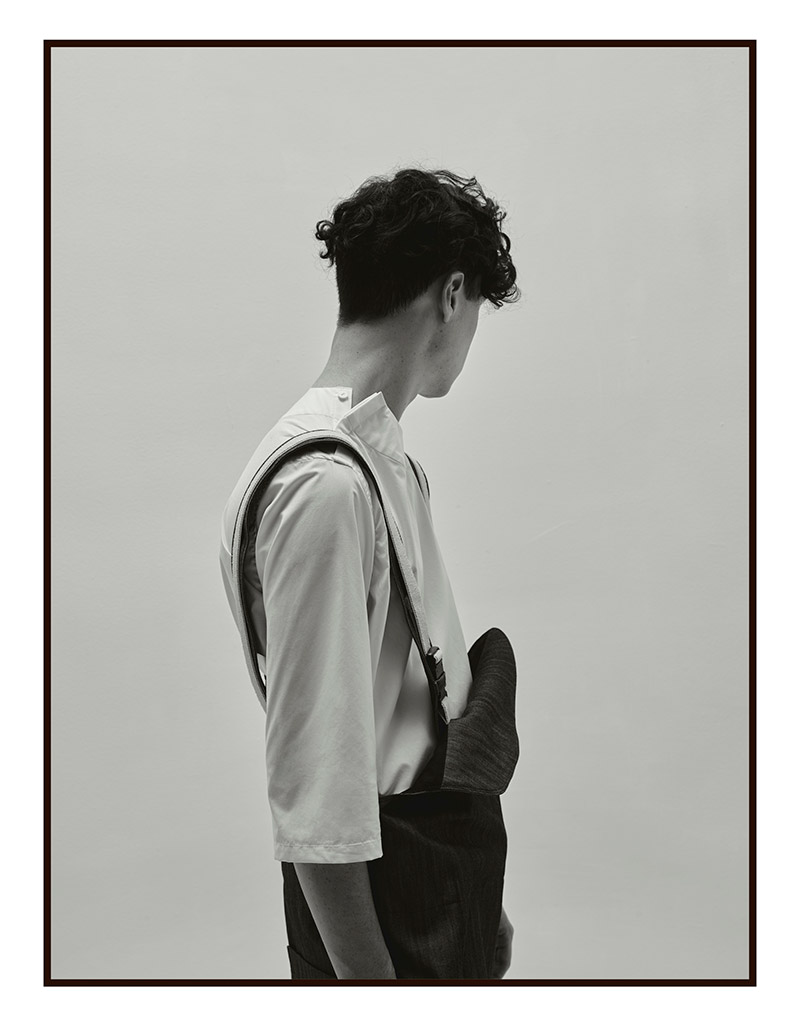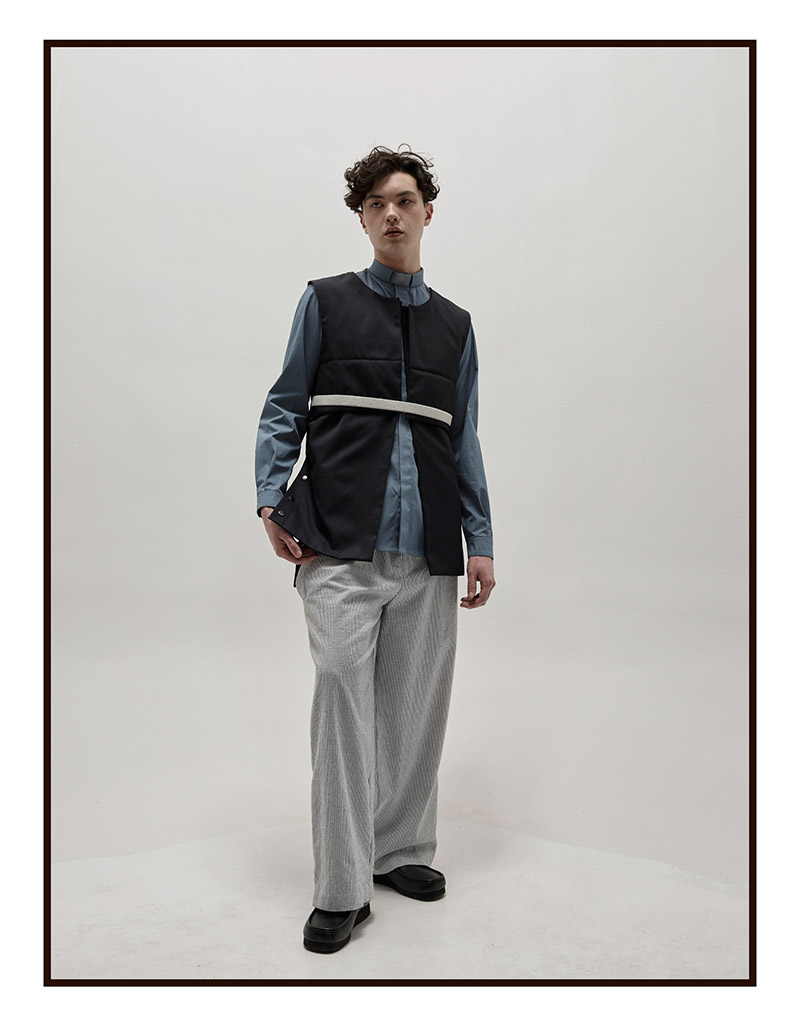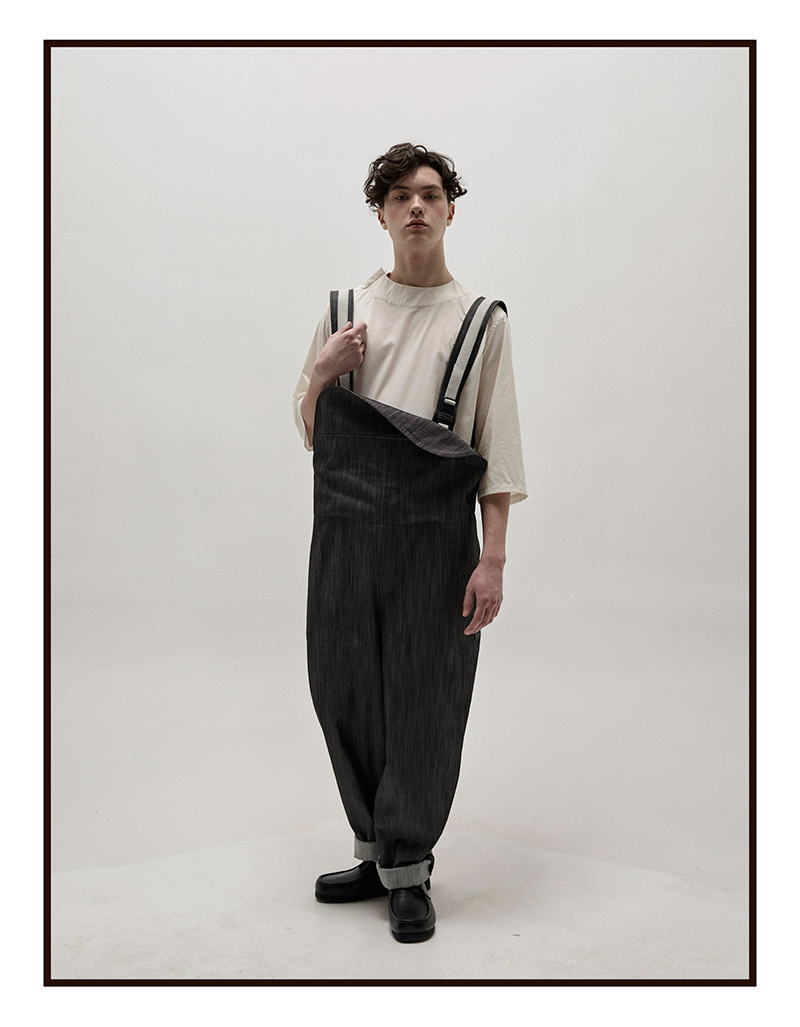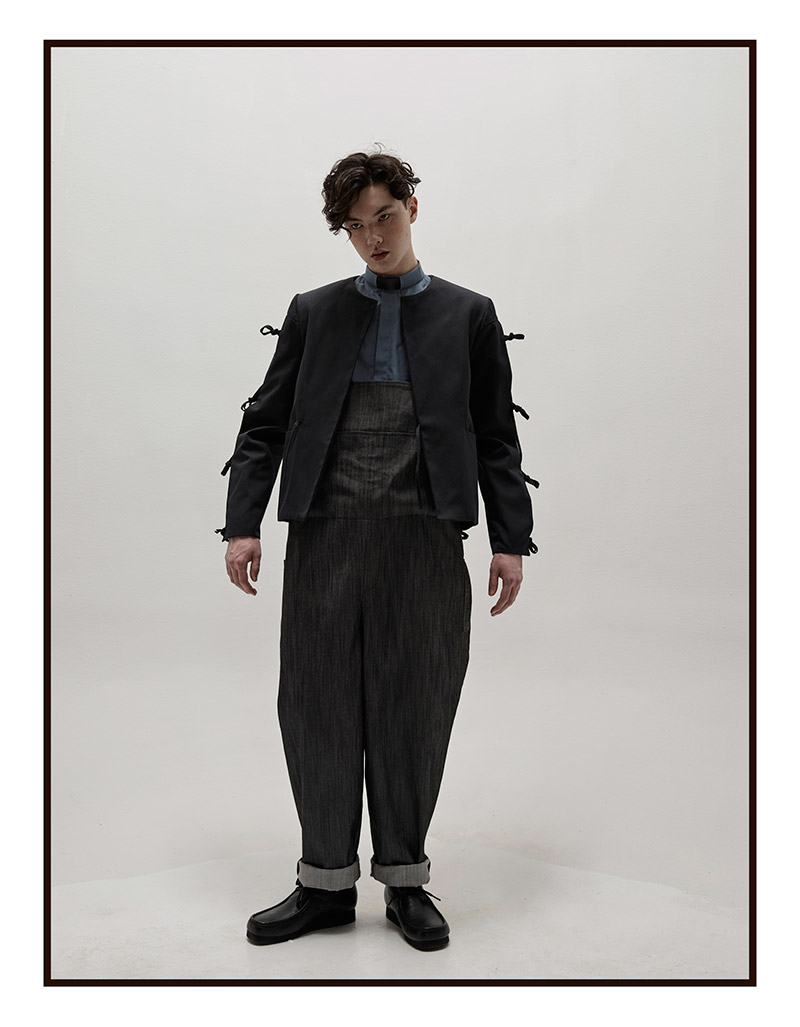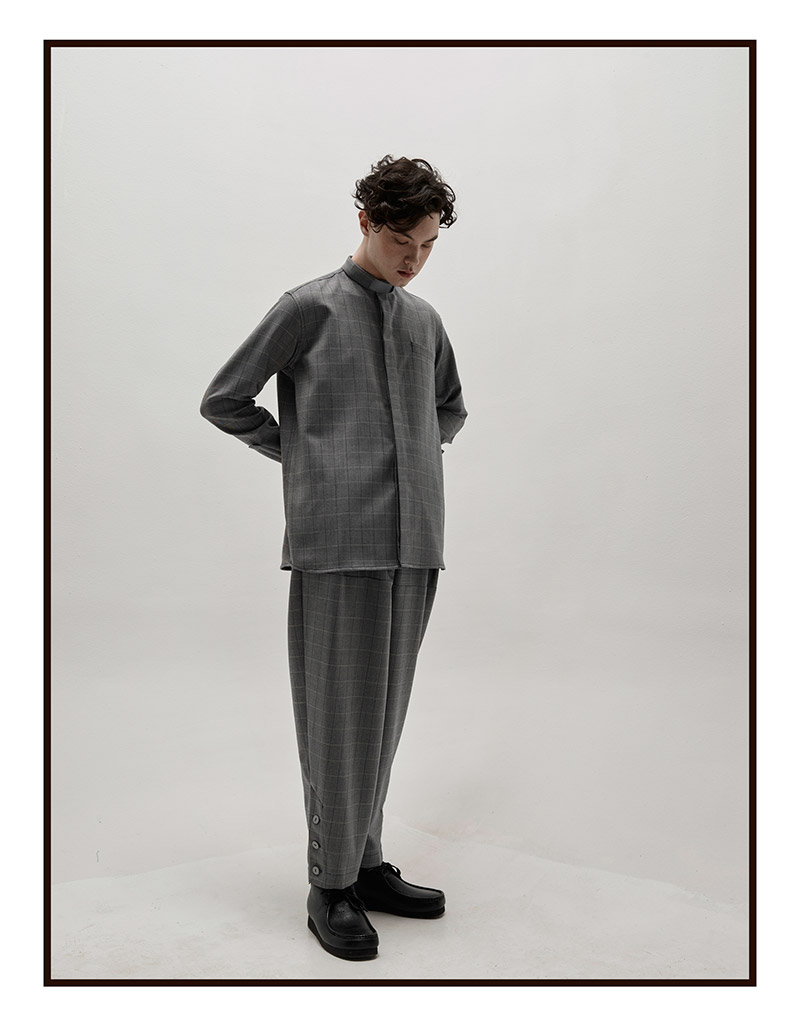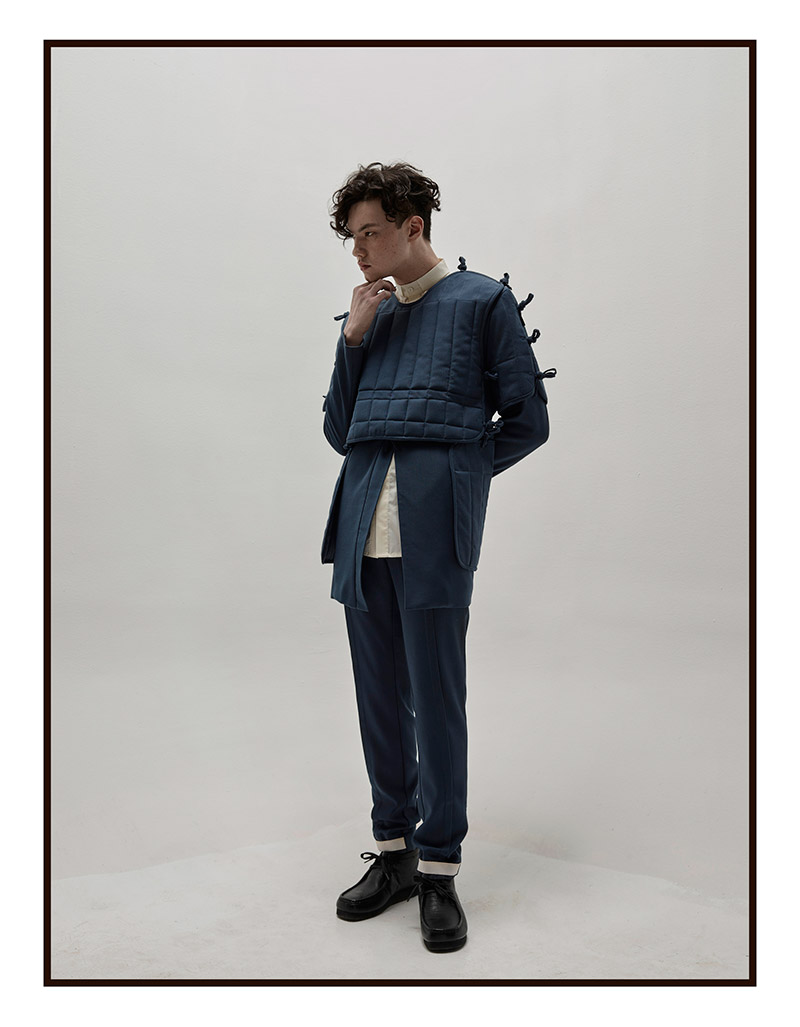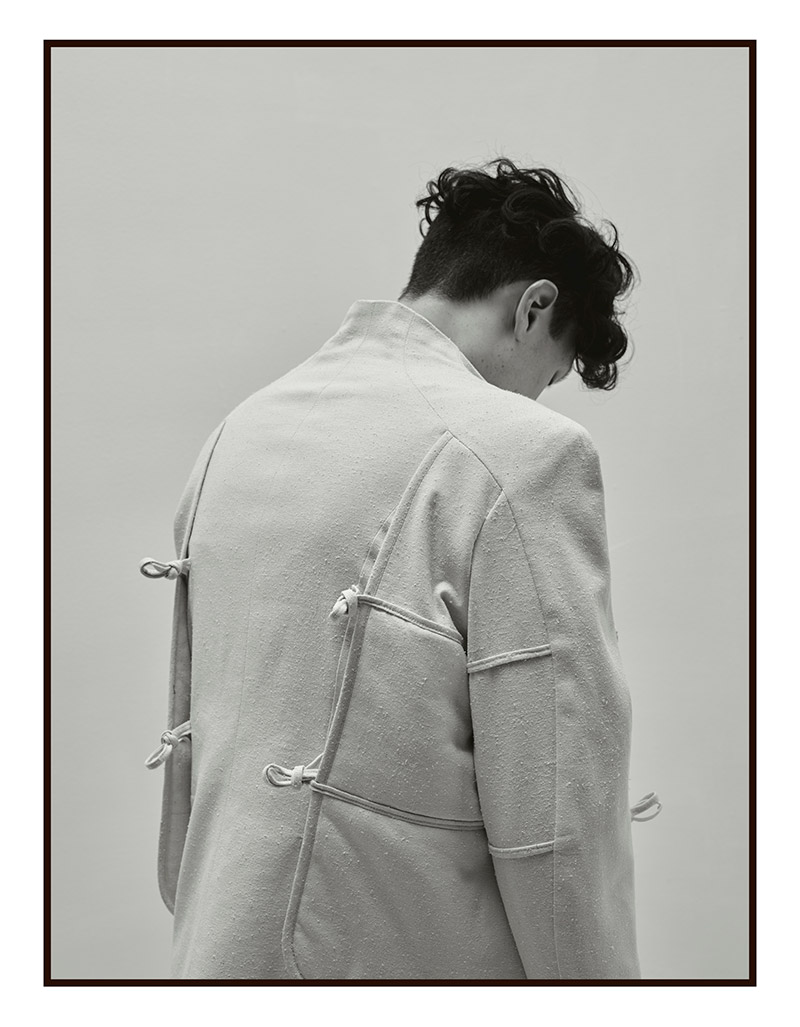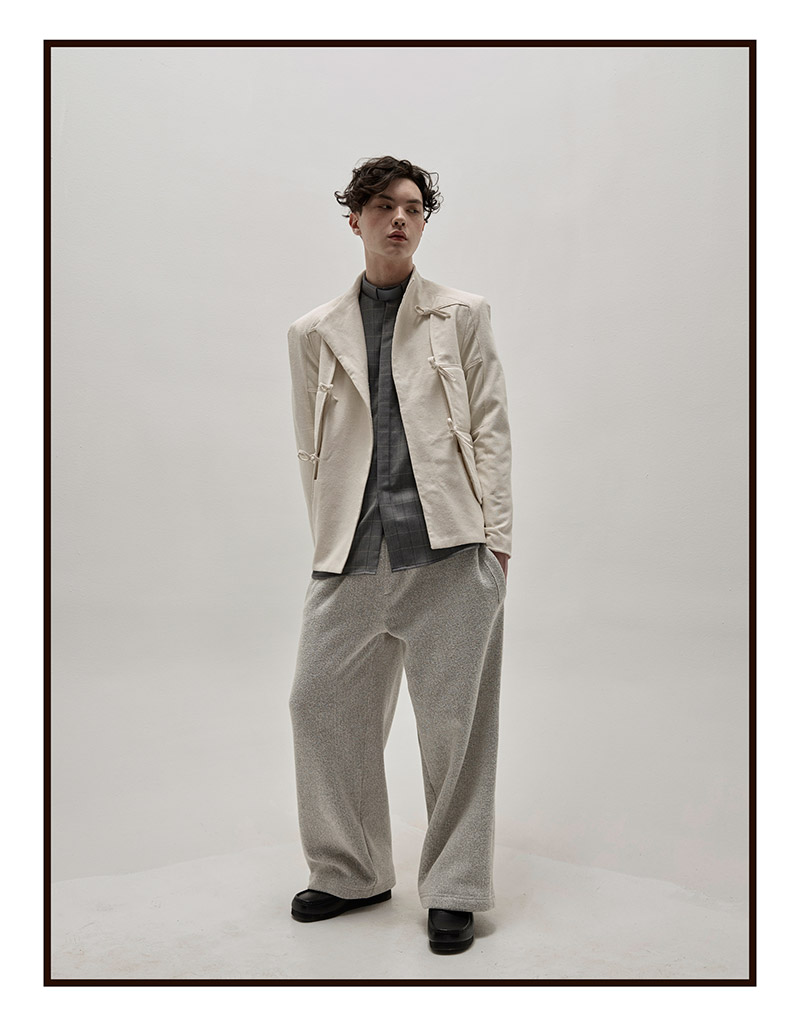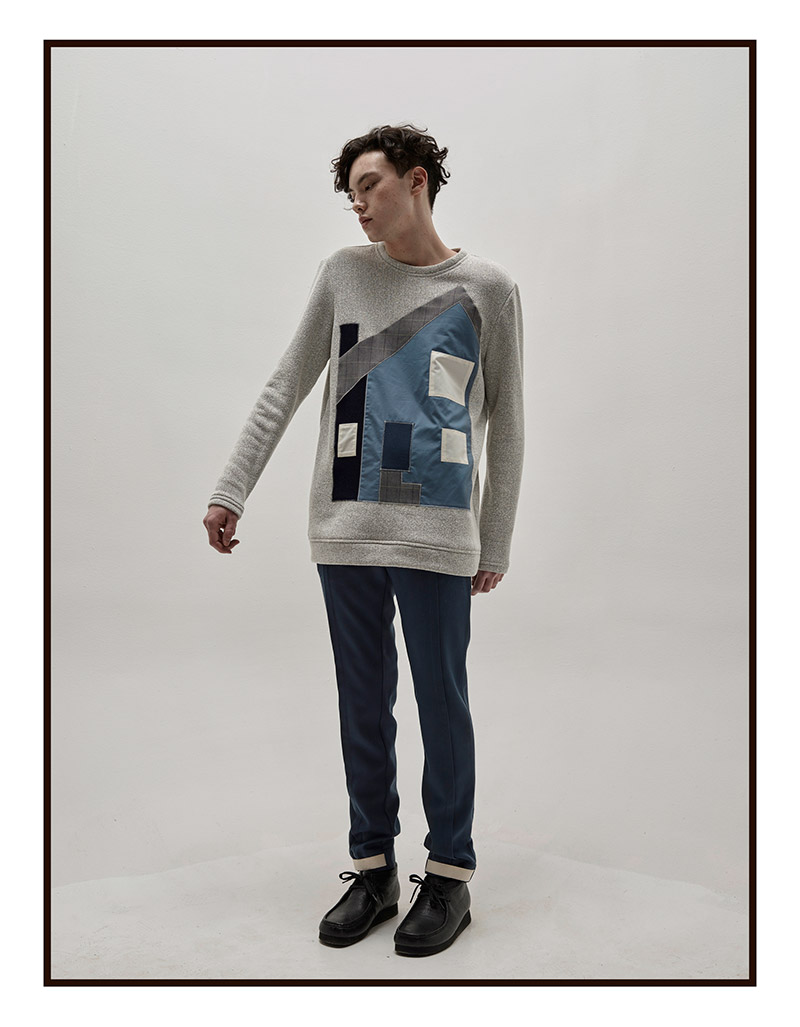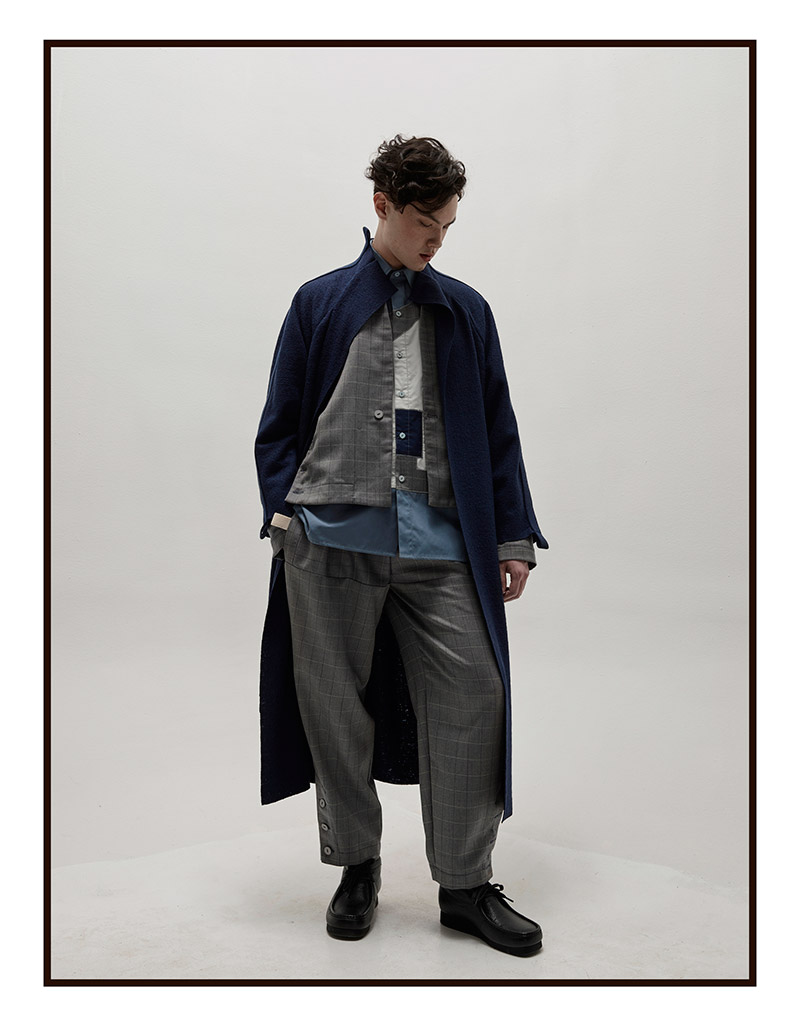 Inspired by the unexpected charm of vintage fishing equipment, Christian L'Enfant Roi presents a collection of silhouettes and finishings inspired by life vests, lures, and floats. The meticulous craftsmanship of these items anchors every piece, featuring an exploration of the hand-binding and tying together of objects – fly-fishing lures that entice fish, mimicking organic shapes found in nature. Giving whimsy to utilitarian pieces is itself a lure to Christian L'enfant Roi's boyish universe.
These classic workman elements give the garments a hands-on appeal, from ties that can be worn as desired to removable shirt collars. And with its natural mélange of bespoke and domestic tailoring, the collection's retrospective innovation maintains the designer's signature relaxed fits.
The color palate of greys, steel blue, and ecru, is artfully muted compared with traditional fishing floats and lures, whose loud contrasts are modernized by dusty mauves and optic whites. This season forgoes the usual prints in favor of textural motifs, introducing classics like plaid and seersucker.
The evolution of Christian L'enfant Roi consists of patchwork and side-button shirting, flood pants, elastic-strap trousers, and padded jackets.
In our ongoing effort to co-exist with other talented artisans, we are proud to have teamed up once again with Canadian bag designer WOOLFELL to offer a custom vest / bag.
Photos: Mathieu Fortin
Fashion Director: Sasha Wells
Styling Assisitant: Valerie Robin
Beauty: Maina Militza
Hat: Larose Paris
Bag Collaboration: Woolfell
Models: Emile & Kieran (FOLIO)