Just like a jolt of much-coveted caffeine in the morning, Wirral-born now London-hailed model-actor Christian Arno thrives a power charisma – bound to boost your daily feels big time.
After a trip to Asia that simmered the limelight with major gains, Christian Arno has been making waves in the modeling world due to his bombastic-yet-natural prowess. As well as making exciting forays in the game, he's taken dynamic curves to shuddering levels that he wasn't expecting.
We caught up with Christian below and pinpointed early beginnings, media politics, and his work in the fashion industry…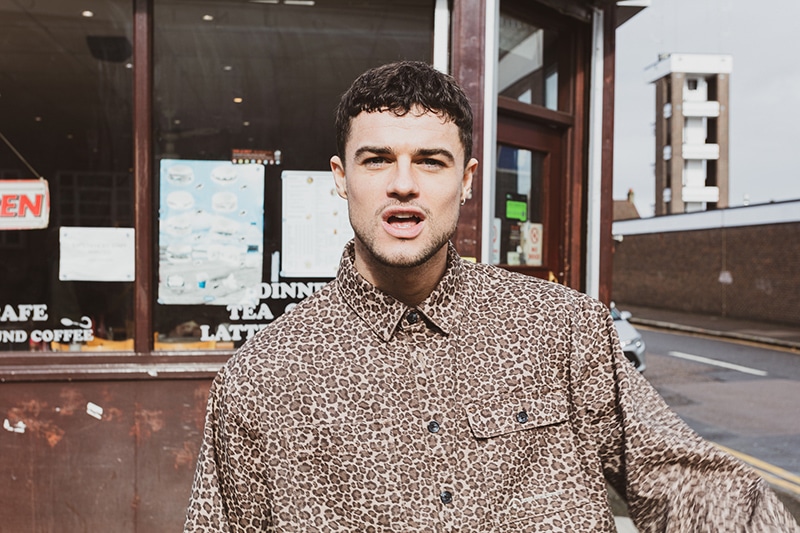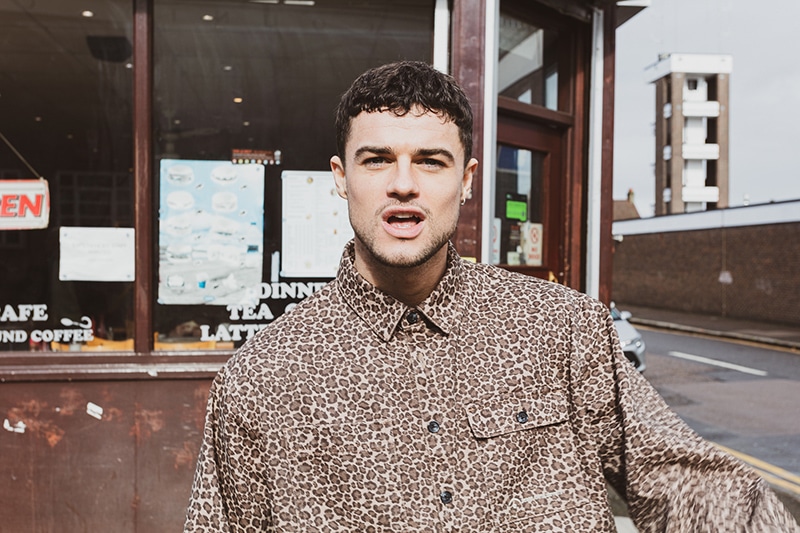 Before we get deep-down on this, let's begin it with the basics. Could you introduce yourself to us?
Hey Fucking Young, thank you for interviewing me. I'm Christian Arno, I'm 28 years of age from Liverpool and currently living in London where I've worked as a model/actor for the last five years. 
Three words that describe your best self are…
If in a good mood, I think the people who know me best would describe me as mischievous, energetic and affectionate.
How did you venture into the fashion industry? 
I was traveling with some friends in southeast Asia and running out of money. I was in Manila at the time, and the owner of a small modeling agency approached me to see if I was interested in modeling. I went to a casting and landed my first job. It was a fashion show in a shopping center, and I loved every minute of it. What was supposed to be a two-month trip turned into a year and it was all funded by modeling.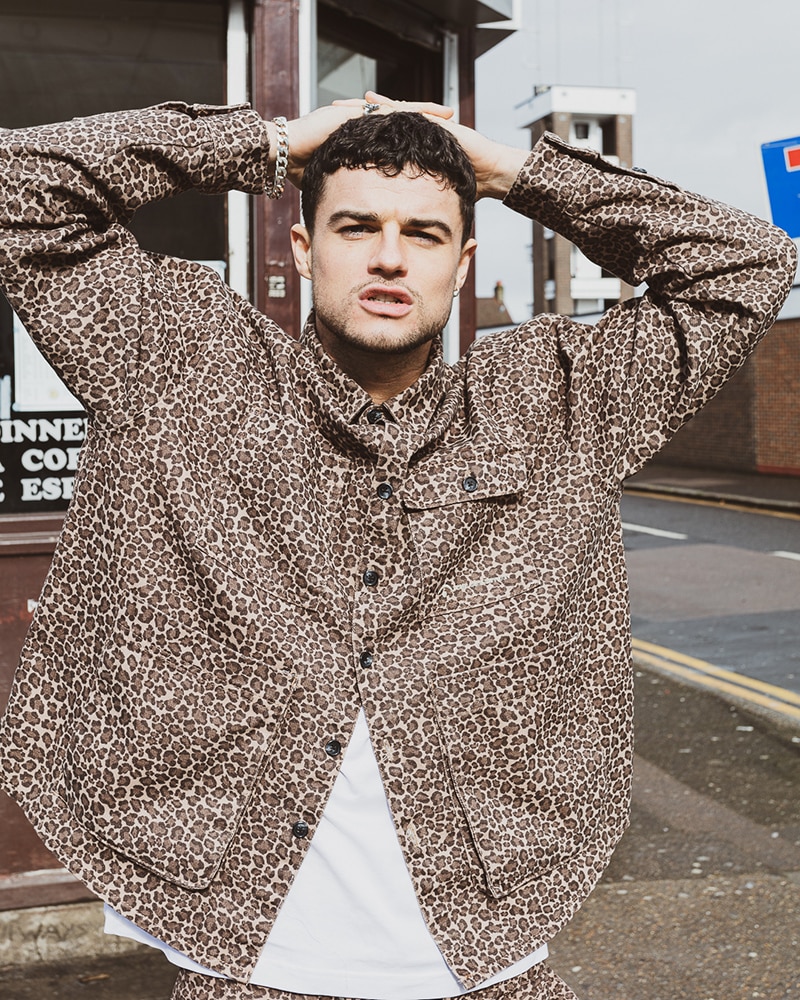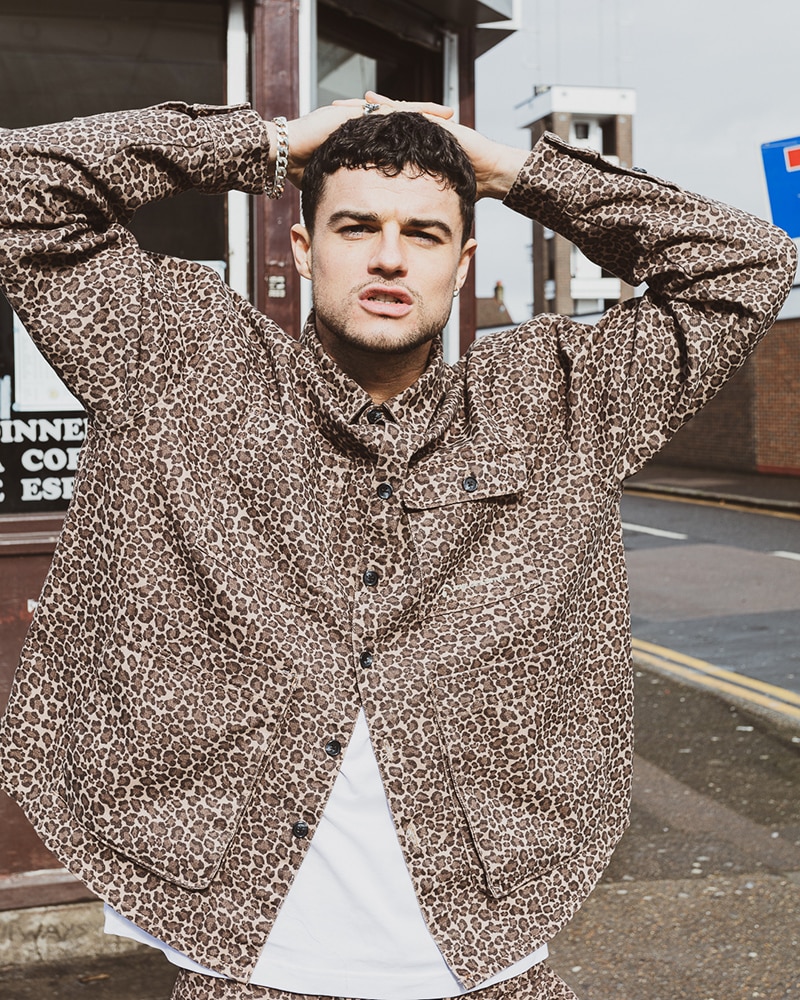 Who's been the dream client to work with?
Well, I hate to name drop but since you asked, I've had incredible experiences working for the best designers in the world. Amazing jobs like D&G's advertising campaign shot in my home city of London, Moschino's first Los Angeles fashion show and Versace's ice bucket challenge shot in Milan with Donatella herself. I will never forget these good times. But my real dream client to work with has been Littlewoods, for bringing me back to Liverpool. Home is where the heart and my nan's roast dinner is. I'm always so grateful for the opportunity to get back up north to my home city. Shout out to Nan x
Favourite experience thus far? Please, narrate.
When I was Fucking Young, going out to Milan Fashion week was pretty special. Amazing experience being on holiday with best mates and being involved in huge productions with some of the world's greatest creative minds. Those were the days!
Has education been an imperative cornerstone in your practice? 
I started working in fashion when I was 22 after I had graduated from university, but I've learned more about traveling around the world than during my three-year degree. Now I have a better idea of what I want to achieve and I'm now back in education. Some of my favorite fashion jobs have required me to act and I'm now studying at an acting school in London.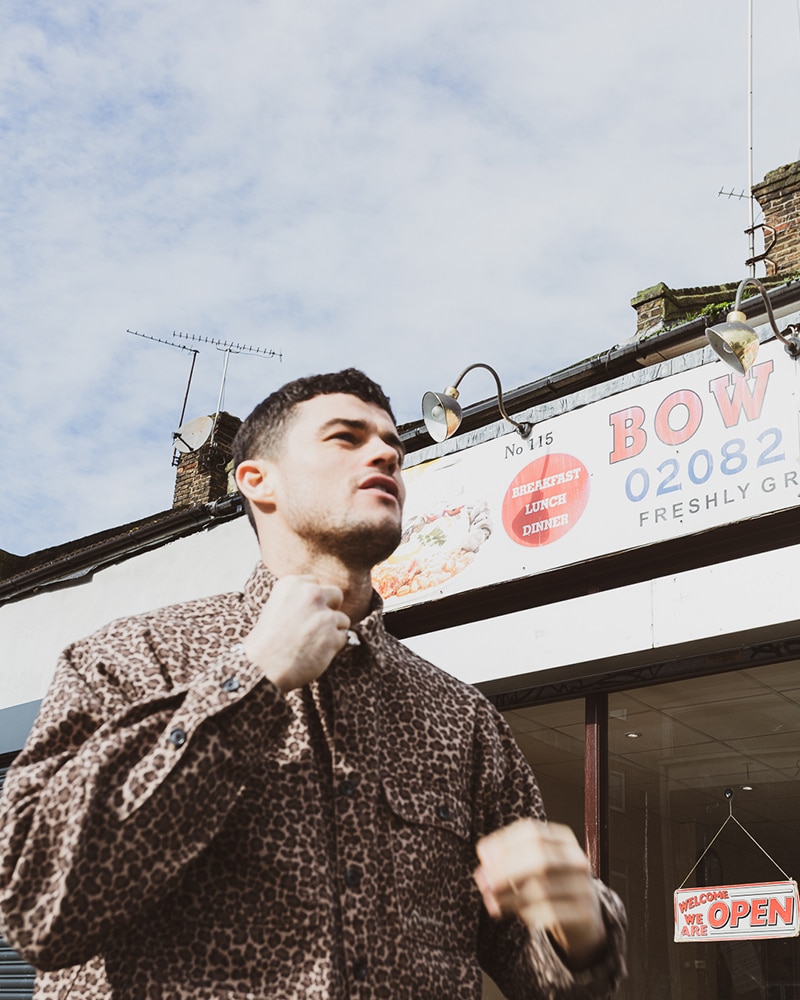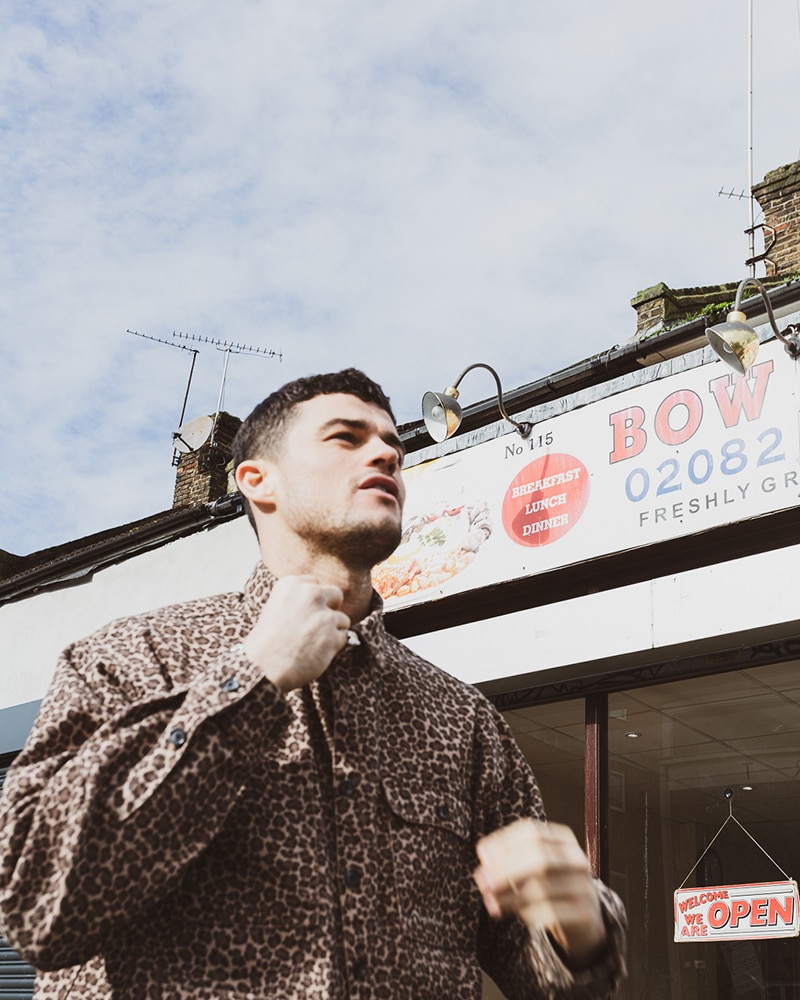 How much has culture and the politics of current times impacted you and your career choices?
I think we are all feeling the impact of COVID-19. I want to extend my best wishes to anyone reading this who is isolating or has been affected by the virus. We are all facing challenging times. At the moment I'm not working as I am isolating with my pregnant girlfriend, so right now my career sees me through as a painter/decorator and I just finished my baby's nursery. I'm focussing on educating myself and maintaining good physical and mental wellbeing through exercise and meditation. We will have to wait and see what unfolds with the virus and how it impacts our lives and careers in the long term. I will definitely be making some more considered lifestyle and career choices when the outbreak passes. I think humanity will bounce back stronger than ever.  
Could you kindly elaborate on the curve that brought you into this field?
How did I end up here…Good question! Something to do with a big bang. I didn't plan on modeling for this long. I'm grateful to have had a career that's allowed me so much freedom. It all started with my instinct to travel and everything stemmed from that.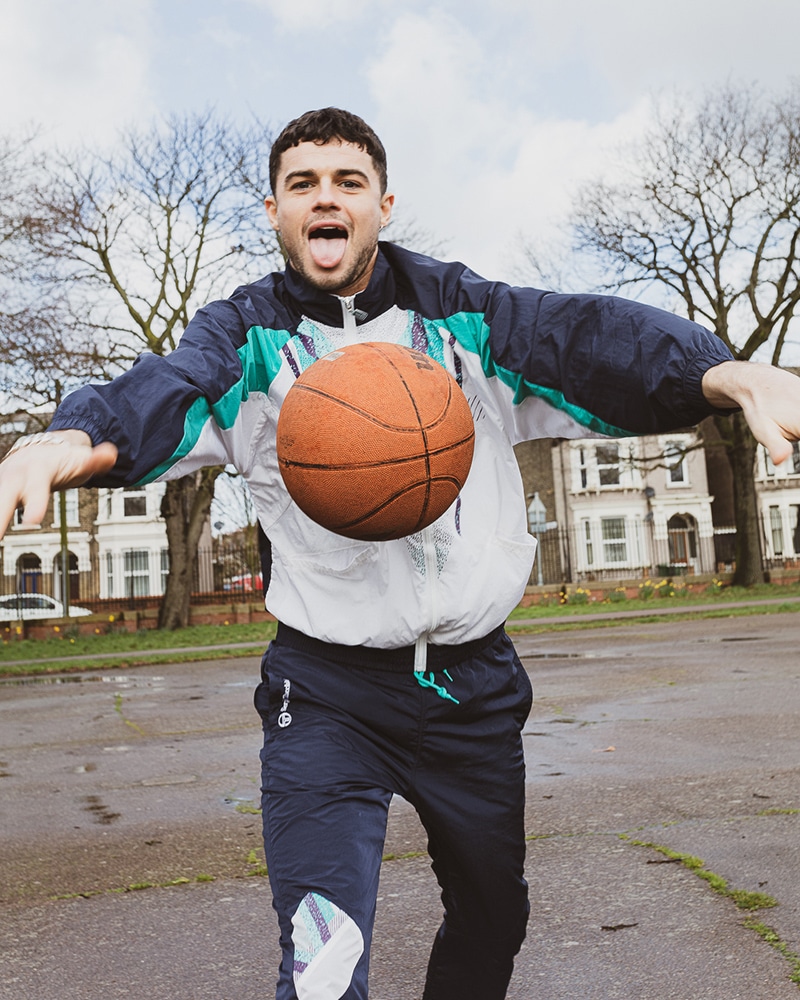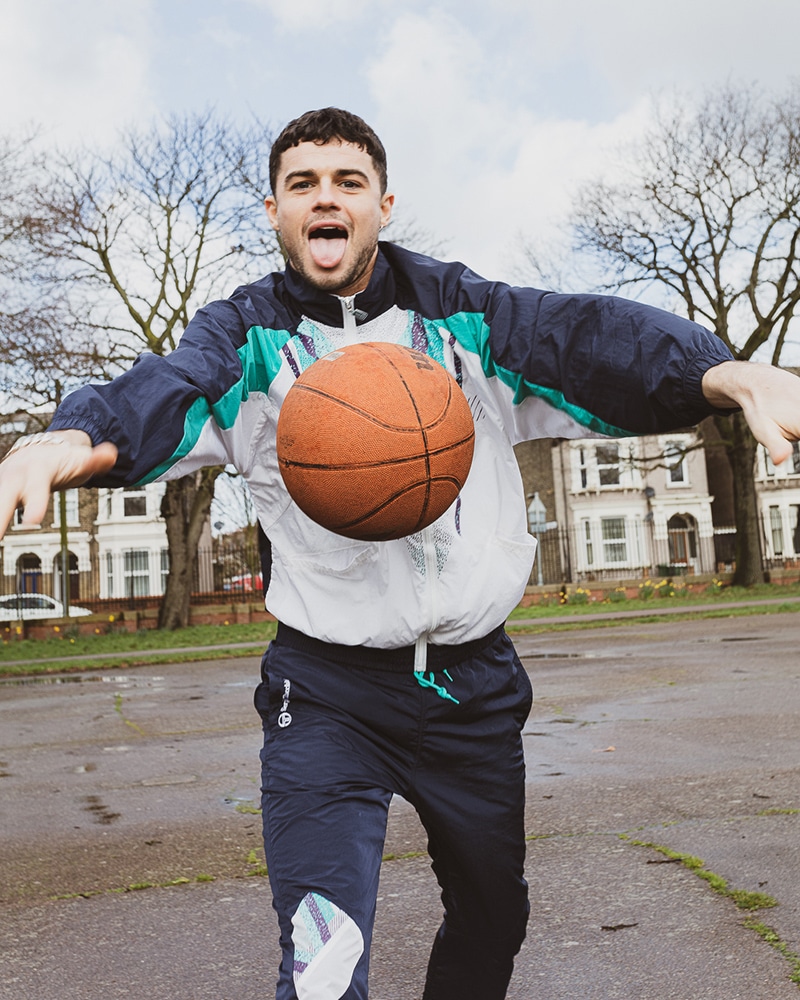 What does fashion mean to you?
Living in a warm climate would be amazing so I wouldn't need a wardrobe. A few pairs of shorts would do me nicely. I've recently adopted a more minimalist approach to fashion. I got rid of about 90% of my clothes and now I find it really hard to commit to an item. Especially shopping in central London. Do I really need these new shoes? I'm wearing shoes already. Are they worth the hassle of trying to squeeze on the underground during rush hour? At this point, I'm already out of the shop and in the pub next door. 
In an era stormed by the thirst of digitalization and social media appearance, being constantly exposed to the public's eye must result quite daunting, particularly with the level of saturation present in such a field. In a nutshell, what are your key thoughts concerning the whole Instagram thing?
I grew up using payphones to text my friends for 10p a pop. And if I wanted a chat I'd go to their house and knock on the door. I feel lucky to have grown up in simpler times. Like most people these days I'm guilty of overusing Instagram and definitely feel better when I limit my usage. These days I try to use Instagram as a bit of a diary and for keeping in touch with friends. It's been a useful tool for me to show people my work, but I don't take it too seriously.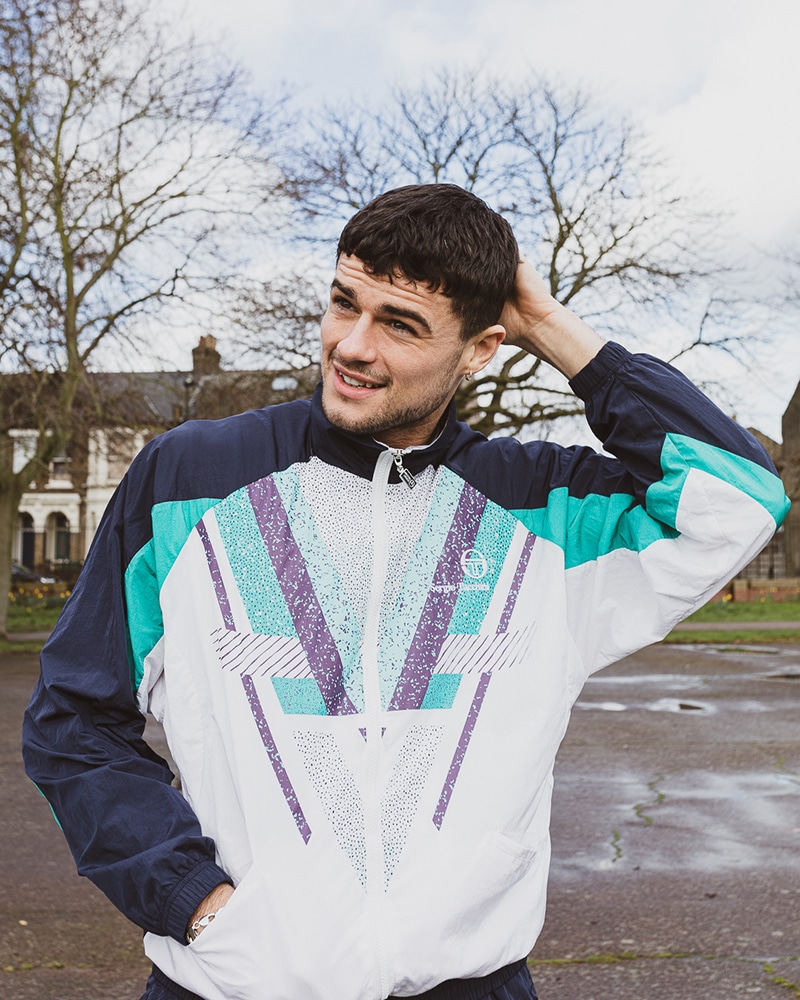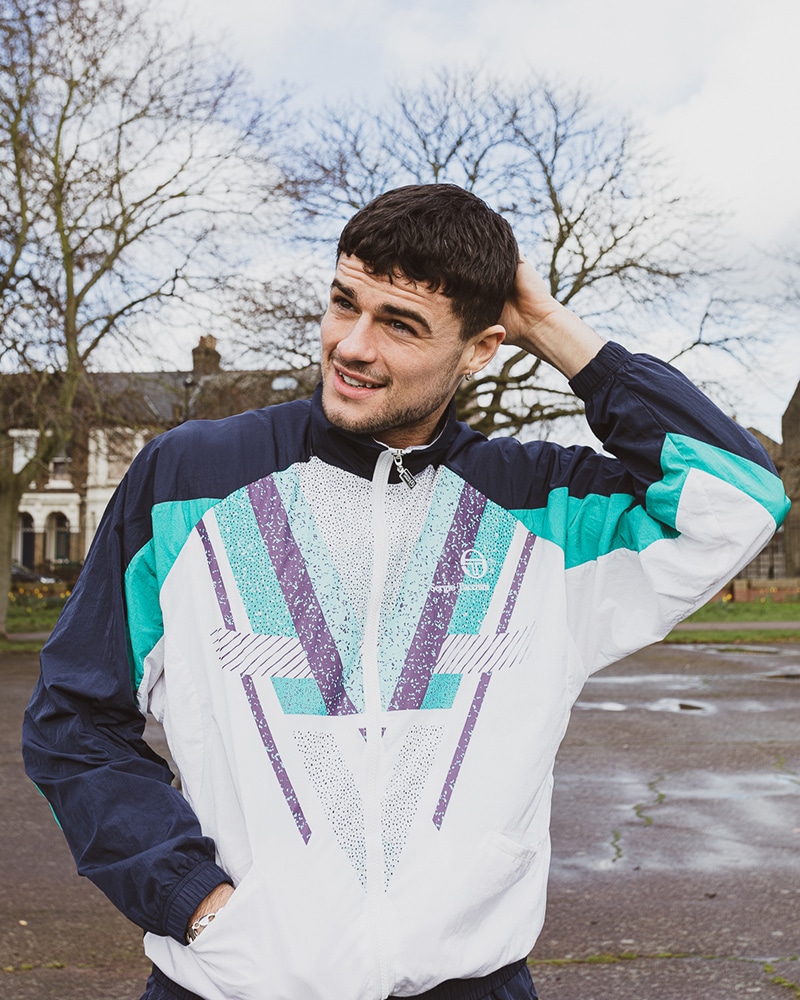 Could you say that spending plenty of time on social media does affect your self-esteem?
Although I'm guilty of spending too much time on social media I don't think it's a good idea. Getting out of the house. Exercising and having real conversations with people is a guaranteed self-esteem booster. Every time. 
Do you feel somewhat empowered through your social media channels? If so/not, how come?
My followers are very supportive of me and I hope I can give something back one day (other than topless pictures).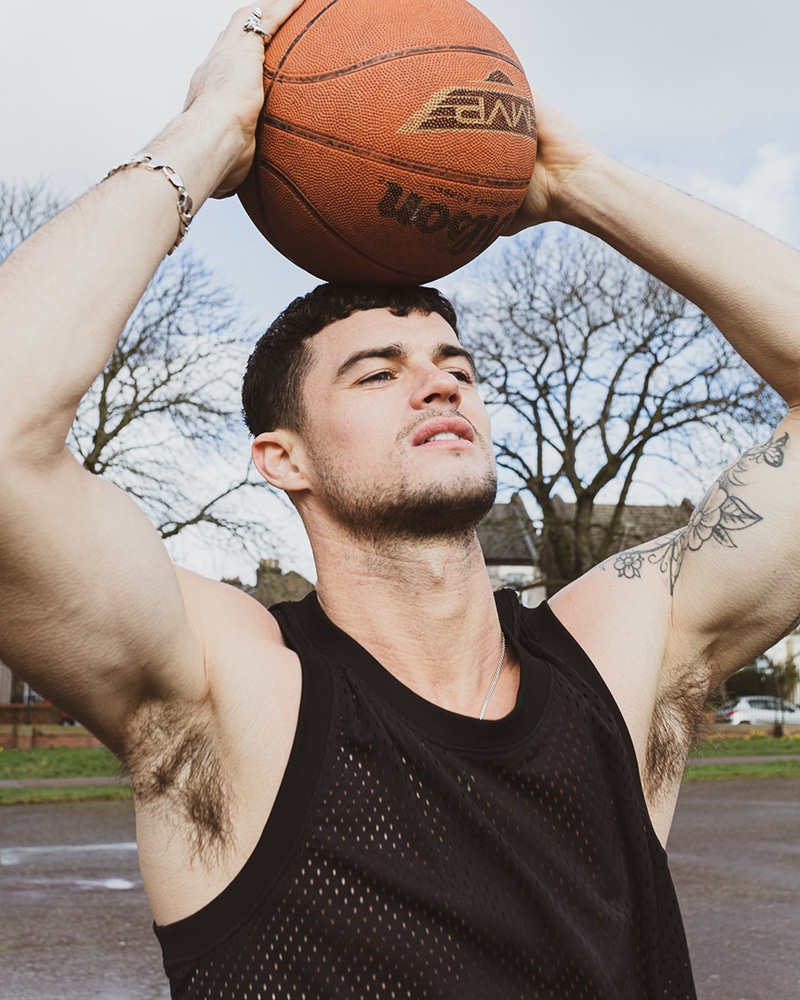 I imagine that due to your kind of occupation, you tend to travel a lot. What's your favorite city and why? 
London. It's the most energetic, diverse, and alive place I've ever been to, and it still surprises me every day. 
What are the things that really matter to you?
My family. I'm expecting my first child soon and I can't wait to be a good dad.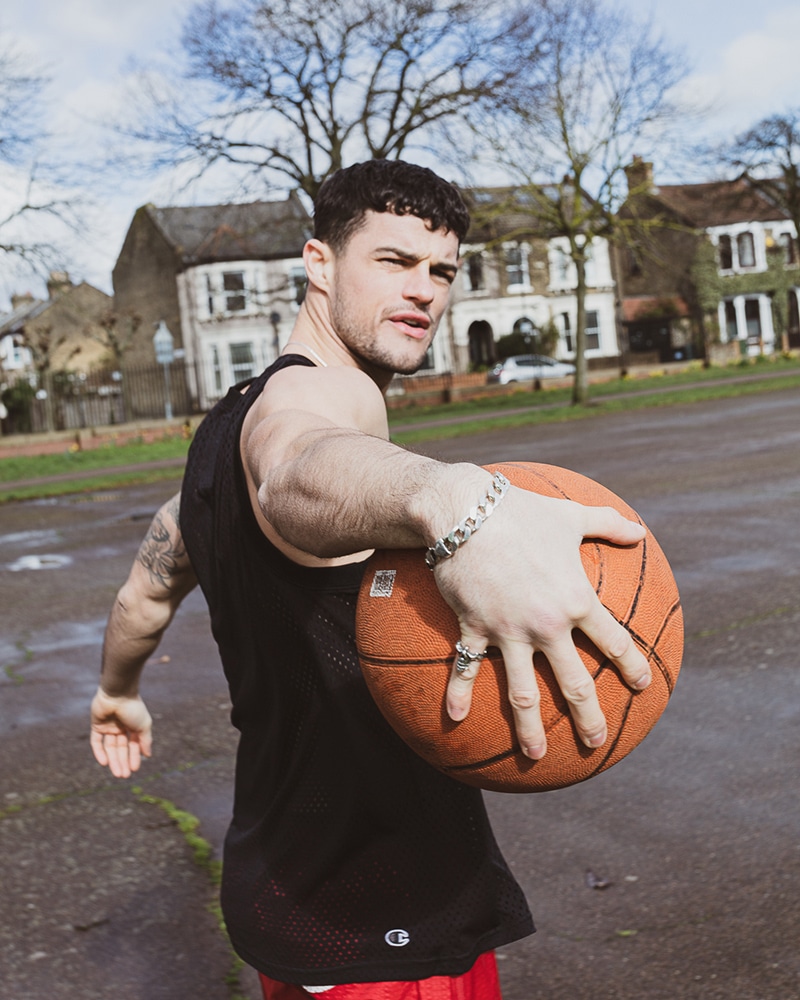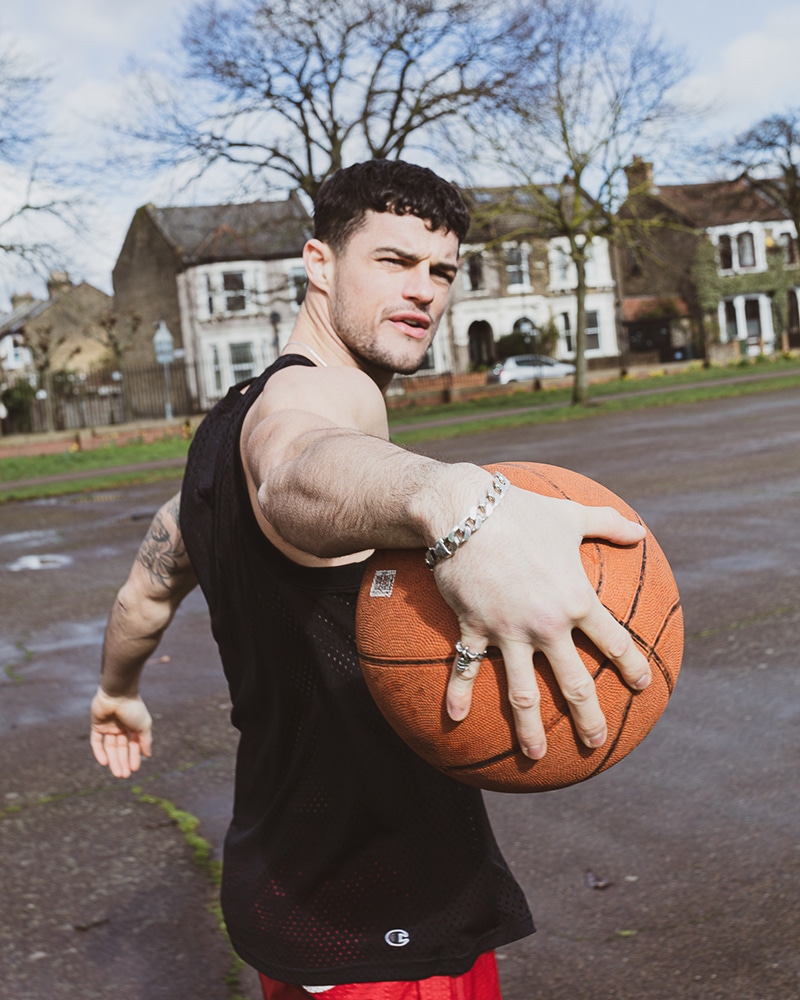 What's been the most rewarding aspect of your career thus far?
Freedom.
Any major inspirations?
Music is the answer to your problems.
Who would you like to be remembered for?
Being happy and spreading positivity.
How do you feel like your legacy will be left in the world?
I want to be a good dad, grandad, and keeper of many cats.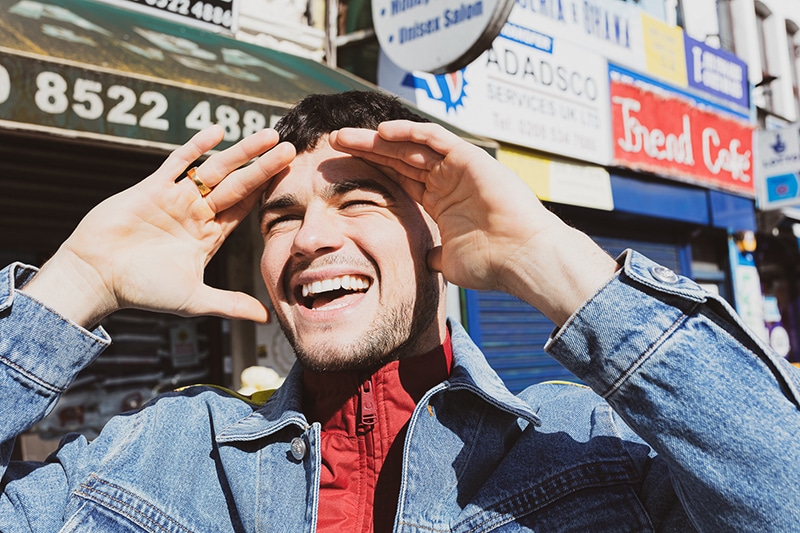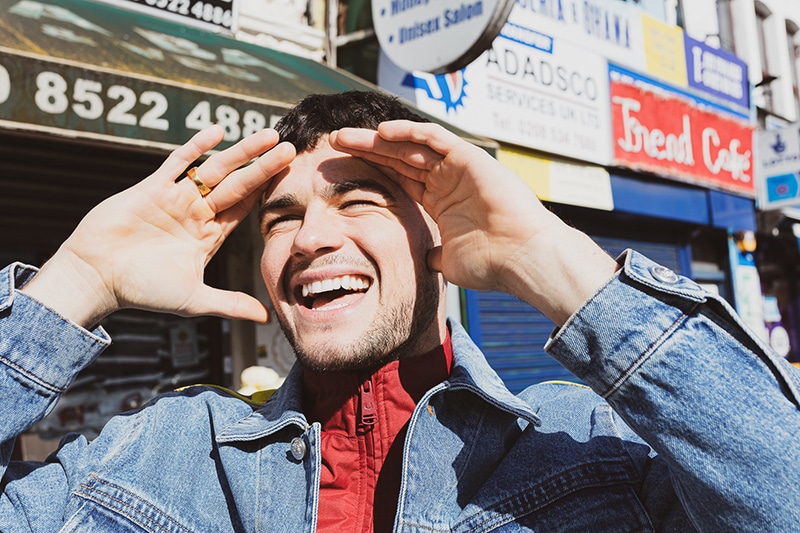 Biggest remorse?
Renting a property that doesn't allow pets. What I'd do for a cat.
What's the wisest lesson you've learned about being in the industry? 
Haemorrhoid cream gets rid of eye bags. Thank me later.
Any advice to give the young wave of aspiring people, wanting to venture into your world?
There's only one you and you're fucking fabulous.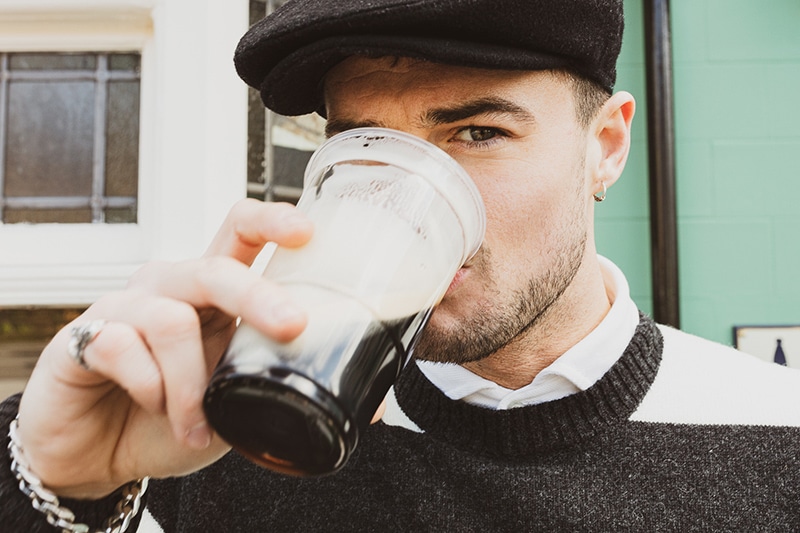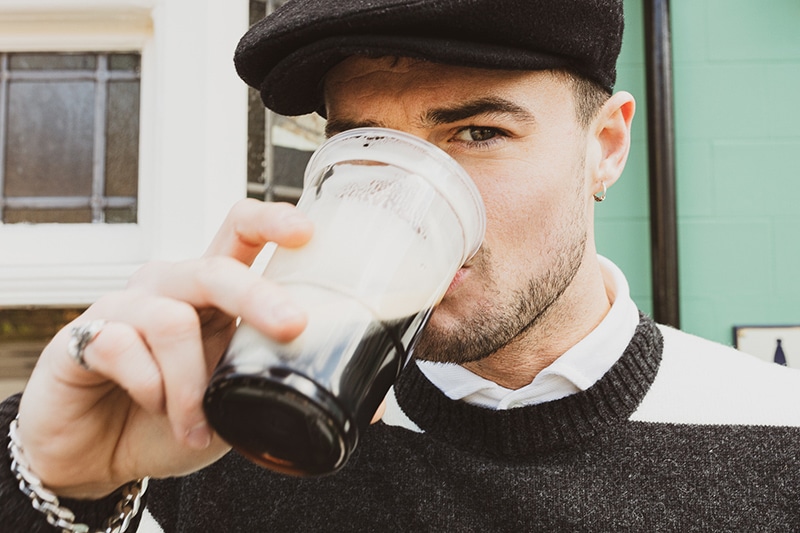 Photography: Alessio Matricardi @alessio_matricardi
Styling: Olliver Sharp @olliversharp
Talent: Christian Arno @christian_arno at @selectmodellondon
Brands: Temporary Collective, Acne Studios via matchesfashion.com, Christian Louboutin, Sergio Tacchini, Nike, Calvin Klein via urbanoutfitters.com, Rick Owens x Champion via brownsfashion.com, Nike x Gyakusou, Off White via matchesfashion.com, Fred Perry, Alighieri, Lock and Co, Versace via matchesfashion.com.