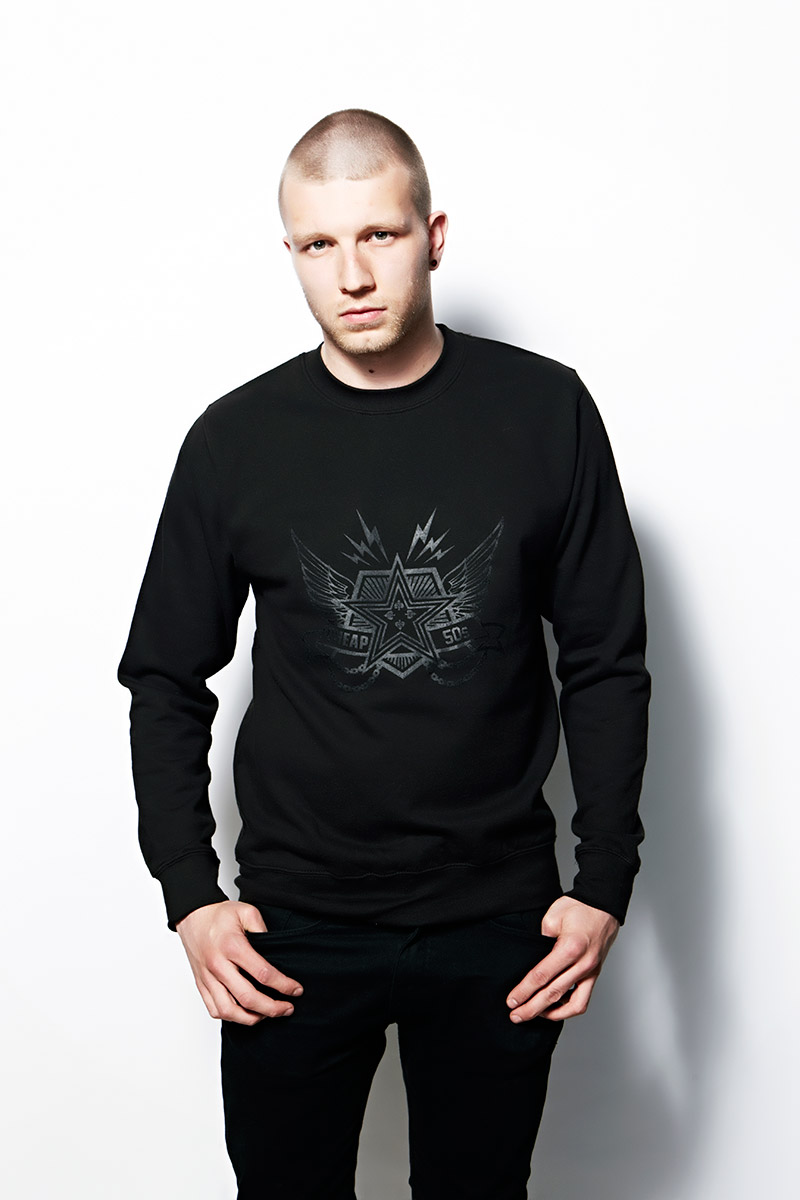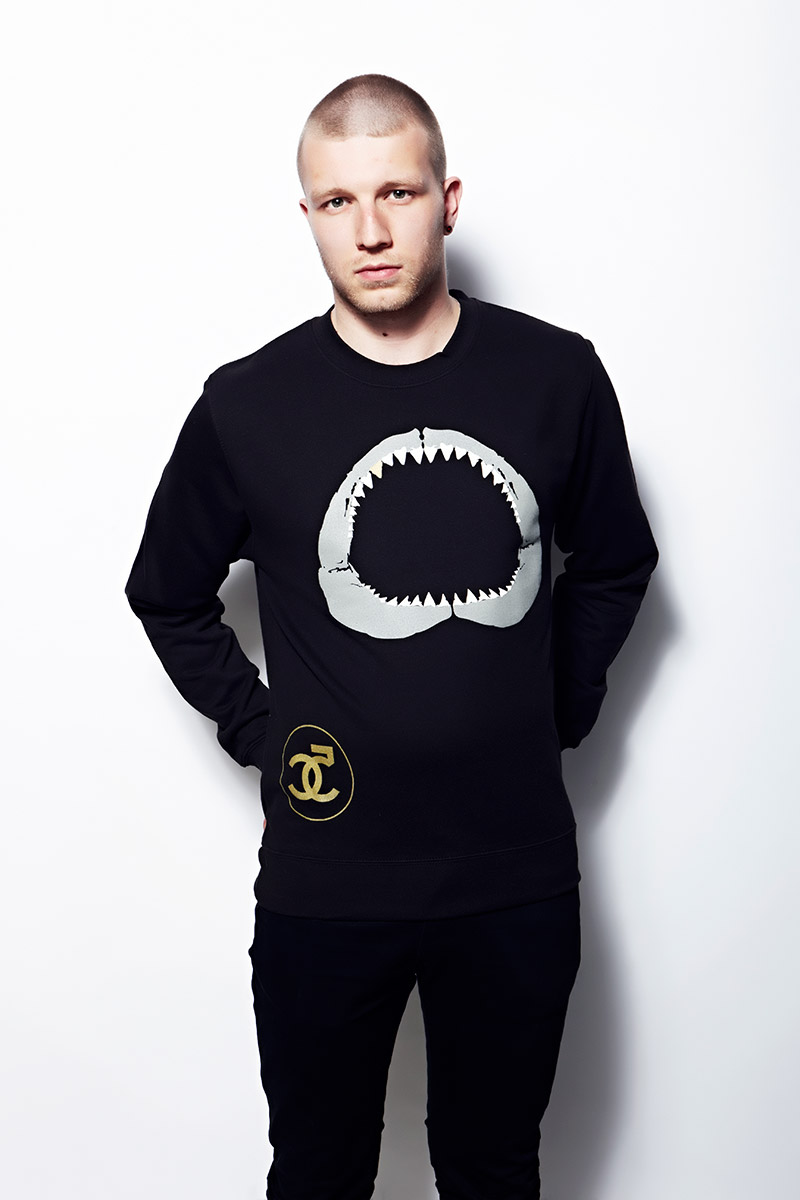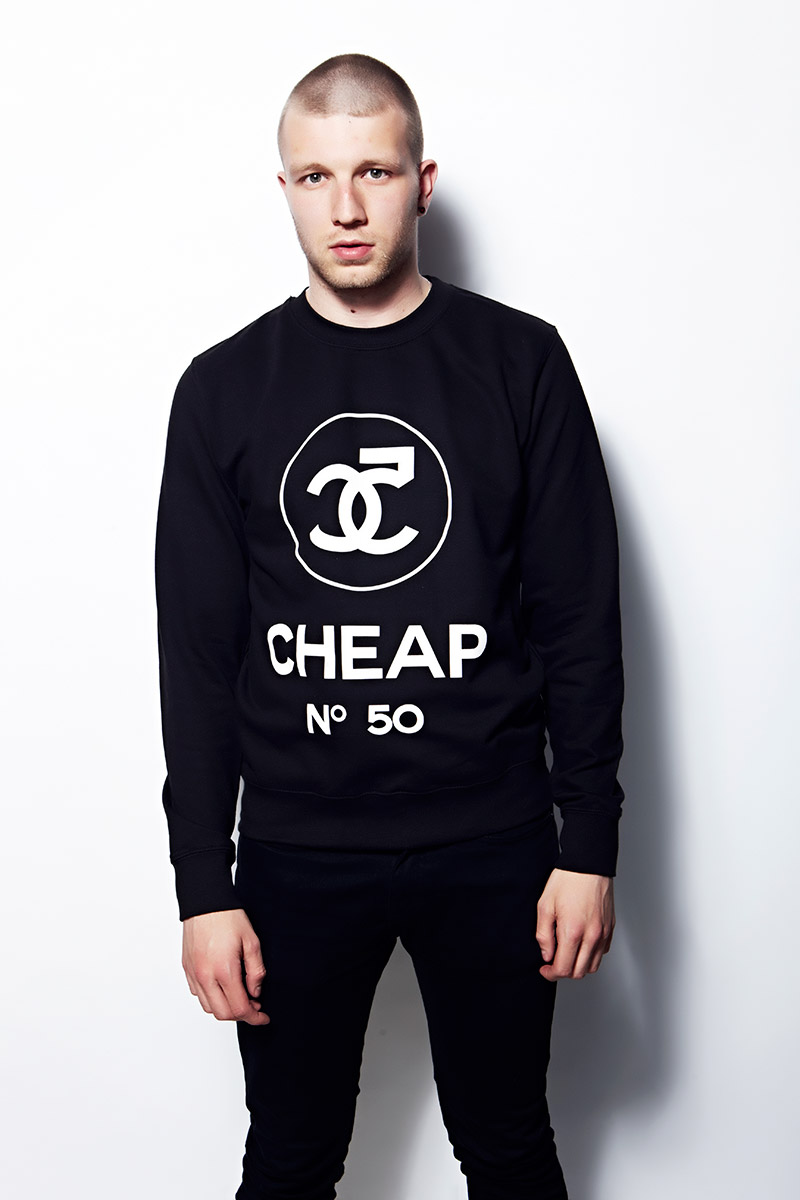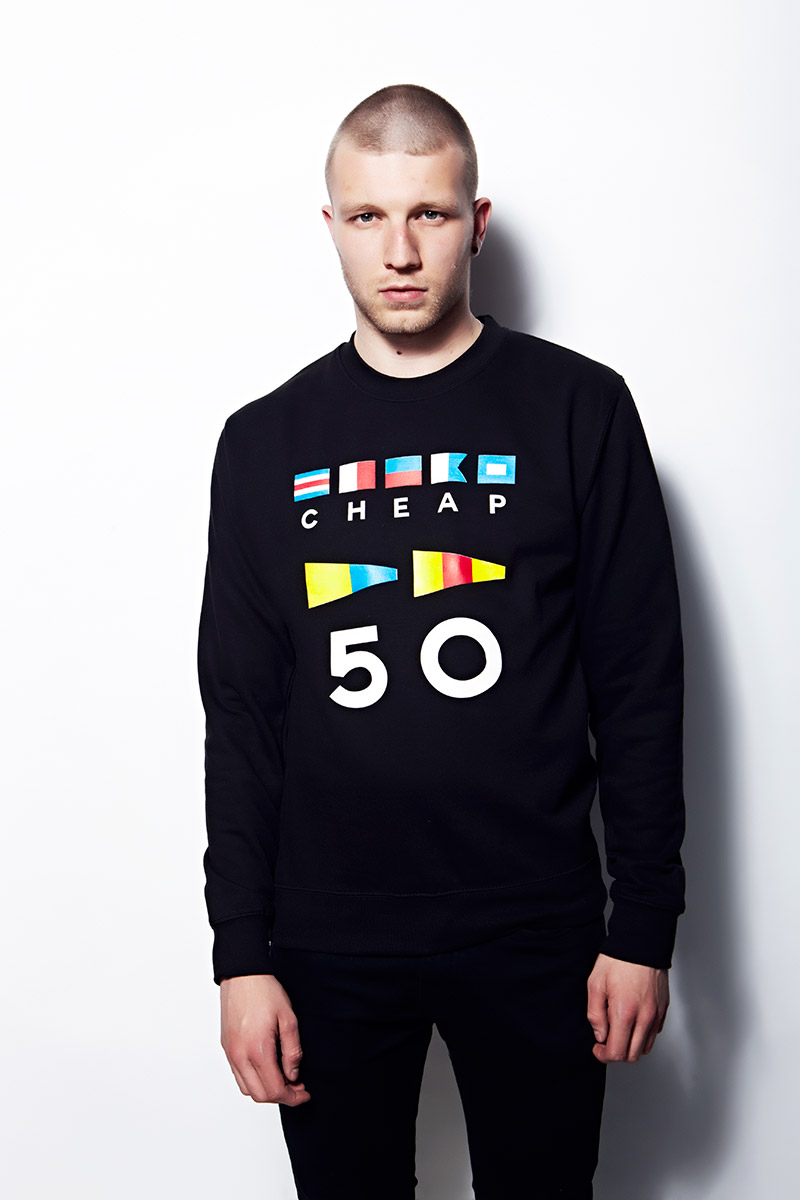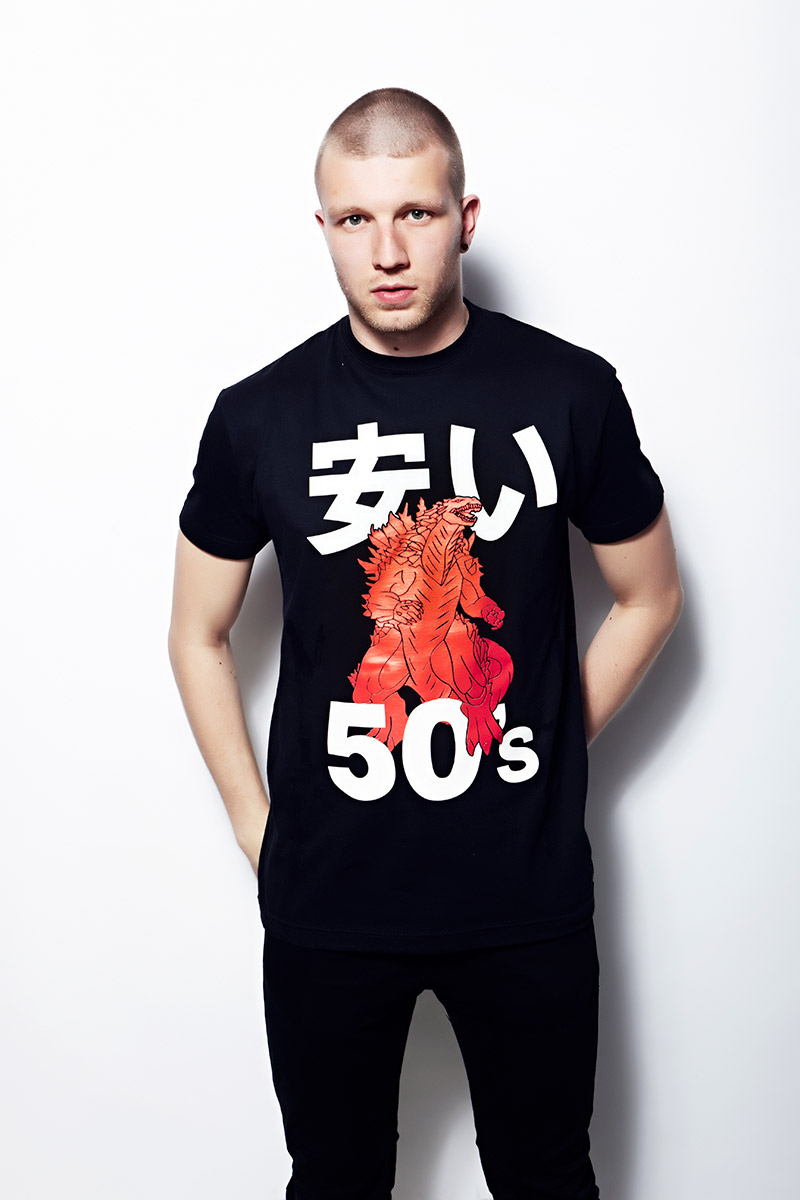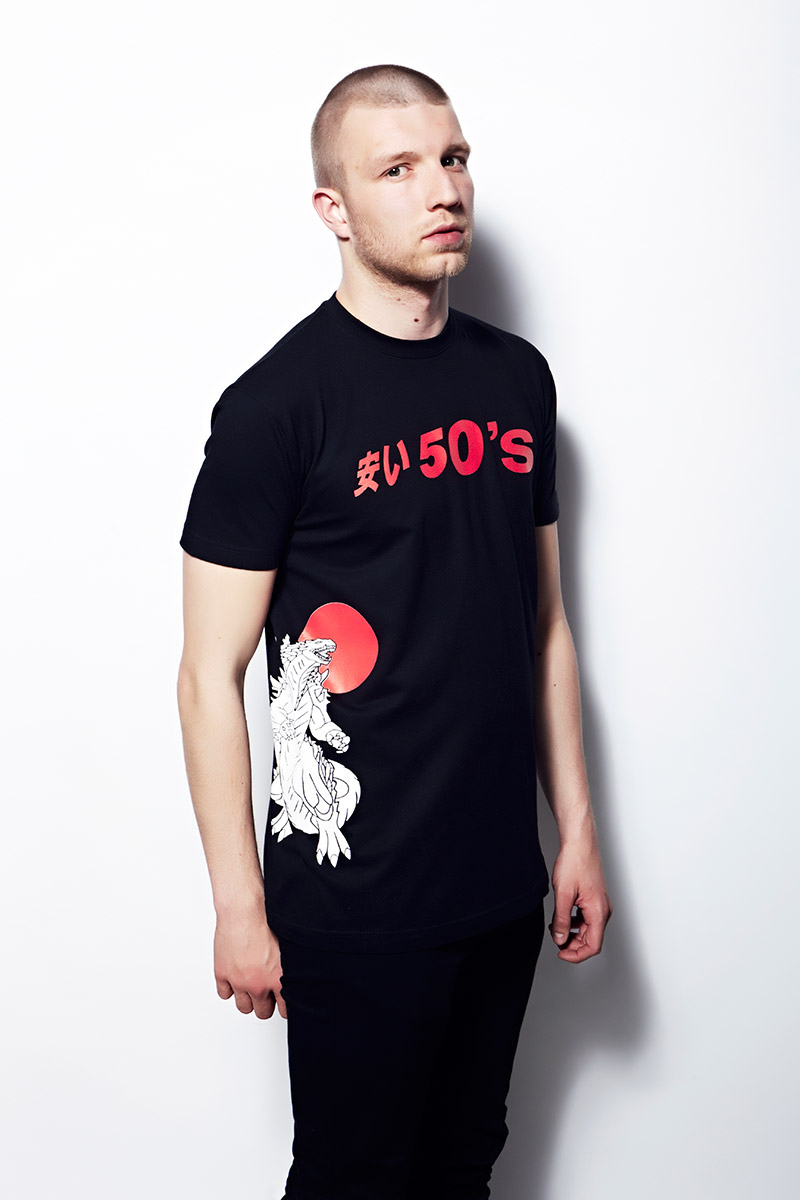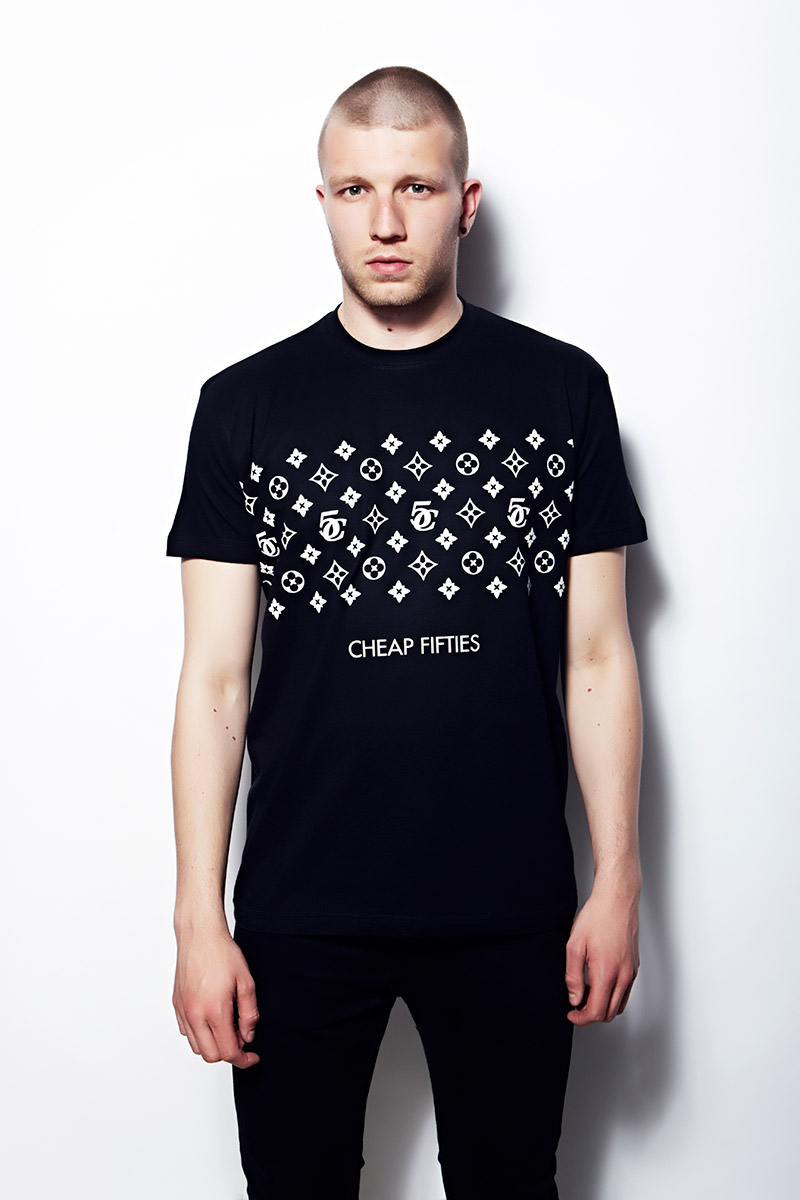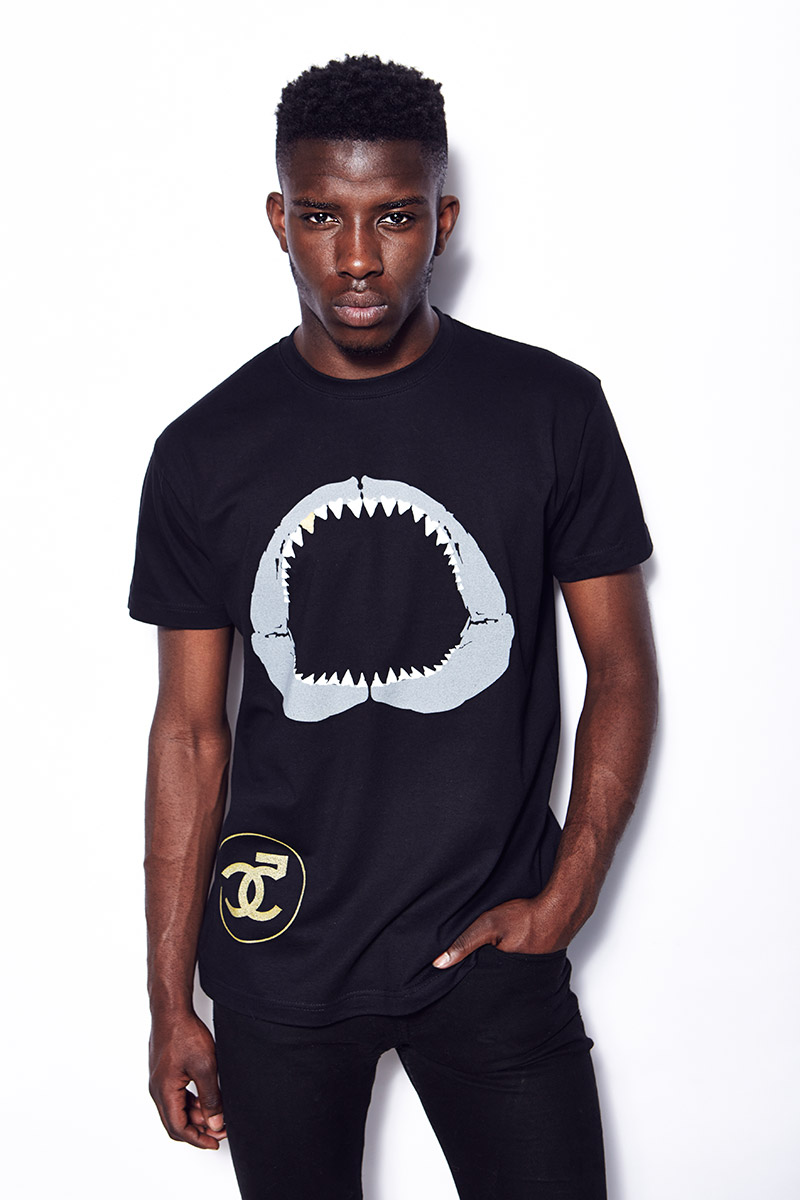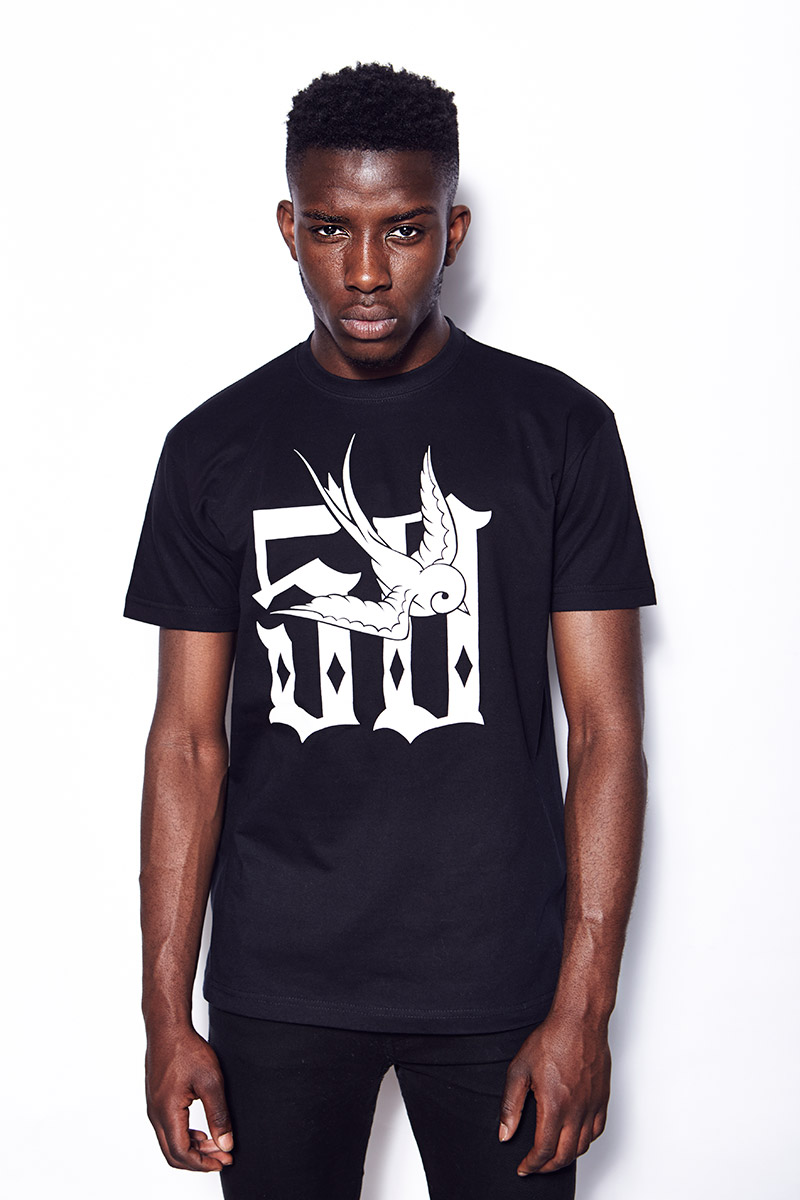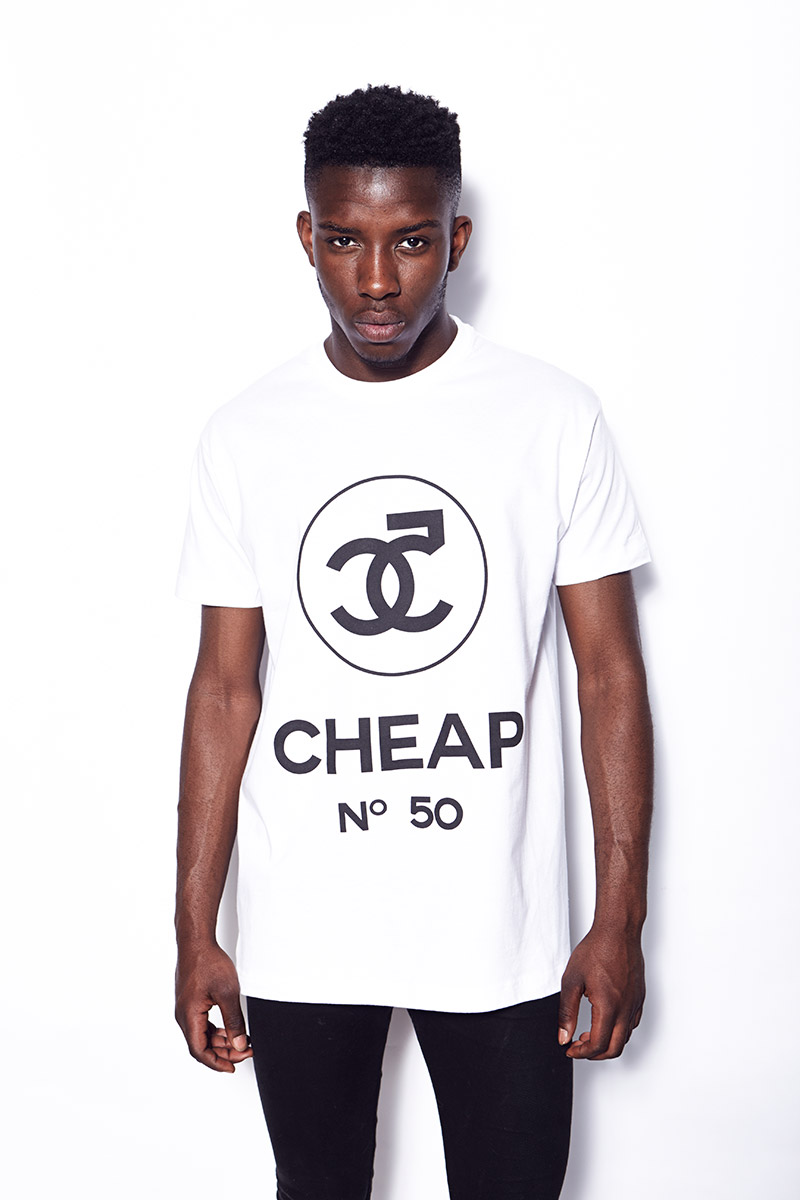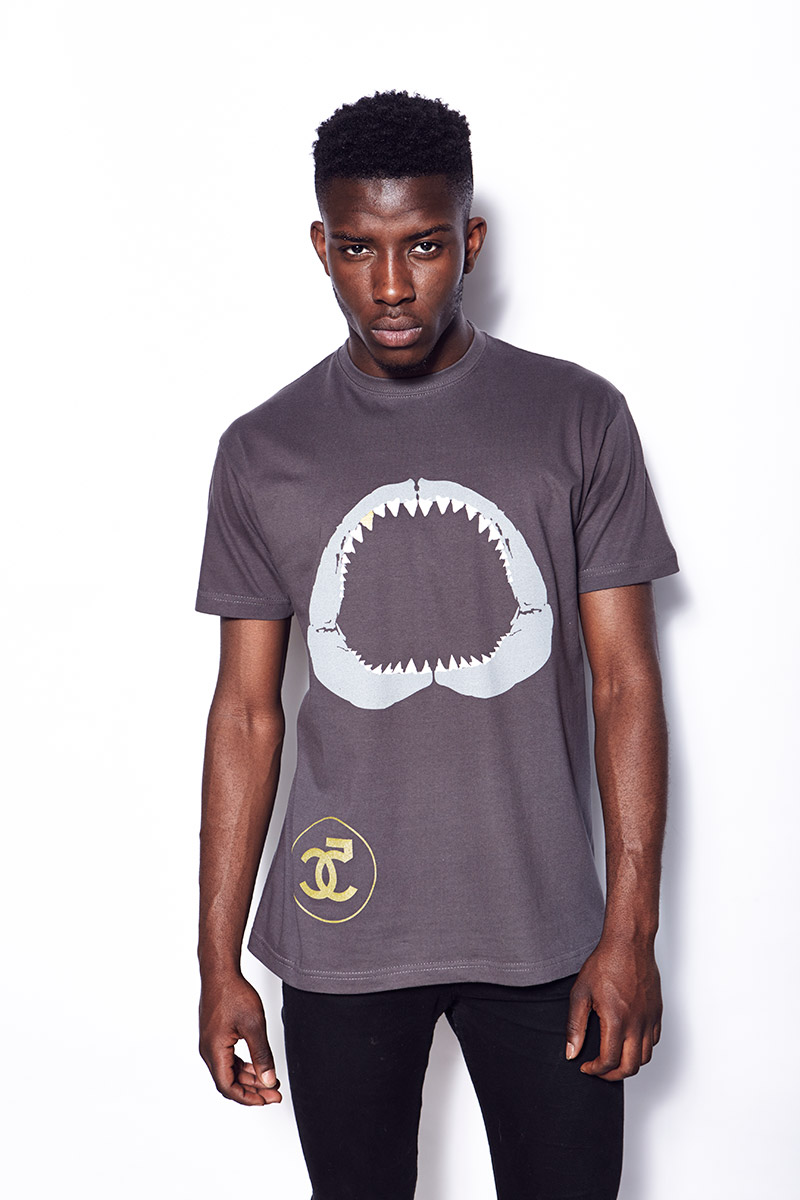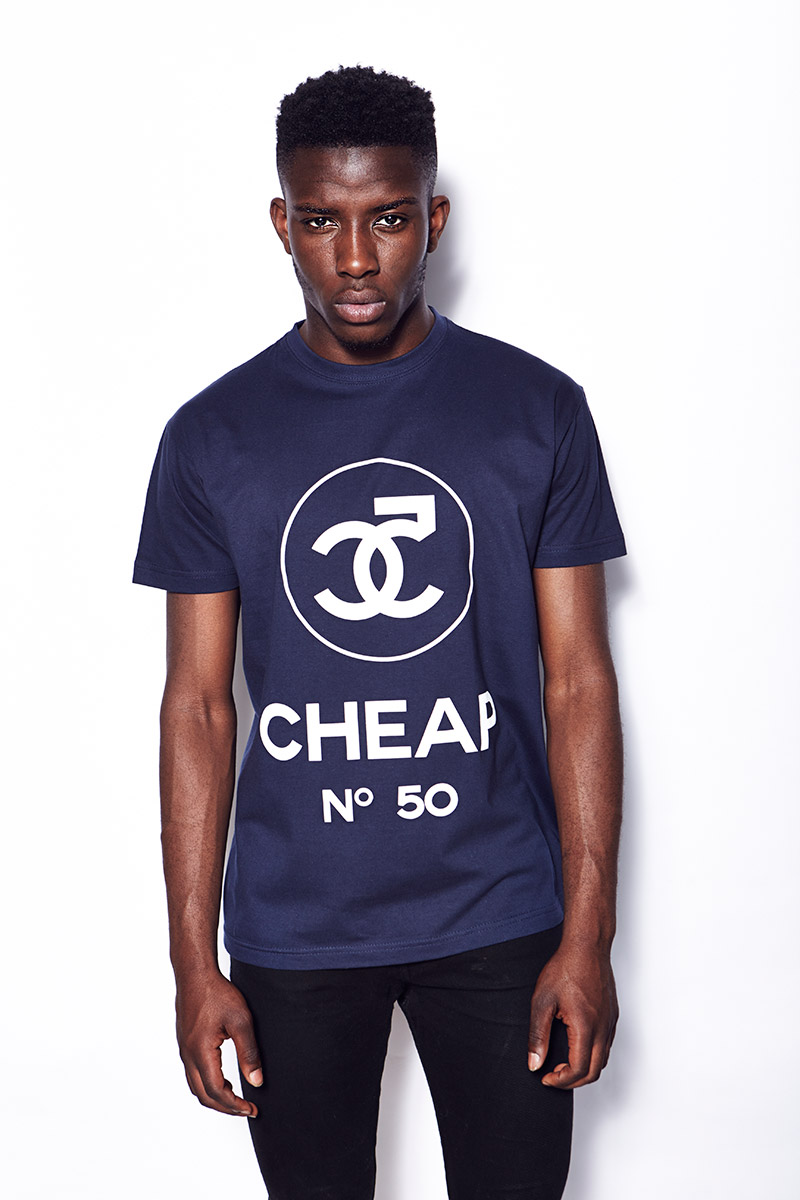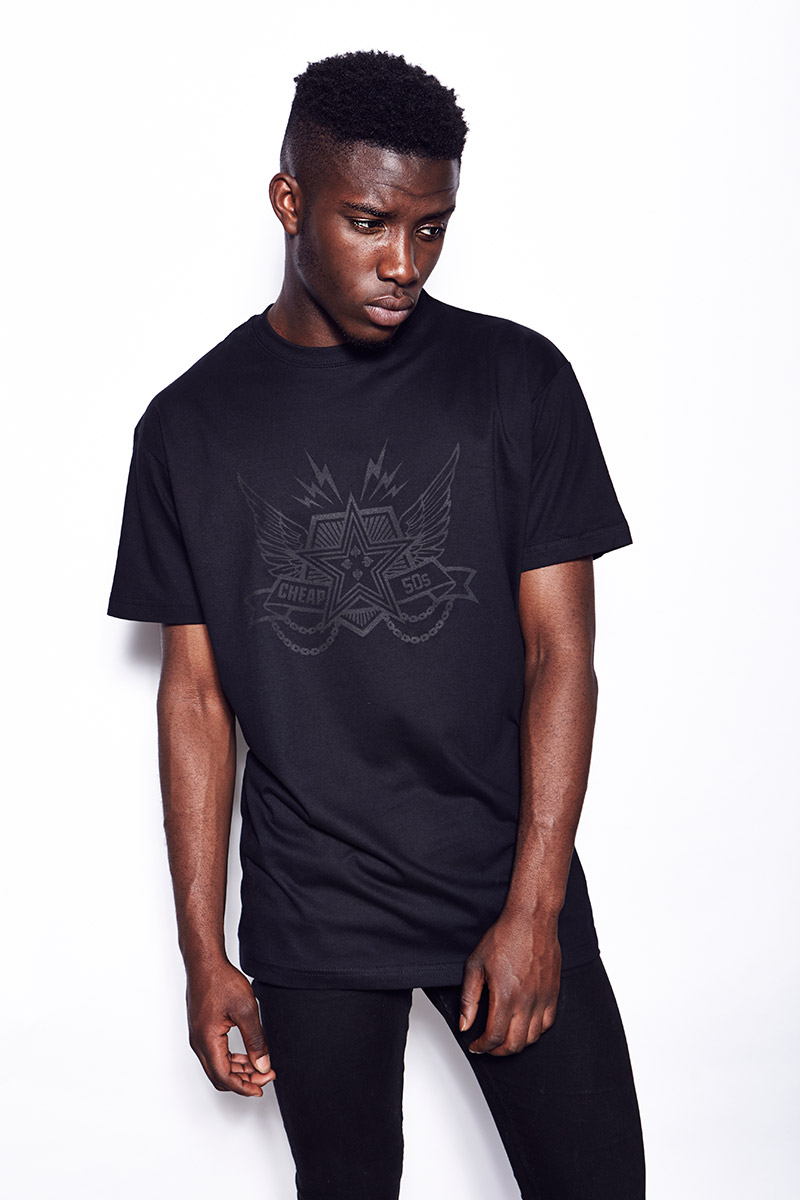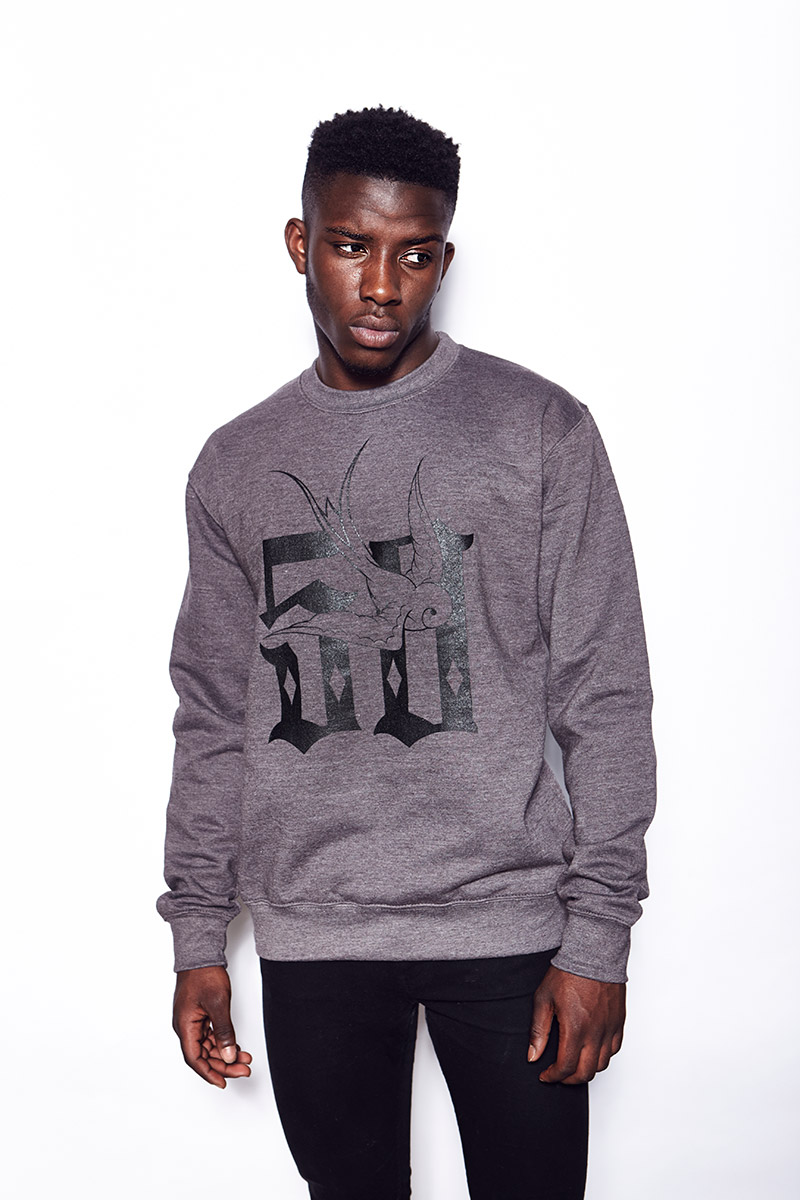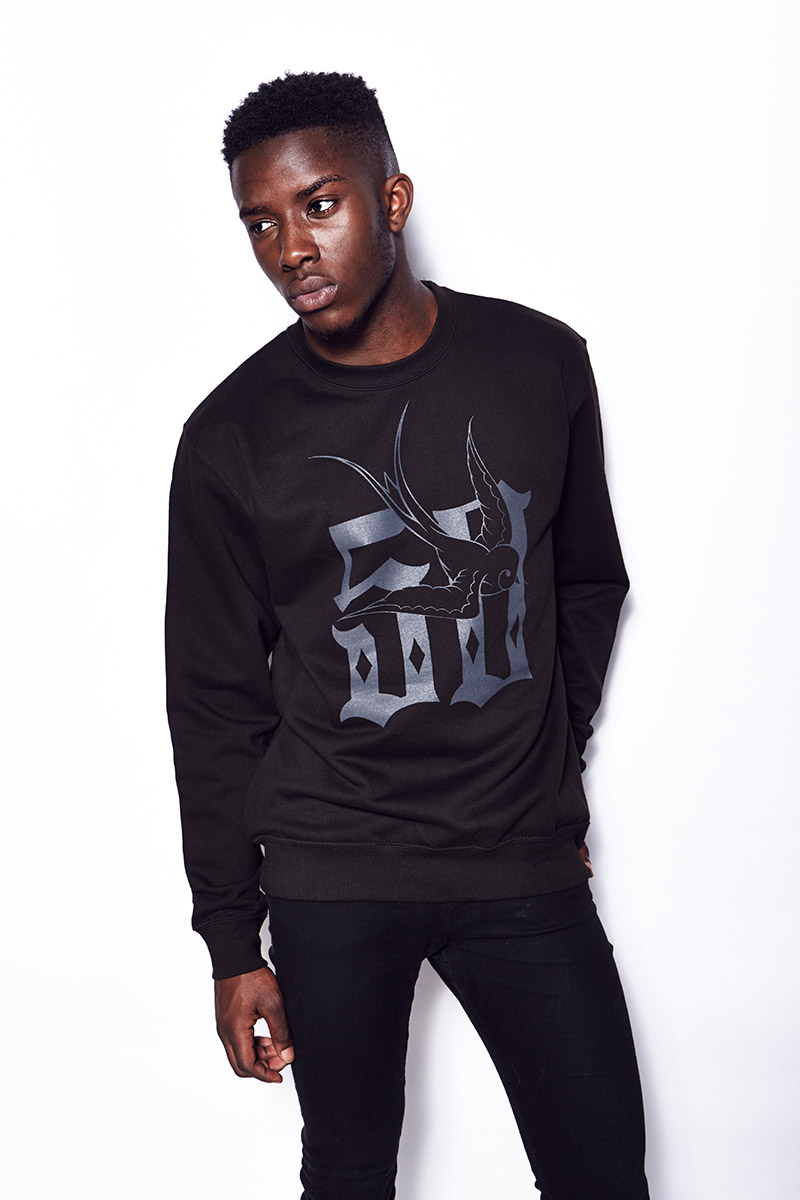 London based, urban fashion label Cheap50's stamps their postmodern interpretation onto street apparel. Barry Samms, designer and #Rurban enthusiast behind Cheap 50's, attempts to overrun the laggarding and ego-street wear industry, with graphic etched T-shirts and sweater staples.
Made with 100% ringspun combed cotton, twin needle stitching, taped back neck, tubed for extra comfort, the brand focuses on durability as well as style. Ringspun combed cotton, creates both a softer to hand and hardwearing cotton –fast-fashion basics be gone. Colour palettes sit between your monochrome hues – black, white and grey with a colour pop of red.
The No.50 line plays a parody to luxury brands i.e. Chanel, and uses #brandalism to develop the humorously imitated print designs. They're simple, minimal, and clean to the point, as if the T had a dry sense of humour.
Above all, Cheap 50's aims to reclaim true, traditional streetwear as a genre of contemporary apparel that speaks to a spectrum of subcultures all united between the best of both worlds – #Rurban.