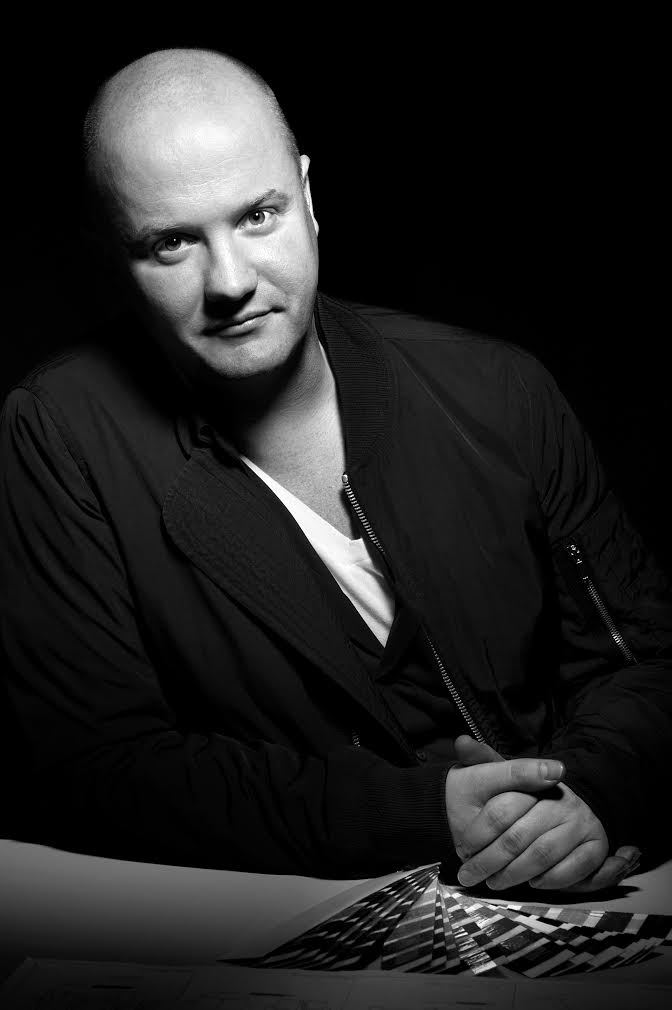 Creative director of Diesel Black Gold
"That's a ordinary revolution!", we thought when we've seen the Diesel Black Gold SS17. We met his creator Andreas Melbostad at Diesel Head Quarter in Milan the last friday. We've talked about his life, his work, his passions. We've talked about the new collection. It's a collection that we can define "free". It's free from the trends, from the stereotypes, from the stretchs. It's passion for fashion. And you can see some key looks between some questions below:
According to you, Andrea, what is fashion today?
Fashion is a lifestyle, I think it's really something special.
What does denim represent in the modern market?
Denim is our foundation, obviously. It is the birthplace of the collections. We try to bring it beyond the casual streetwear and expression even if we have a lot of casual. In the products we try to give it another kind of ability, express another use of it. it also defines the person that we are addressing to.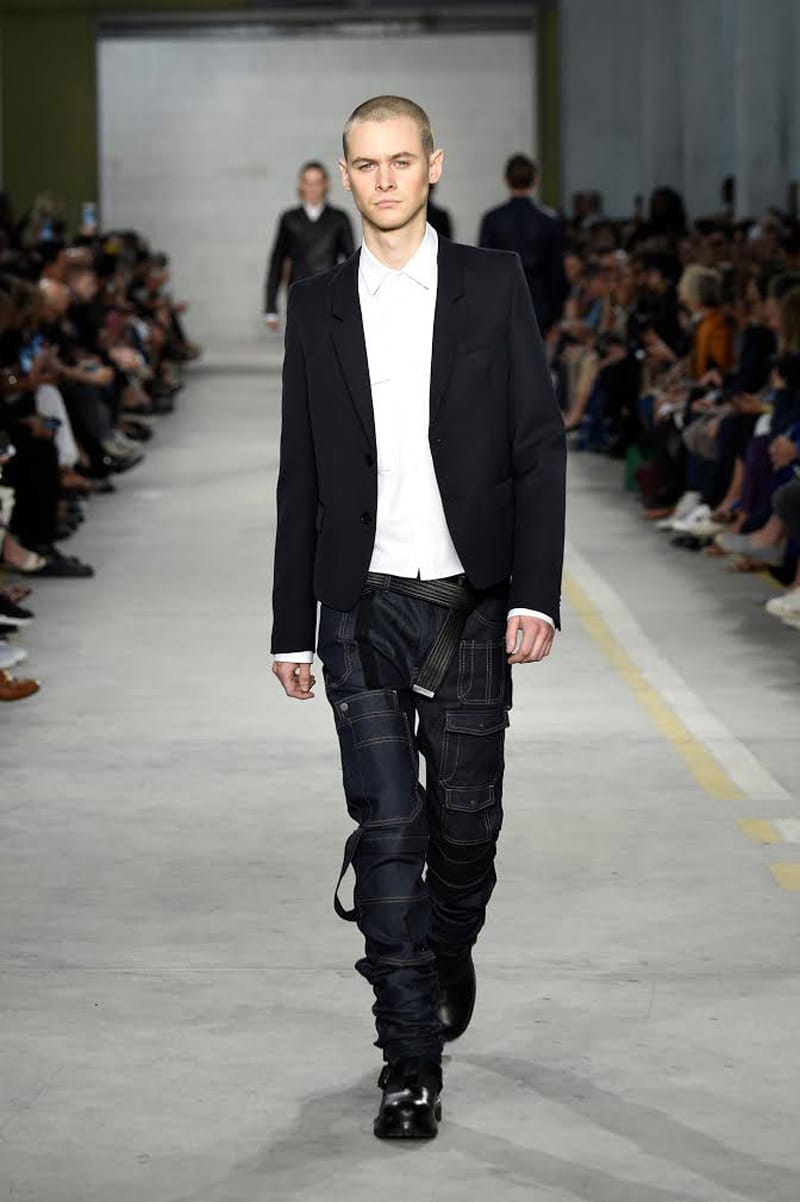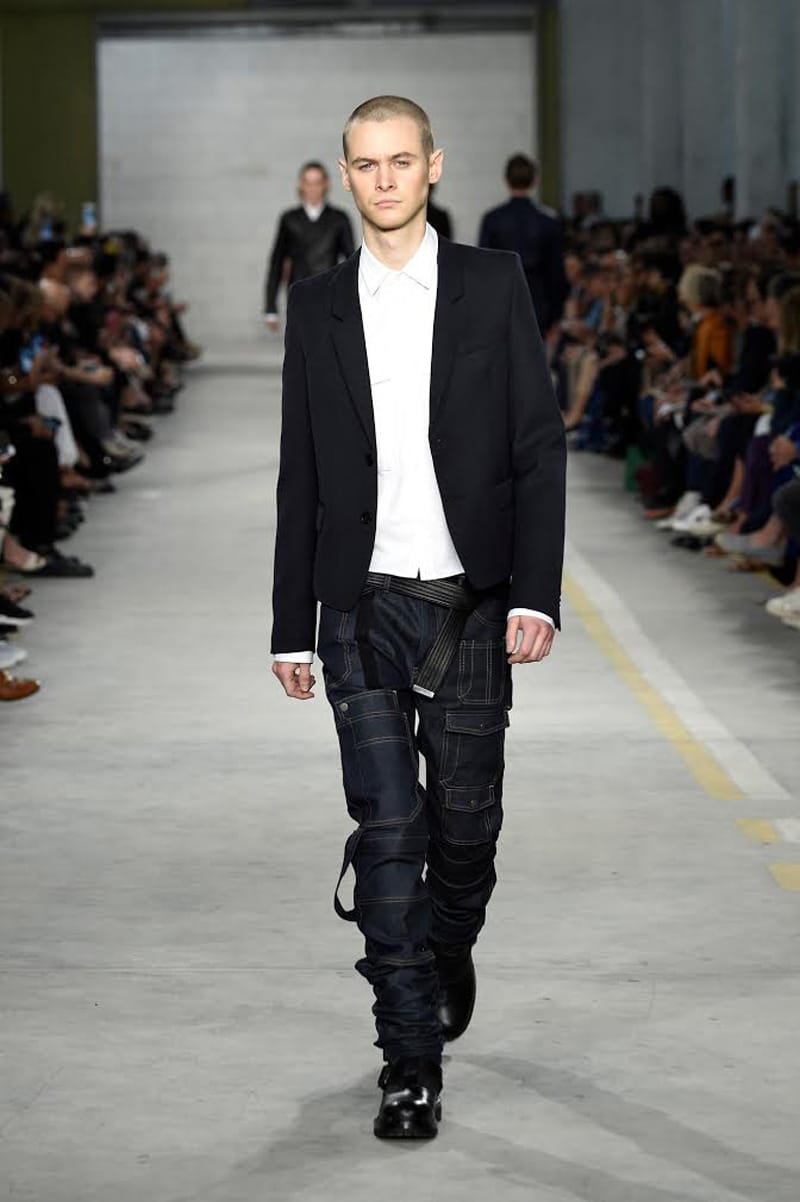 How do you succeed in combining the high fashion and denim concepts in working with casual items and fabrics?
When we put the collection together, the denim brings a high level of reality and utility to the outfit. We like playing by putting different worlds together. As for the general approach to the collection, I like anything that is iconic, that anyone has emotions or connections to. To create a look we think about the way we can use it in our world, how we can combine pieces to create something new but that still has the same emotion. It's really playing with elements that we all are in love with in our life.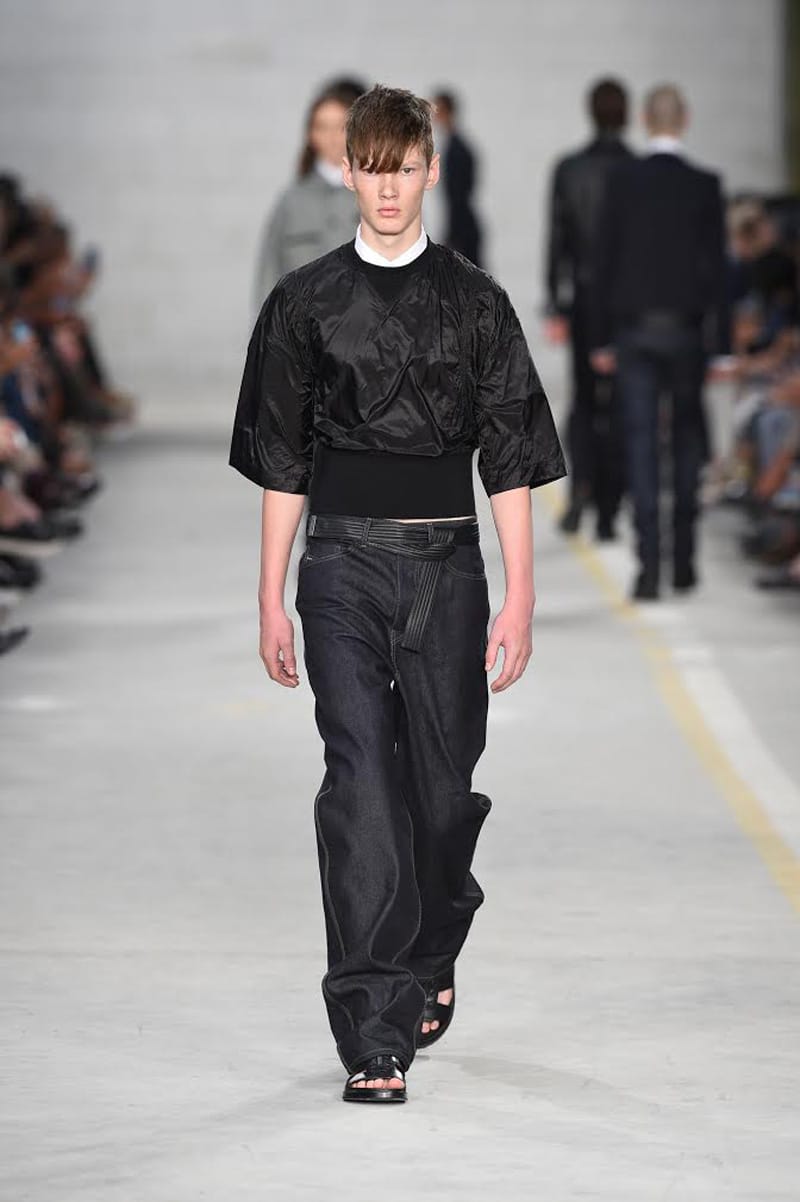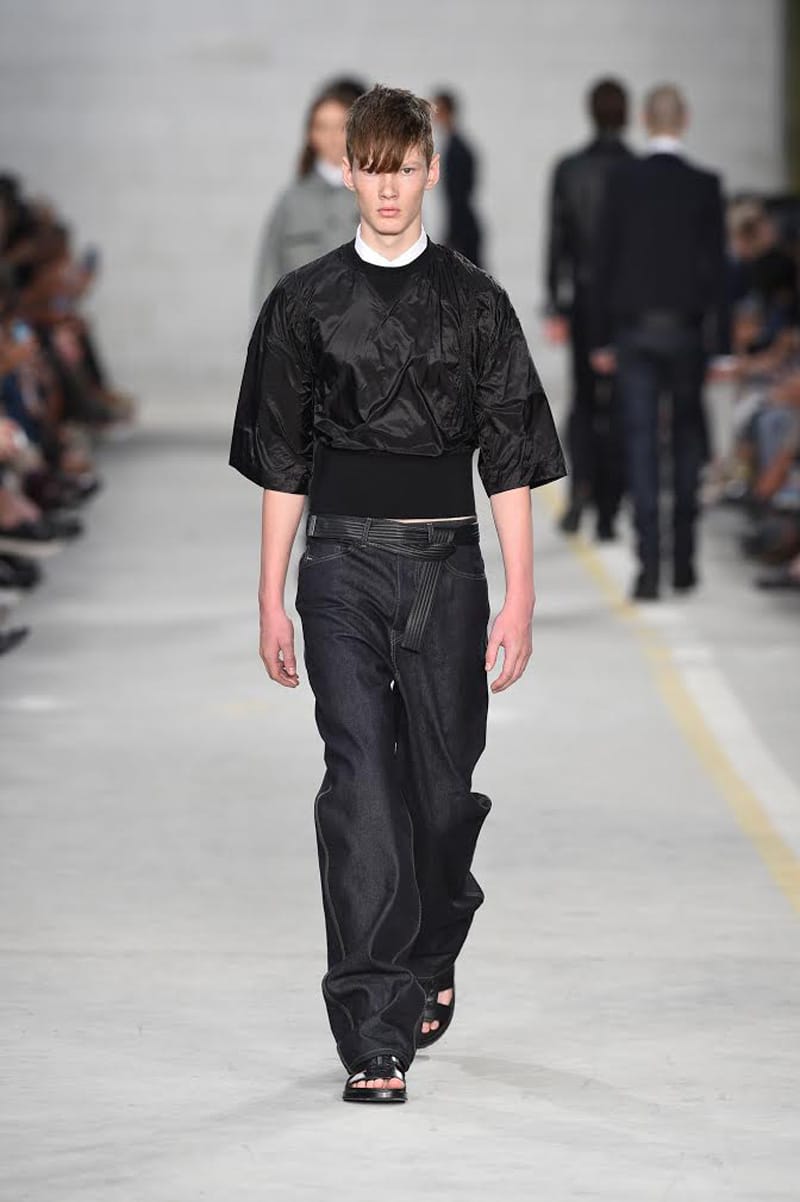 For you is fashion more a business or creativity?
For me it is very much both and I think to be commercially successful you need to have the right creativity, you need to have something to say. I think this is very important, especially with this kind of products. I really like to bring design creativity into the product to offer the consumer something that gives some excitement in their life.
Let's speak about Diesel and Diesel Black Gold. What about the evolution?
grows over the Diesel heritage to create different products for different consumers. Diesel Black Gold is very much inspired and influenced by what Diesel built as a brand. The products are quite different in the attitude: ours is less about denim casualty and we are much more modernist, cleaner with it, we work more with the boy and we study the product in a different way, so it's a different appeal but some of the core attitude is the same.
You are a North European designer but with a personal heritage in jeans brands such as Donna Karen and Calvin Klein. How do you combine your soul as a designer with the brand heritage?
Probably it's very much intuition; when I first met Renzo he inspired me as a person, the project inspired me because it has a very nice voice for today, it is something new and interesting that can really speak to the consumer of today in a very modern and fresh way. So all that is natural easy inspiration. Then there was a two years process in which we worked together studying a product, having a dialogue with the consumer and a dialogue with the audience in the press to define the right voice, the right product, the right way to create the product and the right collaboration.
So it's partly just following your heart , your instinct and partly a process of studying in the collaboration.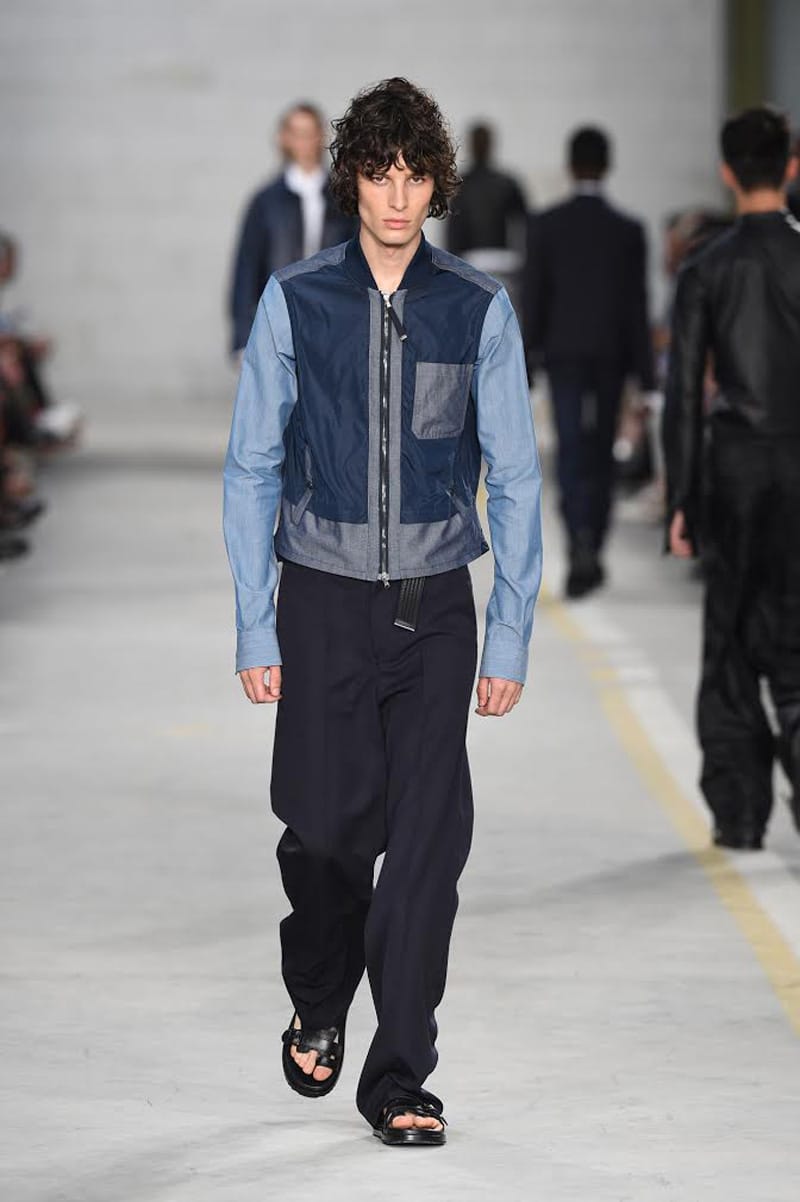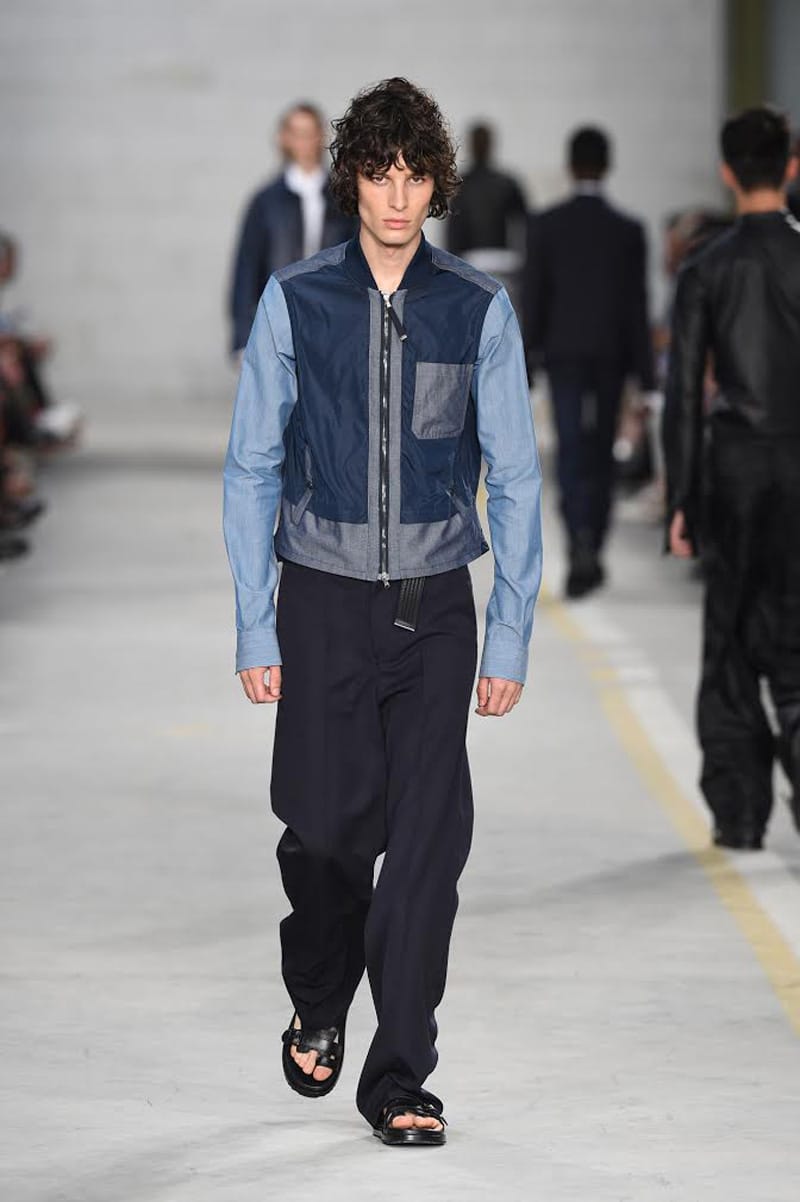 Who's you ideal customer today?
He could be so many people, I think of this consumer in a very international and global way. Probably he's someone who lives in a suburban reality and I think he's a personality with a need to express themselves and have self-expression. They enjoy design, products and are careful about them but they are also precious and quite free in their life.
In which way can a brand gain success in the modern market?
It should have a focused voice, a unique point of view and create a wide range of products, a really comprehensive collection to support the client. It's very much part of the game. Reality is also part of the process: it's important to create real products for real people with a real life.
What's your opinion about the new trend to unify men and women collections?
I think there are a lot of interesting industries right now, everybody feel and need to look at the system. I think the boundary between women and men in fashion is much more fluent: I see girls with menswear and guys with womenswear. It's even a matter or practicality: you just have to look at what's happening to understand what's the right approach. For the moment we have separated collection but It's like thinking about brothers and sisters that are different but like two parts of the same individuality and personality.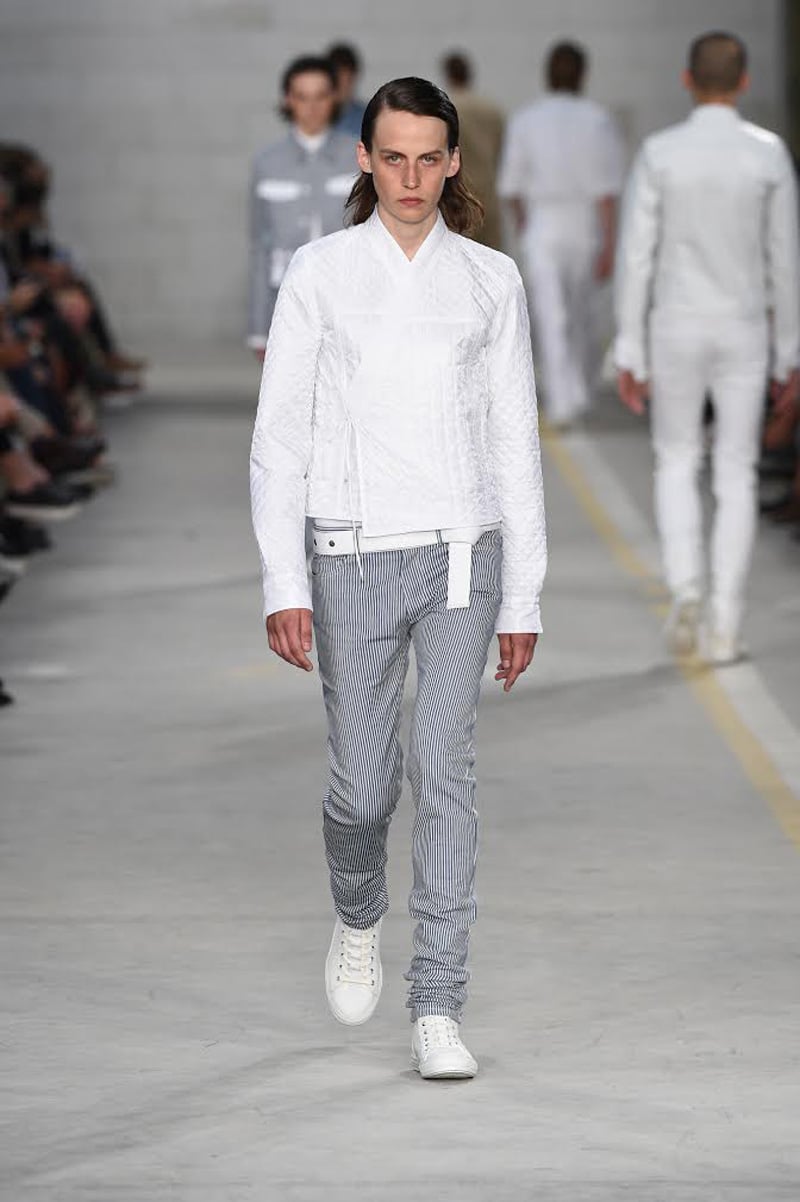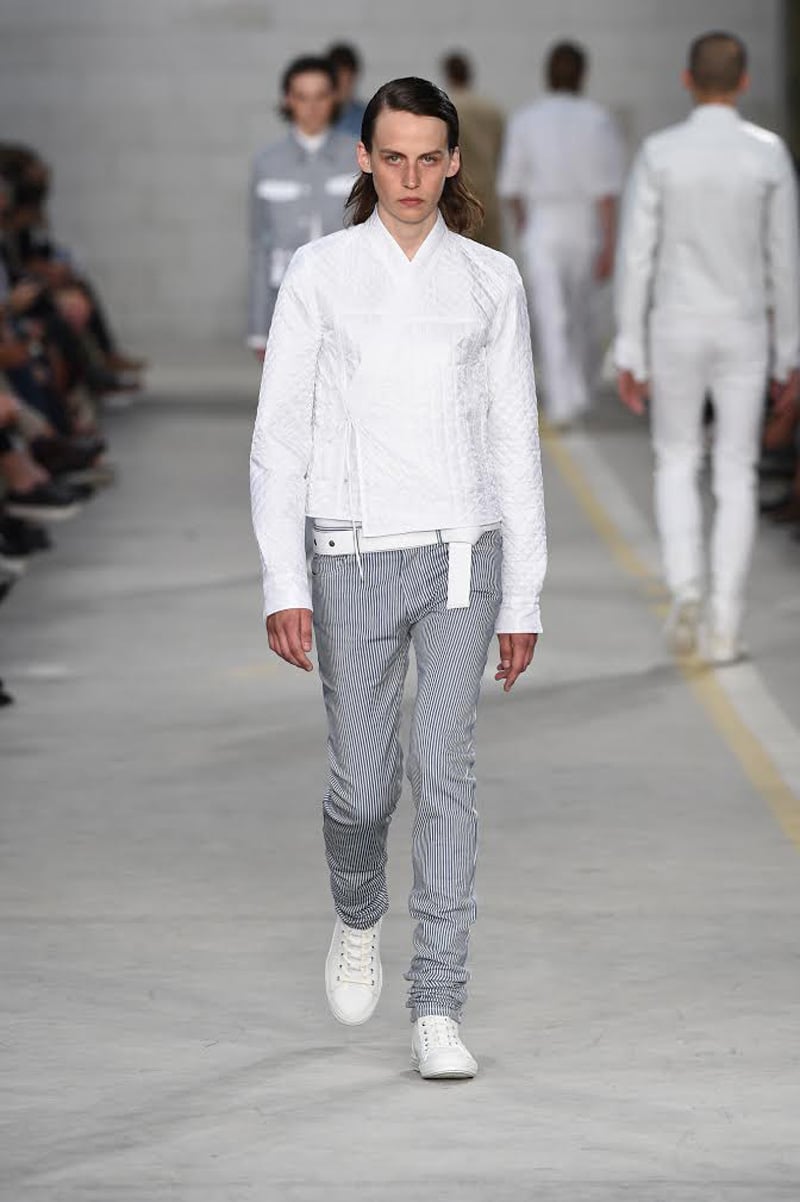 What about the new spring/summer collection?
For Diesel Black Gold new romance, Andreas Melbostad got inspired by an exhibition of the 50s whose pictures were collected in the book Small Trades. They are pictures of different work uniforms that people wore in London, Paris and New York, so you have the butcher, the factory worker, the carpenter, the waiter. I like this kind of utility and industrial aspect that is very close to my heart because the idea in the collection is very original and denim as well. It's about to make a modern and real world, no costumes. As for the men's collection, it is less complicated in the outfit, a little bit simpler in the way we put pieces together and we reworked on the proportion: there has been a more studied and focused way in presenting the collection.
Which is the most representative item in the collection?
I would say the big boy pants that are a real starting point for the silhouette with their different versions.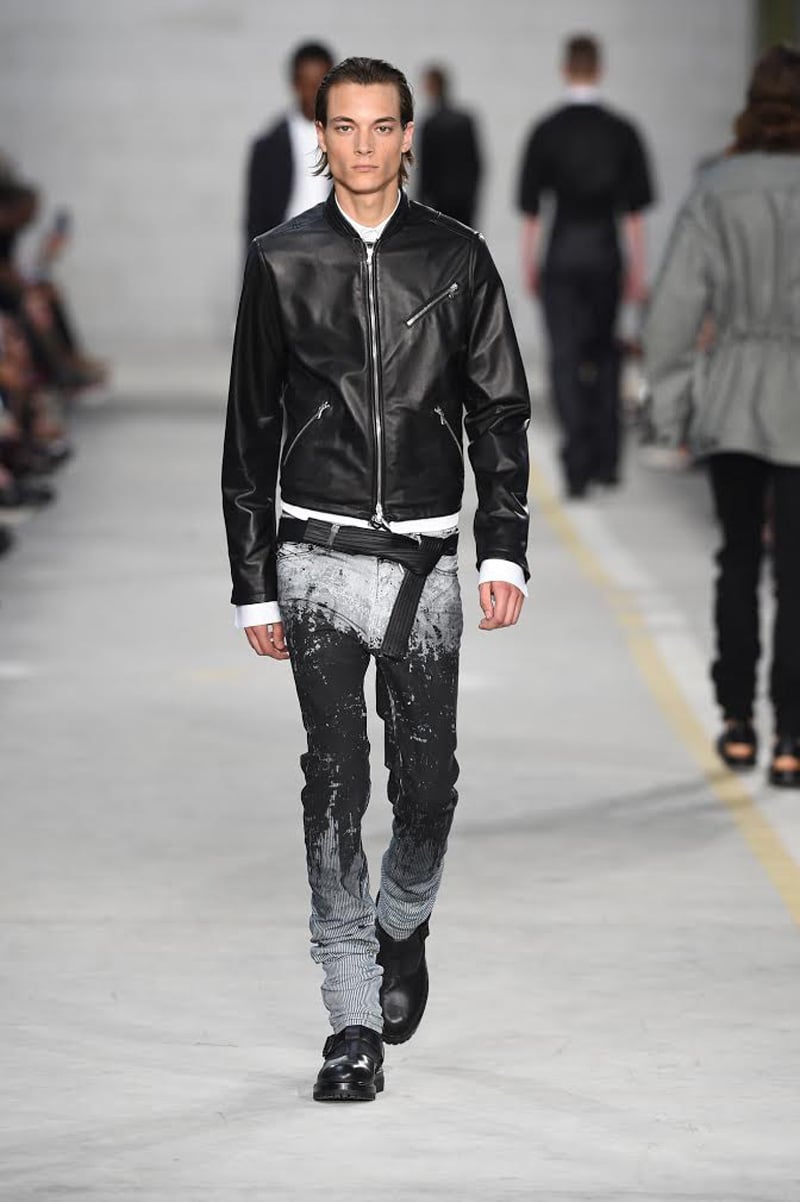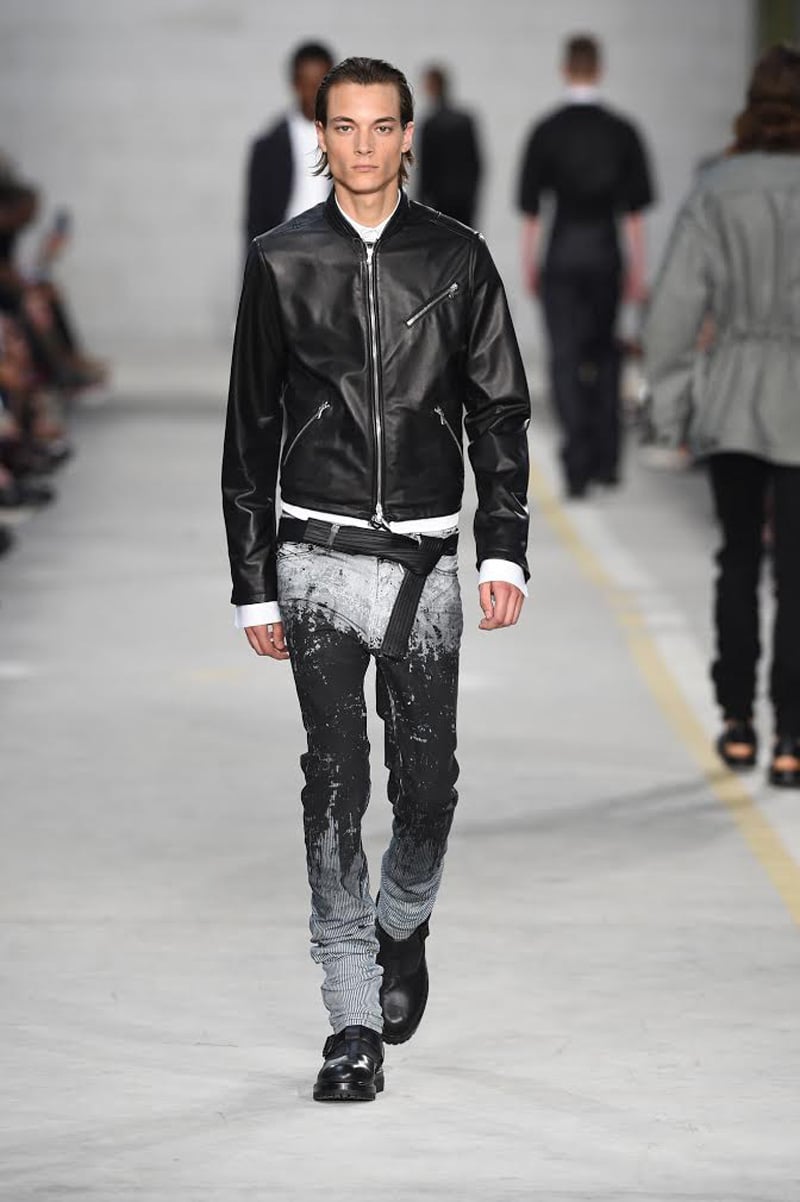 A more personal question… What's the most important thing in your life?
Oh, work is very important in my life. I love my work and I am very passionate about it and I dedicate a lot of time. Family and friends are very important, my house is very important, travelling is very important… There are a lot of things that are important but in this reality I have to say that I am very fortunate to feel very dedicated to my job. It's a luxury to have that.
What is really Fucking Young?
It's an attitude. Your approach to fashion, self-expression, to life.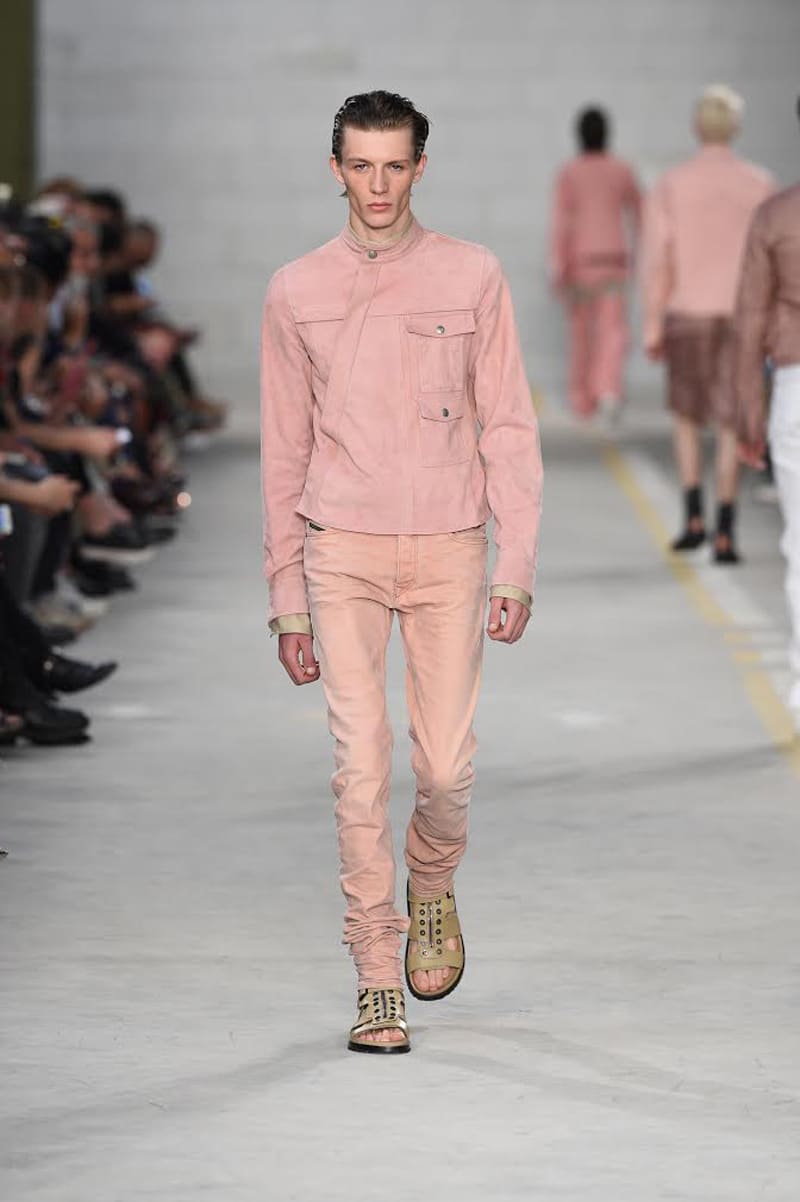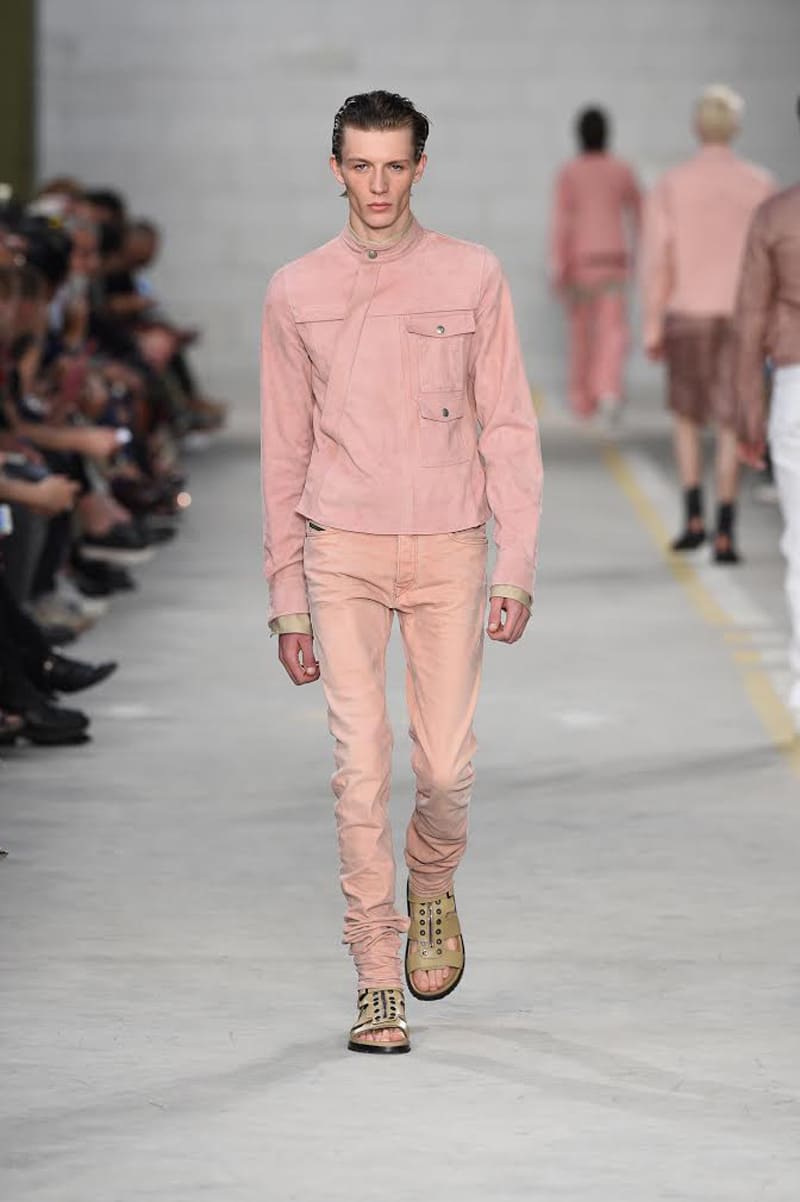 Take a look at the full collection of Diesel Black Gold SS17 HERE!