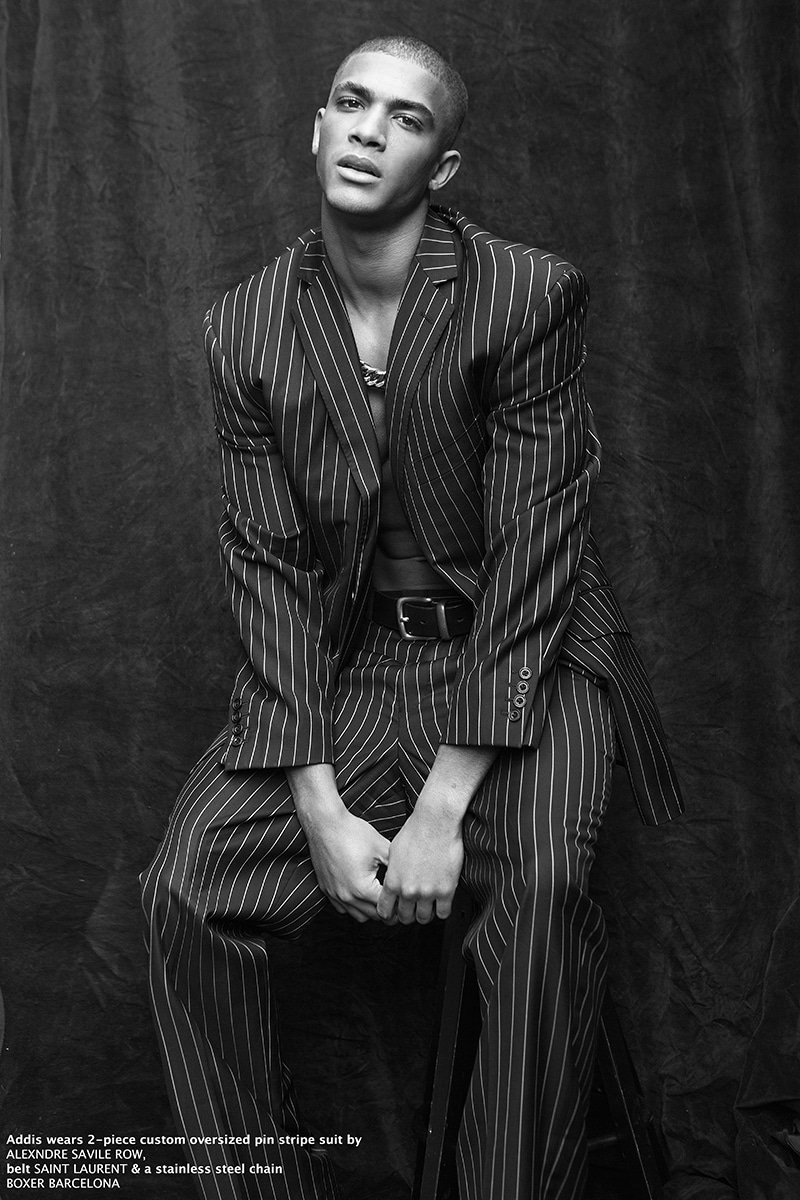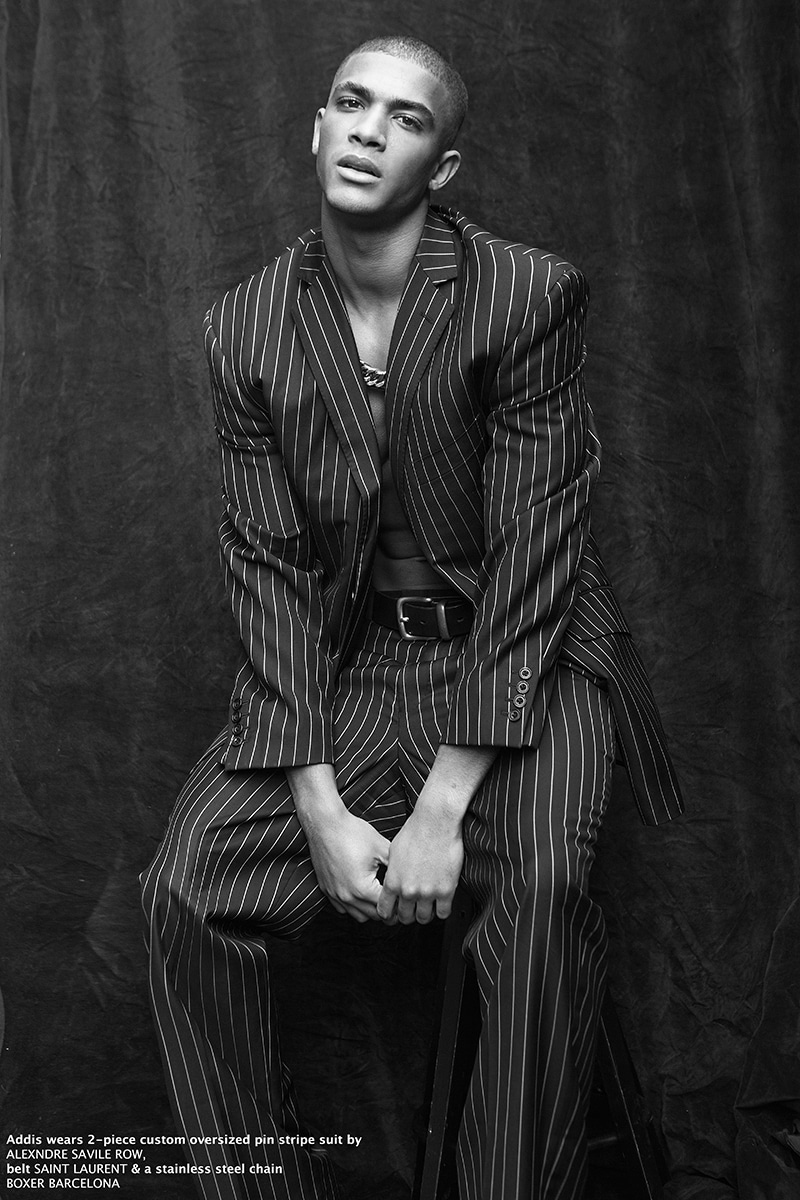 Let's check this in from the outset. Give us a bold, uplifting description of yourself.
Hi Fucking Young! I personally believe I was sent on this earth to make people smile and be nothing but a warm soul to others. If you follow my journey on social media, you'd know I like to take things light-heartedly and never too critically. I've always been brought up to have manners, so being polite is a big deal for me. Plus, I'd like to say I'm quite cheeky.
How has your experience in fashion been?
This is quite funny because I wouldn't even say I'm highly into fashion myself. I love this industry and from my first experience right until the present day, I juggle various things and I'm always open to trying exciting opportunities. In terms of style, though, I'm that type of person who if something looks good, I'll try whacking it on -and it doesn't have to be apparel drawn from major designer houses. -honestly, I shop across brands such as Zara and Topman, adding the odd high-end bits ever now and then.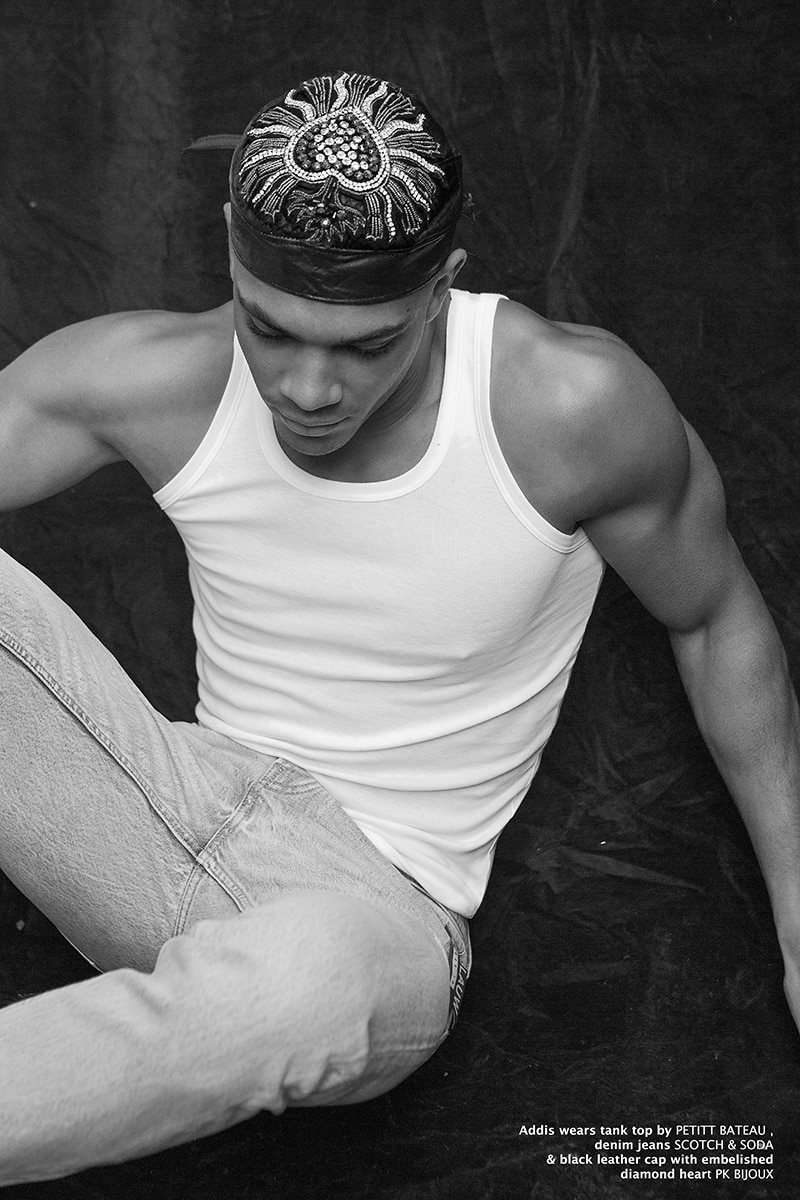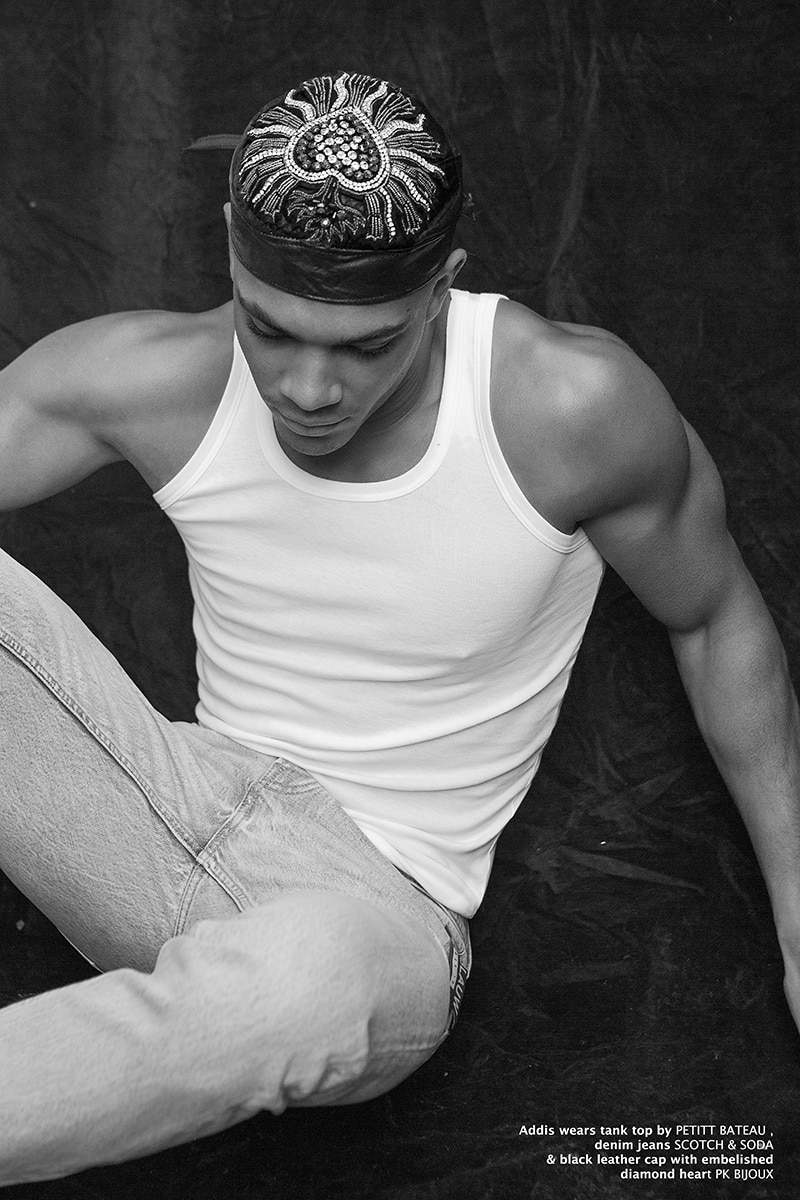 In an age dominated by the commotion for digitalization, what's it like to be repetitively exposed to the public's eye?
The truth is, social media plays such a big role in the fashion industry nowadays. I still remember that day when I went to visit an agency, and they asked how many followers I had on Instagram. I knew from that point onwards, such aspect would have played a massive role in my professional journey. Just like anything, you have to acknowledge the good and the bad, so if you take it lightly it makes all the negative aspects easier to get by.
How do you feel about making leeway for models that have a similar experience to you?
I think it's great! Indeed. I always have models coming up to me, seeking for advice, and asking for guidance and in all honesty, it feels nice to be that person who can help. Because when I first started out, I didn't know who to reach out to and what questions to ask.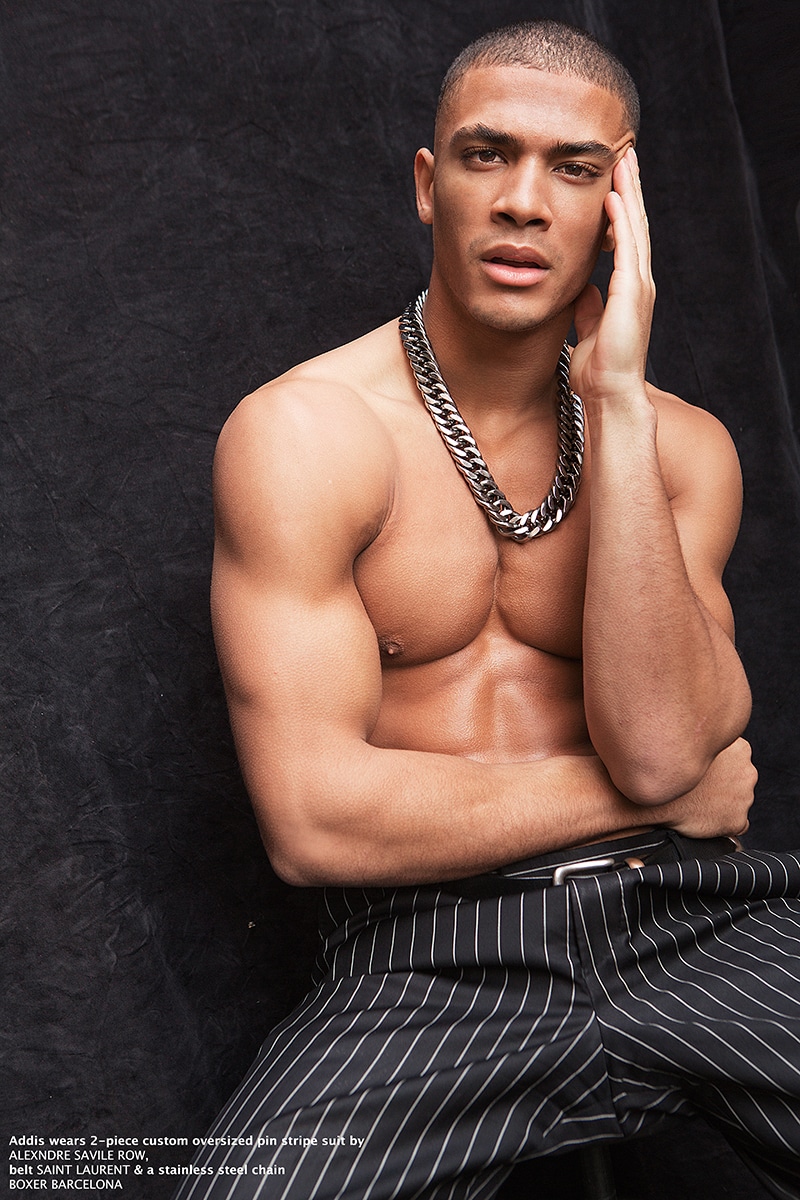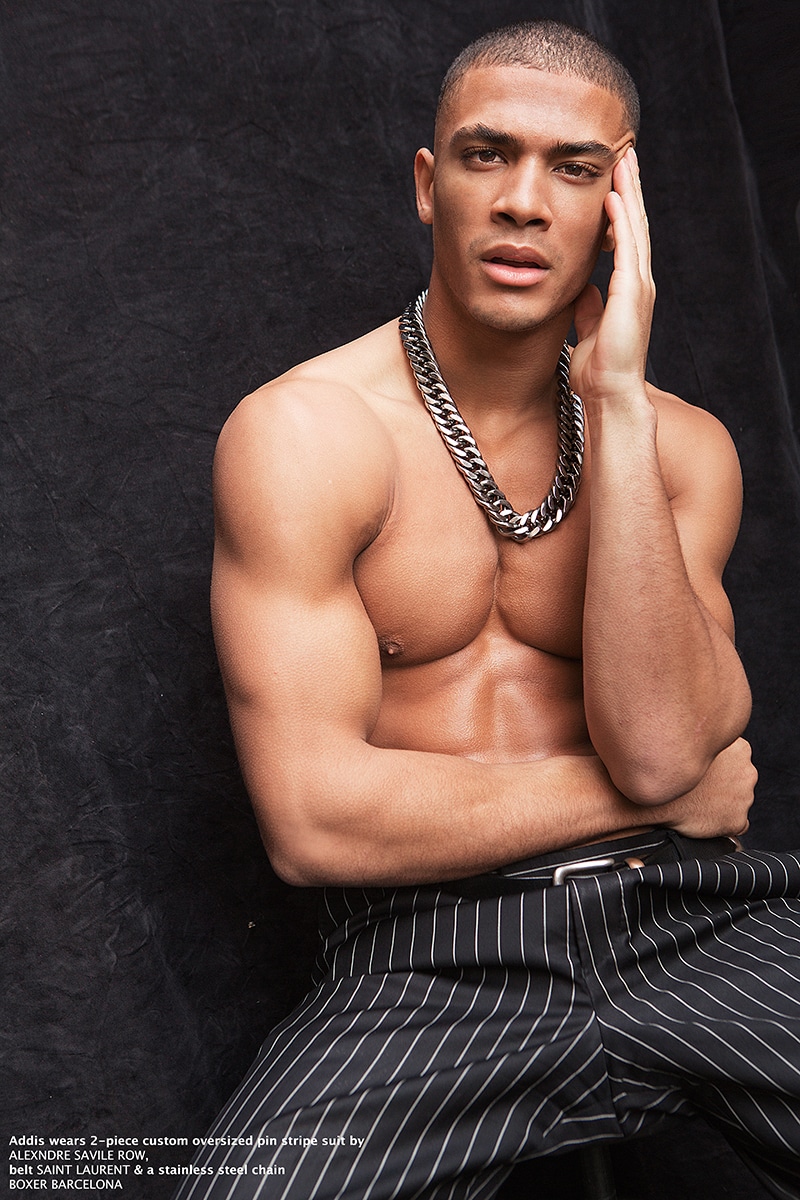 Not knowing much about the industry when you started, did you think you would still be modeling to date?
This is a tricky question. The thing is, when you're in this industry, you don't know your timetable any longer than a week most times, which never really gives you much stability. Starting out, I was always worried, and I remember telling myself: "What if the modeling dries up?". My doubts rose to further prominence when I made the decision to leave university for it, but thankfully it just grew from strength to strength.
Since there's always a bittersweet ending to jobs of such kind, what have you planned on doing afterward?
Personally, I feel that once you've mastered your craft, the next thing would be teaching. It would be a great opportunity to add my own input in an industry dominated by hardship. I'd love to have my own agency one day, or even start off by advising and building up models.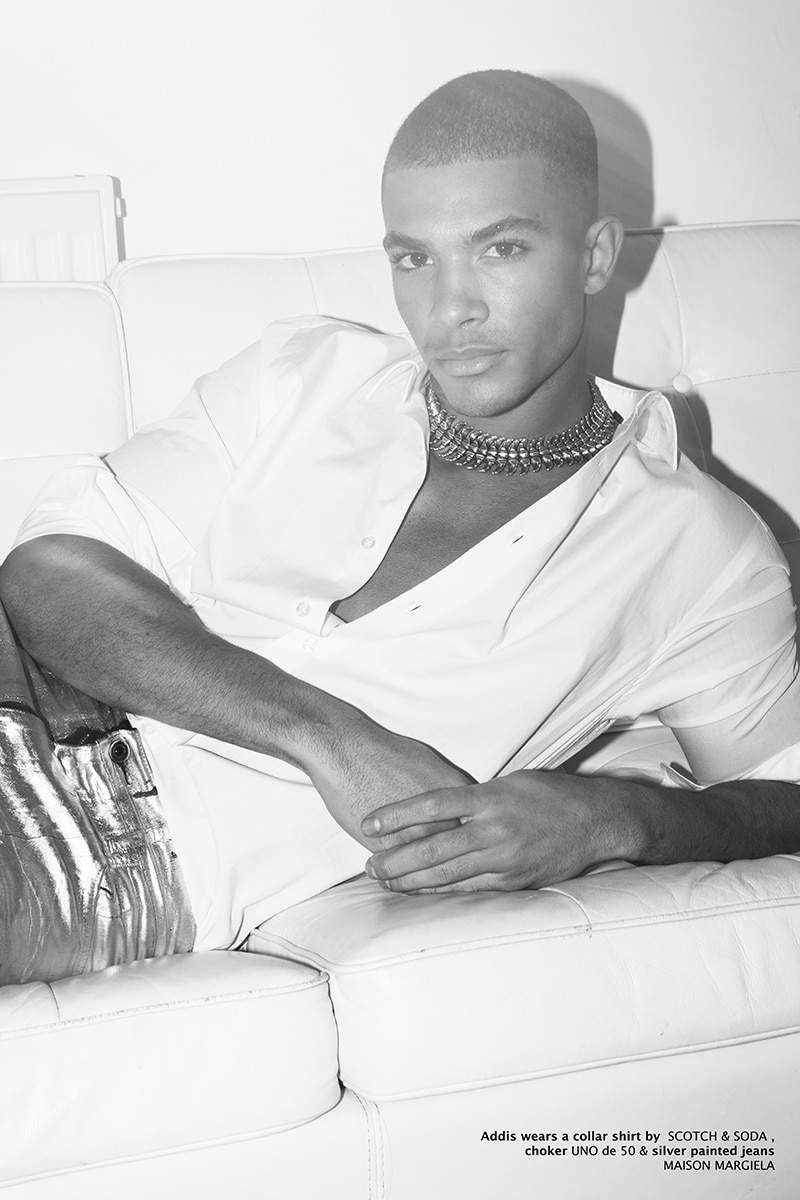 Biggest and proudest momentum?
I have two main ones actually. Even though I've worked for bigger clients, it would have to be working for Calvin Klein because when I was younger and on holiday, I'd always inform people I was a CK model even before I'd ever step foot in a studio.
For me, to be working with them on a regular basis, it comes as a great achievement.
Nevertheless, working with the BBC and appearing on national television with my story was my biggest and proudest achievement for sure.
Any regrets?
We all have regrets, but my main regrets are the things I wish I had done but never did!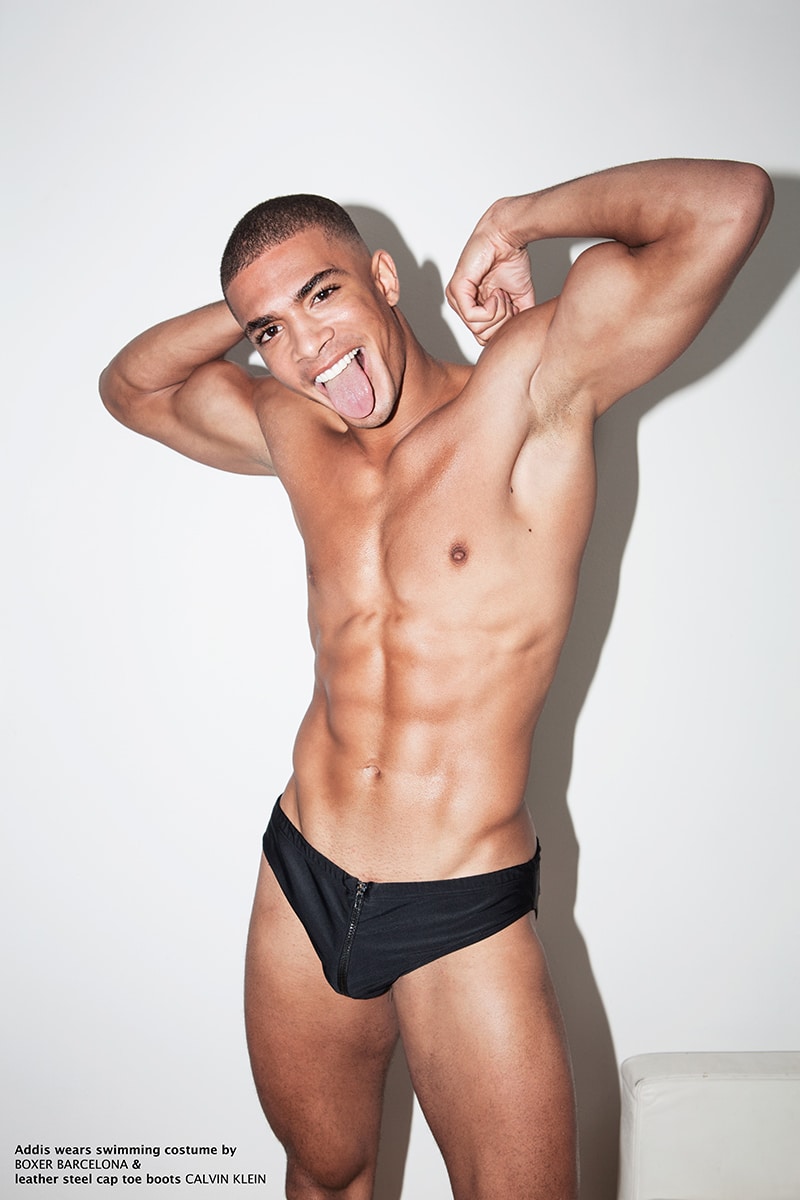 What would your dream campaign be?
It would probably have to be Hugo Boss. They're not the biggest, however, I used to work in the retail stores when I was younger, so to be the face of it would honestly be a massive achievement for me. If it happens to manifest, I could retire from modeling with the mind that I've imagined and achieved my greatest dream.
As a much-hyped model owning an incredible social media reach, do you feel like you're able to -if not already- to make an impact on society and on your fellows active in the sector?
Yes, that is frankly my aim every time I dive on social medial: to make witty, light-hearted stories and share thoughts. I want my social media channels to rouse happiness to those surrounded by negativity. I always want to aspire kids to show that if one works hard, the impossible is achievable. People can see modeling not as easy as it looks from the traveling involved, the several early mornings, and all the rejections tossed in your face. But I feel like I own responsibility with my followers on social media, as a lot of people look up to you and aspire to you. That said, it's very important to show them the best facet, which means constancy and pressure.
Any advice you would like to give to any young models braving into the fashion industry?
Be yourself! Be that person you'd want to meet and just take it as it comes. Work hard and stay motivated, don't let setbacks knock your confidence and believe in yourself. I'm yet to launch a website to help all aspiring models and current models trying to break into the industry, give all the best tips useful to breakthrough. Make sure you follow my Instagram profile and stay informed.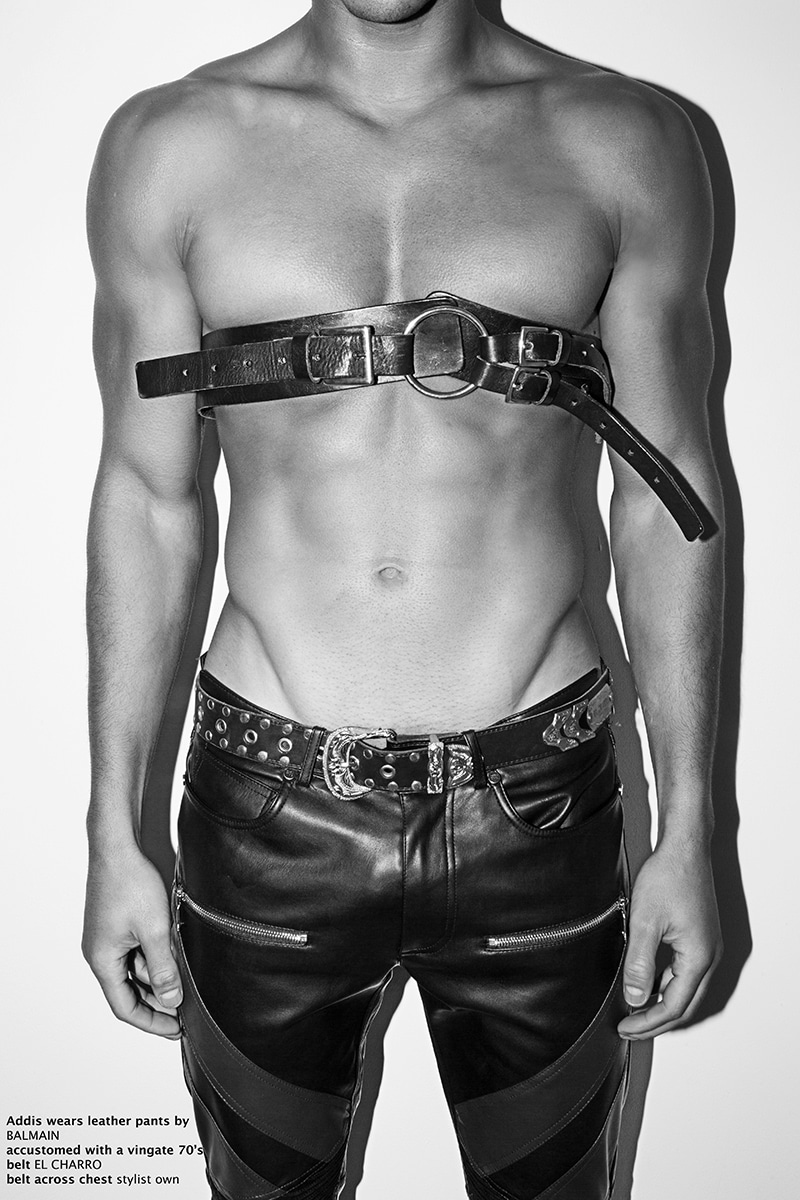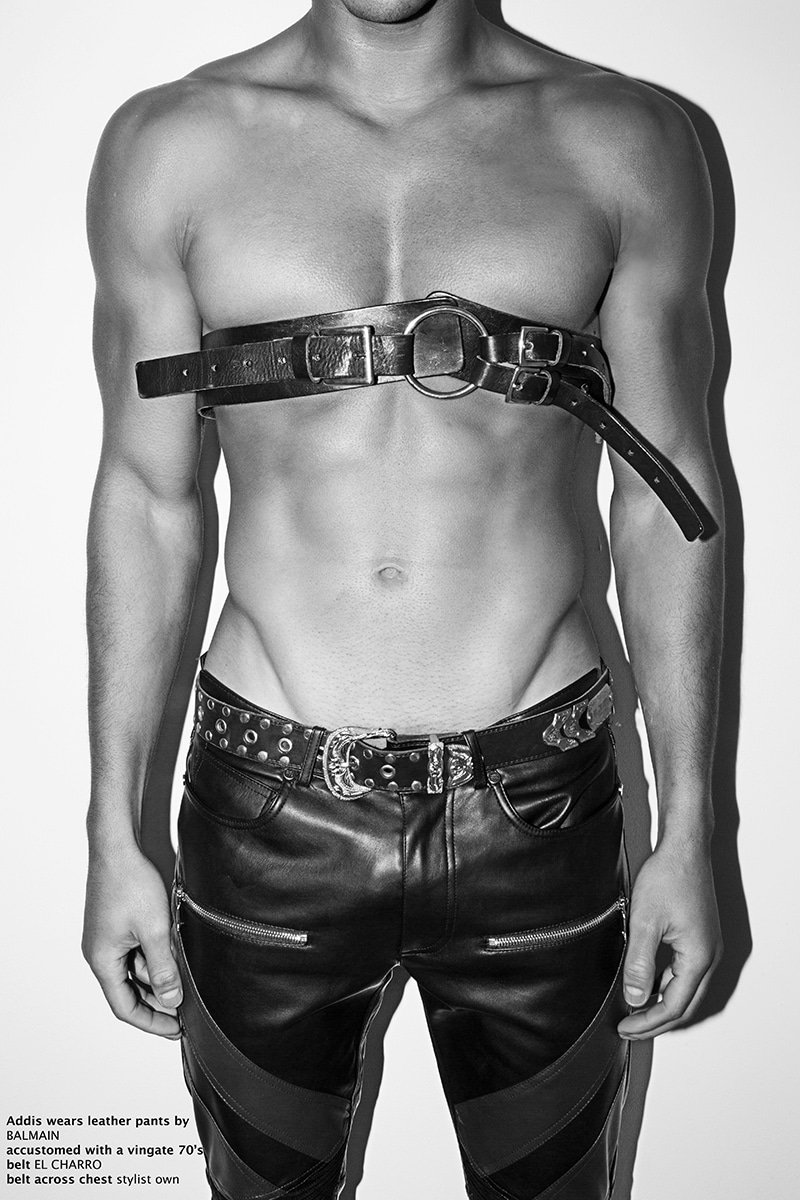 Photography: Kyle Springate @kylespringate
Styling & Art Direction: Vesa Perakyla @vesaperakyla
Grooming: Sergio Alvarez @muasergio Using NARS Cosmetics @narsissist
Represented by Gary Represents @gary_represents
Talent: Addis Miller @addismiller at @nevsmodels