Charles de Vilmorin has introduced an aesthetic of gender fluidity to the world of Haute Couture as he was officially invited as a guest member on the prestigious official calendar. Couture is about the handmade technique and hours spent in the atelier, for the longest time it has been the top echelon of dressmaking, particularly privileged women, but a new generation, including de Vilmorin, is challenging that old notion.
The collection presented in Paris during Haute Couture Week Fall 2023/24, was accompanied by a live pianist and which came out in three acts, is a reflection on the process of creation. "Raw denim, peacock green satin taffeta, shreds of beaded fringing, oversized versus draped, creases, raw edges, and tailoring, a bumpy road defined by three stages. Giant armor cloaks and delicate dresses that caress bare skin, as if blown by the wind. Couture bombers tattooed with eyes and mouths. Endless sleeves. The eye forms, deforms, and reforms. Sharp edges, Siamese dresses, totem masks. Uneven lines. I think I'm more about creating an emotion than pleasing people. A palette of white, red, and black. The battle between the horse and the swan. Momentum and fear. Freedom under pressure. My first fashion show. The one in which I gave all of my beings, from A to Z." Charles de Vilmorin stated in the press notes.
It seems natural to include men in couture pieces as it does for women to wear sportswear. It is so easy for these techniques not to evolve and especially in this day and age, we risk handmade becoming machine-made. For Vilmorin, it is his unique prints that stand out against structural designs. He doesn't appear to oppose a challenge and it is exactly what couture needs now.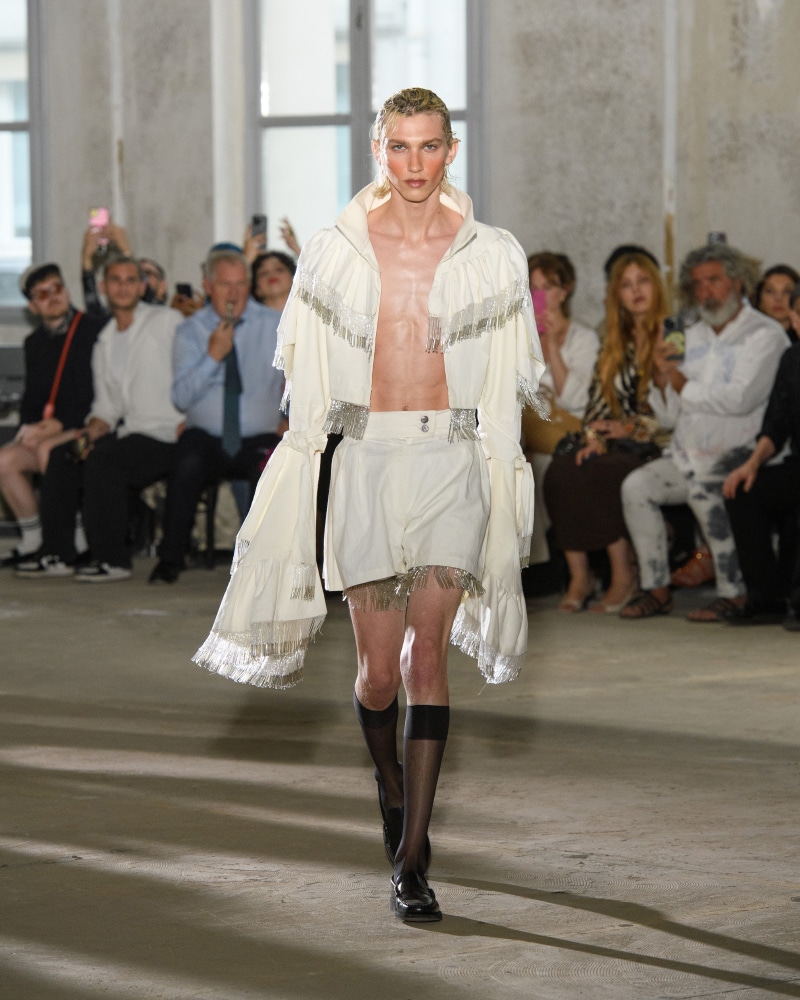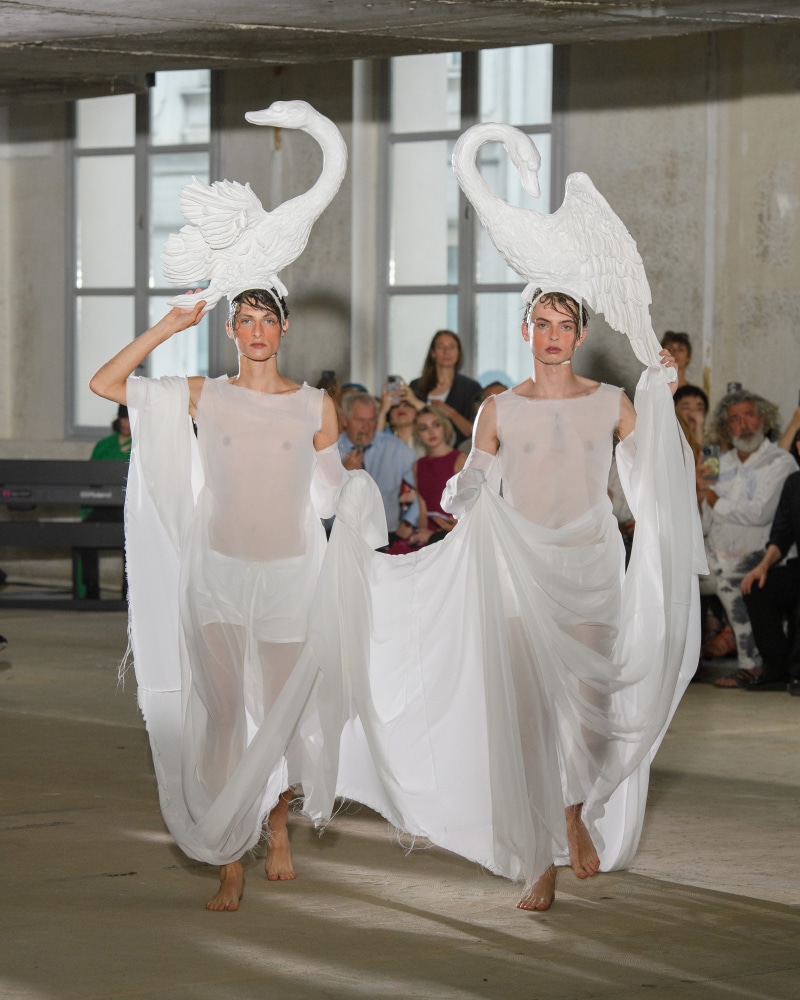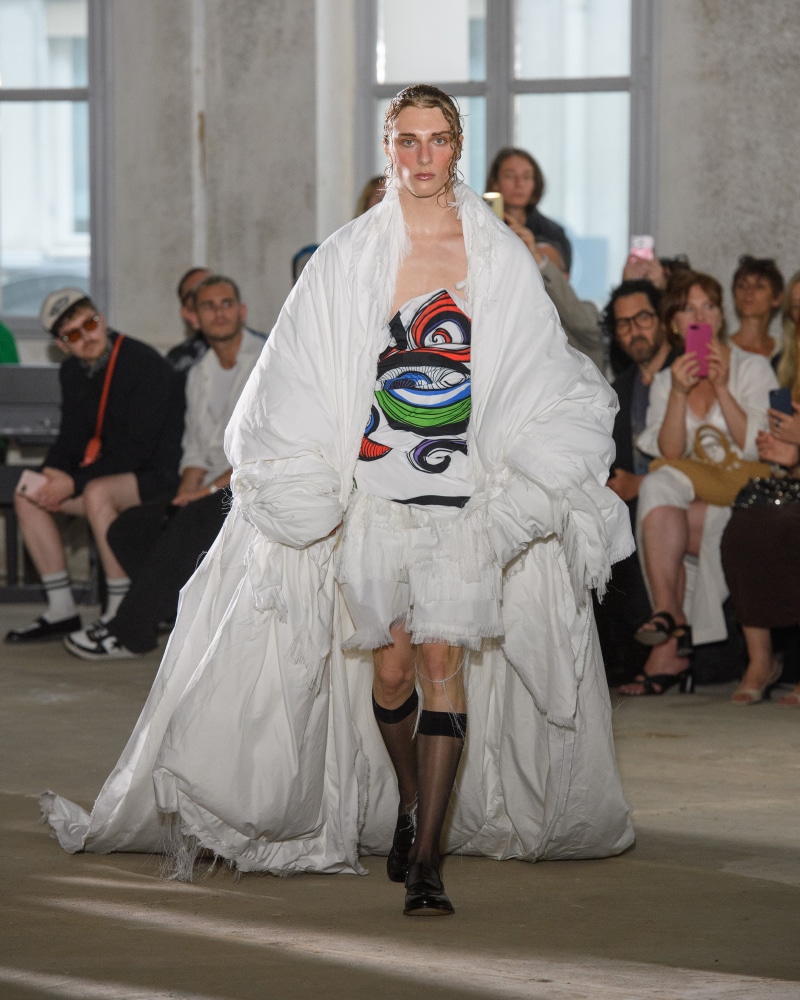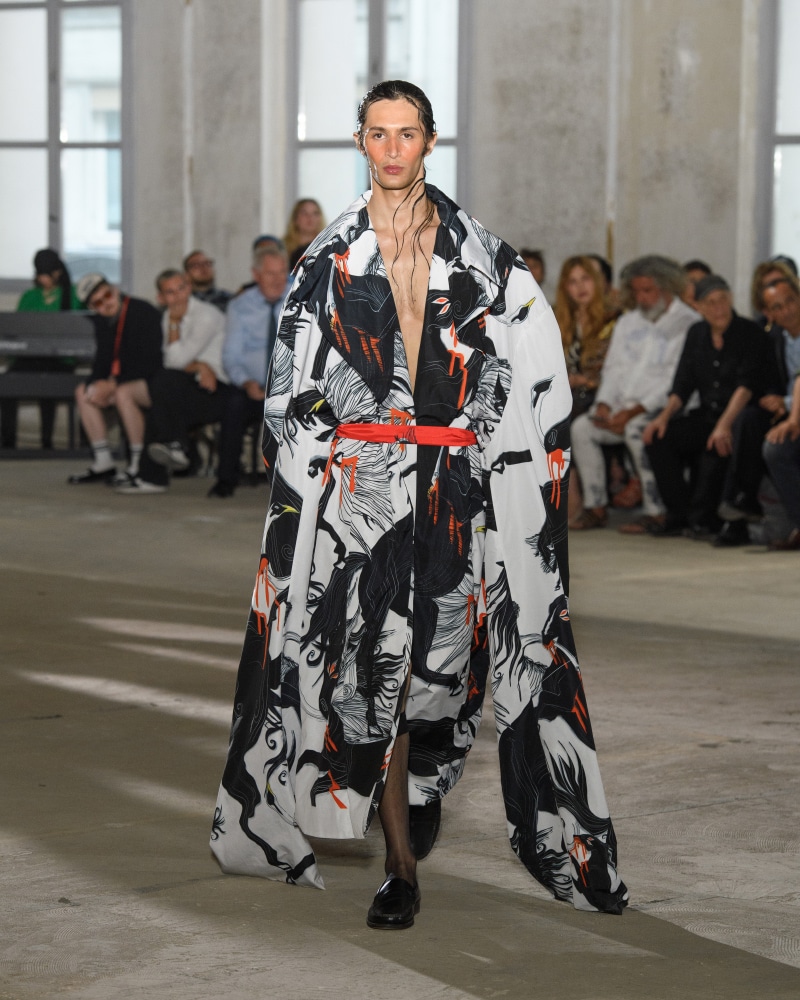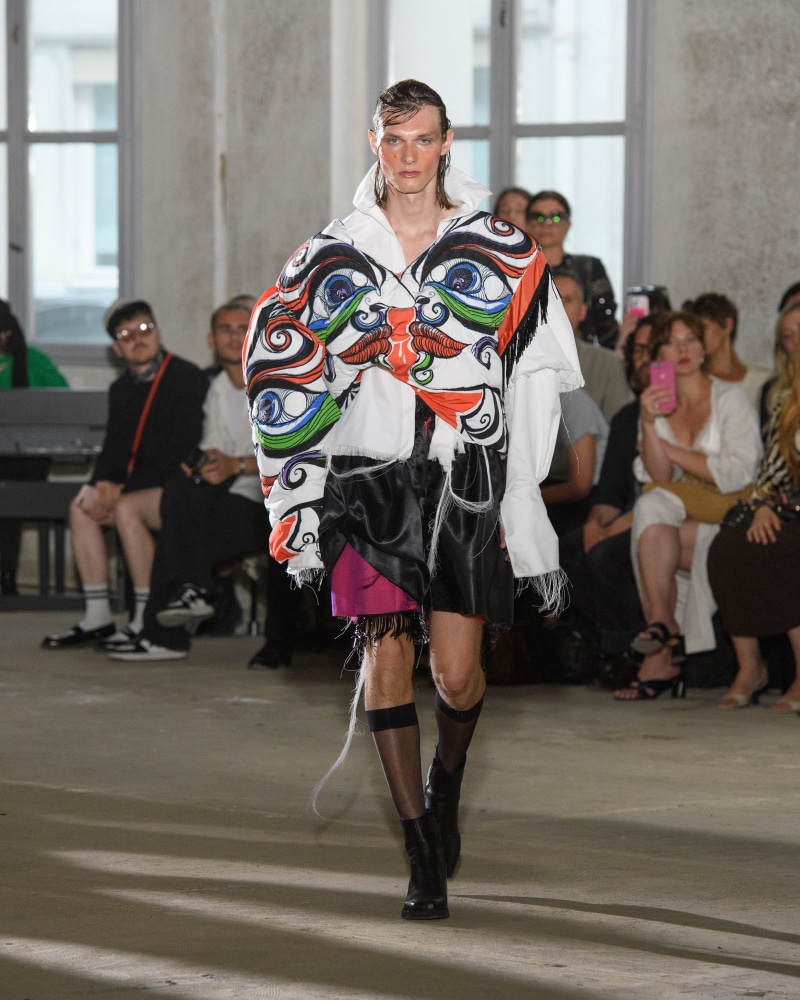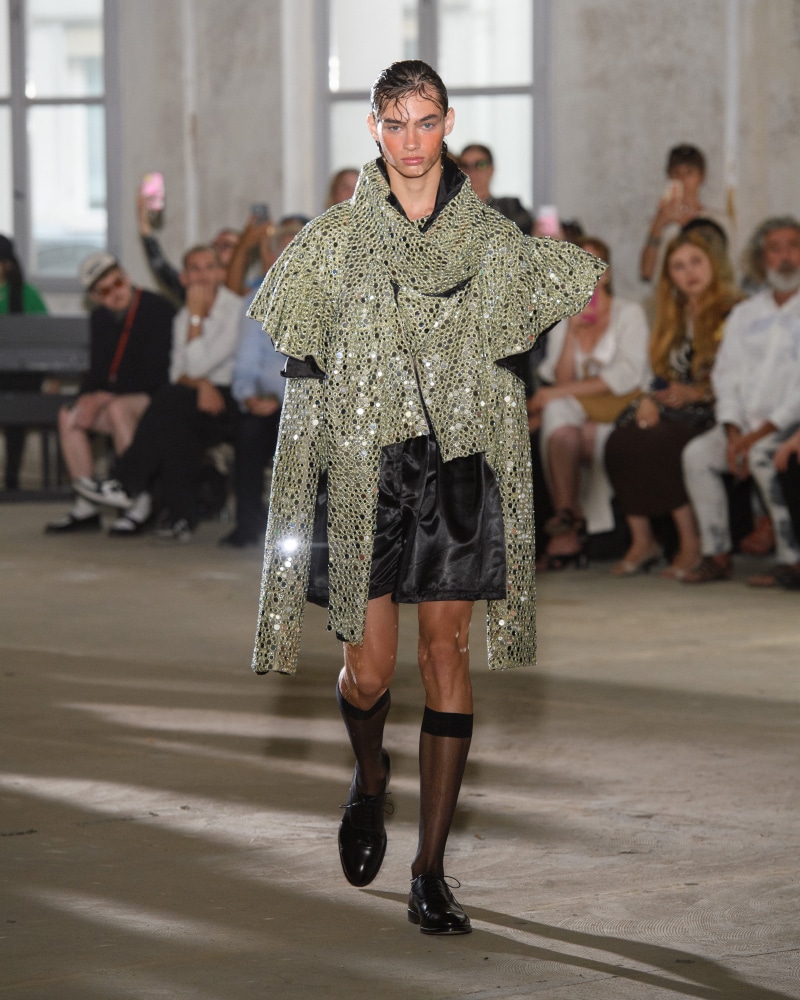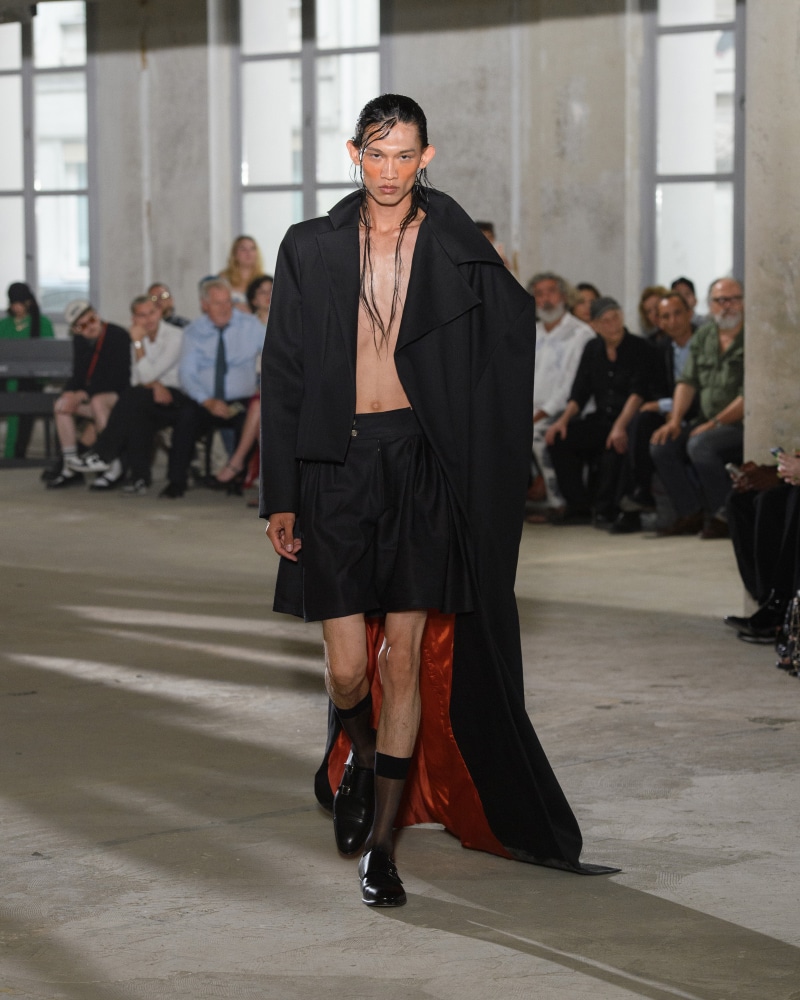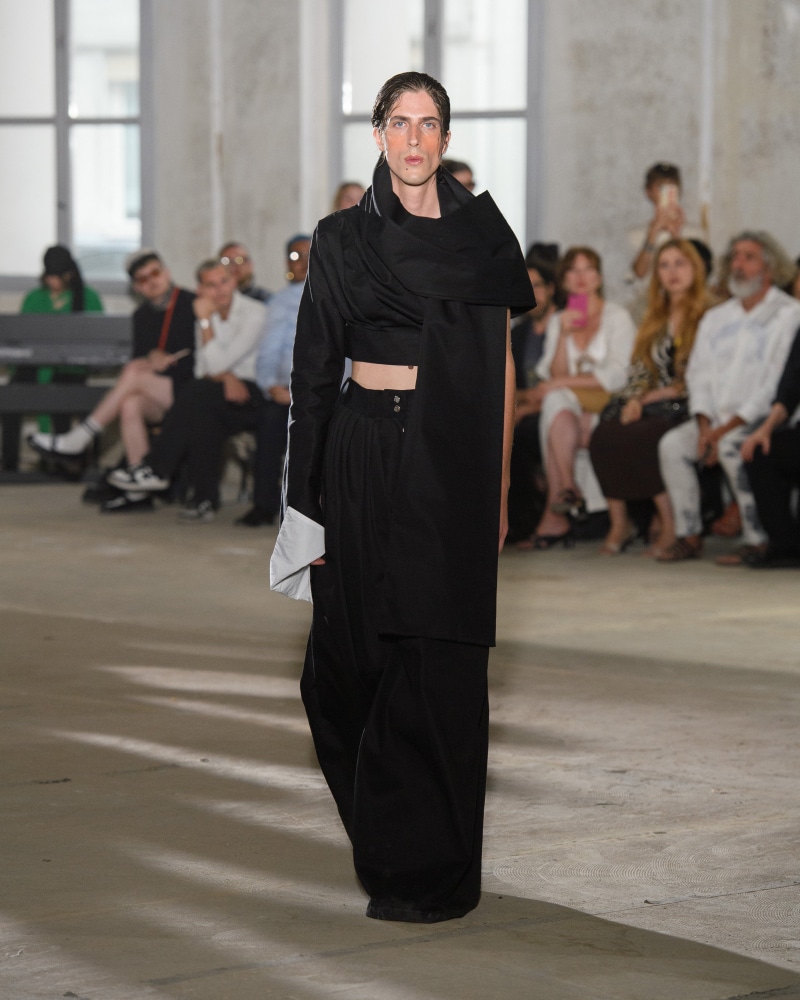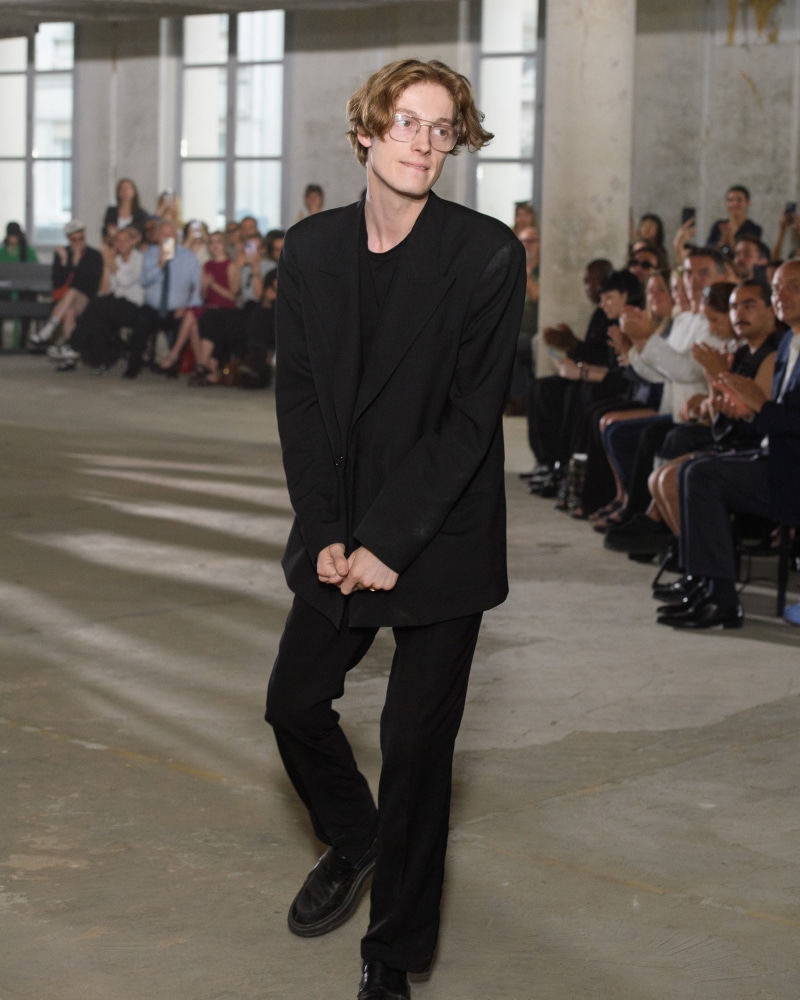 Charles de Vilmorin Couture Fall Winter 2023/24 runway images by Dominique Maitre