Make some space for Channel Tres, the shoulder-shaking, pop-driven powerhouse preaching his dose of soulful hope. "It was all kinda fucked up before music came knocking. But I chose to break the mould, dump the shit and take on hope."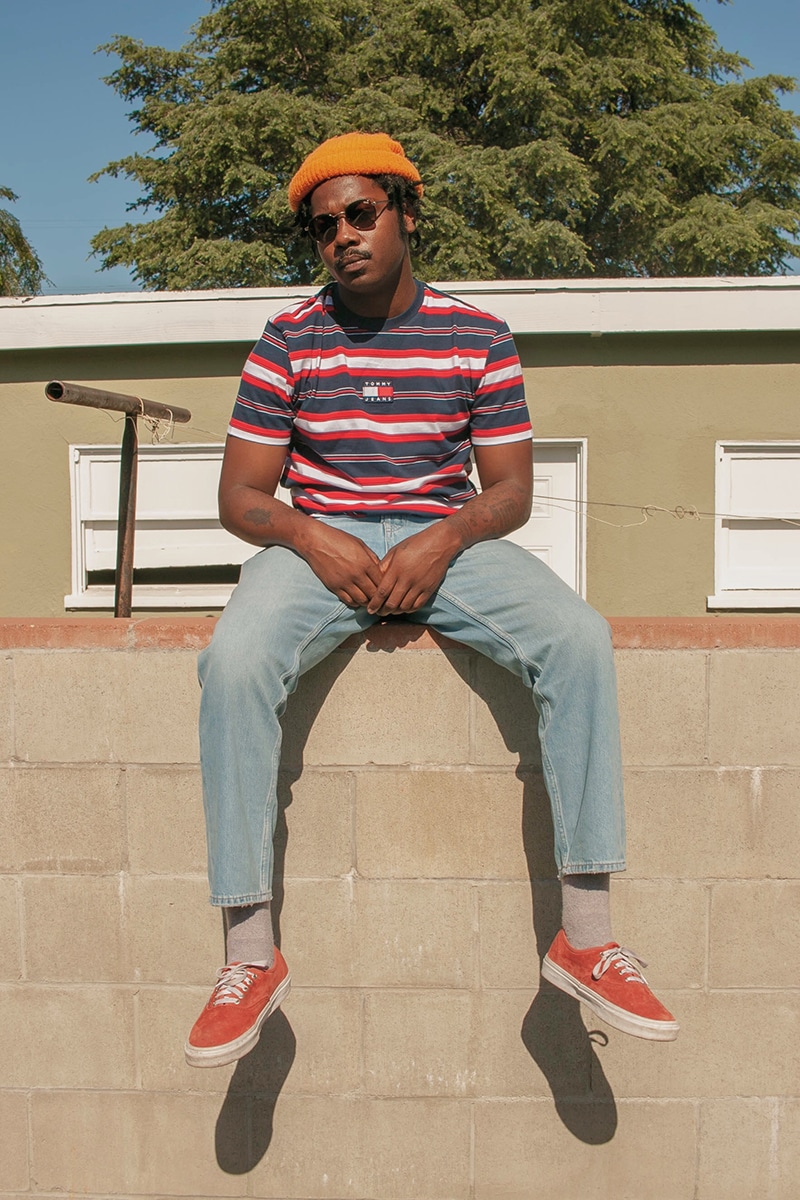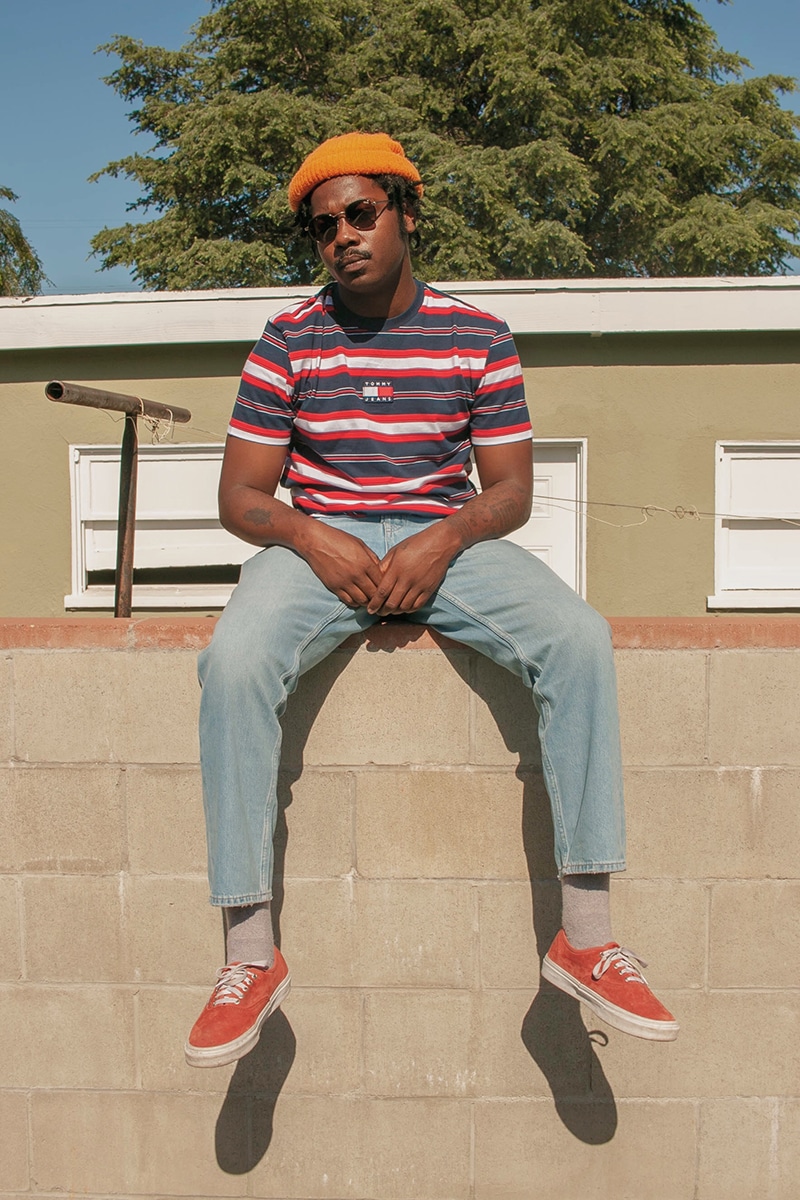 Channel Tres knows why he's here, and what he's trying to do: I had already heard he's a vessel who has mastered life that handled curbs from the downtown. But there's something deeper in those words: a sly, painless twist that adds up to an intersection of those "fucked up" experiences, eager to fill a void, compensating all the hardships that served-up the limelight. Yeah, you heard it right. The Compton-born, LA-based artist has built up a whole new meaning of suburban culture, spurring a brooding tempo on his own terms by blending hip hop, house, soul and rap. And trust us, no artist is a better example of this than Channel Tres, whose fierce tenacity tries to bring order to a chaotic world by spinning songs through a poignant frequency of a past riddled by adversity. And despite having left the old life, he powered through the fashion industry by collaborating with designer households such as Tommy Hilfiger in the shoes of global brand ambassador, making him not only a vocalist and a beatmaker but also exploring an industry he considers to have loved since the first pair of sneakers. Partnering with Tommy Hilfiger brought a state of further prominence to the artist, as the Spring 2020 Tommy Jeans "Tune In" campaign is centered around six upcoming and established musicians, boosting his kudos.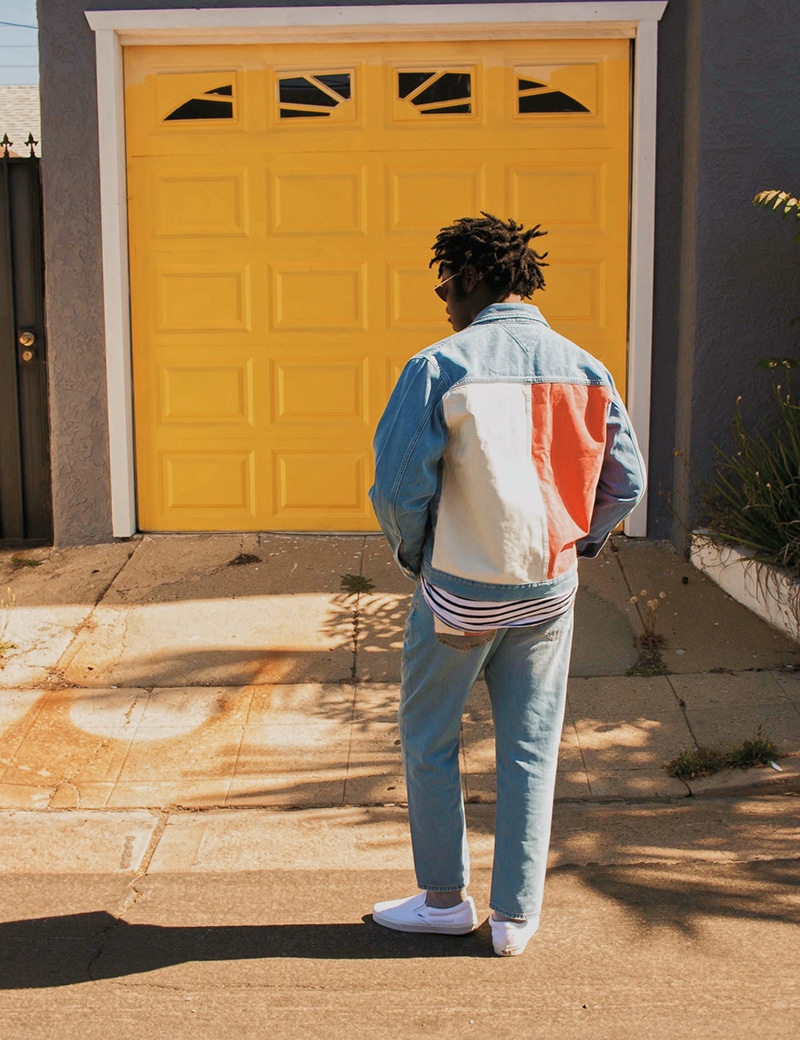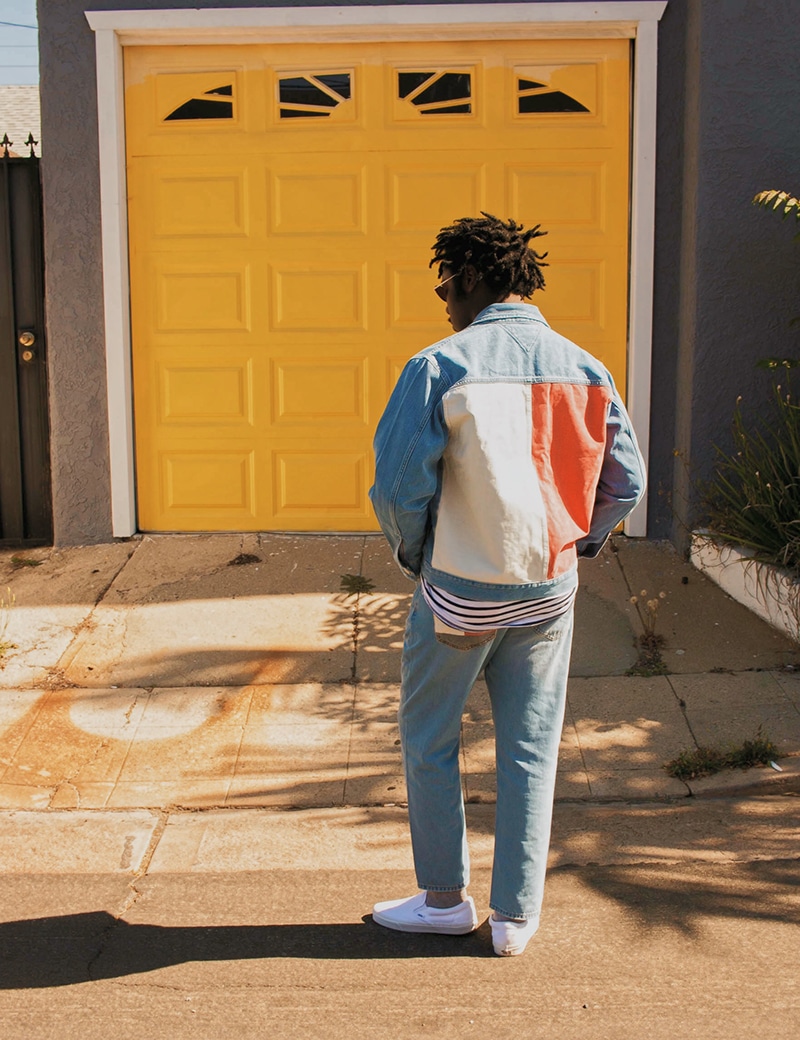 "I'm so made for this shit", he says. Yet he's already almost there – and it's only just the start. A genre-bending artist has indeed been born, on the cusp of defining his soulful hope and ready to preach a powerful gust on his own terms. There's a confusing knot that needs to be undone. There's explosive material in those lyrics – explosive references, an explosive past. A past that could make you trip in no time, just watch out. You're welcome.
Your genres largely consist of classic soul, shoulder-shaking house, laid-back synth pop, and West Coast Rap. Where do your music influences stem from?
I mainly look up to people like Pharrell, Prince and the artists of that kind of wave and time. Coming from a small town in the 'hood, just seeing how music was the medium that gave me hope, for different reasons, amid the worst times was something that felt extremely imperative, having the power to transcend any of my expectations. Also, music meant letting me feel unchained, as I had that inner freedom to get out of grave situations. In a nutshell, it was a kind of escape for me. I had lots going on with my self-esteem and as I'm liberating myself mentally, musically and creatively more and more, hopefully, that can be of inspiration to somebody else.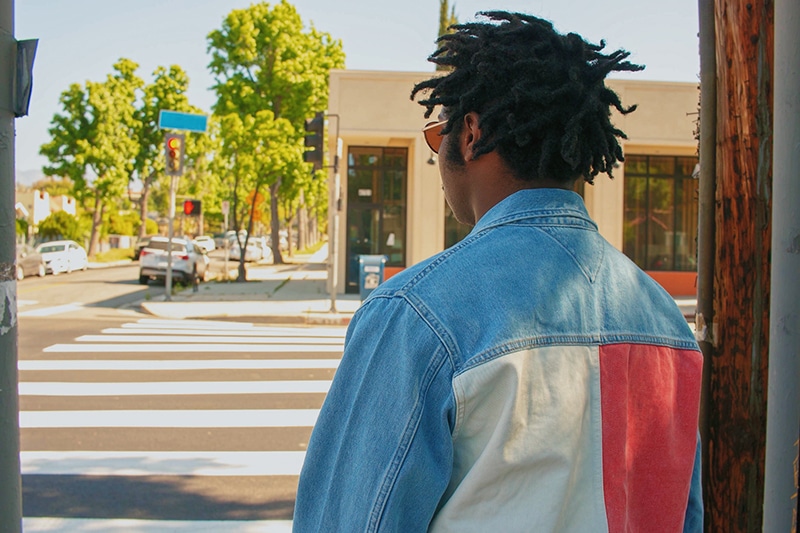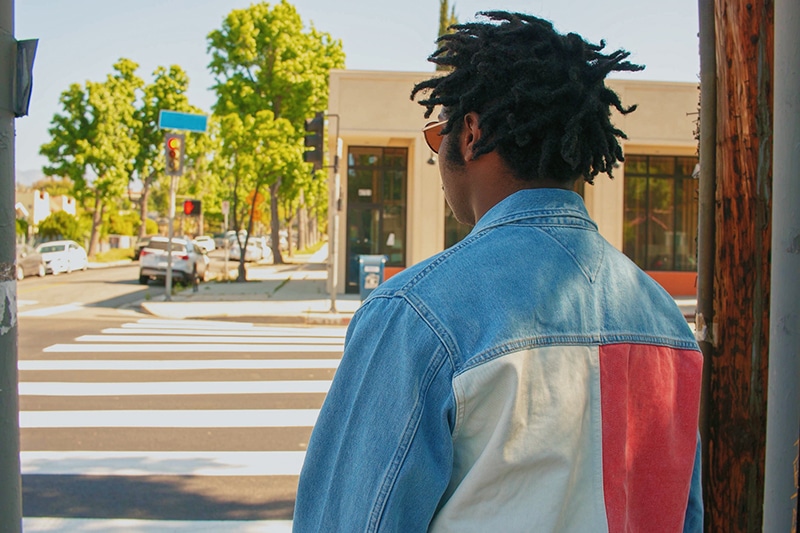 You have recently become one of the new brand ambassadors of Tommy Jeans. How did this collaboration come about and why did you decide to become part of the company's image? What would you highlight about this collaboration?
Tommy Jeans has definitely been a brand that's been around throughout my whole life. You know what, I still remember when I was very young, my great-grandmother telling me and my brother that I would never be wearing the brand and I kind of fell in love the moment I discovered it. So as soon as this opportunity was proposed, I found that it was really crazy to see myself in that light, and most importantly for my music to be used in such an impactful yet thrilling production. And I can't stop stressing how much of an awesome experience it was seeing myself in that light, and it's just been a batshit crazy thing to see it all happen.
Tommy Hilfiger has created collections with great artists like Zendaya and H.E.R., Formula 1 champion Lewis Hamilton and you are joining now. How did you feel when you became part of such a relevant brand?
Dude, it felt special. It felt that all the things that you do as an artist, from the early beginnings while being a broke ass, on the crack for years, when you get to that level of fulfillment and you get to a point where things start to happen, you realize that all these aren't fake promises no more and it feels good, big time. Being a creative? I'll never take it for granted, having people interested in me or fans or being a part of initiatives of such calibers. The various opportunities I had while being in a tough place, I was sat thinking and my life began to change.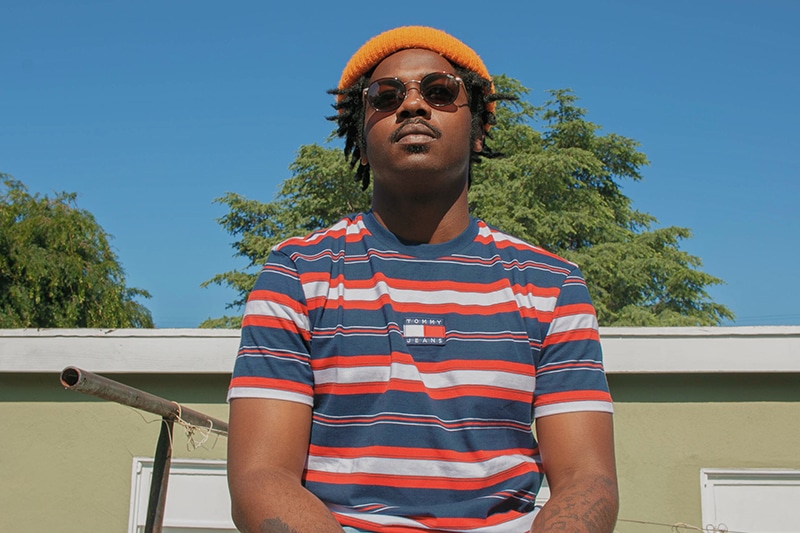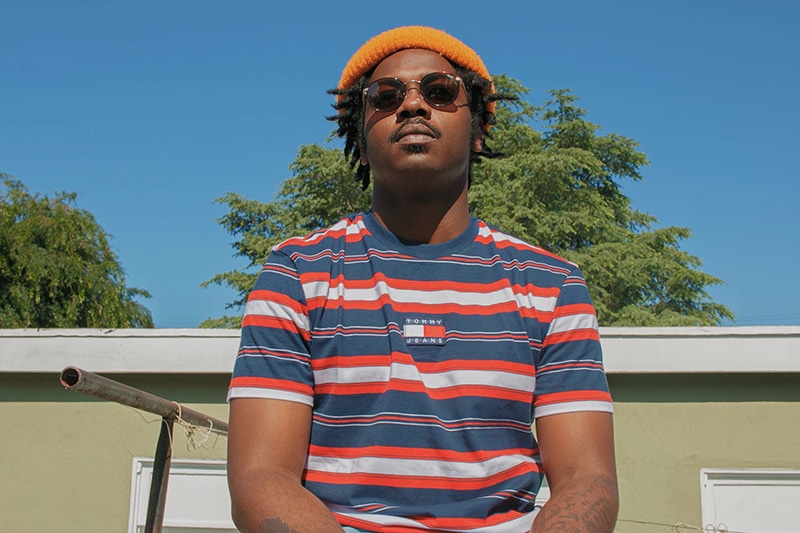 Maybe the music came before. There we have Aretha Franklin, Ray Charles, Michael Jackson, Barry White, Prince, Whitney Houston, Diana Ross & the Supremes etc., but until recently it was very uncommon to find that diversity in the fashion industry. Do you think that the contributions of artists like Rihanna, Beyoncé, Pharrell Williams, Kanye West, Zendaya and Lewis Hamilton have ended up consolidating this inclusion? Do you perceive that the fashion industry is already a diverse and inclusive world and has fashion finally changed?
I think the fashion industry has always been diverse, to an extent of course. On a positive note, things have changed in ways that are making them more and more accessible. Now it's more about the personality and the clothes. You can try to be in fashion and play it cool day and night, of course. It's changed for the better. Things are more straightforward. You don't have to spend nor do a lot of that shit before you get a look-good feel-good connection in fashion. But in terms of inclusion, there's always more work to do, mainly because we need to lay down the foundations for the people who come after us. I mean, I wouldn't be at the point where I am if people who came before hadn't made it okay to be who you want to be. So, I feel like I'm trying to do the same for the next generation. It's about doing what you want and feeling free. I guess we'll just have to chill and see what happens. I can't wait to see what's in store.
You have become an ambassador of the brand in a very decisive moment, in terms of its sustainability. Now, Tommy Jeans includes pieces made with 100 percent recycled denim. What do you think of these steps forward in terms of sustainability that brands like Tommy are taking?
I think they're awesome steps. Like I said earlier, if someone like myself can be part of such a huge brand that's had such a profound culture for a very long time now, it's just special and makes me feel very special too. Moreover, I think that young people who are part of something big can partly help someone else to celebrate themselves. However, there are a lot of us who aim to be part of something similar, but for various reasons simply cannot make it, and back to the basics we go again.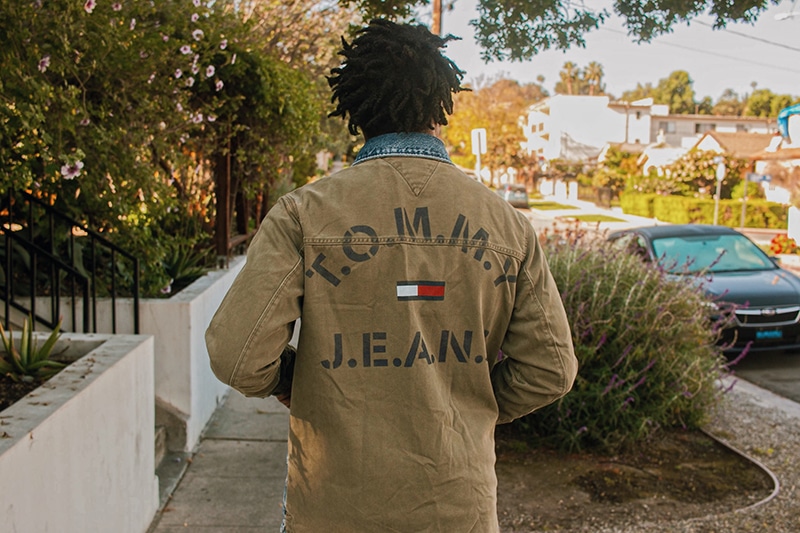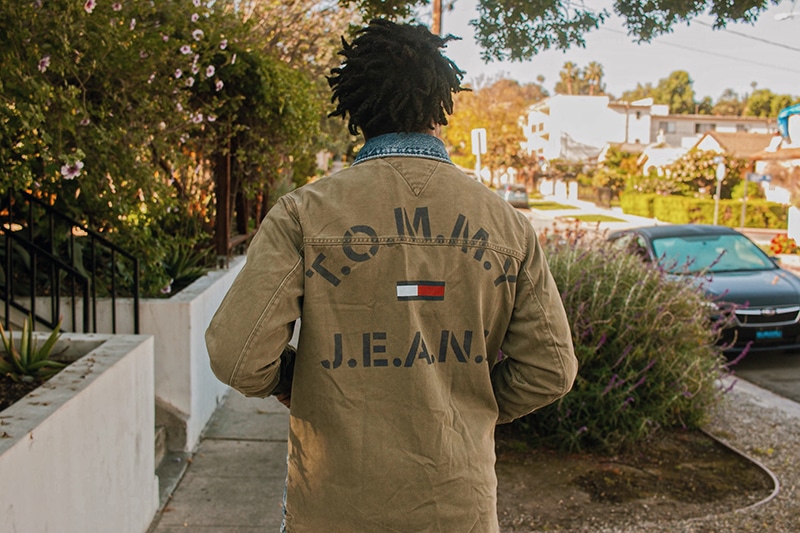 What role do collections like the Tommy's capsule with Looney Tunes play in your daily life?
I think it's all about the memories. Depending on what it is, it can play any role, but for me that specific capsule collection embodied mere memories. They are times that we cannot get back, and that reminds you of how far we have come in terms of history, culture and social traditions. It characterizes different times, that we can't have back. Just seeing those logos reminds me of how far we've come. It's truly dope.
Your original name is Sheldon Young. Do you know that your name is eponymous to a television show? Also, why did you decide to change it? What is the story behind the name of Channel Tres?
I changed my name because Sheldon was the shy, reserved guy who thought big and dreamed big and I felt like I had two personalities at the time. Sheldon is that very sensible dude, while Channel Tres on the other hand is a rap star. Channel Tres was more of a way for me to see more of myself introspectively and being who I could be on the raspy ladder of music. I kind of did put all of my energy into that character. And the best part was, when my label gave me the name, I began working really hard. I still recall those rough times when I was working super hard doing whatever I could get my hands on to translate my reality into a bigger pot of hope. One day I'd be working on an R'n'B song, another on a Hip hop hit or I'd begin tapping on country music. But you know, I noticed that I was really able to mould myself to whatever that person needed or whatever I was supposed to do on occasion.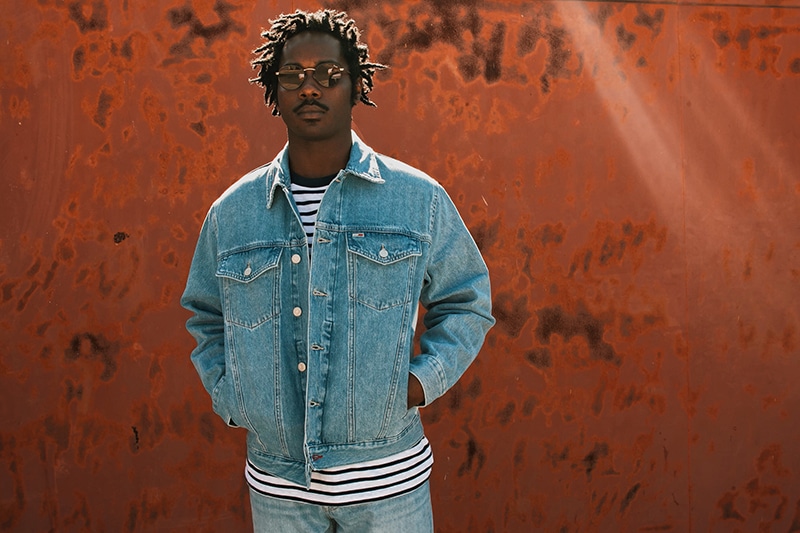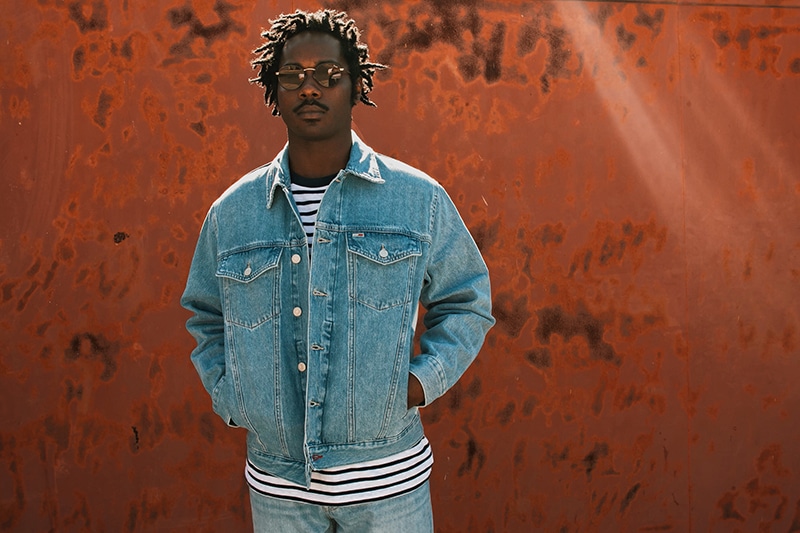 When anyone thinks of Los Angeles, the long beaches of Santa Monica and Venice Beach come to mind, places where people go to exercise. Is this your environment? Do you practice surf, volleyball, rollerblading or skateboarding? Are you one of those who skateboard, that we can see in your music videos?
Yeah, I grew up skateboarding, but my main environment was always being around music and in my studio. But yeah, I needed a mind change. I felt marginalized by the community and the environment. I fell into music and as a consequence, that's what took me out of trouble. I don't skateboard much anymore because I dance and I tour a lot, so I don't want to hurt myself by practicing that. I used to get hurt a lot. On a good day, I'll pick it up, depending on how I feel.
There is always the question of whether we become what we are for ourselves, based on our effort and our talent, or if it's more because of the circumstances that surround us, like our family, our friends or the city and the place where we grow up. In your case, do you think you would have ended up dedicating yourself to music if you were born in a place other than Los Angeles and Compton, a city that has seen the career of groups like N.W.A or C.M.W. (Compton's Most Wanted) and rappers like YG or Kendrick Lamar?
I would definitely have been dedicating myself to music, even if I was out of LA and Compton, because I'm versatile and I can do lots of different things. Above all, music has been a very big focus and when I lost my way for a little while in my teenage years and I wasn't doing music, I experienced some of the worst times of my life. When I picked it up, I gave my life to it and it became a passion and I literally gave my life and soul to music. My life got really good and new possibilities came. Based on everything that's ever happened to me, I now can't really imagine myself not doing music and being who I am. This shit is what I'm made for.
I understand that you started composing for artists like Kehlani and collaborating with Shamir. What pushed you to take the leap and decide to record your first EP? Did you have support from anyone specific to do it or did you do it on your own?
I mean, I'm always working on music. The truth is, I was going through a time where I was at the point of becoming homeless. I didn't make enough money to be able to have a decent standard of living, and my productions dried up. It was kind of hard to break through because there could be many situations where I would have been called up and requested for collaborating on an album, but then as time went by something might change and suddenly I won't be in the album anymore, and the money that I was supposed to be getting I suddenly wouldn't get. I had a lot of bad signs, so during my downtime I was working on my voice and making songs, incorporating brooding sounds and thought-powered music inspo. I then ended up meeting the management team that represents me today. They were the first people who believed in me as an artist, took me seriously in that way and kept me to thrive for the best of my abilities.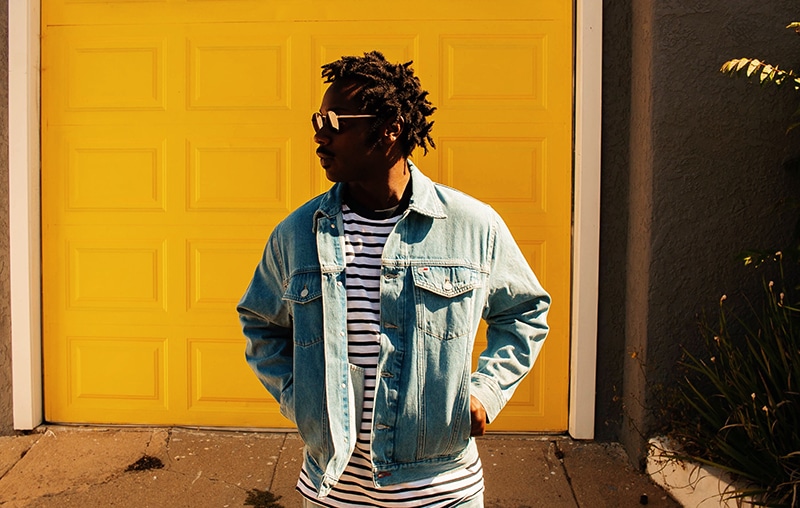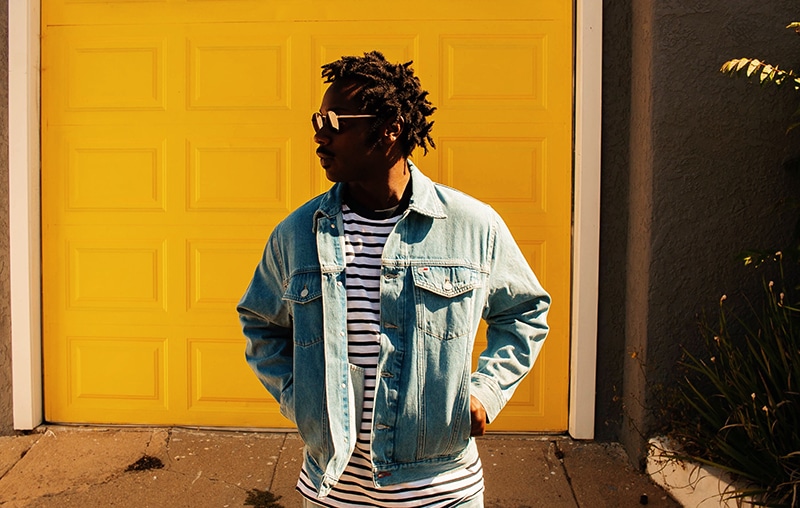 Your performances on stage are full of dancing. Could we consider that a sport?
Yeah. In music, you need to train your body like an athlete. You're travelling so much and you're doing the same thing an athlete does with his body. Even with your vocal cords and stamina, you don't wanna fuck them up. When I'm on tour, I have a very strict regime and I have to keep that up to make Channel work. Otherwise my voice will drop, and I'll lose my stamina.
If you could turn up at the Olympics, what would your go-to sport be?
Basketball. It's partly one of my favourite sports and it's the one I'm most interested in right now. The US team has managed to smash it among everyone else. Coby Bryant is the key groundbreaker to me. I grew up on Coby – that's the generation of athletes I look up to. 
At the same level as your movements on stage, I would place your aesthetic and looks. That attracts a lot of attention in your photographs and videos. What role do fashion and clothing play on a daily basis? How do you like to dress?
Fashion is a mood, depending on what one has on. It can make you feel a certain way. Even in a period of uncertainty, I still get dressed up, even if I'm not going anywhere, but just keeping myself clean and making myself look crisp. I like wearing chef-pants around the house on a good day, particularly because sometimes when I make music, I'm cooking things up. My chef pants remind me that I'm a chef (laughs). In terms of how I like to dress, well, I love wearing beanies – if I'm working well, it makes me feel good. Oh, and I also like walking around with no shirt on. I like my body being set free.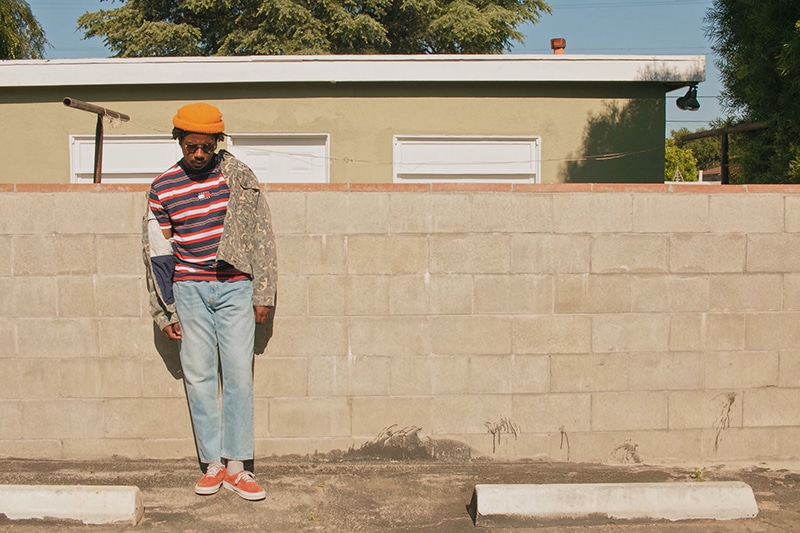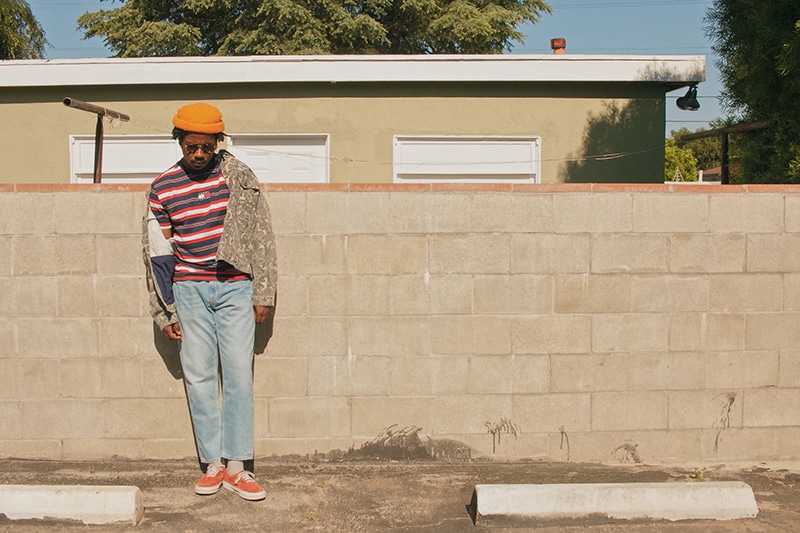 What new projects are you preparing for the future and for next year?
I don't know for sure yet, I'm working on music and more music. I'll just keep working, it'll unfold itself as it comes. You just gotta do what you're doing, and when the time comes, it comes.
Do you believe your career is just starting, or do you already see yourself coming closer towards your goal?
Nah, I'm ready to serve-up more stuff.
Have you ever tried searching for yourself on Google? What is the most fun or shocking thing you have read about yourself?
(Laughs) I've googled myself plenty of times, yeah! I think the most shocking thing I found is that I didn't have a Wikipedia page, so I'm waiting for someone to write it for me.
Any final words?
Peace and plenty of hope dudes, Channel T.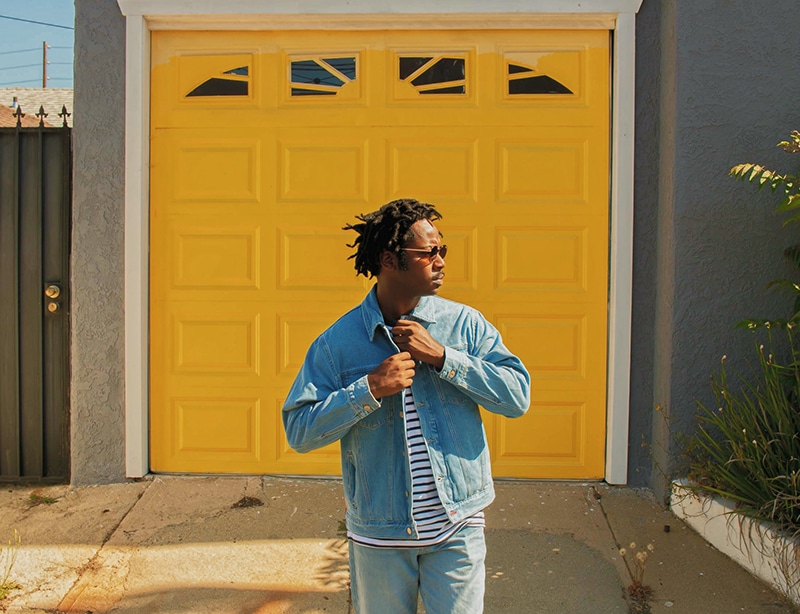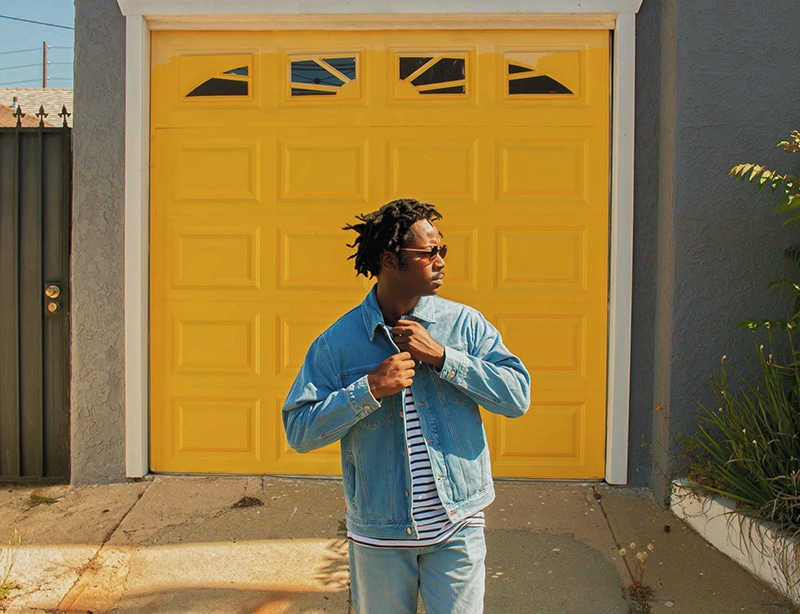 Photography by Amanda Flowers in collaboration with Tommy Jeans