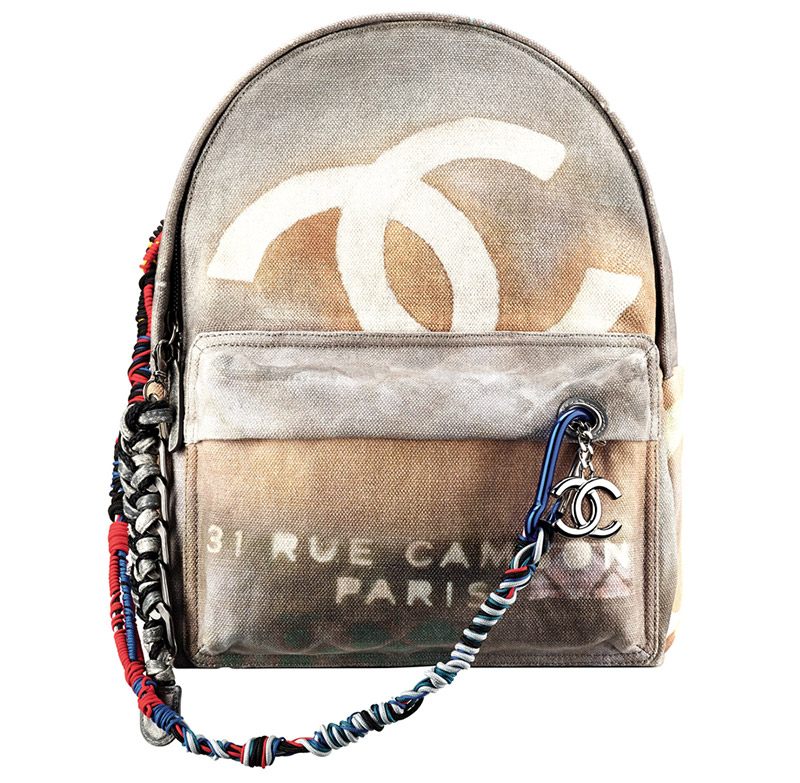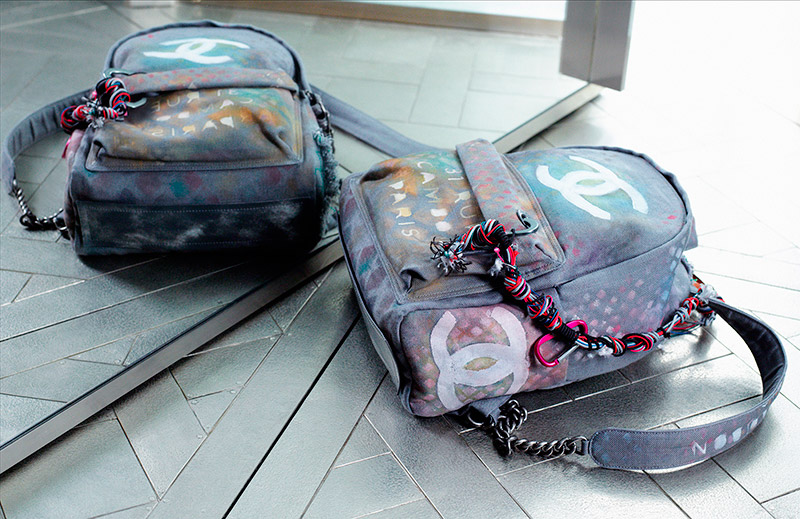 For the Chanel Spring/Summer 2014, Karl Lagerfeld seized upon the backpack and through a humorous jostling of codes turned it into an arty and luxury accessory. With creativity, audacity, high quality, attention paid to every detail and expertise, the Printed Toile & Leather backpack reflects the House values and expectations.
Playing with conventions Karl Lagerfeld has personalised the backpack and given it an authentic and worn appearance: graffiti, tags, splashes of paint and colours, added details like scoubidous, snap hooks and luggage tags… "There's a certain lightness and a certain kind of humour in all this," he declared.
Available at colette from February 24 to March 8.