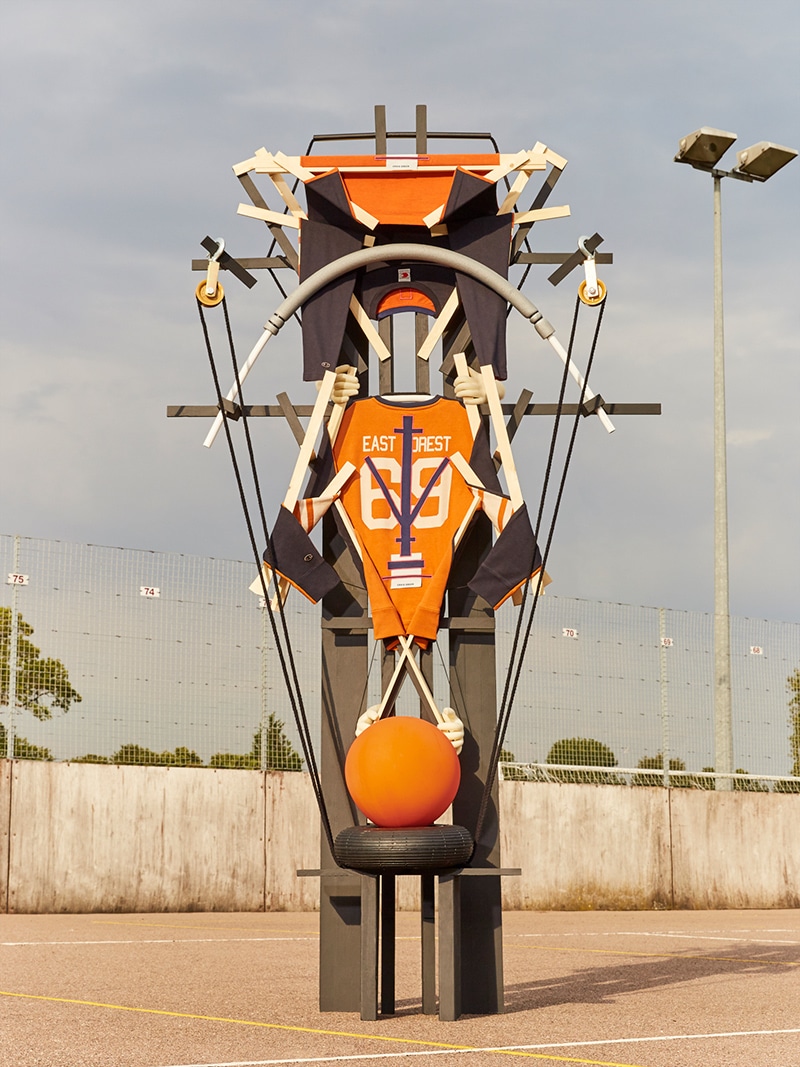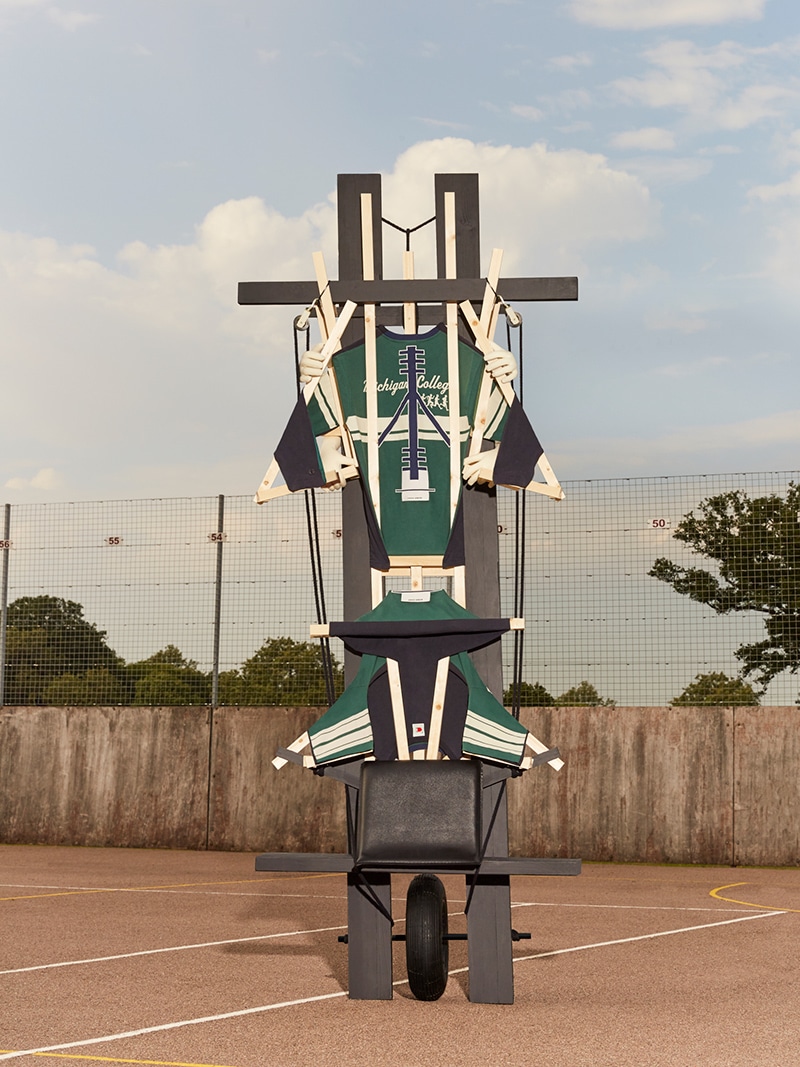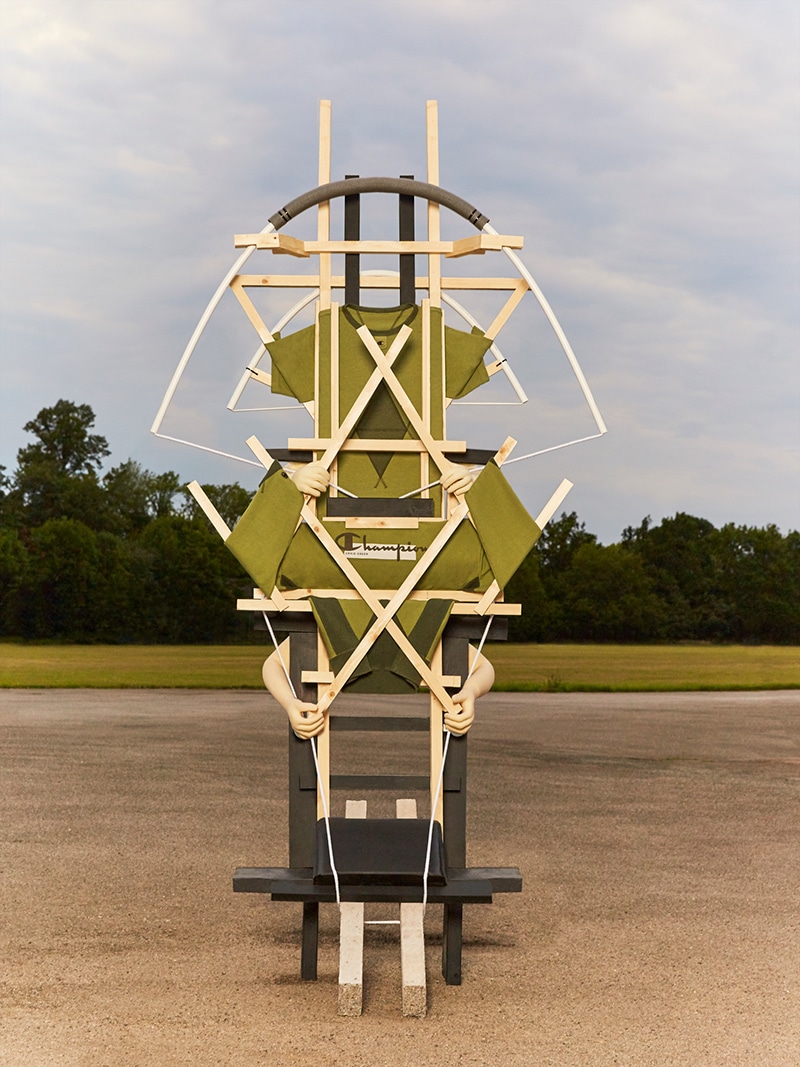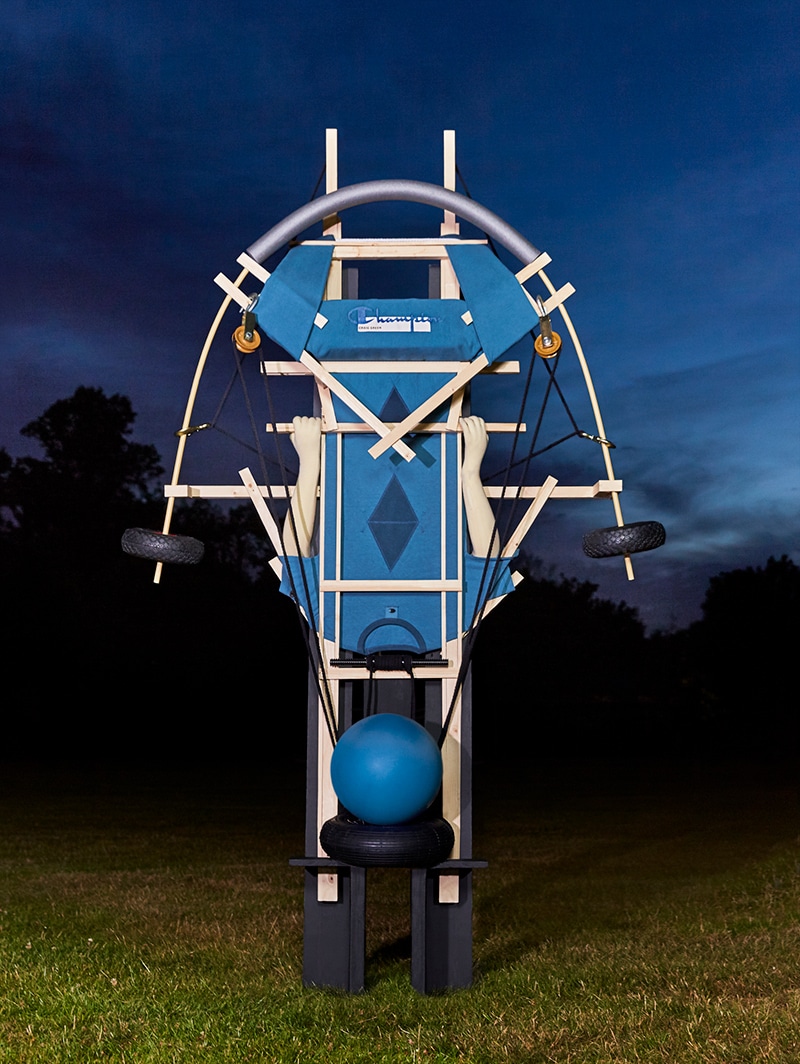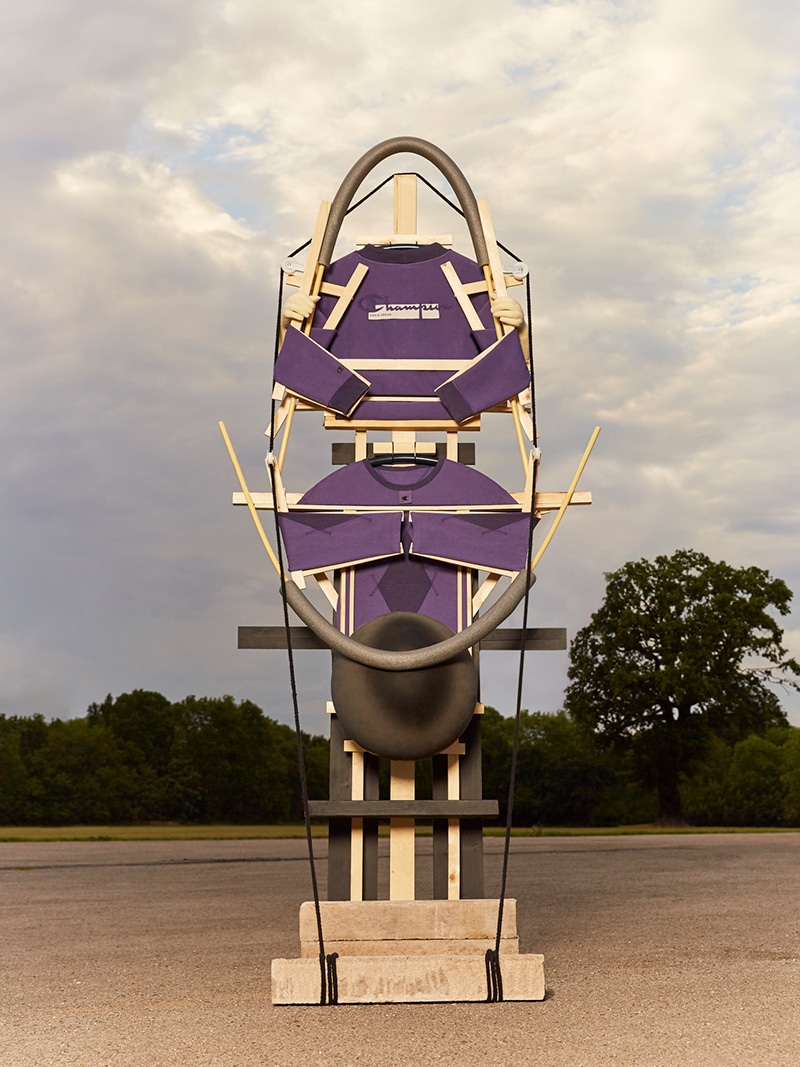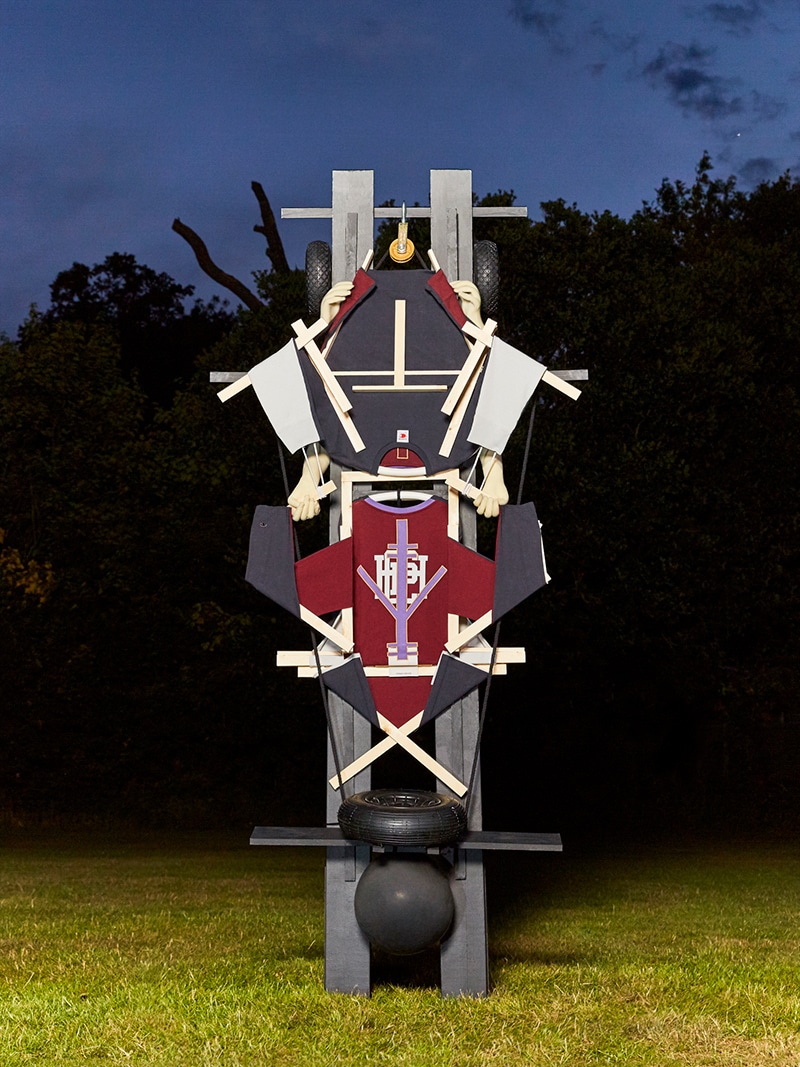 Champion unveiled its collaboration with the British menswear designer Craig Green. For this capsule collection of nine styles, Green has explored the archives of Champion, the renowned manufacturer of authentic, athletic apparel. The resulting pieces celebrate the functionality at the root of design and the community found through clothing – core beliefs of both Champion and Craig Green.
"Champion has such an incredible history and archive of collegiate uniforms. For me, the collegiate graphics relate to being part of a team and belonging to something, and I like how these pieces were originally created for this function. We explored classic Champion construction details and how elements intended for a purely technical purpose can form the design aesthetic," says Craig Green.
The campaign imagery was shot with Green's long-term collaborator Amy Gwatkin. They created a series of mechanical structures to hold pieces from the collection, interacting with each other like sports players. These structures were made to resemble exercise equipment or homemade gyms, the images were shot on the empty playing fields of a British school.