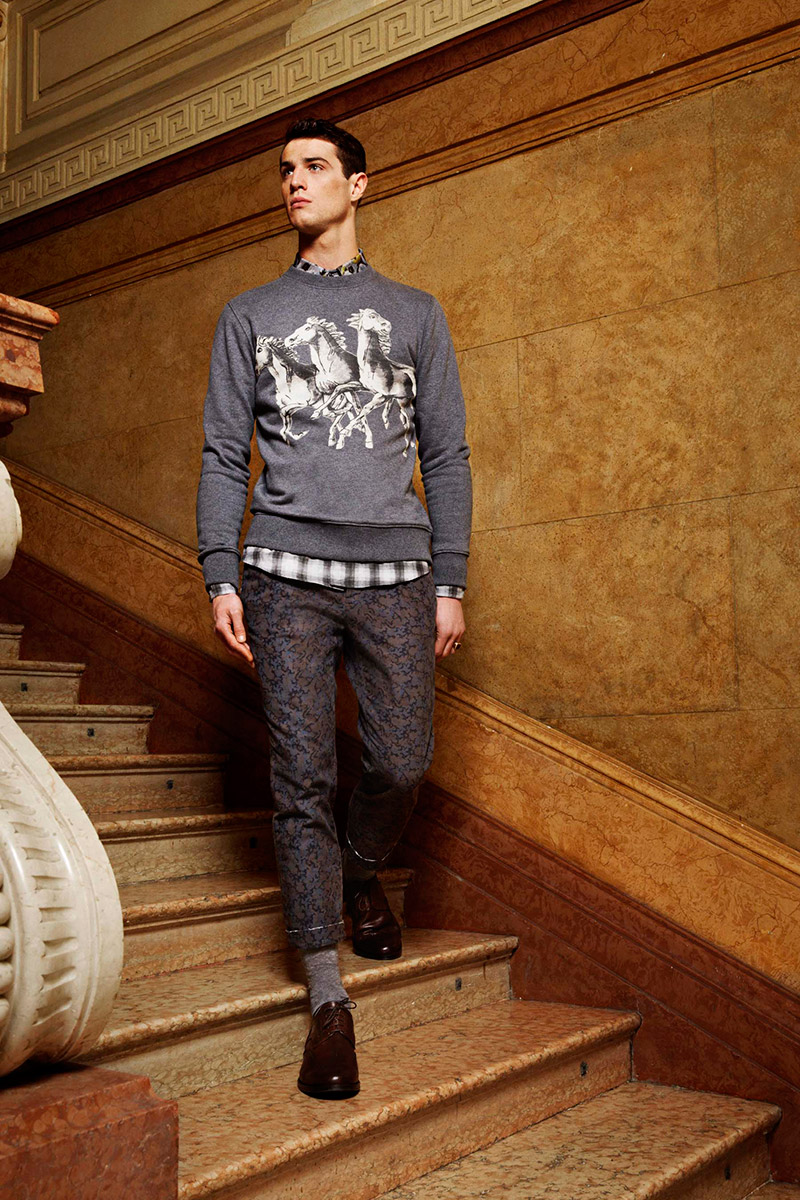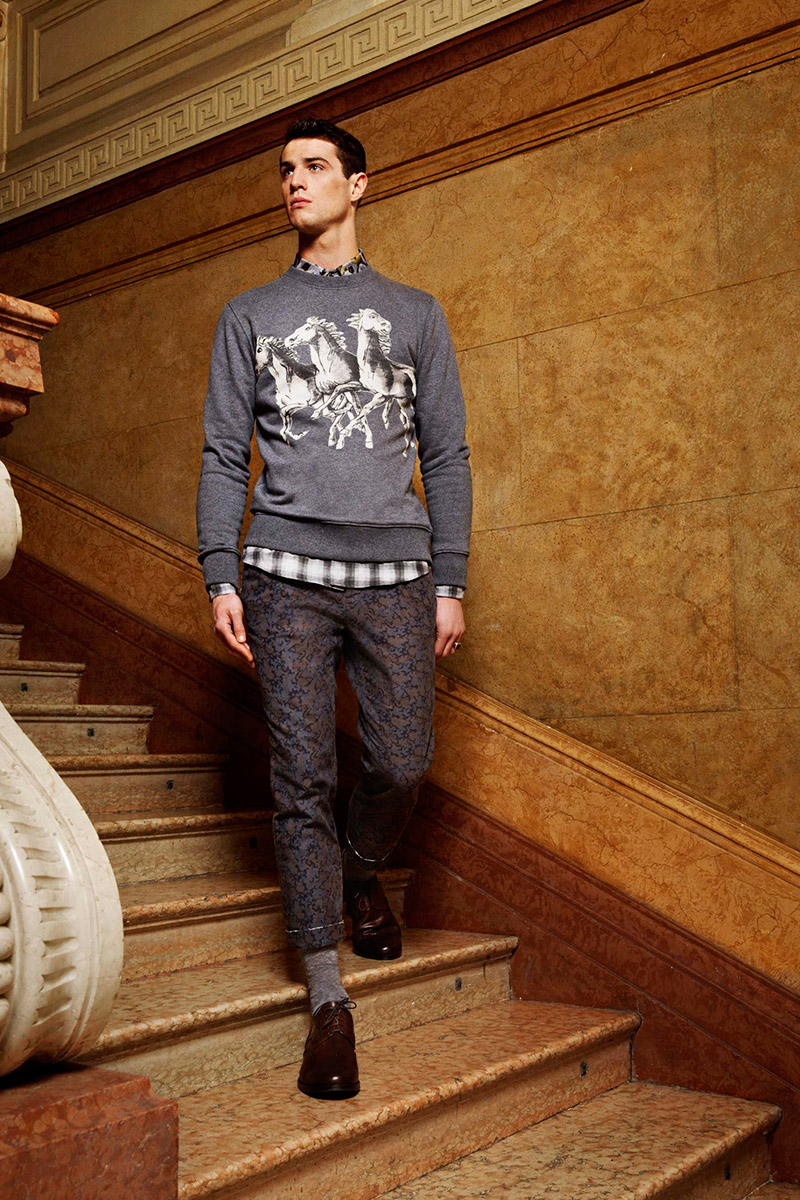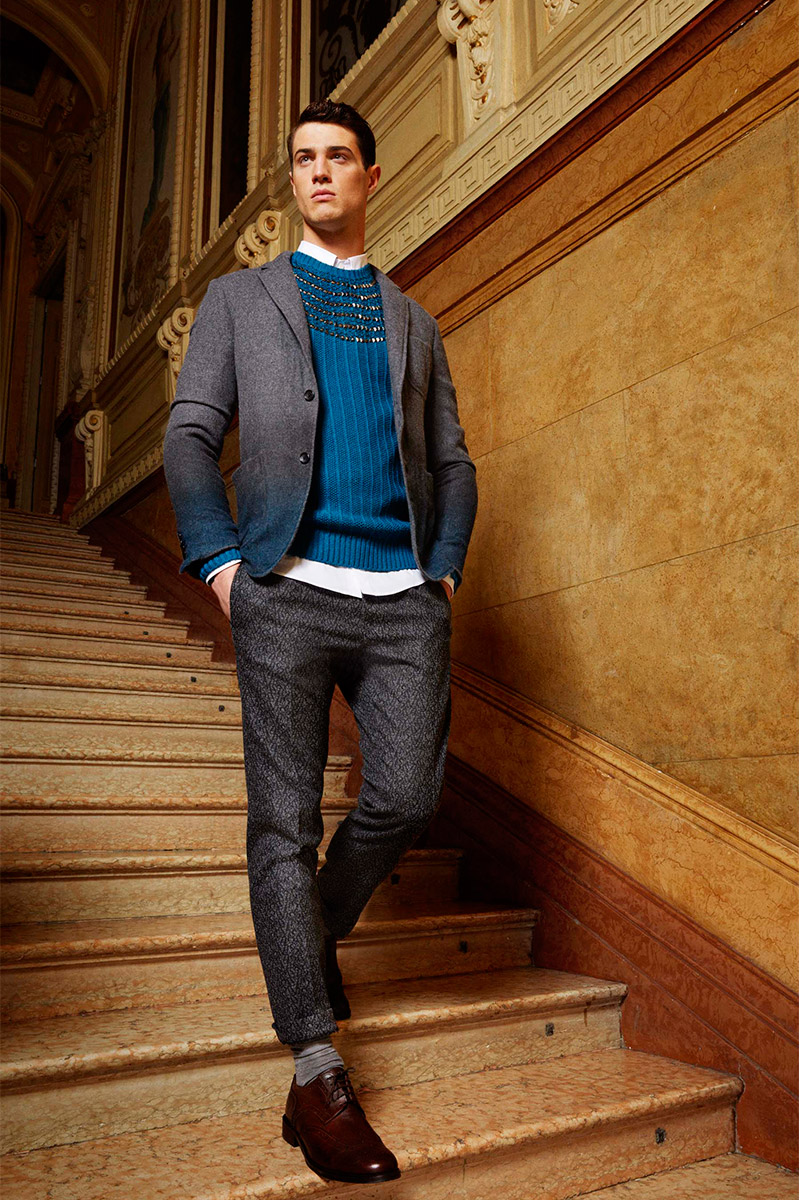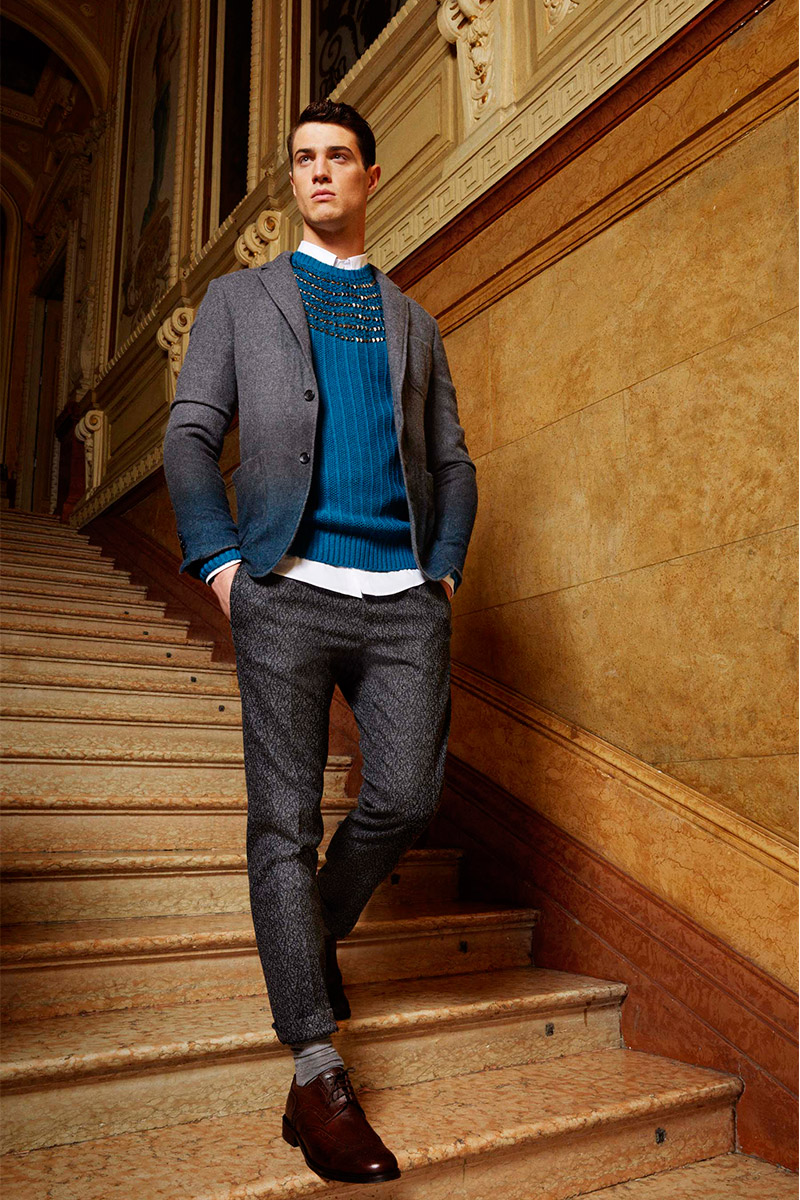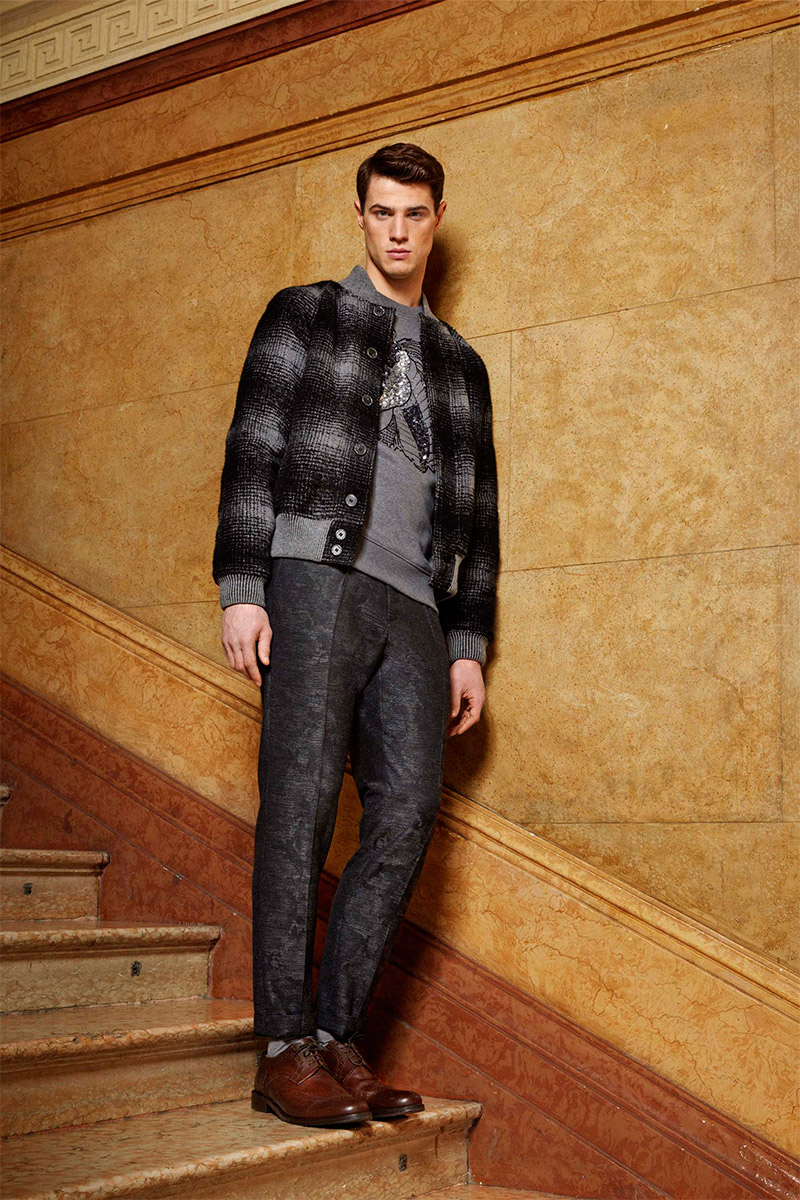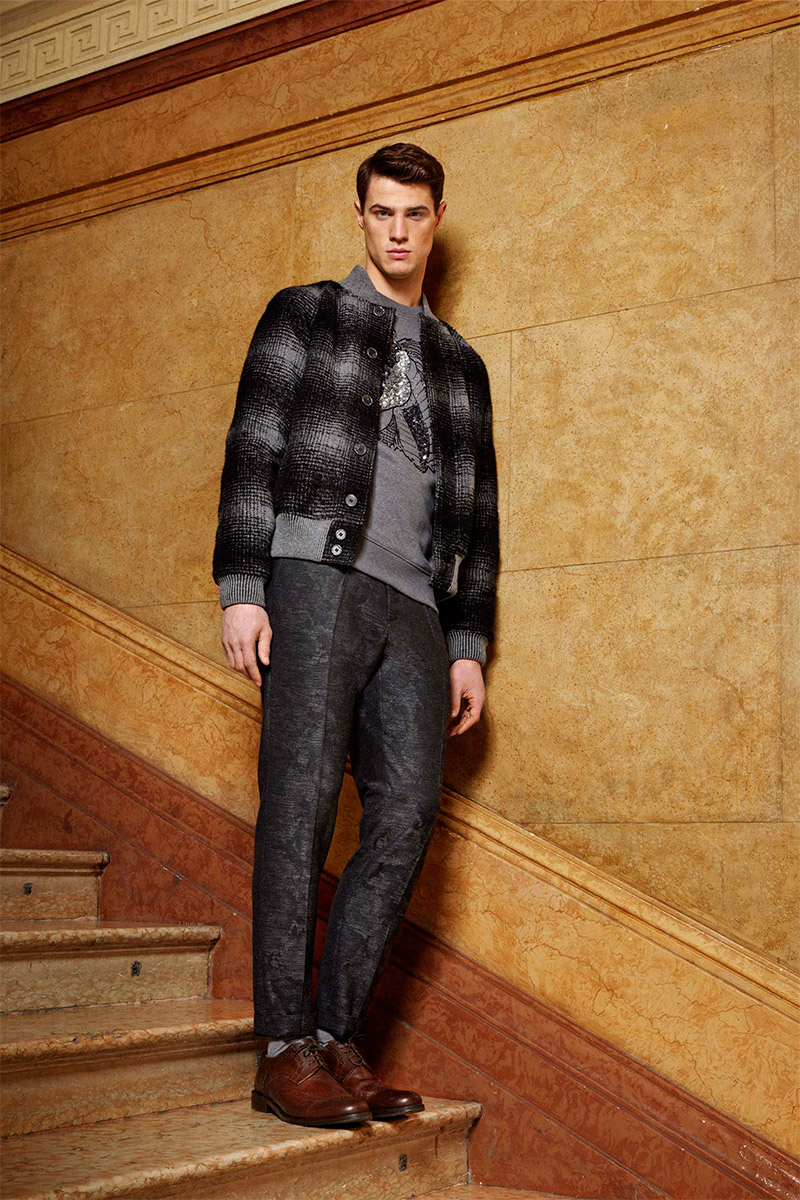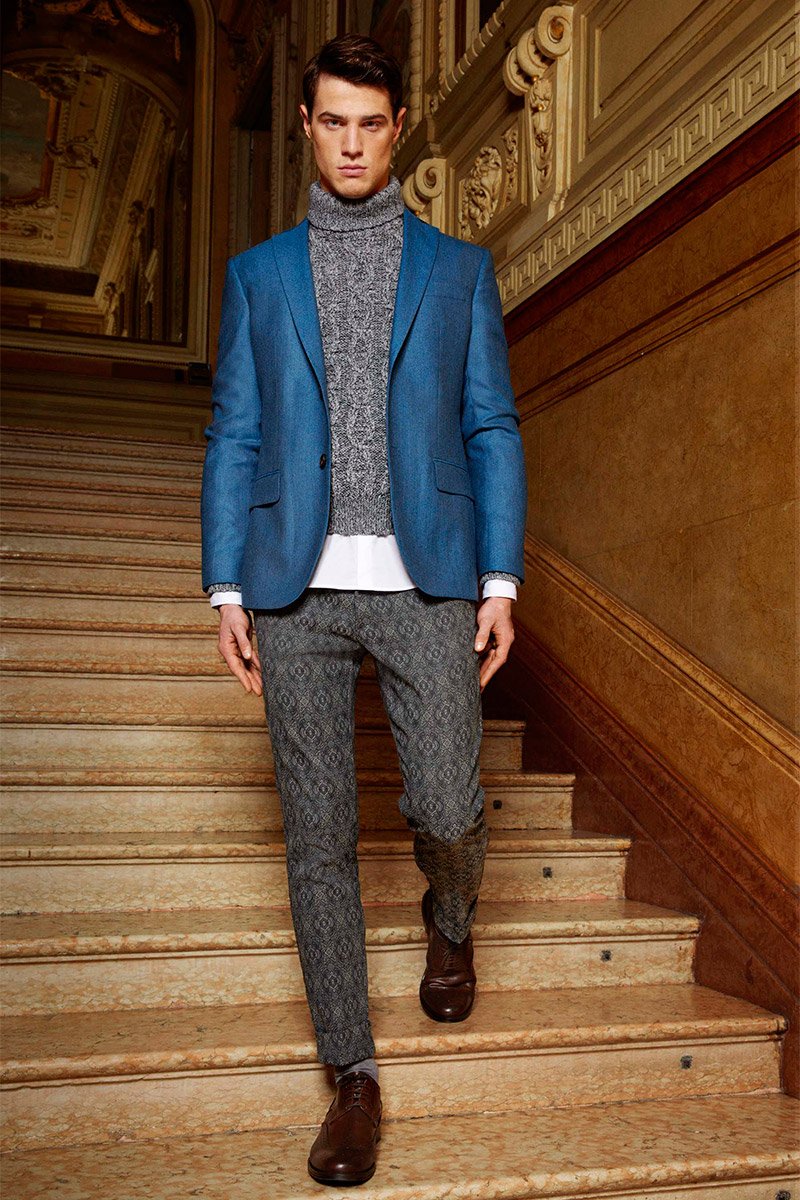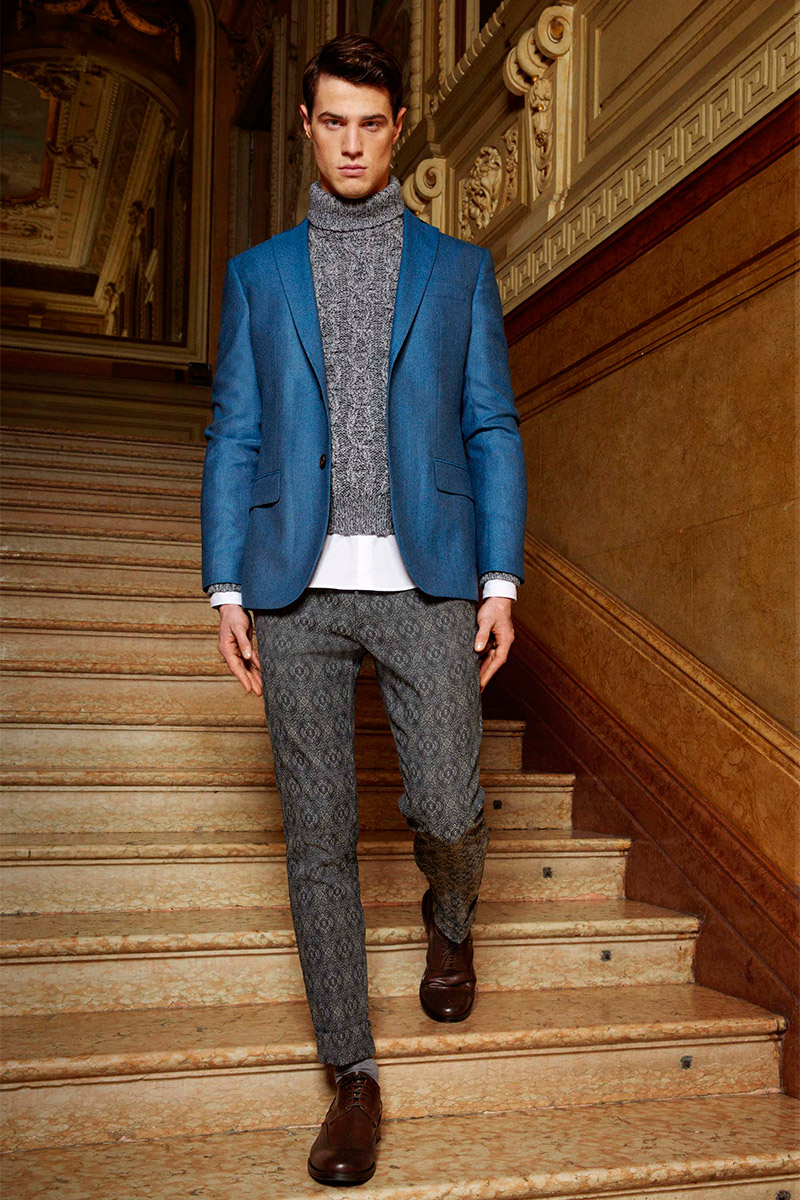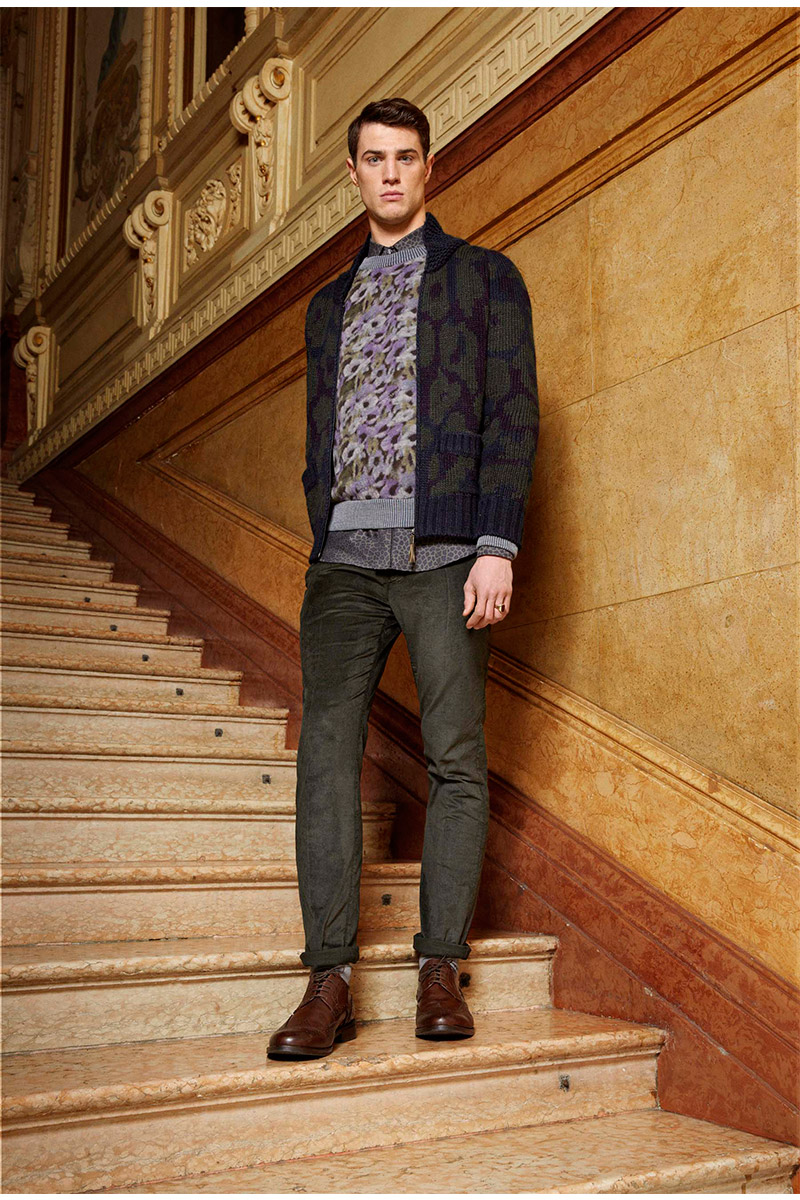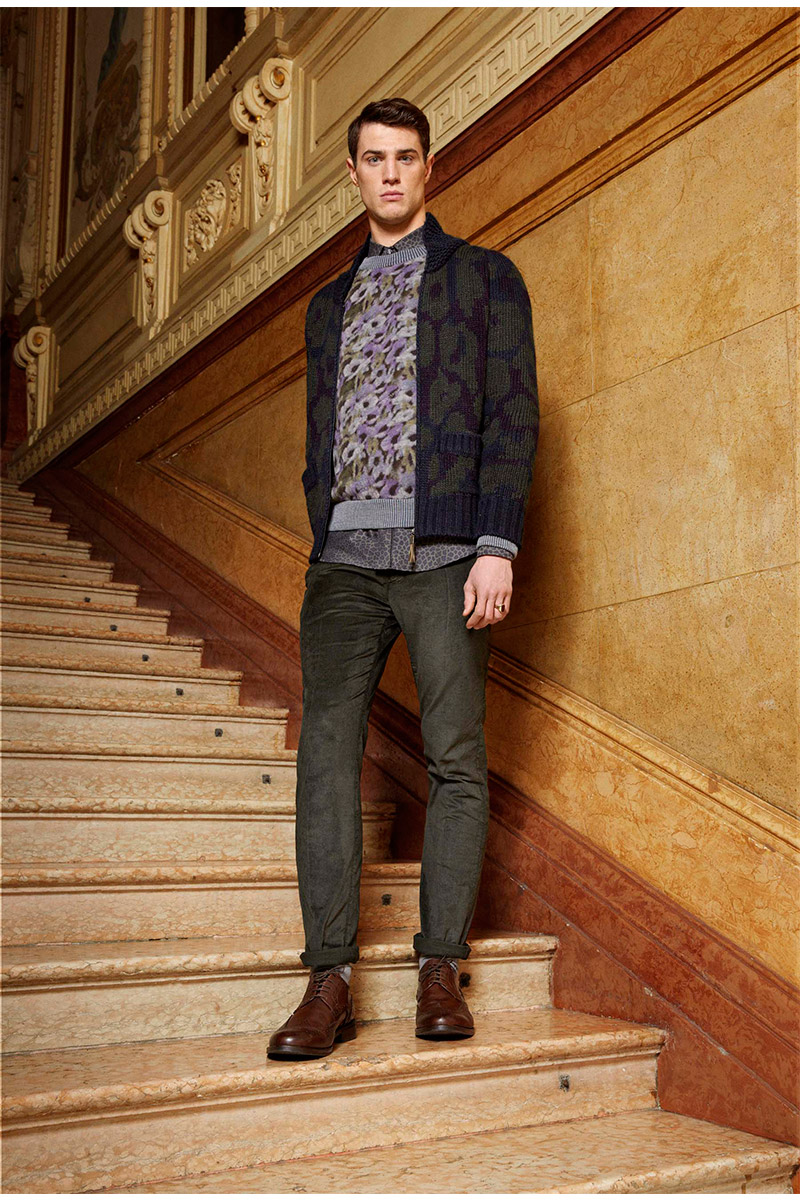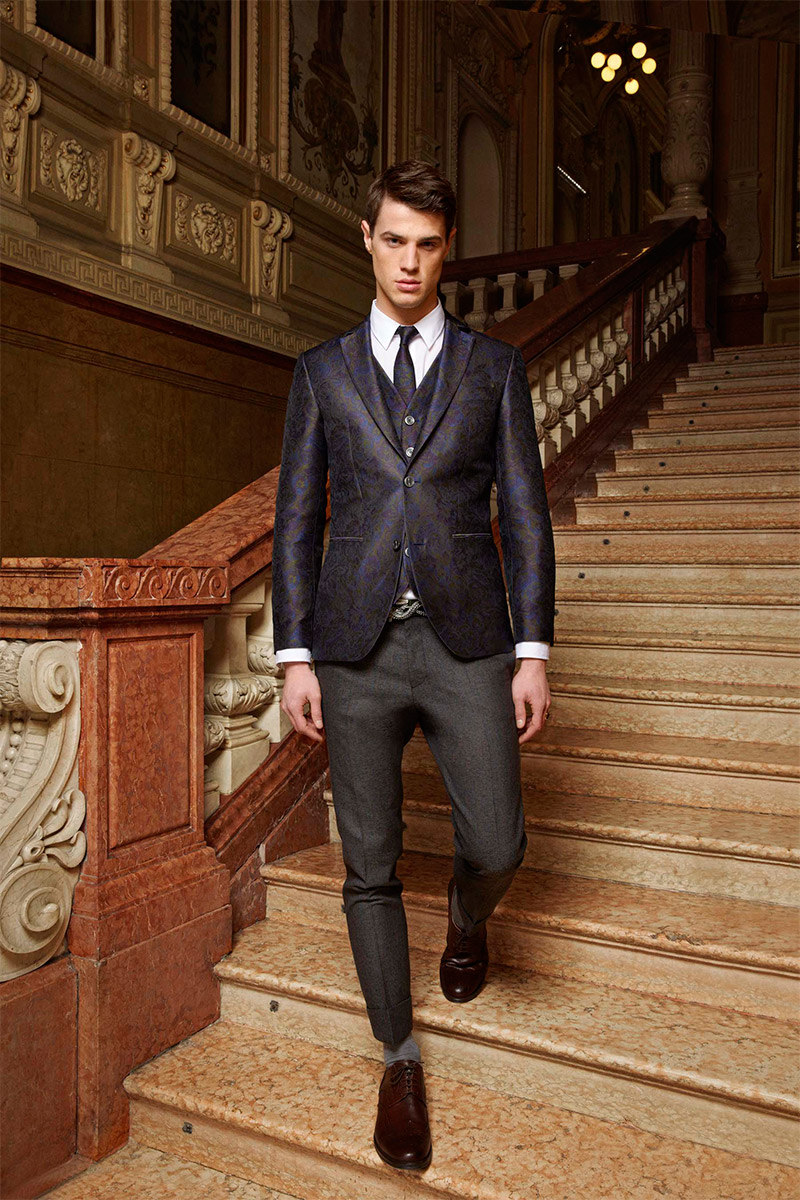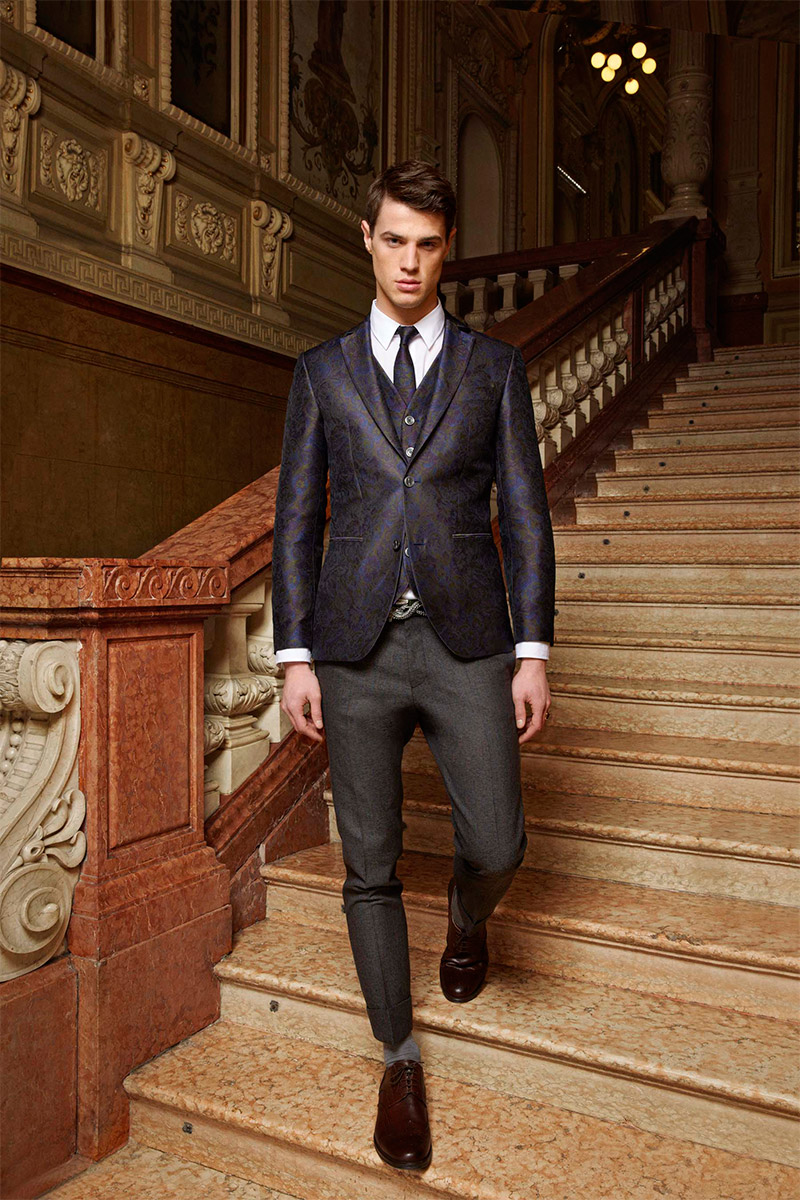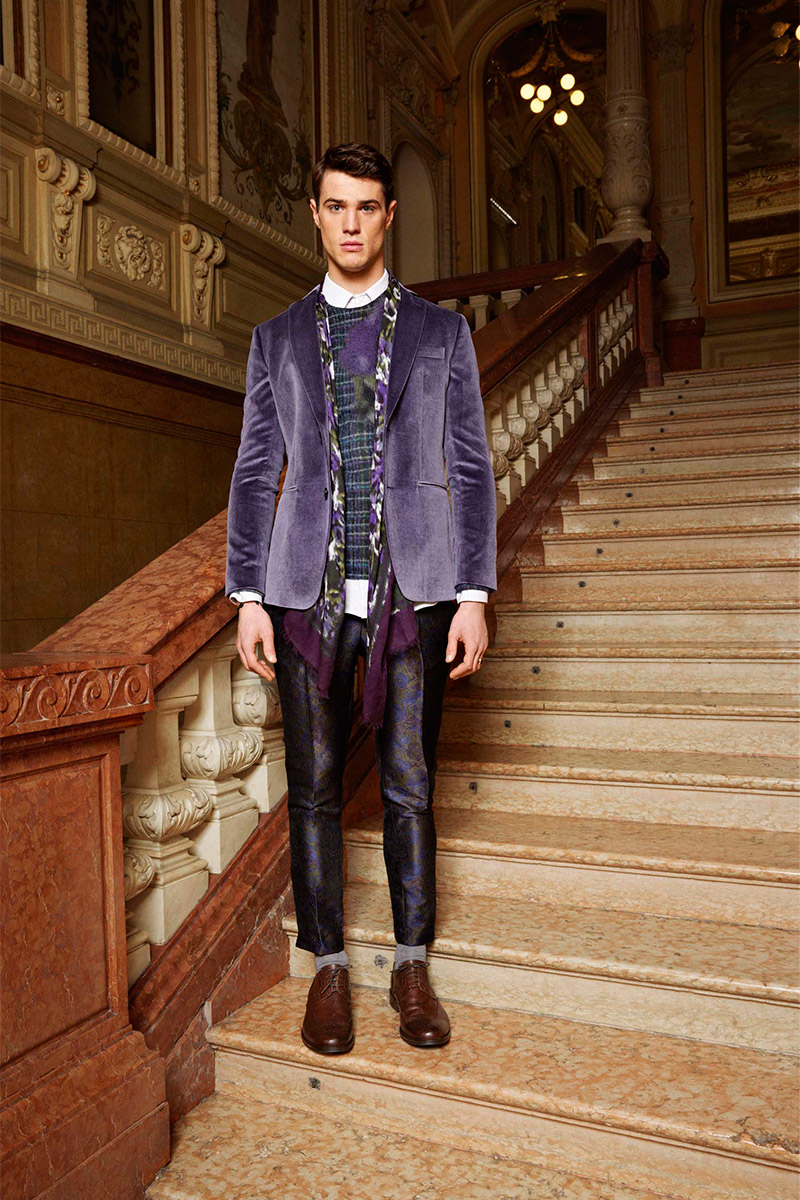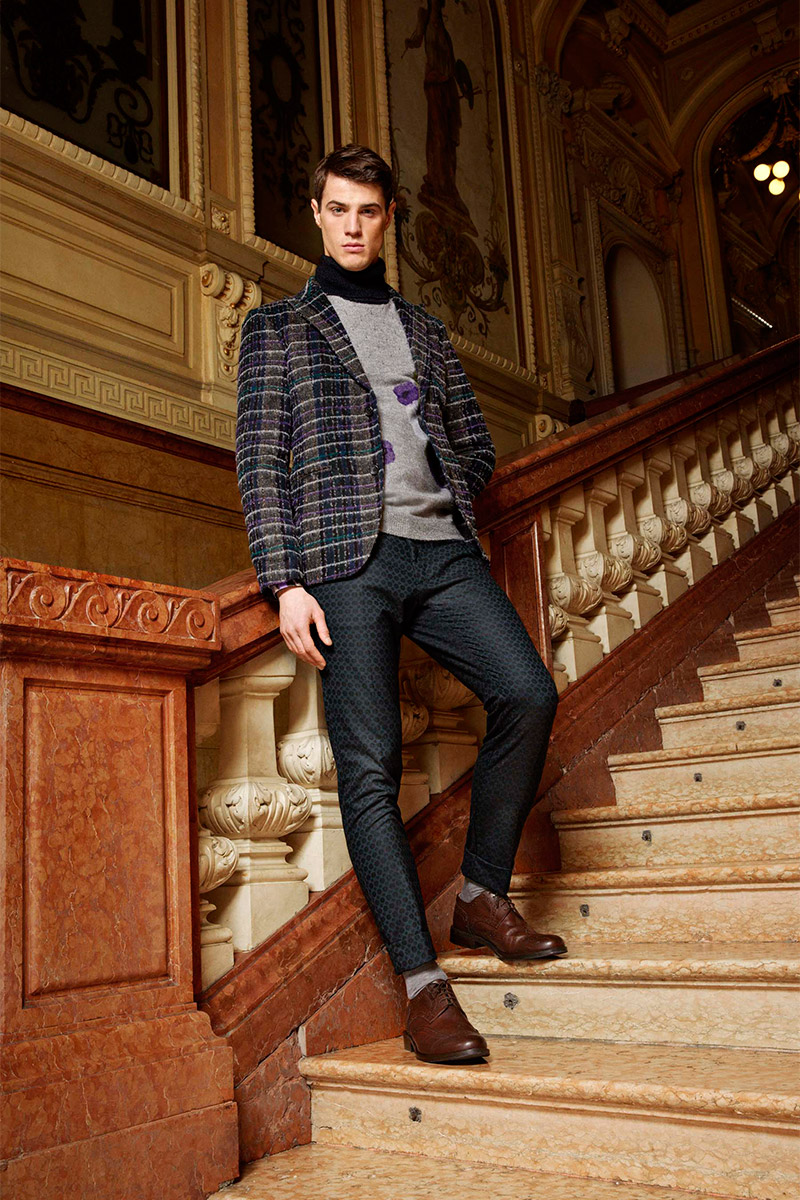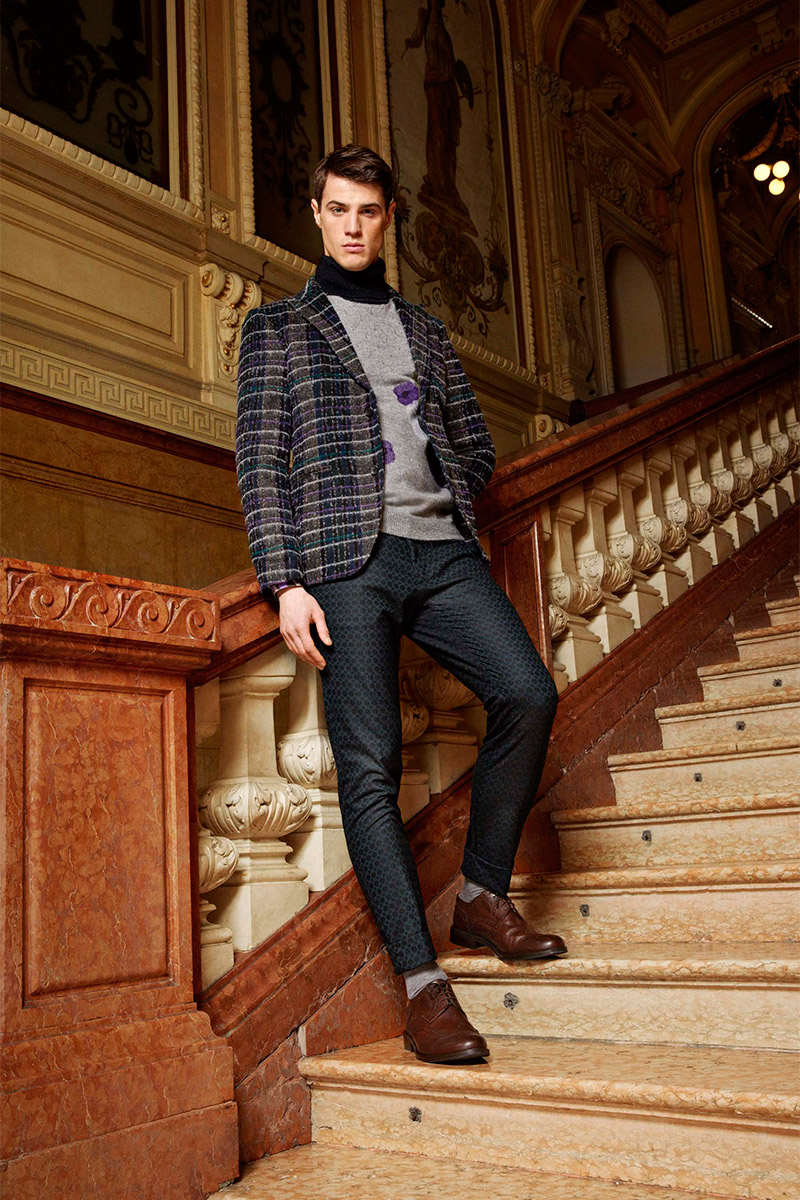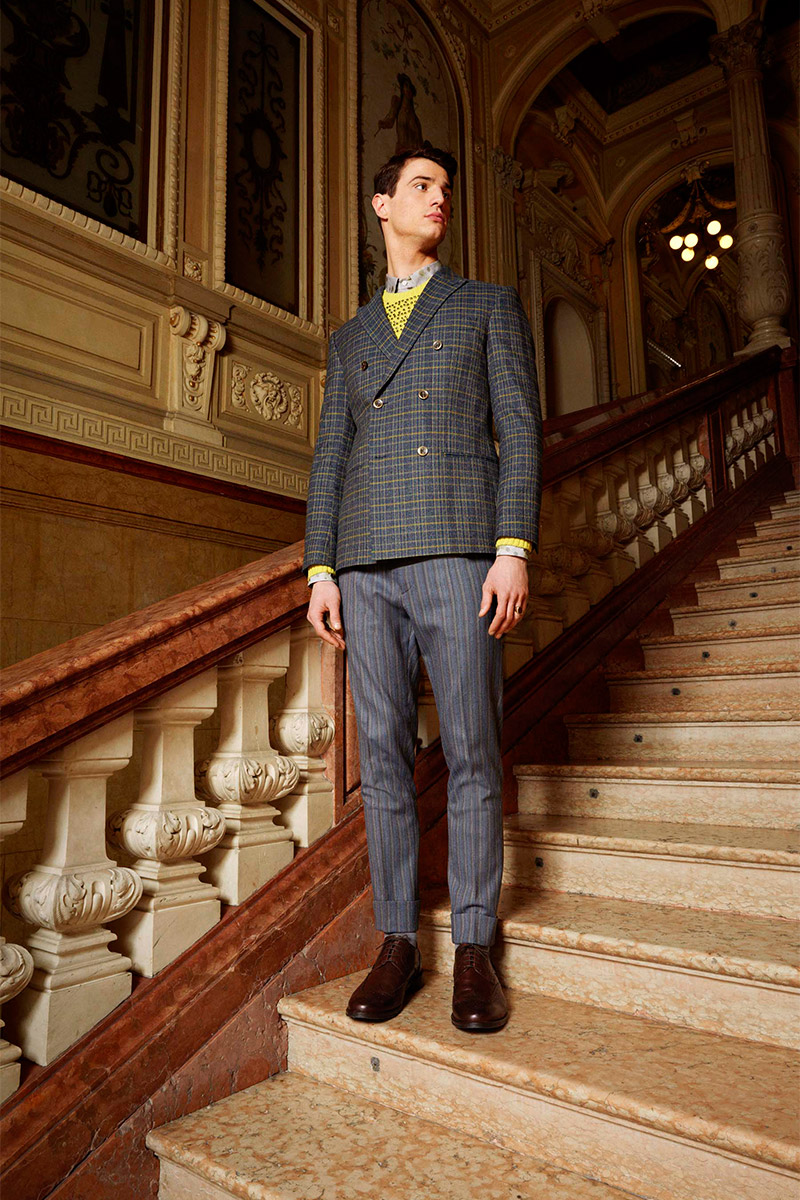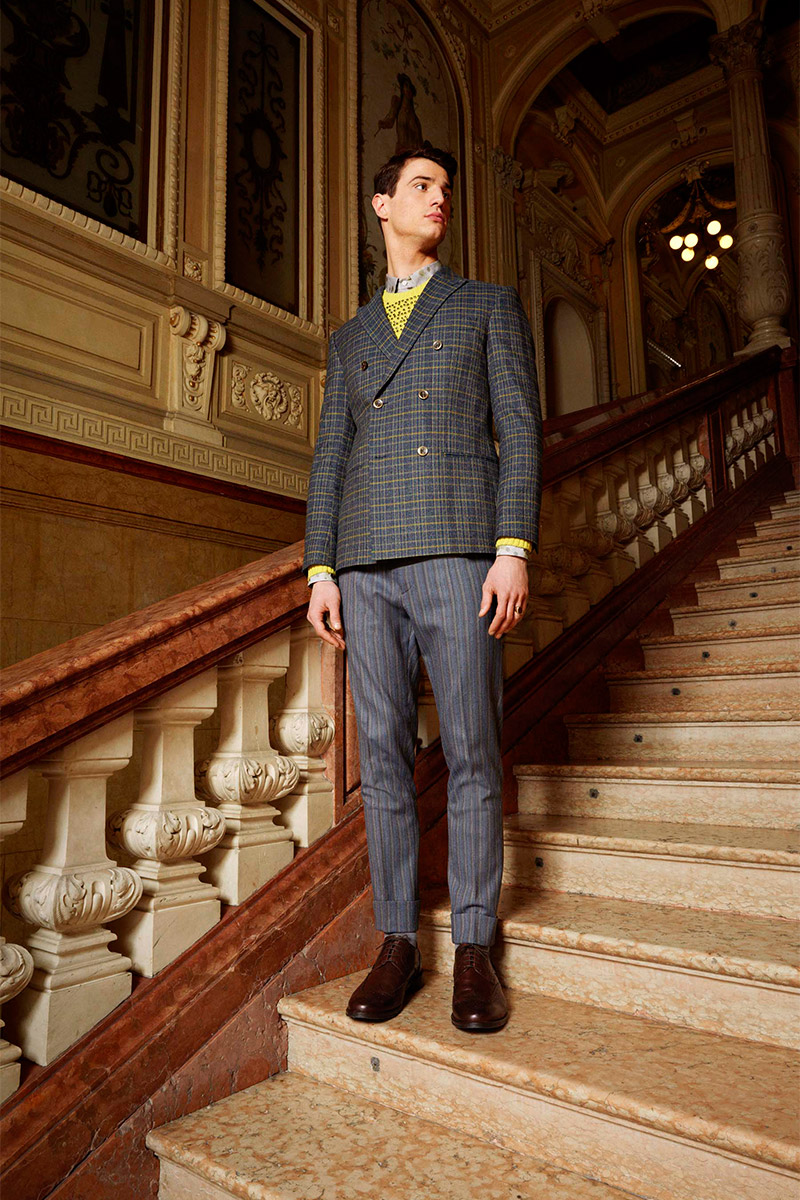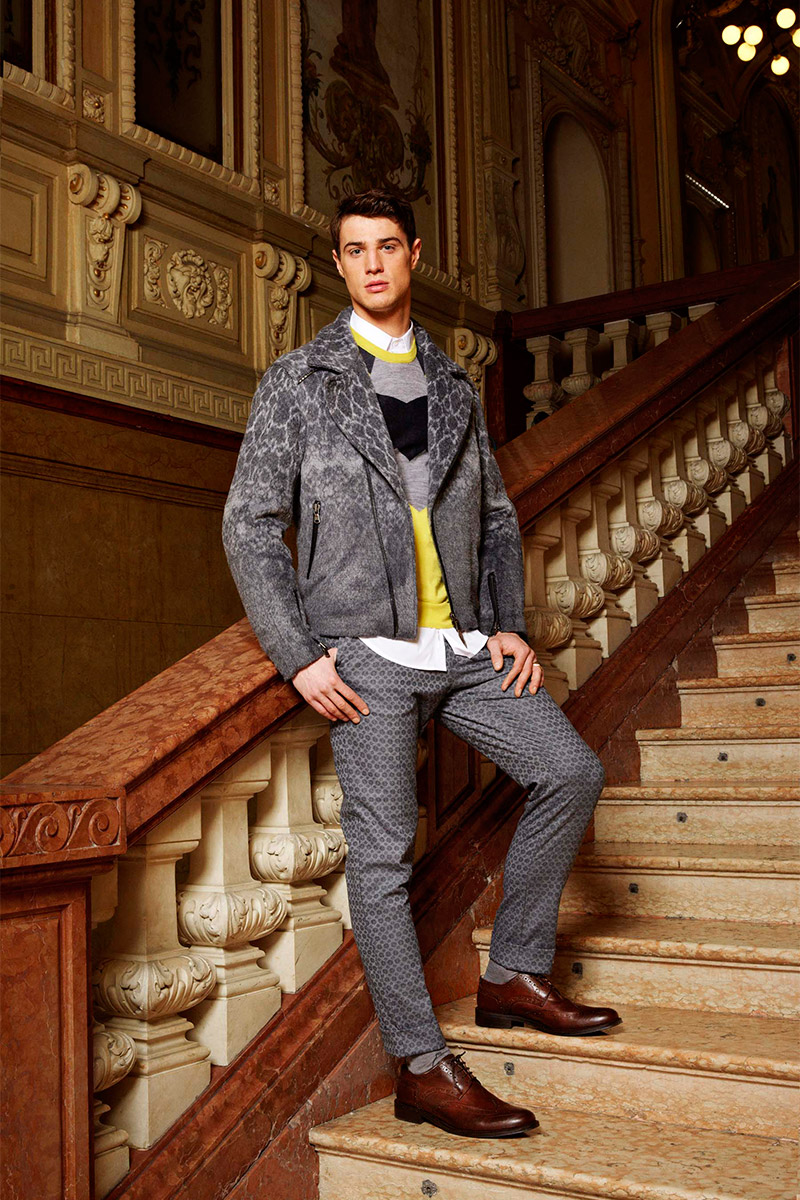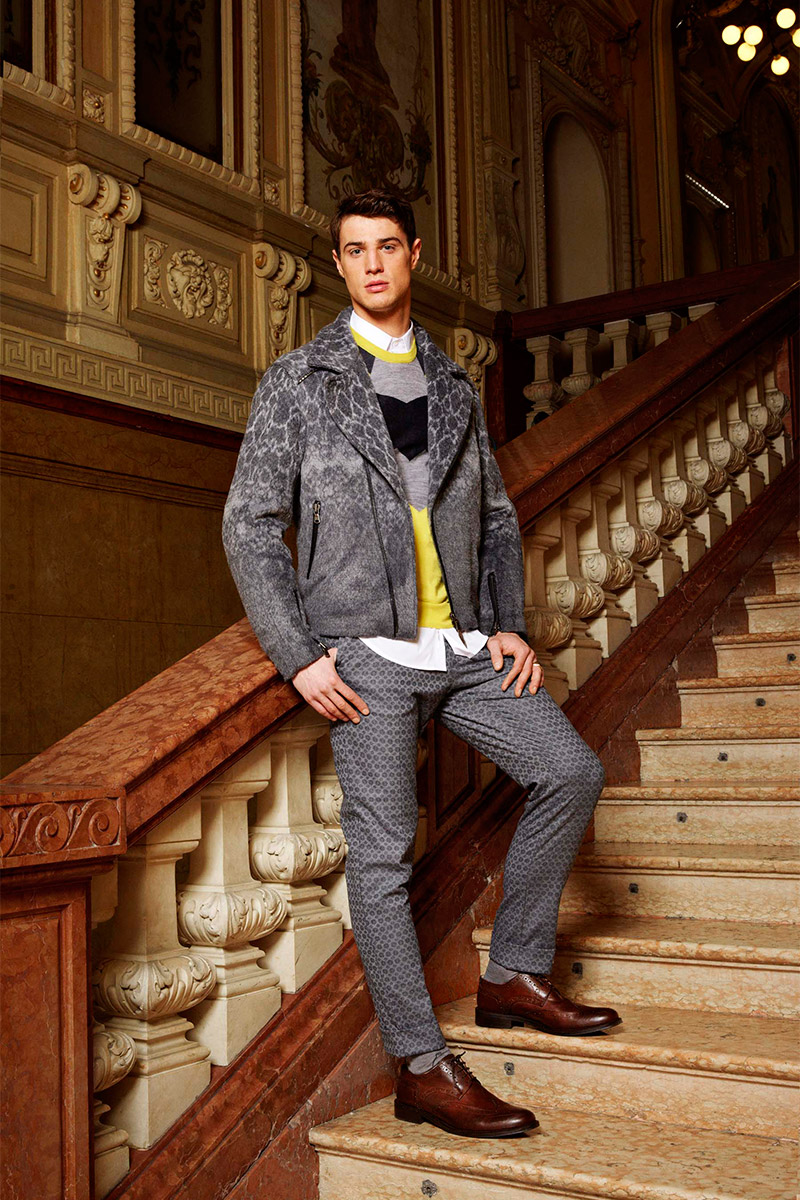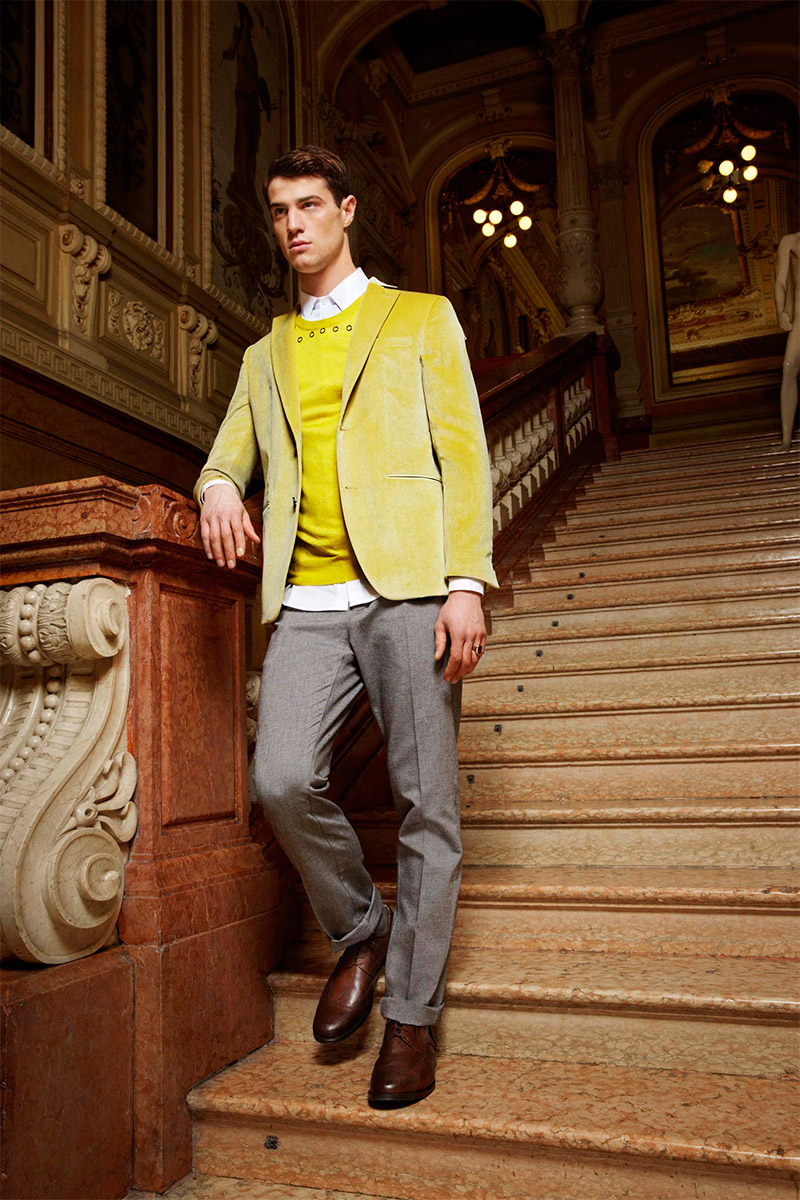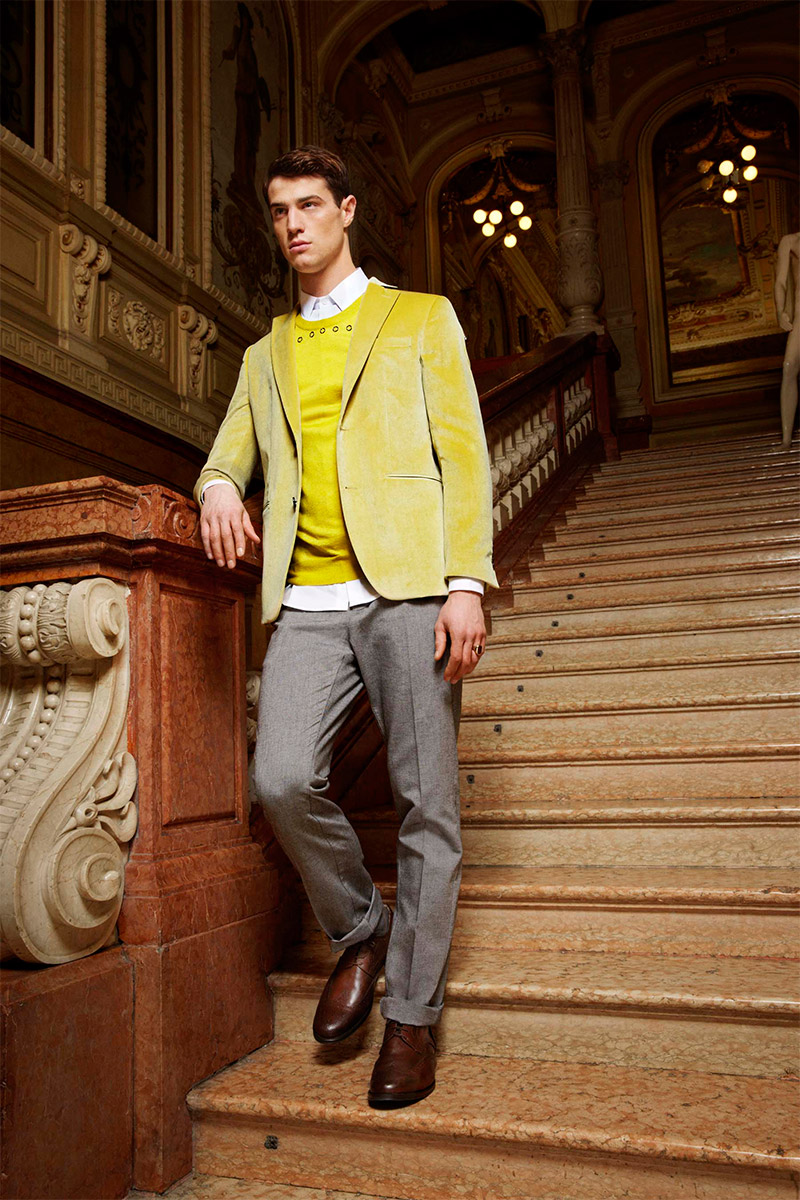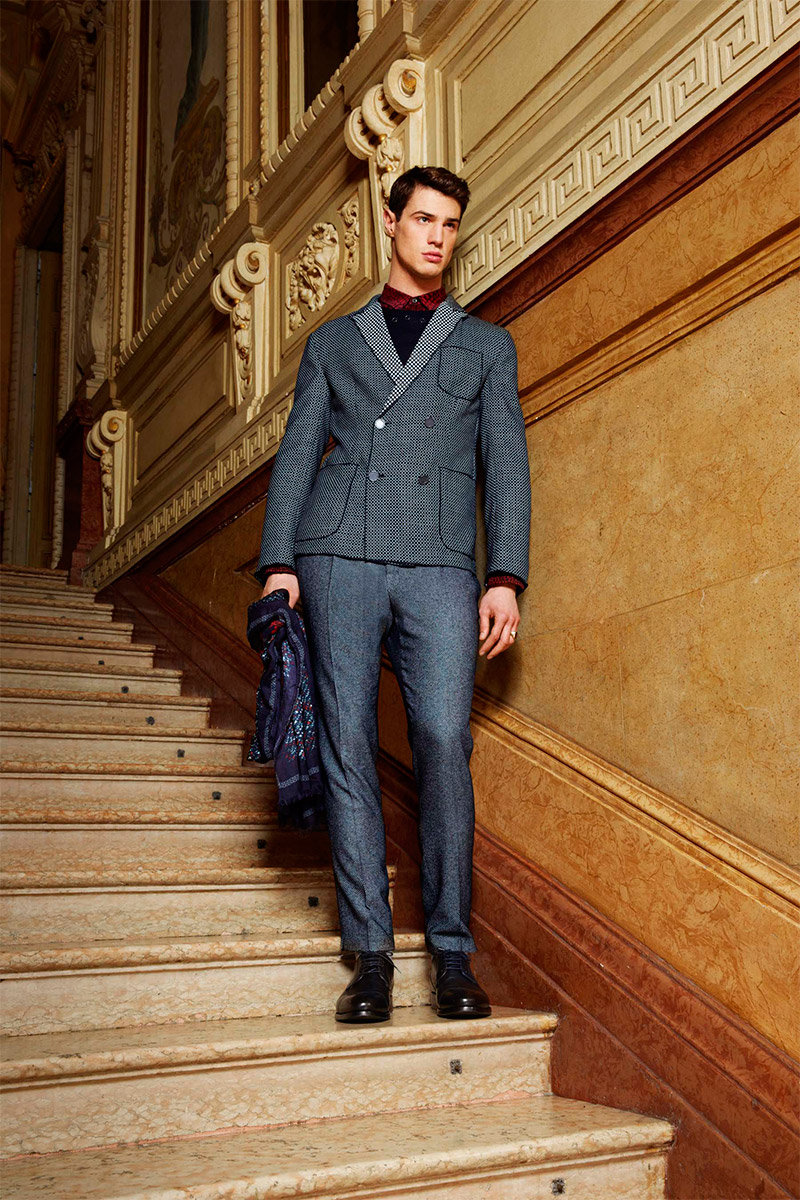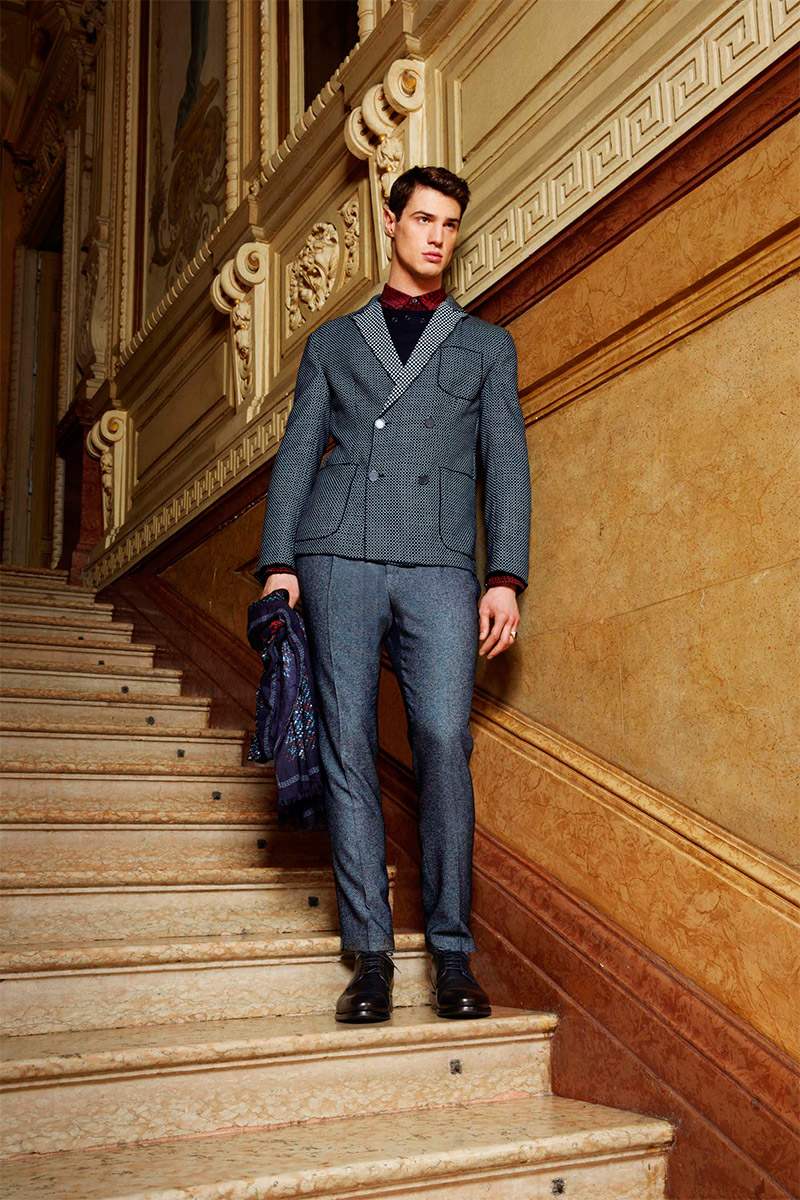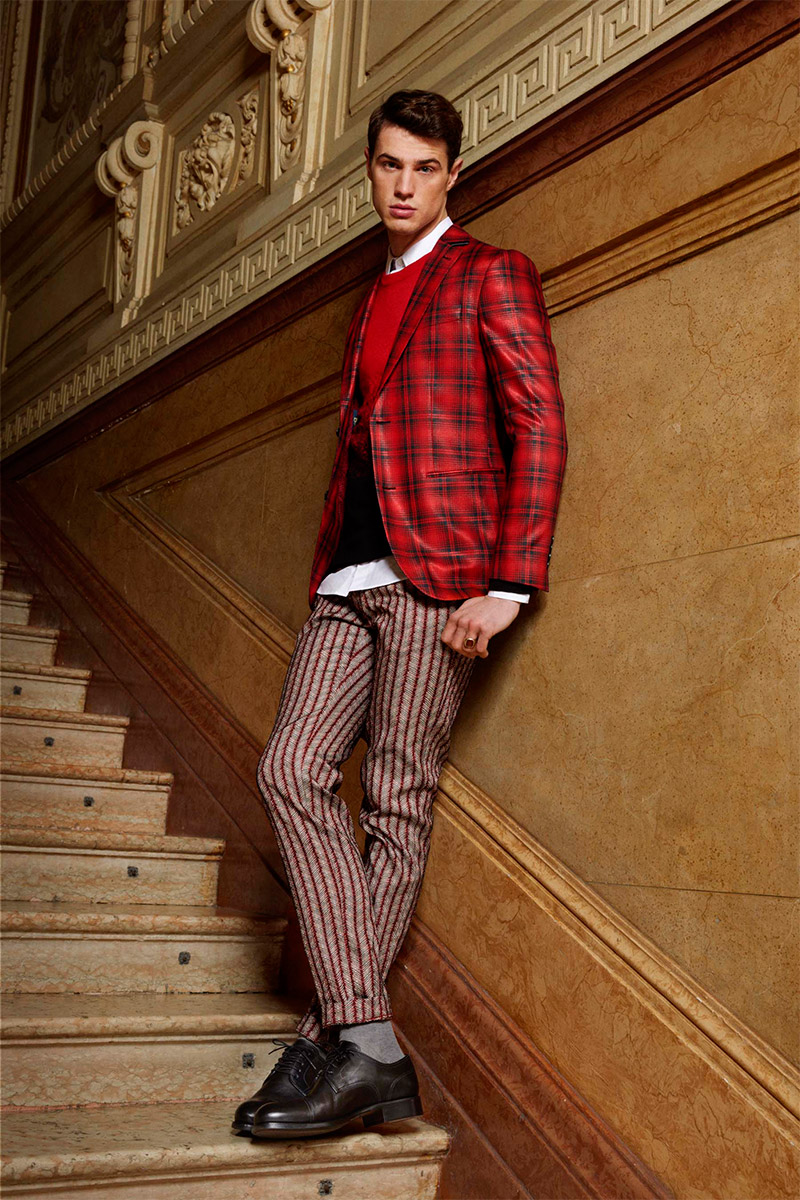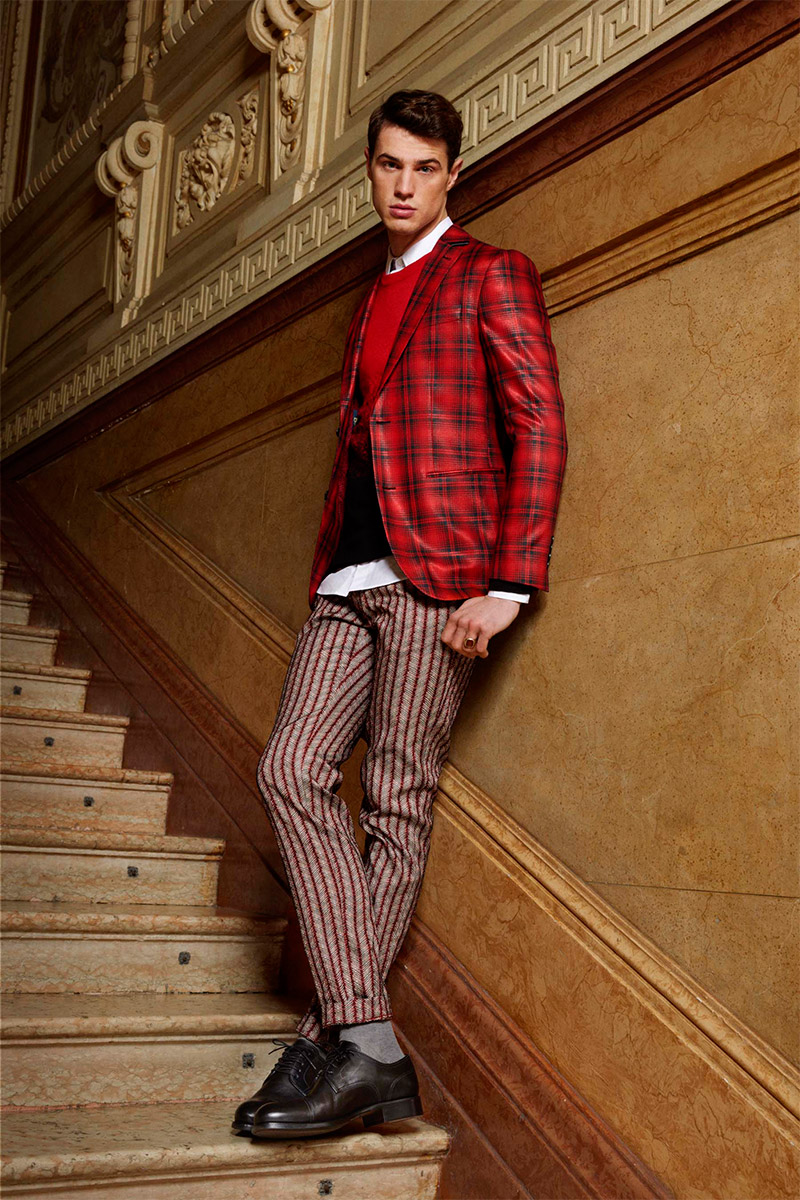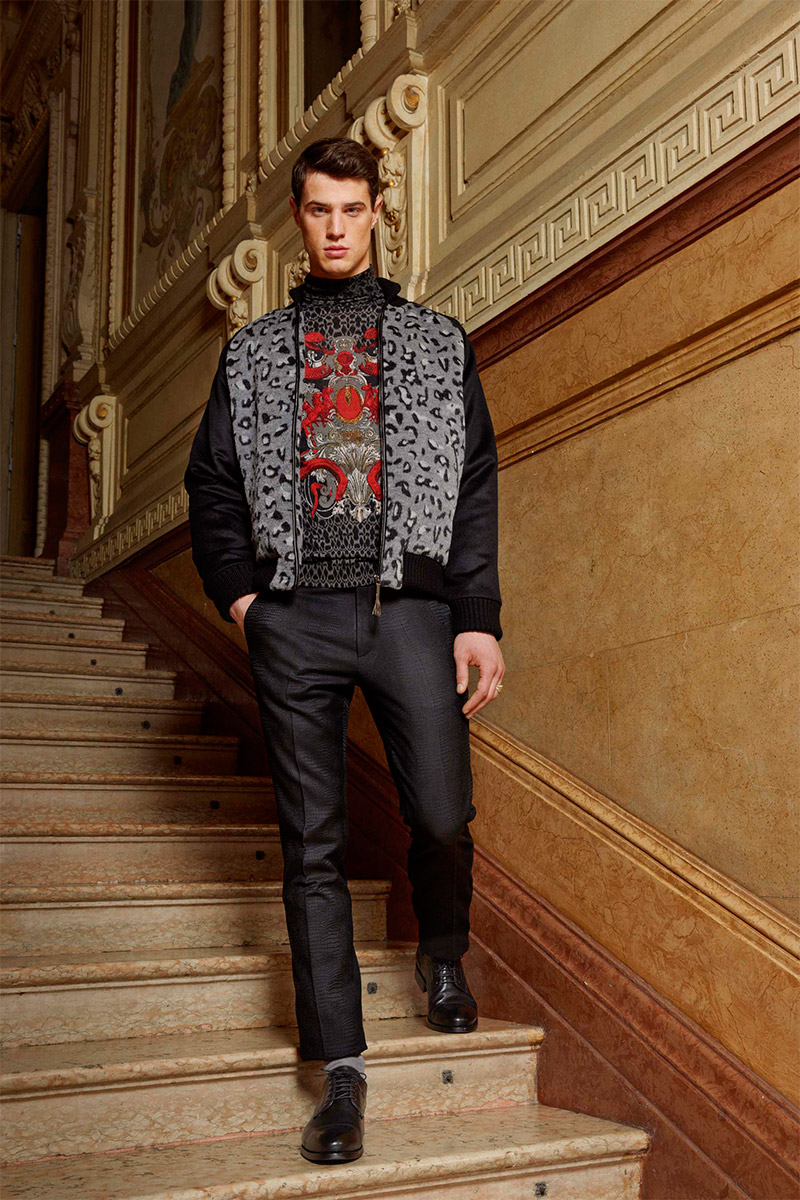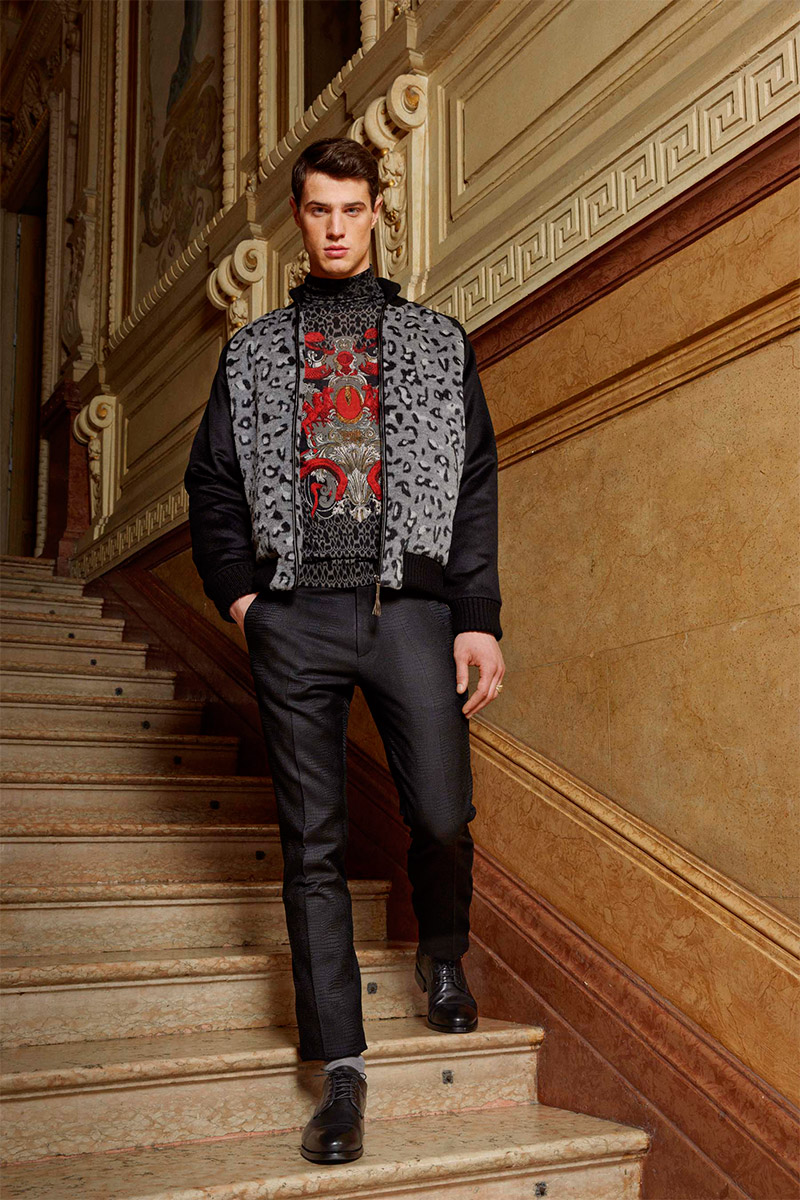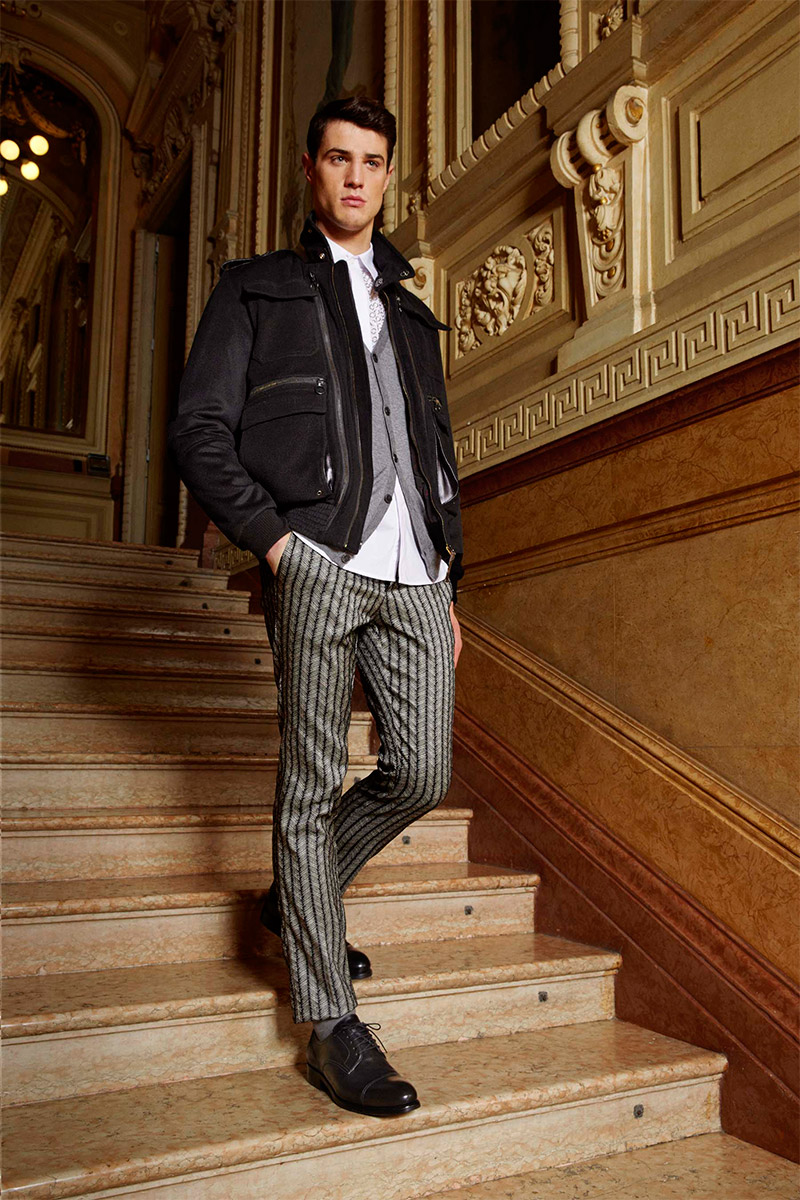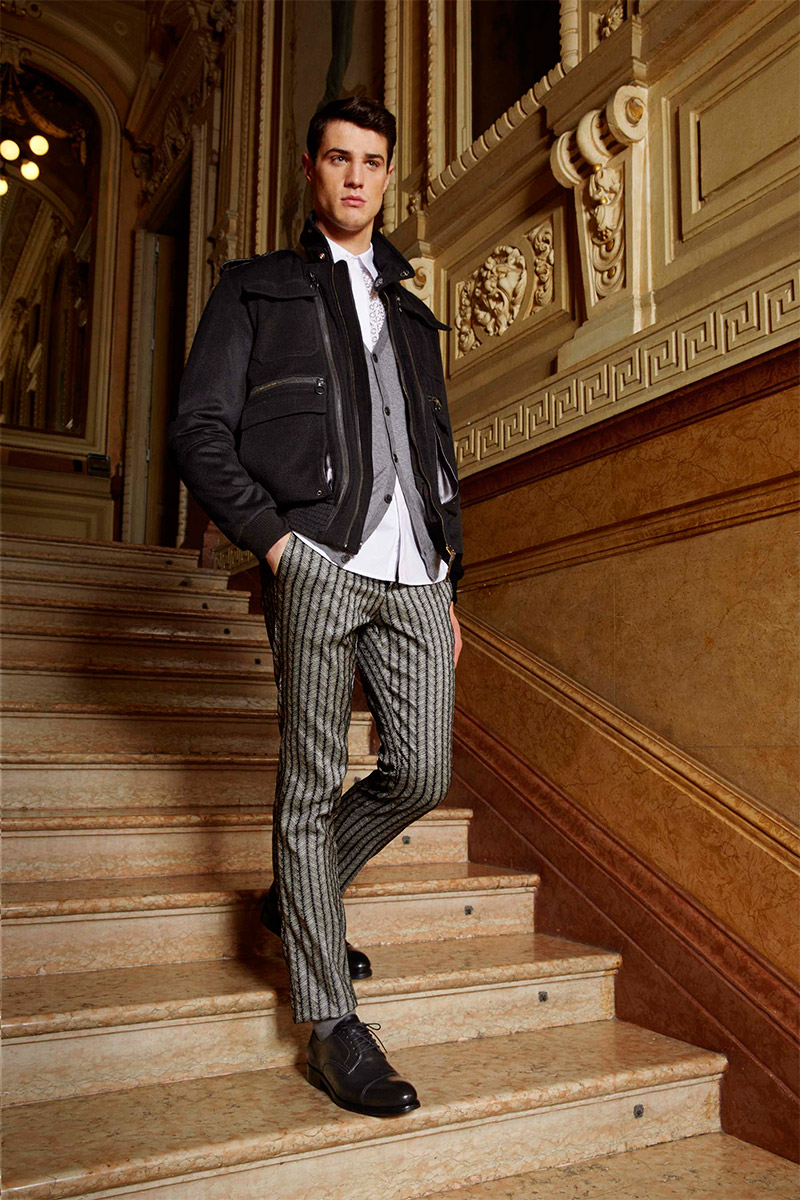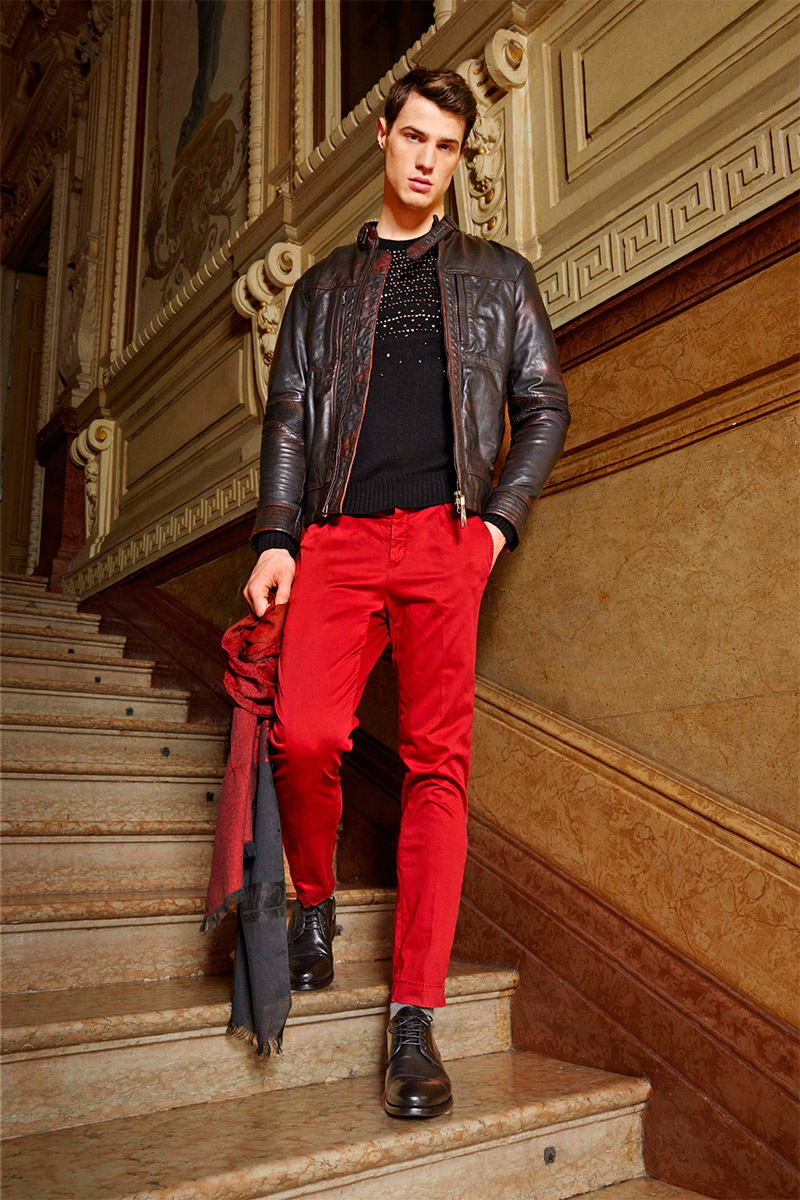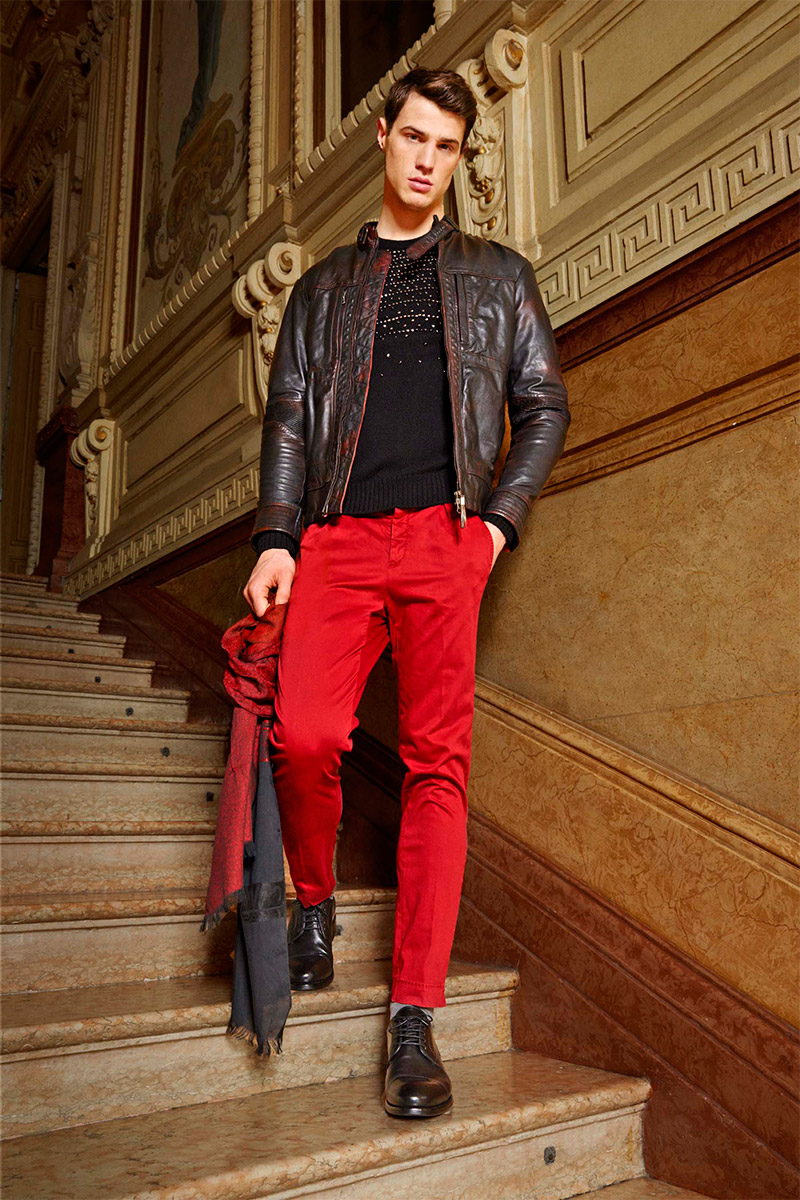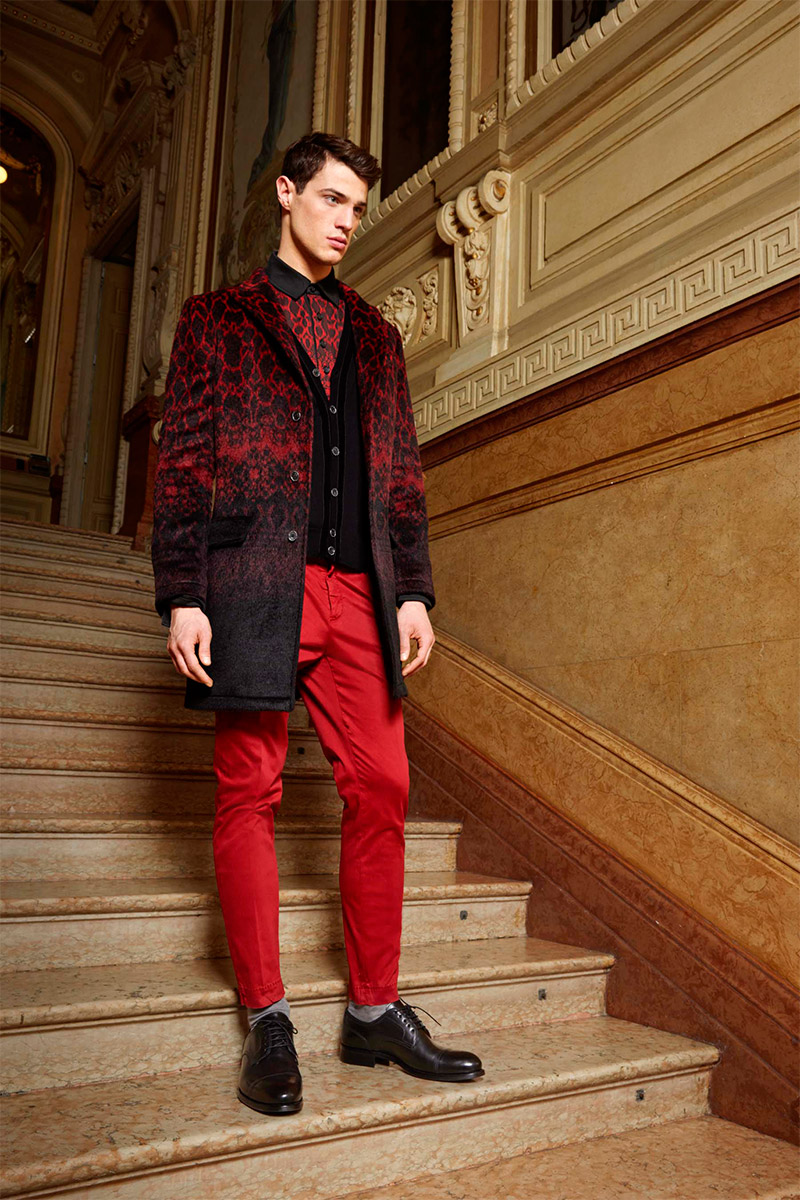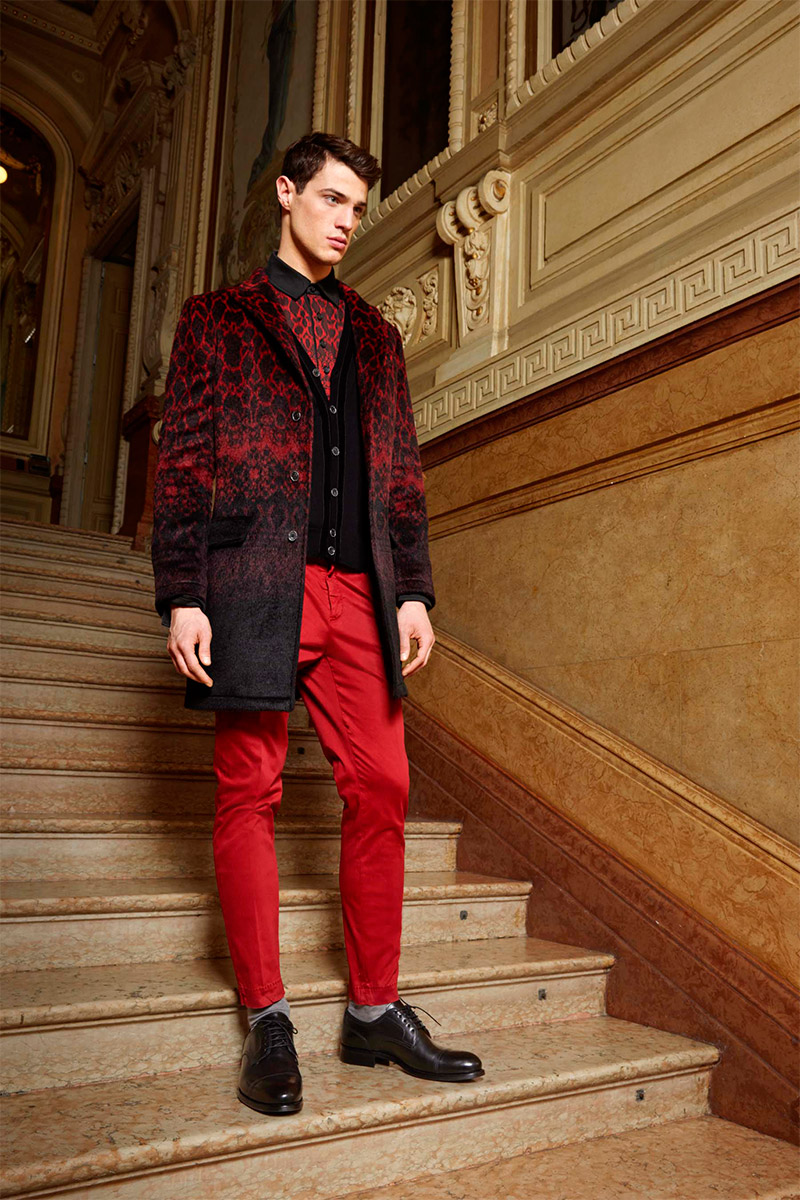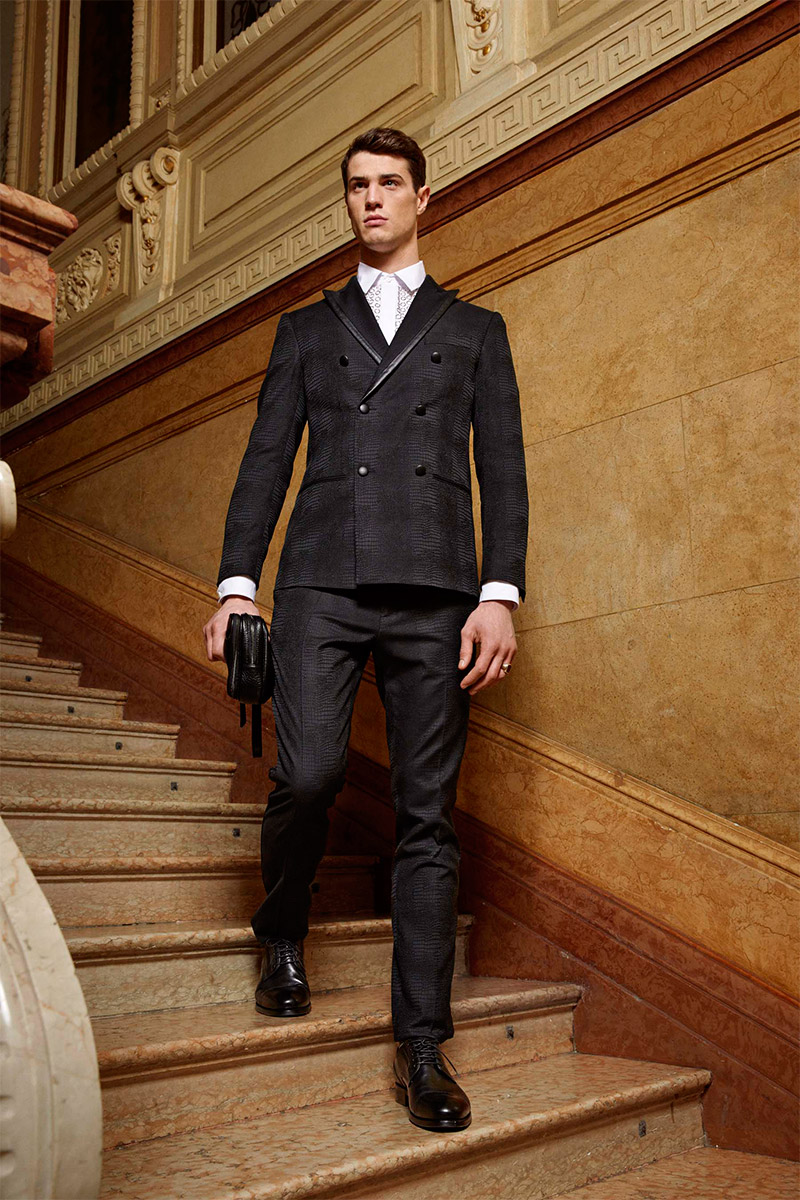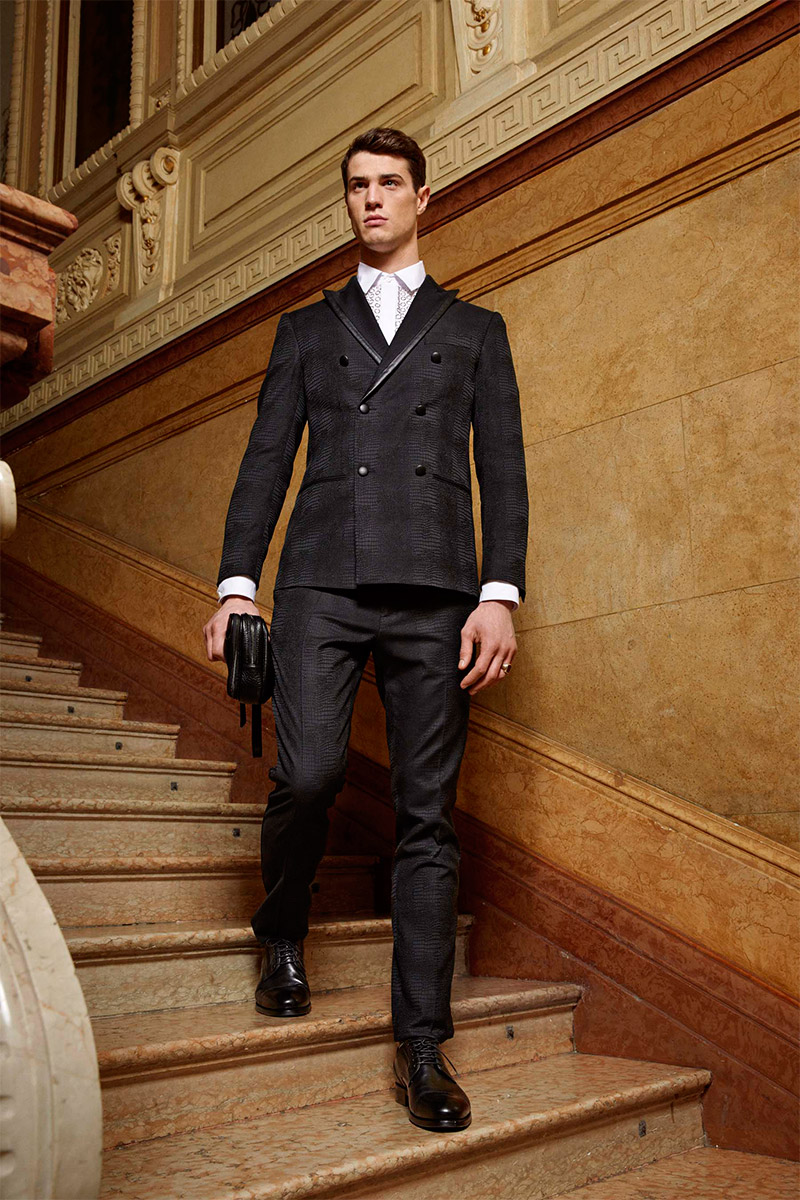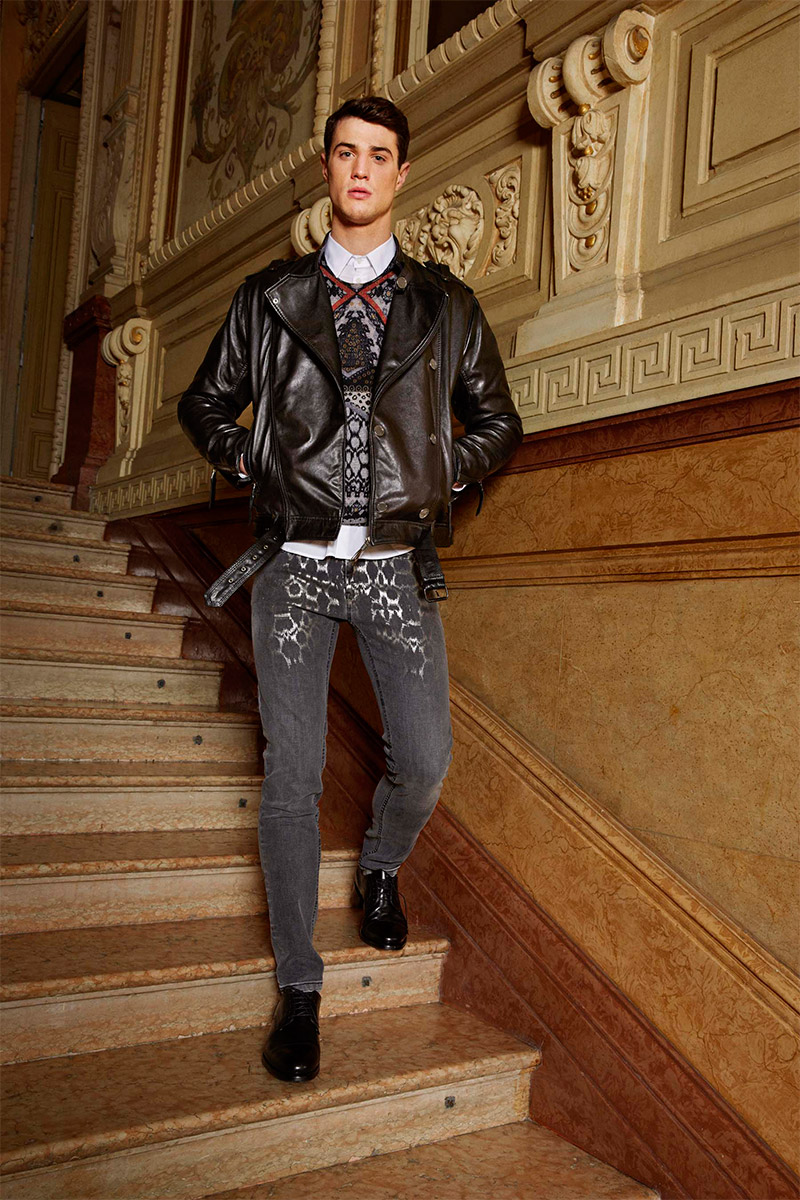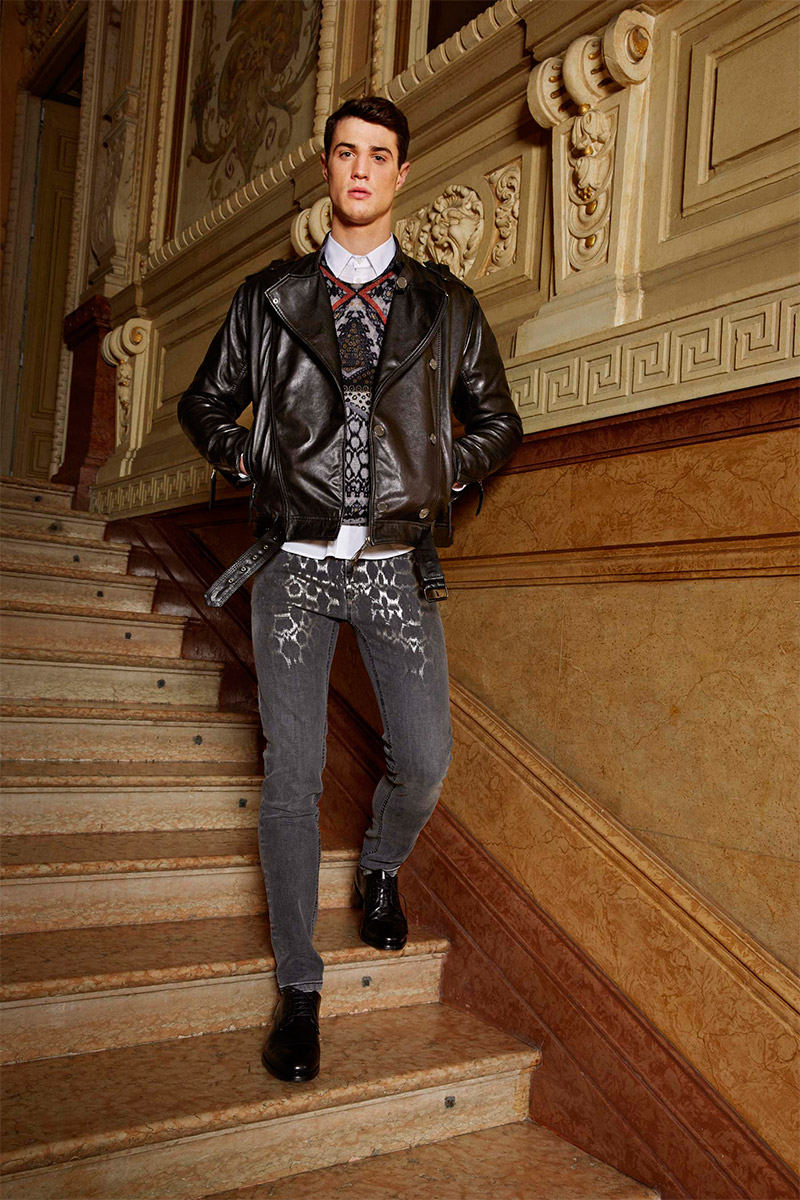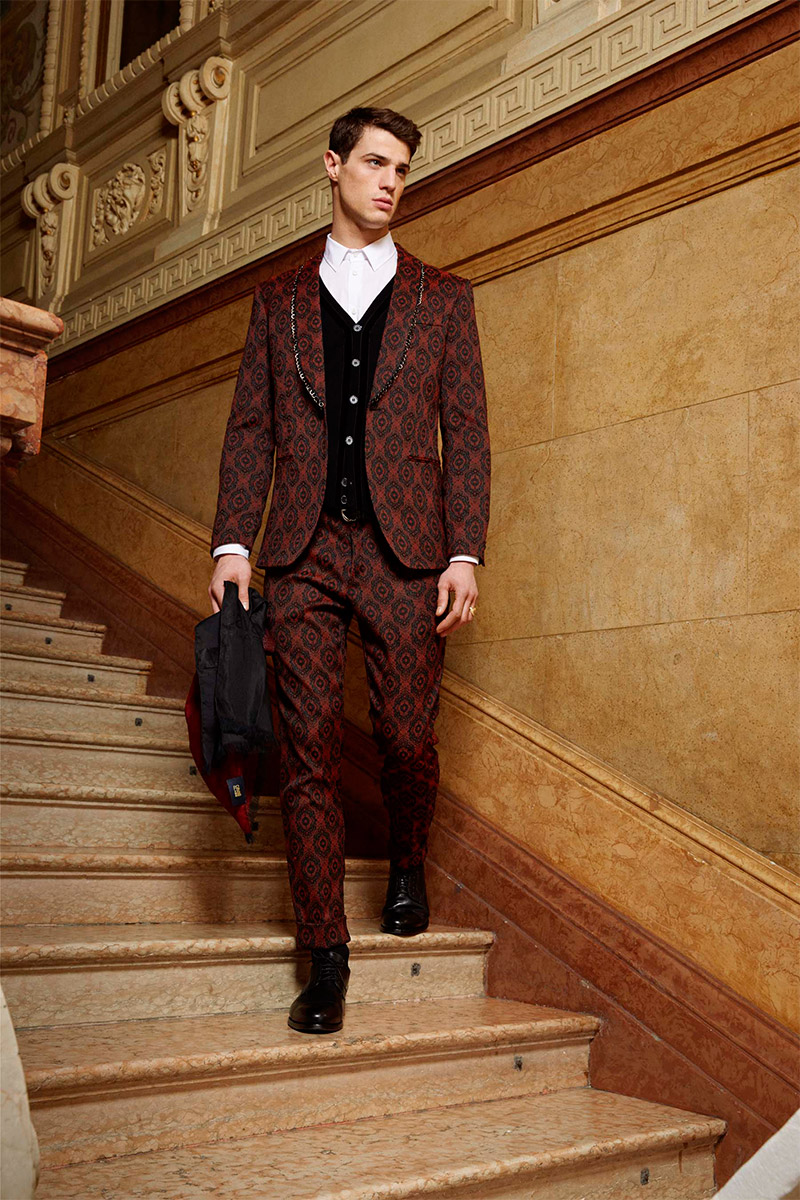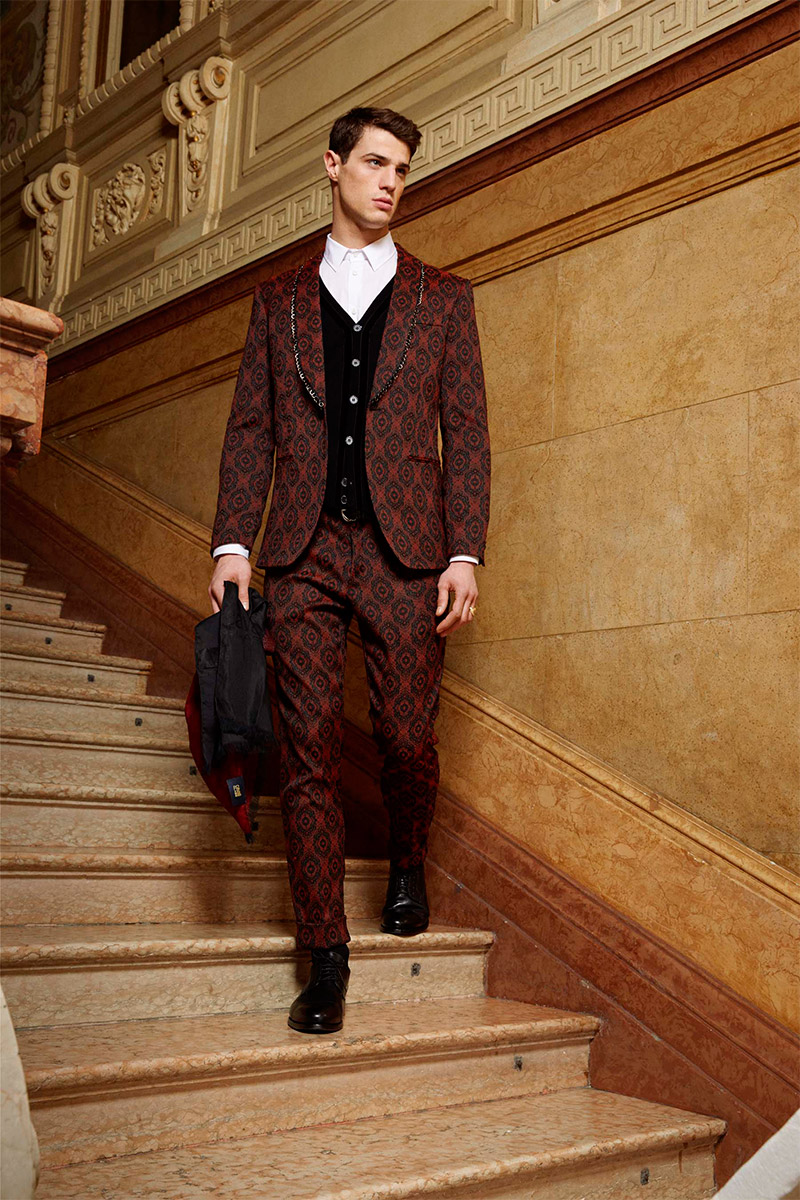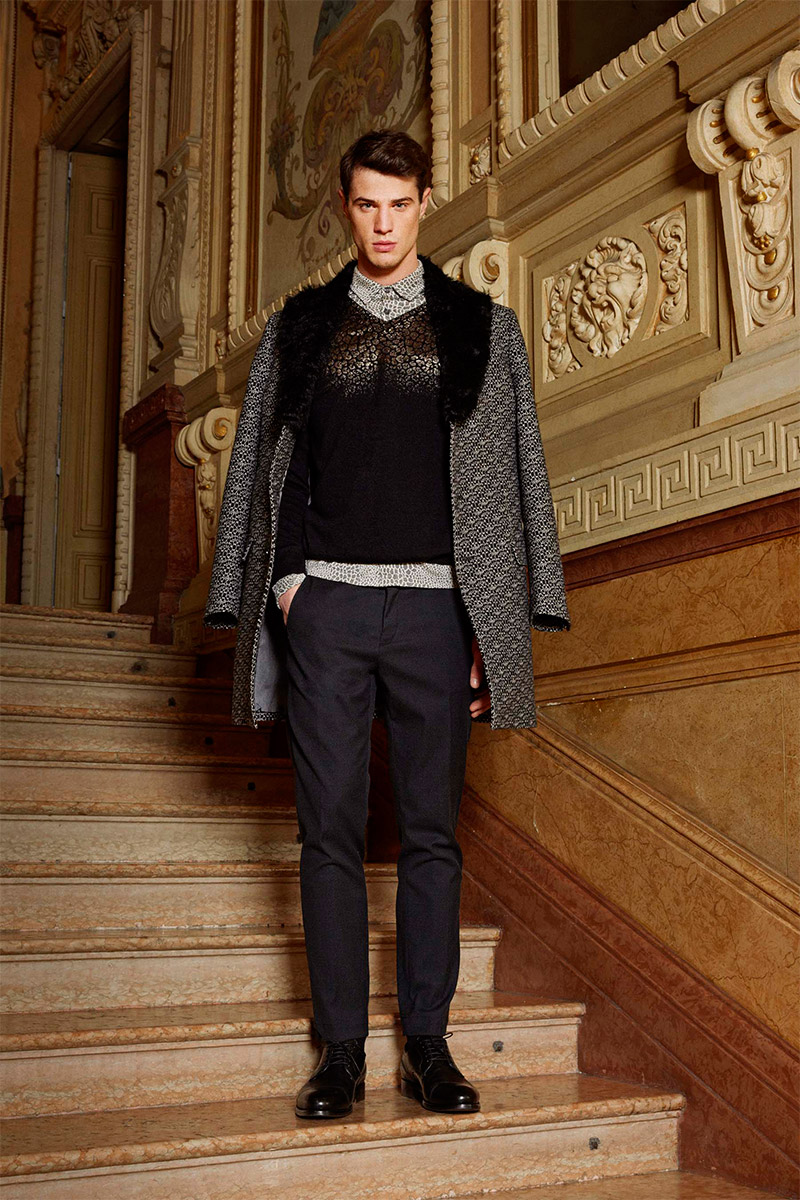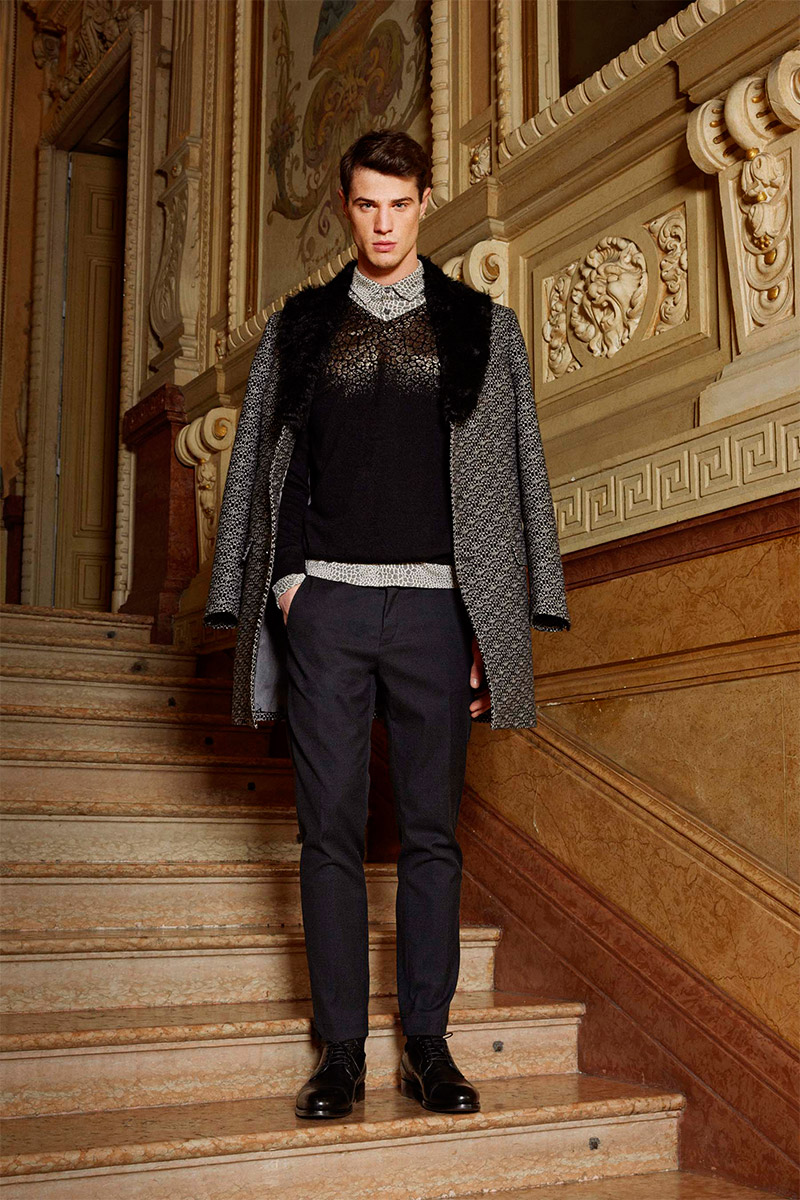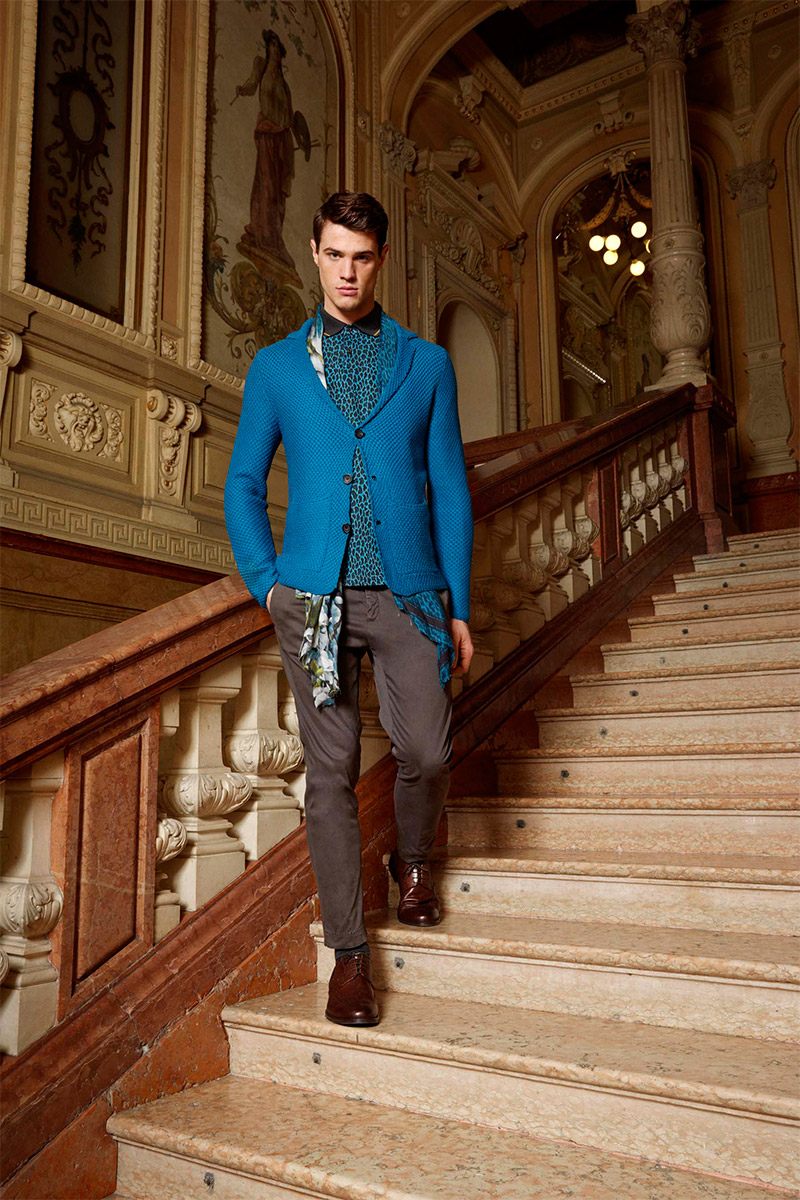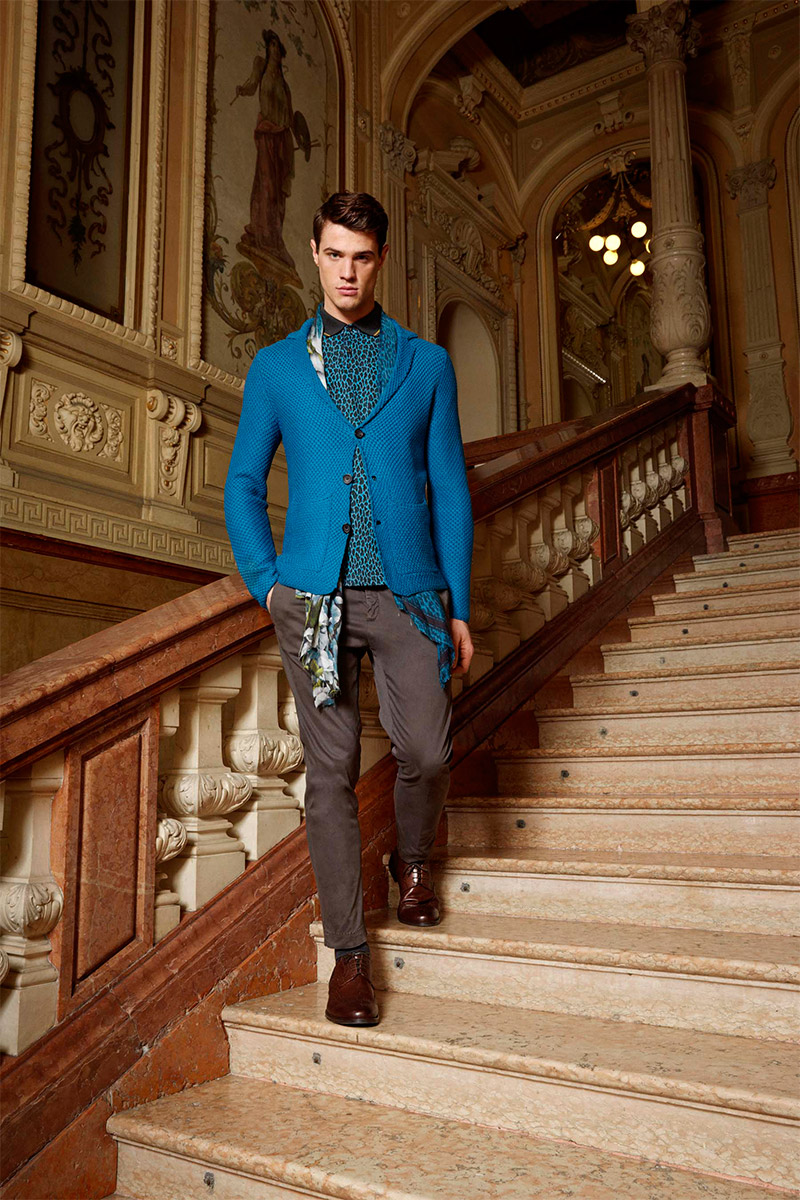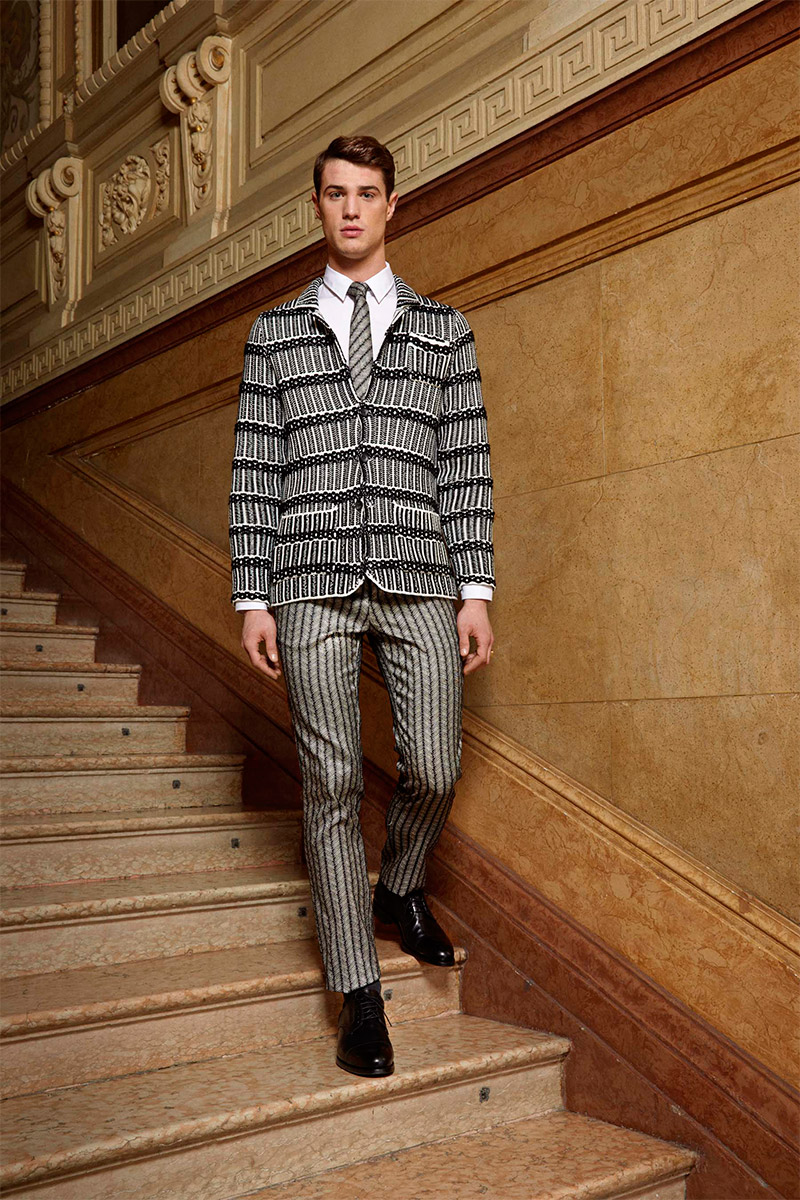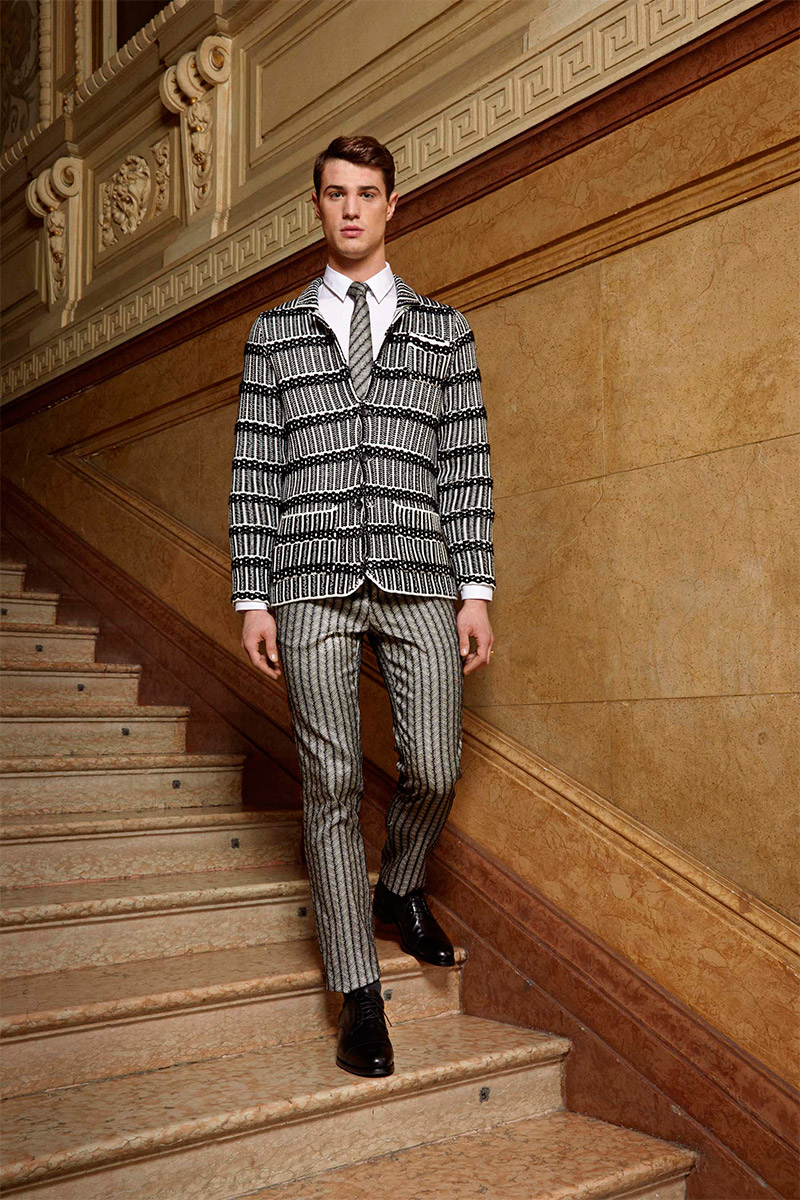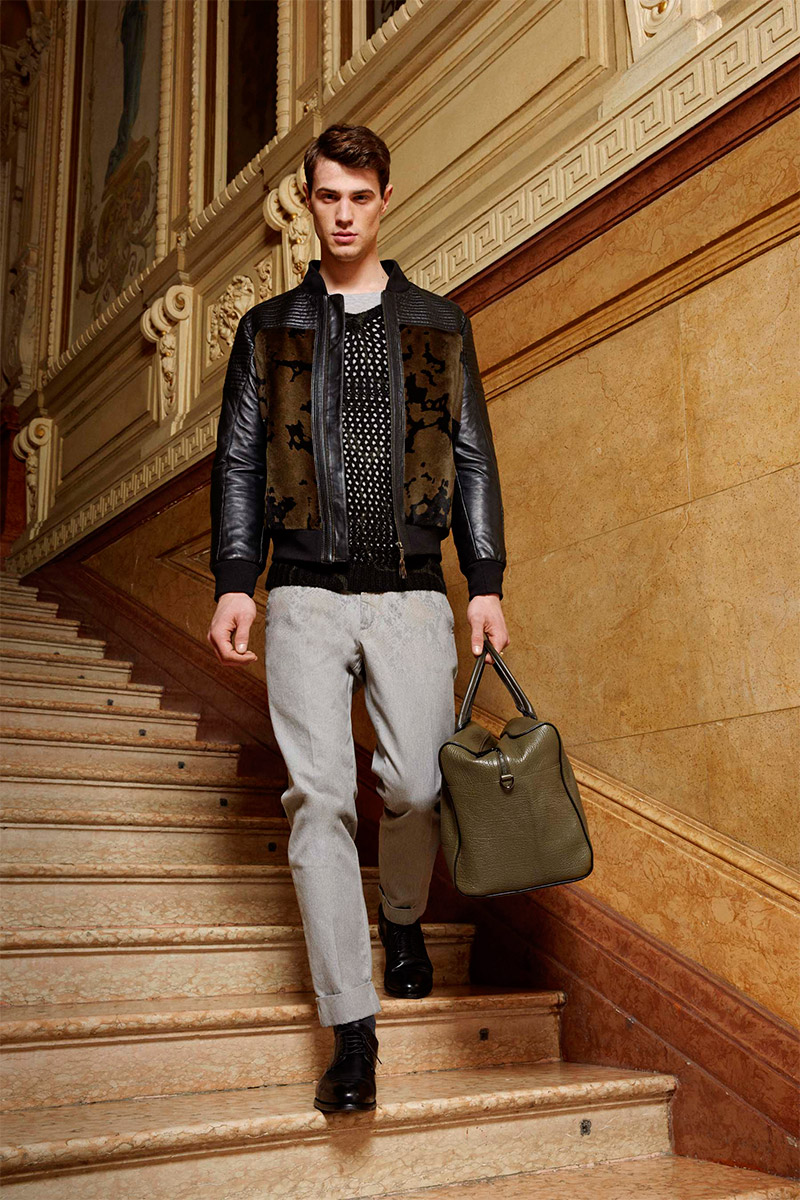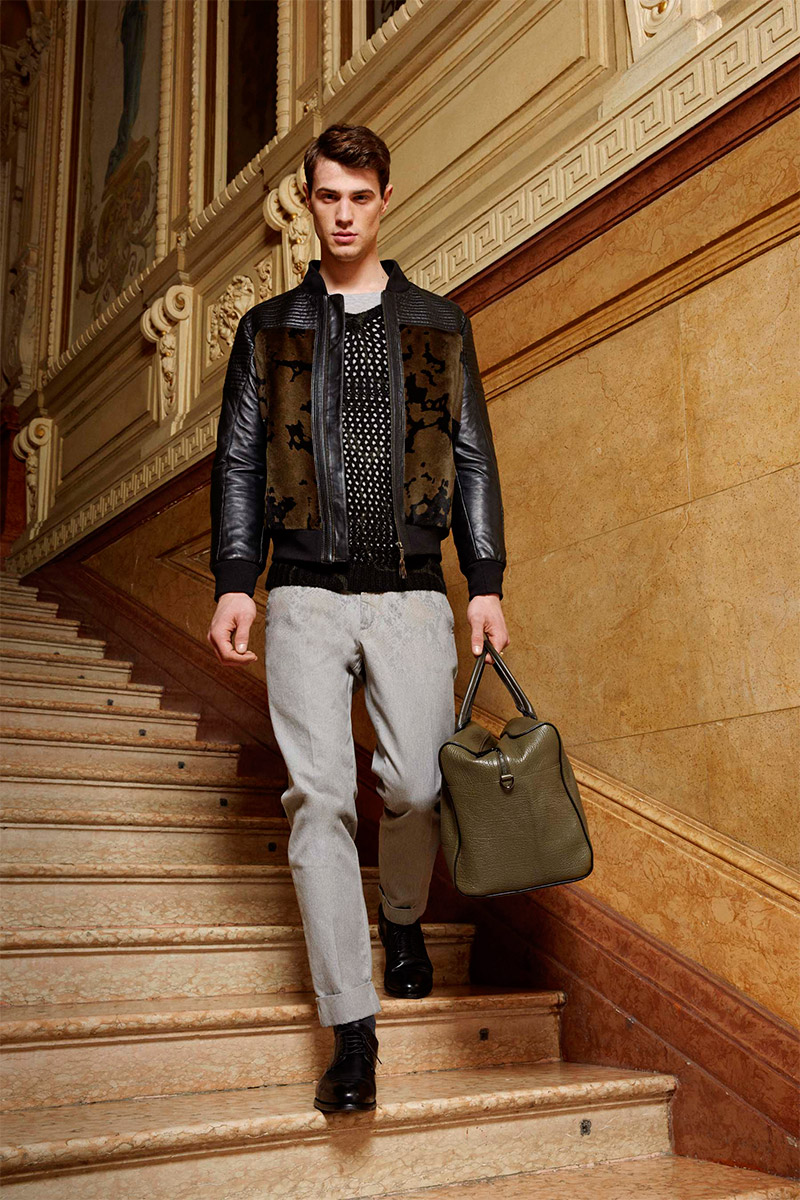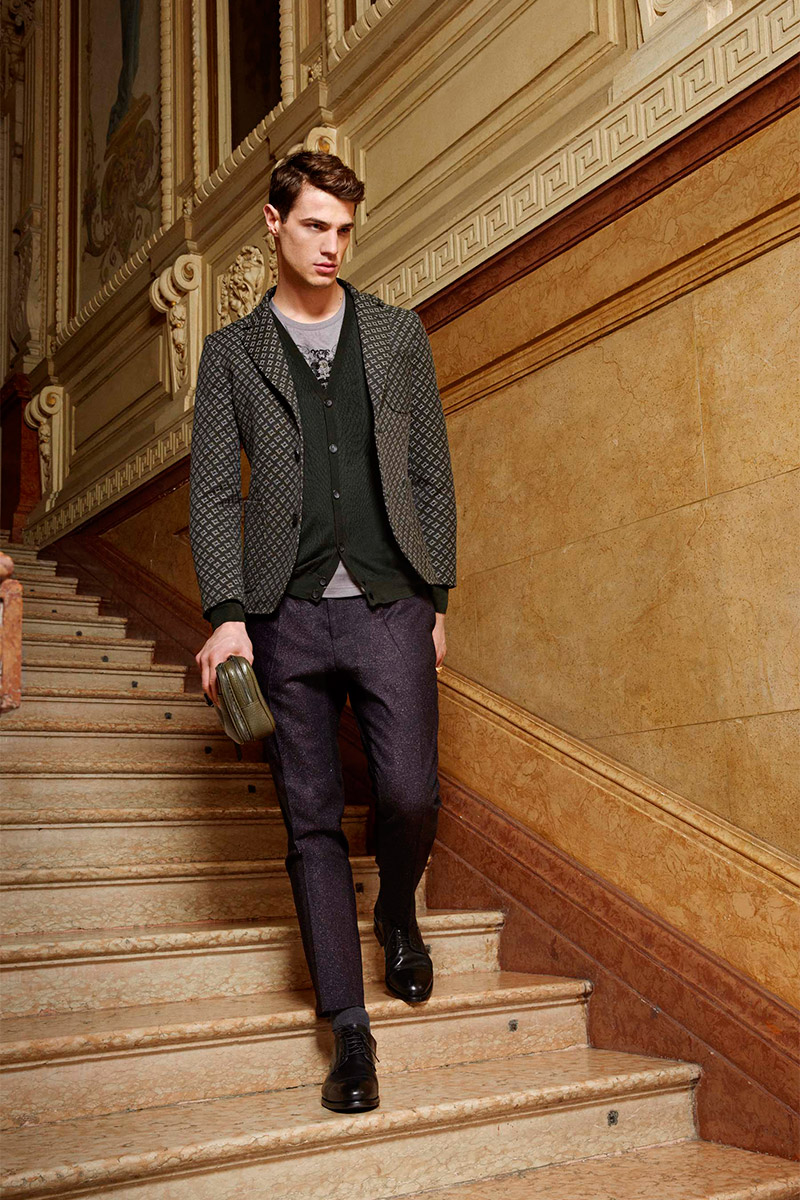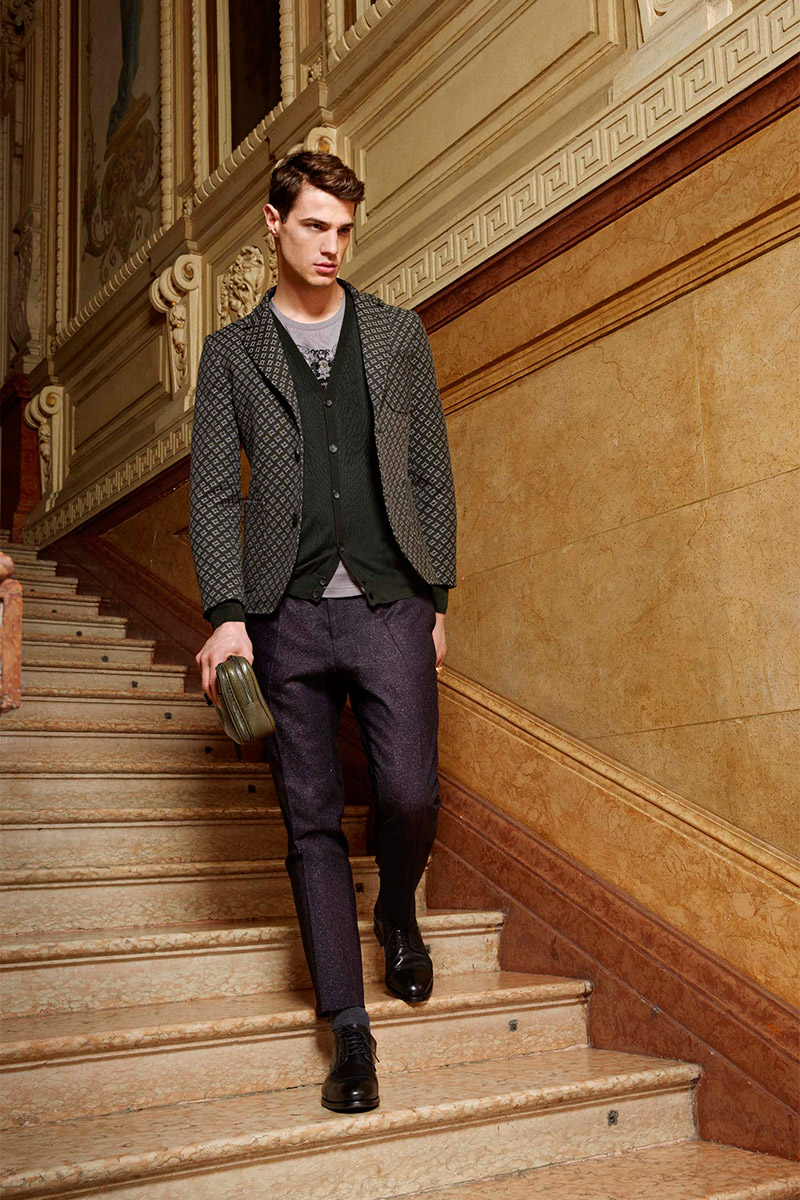 The Cavalli Class Fall/Winter 2014-15 collection for Men is inspired by British style.
'London City', the first theme of the Collection, displays an array of garments in all shades of grey – from charcoal to London smoke to very light greys – illuminated by flashes of turquoise and acid yellow. Carefully selected fabrics feature new blends of extra-fine wool, wool-cotton and jacquard mohair, overprinted and sprayed. Technical garments are made of stretch water-repellent jersey, subsequently quilted. Bomber jackets and boucle wool jackets; deconstructed jackets of ultra-soft alpaca, in shades of melange grey with nuanced turquoise airbrush spraying; suits in micro bird's eye, and in a blended cashmere-wool and mulberry fibre fabric. Knitwear and shirts with camouflage floral prints; jerseys of merino wool with geometric inlays. Sporty oversize sweatshirts, printed and embroidered.
Drawing inspiration from fox-hunting expeditions in the English countryside, garments of the leisurewear line are tinged with all the nuances of the underbrush, from marsh green to aubergine. Fabrics are made of multi-coloured tweed and boucle wool with tartan designs; or smooth melange velvet, lending garments unprecedented gloss and colouring. Prints are floral or camouflage-floral on a marbled tartan background. The macro honeycomb coats are of over-dyed wool, and the wholly deconstructed jackets are of tweed and jacquard with animal-printed leather applications.
The third theme is inspired by the world of rock bands and by London nightlife. Colours: black leather, combined with black-and-white and with red. Baroque Rock prints and jacquard motifs, with coats of arms and metal applications. Jacquard dinner jackets with micro animalier prints, leather buttons and lapels; cotton jackets with metal and jacquard trims and an applied metal finish, inspired by punk gear. Biker jackets and jacquard coats in nuances graduating from black to red. Gritty Prince of Wales suits are metal-laminated, while biker jackets are made with reversible printed leather.