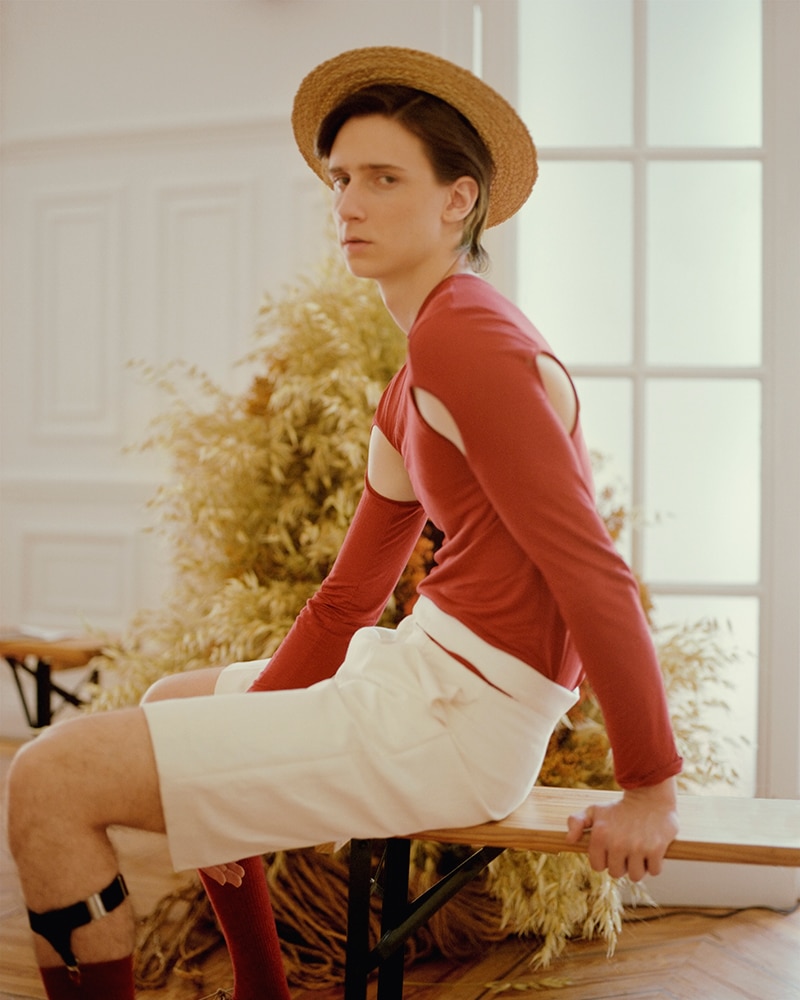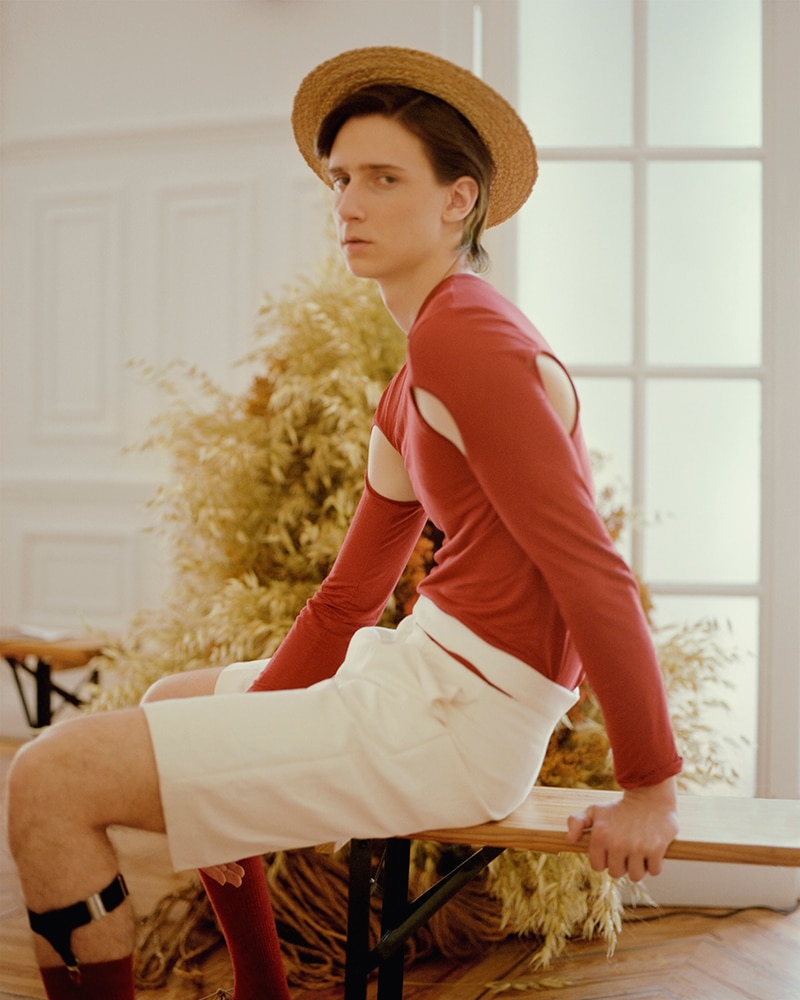 Carlota Barrera debuted last season at Madrid Fashion Week. Her Spring-Summer menswear collection aimed to enhance the beauty of craftsmanship through exquisitely made garments inspired by the tailoring techniques of bullfighter's costumes as well as the fisherman aesthetic. An ode to male beauty that has already been featured in magazines like Vogue Spain, ICON and Esquire Italy. She now presents along with her team a photo series that seems like the perfect addition to a collection where the seek of beauty is in the smallest of details. Alex Cascallana shot these images that translate into 2D the textures and colors of the garments, Carlos de Troya complemented it with his flower arrangements and the background aesthetic was by Puntofilipino. We chat with Carlota about the collaboration with Cascallana.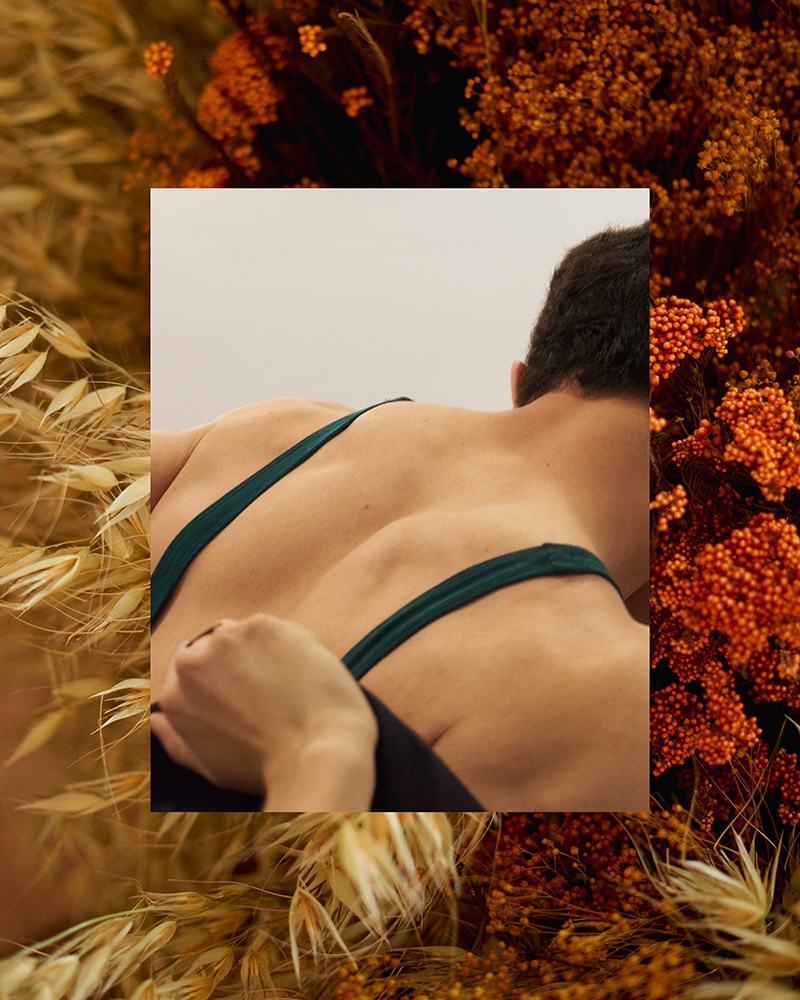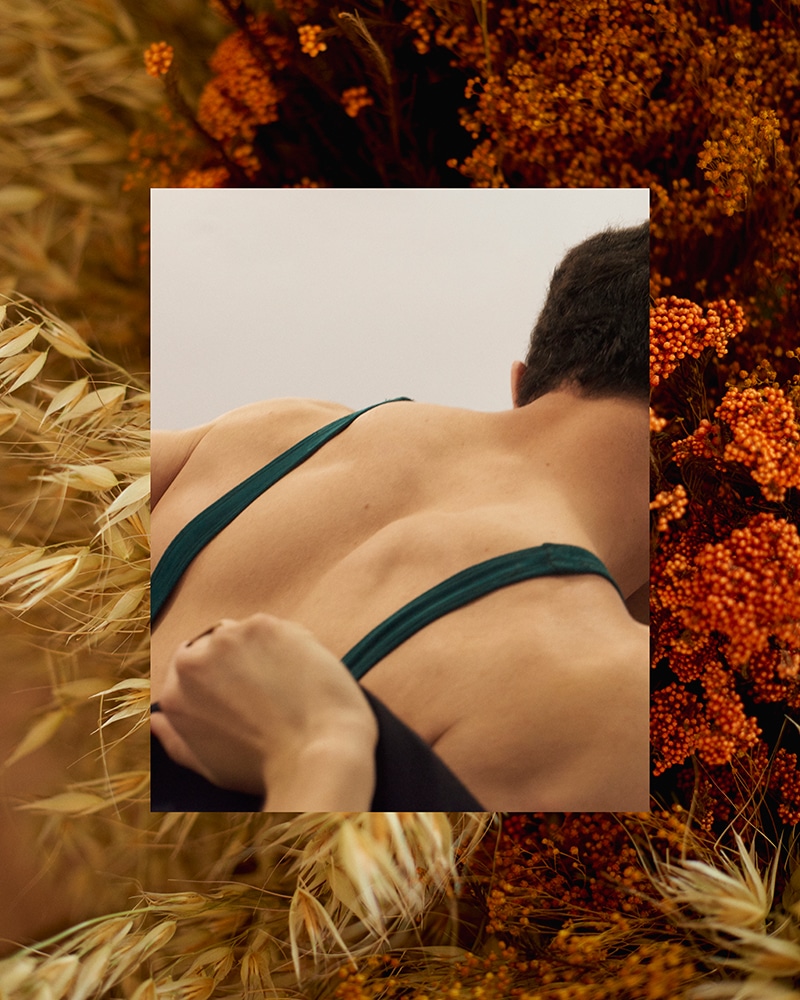 What inspired you in creating this images?
We wanted to focus on capturing the ambiance of the Spring Summer 2019 show. It was calmed, fun, there was something magical in the air that day and we wanted the photographs to reflect that.
What do you want these images to convey?
Honesty and elegance, but also energy and a very unique point of view when looking at the collection. It is an ode to the male beauty, which is revealed in the details and movement shots.
They are sort of "static". Why did you choose a more meditative photography?
The ambiance in our Spring Summer 2019 show was very relaxed, sort of an oasis of calmness in the middle of the craziness and fast pace of Fashion Week. The images are a reflection of that.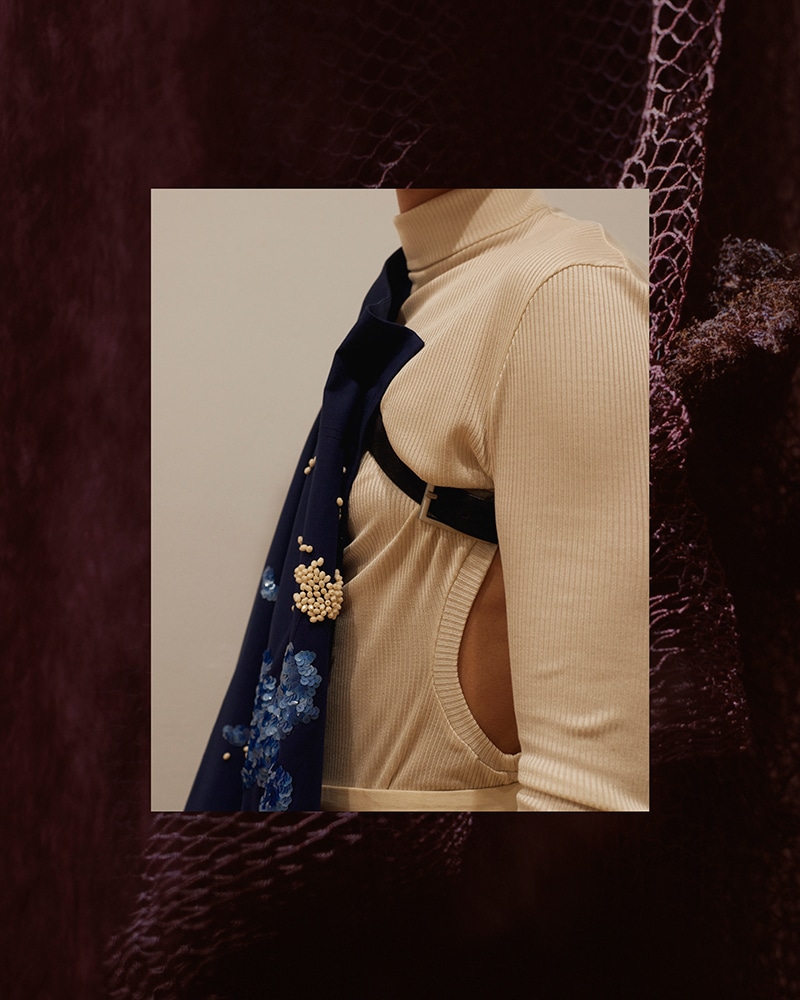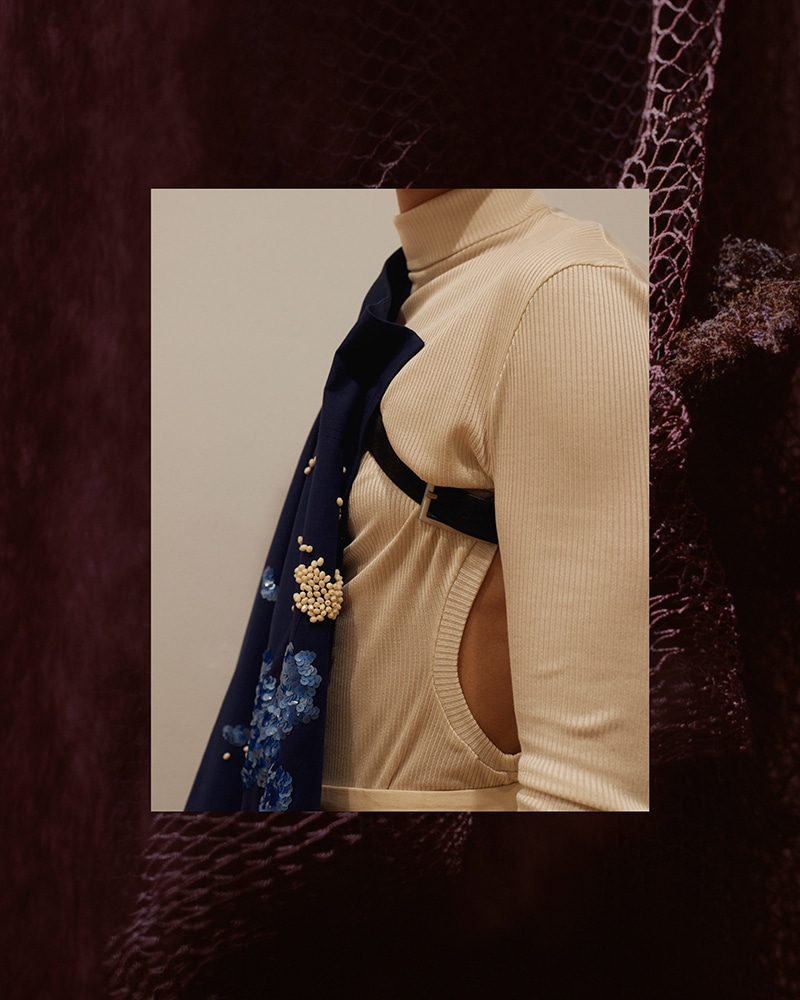 You chose to revamp craftsmanship and the whole idea of durable and exquisitely made garments that last with this collection. How does it reflect in this collaboration?
The many close-ups are not just beautiful images – they show the quality of the garments. We try to work with the best materials we can, and the best finishings possible. Doing this takes time, patience and a sense of serenity that makes us focus on doing things right. Alex did a really good job on capturing that serenity into the photographs.
Alex Cascallana, a promising young photographer, shot the images. Was is it easy to create together the story of this editorial?
It was indeed! Alex is a good friend, we've worked together many times and it's always a pleasure to collaborate with him.
Why did you choose Carlos de Troya for the flower arrangements?
Carlos is a very talented artist and is capable of creating beautiful scenarios. A good friend introduced us some time ago and I saw a great opportunity to work together.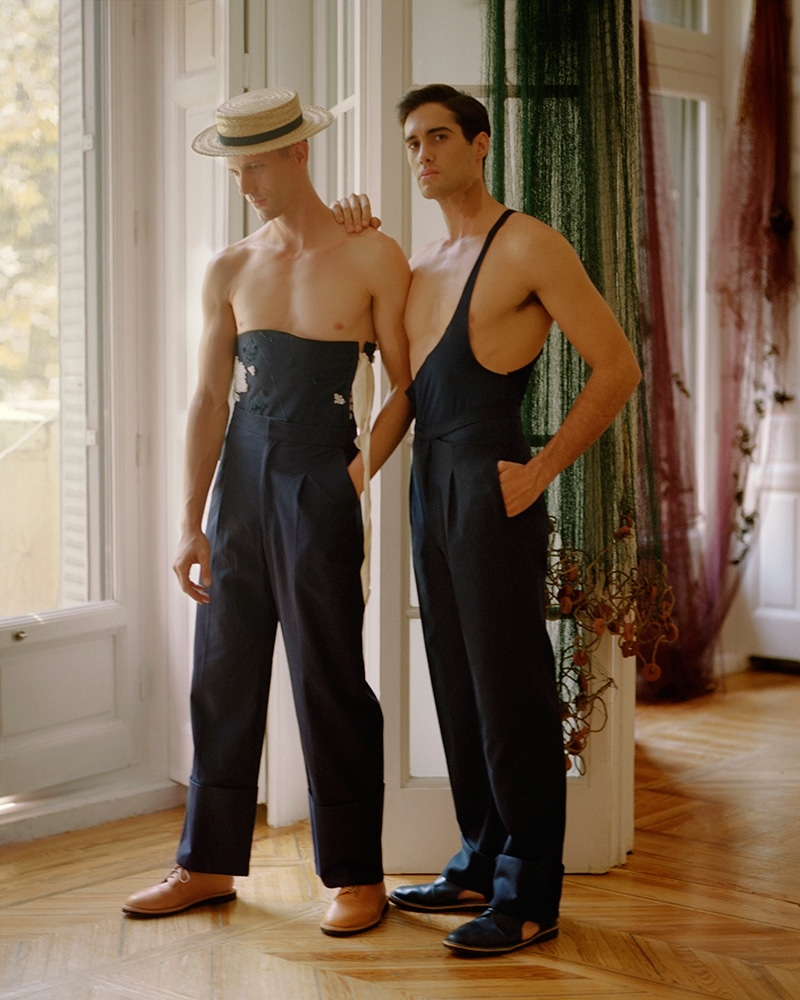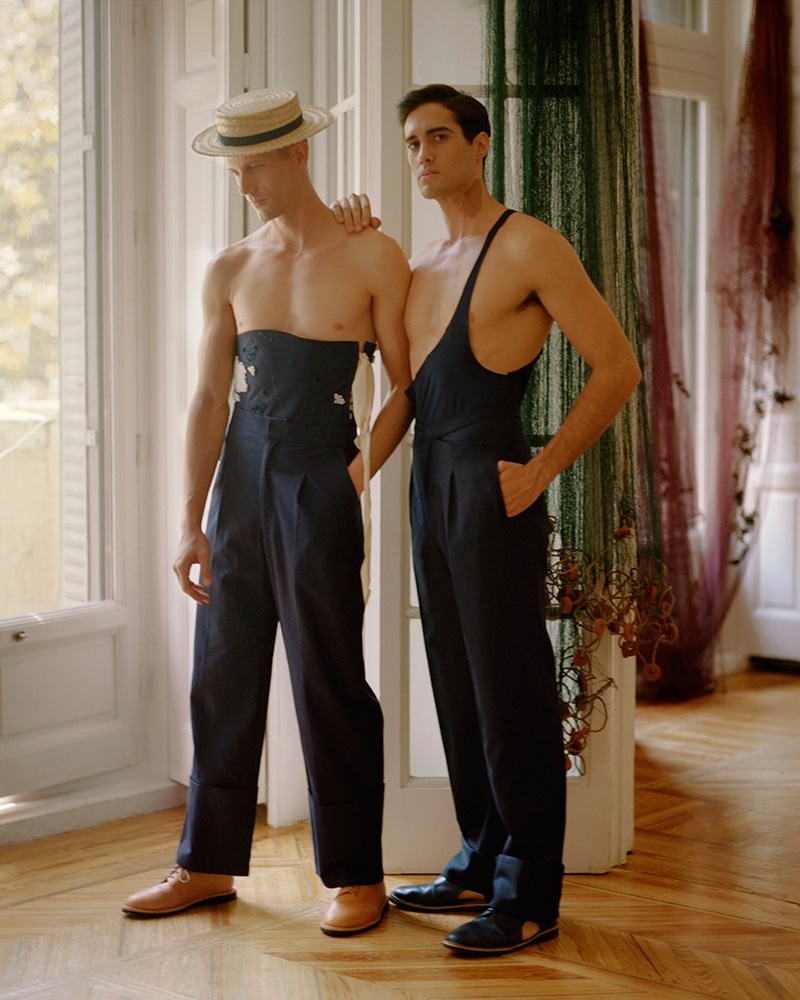 He has said before that he likes when clients give him green light to create. Did you give him total freedom or you knew from the beginning what you were going for?
I had an idea of what I wanted but I trusted Carlos and Puntofilipino completely. I like to work with people I admire because they're capable of bringing new things and ideas to the table. If I give them a very wrapped up briefing, what's the point?

Punto Filipino decorated the space. How important was the background for these images?
I wanted to reflect what people were going to see in the collection from the moment they arrived at the venue. It was a beautiful space and we wanted the decoration to be subtle but powerful, and Puntofilipino did a fantastic job making space look beautiful. The installation of natural fibers hanging from the ceiling was so stunning it ended up being the improvised photocall!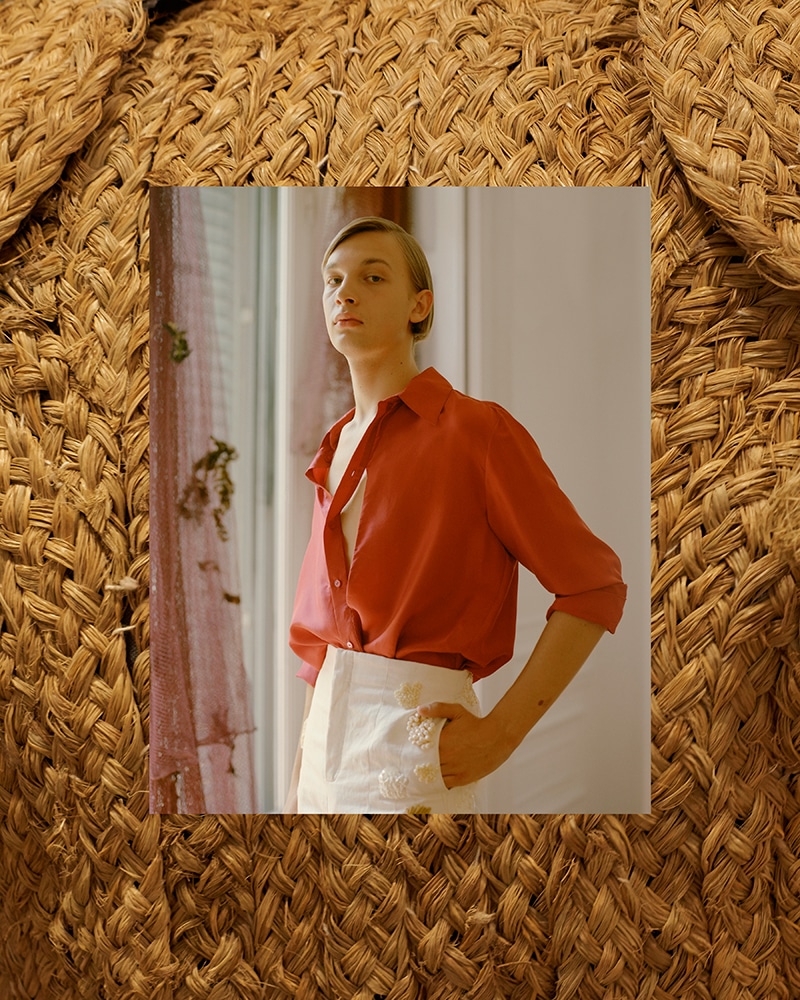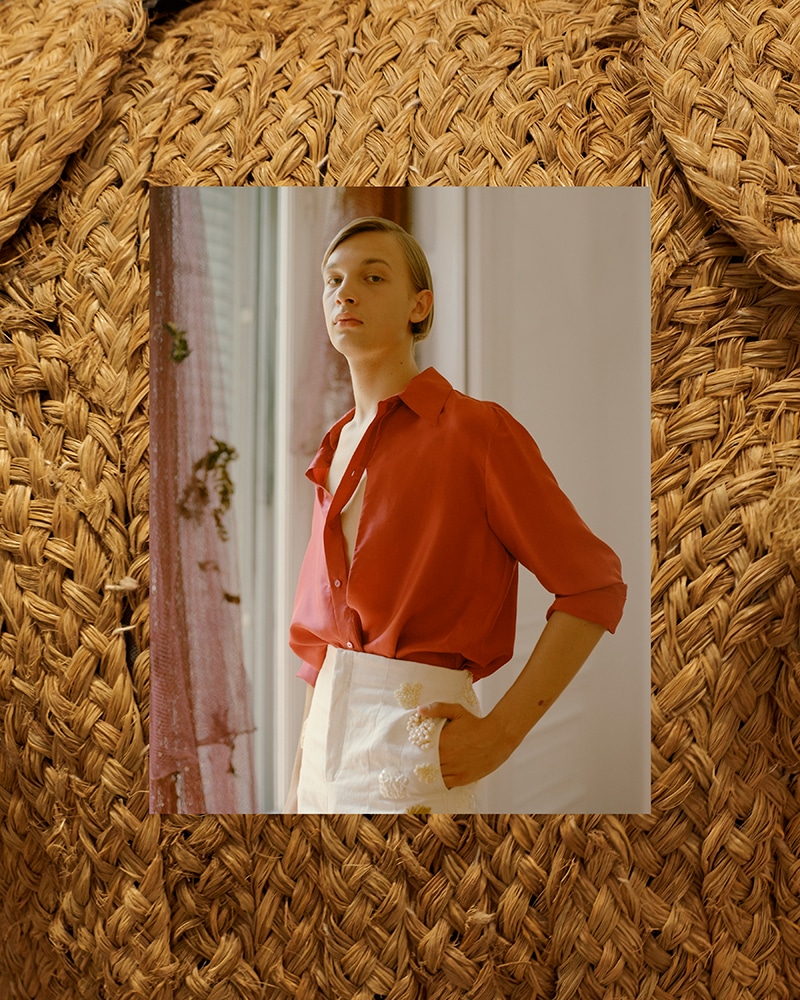 As a millennial, social networks like Instagram are key to develop your brand. Judging from your Instagram feed, the images will match perfectly your aesthetic. Is that something you always keep in mind?
I always try to communicate what the brand stands for when it comes to sharing editorials, collaborations, my visual journal or even the curated playlists published on the website. Sometimes people come and do something completely unexpected, but somehow it ends up matching with the aesthetic because they understand the garments. I personally love it when I see the collection used in a way I haven't thought of before.
The way a man dresses changes the way he experiences his own body. Your collection and now this photo series highlight and enhance the male body. Are you trying to make a point?
Everything in the collection is an ode to the male beauty and its purpose is to complement and enhance the male body. The proportions, silhouettes, and details are all part of that statement. They're masculine and sensitive garments meant to be worn by someone who appreciates them, either for the design, the quality or the brand's purpose.
What do you expect from this collection?
I put a lot of myself in this collection, and everyone that comes and says they like it for different reasons gives me something back. I hope this is the start of an exciting journey.